Retail marketing is how retailers promote a brand's or an organization's in-store services and products. In the past, retailers were responsible for basic marketing and selling products purchased from wholesalers. Therefore, your overall focus as a retailer is to motivate customers to come to your store and shop, increase your sales, and stay in the interests of the customers you work with.
Table of Contents:
What Is Retail Marketing?
Definition of retail marketing
What is a retail marketing manager?
Retail Marketing Mix
Rethinking the Four Ps
Retail marketing vs. marketing
Contemporary retail marketing
Retail Marketing Strategies
Factors to consider while formulating the appropriate Retail Marketing Strategies
Retail marketing examples
How does the retail supply chain work?
The future of retail marketing
Tips for Effective retail marketing
What Is Retail Marketing?
Retail marketing is the process of delivering products directly to retail customers. This includes product planning, promotion, and presentation. Having a unique product is the first step. The components of retail marketing encompass ergonomic packaging, effective sales campaigns, and competitive pricing.
Definition of retail marketing
Retail marketing is when a company sells goods or services to end-users called customers. There are several that retail marketers can use to promote and advertise goods and services.
What is a retail marketing manager?
Retail marketing managers use online and offline marketing tactics to increase awareness and enable the purchase of a company's retail products. A retail marketing manager can be a single practitioner or part of a team of retail marketing managers. A retail marketing manager usually reports to a marketing manager, marketing director, or chief marketing officer (CMO) based in the company's office or headquarters. Retail marketing managers have the same responsibilities as marketing managers or digital marketing managers like:
Implement and manage online retail marketing campaigns
Manage and monitor digital ads (paid search, display ads, retargeting, etc.)
Providing management with weekly or monthly campaign reports
Social media retail marketing
Email Marketing: Email Newsletters, discounts and deals, Special Offers, etc.
Retail Marketing Mix
It consists of the 6 Ps:
Product: A product is an item purchased by a customer. Effective products need to be able to solve customer needs and fulfill their desired functions. Products can be purchased as a set or bundle in combination with related products
Price: The price of a product is set by the retailer and is the amount the consumer pays to get it. Prices can affect the popularity of a product, especially if the consumer feels the price of the product is low relative to its value
Placement: Placement is related to the location where the product is sold. For example, retailers sell their products in stores, websites, or both. In addition, some products may be sold at some stores (such as supermarkets) but not at other stores (such as department stores)
Promotion: Promotion or Advertising refers to various marketing activities that increase customers' interest in a product and increase sales. Promotional activities include advertising, public relations, and special offers such as discounts and special offers
People: People are representatives of a company (employees, contractors, partners, etc.) who interact with customers in a retail environment. These employees can answer questions about the product and see product details such as inventory status and selling prices. In some retail environments, people may be directly responsible for turning "look-only" visitors into purchasing customers
Presentation: A presentation is an experience-oriented design of a retail environment. It includes furniture, wallpaper, signage, and retail space layouts. The Apple Store is known for its elegant aesthetics and elegant design-an an all-glass front with long rows of tables encompassing Apple products
Rethinking the Ps
The market has changed and the 4 Ps have now been transformed into the 4 Cs that every retail marketing team needs to focus on:
Consumers (instead of Products): Instead of focusing on the products retailers are trying to sell, smart retailers investigate consumer needs and needs before they hit the market. The clearer the retailer's understanding of customer-based wants and needs, the more likely it is to attract customers and increase sales
Cost (instead of Price): In retail, the cost is the value of money used to produce something. Factors that influence costs include the customer's cost of migrating to a new product and the customer's cost of not choosing a competing product
Convenience (instead of location): The Internet has lowered the priority of locations in consumer purchasing decisions. Convenience is the ease with which a transaction can be completed, such as searching for information about a product, searching for the right product, or purchasing a product
Communication (instead of promotion): Communication that includes a variety of behaviors, including advertising, public relations, grassroots behavior, social media, and other forms of communication between businesses and consumers
Retail marketing vs. marketing
Marketing is the key to getting your customers involved in the retail sales process that makes people ready to buy, but retail marketing is all that is done to attract and maintain a customer base until the customer reaches this stage.
Retail marketing tactics are everything that a company conveys its value, from company news to email marketing and social media, packaging, and pricing strategies, to where and how products are sold (retailers, websites, etc.).
Retail marketing can be even more difficult than other types of marketing. This is because you need to build strong relationships with your customers and encourage them to choose a particular product over others.
This means that in retail marketing, every touchpoint needs to be carefully considered when it comes to how customers interact with their products.
Contemporary retail marketing
The rise of e-commerce and the development of many brands for the consumer model have significantly expanded and changed the meaning of retail marketing. Brands rely on retail marketing efforts not only to increase product traffic and sales, but also to increase brand awareness, and customer loyalty.
Retail Marketing Strategies
Retailers are constantly looking for a variety of marketing strategies to attract more customers, raise awareness and drive sales growth.
Step 1 - First and foremost, you need to select your target market and then select the right retail marketing mix combination to drive your retail business towards a higher ROI. Keep in mind the following factors that need to be carefully considered when designing your retail marketing strategy.
Step 2 - Targeting and Retail Positioning
In the retail business, defining target markets should be a top priority before positioning those markets. The main goal of retail positioning is to gain a competitive advantage by differentiating yourself from your competitors.
Step 3 - Differentiation allows customers to choose one retail store over other stores. In retail positioning strategies, retail branding, such as brand logo, brand name, technological advances, and retail customer experience, plays a key role in surpassing competitors.
Step 4 - Retail store location (location)
The location of the retail store has a significant impact on the overall sales performance of the product. Today's customers are more empowered and have many options, including online shopping. The best retail strategy focuses on target markets, disposable income, levels of competition, traffic conditions, and parking facilities when deciding whether to start a business in a city, a particular neighborhood, or even an online store.
Step 5 - Pricing strategy Pricing is the key to your retail marketing strategy. The price should include overhead costs as well as product costs. Below are the pricing strategies most retailers use with their overall business goals in mind. Psychological pricing
Competitive pricing
High / Low Price
Everyday Low Price
Step 6 - There are two types of products: durable consumer goods such as consumer goods and sports goods, and soft goods such as household goods, clothing, and cosmetics. Some retailers combine hard and soft products such as department stores and retail chains, while other smaller retailers can only sell one type of product, such as a clothing store.
Step 7 - Advertising strategy
Retailers can use promotional strategies inside and outside the store. However, in-store advertising strategies can affect more retail customers than out-of-store advertising. Strategically placing your retail marketing message can help you increase sales for your target brand or product. Retailers can adopt promotional strategies for a variety of goals, including new product launches, increased sales, increased brand value, and corporate image.
Step 8 - Trained Staff
In any retail marketing, trained staff can easily influence the customer's decision-making process. Knowing how to interact with customers at the individual level can have a positive impact on the retail industry in the long run.
Factors to consider while formulating the appropriate Retail Marketing Strategies
You can plan and implement different retail marketing strategies for different types of retailers. Here are some factors to consider when developing a retail marketing strategy:
Target Market: A segment of the market in which retailers serve. Retail format: Retailer's retail composition and store type like an owner, franchise, discount store, etc.
Sustainable competitive advantage: Advantage over competitors. The main goal of a retail marketing strategy is to differentiate retailers from their competitors by building and promoting sustainable competitive advantages that lead to more sales
Retail branding - Establishing a good brand name, logo and having a retail store is one of the top priorities of retail marketers. Customers are more willing to buy products from branded retailers than unbranded retailers
Price cut - A great way to attract customers is to offer the same quality (and quantity) of products at a lower price than your competitors
Temporary discounts and offers - Limited-time discounts and deals can temporarily increase sales, support word-of-mouth retail marketing, and attract more customers and repeaters.
Strategic placement - Strategically placing items where customers are most likely to buy is a great strategy for increasing sales
Strategic store design - Store design is the first touchpoint for our customers. Stores, where it is designed for the people who provide the service, are better than those that are not. The colorful and child-friendly product placement is suitable for toy stores, and the classic look and colors are suitable for men's suit stores
Visual merchandising - The better the store looks, the more likely it is that the customer will buy it. Intelligent visual merchandising strategies can help you significantly increase your sales
Loyalty Program - Loyalty programs are designed for better business and customer relationships. These programs include special discounts and special offers for the general public
Strategic in-store advertising - People often prefer advertised brands to unpromoted brands in stores. Strategically placing such ads can significantly increase the sales of a particular brand or product
Train employees to be smarter - Retail marketing staff plays a very important role in the customer's decision-making process. They can use their relationships and sales skills to make or break customer product decisions
Retail marketing examples
Wal-Mart: Wal-Mart is a giant in the consumer market. However, despite the constant rise in commodity costs and the decline in profit margins. Wal-Mart was still able to accommodate all types of income groups
Amazon: Amazon is a major player in both the e-commerce world and retail, pursuing strategies to deliver products to customers more quickly and compete more effectively with other online and retail stores
How does the retail supply chain work?
The retail supply chain includes manufacturers, wholesalers, retailers, and end-users (consumers). Both manufacturers and wholesalers are directly linked, and retailers are linked to wholesalers.
Manufacturers: These companies use raw materials, labor, and machinery to produce their goods
Wholesalers: Buy finished products from manufacturers and sell them in bulk to retailers
Retailers: Retailers sell products to consumers in individual units or small quantities at a price that includes profits, theoretically at the manufacturer's suggested retail price (MSRP)
Consumers: These are the final consumers who buy goods for use in retail stores
The future of retail marketing
Consumers are now more connected than ever. They are more informed and empowered and know that there are alternatives in the form of alternatives with a click. The future of retail marketing awaits the integration of ultra-personal concierge and on-demand services, as well as ultra-comfort, entertainment, and consumption.
Tips for Effective retail marketing
Identify the channels that direct traffic to real stores. Are your potential leads attracted to the big billboards and beautiful products you display?
AI-based personalization and Online Techniques-People are increasingly looking to tools like Google to find and discover businesses in their area. If this is the case for your retail business, you should make it a big part of your retail marketing strategy
Digital Retail Marketing-From Instagram posts to YoTube videos to Facebook ads and AdWords and strong e-commerce presence, online activity can also increase in-store traffic. Make sure you measure your digital retail marketing efforts
Reviews and Testimonials-Word-of-mouth is your primary traffic driver, and it should be incorporated into your retail marketing
Brand performance of competitors across networks and platforms
The best way to attract and transform your customers is to surprise them with your amazing products. Always make sure you have the right product in stock
Each retail store is different, so certain design tips may be suitable for retail stores. The "best" design or appearance will vary from customer to customer. Therefore, identify the target user and create a display specifically for that user
Also, consider using a display to tell a story. To do this, select a topic and find a story about it. Clothing retailers change the window display of their branches depending on the season and the event
The focus of your employees - Starbucks offers more employee health insurance than coffee beans? According to AOL, the company also offers a "wide range of service packages tailored to each employee," called "Your Special Blend." As you step into the Starbucks store, you'll find enthusiastic baristas chatting with customers and recognizing their patrons. Employees could be your best marketer
Use social media – platforms like Facebook, YouTube, Instagram, and Pinterest are the most consumer-centric networks and are ideal for retailers
Run Facebook Ads with powerful targeting capabilities that allow you to focus on a specific audience. It's best to test different advertising solutions before tracking metrics (clicks, engagement, sales, etc.)
Consider SMS Marketing which has caused a wave, as people love their phones. Start collecting customer mobile numbers, get permission, and send relevant retail marketing communications
Enter video retail marketing. Proper use of video can be a great way to showcase product use cases and value propositions. Make your videos relevant-ensure your audience to connect with your brand while watching your videos
Prepare a Clear CTA-Determine what you want your viewers to do after watching your content
Market your business through important partnerships. Partnering with local businesses and charities is a great way to convey your brand name to people who can come and shop directly, not just online
Non-Customer Segmentation-The best way to attract new customers using email retail marketing is to segment non-purchased subscribers into your list. Next, send to those who haven't yet purchased a targeted campaign that includes their first offer or giveaway
Introducing Stories and Values-Another great campaign idea is to email your branding story. It will make people interested in your brand and excite your values
Value Creation (Period)-Email promotion is not the only way to attract new customers. You also need to think about long email + content retail marketing games that send valuable content without hard sales or conditions
Consider influencer retail marketing - Today, nods and confirmations from influencers are more important than traditional advertising. You can benefit from implementing an influencer strategy. Nominating and talking to your brand to important people can help increase awareness, traffic, and ultimately sales
Start referral campaign - Take advantage of word-of-mouth in referral campaigns. There are many variations of referral campaigns, but the main idea is to encourage satisfied customers to tell their friends about you
How can Deskera Help Your Business
The Deskera CRM software helps your business grow and achieve long-term goals by retaining customers. Deskera CRM helps in your email marketing strategy by helping your business regularly sending out emails to customers that will make them come back for more.
Deskera will guide you in setting suitable CRM goals to shorten the sales cycle to close deals faster. You will sell more than you are currently selling to increase your sales volume. The Deskera CRM software helps in a higher lead conversion to automatically reduce Customer acquisition costs.
Deskera can also assist you with real-time updates about your business like cash flow status, customer satisfaction, inventory management, sales, purchases, purchase orders, customer tickets, customer satisfaction, managing leads, revenues, profit, and loss statements, and balance sheets.
Moreover, it would also help in integrating sales methodology across different platforms onto one system so that you have a consolidated list for email campaigns, leads management, and sales pipeline to mention a few.
Try Deskera CRM For Your Business Today
Sign up For Free Trial
Conclusion
Market segmentation is very effective for businesses as it helps you analyze everything about the customers and group them according to diverse features ensuring the success of the brand. It is a great marketing strategy that helps you gather the information you need about your target audience. Accordingly, you can modify your brand, business, and products to make them more suitable for your target audience.
Conclusion
While acquiring new customers can be difficult for retailers, retail marketing strategies have had tremendous benefits for many retailers. With this, you can find the right retail marketing strategy for your brand. Besides this, you can try mobile marketing, promotions, events, and more. The important thing is to try different things, find out what works, and move on from there.
Key Takeaways
Product first – maintain transparency about the product and how it supports the company's mission
Target your audience – Brands must understand what convenience means to their target audience and promote it when consumers are willing to pay
Experiment - Most brands can find a retail marketing plateau solution by connecting the brand physically and economically with the consumer
Listen to the customer and redefine the Customer Experience
Today`s businesses need to go above and beyond to create seamless, customer-centric experiences that focus on both changing and adapting to shopper behaviors and values
Try retail marketing in new and experiential ways, planning for long-term growth
Related Articles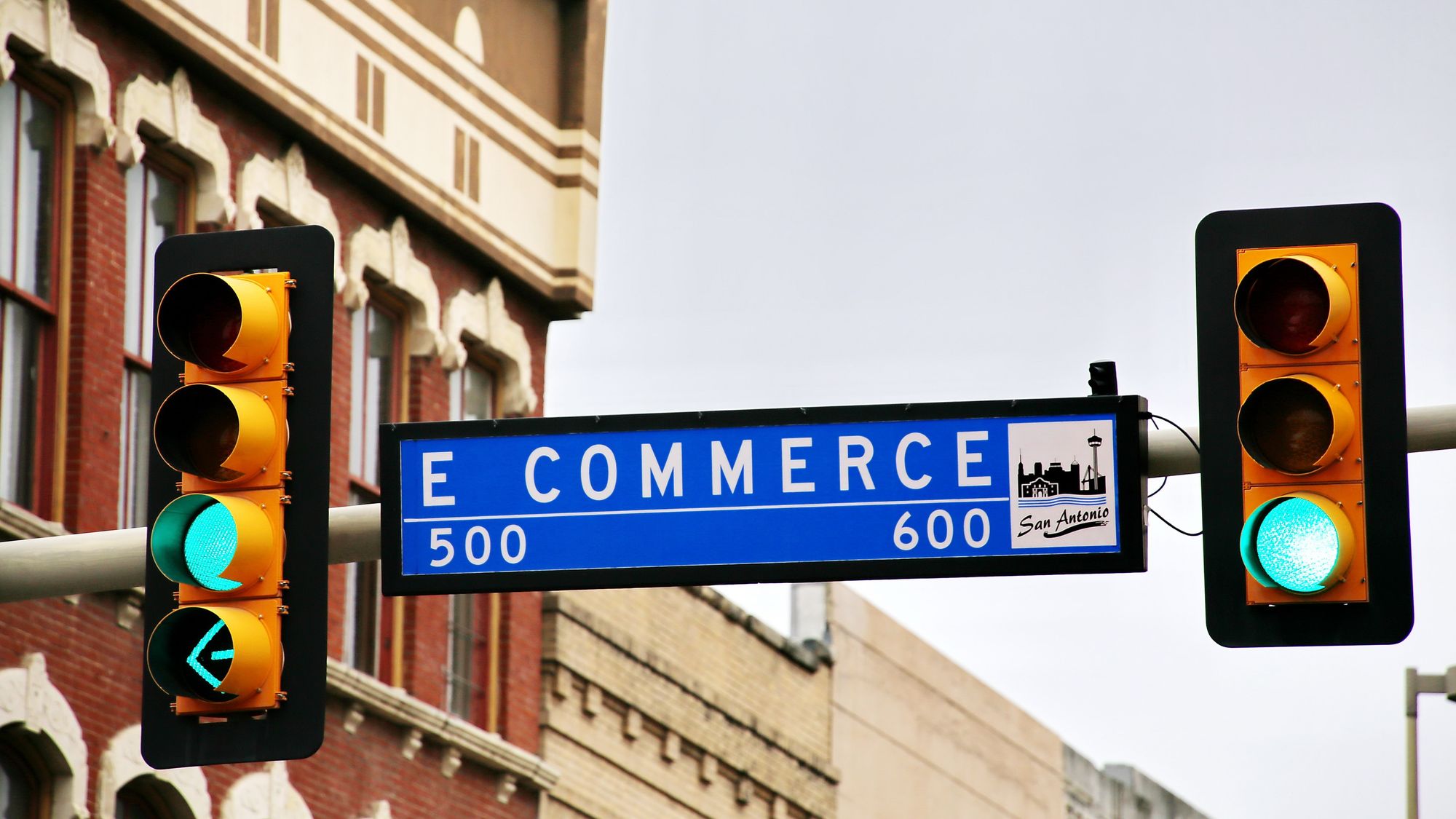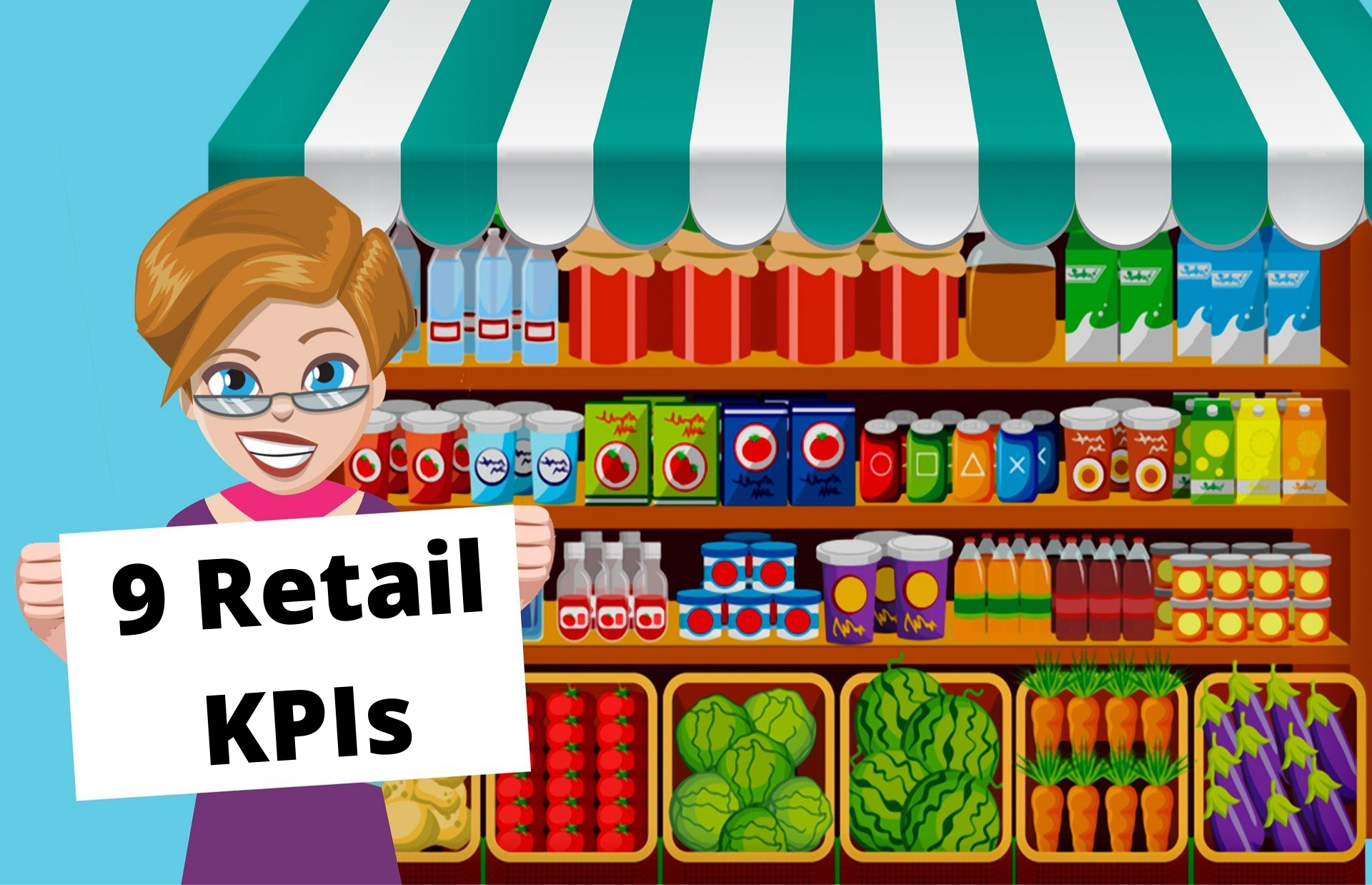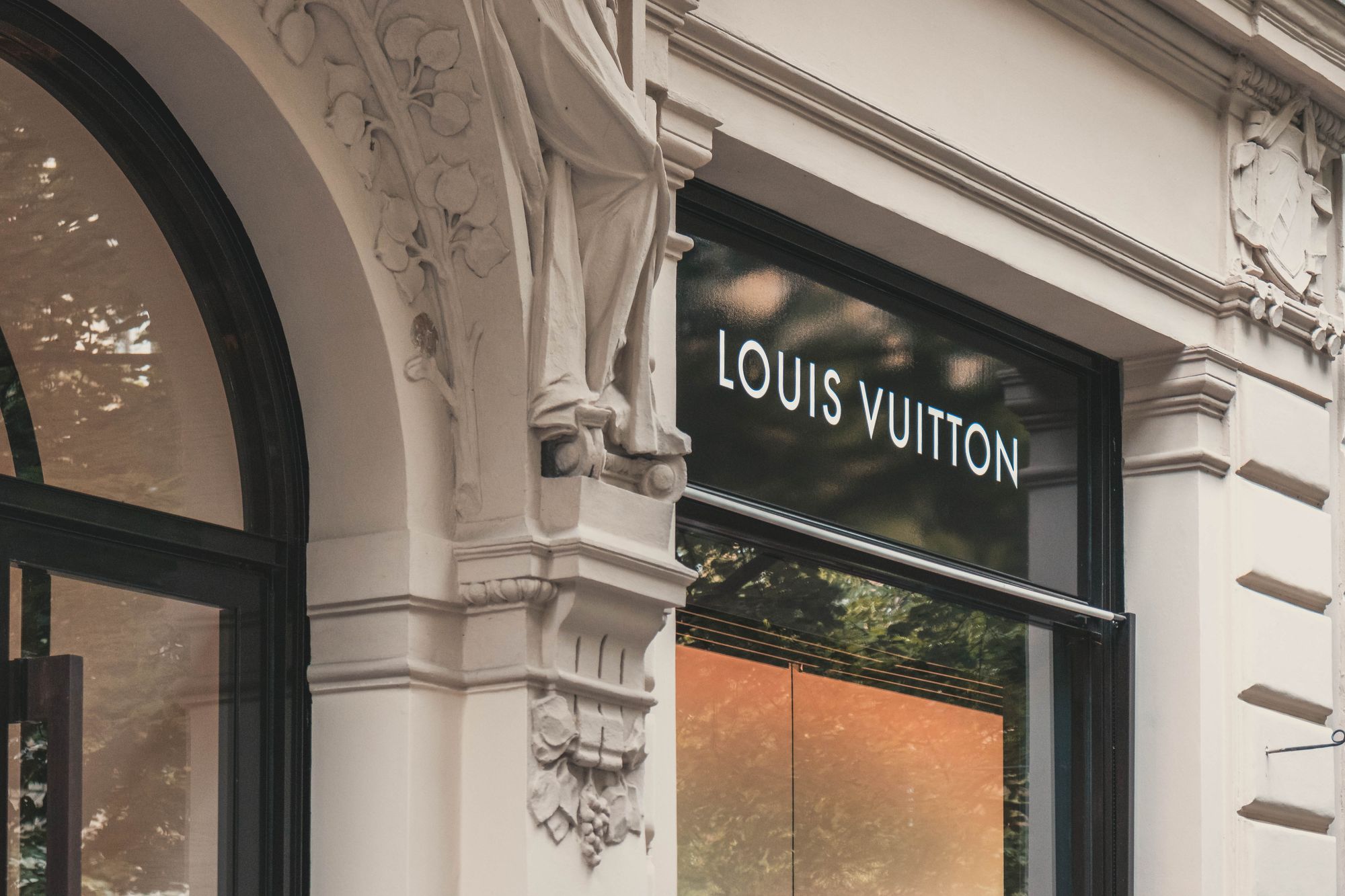 ---
---