The global wholesale market is likely to reach approximately $64 billion by 2025 with the current compound annual growth rate. Countries like the U.S, China, India, and Germany are going off the charts with their retail establishments.
Wholesalers and retailers are engaged in selling products that have been bought from the suppliers. They bring the products manufactured in a particular region or imported from different locales and nations to the open market, easily accessible for consumers to buy.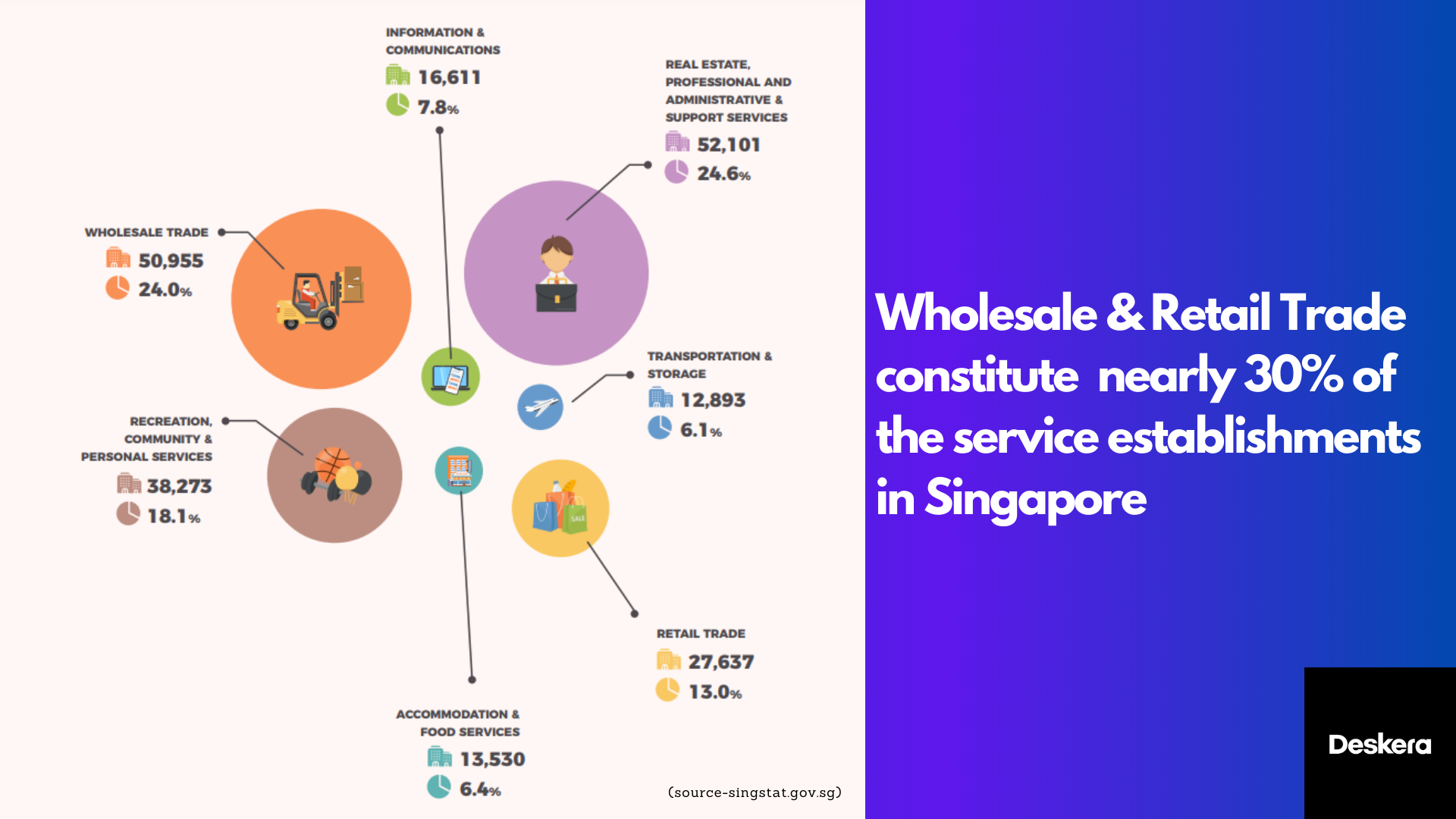 As you can guess from the nature of the business, there are a lot of challenges or problems that wholesalers or retailers may encounter in the process.
In this article, we will tell you the 5 biggest challenges in the Wholesale Business and measures to solve them.
5 biggest challenges in the Wholesale Business

#1 Inventory Shortage & Overstocking
The two extreme sides of the supply chain cycle, shortage, and overabundance of goods are a horror feared and faced by all the businesses today at some point or the other.  While the shortage of inventory keeps you from fulfilling customer demand, inventory sitting in large quantities in the warehouse also results in loss of all kinds.

In case of overstocking, you have to incur maintenance costs such as security costs, costs of the inventory manager, costs of the space. This will be a recurring cost if the inventory sits in the warehouse for long periods. In case there is a demand for your product but you don't have any to offer to your customers, you risk your customer base.
How do you stop this from happening?
We have a few tips that can prevent you from overstocking goods or going understock. Let us delve into it.
Solutions to Overstocking and Understocking of Inventory
The only way to avoid overstocking or shortage of inventory is by being at the top of your inventory management game. It helps you to maintain an optimal amount of inventory.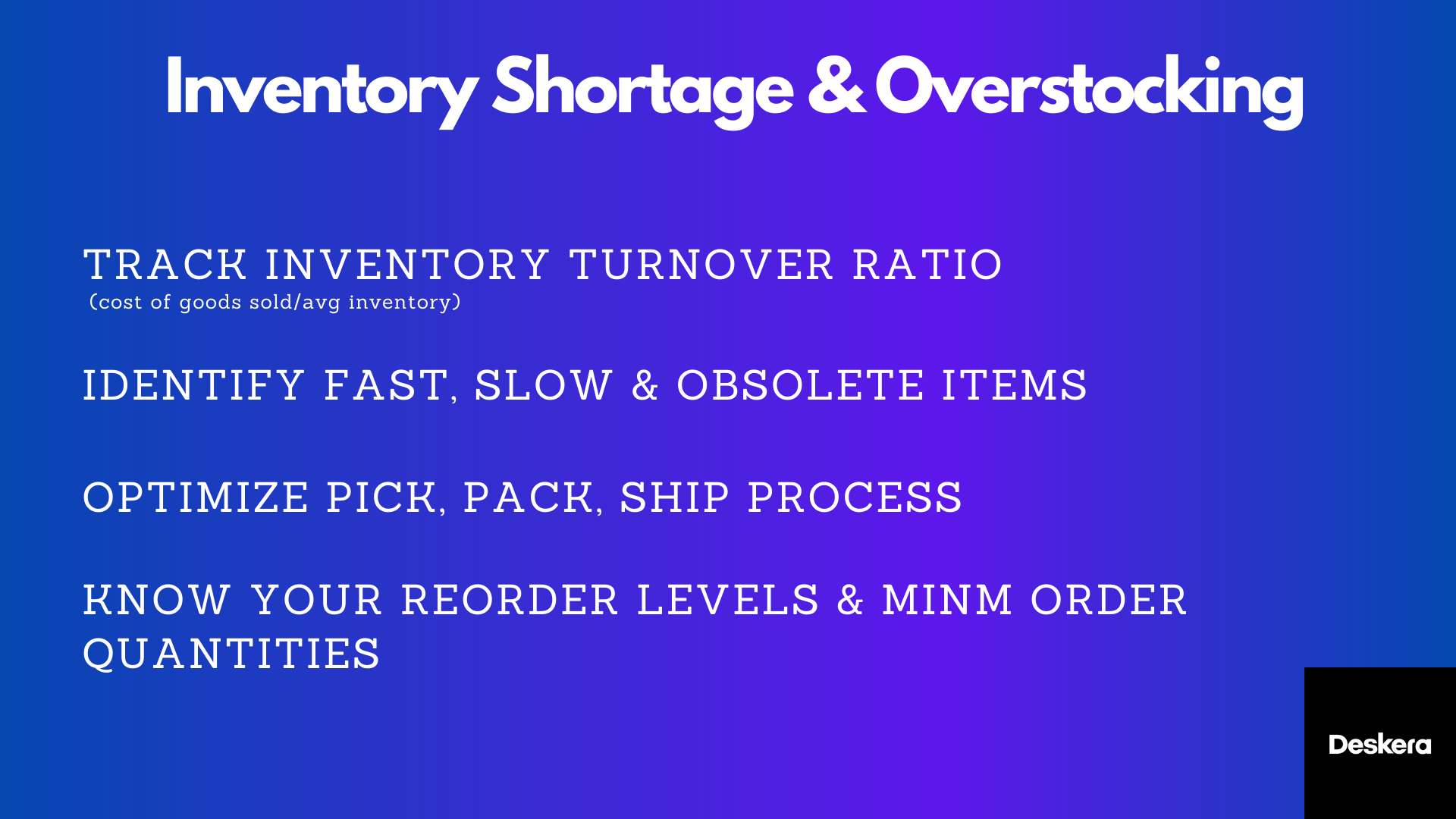 Track your Inventory Turnover Ratio (ITR)
The Inventory Turnover Ratio gives you the number of times inventory is sold or consumed in a given period. By keeping a close eye on your ITR, you will know exactly what to restock, when to restock and the goods that you no longer need to fill your warehouse with.

Pro tip: A good ITR is between 4-6. However, it may differ for your business. So the objective is to track and improve this metric over time
Identify Fast, Slow & Obsolete Items
In an inventory-based business, it is easy for you to understand the nature of your products by tracking their movement. You must identify the obsolete goods, fast and slow-moving goods of your company, and track your inventory costs accordingly.

Once you have identified that 'X' number of goods are fast-moving goods because of their high demand, you can always keep stock to fulfill customer demand.

In the case of slow-moving goods, you can either have discount sales for that product, minimize the production, or you can opt for JIT. On the other hand, there is no backup for obsolete goods or dead goods. Once you have identified the set of obsolete goods you must ensure that you don't deal with those products at all or in large quantities.

Optimize Pick, Pack, Ship Process
The Pick, pack & ship, is a basic process of delivering goods successfully. Although it is a common delivery process, doing it right makes all the difference.
You must take control of the pick, pack, and ship process by closely monitoring it. Moreover, since the process can be done both manually and with automation, following the process can be very easy. For eg, if you have to deliver a product not readily available to you for delivery, you can immediately leave a mail for your warehouse manager and let him know which product and quantity you need. Now, to avoid the last-minute runs in the warehouse to find the required product, you can share the exact location of the product lying in the warehouse with your warehouse manager. The product can be further packed and shipped to you. Optimizing your Pick, Pack, Ship streamlines your delivery process.
Pro Tip: Pick Pack Ship becomes a lot easier with an online inventory management software like Deskera.
Know Your Reorder Levels & Minimum Order Quantities
A reorder level is the minimum inventory level for a particular product that triggers the reordering of more inventory. When you are aware of your reorder levels, you don't fall behind on your next set of inventories. You always have products in stock before you get the new set to fulfill customer demands.  
On the other hand, a minimum order quantity (MOQ) is the lowest set amount of stock that a supplier is willing to sell. Products that cost more to manufacture will usually have a lower MOQ than the products that are easy and cheap to produce. MOQs allow suppliers to increase their profits while getting rid of more inventory more quickly.
A good way to do business with MOQ products is, if you have product 'X' that you are selling to retail customers who are buying in less quantity, you sell a pack of 'X' for Rs.15. At the same time, if you want to sell it wholesale you must reduce the amount to Rs.10 with an MOQ of 150 packs. This helps you to attract buyers and get rid of the inventory.
#2 Poor Visibility into Product Profitability
Business owners often lack the knowledge or latest updates on how profitable their products are. It is nothing but a result of a weak inventory tracking system. While companies can make an easy comparison between the cost of goods sold at the beginning of a year and the end of the year, real-time tracking is not a common practice.  
Real-time poor visibility of inventory movement, inventory costs, and inventory costs of goods sold, may leave a blind spot in terms of product profitability. There are factors like hidden inventory costs, inventory storage, the manpower that you assign to move the inventory around, delivering it, and transportation costs.
All of these factors should be taken into consideration when you are looking at the profitability of your product. These factors or these costs are often not visible in the inventory reports. So, what can you do to improve your visibility into product profitability?
Here are a few solutions to overcome this problem of poor visibility into product profitability.
Solutions to Poor Visibility of Profit Margins

Track cost of Goods Sold Accurately
To improve your visibility into product profitability, you must begin by tracking the costs of the goods sold. All you require to track the cost of goods sold (COGS) is a good accounting system. By a good accounting system, we mean a real-time goods tracking system. Within a few taps in the system, you will have your cost of all the goods readily available to you.  Instead of waiting until the end of the week to receive a report on the COGS, you can access it whenever you want during the week.
It is important to remember that the COGS is not just a purchase cost but includes the other additional costs that you have incurred. You must take COGS and additional costs into consideration before deciding which supplier would be the best.
Track Profitability by Product Categories & Brands
As a wholesaler, you have a variety of products to satisfy your customer demands. Despite having an ample amount of products to offer you always want to stock up on more and substitute goods especially to provide to your customer. However, if you are not tracking the profitability of the goods by a particular brand and category of the product, then you might end up stacking unprofitable goods.
By tracking the profitability of the goods category-wise and brands, you will be able to identify what is causing your ITR to go down.
Pro Tip: You can do tracking of profitability by brand, category with Deskera Books easily by using custom fields functions.
Track Hidden Inventory Costs

Your inventory is a useful asset, and if you manage it correctly, you will see your business reach new heights of success. However, it is important to notice the hidden inventory costs that your inventory comes with. The hidden costs can be roadblocks in your journey.
Your hidden inventory costs vary from labor costs, transportation fees, storage fees, delivery fees, and so on. By tracking these costs you can easily monitor your product profitability. But if you miss out on these costs you will never know the accurate product profitability rate.
Using better inventory control methods will help you keep track and keep the costs down.
#3 Mismatch in Customer & Supplier Demands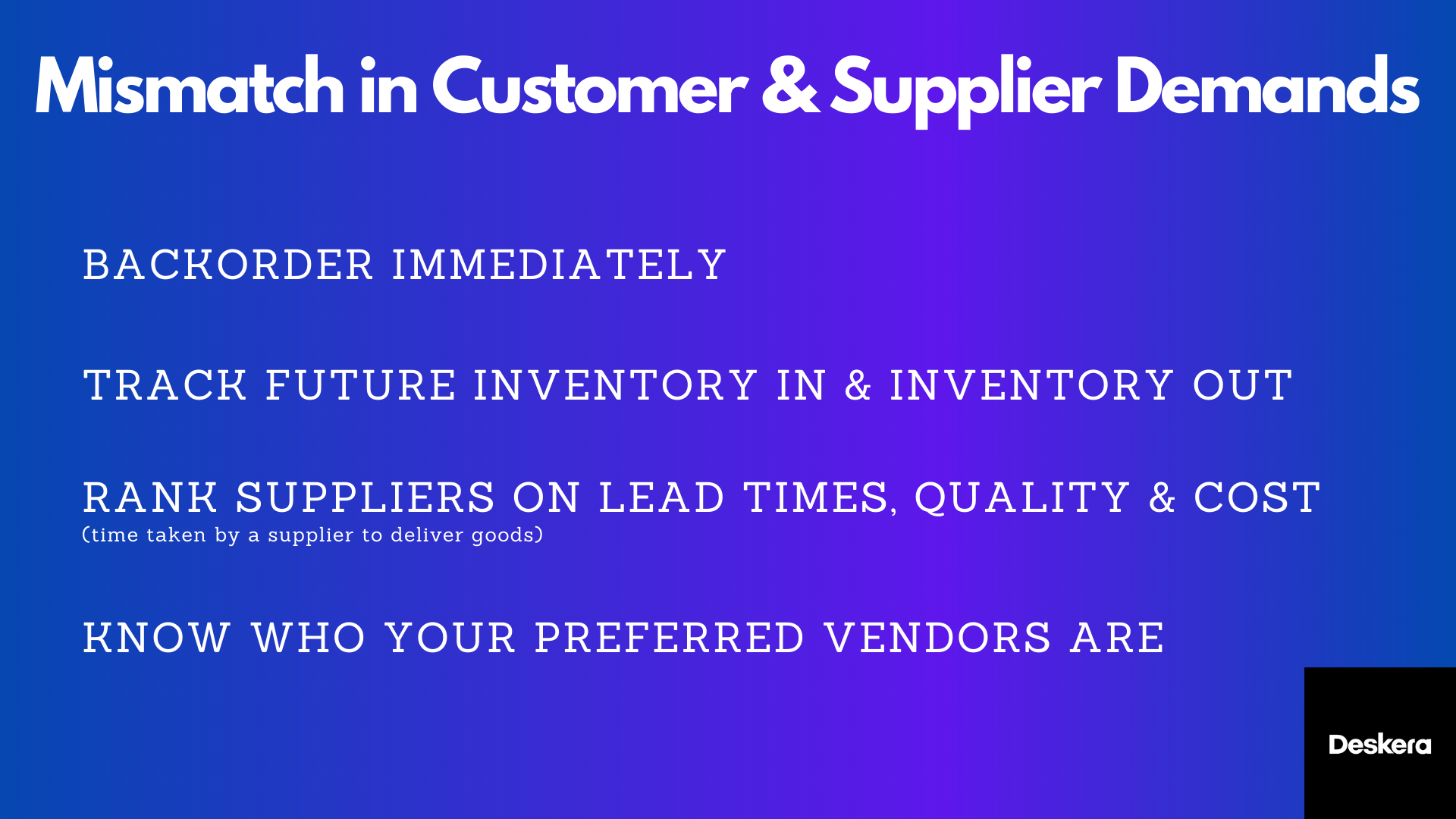 A mismatch in customer and supplier demands or unevenness of the supply of goods with their need in the market has been a constant issue for many business owners.
In the supply chain process first, you receive an order from the customer, place the order to your supplier, then the supplier confirms the date of delivery to you, and you can deliver the products to your customer further on.
This may seem like a straightforward process, but it has a lot of complexity, which can lead to a mismatch in the process. For example, if there is a customer who requires a set of products immediately and you don't happen to have it, you will ask your supplier for the goods. However, the supplier requires a lead time to deliver it.
This mismatch in customer and supplier demands not only causes a delay in customer service but eventually leads to overstocking or a shortage of goods.
Here are a few solutions to prevent the mismatch in customer and supplier demands.
Solutions to Mismatch in Customer and Supplier Demands

Backorder immediately
A backorder is an order for a product that cannot be filled at the current time due to a lack of available supply. For example, as soon as you reach zero stock and a customer requires a specific product and you don't have enough inventory to cater to their demand, you can backorder the goods immediately.

Track Future Inventory In & Inventory Out
Imagine you have a lot of deliveries to make to your customers and have a large number of orders coming in from your suppliers too. And unfortunately, you lose track of these inventories coming in and going out. As you may have guessed, this causes a mismatch in customer and supplier demands in the end. To avoid this it's necessary to track your inventory in and inventory out.
A good way to track your inventory in and inventory out is by use of the Inventory Management System. It tells you how many orders you are still supposed to receive from your suppliers and the number of orders you have to fulfill. The inventory in and out report will prepare you for the future. It will give you an idea of the mismatch in supply and demand you might face over the next quarter, months, or weeks.
Rank Suppliers on Lead Times, Quality & Cost
In the market, like wholesalers have competition amongst themselves, the suppliers have competition too. This competition between the suppliers can be healthy for you and a little confusing as well.
It is healthy for you because every supplier would want to propose their best deal to you and the best product. While this gives you innumerable options to make your pick, it can be confusing to decide which one to for.
If you end up making the wrong decision a possibility of mismatch in customers and supplier demands will be higher. Eventually costing you a lot and leading to losses. The majority of the wholesalers just look at the cost suppliers are offering to them and make their decisions. However, this can be a step in the very wrong direction. What if you are getting products for cheap but of poor quality?
To help you make the right decision, we have curated the three most important factors that will help you rank your suppliers right.
Lead times: Lead time measures how long it takes to complete a process from beginning to end. It is an important criterion for ranking your supplier.  This is because, if you have a supplier with a good lead time record, then you know that you will rarely have to face any delay in supplies.
Quality: The quality of the product matters the most to you as a wholesaler and even more as a customer. So, it is important to choose a supplier who will only give you quality goods.
Cost: The cost of the goods plays an important role in picking your supplier. It is not just about getting a product for cheap, but more about getting it for a reasonable rate. You want a supplier who does not want to rip your budget off but gives you a good amount of products at a cost that fits your budget.

Know Who Your Preferred Vendors Are
Once you have ranked your suppliers, the next step is to identify your preferred vendors for ordering items.
While you still want to keep a list of vendors handy and order from a pool (something about putting all your eggs in one basket), it is important to keep this handy because you can configure process rules based on reorder levels, minimum order quantities and map them to your preferred supplier list.
With a small amount of automation, you can raise automatic POs to your preferred vendors with the minimum order quantity with auto-approvals to make this process faster and get goods shipped quicker to match any fluctuations in demands.
#4 Profit Margins & Cash Flow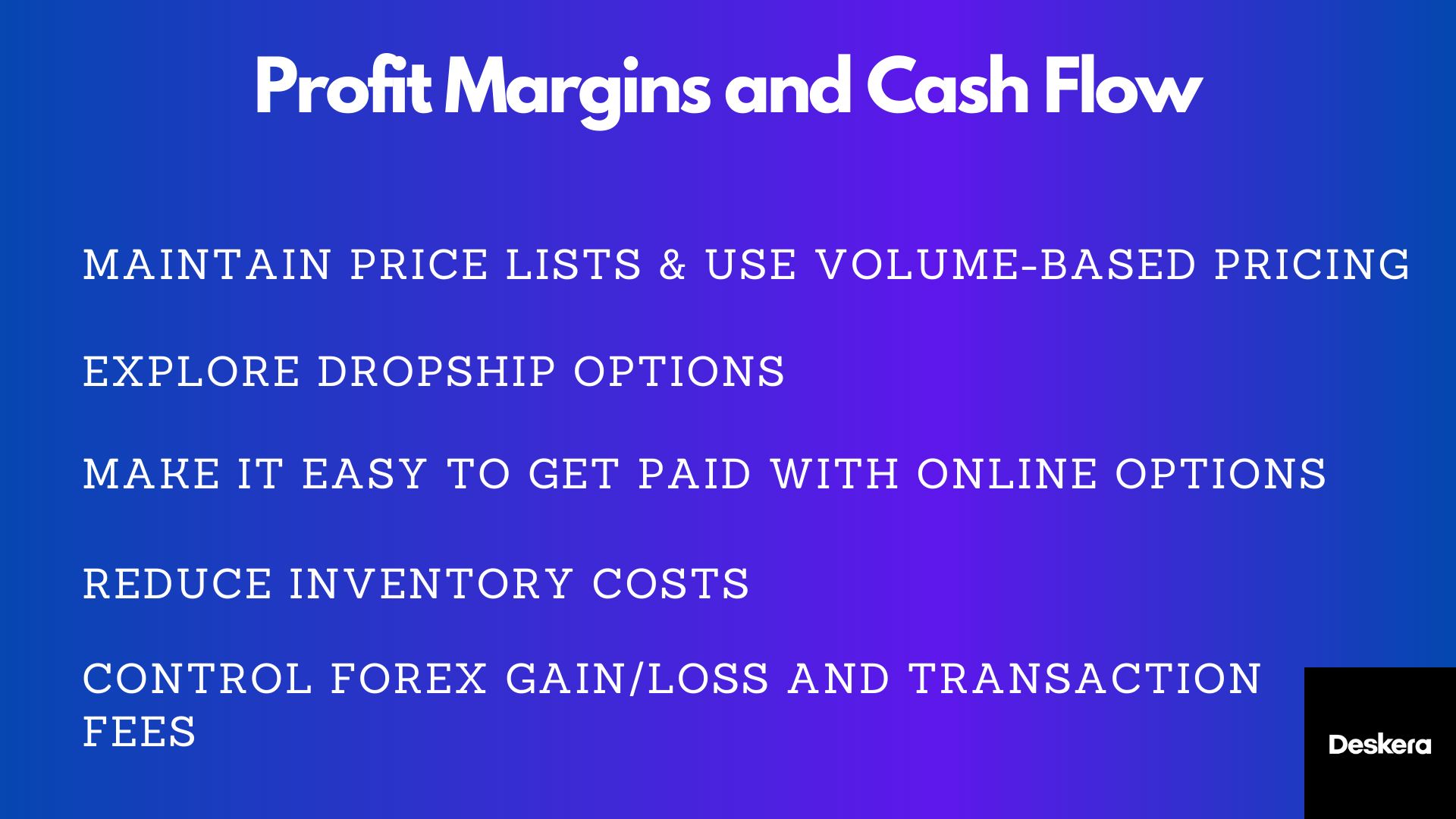 Improving profit margins and cash flow is at the forefront of any business. The challenges faced by wholesale and retail businesses in improving these numbers are:
Inventory storage costs
Pricing wars/ Bidding wars for new orders
Late payment against invoices
Expenses around forex transactions
How do we solve for these?
Solutions to Improving Profit and Cash Flow

Explore dropship options for reducing inventory storage costs
One of the main, big costs that wholesale traders deal with is the storage costs. Especially when you have goods lying around for a long time, your storage costs shoot up. But today, what if we tell you that you can do away with it?
Yes, you can completely do away with storage costs by opting for dropshipping.
Dropshipping is a type of retail fulfillment that lets you sell products without managing your inventory. You connect with dropshipping suppliers and source products to deliver to your customers. In this way, you can easily increase your profit margin by saving up on storage costs.
Maintain price lists & use volume-based pricing
Be prepared to enter bidding wars by keeping your price lists handy. Maintain prices lists by volume, by region, by types of customers and know how low you can go while turning a profit.
You can use volume pricing when you want to incentivize the sale of higher quantities of individual products. Just make sure your sales department gets the right price based on the quantity entered.
Make it easy to get paid with online options
Online payment options have taken the market by storm. Everyone is going cashless today. Especially in the wholesale sector or retail trading, you are dealing with bulk and bulk of goods and multiple suppliers. To always rely on cash can be a very slow movement.
Online payment options make the process quick and more authenticated. Your money reaches directly in your bank. If you have to make any payments you don't have to wait for an associate to collect them from you.
You can use multiple payment gateways like Stripe, Paypal, Veem and many others to give more payment options and reduce the time to get paid. This can improve your time to get paid by as much as 5 times.
Control forex gain/loss and transaction fees
A foreign exchange gain/loss may occur when a company purchases and/or sells goods and services in a foreign currency. When that currency value fluctuates as compared to their currency at home, it will create differences in the value in the monetary assets and liabilities.
Track your forex gain/loss and map it to vendors/customers. If you are encountering significant losses while transacting with suppliers or customers from a particular country, then you can explore entering into fixed exchange rate contracts instead of letting the market decide your fate.
Another factor is the admin or transaction fees for forex transfers.
You have to pay transaction fees if you are using a service to pay someone overseas. These transaction fees are as high as it gets and a waste of your money.
To minimize the transaction fees, you can opt for online money transfer options like TransferWise that charge you minimum transaction fees on each payment made.

#5 Slow Growth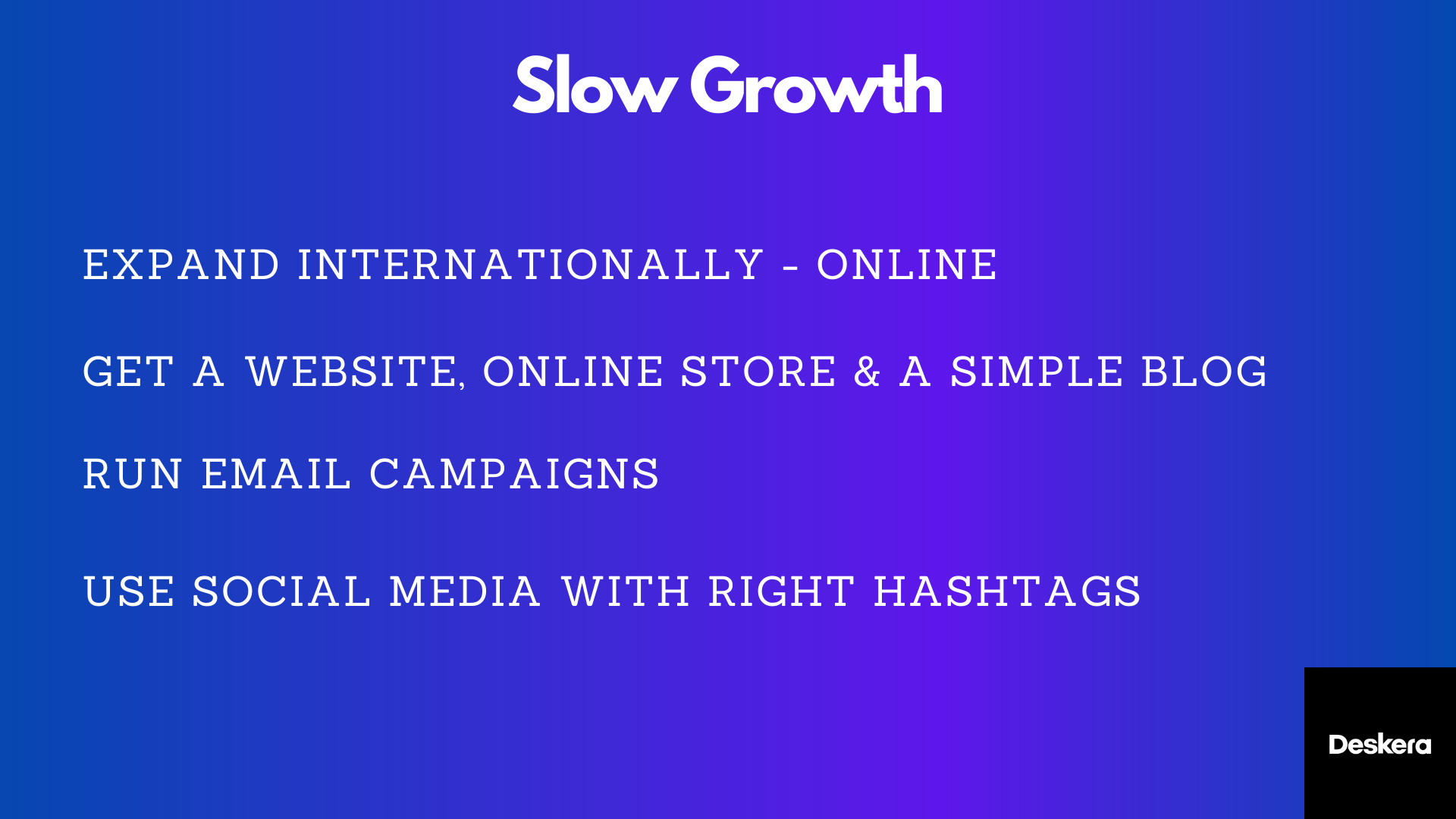 Every industry, every business today wants faster growth. However, wholesale and retail traders see an annual growth rate of an average of 5%. If you compare 5% with other sectors, while the percentage is not bad, there is a big room for improvement.
One of the major challenges or driving factors of this slow growth in the wholesale and retail trading business is the expansion of business and relationships.
What should you do to improve your growth?
We have a few solutions for you to overcome this major problem faced by wholesale and retail traders.
Solutions to Achieve Faster Growth

Expand internationally
Start by reaching out to more customers. You cannot keep your contacts limited to a few customers, and expand your business. If you are recycling the same contacts that were collated many years back then no wonder you are on a slow track of growth. You must build contacts locally as well as internationally. If you want growth in your business you must build new, strong contacts.
Get a website, online store, and a simple blog
In the world of social identity and brand identity, you cannot keep your brand identity limited to your office or products. You must explore new platforms where you can connect with other people. Create spaces within your website for customers to openly discuss your products. This not only helps you promote yourself but builds closer connections with your customers.
The 2020 pandemic taught us the value of online visibility, when you don't have a physical space, you can make all the difference virtually. Especially blogs, they can do wonders. They help you rule Google and get customer engagement instantly.
Head over to our article on 75 ideas for marketing to know more.
Run email campaigns
One of the great options to market your products, your brand, is via email marketing campaigns.  We have a curated the best email campaign articles for your benefit below. Please have a look.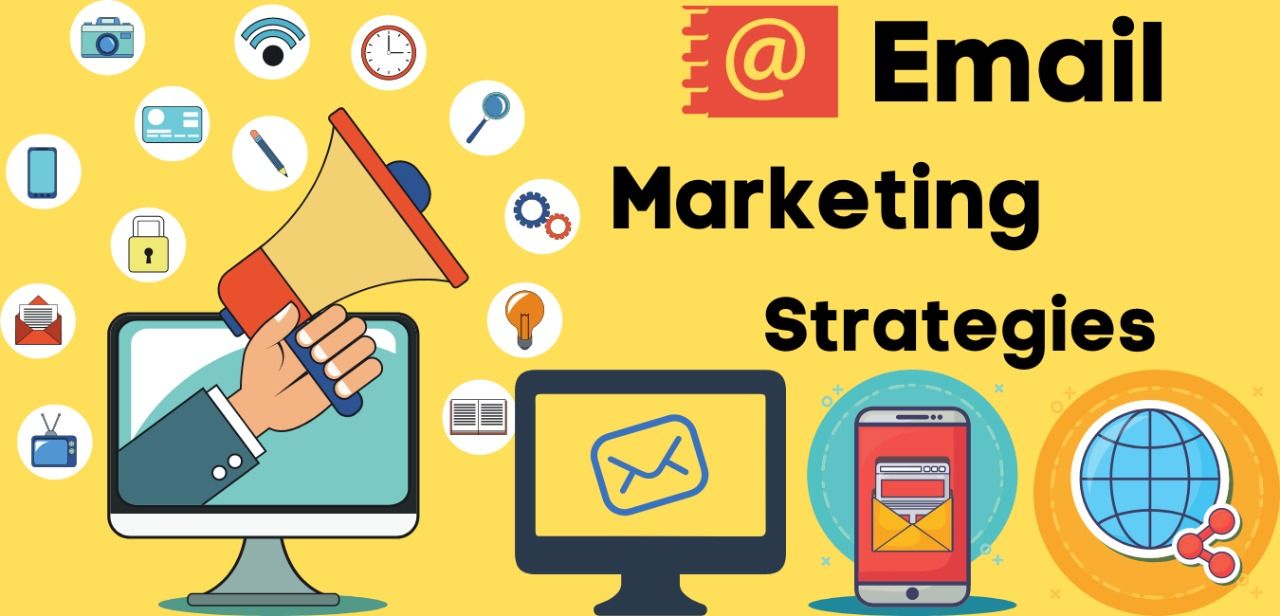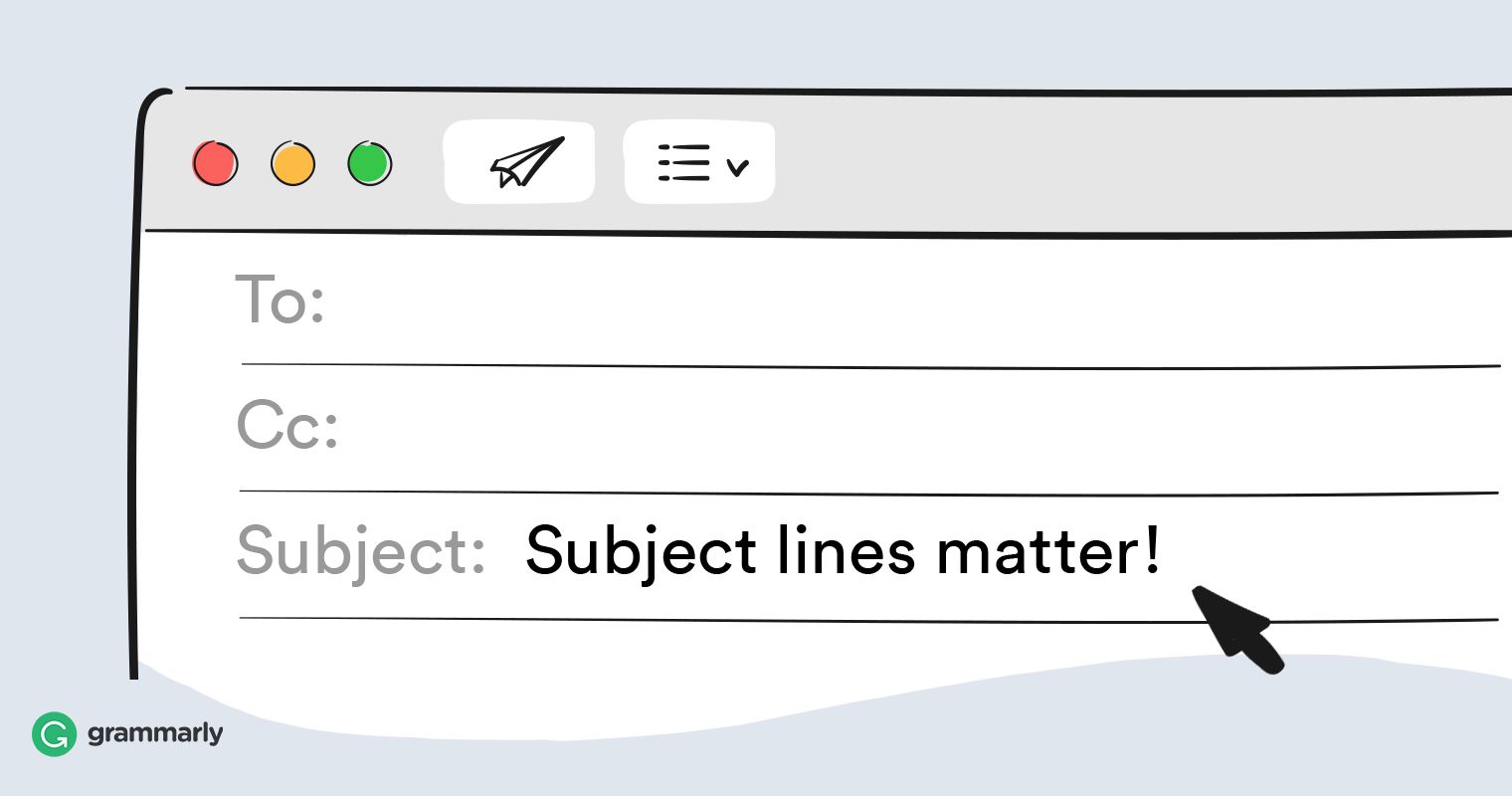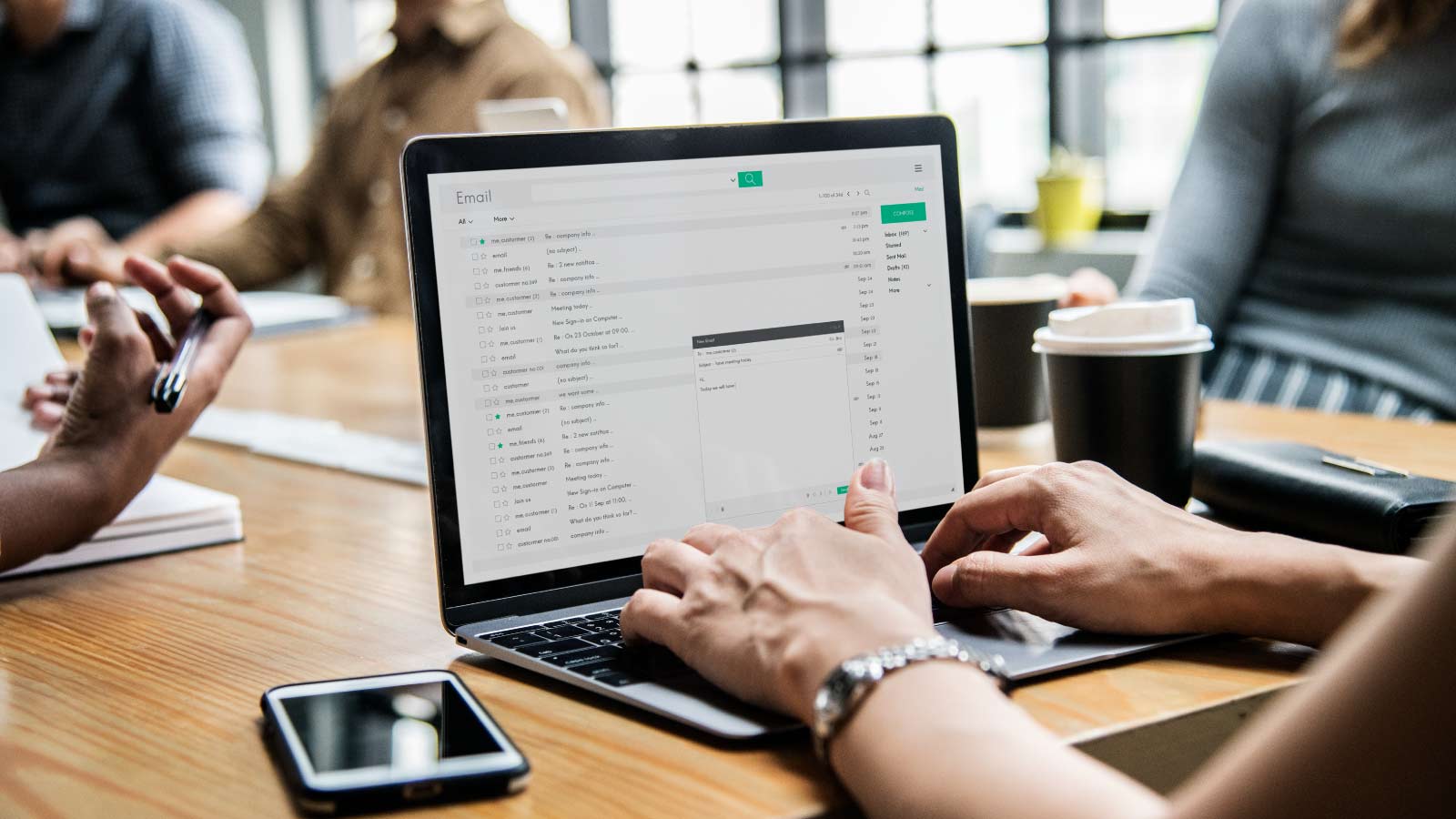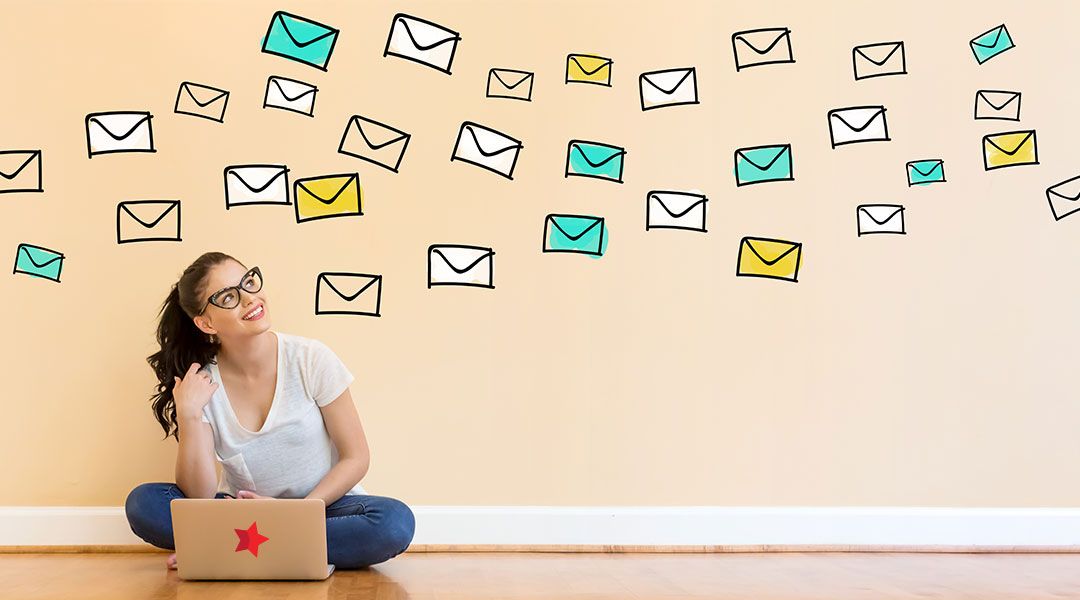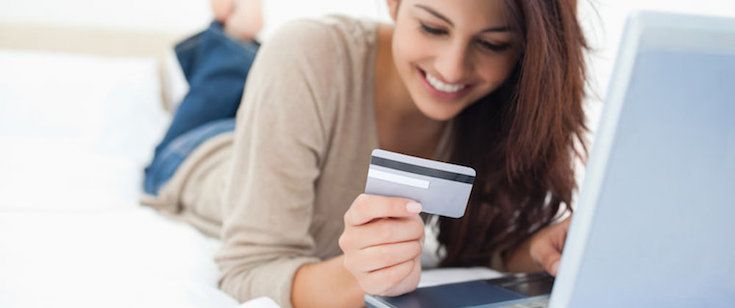 You can use Deskera CRM to create and send email marketing campaigns in minutes.
Use Social Media (with the right hashtags)
Social media marketing is another something that we have seen take over the market in the past few years. The sole reason for this is social media participation by your customers.
Having a page on a social media page reflects that you aim to connect to your customers, and you want to build a relationship with them. More people are learning about you by the day.
Social media growth might not be instant but it blows up your brand visibility. As a wholesaler, you need that attention from your customers to expand and grow as a business.
How Deskera Can Help
One of the key solutions to most wholesale business problems is to track your inventory. With Deskera you have the tracking process easy. Let us find out how.
15 Days Full Featured
No Credit Card Required
Detailed Inventory Reporting & Forecasting
You have reports on Deskera which gives you reports on stock availability by warehouse, stock ledger, stock aging report, and many more. A stock swing report is the most important one amongst them. This is because it gives you an accurate report on slow-moving and fast-moving goods in a given period. It further shows the new inventory that you have ordered. By checking the stock aging report you sometimes realize that you ordered extra inventory while you already had some lying in your warehouse. With the help of reports keeps a close eye on your inventory hustle-free.
Under stock ledger reports you will find the inventory that is going in and out with all the billing data, contact of the person you are buying inventory from, and more.
You also have sales return reports that show how many people or who are returning your products. At the same time, you have purchase return reports which reflect any purchases that you may have to return.
Another useful section in Deskera is Products. You can see the list of your products, their category, whether it's available or not. Under the Buy section, you can check your purchase records or bills.
Deskera also allows you to check your profit & loss reports, where you can find the cost of goods sold, expenses, income, so on. You can filter this section as per your requirement and see exactly what you need.
Easy pick-pack-ship
You no longer need to spend money on any separate devices to scan the products or notify your pick-pack-ship team about the work you have for them. All you need is your phone. You can easily scan any barcodes, get the status on your pick-pack-ship. Notify your pick-pack-ship team of their tasks via your phone within a few taps.
Built-in Dropship & Backorder Support
You can create Dropship orders within Deskera. All you need to do is, choose your vendor from the available list, pick the product you need and quantity. Likewise, we have Backorder which is useful when you have hit your stock threshold or hit zero stock.
Complete CRM to Run and Manage Marketing & Sales
You can run email marketing campaigns and manage all your contacts with Deskera CRM.
Run email marketing campaigns for lead generation, nurturing or engaging your customers and prospects
Configure rules to create dynamic segments from your contact lists and personalize your marketing outreach
Automate marketing, lead generation, sales, and after-sales operations
Find out more about Deskera CRM.
Build Website and eCommerce Store in Minutes
Go online in minutes with no code websites and eCommerce store. You can also connect your existing eCommerce stores, be it WooCommerce, Shopify or Amazon to Deskera to streamline your entire business.
There are many other features which a wholesale business would find extremely useful for them in Deskera (in addition to the ones listed above).

Get a fully featured free trial today to get the Deskera advantage for your business.








---
---