A pull strategy is a tactic for attracting customers. As opposed to forcing your business on the client, pull strategy comprises the use of pull strategies, or the distribution of information, to attract the customer.
Say you are starting a bakery business from home. To spread the word, you planned a get-together and invited all your neighbours for a tasting session and announced the commencement of your new journey.
To motivate you, your friends order a batch of cookies each, and you go on announcing a 40% off for your first ten orders above INR 1000. That's it; this is how you mastered the pull marketing strategy.
The whole thing stimulated an interest in the product and services by you. Unknowingly, you utilized two pull marketing tactics, word-of-mouth referrals, as you spread the word among neighbours and discounts.
Often, these consumers will begin to advertise your company for you. Like, you may choose to operate as illustrated above if you're starting a small business.
Read on to get a detailed understanding of pull marketing and how you can employ specific unique marketing strategies to attract clients.
How did Pull Marketing come into being?
Let's start with the origins of the pull tactic in marketing.
The production concept was the most prevalent marketing concept during the industrial revolution. Consumption items were created by industries and dispersed through the market. The supply was insufficient to meet the demand. As a result, the focus was on production rather than sales or marketing.
Consumers soon realized they had more options as information spread and new industries arose. As a result, simply creating things was not enough to meet customers' needs. Slowly, supply began to catch up with and even exceed demand.
Companies soon realized that a customer will not purchase a product unless and until he desires it until and unless the product possesses qualities and attributes that the buyer desires.

That's when businesses began to pull and entice customers to themselves. The Pull technique was a clever move that attracted customers to the company's doorstep.
Understanding Pull Marketing
A pull marketing strategy, also known as a pull promotional approach, is one in which a company tries to generate demand for its products by attracting (or "pulling") customers to them.
The goal of pull marketing is to make customers crave a specific product. Pull marketing can be used alone or in tandem with push marketing.
Pull marketing is any strategy a firm employs to increase demand for a product. Pull differs from "push" marketing, a strategy to sell out a product's current stock.
Instead of employing more labour-intensive traditional 'push' marketing tactics, pull marketing is the science of garnering leads and sales. Pull marketing is overtaking push marketing as the most successful approach to drive business in an increasingly competitive environment.
Pull marketing is a type of marketing that employs a variety of media channels to develop an interest in a product or service, encouraging people to look for it on their own.
You can use Deskera CRM for your business to manage your sales and pull marketing:
Try Deskera CRM for Your Business Today
Sign Up For Free Trial
How is Pull Marketing beneficial?
Pull marketing is used when a buyer understands exactly what he wants or what problem he needs to address but needs to be steered toward your solution rather than one given by your competitors.
Pull marketing aims to entice customers to come to you, hence the word "pull," as marketers try to entice customers towards the product or service. Media promotions, word-of-mouth recommendations, and promoted sales promos are standard pull marketing methods.
On the other hand, pull marketing aims to build brand loyalty and keep customers returning, whereas push marketing catalyzes short-term sales.
Pull marketing benefits immensely from autonomous social behaviour such as word-of-mouth and the "viral" content impact, which is why it is so popular and influential in digital marketing.
Pull marketing gets beyond the first significant roadblock to sales and conversions: building interest among the target demographic. Businesses use pull-marketing to place their product or service before potential clients who are already interested in what they have to offer.
Because they have access to internet reviews, product information sites, and suggestions from friends on social media, consumers today do more research before buying than ever before.
Pull marketers can take advantage of this by being in the "right place at the right time" as potential buyers search for information about a desired product or service.
What is Push Marketing?
Push marketing is concerned with bringing the product to the customer and placing it before the customer at the moment of purchase. This marketing technique aims to shorten a client's time finding a product and purchasing it. Companies utilize aggressive and wide-reaching advertisements to make the most significant and most immediate effect on customers.
Push marketing includes traditional methods such as primetime television advertising, buy one get one free coupon, and direct mail catalogues.
TV ads, Direct email ads, pay per click ads, trade show promotions, unique and appealing packaging are all push marketing tactics employed by businesses.  
The most significant benefit of push marketing is that it delivers immediate effects and makes strong remarks to buyers. It is more concerned with building an immediate demand for a new product and less with enhancing branding.
The main downside of push marketing is that it might be costly and only create short-term results. Push marketing tactics must continually make fresh presentations about the value of items because the purpose is not to establish long-term client relationships. It maintains the consumer at a distance, requiring them to re-engage regularly.
Start-ups and businesses commonly utilize push marketing to release new items to the market. Because the emphasis is on getting the product to the customer, it is best suited to items that the consumer is not yet aware of.
Both large and small businesses may employ this marketing strategy. A new shoe business may send mailers to all homes in the neighbourhood, but an established pharmaceutical corporation may flood the airwaves with TV commercials for new medicine.
The majority of businesses will use a push approach in conjunction with other marketing tactics. Companies, for example, may frequently broadcast TV commercials and maintain an official corporate website. Customers are drawn to the items by the TV advertisements, while the website draws them further into the company's offers.
Push marketing has a few drawbacks, the most significant of which is sharing costs and retaining long-term consumers. If your organization collaborates with a vendor to adopt a push marketing plan, you'll have to split earnings with the vendor at the end of the day, resulting in lower revenue for you. Developing brand loyalty is strict with an outbound strategy because push marketing concentrates on short-term sales.
Which is a better option: Push or Pull Marketing?
When it comes to marketing a business digitally, you have to choose between two main ideas. It's usual (and necessary) to divide your budget, time, and efforts between organic and paid techniques to achieve the best outcomes.
Thus, choosing between push and pull is a difficult decision. Based on the parameters below, choose your primary marketing strategy as a push or pull and further determine the best course of action.
Determine based on goals
Push techniques based on paid ads are one option for firms aiming to build a quick and immediate cash flow. On the other hand, pull marketing provides ways for long-term organic growth for organizations aiming to build a loyal consumer base.
As a result, push marketing focuses more on sales and achieving a faster conversion rate.
You're asking customers to raise their hands. On the other hand, pull marketing is an internal focus on your existing customers (and possibly new ones) to perfect and optimize the brand awareness, so leads start searching you out.
Choose based on the communication medium
Push marketing (email marketing, etc.) involves getting product information in front of clients, whereas pull marketing is about raising awareness and making it more straightforward for buyers to find you.
Push marketing can be an amalgam of offline (direct mail postcards) and online (such as an email offer) due to these variances in concept and technique. In contrast, pull marketing is primarily online (SEO blogs link to landing pages).
When you use push marketing, you tell the customer what you're giving and what they should ask for. Pull marketing encourages prospects to seek you out on their own due to their awareness of your brand. And, with a variety of tactics, there are numerous tools available to assist you in achieving your goals.
To understand it better, the world-renowned movie "Inception" had a couple of lines which go like:
"Arthur: 'Okay, here's me planting an idea in your head. Don't think about elephants. What are you thinking about?'
Saito: 'Elephants.'"
The hugely successful Sci-Fi movie had this part without any fiction involved.
Someone's concept – and, ultimately, a problem that has to be solved – is a far more powerful tool to call them into action than you putting that notion in their thoughts.
Similarly, "telling" someone that they require your goods is less effective than recognizing it on their own. Push advertisements and direct mail, for example, simply don't work as well.
Is this to suggest that "pull marketing" is preferable to "push marketing"? But don't jump to any conclusions just yet. Although this appears to be the case, there is more to it.
Determine based on your approach to the audience
Consider how you want to approach customers when deciding which tactic is ideal for your company. If you are trying to stand out, you cannot copy-paste your competitors' way of a proposition.
Push will undoubtedly be the way to go if you're looking to get the word out about your company. The pull is arguably the most effective option if you're a marketer trying to create brand awareness in your industry - possibly for a particular product or service.
Implementing a push and pull marketing approach is an excellent method to ensure that you're covering all bases with your marketing strategy - you can combine the best components of both tactics in a way that's complementary to your brand, audience, and goals.
To summarise, whereas push marketing allows a business to reach out to customers and engage with them, pull marketing is more cost-effective because customers look for the company's offerings themselves. However, to realize the benefits of both push and pull marketing, it is very sensible for businesses to aim for a combination of the two.
What is the Pull Marketing Funnel?
You'll need to set up a pull marketing funnel if you want to gain all of the benefits of pull marketing. This gateway will actively attract (pull) leads and sales, reducing the work required for traditional push marketing.
There are mainly three stages in the pull marketing funnel :
Capturing
The goal of this stage is to capture and attract fresh leads. It entails utilizing advanced technology and social media to determine where and what your potential clients are conversing—as well as being aware of talks about you, your competitors, and your industry.
Then you may cultivate online communities of people who are enthusiastic about your product or service. Listening is the most effective approach to getting this priceless market data.
When purchasing a product or service, the Internet is the first stop for 78 per cent of Internet users. Listening utilizes cutting-edge technology and social media to determine where your potential clients are conversing, whether on Facebook, LinkedIn, Twitter, or other platforms.
This stage entails finding the most critical lead sources and developing techniques for attracting them with relevant skills, compelling content. You guarantee that you have adequate systems to collect prospects' information after attracting them with insightful, expertise-driven content.
Nurture
The purpose of the intermediate step of your pull marketing funnel is to nurture your leads—the relationships you created at the Capture stage. This phase is about tailoring your marketing approach and content around the customers' buying cycle; instead of forcing your selling cycle on your clients.
Nurturing is the practice of developing and reinforcing connections with customers at every stage of the sales funnel. A strong lead nurturing campaign involves marketing and communication strategies on listening to prospects' needs and providing the information and knowledge they want to build trust, raise brand recognition, and establish a relationship with the prospects until they are ready to buy.
Additionally, increasing the length of sales funnels develops prospect independence, necessitating well-crafted lead nurturing strategies.
The most important thing is that your material is seen—and noticed—in the correct locations. It's also about understanding which marketing platforms your potential clients use and engaging and conversing with them as effectively as possible through those platforms.
Improvement
You focus on consistently improving and growing your outcomes at the bottom of your pull marketing funnel. This entails measuring and monitoring your progress and regularly upgrading your content, messaging, and brand.
It's also about keeping your reach, traffic, leads, sales, growth, and customer retention up to date regularly. This will ensure that your consumers return for more and become part of a long-term client base that grows alongside your company.
This crucial stage of pull marketing employs a continuous improvement loop to monitor and update your markets, targets constantly, and inbound marketing activity to enhance outcomes and analyze which activities and channels turn into the most leads, sales, and reach.
Types of Pull Marketing
Any business needs to chalk out your long- and short-term objectives. As the world of digital marketing evolves, it is more necessary than ever to build a robust online marketing strategy to assist your company stay on track.
Pull marketing can be used by companies that manufacture or sell items to increase awareness about a product before purchasing.
Though the marketing campaign's effectiveness will not be known until the product is ready, the manufacturer can save money on manufacturing expenses by creating fewer units of the product before launch and using the money saved in pull advertising.
A company uses a pull marketing strategy to directly advertise their goods to customers. Following that, customers look for things to buy. Let's look at the variety of pull marketing strategies available for businesses to choose from:
Search Engine Optimization(SEO)
Search engine optimization (SEO) focuses on making a website optimal for the algorithms used by search engines to index and rank it. It is feasible for websites to rank their pages higher in search results and receive more organic traffic by carefully altering a wide range of on-site factors (including code, design, content, meta-data, structure, and much more).
Let's say you're releasing a new app and want to spread the word about it. When blogging and executing SEO campaigns, you can use SEO best practices relevant to your app's content to draw visitors in via keyword searches.
The disadvantage of SEO is that it necessitates a significant initial commitment, either in terms of time spent optimizing the site or money spent on professional SEO services.
It can sometimes take months to see results due to the gradual nature of re-indexing and ranking shifts on Google and Bing. However, compared to sponsored advertisements, the expenditures of SEO are pretty minimal, and the payoff can be excellent in the long run. For most businesses, the costs are outweighed by the benefits.
By improving their 1st-page search engine rankings, websites may increase organic traffic by optimizing their product and service pages for SEO. A well-optimized site can provide vast amounts of consistent cash for months or years to come, with little more than upkeep necessary.
Social Media
You have access to a large pool of potential customers through social media marketing. If you're promoting a new clothing line, paying for Instagram ads that appear in the news feeds of fashion-conscious consumers can be a good tactic.
You're not directly approaching them; instead, you're luring them in by ensuring they come across your offering. Everyone understands that social media provides the chance for creative material to increase website referral traffic – this is the main "pull" appeal of social networks. It's possible to take advantage of organic interest in your products/services if you have a good brand, good content, and a dedicated customer base.
However, social media is becoming a more essential paid advertising platform. Platforms like Facebook, Instagram, LinkedIn, and others offer a diverse range of ad formats, making them some of the most effective social media marketing platforms.
These platforms usually resemble regular content, such as image ads in user feeds or videos. Now, social media networks are adding on-platform transactions, product listings, and new techniques to target specific groups precisely.
Indeed, one of the social media's greatest assets is the abundance of information it provides. Advertisers may maximize their return-on-ad-spend (ROAS) by targeting the ideal buyers for their brand using user data such as usage behaviours, interests, likes, biographical details, geographical data, cohorts, and more.
Cross promotion
Creating a partnership with a related website is a terrific approach to attract new clients. It is known as cross-promotion.
For example, if you're selling snow equipment, collaborating with a well-known winter sports website to cross-promote your product will help you gain rapid brand recognition and trust.
Cross-promotion is a cost-effective and straightforward method of product promotion. Cross-promotion grew in popularity during the financial crisis since it is both quick and effective.
A well-constructed alliance can help you quadruple your audience size. Companies share knowledge and ideas, offer advice, and mention one another in articles on their websites, social media pages, and emails as part of this collaboration, all while improving their promotional strategies.
Content Marketing
Content marketing is a critical strategy for long-term business growth and success. However, some of the previously described marketing approaches overlap here. Although content marketing is typically referred to as its type of marketing, it is one area where the distinctions between push and pull marketing begin to blur.
Consistent content marketing usage helps you build and maintain relationships with potential and existing consumers. When your audience trusts your business as a partner who cares about their success and is a reliable source of information and direction, they're more inclined to buy from you when the time comes.
You'll need to give the correct content at each point of the sales cycle—from awareness to consideration to purchase—to make it work. If this sounds difficult, don't worry: approaching content in this manner makes the process easier.
Almost three-quarters of all marketers believe that content marketing enhances engagement. Search engines now account for 51 per cent of all website traffic, and according to BrightEdge, that traffic alone accounts for more than 40 per cent of all online income.
If those figures aren't persuasive, consider that the worldwide population of active social media users had risen to 3.724 billion by the end of the decade.
As these figures show a new normal for internet use, it becomes clear that pull-focused marketing is imperative for future business success.
Instances where Pull Marketing can be beneficial?
Pull marketing entails organically accumulating traffic. The logic here is to generate high-value content tailored to your target consumers and then let them find you. Of course, this does not imply inaction.
Pull marketing means being aware that existing consumers are actively seeking the items, services, or information you provide and making it more straightforward for them to find it and get to their final objective.
Let's look at some instances where pull marketing strategies have been utilized.
Instance 1
Above-the-line marketing to attract customers – Above-the-line marketing is when you employ numerous media vehicles such as television, print, radio, and others to raise product awareness and boost brand recall.
Above-the-line marketing is notoriously difficult to quantify. Nonetheless, there is no substitute for above-the-line marketing for brand growth. If you want to establish a significant company's brand, you must employ ATL at all costs.
Illustration:
Pepsi started running Super Bowl commercials in 1987. Over the years, Pepsi has hired supermodels and celebrities like Cindy Crawford, Britney Spears, and Beyonce to help communicate their brand messaging.
Pepsi began airing Super Bowl advertisements in 1987. Pepsi has used supermodels and celebrities such as Cindy Crawford, Britney Spears, and Beyonce to express its brand messaging over the years.
The investment is significant, but the benefits include brand awareness, being remembered in your customers' thoughts, and brand exposure. Consumers are still talking about the legendary Cindy Crawford advertisement from the 1990s, and Pepsi even had her redo the ad ten years later to commemorate its tenth anniversary.
Instance 2
Below the line marketing (BTL Marketing)– refers to a much smaller and more targeted world of ads aimed at individuals and easy to track returns on investment and a defined audience.
BTL is another pull strategy tool that involves employing hoardings, out-of-home media, product demonstrations, sampling, sales promotions, trade promotions, and other similar means and ways to draw customers away from the competition.
Illustration:
While passing the highway, you see hoarding of recent offers in Burger King, and you instantly get drawn towards it, even if you were not planning on buying a burger for the next meal.
Thus, whereas above-the-line marketing builds brand equity, below-the-line marketing raises product awareness and draws customers to the brand on a more personal level.
Instance 3
Finally, Through The Line (TTL) uses these approaches to gain broad brand awareness and targeted returns.
This strategy combines everything we've seen so far in terms of ATL and BTL marketing to boost brand recognition while targeting particular potential clients and converting them into measurable and quantifiable purchases.
The advantage of a TTL strategy is attacking two fronts simultaneously, raising broad awareness while improving traffic and purchases. On the other hand, TTL is more expensive to utilize than either ATL or BTL alone.
As a result, it is often used exclusively by more significant and more established firms with the financial resources to support such a massive strategy.
Illustration
For example, a 360-degree marketing campaign that includes a nationwide TV campaign and targeted flyers and newspaper advertisements. Another option is to employ Digital Marketing, which involves integrating online banner advertisements with social media postings and blogs.
Key points about Pull Marketing Strategy
Pull marketing may be employed at any point in the sales cycle, from lead generation through closing. Businesses may listen to their markets and understand customer wants and possibilities by utilizing technology and social platforms.
The company can then build followings based on their expertise and relatability to the audience's immediate conditions and reactions. This enables them to select the most appropriate marketing channels and tools for connecting with and influencing their target consumer.
Pull marketing may differentiate your business for the leads you acquired throughout the consumer research process. Based on your preliminary study, you may provide relevant, tailored material that reflects their requirements rather than your product.
Pull marketing may even target closed consumers. Customer loyalty and incentives programmes, for example, keep customers interested and returning for more. Furthermore, they may be used to generate word-of-mouth, which is an excellent approach to establish quick credibility and trust with new leads.
Pull strategy gives a competitive edge to all organizations that have produced incredible value throughout the years. HUL and P&G are well-known for employing the pull technique efficiently, and many of their brands, such as Dove and others, are inextricably linked to their customers.
As a result, every new market entry finds it challenging to compete with these brands. Pull marketing strategy enhances customer lifetime value and brand equity, thereby being at an edge over its competitors.
Drawbacks of Pull Marketing
Now that we have learnt all that pull marketing can do for a business, let's also go through its drawbacks so that it helps you make an informed decision for your needs.
Too much of anything is bad
Companies that rely solely on pull tactics frequently miss out on the market penetration trick. Because the pull marketing strategy model focuses on consumers who already know they have a need, companies that rely solely on inbound marketing risk losing market share by excluding those who aren't yet aware of their brand.  
It's tough to create brand recognition only through a pull strategy because the focus is on people already interested in your product or service.
Success cannot be measured accurately
Creating strong demand with a pull strategy might be challenging in a competitive market. Any marketer will tell you that developing content that stimulates interest takes a significant amount of time and work.
To expand on the previous point, pull marketing strategy initiatives might be tough to quantify. While measuring marketing ROI has gone a long way in recent years, there is still some work to be done, particularly when it comes to crediting acquisitions.
No set Target group
One disadvantage of pull marketing is that you may not be catering to the proper target group. To connect with customers, first, understand who they are and what they want. An athlete looking for running shoes, for example, may not be interested in adverts for heels.
Push Vs Pull- who's the final winner?
There is no winner. Any business cannot sustain a marketing strategy that relies on just one. So, an optimal strategy might be to use your push-marketing dollars to convince people who are not currently customers of your type of product. That is, convincing them that owning a product like yours would make their lives better.
While using your pull-marketing spending too, first, lure existing customers to your door and second, to close sales with those interested buyers who do show up.
As marketing professionals, we need to create market demand (awareness) and then help develop the lead pipeline (sales). Initially, push marketing helps generate the need, and a pull marketing strategy offers a way for users to satisfy that need.
Because of this, companies rarely exclusively use either approach at a given time. Instead, they integrate push-pull marketing to benefit from the advantages and limit the drawbacks of each push and pull technique.
Key Takeaways
Pull marketing, often known as inbound marketing, is concerned with building relationships with your brand rather than promoting a particular product. Pull marketing is used by both B2B and B2C firms to generate leads and provide constant value, which results in client loyalty. The idea is to boost demand for your product and build a fan base that actively seeks out your solutions.
Marketing efforts aim to generate interest and establish your authority as an industry thought leader. This may be achieved by producing blogs or whitepapers that bring value while improving search rankings. You might also post media coverage on social media to promote your brand. These are just a few instances of how a pull approach might affect customers.
You may develop more powerful marketing experiences by utilizing the data you collect from your business. You'll continue to collect data on your customers, but the data you collect will be focused on how to provide extraordinary experiences for your future customers.
To summarise the debate between push and pull marketing- As previously said, when all channels function in unison, it produces a single force - one to be reckoned with! The most typical gap between a push and pull approach comes between personal selling and other aspects of the promotional mix, so focus on breaking down barriers and developing sales enablement materials that can support integrated messaging. When sales and marketing are singing from separate hymn books, the message can become cluttered and confusing.
Related Articles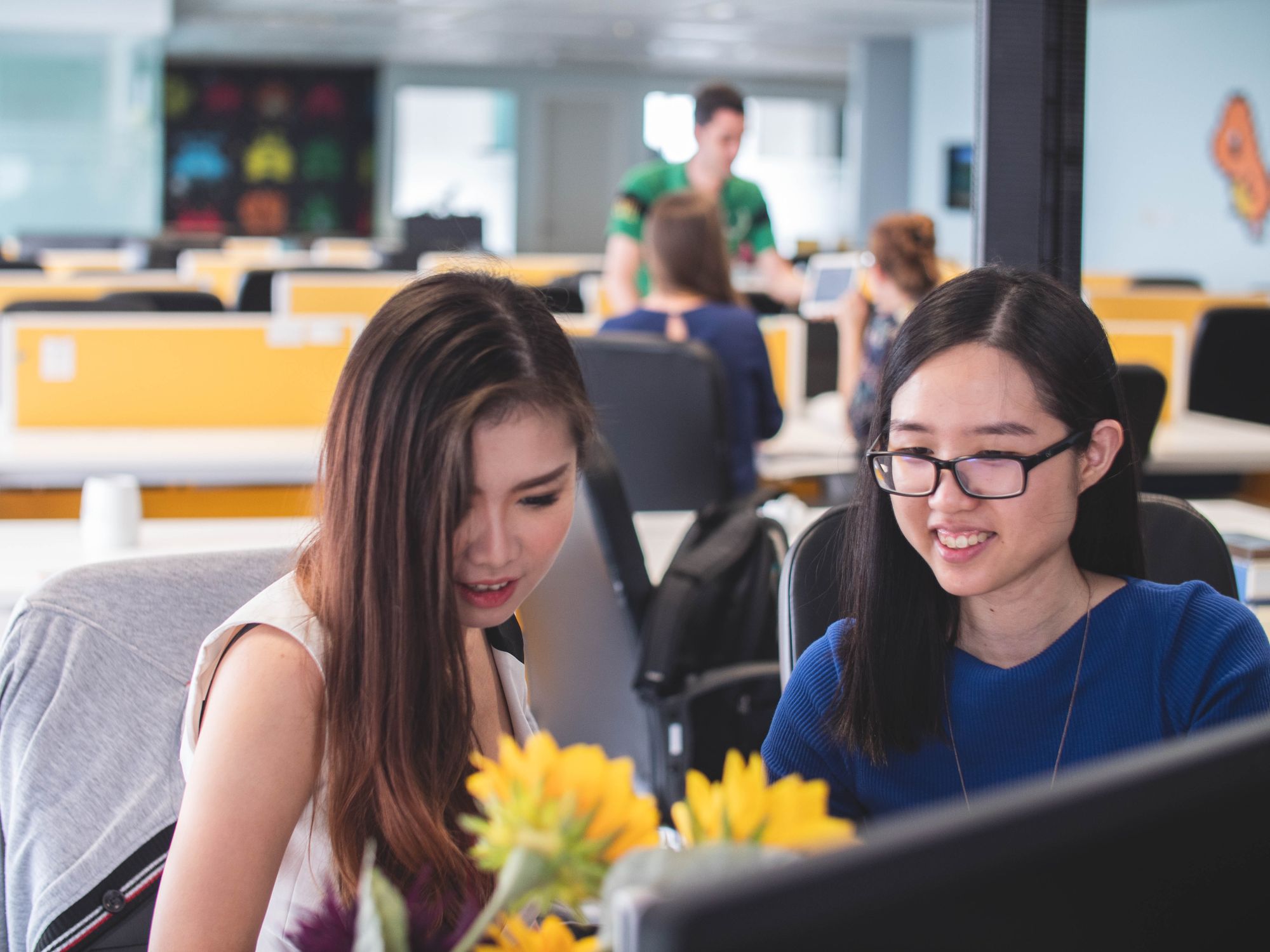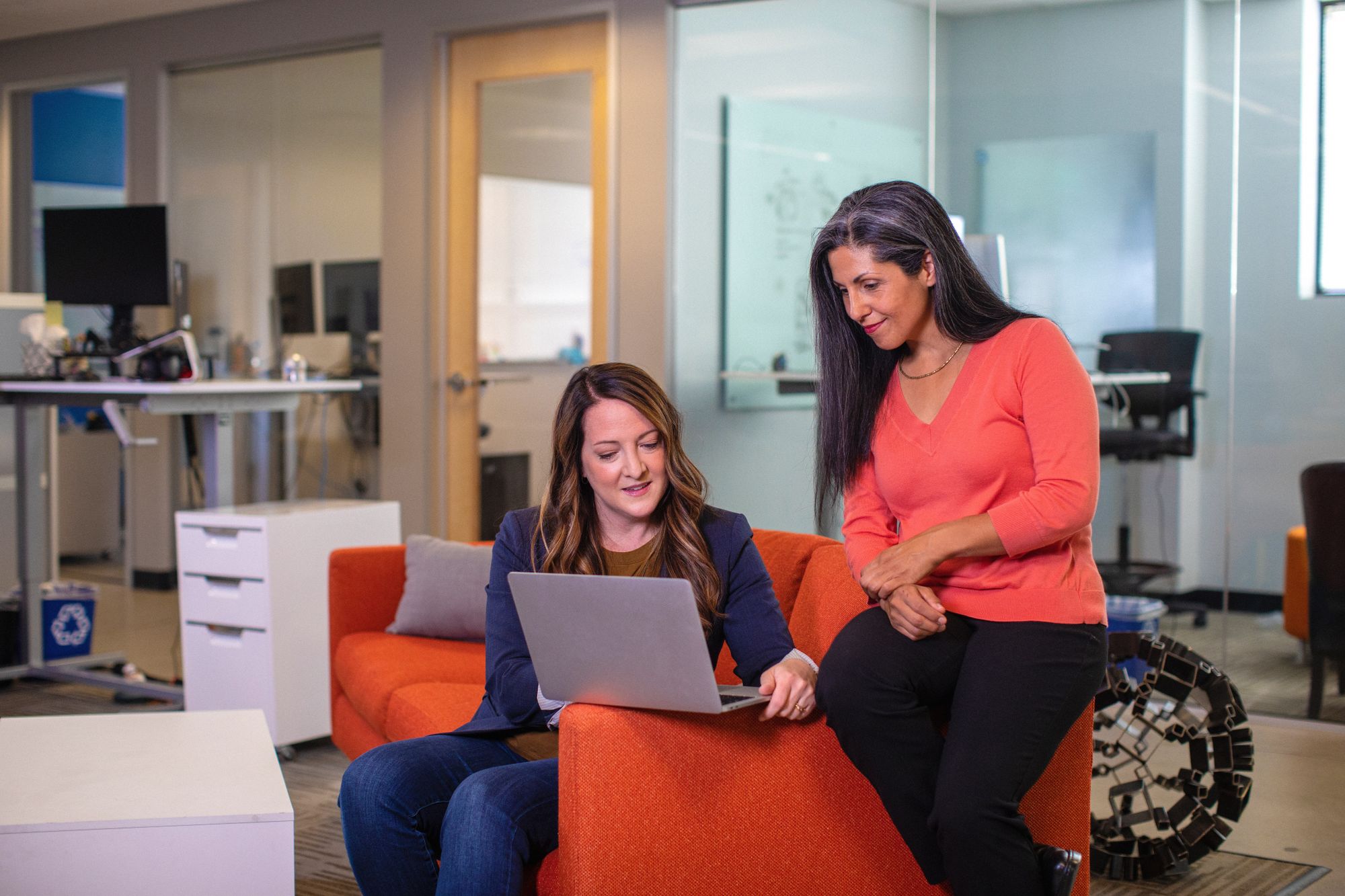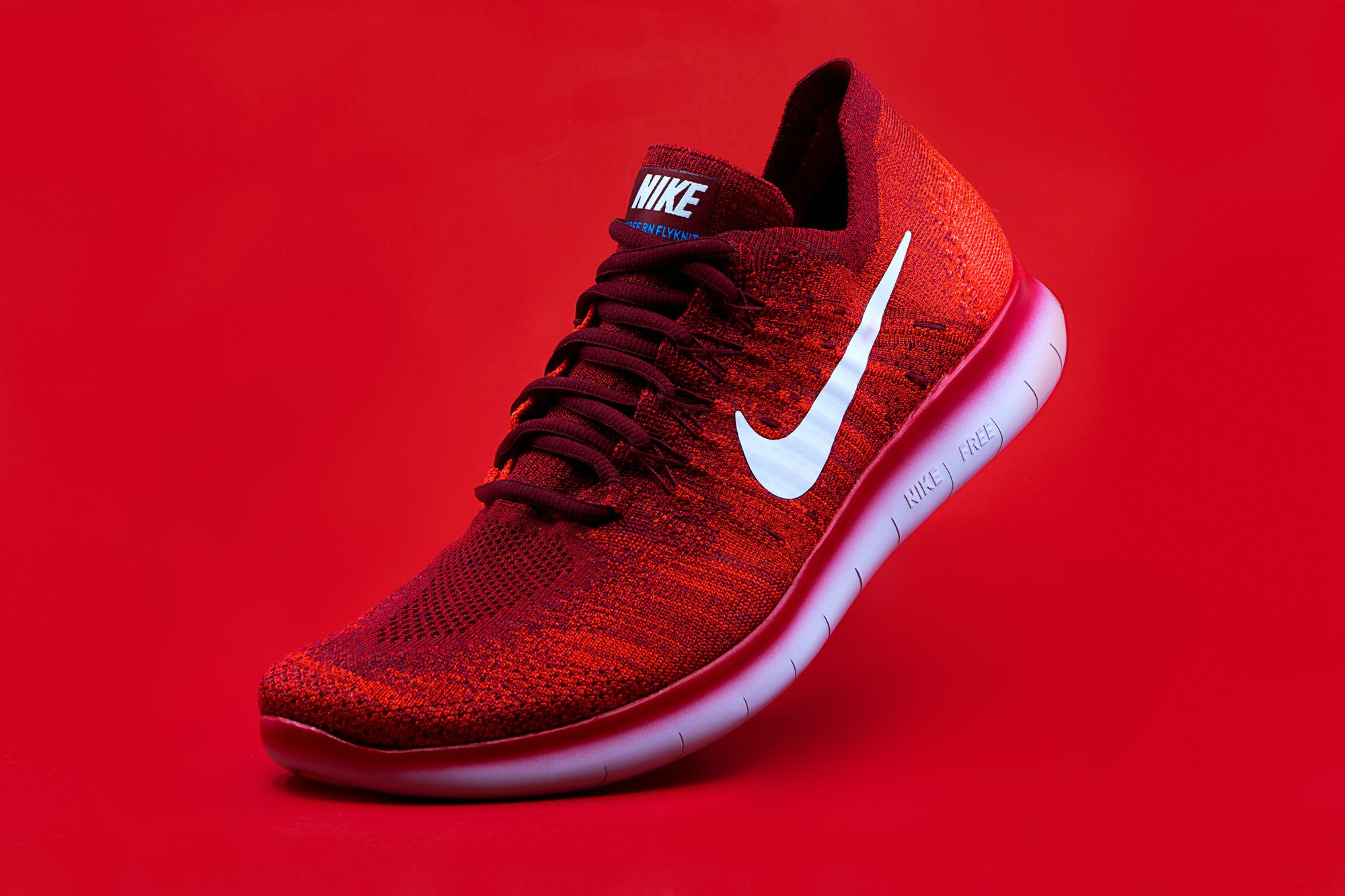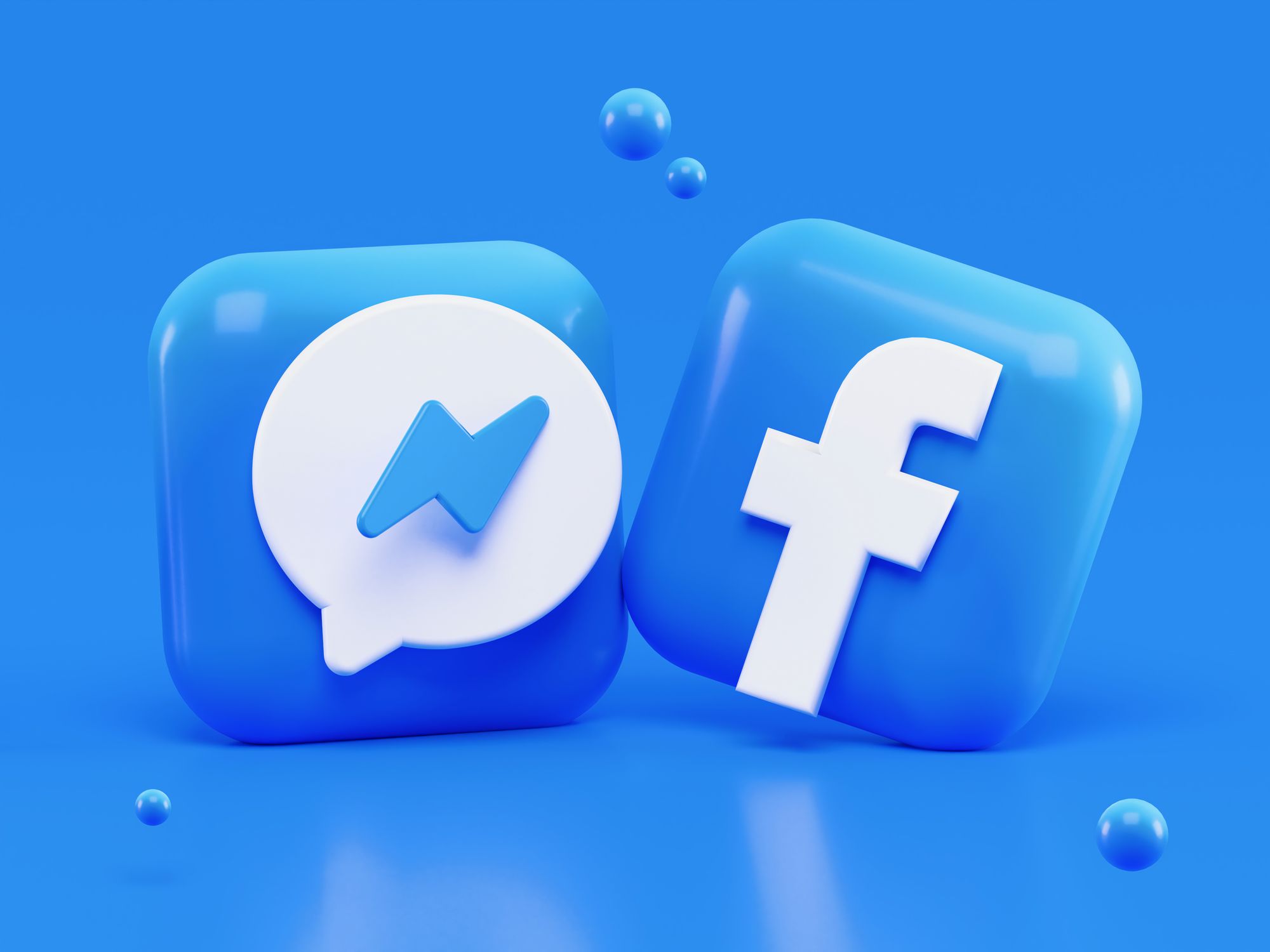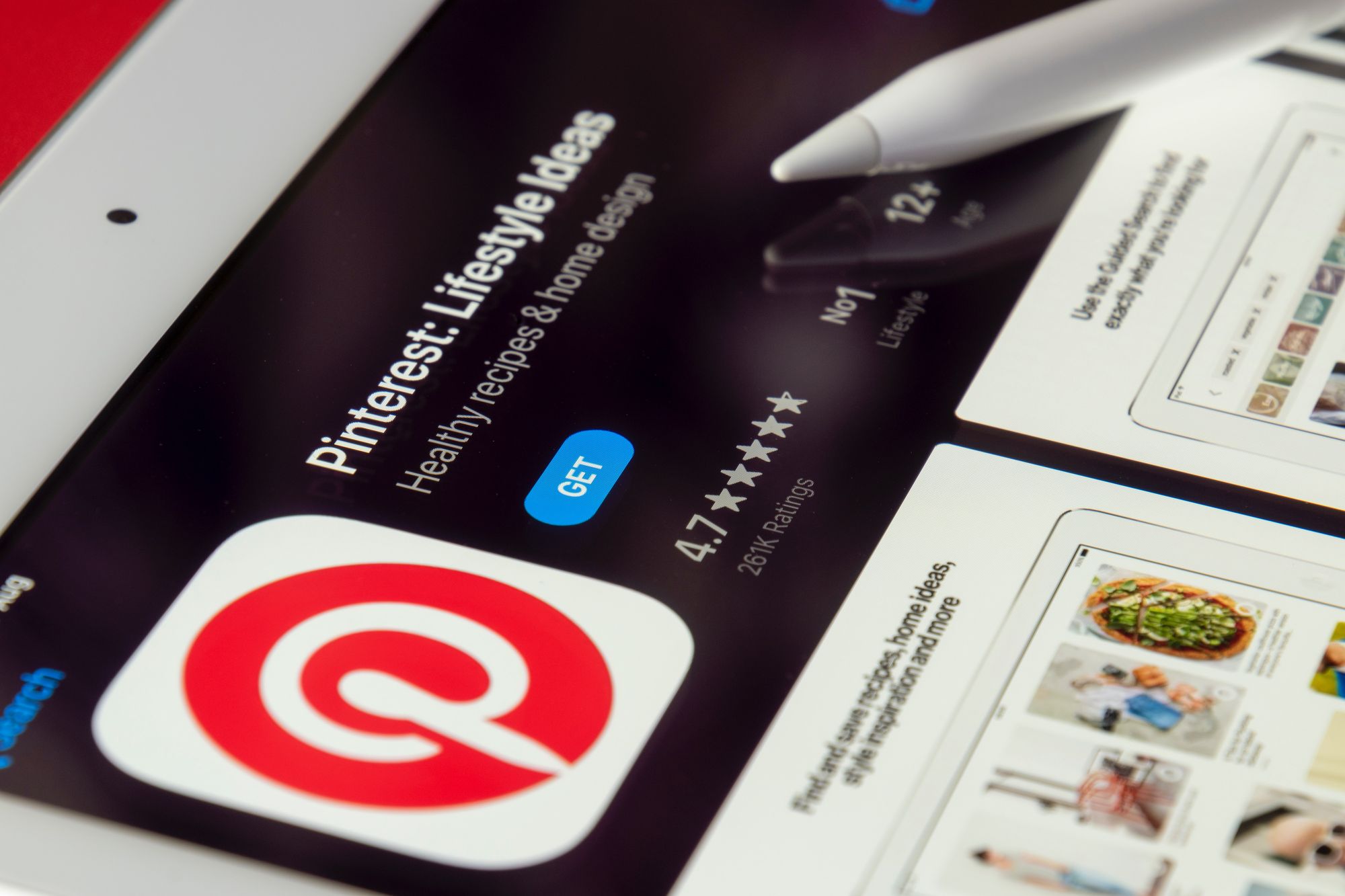 ---
---