In the age of the consumer, the sales industry has reached a tipping point and is continuously changing. The days of forceful sales presentations and traditional sales methods are long gone. Therefore, it is critical for salespeople to stay adaptable and transform their ways to the ever-changing market if they want to stay ahead of the competition.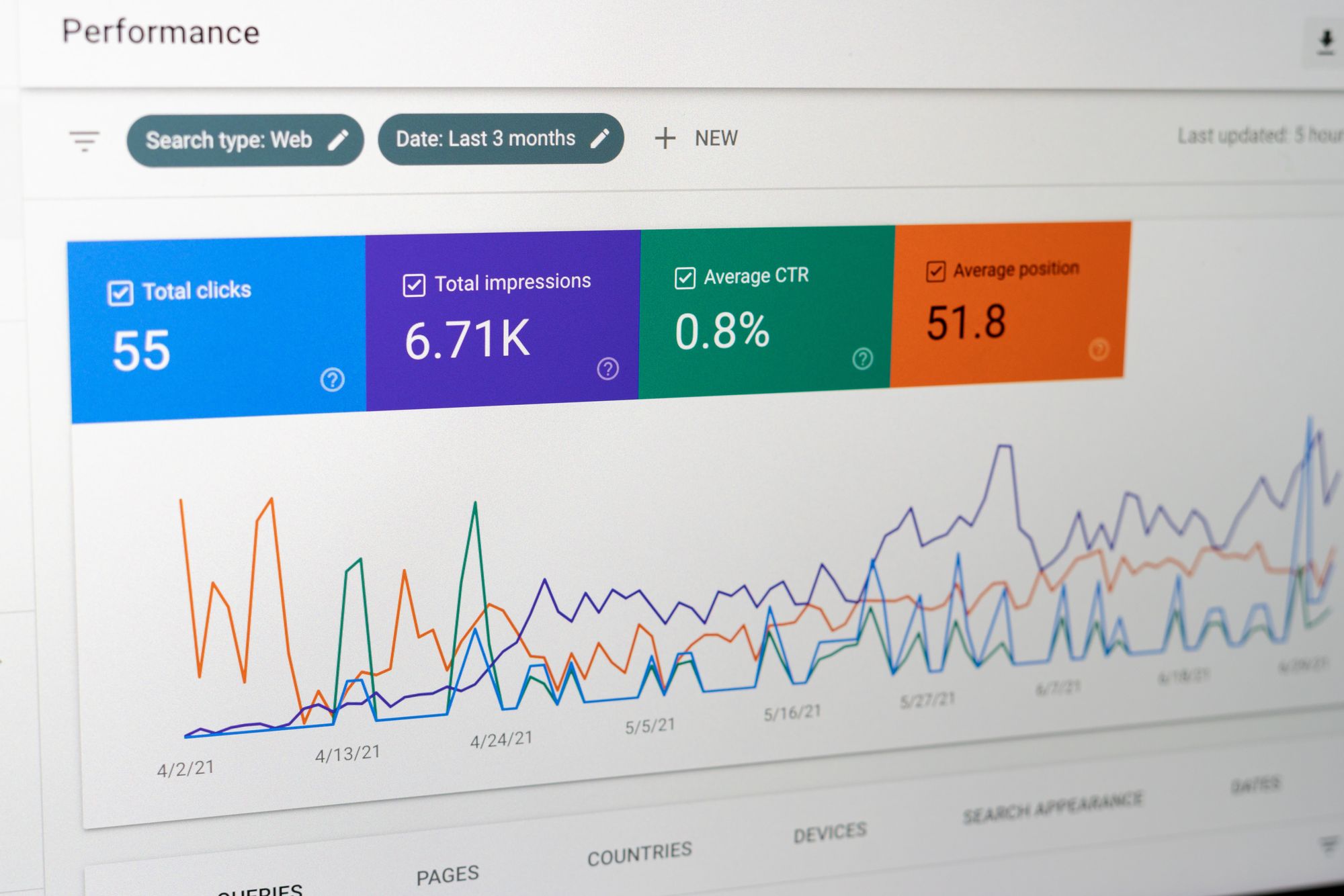 To assist you with the sales ecosystem, we have produced a list of the top 50 sales statistics. It will further guide you to comprehend with valuable insight into the present status of salesfacts and will aid in the development of your sales team's plan  And, what relevant efforts and actions you should take. Let's start.
Sales Statistics [2021]
Editor's Choice Sales Statistics
Check out the following salesfacts that will help you to learn sales aspects:
41 percent of prospectors aren't targeting the correct people
77 percent of sales executives said their digital transformation has speeded up since 2019
The necessity of anticipating customer demands is emphasized by 88 percent of salespeople
When the phrases "discount" or "contract" are mentioned in a sales call, the close rate drops
For 66 percent of sellers, the largest obstacle is a lack of prospecting motivation.
In 2020, 40% of sales professionals failed to meet their revenue targets.
Revenue growth comes from existing customers, according to 70% of sales leaders.
Ecommerce, according to 63 percent of sales leaders, allows their workers to focus on more vital areas of their jobs.
General Sales Statistics
Here we have discussed general sales statistics for your reference. Let's check them:
1. Strategy planning, performance analysis, and strategy coordination will be the most significant changes in sales in 2020.
2020 will be considered as one of the most difficult periods in contemporary history, demonstrating the importance of a strategic salesfacts approach. For 56 percent of sales agents, strategy planning was the most important change, followed by performance analysis and strategy coordination with 55 percent.
2. Since 2019, nearly 80% of sales leaders feel their digital transformation has advanced.
Consumer perceptions of brands and how they operate are influenced by technological advancements. To stay up to consumer expectations, businesses must change and follow the current trends.
According to sales statistics, 77 percent of salespeople admit that the digital influence has increased significantly since 2019.
3. Top-performing salespeople meet or exceed their revenue targets by 125 percent or more.

Sales executives who surpass their peers adapt to change quickly and respond to their clients' needs quickly. As a result of doing things differently, they were able to achieve 125 percent or more of their revenue targets. They said they used technology more regularly, were very active on LinkedIn, used CRM data, spent more time training, and relied on data more frequently.
4. In 2020, the direct selling industry in the United States will be worth $67.5 billion.
One of the most well-known outside sales divisions, door-to-door selling, was named one of the top ten dead or fading profession possibilities in 2011.
Surprisingly, the traditional method such as the door-to-door sales industry has grown since then, with a $7.7 billion increase in value between 2009 and 2017. In 2020, the direct selling industry is expected to be worth $67.5 billion.
5. The average compensation for sales reps in the United States is above $55,000.

In the United States, sales representatives' annual salaries are heavily influenced by their education, experience, and other related abilities. The lowest typical base wage for sales professionals is roughly $40k, with upper-level employment paying over $70k.
6. The number of people employed in inside sales is growing at a pace of 15% every year.
The number of field agents has been declining over the last decade as technology continues to affect sales.
Inside sales data, on the other hand, show a 15% yearly growth rate for new personnel. Inside sales have been shown to be a cost-effective resource, and field agents are now investing a percentage of their selling time online.
7. More than 40% of prospectors aren't targeting the correct people.
One of the most common sales blunders is pursuing the wrong target market. For 41% of prospectors, wasting time with people who will not make a purchase is a serious issue. While a perfect fit for any product category is practically unattainable, performing some preliminary research before pursuing leads can help boost sales.
8. Nearly 90% of salespeople stress the significance of anticipating their clients' demands.
The uncertain economic conditions caused by the worldwide pandemic have also changed the way we think about client demands. In the current context, it appears that being proactive is the highest priority.
According to sales agent statistics, 88 percent of reps use additional data to meet the demands of particular consumers. Keeping track of communication and purchasing history, as well as competitor data, are some of these features.
9. It takes an average of eight interactions to set up a meeting with a prospect.
Experienced sellers understand that securing an initial encounter requires more than one interaction. As your competitors target prospects, you'll need to employ a variety of channels and be persistent.
According to sales data, it takes an average of eight encounters to catch someone's attention and secure a meeting. Email, social media, phone, direct mail, and other channels should all be used in a successful campaign.
10. Customer satisfaction is the most widely used metric for evaluating sales performance.
Customer satisfaction is the most common criterion for judging salespeople's success, according to a study conducted in the United States.
Moreover, Customer retention is 40% for the second option, which demonstrates the need for a user-centric strategy for most salespeople. Meeting quotas is still important in sales, with 37 percent of both teams and individual quotas being reached.
11. It's more crucial to find high-quality leads than it is to increase the overall number of leads.
Most salesmen nowadays follow the guideline of quality over quantity. When asked what their top priority was, 77 percent stated that creating high-quality leads was their top priority. In comparison, only 41% agree that raising the total quantity of leads is a good idea.
According to relevant sales data, the explanation for this is that many leads wind up being a waste of time because they do not convert into customers.
12. Lack of motivation is the top issue for two-thirds of sellers, according to prospecting statistics.
Prospecting motivation is both crucial for attaining revenue targets and one of the most difficult difficulties. It's the first stage in the sales process, and while it may not be as thrilling as closing a contract, every new prospect provides salespeople with a chance.
The primary difficulty, according to two-thirds of companies, is keeping their sellers motivated. When asked about prospecting concerns, 66 percent of sellers claimed they don't devote enough time or effort to it.
13. Social selling technologies are used by 71% of salespeople.
Because social media platforms are used by more than half of the world's population, marketers and salespeople may make good use of them.
According to sales statistics, 90% of top salespeople are already using them. For all salespeople who use social selling tools, the overall number is 71 percent. Certain groups claim much higher overall rates, like millennials, who report a rate of 78 percent.
14. In 2020, 40% of sales professionals failed to meet their revenue targets.
The fact that revenue goals were set before the pandemic makes it easier to understand why so many businesses failed to meet their expectations.
Some industries were hit worse than others, but 40% of businesses failed to fulfill their revenue targets in 2020. 16.5 percent of them said they had significantly underperformed.
15. Sales training has a 353 percent return on investment
Salespeople's jobs are changing as a result of technology advancements, so training is essential. The fundamental motivation for organizations to spend on sales training is to improve sales results.
According to the most recent sales training figures, organizations received $4.53 for every $1 invested. That's an astounding 353 percent return on investment.
Sales Challenging Statistics
16. The largest-selling challenge for 31% of small firms was competing with low-cost providers.
Small businesses find it particularly challenging to make sales since competing with low-cost providers with low-cost manufacturing makes it tough for them to compete on pricing.
Furthermore, this was rated by 31% of businesses as their greatest difficulty, followed by "creating competitive distinction" and "providing value to customer discussions." (Source Richardson)
17. Only 25% of buyers prefer face-to-face meetings.
According to a Kvadrant Consulting report, 75 percent of buyers prefer not to meet with salesmen in person. It becomes more difficult for salespeople to form relationships with potential consumers as a result of this. (Source: Kvadrant Consulting)
18. Only 46% of salespeople say they have enough information regarding buyer intent.
Customer information is crucial for agents. In addition, it enables them to keep updated about consumers' purchasing intentions and make smart, time-saving prospecting selections. Despite the fact that 85 percent of salespeople say data insights help them be more effective, only 46% have access to enough data. (Source: SalesForce)
19. Only about one-quarter of all sales emails are opened.
Despite the fact that email marketing and sales are effective, so many businesses employ this tactic that many customers instinctively disregard sales emails. Only 23.9 percent of sales emails are really opened, according to a Topo blog. (Source: Topo)
20. One out of every five organizations says they don't have enough resources to adequately process sales.
According to a Data Dwell survey, 19% of businesses find it difficult to locate material and tools that can assist them to convert leads into buyers. (Data Dwell)
Pandemic-Associated Sales Statistics
21. In 2020, sales of cosmetics and sun care products declined by double digits.
During the pandemic, several product categories were simply overlooked.
According to reports from 2020, sales of beauty products, cosmetics, and fragrances have decreased by around 25%. Suncare was another category affected by the dearth of trip chances, with sales down by double digits. (Source: JPMorgan)
22. Revenue growth comes from existing customers, according to 70% of sales leaders.
There is a little difference between pre-COVID-19 and now when it comes to leaders' revenue growth predictions.
Currently, 70% of sales leaders believe that existing customers are the key to revenue development, compared to only 30% who believe that acquiring new customers has a greater impact on revenue. Since COVID-19, there have been 4% more people who prioritize current consumers.  (Source: Gartner)
23. In the United States, sales from delivery and pickup increased fivefold year over year in 2020.
Another effect of social isolation and lockdowns has been an increase in the number of deliveries. Contactless payments and deliveries had become the norm.
According to figures from August 2019, the amount was $1.2 billion, which quickly increased to $4 billion in March 2020.
According to sales figures from June 2020, the amount spent on grocery pickup and delivery in the United States reached an all-time high of $7.2 billion.
Since then, there has been a slight decrease, and the year-over-year comparison with August 2020 indicates $5.7. In November 2020, the figure was $5.9 billion. This appears to be a pattern that will continue. (Source: Statista)
24. Global retail sales are expected to reach $23.36 trillion in 2020.
As every industry was affected, sales and distribution of goods and services were a little interrupted at the start of the pandemic. However, eCommerce has grown significantly since then, and many businesses have transferred their sales to this channel.
The overall retail market for 2020 was 23.36 trillion dollars, with physical retail accounting for $18.5 trillion. (Source: Statista)
25. In 2020, the garment and accessories sector will have declined by 28.5 percent.
Clothing and accessory stores in the United States saw a 28.5 percent drop in sales in 2019 compared to the previous year, according to industry sales statistics.
Moreover, other industries that have been hit hard by the epidemic include food and beverage establishments, which have seen a 19.4 percent drop in income, and petrol stations, which have had a 16.4 percent drop in revenue year over year. (Source: US Census Bureau)
26. 57 percent of sales leaders were only somewhat or completely unprepared for virtual sales situations.
Lockdowns and social distancing tactics had a significant impact on in-store spending when the pandemic reached the world. Consumer loyalty was mostly based on delivering the same degree of value in terms of customer expectations.
According to business salesfacts data, 43% of sales leaders claim to be adequately equipped for virtual sales and engagements. More than half of those surveyed (57%) were either partially or completely unprepared. (Source: Gartner)
27. Over 70% of marketers consider acquiring new consumers to be the most important aspect of their social strategy.
Following the pandemic's initial impact, a survey of over 11,000 marketers indicates the top priorities for enhancing their ROI through social media marketing.
According to salesfacts data for 2021, more than 70% of companies will use social media to recruit new clients. That's a 58 percent rise from the previous year. (Source: Marketing Week)
Digital Transformation Sales Statistics
28. A 30% increase in digital commerce revenue can be achieved by increasing voice and visual search.
It's extremely crucial to stay on top of current internet business trends. Understanding how your visitors browse and providing them with a positive user experience can greatly increase your revenue.
According to sales figures, updating your website to include visual and voice search increases income by 30%. (Source: Social Media Today)
29. E-commerce, according to more than 60% of sales leaders, allows their workers to focus on more vital areas of their jobs.
Salespeople's jobs are becoming more sophisticated, as their primary function is no longer only taking orders. For 63 percent of sales leaders, industry digital transitions represent a competitive advantage.
Furthermore, the function is becoming increasingly strategic as eCommerce platforms process orders. Salespeople now have more time to educate themselves about their products and clients. (Source: SalesForce)
30. Since 2019, video conferencing has become the most valuable sales tool.
Adoption of applicable tools is an important aspect of establishing a successful sales plan. Video conferencing solutions are thought to have gained the most in value since 2019, especially since the pandemic began, according to sales statistics.
Moreover, Artificial intelligence (AI), smartphone apps, CRM systems, and sales prospecting tools have all become essential sales tools. (Source: State of Sales Report)
31. In 2020, Amazon's net profit increased by an incredible 84 percent.
Amazon's strong financial performance resulted in a net profit of $386 billion in 2020.
According to online sales figures, the increased use of digital platforms in pandemic-affected businesses resulted in an 84 percent increase in total net profit for the company. That's an increase of more than $100 billion from the previous year. (Source: Forbes)
32. Within two years, most B2B companies expect digital sales to account for more than half of their revenue.
It was either remote sales or no sales by the year 2020. Even firms that were previously hesitant to adopt digital trends have surrendered, and many benefits have emerged.
According to B2B sales statistics, 38% of organizations claim to have handled remote sales particularly well. According to the study, most brands expect their digital sales to exceed 50% in less than two years. (Source: SalesForce)
33. Overall revenue growth for the world's leading eCommerce enterprises is expected to be 50% higher in 2021 than in 2019.
Amazon, eBay, and Alibaba are three of the world's most well-known eCommerce companies. The total vertical growth of eCommerce is expected to be 29 percent worldwide in 2020, while in-store purchases in many industries are expected to drop.
In the period 2019-2021, online travel businesses like Booking.com, Expedia, and Lastminute.com would witness a 14 percent reduction in revenue. (Source: Statista)
34. Until 2024, the global CRM software market is predicted to grow at a CAGR of 12.1%.
The association between sales performance and CRM adoption rates demonstrates the relevance of customer relationship management software. Companies with adoption rates of 75% or less have reduced sales and client retention.
However, it's no surprise, then, that the forecasted compound annual rate for the years 2019-2024 is 12.1 percent. The global market is estimated to reach $85.8 billion by then. (Source: IPS News)
35. One of the top prospecting software options for remote sales management is LinkedIn Sales Navigator.
LinkedIn is a well-known site for generating leads, particularly for B2B businesses. When compared to Facebook and Instagram, LinkedIn generates 266 percent more leads.
Moreover, it's no surprise that Sales Navigator was named one of the top ten software solutions for 2020. Cloudera, CrunchBase, Owler, and Calendly are some of the others. (Source: Medium )
36. The marketing automation software market is expected to develop at a 19.2 percent compound annual growth rate (CAGR).
The market was estimated to be worth $6.89 billion in 2020. According to sales productivity figures, the total will be over $18 billion in 2025, with a CAGR of 19.2 percent.
Furthermore, marketing automation technologies, such as chatbots and automated newsletters, are rapidly being used by B2B and B2C firms to improve customer experience, lead generation, and sales metrics. (Source: Statista)
37. In 2021, social commerce sales for retail in the United States are predicted to increase by more than a third.
According to customer expectations and time spent on social media, social commerce in the United States will account for 4.3 percent of the total in 2021.
Although Instagram and Pinterest continue to be the most popular sites for retail commerce, Facebook, Snapchat, and TikTok are all extending their offerings. Therefore, total revenue is expected to increase by 34.8 percent to $36.09 billion in 2021, compared to 2020. (Source: eMarketer)
38. In 2020, the conversion rate for email marketing was 15.11 percent.
When compared to the high in 2018, email marketing conversion rates have dropped by more than 3%. At that time, an all-time high conversion rate of 18.49 percent was achieved with email marketing. The decrease occurred on a year-over-year basis, as the rate in 2019 was 15.91 percent. (Source: Barilliance)
39. The return on investment for email marketing can be as high as 4,400 %.
Email is an extremely effective revenue-generating tool, with an average open rate of 21.33 percent across all industries. Using it is one of the most effective strategies to boost your sales and return on investment.
According to salesfacts data, email marketing automation can increase ROI by up to 4,400%. (Source: Medium)
40. In 2022, retail eCommerce is expected to reach $6.54 billion.
Online shopping is gradually becoming one of the most popular pastimes, particularly among millennials and Generation Z. Instagram, for example, has recognized the trend and included fast purchasing buttons, allowing users to make direct purchases without leaving the app.
According to statistics, eCommerce sales totaled $4 trillion in 2020 and are predicted to reach $6.54 trillion the following year. (Source: Statista)
eCommerce Sales Statistics
41. This year, the global number of digital buyers is expected to exceed 2.14 billion.
Given the world's population of 7.6 billion people, this indicates that between a third and a quarter of the world's population now shops online. This figure emphasizes the massive scale of eCommerce in 2021 once more. Moreover, there are lots of internet buyers out there who will buy what you're selling if you know how to find them. (Source: Statista )
42. This year, global eCommerce sales are expected to hit $4.9 trillion.
That figure is difficult to comprehend. Moreover, Cross-border sales of $4.9 trillion is a staggering statistic, especially since it was just a quarter of that size ($1.3 trillion) just seven years ago in 2014.
Of course, this is excellent news for sales. The scale of the global eCommerce market, as well as the rate at which it is growing, implies that online retailers have nearly limitless options. (Source: Shopify Plus)
43. Checkout rates for PayPal transactions are 70% higher
PayPal is a well-known brand name with a high level of consumer trust around the world. Smaller, lesser-known businesses can 'borrow' this trust by offering PayPal as a payment option on their website.
However, customers won't have to worry about submitting their credit card information on a website they don't recognize. Instead, they can use the PayPal terminal to make a safe payment.
To summarise, if you want to increase sales, put a PayPal payment option on your checkout page. (Source: PayPal)
Customer Behavior Statistics
44. 86 percent of first-time contactless payment users said they will continue to use the technology in the future.
Many users have found features of internet purchases to be strange and even frightening. Last year, however, the human touch raised even greater concerns, thus many people opted for cashless and contactless payment alternatives.
Sales statistics show that a whopping 86 percent of first-time consumers are likely to stay due to a more hygienic experience never more relevant than in the previous year. (Source: Forbes)
45. When emails are tailored, conversion rates rise by 10%.
Personalized marketing aids in the successful targeting of certain users as well as the development of stronger relationships with leads and consumers. Receiving a personalized email, according to 31% of customers, is an incentive for them to make a purchase.
By showing the human side of your brand, you can raise conversion rates by 10%. If you use a personalization strategy, your click-through rates will increase by 14%. (Source: Medium)
46. Around 90% of gift recipients are more inclined to return to an online store in the future.
Everyone likes receiving gifts, and incorporating them into a sales approach may be extremely effective. Moreover, if they receive a gift, up to 90% of customers say they are more likely to shop from the same online store again.
As a result, customer loyalty improves as a result of the plan, which could lead to more sales in the future. (Source: Shoptimized)
47. Consumers pay 20% to 40% more money with companies with whom they have interacted on social media.
The aggregate amount of sales and the sales figures do not lie. Consumers are more enthusiastic about firms they can communicate with on social media and are willing to spend 20% to 40% more money if they do so. In addition, 49% of clients aged 18 to 29 say they made purchases after viewing social media marketing. (Optimoster)
Remote Sales Statistics  
48. PayScale analyzed tens of thousands of wages and discovered that remote workers make 8.3% more than non-remote workers with the same job and qualifications, and 7.5 percent more in general—all without taking years of experience, job title, or location into account.
49. Since employees began working from home during the pandemic, 94 percent of questioned employers report that firm productivity has remained constant (67 percent) or increased (27 percent).
50. According to Upwork, 41.8 percent of the workforce in the United States continues to work from home. While 26.7 percent of Americans will continue to work from home through 2021, 36.2 million Americans (22 percent of the workforce) will be working remotely by 2025.
Related Articles
\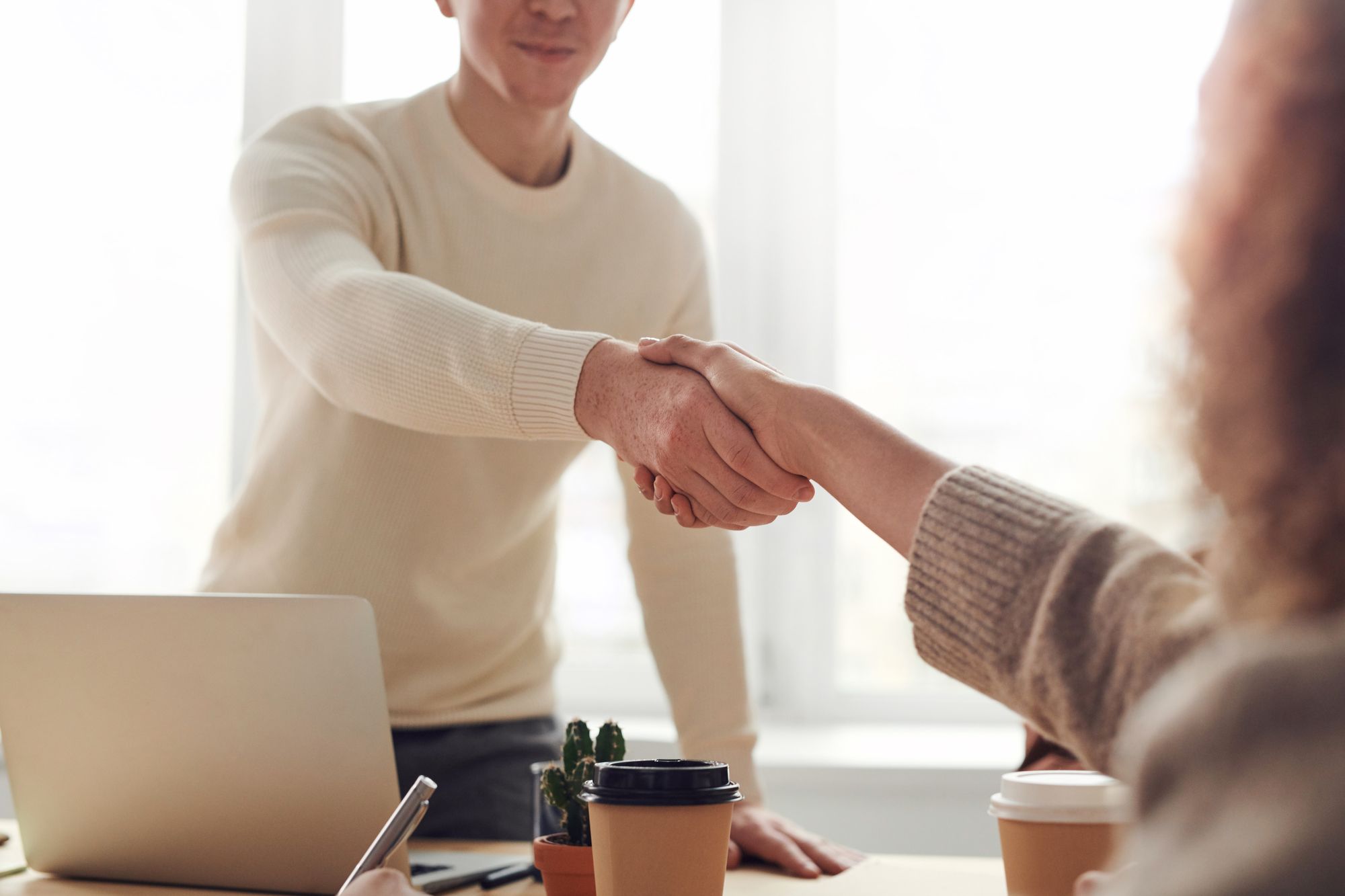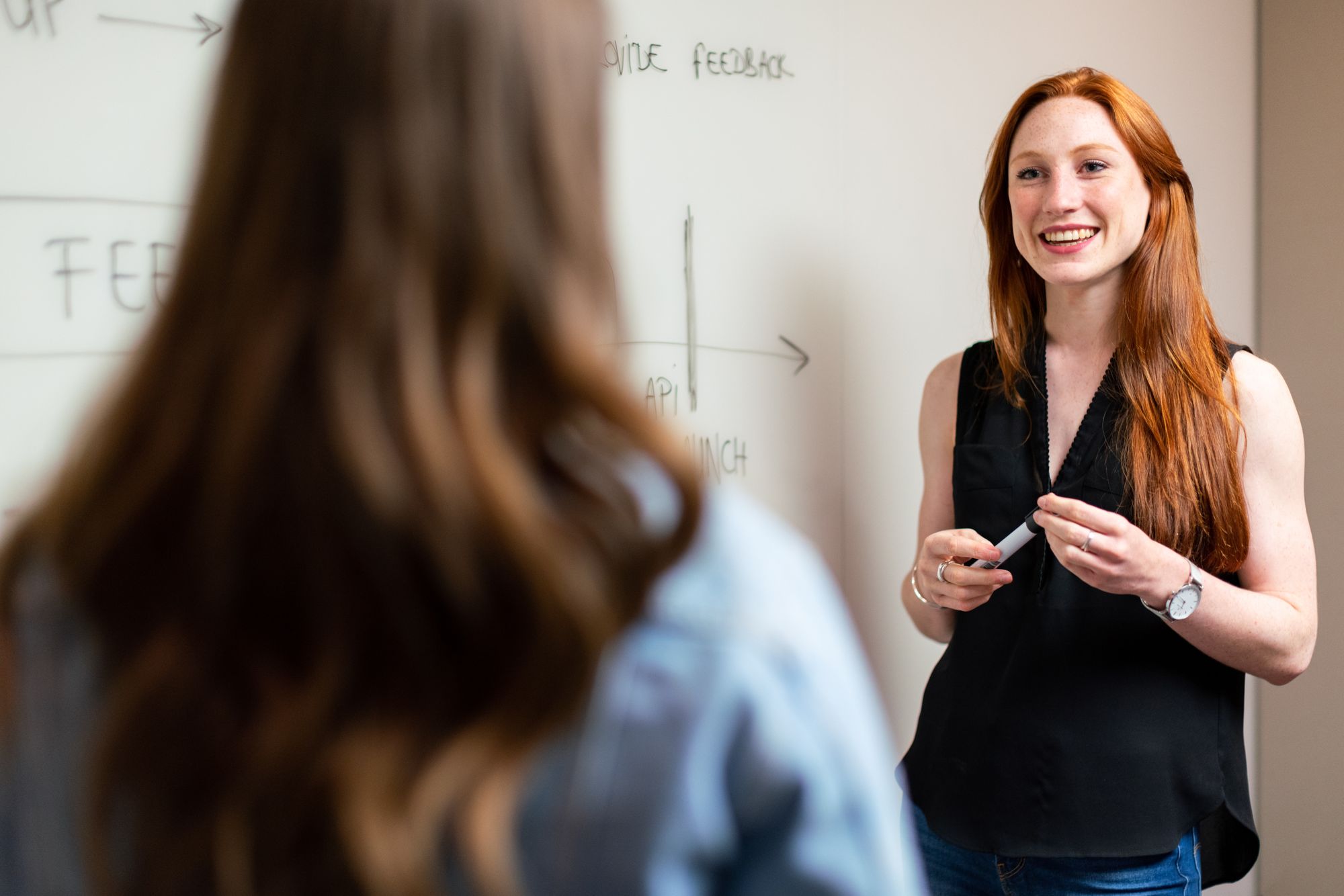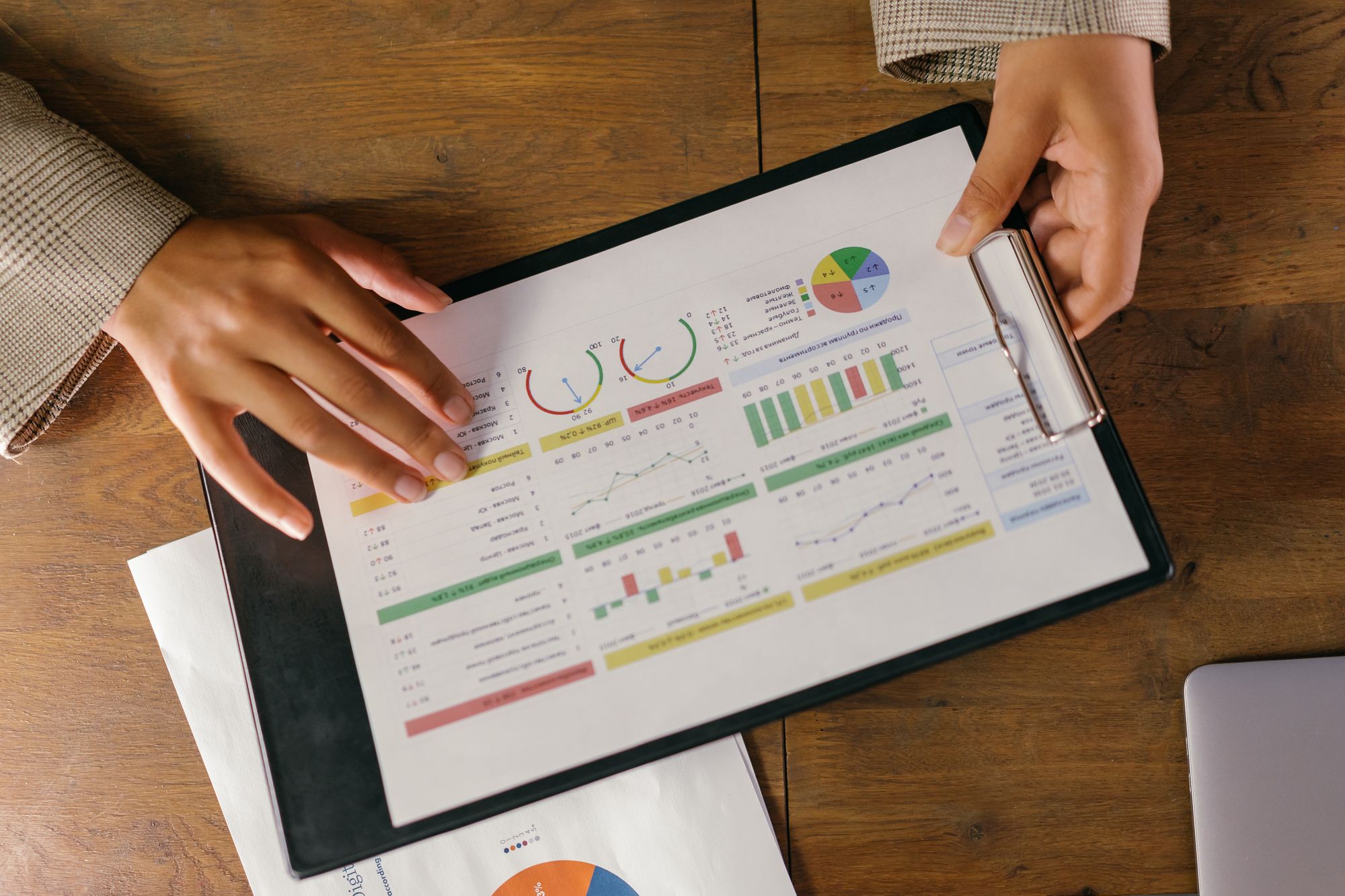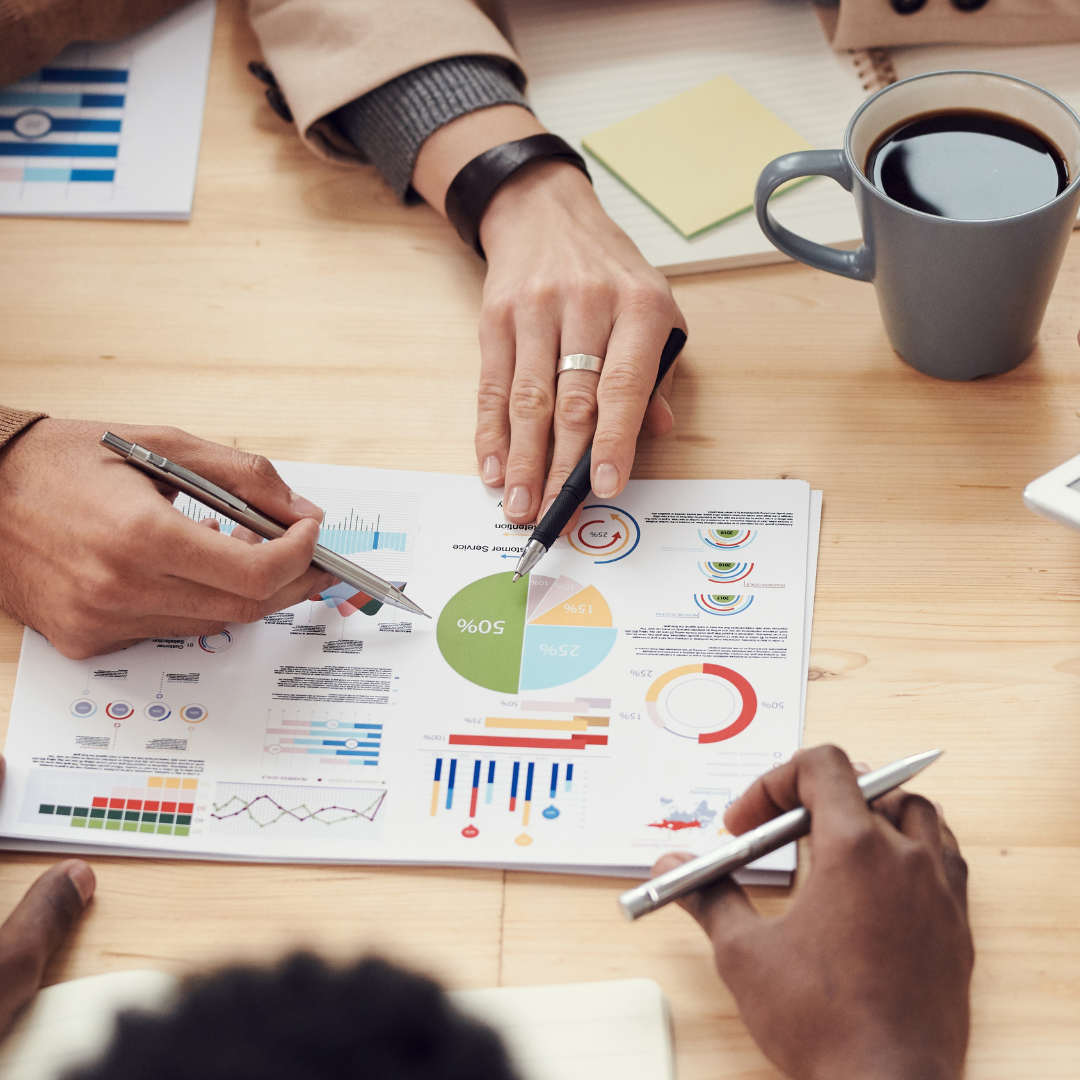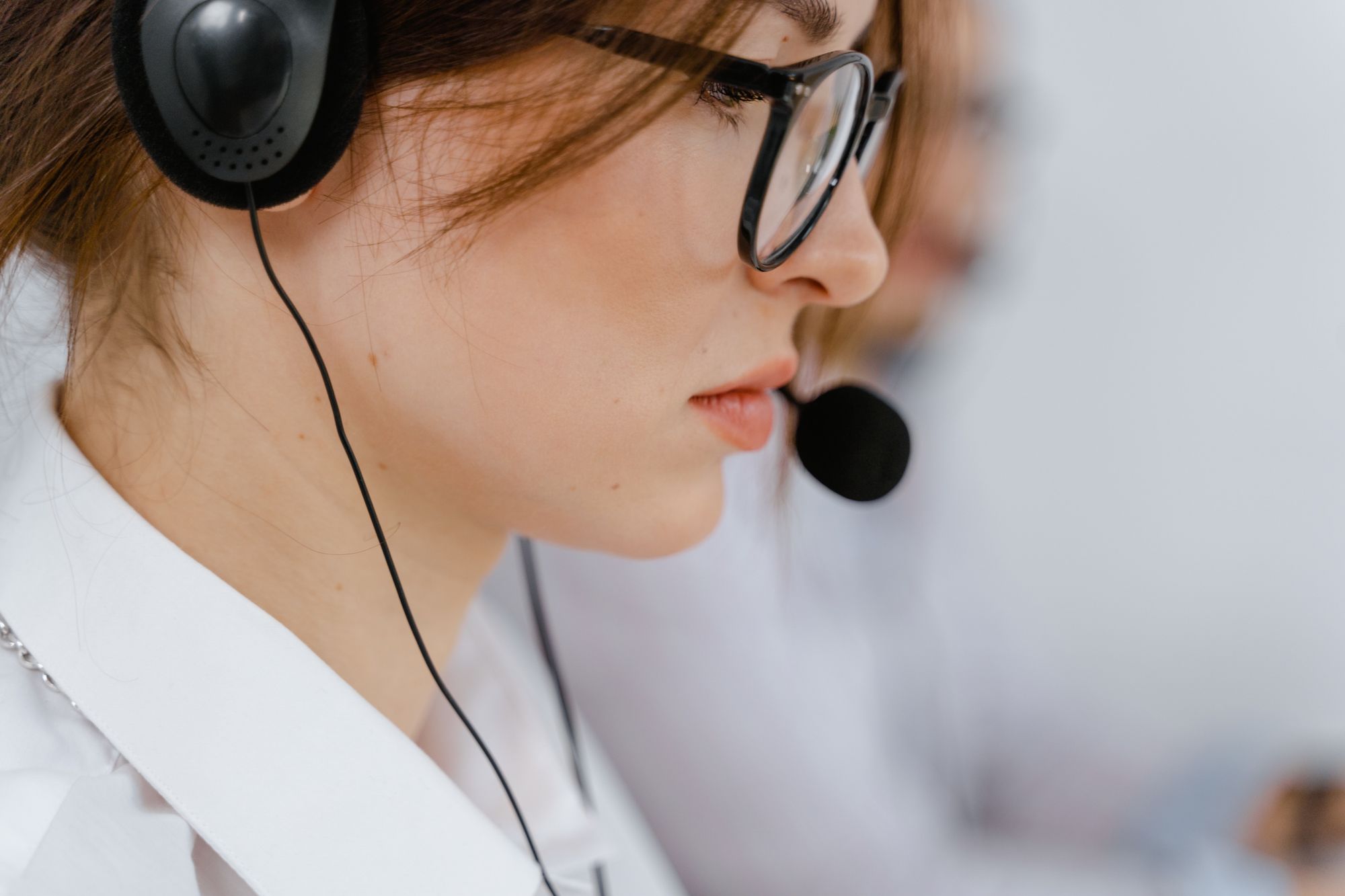 ---
---