Sales, as rightly said, depends on the attitude of the salesman more than that of the prospect. Developing this attitude and confidence requires you to hone and empower the skills of your sales team. They need direction, guidance, and knowledge to hit the bull's eye and bring about great conversions and increase sales. Simply put, they need a sales methodology.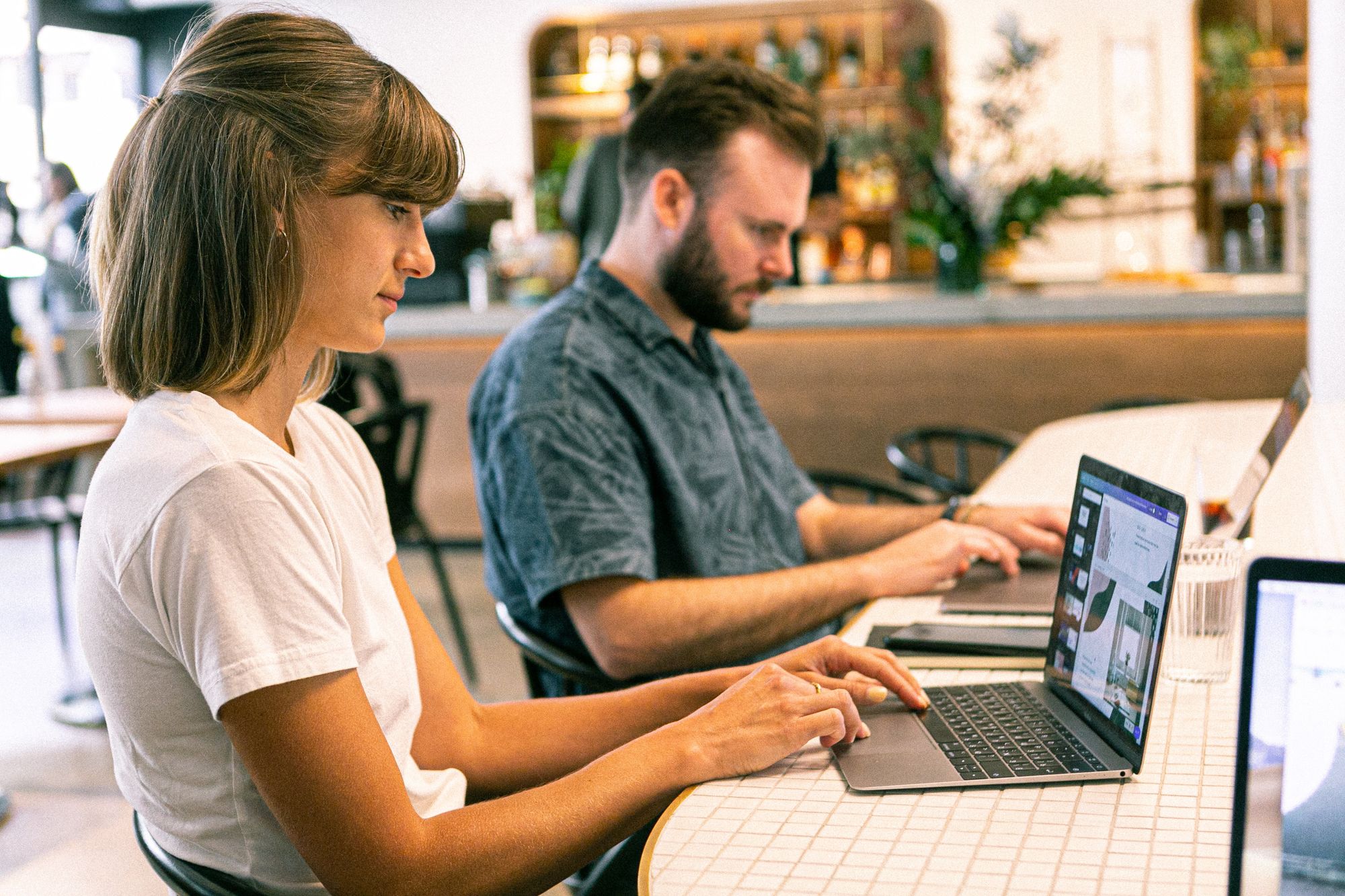 This article attempts at hitting all the notes that put together a rendition of an impressive sales methodology.
Here is what we shall come across in this post:
What is a Sales Methodology?
You can think of sales methodology as a set of rules that determine how you sell your products and services. There's a lot that it determines based on customer behavior. Defining the kind of things you should say to prospects and how you should approach them is important. It defines a structure to successfully close deals.
Over time, you shall be able to gauge if a particular rule is working for you. If it doesn't, it would be best to drop it; but if it does, then you can introduce the same approach to all your reps and everyone on the team can follow the same methodology. Methodologies aren't right or wrong, and you need to work out the one that suits your business the best.
You will need to experiment and try out a few combinations, and see if they work well.
Need for Sales Methodology
While there are businesses that may work without having a proper sales methodology in place, the efficacy of a sales methodology cannot be undermined as it provides empowerment to scale the enterprise sales exponentially. Drafting a well-designed sales tactic ascertains that all the sales processes are streamlined and meet the desired conclusion.
Here are some primary and robust reasons why we need sales methodology:
Sales methodology ensures uniformity across the entire sales team
Assessment and management of sales challenges and opportunities
Offers processes that are scalable
Help improve performance
Adapting to changing business environments with proven strategies
A common ground for discussing the steps required at each stage of the sales process
and identifying best practices to maximize success
Top 8 Sales Methodologies and their Relevance through the Sales Process
There are a variety of sales tactics, and we've compiled a list of the greatest ones in this section. Let's look at the 8 widely-used sales methodologies here:
SPIN Selling
Based on the research work done by Rackham on 35,000 sales calls, the SPIN selling method was developed in 1988. Reps use SPIN selling to identify the best ways to serve their clients.
SPIN stands for Sales Prospect Information Needs. Besides, it also outlines four main types of questions sales representatives should ask prospective clients, Here are the details:
Situation: They provide an overview of the sale and assist the sales rep's strategy for the remainder of the sale. These are questions that guide the reps in understanding the current situation of the business.
Problem: These are problem questions that the reps can use to recognize the potential opportunities. You can use these questions to uncover your prospect's key pains; this will further help you highlight the value of your product or address their concerns precisely.
Implication: This is about understanding the repercussions if the problems are not resolved. By customizing their sales pitch, reps help prospects realize the ramifications of failing to solve the problem .
Need-Payoff: This type of question allows your prospects to discover and explain your product's benefits on their own. If you ask specific questions, you will be able to determine a buyer's interest, based on which you can inform them about the benefits and importance of your solution.
Application Areas
SPIN can find the best application when the client is unaware of their problems or pain points. Asking pin-pointed and specific questions will not only help identify the pain points but also help them realize the value of the solution offered.
MEDDIC
In MEDDIC, customer qualification is at the center of the business-to-business sales process. MEDDIC sales framework aims to maximize closing rates by improving customer qualification.
MEDDIC stands for:
Metrics: How does the solution impact the business?
Economic buyers: Who is responsible for the decision?
Decision criteria: Criteria by which vendors are judged.
Decision process: What does the company do to make decisions?
Identify pain: Which issues are most disturbing? What are the costs of ignoring it?
Champion: Who has the power to influence decision-making?
The approach taken to close the deals is all that matters and MEDDIC helps you figure out who you should be selling to by understanding your prospects.
Application Areas
MEDDIC is applied in the complex B2B scenarios where you need the right people and reps to bring the deal to a desired outcome.
Challenger Sales
The Challenger Sales methodology is a method where the sales rep provides insights about the product to the customer and also offers the subsequent custom-made solution. After having educated the client adequately, the rep takes it forward from there by moving the conversation in the preferred direction.
When it comes to educating the customers/clients, there is little left for the salesperson to do as most clients are already well-aware of the product or the service. Therefore, sales reps must be prepared to inform prospects of the products and solutions available. Challenger Sales builds trust and differentiates the company from its competitors.
In order to provide more insight to the client, Challenger reps study the client's industry and pain points in a thorough manner. Doing so empowers them to take control as advisors or trusted entities and offer better service.
Application Areas
Especially useful when Sales reps need to take control of the discussion by pointing out their unique selling points in a complex B2B sales environment
Sandler Selling System
developed by David Sandler, The Sandler sales methodology finds a lot of application in todays' date as well. Since the time it was introduced in 1967, the popularity of the method hasn't diminished and works efficiently in the modern day sales framework. Relationship building and customer qualification are at the core of the Sandler Selling System. Instead of  attempting to sell vigorously, reps ought to be seen as trusted advisors.
Sandler's model consists of the following steps:
Establish a relationship.
Determine the potential.
Closing.
The reps listen closely and ask questions in order to learn more about the prospect's pain points, the decision-makers, and the budget. Having this information will help the sales representative identify the quality of the opportunity; after which they can put forth a solution that benefits all.
Application Areas
This sales strategy excels at establishing strong customer relationships. There is no downside to using this methodology, since it works well in a wide range of sales environments.
Understand Sales Better with Deskera
Try For Free Now
SNAP Selling
SNAP selling was invented by Jill Konrath and described in her best-selling book SNAP Selling: Speed Up Sales and Win More Business. SNAP selling addresses the issue of the overload of information and insufficient time to make decisions. Salespeople have to get right to the root of the problem in today's frantic and high-pressure selling scenarios.
SNAP does this by following four principles:
S: Keep it simple. Facilitate decision-making by reducing complexity and effort for prospects.
N: Being iNvaluable. To distinguish your solution from other competitors, demonstrate the benefits you provide.
A: Always align. Stay relevant to the prospect by connecting your solutions and conversation with their requirements.
P: Raise priorities. Show the prospect that your solution is a priority.
SNAP selling is an all-in-one approach that assists the reps grasp the customer's standpoint and goals. As a result, this amplifies the chances of selling by addressing the client's requirements.
Application Areas
This finds application when the prospects have a busy schedule and you need to connect with them to facilitate an easy buying process.
Conceptual Selling
Conceptual Selling is also known as the Miller Heiman sales methodology and is contrary to conventional sales wisdom. Sales people use Conceptual Selling instead of giving pitches to build relationships with prospects.
Conceptual Selling demonstrates a commitment to relationships and enables you to build long-lasting client relationships. Prospects are encouraged to buy the idea of a solution and not a specific product. So, here the sales people need to know the customer's perspective and provide an ideal solution based on it.
Conceptual Selling helps reps create better solutions for clients by learning about the clients' experiences and getting their approval.
Application Areas
Best used when: This is best applied when dealing with situations which involve a lot of parties involved.
Inbound Selling
Often, buyers do their own research before even speaking to a salesperson as the relevant information is easily accessible everywhere. The inbound selling methodology evolved out of this transformation in prospecting-sales practices.
Inbound sales aims at attracting the prospects and bringing them to you. The entire focus of the Inbound salespeople is on getting a better understanding of the client's pain points and their previous experience. They also strive to act as a trusted advisor for the client after acquainting them with the solution. Having a good knowledge about the entire scenario helps the reps provide a custom-made solution for the client.
Inbound makes it possible for the clients already impressed with your solution to come to you; which ultimately proves cost-effective and less tedious.
Application Areas
In order for your organization to succeed with an inbound sales process, make sure teams are aligned across departments.
N.E.A.T
N.E.A.T. process offers more scalability and versatility as compared to some of the other methodologies like BANT.
The acronym for NEAT is:
Needs: What do prospects need to succeed?
Economic impact: How does that impact the economy?
Access to authority: Which decision-makers can help you meet your goals?
Timeline: How long will it take to make a decision?
Open-ended questions do not have to follow a certain order. Instead the Reps can use this method for naturally developing and managing the conversation to ask all the appropriate questions to gain more knowledge.
Application Areas
The N.E.A.T. method offers much more agility than its contemporaries like ANUM and BANT methods. Furthermore, it finds use in both simple and complicated sales procedures.
Choosing the Right Methodology for your Business
It is essential for the sales methodology to be chalked out in a way that it brings all the three elements of sales on one page: the product, the customer, and market. If it is not aligned then it would be difficult for the sales rep to get the message across to the customer.
For better clarity, assume that you invest 6 months of consulting sales for a product that earns revenue from sales of $10,000 each year; which is certainly a wise decision to make.
On the other hand, for a product that makes a revenue of $20 per month would definitely not be worth making an equivalent effort. This is representative of the various sales methods that apply to different scenarios.
Similarly, if you wish to make a bigger deal, you will have to invest more on your sales effort and practices.
While there is a myriad of sales methodologies, B2B sales really follows just five principles:
Provocative selling: The skill of predicting that a client will face a problem before this client is aware of it. This technique prompts action from senior clients. This usually takes 3 to 9 months and finds application in areas which require innovative solutions.

Transactional selling: Offering the customer the solution they choose themselves. Such customers are ready to buy immediately.

Consultative selling: Here, the customer does not completely grasp what the issue is. The sales representative must make an effort to understand and recognize the best solution. It usually takes 6 to 18 months for the business to sell.

Solution selling: In this case, the customers are already aware of their problem. they look up to the sales teams to address their concerns with the said service or product. Such customers usually make a purchase in a few days to weeks.

DIY Self Service: Online self-service experience that guides clients through the purchasing process from start to finish.  

If you use a sales methodology that is too easy for your solution, you will lose sales because your customers will expect a little more assistance during their purchasing experience. If you use an approach that is excessively complicated, you will increase the cost of acquisition by overspending on lower-value consumers.
Do not adopt a method just because it sounds impressive; that may be an incorrect way to approach it. It could eventually be very tricky. Yet, you will need to take measures that do not dampen your sales. Accomplish this by keeping a tab on the KPIs, sales cycle, number of deals handled by each rep each month. All these could lead the way forward.
Inculcate Sales Methodology to Hone your Team
Training is the key element here. If you come across the most successful businesses, you shall find the training programs to be a conspicuous part of their success. The more you train your staff and reps, the better is the understanding and uniformity across the enterprise. And that could lead it to becoming a high-performing team.
There are 4 important aspects of the training which must be included:
Assessing the existing skill sets of your team
Developing the training material based on the current skills
Implementing the new skills
Reviewing
Let's see each one in detail.
Assessing the existing skill sets of your team
This further involves the understanding of other crucial factors:
What is the performance of your team like currently?
Understand and set the goals that need to be achieved.
What can be done to overcome the shortcomings?
Once you get these answers, you shall be in a better position to develop the training material. As a sales manager, you would be in charge to make the team aware of what needs to be their next plans of action. You must motivate them to sincerely work on their skills in order to arrive at the right culmination.

Sales Made Easy with Deskera
Try for Free Today
Developing the training material based on the current skills
If you are someone who has a large number of people in the team, then it is best to test your developed training material before implementing it. You can do this on a small scale first and then move on to the bigger picture.
You can have a short-term project with a couple of reps as a part of it, and then roll out your new implementations. This simulation can provide a great deal of insight to you in terms of learning. In case you face hiccups in the process, you would know the areas that need to be treated.
The training development can be classified as:
Group training: This is one of the best methods to impart the right knowledge to the sales reps. This classroom style of learning can let them access sessions that include new techniques and methods, advanced principles and activities.
Playbooks: These include tutorials in the form of videos and manuals.
Individual coaching: This includes the sales manager to directly cover and address any issues that any of his reps are facing.
Implementing the new skills
Once the training is complete, now is the time to implement what has been learned. Also, this would be a new experience for the reps to move out and venture into the newer territories. As a manager, you can encourage them by assuring them each step is a learning and it is not necessary for things to turn out well right at the start.
It is recommended to coach and closely observe the reps as they take on new challenges. The sales manager can be with them at each step and hone their skills for the bigger struggles.
Reviewing
This process begins with letting the reps know that they need to take responsibility for their actions. To ensure that they do not lose the momentum gained from the training programs, you may group them in a team of 3 or 4 and coach them as and when required.
The sales manager will, however, be required to continually monitor their progress and offer feedback when necessary.
How Can Deskera Help you?
As a person associated with Sales, you need software or a tool that helps you gather up all the relevant aspects in one place. Deskera CRM Plus offers you just that. From the sales pipeline to purchase orders, you can access all of them here.

For a clear understanding, you can visit this short video which offers an insight into the implementation of Deskera CRM:
Outbound Emails are an integral part of sales. Learn how to configure them in this video which would be helpful in the long run.
Key Takeaways
Sales methodology is all about working under the stipulated rules as a team. Let's look at the highlights of the article here:
We have seen the 8 prominent sales methodologies which are SPIN Selling, MEDDIC, Sandler Selling system, SNAP Selling, Conceptual Selling, Inbound Selling and N.E.A.T.
Each of these methodologies are helpful in bringing the sales team to follow one procedure and enhance sales.
Choosing the right method can largely depend on the type of your business and size of the company. It also depends on what kind of sales you make per year.
After choosing the methodology, the sales manager needs to impart knowledge describing the selected method to the reps.
Assessing the existing skills, developing training material, implementing the learnings, and reviewing are the steps the manager needs to take after having selected the appropriate methodology.
Related Articles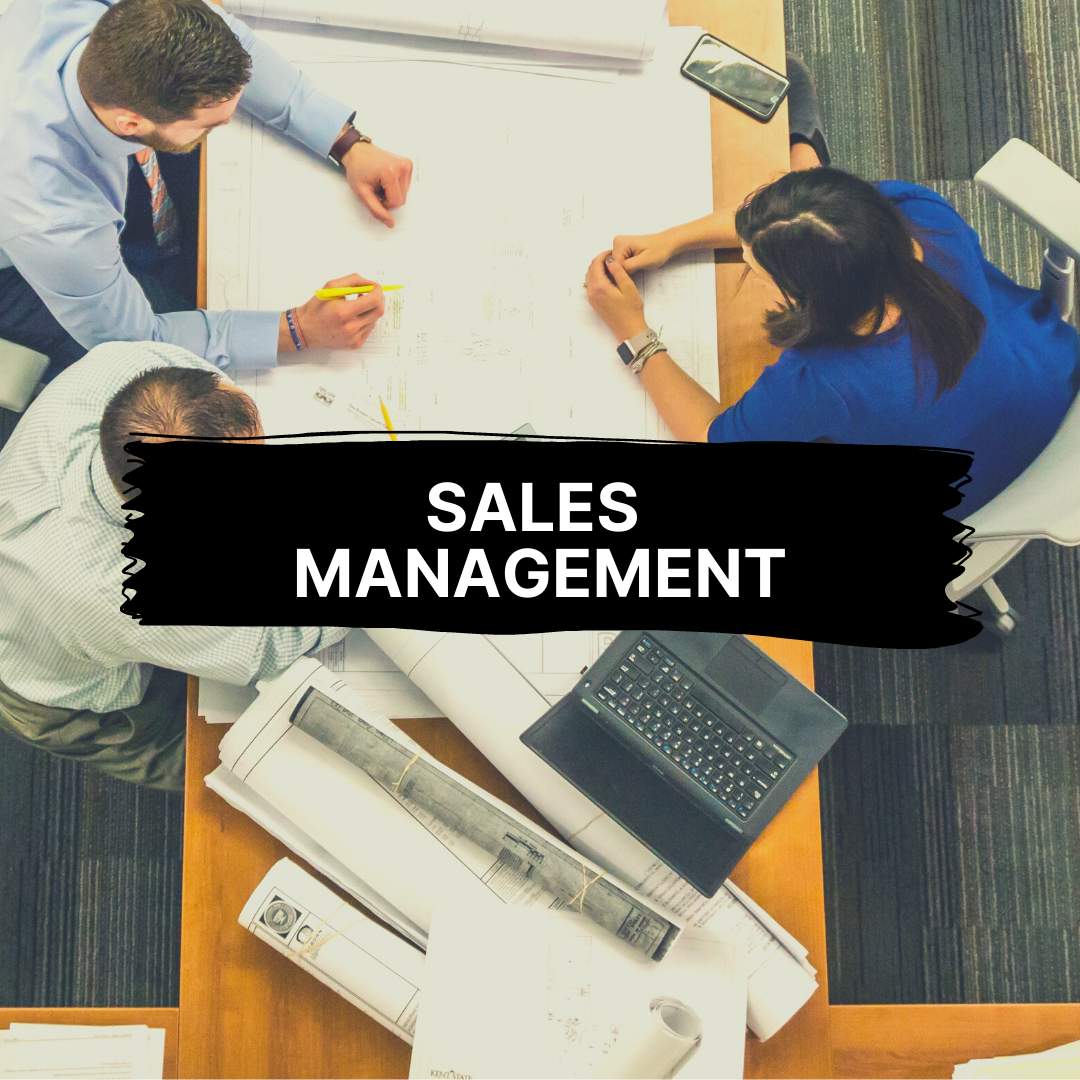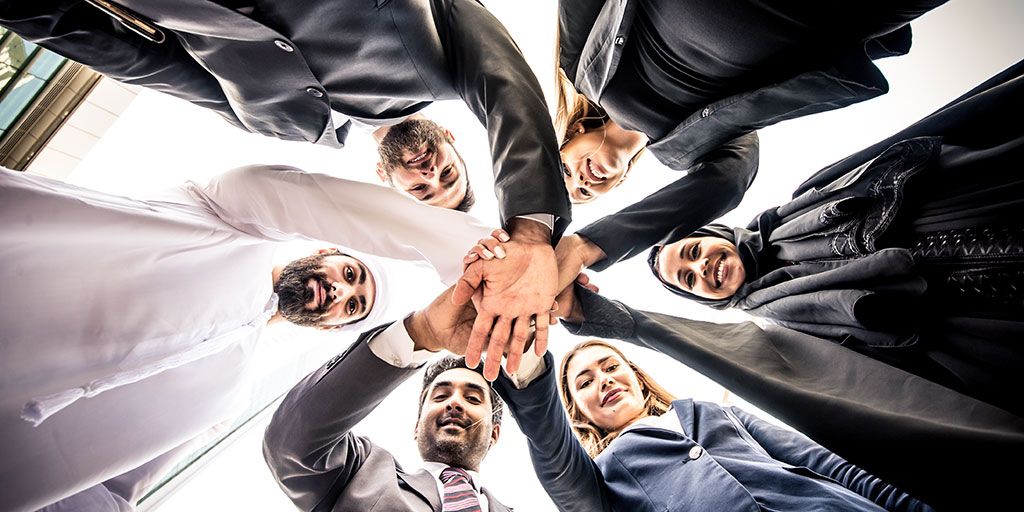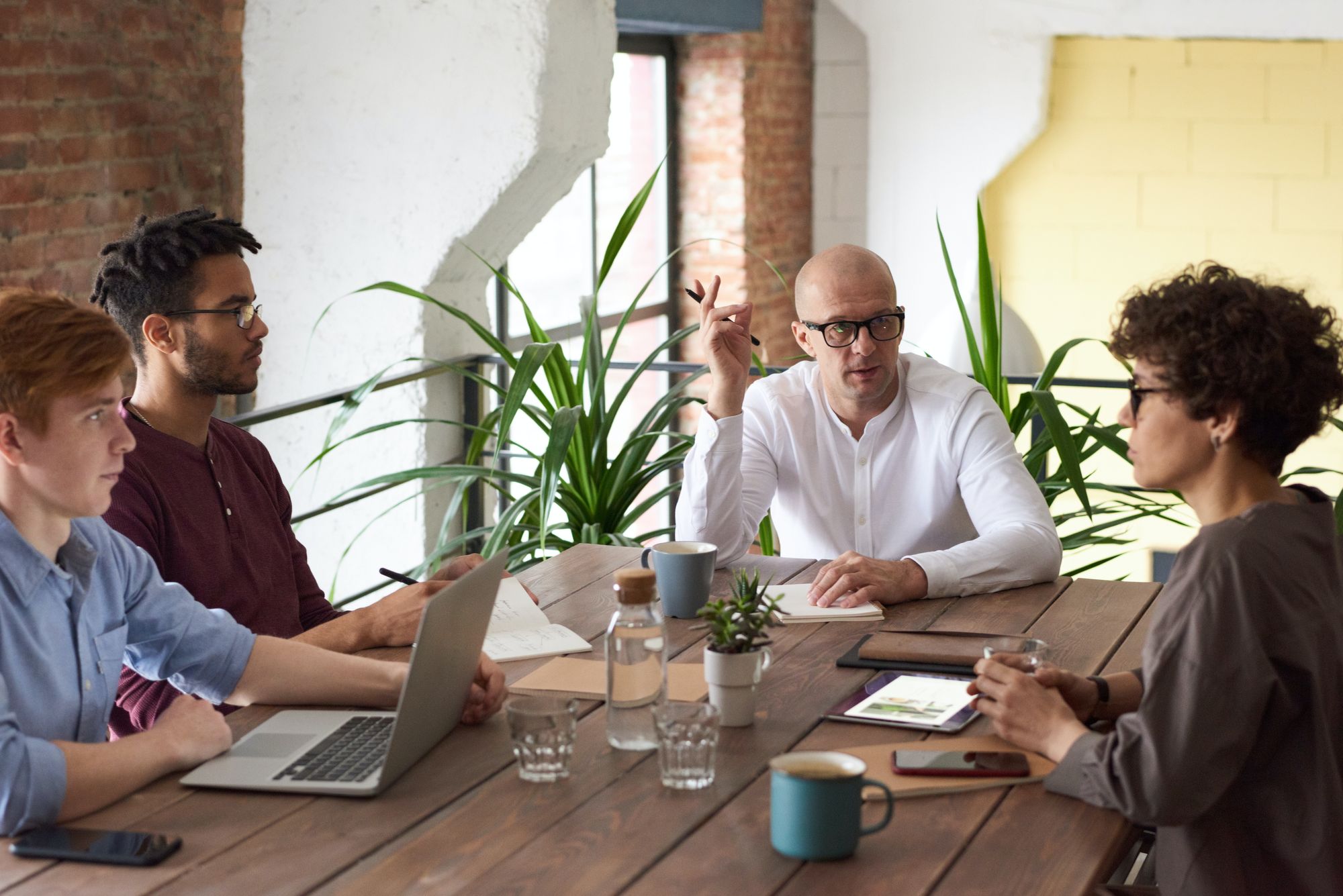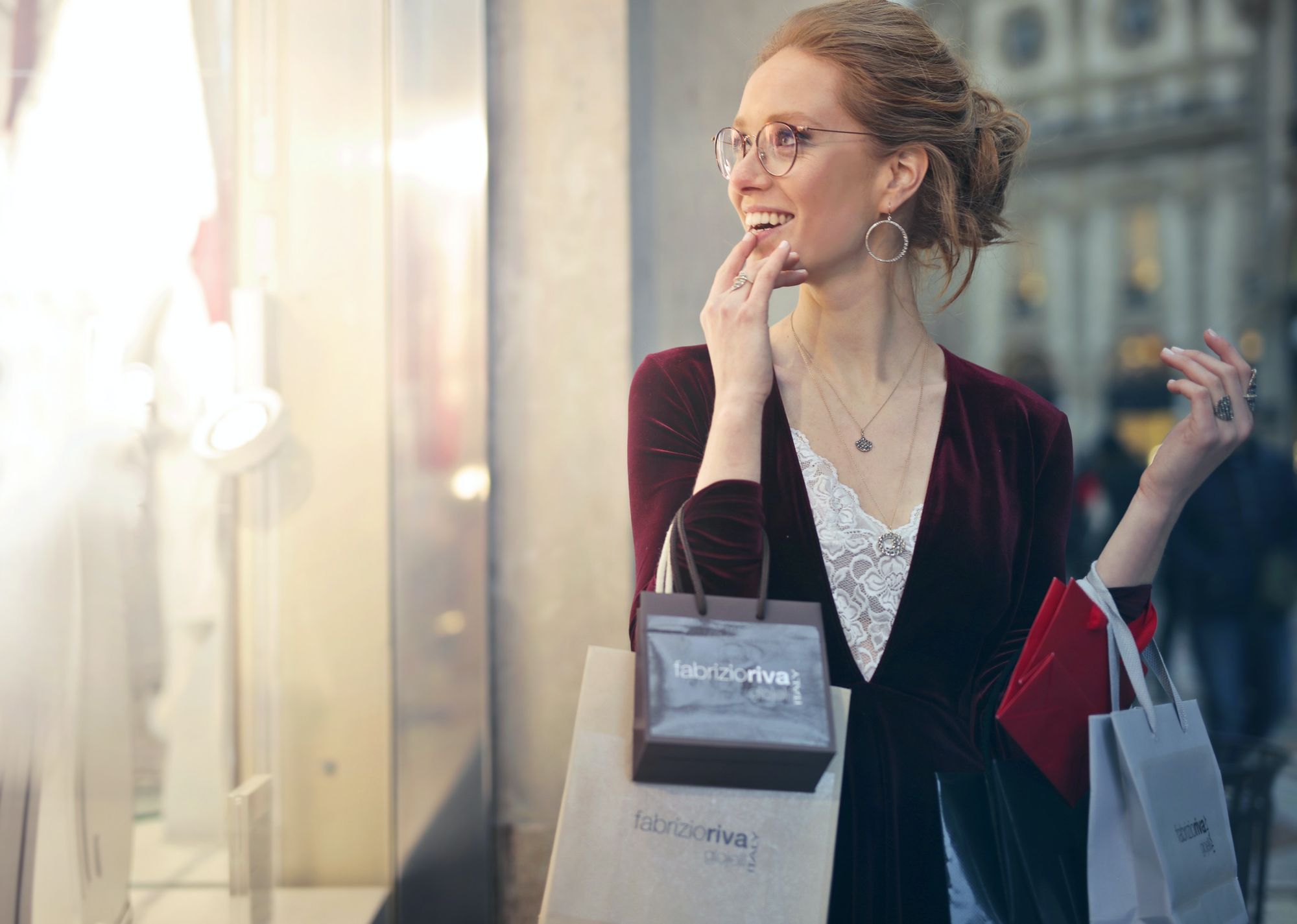 ---
---