There are some skills people learn after taking courses or practicing for years. Then there are some skills that people are born with. Sales are one such skill that falls into both categories. If you are someone who can convenience anyone to agree with your idea, you are an absolutely great salesman.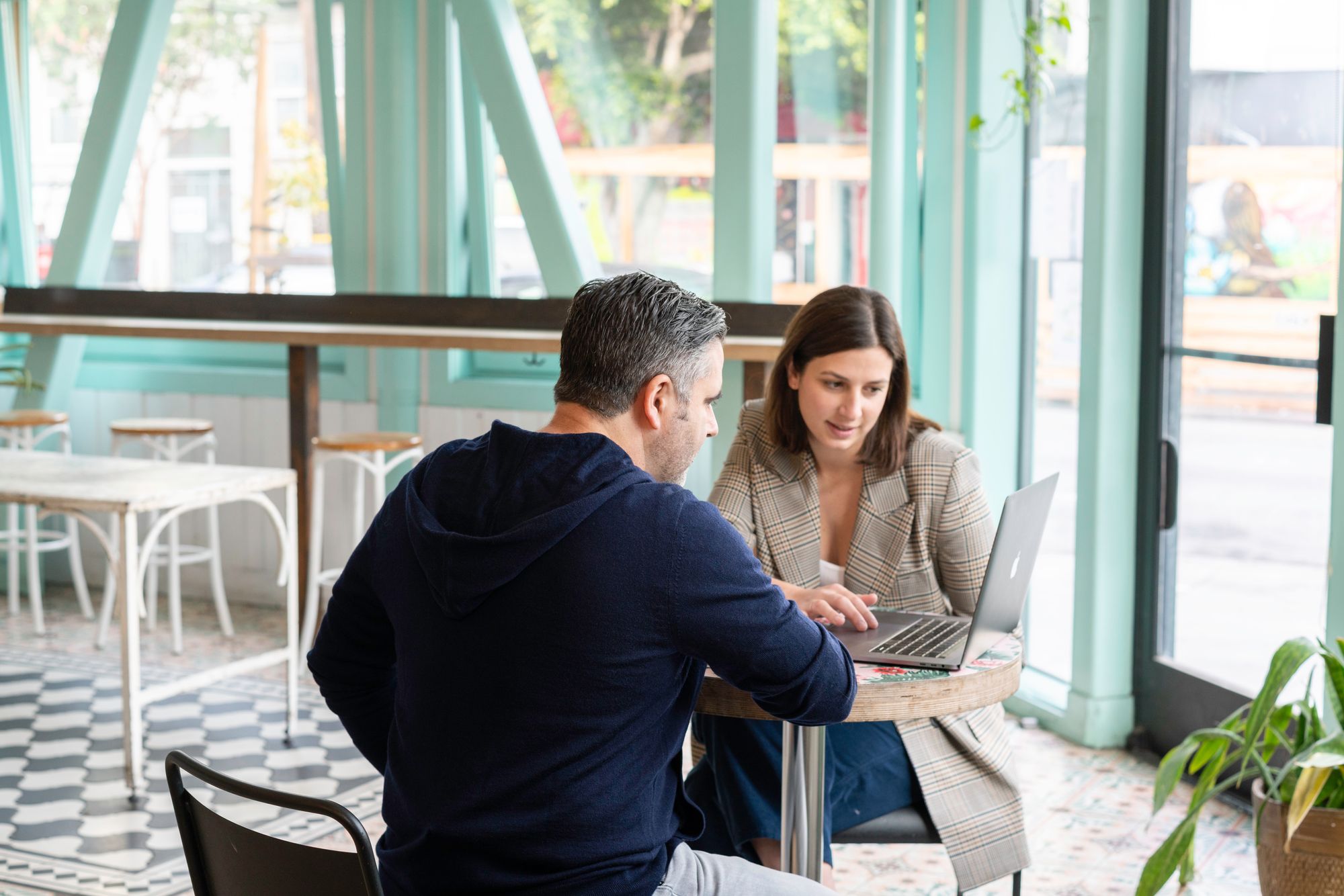 Sales are not just the most evergreen in-demand job role, it is also one of the highest paying job roles in the world. If you are a great salesperson, there are no limits to growth for you. And to top every perk, you can make as much money as you can; yes there is no end to it either.
A Monster data says an average salesperson in the US makes about $51,125 yearly. To top this or more amount in your bank every year, all you need is hard works, some charisma, the talent of persuasion, and a genuinely brightening smile. That's it, with these; you are good to begin as a top-notch salesperson.
Now that you have the needed skills, let's have a look at 9 sales job roles that you can excel in. read on the list, find your ideal job, and take that job today. You can thank us later.
1. Sales Development Representative (SDR)
Getting into any high-paying job requires experience and so do most sales jobs as well. But if you are someone who is starting fresh and have a passion for sales, this can be the right job for you. Sales Development Representative is a starting-level job that requires little or no experience in most cases.
The entry to the job is simple and the growth opportunities that the job offers are great.
Responsibility
The main responsibility that this role includes is to move leads and prospects ahead in the sales funnel. On a regular day, the job holder will have to deal with lead generation, cold calling, lead conversion, emailing, etc. the job is a great fit for people who are willing to learn and invest themselves in the work wholeheartedly.
2. Real Estate Agent
The real estate market is always in the hype. Yes, you will have to show the fancy houses to a lot of people. But your sales skill is the asset that helps you sell a property. Your great sales skills will make you a ton of money if you are a real estate agent. Other than fancy houses and money, the greatest perk of this sales job is that you do not need a degree if you are working independently.
Responsibilities
Here are the responsibilities that come with the job. Making relationships with clients, generating leads, cold calling, house tours, management of data for clients and properties. A real estate agent also has to attend a lot of meetings with property owners as well as buyers. The greatest responsibility that you will get is to keep calm under pressure situations.
On average, a real estate agent can make $2000 on the lower side and as much as they want on the higher side.
3. Consumer Packaged Goods Sales Representative
Companies make products, but it is the consumer packaged goods sales representative that sells these products to the right people. This sales job requires the right persuasions skills and determination to highlight a product. With appropriate convincing skills, a consumer packaged goods sales representative can make a lot of sales and bring the needed profit to the company, ultimately boosting the growth of the company.
The qualifications needed for this job role depend on the criteria set by the employer. On average a diploma or a bachelor's degree works fine for this job role. The employer provides basic and required training for the role to the employee as well.
Responsibilities
The responsibility that comes with this job role is problem-solving, negotiations, relationship management, research for the right consumer, competitive products, and the product to be sold.
4. Sales Engineer
If you are an engineer or a tech enthusiast who is passionate about sales, then this is the right job role for you. An engineer who is developing a product or a tool will have to sell it too. Be it working independently or for a company, a technical product or tools needs the seller to understand all the technicality of the product completely. While if you are skilled enough and tech-savvy, you can be great at this job, but the job does require a mandatory engineering degree.
Responsibility
The foremost responsibility of a sales engineer is to have a thorough and detailed technical understanding of a product. The next is to solve the problems of the target consumer, maintaining the sales funnel, and carrying out effective and efficient collaboration, etc.
5. Financial Services Sales Agent
This is a high-end job that requires a lot of financial knowledge. A financial service sales agent, as the name speaks, is someone who sells financial products and services. Since every single human needs financial services at some point in their lives, the market is as wide as it can get. There are several domains in the financial services sales as well. Make sure you research and find the right job for yourself.
Since the job role is all about finance, employers only hire people who have expertise in finance. For the same, you need to have an MBA or an equal degree to apply for and get this job.
Responsibility
While the job can be to sell any kind of financial service, here are the most prominent responsibilities you may have with this job role. The employee placed in the job will have to sell different kinds of financial services like insurances, loans, etc. The employee may also have to manage the accounts of its customers like checking the credit card balances, account stability, or planning future money or retirement funds, etc.
6. Sales Operations Manager
If you have the talent to execute operations while managing a team, this job is perfect for you. "Sales" is a field that involves a team. Several companies have an entire sales department working towards generating and expanding the revenue churn out. A sales operation manager creates a sales funnel, looks to the right execution, and manages an entire team.
This is a senior-level role that requires a lot of experience. Generally, the employee working in this position needs an MBA degree. The manager not only has to make the operations smooth but has to make sure the process is working in the right direction to meet the sales funnel goals.
Responsibility
A sales operation manager has to create a sales funnel. The employee has to manage a team and build relationships with customers. The manager also has to bring in the required tools for the team. The manager also has to conduct training for the team members for them to learn the process of sales.
7. Software Sales Representative
Software as tools and services are high in demand currently. With the development of AI, there is a high demand for work management tools in all the industry. A software sales representative has to generate leads and find prospects for the software. Other than understanding the process of sales, a software sales representative also has to understand the product thoroughly. The knowledge is non-negotiable in the job. With good research skills and problem-solving talent, a sales enthusiast can grab a great growth opportunity with this job.
Responsibility
The responsibilities under this job role are generating leads, solving problems for the customers, emailing and cold calling, thorough research, and understanding of the product. The sales representative will have to work to fulfill the requirements of the sales funnel.
8. Pharmaceutical Sales Representative
As the name clearly says, the pharmaceutical sales representative works along with medical professionals. This job demands a lot of cold calling and visiting hospitals, clinics, and medical professionals. Since the pharmaceutical companies cannot sell their products directly to the end consumer, the pharmaceutical sales representative has to establish great relationships with hospital management and doctors. This will not only help in boosting the sales, but the end consumer will also build trust in the pharmaceutical companies as more and more doctors prescribe the same medicines.
For the job role, there is no mandatory need for a medical degree or a diploma. While a medical degree will give you bonus points, but a diploma or a bachelor's degree is sufficient for the role as well.
Responsibility
This job can be of entry-level as well as of senior level. For both, the employee will need to take several tours to the hospitals, clinics, and other medical stores around.
9. Account Manager
An account manager is a person who is constantly working on increasing the revenue of the company. Here the skills of sales are highly needed. The account managers work on building and maintain fruitful relationships with customers for the company. They become the point of contact for the customers from the side of the company. An account manager also constantly has to look for different and new sales opportunities for the company.
The job role does not require a unique degree, but it does demand skills. If you are skilled enough to make sales, a bachelor's degree or a diploma will be enough to get you the job.
Responsibility
Lead generation and developing sales opportunities are the prime responsibility of an account manager. Other than that, an account manager should possess great listening and problem-solving skills to establish fruitful connections with customers.
Let Deskera CRM Help You with Sales
Deskera is an all-in-one software that can overall help your business to bring in more leads, manage customers and generate more sales and revenue.
Deskera's CRM is a platform that can help you with the management of contacts and dealings, sales pipelines, online email marketing campaigns and performance of your sales team.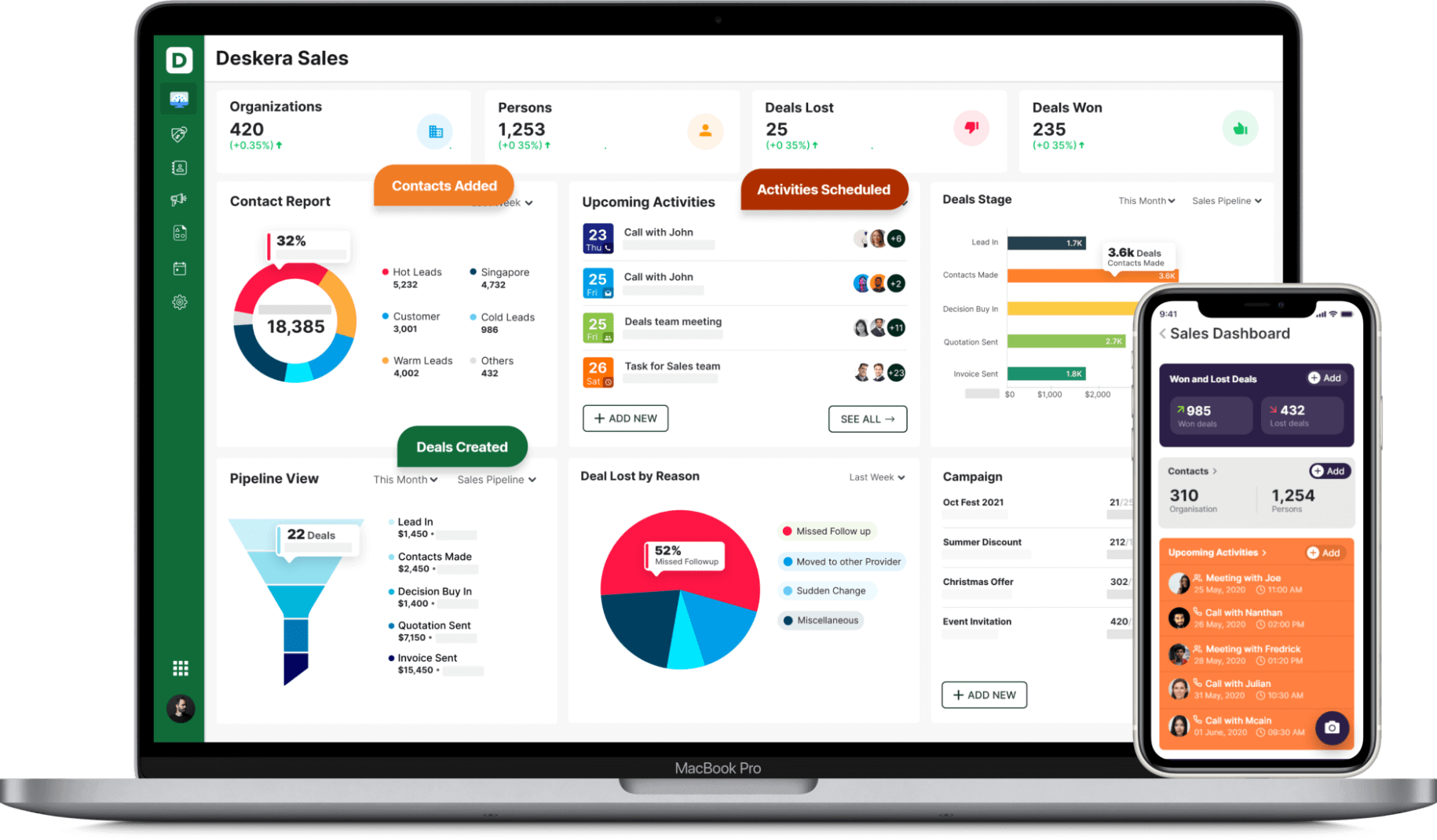 Deskera CRM can help your customer relationship management activities like contact and deal management, sales pipeline, email marketing campaigns and customer tickets.
With Deskera you can manage your company's brand awareness, email marketing templates. If is one of the best email automation tools, and an email marketing software that can make your life easy.
Try Deskera CRM Today
Sin Up For Free Trial
Key Takeaways
Sales is a diverse field and there are hundreds of job roles in the field. You can put your passion for sales in the right place by just analyzing your skills and putting them to the right use. We are sure you have got a clear perspective on which job goes best for you. Now go and apply for your dream sales job today.
You can work in your dream sales job and make a ton of money.
The more money your employer or the product you are selling, the better will be your payment.
You do not mandatorily have to have experience or a master's degree to work in sales.
The greatest skill you can have as a salesperson will be to make great bonds.
Related Articles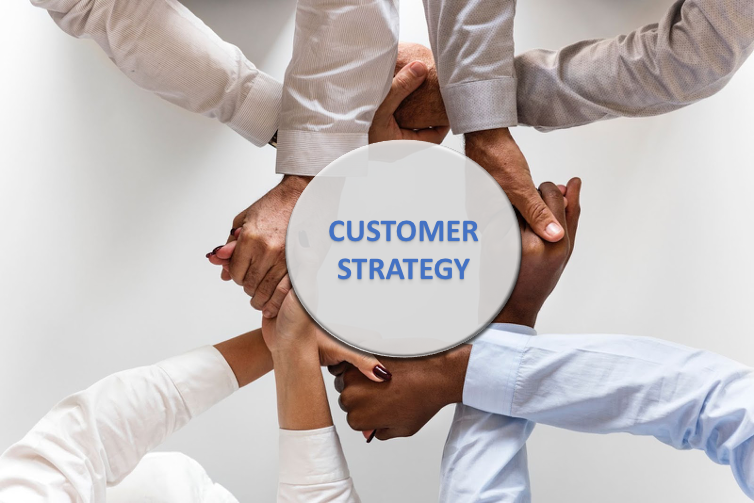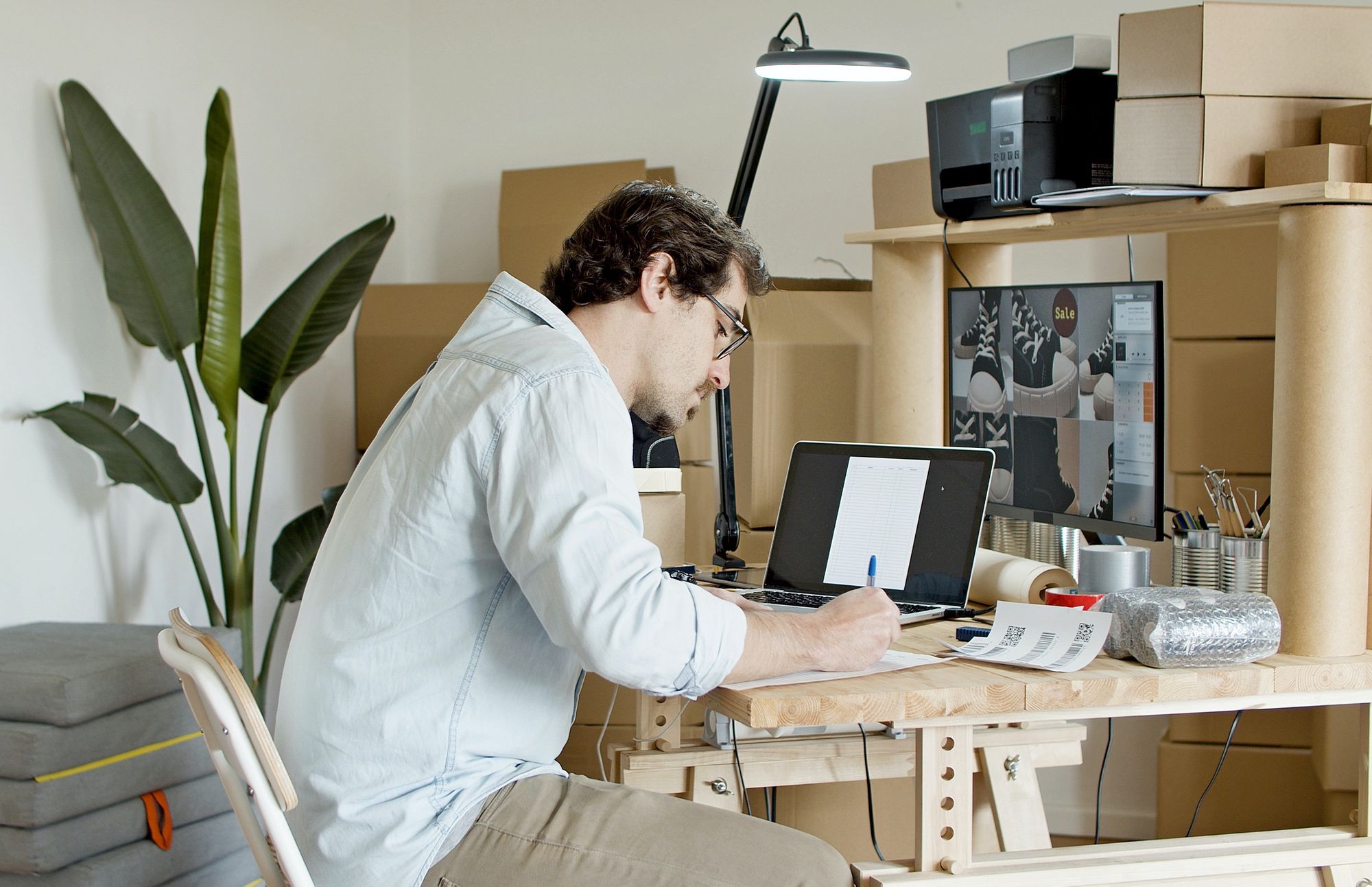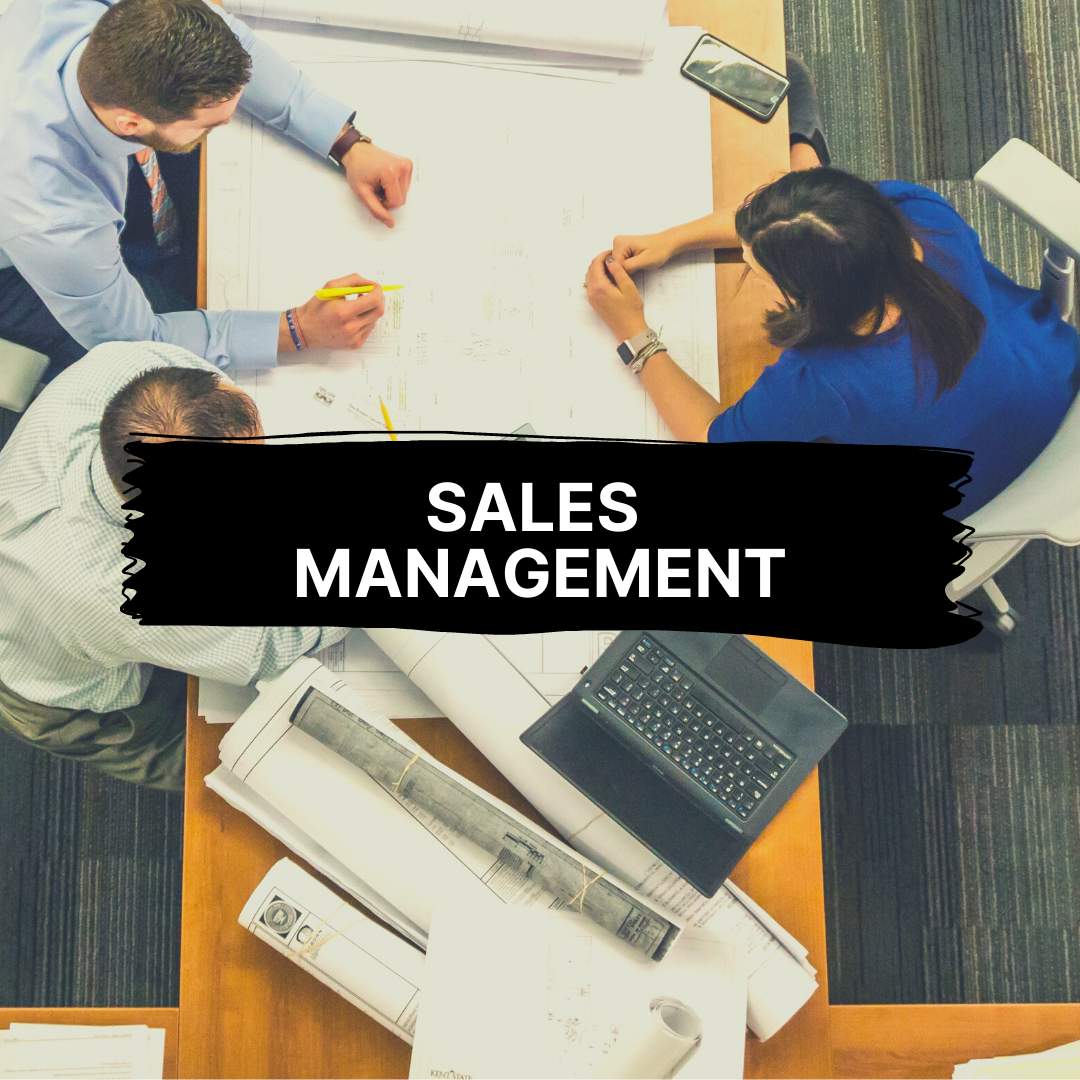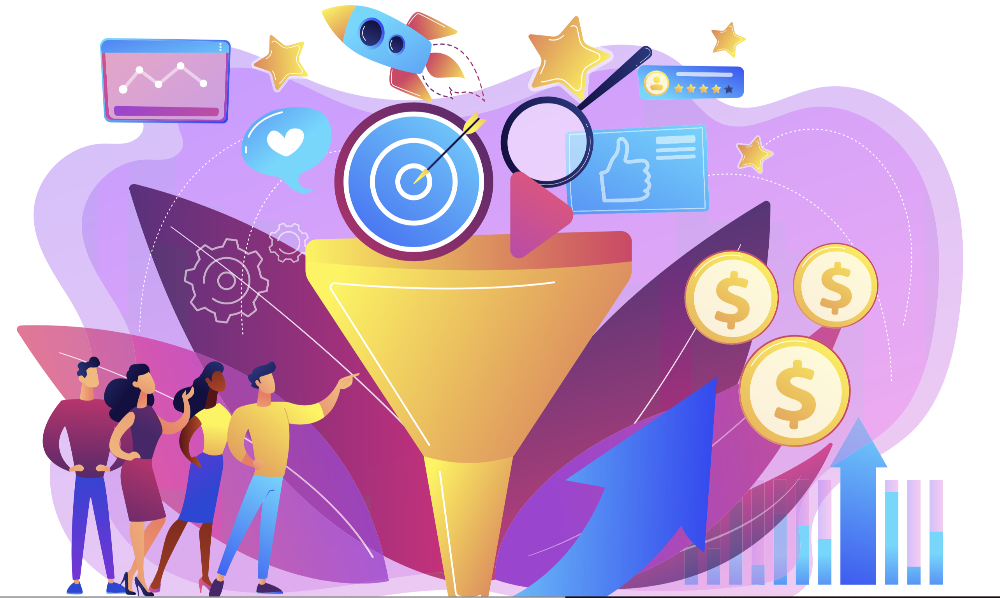 ---
---