"Opportunity does not waste time with those who are unprepared."- Idowu Koyenikan,
Finding a job is a task, let alone finding and interviewing for a sales job. Sales is the highest moneymaking industry and offer spectacular growth opportunities if you have the right talent. If you are passionate about sales and have that enthusiasm, you can be the best person in the job.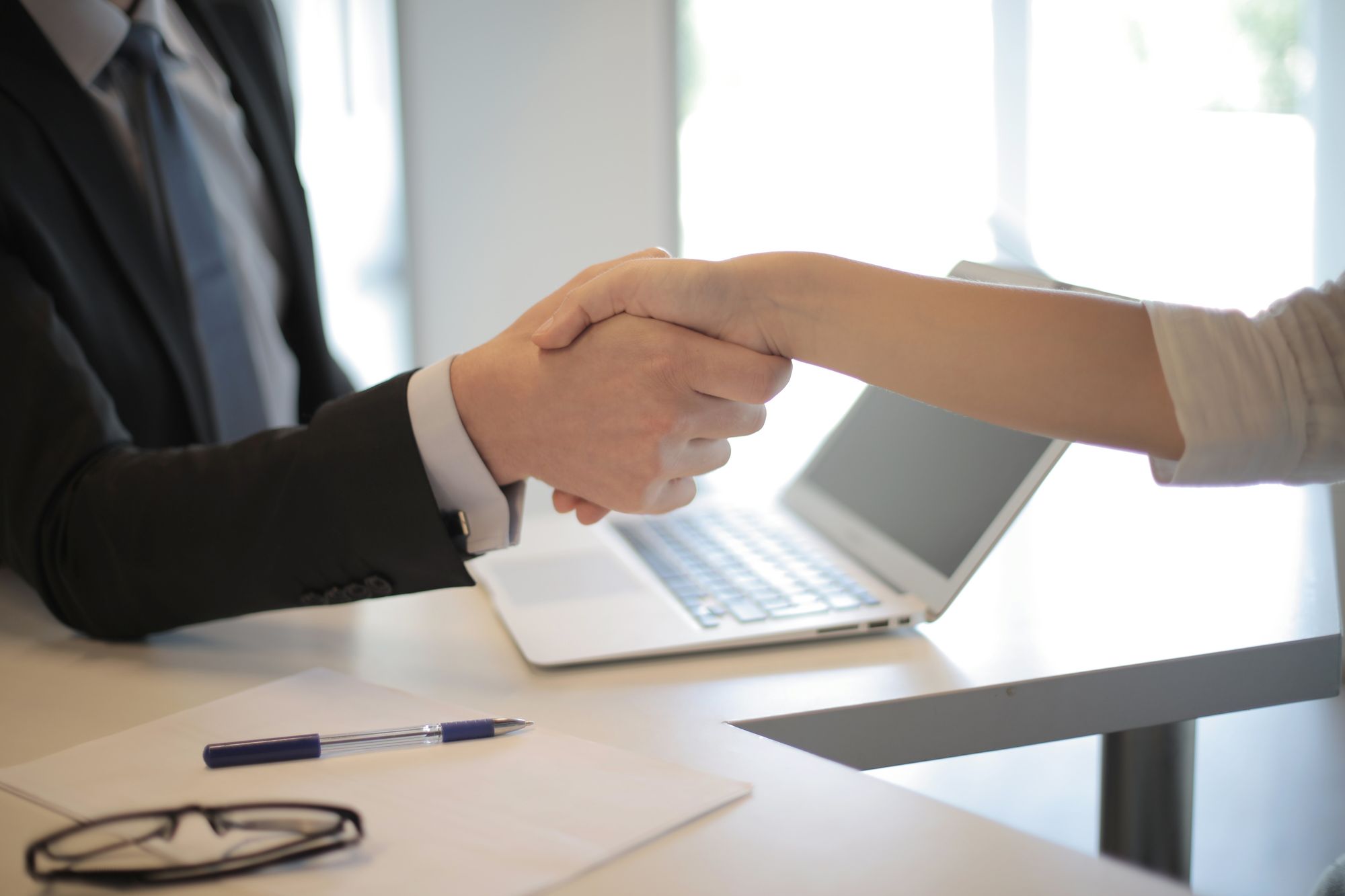 It is one thing to be skilled for an amazing sales job, and it is another thing to prove that you are amazing at what you do. To get that job, you need to ace the interview. And let's face it, cracking an interview needs preparation. This is why we have prepared a list of 13 most asked questions and their perfect answers so that you can ace your next interview without blinking an eye.

What will you find in this article -
Tell me about yourself?
Why do you want to have a career in sales?
What makes you good at sales?
What are the prominent mistakes you have made in sales?
When and how did you know you want a career in sales?
What was your most successful sale?
Are you able to meet your sales targets?
Have you ever fallen into a situation where you had to fire a client?
What are your short-term and long-term career goals?
How do you keep a balance in work and life?
How do you motivate yourself?
How will you describe our company?
Do you want to ask any questions?
Key Takeaways
1. Tell me about yourself?
This is a general question and is prominently the first question of any interview. This can be tricky but you have to stick to your ground. Do not give out irrelevant information.
Talk about the strongest traits of your personality. Talk about what you can bring to the table for the company. Derive relevancy of your skills and personality to how it can make you scale at sales.
Share your achievements and strengths but do not over-talk about yourself. Keep the description crisp, and interesting. You may even crack a slight joke if there is an opportunity.
To ace this question, you have to keep in mind that you cannot lie. Be honest and speak the truth with confidence.
2. Why do you want to have a career in sales?
When you sit for an interview precisely for sales, this question is meant to pop up. This question holds the most value in the interview. Make sure you answer this question with some value. Elaborate why you consider sales as an important job and how do you wish to grow your career. Make the interviewer understand that it is more than just a job to pay bills for you. Keep the power in your words and make your words count with the right emotions and passion for sales you have. Talk about your exceptional sales skills to increase the impact of your answer.
3. What makes you good at sales?
Be a great salesperson here and sell your skills to the interviewer here. Choose your answer wisely. Pick out your past success sales stories and use them as case studies. Portray how and what skills made you win those sales. Explain how those wins added to the company you are currently working for and how you can bring the same or better value to the one you are interviewing for.
To understand it better with examples, here is what you can speak. To mention your achievement and strength you can share how you have been successfully achieving all your targets continues for months (if you are). You can also mention how you are passionate about solving problems for the company and your leads which at the end of the day brings you more business. Of course, make sure you are speaking the truth and have confidence in your answers.
4. What are the prominent mistakes you have made in sales?
This question comes as a golden opportunity to express that you are a trustable human who knows how to learn from your mistakes. One mistake interviewing candidates makes is how they do not discuss the mistakes they have made. Making mistakes is a part of the job. Pick out your mistakes and talk about them here while mentioning how you were able to correct them and learn from them.
Take your mistakes and narrate a story of why and how you made those mistakes and the measures you took to do damage control. Own your mistakes and do not over-explain yourself. Explain the mistake but keep your focus on the learning and how you rectified the mistake.
5. When and how did you know you want a career in sales?
The interviewer is clearly looking to see if you have a genuine and natural interest in sales or is it a skill that you developed with time. Make sure you give out the original story. If the story is not so much fun, you can make it a little fun but do not lie.
For an instance, share your first experience with sales like selling a candy bar as a kid to your friend at a profit. Or share how you used to help out at your dad's shop and loved the feeling after every sale you made. Give out real experience stories.
If you are someone who developed sales skills with time and education, tell the same story. Speak about your passion, your education, and how you were attracted to the field and hence decided to make a career in the same.
6. What was your most successful sale?
This question comes naturally in a sales interview. Here, the interviewer is trying to understand if your achievement was just your luck or your skills. To answer this question, again use the power f storytelling.
Share your story and share the details. Name the characters (people involved like team members, clients, etc.). Mention the time and if it had any relevance with the sale. Mention the product and how you were able to put it to use for the client.
Talk about the tactics you used. Mention if you used psychological tricks for making the sales. Talk about how you were able to maintain the relationship with the client after you made the sale.
Discuss all these points and keep your focus on the measures or tricks you used to make the sale.
7. Are you able to meet your sales targets?
To answer this question, you need to have your confident mode on. Now, make sure you speak the truth as well and present if you have substantial numbers. The interviewer is looking for your performance and how do you manage to match and exceed the target numbers.
Speak about your record of sales. If you have achieved mega sales, or have exceeded the target sales, mention it. Also mention how you were able to achieve all of it.
Mentioning your achievement is not the only point you need to mention, also mention your mistakes or failures. Achievement comes with failures. Talk about your failures and mistakes along with the measures you took to overcome the situation.
Work pressure and burnouts are bound to happen in a sales job. Mention how you come over these situations. Talk about how you keep yourself energized and motivated to achieve your goals every single time.
All these details will give your interviewer a clear perspective of your capabilities and learning.
8. Have you ever fallen into a situation where you had to fire a client?
Sales is a field where the company's representative has to deal with multiple clients at once. With the same, it is understandable that not all clients are beneficial for the company's growth. To save time, effort, and resources for the company, the representative has to fire clients sometimes.
With this question, the interviewer wishes to understand how do you work under pressure to make the right decisions. Explain how you will channel the efforts and resources of the company with a better client by firing one that is a liability to the company.
The interviewer only wishes to hire candidates who understand the resources of the company are supposed to bring in profit and good client relationships with clients. If that is not happening, it is okay to fire a client under some circumstances.
9. What are your short-term and long-term career goals?
An individual with long-term and short-term career goals is someone who is clear about what path they want to go on. No company wishes to hire a candidate who is not clear about what their career in the future looks like.
The same understanding also makes it clear for the interviewer to understand if the candidate is going to work with the company for the long term or not. No company wishes to hire candidates, invest in training them only for the candidate to switch jobs in a short period.
Talk about both your long-term and short-term goals. Explain in brief why these goals are important to you. Explain what steps you are taking to meet those goals.
10. How do you keep a balance in work and life?
Now this question may seem a very general one, but it is a tricky question. While some interviewers ask the question just to know you, some ask it asses how passionate and dedicated the interviewee is for the job.
Be subtle and talk about how personal life and work are both important aspects of your life. Divide the answer and make sure you give importance to both the parts of your life and none is neglected. Sales is a tiring and hectic job and do need a break once in a while if you work too hard. Speak about how you can shift gears from work to life but still have concentration on both aspects.
The key to the answer is in a good and interesting story. Tell a great story and focus on not being biased to either work or life.
11. How do you motivate yourself?
Sales is a job that keeps you on your edge all the time. If you are not motivated enough to do the job with 100% enthusiasm, you may not be able to bring in the needed results. Your manager or the company does not want that to happen.
The question here can be answered with your real approach to motivation. You can also use this question to make a little joke.  You can simply say "my bills motivate me." Or you can give out a wise answer that expresses your passion like "every sale fills my heart with more faith in my skills" or "the hunger of growth keeps me motivated." Whatever your answer is, make sure you relate it to sales and your job somehow.
12. How will you describe our company?
Take this as the most important lesson for every interview you will ever go to. You have to do thorough research and learn all about the company you are interviewing for. This will also help you develop a keen interest in the company and will display your research capabilities in front of the interviewer.
Discuss the details of the company in detail like
Where are the company's offices located
What is the target audience of the company
How the company deals with the clients
What are the USPs of the company
What are the products that the company deals in.
How your skills can be useful to the company
How the company can help you grow
And whatever more information you can find around the company to show that you are informed enough.
13. Do you want to ask any questions?
This is the question where you get your chance to ask everything you wish to know. Prepare questions before you come in for the interview. Solve the problems you may have during the interview. Just ask all the questions you may have in your mind.
These questions can be about
The exact responsibility for the job role
The work culture of the company
The environment and relationship extent between employees
The target customer base
The USPs of the company
The expectation of the company
The timings of the job
The size of the team you have to be a part of
The incentives and base salary
And whatever more you may have in your mind
A sales interview can be as tricky as a sales job. Going completely prepared is the ideal thing to do. The questions in the list above are the most prominent questions sales interviewers ask. These questions will help you prepare and ace a sales interview. Target your dream job with these questions and we assure you the job will be yours.
Key Takeaways
Here are some of the most important takeaways that you need to keep in mind as you appear for the interview.
It is okay to feel nervous, but confidence is the key to acing the interview. Show your sales skills here
Do not lie and use storytelling as your strongest suit in the interview
Use substantial numbers and proof to show your skills and achievements
Do thorough research about the company before you appear for the interview
Ask whatever questions you have in your mind. The interview works both ways
Related Articles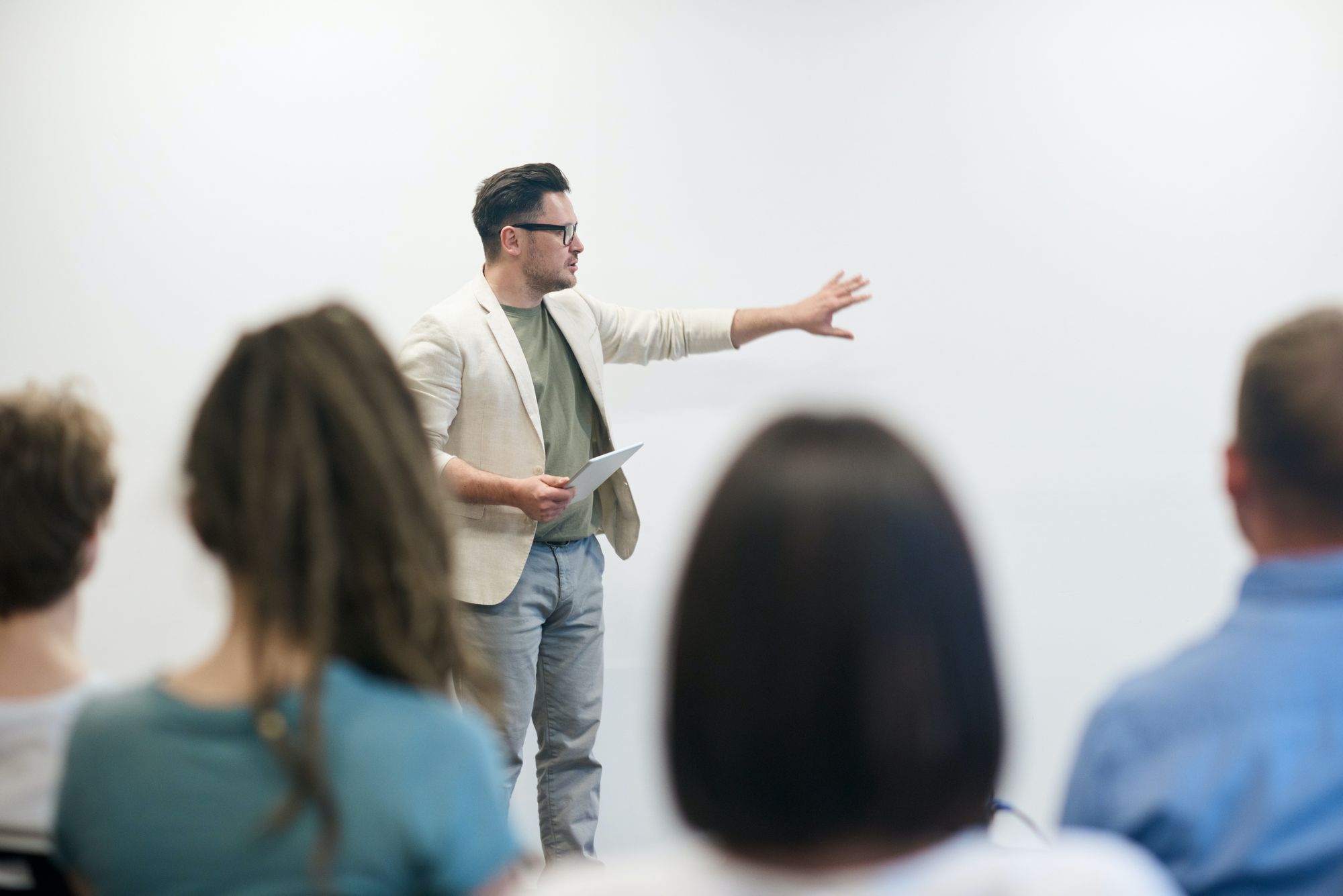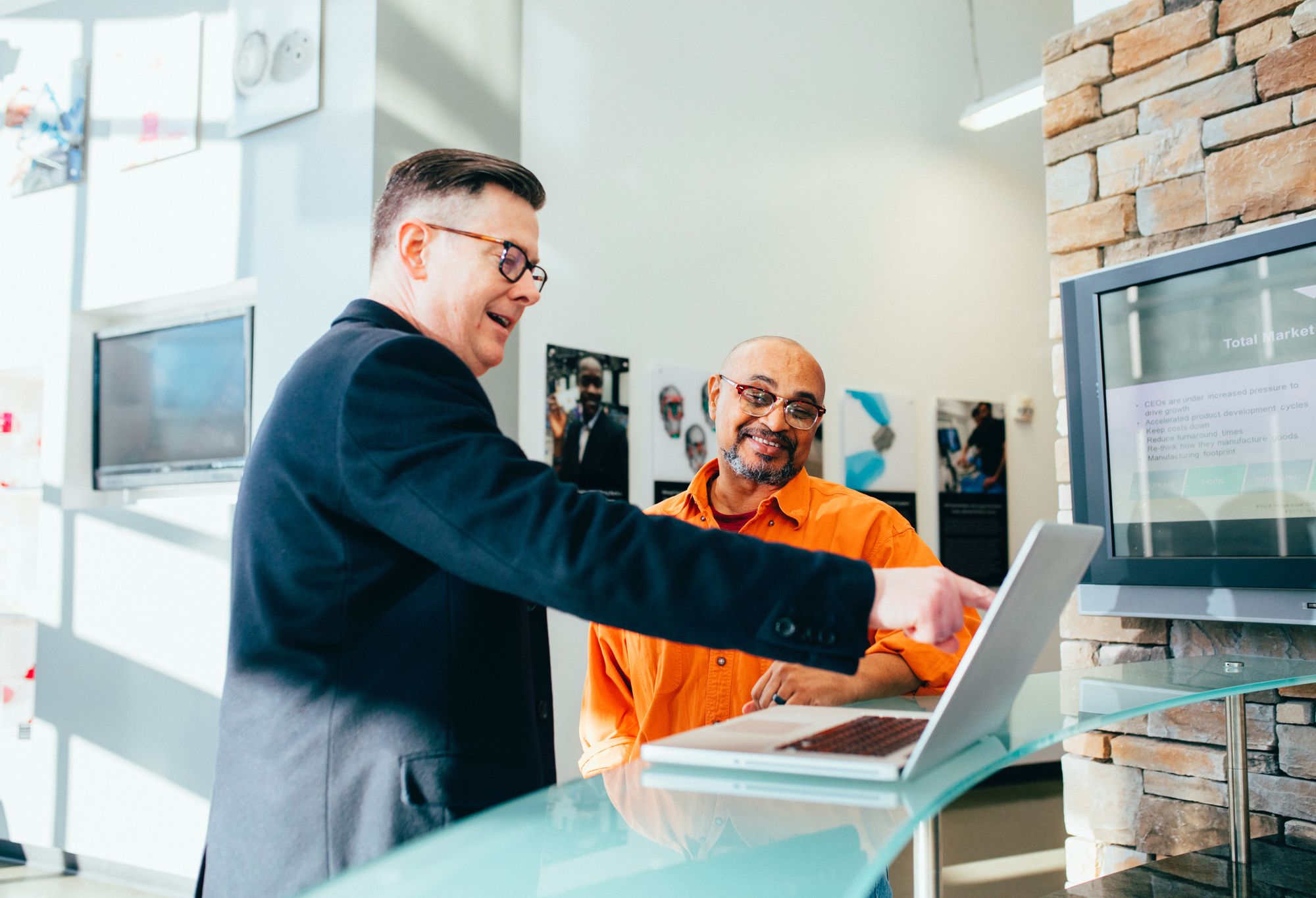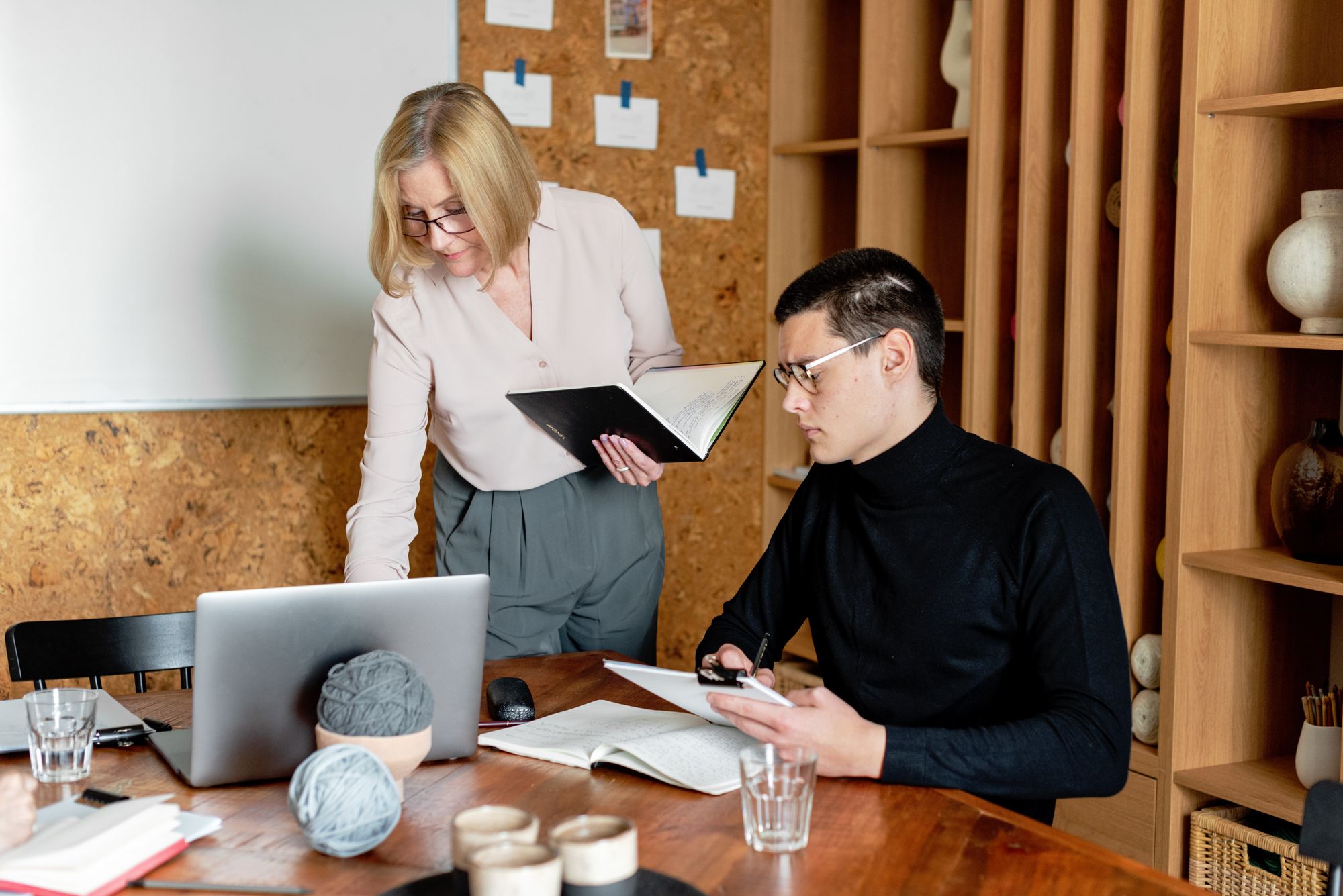 ---
---