One of the warnings you never want to encounter as a company is the absence of customer engagement with your product and your organization. When your customers quit your products and refuse to answer your calls, it's simply a fast advance for them to cut all ties and maybe shift to a new brand.
The only secret recipe to never encounter this is to keep your customers happy and locked in. Yes, it can be a daunting task to make the best moves on your customers. It is certainly not easy to ceaselessly offer extraordinary customer experience to encourage a strong business relationship.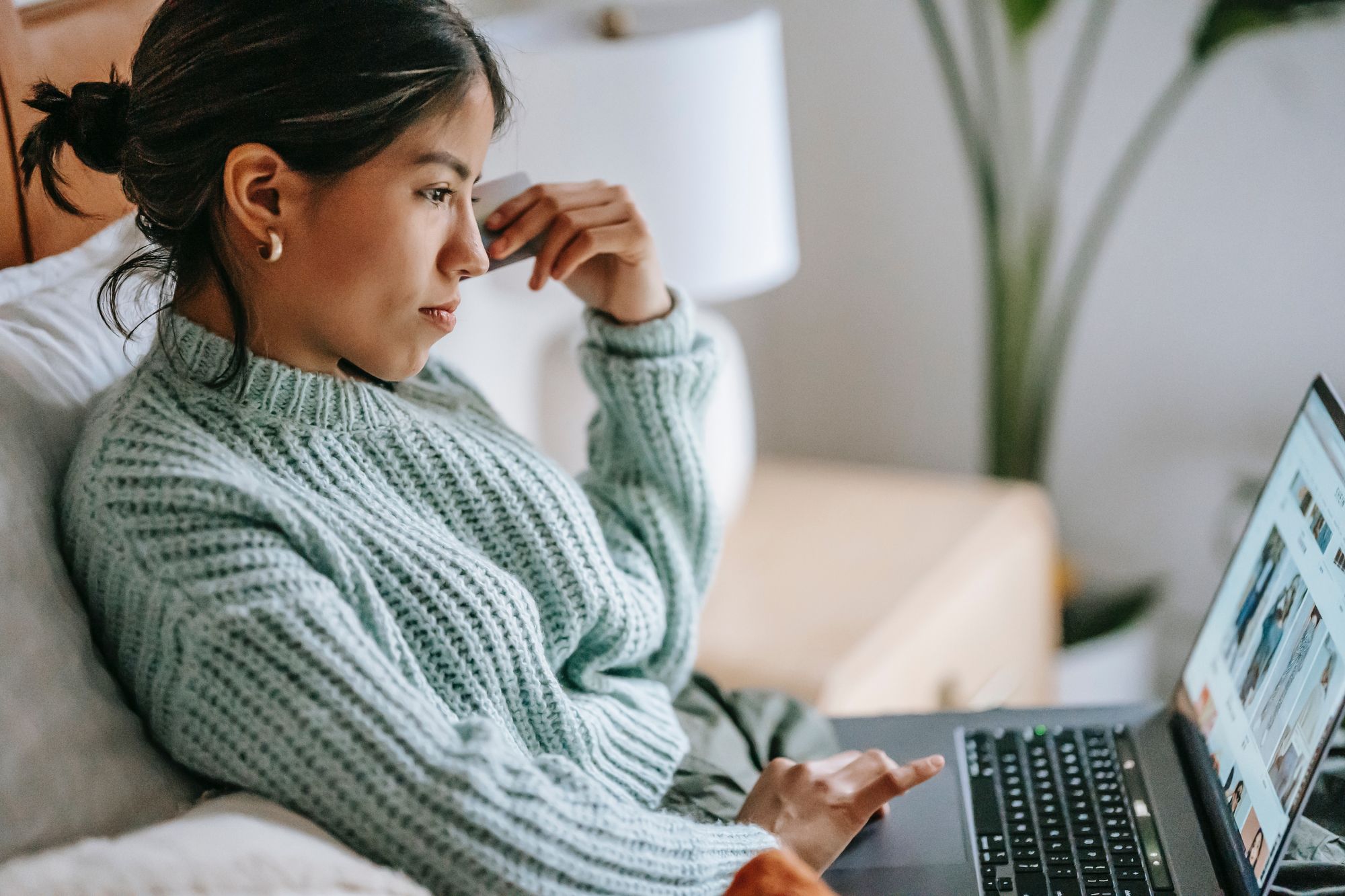 Moreover, the greater you get, the harder it is to keep it up. Yet, keeping customers connected doesn't need to be that hard, right? All you need is to have some proper techniques to set up and suitable apparatuses to help you.
In this article, we will talk about some digital transformations in customer engagement techniques that can help you bring your A-game in customer service.
By the end of the article, you will have insights into:
What is Customer Engagement?
Why is Customer Engagement Important?
What is Digital Customer Engagement?
Why is Digital Customer Engagement Important?
13 Ways Digitalizing Customer Engagement Enhances Customer Service
What is Customer Engagement?
Customer engagement is the interactions that take place between a company and its customers. The company initiates the exchange, and the customer chooses to take it further or not.
The limits for customer engagement were sales, support, or services initially. However, today it's a running practice for brands so that they can plan better customer service. The more customers interact with a brand, the easier it gets to crack the customer service mantra.
In no time, companies realized that the fundamental pillar of any business is customer engagement. To have happy customers, customers who return to you for service,  and customers who will stay loyal to you.
Why is Customer Engagement Important?
A recent study shows that a wholly engaged customer represents 23% more revenue in a business than the disengaged ones. Not having a customer engagement plan or strategy in place could mean that you miss out on some great opportunities to fuel your business.
The relationship between a customer and a brand is not just built by how good your product is; it is how you maintain the same standard throughout your customer's journey. And how you prioritize them in your company by providing the best customer service.

There is no one-size-fits-all method to excel customer engagement for every company. However, a focus on empathy and clarity makes a solid basis for customer engagement.
You can use many positive customer engagement examples as a customer engagement strategy. The most significant among those would be digitalization. Digital customer engagement will help you boost your business. You may ask why. So, let us find out what digital engagement is and how it helps you offer a proactive customer service.
What is Digital Customer Engagement?
Digital customer engagement is the process of interacting with potential and existing customers through various digital channels. It helps to build a relationship with your customers virtually. These digital channels mainly include email, messaging, social media, live chats, video chats, and many more.
Yes, you can build your relationships in person, but how often do you interact with people in person and online. The answer would be more online and less in-person. It shows that the world today functions online, so as a business, too, it is in the best interest of both sides to take that interaction online.
Why is Digital Customer Engagement Important?
It is no news for us that the digital world is constantly developing. It means that customer experience and customer expectations are taking a turn too. Digital customer experience shapes how we do customer experience, so businesses must keep up and use them to direct their business strategies.
Your potential customers want you to be aware of their preferences, purchase history, what they might be looking for in your brand. They want you to treat them as individuals more than customers to who you want to sell your product/service. Your customers want you to keep track of their data and customize their experience with you as a customer.
Considering this, companies must harness all the customer interactions on different platforms and use that data to design new strategies for customer engagement. All the companies will keep this a regular practice will build on their success.
To summarize, better digital customer engagement leads to more customer data and better customer experiences, leading to higher profits on your end.
There a few ways you can improve digital customer engagement with the help of few digital customer engagement strategies.
13 Ways Digitalizing Customer Engagement Enhances Customer Service
Rome was not built in a day. So, building a digital customer engagement will also be a process that might take longer, but it will be a good one. Let's look at a few practices that will help you improve your customer engagement in the longer run.
Company Website & Application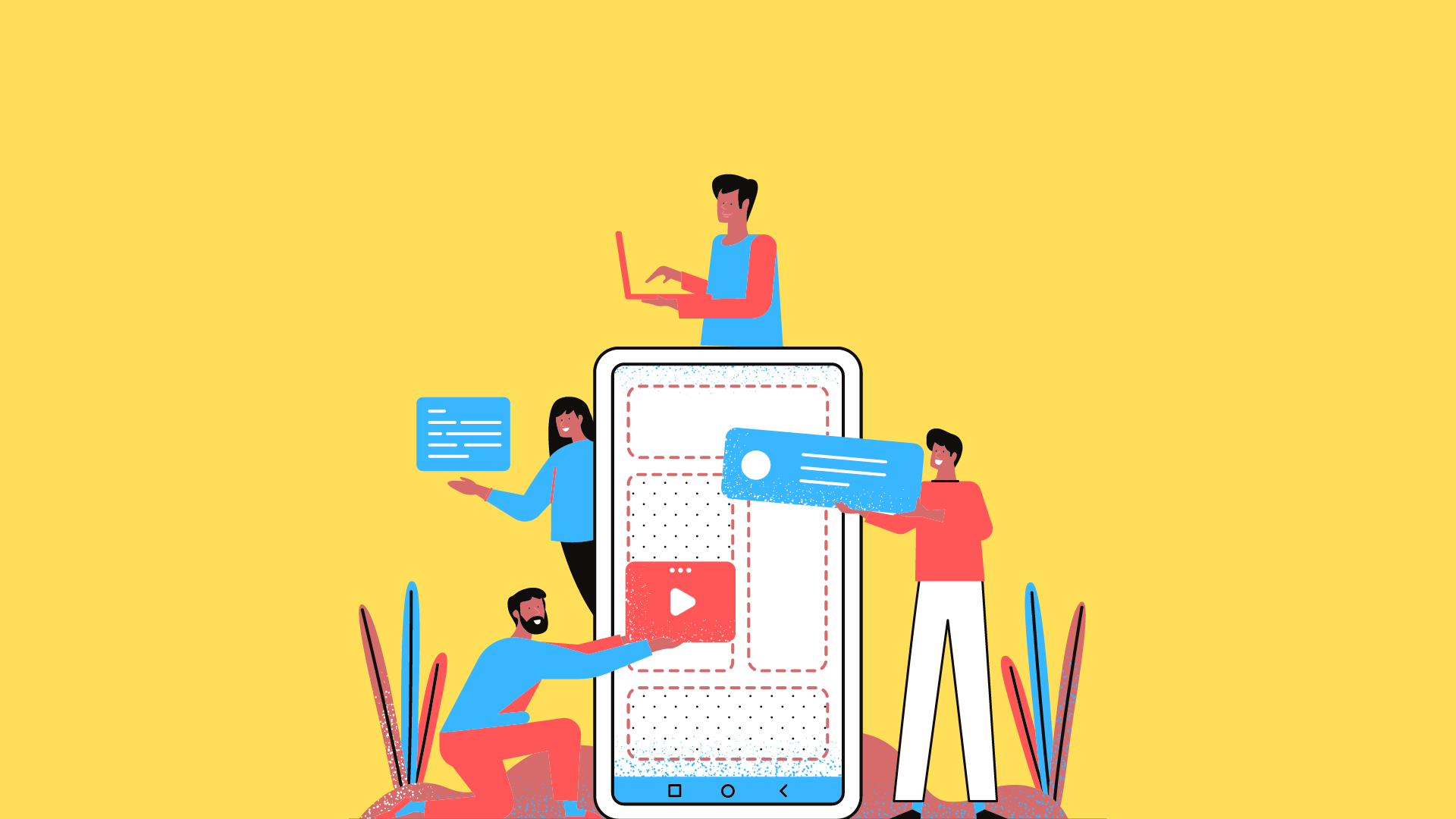 Being the foundation of your business's online presence, your website and application experience positively merit a lot. Your customers rely on these two platforms to learn about you as a company.
Regardless of whether it is the informing, UI, or UX, straightforwardly, everything your site or application amounts to shape your customer's encounters. The objective is just to improve these components to make the customer experience as problem-free as could be expected. This majorly helps you keep your customers close to you.
To connect better, you could begin by focusing on the following points:

Share significant, and essential topics across your blog and different assets, so your customers enthusiastically invest energy, engage in understanding it, and benefit from it.
Ensure your customer touchpoints are customized according to your customer's requirements, gadget, area, and industry to guarantee all your communication is relevant.
Boost customers across all touchpoints (offer gifts, select coupon codes, free master meeting, reference reward, and so forth) to bait them into staying close by on your digital platforms. As a result, they will engage with your brand.
If you are thinking that you are the only industry making this shift then you would be happy to know that wholesale businesses and manufacturing industries have also digitalized services.
Use the Power of Social Media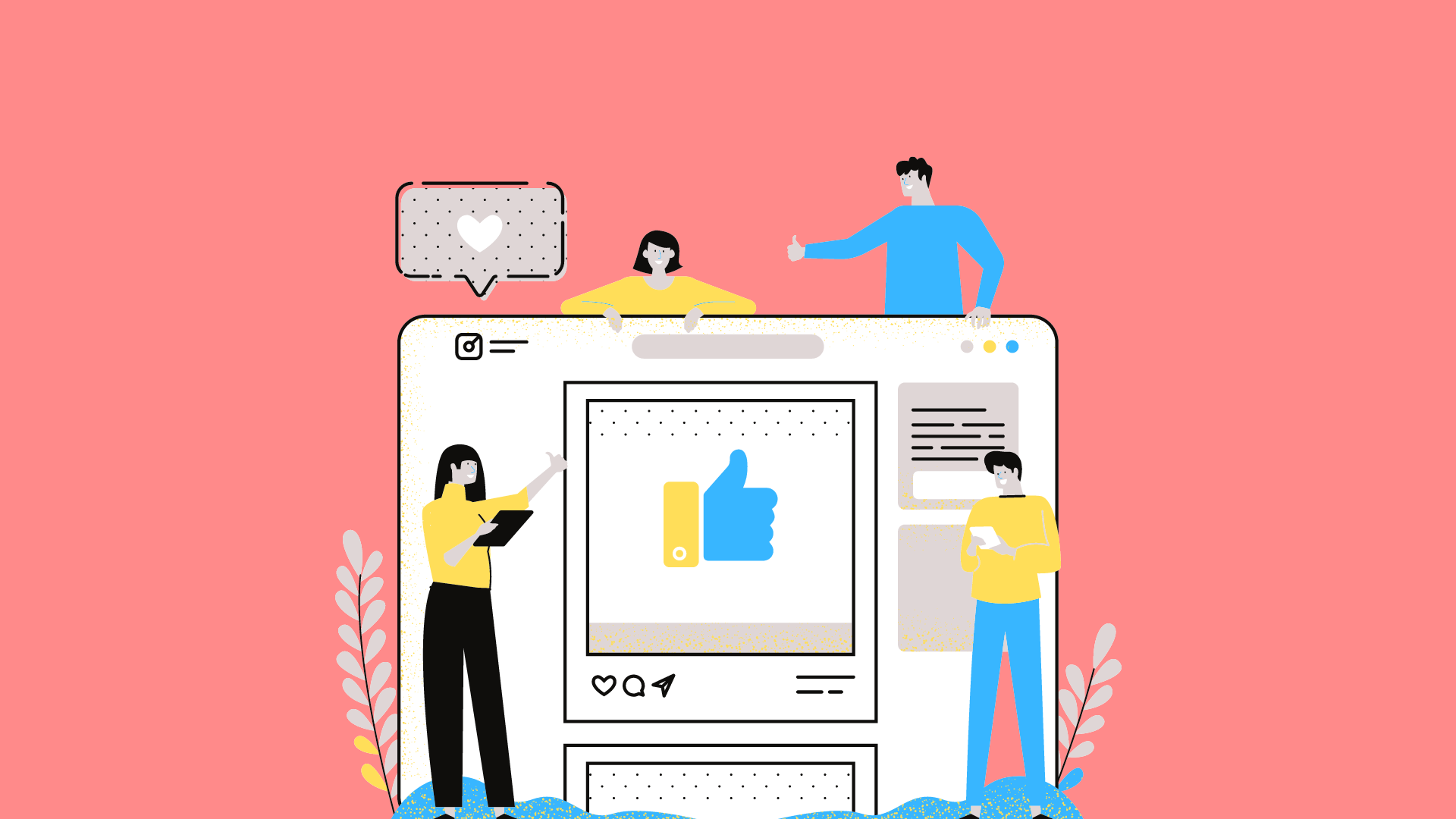 Thinking of social media, you often this is just a platform to connect with your friends and family. Well, it is no longer just a platform to build relationships with family and friends, but very much a platform for brands to connect with their customers.
With the help of social media platforms, you can learn about your customer's preferences. You can make a note of the kind of customers your product or service will appeal to.
A few popular actionable to use social media in your best interest would be by involving in online discussions, creating campaigns that will act as conversation starters.
24x7 Live Chat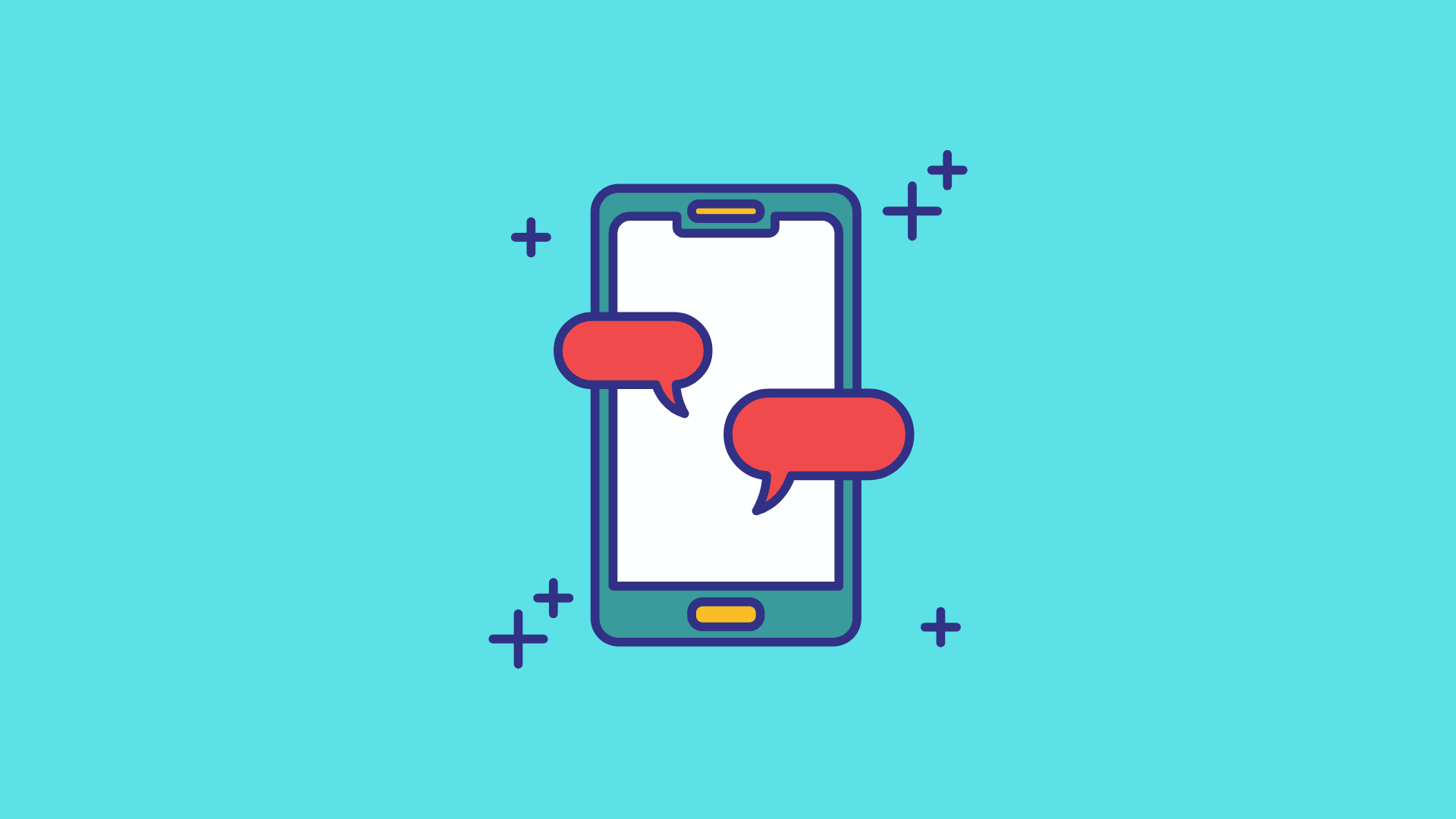 Live chat makes for one of the best outcomes of digitalization. It allows you to stay connected with your customers. You can assist them with their queries at any point in the day, help them resolve their technical issues, and so on.
In this way, your customers will always be connected with you. It will also allow you to learn customer behavior. You will open a 24x7 space for your customers, which will lead to maximum engagement. As a result, you will improve your customer experience with your brand over time.
Moreover, the information you gather from your customers, maybe even feedback on your service too will help you map the future customer service strategies. You will understand how your customers react to different communication channels such as your company website, app, and so on.
Personalization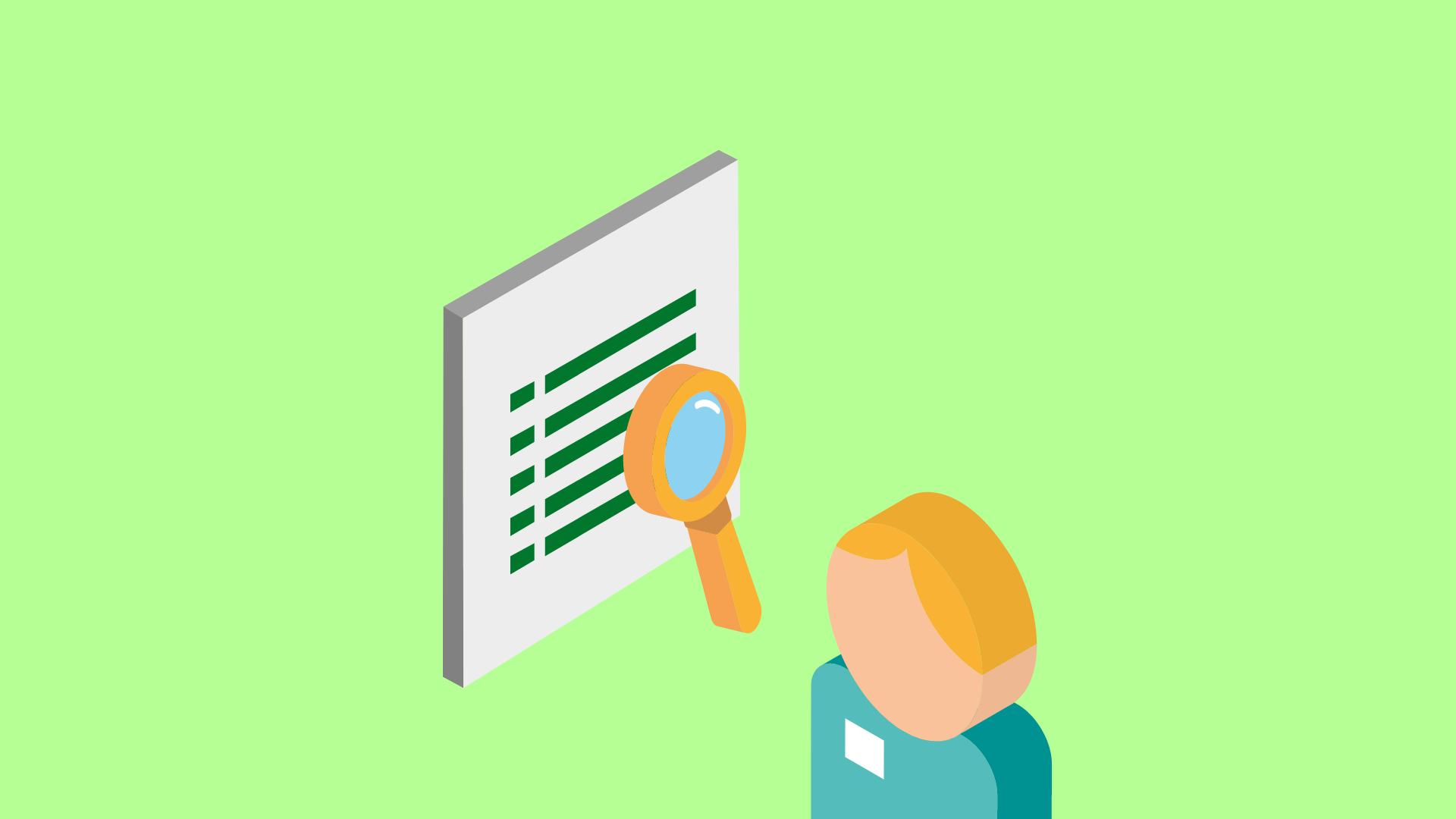 This is a personal favorite to many. It is the best technique to turn your potential customers into leads to start with. Wondering why? When you send a personalized email/message to your potential customers, it reflects that you have done concrete research about the customer and you have put in genuine efforts to have them on board.
The meaning of personalization differs across businesses. Some will just include the name of the customers in the email, and some dig deeper and customize their message/mail based on the customers' preferences.
It enables you to use your customer engagement strategies, convert them into direct messages to your customers at different points in their journey to become your loyal customers. In the long run, with this engagement, you will be able to improve your customer experience and retain your customers.
Provide Customers Self-help Aides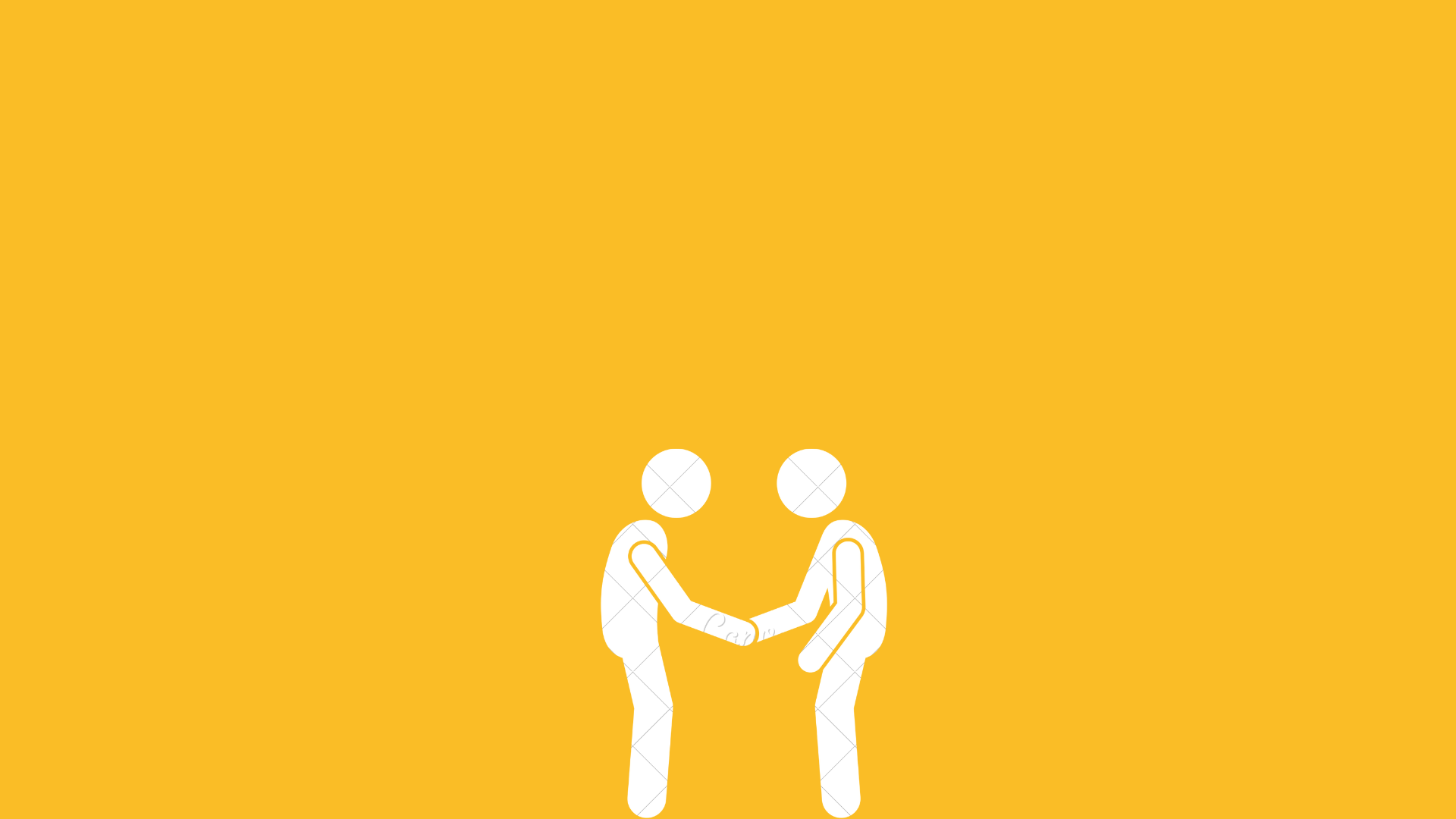 Customers are progressively requesting choices for self-help during any involvement in a brand. These alternatives incorporate various features and administrations, including:
Artificial chatbots can respond to different inquiries and direct customers to a human specialist when essential. An information base of FAQs and articles that customers can undoubtedly allude to when they experience issues or have questions.
There is also a provision of a library of sight and sound assets that customers can use as a kind of perspective when required. Offering self-support answers for your customers enables them to track down their solutions and goals, driving future brand commitment by building trust.
As a result of this, you have your customers involved in how a product is made. They become aware of the quality of the product. Your customers engage with your products, service and build a relationship. Moreover, it shows that you trust your customers with your products and service.
Customer Engagement Report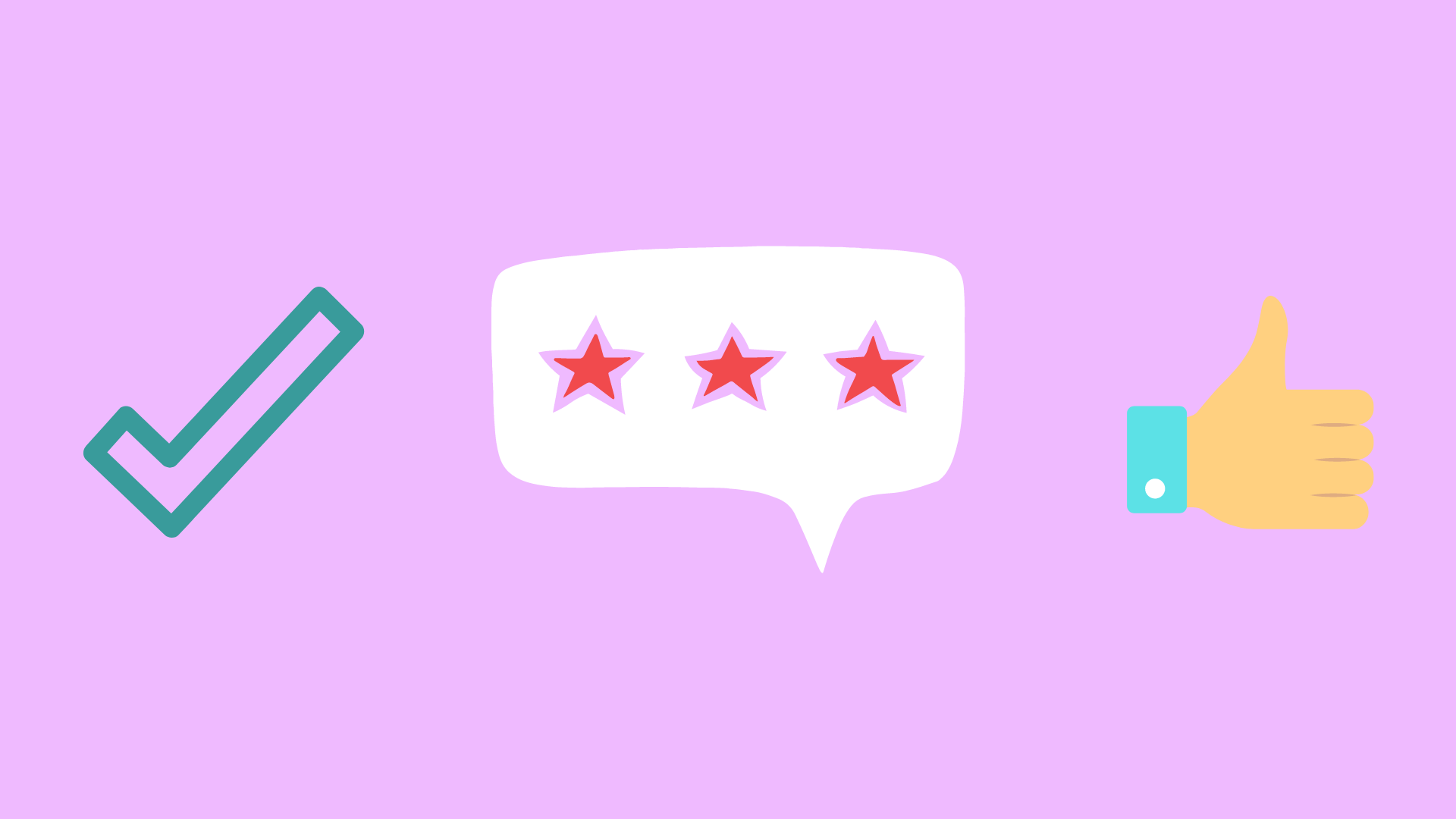 When we talk about customer feedback, many appreciate it and see it as a must-have aspect, but some people fear it. That is for obvious reasons. You can have both positive and negative feedback. However, what's interesting is that both indicate the engagement of your customers.
To find a loophole in your customer service or end product of your company, your customers learn all they can think about it. They get disappointed later in the process and nudge you. And it makes for an opportunity for you to improve your service/product and get a five star. Your customer acknowledges your genuine effort to improve on your end.
On the other hand, when you have positive feedback, you aim to do better. Moreover, you understand that a particular technique worked, and it can help you plan further strategies.
Webinars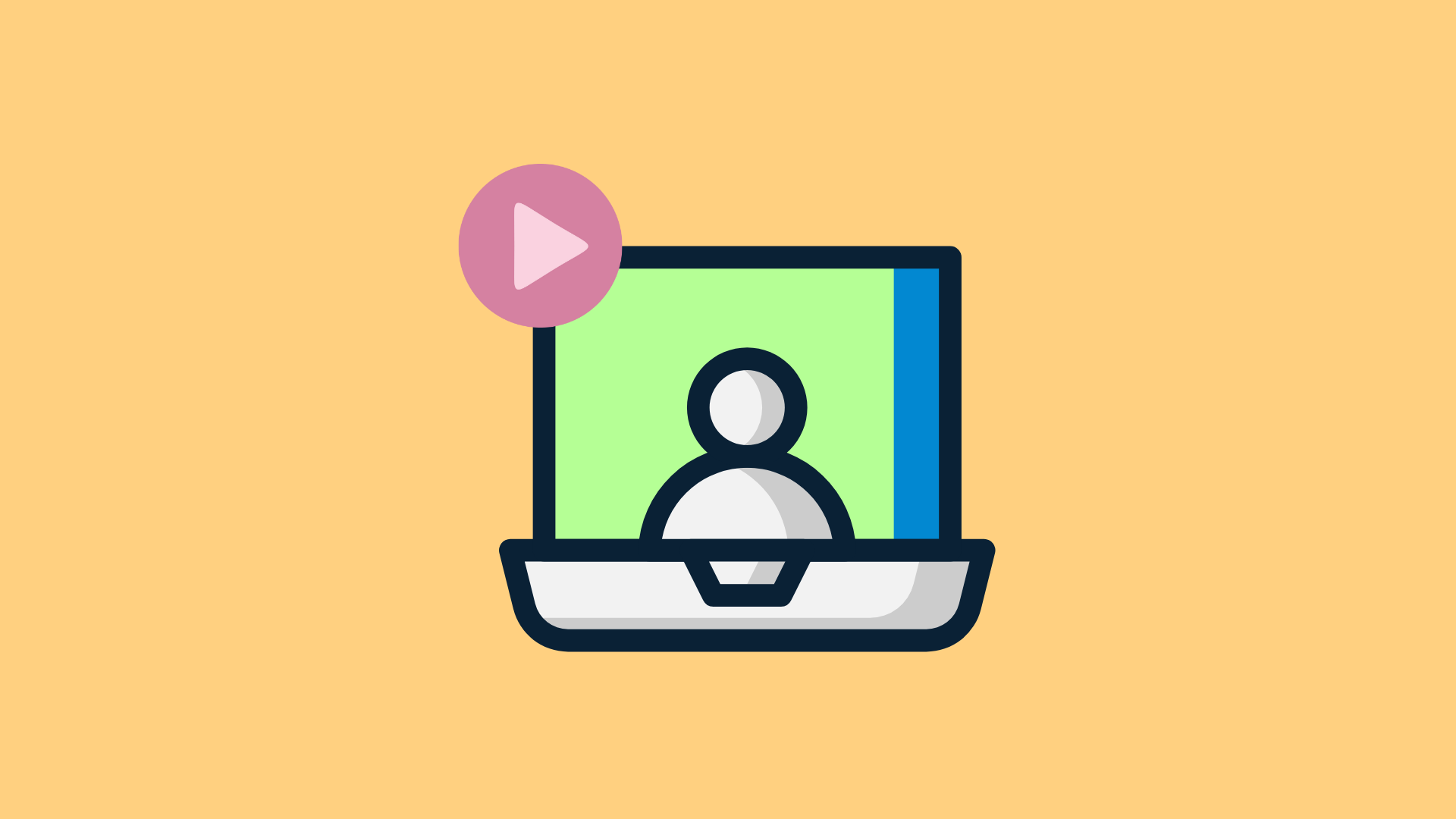 In this pandemic era, everything is online, from shopping to managing a business, education, and so on; webinars are new in the market. How do webinars help in customer engagement, you may ask?
When you have webinars on your products, services, or common knowledge closely relate to what you offer, you have customers asking you questions and involving in the discussion. The more they take an interest in your webinar, be it asking you questions, ultimately, they are engaging with your brand.
Moreover, when your customers are commenting on your live webinars, leaving questions for you, it helps you take note of various opportunities for customer service and improve your performance. It is an excellent source of driving ideas. Considering your customer is king, you should cater to their exact needs and expectations.
These webinars can give you a topic for the next blog on your website. Imagine you have a live webinar software on inventory and why it is a must-have, and one of your customers has a question on the inventory costs.
Even if you have not covered these topics, you can take up these topics for your blogs. In this way, you will have customers actively engaging in your webinars and your website as well. Isn't that interesting?
Now let us look at the following way to improve your digital customer engagement.
Customer Testimonials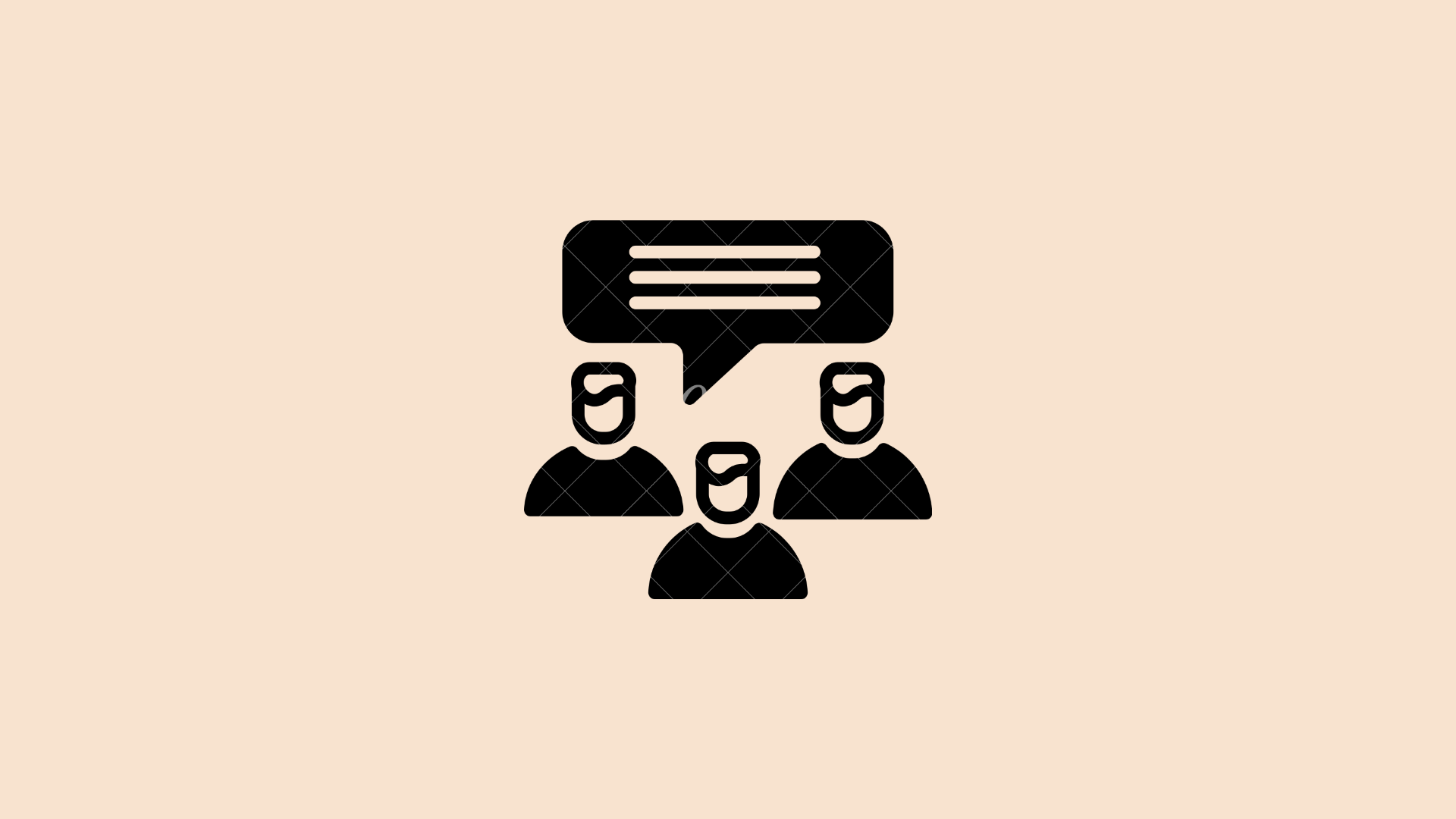 A loyal customer journey with your brand would shape the establishment of your customer service procedure, without which your customer might be thinking twice about your company. To effectively drive and empower customer engagement on your digital platforms effectively, you first need to share a story of your existing customer's journey with your brand or how they started with your company.
Their story, review will include all customer touch-points directly from when somebody interacts with your business and further on after they have become a customer.  Some people fear the customer journey from exploring your site or application and through the various stages of communication. It will help customers connect to you to learn more about the product/service you offer.
Web Push Notifications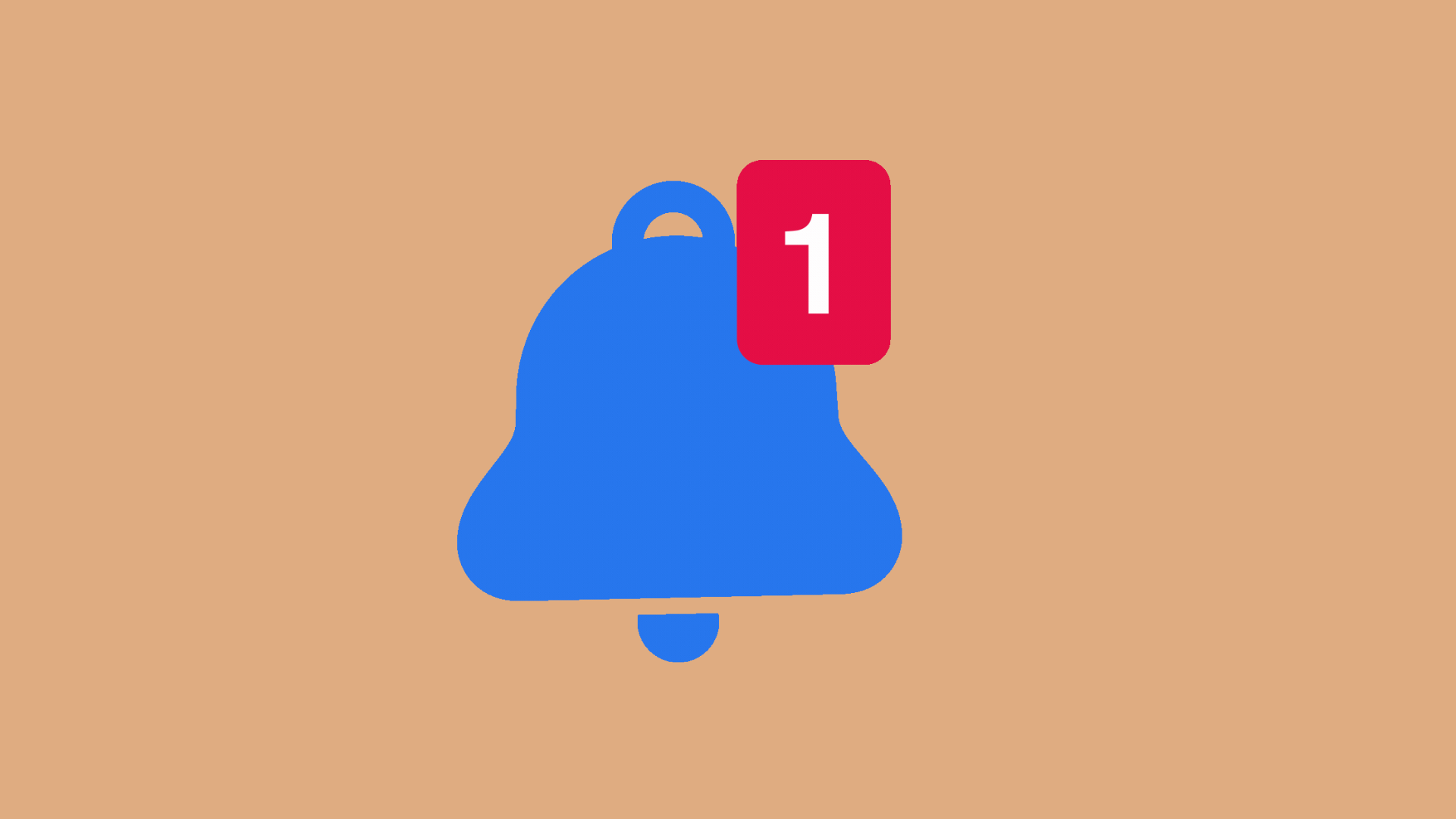 Rather than messages, pop-up messages require a pick-in from customers. Hence, captivating customers through this exceptionally successful, quickly developing channel could be testing yet beneficial to you as a business owner.
To have confidence that your customers are, truth be told, connecting great with your web push notifications and playing out the ideal activities, you need to streamline your selection for the most extreme changes initially.  You just need to ensure your opt-in copy is personalized and compelling and highlights your value proposition to make customers want to stay updated with your offerings.
Moreover, you can also use web push notifications to regularly push updates, trends, new content, and other valuable resources. As a result, your customers will engage with your work across platforms.
You may also want to section your lists to update your customer, so they are by their preferences and necessities. Customize them based on your customer's geographic, usage, and other applicable qualities to customize your customer experience further.
However, refrain from spamming your customer or sending repetitive messages on the off chance that you are utilizing more than one communication channel for a similar mission. It will just disturb customers, hurt your commitment measurements, and may even result in unsubscriptions that you don't want.
Emails for Digital Customer Engagement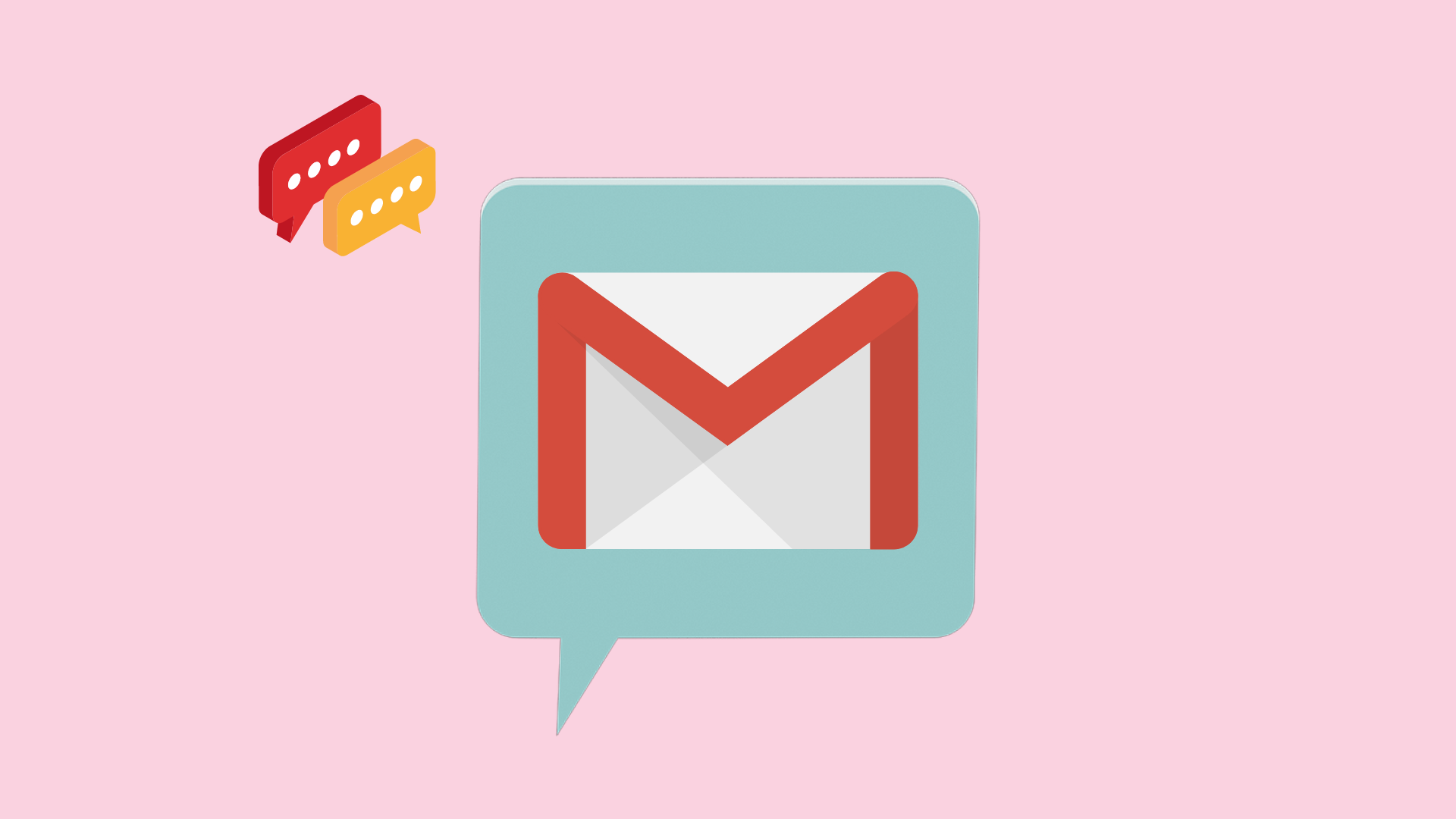 One of the more traditional and age-old customer engagement techniques is emails, and still, they are as significant and compelling today. As business owners or laymen, you depend on emails for practically all correspondence with customers and others. Keeping in mind that this changes from one business to another, customer emails can comprehensively be a collection of the following: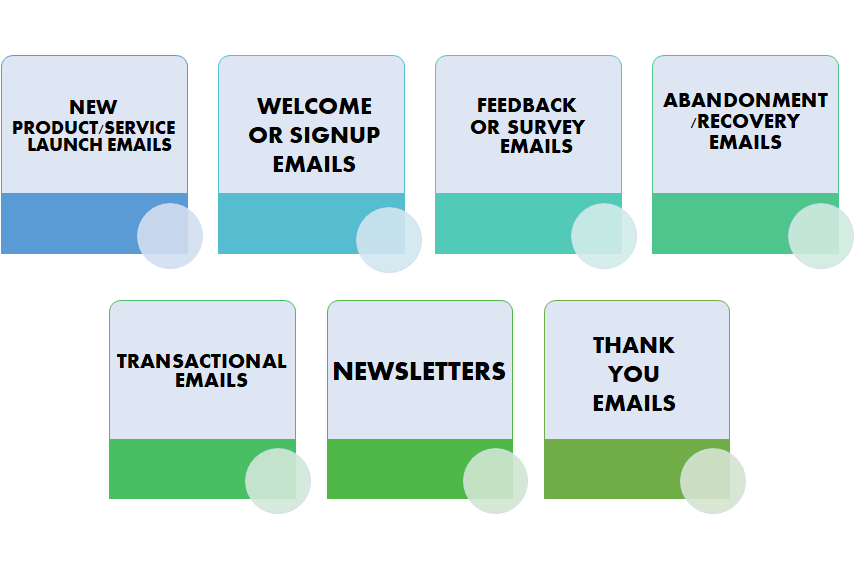 New Product/Service Launch Emails
Abandonment/Recovery Emails
Welcome or Signup Emails
Feedback or Survey Emails
Transactional Emails
Thank You Emails
Newsletters
Videos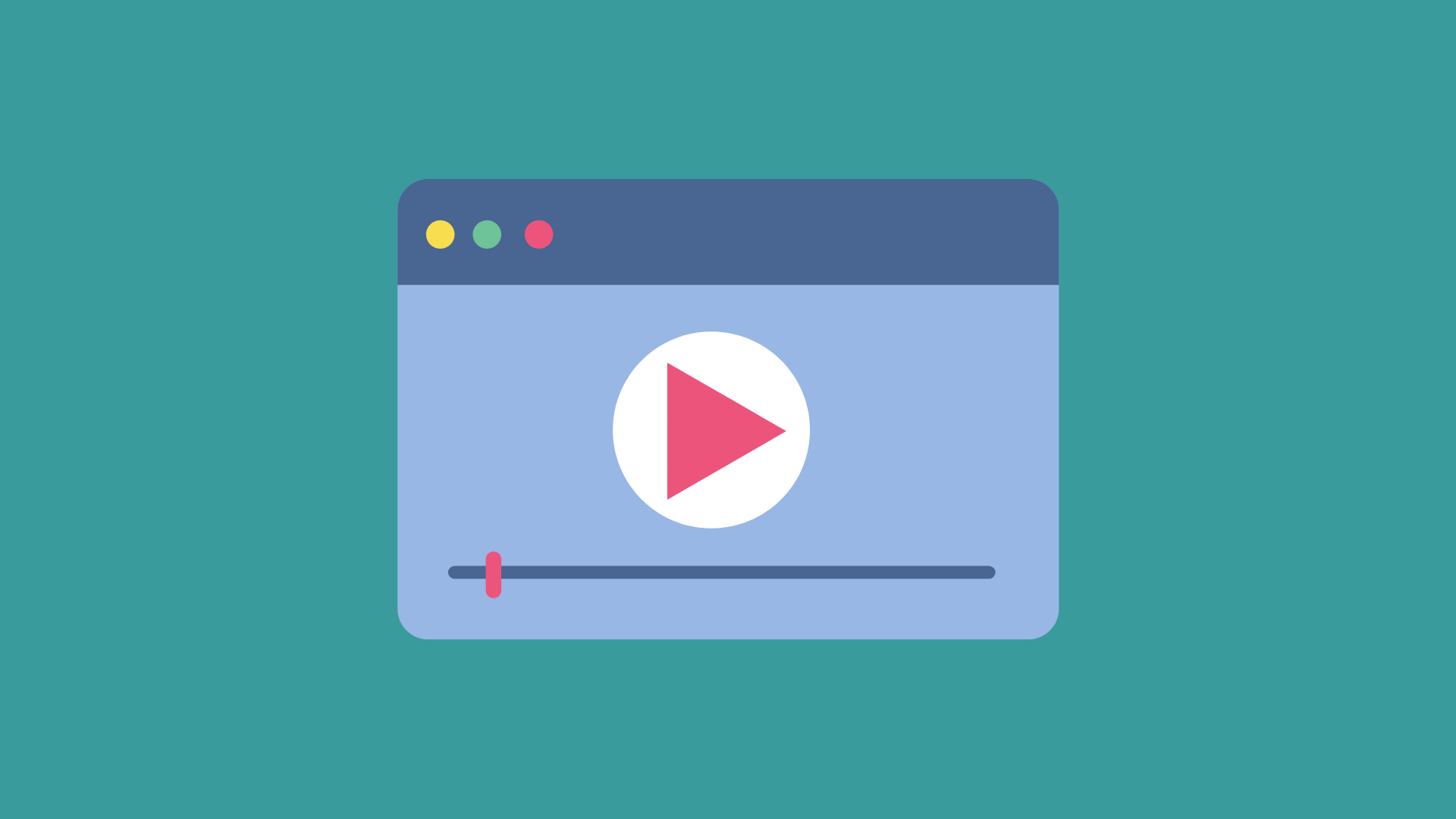 The most critical and favored type of transformation in digital customer engagement substance, videos, has become the dominant focal point in the digital customer engagement sphere.
With the ever-increasing number of brands multiplying down on their video advertising endeavors, whether facilitated on your site, application, online media, or some other outsider stage, videos are considered to drive brilliant customer engagement numbers. They are really convincing, engaging, shareworthy, and ideal for in a hurry utilization.
In order to take advantage of this rapidly growing customer engagement channel, the key is to develop with designs, content continually, and so forth so you can drive more footing, connect superbly, and convert potential customers to leads.
Rather than restricting your video endeavors to the product or instructive recordings, you could likewise investigate intuitive videos, for example, Q&As or 'Ask Me Anything,' where you get a specialist on board to address customer queries.
Another something you can try is UGC videos wherein you welcome your online media supporters to contribute short videos as a piece of a challenge. You can also receive video testimonials and share them on your company website, application, and social media platforms.
SMS/Text Messaging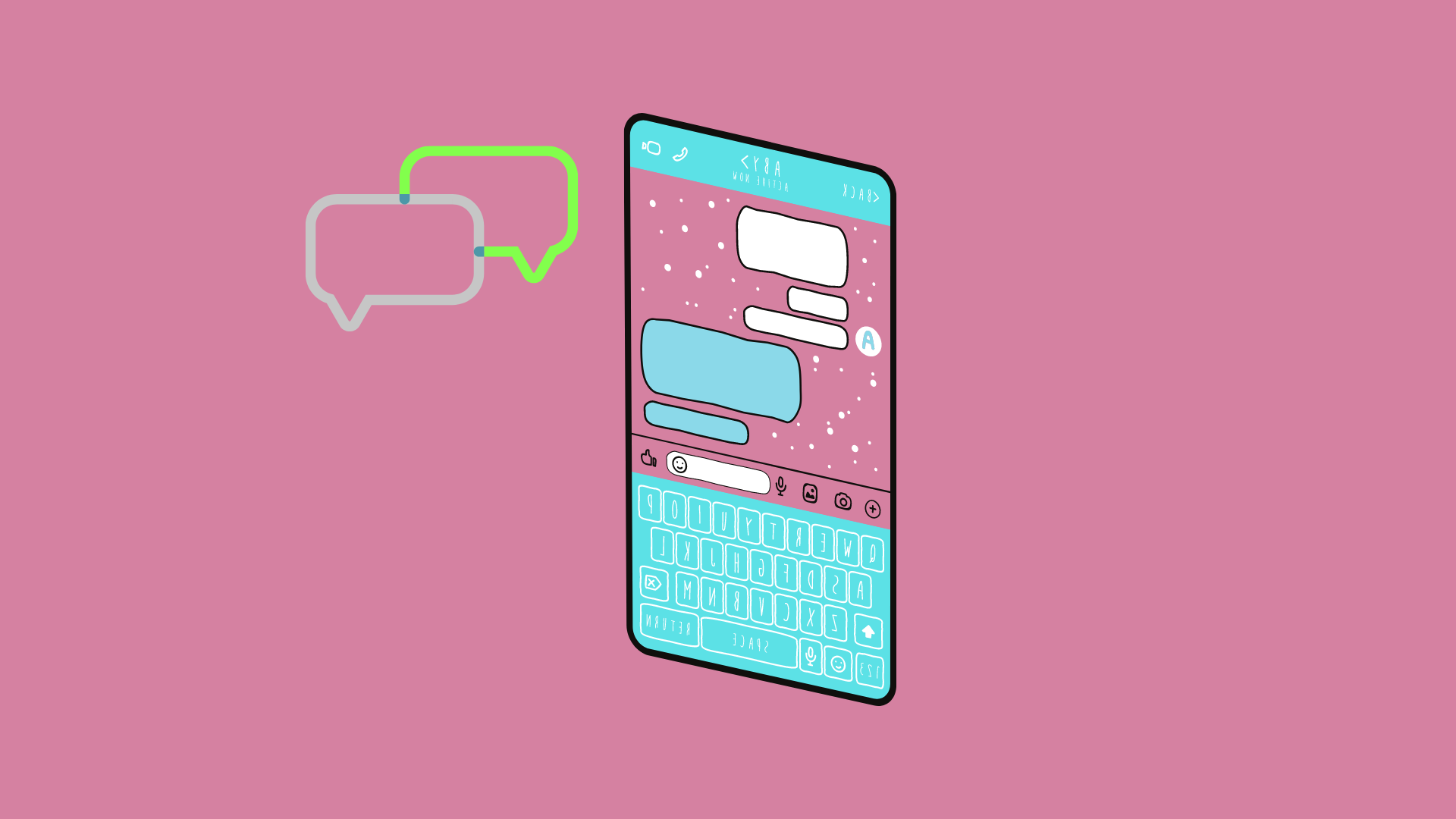 How can we forget this one? Mostly lower costs, no innovative necessities, accessibility, and standard open rates as high as 90% make SMS/text messaging still the most used communication channel. While we might not talk to our friends using text/SMS, businesses are using it for customer engagement since its inception.
Successfully utilizing it to inspire customers for an online business shouldn't be a test. SMS is one channel where customers don't actually mind (or even anticipate) getting particular or value-based messages. The solitary code then left to break is getting the most extreme ROI on your SMS promoting service, for which the following tips could prove to be helpful:
Utilize recorded information to make your SMSs more context-oriented and individual to guarantee a high navigate/reaction rate
Since visual components will, in general, stick out and charm better, make your SMSs visible by adding important emoticons and pictures.
Use SMS to send accommodating and timely updates about occasions, deserted buys, and so forth.
Keep your customers refreshed with data on their rewards and benefits they should not miss out on.
Rather than sharing connections in your SMSs, give an alternative to react to the message to play out certain fast activities like affirming a request, dropping a membership, and so forth.

Voice Assistants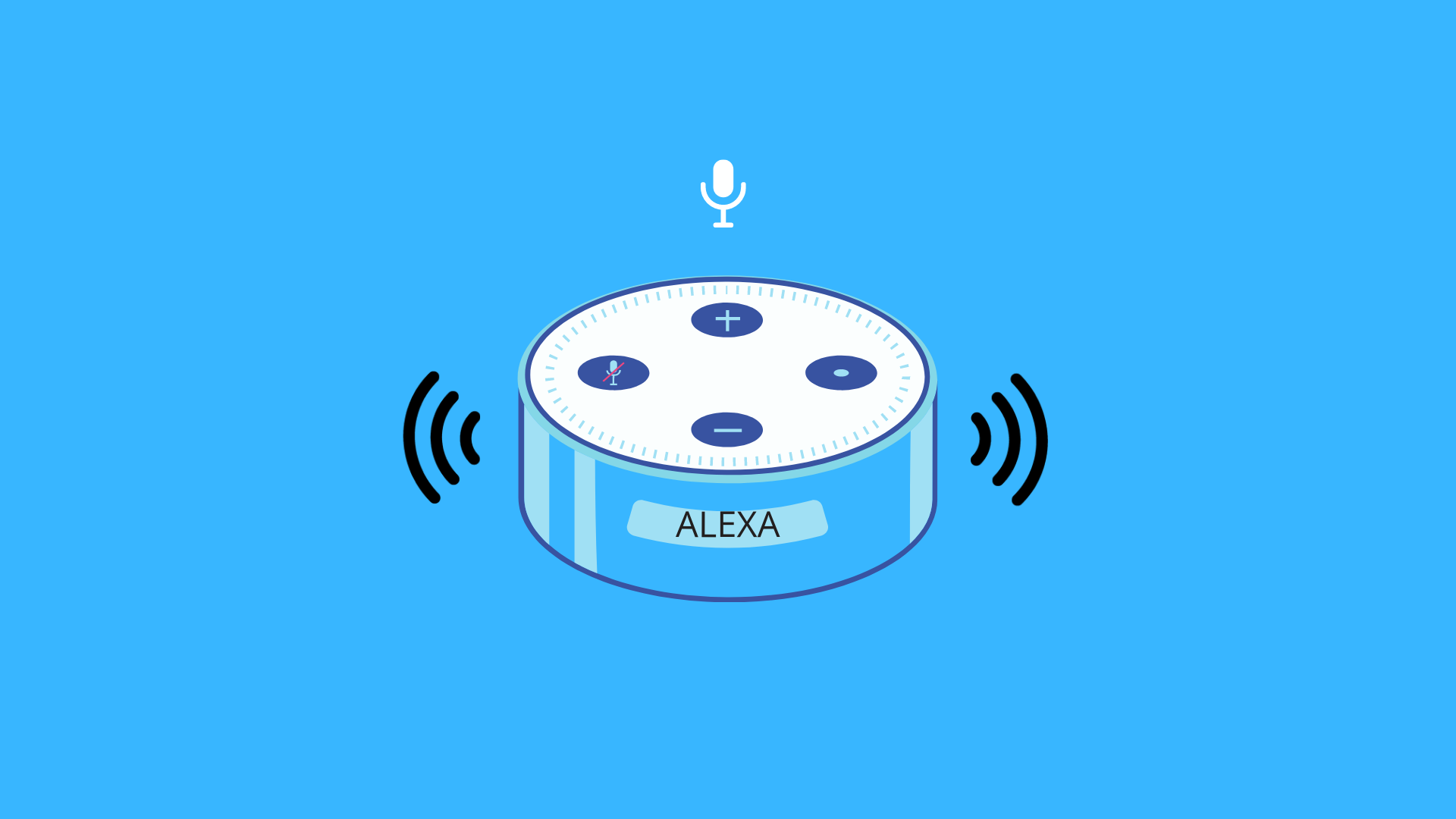 While still in its beginning stages, voice collaborators (like Amazon Echo, Google Assistant, Apple Siri, and Microsoft Cortana) have effectively shown promising potential to take conversational showcasing to more current statures.
In light of AI-fueled innovation, voice aides are an intuitive and customized client commitment channel. Voice partners are progressively making strides as the freshest and most natural correspondence channel among brands and customers.
They work with continuous, bidirectional connections dissimilar to their conventional partners like email or SMS. Aside from that, they permit correspondence with a brand in the most natural and human structure – through voice (instead of composing on a console), which helps construct further and better client connections.
Regardless of whether it is in a hurried shopping, investigating and question goal, or basically getting to the news, voice partners are changing how organizations engage with customers.
With this, we wrap up the 13 ways digitalizing customer engagement has transformed customer service.
The Final Word
With the constant innovation and development in the digital world, customer engagement techniques fueled by a dogged competition among organizations for customer's attention, the definition of customer engagement is also changing. It is also developing.
The only way to continue your progress is to continue to focus on digitalizing your customer engagement. If you are still finding it difficult to crack, you might want to try Deskera CRM.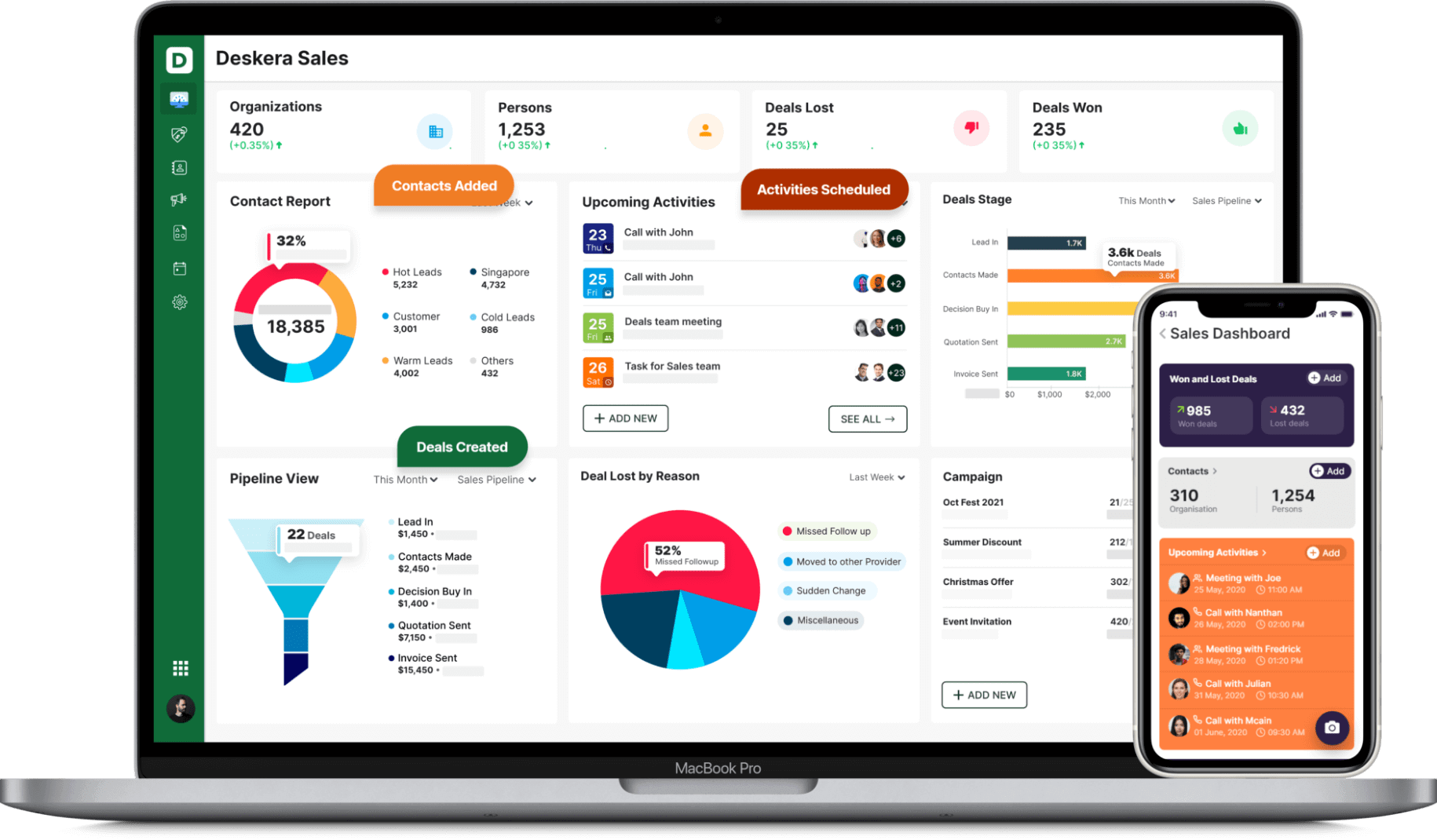 Deskera aims to simplify your business and, with its various features, makes sure you are providing nothing but the best to your customers.   With Deskera CRM helpdesk, you can easily categorize, prioritize, track and solve customer support tickets.
Deskera CRM helpdesk also allows you to generate an intelligent knowledge base for your customers in just a few taps as a means of self-service. Create a smart repository of articles and sections so that your customers can find answers by themselves. Share relevant articles with your customers for fewer tickets.
Moreover, With preconfigured templates and quick setup, you can have your help site up and running with no coding required. With Deskera CRM helpdesk, you take control and manage your sales, your customer support all in one place.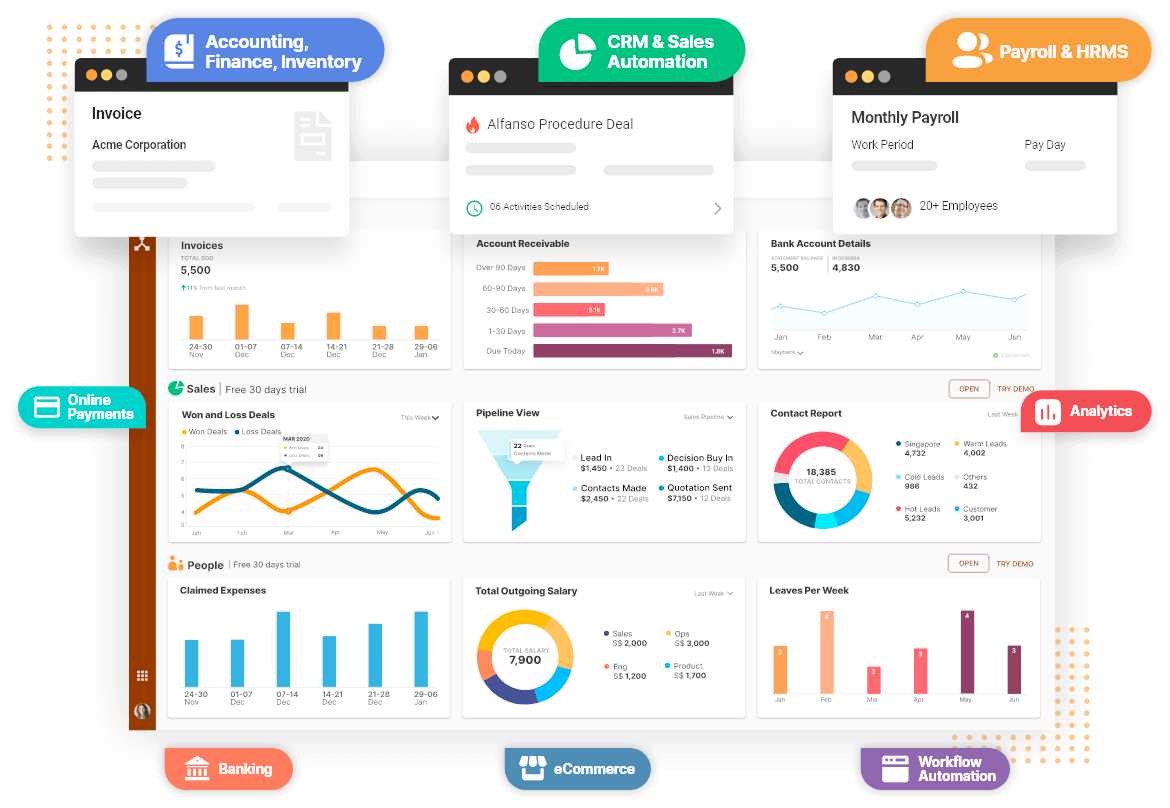 Deskera also allows you to connect your support email with the help desk feature to receive and respond to customer issues and queries. Categorize, prioritize, and assign tickets to your support staff.
Key Takeaways
Customer engagement is the interactions that take place between a company and its customers.
Not having a customer engagement plan or strategy in place could mean that you miss out on some great opportunities to fuel your business.
Digital customer engagement is the process of interacting with potential and existing customers through various digital channels.
Digital customer experience shapes how we do customer experience, so businesses must keep up and use them to direct their business strategies
Major digital customer engagement transformations include the formation of the company website of application.
Use of social media for customer engagement
24x7 live chat for customer assistance
Personalization of customer service so that it's more likely for customers to engage with you.
Provision of self-help services
Use of customer feedback system
Use of webinars to improve customer engagement
Customer feedback and testimonials to garner more attention and engage more customers
Web push notifications to not let customers miss out on the company offerings
Emails as the best means of customer engagement
Use of videos to educate customers and share latest updates about the company and more.
SMS and text messaging to remain in close contact with customers
Voice assistants to improve customer engagement in a more convenient fashion
Related Links

If you found this article insightful, you may also like to read: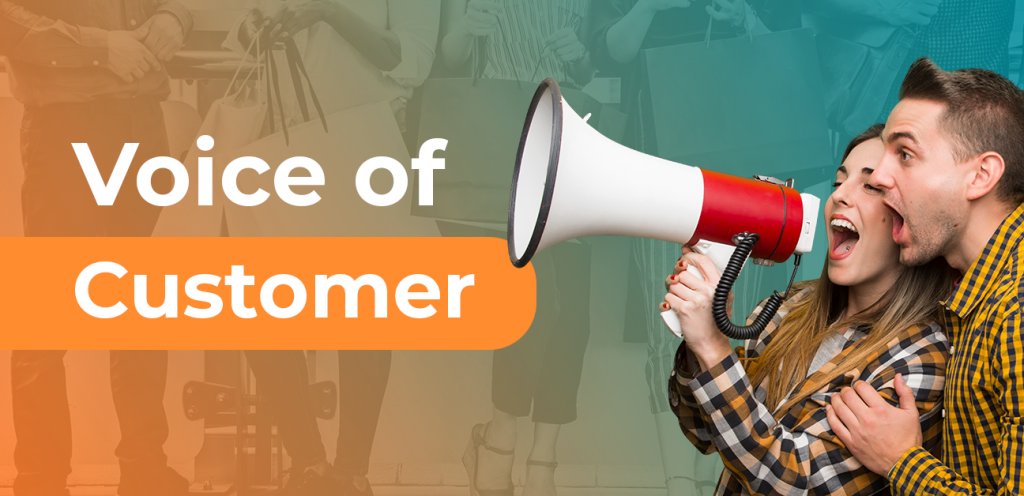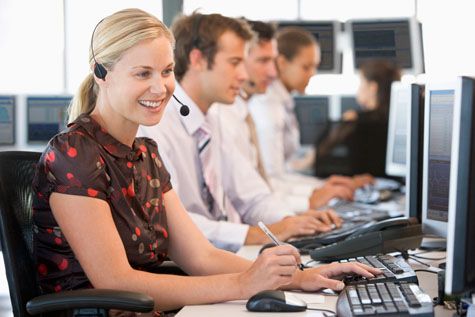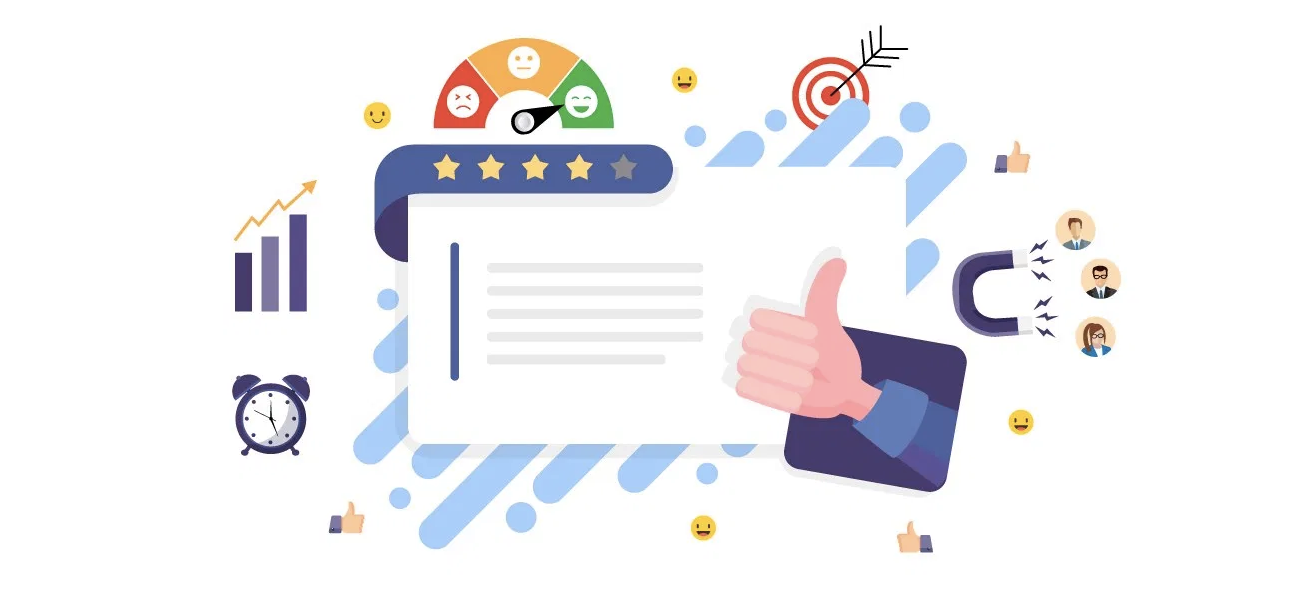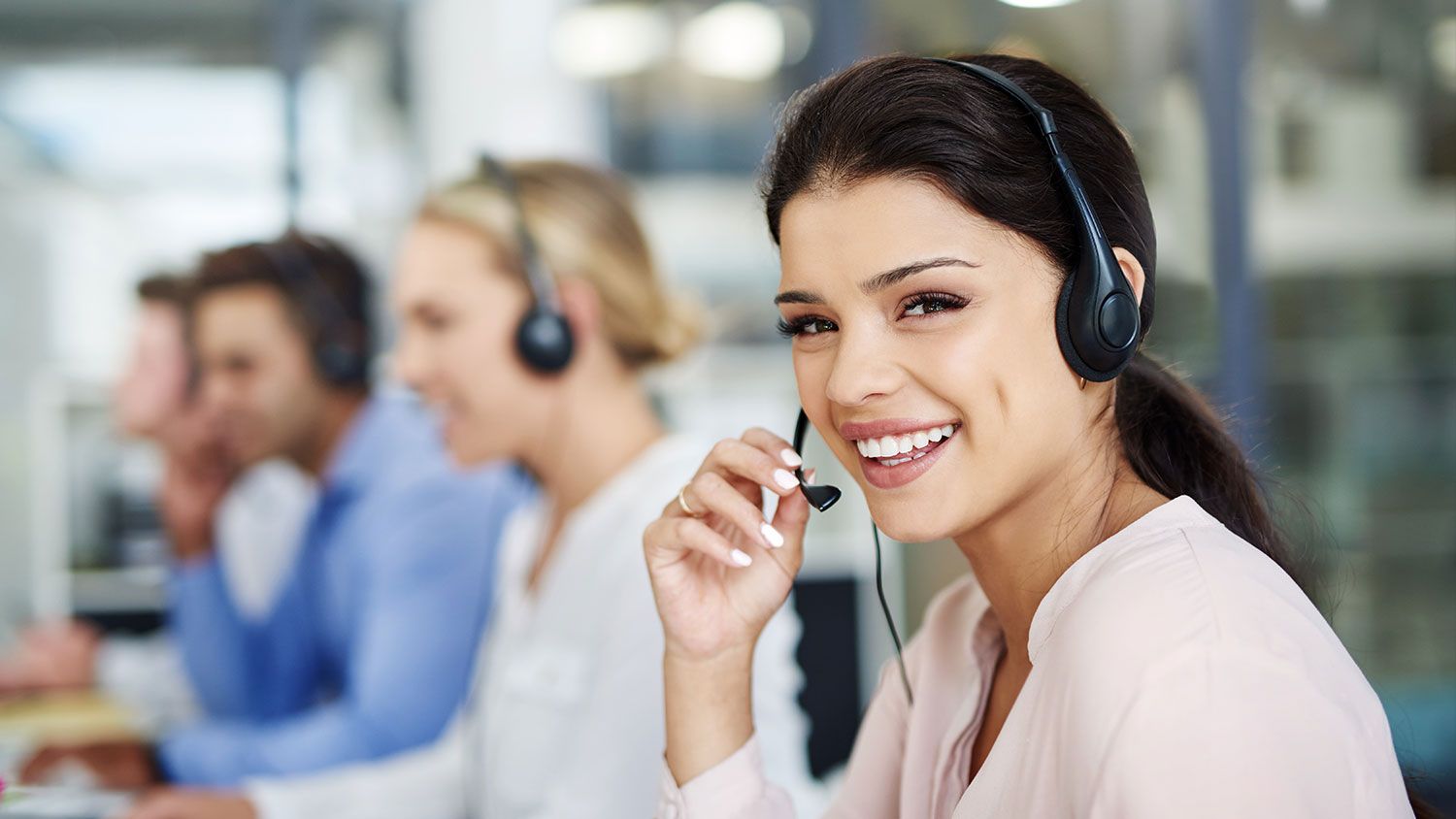 ---
---