Can you imagine your business without an excellent accounting/bookkeeping service? Yes, it's impossible to have a business up and running without an accounting service. The history of accounting traces back to ancient civilizations, and the importance of bookkeeping services has only soared since then.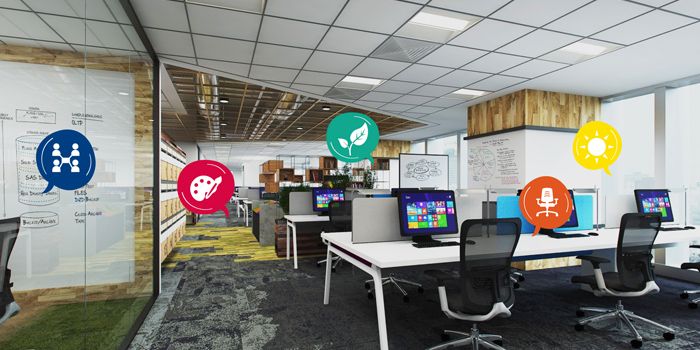 In the 20s, too, especially in 2022 aka startup era, and established businesses scaling up, accounting services have become a fueling factor to success for many. Since we are talking about bookkeeping services, let's find out some of the best bookkeeping services or companies that makes your business a breeze in 2022.
This article covers the following:
Try Deskera For Your Business Today!
Get a Free Trial Now
What is Bookkeeping?
Bookkeeping is the day-to-day process of recording and managing a company's financial transactions. Generally speaking, bookkeeping deals with recording transactions, sending invoices, paying back vendors, preparing financial statements at the end of the year, and much more. Also take a look at the four main financial statements that you must know about.
Through these bookkeeping activities, your business can figure out how profitable it is and make key decisions on sales planning, product offerings, and many other financial aspects of the business.
Bookkeeping includes:
What Does a Bookkeeping Service Mean?
A bookkeeping service ensures that exact, exceptional monetary information is shared so the bookkeepers can plan yearly monetary reports and assessment forms for your business. You utilize these bookkeeping reports as an entrepreneur or business owner and different business partners.
Let us look at the five things a bookkeeping service takes care of for you.
Data Entry
Data entry is the technique of recording monetary exchanges, that is to say, keeping a record of the money you receive and what you spend as a business.
It is the basis of accounting and bookkeeping administrations. The more precise monetary information easier it is to prepare fiscal summaries. This is because accurate monetary records will help you as an entrepreneur and partners get a valid and fair perspective on how your business performs.
Bank Reconciliation
This alludes to the most common way of looking at the monetary exchanges in your books of records against the exchanges reflected in your bank statements. It helps you to match the entries in your books with the bank statements.
In this way, imagine your accounting books show a transaction of Rs. 30,000 between you and your client; however, the bank statement does not show the same. With the help of this, you can avoid any discrepancies and improve on it.
Accounts Receivable, Accounts Payable, and Payroll
A bookkeeping service guarantees that your clients are invoiced, and they pay installments on time. Besides this, the bookkeeping service guarantees that any remaining bills to providers are paid on time and not piled up. They guarantee that bills are paid on time to avoid any discrepancies.
This helps you keep up with the creditor liabilities and records receivable. A bookkeeping service also helps you record your worker compensation, change salary scales, and guarantee that the net pay rates are paid to the representatives on the necessary due date. This is important because timely payments keep your employees happy and improve their work efficiency.
Maintain Financial Reports
There are different monetary reports that an organization needs to maintain consistently. These monetary reports include your company's balance sheet, a profit and loss statement, and a cash flow statement.
This was all about the bookkeeping services. Now let us dive into your much-awaited section, best bookkeeping services in 2022.
Best Bookkeeping Services in 2022
If you want to reach the top of your game as a business owner in 2022, here is a list of best bookkeeping service that can help you with that.
#1 Deloitte
Deloitte is a leading global provider of audit and assurance, consulting, financial advisory, risk advisory, tax, and related services. With more than 150 years of hard work and commitment to making a real difference, our organization has grown in scale and diversity, with approximately 286,000 people in 150 countries and territories providing these services, yet our shared culture remains the same. Our organization serves four out of five Fortune Global 500 companies.
#2 PWC
PwC is an industry-leading Private team, combined with the power of a cloud-based solution, that gives you the help you need with ongoing accounting, controller tasks, process review, documentation, system conversions, and more. Here are a few bookkeeping services that PWC offers:
Advice on bookkeeping, monthly/quarterly/ annual reporting, and compliance issues, or full outsourcing of these functions
Accounting
Mongolian Statutory Financial Statements compilation
IFRS Financial Statements compilation
Development of a chart of accounts, provide initial setup of an accounting system for newly registered enterprises and representative offices.
Accounting training for your personnel
#3 Ernst & Young
EY exists to build a better working world, helping to create long-term value for clients, people, and society and build trust in the capital markets. Enabled by data and technology, diverse EY teams in over 150 countries provide trust through assurance and help clients grow, transform and operate.
Working across assurance, consulting, law, strategy, tax, and transactions, EY teams ask better questions to find new answers to the complex issues facing our world today. EY refers to the global organization and may refer to one or more of the member firms of Ernst & Young Global Limited, each of which is a separate legal entity.
Ernst & Young Global Limited, a UK company limited by guarantee, does not provide services to clients.
#4 Deskera
Deskera is an all-in-one cloud-based accounting software that helps small business run their business efficiently anytime, anywhere, on any device. Deskera is committed to transforming the way small businesses across the globe run their business. Founded in 2008, Deskera is one of the fastest-growing software service companies globally, specially designed for small businesses.
Moreover, Deskera offers some great plans for your company, big or small. You can opt for a 15-day trial and find out for yourself all the wonders Deskera can do for your business.
Try Deskera For Your Business Today!
Get a Free Trial Today
How Can Deskera Assist You?
For how noteworthy Deskera is for your business, we can't talk about all that its bookkeeping software offers. Deskera is an intuitive, easy-to-use platform you can utilize to automate not just your costs but almost every part of your accounting cycle.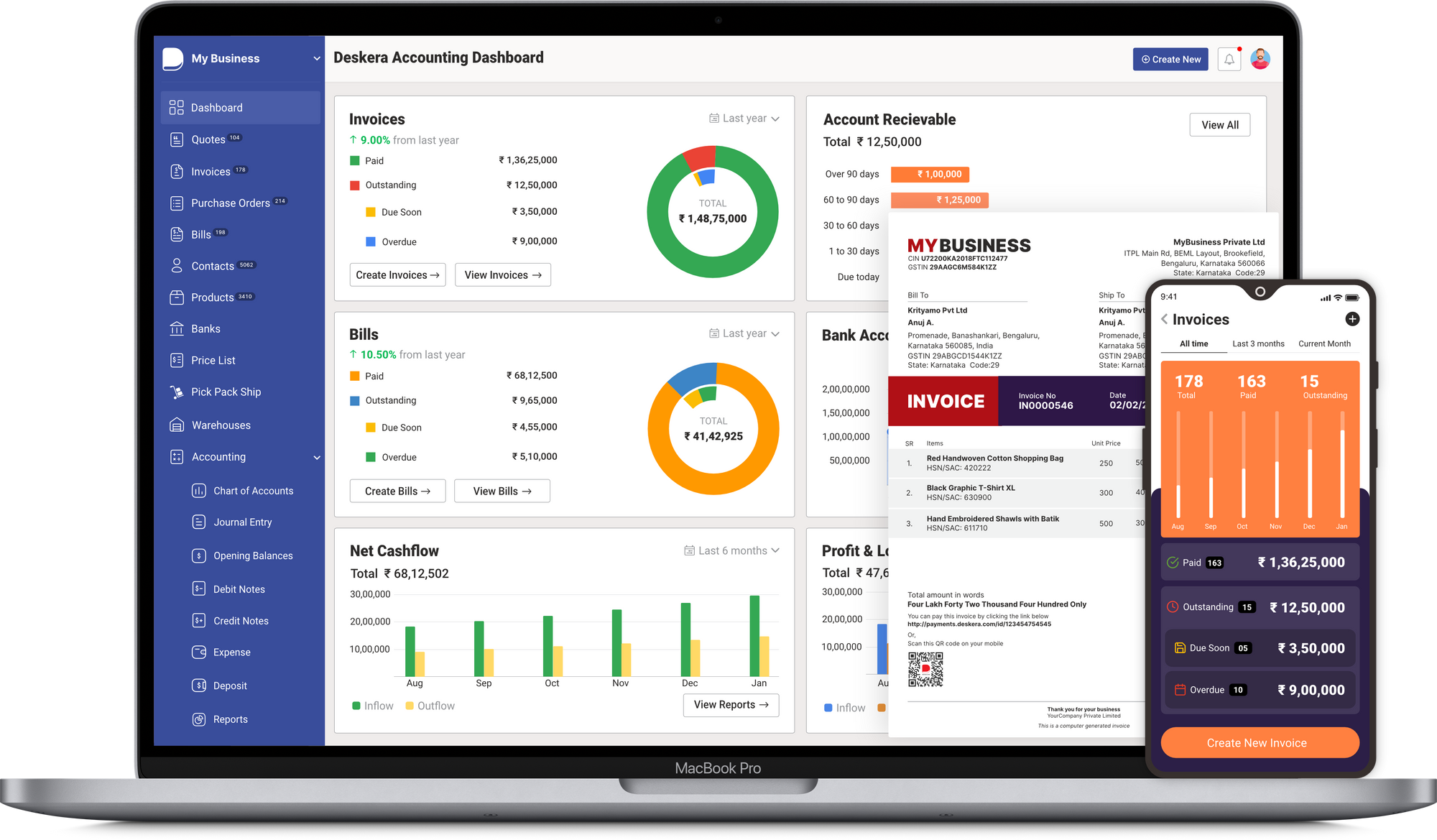 #5 KPMG
KPMG's online accounting offers growing businesses a robust set of features. KPMG is known for its powerful, automated bookkeeping; however, they also offer many other features, depending on the plan you choose for your business.
KPMG offers Bookkeeping services like daily revenue and expense categorization, real-time bank reconciliation and credit card reconciliation, receipt storage, and financial reports on demand.
#6 Grand Thornton
Cloud accounting is an innovative bookkeeping service from Grant Thornton that allows you and your advisor to collaborate seamlessly. The service can be customized to meet your unique needs and can be easily scaled as your business grows and evolves. Depending on the size of your operation, cloud accounting can replace traditional bookkeepers or complement an existing financial team.
Grand Thornton bookkeeping service offers you an anytime access to manage your business on the go. You can manage and track your receipts, bills, and statements without any hassle. Apart from this, payroll services are also made easy with their bookkeeping service, be it payroll calculations, remittances, direct deposits, or tax forms. You can also streamline and automate your payment process and monitor, forecast cash flow, and track KPIs, and you are all set for success.
#7 BDO
BDO provides high quality, flexible approach tailored to your accounting needs. They provide a complete outsourced service managed by a single dedicated team under one contract for multiple jurisdictions to ensure clear communication and 24/7 control wherever you are or want to be in the world.
The global network and geographic coverage allow you to support your changing requirements, offering flexibility and agility. Their SaaS accounting platform and SharePoint portal provide consistency of reporting, visibility, and control through technology, providing real-time information whenever you need it.
Here are a few Bookkeeping services provided by BDO:
Payroll
Bookkeeping, treasury, and management reporting
Statutory accounts preparation
Direct and indirect tax compliance services
Stock option and incentives
Expat advisory and compliance
Company formation and company secretarial
Local director duties
Tax advisory
Tax and establishment advice
Transfer pricing and value chain.
#8 Smith & Williamson
Smith & Williamson ensures you have effective and accurate financial systems and controls in place to meet your business, and compliance requirements are critical to your success. They offer robust financial reporting that gives confidence to your shareholders, investors, customers, and other stakeholders and enables your business to make confident and informed decisions.
Your business will encounter new financial challenges at each stage of its growth, especially if you're involved in major transactions or restructuring. It's also important to keep up to date on any accounting or reporting issues that could pose a risk to your business.
#9 Baker Tilly
Whether you are looking to outsource your entire accounting department or seeking assistance with basic accounting and bookkeeping, Baker Tilly works with you to create a customized solution that meets your needs and scales with you as you grow.
Baker Tilly offers a myriad of bookkeeping services; take a look at the list below:
Payroll processing and reporting
Sales and use tax reporting
Bank reconciliations
Accounts payable processing
Vendor reconciliations
1099 reporting
Cash management
Financial statement preparation
Account reconciliations
Designing control procedures
Consolidated reporting
Audit preparation
Operational performance review
Budget preparation and reporting
Financial forecasts and modeling
Cash flow analysis
Acquisition due diligence
#10 Moore Stephens
Moore Stephens provides you with a full bookkeeping service but can also focus on particular areas of your accounts, such as the debtor's ledger, payroll, VAT, or bank reconciliations.
Here is how they define the various benefits that they offer via their bookkeeping service:
Online access: You can view your books and records remotely and securely, whenever you wish.
Web-based workflow: You will benefit from streamlined processes, as our web-based workflow allows us to work hand-in-hand with our clients. Together they decide how and what information is captured and devise business rules and approval processes. This will maximize efficiencies, speed up processes, and gives complete transparency.
Appropriate software: They use software and accounting packages appropriate to the nature and complexity of the businesses they support. Alternatively, they will work with your current solution.
Appropriate accounting: They can apply their standard chart of accounts in your business or adopt the framework of your own account.
Flexibility: They maintain particular areas of accounts in line with your business needs and preferences.
Efficiency: They capture, process, and reconcile your business data in the most efficient and effective manner.
Accuracy: Their professional expertise ensures the accurate processing of your accounting information, even in the most complex and technical areas.
Assurance: They maintain your books and records in compliance with all current regulations and your business requirements.
#11 Mazars
Mazars offer outsourced accounting and reporting services that meet your unique needs and fit with your existing functions. As an international business, they have a team of finance specialists who work with companies across multiple jurisdictions. They will coordinate relationships across all your individual countries to ensure you always receive a consistent and integrated service.
Whether you need assistance in preparing management reports or you want to outsource your monthly bookkeeping and reporting functions, Mazars is committed to providing the right level of support. This includes providing you with interim resources on a flexible basis.
Mazar's expertise lies in:
Ensuring you remain compliant with local statutory compliance requirements
Compiling reports that are pre-determined to monthly deadlines and include the specific information you need
Gives you the peace of mind that internal and external reporting is accurate and offers the transparency that your stakeholders require
Supporting your finance and accounting transformation
Providing resources on secondment where it is needed
#12 Haines Watts
Haines Watts has leading chartered accountants for owner-managers, working with over 35,000 business owners in the UK. For over 35 years have provided specialist business advice, accounting services, and tax planning.
Haines Watts accountants can do a great job preparing your limited company, sole trader, or partnership accounts at year-end. However, getting the books together at year-end isn't the end of the story. Using them to make informed business and personal decisions is the most important bit that Haines Watts also helps you with.
Here is all Haines Watts can do for you:
Management accounts
Bookkeeping services
Online accounting services
Online accounting
Other accountancy services
#13 Crowe Clark Whitehill
Crowe Clark Whitehill provides Cloud-based bookkeeping software providing real-time management information allowing you to focus on growing your business instead of managing your books.
You enjoy real-time financial data, anytime, anywhere. Whatever the size of your business and its specific needs, Crowe Clark Whitehills provides a bespoke cloud accounting service that can grow with your business, enhancing your processes and reporting and enabling you to keep an accurate record of all transactions.
Here is how Crowe Clark Whitehill helps you with accounting:
Digital migration
Monthly management reports
Monthly cashflow
Quarterly checks
Virtual FD
Live management reporting
Scenario planning
App implementation
#14 Saffery Champness
Saffery Champness has highly experienced bookkeepers who have expertise in a range of accounting software, including Sage and Xero. They perform regular reconciliations of key accounts, such as bank accounts, to ensure that the financial information they produce can be relied upon.
They have systems and procedures in place to ensure that the work they produce for your business is of the highest standard. They can work with you to set up your accounting system or assist you in making improvements to your existing system. This would include building a tailored chart of accounts and developing structures such as departments and project-cost coding in order to produce reports for every aspect of your business.
The company also assists you by setting up templates and reviewing your forecasts and historical data to provide a starting point. We work with you to produce a comprehensive budget, ensuring you can plan realistically for the future and put in place the tools to grow and develop your business. You are also provided a fully tailored cash flow monitoring and forecasting strategy at a frequency that aligns with your needs.
#15 UHY Hacker Young
The UHY Hacker Young Group is a Top 20 UK network of chartered accountants with 23 offices spanning England, Wales, and Northern Ireland. UHY reviews regularly and can highlight any cashflow concerns, providing more than just your year-end accounts.
They give you the time back, whether that's processing invoices, chasing debts, making supplier payments, or even helping drive strategy at the board level.
#16 Kingston Smith
Using the latest technology, Kingston Smith helps businesses implement streamlined and automated finance and operational processes. They believe they are not your average IT consultants; they are trained accountants and business advisors that not only understand your challenges but resolve them for you.
Being accredited partners with some of the leading cloud-based accounting software, you won't find anyone with more passion and knowledge to demonstrate how cloud solutions can revolutionize your business's future.
They are also known to provide business intelligence technology that delivers data insights in easy-to-manage and configure dashboards. It allows you to monitor your business activities and track the effectiveness of any accounting software solutions provided.
#17 Plante Moran
When Plante Moran audits your organization's financial statement, you benefit from their thoroughness and professionalism as well as their focus on client service.
Their reputation and their respected audit opinions help you assure stakeholders, as well as tax authorities, banks, regulators, suppliers, customers, and employees, that your financial statement accurately represents the state of your organization.
#18 Moss Adams
The experienced professionals at Moss Adams can help you navigate the labyrinth of financial reporting, risk management, and other transaction-related accounting challenges that are necessary to forge the path ahead.
Here are a few ways in which Moss Adams make bookkeeping of your company a breeze:
Providing Business Advisors for Executives and Audit Committees
Accounting and reporting implications of business transactions
SEC rules and regulations, hot buttons, and recent developments
Restatements, corrections of errors, and changes in estimates
Support while managing auditors and valuation specialists
Preparing Financial Statements and Audits
Financial statement disclosure preparation
Audit preparation with continued support through the external audit process
IPO process, including drafting financial statements and management's discussion and analysis of financial condition and results of operations
Preparation of registration statements and other SEC filings
Accounting and disclosure topics, such as revenue recognition, acquisitions, and restructuring
International Financial Reporting Standards (IFRS) and US generally accepted accounting principles (GAAP) conversions
Supporting Business Combinations
SEC rules for significant acquisitions
Business versus asset acquisitions
Purchase price allocation
Reverse mergers and recapitalizations
Spin-offs, carve-outs, and acquired-entity financial statements
Evaluating Equity and Liability Instruments
Regular and convertible debt and bridge loans
Convertible and redeemable preferred stock
Warrants, call-and-put options, and other complex instruments
Embedded derivatives and hedge accounting
Extinguishment versus modification accounting
Assisting with Other Complex Accounting Issues
Stock option modifications, performance, market awards, and nonemployee grants
Technical memoranda, whitepapers, and calculations for stock-based compensation arrangements
Disclosures for stock-based compensation arrangements
Consolidation accounting, including variable interest-entity analysis
Accounting for financial instruments
Impairment analysis for goodwill, intangible assets, and other long-lived assets
Segment determination and documentation
#19 CBIZ
The bookkeeping and accounting specialists at CBIZ understand that scalability is key to your back-office success. As needs change or your company matures, the co-sourced or outsourced support CBIZ provides also adjusts to meet your new demands.
The experience that they have garnered while working with small- and mid-sized organizations helps them anticipate and plan for transitions allowing financial leaders more bandwidth to focus on overall strategy.
Whether you seek to supplement your current staff or fulfill your accounting and bookkeeping function, CBIZ helps you maximize employee production, maintain an adept function and minimize staffing costs.
Here is everything CBIZ can do for your company:
Build or enhance your chart of accounts
Create effective policies and procedures to support your control environment
Create an accounting and financial reporting process that will meet your internal and external reporting needs
Create budgeting, forecasting, and financial modeling tools
Prepare and submit tax returns
#20 Friedman LLP
Friedman LLP may stand last on this list, but it can do everything that the accounting firms above can do, rather more. Apart from only examining your financials and independently attesting to the proper reporting of results, Friedman LLP's bookkeeping service includes audit and assurance services team examines the larger picture to identify opportunities, recognize risks and deliver proven solutions.
They offer a broad spectrum of assurance and advisory services. The seasoned professionals help you assess your financial and operational needs. Going a step further, they keep you fully informed about accounting, financial and regulatory developments impacting you, now and in the future.
This is how Friedman LLP defines the benefits of working with them:
A commitment to understanding your needs.- They examine your operations and the surrounding environment with an eye toward pinpointing inefficiencies and identifying potential improvements.
Senior-level engagement- Their partners and senior staff are deeply involved in providing strategic direction and tactical deployment of solutions for your business.
Innovative technology- They leverage leading-edge auditing e-tools, audit sampling and engagement software, and more to facilitate efficient audits.
Proactive communication- Strong relationships are built on open and honest dialogue. We initiate discussions as issues occur, maintain objectivity and communicate directly and collaboratively throughout the year.
This was the list of the best 20 accounting services for 2022, but there are many more that you can find to best suit your needs.
Try Deskera For Your Business Today!
Get a Free Trial Today
Key Takeaways
Bookkeeping is the day-to-day process of recording and managing a company's financial transactions.
A bookkeeping service ensures that exact, exceptional monetary information is shared so the bookkeepers can plan yearly monetary reports and assessment forms for your business.
Data entry, bank reconciliation, Accounts Receivable, Accounts Payable, and Payroll, and maintenance of financial reports are some of the functions of a bookkeeping services.
Related Articles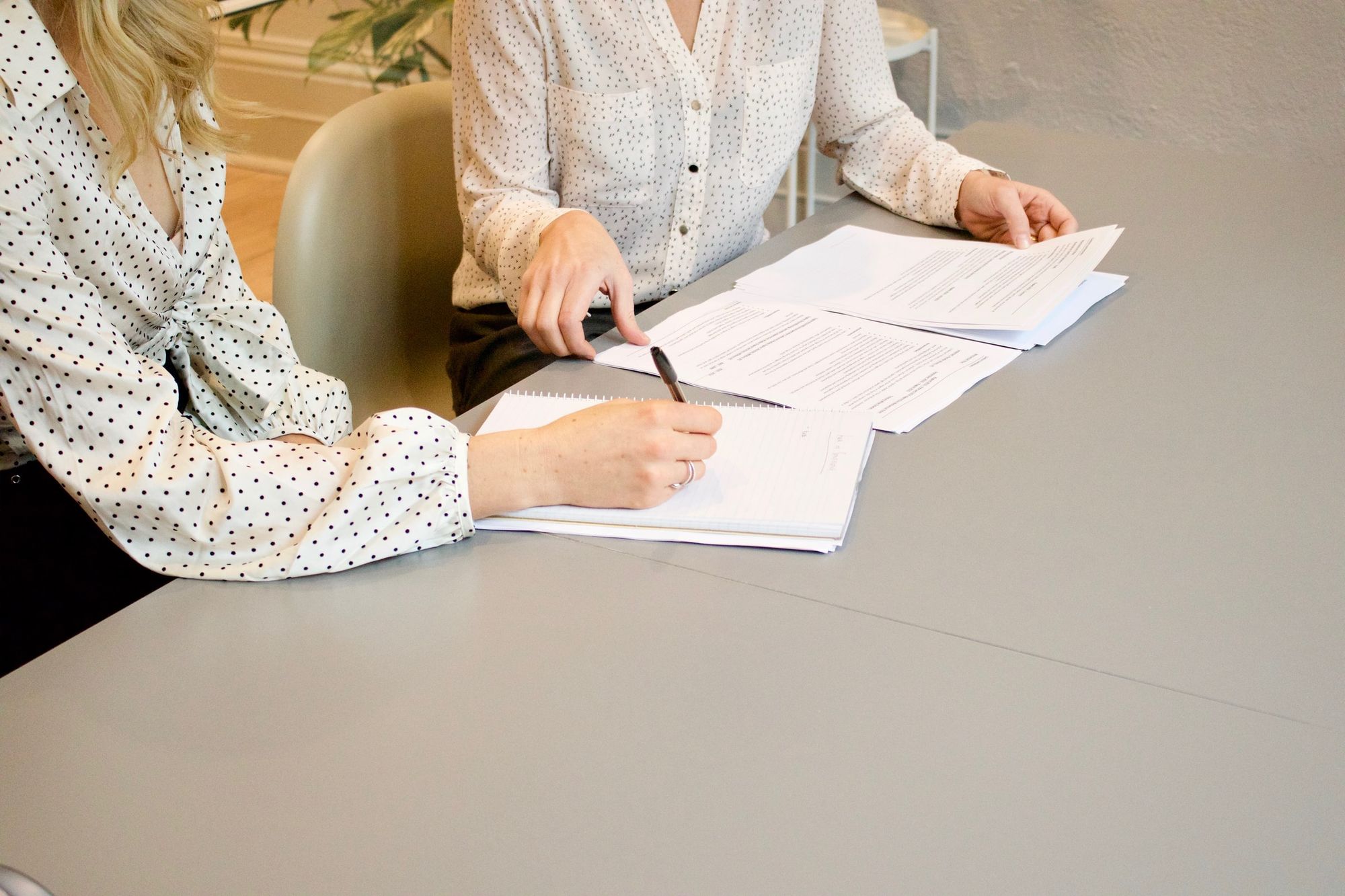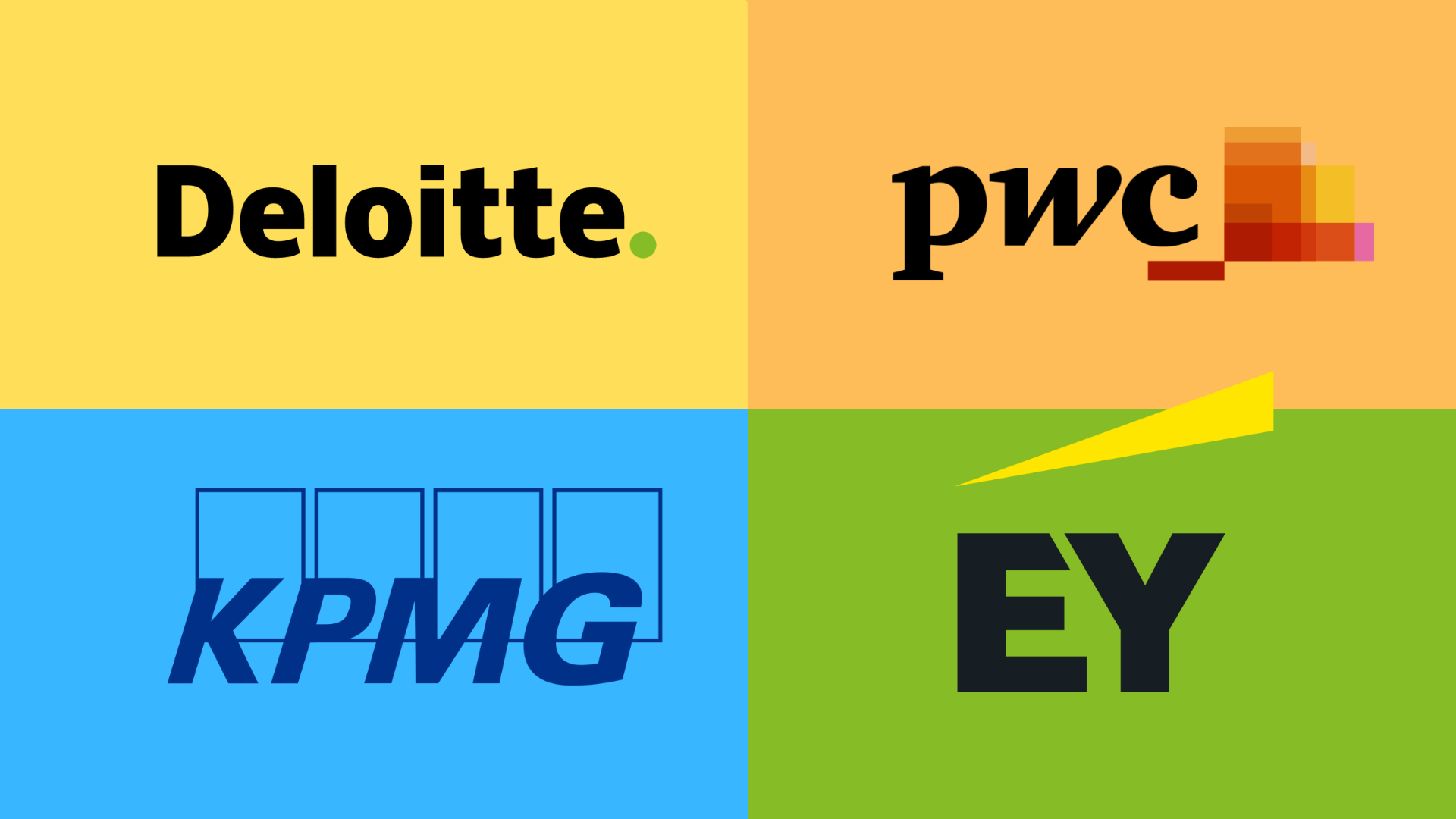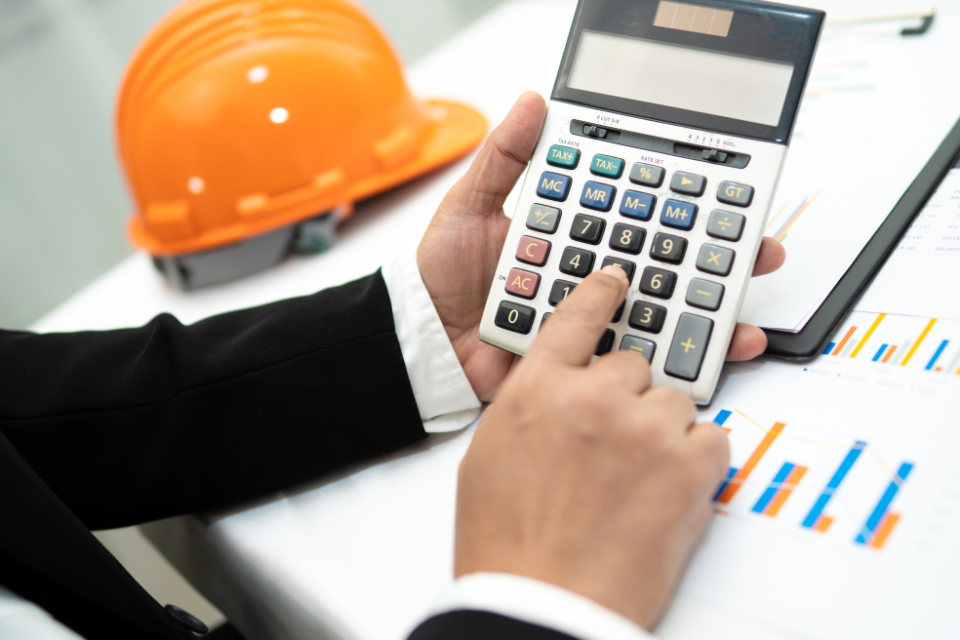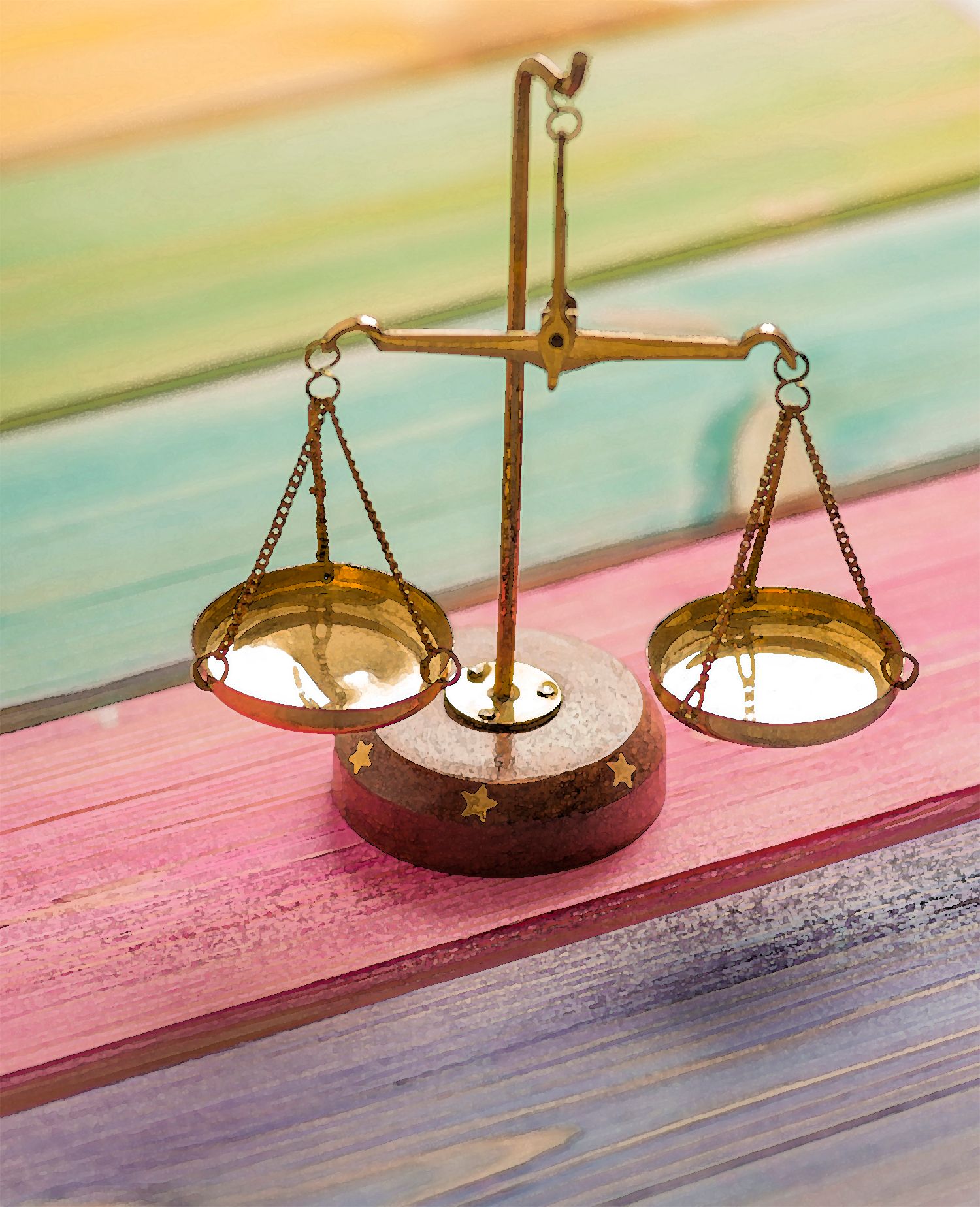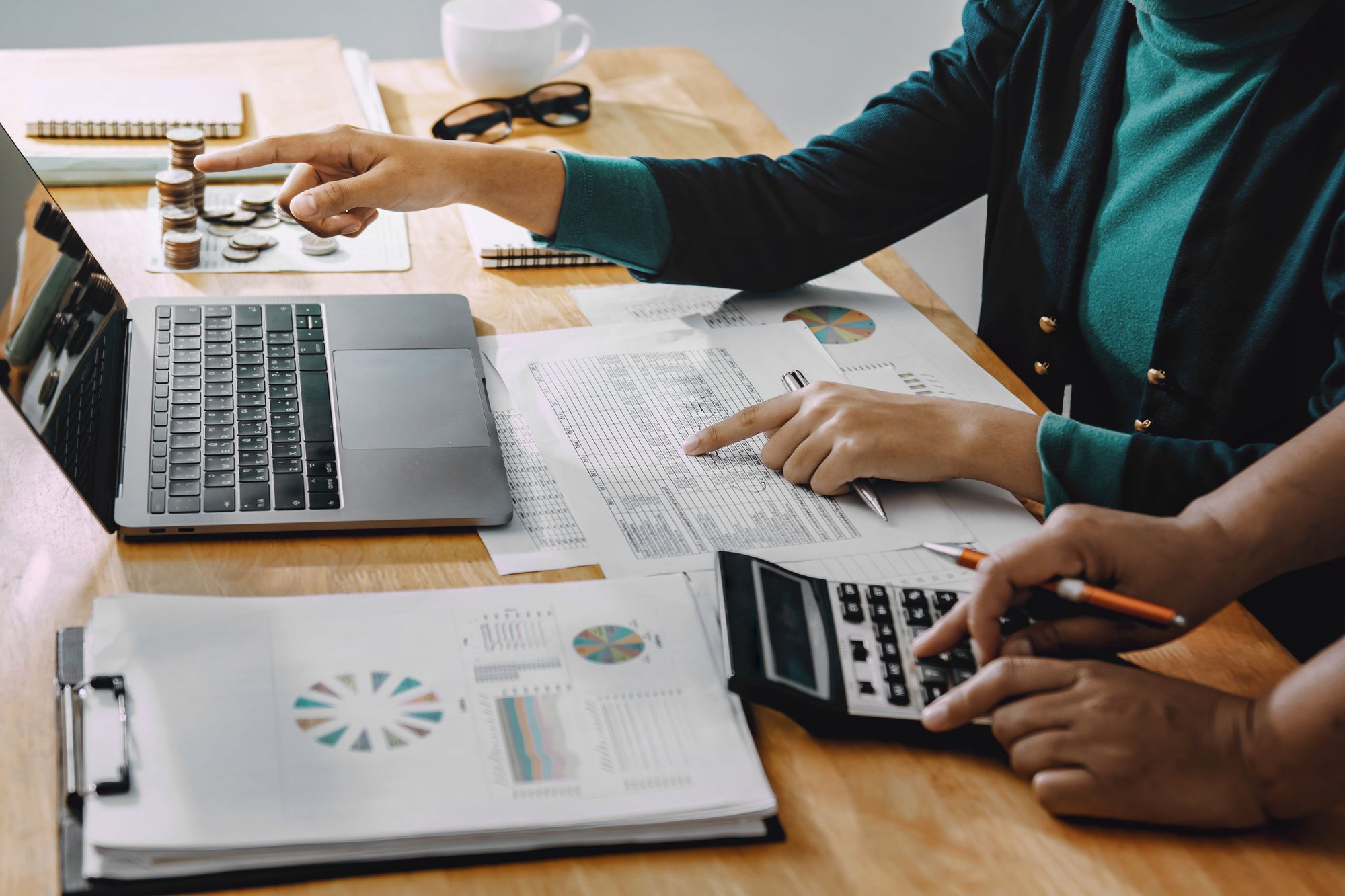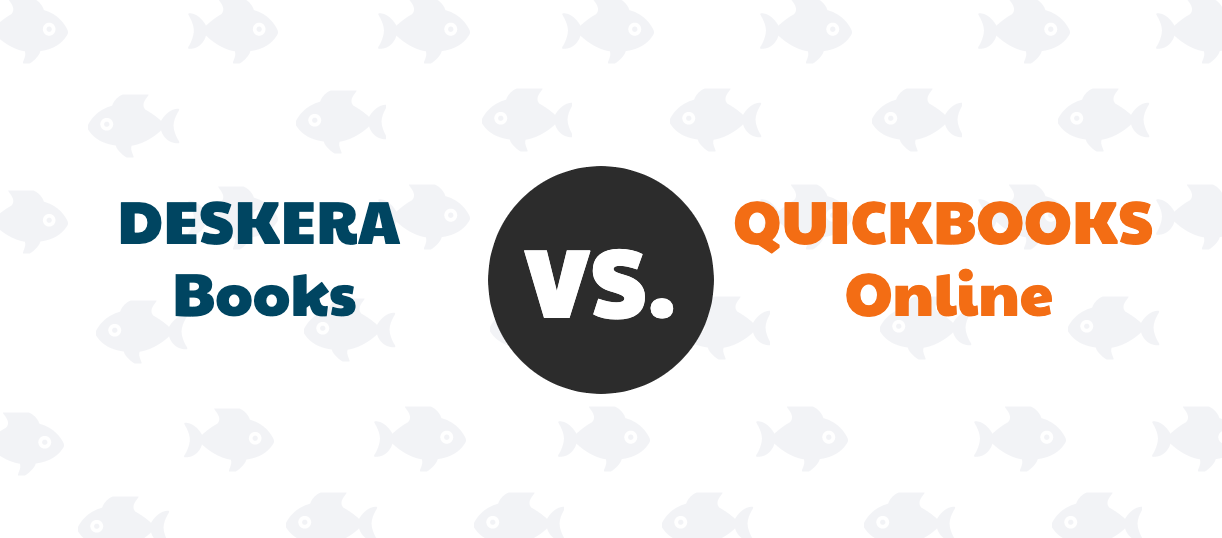 ---
---