You often have heard the word 'consultant' or advisor when you are working in any private or business world. It's one of the glamorous career fields that many want to pursue. If you are interested in this field and curious to know how to start consulting business of your own. Then, you have landed in the right place.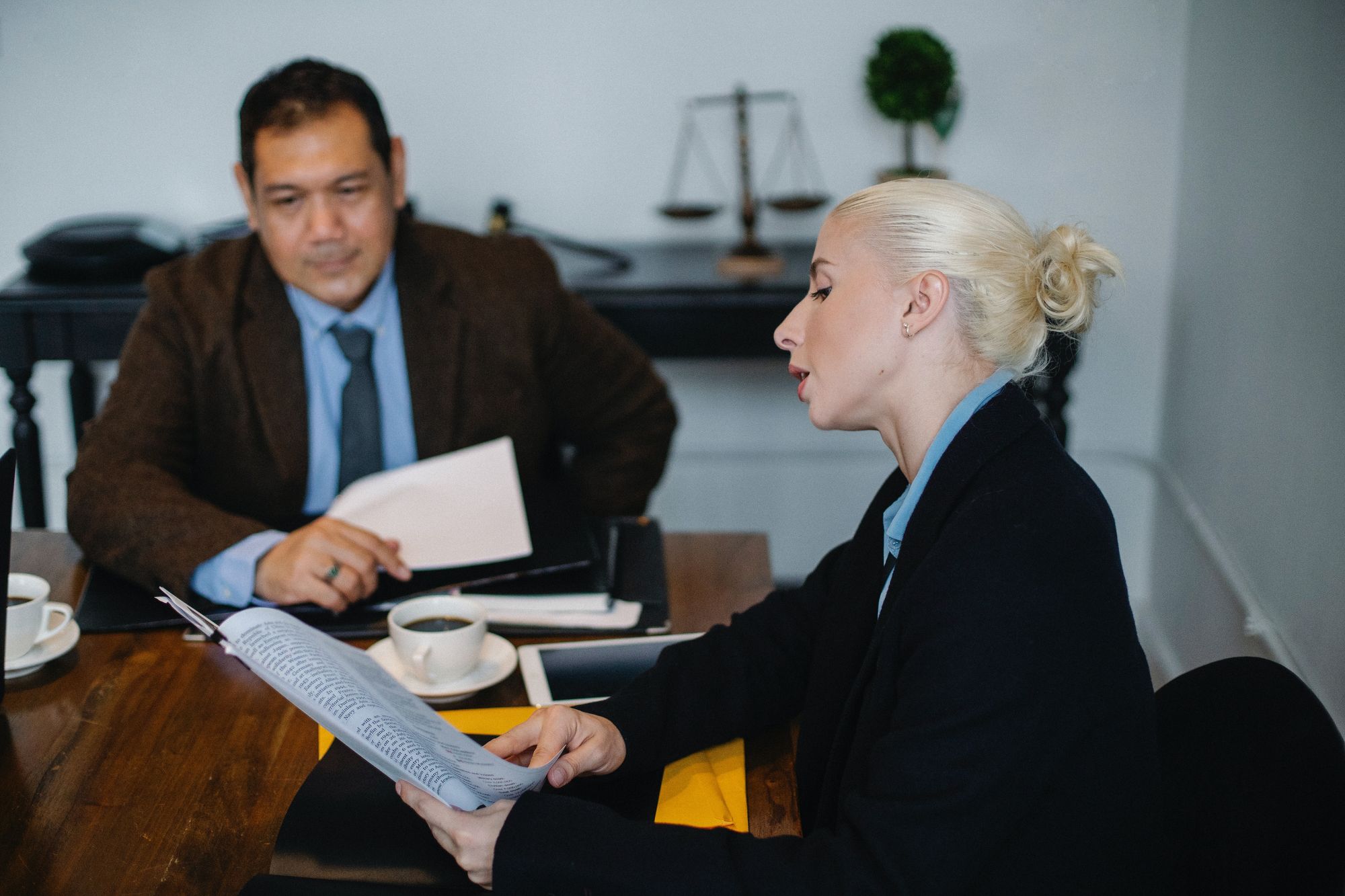 In this comprehensive guide, we will cover the consulting definition, step-by-step beginner guide, tools, how to attract clients, hiring attorneys, learning business structure, developing brand identity, finding the right investors, and top consulting services. Let's explore this guide.
What is Consulting?
Consulting is a broad term defined as the process of offering third-party expert advice in a particular field to either an individual or organization. Interestingly, there is no legal protection for this job which means anyone can decide to adopt this title. Furthermore, there are three attributes that differentiate consultants from other careers.
The first attribute constitutes that a consultant offers expertise which their client lacks. However, the client charges fees to provide their informational services. The second attribute constitutes that a consultant works independently of their clients. It simply means that there includes no conflict of interest between consultant services and the client's concerns. Lastly, consultants engage in a strictly professional way with high-quality services.
Here's one example for your reference: Suppose you can work as a digital marketing consultant that helps organizations or individuals in SEO, marketing, designing, and more.
Types of Consulting
The consulting market is quite a diverse professional market. However, to start consulting business , check these listed 6 core types of consulting services. Find out: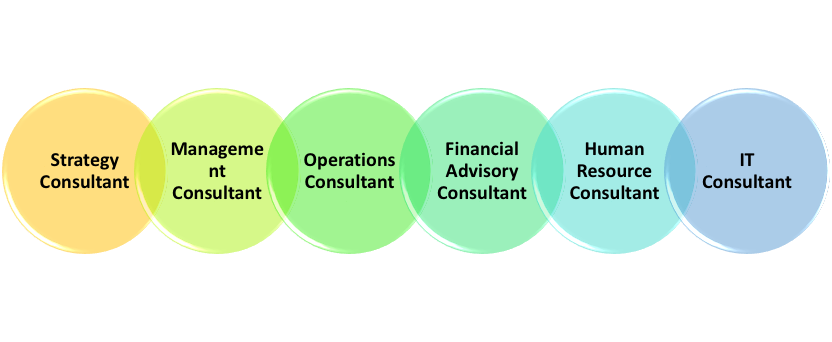 Strategy Consultant
It is used for those consultants who assist with the highest level of decision-making in a business. Their strategic subject includes economic policy, functional strategy, corporate and organizational strategy with the focus on qualitative/analytical skills.
Management Consultant
It is also known as an organizational advisor or business consultant. They focus on certain elements of organizational concerns within management. Moreover, they assist in a variety of areas ranging from email marketing, content production, to paid acquisition.
Operations Consultant
The next type includes operations consultants who help their clients to streamline their organization processes. Further, these consultants use research and data to enhance client's operational performance. In addition, they deal in two segments that support both primary and secondary functions. The first segment includes sales, production, marketing, and more. And, the latter includes Supply Chain, Finance, Legal, ICT, and more.
Financial Advisory Consultant
As the name suggests, a financial advisory consultant deals with financial aspects. They assist organizations to manage and maximize finances, profits, and more. Few financial advisories include fundraising consultant, economic consultant, foreclosure consultant, etc. Note that even forensic specialized researchers are included in this category.
Human Resource Consultant
HR consultants assist clients with human capital issues within their organizations and/or improve the HR department's effectiveness. Moreover, they help firms in a variety of ways, including training and development, employee retention, and dispute resolution.
Organizational changes, change management, terms of employment, learning and development, talent management, and retirement are all major issues in HR consultants' job descriptions. People who work in this field are occasionally hired to recruit or hire new personnel.
IT Consultant
Technology consultants (IT or ICT) assist organizations with software management, data analytics, and more. IT consultants focus on ensuring companies secure data and information from getting breached or hacked. Few IT consultants include Field Technical consultants, Software Implementation Consultants, Cyber Security consultants, and more.
Things to Consider Before You Become a Consultant
Here are 7 things that you need to consider if you are planning to start consulting business :
Research
Consultancy is a competitive field. Therefore, research is a vital component. From market analysis to competitors, you need to research everything in detail.
Select the Right Niche
Identify your niche and make yourself specialized in it. Strategy, marketing, operations, human resources, technology, and information technology are all areas where consultants may help. Choose what works the best for you.
Networking
There is no successful business if you are not networking. It can significantly increase your customers and revenue when used in a better way. Therefore, make sure to attend live events, use social media, and so on to network with your potential clients.
Services and Pricing
After selecting your niche, you need to set up your prices and services. Narrow down all the costs, investments, and other financial models. You can set your rates by hour, project, or retainer.
Find your Clients
To maintain your business costs, you have to find your clients as soon as possible. Moreover, make sure to use referrals (such as friends or family), online social channels, previous clients, and more to look for future prospects.
Skills and Expertise
Focus on your communication skills, technical skills, team handling management, and more. You need to strategize and implement your skills and expertise that could earn you potential clients. Therefore, always keep space for improvement.
Financial Aspect
It is highly important for business owners to maintain their financial aspects. From investments, payments, to cost-cutting. You have to manage it all to keep your business operating smoothly.
28 Steps to Start a Consulting Business
Here are the 28 steps to start a consulting business. Here' how:
1. Assess your strengths and skillset
If you want to build yourself as a professional consultant and start consulting business then you need to access your strength and skills. There could be few aspects that you need to learn and sharpen to grow your business. And, to achieve that you can join skills management courses, and so on.
Furthermore, make sure to learn marketing and sales techniques. Also, work on improving your communication skills as it will help you to convince your potential clients.
In addition, learn about SEO, team handling, brainstorm new ideas, and more to step towards creating your consulting business success.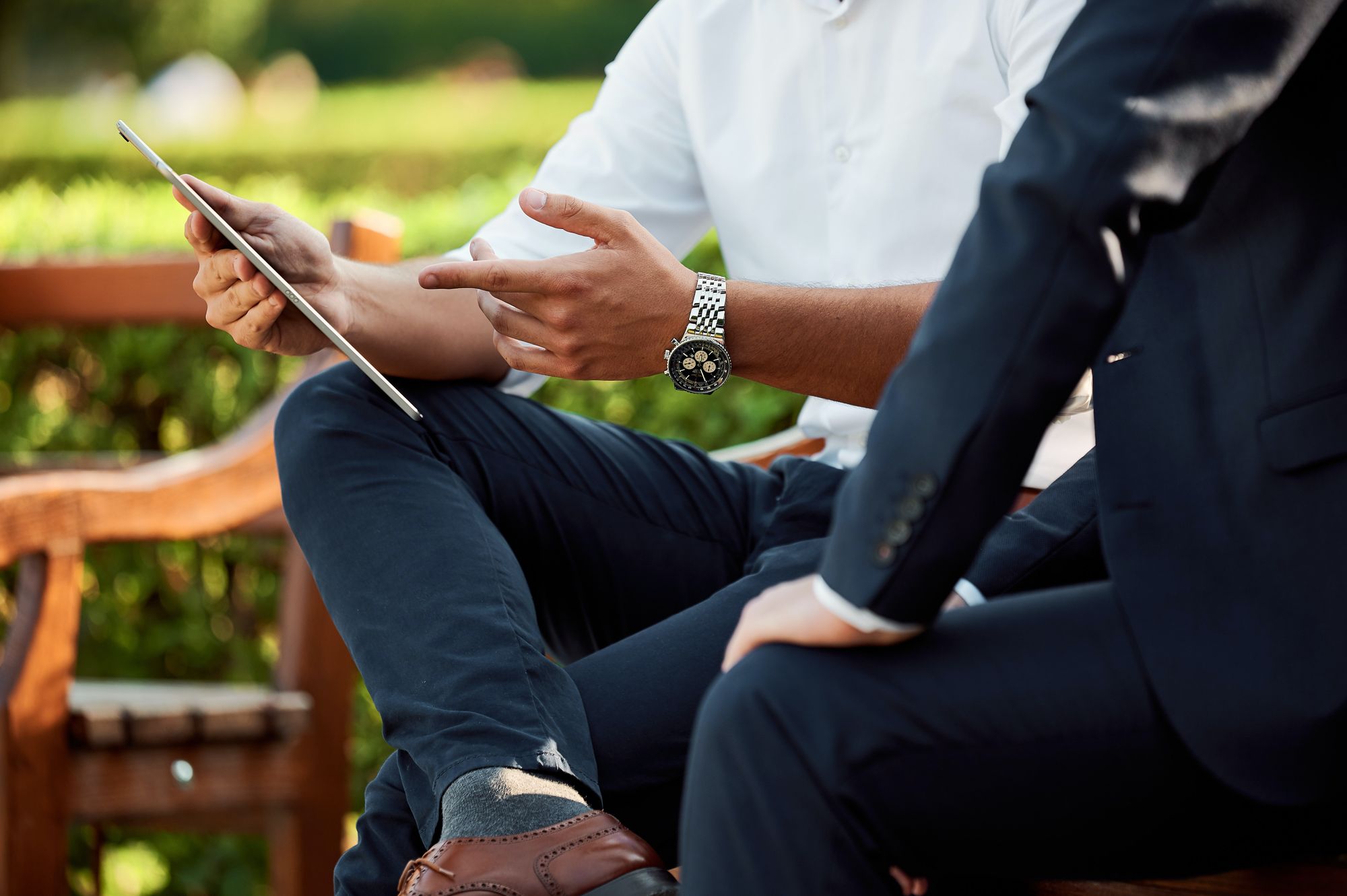 2. Figure out what your market needs
No market remains constant. If you are planning to start consulting business then you need to study and analyze the current market. Also, it will help you understand the potential of consulting business.
Furthermore, as a consultant, you need to provide strategic guidance to your clients. You cannot expect to say 'Maybe it will work.' It is vital to understand that consultancy is not the exact form of advice. It requires investigation, research, factual data, client's interest, plan of action, market growth potential, and much more.
Nevertheless, you have to make sure to provide even the forecasted analysis of the market, and how it will impact the client's business. In addition, you have to analyze the advantages and drawbacks of every move.  Eventually, when you will finalize all the possible scenarios then you will be able to streamline the client's business processes.
Furthermore, check for all the internal dynamics of market segmentation. You have to analyze certain factors such as age, gender identity, location, education, marital status, and more. All these segments would impact the market growth as well. So, make sure not to miss the market segmentation process.
Lastly, note that there is no case of certainty when it comes to market analysis. If anyone is selling the concept of absolute certainty then you should rethink your approach. Make sure to strategize and plan every segment because if anything goes out of hand then your professional reputation would be at stake.
3. Ride the organic marketing train
Make sure to adopt organic marketing approaches to attract potential clients. Furthermore, use robust and full-customizable programs that would help your business. It includes optimization, content calendar strategy, organic marketing reporting transformation, and so on.
4. Invest in the tools of the trade
Below is the list of tools and techniques that you should consider in a consultation job.
Let's learn them here:
GE McKinsey Matrix
Investment is an important aspect when it comes to start consulting business growth. Moreover, the investment tussle occurs at all business levels such as R&D departments, marketing and sales, functional departments, and more. Moreover, for business leaders, deciding where to invest and how much to invest in a never-ending pain.
GE McKinsey comes to your rescue and helps to sort investment concerns. It is a strategic tool that helps consultants to assess the best investment priorities for their client's interests. It assists firms to prioritize investments within their business segments. Nevertheless, it is a solution to achieve profitability with improved investment planning.
Porter 5 Forces
It is developed by Michael E. Porter, Bishop William Lawrence University Professor at Harvard Business School. Further, the Porter model is a framework for a company's policy and industry strategic analysis.
Moreover, there are five forces for assessing the profitability of any corporation. These 5 Porter forces include competitor rivalry, bargaining power of buyers, bargaining power of suppliers, the threat of substitute offerings, and threat to new entrants.
Eventually, the Porter model is used to examine real-world competition among competitors in the same industry.
Balanced Scoreboard
A balanced scorecard is a tool for tracking key aspects of an organization's strategic and promotional transformation progress. It helps to assist firms to focus on long-term goals, vision, mission, core values, operation actions, and strategic aspects. In addition, it helps to identify issues before generating the financial statements. Lastly, common elements of a balanced scoreboard include earning, revenue, market share, employee morale, quality, and customer satisfaction metrics.
Benchmarking
Benchmarking is the comparison of a company's business process and performance indicators to those of its competitors. Furthermore, it aids in the improvement of an organization's performance. There are some common benchmarking metrics such as production costs, revenues, personnel turnover, and process cycle.
Core Competencies
There are several companies that offer similar products but at different costs. These businesses may differ in size, employee strength, profit, market share, growth rate, and so on, but they all compete and stay in business for a long time.
There are some distinctive qualities that enable only a few to survive the competition. One of those distinct strengths that we refer to is Core Competency. It is unique knowledge of the field that is hard to duplicate by competitors.
Identifying your company's key competencies aids in the definition of your company's positioning and competitive advantage. A core competency is a skill set that is difficult to duplicate by competitors. It enables your organization to provide unique value to customers, providing you an advantage over the competition.
Staff wisely
If you are planning to build your team for your start consulting business, it is a great idea. Because it offers you time to invest in some other important skills and projects as well. However, you have to effectively choose your team. In some cases, you might get professionals. And, in some other cases, you have to hire, train, and manage them. Decide what works best for your business and costs before hiring your team.
5. Practice your elevator pitch
Showcasing your elevator pitch as a professional consultant represents your brand statement. Therefore, it is necessary to actively practice your elevator pitch. Here's how you can do it:
Research and learn your audience's interests and what exactly they want to hear.
Make sure to mention your past clients, brands, or firms to represent your brand value.
Mention your experience and skills that could benefit them.
Stick to the logical aspect to define your consultancy services. Break them down in order for them to clearly understand your point.
Try to keep it short and effective. You only have 1 minute or less to impress them.
Communication is the key. Try to have an effective conversation. Also, ask them some relevant questions at the end.
Practice makes you perfect. Learn and practice weeks or months before to win your clients.
Finally, Be Confident.
6. Write client proposals
A consulting proposal is a document that describes the nature, scope, and timing of a consulting project. Furthermore, it is similar to a salesperson's pitch to a prospect. Moreover, it highlights the issue your prospective customer is facing and offers you, the consultant, as the solution.
Follow these effective key elements to write a perfect proposal for your clients:
1. Conversation with your potential clients
Firstly, it is important to know about a client's interests and needs to write an effective proposal. For that, you need to set up a phone call or you could meet in person. However, email would also help but meeting clients and talking builds trust.
2. Recognize their challenges and Interests
Make sure to learn and understand your prospective clients' challenges. It would help you to figure out how to provide efficient solutions. It will be impactful for your proposal. Also, customize all their needs and demands. Nevertheless, do not hesitate to follow up to learn better.
3. Inquire about the specifics
An effective proposal reflects details and project scope. Make sure to know about the budget, objectives, optimal timetable, and outcomes of your clients. Moreover, these factors will prove to your client a better grasp of how this collaboration will move further.
4. Focus on client's outcome
Make sure you provide as much detail as possible regarding the value and results in your client can expect. Because it is not about emphasizing your experience or credentials but how you can benefit your clients. Also, you can easily provide them with resolutions to their concerns. Moreover, engage with them so that they can resonate with your solutions.
5. Keep it brief but effective
Quality trumps quantity every time. Make sure to keep your proposal short and effective to accurately convey the expectations and project scope. Avoid using jargon and long sentences that push your clients to stop reading. In addition, your proposal should be engaging and compelling. Also, to give you a sense of scale, keep the average length to one to two pages.
6. Illustrate your value proposition
Hiring a professional consultant is expensive and clients know about it. So, if they are investing in your services then they expect results. However, you don't have to mention or include a section named 'Value Proposition'. Instead, make sure to emphasize how you can help your clients by increasing X metrics, lowering Y negative outcomes, and driving Z results for their company at every turn.
7. Take Feedback
The final part is the most crucial, which is to ask for feedback. Furthermore, a consultation proposal is a document that goes both ways. If you have any questions or concerns then you can clarify them with your prospective client. You can do it as you build your proposal. Eventually, send it to your client for evaluation and feedback.
7. Set your pricing
There are three ways to set your price or charge as a consultant. Check them:
1. The Hourly Method
If you are charging your consultancy fees by the hour then it is called the hourly method. Make sure to keep track of your time so that you can bill your client according to an hourly basis. In addition, this is a direct approach that is ideal for novice consultants. However, if you have more experience and gained deep competence then we don't recommend you not to adopt this approach.
2. The Project-Based Method
With the hourly method, most of the clients remain unsure of how they will have to pay you. Also, if they are uncertain then they might not take the project further.
Fortunately, this uncertainty could be eliminated with the project-based strategy. It is a powerful method for both beginner and intermediate consultants. Also, your clients would easily understand how they'll have to pay upfront.
3. The Value-Based Method
This method helps you to earn money based on the value and results you deliver.
Furthermore, your compensation and price are determined by the value you add to the project.
However, it is not accessed by the amount of time you invest in it. Moreover, make sure how much it will take you to complete the project as it will be beneficial for you. This is what value-based pricing is all about.
8. Stay organized and deliver results
To succeed in your start consulting business , you have to stay disciplined and organized in all elements. From handling teams to managing finances, you have to balance everything. If one of the elements goes wrong, you will face some serious consequences for that. You may even end up losing your existing and potential clients. Therefore, make sure to stay organized and deliver positive results to keep your clients satisfied and happy.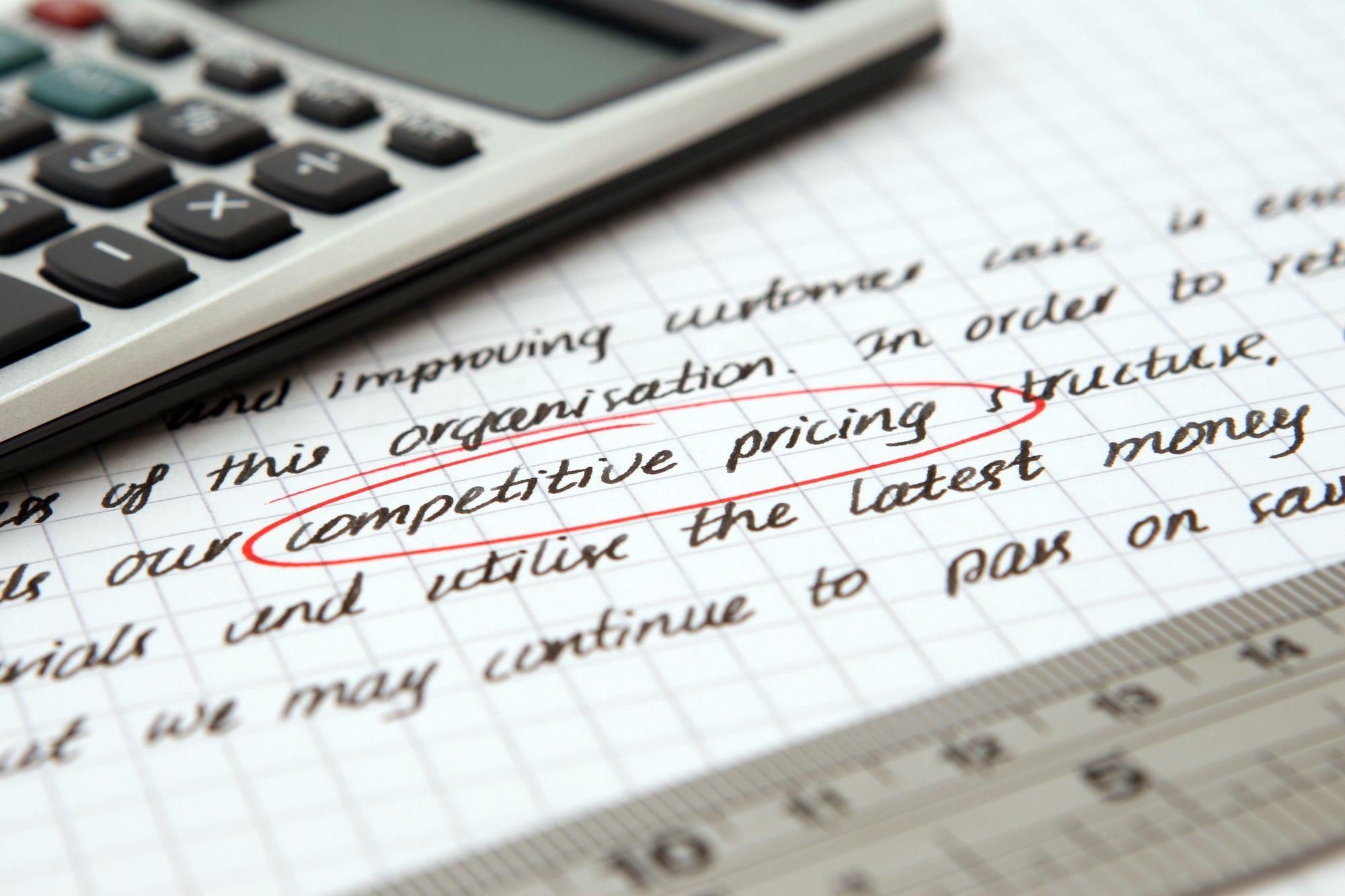 9. Choose Your Consulting Business Model
There are four consulting business models. Let's discuss:
1. Firm Model
It constitutes a larger firm with supporting teams at every level. Further, you as the owner would hire, train, and manage your employees.
Pros
The firm model has the following advantages:
Firms scale well, allowing you to hire additional consultants and take on more projects.
You are no longer responsible for the day-to-day customer job.
The company can function without you.
Firms have a higher value and are considerably easier to sell than other assets
Cons
The firm model has the following drawbacks:
It requires a large amount of personnel management.
The profit margin is lower.
To stay afloat, businesses require greater infrastructure
2. Solo/Independent Model
As the name suggests, here everything relies on you. From promotion to sales, you have to handle everything.
Pros
The advantages of the solo model include:
Profitable and lean
It's simple to adjust or change because it's flexible.
You can tailor it to the type of life you wish to live by changing the lifestyle focus
Cons
It's difficult to sell because you're the company's face.
It will be impossible to generate income if you stop working
3. Productized Model
With a productized model, everything is focused on solving a specific type of client's primary problem. To solve the problem, you create systems and processes. You repeat the same actions over and over again. You get quite efficient at solving it as a result of the repetition.
Pros
The advantages of the productized model include:
You're constructing a marketable asset.
With recurrent revenue, there are high multiple potentials.
There's a lot of room for growth.
You have the option of removing yourself from the day-to-day grind
Cons
The drawbacks of the productized model include:
You'll need to hire individuals to do the work, as well as train and manage them.
It is necessary to manage a large number of clients
4. Hybrid Model
The hybrid model allows you to combine components from several of these models to build the ideal consulting business model for you.
10. Get Clear On Your Ideal Client
Your focus on the ideal client is directly proportional to better results. And, your marketing would turn effective as well. Therefore, it is important to focus and get clarity on your ideal client.
In addition, targeting a specific range would help you to provide clear messaging that they could resonate with. However, targeting a wider range would end up losing even the potential clients.
Lastly, focus on your ideal client, develop messaging that resonates, and market accordingly.
11. Write Messaging That Attracts Clients
A well-written consulting proposal can help convert prospects into committed, long-term clients by serving as a guidepost for the consultant-client relationship. Start producing winning proposals for your consulting business by implementing these consulting proposal best practices.
Furthermore, make use of magnetic messaging to attract clients. Moreover, there are three elements of magnetic messaging. It includes:
Use these three segments to clarify your point to win your potential clients.
Here we have also provided an alternative version on how you can win your clients with excellent proposals.
Read this proposal messaging template to provide your points to your clients. Let's learn:
Mr. X
Client's Address
City/State/Pin Code
Date
Your Name
Consultancy Name
Your Address
City/State/Pin Code
Consulting Proposal Message
Dear Mr. X,
It's an honor to work with you on the ABC project we discussed over the phone.
I'm looking forward to helping you increase organic traffic to your website, increase bookings and reservations, and improve your company's bottom line.
In this proposal, I'll go over a quick project overview, the project's scope, deliverables, timeframe, and more information regarding your investment. I'll also offer some quick recommendations for the next moves.
(Now discuss these mentioned points in detail to clear your idea and vision to your client)
Add Summary
Specify Project Scope
Brief your Objectives
Specify Timelines
Mention Deliverables
Investment
Signature
Follow this messaging template to specify everything in short, simple, and effective words.
12. Create & Price Your Consulting Offer
It is a hard process to create and provide a specific rate for your consulting offers. However, you can determine your rates based on these mentioned factors:
Your experience and skills
Estimated time for each project
Include additional costs such as transport or materials.
Structure your pricing model.
Propose a retainer.
13. Rev Up Your Marketing Engine
Marketing is the most important aspect of every business. However, it may sound easy but in reality, it is not. You have to strategically plan to promote and market yourself and your services. Furthermore, you can make the best use of social media, blogs and articles, and more.
In addition, make sure to attend live events to build your network. Further, take your clients along with you. Your previous trusted clients could be an asset to gain future potential prospects. Remember, feedback and reviews could help you to attract clients on a wider scale.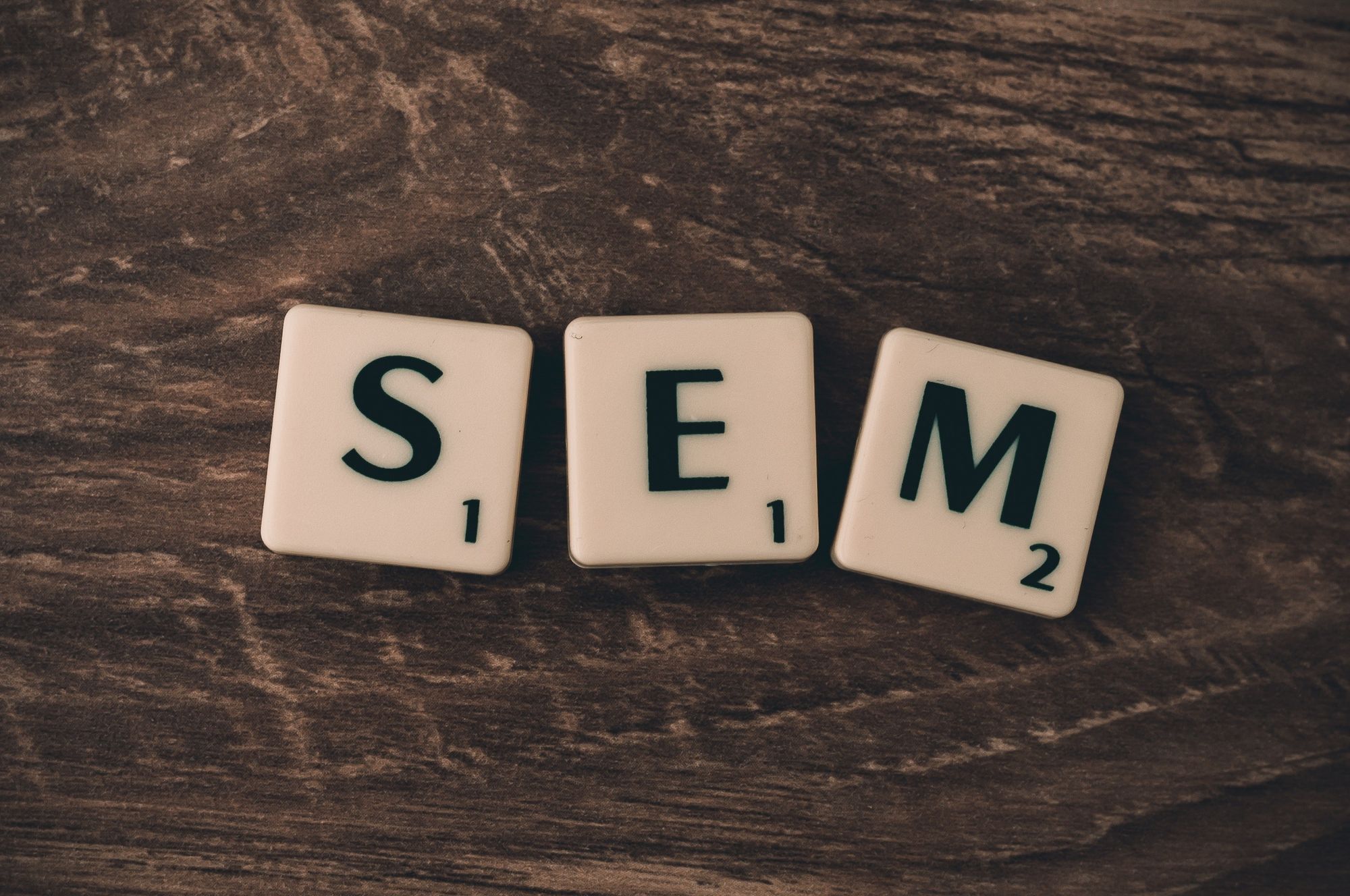 14. Generate Meaningful Conversations
Consulting is a competitive field and to win your first project requires enormous effort and consistency. Most of the clients want solutions to their concerns at affordable rates. However, you have to present your values and skills in order to win them. Moreover, there is a huge possibility they might come out of the affordable bubble and pay higher for your services. And, that entirely depends on how perfectly you showcase your confidence and skills.
Implement these mentioned tips:
Know exactly what to say in one minute or less to convince a client that you are the greatest consultant available.
Create a marketing strategy that focuses on taking action rather than preparing.
Not simply a subject-matter expert, but a master of the consulting process.
Value and results, not price, are the keys to success.
Get ready to answer these tricky questions:
What exactly do you have to offer?
How do your services set you apart from your competitors?
What benefits and outcomes may your customer expect?
How can you solve a client's problem with your services?
Will the client be better off as a result of your collaboration?
Lastly, if you want to get hired by your potential clients then you must learn and understand how you can grab their attention. And, you will automatically attract clients once you learn this skill with experience.
15. Define your consulting services
When it comes to defining your professional consulting services, it is a tricky process.
The reason includes a wide range of services that various consultants perform across certain industries. However, make sure to let your clients learn about your specialized knowledge or abilities. It will help you to achieve certain objectives, solve problems, or manage projects.
16. Write a business plan
You need to strategically and logically plan your business plan to start consulting business . Here are some tips that you can use to write a business plan:
Curate your first draft
Don't be concerned with the language, structure, or engagement of your writing style in your first draft. In addition, you simplify your thoughts and ideas on the first draft.
Research is important
Research in detail and learn about the industry you'll be working in. Learn as much as you can about the intricacies so you can build a more effective consulting business plan.
Unique Selling Proposition
Before marketing yourself or your consultancy services, you should note what makes you different from your competitors. And, why should companies hire you? Analyze all those aspects.
Ask for feedback
Get reviews and feedback from your family, friends, or trusted clients. It will help you to improve for future prospects.
Simple yet effective
Mention your points clearly so that investors could easily understand your pitch. Therefore, make it simple and effective.
17. Hire an experienced business attorney
Hiring an excellent and experienced business attorney would help to eliminate the majority of your potential risks such as being sued. You can do detailed research to find the right attorney with a good reputation. However, if you choose a hire with lower rates, you might end up with low quality as well.
Therefore, make sure to find an attorney with affordable rates and a good reputation. It will help you to keep on the safer side when you are in the consultancy business.
18. Decide your legal business structure
Here is the list of three legal business structures:
Sole Proprietorship
There is no legal basis for this business under a sole proprietorship. Furthermore, it does not provide any personal liability protection. You are fully responsible for any and all business debts incurred in this sort of business.
Limited Liability Company (LLC)
Unlike a sole proprietorship, an LLC provides asset protection. It establishes your company as a legal entity distinct from you. However, take in mind that LLC isn't fully risk-free.
C Corporation
It is best as it offers maximum liability protection.
Keep in mind that most states need you to register your consulting firm with the secretary of state or county clerk in the county where you operate your business if the trade name you use is different from the legal business name.
It Is important to explore which organization will work best for your current demands as well as any future business objectives.
19. Set up business accounting and bookkeeping
Your company's financial information is recorded, organized, interpreted, and presented through business accounting. In addition, accountants examine a company's financial situation in order to assist the owner in making better decisions.
Further, Bookkeeping is the process of capturing, organizing, storing, and retrieving financial data related to your corporation.
However, there is some overlap between accounting and bookkeeping. The major distinction between the two is that bookkeeping is concerned with the recording and categorization of financial data. On the other hand, accounting is concerned with the use of that data through analysis, strategy, and tax planning.
Furthermore, to initiate the process you can firstly hire a bookkeeper. Note that bookkeepers are more expensive than CPAs (Certified Public Accountants). However, they can be trusted to record and manage your day-to-day business transactions, maintain your business bank account balanced, generate simple reports, and help you keep track of your financial records.
Nevertheless, a professional bookkeeper can assist you in setting up a file system, keeping bills organized and paid on time, ensuring that client invoices are sent out promptly, and creating plans to force you to do these things in a disciplined and organized manner.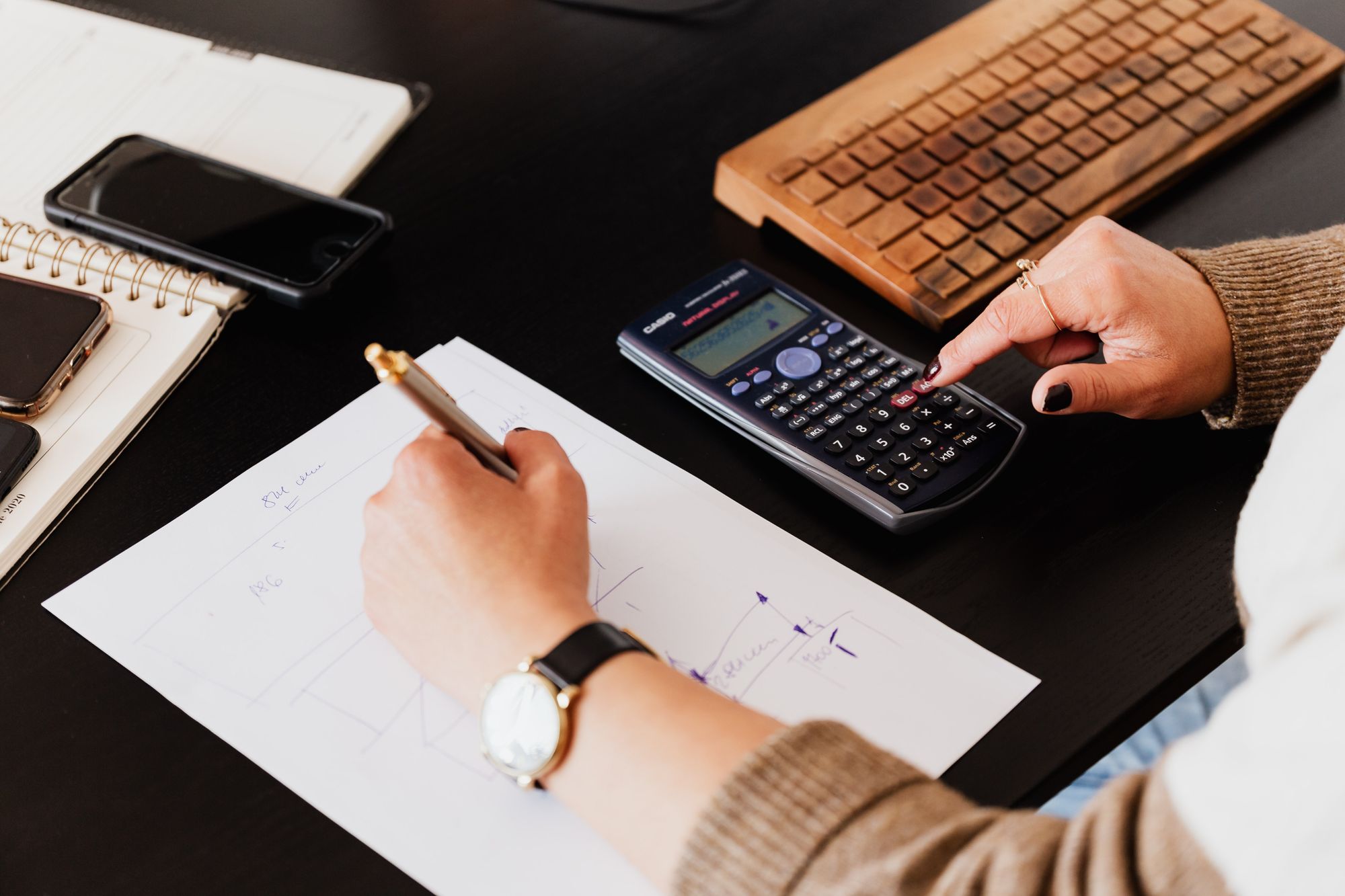 20. Assess your finances
Handling and assessing your finances play a major role if you want to succeed as a professional consultant. Make sure to have a clear financial plan and regularly monitor your progress at all levels.
Further, make sure to work with trustable clients who pay you on time otherwise your entire budget will get unbalanced. Nevertheless, do not forget to meet your tax deadlines. Also, ensure you get the right investment and resources to streamline your consultancy business.
21. Develop your brand identity
The brand represents your professionalism. Therefore, missing out on brand identity is not an option at all. Moreover, building a successful consulting business requires perfect branding as well.
Also, note that you don't have to spend tons of money on building brand identity. All you need is financial planning.
Further, there are certain aspects that you need to clear before showcasing your credibility. It includes:
What kind of image/personality do I want to create with my consulting firm?
What is your brand positioning statement?
How will clients benefit from your services?
What are the core values of my brand?
Who could be interested in or need my services?
What is the most important aspect of my customers' experience?
Lastly, once you get clarification to all these questions, you can move ahead with building your core brand. It includes your brand or company name, logo, website design, and so on. It will help your clients to get your company's vision and goals and how it will be beneficial for them.
22. Fill In the business blanks
Though, you have already learned about legal business structure and hiring business attorneys. Moreover, you also need to consider filing your paperwork.
According to the US Small Business Administration, almost every sort of business requires some kind of license or permit. Their website offers all of the information you'll need to figure out what kind of license or permission you'll need in your state to start a business.
Keep in mind that most states need you to register your business if the trade name you use to do business differs from the legal name.
Eventually, strategize and prepare for all of the important legal and logistical business issues. And, you'll provide a solid basis for the future success of your consulting firm.
23. Crunch the numbers
When you are in a consulting business then you need to manage and track your sales and revenues. Further, you need to begin it from your start-up costs. It includes brand designs, fees and deposits, infrastructure costs, license or permit fees, marketing, and advertising costs.
You may plan and think about pricing by performing strategic calculations. It will help you to discover how much it will cost to run your firm.
Next comes setting up your service price. For that, you must first figure out how much it costs to operate your company.
However, you will face some unexpected expenditures, you should factor in your rent, phone bill, internet fees, invoicing software subscription, and so on. However, your functioning expenditures are only the beginning. It's also critical to include a profit margin in your fees. Otherwise, it will be difficult to maintain your company over time.
24. Build an online presence
If you want to start consulting business, then creating your online presence is the most vital step. Check out these listed points:
Understand your target audience before promoting yourself as a professional consultant. Make sure to learn all aspects such as goals, challenges, client's interests, and more.
Observe and analyze market trends before stepping into the consultancy world. Moreover, perform competitors analysis to create your strategy.
To reach a wider audience, you have to create your brand awareness. Further, choose the right platform to initiate this process.
Provide relevant, engaging, and meaningful content to your customers. It will help to enhance traffic and attract your potential clients.
Ask for feedback and reviews from your trusted clients. It will help to build trust with your potential clients.
25. Create a sales plan
A sales strategy outlines your goals, high-level methods, target market, and potential roadblocks. It's similar to a standard company plan. However, it instead focuses on your sales approach. A business strategy spells out your objectives and further explains how you'll achieve them.
We have listed few tips to create an effective sales plan:
Implement industry trends that would help you to reinforce your plan.
Define the technology that would help to track progress and success. It includes dashboard software and CRM.
Use factual data and information to support your budget.
Create a sales plan for every segment such as inbound sales, outbound sales, business development, field sales, and so on.
Access sales and marketing analysis and improve your sales plan to enhance lead generation, efforts, and prospecting.
Have a direct conversation with your sales representatives to understand goals and challenges.
Make sure to work on competitive analysis. It will help you to strategize in a better manner.
26. Spread the word
The most effective way to build your reputation as a consultant is Networking. You need to share your expertise with the majority of people. Furthermore, make sure to attend events in your same field. It provides easy access to make connections with prospective clients. It may further drive your leads and revenue. In addition, you'll learn about certain aspects of how you can develop an attractive value proposition for your consulting business.
Note that you need to carry along your company's brochure or professional business cards. It will help clients to know in detail about you and your services. Make sure you add informative elements to your brochure. It includes a clear overview, explaining your services, previous clients, brief biography, and reasons why you are the best.
If you are interested in content marketing then you can also write blogs, articles, or even ebooks. This is also a perfect strategy to attract potential leads. Email marketing is another method to increase your leads. Using a good email marketing strategy will help you build a good email marketing funnel.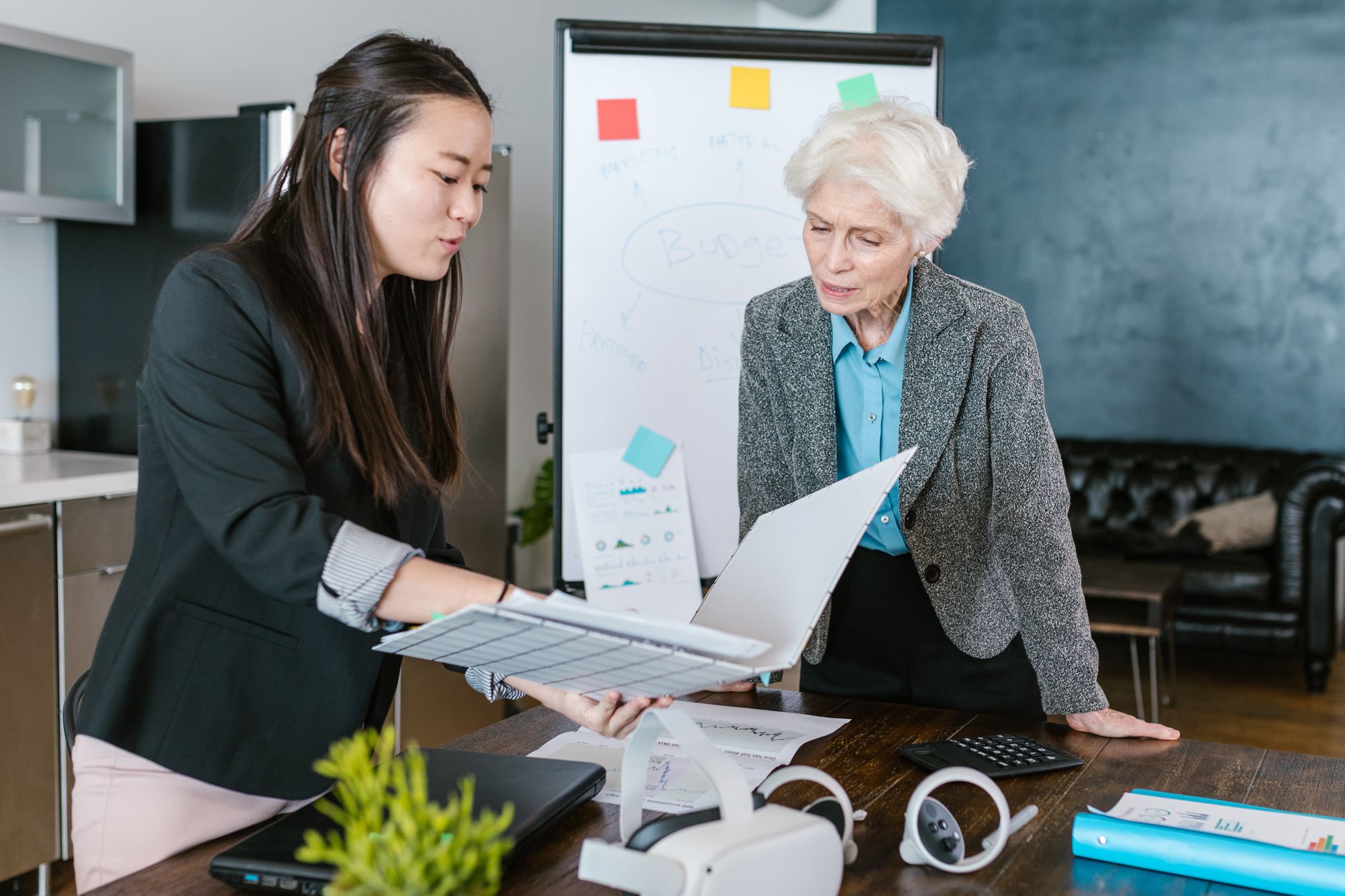 27. Find partners or investors
No handbook that makes your way to financing.
Finding the right partner or investor is an arduous task. Moreover, if you are a small-business entrepreneur striving for capital then you might face a real deterrent. Moreover, small business owners take the support of loans and credit cards to start consulting business.
However, there are two groups, including lenders and investors. And, their approach for transactions differs in all aspects. On one hand, lenders are primarily concerned with whether the borrower will be able to repay the loan. On the other hand, investors are more concerned with how far an entrepreneur can push a business idea.
Eventually, consider what strategy would work for you to adopt as they'll most likely be with you for a long time. Make sure to analyze all aspects before making the final decision.
28.Find the right help
You can get the right help by hiring a dedicated and effective team. A team helps to manage any business in an accurate manner.
Consider employing a marketing manager to help you strategize your business if you're new to marketing. Further, hire a billing specialist to manage accounts and collect payments if you're not sure about invoicing and numbers. Employ someone who is a specialist in the areas where your company is currently lacking.
Eventually, make sure to hire a professional and reputable attorney to keep you on the safer side.
Top 20 Consulting Businesses Thriving Today
Here is the list of the top 20 consulting businesses thriving today. Let's check:
McKinsey and Company
The Boston Consulting group
Bain and Company
Deloitte Consulting
Accenture
Booz and Company
Price Waterhouse
Ernst and Young
KPMG
IBM
Oliver Wyman
Towers Watson
A.T Kearney
The Parthenon Group
FTI Consulting Inc.
NERA Economic Consulting
Cap Gemini
Hewitt Associates
ZS Associates
Arthur D Little
How can Deskera Help You in Starting Your Business?
Deskera is an all-in-one business software that is capable of managing your finances as well as other business functions like customer support, employee payroll, leave management, marketing and sending out reminders.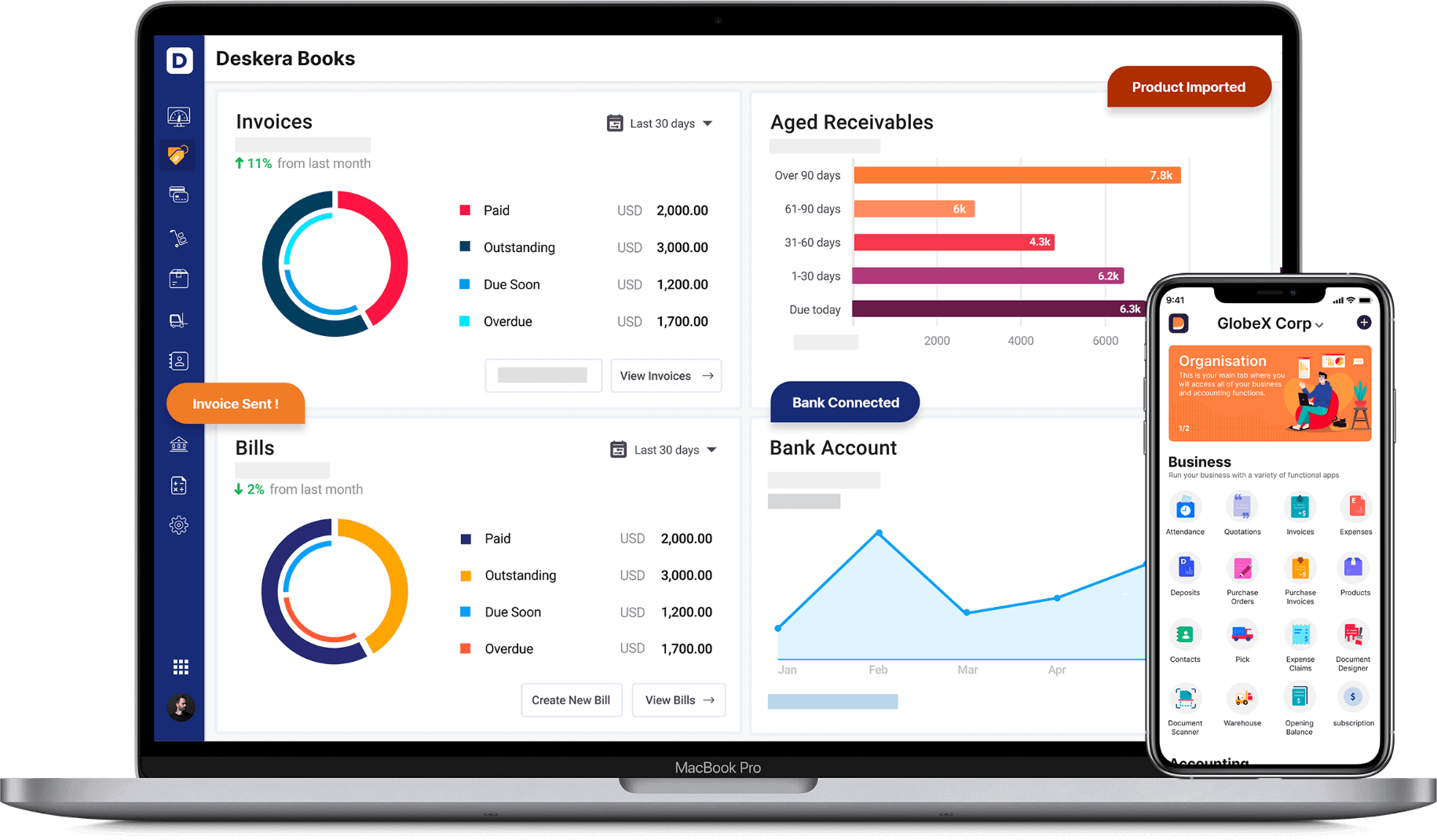 It also has an advanced inventory management system that can keep a track of the multiple warehouses, stock transfers and adjustments and bills of materials to mention a few functions.
Deskera also gives analysis and insights across all these business activities' data. This help makes quick decisions, foreseeing the future of your business and be prepared for rocky times ahead.
Try Deskera All-In-One Business Today
Sign-Up For Free Trial
This system also ensures timely deliveries to your customers by keeping real-time track of your inventory, reminding you of the activities that need to be done and also sending out invoices on time.
It plays a vital role in digitizing customer service and keeping track of customer service metrics. Together, all of this will improve customer satisfaction and experience and therefore improve customer retention as well as encourage returning customers.
It will also increase return on investment, revenue earned by your business, profit margin and reduce the losses and penalties incurred. By being affiliated with various banks and payment options, Deskera books will also make it easier for your customers to make your payment which will hence improve your cash flow balance. A positive cash flow will lead to further growth and development of your business which would yield benefits in the long run.

Deskera books will also assist you to pick pack ship your orders as well as track your drop shipped orders. Further on, Deskera CRM will help customer relationship management activities like contact and deal management, sales pipeline, email marketing campaigns and customer tickets.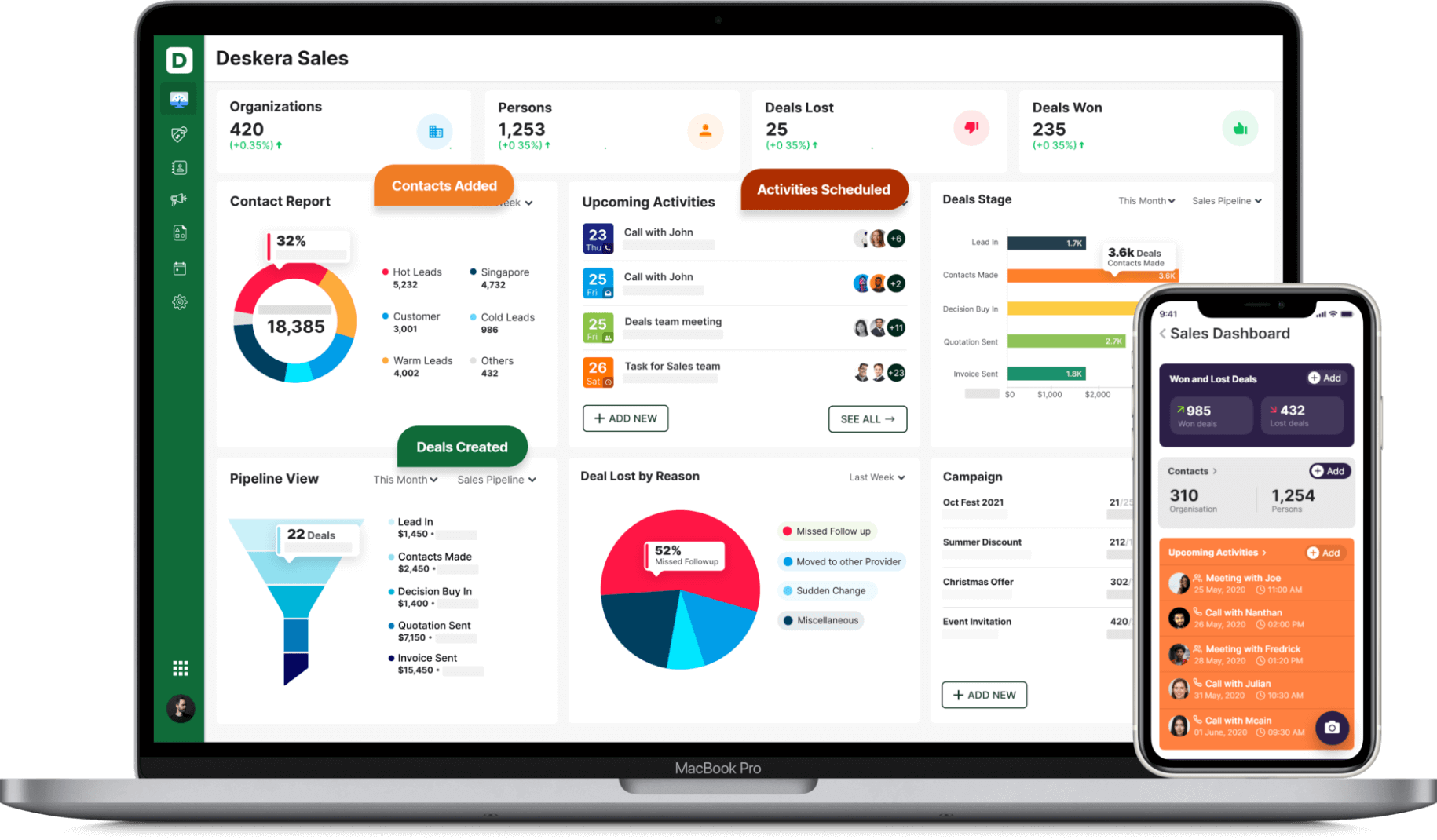 Deskera will hence be that best friend to your business which will lay down the steps for you to grow bigger and reach higher.
Key Takeaways
We have summarized all the important points. Check them out:
Consulting is a broad term defined as the process of offering third-party expert advice in a particular field. Consulting business has a huge scope.
6 Types of Consulting: Strategy Consultant, Management Consultant, Operations Consultant, Financial Advisory Consultant, Human Resource Consultant, IT Consultant
7 things that you need to consider before becoming a consultant: Research, Select the right Niche, Networking, Services and Prices, Find your clients, Skills and expertise, Financial aspects
Choose the right consulting model for you. There are four types of consulting models. It includes firm model, solo/independent model, productized model, hybrid model.
You can make the best use of social media, blogs, and articles to market your services.
Make sure to find an attorney with affordable rates and a good reputation.
Decide the best option for your legal business structure.
A professional bookkeeper can assist you in setting up a file system, keeping bills organized, and more.
Make sure to have a clear financial plan and regularly monitor your progress at all levels
Building a brand represents your professionalism
Build your online presence to get a huge benefit
Related Links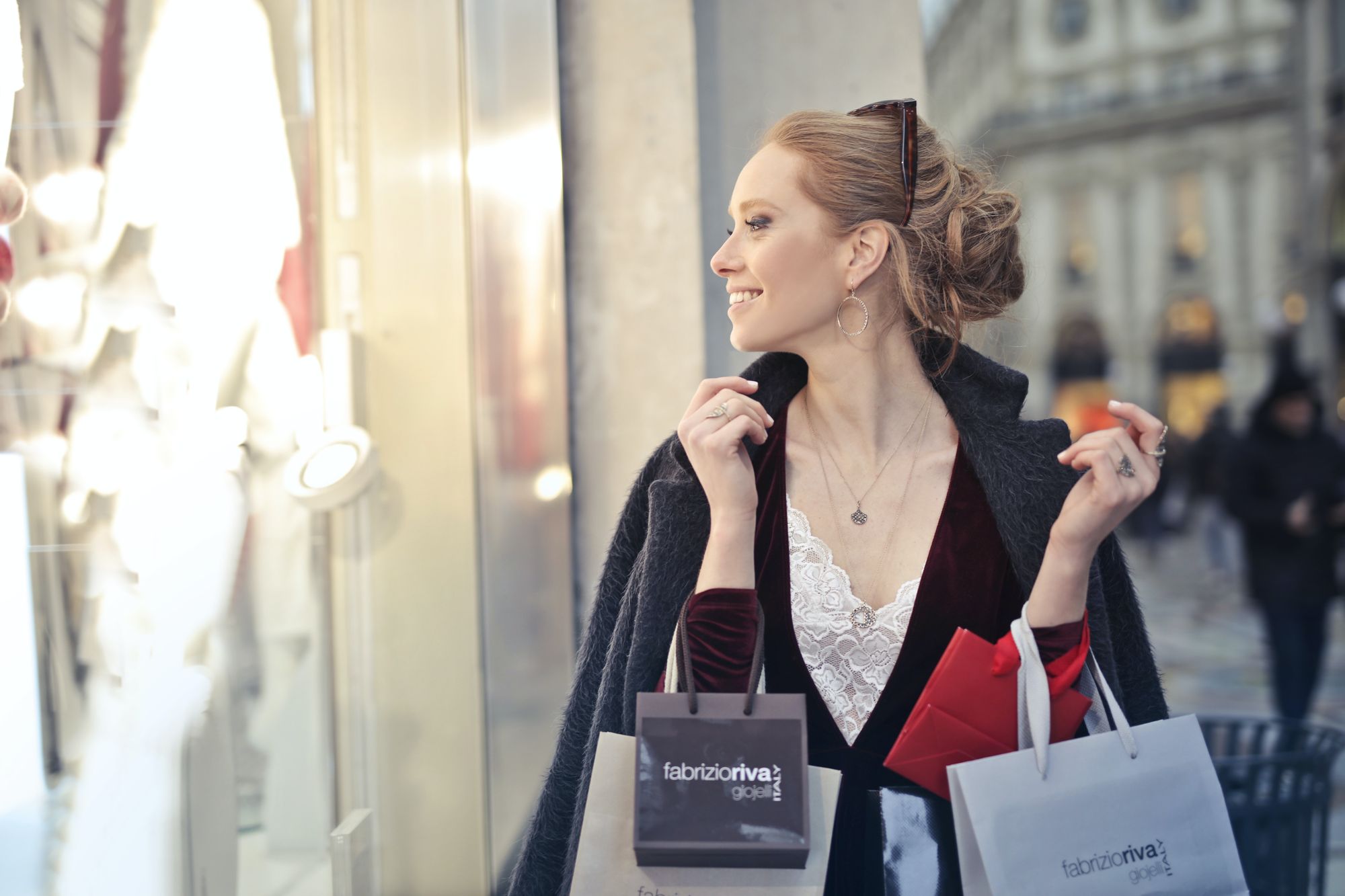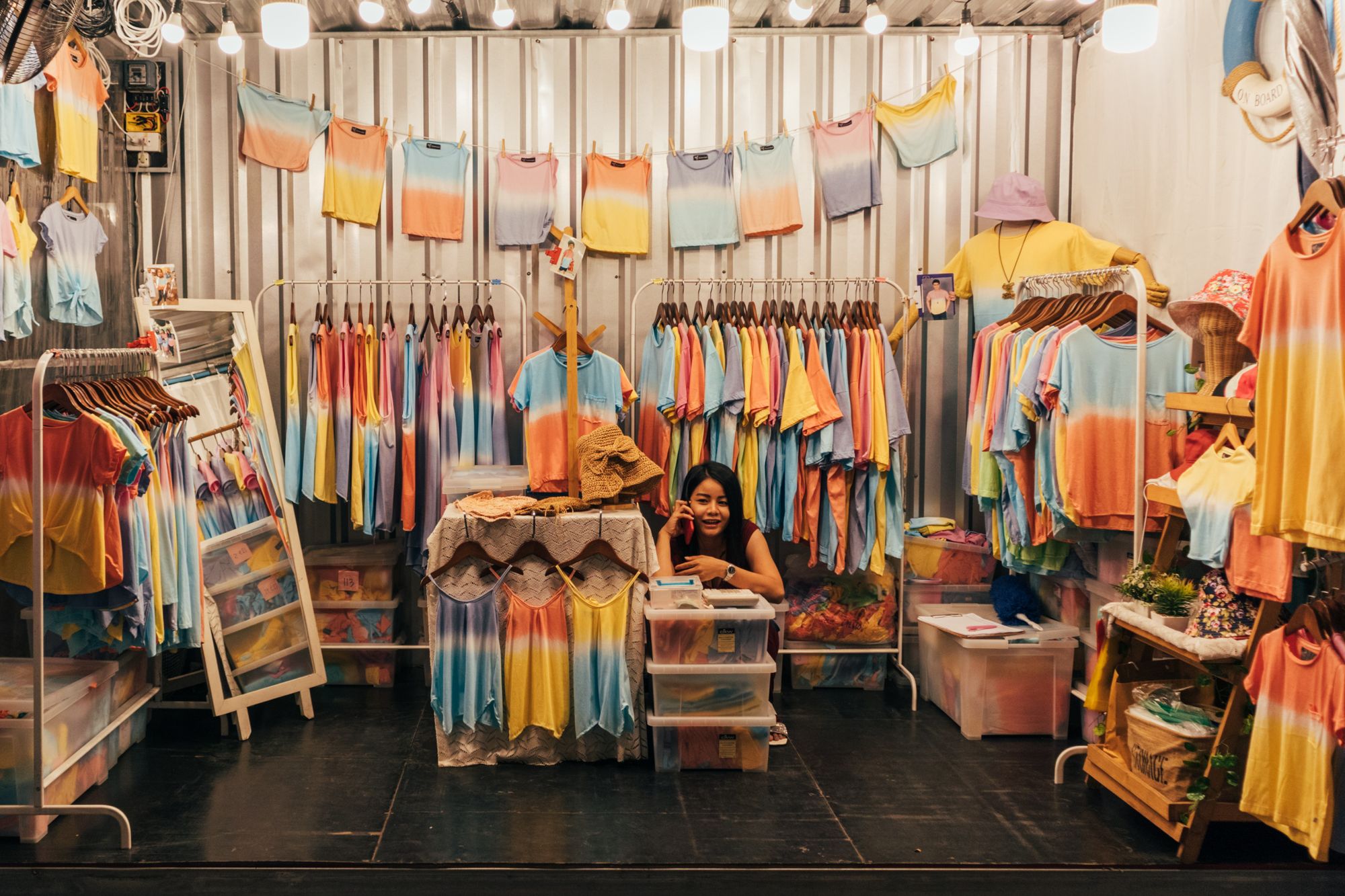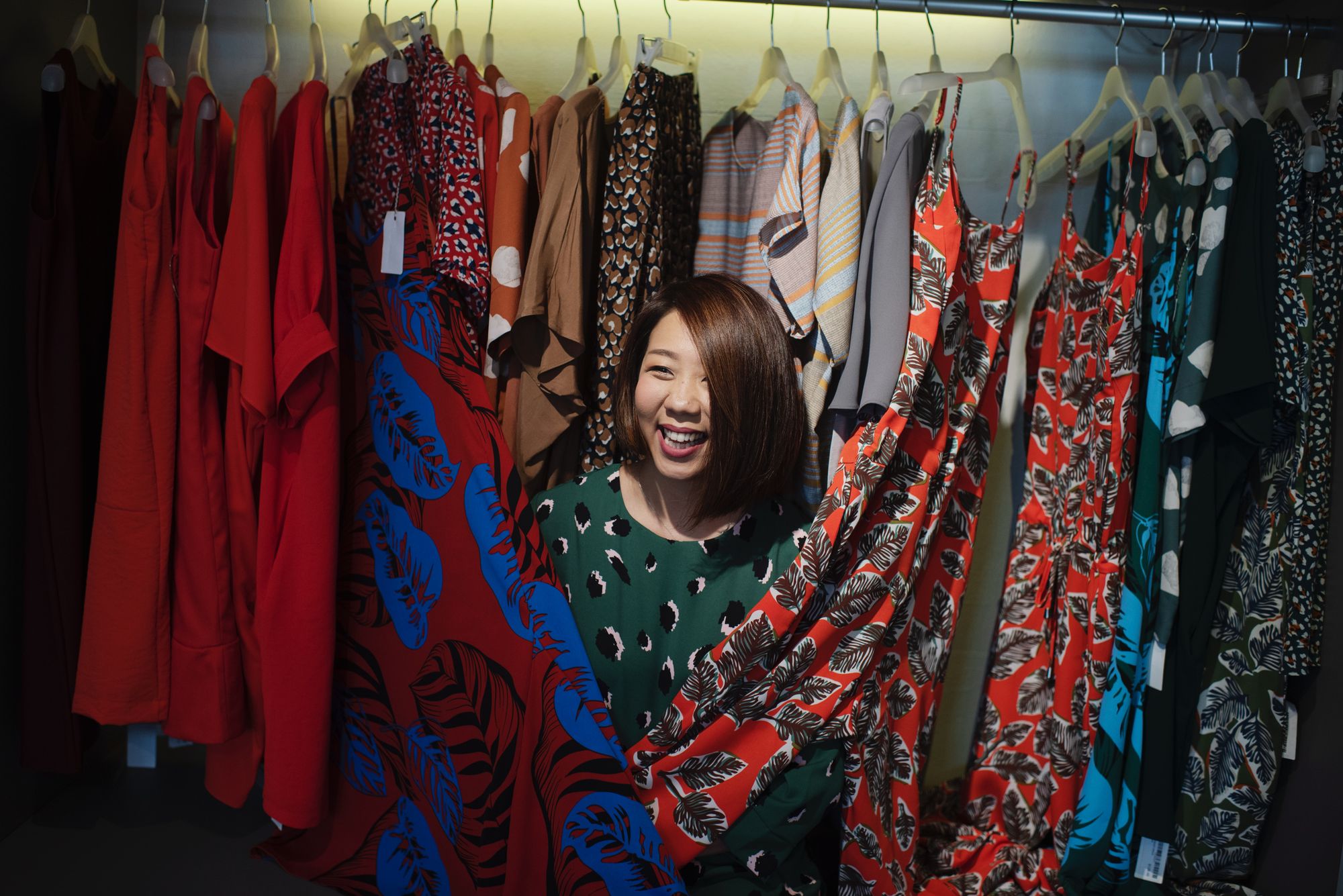 ---
---