Many businesses use outbound marketing techniques as part of their overall marketing strategy. Because outbound marketing techniques are more expensive than inbound tactics, they are often used as follow-ups after a business has built its customer list through inbound marketing.
For example, a company might use search engine optimization (SEO), social media, and blogging to build its customer list, then follow up with outbound marketing such as email or direct mail to get people to buy.
The old way of marketing was getting your message out there and hoping someone buys your product or service. Outbound marketing is very different but very powerful as well.
Let's unleash the power in the following points:
1) What is Outbound Marketing?
2) Types of Outbound Marketing
3) Key Factors affecting Outbound Marketing
4) How is Outbound Marketing better than traditional marketing?
5)  Outbound Marketing Tips
6) Benefits of Outbound Marketing
What is Outbound Marketing?
Outbound marketing is a form of advertising. You can use it to build brand awareness, increase sales, promote your business, and much more. Outbound marketing has made quite the comeback in recent years as traditional forms of marketing have proven ineffective for many companies.
This type of marketing is typically more expensive than inbound marketing, but it has a higher yield on the investment because its ROI is more elevated. Outbound marketing tactics include advertising, public relations, event marketing, and other forms of communication.
For most companies, outbound marketing is their first foray into the world of digital marketing. The term "outbound marketing" refers to any digital marketing that requires the marketer to take the initiative and reach out to potential clients.
This means any form of advertising that requires a company to take active steps to succeed. There is no waiting around for customers to come to you with outbound marketing — you have to get out there and find them yourself.
Outbound marketing is a term that refers to a variety of marketing techniques that require reaching out to customers. Outbound marketing can include direct mail, email, banner ads, and door-to-door selling.
Types of Outbound Marketing
The main objective of outbound marketing is to get your business in front of your ideal customers and show them how you can help them. Whether through a video, a seminar, a webinar, or a sales pitch, it's all about getting your prospects' attention, so they want to learn more about you.
Direct Mail  — Demonstrate how your product or service can solve their problem, then offer them an incentive to invest in your company. For example, you could send someone who owns a small business a letter offering to add value to their business by increasing sales or boosting staff morale
Advertising  — Promote your products and services on TV, print ads, or online. You can also get creative with this by partnering with another company to run advertising for each other (co-op advertising)
Telemarketing  — Many people dread telemarketers, but if you're selling something that solves a problem for the customer and you have a script to keep things from being too awkward, it can be an effective form of outbound marketing
Sponsorship - putting your name to something more memorable than a simple ad, such as sponsoring an event or giving money for a good cause
Events - going from one place to another and attracting attention by speaking on a topic, setting up a stand, and selling your products or services. This is often referred to as "earned media"
Trade Shows – Making a great impression on potential customers by offering samples of your product, doing live demonstrations of how it works, and answering questions can be very effective in generating leads
Public Relations - getting information about you into print media like newspapers, magazines, and specialist journals. They are often done through free publicity, hoping that readers will be interested enough in what you have done that they will contact you for further information.
Key Factors affecting Outbound Marketing
Outbound marketing is a great way to get your business name and brand out there and even improve your search rankings. But how can you decide what kind of outbound marketing is right for you? Here are some significant factors to consider:
Cost-For the most part, outbound marketing will be more expensive than inbound marketing. It's much easier to write a blog post or create an infographic than to contact a local paper or radio station. You're also likely to spend more on something like advertising online, where you're reaching a broader audience that may not have any interest in your products or services.
Outreach - This is purely time-related. Suppose your time is worth $100 per hour. In that case, you have to add up the time it takes for each task — from creating promotional materials to writing the press releases — and then add in the cost of any outside help, such as graphic designers or copywriters can help craft your pitch.
Targets - While some types of outbound marketing can be targeted, others are not. Door-to-door salespeople, telemarketers, and email marketers need to reach many people at once to be effective. They're not going to get a lot of responses from people who don't want to hear from them.
Outbound marketing can help you create a brand identity and establish your reputation in your market. It is also a great way to drum up business if you have an existing company, as well as a great way to start one from scratch.
The most critical factor in creating successful outbound marketing has a plan. Suppose you are creating plans to expand your business or build a brand identity. In that case, you need to take some time to decide what methods will work best for you and how you will track the results of your marketing efforts so that you can adjust them and improve them over time.
Another critical factor in creating successful outbound marketing is knowing where your potential customers are. You have to target marketing efforts to the right places so that they reach the people who are likely to be interested in what your company has to offer.
How is Outbound Marketing better than traditional marketing?
Marketing has evolved over the years. Thanks to the internet, marketers now have more opportunities than ever before. It's easy to get overwhelmed with all of your options.
Trying to decide on a marketing strategy is challenging. There are many strategies out there, like email or SMS marketing, but which one should you choose? Will it even work for your business?
Traditional marketing strategies are "inbound" strategies because they rely on customers finding you through search engines or social media. Outbound marketing, also known as "push marketing", is a strategy that involves taking your business to where potential customers already are.
If you are used to traditional marketing and sales, you may be skeptical about outbound marketing. It's understandable, but I think the best way to understand it is to compare it to what you do now.
Trying to get customers from a cold start can be arduous work. You have to find people looking for what you are selling and then convince them that your product is better than the one they are thinking of buying. It's not impossible, but it isn't easy.
Traditional marketing is passive. You place an ad in a magazine or go on television and hope people notice your ad.
Outbound marketing is active. You talk directly to potential customers rather than waiting for them to come to you. With outbound marketing, you're doing things like sending emails, calling people on the phone, attending networking events, and running ads that get noticed because they're very different from the rest of the horde of advertising messages that people see every day.
Outbound Marketing Tips
Outbound marketing is the process of contacting prospective customers and marketing your products or services to them. It's a great way to grow your business, but it can be tricky when you don't know where to start.
Here are some tips for starting an effective outbound marketing campaign:
Identify Your Target Audience
The first step in any successful outbound marketing effort is identifying your target audience. Who is most likely to buy your product or service? What are their demographics? What are their hobbies? Where do they shop? How can you reach them?
These are all important questions that you need to ask yourself before beginning any outbound campaign. The more detailed you can be with the answers to these questions, the better your chances of making a sale.
Research potential customers
The first step with any form of outbound marketing is research. Who is going to be interested in your product or service? What do they like? What do they need? What can you offer that will make them want to buy from you? If you're not sure who your target market is or what they want, then it's time to get some answers.
Know your competitors
Figure out what competition you have before you begin an outbound campaign. Are there similar products on the market? Can yours compete with theirs? Do customers even know about your product or service?
Understand your market
You have to know who you're targeting with your outbound marketing campaign. Make sure that there is a need for your product or service. You can do this by doing market research or simply talking to people about what they want or need.
Make a List and Check It Twice
Once you've identified your target audience, it's time to create a list of all the places where those people spend their time online. For example, if your business sells women's clothing, you might want to create a list of fashion blogs, websites, and forums that focus on women's fashion.
Then you would need to find ways to reach those people through those sites. This can be done in several ways, including writing guest posts.
Create a list of touchpoints
A touchpoint is any place where your target customer spends time, whether it's social media websites, blogs, or even brick-and-mortar shops in their neighborhood. Start by making a list of all the places you think your customers might be, then narrow the list down to the places where they spend the most time. This will help you create a strategic campaign that reaches the right people at the right time.
Match your message with your medium
The way you deliver your message should match the platform you choose. For example, if you're selling luxury products, Facebook probably isn't the best option for outreach — try LinkedIn instead. And if you're trying to reach people on Twitter, keep it short and sweet so they can easily retweet or like it.
Write compelling content
Your Outbound Marketing messages should be informative as well as attractive — a combination of interesting facts with links back to your site for more info or purchase.
Make sure the information is valuable before sharing it; don't just write something because you think it might work. Include a solid call to action at the end of each message; this could be an offer of some kind, or it could be asking people to visit your website.
Focus on building relationships
The best thing you can do is get prospects to know, like and trust you before they ever reach out to you. Try asking questions, responding to posts on forums or blogs, and showing an interest in the community at large. You might even want to start a blog of your own so that people already interested in your industry will see you as an authority figure.
Use different methods of outbound marketing
There are many different ways of growing a business through outbound marketing. Use as many of them as possible, but make sure they are all relevant and make sense for your industry and target audience.
Benefits of Outbound Marketing
Outbound marketing can be defined as the process of proactively reaching out to potential clients to sell your products and services. Although much of outbound marketing is similar to inbound marketing, some key differences set outbound apart.
The primary benefit of outbound marketing is that it generates sales leads that salespeople or marketers can follow up. In addition, outbound marketing frees up valuable time for the sales team, allowing them to focus on other prospects instead of spending their time cold calling.
1) Increased Sales
Outbound marketing, when done correctly, can increase sales for a small business or entrepreneur. A few common ways businesses generate more sales using outbound marketing include cold calling, telemarketing, direct mail campaigns, and email campaigns.
2) Better Prospecting
Outbound helps you find better prospects to convert into customers by researching your target audience online beforehand. You'll know who they are and what they want before you reach out to them with your message. Cold calling is an example of outbound marketing where you speak to prospects directly without any contact information from them.
3) Exposure to New Customers
Outbound marketing provides business owners with the opportunity to expose their product or service to new audiences. Your message will reach people who may not have otherwise been exposed to your company which means you can increase your customer base at little to no cost.
4) Establishing Presence
A unique and exciting business name is essential for building authority in your industry and getting your name out there. It's not enough to have a catchy business name; you need one that stands out from all other companies in your industry. Using outbound marketing techniques will help people remember who you are and where they've heard of you before.
Wrapping Up
To sum up, Outbound Marketing is the best approach to lead potential customers to purchase your products. This strategy gives you much-needed exposure through emails, relevant articles, and more. It gives you long-term value for your company by allowing you to build a community that will trust and support your brand.
How can Deskera Help Your Business
The Deskera CRM software helps your business grow and achieve long-term goals by retaining customers. Deskera CRM helps in your email marketing strategy by helping your business regularly sending out emails to customers that will make them come back for more.
Deskera will guide you in setting suitable CRM goals to shorten the sales cycle to close deals faster. You will sell more than you are currently selling to increase your sales volume. The Deskera CRM software helps in a higher lead conversion to automatically reduce Customer acquisition costs.
Deskera can also assist you with real-time updates about your business like cash flow status, customer satisfaction, inventory management, sales, purchases, purchase orders, customer tickets, customer satisfaction, managing leads, revenues, profit, and loss statements, and balance sheets.
Moreover, it would also help in integrating sales methodology across different platforms onto one system so that you have a consolidated list for email campaigns, leads management, and sales pipeline to mention a few.
Try Deskera CRM For Your Business Today
Sign Up For Free Trial
Key Takeaways
Outbound marketing has many definitions, but they all point to the same basic idea: marketing is leveraging existing relationships and interactions to build brand recognition and increase awareness
There are some great tips in this article that show you how a few of these works and the strength behind building up positive relationships rather than just going for the immediate sale
Let's face it. If you are going to jump into the world of outbound marketing, you have to have some plan. Dry runs with family and friends will help you hone your skills and get more comfortable with the idea of approaching strangers that you don't know
Not only is outbound marketing more effective than a lot of traditional marketing (especially in this age of ad-blocking), but it can help your business stand out from the competition. And at the end of the day, marketing is about getting your company's name out there so that people know you exist.
Deskera believes that outbound marketing is a tried and true form of marketing. It has been around for many years, and businesses large and small have claimed success with it.
Related Articles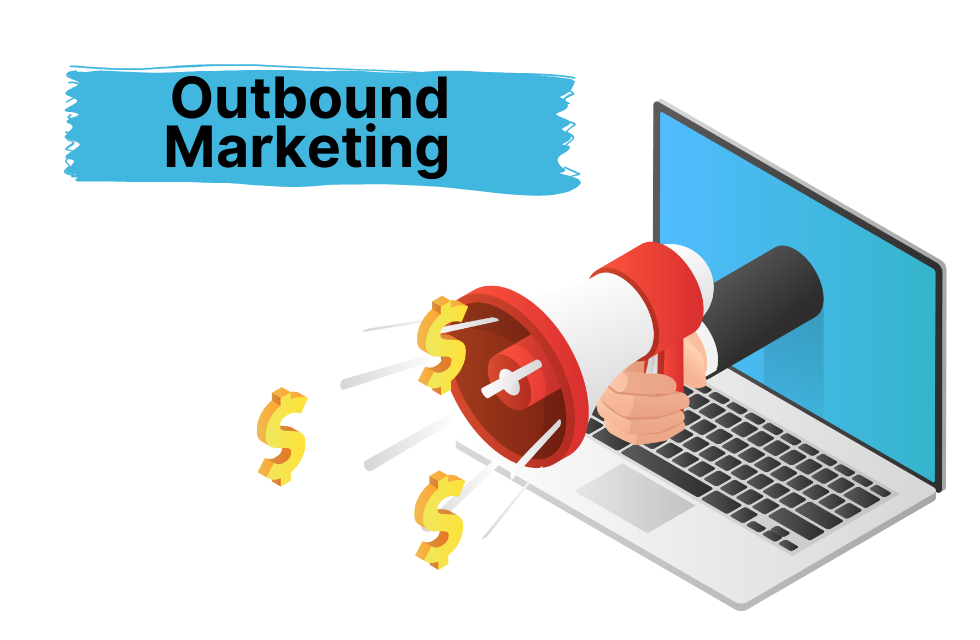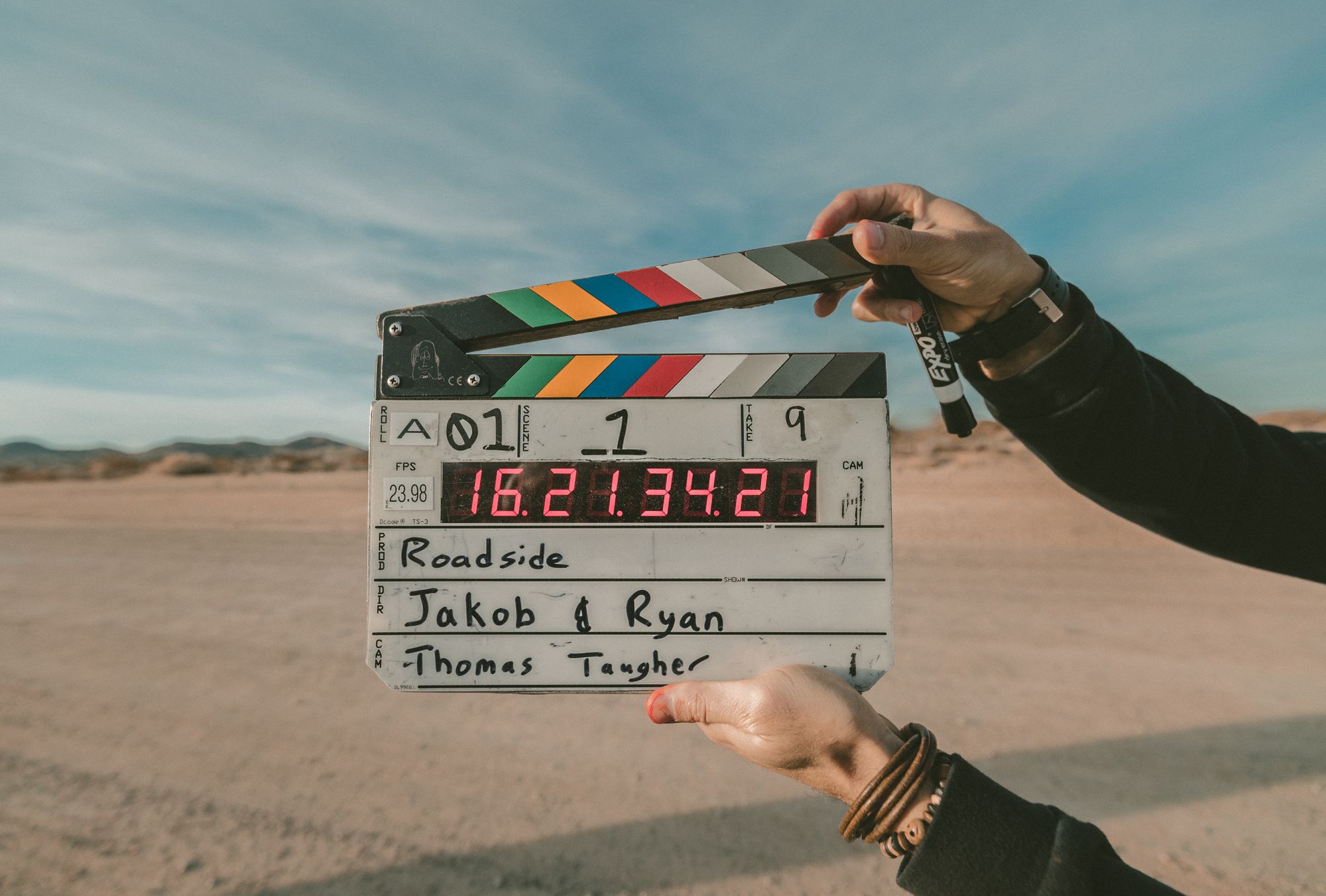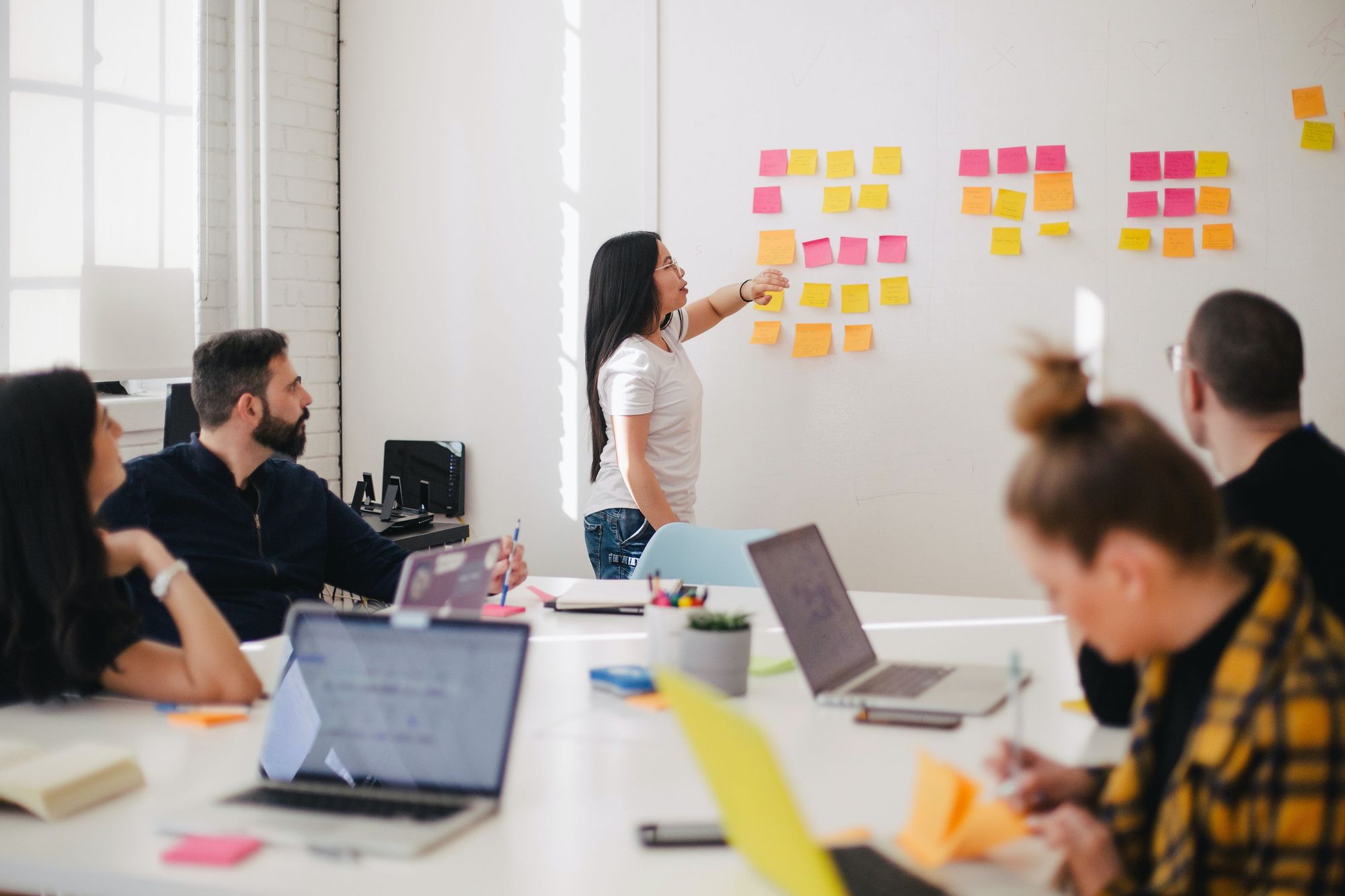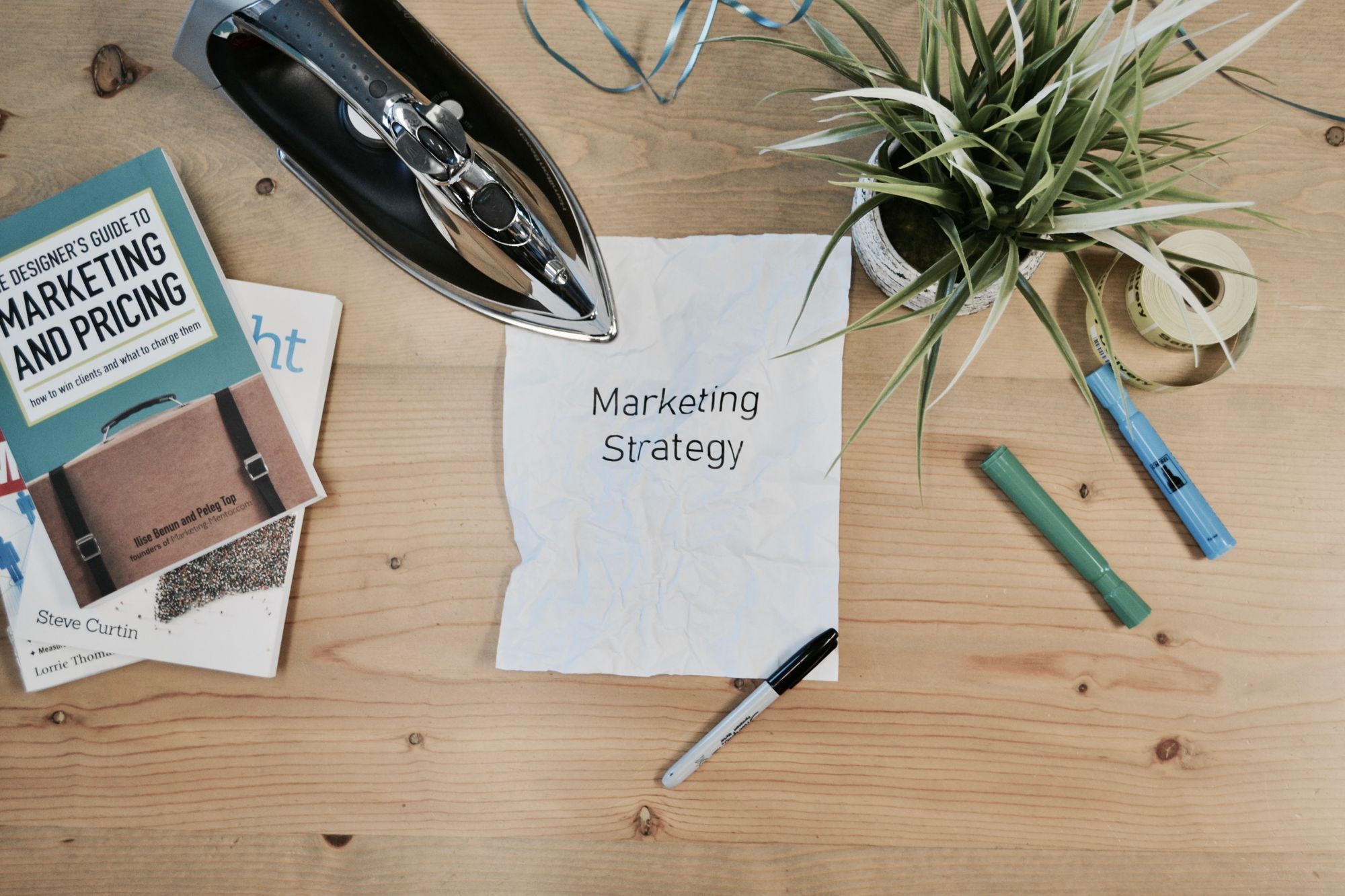 ---
---