As a business owner, your goal is to reach as many people as you can, so that your products are sold and your brand gets a solid reputation. However, all this is difficult to manage via a single platform. If you are getting sub-par results from your marketing efforts, chances are you are focusing on the wrong channel.
Do you end up spending a lot of money to advertise on one platform without getting a significant increase in conversions?
Then, multichannel marketing is the right solution for you.
In this article, we will cover all aspects of multichannel marketing, like:
What is Multichannel Marketing?
Why Should You Opt for Multichannel Marketing?
Challenges of Multichannel Marketing
How to Create a Successful Multichannel Marketing Strategy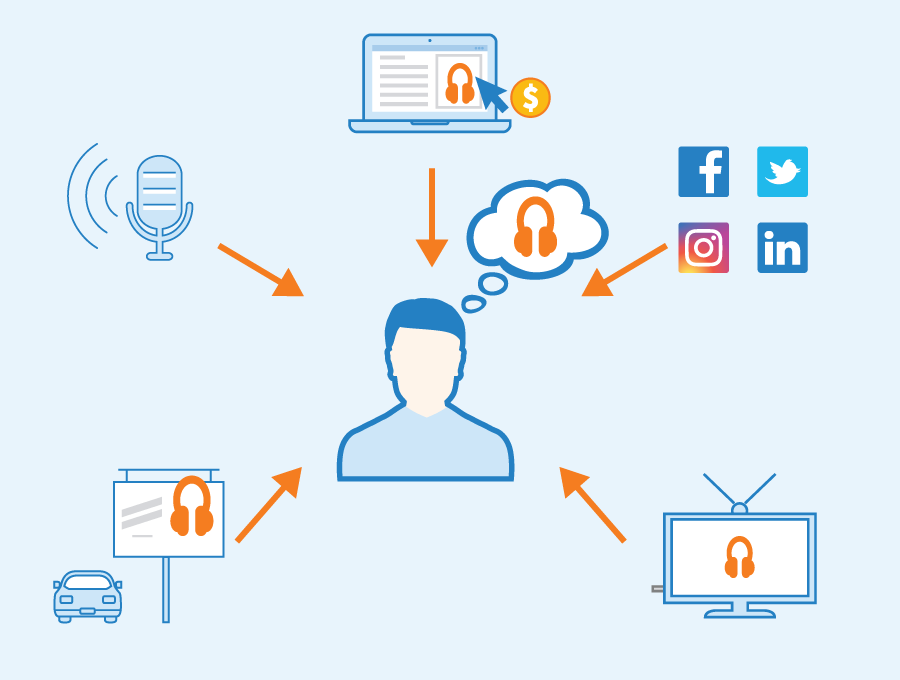 What is Multichannel Marketing?
With changes in customer behavior over the years, multichannel marketing has stepped into the limelight as the need of the hour. This is a practice wherein a business can interact with customers through various channels, both directly and indirectly.
With a combination of communication channels like retail stores, mail order catalogs, websites, email, social media, direct mail, mobile app, etc., a business owner can now target their audience and prospective buyers on the most effective platforms. Multichannel marketing lets customers take action in the channel of their choice. And the availability of choice is the most valuable thing that this marketing strategy offers.
Before we delve into the ways in which you can integrate a multichannel marketing strategy into your business, it is important to know more about the concept and the benefits it offers to elevate your sales pitch.
Multichannel Marketing: What and How?
A multichannel marketing system, as the name suggests, enables communication with customers across many channels, both online and offline. It lets you plan product marketing strategies for various platforms and reach customers where they are most inclined to make a purchase.
For instance, suppose as a business you are running advertisements on television. However, most of your target customers are youngsters who prefer to spend more time online and are not interested in watching TV anymore. Due to the lack of your presence on the internet, you might end up losing out on a returning customer.
The ideal way to curb this is to make your presence felt in all channels at once. This addresses modern customer behavior wherein people like to research on various platforms before making a purchase decision and putting their money in something.
This smarter approach shows the true difference between advertising and marketing, which is not to simply put ads across but to target customers effectively for successful sales. Multichannel marketing hubs understand this very well and base their strategies on the effective targeting of the right audience.
Multichannel marketing involves identifying the right channels for your business and creating a congruous experience for customers across all platforms. Some online channels for marketing include blogs, social media, direct messages, email marketing strategy, and more. Offline channels include print, TV, radio, text messaging, etc.
Some aspects of multichannel marketing that need to be addressed are:
Brand Messaging
The reach and messaging of the brand need to be taken care of. By tracking how customers behave across marketing channels, you can increase brand awareness exponentially and choose how to send your message to customers through multichannel marketing.
Engagement
Your marketing efforts must be consistent across all channels to ensure effective engagement and customer retention. Although the modes of communication can be different for a particular channel, the level of engagement must be somewhat similar.
User Experience
If you are putting in efforts to reach your customers through multiple channels, you must also ensure that their experience in those channels is smooth and fruitful. The presence of your brand must be integrated into all platforms to create a holistic marketing experience.
Why Should You Opt for Multichannel Marketing?
Multichannel marketing ensures you remain aware of where your target audience is. It has been proven that multichannel customers spend more and buy more than single-channel customers. This is because they have control over the purchase process and numerous choices with relevant information.
In the present market, there are countless ways to reach customers. You can choose any channel you want, depending on the benefits they offer. Since the number and variety of channels keep increasing, so does the need for multichannel marketing.
Here are some proven and perceived benefits of adopting a multichannel marketing strategy, as opposed to traditional advertising or performance marketing.
Higher Awareness
The goal of any business is to listen to the voice of customers and ensure they are also heard when it matters the most. A multichannel marketing approach ensures you cover all bases and create an experience that inspires customer loyalty.
When your target audience is aware of your products and keeps bumping into them on multiple platforms, they are bound to feel more inclined to check out what you have to offer. This marks the beginning of a customer's history with a brand.
Consistency in Approach
A major benefit of multichannel marketing is its focus on creating a consistent approach. A brand should have a unified voice that feels familiar across all channels. If you are pitching your product as a serious solution on your website and promoting it through jokes and irrelevant content on other platforms, it creates confusion and unreliability in consumers' minds.
A multichannel approach helps to negate this by putting across a consistent message in all platforms through the cooperation of all departments in creating the tone of the final messaging.
Highlighting Customers' Channel Preference
Customers must be targeted on their preferred channels and at the right time. Not only that, you must keep sending the right messages consistently to win over a customer. A multichannel strategy ensures this by keeping all options open and tracking where customers engage the most with the brand.
Expanded Reach
Needless to say, multichannel marketing expands the reach of a brand and takes it to new channels. This helps them locate interested buyers and initiate interactions that may lead to a sale. Expanding campaigns to include more channels is the right way to proceed through this. This way, you can ensure you reach new customers every day and expand your business possibilities exponentially.
Combined Channels
When you combine online and offline channels, you have multiple touchpoints that increase brand recall. For instance, if your marketing strategy includes social media and television, potential customers would come across a TV ad and then open social media to find similar content about the product.
This would reinforce the first impression and may often lead to conversions. Combining platforms has proven to be an effective method to ensure customer success.
Challenges of Multichannel Marketing
Although a multichannel approach seems all fun and games at first, it has associated challenges that need to be overcome before you can reap the benefits. If you can successfully reduce challenges by tracking customer service metrics and implementing customer experience feedback, your results will keep improving.
And if you are incapable of managing all aspects on your own, you can consider getting it done through customer service outsourcing. However, before implementing multichannel marketing strategies, you must check whether your business is equipped for it.
The challenges involved in running a multichannel approach are as follows.
Marketing Attribution
Marketing attribution enables marketers to assess the ROI or value of channels that connect them to customers. Performing proper marketing attribution is important when engaging in multichannel marketing. With growing channel numbers, you need better strategies to determine which platform is fetching a better response.
Market attribution models provide insights into impressions and engagement volume in both online and offline channels. Getting this information accurately is one of the challenges of a multichannel approach.
Management Issues
The more elaborate your marketing strategy is the more types of customer service you have to provide. This would need a solid management plan and team, with proper resources, time, and money. Each channel has to be dealt with individually, which means many departments must come together to share data and strategies.
Without the absence of effective communication and inputs, holding together such an elaborate plan becomes difficult.
Tracking Analytics
A multichannel marketing campaign can fail if analytics are not observed and interpreted properly. Leveraging customer data from multiple channels can become taxing. The data should be unified, tallied, and tracked for better results. Thus, you would need dedicated resources to deal with data analysis.
Technological Advancements
Every now and then, there are new platforms being developed, leading to the change in user behavior. For instance, we have now evolved from affiliate marketing and email marketing funnels to include social media platforms like Facebook, Instagram, and Twitter. All these platforms require a separate approach.
Your multichannel marketing strategy has to keep up with any new channels or technological advancements in the market to reach customers effectively.
How to Create a Successful Multichannel Marketing Strategy
Multichannel marketing has both pros and cons, depending on the measures you take to ensure its success. If you don't take the marketing KPIs into account, you may end up facing customer objections and dissatisfaction. Hence, it is crucial to know how to create a successful multichannel marketing strategy to leverage all its benefits.
Understand Your Target Buyer
To formulate a successful multichannel marketing strategy, you must understand your targeted buyer first. This involves building a clearly defined buyer persona. Once you understand this persona, you will be able to identify which channels to target and what messaging to use for the campaign.
The ideal way to do this is to have a single view of your customer. Since customers now have multiple touchpoints to interact with your brand, the multichannel marketing campaign must gain insight into how they behave on all channels and which channels result in more engagement.
Establishing a central data point is a great idea for this. If you can consolidate customer data from all channels into a single dashboard, you will be able to track customer behavior accurately. This customer view must evolve with time and reflect how the market is operating at that point. Some ways to understand customer behavior are by:
Analyzing interactions
Performing A/B testing
Studying feedback
Observing customer behavior patterns
Maintaining unified data points
Identify Beneficial Channels
Not all channels benefit all sorts of businesses. You don't want to invest in all channels blindly since multichannel marketing can be expensive. Before investing in each channel, you should identify which of them will actually help in reaching customers.
Removing redundant channels can save a lot of time and money. This is because all channels need time and money as investment to produce content, run email marketing automation tools, maintain social media presence, etc.
Deciding which channels to target makes your job easier. Based on what you sell, you will see that some channels make more sense than others. You can start investing in those, study the performance, and then expand to other platforms if need be.
Integrate Marketing Departments
One of the biggest challenges in multichannel marketing is to bring multiple departments together. Since marketing departments are often different for various platforms, they must collaborate to make multichannel marketing a success.
It is not enough to merely set up emails, Twitter, Facebook, a blog, etc. You must bring them into harmony to get more leads and conversions. The customer will recognize easily if your messaging is inconsistent across channels. This may harm your business at the end of the day.
Effective multichannel marketing integration tactics include having a unified inbox, setting up a marketing management platform, delegating communication responsibilities to departments, and performing analytics universally.
Whether you run an email marketing business or believe in TV advertising, you must maintain the unification of data points. For this, you must break down silos and create an integrated team that would take care of multichannel marketing.
Set Up a Multichannel Marketing Platform
After you get all the data points set up and resources engaged, it is time to set up the multichannel marketing platform. Here, marketing automation helps greatly. You can use a CRM to track information such as pages visited, CTA clicks, emails accessed, links followed, etc.
Automation takes a huge load off employees and also makes the entire marketing workflow more efficient. To set up an optimized multichannel marketing platform, you must take care of a few aspects.
Campaign management: Segmentation, workflow creation, analysis, and execution
Constant innovation: Keeping up with user behavior, formulating innovative messaging
Response attribution: Marketing mix optimization, planning, and marketing attribution analysis
Digital marketing: Marketing channels like eCommerce email marketing, blogs, mobile, video, social media, apps, etc.
Create a Unified User Experience
An efficient multichannel marketing strategy is not about getting your message out on as many platforms as possible. It is about unifying your brand voice and personalizing the user experience, no matter which channel the customer finds you on. This takes planning and vision but is completely worth it.
If you are successful in creating a smooth and unified user experience across platforms, you can beat competitors easily. Quality and consistency is what buyers are looking for, and that is all that you have to provide. Whether a prospect has reached you on email, phone, or website, they must walk away with a positive experience.
However, consistent experience does not mean repetitive or boring messaging. It simply means that even if the content is different, the essence and intention must be the same across all channels.
Final Thoughts
Multichannel marketing aims to make marketing strategies capable enough to deal with the evolving market. After all, its aim is not to splash your brand across everywhere. Instead, through a multichannel approach, you must connect all platforms and build an integrated, unified world for your customers.
Key Takeaways
Multichannel marketing is a strategy to enable communication with prospective customers across various channels, both online and offline. Whether you are sending a proactive customer service email or running a product ad on the radio, it will come under the umbrella of multichannel marketing.
There are a few aspects of the multichannel approach that need to be taken care of. They are:
Brand messaging
Engagement
User experience
Once you decide on consistent brand messaging, track the engagement across various platforms, and create a unified user experience, your multichannel marketing strategy will be ready.
A business needs multichannel marketing due to its various benefits. Some of them are:
Higher awareness of customer behavior and needs
Consistency in approaching a customer
Highlighting the channel preference of your targeted customers
Expanded reach of the brand
Combined channels to create an optimized marketing plan
However, along with these benefits, there come some challenges as well. The challenges of multichannel marketing include:
Marketing attribution
Management issues
Tracking analytics
Technological advancements
Once you study the pros and cons of multichannel marketing, you will be able to determine whether your business can sustain such a model. To create a successful multichannel marketing strategy, you must go step by step.
Understand your target buyer
Identify beneficial channels
Integrate marketing departments
Set up the multichannel platform
Create a unified user experience
It is important to note that a multichannel strategy cannot be absolute. It needs to be tracked, studied, measured, and modified to ensure positive results keep flowing in and your business remains competitively active in the market.
How Deskera Can Assist You?
Whether you are a sales manager or running your own business, there are tons of duties and responsibilities that you have to fulfill. Using the Deskera CRM system, you can manage your email marketing, contacts, leads and sales deals. You can use the CRM system to manage all customer data and manage your leads, sales negotiations and deals.
Doing so will help you to save the time taken in transferring customer data between the different systems. Having a good CRM system will help you manage your financial and sales reports and be prepared to kick-off your meetings.
Deskera can also assist you with real-time updates about your business like cash flow status, customer satisfaction, inventory management, sales, purchases, purchase orders, customer tickets, customer satisfaction, managing leads, revenues, profit, and loss statements, and balance sheets.
Moreover, it would also help in integrating sales methodology across different platforms onto one system so that you have a consolidated list for email campaigns, leads management, and sales pipeline to mention a few.
It will also help you to sync between your orders, payments, taxes, refunds, product variants, sending out invoices and reminders, facilitating invoice management, and even undertaking follow-ups and advertisement campaigns.
Such a consolidated platform will help you to improve your sales through building effective sales compensation plans and also facilitate faster and well-informed decision-making. It will help you in strengthening your opportunities and being braced for the threats.
Deskera books and Deskera CRM will also be able to ensure the highest customer satisfaction and thereby an increase in net revenues and net profits.
Try Deskera For Your Business Today
Sign Up For Free Trial
Related Articles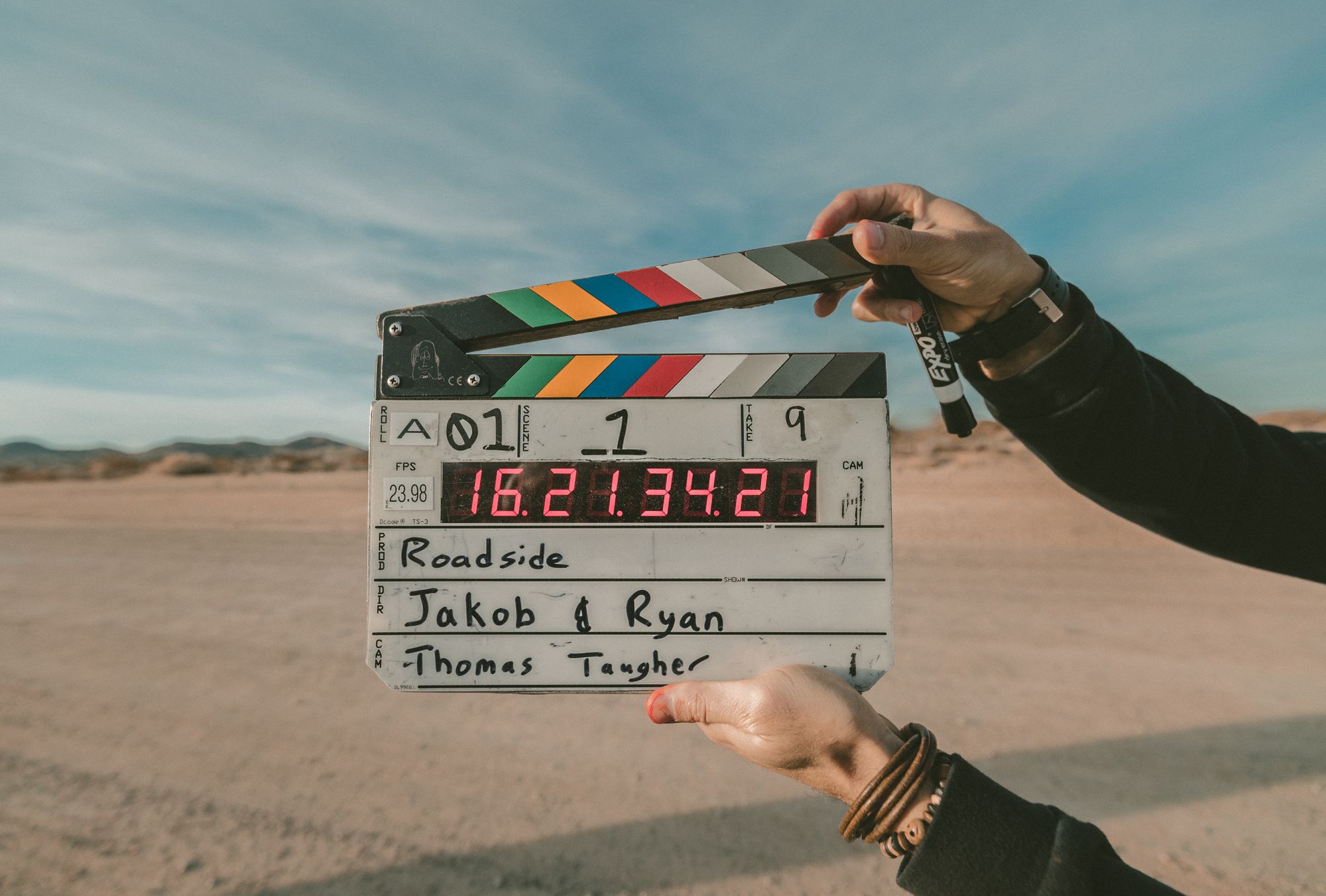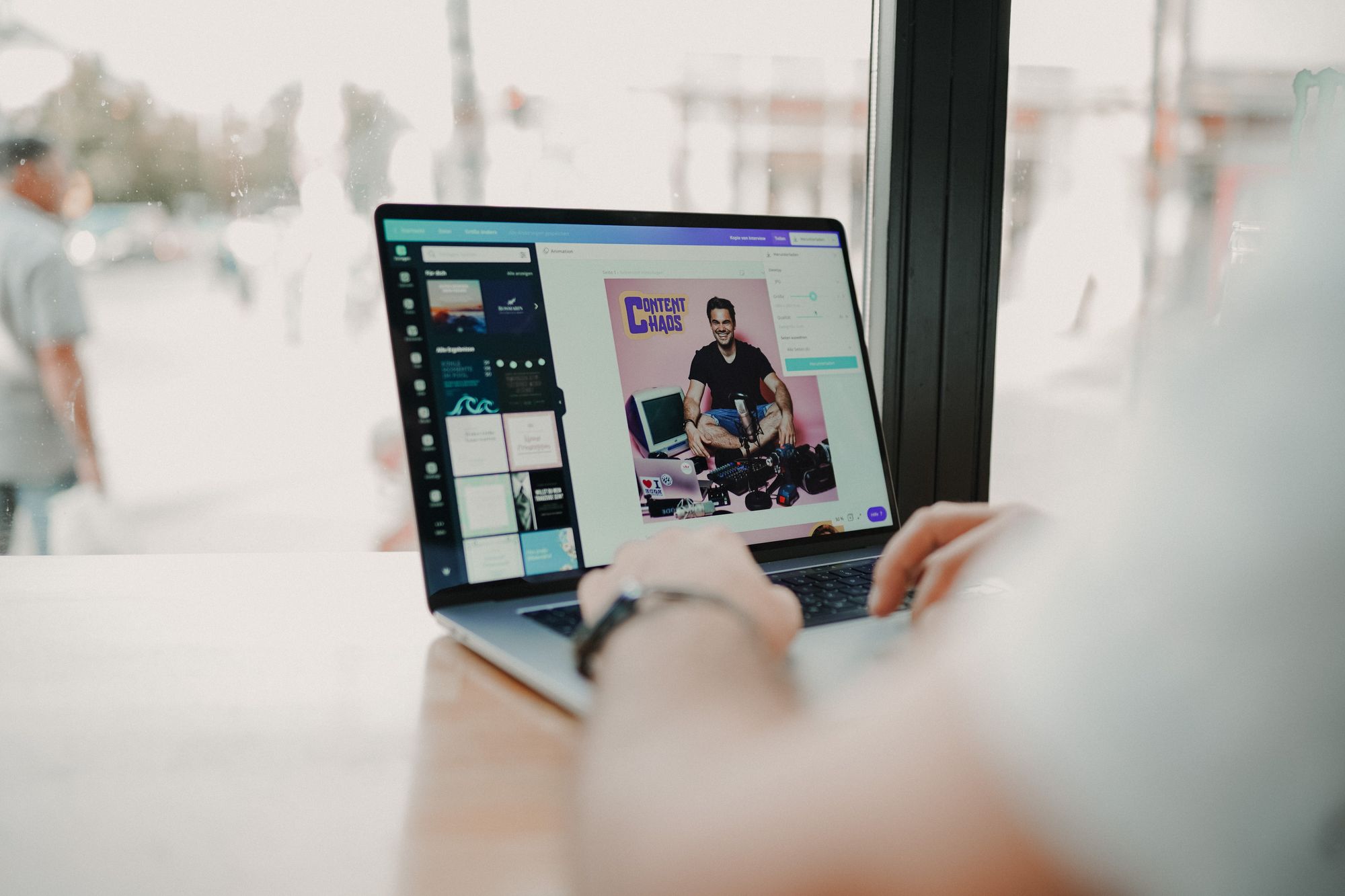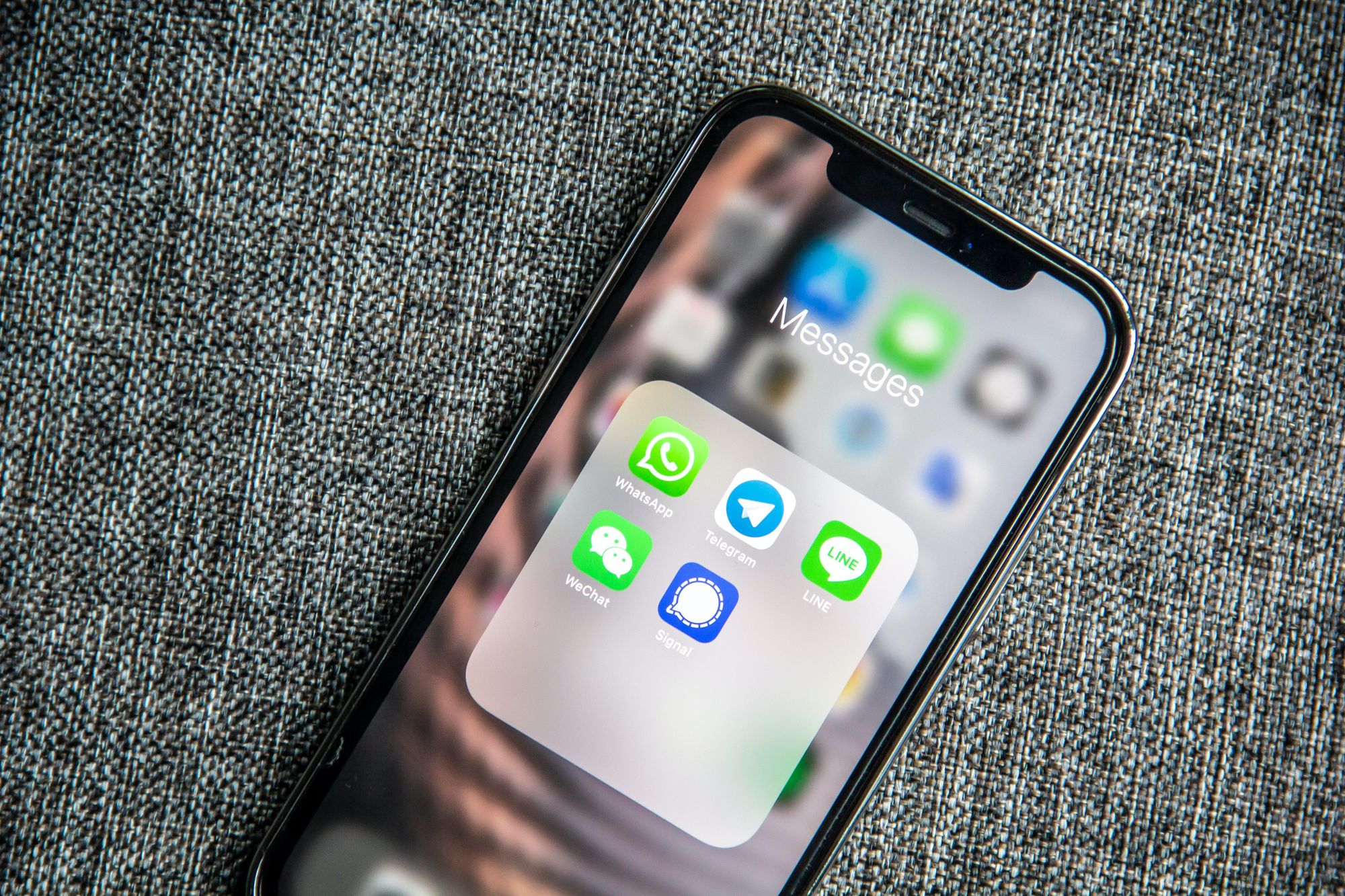 ---
---