The annual revenue from the sports industry is US$756 billion. The United States is responsible for USD 420 billion, and Europe is responsible for USD 250 billion. Sports retail brings in the most money for the sector, making up more than one-third of the global market.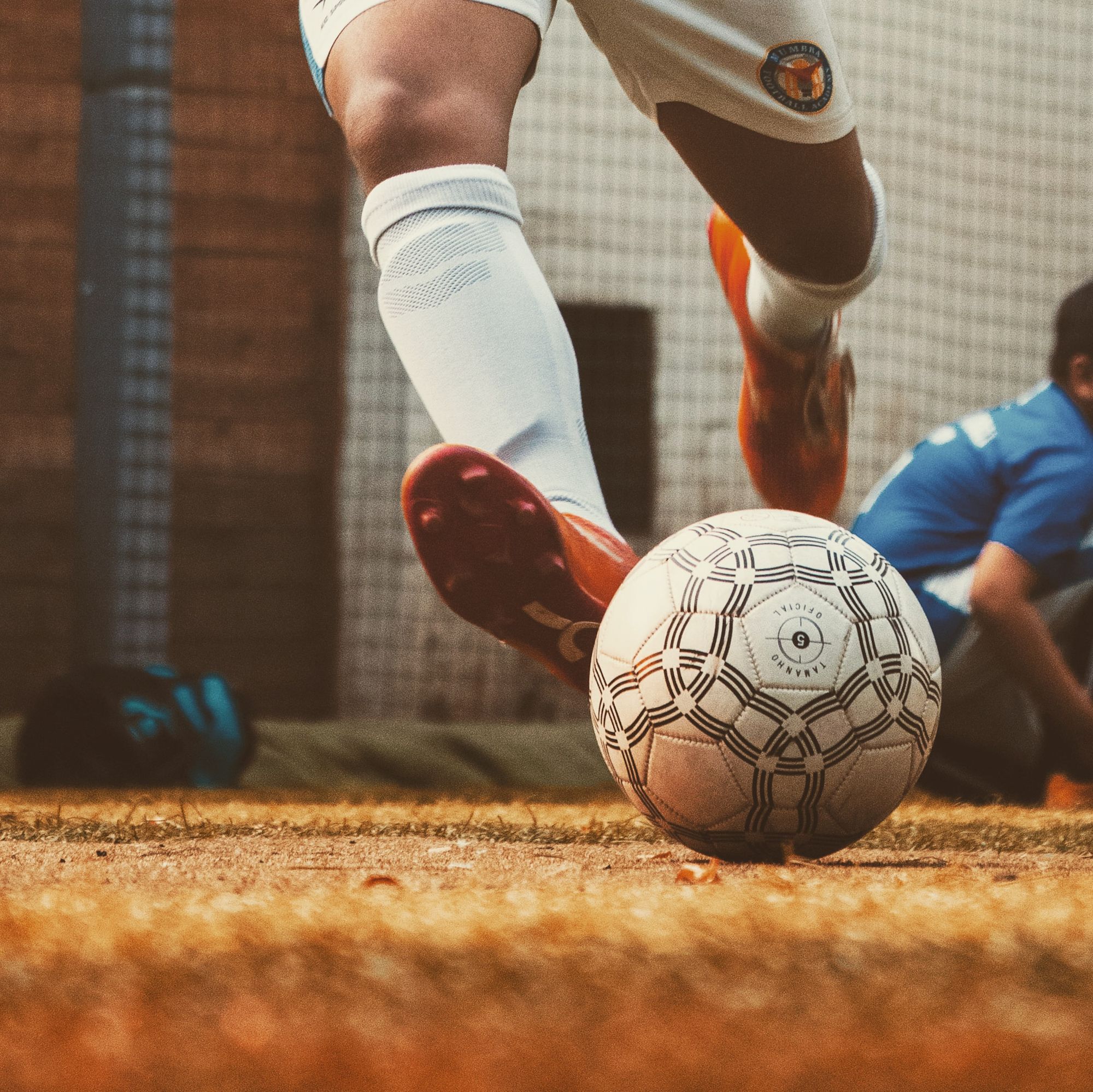 The success of the sports and recreation sector depends exclusively on client happiness. People often value dependability, and a manager strives to satisfy the customer completely. The manager can monitor revenue streams, simplify sales management, and compete with competitor companies thanks to ERP software. Hence this article serves as a guide on the role of ERP in Sports Industry. By the end of this article you will have insights into:
Deskera provides the best ERP Solutions for your Sports Store
Sign up for Free Trial Today!
Sports Market Overview
At a CAGR of 9.3%, the market for sporting and athletic goods is projected to increase to $238.49 billion in 2026. The consistent economic expansion anticipated for many developed and developing countries will be advantageous for the market for sporting and athletic goods.
The market for sporting and athletic products is made up of companies (organizations, sole proprietors, and partnerships) that sell sporting and athletic items, excluding apparel and footwear.
Fishing equipment, skating, and skiing equipment, golf equipment, and other sporting goods are the primary categories of athletic and sporting goods.
Any dredge, tool, net, line, instrument, device, gear, harpoon, spear, hook, or hook and line used in the capture of fish for sporting and recreational purposes is referred to as fishing equipment. Plastics, wood, metal, and other materials are among those distributed through online shops, specialty shops, convenience/departmental stores, and other outlets.
Sports retail brings in the most money for the sector, making up more than one-third of the global market.
Despite not being the primary source of income, professional sport unquestionably has the greatest influence on the production chain due to matchday revenues, sponsorships, TV rights, player moves, and its high media and employment nature.
Major Players in the Market
Amer Sports Corporation
Decathlon S.A
Callaway Golf Company
Nike, Inc.
Adidas AG
Puma SE
Globeride, Inc.
Newell Brands Inc.
YONEX Co., Ltd.
Mizuno Corporation
Sports Market Segmentation
The sports market is segmented by type and by revenue source.
By Type:
The sports market is divided into two categories based on type:
Spectator sports
Participatory sports
By type, participatory sports accounted for 72.1% of the overall sports market in 2020, making it the largest component. Future projections indicate that spectator sports will experience the strongest rate of growth in the sports market, with a CAGR of 11.1% from 2020 to 2025.
1.   Spectator sports: The market for spectator sports is further divided into the following categories:
a) Sports Teams and Clubs
b) Individual sports and racing
The sports teams and clubs sector accounted for 75.5% of the overall spectator sports market in 2020, making it the largest category by type. With a CAGR of 11.8% from 2020 to 2025, racing and individual sports are predicted to have the strongest growth in the spectator sports market by type.
2.   Participatory sports: The market for participatory sports is further divided by kind into
Golf Courses and Country Clubs
Marines
Fitness and Recreational Sports Centers
Bowling Centers
Skiing Facilities
Other Participatory Sports
With a share of 39.9% of the overall market for participation sports in 2020, the market for fitness and recreational sports facilities was the largest. With a CAGR of 10.9% between 2020 and 2025, the other participation sports are predicted to have the highest growth in the market for participatory sports.
By Revenue Source:
The sports market is segmented by revenue source into
Merchandising
Tickets
Media Rights
Sponsorship
When the sports market was broken down by revenue source in 2020, the media rights market accounted for 38.3% of the total. With a CAGR of 12.7% from 2019 to 2023, the merchandising category is predicted to develop at the quickest rate in the sports market when broken down by income source.
Sports Market Drivers
Rise of Internet-connected devices: The sports market is anticipated to grow over the forecast period as a result of rising mobile, tablet, and other electronics penetration rates as well as the introduction of reasonably priced Internet in developing nations.
Online sports content viewing rises as the sales of electronic devices with Internet connectivity, such as smartphones and tablets, rise. For instance, a video streaming service that primarily attracts customers with mobile devices saw a 74% increase in viewing in 2019 compared to 2018.
Sports Market Restraints
Home Entertainment facing Threat: The sports sector is being challenged by the rising popularity of home entertainment technology like virtual reality headsets and home gaming consoles.
The demand for spectator and participating sports is declining as a result of technologies like these that allow customers to enjoy a comparable setting while viewing sporting events at home, which is a service provided by sports organizers on the ground. Global demand for sports is being harmed by on-demand video and movie streaming services like Netflix, Amazon Prime, and Disney+.
Business Model of Sports
The three primary sources of money for sports leagues are match day revenue, sponsorship and advertising agreements, and broadcasting (sales of media rights).
The professional sports leagues are comparable to media businesses, with each team representing a separate channel.
The leagues define the overall "programming schedule" (the game's rules and fixture list), but each team has its own unique identity, staff, and fan base.
The fact in both sports and entertainment is that the more eyes on the product, the more valuable it is. This parallel might not be acceptable to purists.
According to revenue data from the main leagues over the past five years, all major sports are dependent on TV money. Only 10 sports leagues account for 60% of the $50 billion global value of sports television rights.
Different sports commercialize in different ways, but in general, the organizing body splits the entire revenue among the participant clubs.
Typically, this is set up as a minimum guaranteed payment with competition- and/or performance-related bonuses on top. Of course, individual clubs can make their own money by taking part in other competitions, negotiating their own sponsorship deals, or creating their own direct-to-consumer (D2C) media subscriptions. But ultimately, a club's ability to make money depends on its participation in a major league.
What is ERP?
A form of software known as enterprise resource planning (ERP) is used by enterprises to manage routine business operations like accounting, purchasing, project management, risk management and compliance, and supply chain management.
Enterprise performance management software, which aids in planning, budgeting, forecasting, and reporting an organization's financial results, is also a component of a full ERP suite. The entire manufacturing process must be centrally managed for the sports business.
The Sports business is in desperate need of a software solution that can manage such enormous amounts of data without taxing the existing labor in the industry because of its high levels of inventory, uncertain costing schedules, and shortage of competent manpower for handling software. For sporting goods and toys, there is a need for ERP and distribution software.
Benefits of Sport Industry Software
A large number of individuals work in the sports sector since it is strongly tied to promoting public physical health.
The human resource must be developed because sports do demand the exertion of human effort, and successful management of human capital is vitally crucial for sports to achieve positive outcomes. Since this sector is all about human affairs, managing people and keeping them satisfied is crucial.
People are involved in the sports and leisure industry, from coaches to spectators. You may improve games by using ERP software for the sports industry.
Since human capital is a key component of games, a human resources-related initial investment is necessary.
Why do you need ERP for Sports Industry?
The sports industry has grown significantly in recent years. Thus, sophisticated ERP software is needed to manage the challenges of this industry. As a result, in order to keep up with the growing demand and other commercial issues, sports companies have abandoned their outdated systems and switched to digitization.
Along with HR operations, event processes and customer records are efficiently managed to improve business results. Following are the pointers stating the importance of ERP in Sports Industry:
Daily finances
Businesses rely heavily on accounting software to handle their financial needs. At this phase, ERP is implemented, automating all financial tasks including streamlining cash inflow and doing away with the need for manual entries. Furthermore. Errors are decreased, account receivables and payables are automated, and all critical financial procedures are comfortably managed.
The entire set of financial management features in ERP is another significant aspect that frequently goes ignored. Businesses frequently use bookkeeping software to manage their financial requirements.
In order to automate all financial activities, expedite cash inflow, reduce errors, do away with the need for manual entries, automate account receivables and payables, and handle all crucial financial procedures with ease, ERP offers a comprehensive suite of finance solutions.
Monitoring of ticket sales and bookings
The integrated CRM module of ERP software is another noteworthy aspect. This module assists sports organizations with ticket management, fan and membership data tracking, channel selection, ticketing and customer data visibility, campaign configuration and management, and targeted campaign management. This all-inclusive technology streamlines data management, resulting in increased profitability and winning agility.
Customer-centered POS
Your consumers should be your top priority. You may keep track of every sale, transaction, and interaction to enhance the quality of your customer service. Deliver a specialized experience through specialized sales, merchandise, and promotions.
Competent training
Sports success will result from better and more effective training. Utilizing cutting-edge and unrivalled training methods, offices, and systems is required to achieve this. This is where the sports ERP helps by providing holistic support.
With the help of the digital infrastructure, it relies on, ERP can design cutting-edge training techniques that can be applied to games. The strategies can be tailored to ensure that the athletes are better prepared and trained.
Activity coordination
Sports use tools like weights from the gym and basketball rings. In order to coordinate tasks and advise customers on the best equipment, a central system may be necessary. You can have a chat box for communication to allow workers and clients to actively communicate.
On a managerial level, you can use this program to provide information to the entire team at once in order to give directions on a decision. ERP software will work with other departments, including sales and marketing, to deliver services in a way that gives customers exactly what they want.
Avoid Human error
ERP software's integration will guarantee that human error rates are lower. An employee may occasionally be weary or simply careless when entering data into the system, resulting in incorrect information entry. By remembering entries that need to be keyed in again and preventing data re-entry, this software aims to eliminate these errors. The sports and leisure businesses value their patrons. Consequently, mistakes could harm their CRM.
Information uniformity
ERP software's main function is to address issues with dispersed information in various system components. Your front office, contact communications, proposals, and other sales tasks, for instance, need to be coordinated.
This program will act as a data hub from which you can rapidly obtain any information about your business by clicking a button. With simply the touch of a button, you may access any team's data in a sports distribution organization and supply the needed information.
Retail management
ERP software provides sales management options, such as controlling incoming and outgoing emails. The leisure sector ought to have a consistent flow of sales leads and other business from current clients. The manager is informed by this program when deals are about to close or are lost. Providing for your customers on time can help you stay on the safe side and preserve a positive CRM history.
Multiple payment modes
The multi-currency and multilingual capabilities supported by ERP software help you deal with a variety of company requirements. Making invoices that are GST compliant takes some time. But don't worry about GST because software that complies with GST can simplify everything.
What are the challenges faced by Sports Industry?
Operational Control
The labor-intensive sports goods manufacturing sector has undergone a significant transformation and has mostly moved towards automation. The size, color, and weight-based inventory in the sports goods industry is relatively large. Additionally, it employs less experienced workers to manage the manufacturing process. This sector trades in a variety of currencies to facilitate international export.
The business needed an ERP solution that was specifically designed to assist standardize and optimize its business processes throughout the company and enhance operational control through thorough financial and management reporting.
The main challenges faced are:
Management of product stickers, carton stickers, and packing labels
Handling of export documentation
Creation of packing lists for multi-part products
Handling of multiple currency invoices and documents
The sports business has expanded quickly in recent years. But so has the requirement for cutting-edge, business-ready software to handle the constant challenges companies in this industry face. Sporting organizations are abandoning their historical software and utilizing contemporary Enterprise Resource Planning (ERP) software to keep up with the rising demand that fans around the world are generating. This is done for a variety of reasons.
In reality, with so many elements to handle, such as ticketing income, sponsorships, events, retail, catering, and philanthropic features, a versatile and adaptive software system is crucial for the success of a business in such a competitive industry.
Untrusted ERP Vendors
Vendors in the ERP market have a lot of competition as there are many ERP system programs. Therefore, a business should be cautious while selecting the system that they need. In addition to that, the organization should consider the types of jobs that the vendor they are buying from has done.
The company can buy a system that has flaws and doesn't suit the kinds of operations they carry out if they don't take the aforementioned factors into account. That puts them at risk of losing money.
Greater Transparency: Sports organizations place a high importance on openness and clarity, particularly when evaluating and planning. They are apprehensive about the lack of clarity surrounding training during migration as well as the lack of openness surrounding pricing and security.
Reorder Point
Many people now view sports and overall fitness differently as a result of increased health awareness. As people continue to shop online despite a relaxation of security regulations, e-commerce has prospered.
Sporting goods companies now have more opportunities than ever because to the growing popularity of digital forms of solo or group physical activity.
This increased need has led to an increase in the demand for sporting goods, which gets us to the inventory management reorder point. Demand variations lead to the need to take into account warehousing and storage space.
The threshold at which you should order more products or stock to avoid shortages is known as a reorder point. By doing this, you can manage the inventory you already have and prevent over-ordering or having your cash locked up in old stock.
Games Data
In the modern day, overall game information is just as valuable as athlete statistics. These are used to track the progress of the contests and assist in determining league-wide averages.
The analysis of the competition's growth and the teams' overall performance is made easier with the aid of this data by organizers, sponsors, and other stakeholders.
For instance, this data is used to determine how quickly the ball moves, how frequently passes are made, and how successfully they are completed. In-game data, as opposed to a lot of player data gathered by teams, tends to be visible since it is examined both during and after competition or used by online bookmakers to affect betting.
However, this information is not being utilized to its full potential and is primarily only used during the live event, the broadcast of the game, and the news coverage that follows. The teams could, however, benefit more from these findings.
Top management's lack of commitment
Senior sports managers make the majority of decisions in this organization, just like any other. Their involvement in the ERP implementation process is therefore essential. The organization may lose out on benefits and face delays in some processes if the top management disregards the implementation process.
Various Costs involved
Your athletic equipment's transportation cost will vary according to your route and luggage size. Classifying these costs may at times get complicated.
Cost of Goods Sold: The term "costs of goods sold" is a fancy term for all the expenses related to bringing each sports equipment into the store. Any direct cost associated with the creation of items that are sold or the price of the inventory you purchase to sell to customers constitutes a perfect definition of costs of goods sold.
The amount you spent on the inventory you sold during the current accounting period is reflected in the "cost of goods sold" line on the income statement. Even though you may have purchased the things in a previous period, their cost only counts as an expense during the time you sell them. Such a stock could contain sporting gear, shoes, or exercise machines.
Freight Cost: The majority of athletic items are produced in China or Taiwan before being transported by ocean to the United States or Canada. Shippers are assisted in organizing these product moves by trade associations like the Sporting Goods Shippers Association (SGSA).
SGSA, a nonprofit organization that formerly served just the bicycle industry, now offers specialized assistance to importers and distributors of sporting products and exercise equipment. Its primary duty is to represent shippers in negotiations with steamship carriers on ocean freight pricing and contracts.
Big box, regional, specialty, mom and pop, and e-commerce are just a few of the distribution channels that the majority of sporting goods logistics companies use. To fulfil all those channels promptly requires technology and flexibility, because they all vary dramatically in size and requirements.
New Generation
The sports industry is struggling more than ever to discover strategies to get millennials to actually go to games. With the development of technology, watching sporting events from the comfort of one's home has become much simpler.
Not to add, professional sports leagues like the NFL and NBA have facilitated it through their own TV stations and mobile applications. Why exactly millennials stop going out is a mystery. Even so, this age group will keep the sporting world on its toes for years to come.
Insufficient Training
Employees are likely to react with some resentment to the implementation of such systems. The fact that they are unfamiliar with these systems is usually what drives the rage. As a result, businesses should aim to schedule training sessions for their staff.
They are intended to aid in their improved familiarization and comprehension of the systems. They will feel less animosity toward the implementation procedure as a result. Employees who are not properly trained by businesses may never comprehend the system and may never know how to use it.
Staff Training and Resources: It might be intimidating to switch to a new ERP solution, so it's crucial for clients to get their workforce up to speed as soon and painlessly as possible. Businesses value tools for staff onboarding and training that make the transition smooth and painless.
Insufficient Time for Implementation
Because of the complexity of the process, ERP implementation can take a long time. Such complexity necessitates the system's implementation in stages so that it can be adapted to a specific organization for effective performance. If a company rushes through the implementation process without taking the time to complete every stage, the result could be a broken system.
Internal hardware
The organization acquiring the system must make a wise investment in the system's internal hardware because suitable internal hardware is not inexpensive. If they make poor investments, the system will be vulnerable to other software-related problems, such as viruses. A virus prevents a system from functioning properly, which results in productivity loss.
An ERP system needs the proper internal hardware to function because its applications require a lot of storage. Therefore, adequate internal hardware will give the system's applications ample room to function well.
Inadequate project management
The implementation of these ERP systems requires expertise in how they operate. As a result, businesses should give these implementations to their top staff. If they don't, the implementation procedures might not follow their project management plan, which would cause the outcomes to fall short of what was anticipated.
Better Collaboration
Collaboration and teamwork are essential. Businesses desire a reliable workforce that works with them at every stage. They must feel important, starting with the first point of contact and continuing through "on-the-ground" assistance for go-live and beyond.
Insufficient Costs of Implementation
ERP implementation is more expensive overall than purchase costs. Therefore, a business should be financially ready to handle essential expenses before beginning the implementation process; otherwise, they risk falling short.
Industry-Specific Information and Direction
Customers must have faith that their ERP partner is knowledgeable about and attentive to their business. Particularly during the implementation and go-live phases of the journey, they want advice and solutions that are tailored to their particular needs.
Lack of Retention of Employees
Despite training sessions, most employees depart a firm that has installed the ERP system. The company may experience large losses if many staff leave.
Support for Interoperability and Data
Having a committed support team is essential for a smooth relocation and integration. Expert assistance improves the customer experience by assisting with backup and data hygiene issues as well as assuring successful application interoperability.
Inadequate testing
An ERP system may not deliver the desired outcomes if it is not sufficiently tested. As a result, a business must thoroughly test the system to prevent any errors that could harm the organization.
Technology Integration
The rate of technological changes is another difficulty the sports sector faces. Through social media, many fans keep up with their favorite teams and merchandise, which puts pressure on organizations to regularly update their Facebook and Twitter accounts.
Similarly, venues must maintain the tempo. For fans who want to stay connected throughout the game, the lack of Wi-Fi can be a significant turnoff. Fans won't simply follow teams online or attend games in person if they can't attract them with current technology and aren't proactive with social media.
Multi-channel sales of sports goods
There is no doubting that, no matter where they shop, fans want to purchase a wide range of goods from their preferred clubs. So far, this has required buying a variety of goods from as many as three or four different stores when looking for their sports team apparel.
Today, fans can use standard POS, RFID Self-checkout, and in-seat ordering to make purchases from the team store.
Teams must be able to provide immersive and engaging shopping experiences given that more people than ever are buying online, and new technologies are being adopted at an unprecedented rate.
Fans may buy products from their favorite teams both online and on game day thanks to an "end-to-end" commerce infrastructure.
The system also enables teams to access real-time inventory and order management, allowing them to observe which products are selling well or even determine when to refill.
Lack of Maintenance Costs
In addition to acquisition and implementation costs, an ERP system needs ongoing maintenance to function properly. Carelessness can result in issues with the system's functionality. The cost of routine maintenance raises an organization's operating expenses.
Data Privacy Issue
A major worry is the privacy and processing of data. They cross over into many different areas and are not just for sports and recreation. For instance, the California Consumer Privacy Act (CCPA) applies to numerous US sports organizations.
The CCPA mandates information security, much like the General Data Protection Regulation (GDPR) with regard to EU data. Naturally, it pertains to Californian sports fans' data in this instance.
The CCPA, for instance, mandates that consumers have the final say over their data. They must be aware of where and why a corporation keeps data and give their approval before it can be sold. It is establishing fundamental human rights, much like GDPR.
For athletic bodies, this could be challenging. Larger clubs employ large contracts. Contact information and behavioral data are gathered by brands and teams from various sources. Therefore, it is a tremendous work to refine this data such that it is fit for fan consumption, should that be required.
E-commerce
The sporting goods business has a special set of difficulties. Today's industry primarily serves a youthful, tech-savvy, and restless population. Athleisure and activewear trends show how the target market's interests and preferences are evolving. Athleisure is now recognized as "casual attire intended to be worn for exercising and general use". The traditional athletic goods market is evolving due to technology and developments like these and staying ahead of the curve requires innovation and early technological adaptability.
Marketing and promotion: Time is the essence in the sporting goods sector because of the seasonality of the items. A multi-channel marketing approach can assist merchants convert customers quickly in addition to utilizing e-commerce's marketing and promotion capabilities to segment and target customers efficiently.
Consider the following:
Customers can be informed and educated about new items using an e-commerce platform, and purchases can be encouraged using a multi-channel promotional approach.
Social reviews can be used in conjunction with e-commerce and social media integration to increase conversions and trust more quickly.
Cross-selling and up-selling capabilities of e-commerce platforms can be used to boost average order value, customer lifetime value, and customer experience. If a client expressed interest in a specific baseball pitcher glove, suggesting to him a baseball helmet, mouthguard, or even a pitcher ball might be advantageous.
Decreasing Margins: This is one of the main concerns for the majority of sporting goods retailers. The profit margins have significantly decreased as a result of growing labor costs, rising material costs, and rising storage costs. Additionally, the potential for dead stock makes their problems worse. Retailers have little choice except to lower their operating costs in order to maintain profitability.
The direct-to-consumer approach can be used to reduce the middleman's commission cost; however, doing so requires the use of an e-commerce platform.
Retailers may achieve exactly that with the use of an online store. An online store can assist retailers in maximizing the sales potential of their current inventory.
Additionally, they give retailers the ability to forgo the expenses of keeping unneeded physical stores by utilizing choices like buy online and pickup in store, etc.
Shops may easily expand their sales on websites like eBay and Amazon with the correct connectors in place.
Increased Competition: The sporting goods sector is one of the most fiercely competitive, with numerous merchants competing for a larger piece of the action each season. Depending on your company model, you may have competition from sporting goods shops, specialized sports stores, specialty fitness centers, pro shops, department stores, discount stores, warehouse clubs, online retailers, manufacturers, and more. On top of that, internet marketplaces like eBay and Amazon are becoming a bigger threat.
Early adopters of e-commerce are the ones who can weather the storm strategically. By enabling you to sell online and reach your customers wherever they are, an e-commerce system can aid in your ability to compete. Additionally, the online store can be used to sell the goods on eBay and Amazon.
Athleisure/Joining E-commerce: One of the most dynamic businesses, sporting goods are characterized by consistently shifting product interests and fashion trends. Due to the quick advancement of athletic equipment, the sporting goods industry is in disarray.
Retailers worry that if they have to hold onto unsold, out-of-date, or seasonally specific products, they will have to sell them at a loss. They do not want to simultaneously lose sales as a result of stock shortages. The sports powerhouse Sports Authority was forced to close its doors in 2016. Customers indicated switching brands to competitors as a result of the lack of new products, among other things.
Businesses in the sporting goods sector may be able to solve this issue by using an internet store as a different means of client contact than they would otherwise have with just their brick-and-mortar stores.
Effective Inventory Management: Effective prediction and forecasting are crucial in the sporting goods sector. Retailers face the difficulty of accurately predicting their sales and ordering inventory to prevent dead inventory and losses due to inventory shortages.
Sales occurring through many channels, including physical stores, e-commerce sites, online marketplaces, and others, can complicate this even further. All those channels have different sizes and requirements, thus to serve them all demands flexibility and technology.
You can better manage your inventory with the aid of an online store, which can also help you boost sales and churn inventory more quickly. How? by connecting your e-commerce site to your POS, ERP, and inventory control software. With consolidated inventory, you can successfully manage procurement as well as prevent overstocking and understocking of your inventory.
Gameday Experiences
The sports industry has a difficult time coming up with gameday experiences that just cannot be had at home. As if technology weren't challenging enough. This covers before performances, halftime shows, and post-game festivities.
Additionally, creating in-game experiences, such as the t-shirt gun, kiss cam, chants, or anything else they can think of, is as crucial. Many businesspeople and marketers can believe that everything has already been accomplished. Teams could fight for the same performer as well. Finding the money for in-game experiences might be difficult, particularly if no one plays the games.
Overemphasis on negative news
The overemphasis on negative stories involving athletes will always be a problem for the sports industry. For whatever reason, news outlets like TMZ are now more likely to be the first to report on the most recent scandal. These depressing headlines are in great demand.
Forecasting the Future
The environment is always changing. As a result, the sports sector is faced with the task of attempting to foresee the subsequent fashion or revolutionary concept that would captivate their audience. Combining this difficulty with the one posed by technology, it is obvious that some sports teams and venues will never get along. For instance, a venue may simply catch up with the times only to discover that something new has entered the picture. It may be important for the sports industry to analyze trends and make an attempt to forecast what will be popular in the future, even though the future is almost impossible to foretell.
Legal Issues
Data privacy and protection: Data privacy and protection are of utmost importance. It is crucial to include safety measures for exchanging and storing data.
Media rights agreements: New agreements must be written in a way that considers technology issues.
Unauthorized content and anti-piracy: Prepare your firm for this impending problem.
Expansion vs exploitation: Expanding your brand while preventing it from being exploited.
What are the ERP Solutions for Sports Industry?
ERP software is the greatest answer for sports businesses looking to manage invoices, purchase orders, and payments beyond their needs. ERP software streamlines processes, increases income, and opens up new revenue sources for the sports business.
Inventory management
ERP software maintains all records of inventory information, is capable of handling products of enormous size and producing real-time information and regulates transmission between warehouses.
ERP enables the sports business to manage a substantial volume of production while carefully monitoring surplus and stocking items. Because of the improved inventory forecasting, this boosts profitability and pleases the client.
ERP keeps an accurate record of inventory information, controls warehouse transfers, effectively manages enormous amounts of merchandise, and produces real-time reporting.
Additionally, the program enables all sports businesses to manage high production numbers and closely monitor overstock and understock merchandise. This close observation makes it possible to quickly and simply drill down to a specific product item.
By improving inventory planning, this also increases customer satisfaction and profitability.
Merchandising
Sports teams may manage all merchandising in stores and stadiums using the ERP solution. The retail module operates hardware-agnostically on all buckets and boosts both sales and fan interaction through cross- and upselling features as well as personalized recommendations. The program also manages personnel administration, pricing, purchasing, warehousing, and the complete logistics chain in the background.
Tracking and Fulfilment status
Order tracking is quick and easy! To monitor your new gear, simply enter your order number and billing ZIP or postal code. Get alerts when it is delivered, out for delivery, in transit, or if there are any exceptions. Easily view the most recent status of all your online orders.
When an update or exception occurs, receive push alerts.
The delivery times you select only apply to the time the order is in transit after being handed over to the carrier.
Many merchants are expanding the usage of RFID tracking in addition to labelling.
Retailers of sporting goods are investing more in RFID tags as their cost decreases, especially for expensive items like skis and snowboards. RFID offers detailed tracking and the capability to know the whereabouts of any product at all time, in addition to aiding with inventory control at the business.
Using tracking tools can assist in managing quality problems. Businesses that launch new, high-value items frequently need to trace individual units across the supply chain, which increases complexity.
Tracking makes the recall much easier to manage if a flaw is discovered, but it involves a lot of effort and technology to scan the tracking number of each individual device.
Track sales and reservations for tickets: One standout aspect of the ERP system is the integrated CRM module. This CRM module helps the sports business manage tickets, keep track of member information and fan preferences, and select its sales channels. Additionally, it aids in providing visibility into customer data, ticketing, and the creation and management of focused campaigns.
Thus, this comprehensive solution makes data processing simpler, resulting in increased agility and profitability.
Sports injury management and treatment
It is now feasible to keep track of a player's physical and mental health in one location. Thus, you may gauge the players' health by carefully examining their fitness histories. While you store items on a computer and the data is detectable, you may keep track of sports injuries using dashboard and analytics and recommend to them the appropriate solution. The players' confidence is boosted as a result because they feel valued. Additionally, players will receive care at the proper moment, hastening the period until their comeback.
Membership management
Even complicated contribution and member structures are comfortable thanks to the module for member administration: The ERP software can effectively manage all these things, whether they are departmental contributions, family memberships, passive members, fan groups, or the porto-optimized dispatch of association magazines.
Packaging Plan
You are able to keep track of labor-intensive production, packaging, and planning procedures.
This includes the management of raw materials, scrap, and auto-batch creation for finished and semi-finished goods. As a result, the sports industry is growing today thanks to technology that makes it easier to organize campaigns, track and treat sports injuries, automate ticket sales, and more utilizing ERP software.
In recent years, the sports business has experienced a startling expansion. To manage the ongoing complexity of this business, innovative and enterprise-ready software is required.
Sports businesses are putting their outdated software behind them and embracing the age of digitization in order to keep up with the demand's growth and other significant business difficulties. They are improving the management of event processes and customer records, streamlining HR procedures, and generating better business outcomes.
Therefore, Deskera is the perfect ERP to use if you are one of the sports organizations that wishes to handle purchase orders, invoices, and payments as well as control staff spending with an integrated travel and expense management.
With ERP, the sports business is better able to manage their inventory, keep track of player sports injuries and their treatment, automate ticket sales, manage campaigns, sponsor information, and membership information, among many other things.
Multiple payment methods and GST billing
It takes some time to make invoices that are GST compliant. Why stress about GST when GST-compliant software can streamline everything. The program aids in GST filing and enables you to maintain compliance with industry standards. Additionally, the software's multilingual and multicurrency features enable you to meet the various demands of this industry.
For products to be stored securely and accurately, store management is crucial. Materials that have been stored can be retrieved when needed in the proper quantity. Store management makes it possible to track products in great detail and guarantees a steady supply of supplies.
Reduced errors and redundancies
Effective storage management with a real-time stock control focus.
Increased production, improved ROI, and reduced expenditures.
Venue Management
The daily operations of every location within an organization can be coordinated with the aid of this module. Additionally, it offers a thorough summary of the scheduled games and activities planned by the accredited associations. Additionally, it makes it simple to plan private competitions.
Team productivity went up, and the workload went down.
Tracking staff activity and venue status is simple.
To make sure that crucial information, such as the time for an insurance or tax renewal, is never overlooked, there is an automated email notification tool.
Tournament Management
Sports events are created and arranged using tournament management. Additionally, an authorized person can review the tournament data with the use of thorough reports. It helps improve the tournament's reputation with players and sponsors.
It is simple to schedule tournaments in various formats for participants in various age groups. It provides ability to access all tournament details with a single click.
Mobile app
A sports app might serve as an excellent marketing platform to boost your company's revenue. Through the app, you can advertise well-known sports teams or market their merchandise to followers.
Personalized content: These days, apps offer trustworthy and real-time gaming information. The creation of a mobile application for the sports sector will give users access to all relevant game statistics, player information, live score updates, forthcoming match schedules, stadium information, and ticket information.
Connected to team members: Sports fans have a fantastic opportunity to keep in touch with their favorite players or teams thanks to these smartphone apps. Additionally, it inspires the players to perform better on their big day and fosters the team's general spirit.
Marketing tool: Making money and reaping rewards are two of the key reasons a business creates a mobile app.
Player management
The primary purpose of player management is to confirm the registration information of athletes from various sports clubs. It aids in ensuring the accuracy of the data provided by the players during registration.
Easy development of numerous reports that include all necessary information about a registered player. Dedicated portal for authorized users to confirm player details and grant approvals.
Personnel management
The module Personnel management maintains equipment like clothing and communication devices and takes care of tasks like assignment and shift planning all the way to payment. It also provides a connection to recruiting stock exchanges. Integrated financial accounting ensures rapid control of all activities across all application domains.
Academy management
The Association uses it to coordinate and administer the responsibilities of each sports academy. This module is crucial for tracking player statistics so that you can evaluate their performance.
Players' clothing and equipment details could be easily recorded, different performance data could be easily analyzed, and player fitness activities could be handled using this module.
Finance Management
Companies rely on book accounting software far too frequently to assist in managing their financial requirements. While it could seem possible in the beginning, there are a number of drawbacks to doing so, especially as you develop. This is why, the basic purpose of account software is to keep track of your finances.
To provide you a better understanding of your entire performance, ERP, on the other hand, integrates your company processes. ERP essentially offers a full range of financial solutions to automate your financial operations, improve cash flow, lower errors, and do away with the need for human entry.
Smart stadium
Sporting in the current day has a slightly different philosophy from that of the Victorian era, which focused on packing as many people into a stadium as possible. Of course, capacity remains crucial, but modern fans have different expectations because to technological improvements.
Fans expect an unforgettable experience; thus they need connectivity to the internet, statistical data on the game taking place in front of them, live TV feeds inside the stadium, and much more.
In order to give fans, the experience they want, ERP enables you to gather real-time data, feed significant statistics into the stadium, and better understand fan behavior.
By tracking behavior through mobile applications and even through sophisticated CCTV connections, implementing an ERP also enables you to deliver more personalized and targeted material to fans who have visited your venue.
Purpose of a smart stadium: In addition to all the ground-breaking applications made possible by digital transformation, a considerable physical infrastructure is needed to take advantage of these new possibilities. A reevaluation of the stadium's function has been driven by the digitalization of sport.
The modernizing power of television money helped usher in a rush of development and upgrades in the 1990s and 2000s after decades of underinvestment and degradation. However, it was acknowledged at the beginning of this decade that venues would need to develop in terms of technology.
Fans' expectations had altered as a result of the smartphone, who wanted to use social media and mobile applications while attending events, and the analogue ticket sales procedure was no longer viable for data-hungry organizations looking for new sources of income.
An essential part of this shift is public Wi-Fi, which enables organizations to learn more about their fan bases. However, as American stadiums have historically been more technologically advanced, inspiration for other developments naturally came from there.
The majority of venues have upgraded their networks, but others have managed to build technology right into the structure of the arena.
Almost all on-site operations are supported by a high bandwidth network at the Tottenham Hotspur stadium, which finally opened in 2019. Turnstiles, CCTV cameras, digital billboards, Point of Sale (PoS) devices, and of course public Wi-Fi are included in this. The club may use all of this data to better understand how fans act before, during, and after a game in order to better serve them and target them with tailored offers by feeding it into backend systems.
Increasing connectivity becomes more challenging if the playing field is significantly bigger. A network of 700 access points, 130 switches, and 200 kilometers of fiber optic cable was set up on a 150 acre site for the 2018 Ryder Cup. Everything was supported by the network, including Wi-Fi, television screens, retail operations, and the press center.
The implementation of next-generation infrastructure, whether it is a smart stadium or a connected course, gives organizations better visibility into how they run and enables the collection of data to optimize the business.
Boost fan involvement
Sport now encompasses more than just the matchday experience. From the comfort of their smartphone, tablet, or laptop, fans follow their teams wherever they go. following live scores, commenting on social media posts, watching videos, and accessing live events via streams. It has become customary.
Sports organizations and teams now invest large amounts in their content operations in an effort to grow their fan base and strengthen their bonds with current ones.
This presents a chance to boost ticket sales, promote products, and allow the club to expand naturally.
You can allocate resources to these content activities by utilizing an ERP.
You can use monitoring and business analytics to boost customer engagement by integrating with marketing tools and having a 360-degree picture of each contact, customer, or member.
This may start with a straightforward email marketing that directs your fan audience to a special page. From here, membership and customer tracking can be investigated to support marketing initiatives that actually change the world.
Ways Of Driving Engagement
Data: Data is established to match content, without which the digital world would not exist. Understanding your audience and how to interact with it require the use of user analytics.
Virtual Reality: 2023 might be the year it gains traction as a tool for fan engagement. Football teams are releasing VR matchday applications. This is a great chance for sponsors and rights holders to profit from brand activation.
Social media: An ambassador for a brand examines the popularity of Instagram and Snapchat.
Quality Content: Exclusive behind-the-scenes and training video of high quality has surfaced, and demand exists.
Media Strategy: Exploring possibilities for more media partners as part of our media rights strategy.
Sponsors: They must have an activation strategy. ITV Sports' official partner for highlights during Euro 2016 was Budweiser.
In conclusion, ERP is at the cutting edge of what is feasible as technology continues to transform how we interact with athletic events.
What are the global trends in Sports Industry?
Creating a level playing field
However, this isn't simply happening among the privileged. Smaller clubs now have access to some of the scouting and analytical tools that were previously only available to larger, better-resourced organizations thanks to technology.
Coaches can identify the factors that lead to such situations by observing which areas of the field were used to commit fouls or create chances. The coaching staff could ask questions in plain English and convey the results to the players, who were typically more receptive to criticism when it was backed up by data, thanks to a special application.
Growing revenues
Additionally, intelligent software is assisting organizations in fortifying their bonds with supporters. Clubs may better understand their supporters and boost ticket, product, and catering sales by utilizing CRM (customer relationship management) and ERP (enterprise resource planning) technologies.
The Real Madrid team uses the Microsoft Digital Sports platform, which gathers information from multiple media, e-commerce, and membership platforms, to create individual supporter profiles.
Each fan's age, location, and activity can be seen by the club, potentially increasing revenue. For instance, you may identify a US-based supporter who is attending their first-ever game and send them an invitation to the museum.
Personalization is now possible in real time thanks to modern stadium improvements. Using Wi-Fi networks, mobile ticketing, and cloud-based data platforms, clubs will be able to follow fans during an entire matchday and send them individualized offers. For instance, those seated in a particular area of the stadium will be given the opportunity to purchase a hot dog from the nearby concession stand for half price.
The point of sale might incorporate unique incentives such as discounts, membership cards, and applications. Additionally, the sale may be customized. For instance, the solution uses a smartphone or tablet to recognize existing customers immediately by QR code or by customer number.
Performance Analytics
Coaches and athletes work to identify which game-related actions result in success in order to improve performance and decision-making. Measure a wide range of data with performance analytics tools to identify procedures that need to be enhanced while designing a sports strategy.
Video and motion analytics offer data on things like the location of the ball, player engagement and movement, the timing of an action, and the result of that action. Wearables include data tracking wristbands, sensors built into equipment, and smart clothing provide exact data on athletes' actions, force, and precision as well as the likelihood of injuries. Thus, judgments made both before and during games can be supported by data.
Get ready for your next match by importing, filtering, and tracking videos of crucial game moments. Increase the effectiveness of your team's match preparation activities to get players ready for the next opponent Utilize a tablet to get mobile opponent intelligence to help your coach and team get ready for the upcoming game.
Scouting information
Utilize sophisticated scouting search and reporting features on your mobile device to find the best player to sign for your squad.
To suit your sports team's needs, establish evaluation metrics and scouting catalogue definitions.
Scouting requests can be easily and intuitively created and assigned.
Team management
Create comprehensive player profiles with detailed information
Analyze and monitor players' progress and talent development
With easy, secure mobile team communications, enable athletes, coaches, and scouts to collaborate on the go.
Additive manufacturing
As the market for sporting goods has become more competitive, additive manufacturing is becoming a more significant trend. Utilizing digital models to create three-dimensional items, additive manufacturing entails layering materials one at a time.
Fast-changing consumer demands and performance standards apply to the sports products sector. Because additive manufacturing offers a practical method for quick prototyping, it enables the producer to meet those demands. As a result, a manufacturer can make a particular design based on a person's prototype.
Fan engagement
Sport, however, is no longer only about the excitement of game day. In an effort to draw in more viewers and strengthen their bonds with current ones, sports federations and clubs increasingly invest a sizable amount of money in their content operations. After all, the more interactions a fan has with a brand, the more information is available to create their user profile, and the more probable it is that they will make a purchase.
News, videos, and live scores are provided through social media, mobile applications, and official websites in multi-channel multimedia operations. As a result of streaming, live events are now accessible like never before.
Increased data collecting is changing organizations on the outside as well, opening up completely new user experiences.
Extensions like machine learning are logical from there. Formula 1 is the world's most data-intensive sport and has been using 'Big Data' techniques long before the word was even created. It analyses 65 years' worth of historical data using the Amazon Web Services (AWS) cloud infrastructure to determine the best moment for a pit stop and to explain team decisions to television viewers.
It is surprising that sport has adopted innovations rather slowly for a multibillion-dollar sector. However, organizations are currently going above and beyond in their pursuits of fame and wealth when outcomes are determined by the thinnest of margins and the potential rewards are so attractive.
Training management
Adapt your training programs to the player's position, skills, and availability. Make training exercise routines and apply them to group or individual training sessions. Integrate third-party data tracking programs to keep track of player progress.
Player fitness
Conduct diagnostic tests to evaluate player performance and rapidly retrieve outcomes using spider charts that are simple to understand. To keep the team healthy, effectively manage the physiotherapists' and doctors' schedules. Access information while on the road by using mobile applications.
Player health
Maintain each player's registration information for injuries and treatments in a single location.
Utilize mobile player fitness tools to oversee player health and fitness from the sidelines.
Safeguard your investments by learning about player health from their bios and fitness records.
Community sport
By streamlining administration and lessening the stress on volunteers, mobile applications are assisting the growth of grassroots sport. Cricket Australia has released an app that assists with activities like scoring and claims that it won't stop until club management can be done totally on a smartphone.
The FA (Football Association) in England has partnered with PayPal to create an app that enables amateur players to make their match costs payments online. 40 percent of fees are not collected under the present cash-based approach.
Mobile ticketing
Although some purists might object to anything other than a paper ticket, mobile ticketing is more practical, effective, and secure. It enables tickets to be associated with a specific client, creating a slew of new business options and individualized services.
By leveraging blockchain to ensure legitimacy, UEFA (Union of European Football Associations) is making it more challenging to produce forgeries and for touts to obtain multiple tickets to resell at inflated prices. Additionally, it provides venues more control over who is allowed to enter the stadium.
eSports
The development of next-generation solutions in the sector has contributed to the continued growth of eSports. The popularity of free-to-play competitive games like PUBG Mobile demonstrates how decreasing smartphone penetration is lowering obstacles to the eSports business. Technologies like computer vision give precise information on the choices and strategies made by the players during the game.
Due to the detailed analysis of game data that AI provides, eSports bookies are able to produce odds that are more accurate and boost their earnings, while bettors benefit from a better win percentage.
Broadcasting
Sports broadcasting is being disrupted by the rise of digitalization. Today's broadcasters want to deliver a tailored experience and comprehensive information while keeping a fast-streaming speed.
Fans may enjoy a stream with an upgraded quality thanks to 3D technologies and 4K resolution.
With the help of over-the-top (OTT) platforms, live streams can be viewed on multiple devices from any location using an internet connection.
Another technology that gives viewers the chance to engage in a genuine in-depth experience is virtual reality (VR) streaming. They can practically transfer seats to view the game from various perspectives thanks to this.
Fans can now access more precise information about what is happening during the game thanks to these technologies, which also enhance the broadcasting quality.
The advent of 5G will revolutionize sports broadcasting in the same way that satellite and online streaming did in the past. The number of camera operators needed will be cut down, and there will be more creative options thanks to wireless cameras.
Teams will be able to work remotely on several events per day thanks to the capacity to transfer photographs quickly and reliably to a central production facility, which will eliminate the requirement for a production truck at the venue.
Cybersecurity
The possibility of cyberattacks grows as the sports business expands. Attackers are interested in the data of sportsmen and fans, streaming services, and expensive sporting events. Sports organizers concentrate on the venue's and the spectators' cybersecurity in order to reduce risks and protect assets.
They do this by implementing security technologies and setting up employee cybersecurity training. Blockchain is also increasingly crucial for fan data security and purchase protection, while email security programs stop viruses and phishing scams.
Sustainability
Startups are offering technologies that make sports more environmentally friendly in an effort to reduce the harmful effects of the sports tech business. For instance, any leftover food is recycled once the spectators have left the stadium.
Green stadiums not only benefit the environment but also save money by using less electricity.
By preventing food waste from going to landfills, this method lowers greenhouse gas emissions.
Innovative methods for reusing rainwater are being used to flush toilets and irrigate grass and plants in and around the smart stadium.
Switching to renewable energy is another trend, as stadiums consume a lot of electricity while hosting an event.
Sportswear composed of sustainable materials, such as cotton cultivated organically and cellulose fibres derived from trees, is preferred by athletes.
How to successfully manage a Sports institution?
Organize your programs
Effective program structuring can be a powerful revenue generator for your company because targeted programs will draw a certain audience. Additionally, you can permit facility reservations, which can draw clients who might not be interested in long-term deals by allowing members to reserve facilities for ad-hoc use.
By providing enticing membership deals that make it simpler and more affordable to access your most promising goods, you may increase your retention.
Your programs' effective framing may enable you to get more people to join your institution.
A schedule of events that clearly outlines the scope of a sports facility's offerings is the first prerequisite for it.
You should offer a selection of programs that can suit everyone given that potential clients could range from naive beginners to seasoned athletes looking to maintain their health.
You must first profile your potential clients in order to frame your programs most effectively. Take a look at the local market and the internet audience you are able to draw.
Take note of and study their behaviors and interests, as well as their problems and the present opportunities available to athletes nearby. Recognizing the programs, you may offer at your facility to differentiate yourself from your rivals will also be made easier with an understanding of the gaps in the market today.
Analyzing your personnel, their skills, and their schedules is crucial as you work on your products. You may assign programs more effectively and improve your offerings for clients with this.
Budget your money
Create a realistic budget for your sports facility to aid in better planning.
Running a sports facility is difficult because there are many things to consider. Planning your funds carefully before you start is one of the most crucial of them.
Having a reasonable budget for your sports facility helps enable better decision-making at every stage of your business, from setting up facility amenities and equipment to paying the employees, spending on maintenance and replacements, and producing enough income to stay afloat.
One of the main sources of operational funding for a sports facility adjacent to a community recreation center comes from the community that uses the facility. You might wish to involve the entire community in this.
Facilities might even sell branded sports goods or training apparel to boost revenue and advertise their presence in the neighborhood. Examining these in advance could also help you better organize your own money. State and federal governments also annually issue funds that are intended for recreation centers.
Most importantly, how much money the sports facility makes depends on its patrons and participants. Some of the methods that truly make a big difference are membership fees, facility usage fees, food and beverage sales, operating a clubhouse bar, spectator fees during tournaments, and commercial sponsorships during events.
Budgets should be set aside both annually and seasonally because not all sports are appropriate for all seasons. It will be easier to manage membership cancellations or unanticipated costs if dry months are anticipated in advance.
Creating a budget entail identifying both potential spending areas and prohibited expenditure areas. To continue operating a sports facility as a profitable business, this balance must be achieved.
Maximize space use
Making wise use of your space can enable you to expand your offerings and raise your earnings. It could be simple to divide up space in a large facility by first creating the layout for various amenities like gymnasiums, basketball courts, natatorium pools, volleyball courts, squash courts, tennis courts, and the like. However, not every sports facility may have a large surface area. When considering space usage, the facility's or complex's physical layout is most important. However, it is not all.
Effective scheduling is a key component of managing spaces in a facility. Offer a variety of top-notch programs to ensure that your facility is open all year round.
And in this case, efficient space management would be your greatest bet for boosting earnings. How do you do this, though?
Even facilities with limited space can juggle the schedules for various games, sports, and activities because only a small number of them are year-round or seasonal.
There are members who belong to various age groups and have schedules that work best for them. It is essential to create schedules in accordance with facility space.
Renting out space or holding classes for people who are interested in exercise can be helpful. Utilizing comparable areas for various activities at various times also greatly aids.
Additionally, keep an eye out for people or businesses operating in the same industry as you but working from home or lacking the necessary space to hold lessons and renting out facility spaces.
Empower your employees
Your staff will be better able to provide better services thanks to the use of the proper sports facility management software.
Every organization's success is owed to the individuals who put in endless effort to keep things running properly. The secret to managing a successful sports facility is to empower and unify your team so that their mission is in line with the organization's or facility's, in this case, wider aims.
To begin with, it's crucial that everyone is aware of the facility's ultimate goal and collaborates closely to achieve it.
A successful sports facility is one where the trainers feel more like a vital part of the team rather than just another gear in the machine. They can be more productive when they can conveniently manage their schedule and communicate with their customers.
By giving your team the best sports facility management software available, you can increase productivity and member retention by helping them manage their calendars and availability, prevent double bookings, and cut down on back-and-forth communication.
By implementing energy-saving strategies, you might balance your budget while maintaining a green facility.
You must keep in mind your overheads even as you create an annual budget and manage your money over the long run.
Watch your maintenance costs, equipment purchases, and any other daily expenditures that can be controlled.
You'd be surprised by the seemingly insignificant costs that may be avoided with a few changes to your business procedures and how much money they could ultimately save you!
Since the rental market is continuously changing, there is always the chance to save money or locate a better facility for about the same price.
You'll stay current and prepared to move should such chances arise at any time by periodically reviewing your lease or rental agreement in light of the local market.
Regarding additional expenses, it may not come as a big surprise since sporting facilities use a lot of electricity! Energy efficiency is one of the key areas that needs attention at any sports facility because they are typically well-lit, use heavy exercise equipment, and maintain air conditioning and thermostats.
Sports facilities should be constructed to enable plenty of natural light and ventilation that supports optimum air circulation in order to reduce energy consumption and keep running costs low.
Outdoor games and other activities ought to be encouraged. Making the switch to solar illumination and shutting off the lights in unused areas would both significantly lessen the burden of electricity expenditures.
Include user-friendly technology
By using sports facility management software, operations may be streamlined, and services can be improved. The corporate norms have significantly evolved during the past few years.
A lot of people still like the familiarity and comfort of pen and paper, but the ease and speed of today's digital solutions will revolutionize the way you conduct business.
Technology can provide you with the assistance you need to successfully organize your business when you need to manage several trainers, multiple sports, and an increasing number of members.
The correct sports facility management software can assist you in many aspects of running your business, including automating bookings, managing memberships, and building closer bonds with your members.
It will become more crucial for you to secure member data as your organization expands. You will need more data to store, process, and analyses as you add more members. By protecting this data effectively, you can maintain your members' faith in your company while improving your reputation, member count, and retention.
What are Post COVID effects on Sports Industry?
The COVID-19 outbreak had a significant negative influence on the sporting and athletic products sector in 2021 as supply chains were disrupted by trade restrictions and consumption fell because of lockdowns imposed by governments around the world. A viral illness called COVID-19 causes flu-like symptoms like fever, coughing, and breathing difficulties.‌‌
The virus was initially discovered in Wuhan, in the People's Republic of China's Hubei region, in 2019. Since then, it has spread throughout the world, affecting Western Europe, North America, and Asia. The outbreak had a detrimental impact on businesses throughout 2020 and into 2021, and national governments' efforts to stop the transmission have resulted in a suspension of manufacturing activities and a drop in economic activity with countries going into lockdown.
Increase in media usage
The sector is attempting to take advantage of the increase in media consumption by coming up with innovative ways to engage customers. This entails extending the fan base's access to a wider range of content in the absence of live games. For instance, in an effort to keep viewers interested, sports broadcasters like ESPN and Fox Sports offer vintage games, previously aired programming, documentaries, esports, and specialized events.
Individual leagues follow suit. The NFL is making every game played since 2009 streamable on its direct-to-consumer channel Game Pass, a move that has increased daily sign-ups for the program by a factor of 500.
Virtual technologies
The lack of "actual" athletics offers a chance for virtual technologies to advance. Esports are already being used by sports leagues all over the world to keep fans interested and foster a competitive spirit when play is suspended.
Esports have significantly expanded in recent years and offer a new method to engage fans and generate income. Additionally, spectators may be able to watch sports live without physically being there thanks to immersive technologies, which may have seemed contradictory in the past but now makes sense.
The power of sports to unite people is more needed than ever in these trying times. Although the sector may be in uncharted waters, with the correct measures, it may come out of the crisis stronger and more well-liked than ever. NBA players have offices in numerous nations and towns all around the world; one-fourth of them were born outside of the country.
Although the pandemic may alter the rules they must abide by, they will continue to concentrate on growing basketball internationally.
Social media's effects
Sports fans' interaction on social media is becoming more and more important. Sports teams strive to involve the fans by having them participate in surveys or debates on social media.
Sports-related businesses have suffered significant losses as a result of the pandemic, with many sporting events being cancelled.
Athletes with a strong social media following are increasingly being targeted by sports-related businesses as well as companies offering health and fitness-related goods and services.
For instance, social media usage rose by 40% in the UK during the lockdown. Numerous athletes, such as football players and cricket players, have gained significant prominence. Ronaldo, for instance, made GBP 41.7 million ($55.92 million) in the previous year.
Flexible payment options
Another strategy is to give consumers looking for sports information more flexible payment alternatives. The paywall for League Pass, the NBA and Turner Sports' joint streaming subscription service, has been eliminated.
The same is true for Major League Baseball, which makes its game library available for free on MLB.TV and YouTube. The Premier League certainly wishes its anticipated streaming service, which is scheduled to launch in 2022, was now accessible.
Personalization and loyalty
The creation of comprehensive loyalty and fan engagement programs is made possible by the use of modern technology. Organizations in the sector will be able to foster individualized interactions and experiences that will lengthen the lifespan value of fans as they succeed in connecting all points of a single fan's journey.
Dynamic advertising during games is one illustration of this. In fact, virtual stadium advertising is advancing rapidly and looks to be a key component in enabling brands and leagues to manage their income structures and provide content that is more in line with their audience.
With the help of this technology, virtual video content that is created in real time and is configurable can take the role of the physical sponsor spots that are present in stadiums with the side panels of the field during games.
Adoption of D2C technology
The rise in media consumption brought on by the coronavirus is not consistent with the main programming schedule of traditional broadcast television, which revolves around an evening prime time window. This will probably hasten the adoption of D2C sports content distribution platforms.
These services are more appealing now because they don't have a set timetable and offer vast content libraries to keep users busy.
When the pandemic passes, more consumers will try these services, and many of them will stick with them, hastening the current drop in cable television.
In consequence, this will decrease broadcasters' ability to buy sports rights and their revenue from advertising. The expected knock-on impact for the sports industry is that leagues will more frequently turn to their own services to sell material, as well as maybe striking more compact agreements with other digital players.
Amazon has shown proof of concept: in the fourth quarter of 2019, when it began live streaming Premier League games for the first time, the number of subscribers to its Prime Video service in the UK rose by 35%.
Store closures brought on by COVID-19 increased the online growth curve to a new height, allowing a number of brands to boost their direct-to-consumer and e-tailing sales. As a result, internet shopping has advanced significantly over the past year, and many first-time users will continue to practice their new routines.
Brands and merchants must swiftly alter their business models since it is predicted that by 2021, the percentage of people using the internet will stabilize at about 25%, which is six times greater than it was before the epidemic. Retailers must provide smooth and integrated omnichannel experiences, and brands must prioritize digital commerce and speed direct to consumer.
Diverse income streams
The coronavirus crises have exposed how dependent sports leagues are on broadcasters, and how dependent broadcasters are on advertising money. It emphasizes the need to investigate more varied income sources.
These could include real-time monetization techniques like gambling and gamified viewing (such as new camera angles, real-time payments for digital goods, and audience commentary and statistical analysis).
Exercise inactivity gap
There is a chance to make leading healthy lifestyles accessible to everyone. Levels of physical activity have changed significantly as a result of COVID-19. While about 30% of people are more active, about 40% of people are less active.
Unfortunately, there is already a physical inactivity divide between income levels, with less wealthy households often exercising less. The crisis will push more households into lower income brackets, resulting in a wider disparity in physical activity. Therefore, the sporting goods sector should adopt a multi-stakeholder strategy to combat physical inertia, especially in the communities left behind.
Blockchain
The blockchain industry has advanced significantly in recent years. Today, the general public and businesses have come to understand and appreciate it from the first doubtful efforts. The applications of this technology are expanding, although they have not yet reached their full potential.
A branch of this technology known as NFTs is connected to the usage of blockchain for public involvement in the sports industry.
These are digital "things" that can only be acquired via the blockchain and are therefore one-of-a-kind and unreplaceable. Companies market them as collectibles because of this, encouraging fan participation.
Consider the NBA Top Shot as an example. This inspiring project is built on a blockchain network where users can trade official video highlights of the greatest NBA games for "moments," or NFTs.
It is a similar experience to the market for physical sports cards that are traditionally sold, but instead of having a picture of a player with statistics on the back, we collect videos of a particular play that is represented by a cube, whose faces have all the data and statistics pertaining to that particular moment.
Retail under pressure
Retail is a crucial component of the channel mix of the future. Before COVID-19, brick-and-mortar establishments were already under stress. Lockdown regulations, combined with widespread closures and mounting financial strain, have exacerbated the retail problem. Retail needs to discover new purposes, new experiences, and new levels of ease that cannot be provided digitally in order to draw customers back into stores.
VR and AR
The increase of athlete data collection and analysis, augmented reality (AR) and virtual reality (VR) technology, sports gaming and betting platforms, and more recently, the emergence of NFTs, have all contributed to the ongoing and revolutionary digitization of sports.
The best of the real and virtual worlds is being sought after by media companies and sports organizations.
To achieve this, they're enhancing live events digitally, notably by leveraging the influence of social media. Additionally, they are attempting to translate into the digital sphere the enthusiasm, immediacy, and energy of real-world interactions.
Over the past few years, there has been tremendous increase in the usage of VR and AR in sports, with new uses for training and simulation, broadcasting, and in-venue experiences.
The number of AR applications is growing as 5G is being deployed more widely and offers the advantages of reduced latency.
Sports-related NFTs are rapidly expanding, which is a significant trend hastening the fusion of the real and virtual worlds.
Digital collectibles, video clips, and improvements to traditional artefacts are being made available for purchase and trade by leagues, individual players, and their partners.
Virtual/fantasy sports games like Sorare, which combine fantasy sports, NFTs, and real-world soccer into a totally new method for fans to engage, have also become more and more popular in recent years.
Supply chains
The need for flexibility and a higher standard for agility. More flexible supply chains are now a regular item on business agendas.
They will be fundamental in some markets in a post-COVID-19 era marked by shortened demand cycles, e-commerce, and greater direct-to-consumer ties. It will make sense to strengthen supply-chain alliances while also looking into options like near-shoring in the face of ongoing uncertainties.
5G
The utilization of live content has been moving toward the digital medium for years, as we have already mentioned. When 5G is widely available, it will be the technology that completely changes how we watch sports. Worldwide adoption of 5G networks, which offer speed, higher capacity, and extremely low latency, is underway.
The user experience can also be improved with live interactive content thanks to 5G.  Today's supporters expect more than just the game to be played in front of them; they also want analysis, statistics, and other details about the players and rivals of their favorite clubs.
How does Deskera help with ERP for Sports Industry?
Deskera ERP software will give your process unbelievable advantages in the sports market. Deskera offers ERP software for SMEs that is fully integrated, compliant, and quick to setup.
It will enable you to better manage your financial transactions and standardize your company. Because of its modular design, the accounting ERP software provides speedy setup and enables firms to go live in days as opposed to months.
Deskera is aware of the need to develop a well-proof sport industry ERP software in order to keep up and acquire a competitive edge in the face of a sizable number of high-profile consumers in the sport and leisure sector.
Engaging members, followers, and customers with pertinent and unique experiences is increasingly becoming essential.
Utilizing Deskera ERP software for solutions can give you insights into how to manage operations more effectively, maximize the value of your present revenue sources, and create new revenue streams.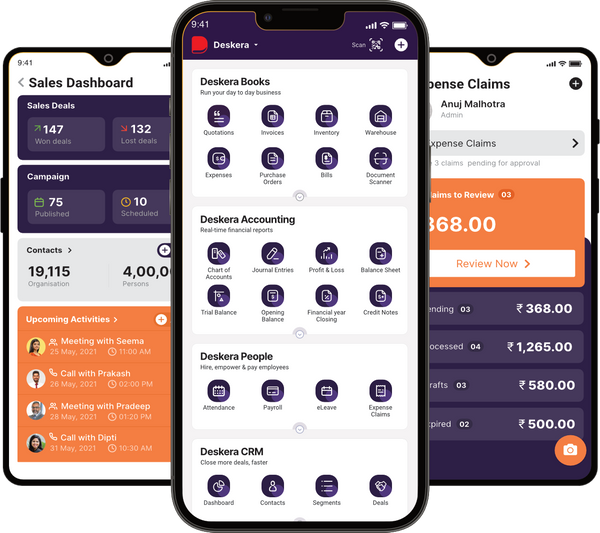 Deskera provides the best ERP Solutions for your Sports Store
Sign up for Free Trial Today!
Key takeaways
Sport and society's interaction with enthusiasts are evolving. The sector will be able to flourish once more and get over the financial and image crisis that many realities have been going through for the previous two years of the pandemic by providing fresh and interesting experiences.
The technology aspect of sports-related topics has received a lot of attention from several modern technological brands and companies. These changes have made it possible to form numerous partnerships with well-known international organizations.
Despite seasonal demand fluctuations, rising competition from major chains and internet retailers, and particular inventory issues, ERP software aids sporting goods and outdoor sports shops in growing their businesses. With POS and mobile technology that makes your company function more efficiently and quickly expand, you can concentrate on your business and provide outstanding customer service.
Related articles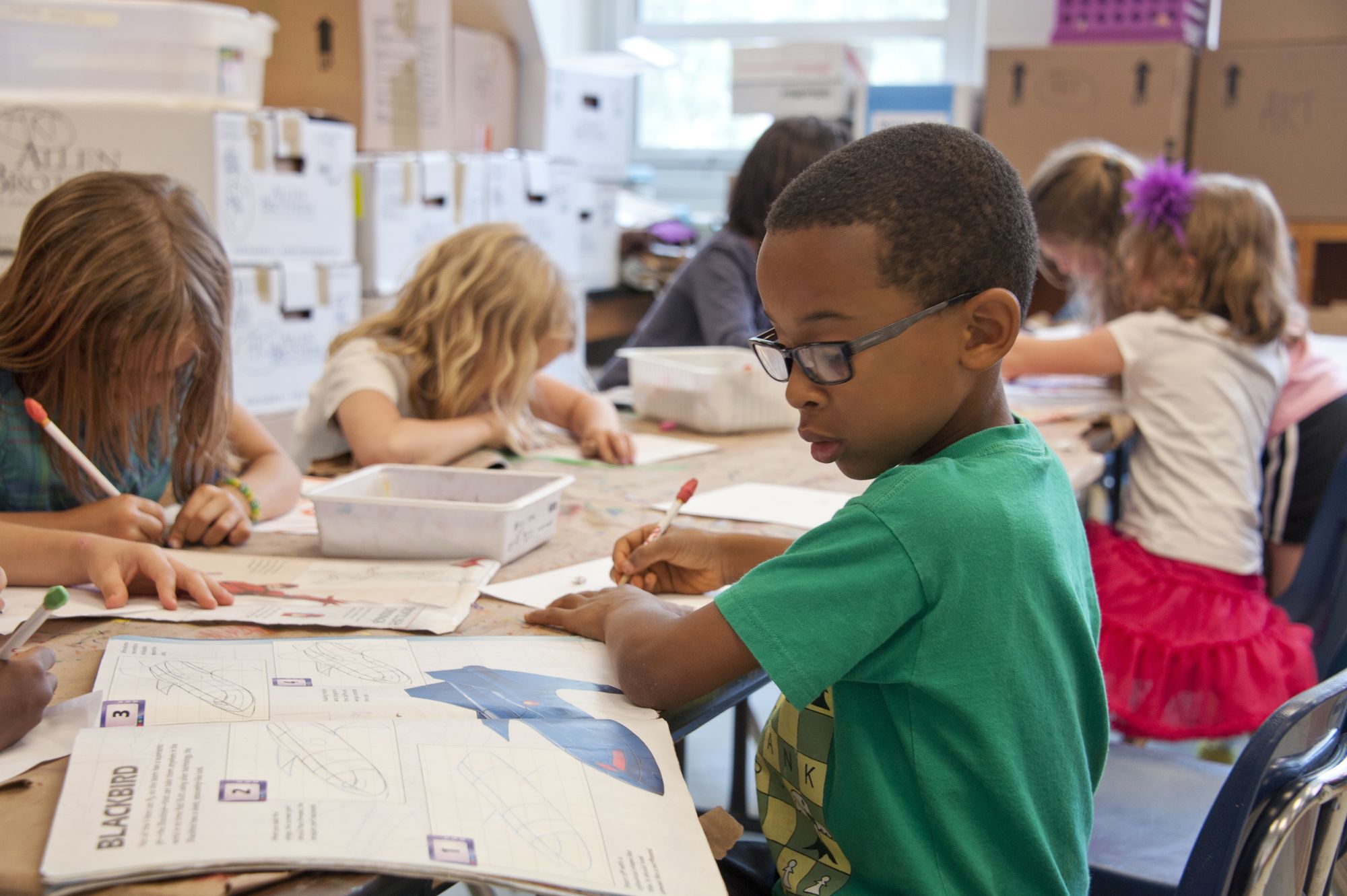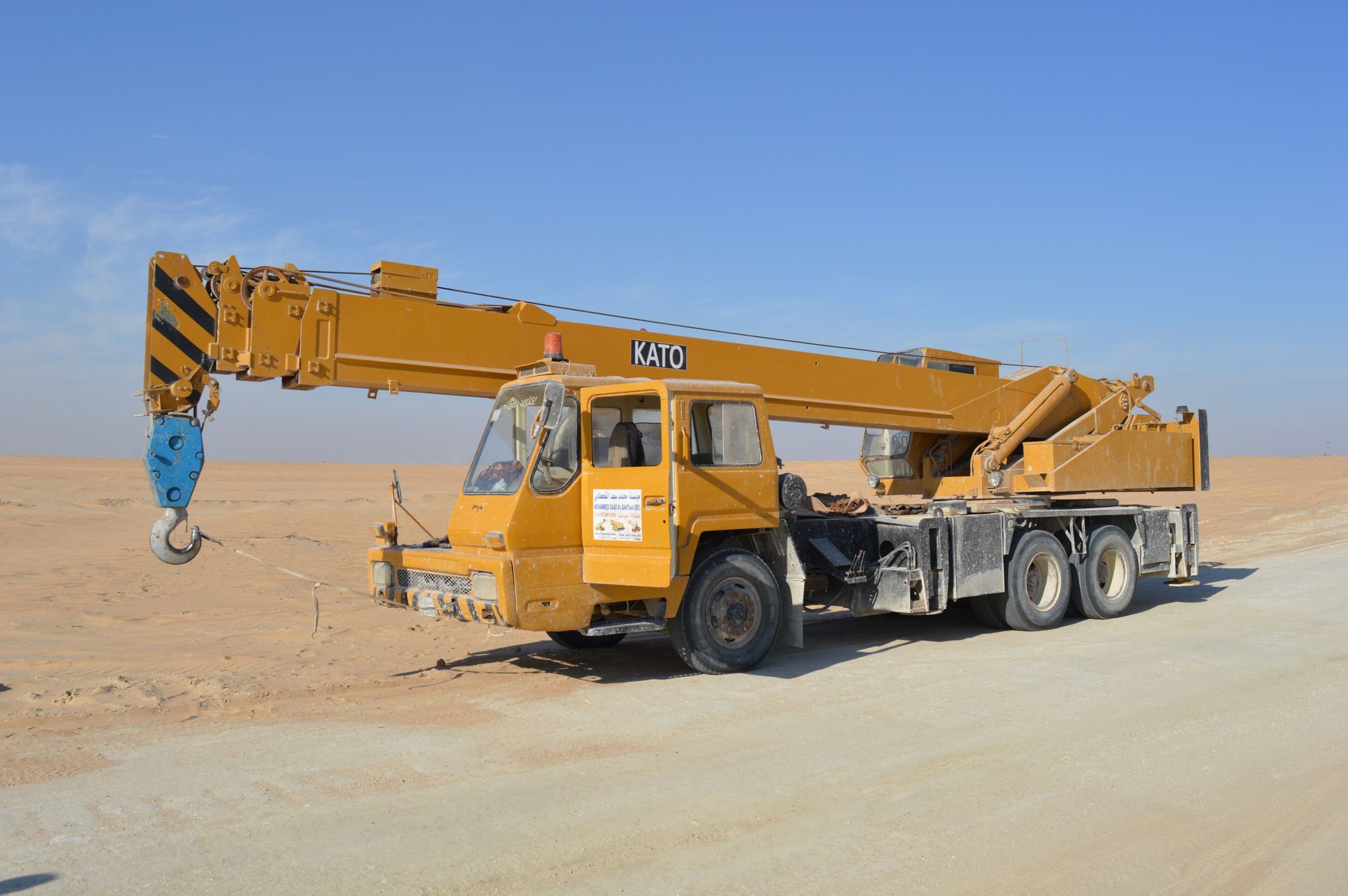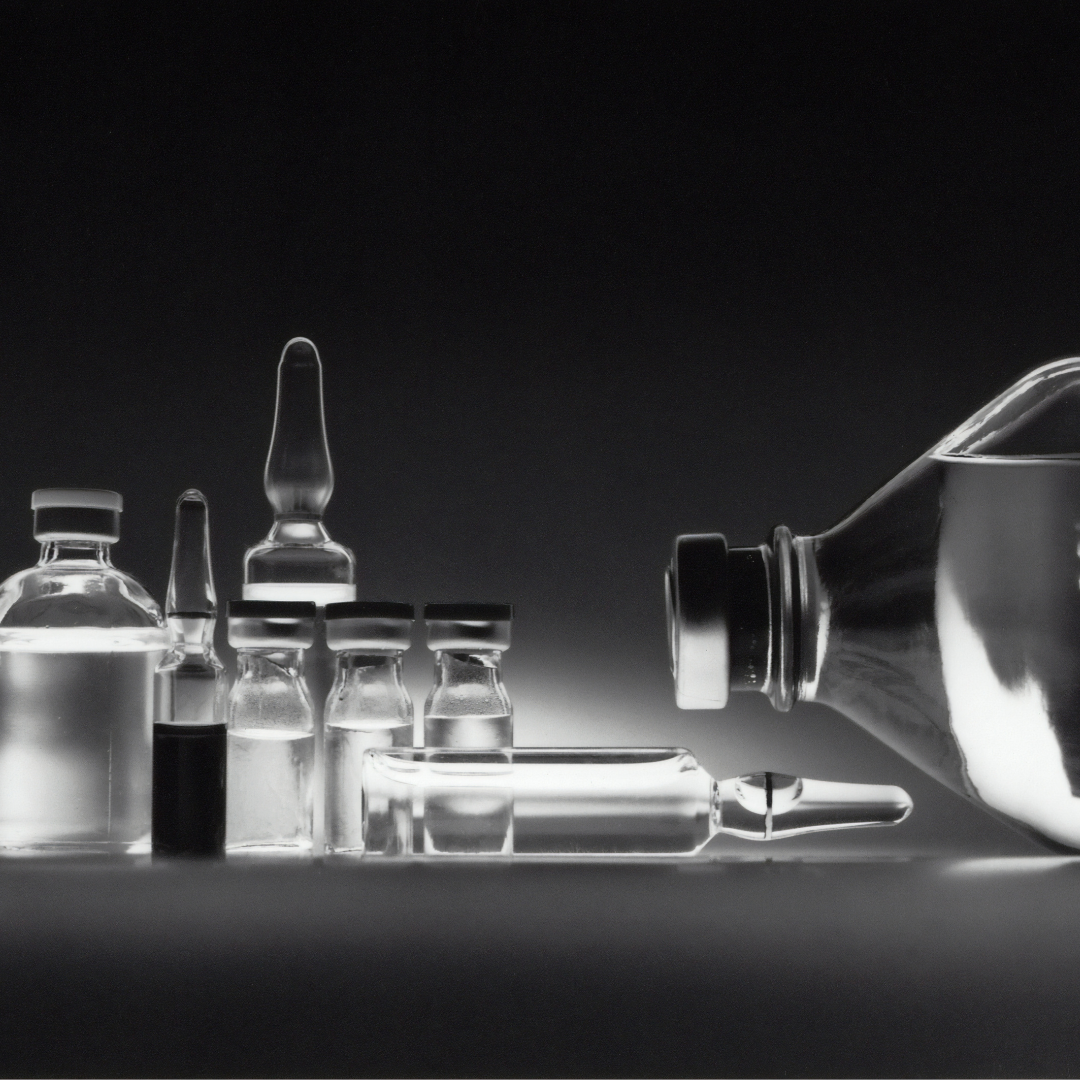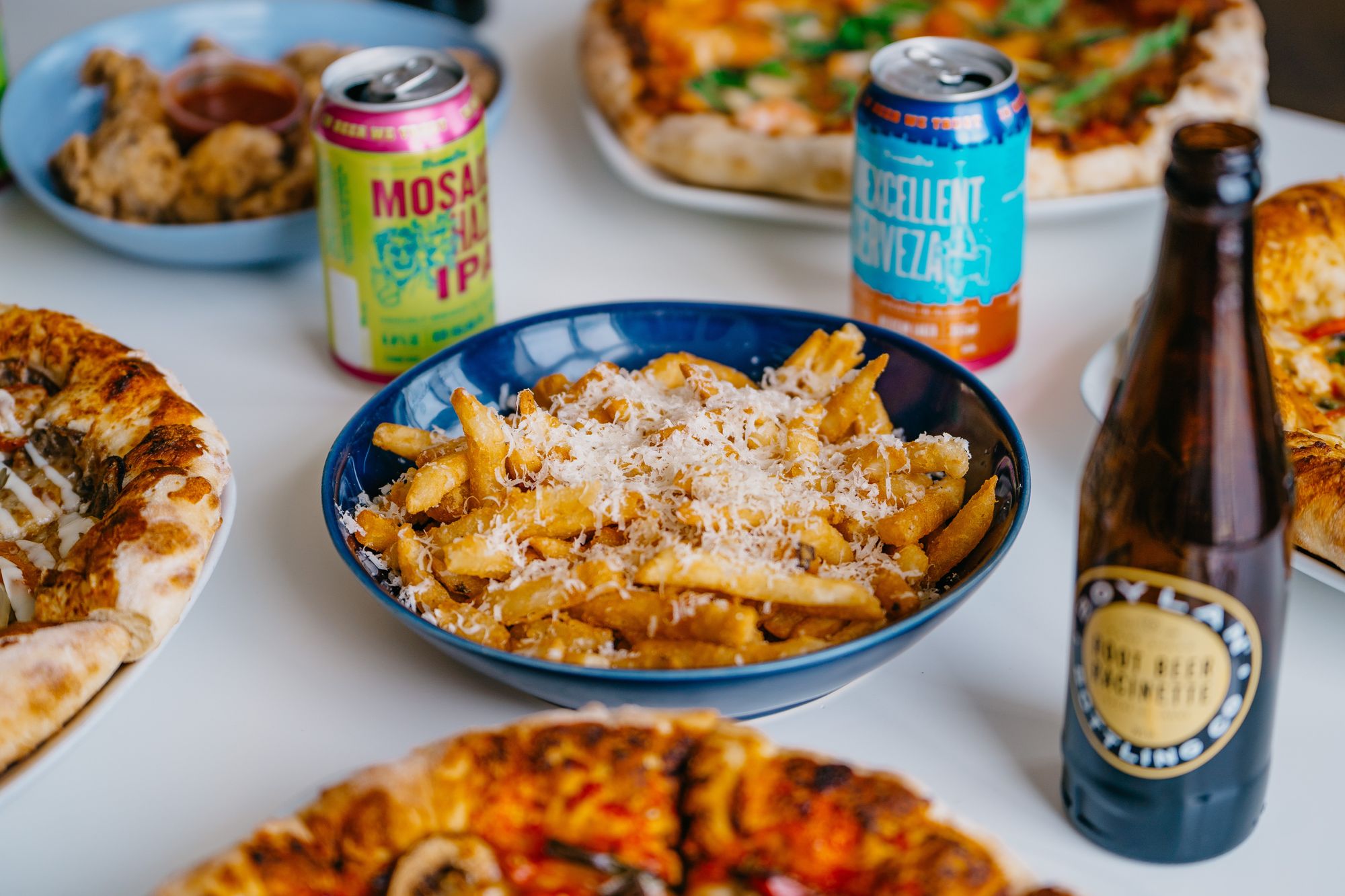 ‌                                  
---
---