A business's survival hinges on having a competitive edge - a must for any firm. Whether it's Amazon or a mom-and-pop store, they need to stand ahead of their competition. Enterprise Resource Planning, also known as ERP, gives your business that edge.
ERP adoption has increased gradually and continues on its upward trajectory. The ERP market is expected to exceed more than US$ 49.50 Billion by 2024.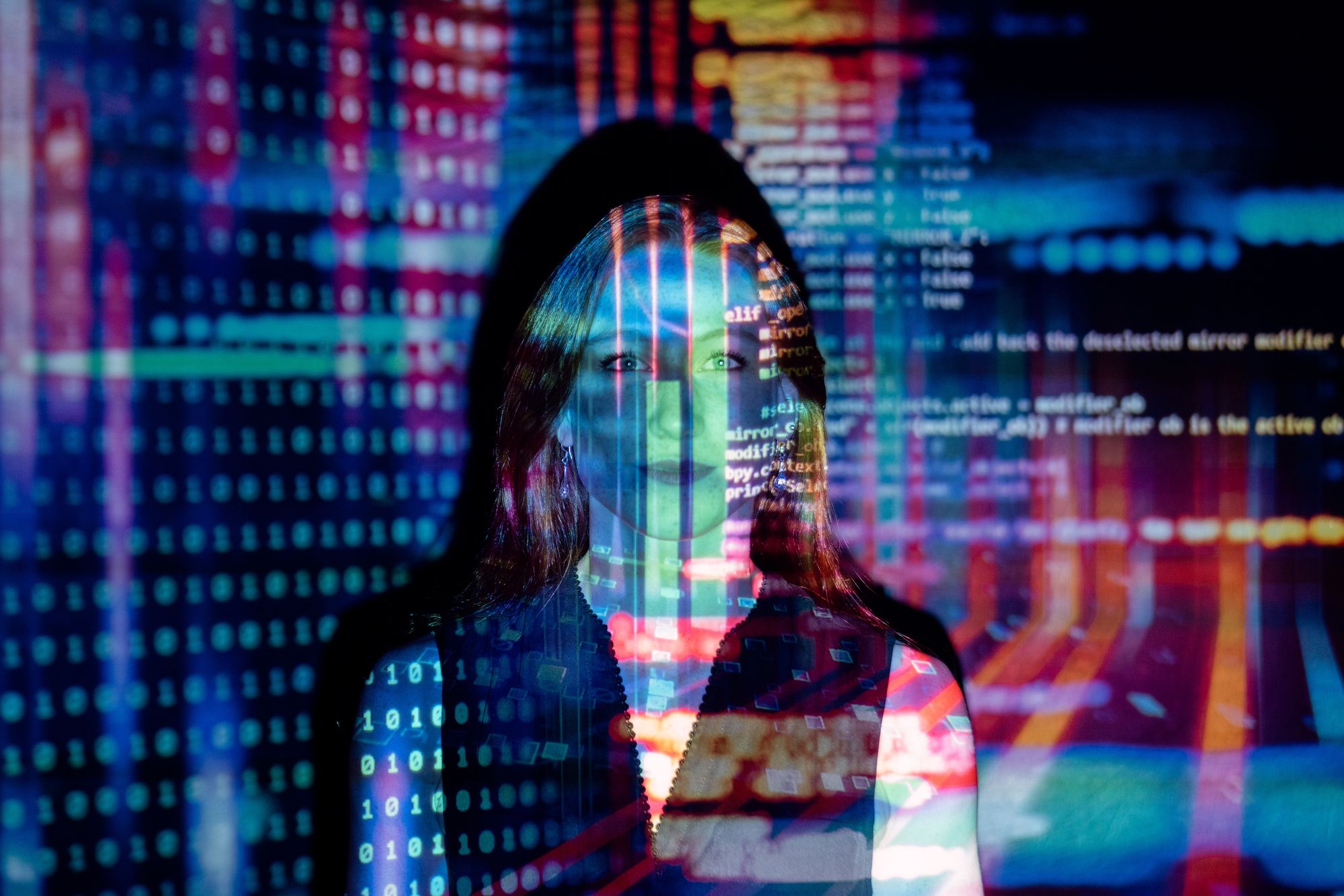 This article will help you with the basics and details of ERP, which entails:
Why do businesses need an ERP system?
What is Enterprise Resource Planning?
How Can an ERP Help Improve and Grow a Business?
Understanding ERP functioning and its key features
Advantages of ERP
What are the various ERP modules?
What are the various ERP Systems?
Who are the beneficiaries of an ERP system?
How to Select an ERP System
ERP implementation
When Does Your Business Need ERP?
What Industries Can ERP Be Used For?
ERP FAQs
Future of ERP
Deskera all-in-one ERP system
Before we get into the details, it's essential to understand why businesses need an ERP.
Why do Businesses Need the ERP System?
Let's say your business goal for the next two years is to
Improve your business processes
Expand your business
Increase your company's revenue
Reduce your working capital
Serve your customers better
How do you achieve them when there are already a hundred things on your plate?
You are creating invoices, micromanaging customer orders, and filling data manually. And have limited clue which department is under-performing and why.
What If you have a hand to manage all your regular tasks and provide you with accurate information.
An ERP solution takes care of all the above challenges and much more.
It allows you to streamline and automate your business processes.
With a single source of data, there is no room for misinformation
There is higher accuracy and efficiency in your operations.
With complete visibility in every business area, you know where you need to improve.
Automation speeds up processes.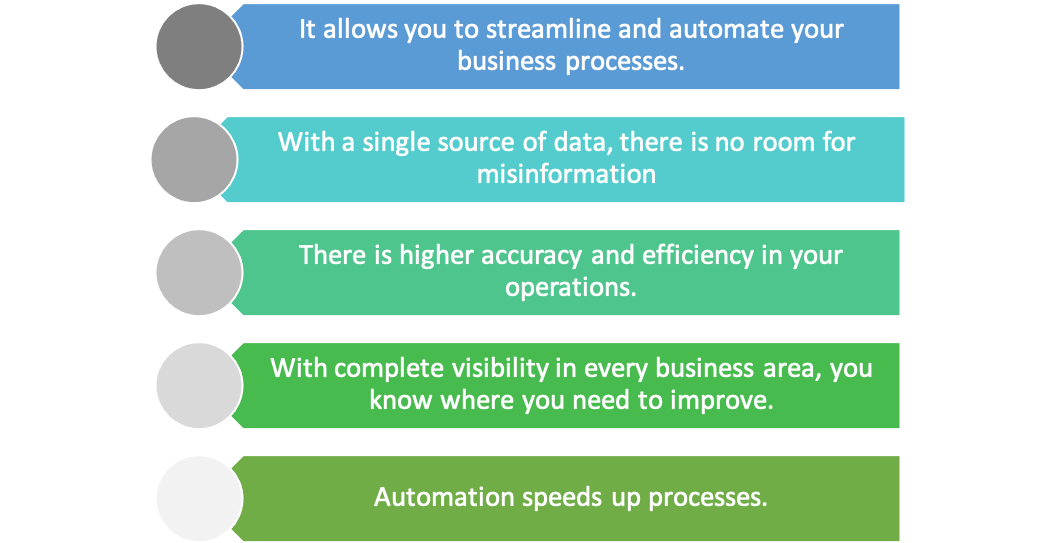 So, What is Enterprise Resource Planning?
An ERP software allows your business units to talk to each other. It integrates all the units of an organization into a single information system.
Thus, businesses can collect, store, manage, and interpret data from various departments.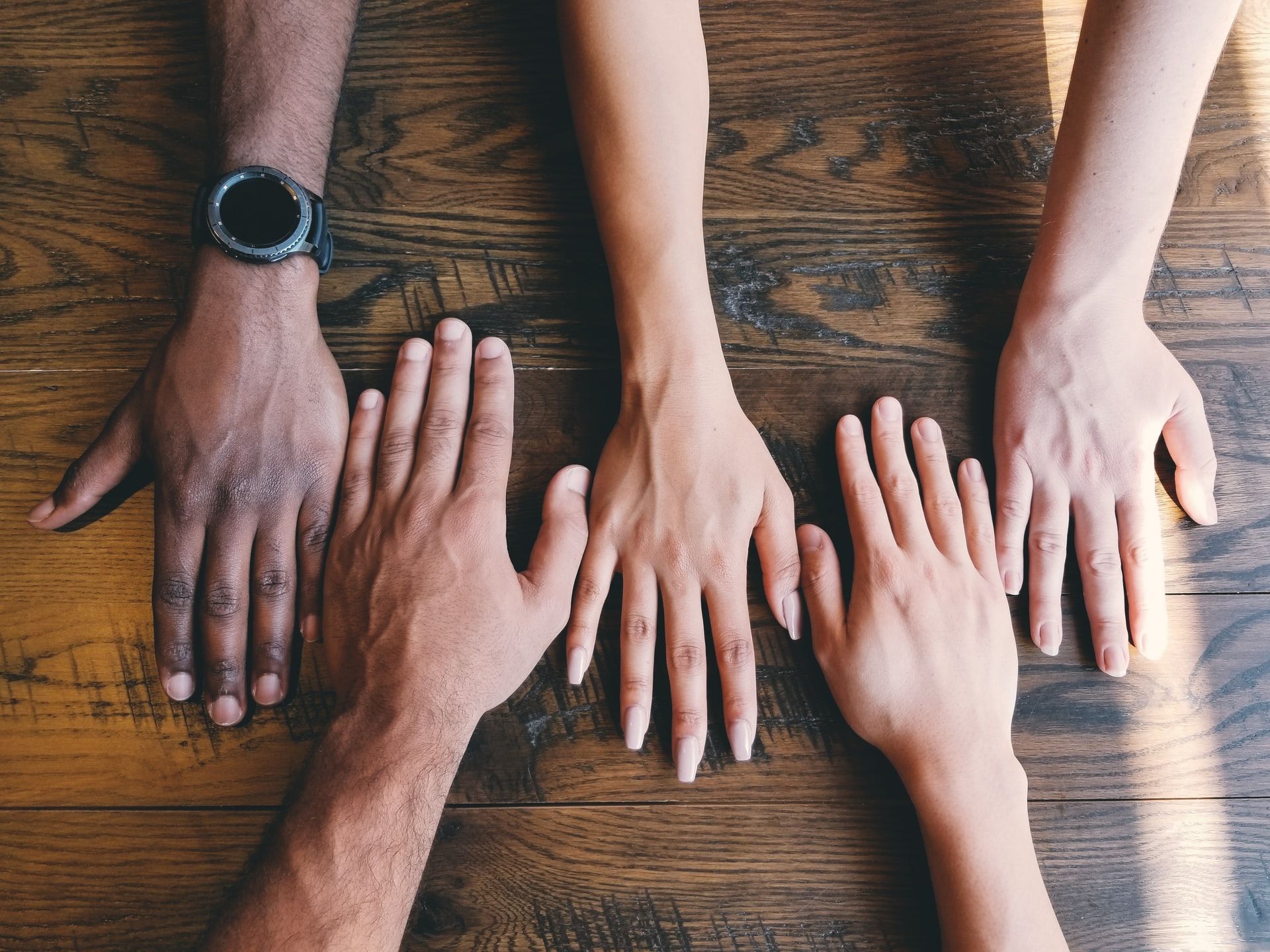 For instance, the sales team is to get a bonus on achieving a particular sales target. When a team member achieves the target, the ERP database stores the information. The authorized users in the HR and accounts team can view and use this update for further courses of action.
Since the sales, HR, and finance teams have access to the same database, they work in tandem.
This cross-functional flow of data is possible because of a centralized database. With a continuous update of data in real-time, you know what is happening in every department.
ERP systems can track resources such as finances, raw materials, production capacity, inventory. Additionally, you know the status of your commitments - orders, accounts payable, payroll.
It increases an organization's operational efficiency by better use of company resources. Thus, business owners and employees can spend their time doing productive tasks.
ERP Definition
In simple words, ERP software manages and simplifies your business's day-to-day operations.
ERP has two terms in it - ERP application/module and ERP system/suite
ERP application
An ERP application or ERP module takes care of a particular business need.
For example, the finance & accounting module and the HR module manage a company's accounting and human resources department, respectively.
There are many ERP modules available in the market, which we will be discussing later.
ERP System
All the modules together form the ERP system that takes care of your business end-to-end.
Thus, the ERP system/suite is an umbrella with various ERP modules under it.
You can choose and buy a combination of modules of the ERP system as per your business requirements. With business growth, you can add more modules to match your growing needs.
Since the ERP system is a plug-and-play model, these modules can be integrated with ease. Businesses need to pay the license fee of these modules, and they are good to go.
With its applications, an ERP acts as a catalyst in enhancing department functions. It manages all the core processes - bookkeeping & accounting, inventory, customer relations, human resources, and more.
How Can an ERP System Help You Grow Your Business?
An ERP system streamlines your business processes.
With a single data source, the ERP system encourages cross-functional communication and transparency. It encourages better collaboration among departments and employees, which increases business productivity and performance.
ERP helps you identify the gap in your processes and operations, which, when improved, can positively impact your business.
With up-to-date data and its real-time access, key decision-makers within the organization can come to sound decisions. The outcome of an informed decision leads to increased efficiency, cost reduction, and enhanced market share.
ERP for your business is like a diagnostic method that highlights to you your company's health. A complete health checkup will tell you the status of each part of your body similarly.
Studying the patterns and providing comprehensive insights of every process, an ERP tells you your business unit's details and identifies the discrepancies.
The ERP system integrates varied organizational systems and facilitates error-free transactions and production, thereby enhancing the organization's efficiency.
Understanding an ERP System's Functioning
What makes ERP a desirable software among businesses of all sizes is its unique features.
Key features of ERP:
Uniform Database
With a centralized database, there is only one source of information. Thus the organization's departments sync with each other—no more working in silos. There is consistency and transparency among the various business units of the organization. With smooth to and fro data transfer, the common repository helps uninterrupted communication between the modules.
Business Process Integration
An ERP system integrates the various business processes. Integration of these processes helps business units communicate and synchronize work efficiently. Better collaboration and knowledge share helps increase your workforce productivity. This feature encourages complete transparency and visibility among the departments. An ERP system thus plays a vital role in binding together the various business processes of an organization.
Automation
Automation of processes reduces manual error and improves the accuracy of business processes. You don't need to waste your time on redundant tasks.
Data Analysis
With accurate and real-time data, you can plan your next steps. Comprehensive reporting and analysis help you with better budget management. Additionally, you can prepare for the demand forecasts. ERPs allow businesses quicker access to crucial information. Thus, you increase your response rates for employees, vendors, and partners. The outcome is increased employee satisfaction and better relations with your partners. With complete visibility into each department, you are aware of their current position and performance.
All these features play an essential role in the functioning of an ERP system.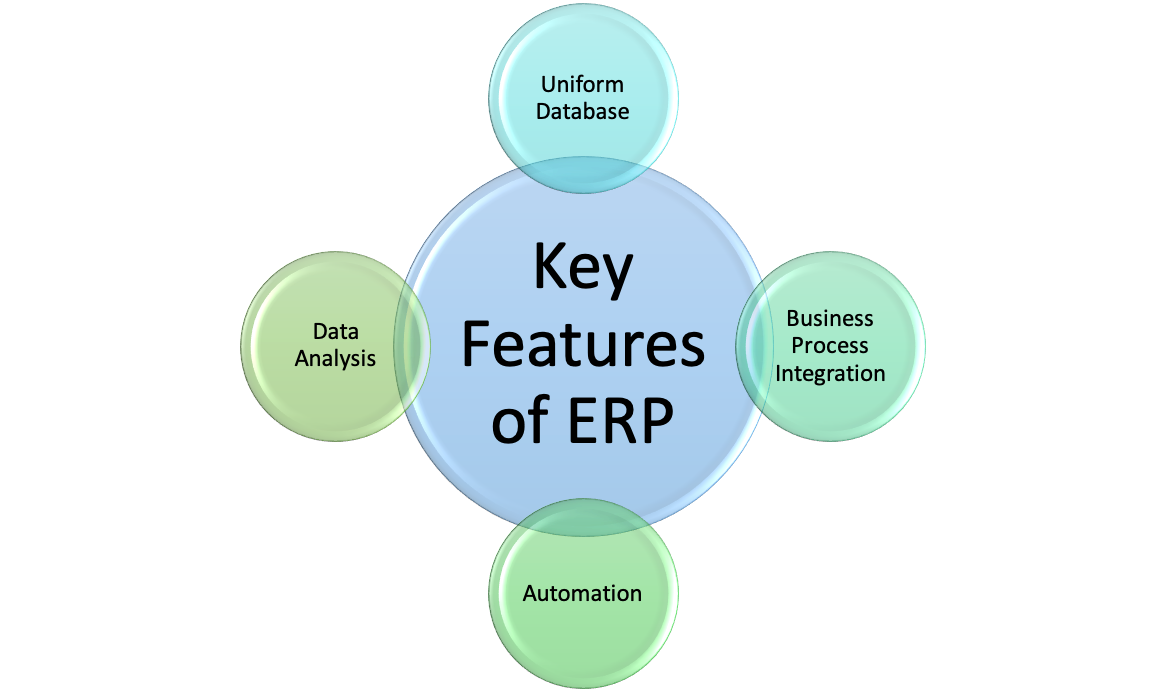 Advantages of an ERP Software System
Let us look at some of the advantages of ERP software systems:
Cost Savings and Improved ROI Efficiency
An ERP system streamlines and automates your core business processes; therefore, you get rid of the mundane tasks and errors that might occur due to manual entry of data. It makes your business process efficient to best utilize your resources to increase your productivity and get the best ROI.
Deeper Insights
With ERP, cross-functional communication is top-notch. No department works in silos. Since there is a constant source of information, you have a detailed view of every department's happenings. With better business insight you can improve your decisions using single aggregated data system.
Accelerated Reporting
With automated reports generation such as Profit & Loss statements, cash flow statements, balance sheets, etc., it is faster to generate reports. These reports are comprehensive, giving you insights, highlighting the patterns through graphs that immediately come to your view. You can act upon those insights without wasting your time to improve your business performance.
Lower Risk
Since you have a transparent view across all the departments of your business at all times, you have your business under your control. You can plan your future course of action based on accurate and authentic data so you can predict and avoid as much risk as possible.
Simple Back and Front-End Management
An integrated ERP system has a bundle of applications, and it can talk to every department within the organization. Thus, all the employees are on the same page and are used to the same user interface and dashboard.
Enhanced Collaboration
With a continuous flow of information between the various business units, there is efficient collaboration and coordination among employees and departments, resulting in the smooth functioning of your business.
Agility
The ERP software with its key features makes your operations efficient and your business agile, so you are always ready for newer opportunities and challenges.
Manage Regulatory Compliance
An ERP system helps you to manage your compliance with ease as per the regulatory standards.
Improved Supply Chain
The ERP system helps simplify the entire supply chain process, takes the burden off your shoulders of inventory, warehouse, order fulfillment, and so on, thus making your customers happy. It also helps in demand forecasting to help you plan and prepare for any surge.
Scalability
The ERP system is scalable as your business grows. You only need to pay the license fee for the modules that you require. You can plug them into your already existing ERP bundle, and you are good to go.
Optimize Customer and Partner Management
You can manage your customers, partners, vendors, and other suppliers because of all the information you have. You only need to execute plans to utilize that data in the best way possible to manage them.
Access to Data in Real-Time
A modern version of the ERP is the cloud-based ERP system. Since it is cloud-based, you have access to all your information on the go. All you need is an internet connection and a device like a mobile phone/laptop/tablet.
Information is Always Up-To-Date
The ERP system is continually receiving data from various departments. This data is updated in real-time as and when any action happens - product shipped, the payment received, or a deal closure. Information updated to this minute level acts as a library of all the knowledge you need about your business. You can confidently plan your strategies based on them.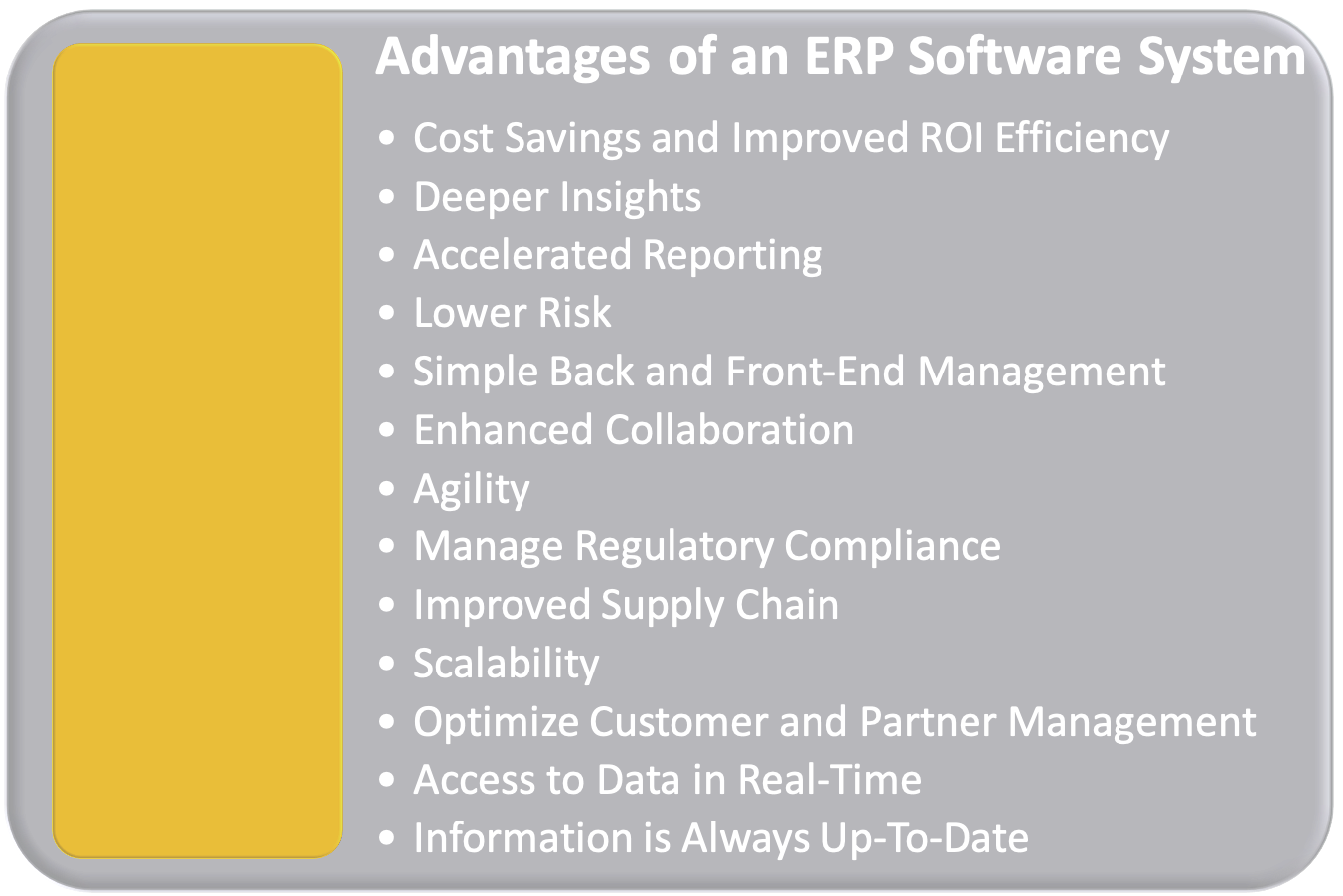 What are the ERP System Modules
As mentioned earlier, each ERP module supports a specific business function and can easily be integrated into the ERP system. The ERP system acts as a single source of data for all the modules. Thus, giving a transparent view of all the departments.
The various ERP modules catering to different departments are as follows:
Finance & Accounting Application
The finance and accounting application simplifies the entire accounting process of your business. It  gives you a complete visibility of your financial standing and details of revenue and business expenses across departments. Some of its key features are general ledger, accounts receivable and accounts payable, financial reporting, payroll, and more.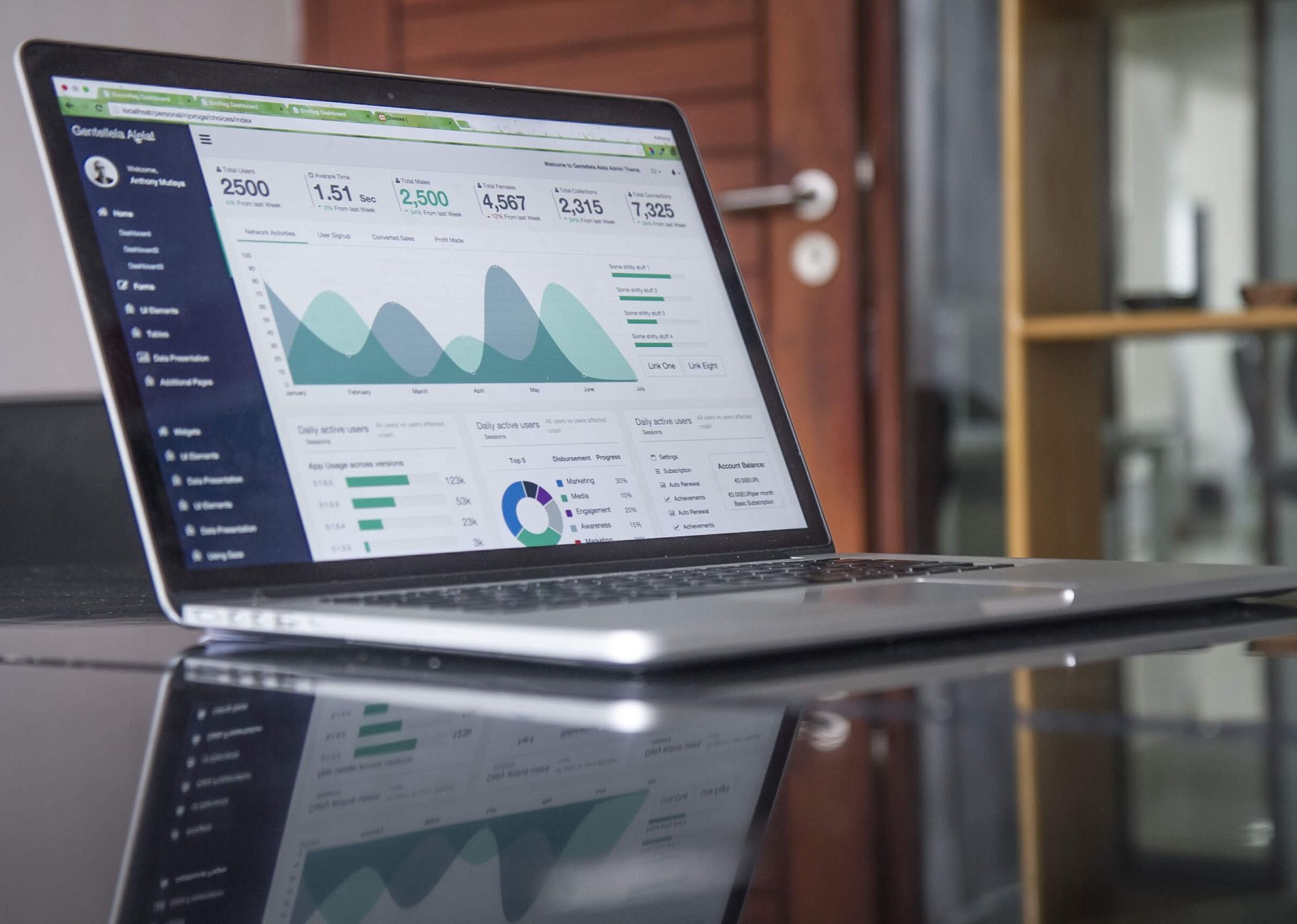 Inventory Management Application
You are never understocked or have to overspend when using an inventory management module. With a detailed view of your current stock, you can make an informed decision on how much you should spend on goods' purchases and always have sufficient stock.It's key features are easy SKU tracking with custom fields, stock level tracking, efficient order fulfillment process, and multi-location functionality.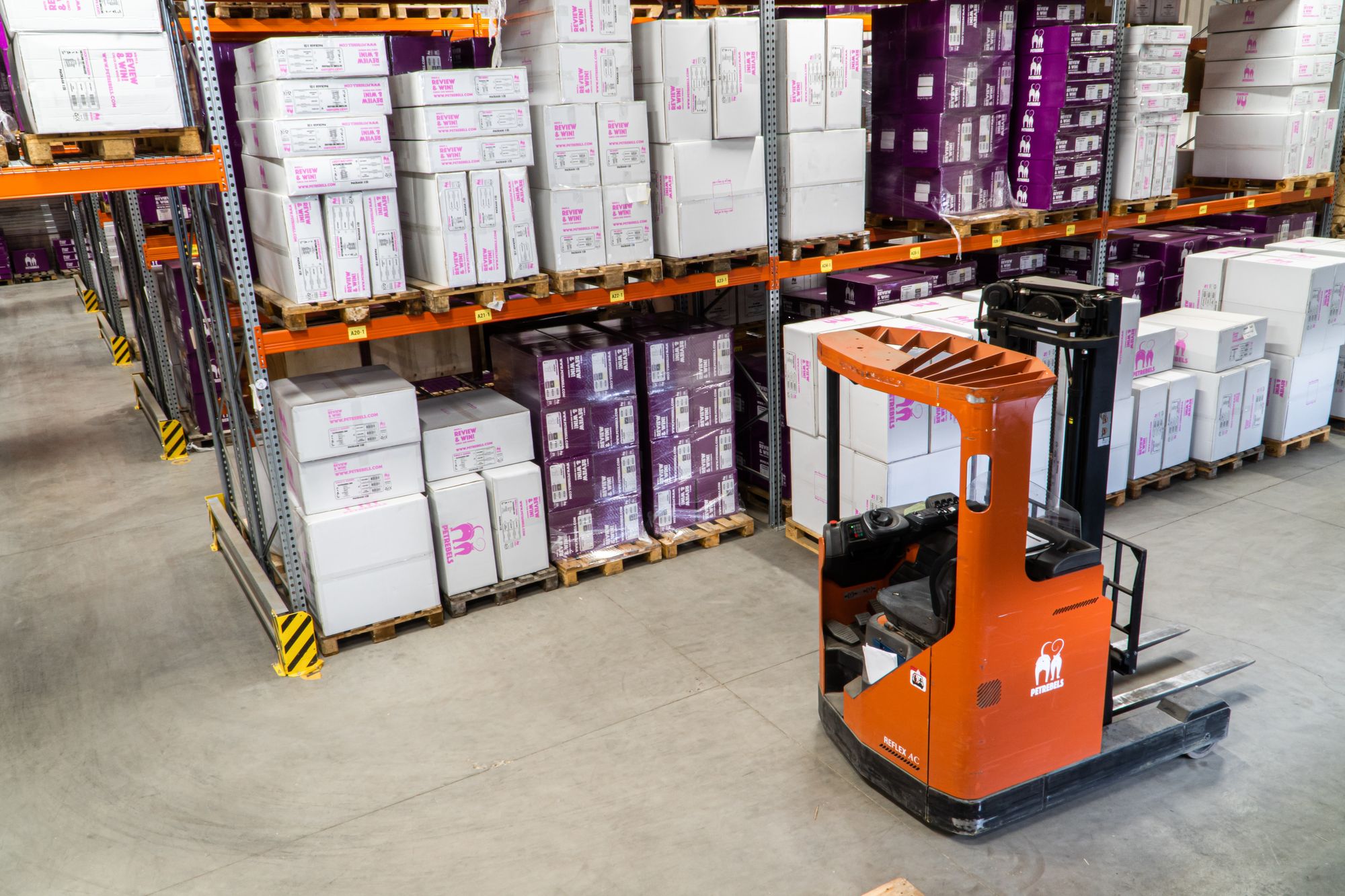 Manufacturing Application
The Manufacturing module helps manufacturers in production management. The module tracks the status of goods-in-progress as well as the actual output. With clear visibility of items in progress and finished goods, you can plan the production process accordingly to manufacture and deliver goods to vendors and clients in time.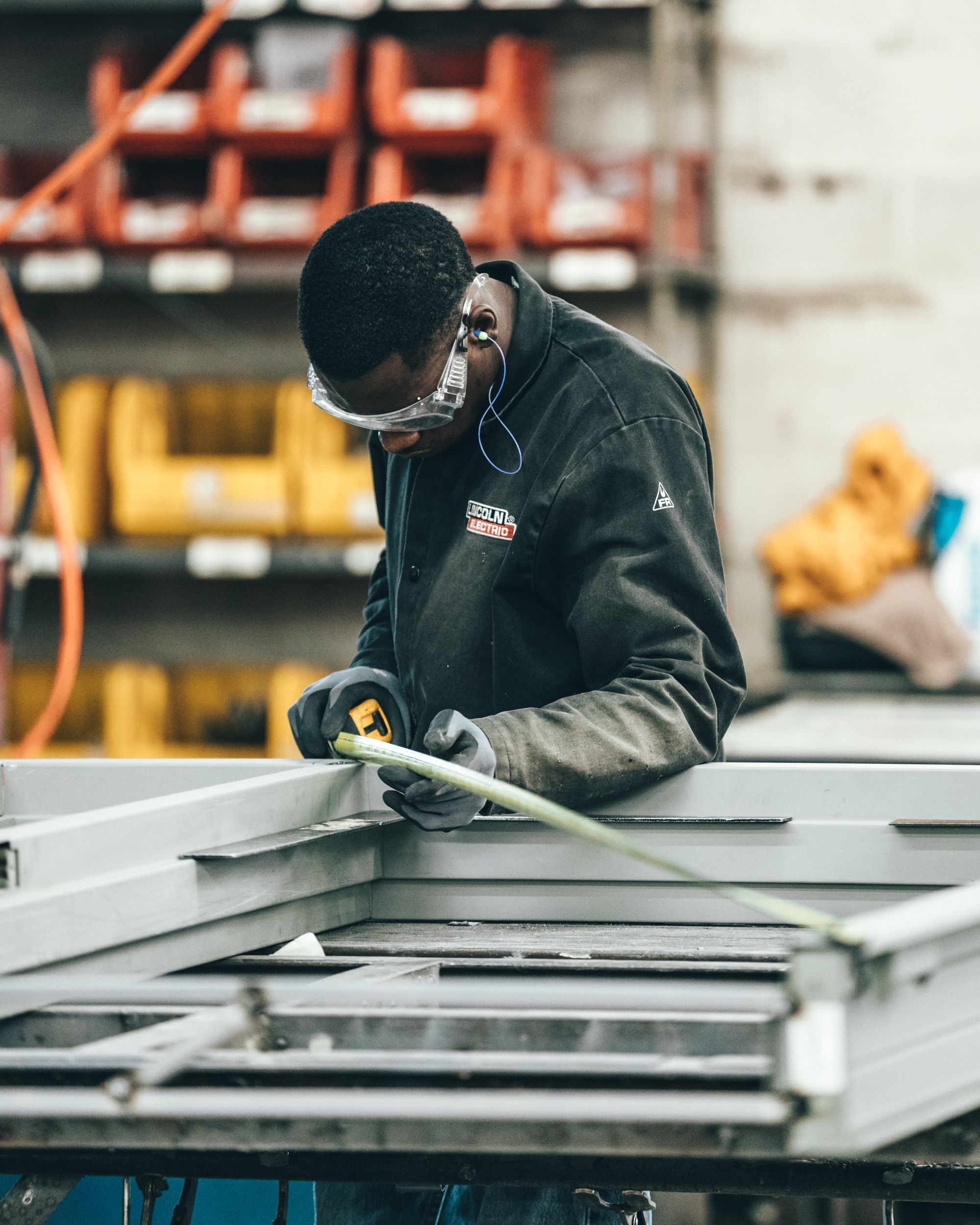 Order Management Application
An order management module tracks tracks the status of the orders as they're picked, packed, and shipped to the customer. Some order management modules can also suggest the best and economical order fulfilment method - self-fulfillment, Third-party fulfillment, or Drop Shipping method, based on your available inventory and the product delivery location.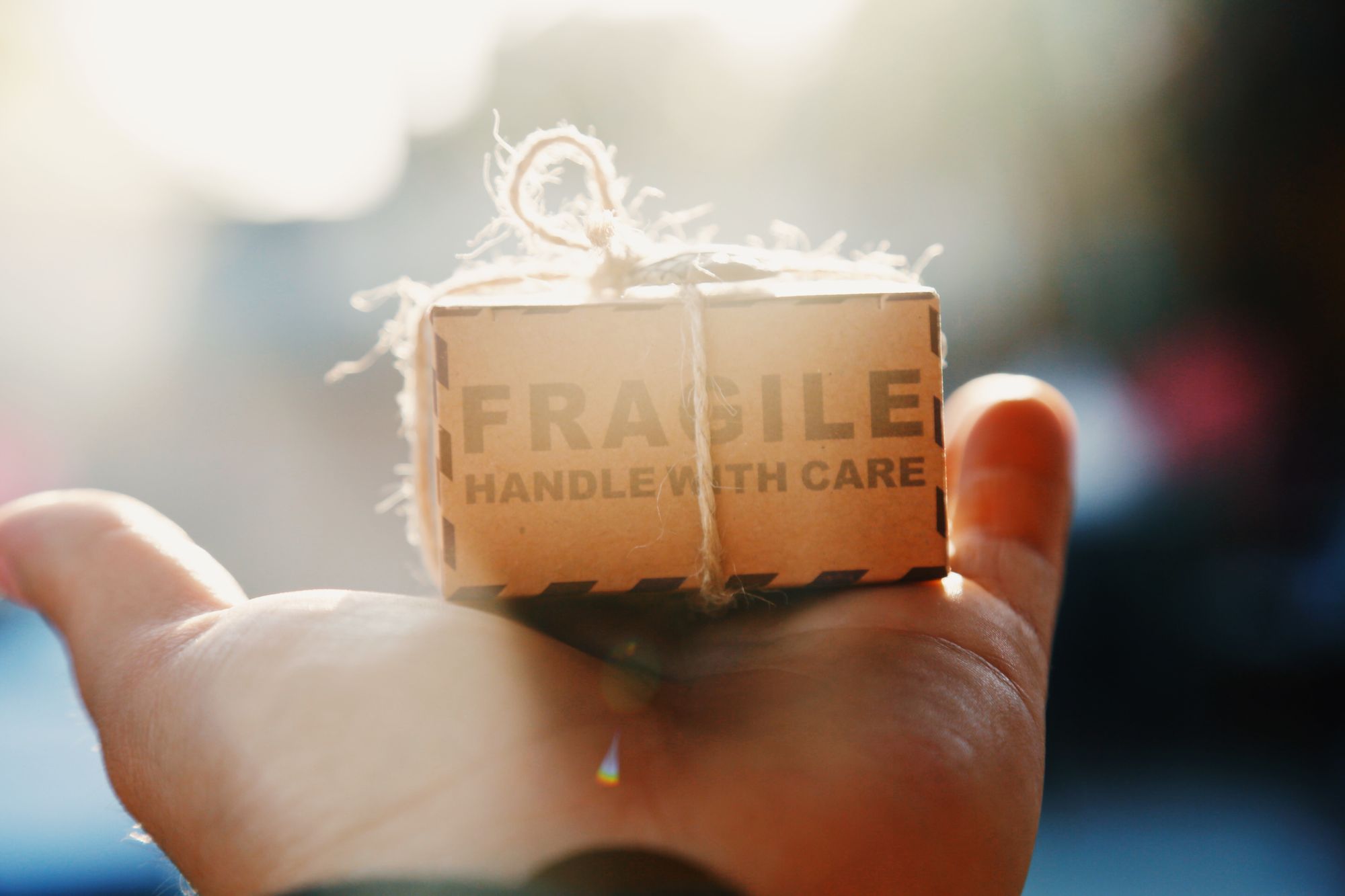 Warehouse Management Application
This application is designed to support and track warehouse operations. Businesses can track their inventory movement in and out of the warehouse efficiently. It helps receive the supply of goods from the supplier, runs a quality check of the products, and stores the goods in allocated spaces (racks and shelves) in the warehouse.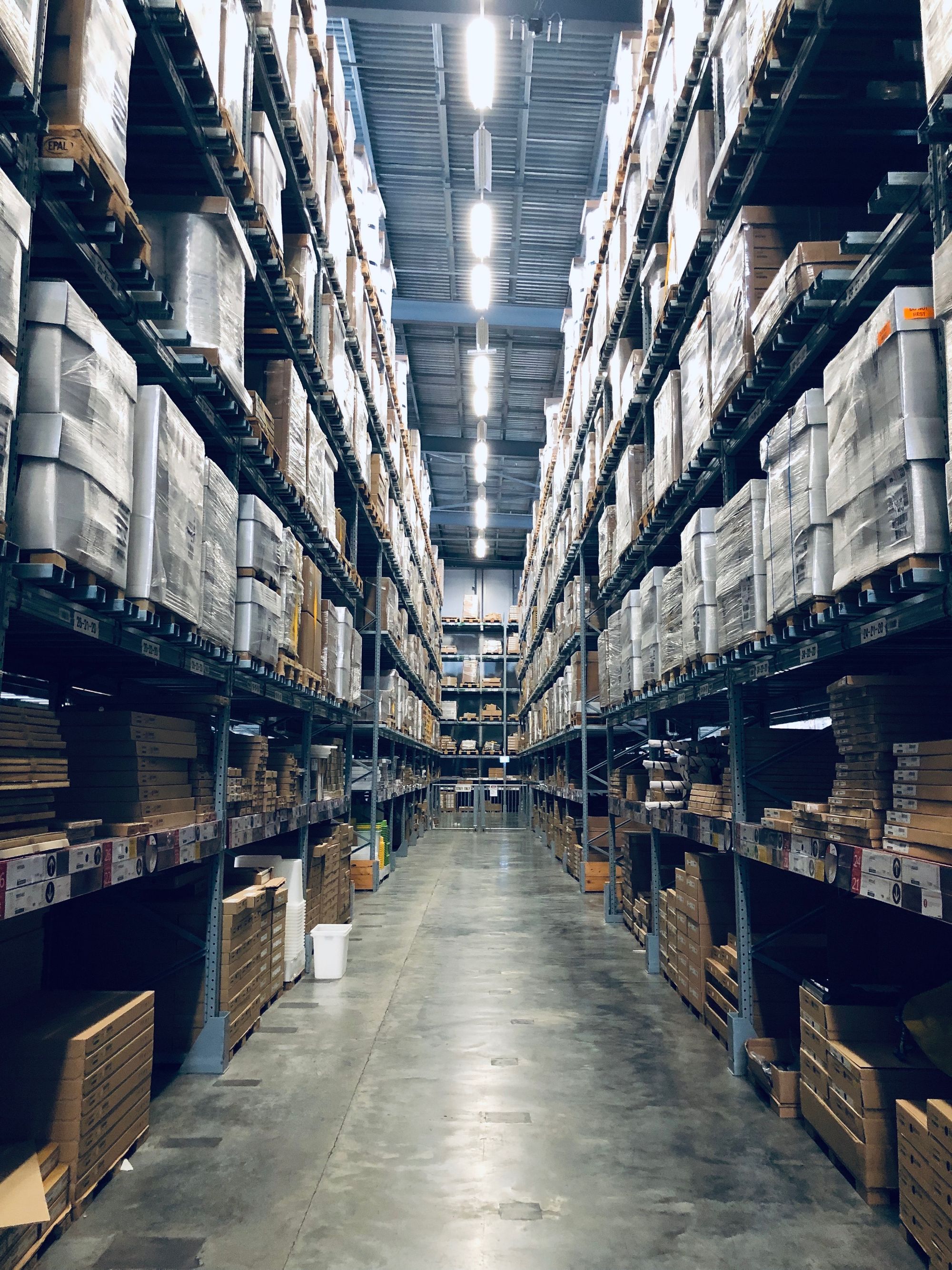 Supply Chain Management Application
A supply chain management module tracks the movement of goods throughout the supply chain. From raw material suppliers to manufacturers to wholesalers/distributors to retailers/consumers. It also takes care of the raw material/product refund or replacement.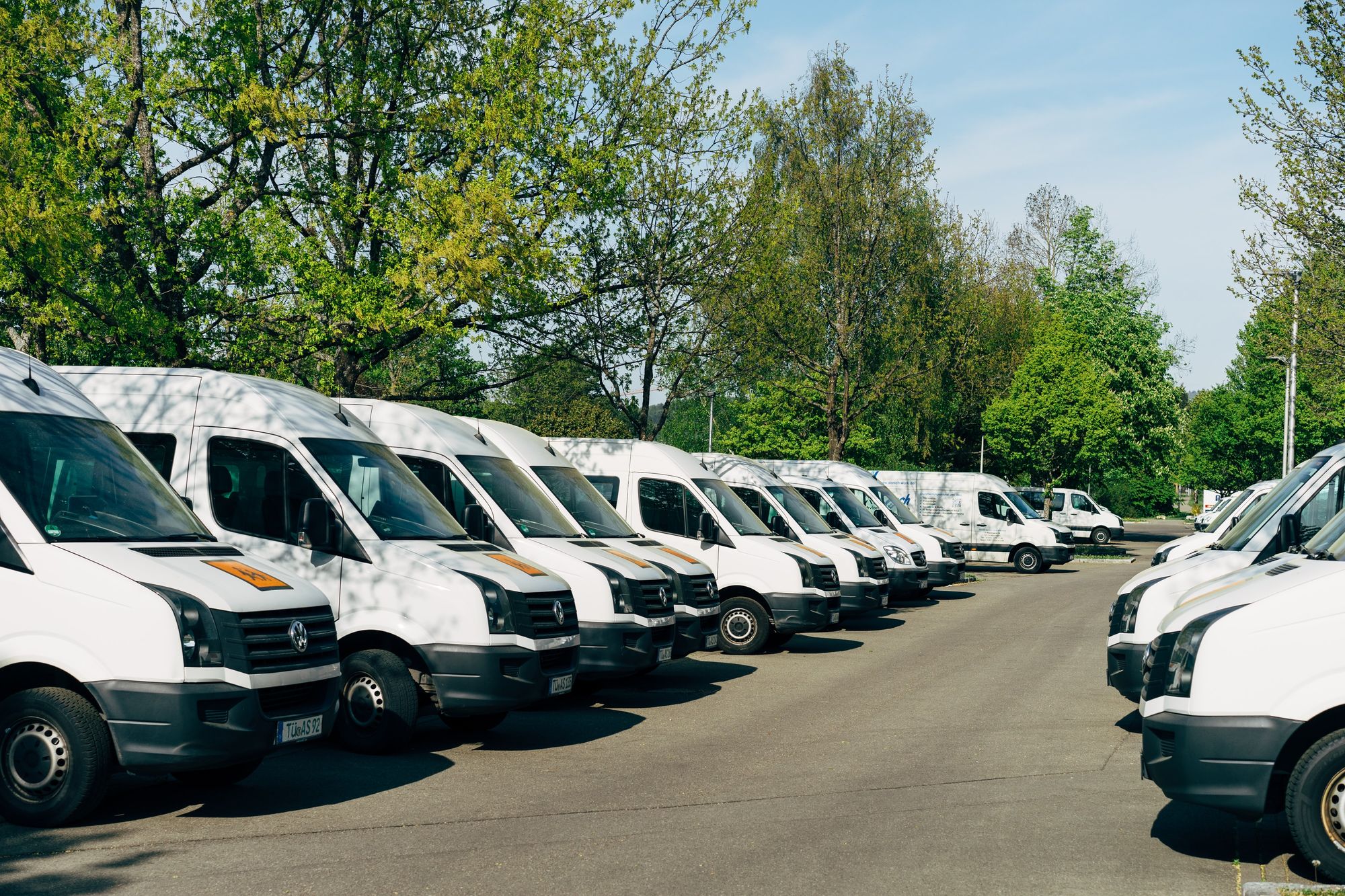 Customer Relationship Management (CRM) Application
The customer relationship management (CRM) module helps you manage your customers, leads, prospects, and entire sales processes. Some of the critical features of a CRM include maintaining the company's interaction history, accurate record of the customer, lead or prospect, purchase history, etc. A robust CRM module has a contact manager and segmentation features where your team can get a clear view of all the communications that have taken place between both of you, their region.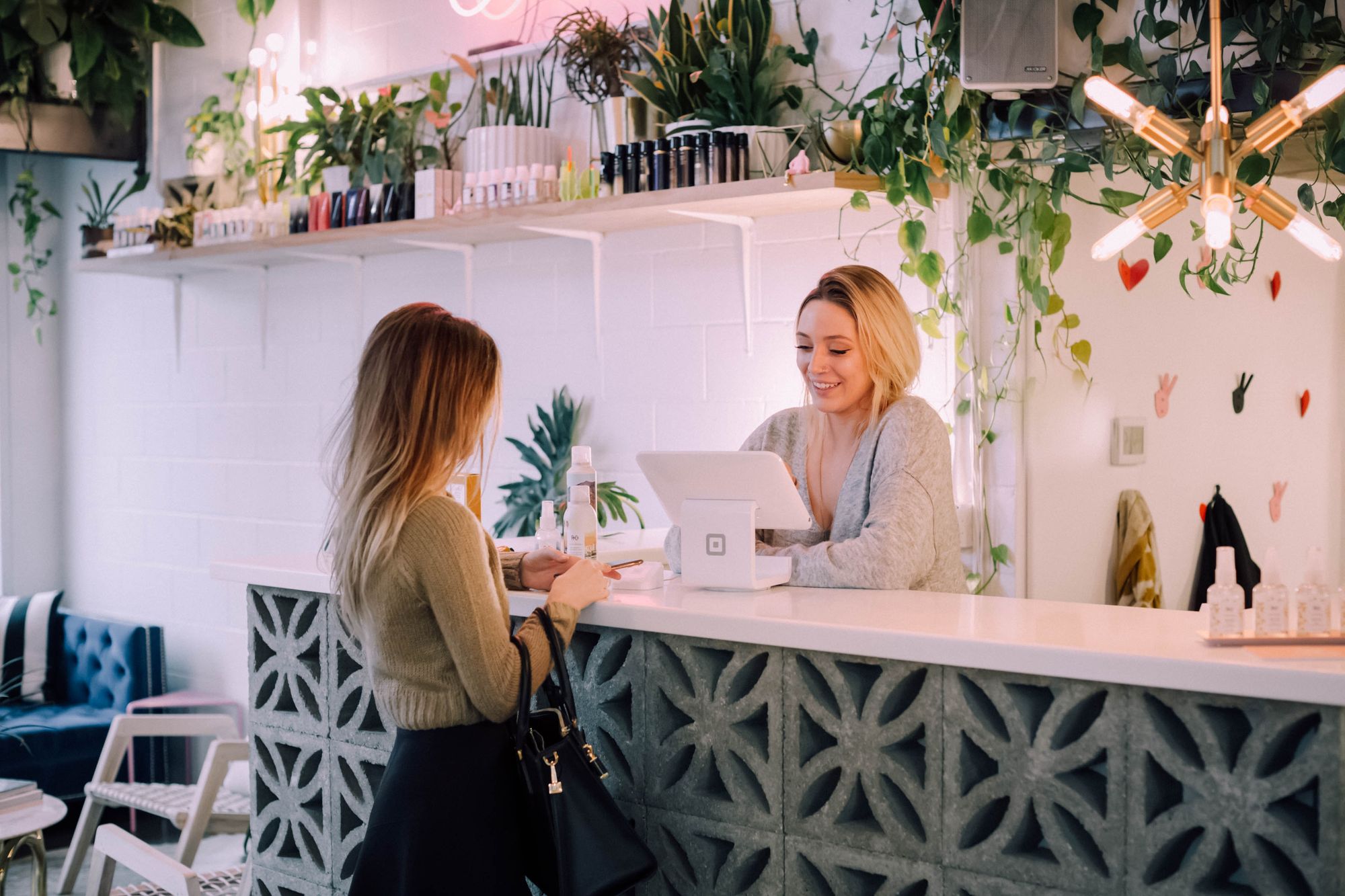 Human Resources Management (HRM) Application
An HRM module records employee attendance, shift timings, hours worked, etc. It also helps manage the payroll of employees. This application is a storehouse of all the relevant information of your employees such as offer letters, appraisals, performance reviews, etc. It helps track paid time off/ leaves and other benefits information.
E-commerce Application
An e-commerce module allows retailers and brands to manage their online stores' back- and front-ends. You can manage your site's user interface and always keep your product page updated, so you don't lag behind your competition.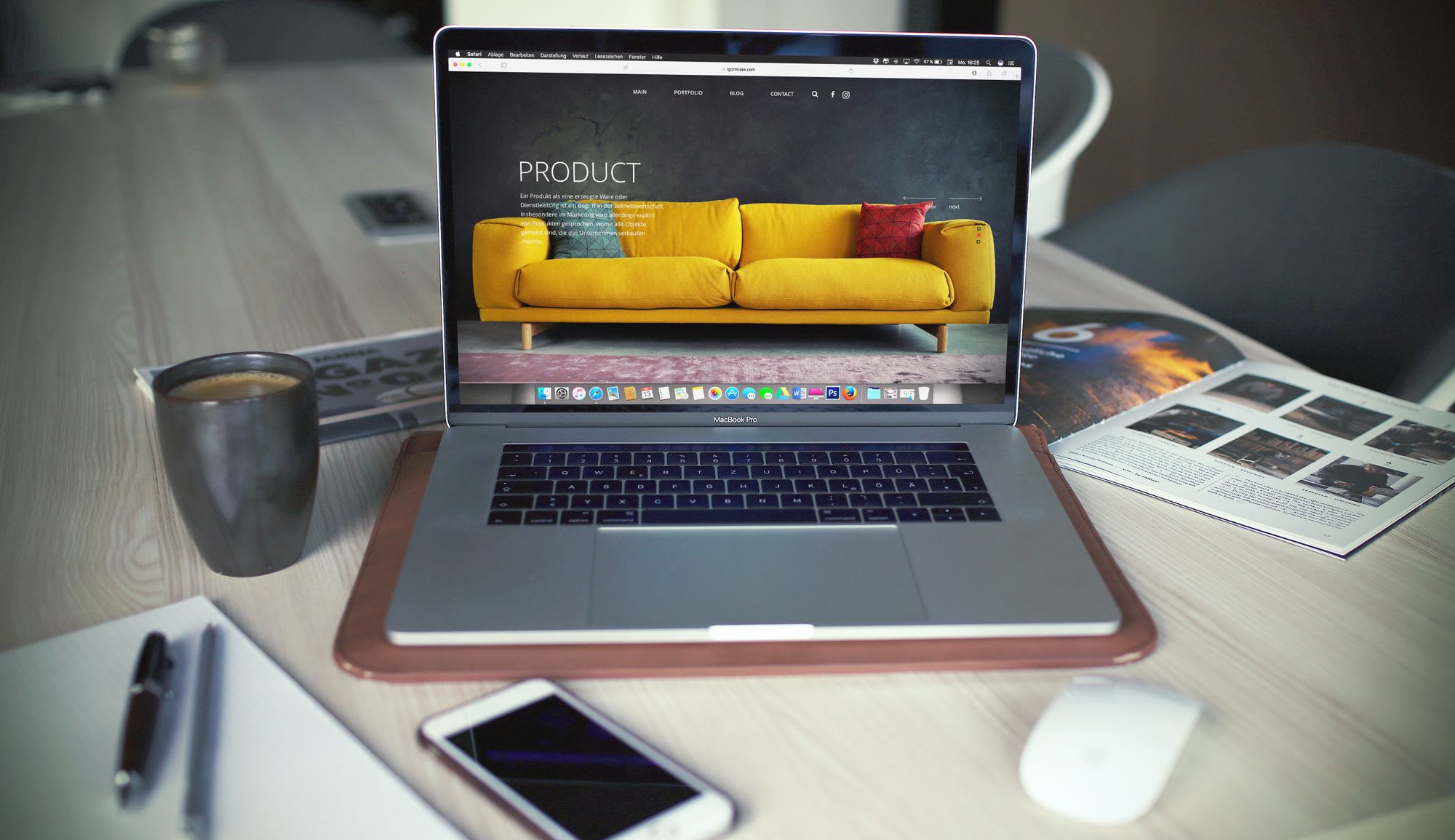 Marketing Automation Application
This module takes care of all your marketing campaigns across all platforms, such as email marketing, website marketing, social media marketing. Thus, a marketing automation application plays a crucial role in boosting leads, increasing sales, and raising the customer loyalty bar.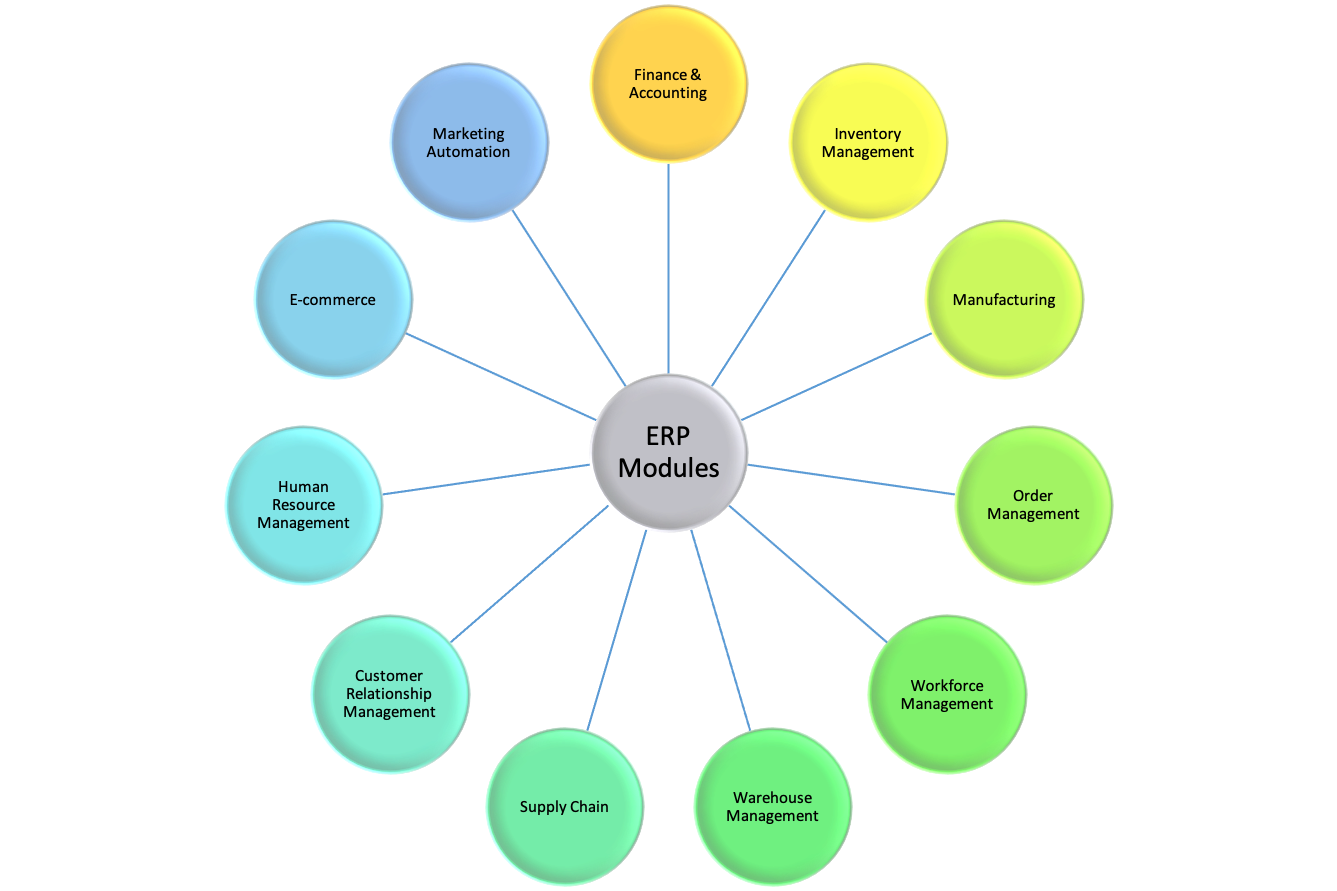 Some other ERP modules are Purchasing module, Professional Services Automation, Distribution, Business Intelligence, Business Analytics, Electronic Data Interchange, and Computerized Maintenance Management System.
How Do ERP Modules Help Businesses?
Businesses benefit a lot from an integrated ERP system with multiple modules. You can purchase, mix and match the various modules as per your current requirement and can always plugin new modules into your ERP system as you scale or your requirements increase/change.
The best part is that you don't have to change your ERP system as your business evolves. Since it is a plug-and-play model, you don't need a new ERP system. Your foundation remains in place; all you need to do is purchase the new modules that you require. These modules can easily be integrated into your existing ERP system.
Cost of Each Module
How an ERP vendor charges depends on the type of ERP you are purchasing. For instance, if you are purchasing an on-premise ERP system, you will most likely be charged as per-user license fee, whereas you may be charged per user per month or year basis for a cloud-based ERP system. In some cases, there are transaction-based charges.
It also depends on what modules the vendor is offering in his core package and your additional requirements. For instance, some vendors offer finance, accounting, and inventory modules together, and if you want workforce management modules, you may also have to add for the latter.
Types of ERP Systems
There are a wide variety of ERP software systems available in the market today. A business can choose from them depending on its size, function, and needs. Each ERP system can be customized to support the various functions of a business, its business requirements and the type of deployment method that suits it.
Type of ERP based on deployment models
Based on the type of deployment options, ERP systems can be classified into three types:
On-premise ERP, Cloud ERP, and Hybrid ERP

On-premise ERP
It is the traditional model for deploying ERP software. In this model, the ERP software is installed in your data center, and it is you who controls everything - right from installing hardware and software to its maintenance. In this situation, implementation is a cumbersome process.
Cloud ERP
In this system, the ERP software runs on a cloud computing platform. Here the installation, maintenance of the system are handled by the provider.
It can further be classified into two types.
Public cloud ERP
SaaS ERP solutions are deployed on the public cloud. In this type, systems and applications are hosted remotely by third-party servers. The system provider either hosts the ERP system on its data center or may lease space on a public cloud to host it. The software provider manages all hardware, systems, and support services. Here the implementation process is quite simplified and quicker.
In the Public Cloud ERP deployment model, your software provider will also take care of all the installation, maintenance, and support – including all software updates and upgrades.
Private cloud ERP
In this case, hardware, software, and support can be owned, managed, and operated by the user company, a third party, or a combination of both. As the name suggests, private cloud ERP is dedicated to a particular organization.
Hybrid ERP
A hybrid ERP has elements of cloud and on-prem deployments. Both these deployment models are combined to create a hybrid cloud ERP. Some of the ERP applications and data will be in the cloud and some on-premise. It provides the flexibility to choose the optimal deployment for each application.
Two-tier ERP
One hybrid approach is two-tier ERP, where an organization keeps its legacy (on-premise) ERP at its head office but deploys cloud ERP for its subsidiaries and regional offices. These cloud solutions are integrated with the legacy system.
Type of ERP for Various Business Sizes
Small business ERP
As a small business owner, you need to purchase the correct ERP software for your business. You need to know your requirements well and not go with the flow. Too many functionalities than your requirements can complicate the process and add an extra burden to your pocket. Typically, ERP for small businesses is available in the cloud and quick to install. You need to ensure that the system should have the ability to scale as per your business requirements and be implemented quickly. All these features are readily available in a Cloud ERP system. It is affordable, easy to manage, does not require a team of experts for managing the software, and easy implementation process.
Mid-Market ERP
Midsize organizations should look for an ERP system that can meet their current business requirements and should be able to scale as per their growing business needs. In this segment too, cloud ERP is the most popular software solution. As mentioned above, cloud ERP does not require a dedicated team of technical experts to run it; it is accessible from anywhere, anytime, and is quite affordable and user-friendly. All these features make it the most sought solution among midsize businesses.
However, some midsize companies may go for on-premise or hybrid ERP deployment. This option is valid if they have enough finance and resources to manage it.
Enterprise ERP
Enterprise ERP is the best fit for large organizations like multinational companies. They require a robust ERP system with new-age technologies that can support all their business units. Large organizations require an ERP system that can churn vast amounts of data and manage the demands of many business units at once.
ERP systems can be deployed on-premise, in the cloud, or a hybrid scenario depending on business need. However, you may often find such organizations with an on-premise ERP setup or a Hybrid setup. It's not like a cloud ERP system is a big no for these large companies. It's just that they have been using an ERP system before cloud technology came into existence.
However, given the benefits of the Cloud ERP system, many organizations have adopted or are adopting Cloud ERPs.
Some enterprises have also deployed two-tier ERP, wherein the cloud ERP system is integrated with the legacy ERP system.
When Does Your Business Need ERP?
When you are unwell, your body gives you specific indications. In such scenarios, what do you ideally do? Meet a doctor, undergo some tests to find out what's wrong with you. Similarly, when your business is not doing well and needs an ERP system, it will give you indications such as customer dissatisfaction, delayed product delivery, unhappy employees, unmanaged finances, etc. It is that time that you need to run regular checks of your systems and processes to Identify what and where processes are going wrong.
Here are a few indications that show all is not well with your company's processes, and you need an ERP system at the earliest: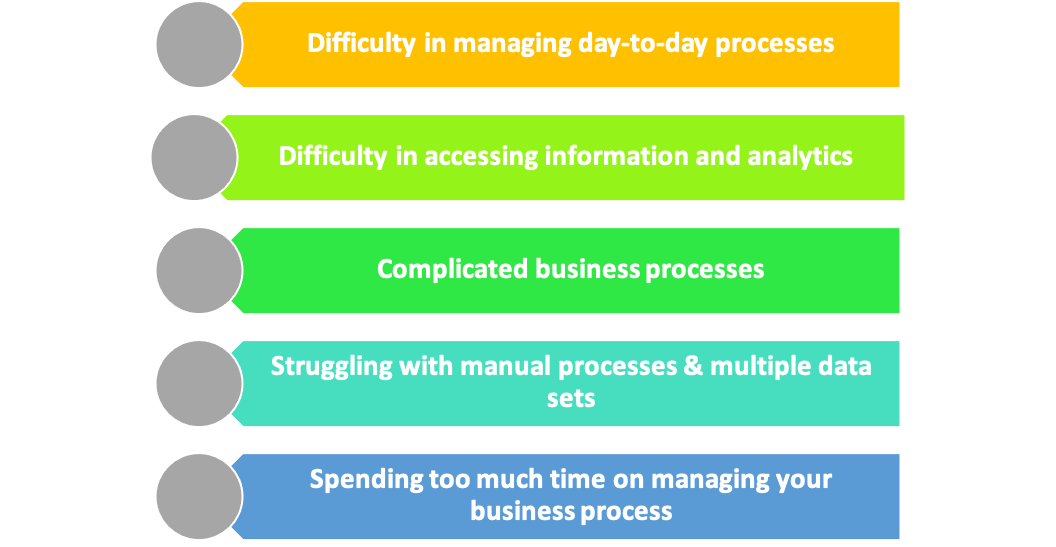 Difficulty in managing day-to-day processes
If you spend too much time and resources managing key activities, then it's a final call for you to switch to an ERP system. Paper-based accounting, financial reporting, etc., are overly time-consuming processes. Additionally, if different applications are being used in different departments, they are working in silos. With no communication between each other, these applications might be doing more harm than good. Using ERP software will integrate all the applications and data into a single system with a familiar interface, making it easier for departments to communicate.
Difficulty in accessing information and analytics
Without deep insights into your business, you don't have in-hand access to critical information such as product sales by region, by city, by country? If you are not aware of this kind of granular information, Enterprise resource planning software is a must.
Complicated business processes
Are you having trouble managing crucial processes such as inventory, order fulfilment, or satisfying customers? If you are nodding in affirmation, your business processes are probably struggling to cope with the organization's growth. It is a good enough reason to move to ERP software.
Struggling with manual processes & multiple data sets
If you are using separate applications for separate business units and the processes are independent of each other, you are wasting too much of your time in task duplication. Since each application is independent of the other and each department is busy with their own thing, most likely, you are involved in duplicate data entry. Also, without automation, you may be wasting your energy on mundane tasks. All these amounts to delayed reporting, manual errors, inaccurate and incomplete data, and un-informed decision-making.
Spending too much time on managing your business process
If you are invested too much in managing your business processes, you miss many exciting opportunities for business expansion and growth. Well, it's time to move to an integrated ERP system. A modern ERP includes new-age technologies that can help you identify new opportunities, so you are ahead of your competition.
What Industries Can ERP Be Used For?
ERP is a universal software that can be used in any industry with any kind of business model to help them become more efficient. With effective interdepartmental communication, flexible, agile, and other extensive core functionalities, an ERP system takes care of your entire business processes end-to-end.
Here's a list of Industries that use ERP to run their businesses. Please note that ERP usage is not limited to the industries mentioned below.
Advertising and digital media
Consulting
Education
Power & Energy
Financial services
Food and beverage
Manufacturing
Media and publishing
Nonprofit
Professional services
Restaurants and hospitality
Transportation and logistics
Who are the beneficiaries of the ERP system?
An ERP system overall improves the entire functioning of an organization. Almost every department benefits from an ERP system, but the direct beneficiaries are finance/accounting, distribution or supply chain, sales and marketing, and human resources.
Accounting team
They must track and maintain a record of every financial information in the system. Among many other things, an ERP system helps the accounting team expedite recording purchase orders and bills. It maintains a single consolidated repository of accounts payable and accounts receivables so that the team can keep track of your payables and expenses in one place.
Supply chain team
One of the key beneficiaries of the ERP system is the entire supply chain team-inventory managers, warehouse managers, the order fulfillment team, etc. The ERP system takes care of the entire supply chain, right from purchasing the goods from the suppliers to getting them delivered to the end customer. With accurate data, on-time delivery of products, efficient picking, packing, shipping, improved backorder management, etc. thus making the supply chain process management easier.
Sales Team
An ERP solution increases the performance of your sales and marketing team. The software helps manage sales and support efficiently by automating the sales, marketing, and support workflows. Teams can close deals quickly, generate leads through email campaigns, and view performance with detailed analytics.
Human resources
The ERP system helps the HR department track all employee information and manage their payroll efficiently. Whether it is the employee's offer letter, appraisals, contact information, blood group, or any other details, the HR team can find any of this information with ease within the ERP system.
How to Select an ERP System for your Business?
Honestly, there is no such thing as the best ERP system. It is all about which ERP suits you and your organization the most at present. With so many ERP solutions available in the market, it's essential not to get carried away and choose your options wisely.  
You need to ask these questions to yourself before you make your decision:
Why am I looking for an ERP system?
What are the challenges that I am facing?
What are the modules that I am looking for?
Does the ERP system have those required capabilities?
Does the ERP meet my company goals?
Is the ERP compatible with my existing systems?
Is there a partner network for regional support?
Once you have these answers in place, you need to ponder further as to what is your preferred deployment model - on-Premise, Hybrid, or on-cloud.
Then the next thing is how big or small is your firm? We have already discussed earlier the types of ERPs most suitable for organizations of different sizes.
You also need to choose vendors who have a proven track record working with your type of company. Also, you must reach out to their existing customers for reference, read through the product reviews and testimonials on sites like Capterra, Software Advice, and G2. Last but not least, don't forget to go through customer's success stories.
All these steps will help you choose the right ERP system for your business.
ERP implementation
Once you have chosen the right ERP for yourself, the next step is ERP implementation. The ERP implementation process is all about ERP software installation, configuration, data migration (transferring financial data from the old system to the new), setting users' access based on their roles and responsibilities, and ERP software training.
There is no defined timeline for ERP implementation. It can take a few days to months, depending on the complexity of your business process.
Stages of ERP implementation: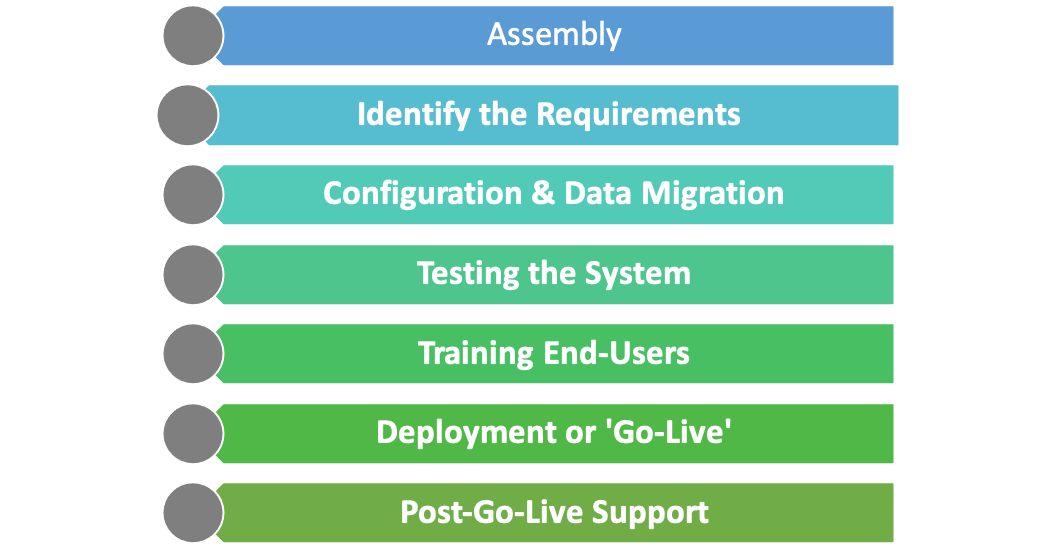 Assembly
In the previous section, we discussed researching and selecting the right ERP system. Once you have done that, the planning phase includes setting up a cross-functional project management team that will be monitoring the progress of the ERP implementation process.
Identify the Requirements
This step is also about defining your system requirements, designing new and efficient workflows.
Configuration & Data Migration
This involves software configuration and customization of the software wherever required. At this stage itself, the transfer of data from the old system to the new system occurs.
Testing the System
It is a crucial step. The project management team consistently tests the various modules and their features across all departments. They are the ones who develop fixes or adjustments based on the results and retest.
Training End-Users
Training end-users in their specific functional area based on roles and permissions is also a part of the implementation process.
Deployment or 'Go-Live'
Transitions are never smooth, and it requires employees some time to adapt to the new system. Deployment can happen in a phased manner, or all the modules can go live together.
Post-Go-Live Support
This step is all about helping users get used to the new system by supporting them, answering their queries, taking feedback, and making changes to the system accordingly.
Future of ERP
While an ERP system can help businesses enhance their productivity, integrating new-age technologies can further enhance the product's potential
AI & ERP
ERP software with enabled AI can heavily impact the core of an organization's everyday business processes by streamlining routine tasks, reducing operating expenses, and eliminating manual errors.
One of the most important ways businesses can use artificial intelligence is to automate and optimize processes. Artificial intelligence integrated with ERP isn't about getting data from speaking into a device but having a system that understands an organization's goals and can adjust existing processes or institute new ones to achieve and potentially exceed those goals.
Blockchain & ERP
Today, Blockchain technology is being used in one of the most delicate areas that can benefit every enterprise globally. Enterprise Resource Planning or ERP vendors are implementing this technology to help businesses manage their everyday business operations.
Integrating cloud-based ERP with blockchain technology, enterprises can track data in real-time and keep an immutable record of everything- right from inventory management information to equipment maintenance and dispute-resolution systems.
Thus, you can port all the new information into the distributed ledger. What is worth mentioning here is that by integrating blockchain with ERP systems, you can cull out existing data from the enterprise system and can completely control the accessibility of this information.
It allows one to run checks on data and quickly generate report orders of higher volumes. Because of the way blockchain records, verifies, and stores each transaction, the technology makes it possible to check a million transactions at once, which is way faster than any other technology.
More & More adoption of Cloud ERP system
As we continue to work in the pandemic era, businesses have realized the importance of digitization in general and cloud technology in particular. There has been an unprecedented increase in the adoption of the cloud Erp system since last year, and the same trend continues this year. Markets and Markets predicts the total cloud-based market could reach $832.1 billion by 2025.
With robust integration capabilities, user-friendly UI and UX, and cross-platform or mobile-native capabilities, cloud ERP software is an in-thing today for businesses of all sizes.
IoT & ERP
Integration of ERP with the Internet of Things (IoT) can be highly beneficial – for both back-office and customer-facing processes.
Integrating ERP with IoT data helps organizations gain vital business insights in real-time with improved quality of data. It further allows businesses to do real-time analysis and gain actionable insights for improved decision-making.
Enterprise Resource Planning (ERP) FAQs
Here are a few frequently asked questions on ERP.
What does ERP stand for?
ERP stands for Enterprise Resource Planning. An ERP application or ERP module takes care of a particular business requirement, whereas an ERP system is an umbrella term with various ERP modules.
What are the advantages of a cloud-based ERP?
Among many other advantages, a cloud ERP is cost-effective with minimal expenditure on deployment and maintenance. It is easily affordable. The implementation process is simplified, and the software is a flexible and highly scalable solution to cope-up with the fluctuating needs of an organization.
What is the definition of ERP?
Enterprise Resource Planning (ERP) is a software solution that manages, automates, and simplifies your business's day-to-day operations and processes.
What are the advantages of ERP software?
ERP software helps expand the business, reduce costs, and improve operations. By integrating and automating business processes, ERP eliminates redundant tasks, improves accuracy and productivity.
What is the difference between on-premise and cloud ERP?
For on-premise ERP, you need a team of experts to manage it. Deployment and maintenance are expensive. However, cloud ERP is affordable. No specialized team is required for maintenance. There is minimal expenditure on deployment and maintenance. In an on-premise system, hardware, software, and maintenance are under the company's control, whereas in cloud ERP, everything is taken care of by the service provider.
How Can Deskera ERP Help?
Deskera is Asia's leading cloud software provider company that has always been committed to helping SMEs streamline their entire business' operation.
Deskera's all-in-One platform is an integrated accounting, CRM & HR Software designed for your business growth. Being a robust software system, it is the best fit for ERP for SMEs.
The Deskera all-in-one platform can broadly be bundled into three groups - Deskera Books, Deskera CRM, and Deskera People.
Deskera Books - Finance, Account & Inventory
Configure your sales and purchase cycles and provide controlled access to your teams to manage daily transactions
Scan documents with your phone to record bills, expenses, and purchase invoices.
Connect to over 10,000 banks for faster bank reconciliation.
Multi-currency transactions in over 110 currencies with forex gain/loss calculations.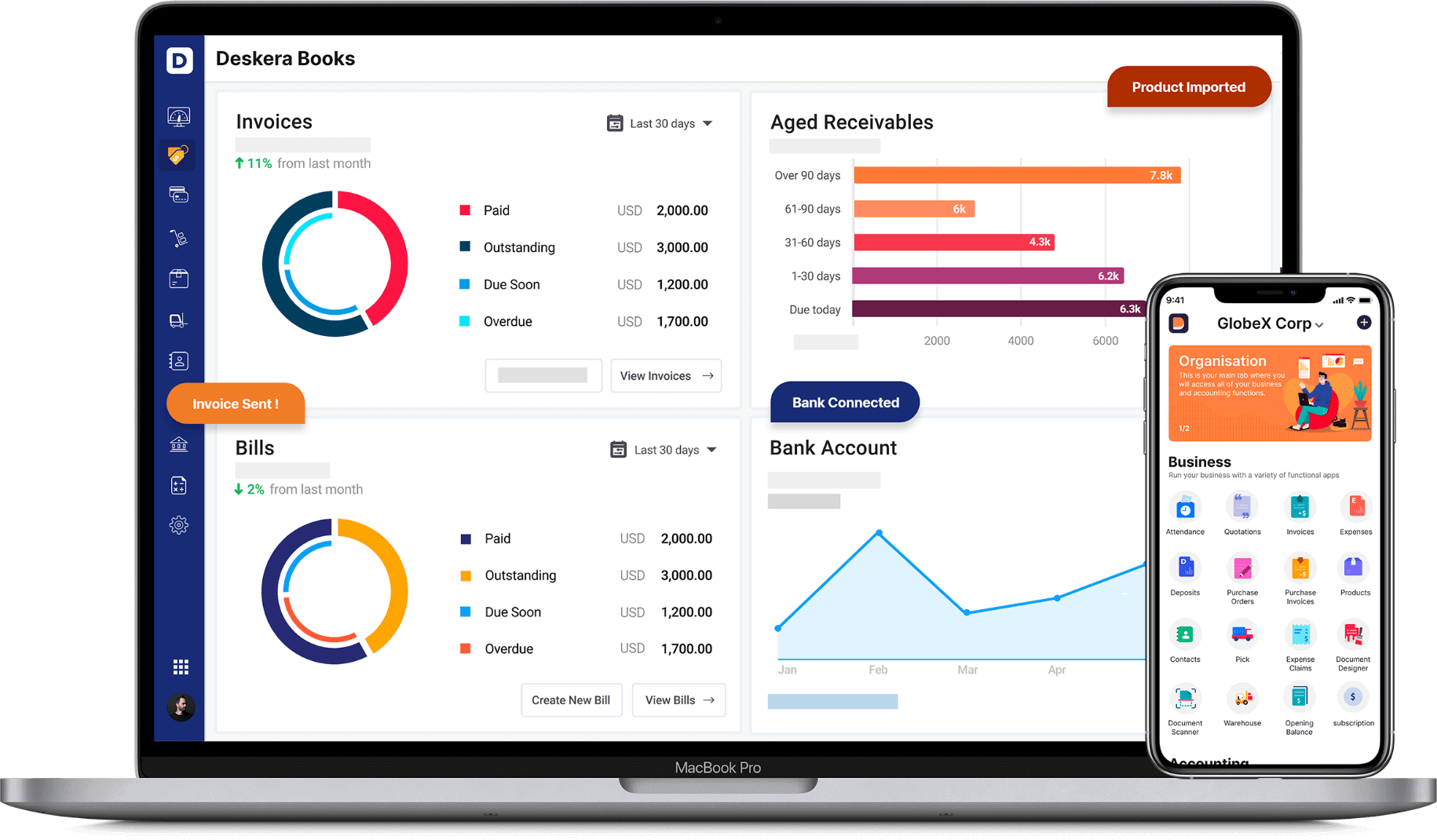 Deskera CRM - CRM and Marketing Automation
Automate marketing, lead generation, sales, and after-sales operations
Email marketing campaigns for lead generation, nurturing, or engaging your customers and prospects
Configure rules to create dynamic segments from your contact lists and personalize your marketing outreach
Create custom forms to capture new potential leads from multiple channels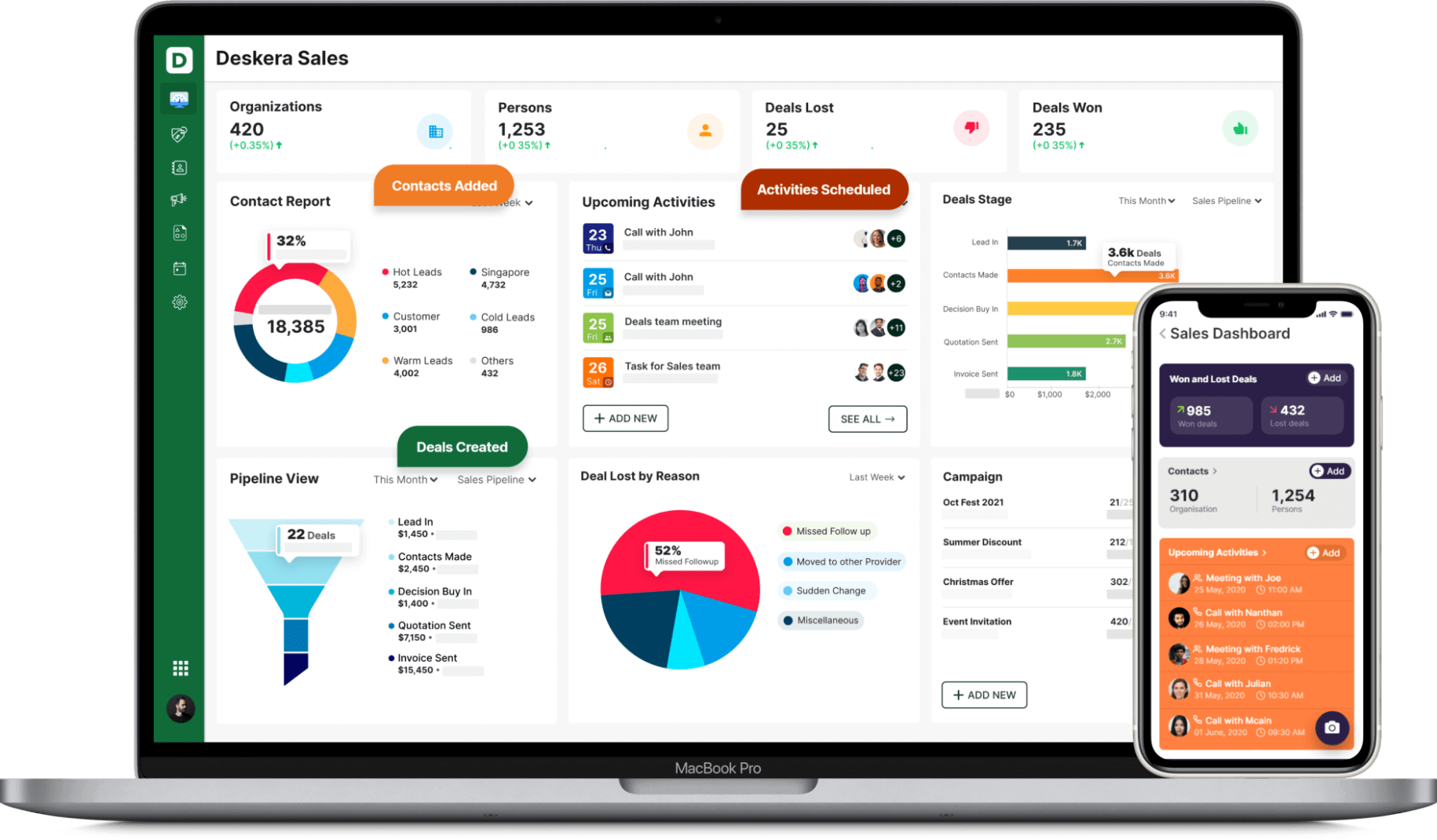 Deskera People - HRMS & Payroll
Self-service portal for employees and managers to manage payslips, loans, leaves, appraisals, and claims/reimbursements
Employees can use their phones to scan receipts and submit claims, apply leaves and view payslips.
Setup multiple teams and departments for appraisals, leave approvals and claim approvals.
Schedule and run payrolls with automatic tax, contributions, and benefits calculations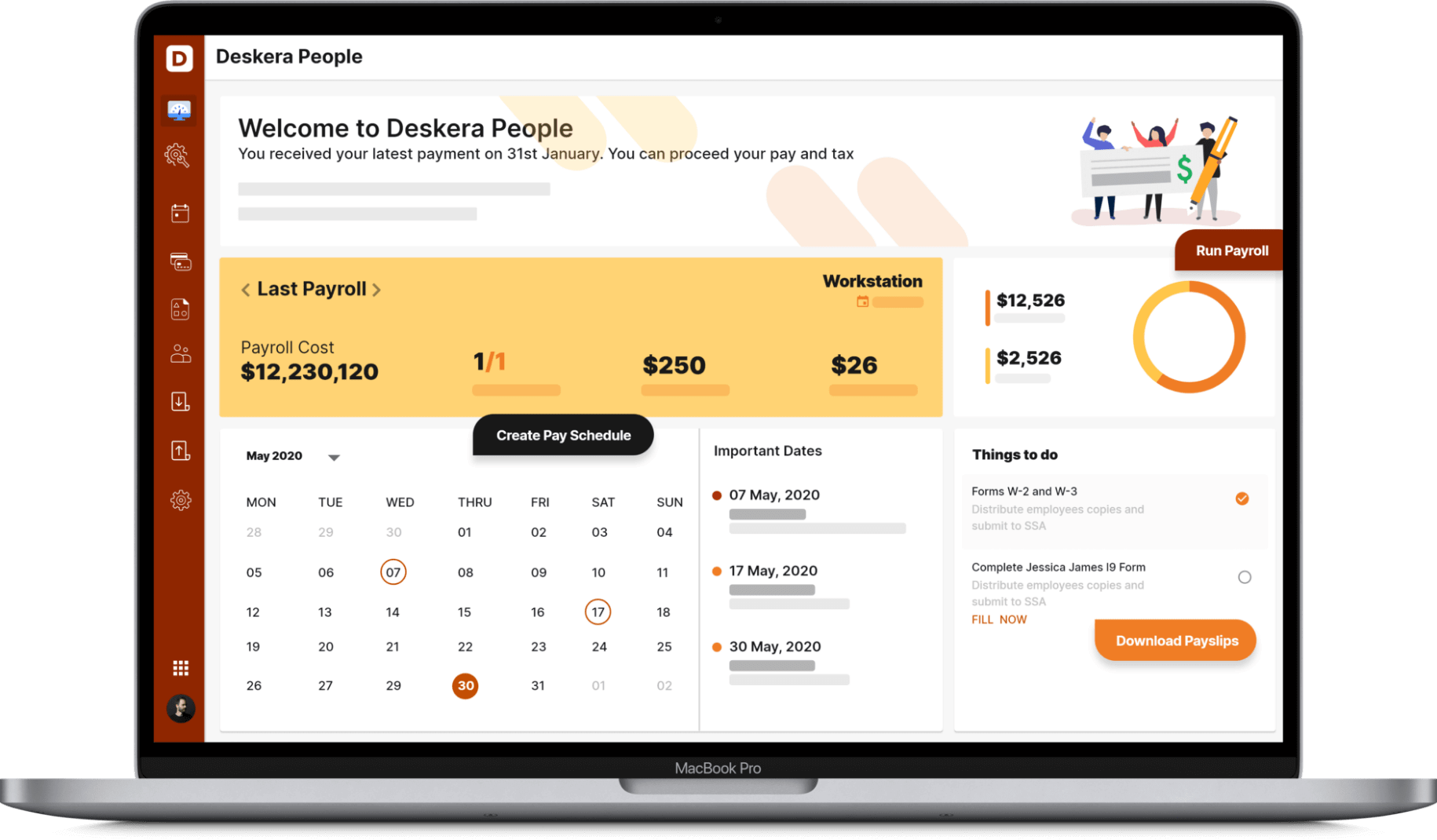 Want to know how Deskera all-in-one helped this organization enhance its productivity? Do go through this case-study.
Key Takeaways
Enterprise resource planning (ERP) manages and integrates business processes through a unified system. With better visibility, organizations can plan and manage their resources efficiently. Without ERP, companies operate in silos. There is no connection between departments.
ERP systems encourage the free flow of communication and information across the organization. It leads to improved productivity and efficiencies and increased synergies across teams and departments.
Here are the key takeaways from the article
Enterprise Resource Planning (ERP) is a software solution that manages, automates, and simplifies your business's day-to-day operations and processes.
An ERP application or ERP module takes care of a particular business requirement.
ERP system/suite is an umbrella term that has various ERP modules under it.
Based on the type of deployment options, ERP systems can be classified into three types: On-premise ERP, Cloud ERP, and Hybrid ERP
ERP can be categorized into ERP for small businesses, ERP for mid-sized companies, and ERP for large companies based on the business size.
For small and midsize businesses, the preferred ERP deployment is cloud ERP
Many large organizations have also chosen cloud or hybrid ERP.
Key features of an ERP are - uniform database, business process integration, automation of processes, and data analysis.
The direct beneficiaries are finance/accounting, distribution or supply chain, sales and marketing, and human resources.
ERP is a universal software that can be used in any industry with any business model
Choosing the right ERP for businesses requires a lot of brainstorming and research.
ERP can have many modules: finance & accounting, CRM, human resource, marketing automation, supply chain, inventory, warehouse management, etc.
ERP implementation involves assembling a project team, identifying the detailed business requirements, configuration & data migration, testing the system, deployment, and post-go-live support.

---
---