Digitalization of business processes in the wholesale industry is a great deal of work for the wholesalers. It is vital and of utmost importance for the wholesalers to adapt themselves as per the advances in the technological environment and upcoming business models.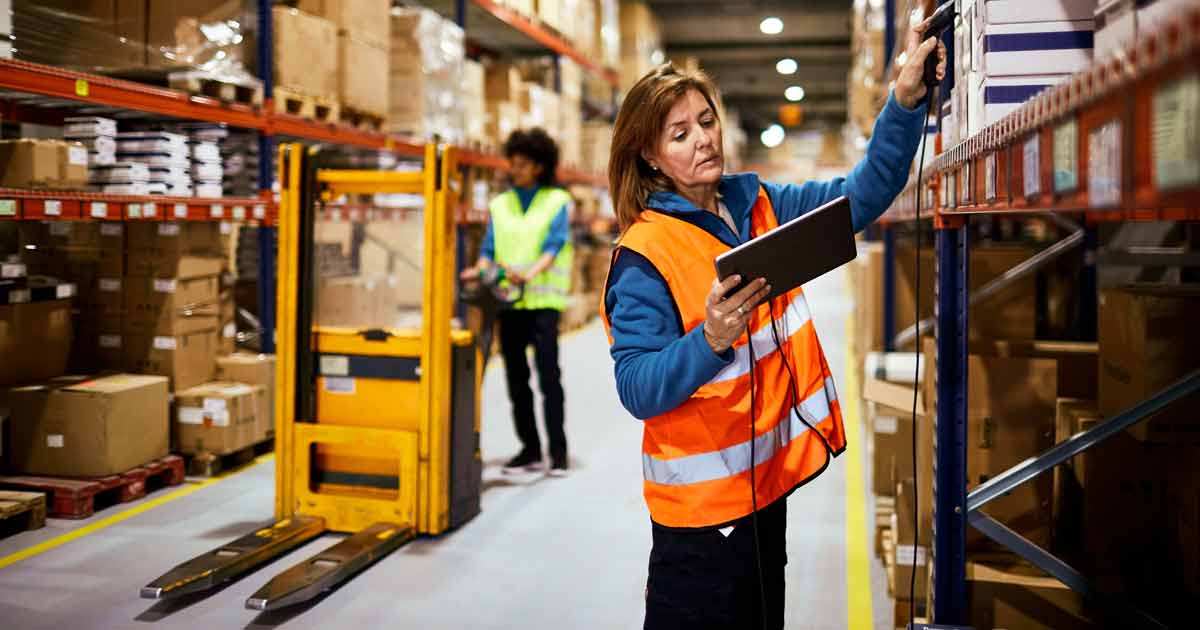 After the global pandemic hit across the world, wholesalers need to embrace the digital transformation of their products and services such that it reaches out to many and brings them opportunities in hand for smooth running in the industry.
Why is it Important to Implement Digitilization?
This is one of the most common questions asked by the majority of wholesalers followed by these questions:
What different things will happen if we shift to the digitalization process?
What if we don't feel like implementing it in the business?
Why is it important to accept the trend?
A wholesaler who runs his business offline can be curious and anxious to directly shift into the digitalization process of the entire business process but, it is equally important to consider and evaluate the issues about continuing the old business.
In short, before shifting to digitalization, the wholesalers need to be aware of the issues they might face in the long run.
Some of these issues can be discussed below:
1. Increase in competitors
If your competitors start using the digital process, they might gain not only customers but will also get know-how about the digital process, technical infrastructure, and logical expertise.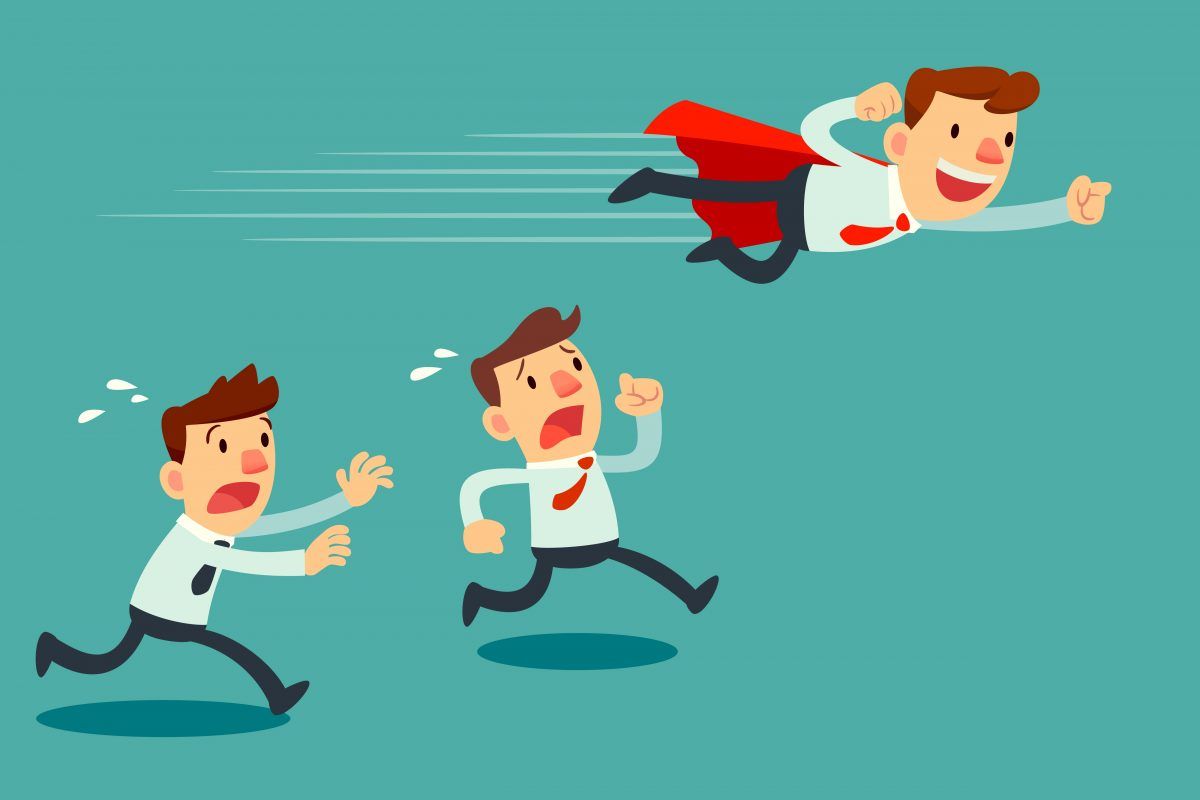 This can hinder the work process and might affect the business due to a lack of resources.
2. The rise in price transparency and content
Due to the innovation of e-commerce, many customers are aware of the prices, quality, and quantity of the products. It has given them enough transparency and flexibility in choosing the products and services.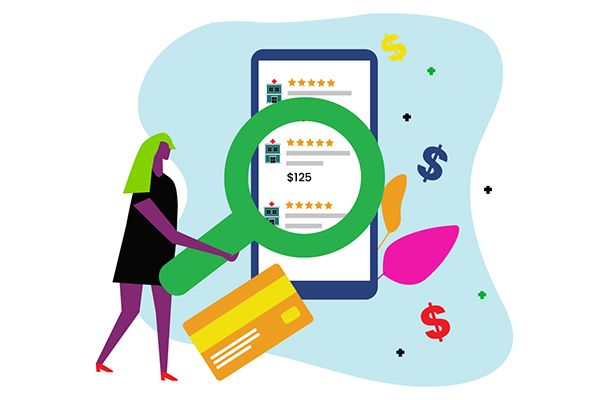 So if your business lacks any of these elements, then the tech-savvy customer may lose interest and in no time, clicks away towards the competitor.
3. Direct Selling Tactics
In the manufacturing industry, many manufacturers prefer direct selling because of the increase in the wholesalers' revenue. As a result, they have scrapped the traditional approach of multiple channels.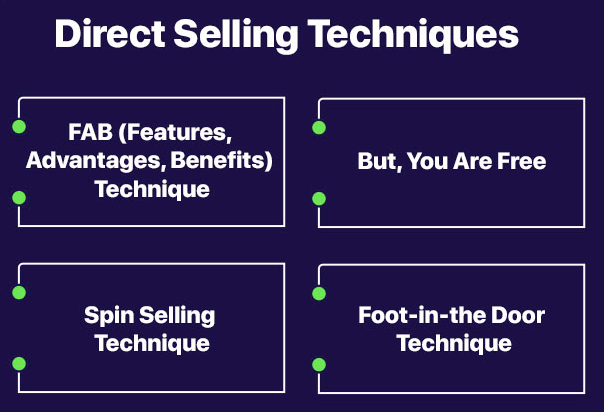 So if the wholesalers don't accept the digitization process, it will be difficult for them to generate income that is wholly dependent on traditional ways.
4. Decrease in the efficiency of the traditional approach
No doubt, your business process could be the most effective in terms of carrying out the procedural activities, but its efficiency may decline because the world around them is going digital.
So, if the companies accept and embrace the digital transformation, the chances of building a clear and competitive edge increases and adds up in the overall process. By the above points, it is clear that if wholesale companies leverage technology and develop strategies, then they will be at a consistent pace with the local as well as global market.
Of course, the wholesale companies should use their traditional approaches in building and maintaining the process, but a pinch of digitization can help them to achieve faster results, stabilize profit, and open up to changes and advances concerning customers and connections.
10 Ways by which the Wholesale Traders can benefit from the Digitalization
So, let's move closer and draw our attention towards the most important part of the article, deep-diving into the key ways through which digitalization can transform and benefit wholesale traders.
The ways are listed as follows:
1. Building a Strong Customer Base
Through the digital strategies, the wholesalers can build up the customer base as per the needs and expectations to accelerate sales by catering with B2B platforms that are deeply integrated into all relevant business processes. With this, the wholesaler will be capable of delivering a consistent and customized shopping approach to its customers.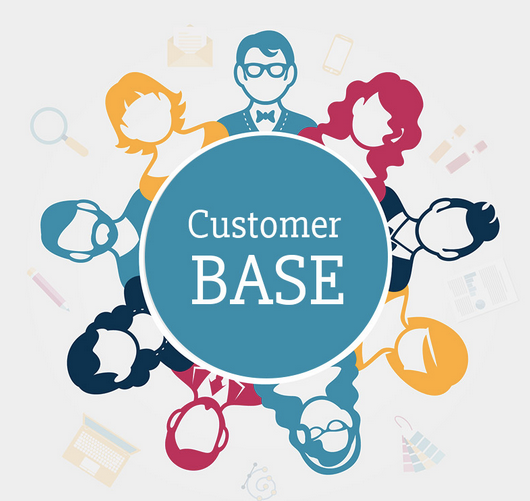 2. Happy Shopping Experiences
A happy customer leads to better growth. The continuous availability of customer-specific information on products and services, along with inventories and delivery of account status, combines to make it a user-friendly process. These added values make the shopping experiences memorable that strengthen and maintain customer loyalty in the long run.
3. Automation and Optimization of Logistics
The faster a wholesale business picks up the orders, the quicker they will deliver. Through the adaptation of technology, logistics optimization and automation can possibly streamline ordering, storing, packaging, and receiving of orders in less time rather than doing it manually.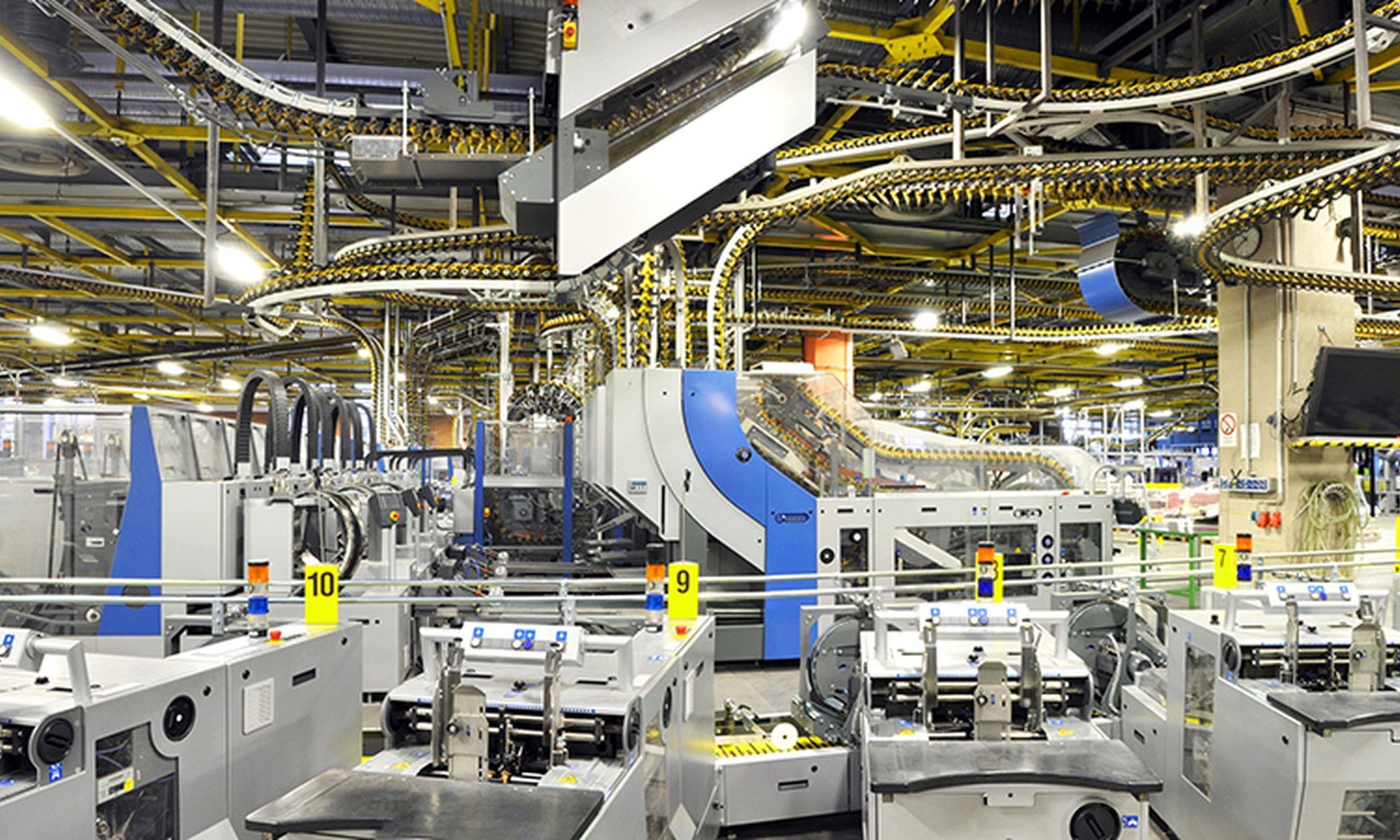 The fulfillment process and delivery systems can be optimized through a GPS for live tracking of orders and routes to take at any given moment.
4. Enhances Record-Keeping of Transactions
Through technical advancement, the wholesale business can create a permanent, transparent, and highly secure record of transactions. Be it inventory management, transactional records, or accounting reports, it can help you to minimize discrepancies between records kept by different parties at the same point in time and keep your records clear and neat.
5. Transforming Digital Payment Process
In the current times, though cash and cards count in the payment methods, there has been a sudden shift in digital payments.
There has been an increase in digital payments like Amazon Pay, Paytm, Paypal, PayU from the wholesaler's end. This is what encourages the customers' needs and preferences to have a smooth and friction-free payment process.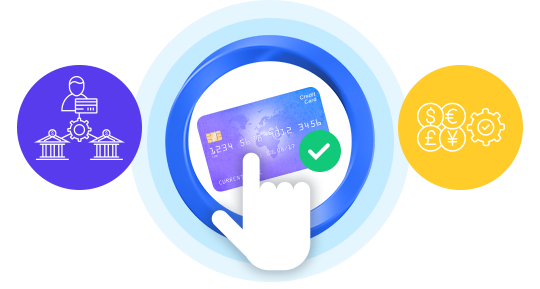 6. Evolves Design Thinking
There is no doubt that traditional methodologies worked well before the digitalization process but, through a systematic approach, businesses can solve complex problems within all areas and processes of business. Through design thinking, wholesalers will be able to approach the problems in terms of technical solvability revolving around the users' needs and requirements.
7. Enhances Flexible Framework
A wholesale business is highly dependent on a flexible framework to carry out the transactions and business that lead towards a broad-faced functionality. There shouldn't be a rigid solution to the problem and hence, the tools enhance flexible and easy solutions for the smooth working of the business.
8. Builds Multiple Stores and Sites
Through digital platforms, wholesalers can expand and tap into new markets. With this multi-store concept, it will be easy to create a line of different products and implement a variety of strategies suitable for it. Moreover, through data resources and designs, they can make the product's solution to support multiple languages, tax systems, and payments.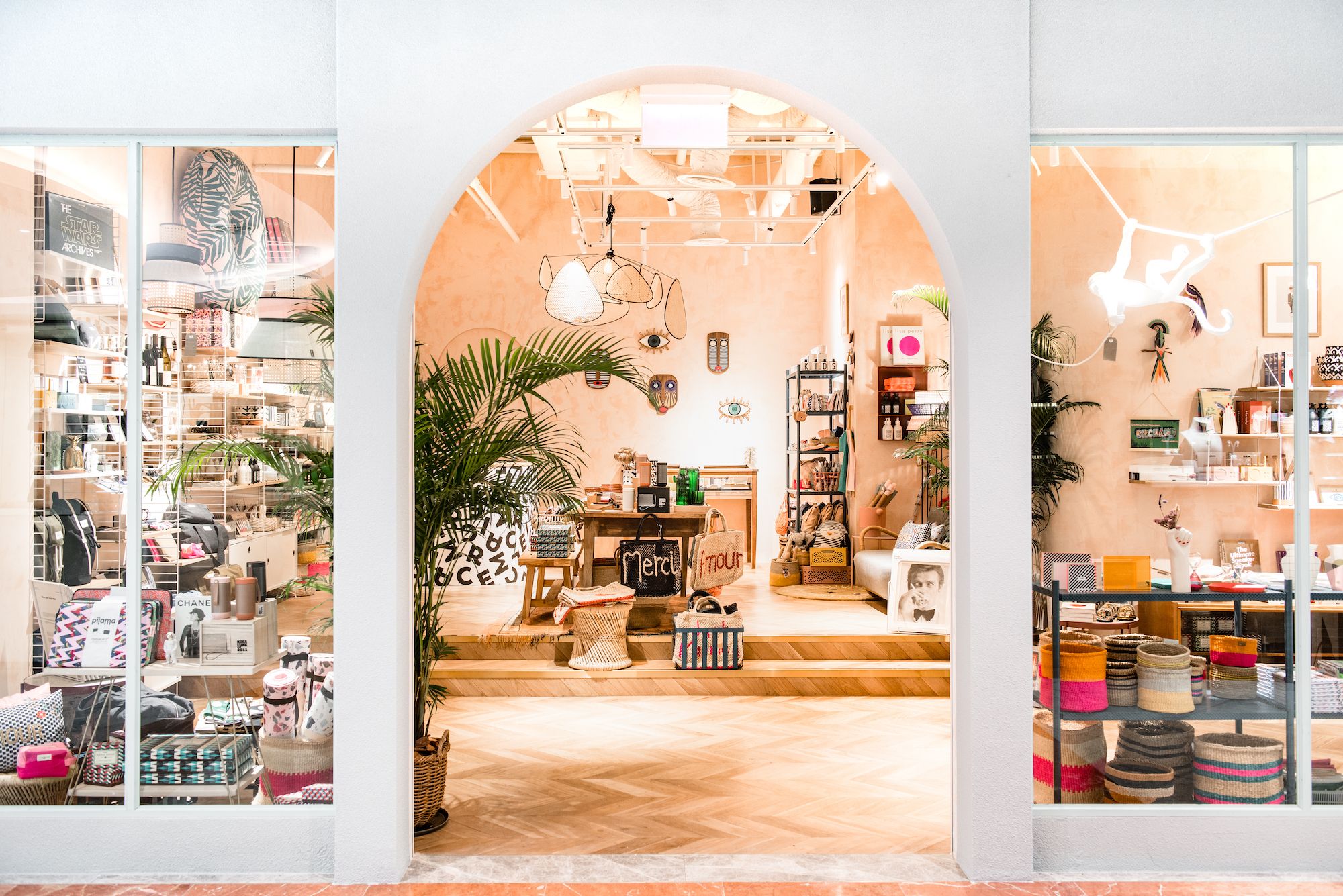 9. Deeper Analysis and Reports
Any business might be interested to know the detailed analysis and measurement in terms of growth and performance. Through web business and analytical tools, wholesalers can get a deep understanding of usage and profitability across various channels.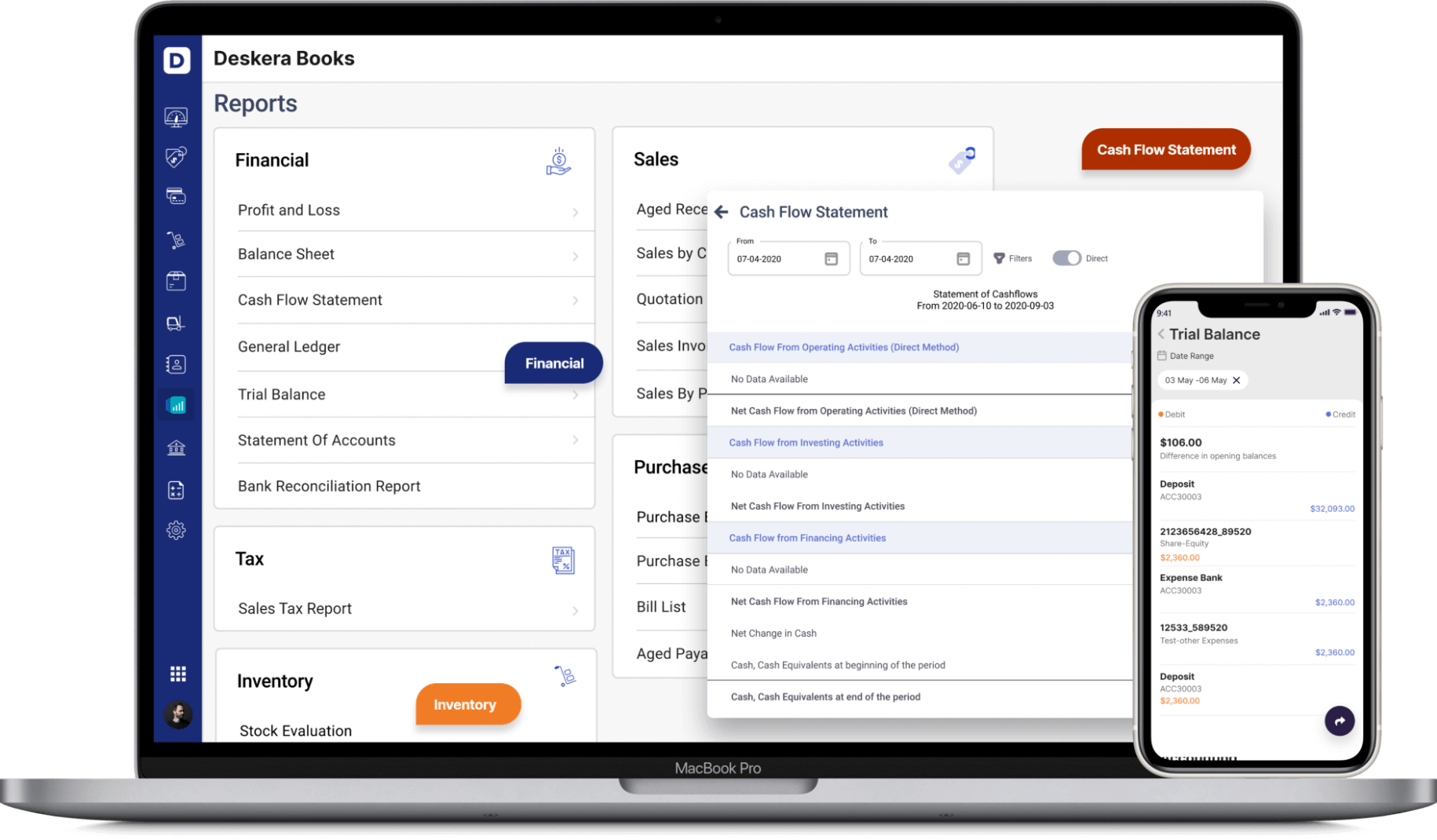 For example, sales staff can analyze the customer's behavior to measure and increase profit margin or list out the ways for improvement based on the reports.
10. Solves Inquiries and Quotations
Processing inquiries and issuing quotations are the most common as well as crucial tasks in the wholesale business. To simplify and overtake the old methods, there is a proper system known as an 'online portal' through which the customers can easily submit and quote their prices and conditions along with negotiation factors. Through this function, wholesalers will be able to standardize the process and make the communication faster and more reliable.
And here's the end of the most effective ways through which the wholesale traders can benefit from the digitalization that will benefit not only in terms of business but overall growth and experience.
How can Deskera help your Business Digitalize?
As a business owner and a wholesale trader, you can invest in inventory management softwares that can help you keep track of your trade and inventory. A successful business needs an efficient order fulfillment process that meets its specific needs. You can do a abc inventory analysis to see how you are managing your inventory. Deskera in an all in one software that can help you keep track of inventory and can help you by digitalizing your inventory management, accounting, finance and business.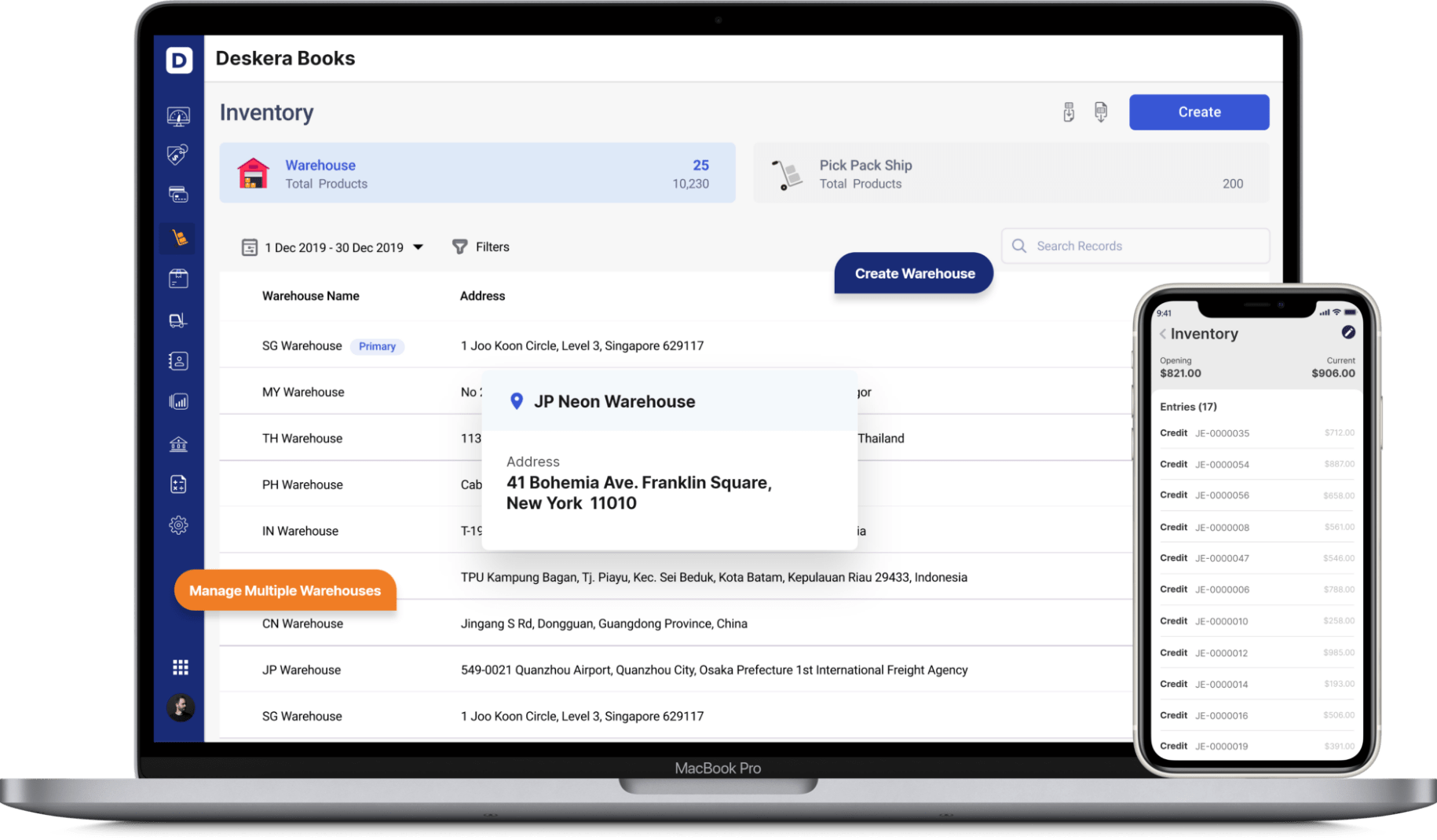 Deskera's inventory management platform enables you to keep track of your inventory in real-time and optimize your stock levels to reduce holding costs and ordering costs tremendously.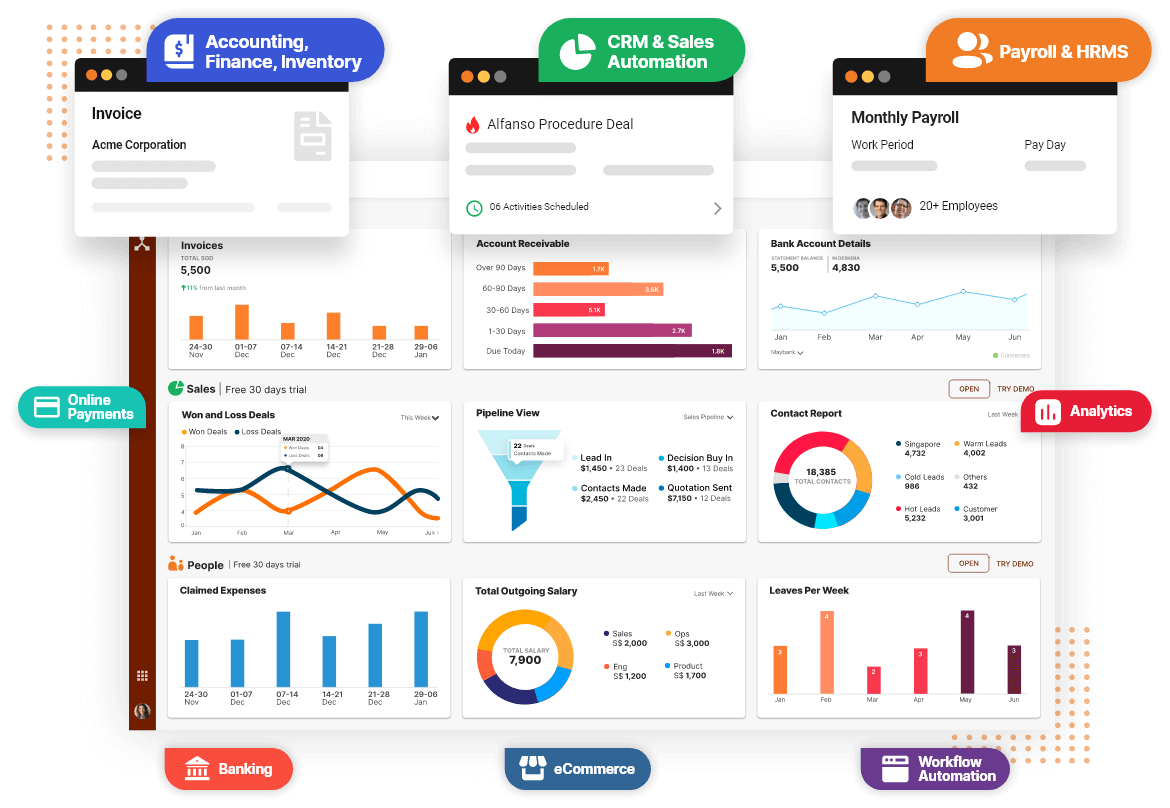 It is easy to manage inventory using softwares such as Deskera. With Deskera Books you can update all the information related to your products in real-time and make sure you are not missing out on anything. Not just that, but Deskera also allows you to maintain your balance sheets in the system and manage your inventory efficiently.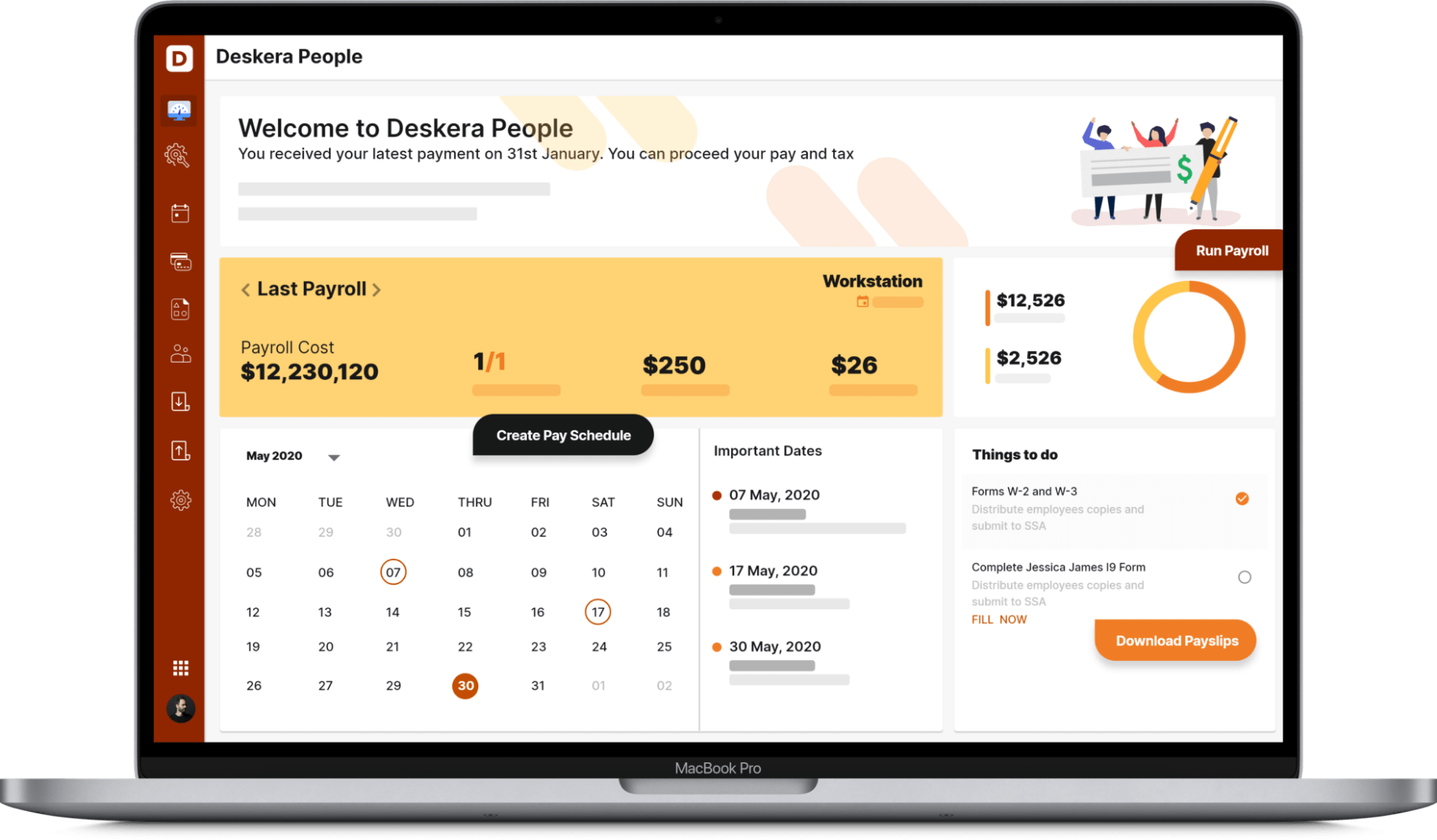 Deskera can also help with your  customer relationship management, HR, attendance and payroll management software. Deskera can help you generate payroll and payslips in minutes with Deskera People. Your employees can view their payslips, apply for time off, and file their claims and expenses online.
With Deksera CRM you can manage contact and deal management, sales pipelines, email campaigns, customer support, etc. You can manage both sales and support from one single platform. You can generate leads for your business by creating email campaigns and view performance with detailed analytics on open rates and click-through rates (CTR).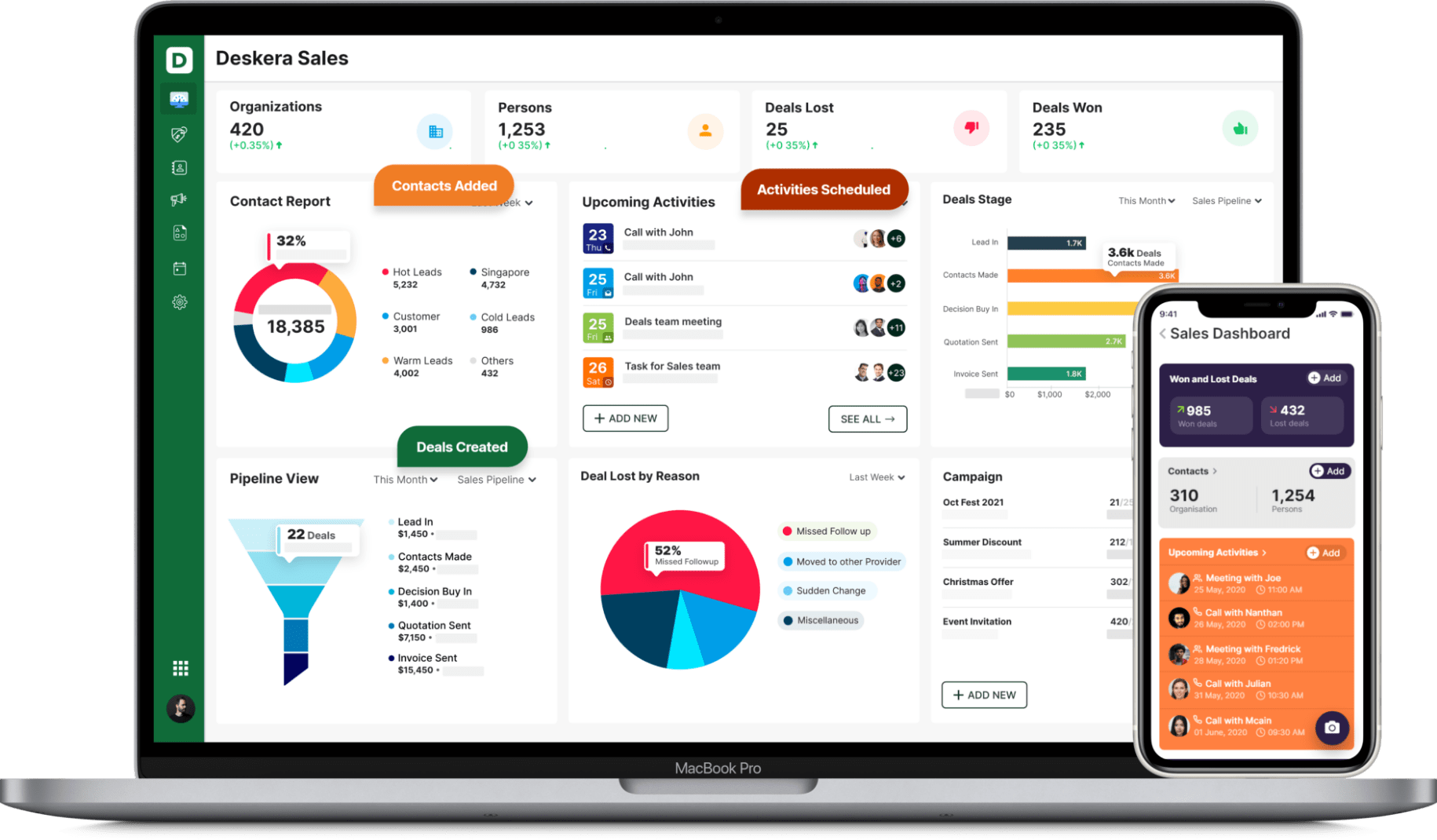 Deskera Books is an online accounting software that your business can use to automate the process of journal entry creation and save time. The double-entry record will be auto-populated for each sale and purchase business transaction in debit and credit terms. Deskera has the transaction data consolidate into each ledger account. Their values will automatically flow to respective financial reports.
You can have access to Deskera's ready-made Profit and Loss Statement, Balance Sheet, and other financial reports in an instant. Deskera is an all-in-one software that can overall help with your business to bring in more leads, manage customers and generate more revenue.
Key Takeaways
From this article we can learn that digitilization of your business can help you:
Building a Strong Customer Base
Happy Shopping Experiences
Automation and Optimization of Logistics
Enhances Record-Keeping of Transactions
Transforming Digital Payment Process
Evolves Design Thinking
Enhances Flexible Framework
Builds Multiple stores and sites
Deeper Analysis and Reports
Solves inquiries and quotations
There is no doubt that the wholesale industry will see more such changes in the upcoming phase of technological advancement concerning manufacturing and business processes. New providers will enter into the market, a new business will be added up that may take it to the saturation level.
But don't worry!
Keep embracing and accepting the changes that enhance the business model, services, and corporate culture such that the business can emerge as a strong and effective company to create a major impact in the wholesale industry.
Maintain, recreate, expand and seize the opportunities in your basket for the future.
---
---