The COVID-19 pandemic has severely affected manufacturing companies. However, all the ups and downs have critically changed the face of manufacturing companies in terms of methodologically, technically, and strategically.
Furthermore, new technologies offer new innovations in manufacturing system processes. It goes from raw materials, human labor, machines, vendors, delivery, and so on. Companies need to focus on certain aspects such as production, supply chains, and safety cycle management.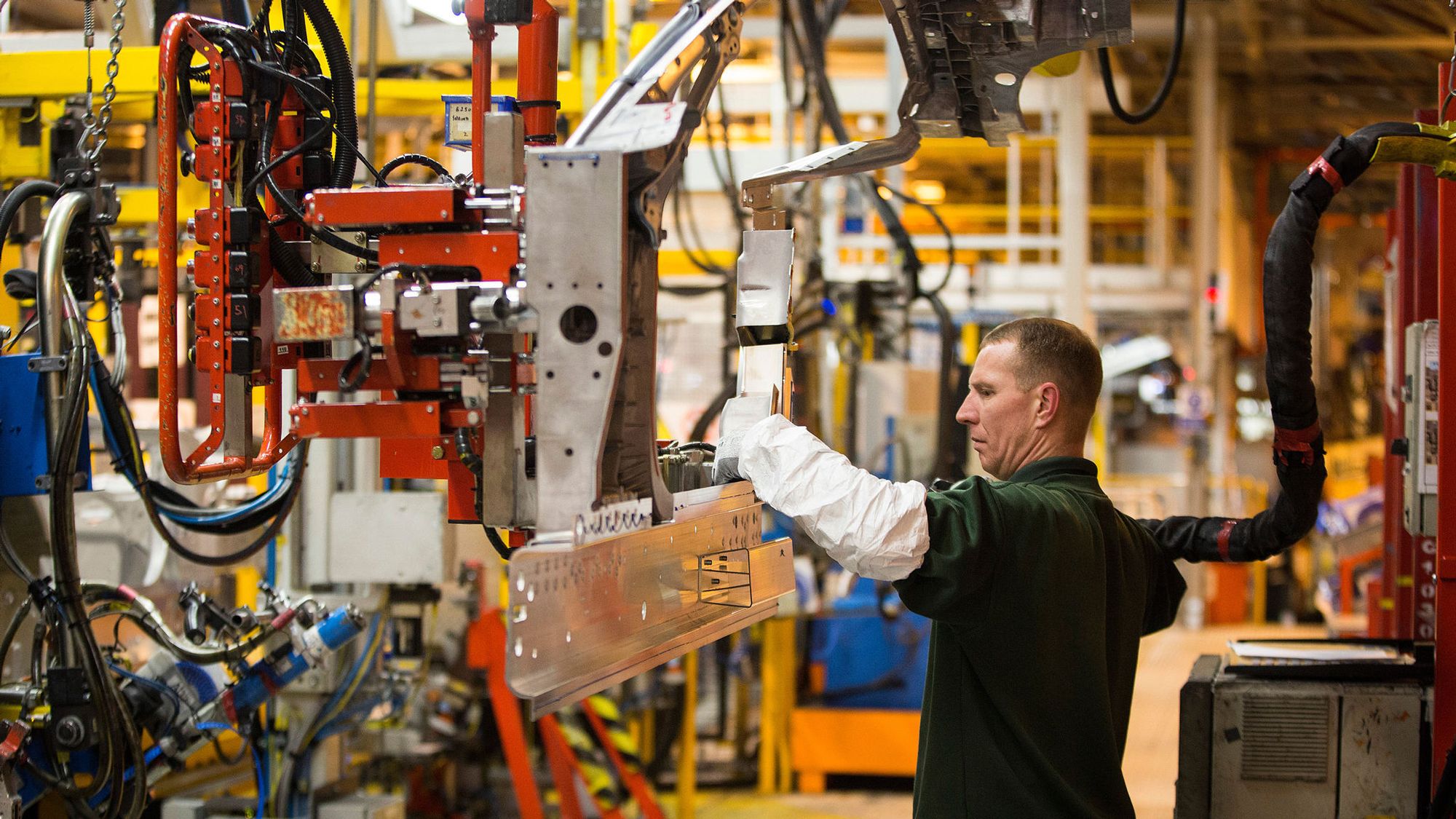 In addition, to achieve those objectives, they will have to strategize their priorities. It includes reducing energy consumption, costs, improving safety, and more.
This article is curated to provide an overview of digital manufacturing and its advantages. Let's explore.
Digitalization Manufacturing
Digital manufacturing can be defined as an integrated digital process consisting of 3D visualization, simulation, analytics, & collaboration tools to manufacture products and process operations.
In addition, digital manufacturing transformed from manufacturing initiatives such as computer-integrated manufacturing (CIM), design for manufacturability (DFM), lean manufacturing, and flexible manufacturing.
The integration of product life cycle management and manufacturing when aligned via digitalization helps to achieve volume and time-to-market goals. Digitalization is the most efficient method to transform a concept into a reality.
Impact of Digital Transformation
Digitalization is a strategic roadmap that forces enterprises to adopt a novel model and new strategies. Also, the fourth industrial revolution is revamping the way business processes, especially after the coronavirus pandemic. Due to volatility in economics, policies, the global impact is rapidly changing the state of manufacturing. A great change in development trends such as IoT, 5G, Industry 4.0, machine learning leads manufacturing companies to adopt new working initiatives.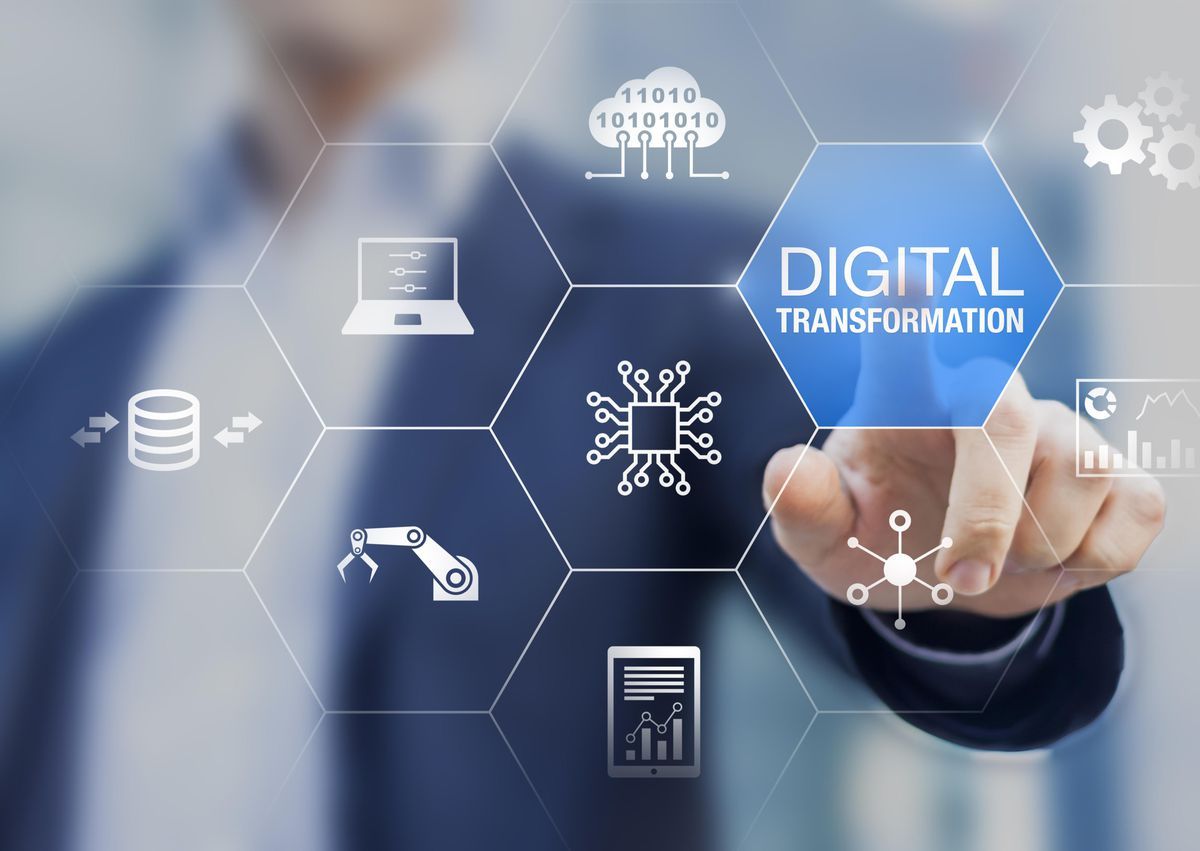 Digital technologies provide access to the network and integrate all the production areas. It includes real-time inventory data analytics, productivity, reduced cost & time, and process optimization. As a result, it will enhance the business processes.
Digital Transformation Challenges
There are certain challenges that hold manufacturers from implementing digital transformation. Here is the list of those challenges:
Many traditional companies depend on inflexibility and stack & development structure. It complicates the transition from traditional to agile methodologies. Moreover, most employees do not have experience with new innovative technologies that destabilize the manufacturing companies to adopt IT infrastructure.
Manufacturing companies require a digital vision that would augment the company's traditional core. However, manufacturing companies tend to operate to incline more on operational end states and traditional tools. Instead, they are focused on providing performance benefits rather than performance value.
Manufacturing companies have strict and limited time schedules and resources. Moreover, digitalization would incur costs of human resources. Manufacturing companies have to address resources and budget limitations.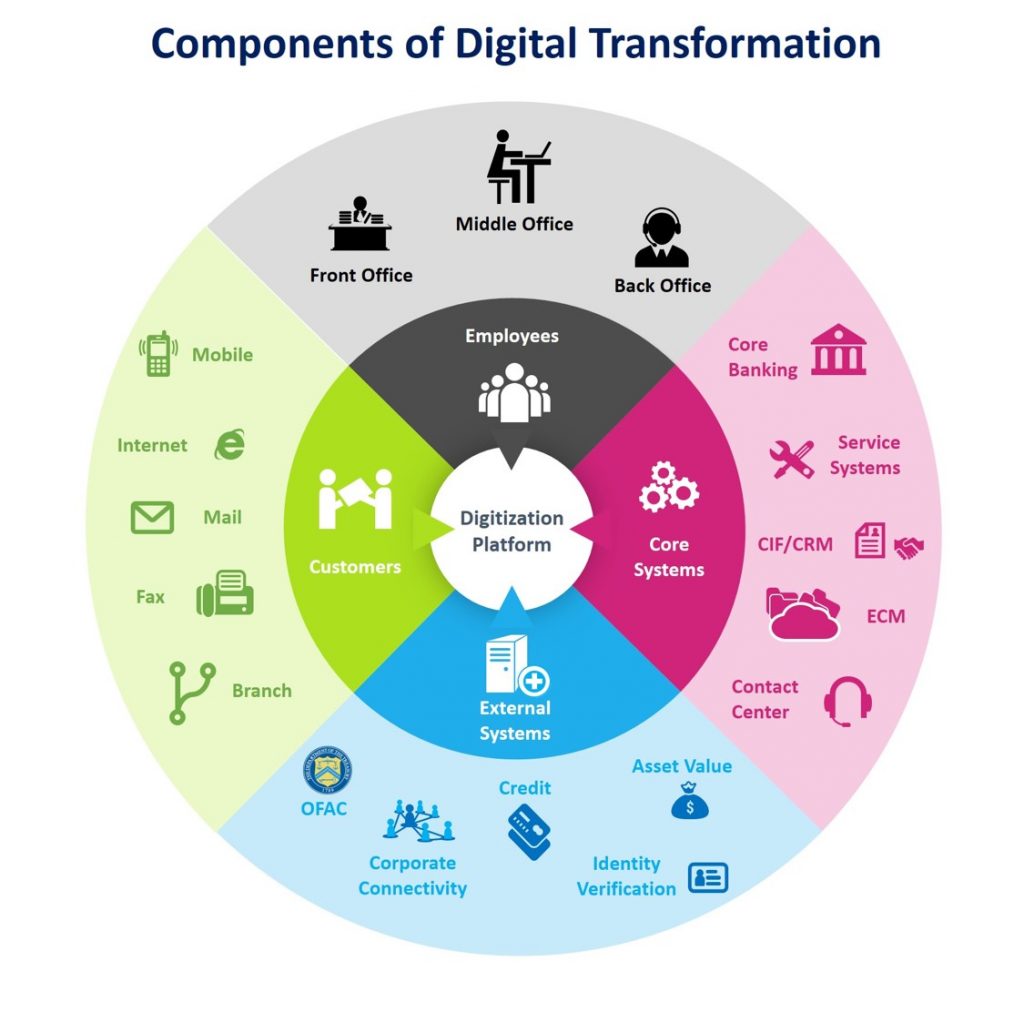 Top 5 Ways Digitalization will benefit Manufacturing Companies
Here is the list of 5 ways in which digitalization would reshape manufacturing industries:
1. Digital Connectivity
The global pandemic has severely knocked manufacturing and other industries. It disrupted the flexibility of communication channels.
According to statista.com, about 20% of logistics industry professionals stated that their supply chains were disrupted by the global pandemic in 2020. Moreover, nearly 11 percent of respondents reported that their orders were canceled due to the COVID-19 pandemic.
Consequently, digital connectivity tends to be the foremost priority of all manufacturing companies. Businesses adopted digital connectivity to avoid any further disruptions in the production process.
Interestingly, the Internet of things(IoT) is subsequently growing. Moreover, it is estimated that over 75 billion manufacturing devices will be connected and communicating with each other by 2025.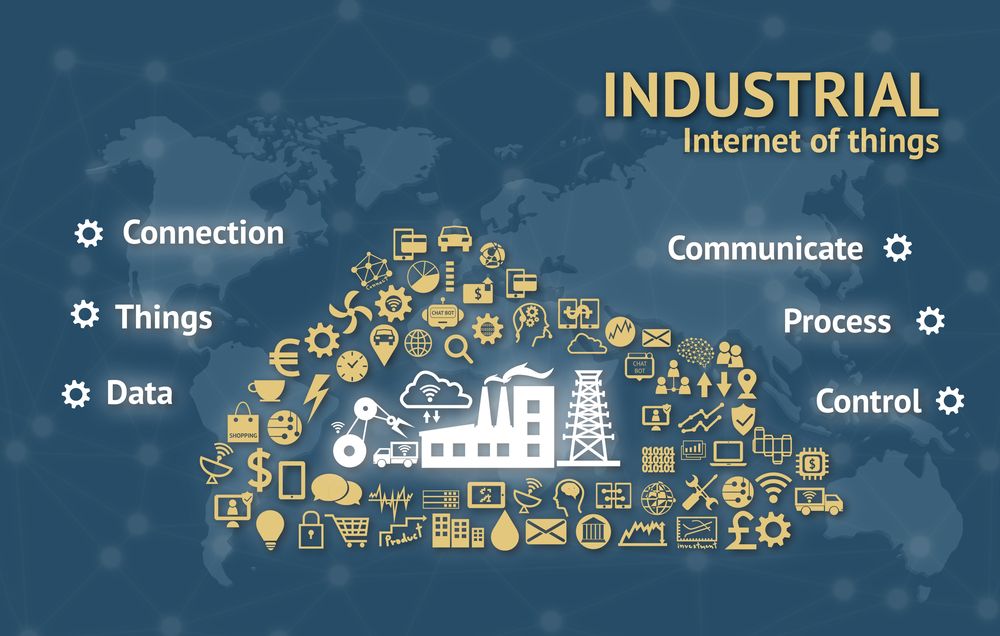 Following is the connecting tools list that companies will maintain connectivity:
Operations
Inventory
Employees
Equipment
Customers
Digital transformation improves utilizing data connectivity more effectively. From B2B to warehouse systems, it has optimized the manufacturing processes.
2. Smart Technology
Manufacturing industries have paved their path towards smart technology in 2021. The pandemic turned most manufacturing industries inclined towards automation to make processes run smoothly. According to the International Federation of Robotics, 2.7 million industrial robots are operating in factories worldwide.
Implementing smart technology such as AI, 3D printing, Robotics, and all the latest digital tools would deliver beneficial output. It includes reducing human errors or injury, increases production rate, improves quality, and more.
Robotics and automation systems such as automated guided vehicles (AGV), autonomous mobile robots (AMR), robotics sorting systems, and collaborative robots (cobots). They are likely to grow in demand in manufacturing domains such as logistics, warehouses, packaging, and other sectors. With the right digital tools, the workflow would be smooth. As a result, the productivity of the business process would improve.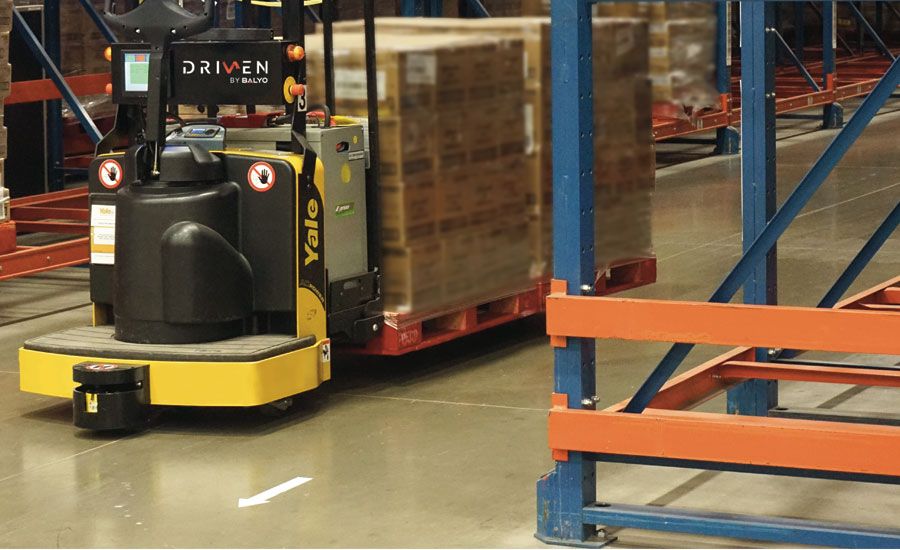 In addition, robots would easily tackle arduous assignments with flexibility. It would help to relieve employees workers or laborers from complex tasks and monotonous schedules.
Ultimately, smart and innovative technology strategizes holistic access to optimization. It sets ways that would improve the ERP of business performance, supply chains, and more.
3. Operations Management
Manufacturing industries are becoming more agile in their operations management. The top priority of industries is to set their foot back to normal after the 2020 pandemic crisis.
Moreover, manufacturers are adopting the innovative methodology of processes to reduce operating expenditures. It includes reducing wastes, streamlining workflow, improving processes, and stable operations.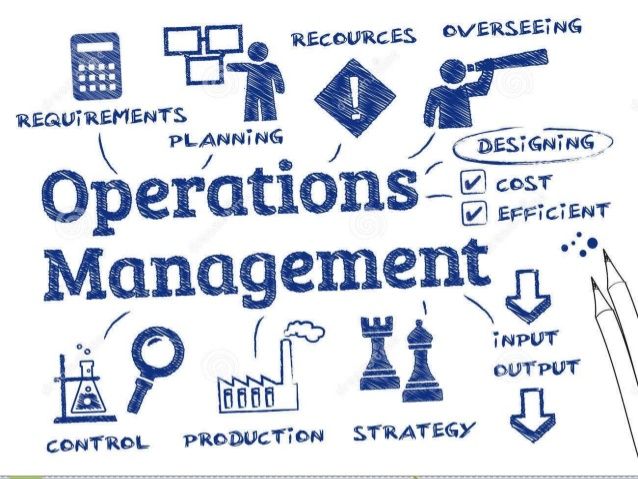 Digital transformation in manufacturing industries has revolutionized operation management. For example, it helps to monitor real-time data, optimizes efficiency, improves production, improves quality & compliances, and so on.
4. Green and Sustainable in Manufacturing
According to statistics data, around 54 percent of the world's energy consumption and 20 percent of global emissions are contributed by the manufacturing industries.
Therefore, it is highly important for manufacturing and food processing industries to adopt green and sustainable methods. Moreover, manufacturing industries like building materials industries are looking for more sustainable ways.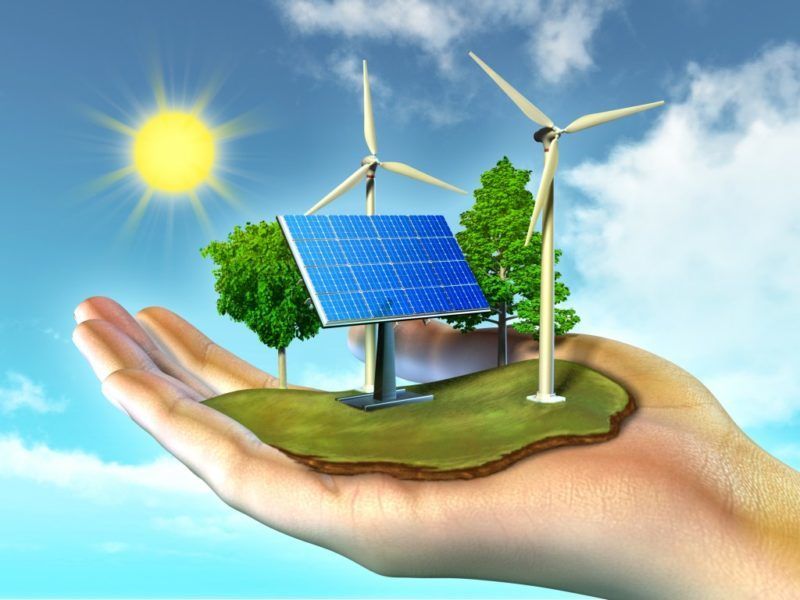 It will offer certain benefits. It includes tracking ways to reduce waste, switching to renewable energy, repurposing materials & resources, and so on.
Lastly, Manufacturing companies have space and time to experiment with new developments. Also, generate space to work towards a sustainable and eco-friendly manufacturing process.
5. Communication
The pandemic crisis dragged millions of the workforce to continue the working process remotely. And, the primary factor to consider is smooth communication. Therefore, around 60 percent of industries for centralizing communication adopted digital tools.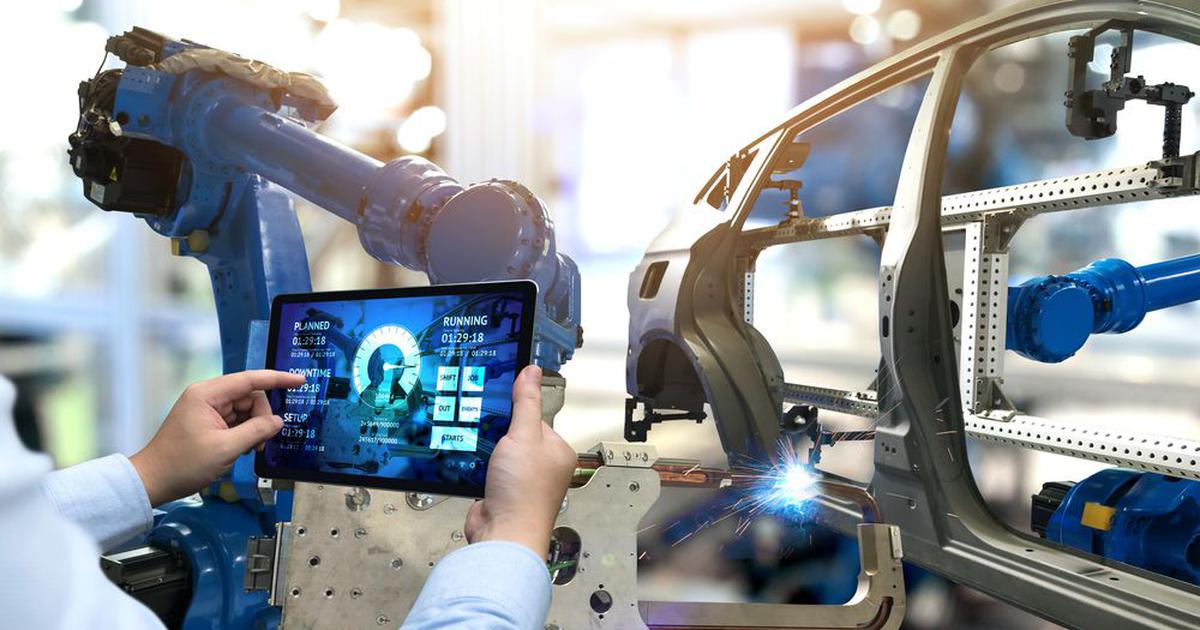 To maintain and enhance productivity, manufacturing industries obtained greater benefits from digitalization. It keeps workflow intact and productivity was not negatively impacted. Further, it promotes a better flow of data communication between employees and departments. In addition, digitalization provides accessibility irrespective of time or place.
Digitalization has diminished the limitations of inter-connection. Also, the automated communication model has increased efficiency, accuracy, and responsiveness.
How can Deskera help your Business Digitalize?
As a business owner, you can invest in inventory management softwares that can help you keep track of your progress and production costs.A successful business needs an efficient order fulfillment process that meets its specific needs. You can do a abc inventory analysis to see how you are managing your inventory. Deskera in an all in one software that can help you keep track of inventory and can help you by digitalizing your inventory management, accounting, finance and business.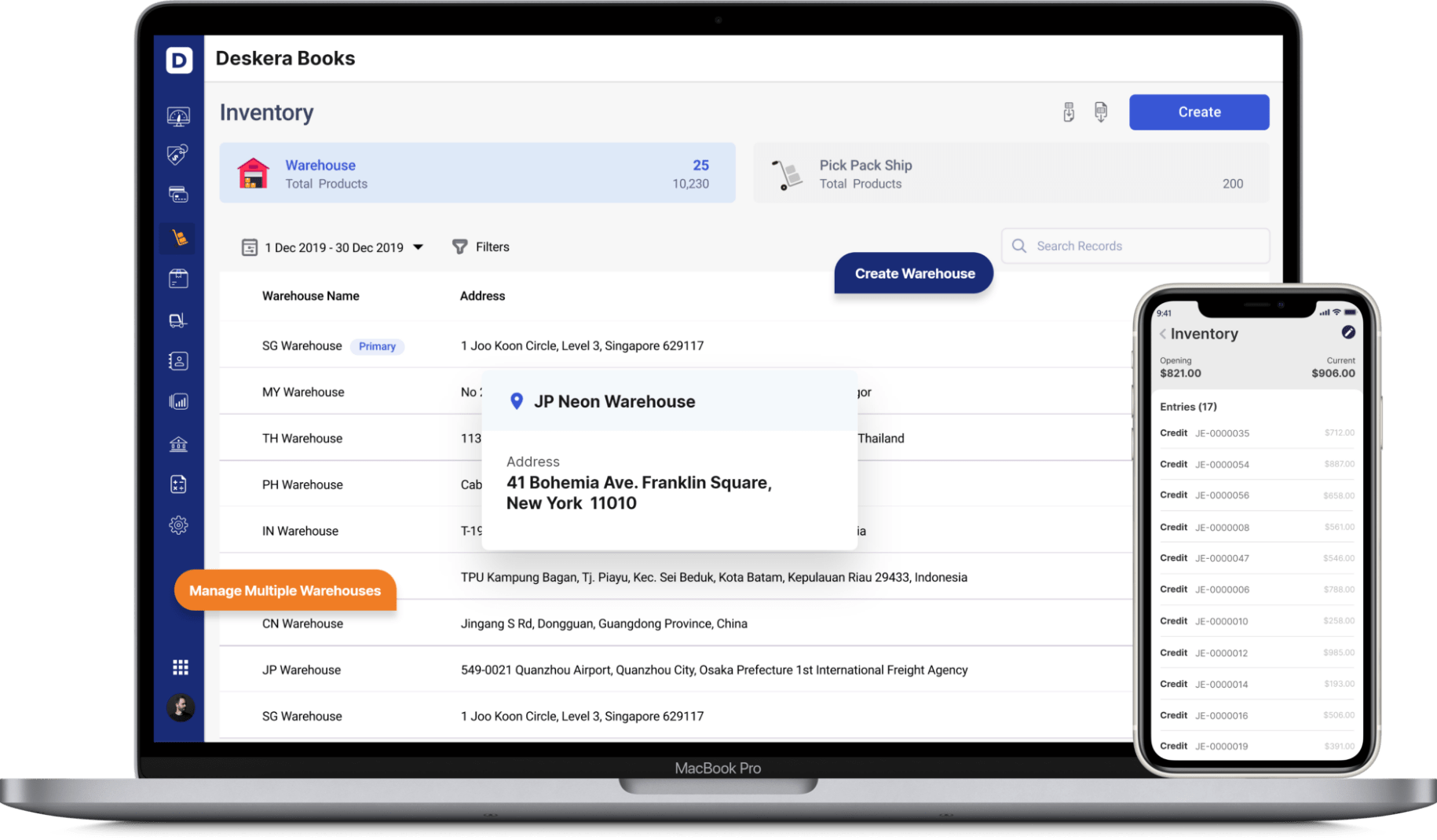 Deskera's inventory management platform enables you to keep track of your inventory in real-time and optimize your stock levels to reduce holding costs and ordering costs tremendously.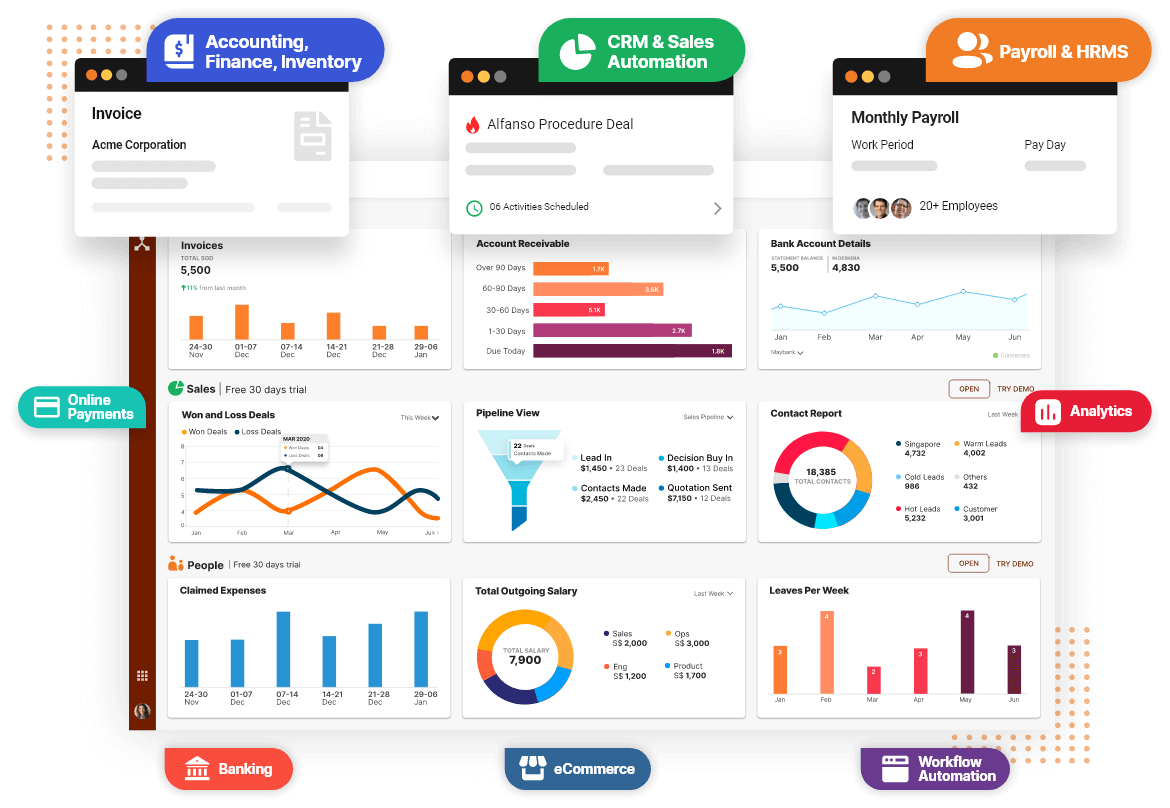 It is easy to manage inventory using softwares such as Deskera. With Deskera Books you can update all the information related to your products in real-time and make sure you are not missing out on anything. Not just that, but Deskera also allows you to maintain your balance sheets in the system and manage your inventory efficiently.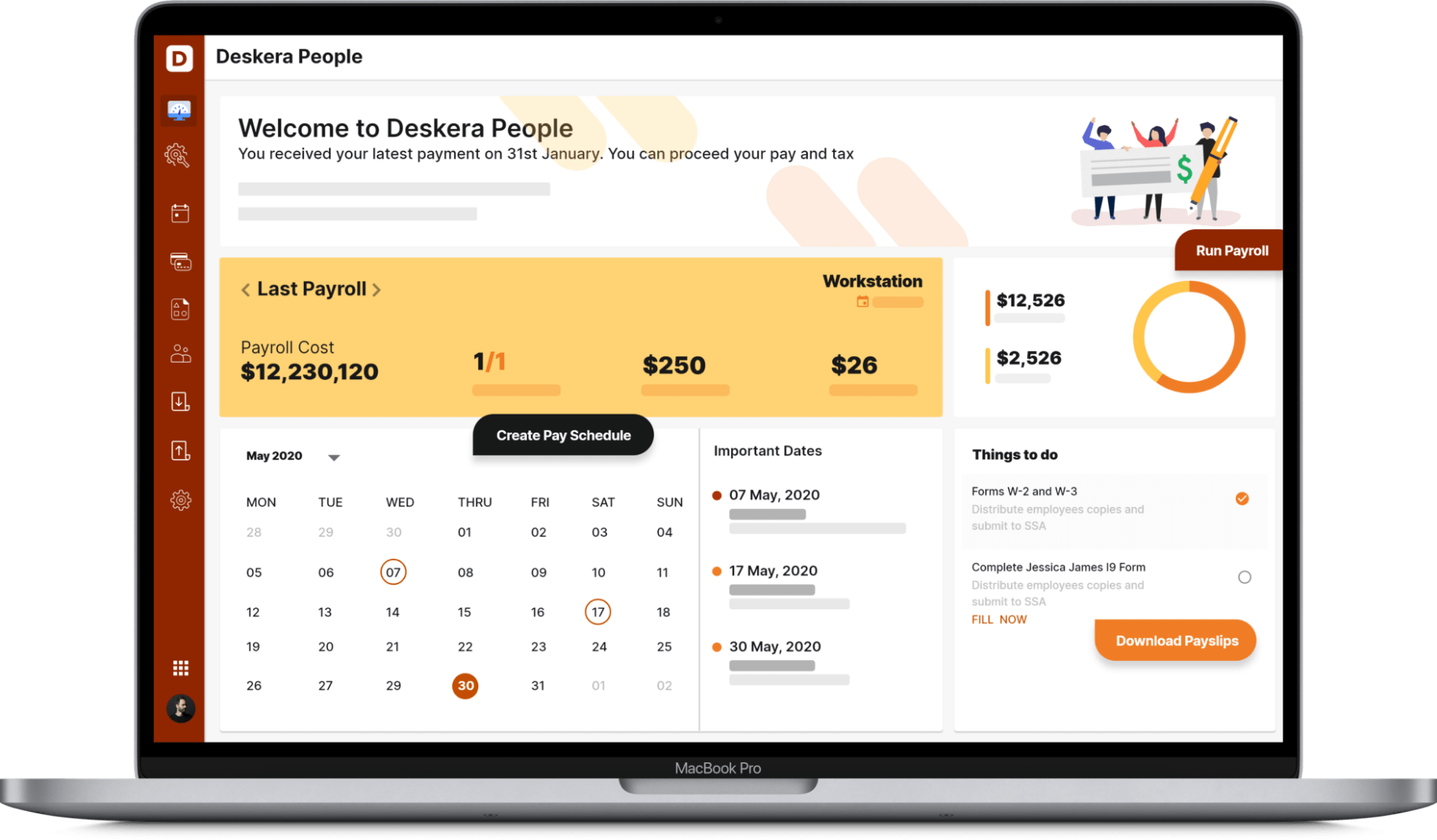 Deskera can also help with your  customer relationship management, HR, attendance and payroll management software. Deskera can help you generate payroll and payslips in minutes with Deskera People. Your employees can view their payslips, apply for time off, and file their claims and expenses online.
With Deksera CRM you can manage contact and deal management, sales pipelines, email campaigns, customer support, etc. You can manage both sales and support from one single platform. You can generate leads for your business by creating email campaigns and view performance with detailed analytics on open rates and click-through rates (CTR).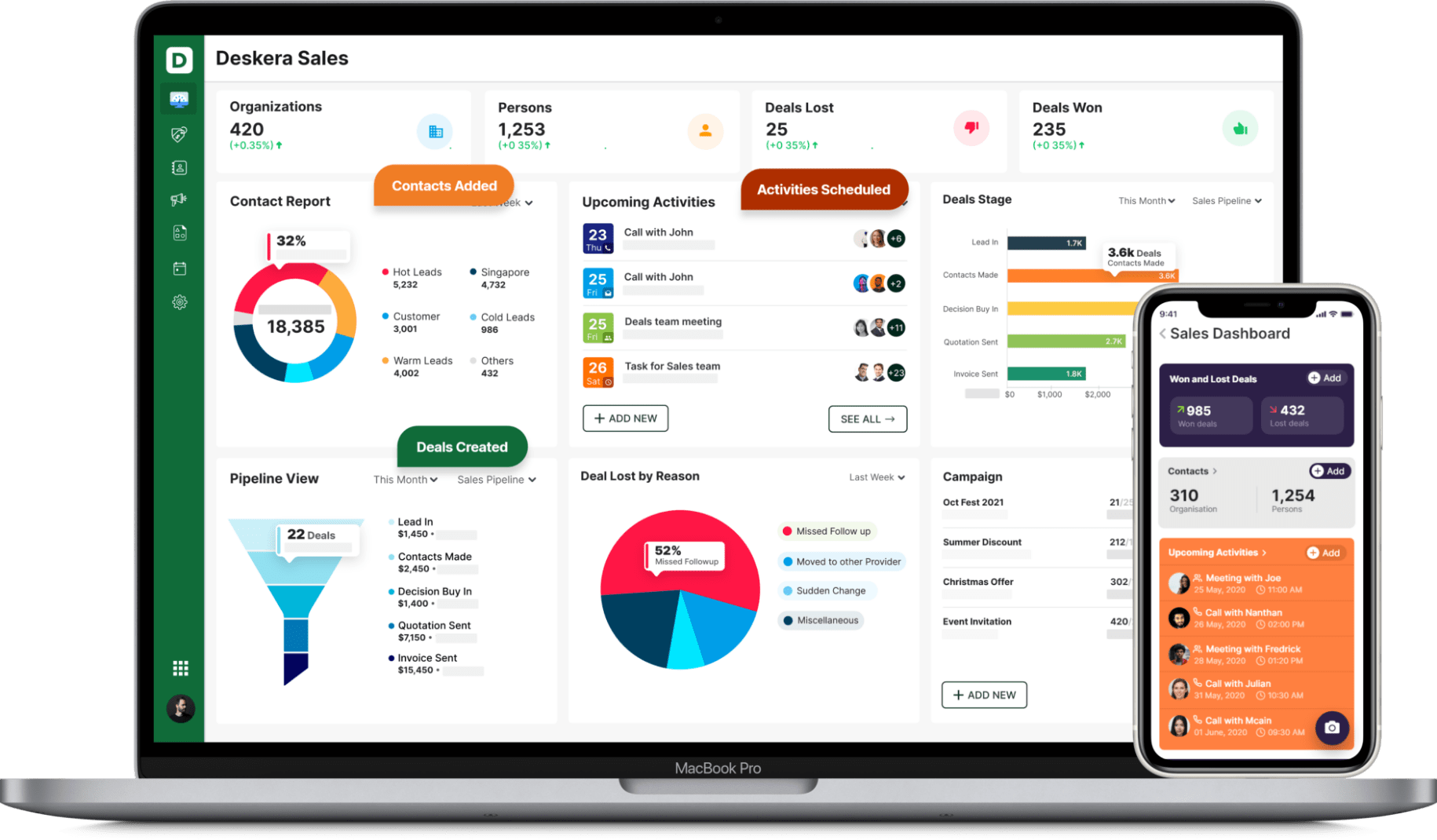 Deskera Books is an online accounting software that your business can use to automate the process of journal entry creation and save time. The double-entry record will be auto-populated for each sale and purchase business transaction in debit and credit terms. Deskera has the transaction data consolidate into each ledger account. Their values will automatically flow to respective financial reports.
You can have access to Deskera's ready-made Profit and Loss Statement, Balance Sheet, and other financial reports in an instant. Deskera is an all-in-one software that can overall help with your business to bring in more leads, manage customers and generate more revenue.
Key Takeaways
As the world is rapidly pacing towards digital transformation in all domains. It's highly essential for manufacturing companies to renovate their working process digitally. This digital transformation would provide them an edge. Also, it will ensure them to stay ahead in the competitive market. Espousing digitalization would accelerate engagement, customer experience, and revenue sources.
Nevertheless, manufacturing companies have to adopt new approaches. It includes integrated digital technologies, cross-functional collaborations, and more. Lastly, manufacturing companies have to pave ahead with the right digital game plan for long-term success.
---
---