We will look back at the year 2020 as the year that changed the industry drastically. The transition from physical workspaces to the remote work culture was just the beginning of this transformation. Steadily companies also took one big leap to the digital eCommerce space when they saw a change in customer demands and expectations.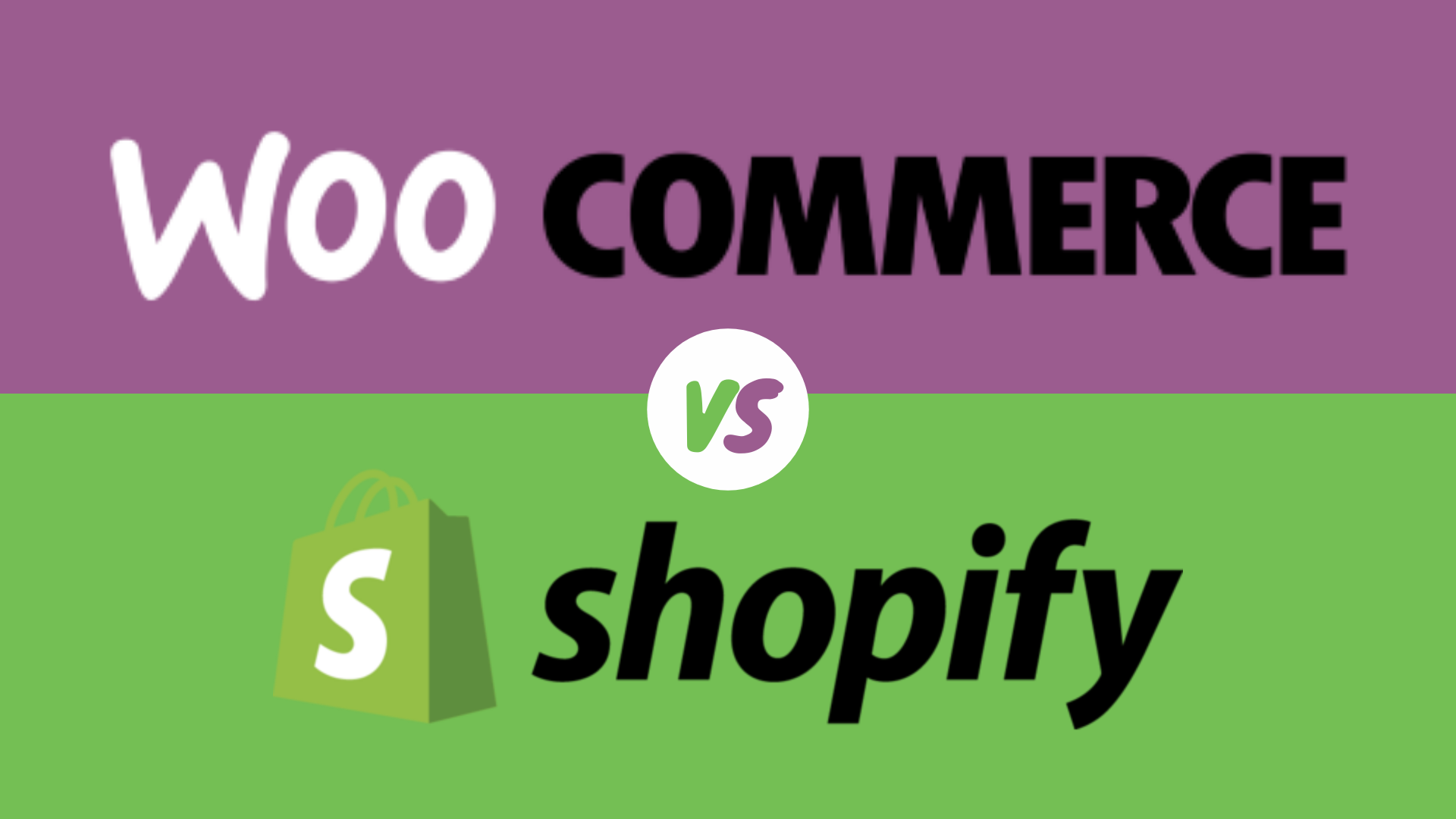 From businesses making all the products available online, to consumers purchasing the goods, eCommerce's share of global retail trade skyrocketed from 14% to 17% in 2020. Interesting right?
"E-commerce is the buying and selling of goods or services with the use of the internet. It enables easy transfer of money and data to complete the sales."
No wonder why they say that the eCommerce industry is the future.
However, when it comes to adopting eCommerce for businesses, many companies struggle to answer the head-scratching question- Which eCommerce platform to go for? Especially when you have two strong competitors in the market- WooCommerce & Shopify
If you are thinking of starting an online store and have the same question, then this article is all you need today to make the right decision for your business.  

In this article we will take you through:
What you should look for in your eCommerce platform?
What is WooCommerce?
What is Shopify?
WooCommerce vs Shopify: A detailed comparison
Which is the better platform, WooCommerce or Shopify?
Let's get started!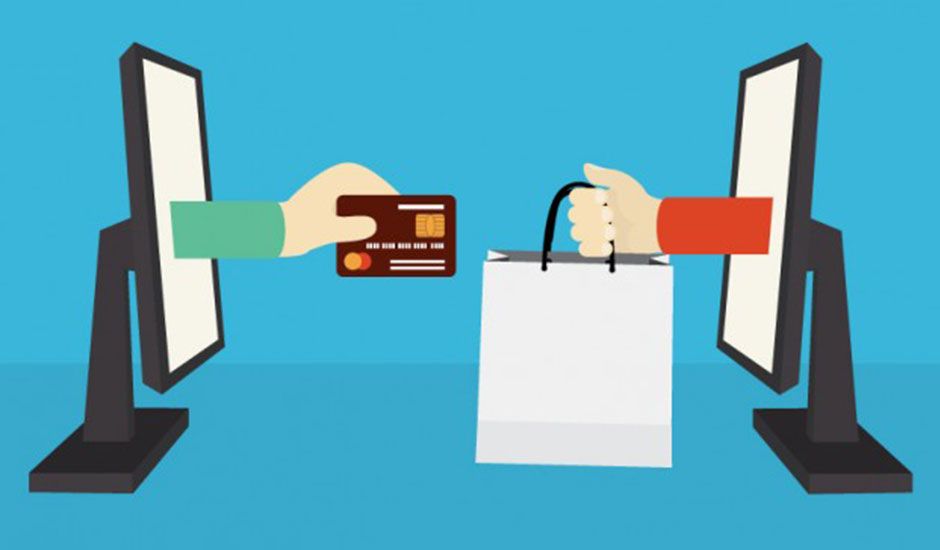 What to Look for in Your ECommerce Platform?
To start a business online or take your existing business online it is crucial to capitalize on the explosive growth of the eCommerce market. You will only be able to do that when you have a good eCommerce platform. Wondering how to find the best eCommerce platform? Worry not!
Here is a list of key factors that will help you decide which eCommerce platform best suits your business.

Budget
First and foremost, you should consider the cost of the eCommerce platform. You must determine the budget you should be allocating for the eCommerce platform. This is regardless if you are starting with an online store or an already existing brick & mortar business making a shift to eCommerce. You must ascertain the budget for the same.
User Friendly
Secondly, one of the key aspects of your eCommerce platform should be that the eCommerce platform should not be rocket science. Any beginner should be able to use it.

Integration with Multiple Payment Methods
Since you will do all your online business deals via the eCommerce platform, the eCommerce platform must support multiple payment methods such as Paypal, Stripe, Veem, and so on.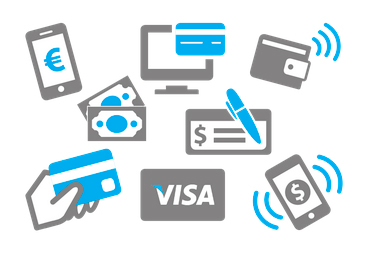 Integrations & Plugins
A major factor amongst the others that you should consider while picking your eCommerce platform is whether they have a good number of integrations or not.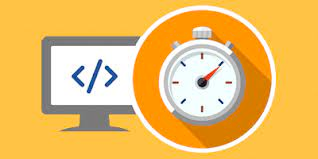 The majority of the eCommerce platforms will generally have enough tools for you to be able to run your business successfully. However, you must have the list of tools that your eCommerce platform must-have. Along with that, you must also look out for plugins that will help you boost your business.
Here are a few popular types of plugins:
Email marketing tools to help you remain in contact with your customers to enhance the customer experience.
Variety of applications to help you ship your products.
While this one is not mandatory- It is good to have a platform/tool within your eCommerce platform to reward your customers.
Accounting tools to assist you with your sales, taxes, profits, and so on.
Scalability
As business owners, you wish for your business to grow in the future, but it is important to know to what extent. Hence, you must select a platform that will scale with your business.
There are eCommerce platforms that often charge you for the tools or features that you don't necessarily use or need. Especially when you are just starting out. Along with that, you also want to keep up with the rising demand for your goods as your business grows over time. So, you must choose an eCommerce platform that you can scale to your business without having to pay too much money.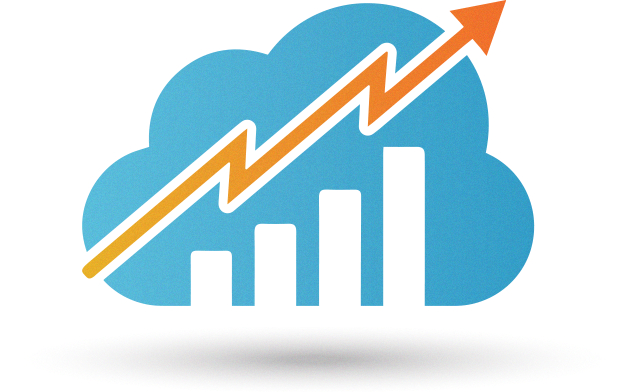 These are the essential factors that you must consider while looking for your perfect eCommerce platform. However, while you have the above-mentioned factors for sure, there are other key factors too such as dropshipping, inventory management, shipping service and so on that you can keep secondary while looking for your eCommerce platform.
Now that you have understood what makes for a good eCommerce platform, let's find out whether Shopify wins your heart or WooCommerce. But, before we find out which one's better, let's take a look at what WooCommerce and Shopify are.
What is WooCommerce?
Woocommerce is an eCommerce platform built on WordPress. It is a 100% customizable eCommerce platform meant for entrepreneurs to build their online stores. You can easily sell anything on WooCommerce, be it physical products or digital downloads, subscriptions, and many more.
This was brief information about WooCommerce. Now let us gather some basic information about Shopify.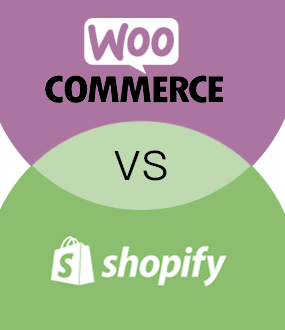 What is Shopify?
Shopify is another eCommerce platform that allows entrepreneurs to set up their online stores and sell their physical/digital/ products, services using their portal. Shopify also allows businesses to sell their products in person with Shopify POS. For all those who are not aware of the meaning of POS, POS is an abbreviation for Point of Sale which describes the place where retail transactions are made.
This was a little about both popular eCommerce platforms Shopify and WooCommerce, now comes the main crux of this article. WooCommerce vs Shopify.
A Detailed Comparison: WooCommerce Vs Shopify
We will do a detailed comparison of what both the eCommerce platforms, WooCommerce and Shopify have to offer and who wins the game in the following aspects:

Cost
User friendly
Multiple payment methods
Integrations & Plugins
Dropshipping
Scalability
Customer support systems
Let's get started!
Cost of WooCommerce Vs. Cost of Shopify

For any business be it online, or offline, the budget tops the priority list for everyone. Considering in online business, your eCommerce platform is a key to your online presence, you have to note the cost of the eCommerce platform. After all, you cannot be shelling out the majority of your earnings into the eCommerce platform.
So, firstly while starting out you have to evaluate the cost of the eCommerce platform. Also, keep in mind the added costs that come with it.
Cost of Using WooCommerce
WooCommerce is free, open-source software,  however, there are a few essential costs that you have to incur. These essential costs are:
Web Hosting
All the websites require space to exist on the internet and a web host provides you with that space. A typical cost that you will pay for a web host would be approximately $7.99 per month.
Cost of the domain name
Without a domain name, your business will be equal to a non-existent business. Hence, it is important to get a domain name. In WooCommerce you pay $10-$20 per year for a domain name.
Themes
Every online store needs a theme too along with the domain name. While there are a plethora of free themes that you can pick from in WooCommerce, you also have paid themes. Themes in WooCommerce can cost you $39- $129 in the form of a one-time payment.
Now if you are wondering why should you get a paid theme then here are a few reasons/answers to that:
Your store will stand out from your competitors and it will be better aligned with your brand.
Better functionality increased growth.
Allows you to personalize your customer service options.
SSL Certificates
A Secure Socket Layer (SSL) certificate is essential that your online store must have. Generally, basic SSL certificates come with any eCommerce platform. However, if you need more protection and security than what a basic SSL certificate provides you with then you can buy a more advanced one which will cost you $7-150/- year.
When it comes to securing the main domain of its unlimited subdomain,Wildcard SSL certificate is the best option. You can use the same Wildcard certificate on multiple servers.
We agree that these costs are definitely not cheap when you are just starting out, but before we make a decision, let's look at the cost of using Shopify.
Cost of Using Shopify
Unlike WooCommerce, you cannot have your online business for free in Shopify. Shopify has three different plans for you to pick from.
Basic Plan - $29 per month
Shopify Plan-   $79 per month
Advanced Shopify - $299 per month
Shopify Plus - Starting at $2000 per month

Note: If you are not using Shopify's own payment system then you will have to pay extra charges which will be approximately 2.0% per transaction.
All the plans offered to you by Shopify include domain name, SSL certificate, and web hosting. However, the pricing above does not cover the cost of the add ons, extensions, or third-party tools.
As you might have guessed, the cost of starting an online store with WooCommerce is lower than Shopify with a huge difference making WooCommerce an affordable option to start with.
Moreover, you would be surprised and happy to know that WooCommerce does not charge you any percentage of the fee for your transactions. So, you save your money there too.
With WooCommerce another cherry on the top, you have alternatives to the paid extensions to easily keep your costs in control while you only buy plugins/tools as you need.
We have our clear winner of this round- It's WooCommerce!
Well, that was an easy win. Now let's see if WooCommerce will again beat Shopify in the next round, i.e., a User-friendly eCommerce platform.
User Friendly: WooCommerce or Shopify?
All the small businesses start out small both in terms of their budget and in terms of their team. Most of the time they don't have a team of professionals such as web designers or developers who can assist them with their eCommerce platform. Having an easy-to-use eCommerce platform will only make their work easy.  
Today, even the already established brands and their experienced teams for that matter are looking for user-friendly eCommerce platforms majorly.
Let us find out, on a scale of 1-10 how user-friendly WooCommerce and Shopify are.
User Friendliness of WooCommerce
Starting with good stuff about WooCommerce on their user-friendliness, you must know that WooCommerce is absolutely flexible when it comes to customizations. WooCommerce also allows you complete control over the platform. Not to mention, you have 55,000+ WooCommerce plugins that you can use.
Now the not-so-good stuff about WooCommerce when it comes to its user-friendliness would be that WooCommerce is not a hosted platform. You will have to install it and further manage it, keep updates, maintain backups, and so on.
Another downside is that it doesn't have the built-in drag and drop design-builder. You can certainly get a paid builder but that will only add to your cost. Along with that, you also have to keep signing up for merchant accounts or Stripe, Paypal, and others which is not a time-efficient option. In order to get the most out of WooCommerce, you will need some basic coding skills and a good understanding of technology. If that's not your cup of tea, you can check out other platforms like WooCommerce.
Now let us find out how user-friendly Shopify is.
User Friendliness of Shopify
You would be happy to know that, unlike WooCommerce, Shopify is a hosted eCommerce platform. This rightfully means that you don't have to worry about installing it, managing it, or updating the system.
Another perk of using Shopify is that you don't have to worry about the protection or security, even compatibility issues.
Shopify is also a comparatively organized process. Once you sign up on Shopify, you first choose the design of your website, next customization options, followed by the addition of your products to your website, and so on.
Not just that, unlike WooCommerce you have a built-in drag and drop interface making it easy for you to manage your sales, inventory, products, and other factors easily.
Amongst these perks, there is a downside to Shopify. The downside is that it limits your control since you can only pick the design and other tools, provided by Shopify and add-ons available in their marketplace.
While we agree this sounds like a major downside, remember that you have enough options to pick from within Shopify.
In this round, Shopify is the clear winner!
Multiple Payment Options: WooCommerce or Shopify?
Today, there are tons of payment gateways available that are online payment friendly. However, not every option needs to fit best for your business and your customers. Hence it is important to pick an eCommerce platform that gives you diverse payment options.
Let us see how WooCommerce and Shopify perform or satisfy your requirements in terms of payment options.
Payment Options in WooCommerce
Known payment options, Stripe and Paypal are more like complimentary that tags along with WooCommerce. Apart from these two, it supports mostly all the popular, widely used payment service providers too. All you need to do is add it to WooCommerce, for some you may have to pay and others might be free too.  
Moreover, there are no limitations with any taking WooCommerce, and the payment portal/platform can create add ons for WooCommerce and strengthen the platform. Considering it is not hosted, you only pay the transaction fees by your payment gateway/bank. You are not charged a single penny for your store-related transactions.
Will WooCommerce win this round or Shopify will surprise us? Let us find out
Payment Options in Shopify
Same as WooCommerce, Shopify also offers multiple payment options. Neither as a business owner, you face an obstacle nor are the customers missed from making a purchase.
Moreover, Shopify has its own payment solution known as Shopify Payments which is powered by Stripe.  At the same time, you also get access to maximum third-party payment gateways. The only minor problem would be that Shopify charges an extra 2% on the transactions made via third-party payment gateways.
Considering both WooCommerce and Shopify are putting their A-game in terms of payment options, it's a tie between the two.
Let's move on to the next round, integrations & plugins.
Best Integrations & Plugins with WooCommerce or Shopify?
Regardless of how strong an eCommerce platform is, third-party tools and applications make for a required addition to build/grow your store online. Both Shopify and WooCommerce have a monstrous augmentation registry, and they partner with tons of third-party tools and applications.
Now you need to find out which one has the best options for you and how reasonable.
Let's first learn what WooCommerce has to offer.
WooCommerce: Its Integrations & Plugins

As we have mentioned before, with WooCommerce you have 55,000 free WordPress plugins you cannot afford to miss out on. Head over to our article The 7 Must-Have WooCommerce Plugins and Integrations in 2021 to have the best integrations for your business whether you are new in the world of eCommerce or running an already established brand online.
With the integrations and extensions you can get more payment gateways onboard. Furthermore, you will also have  integrations that can assist you with SEO, lead generation, and so on with WooCommerce.
Tip: You can also hire someone to build you another integration, plugin for your own website.
On the other hand, let us see what Shopify has for us when it comes to integrations and plugins.
Shopify:  Integrations and Plugins
To start with, Shopify's app store has nearly hundreds of apps for integration. Shopify has all the apps that cater to all the features you can think of.  So, when you need an integration with an accounting system you can simply search for it in the Shopify app store.
Moreover, the app store consists of both paid (monthly subscriptions largely) and unpaid apps so make your pick as you need.  Apart from this, Shopify also has many tools and applications to assist you with your business's lead generation.
Considering WooCommerce's open entry there are a lot of app integrations and add-ons available. The majority of the businesses, big or small, claim their free spots on WooCommerce today. This makes it the kingdom of integration.
Yes, you guessed it right, WooCommerce wins the integrations and plugins round. Let's find out who wins the Dropshipping round.
Should you be Dropshipping with WooCommerce or Shopify?
Dropshipping is a retail settlement technique where a store doesn't keep the products it sells in stock. When a store sells a product with the help of dropshipping, it purchases the products from a supplier outside and gets them delivered to the customer. As a result, the seller doesn't have to handle goods directly, nor incur any inventory costs.
Now let us find out whether WooCommerce will be a better platform for Dropshipping or Shopify.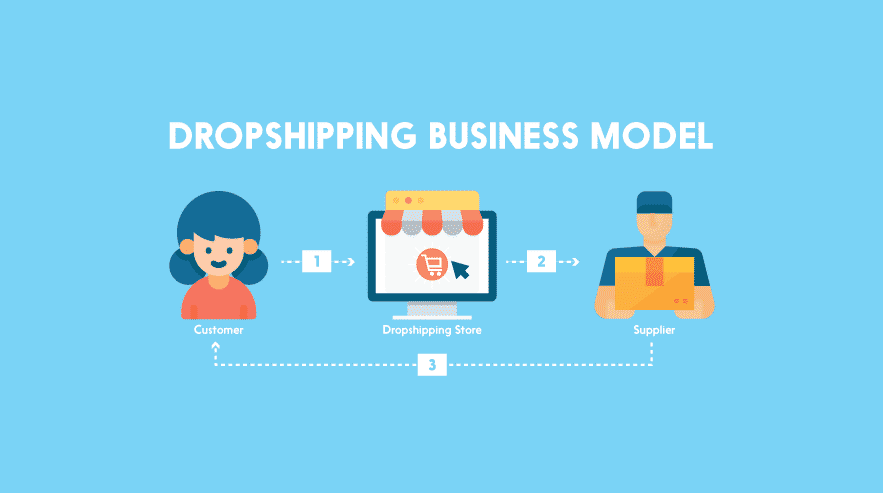 Dropshipping with WooCommerce

Because of the easy-peasy app and tools integrations on WooCommerce, all the vendors, suppliers, sellers find order fulfillment with WooCommerce better. There are so many integrations and tools that help you build your business within a few taps.
There are integrations and extensions that allow you to instantly update your products and services online on WooCommerce, fulfill your orders from your website, and the job is done. It also allows you to build your own marketplace where other vendors can join and sell their products. This is all a business is looking for today and WooCommerce seems to be catering to their requirements quite successfully.
Just remember that there are vendors who have certain terms that they work on. For example, drop ships, have a minimum order value. Before adding goods to your dropshipping store keep this in mind and also consider the membership fees or other charges.
Dropshipping with Shopify
Unlike the entry in WooCommerce with tons of integrations, Shopify misses by a point. This is why even dropshipping with Shopify is not exactly a breeze. It certainly has integrations with some of the renowned such as Printify, Oberlo, and others. There will be membership fees, shipping charges, and other charges that you have to keep in mind with Shopify too.
The winner for this round is WooCommerce.
Better Scalability on WooCommerce or Shopify?
John's business started with a maximum of 25 regular customers, today it is at 55 customers a month. So, does he only stock up goods sufficient for 25 customers? Does he use the same old small van to get his goods delivered?
The answer is no, you guessed it right!
As your business grows you have to respond to it accordingly. You will need more resources, tools, software, to manage your business. This change is the requirement for the further growth of your business so that newer and bigger challenges can be dealt with.
Both the eCommerce platforms, WooCommerce and Shopify are designed to adapt to the changing growth of the business and keep up with it. But let's find out who does perform best between the two.
Scalability on WooCommerce
To begin with, in WooCommerce, considering it is a self-hosted platform, your basic plan will not be able to keep up with the traffic that you will have on your store. While this is a sign of profit it may also lead to mismanagement. However, thanks to WooCommerce for granting you complete control over your business platform you will easily be able to manage the growth of your company.
From managing the resources right to managing your website, it will be a cakewalk. Over time you will also build a scope to upgrade to powerful servers. There may be costs like holding costs that will arise, but you will certainly have solid management. Also, remember to only opt for what is essential for your business.
Scalability on Shopify
Shopify makes sure that you never have to scratch your head over the scalability, execution of your business once you are entitled to Shopify. When your business begins developing, you can essentially overhaul your Shopify plans. Shopify's framework is meant for your convenience.
Considering their Shopify plus plan you are certainly looking at a winning eCommerce platform that aims to help you excel, hassle-free in the eCommerce sector.  
This takes out the agonizing bit of the business, however, it additionally adds to your expense of the business. Your costs will develop, and you'll need to redesign to fit your business plan. Moreover, you don't have to assign a group separately and pay them to manage your eCommerce platform.  
Shopify wins the scalability round.
Here comes the last round and the most important aspect of any eCommerce platform- Customer support systems.
Best Customer Support Systems: WooCommerce or Shopify?
"All of Your Customers Are Partners In Your Mission" - Shep Hyken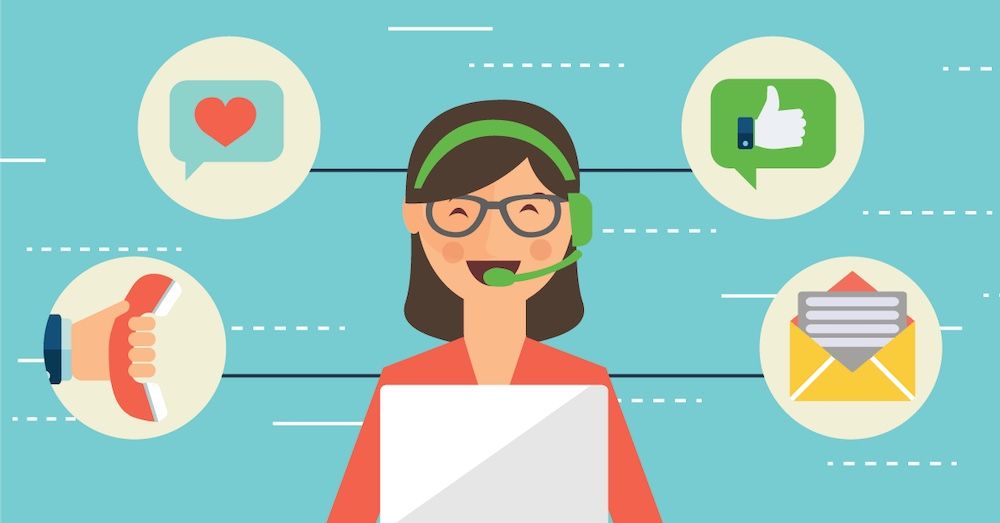 Your mission as a business owner is to earn the maximum profit of your business and you cannot reach even half of that without a satisfied customer. Customer support plays a vital role in every business and any business.
If you are not putting in your best customer support then that's a missing piece in the puzzle of a successful business. Then be it online or offline, if you don't have a good customer support system, it will affect your growth.
Considering customer support is so important, we are sure both WooCommerrce and Shopify do their best. Let's take a look!
Customer Support System of WooCommerce
Keeping in mind how technical or complicated running an online store would be, WooCommerce has documentation that helps you learn how to grow your business. There are also tutorials and guides so that customers can help themselves whenever they have a query or complication concerning the eCommerce platform.
In WooCommerce you can discuss your business-related questions using the support forums wherein businesses can take help from each other. Discuss eCommerce-related issues and resolve them.
There are developers on WooCommerce too, who are liable for addressing customer questions in regards to specific products and queries.
Customer Support System of Shopify
Considering Shopify controls the software and they are the ones who know their platform the best, Shopify is at your service 24/7 to resolve your queries. It offers live chat, on-call customer support, email service and you can also consult them with your issues on Twitter.
Apart from their 24x7 service they also have how-to guides, video tutorials and discussion forums for the users who wish to learn and fix their technical problems on their own. Not to mention, Shopify has also gone one extra mile by offering Shopify Experts that you can hire if you need extra help or if you want to integrate a third-party solution.
Quite clearly, with the extensive customer support system, Shopify takes down WooCommerce in this last round.
The Final Verdict: WooCommerce or Shopify?
Here is our final verdict after a detailed comparison between both the eCommerce platforms, WooCommerce and Shopify.
Shopify is easier to manage, and on the other hand, the open-source nature of WooCommerce gives you a better grip on your business.
So, it's a tie!
Both WooCommerce and Shopify have some great features that will boost your business no matter which one you pick for your business. And a few of the major features that WooCommerce or Shopify are missing can be fulfilled by Deskera.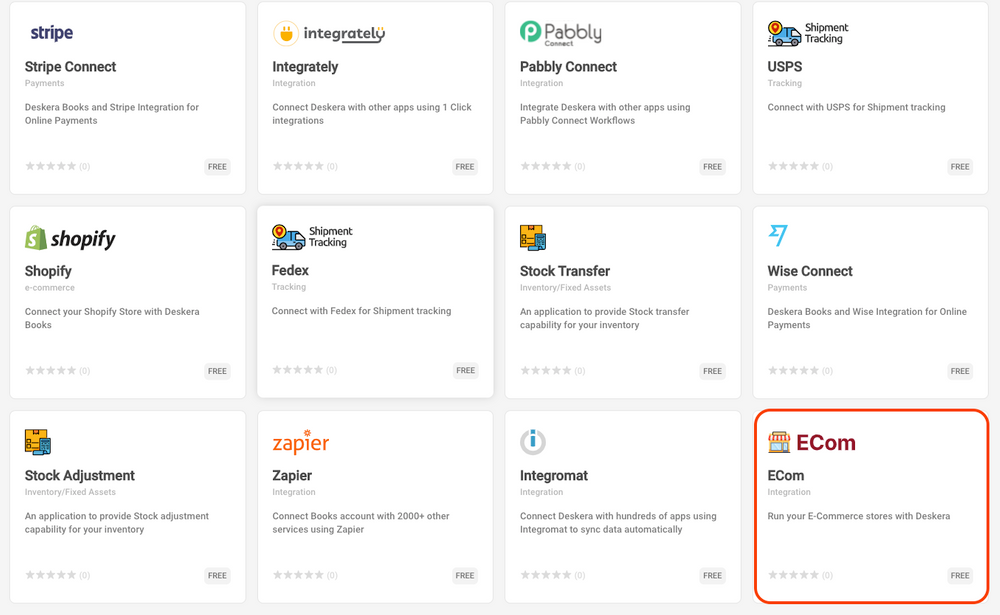 Yes, you got it right! We have integrations with both WooCommerce and Shopify. If you are already enrolled on WooCommerce or Shopify or planning to, then you can easily get Deskera on board to assist you with the best accounting system, a very efficient CRM  system and to enhance your customer service, create a ticket view to categorize tickets. You can look into the video above for further information on integrations here. Connect with Deskera.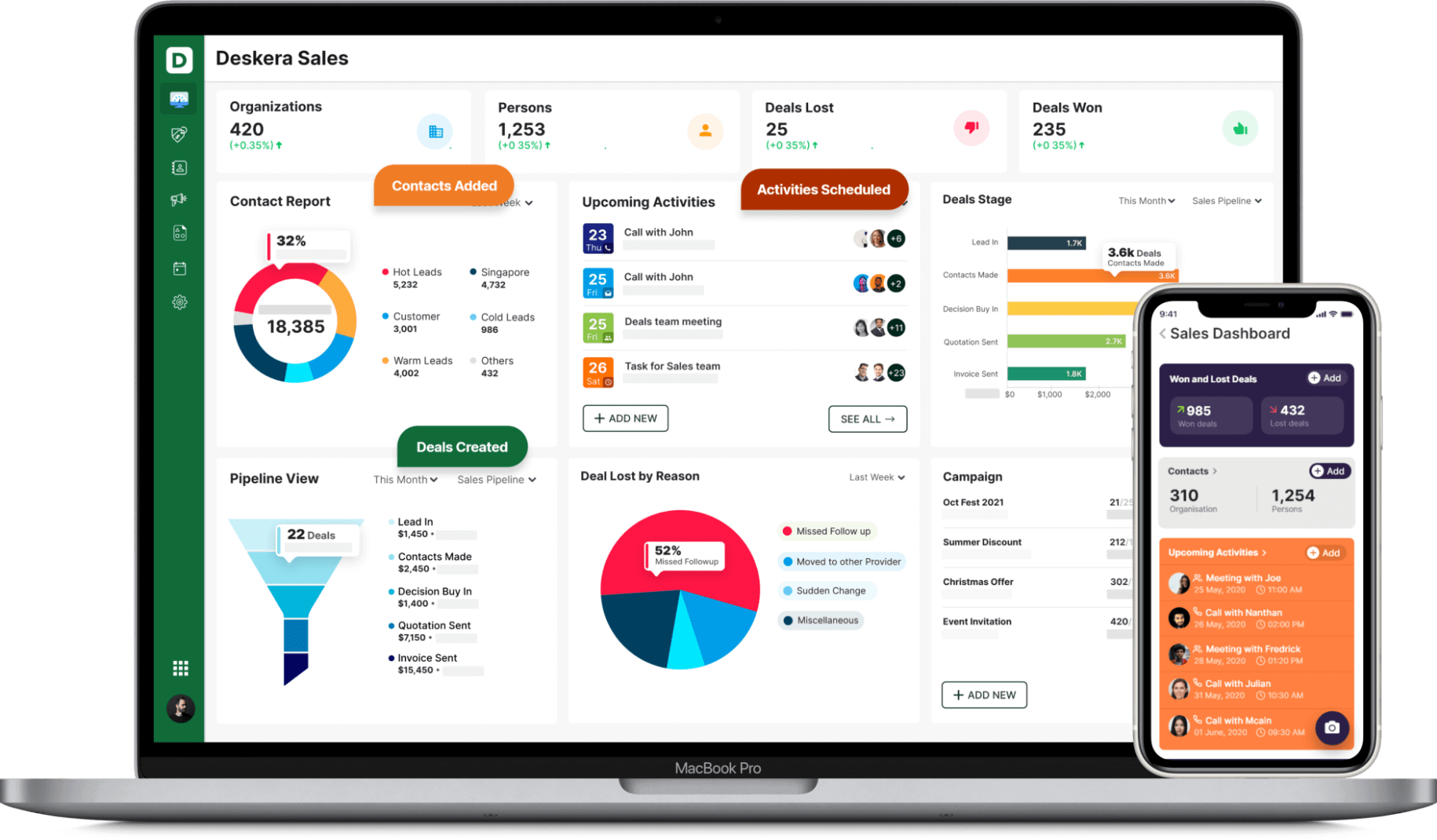 Another special perk is that our Shopify integration enables you to process online orders in minutes, and keep your pricing and inventory availability always up-to-date for your online buyers.
Deskera is an All-in-one platform meant to make your eCommerce experience a breeze. Do you want this new addition to your business? Get a free trial today!
Deskera is an all-in-one software that can overall help with your business to bring in more leads, manage customers and generate more revenue. With Deskera Shop , you can go online with your business in minutes with no code websites and eCommerce store. You can also connect your existing eCommerce stores, be it WooCommerce, Shopify or Amazon to Deskera to streamline your entire business.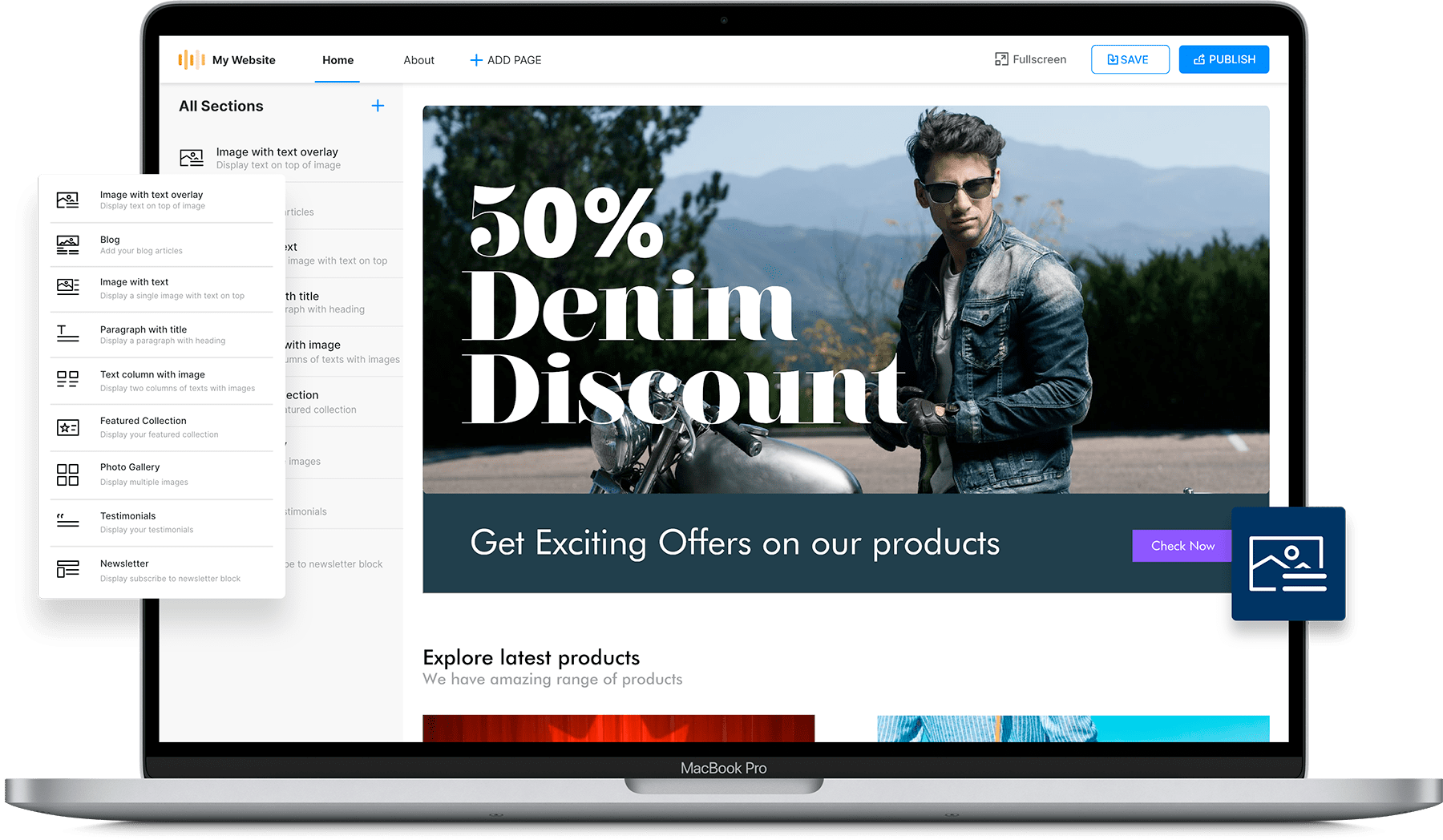 There are many other features which your business would find extremely useful in Deskera (in addition to the ones listed above). Get a fully featured free trial today to get the Deskera advantage for your business.
Try Deskera for Free Today
Sign up Now
Key Takeaways
ECommerce is the future of the industry
Amongst the many eCommerce platforms, WooCommerce and Shopify are the two most popular platforms.
Budget, user-friendliness, integration with multiple platforms, integrations and plugins, and scalability are the few factors you must keep in mind which picking an eCommerce platform- Whether WooCommerce or Shopify
If WooCommerce and Shopify are compared, both give each other a tough fight and it ends in a draw between the two. Both are powerful eCommerce platforms.
Deskera has integrations with both WooCommerce and Shopify, so get your Deskera integration today.
Related Articles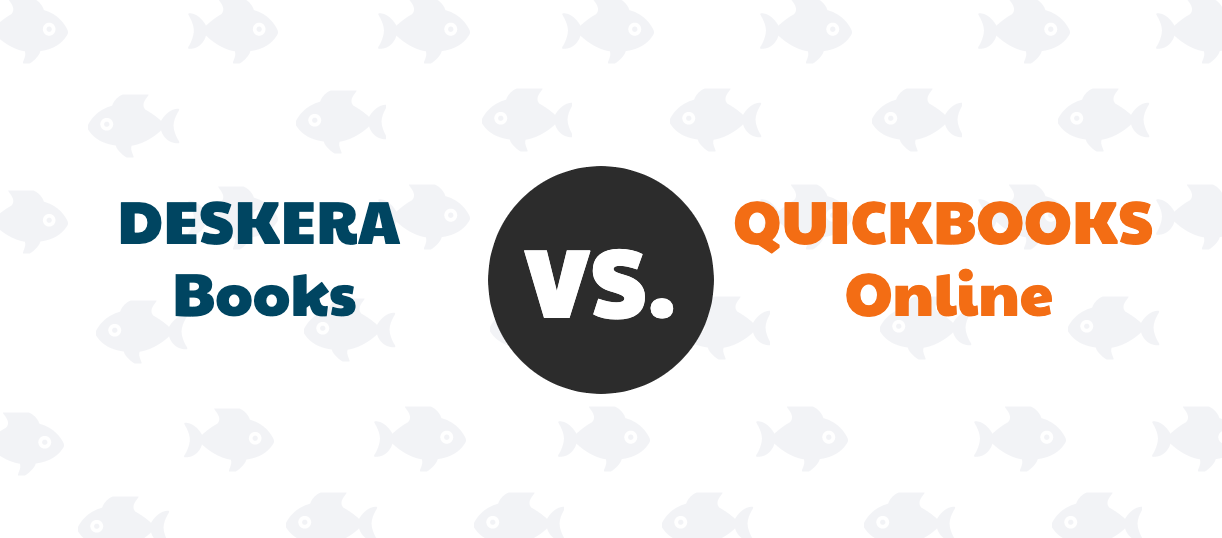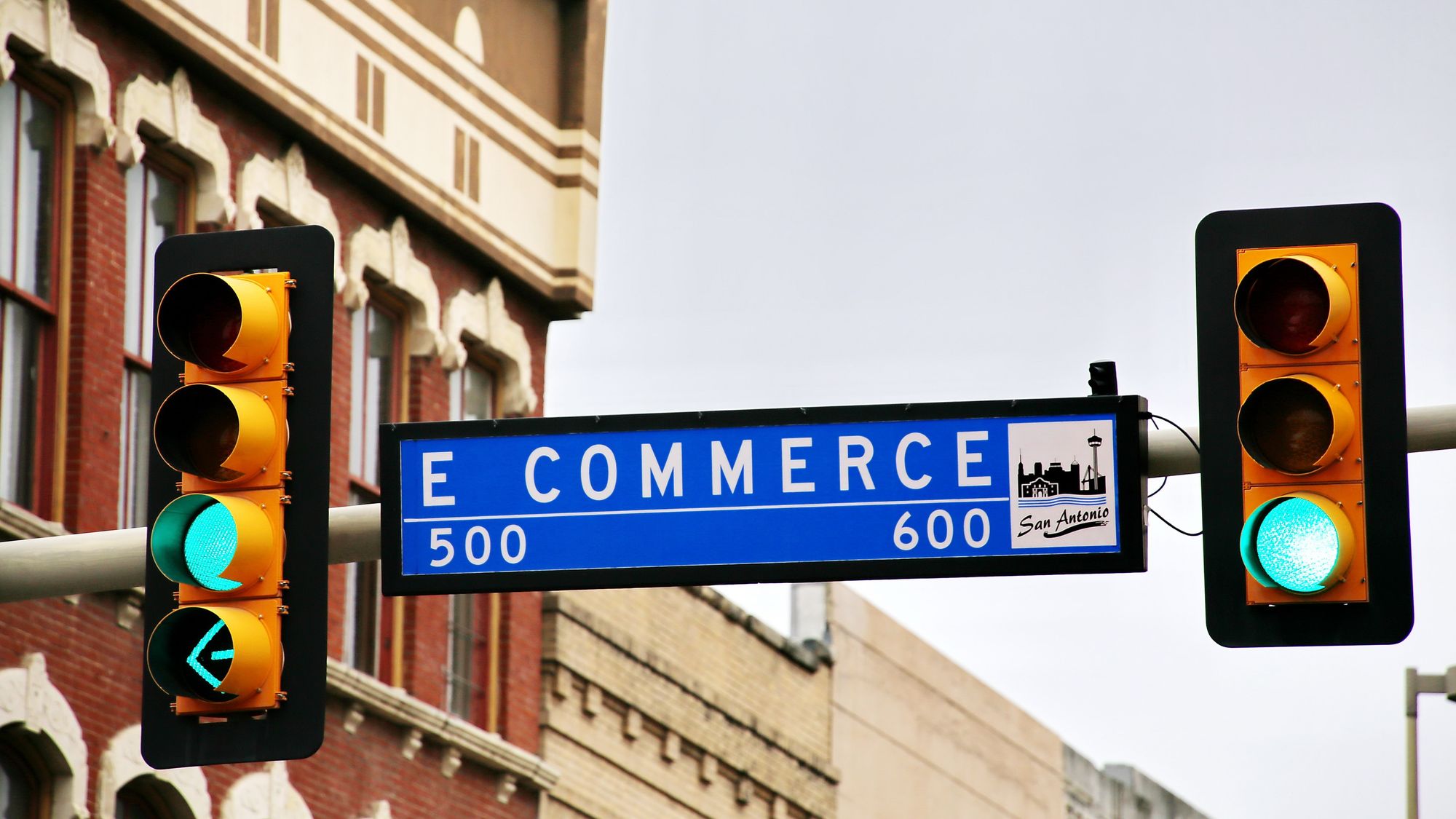 ---
---