When you have an eCommerce business, your customer's give more importance to the fulfillment process of your business than to your sales cycle. How you undertake your fulfillment process can make or break your customer loyalty and brand reputation.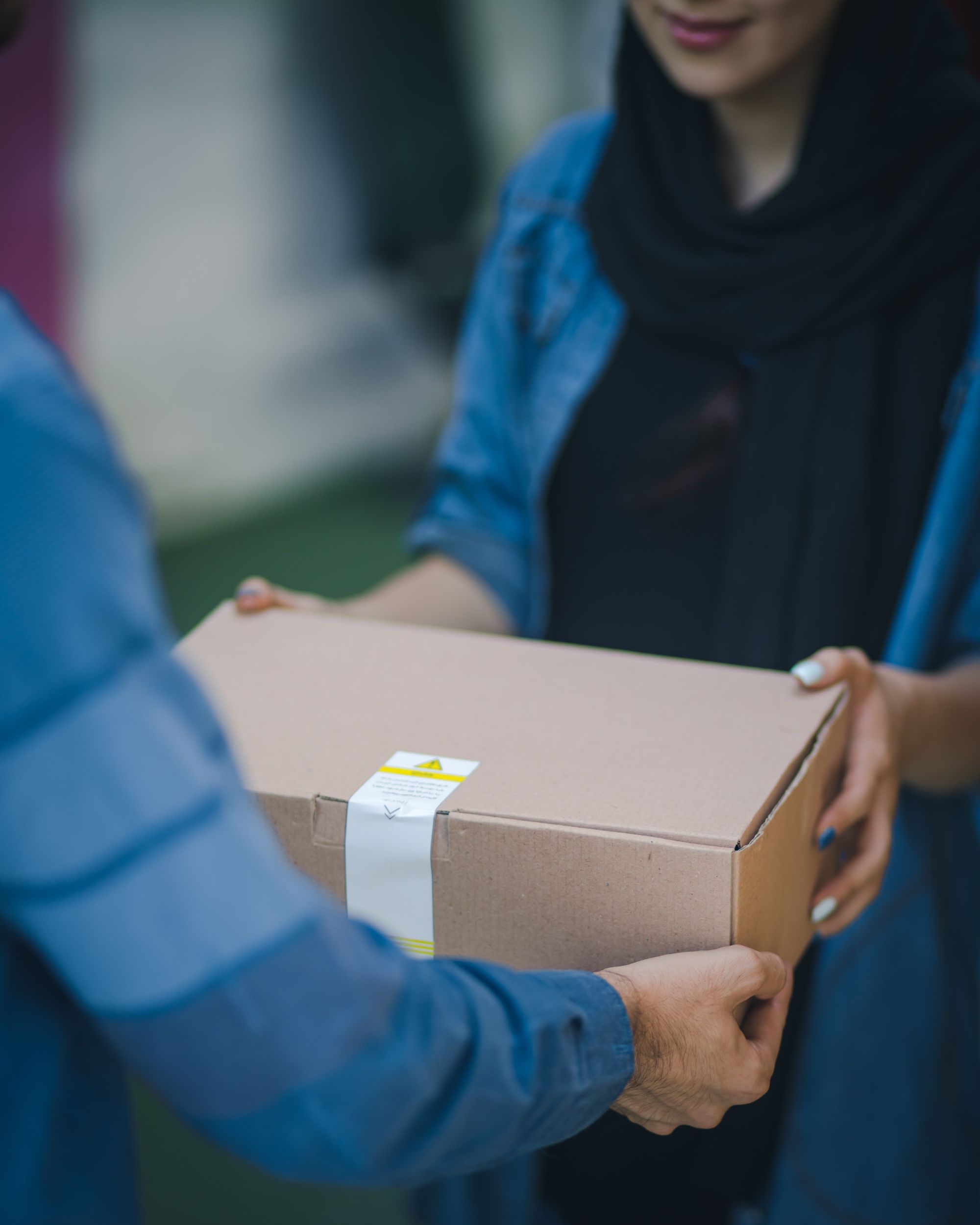 If your customer has had too many bad experiences with you in the fulfillment process, they would believe in your inability to deliver what you promise which would result in a fall into your sales.
eCommerce fulfillment is a major determinant of the success of your eCommerce business because it involves all the final stages right up till the point that the product reaches your customer.
Customers would be deterred from purchasing if your shipping charges, taxes and other fees are too high if the speed of the delivery is not up to their expectations and if they have had a poor delivery experience.  
Having the best email marketing campaigns, website designs, Instagram ads and social media pages will not be able to drive long term customers if your business fails in delivering its fulfillment process in an accurate, timely, safe and budget-friendly manner after your sales funnel has ensured your customers slide to checkout easily.
So irrespective of whether you are just launching your business or you plan to make few changes in your already existing business, having a clear strategy for your business's eCommerce fulfillment process is important.
A predictable and accurate fulfillment process that runs like a well-oiled machine is equal to happy customers, positive reviews and greater net profits for your business.
While the process of eCommerce fulfillment might be sounding complex, this complete guide to eCommerce fulfillment will make it easy for you.
What Is eCommerce Fulfillment?
eCommerce fulfillment refers to the part of your eCommerce business that involves all the operations post receiving the order. These include:
Picking
Packing
Shipping
Delivery
of the customer's product on his doorstep.
It hence involves the entire process of getting the product delivered to the customer's doorstep after they have ordered it online.
This part of the supply chain begins from inventory and inventory management, processing orders, picking items, packing of boxes and transporting the items to the customer's doorstep.
Ideally, the process ends once the order is delivered, but if the buyer wants to return the product, then it is eCommerce fulfillment that gets it done.
How well your business carries out its eCommerce fulfillment is one of the prime determinants of whether your online business is going to succeed or fail.
Your eCommerce fulfillment will have to run smoothly and efficiently to ensure customer satisfaction through a positive customer experience, which will improve customer retention and encourage returning customers.
A well-run eCommerce fulfillment will aid in expanding your business while also saving you time and money.
What needs to be kept in mind is that your customer would look into the fulfillment costs as well as fulfillment speed. If the fulfillment costs are high or the fulfillment speed is low, the customer is most likely to abandon the cart. For the same reasons, free shipping is found to be one of the methods to reduce cart abandonment and encourage sales.
The best eCommerce fulfillment services and strategies help in transforming the cost centred logistics into revenue drivers by improving conversions and driving more sales.
Difference Between eCommerce Fulfillment and Order Fulfillment Process
Order fulfillment refers to the general process of fulfilling the orders from their receipts to the storing of products, their picking, packing as well as shipping to the final customers. Order fulfillment is all-inclusive for all types of order fulfillment.
In contrast, eCommerce fulfillment is the strategy that involves only the fulfillment of those orders which are received through online stores - from your eCommerce platform's shopping cart.
While the process for both of them are largely similar, they differ based on their specific sales channel.
What is Involved in the eCommerce Fulfillment Process?
As discussed above, an eCommerce fulfillment process involves all that it takes for a product to reach the customer after they have placed their order through your eCommerce platform.
eCommerce fulfillment process can even extend up to reverse logistics in case if the customer chooses to return the product. The goal of your eCommerce fulfillment process is to make sure your customers are happy and satisfied with your product and that your business succeeds.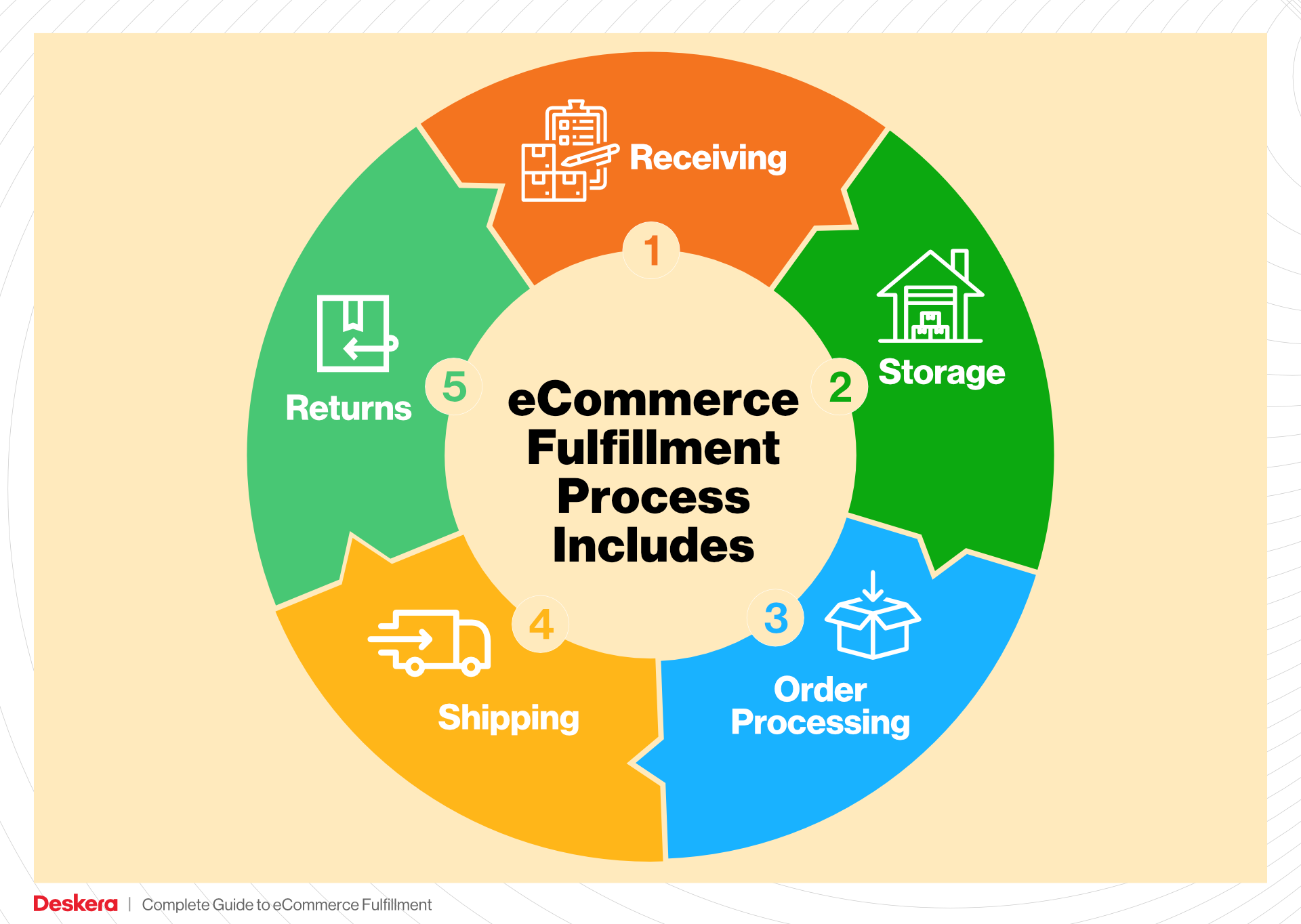 The following activities are involved in the eCommerce fulfillment process:
Receiving
The first step towards fulfilling your customer's order is by getting the inventory from your manufacturers or suppliers. The inventory that you receive should be checked for damage and that it matches the number of items ordered from the supplier. All of this should be updated in the software where you manage your inventory.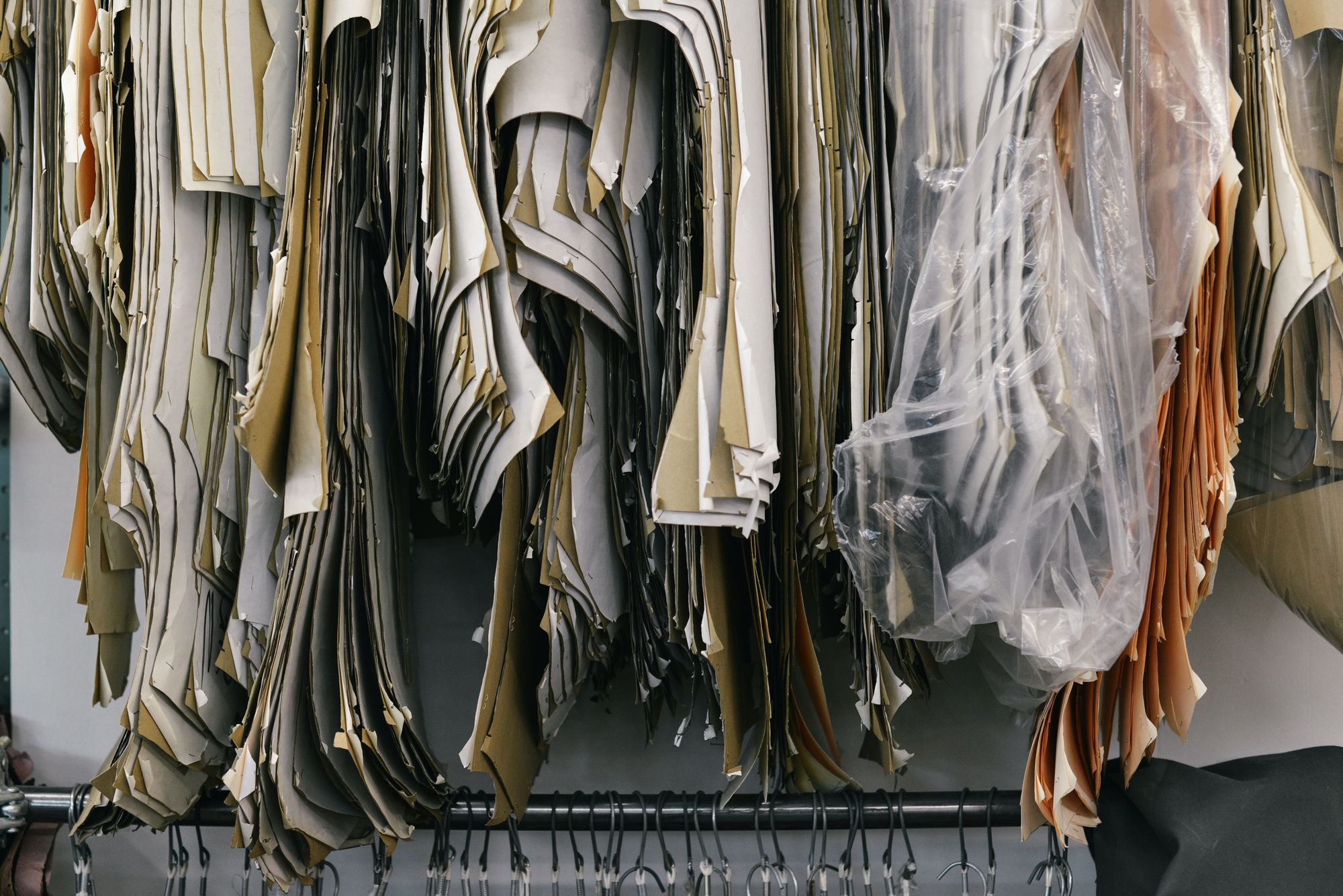 To keep a track of the location, counts and sales of each product, they should be given their SKU number, i.e. stock keeping unit number. Oftentimes, your manufacturer or supplier will send products already having their SKU number.
Storage
To ensure that your fulfillment process stays streamlined, it is vital to have an organized storage system in place. This is known as warehousing, where the products are stored before they are shipped to the customers.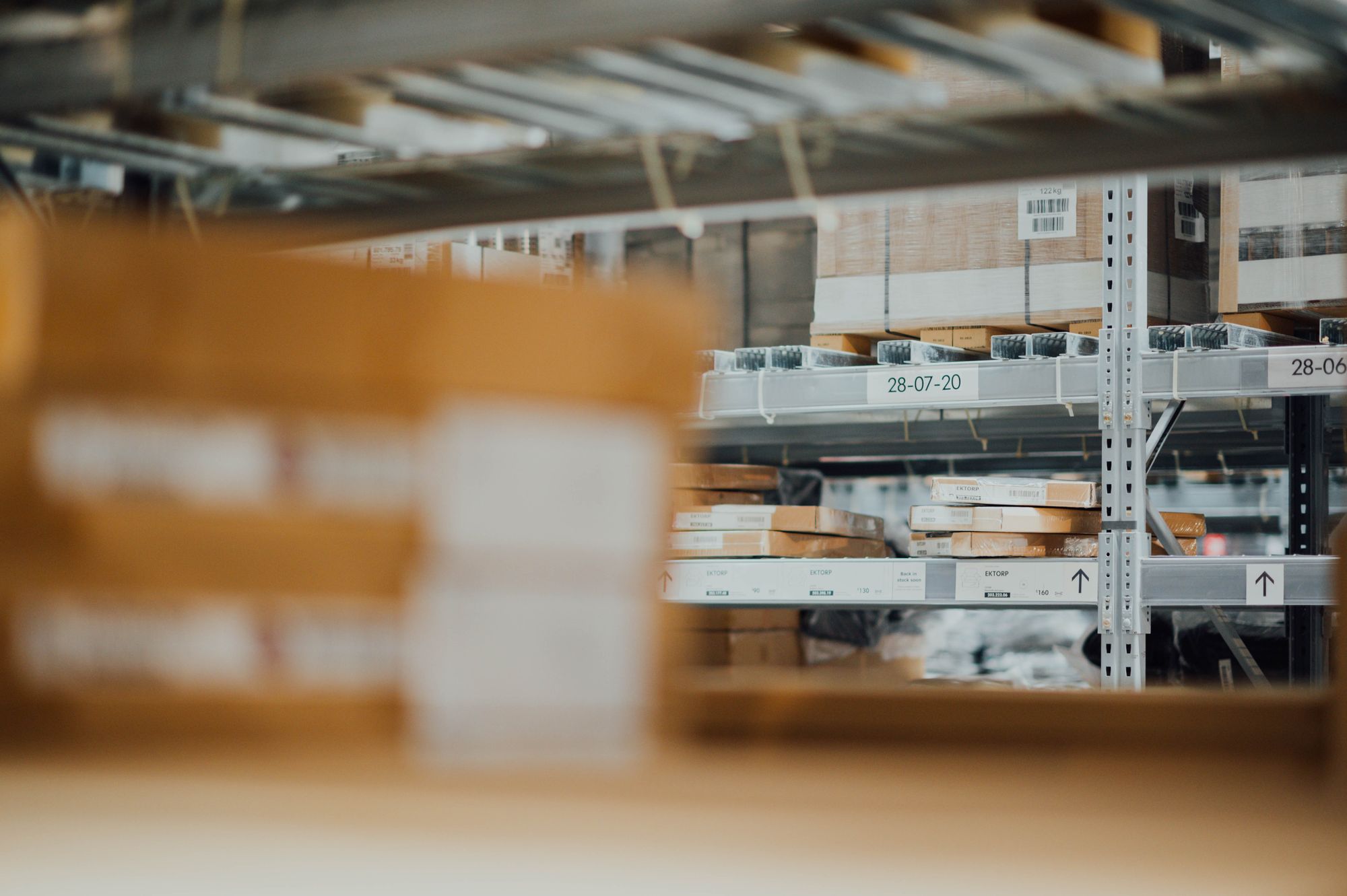 To avoid double ordering, spoilage of goods, late deliveries and customer complaints, an accountable inventory management system should be established irrespective of where you are storing the products.
Your products can be stored in an extra room, on extra shelves, in an unused garage or a warehouse. But if all of them have their SKU numbers, it would ensure that the picking part of the eCommerce fulfillment process is efficient, accurate and time-saving.
Order Processing
Once the order has been received and stored properly with their SKUs, the warehouse staff will pick it up and send it to the concerned destination for its packing. Your place of packing can be an altogether different warehouse, or it can also be the tabletop of your kitchen depending on the size of your business.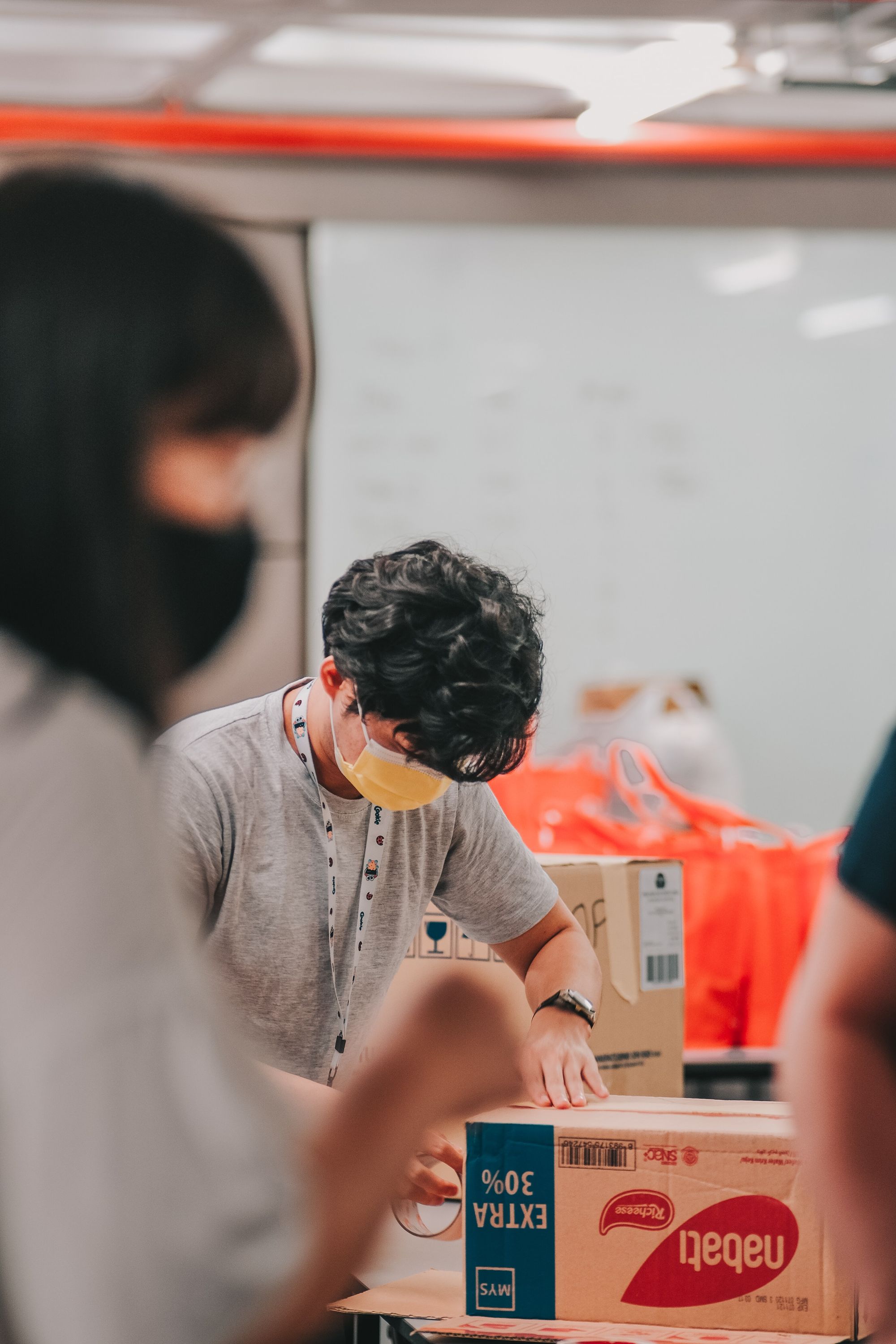 What is constant in this stage of the eCommerce fulfillment process is that the entire order goes through a series of quality control checks, it is ensured that the SKUs match the order and that no damaged products are shipped.
Shipping
When the order reaches the shipping step of the eCommerce fulfillment process, the best shipping method is determined for the product to be dispatched. If your business sells only a few handfuls of products that require basic delivery, one shipping carrier like Indian Post's Speed Post, US postal service would be sufficient.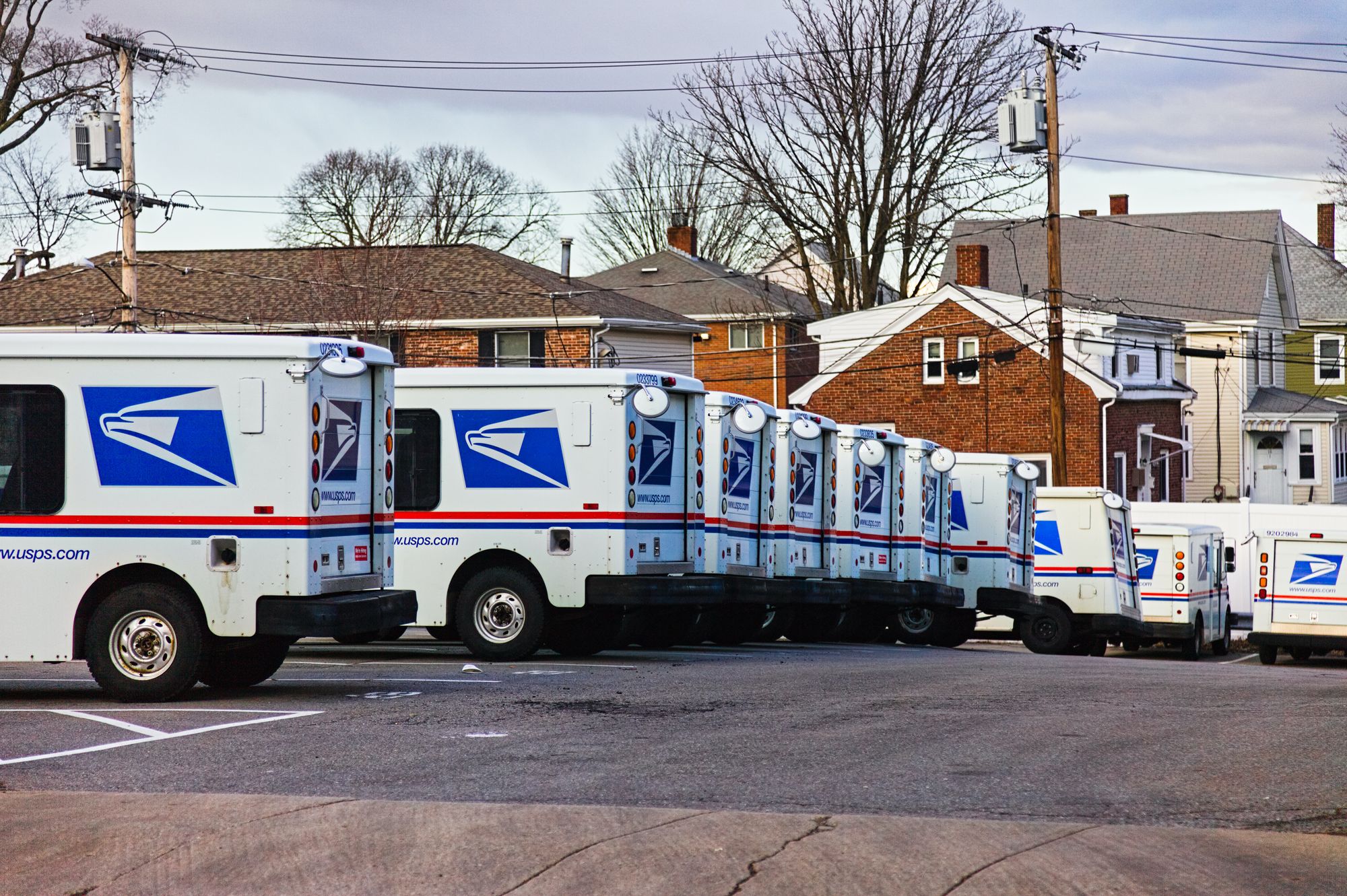 However, if your business has varied products in all shapes and sizes that need to be shipped domestically and internationally, this step of the eCommerce fulfillment process becomes complex.
After the shipping option has been selected, the products to be shipped are scanned, packing slips, freebies or any such things which are to be added are done so before the package is sealed.
The shipping company is responsible for updating the status of the product shipped so that the seller as well the customer can track it.
Returns
For an eCommerce business, the provision of easily returning products to the seller if damaged or unsatisfactory becomes a big part of the customer's buying decision. This provision makes them feel secure and they are encouraged to make a decision that might be perceived as risky by them.
For an eCommerce business hence, they should be able to handle these returns effectively as included under their eCommerce fulfillment process. This too would play a determining role in the success of the business.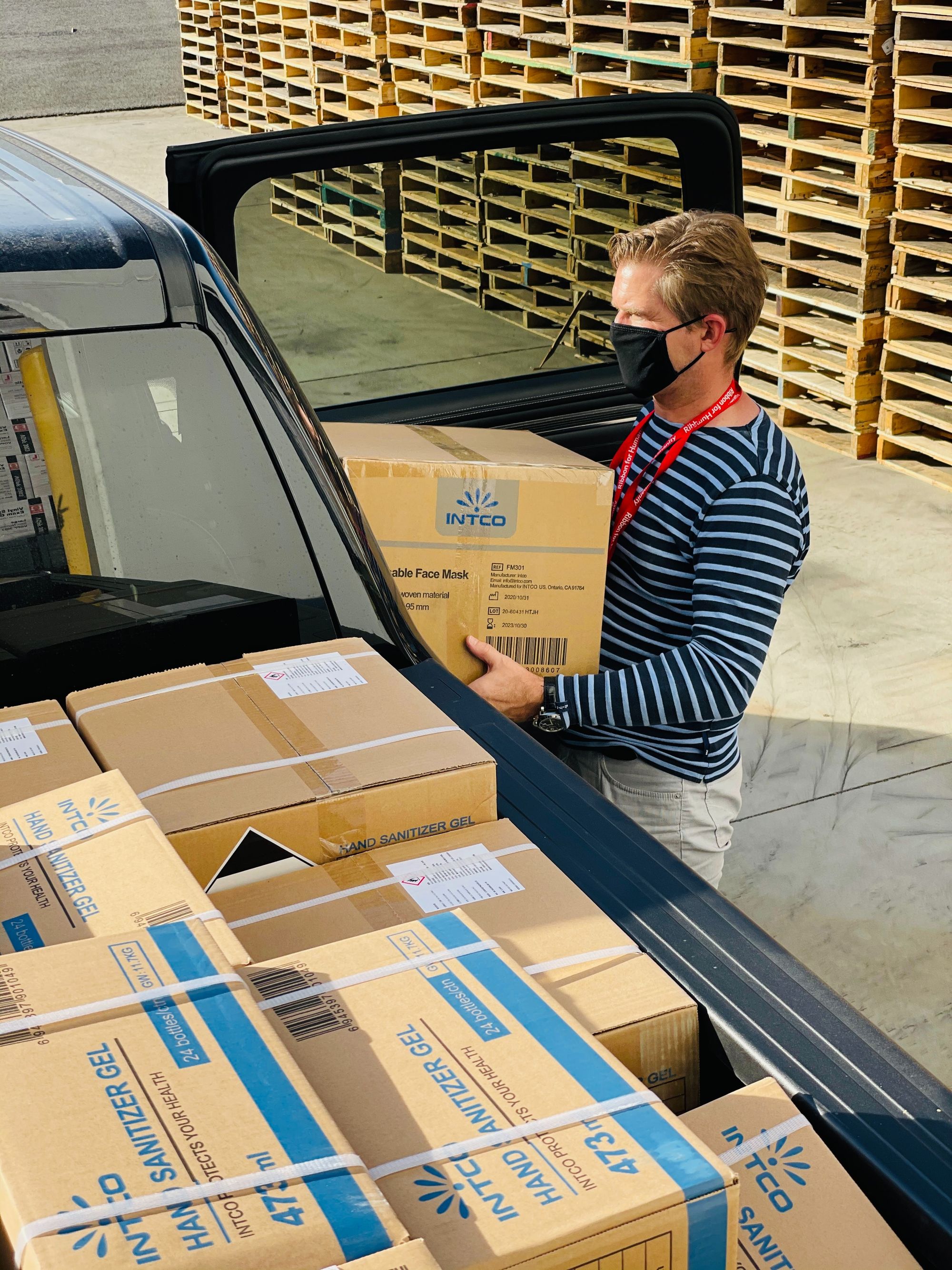 To facilitate returns, an internal, as well as an external return's policy, must be established. The external return's policy is the one that would be mentioned on your eCommerce platform for your customers, outlining how and where to send the returns. The internal return's policy is for the staff or your eCommerce fulfillment provider, outlining how the returns should be handled once they arrive back at the warehouse.

What to Consider When Looking for an eCommerce Fulfillment Solution?
Finding an eCommerce fulfillment solution that fulfills your business needs is important.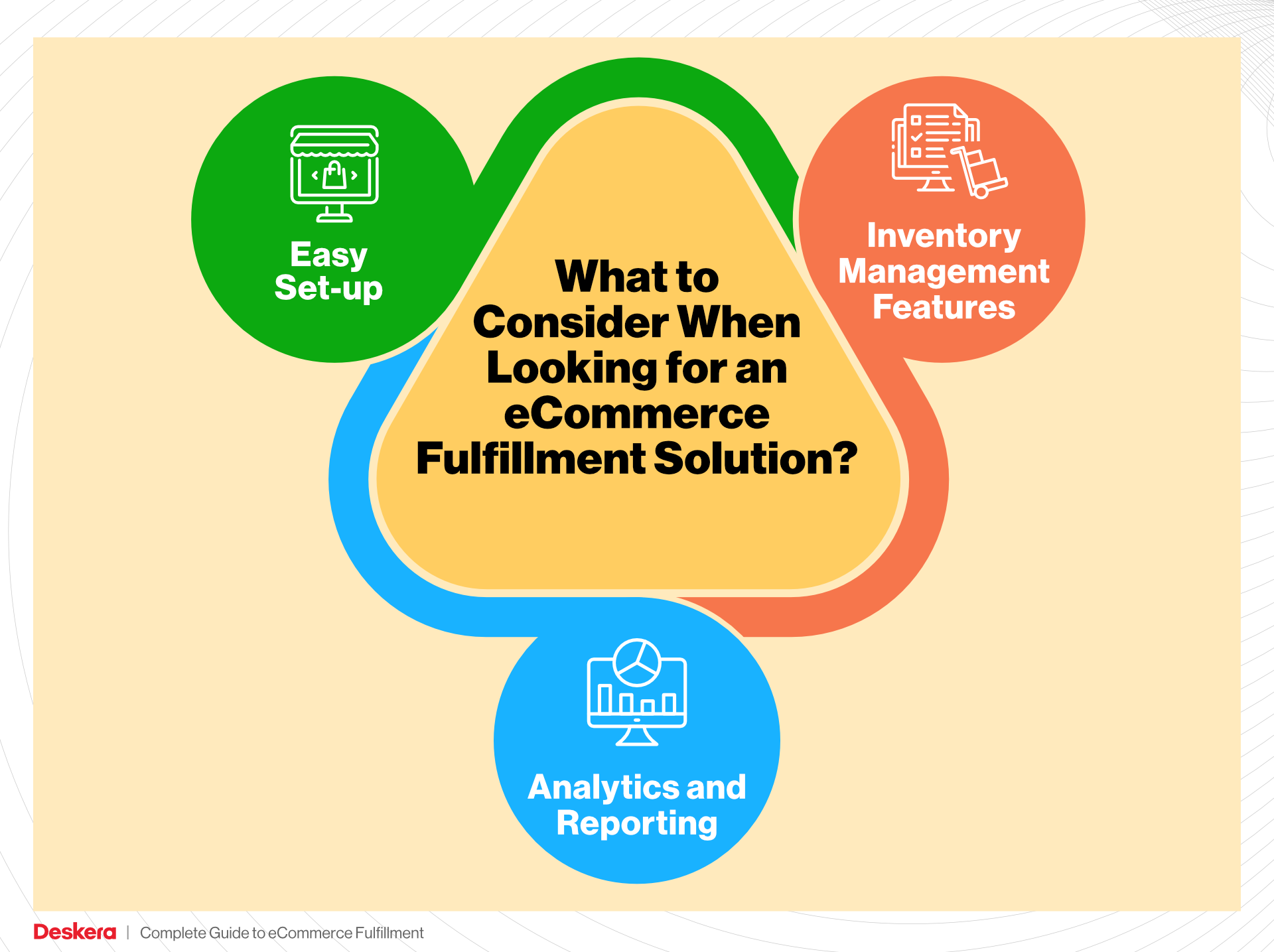 To do so, the following features are a must in your eCommerce fulfillment solution-
Easy Set-up
Choose an eCommerce fulfillment solution that is easy to set up and integrate with your eCommerce platform. Such a set-up should let you synchronize your online store with your fulfillment service, allow importing of orders, configure shipping options, send data and facilitate returns to mention the few important functions.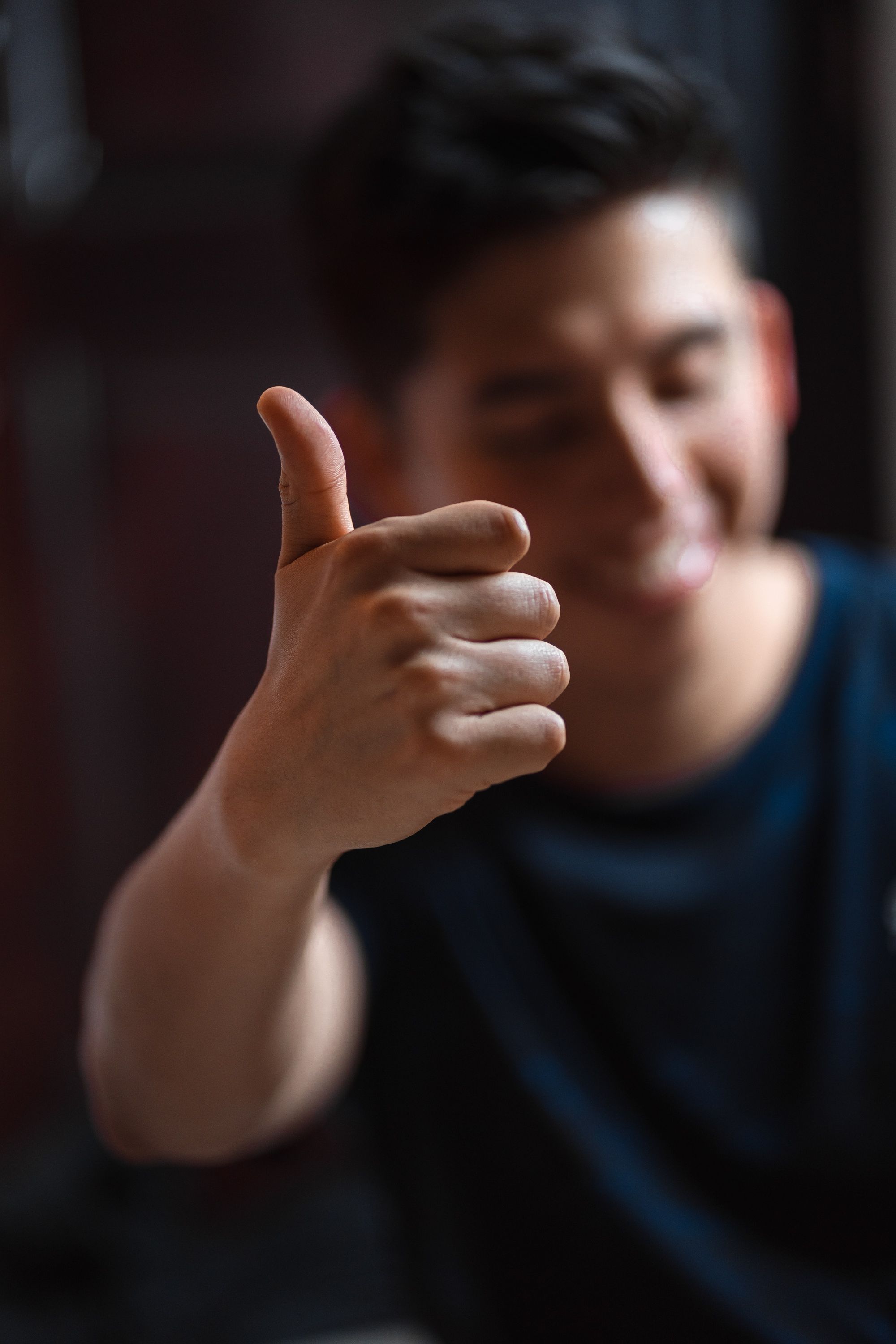 Inventory Management Features
Using an eCommerce fulfillment service that gives you real-time data of your inventory's status, quantity and locations are important to enable faster and cheaper shipping and thereby more customer satisfaction and retention.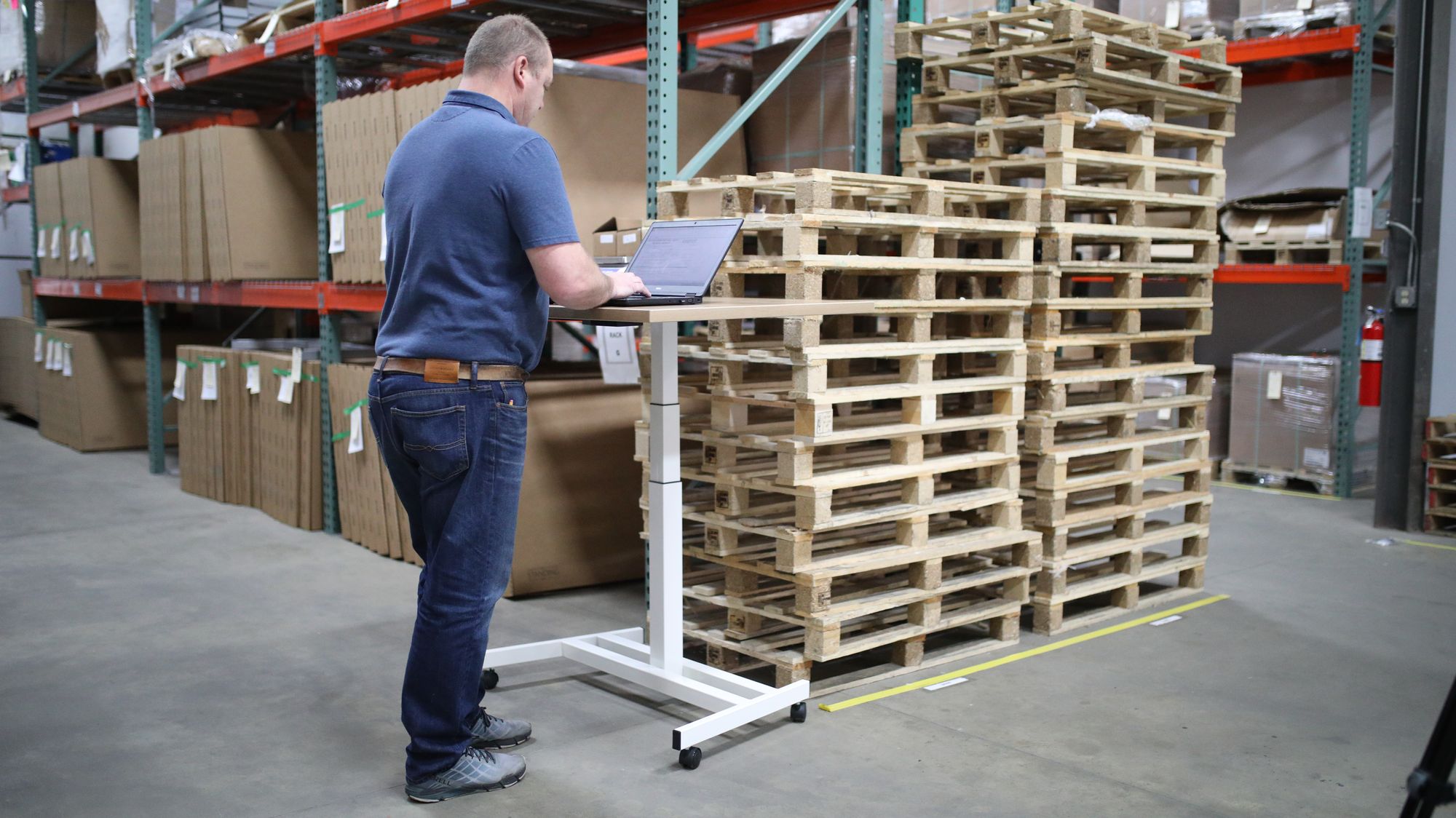 Your eCommerce fulfillment service provider should have an inventory management system such that it lets you replenish your inventory quickly and also send faster inventory transfer requests.
Analytics and Reporting
The eCommerce fulfillment service that you choose should have a system in place for analytics and reporting. The analytics and reporting done should be for storage costs per unit, shipping costs and fulfillment centres which need restocking.
These analytics will help you to know about the cost of goods sold incurred and how you can reduce it and thereby earn more, improve your cash flow statement, and have a positive balance sheet.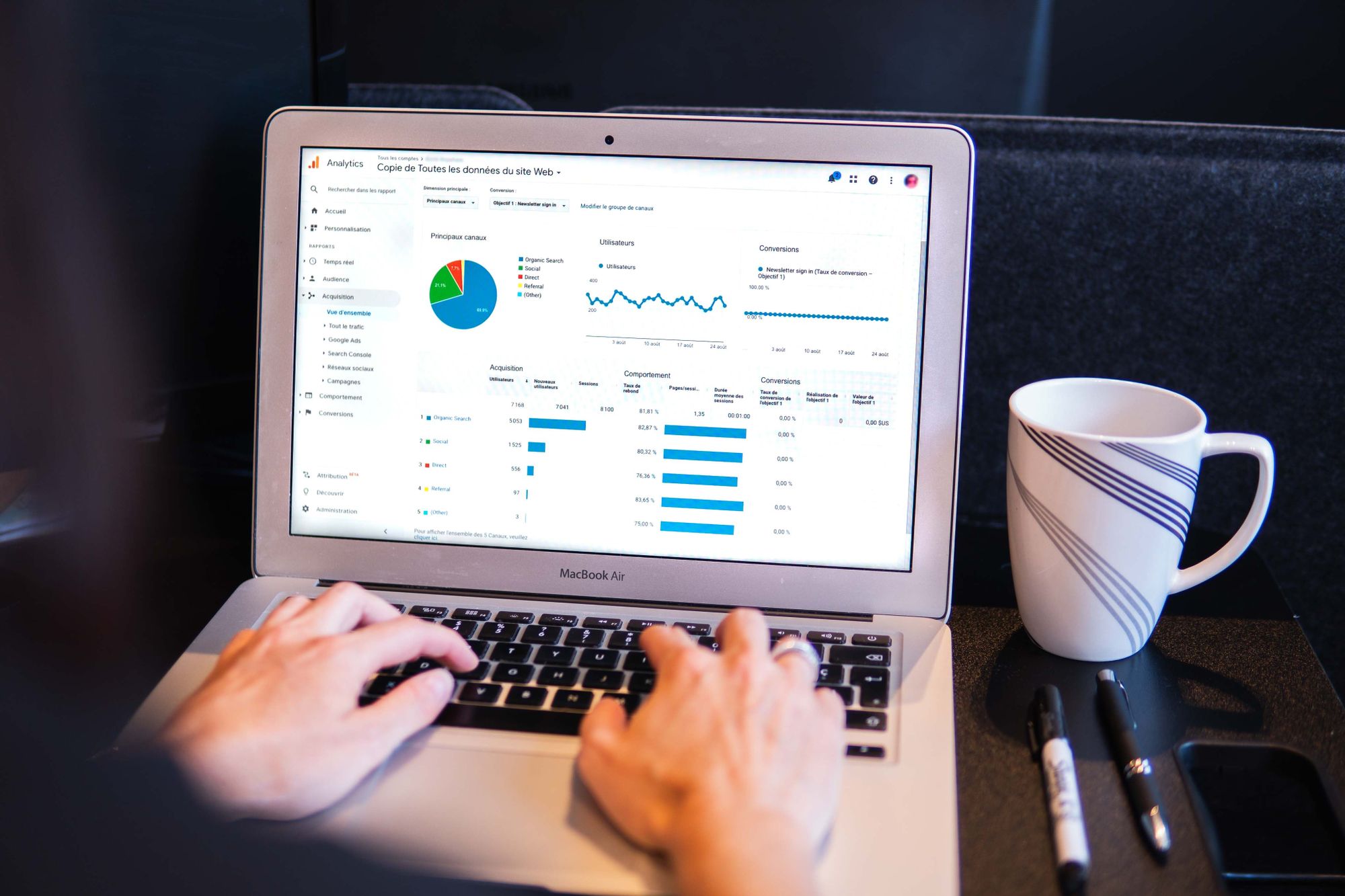 It will also show you the performance of your eCommerce fulfillment process, and thereby the scope of improvement or preparation against threats.
Such insights hence will help you to make quick and informed decisions, while also allowing your business to benefit from its strengths and opportunities.
It will also help you to identify the niche as well as mistakes in your eCommerce fulfillment process, including your business's lead time. For instance, if you have chosen dropshipping as your eCommerce fulfillment model, it will help you to identify your dropshipping niche and your dropshipping mistakes.
Types of eCommerce Fulfillment Models
For any eCommerce business, the method of order fulfillment is one of the decisive factors. Be it high expectations of the customer, or high shipping costs, it is essential to choose the right fulfillment model to ensure that the orders continue to come and the deliveries are made on time.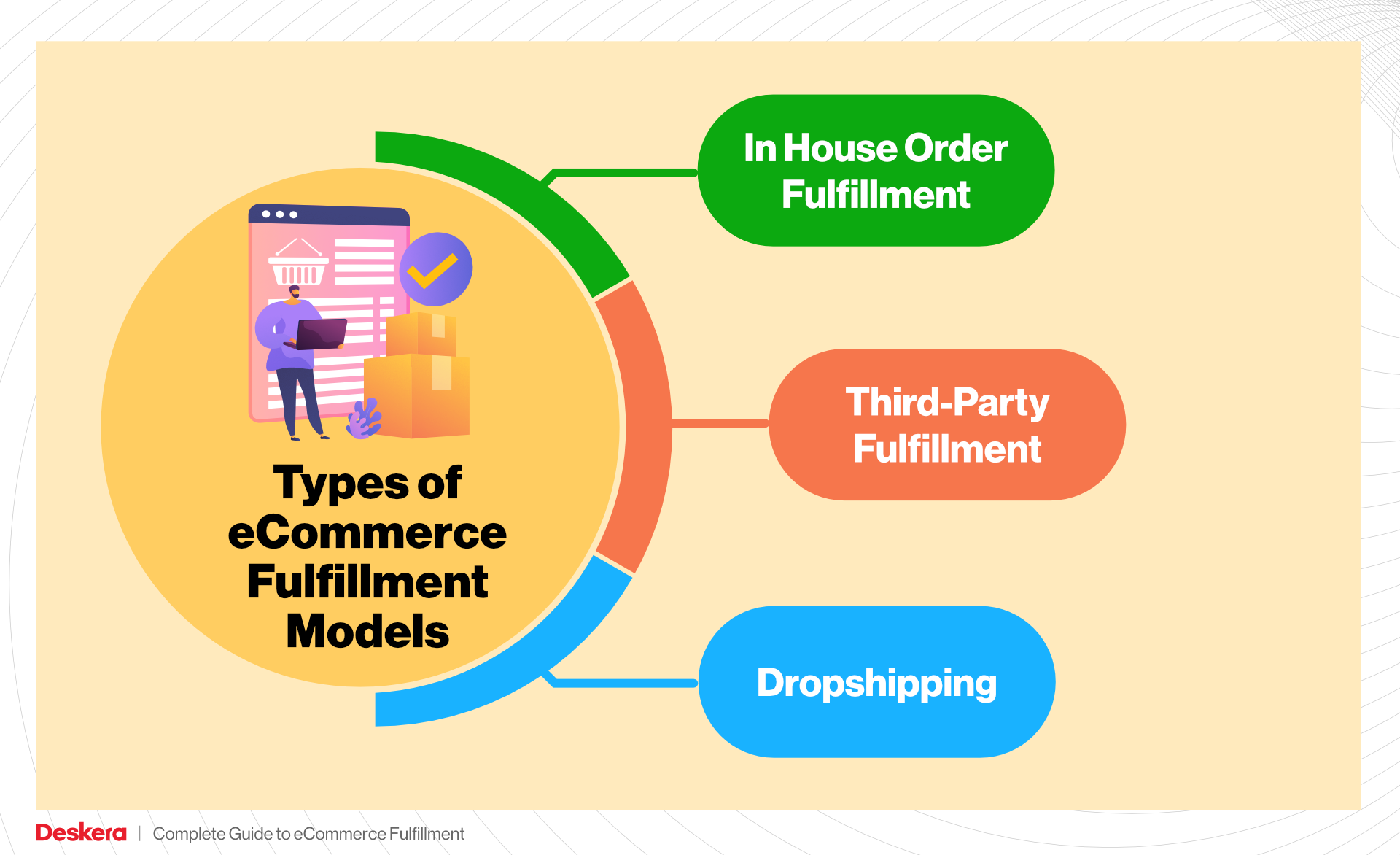 The 3 types of eCommerce fulfillment models are:
In House Order Fulfillment
This is also known as the self fulfillment model as the seller fulfills the entire process by himself without any involvement of a dropshipper or a 3rd party.
As this model is time-consuming, this model is best used by those who are owners of small businesses and have low order volumes. Once the business starts expanding the order volumes increase, the sellers shift to another model.
An example of such sellers is all those sellers on Instagram and Facebook who pack the orders at their homes and then courier the shipments.
The advantages of the in-house order fulfillment model are:
Lowest start-up costs
Can offer custom packaging
Easiest to implement
Control over the entire eCommerce fulfillment process

The disadvantages of the in-house order fulfillment model are:
Time-consuming
Cannot be scaled when business operations and sales increases
No shipping discounts can be offered
Limited storage space
Limited labour
Complex
Requires order fulfillment software
Third-Party Fulfillment
When the orders increase in volume, it becomes too complex for the sellers to handle the entire process after receiving the order single-handedly. To prevent late deliveries and break the hopes of their customers, the sellers resort to third party order fulfillment.
By outsourcing a major chunk of your fulfillment activities to a third party, you will be left with more time to dedicate to your core business operations like designing, marketing and the making of the product.
The third party tends to have great logistical powers which ensure the continuous growth of your business.
The advantages of 3rd party fulfillment model are:
Operating costs are reduced
Can leverage industry expertise
Large network of providers
Improved data insights
Easy to scale
Optimized shipping, handling and returns
Dedicated fulfillment centre for bulk inventory
Discounted shipping rates
Streamlined process
The disadvantages of 3rd party fulfillment model are:
External dependency
The service provided by them can make or break your business reputation
Lesser control over shipping, customer service and returns
Out of the many 3rd party fulfillment providers, only some are good and choosing them can become tricky.
Dropshipping
Dropshipping is the model which removes the need of the sellers to have an inventory because they neither make the products to be sold nor store them.
How this model works is that after the seller receives an order, it is automatically or manually forwarded to the manufacturer who then ships it to the customer.
Thus, because the seller has no control over the entire fulfillment process, the satisfaction of the customers is directly reliant on the work of the dropshippers.
Amazon dropshipping and Aliexpress dropshipping are two of the major dropshipping companies that you can rely upon for your eCommerce fulfillment process.
The advantages of dropshipping fulfillment model are:
Less overhead costs
Lesser investments
Global accessibility
Diverse product catalogue
Faster business growth
A singular focus on product sales
Easy-to-start online business
Only pay for what you sell
Lower order fulfillment costs
Easy to update inventory

The disadvantages of dropshipping fulfillment model are:
No benefits of bulk pricing
No control over shipping and handling
Lower profit margins
Shorter lead times
Reliant on supplier stock and customer service
Low-quality control
Zero product customization
Complex coordination among multiple dropshippers
The limited scope of branding

How to Decide Which eCommerce Fulfillment Model is Best For You?
Deciding amongst these models is dependent on the type of eCommerce business you run, its requirements and its goals. It hence mainly depends on these factors:
The Type of Products You Sell
The Order Volume
Management of the Inventory (choosing between self-management and outsourcing to a third party)
Sales Channel and Technology
Customer Location
If you want an investment-friendly model, with a lesser workload and complexities to handle single-handedly, dropshipping would be the best model for you.
If you have a small business that offers lots of customizations, even in packaging and the order volume is low, an in-house order fulfillment model will be best for you.
If your business is witnessing robust growth, then a 3rd party fulfillment model is best for you so that your workload and responsibilities get divided.
Additionally, your eCommerce fulfillment strategy should complement your various sales channels rather than complicating them further. This is especially necessary for terms of eCommerce fulfillment technology which should be able to integrate across the various sales channels that you use. This will make it more efficient, cost-effective as well as enhance your customer support, improve customer satisfaction and ensure customer loyalty.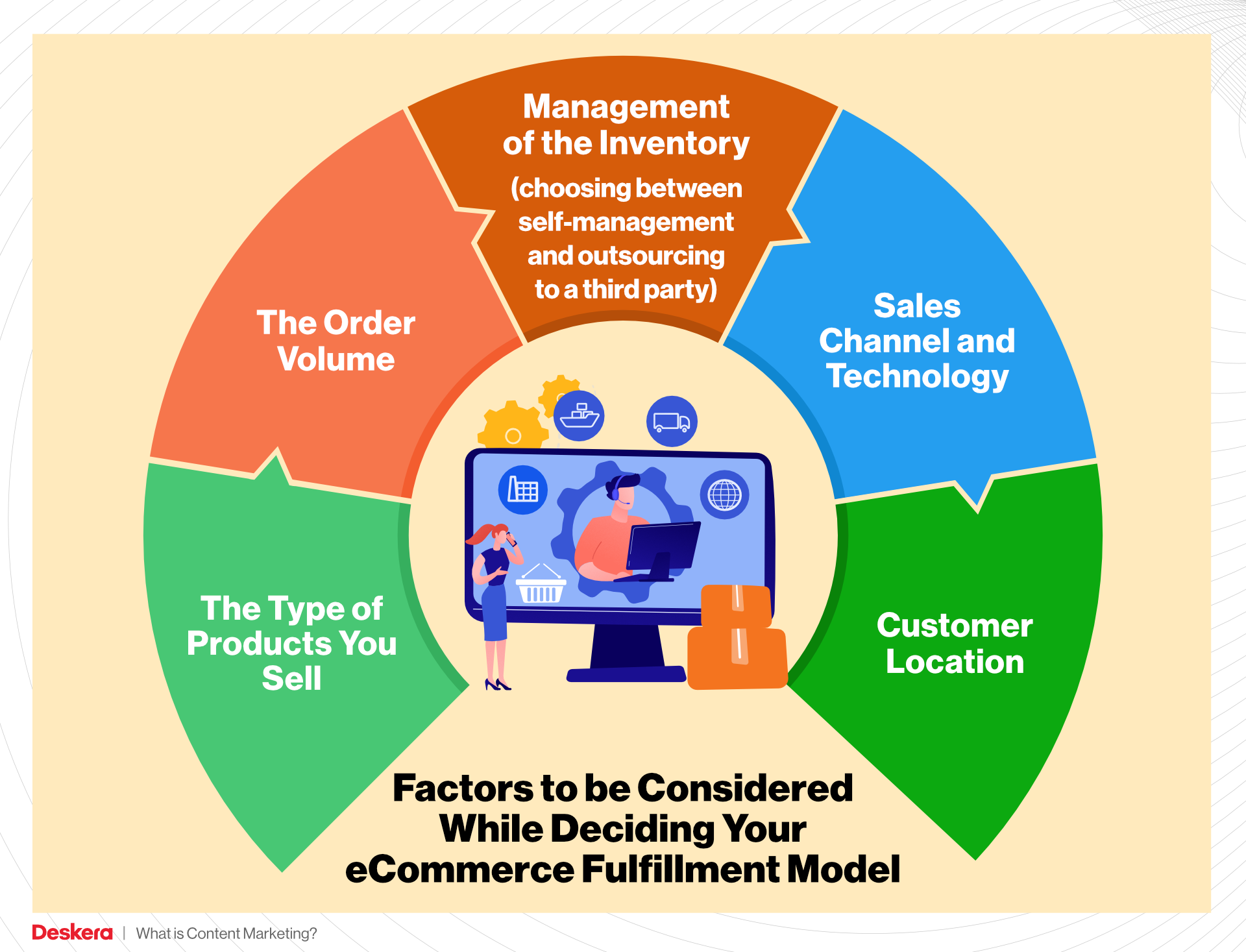 To ensure the proper functioning of your fulfillment service and operation, you need to ensure that your business has the right inventory management software in place.
An inventory management software should be such that it integrates real-time details and analysis of the available inventory across various locations. It should also have a system in place to avoid stockouts as this can be detrimental to the quality of products and services promised to your customers.
The software you use should also be well versed with keeping a track of your order and where it has reached in achieving its goal of reaching the customer and winning their satisfaction, trust and loyalty.
Having software that keeps a track of inventory, picking and packing of the products, shipping and tracking of the products, delivery of the products, their payments or their returns processing will smoothen your eCommerce fulfillment process and therefore ensure success for your business with high net sales, gross profits, net profits and healthy financial statements.
Such an all-in-one software is offered by Deskera, with its analysis also aiding you to make quick and informed decisions.
To ensure that your shipping time and costs remain reduced, it is important to make sure that your packages travel as few shipping zones as possible. This is possible when you have your inventory spread across several locations and you are fulfilling your orders from densely populated, centrally located urban areas. One of the other benefits of this is that you will be able to use more of the cheaper ground shipping instead of the more expensive air shipping.
eCommerce Fulfillment Process Challenges
An eCommerce fulfillment process can pose several challenges for you, especially if you are already wearing several hats for your business. These challenges can become barriers against scaling your business and sending out your orders on time.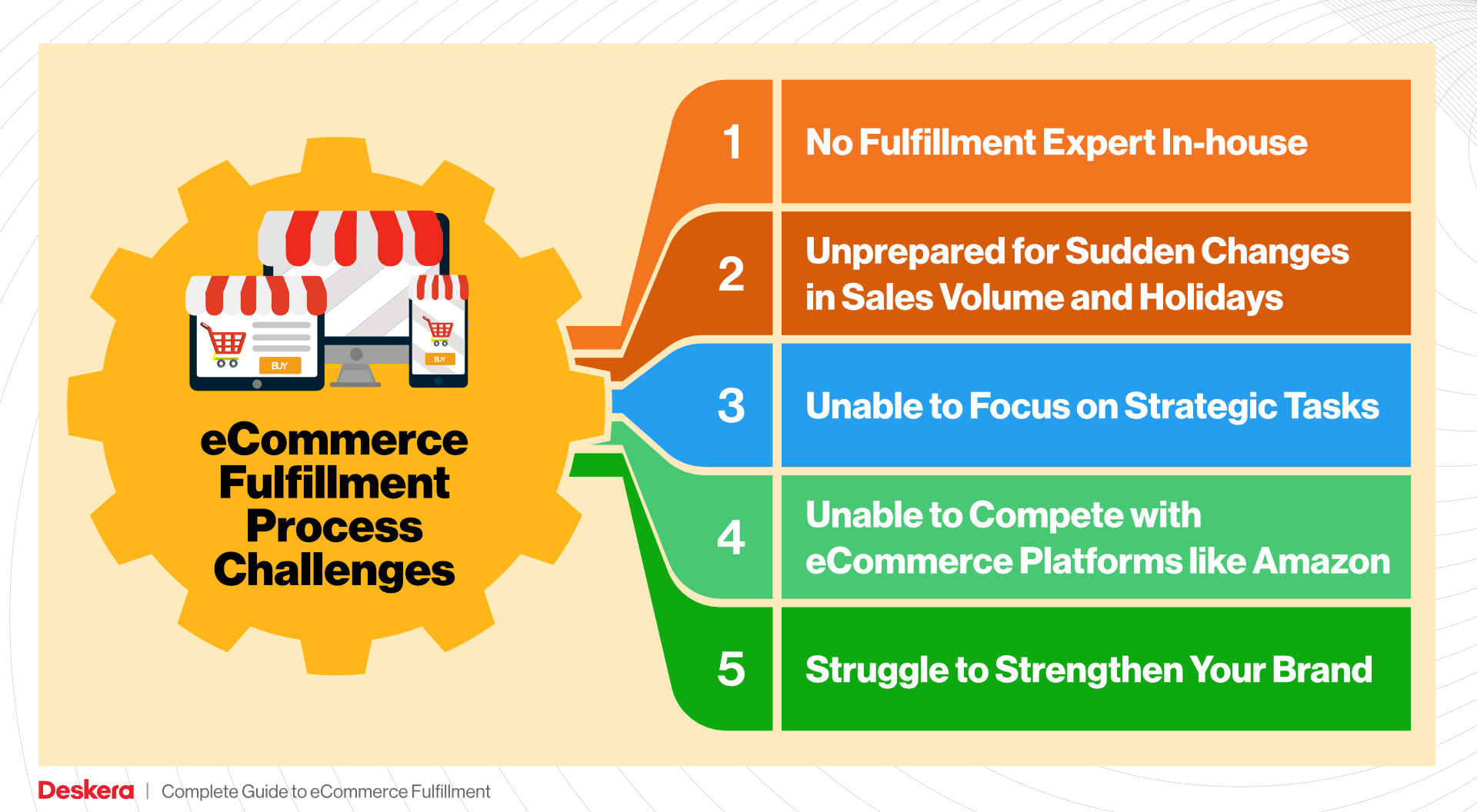 Some of the logistical challenges that you are most likely to face are:
No Fulfillment Expert In-house
When you have started your eCommerce business, you already have several skill sets and responsibilities that you are balancing between. Having to understand the eCommerce fulfillment process in detail including the ins and outs of shipping can become overwhelming for you. The complexities start from as basic yet as important as which eCommerce model to choose.
Unprepared for Sudden Changes in Sales Volume and Holidays
When you have already chosen your eCommerce fulfillment model, you have chosen it based on your average everyday sales. This leaves you unprepared for a sudden increase in sales volumes due to the holiday season.
With more orders being placed, more people would be required to ship them out and ensure customer satisfaction. However, these people cannot be kept around all year round when the sales will be slowing down as they would add to operating expenses and eat into operating incomes.
Unable to Focus on Strategic Tasks
When you are self-fulfilling your eCommerce orders, you are unable to spare enough time for growth-oriented tasks that improve your business. While you are packing and shipping your orders, you are losing out on growing your customer base, creating new products and engaging in the marketing activities of your business.
This results in a loss of revenue for your business and thereby its growth and development.
Unable to Compete with eCommerce Platforms like Amazon
eCommerce platforms like Amazon ensure fast and cheap delivery to all its customers by making use of the presence of its fulfillment centres across cities and regions.
However, if you are fulfilling orders out of one location, you would not be able to give affordable options to all customers which inherently gives Amazon an edge over you.
On the other hand, selling through amazon will in no way compensate for this situation as Amazon does not permit you to market to your customers directly or have a customer mailing list.
To compete with such platforms and the products that they provide, you will need to have your unique and strong niche, a strong brand awareness, loyal customer base and an eCommerce fulfillment model that best suits your business and your customers such that it encourages customer retention.
Struggle to Strengthen Your Brand
As an online business owner, you will need to focus on converting your online brand image into an in-person experience that extends beyond your product. One of the best ways to do so is by giving customized packaging such that, even unboxing of your product becomes a cherished experience for your customers.
Your packaging and thereafter its unboxing is the first experience that your customer is going to have with your product and paying special attention to it will reap you benefits in the long run.
One of the ways in which this will happen is that if your customers love your packaging and the unboxing experience, they will share this over their social media- which would be as efficient a marketing strategy as word of mouth marketing is.
Not Using the Right Technology
You will face extra challenges in your eCommerce fulfillment process if you are resorting to manual accounting, inventory management, order management and marketing. Not only will this become more time consuming, but also more prone to inefficiencies, mistakes and losses.
Using the right technology will facilitate you to give an eCommerce fulfillment experience that your customers value and love, hence winning their loyalty and thereby the profits earned from their sales. Cloud systems like Deskera can assist you here.
How Can Deskera Assist You in Your eCommerce Fulfillment Process?
Deskera is an all-in-one business software that offers integrated accounting, CRM and HR software for your business's growth. Through Deskera books you can configure your sales and purchase cycles, while also providing controlled access to your teams to manage daily transactions.
Sign Up with Deskera for Free Trial
Try Us For Free Today
Deskera books also allow scanning documents with your phone to record bills, expenses and purchase invoices. Your business can also be connected with more than 10,000 banks through Deskera books which leads to faster bank reconciliation. Deskera books also allow you to manage your finances the way you want- be it job accounting, cost accounting or project accounting.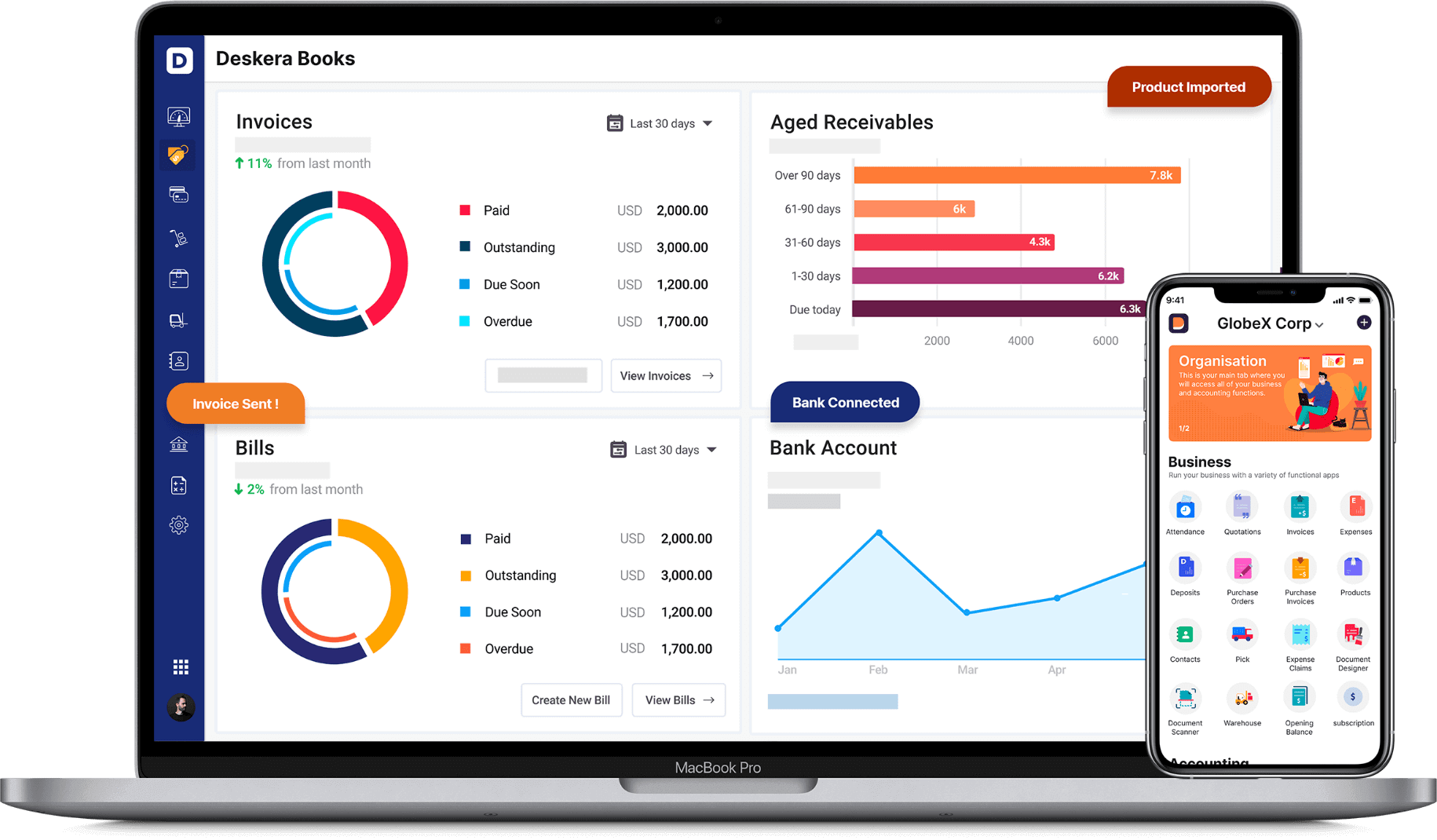 Deskera books have an advanced product and inventory management with serial, batch, bill of materials, multiple warehouses and stock transfers and adjustments to mention the most important inventory management functions.
Deskera books also have built-in real-time business and financial reports which give better insights for making your decisions.
Deskera CRM has a customer ticket management system along with contact and deal management. It automates after-sales support, which helps in digitizing customer service as well as keeping track of customer satisfaction metrics through the reports it generates.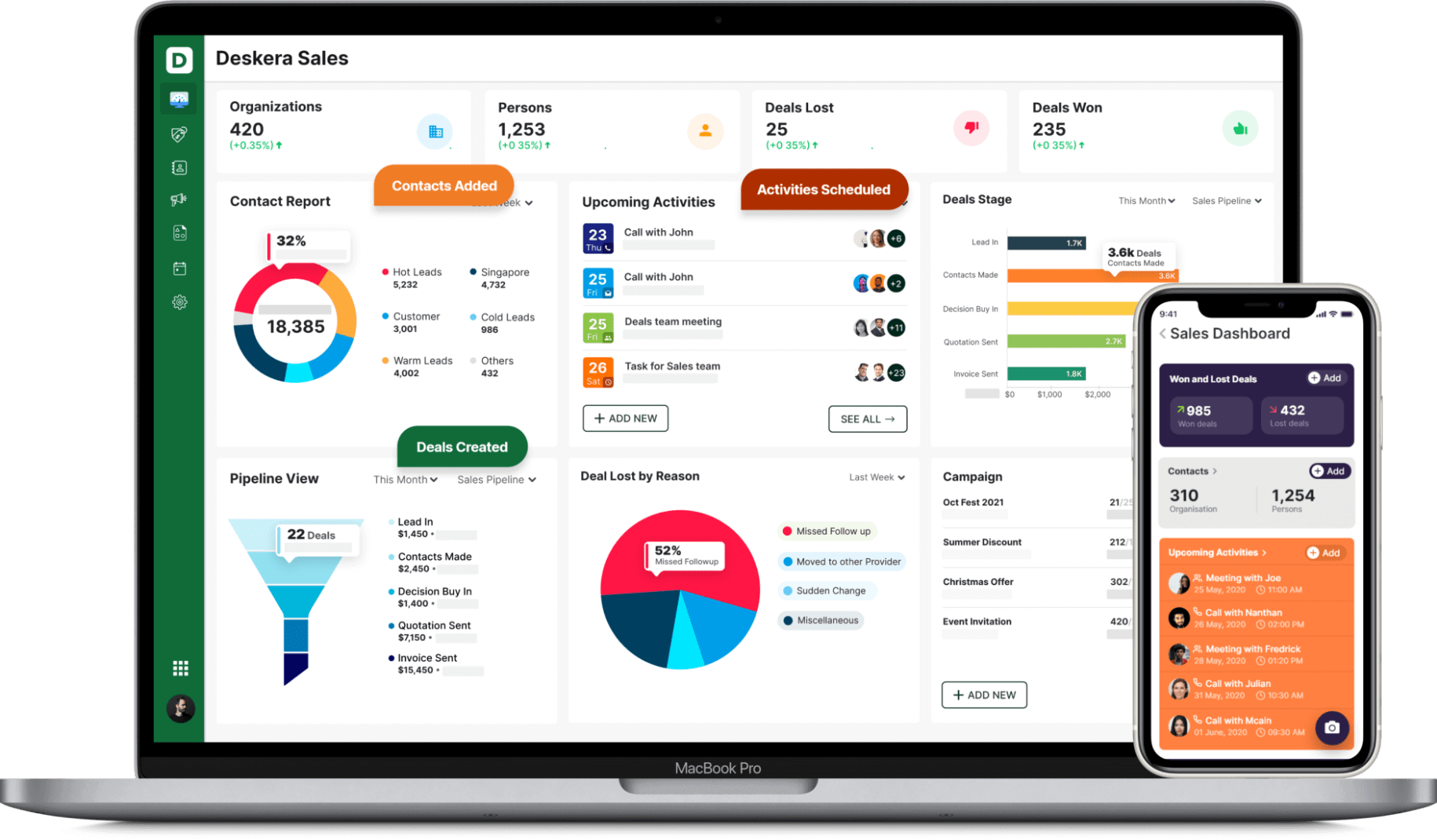 Deskera is a software that will ensure that your eCommerce fulfillment process satisfies your customers, your business needs as well as meets your business goals.
Key Takeaways
For your eCommerce business to succeed and have long term customers, the eCommerce fulfillment process is very important. The eCommerce fulfillment process includes:
Receiving
Storage
Order Processing
Shipping
Returns
Things to consider when looking for an eCommerce fulfillment solution are:
Easy Set-up
Inventory Management Features
Analytics and Reporting
The different models of eCommerce fulfillment are:
In-house Order Fulfillment
Third-Party Fulfillment
Dropshipping
After weighing their advantages and disadvantages, these are the factors to be considered while deciding your eCommerce fulfillment model:
The Type of Products You Sell
The Order Volume
Management of the Inventory (choosing between self-management and outsourcing to a third party)
Sales Channel and Technology
Customer Location
Lastly, the challenges you will most likely face during your eCommerce fulfillment process are:
No Fulfillment Expert In-house
Unprepared for Sudden Changes in Sales Volume and Holidays
Unable to Focus on Strategic Tasks
Unable to Compete with eCommerce Platforms like Amazon
Struggle to Strengthen Your Brand
Not Using the Right Technology
For the long-term financial health of your business, this complete guide to eCommerce fulfillment will be a huge help, along with Deskera Books and CRM.
Related Articles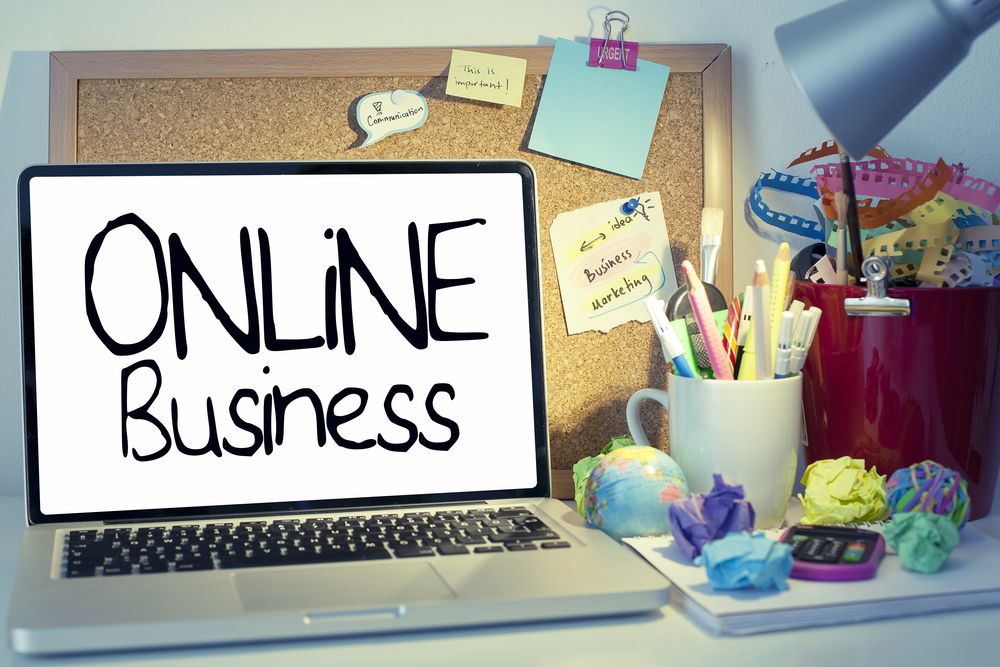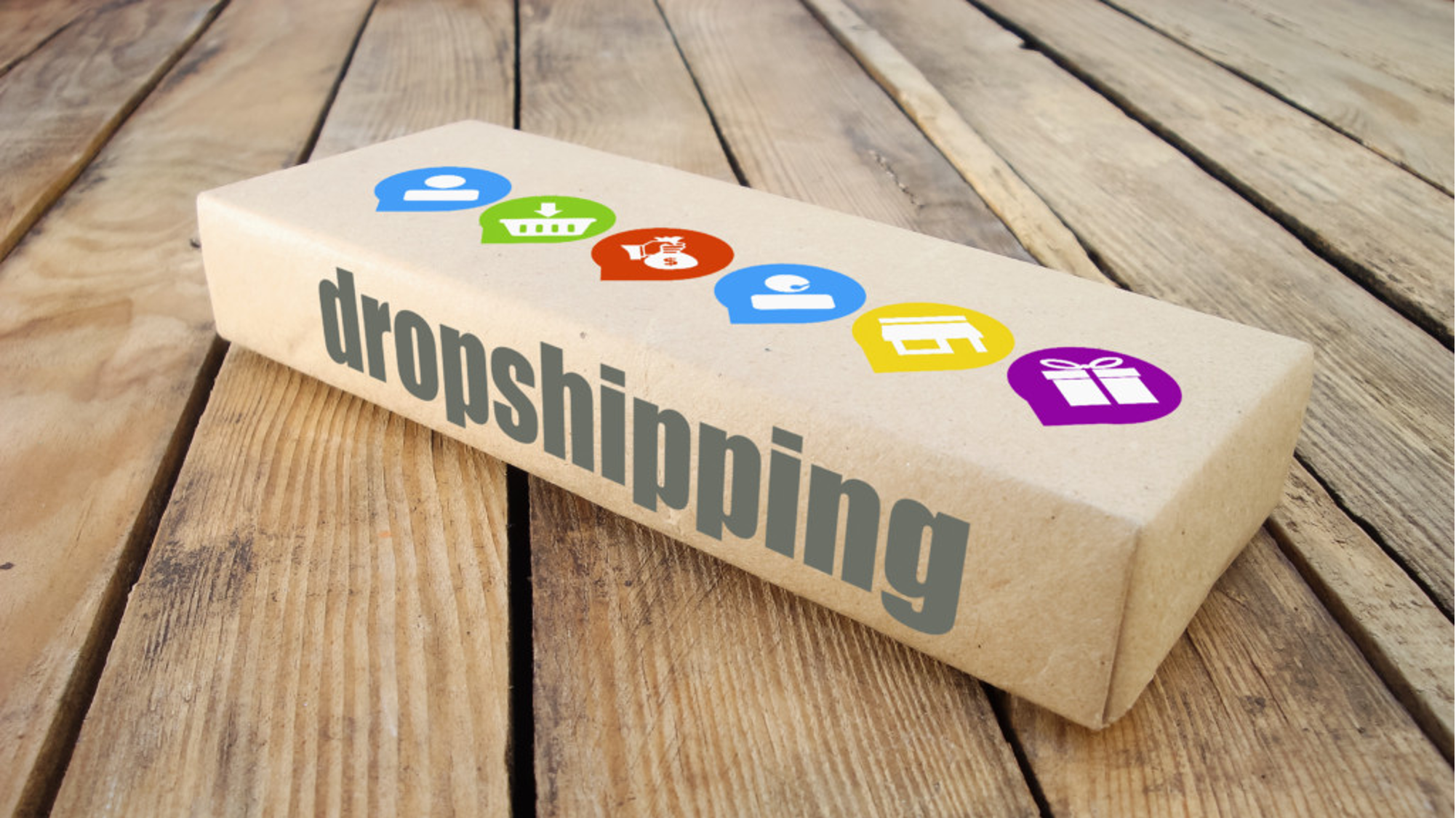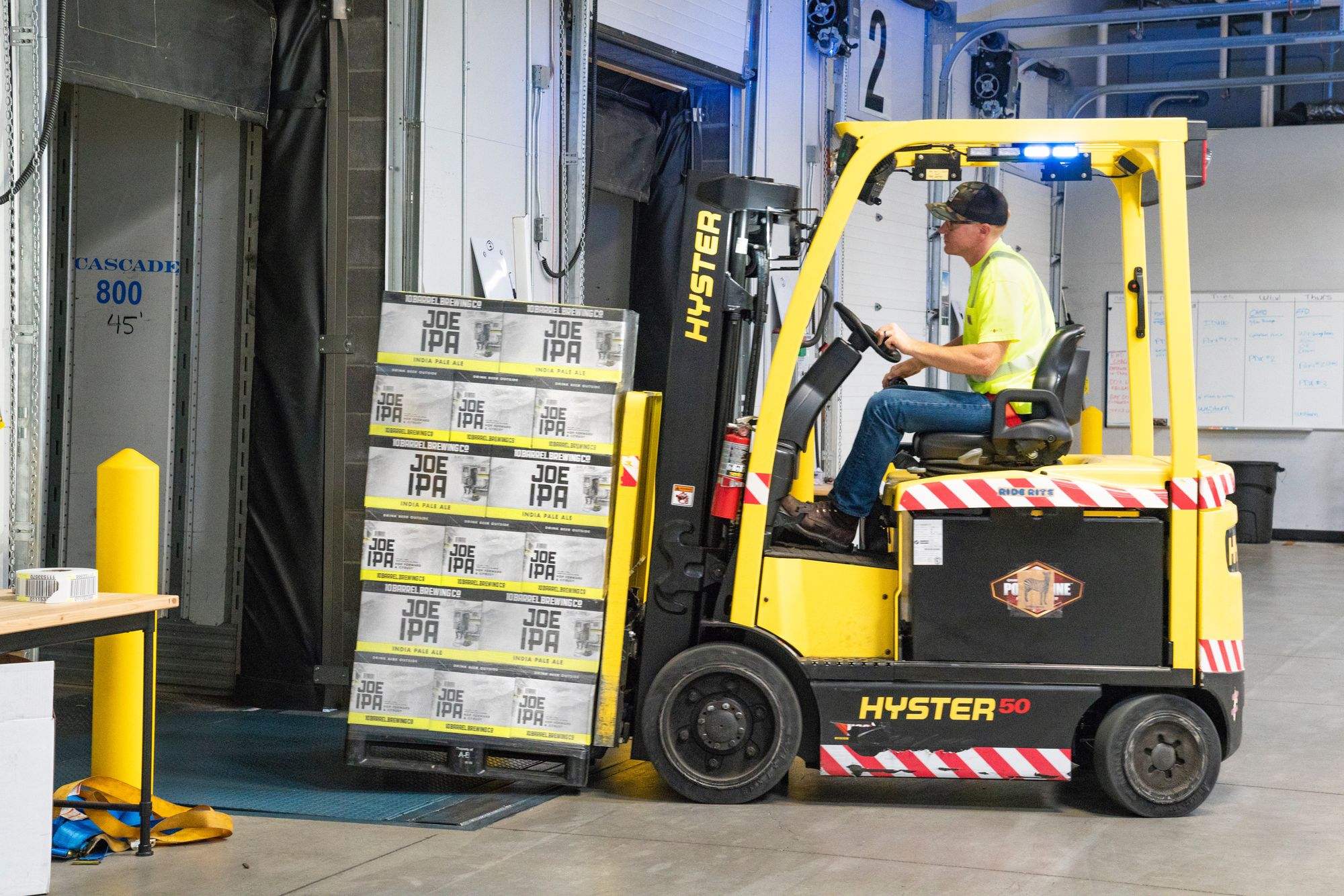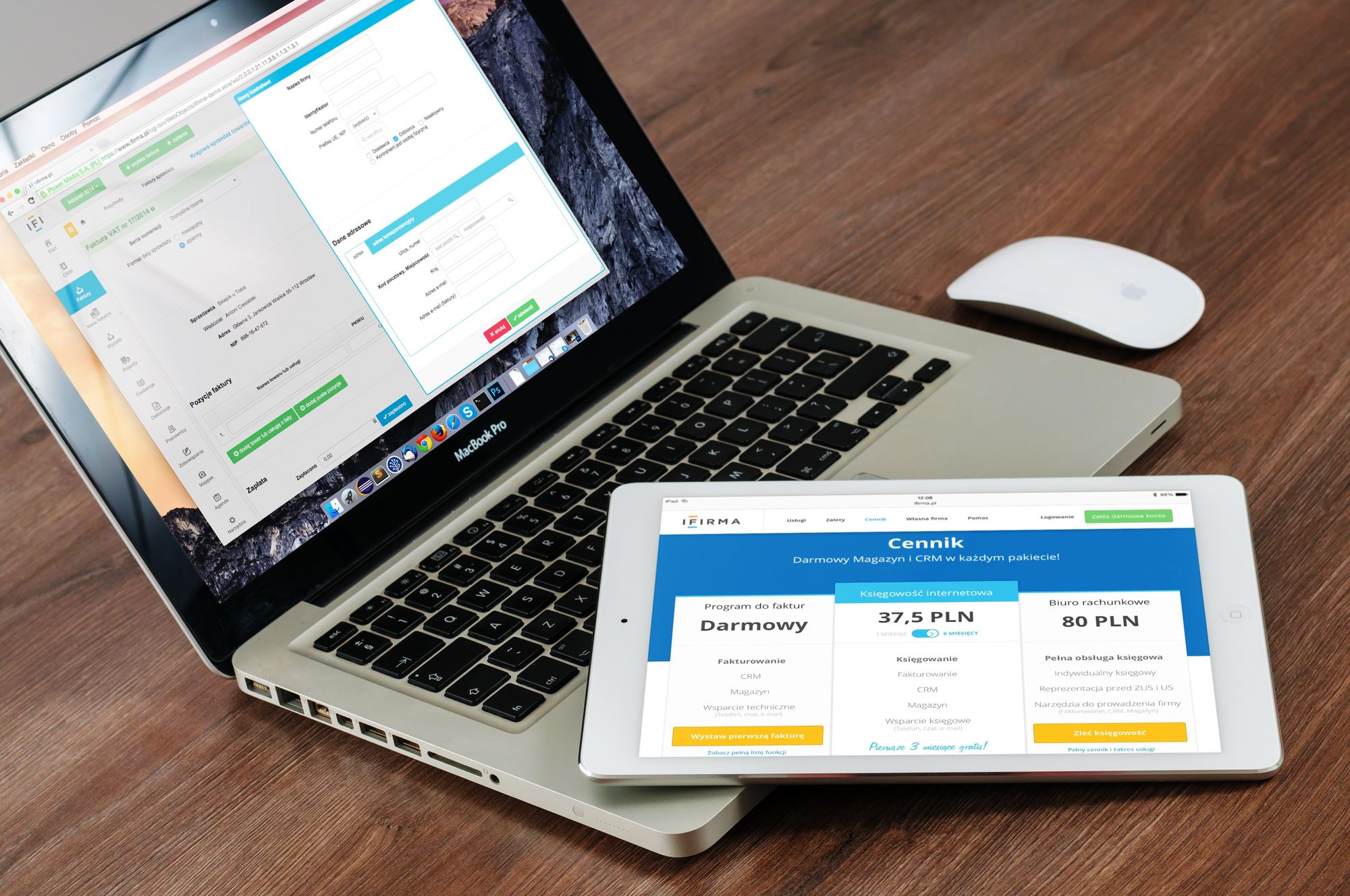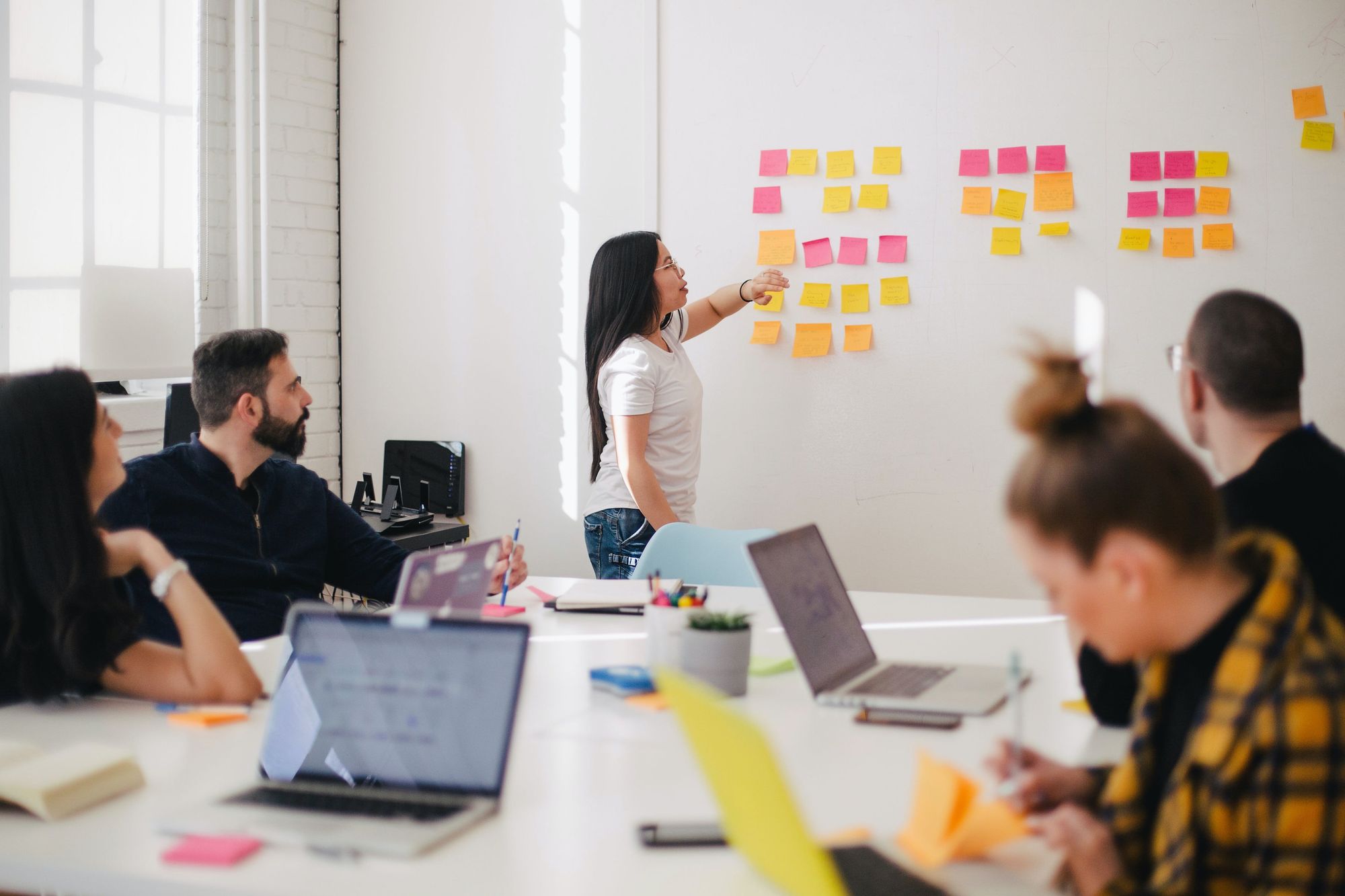 ---
---