There is a lot of competition out there for online e-commerce businesses. E-commerce email marketing is a great way to get products in front of a vastly growing market. It is important to know how to set yourself apart with your e-commerce marketing strategies. Winning at e-commerce takes a lot of skill, thought, effort and persistence. All e-commerce businesses should use good low-cost marketing strategies like email marketing to bring in revenue and profit.
What is E-Commerce Email?
Emails are one of the most popular and easy digital communication methods; this is why email marketing is very effective for e-commerce. E-commerce can use email marketing to promote products of an online store to existing or potential customers.
What is E-commerce Marketing Strategy?
E-commerce marketing strategies need to focus on capturing people that are looking for products and actively using several techniques to get people to want to find you. Integrating email data at will help you nurture leads and engage customers. This will give you more time to spend on creating highly personalized and targeted campaigns.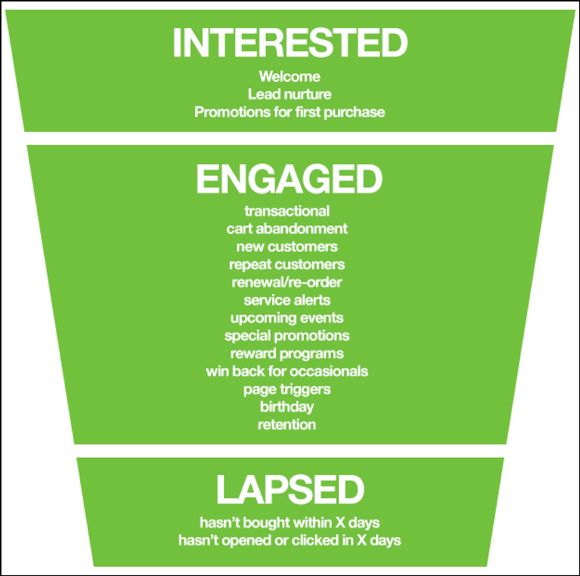 What are the Latest Statistics of E-commerce Email Marketing?
Here are some latest statistics about email marketing for e-commerce business that can help you in making the right business decisions:
80% of people say they receive marketing emails along with their personal emails
99% of consumers check their email box once to twice a day
There are close to 5.6 billion active email accounts
80% of retailers consider email marketing their most effective customer retention method
59% of consumers believe that emails have the power to influence their purchase decisions
42% of Americans subscribe to email marketing to get offers and discounts
Email marketing has an ROI of around 4,300% as per direct marketing associations
60% of the people subscribe to an email list from a business when they receive special offers
What are the Different Kinds of E-commerce Email Marketing?
There are many types of emails that are sent out by e-commerce businesses. Each type of email is curated as per the customer's position at per their sales pipeline. Let us look at some of them:
A Welcome Email or Sign-up Confirmation email
The Curation Email
The Engagement Email
The Referral Email
The Discount or Special Offer Emails
The Cart Abandonment Email
The Order Confirmation or Purchase Confirmation Email
The Up-sell or Cross-sell Emails
The Win-Back or Re-engagement Email
The Customer Survey Email
The Thank You Email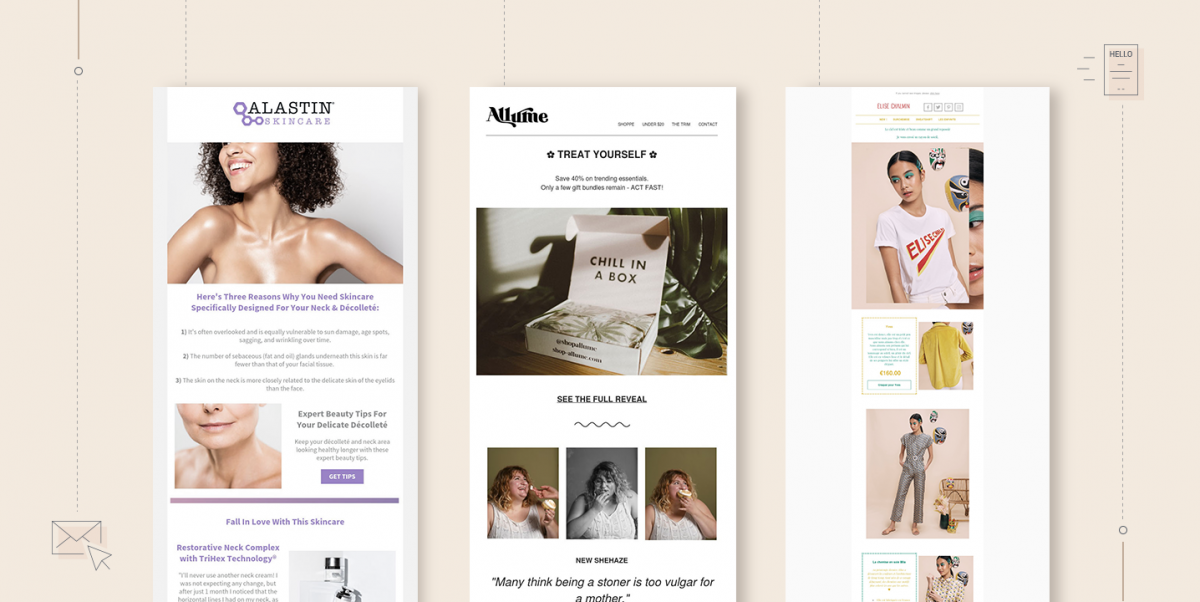 There are some best practices for e-commerce email marketing. Let's look at ways to improve email marketing for e-commerce:
Provide incentive in exchange for an email address
These are also known as Lead Magnets. Using lead magnets and with premium content, you can make your email list grow faster. Create checklists, ebooks, reports, etc., that your user can download for free in exchange for their email address. Discounts and special offers are a great way to attract more customers and provide them with certain benefits when they subscribe to your newsletter.
Easy user onboarding
Easy onboarding makes your customer convert faster. Onboarding emails in a series of 2-3 messages help the newcomers have a smooth start. A welcome email with instructions or video for the next step and with a short how-to guide helps onboard quickly.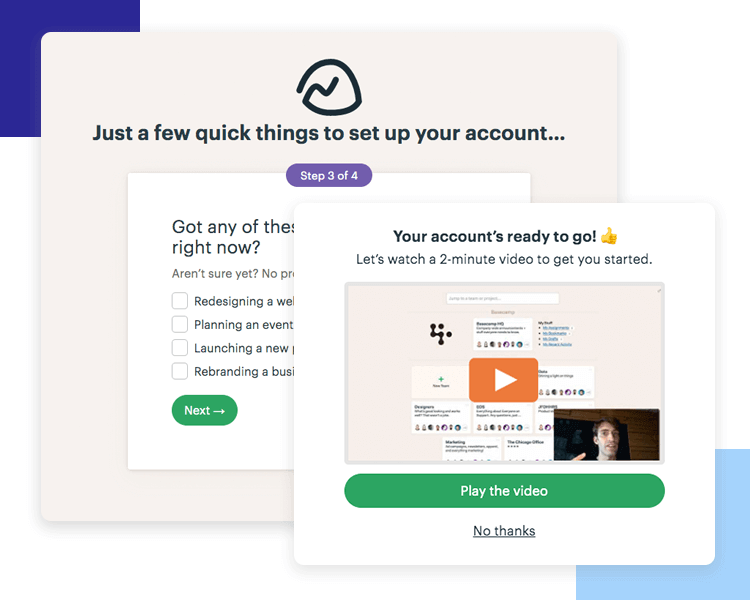 Lead nurturing
Emailing is crucial to retain the generated leads and nurture them into loyal customers. The best way would be to provide them with the necessary educational content during their sales cycle. Finding out the reasons why leads drop off and at what sales funnel stage and supporting them right when they need is called lead nurturing.
Mailing list segmentation
Collect the data via a subscription form to understand and analyze customer psychology. Based on your user behavior on your website, you can create mailing list segments. With this informations, you can create highly personalized emails. Customer segmentation is an essential strategy to provide your leads with a more personalized and customized approach.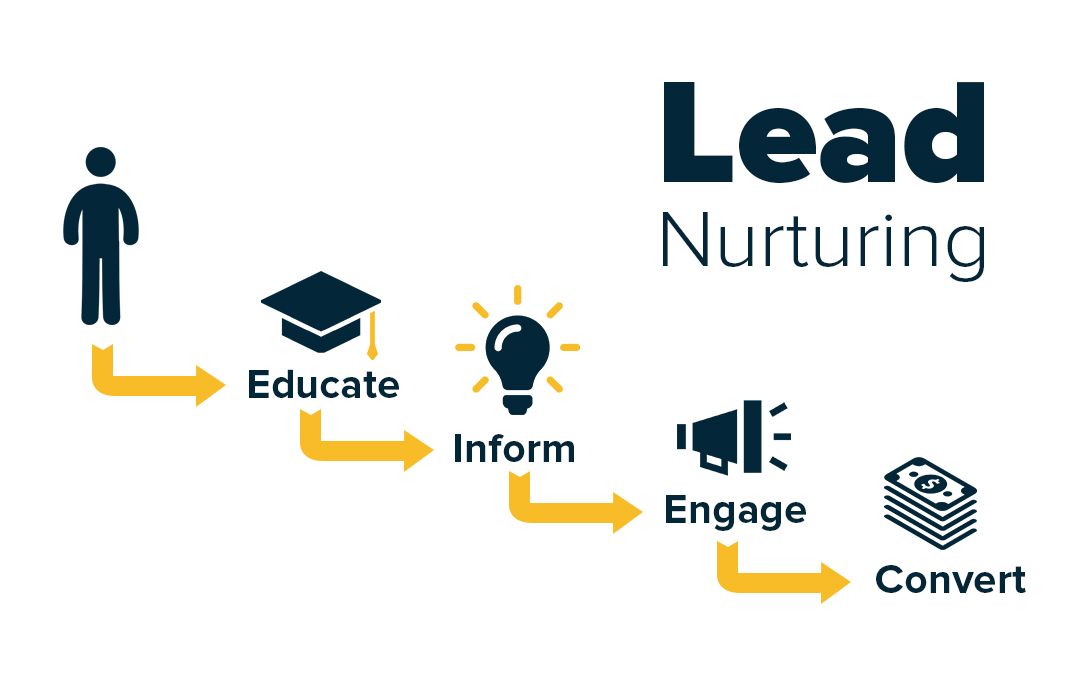 Re-engaging passive users
You can re-engage passive or inactive customers by using discounts and offers to lure them to your website. Encourage them to engage and repurchase your product. Let them know of upcoming projects or sales to keep them interested.
Cross-selling
Cross-selling email is the easiest way to make your visitors make multiple purchases. Doing bundle deals and bundle discounts, along with offering complementary products that match their selected product, help them purchase a larger basket size.
Upselling
Upselling emails is the most commonly used in e-commerce businesses. After your customer makes their first purchase, you can always introduce them to higher-priced products with more advanced features.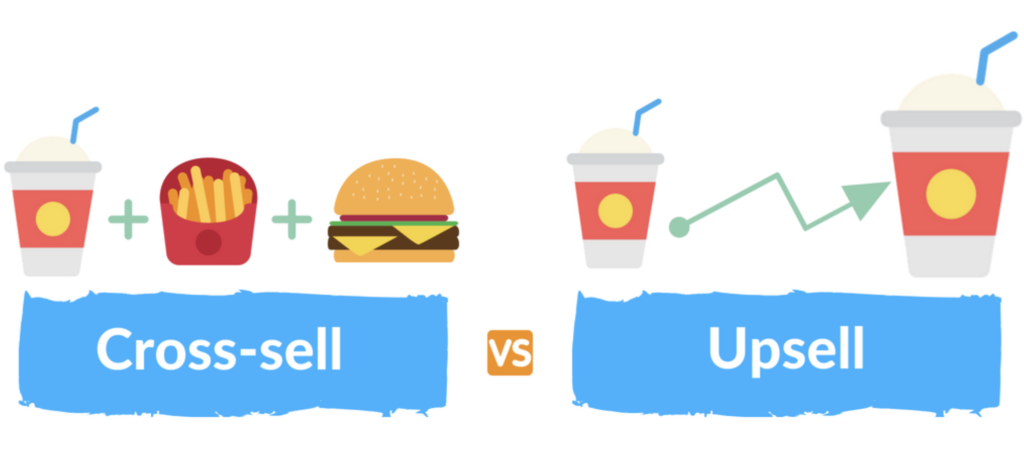 Reward loyal customers
Rewarding people for their loyalty helps your business grow, bring you much money, and spread good reviews of your brand. You need to keep such clients and reward them since it's much more challenging to acquire a new customer.
Create good eye-catching designs
Use responsive email templates that make your emails convenient to read on any device. You can include visible links into emails and make them visually appealing. Keep it simple, with a straightforward call to action and good graphics or an interactive image.
Know your customers with A/B testing
Always keep testing your email campaigns to know and understand client needs and make them more effective and sales-driven.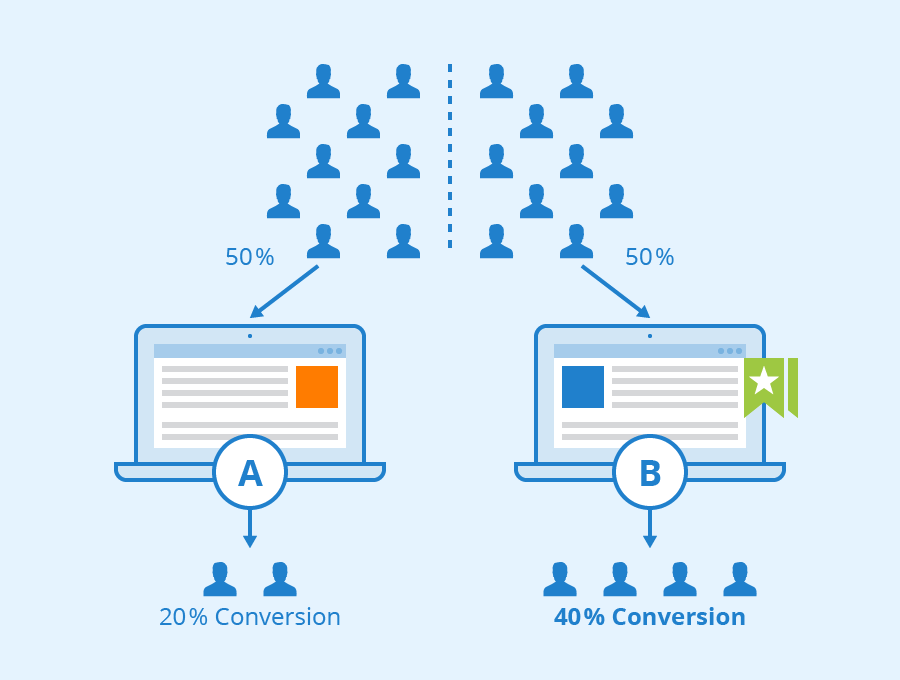 Notify and update consumers
Always notify your customers about the upcoming sales season, holiday sales, and discounts to entice them to visit your website to make a purchase. It is all about nurturing loyal customers and building your brand image. Always let your customers know about your new products and other exciting company news that might affect them.
Implement a good referral program
It's essential and important to attract new customers, leads and to keep nurturing loyal relationships with your audience. It is well known that people tend to trust the recommendations of their peers. Referral programs are a great way to promote your brand and attract new customers.
Send behavioral emails
Behavioral email messages are highly personalized and relevant to each customer. They are sent in response as per their user's clicks and actions. These emails include cart abandonment emails, order confirmation emails, shipment status emails, feedback request emails, etc. Set up autoresponders or drip emails with the goal of getting a customer to buy or learn more about your products over time.
Get testimonials from customers
Once you have engaged customers that are visiting websites, purchasing from your store, and clicking on your emails, you can reach out to them and ask for a reviews. Use these reviews as social proof so that new customers see positive feedback of your already existing and satisfied customers.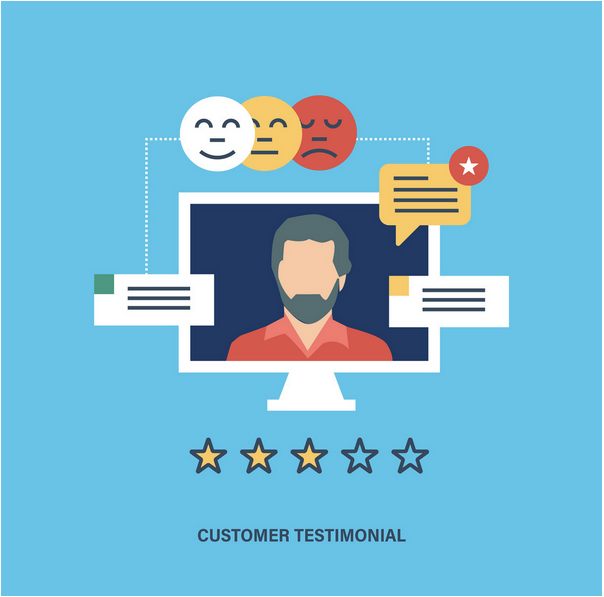 Key Takeaways
Email marketing has enormous potential for e-commerce businesses. Social media and google searches are great ways to get discovered by your customers, but email is the way to really build a deeper relationship with your customer. You can engage your customers through email in much interesting ways and use it to drive traffic to your e-commerce website.
You can use some of the above-mentioned best practices to attract new customers, retain existing clients, and drive more sales. Summarizing the email marketing strategies for e-commerce:
• Provide incentive in exchange for an email address
• Easy user onboarding
• Lead nurturing
• Mailing list segmentation
• Re-engaging passive users
• Cross-selling
• Upselling
• Reward loyal customers
• Create good eye-catching designs
• Know your customers with A/B testing
• Notify and update consumers
• Implement a good referral program
• Send behavioral emails
• Get testimonials from customers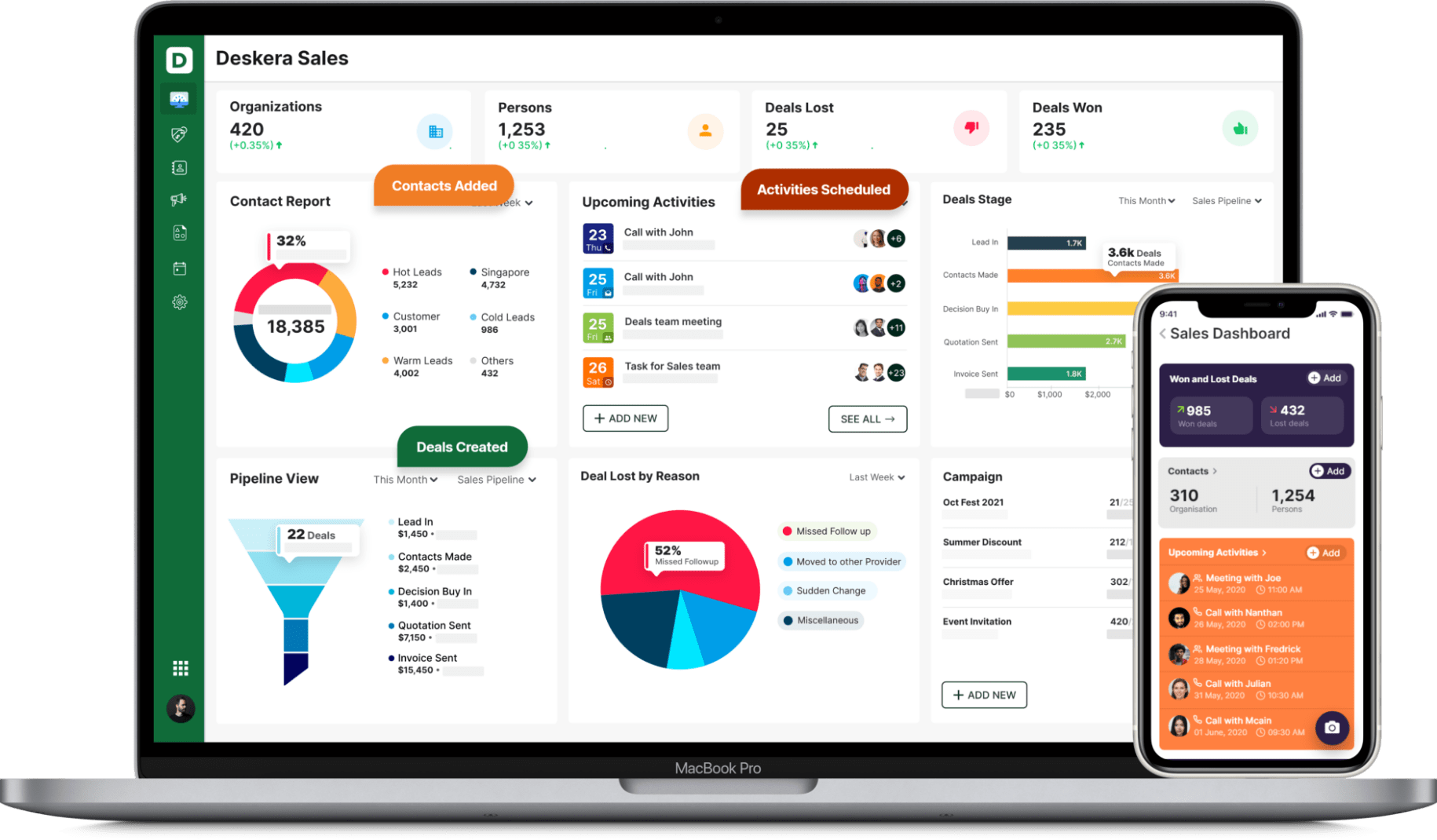 There are plenty of email marketing services and CRM softwares out there that can make email marketing easier and automated. Deskera CRM is one of the software's you can use for email marketing campaigns. Get started with e-commerce email marketing with Deskera CRM.
---
---