In the eCommerce sector, there are many business methods that companies are putting to use today. Amongst those business methods, you must have often stumbled upon dropshipping. Dropshipping is considered one of the best approaches in the eCommerce sector.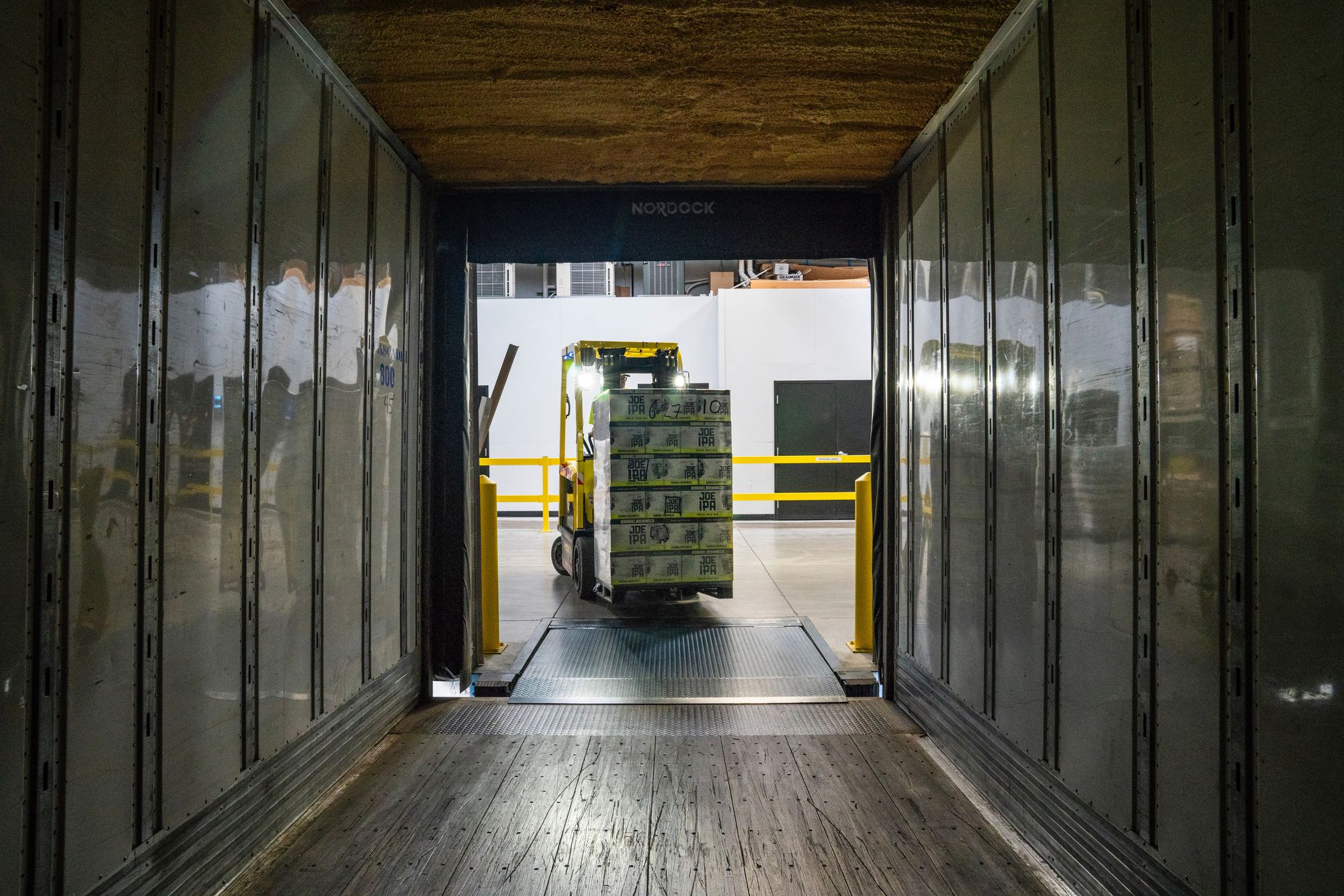 The dropshipping market was valued at US$ 162.44 billion in 2019 and is projected to reach US$ 591.77 billion by 2027. Moreover, it is expected to grow at a CAGR of 18.3% during the forecast period.
Since dropshipping is steadily taking the market by storm, the number of competitors is snowballing. If you are competing in the market as well or wish to, you need to put the best in place or lose.
Talking about competing in the market and giving your best, you don't want to miss out on AliExpress for dropshipping.
Never heard of dropshipping with AliExpress? Worry not, because, in this article, we will take you through it in-depth. But first things first, let us start with learning some basics. Let us understand what dropshipping is, and then find out what dropshipping with AliExpress means and why you should be doing it.  
By the end of this article, you will have insights into:
What is dropshipping?
What is AliExpress?
Why should you drop ship with AliExpress?
How to use AliExpress to drop ship?
Tips to pick the right product to dropship
Dropshipping with AliExpress made possible with Deskera

What is Dropshipping?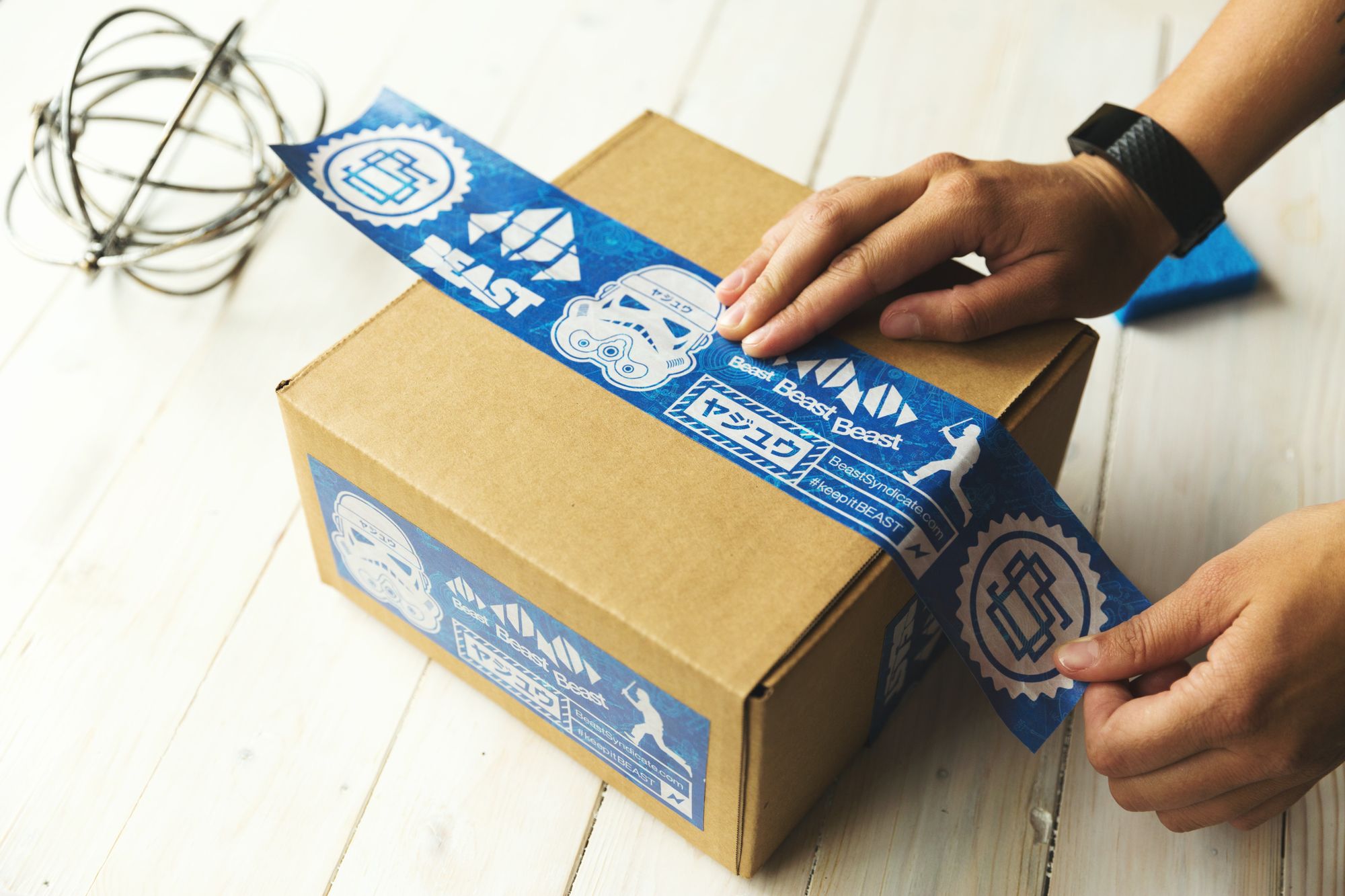 Dropshipping is an order fulfillment method where a business does not require to hold any inventory/products that they sell. They instead get the products supplied/delivered directly from a supplier.
The businesses rely on the supplier to store the products and fulfill the order to the customers. Once the customer places an order with you, you contact your supplier and place an order for the required products with them.
With dropshipping, you no longer have to incur the inventory costs or invest your time and energy in managing your warehouse and staff. If you want to learn all about dropshipping, head over to our article, The Ultimate Guide to Dropshipping.
Now that you have an idea of what dropshipping is let us look at what AliExpress is before finding out how to dropship with AliExpress and why to dropship with AliExpress.
What is Aliexpress?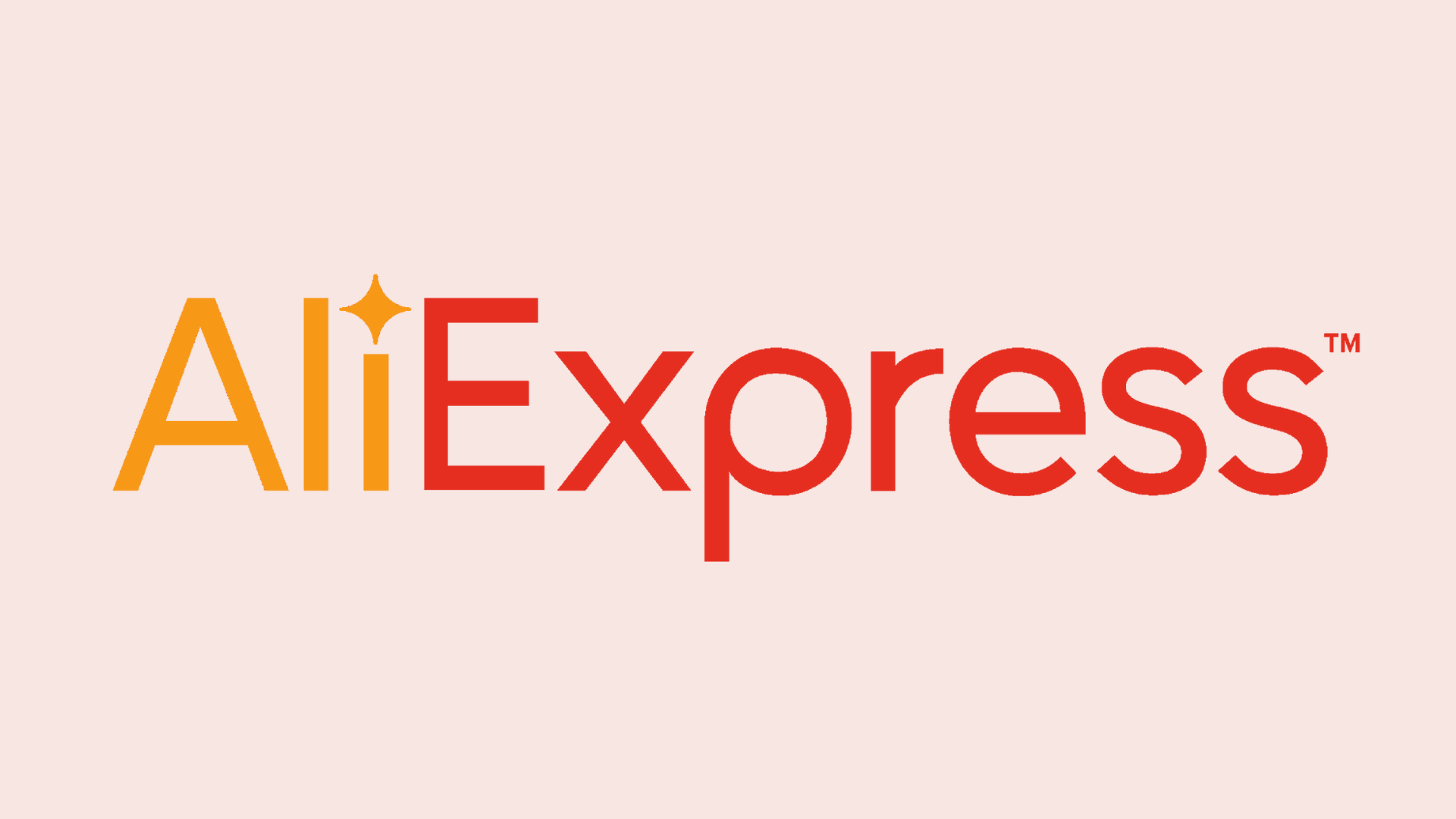 AliExpress is a giant online marketplace with a wide range of products. It started as a business-to-business buying and selling portal, but today, AliExpress has also extended to business to consumer and consumer to consumer.
AliExpress does not bring products from just one supplier but suppliers, manufacturers, and wholesalers from all across the world. Considering this, the price of the products are very competitive.
Today AliExpress is available in the following nine languages:
English
French
Spanish
Italian
German
Polish
Italian
Portuguese
Dutch
AliExpress does not only bring you products from different countries and at affordable prices; it is also famous for its shipping plans. Many businesses plan to carry out their dropshipping business with AliExpress, and some are already dropshipping with AliExpress.
Wondering what type of products you can buy from AliExpress? In the next section of this article, we have covered the types of products you will find on AliExpress. Let us delve into it!
What Type of Products Are Available in AliExpress?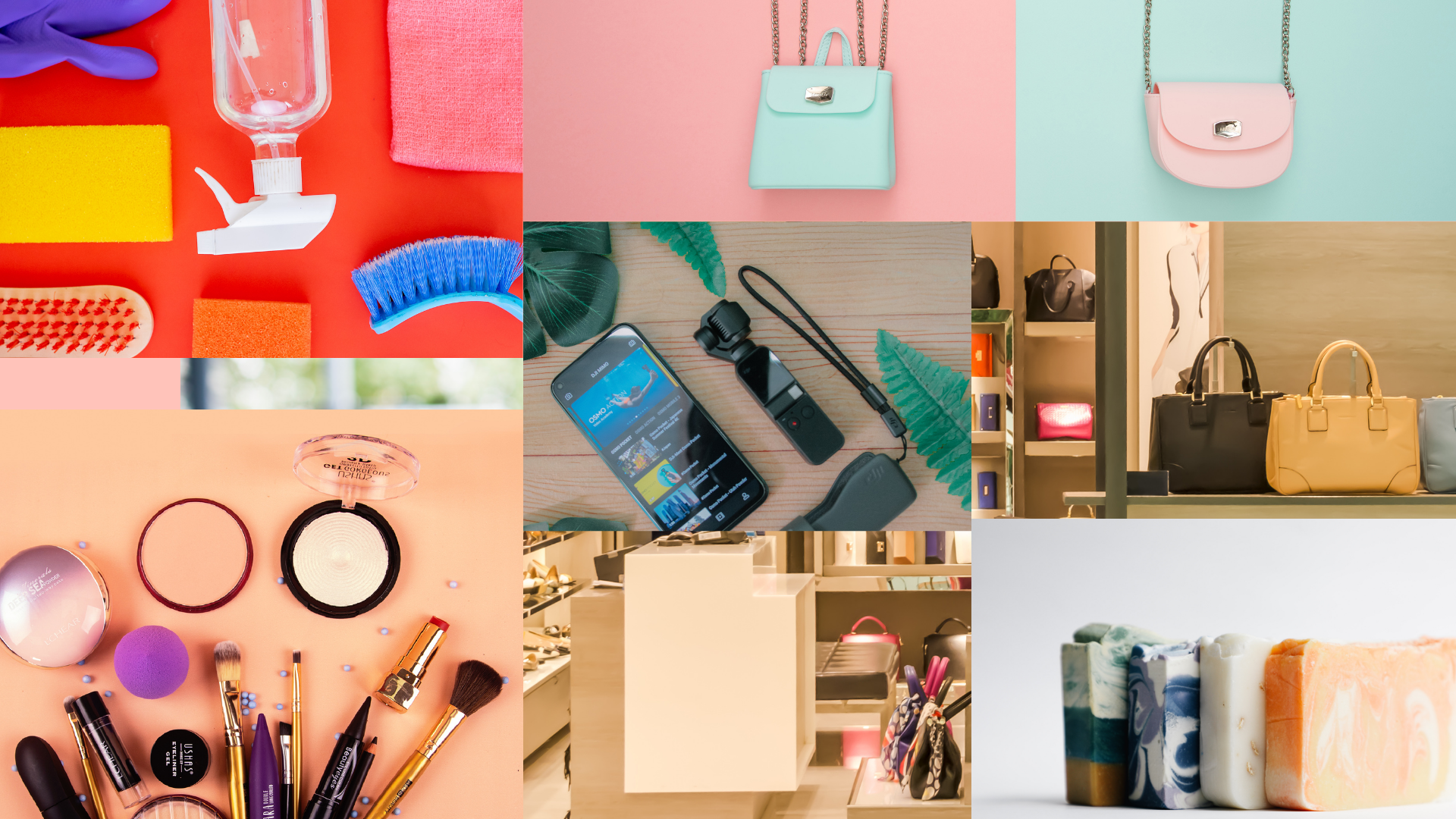 As we already covered how AliExpress has a plethora of suppliers; as you can guess, even the variety in products goes to length. It is a jack of all trades. You will find everything in AliExpress, from accessories, jewelry, books, fashion apparel, toys to furniture. You name it, and they have it.
Yes, you may have a question about the quality of the product and the supplier. But like every online store, you have customer reviews that you can refer to before buying the product.
Secondly, if you are unsure about the supplier, you can run a quick background check of the supplier and decide whether or not to buy a particular product.
That was all about what AliExpress is and what type of products you find in AliExpress. Now, let us find out why you should be dropshipping with AliExpress.
Why Should You Drop Ship With AliExpress?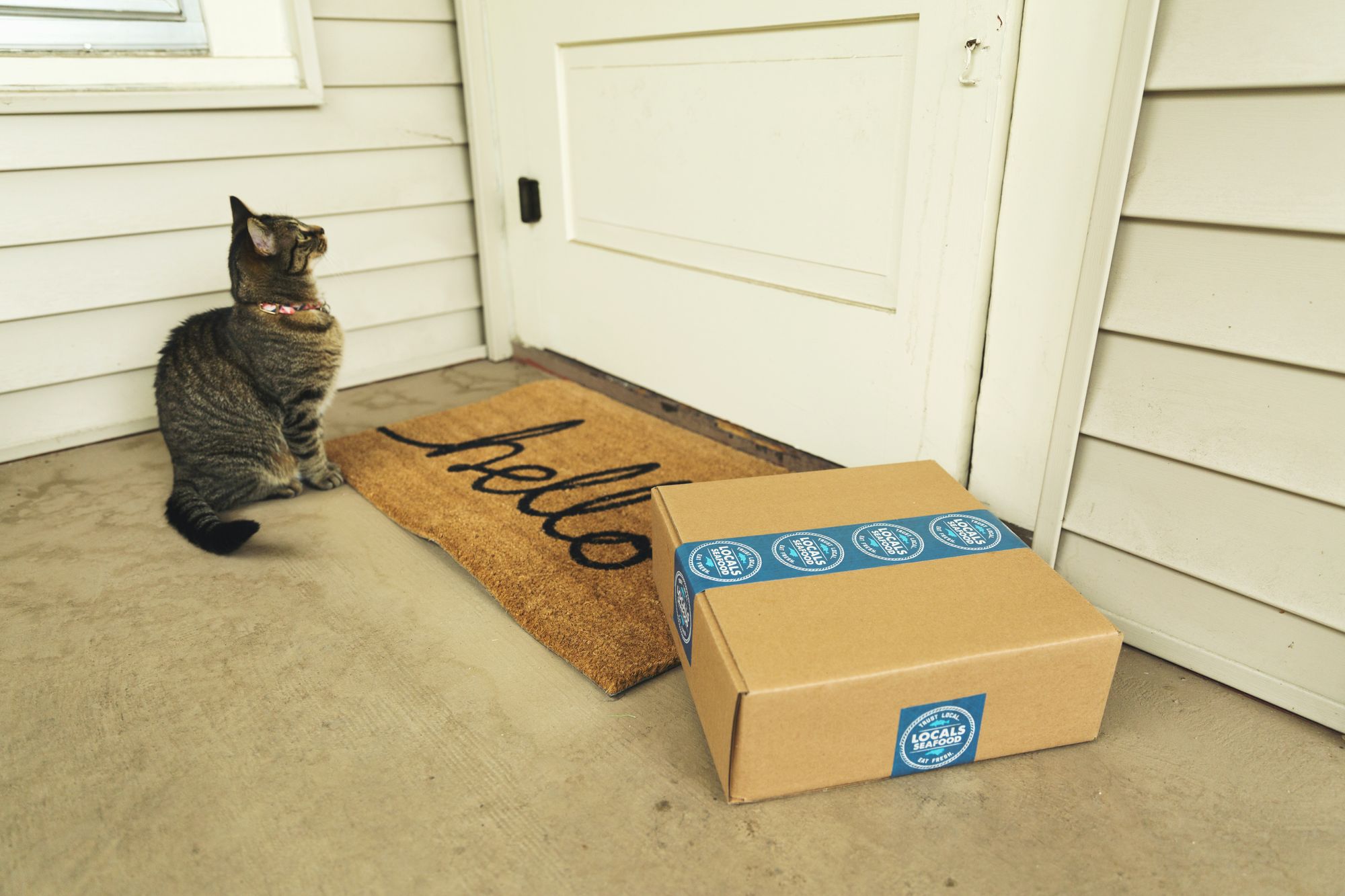 To start with, dropshipping with AliExpress is an easy process.  Firstly, you will not have to incur any upfront costs or pay a fee to the suppliers for partnership with them. As a result of this, you can test the products before you buy them.  
Secondly,  the sellers at AliExpress mostly have the product description and the picture of the products ready with them for you to use in your stores. As per your will and the nature of your business, and how you position yourself in the market, you can also make changes to the product description.
Thirdly, considering the low labor cost in China, the base price of the product in AliExpress is usually low, which means a high profit margin for you.
Every coin has two sides, similarly dropshipping with AliExpress has both its pros & cons. Let us delve into it.
Pros & Cons of Dropshipping With AliExpress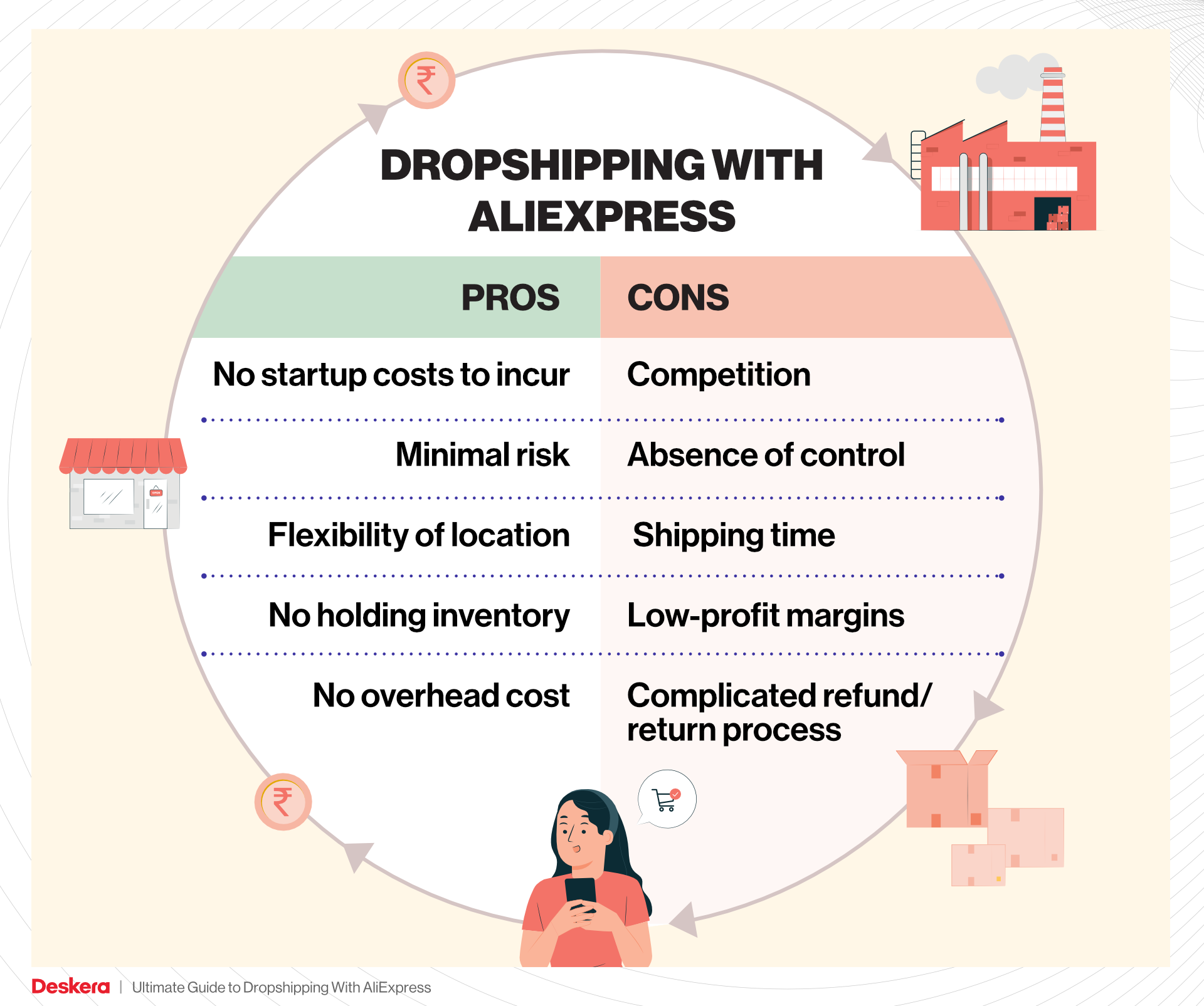 Pros :
No Startup Costs to Incur
To start your business and partner with AliExpress, there is a very minimal investment that you have to make. Compared to a retailing business where you have to invest everything from the beginning of your business, AliExpress calls for minimum investment. For AliExpress, you just need to pay for a domain.
Minimal Risk
In a retail business, when you invest everything, it's all at stake, and when the company fails, you lose everything. However, when it comes to AliExpress, since you have made a very little investment, you don't lose everything with your business.
In dropshipping with AliExpress, you only pay when you get an order from your customer, so you don't have any money stuck until you get a charge. Furthermore, if you get something and it has been in your storehouse/shop for a long time and no one's buying it, you can get rid of those products and replace them at absolutely no cost.
As a result of this, you don't have to lose your money, and you also get to test a lot of products.
Location
When you are dropshipping, you don't necessarily need a storehouse, warehouse, or even a showroom to sell your products, which means that you can manage your business from any part of the world.
With the help of a computer/laptop and a decent internet connection you can manage your business from anywhere. You can accept orders, place orders with AliExpress, and get the products either directly delivered to you or your customer.
No Holding Inventory
In the retail business you get goods in bulk. This is because when you buy in bulk only then you get products at a reasonable price or a discount. Secondly, you buy those goods and store it in your inventory to be prepared for the demand of those goods in the market.  
Dropshipping with AliExpress helps you eliminate these costs . You can sell a large number of goods in your store without shelling any money into it; no warehouse costs, and no products left in your stock.
No overhead Cost
Running a retail business includes a great deal of fixed costs and overheads like lease, representative compensations, bills, and so on. With dropshipping, there's scarcely any overhead expenses, and all you require is as of now on your PC, as we mentioned before.
In case your store outgrows your capacity to fit in the products, you can enlist remote helpers or consultants to help you instead of hiring full-time staff.
On the flip side, dropshipping with AliExpress also comes with a few cons. Let's take a look at these cons.

Cons:
Competition
At the time you're perusing this article, dropshipping is as of now not a fresh out of the plastic new idea; it's in reality beautiful old as it has been around since the Internet detonated.
Regardless of the specialty you will pick, there are now hundreds or thousands of dropshipping business visionaries working in that specialty. That implies you will have some genuine rivalry.
It's straightforward why this occurs. The low beginning up expenses and little boundaries to passage make it simple for you, yet additionally for every other person.
Since there are an excessive number of major elements in the game, the way to build an effective dropshipping business is marketing. Most drop transporters don't try marking themselves, so on the off chance that you make marking the center of your business and foster a solid brand, you can have a potential for success to have out and overwhelm your rivals.
Absence of control
Absence of control is the greatest impediment with regards to dropshipping with AliExpress. You won't have a lot of command over your suppliers, their satisfaction, and conveyance measure. You should be subject to them and trust them that they will follow through on schedule, just as guarantee their item quality.
You should do your due constancy on the provider on the providers cautiously by checking their audits, request their approaches, or utilizing your presence of mind to assess their demonstrable skill.
It may very well be truly awful if your provider ends up being a trick as they transport a block to your client, and all things considered, recollect that your client will fault nobody, however you.
Shipping time
When you dropship with AliExpress, your customer's order will be delivered all the way from China, so the delivery time can take weeks up to two months.
You can have your supplier ship with faster delivery options such as DHL and FedEx, but these options are often quite pricey. Make sure that you make it clear to your customers about your delivery options, how much they cost, and how long they will take.
Most suppliers also offer faster shipping options, like DHL and FedEx, but these are pretty expensive.
Low-profit margins
For some products, you can sell at a high margin, such as the snore stopper mentioned above, but if your market is crowded and many competitors offer the same products, your margin will get lower and lower because everyone will be trying to lower their prices to become competitive.
Because of the fact that most drop shippers drive traffic via Facebook ads, it's very easy for your customers to be shown the same product from different sellers. If your price is higher than your competition, your customers can easily compare. If you price your offer up too high, you will risk losing your credibility.
Ensure that you check out your competition before you price your products, and as I mentioned above, the key to a successful dropshipping business these days is no longer pricing but branding.
Complicated refund/return process
When your customer runs into a quality issue and demands a return, the return process is nearly impossible because no one really wants to send that broken product back to China and wait for a new one to come. I
t's worth mentioning that quality issues can happen often because of the delivery process, not because your supplier intentionally shipped a defective product. You will need to have a very clear refund/return policies to deal with these scenarios.
Now that you have understood the pros & cons of dropshipping with AliExpress, let us learn how to use AliExpress to dropship.
How to Use AliExpress to Dropship?
Once you get an order from your customer, you buy the products on AliExpress and enter your client's name and delivery address. The AliExpress merchant handles the rest.
Considering you need to do this physically, you must have a bookkeeping system that can be helpful with a rundown of the range of products on your website, the sum you're selling, and their cost on AliExpress, also a link to the AliExpress.
As a result of this, whenever you get a product request, it will be simpler for you to find the supplier on AliExpress and monitor the change in price.
For this accounting, you can use Deskera, which can manage this for you, including making it simpler for you to buy orders on AliExpress. It will help you save a lot of time. It will allow you to develop without agonizing over having to arrange tons of products on AliExpress physically.
When placing an order on AliExpress, what you must also do is that you can let the supplier know you're dropshipping and not buying the goods for yourself but selling it further. As a result, the products come without any invoices or promotions to the customers when drop shipped.
Along with that, when the orders are getting shipped you may want to opt for ePacket shipping if and when it is available as a shipping option.
Now, once the order is shipped, you have to wait for it to reach your customer. When the product reaches the customer and AliExpress gets a notification about it, a confirmation mail is sent to you inquiring whether or not the product reached on time.
That's it! Now it's just a matter of waiting for your customers to receive their order. When the order arrives, AliExpress will send you an email asking for confirmation of whether or not the order was received. Later you can bring up any issues that you may have encountered in the product with AliExpress.
Now that you have understood how to dropship with AliExpress, let us now look at a few things to remember while picking the products to dropship.
Tips to Pick the Right Product for Dropship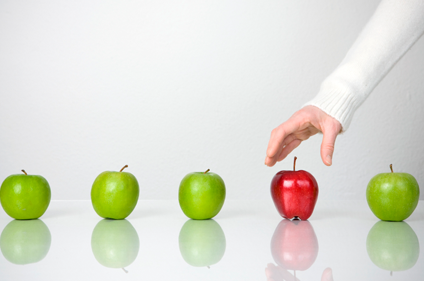 Discover the capability of the product
You shouldn't zero on only one product since that product you believe is perfect probably won't have any potential for selling in your market. All things considered, go through the entirety of the categories on AliExpress and structure a rundown of twelve products. Here are list of the best dropshipping products you can choose from.
After that, you can run quick google research as to which product is more hit in the set of products in the market. Which product has gathered the most traffic.
Don't Go For Fakes & Knockoffs
You should avoid the products of any current brand to avoid knockoffs and fakes. On the off chance that you don't have a lawful partnership with a brand and reselling them, will get you into trouble. You need to have the consent of the good quality, well-known,  extravagance brands.
These brands even have lawful divisions whose lone occupation is to discover individuals exchanging their products without their consent and cut them down.
Regardless of stage, you will sell on Shopify or WooCommerce in the event that they get verification that you don't need the authorization to sell their image's items, your store will be shut, and you likewise can get prohibited from selling on that stage.
Pick Suppliers with at least 300 orders
At the point when you see the product with heaps of requests, that implies a couple of significant things. In the first place, there is positive interest in that item. Second, if a supplier has got this numerous orders, that implies that the provider is solid; more dependable than normal, I'd say.
So when you search for an item, pick the alternative to sort by order. This will furnish you with providers dependent on the volume of orders they have led.
Select ePacket Shipping
Transportation of goods is a significant aspect of dropshipping. In AliExpress. since your orders will be dispatched from China, it can take a long time as long as two months to get to the US with traditional transportation alternatives.
This conveyance time can be excessively long for your clients and might deter them from purchasing. Luckily, there is a quick and reasonable delivery choice considered ePacket Shipping that you should search for.
ePacket is a shipping method offered by third-party logistics (3PL) providers in Hong Kong and China. In 2011, the United States Postal Service (USPS) officially announced an agreement with eBay China and Hong Kong Post.
It allows ePacket tracking from China and Hong Kong and further receiving USPS First Class Mail Service with delivery confirmation service.
Furthermore, ePacket allows faster and affordable deliveries to their customers. It has now reached a total of 44 countries globally.
Focus on Suppliers With Above 4.5 Stars Rating
This is the base rating that you should search for. Providers with a rating score underneath this point will in general have heaps of issues with their item quality. You can likewise peruse reviews about their products by going to their product page.
Ensure you get some answers concerning the entirety of the issues that you may experience with their products by perusing the one-star audits, and ask them how they will manage that when it happens.
Pick High Margin Products
Toward the start, you ought to just pick items that fall into the $1-$20 value range since this value reach will permit you to spend more on promoting to obtain new clients.
Additionally, results of low costs are regularly best for setting off out-of-motivation purchasing choices, while clients will in general think much more cautiously before they choose to purchase with regards to results of excessive costs.
The more drawn out your clients need to think about their costs, the more uncertain they will purchase. Toward the start, your capital is likely little, so ensure that you get back each advertising dollar so you can keep your business running.
Always Order a Product Sample
Assuming you need to be certain that your client will get precisely what you see on AliExpress, you need to see it for yourself first by requesting an example.
In any case, while this is the correct thing to do, you can run into inconvenience assuming you need to outsource 100 items since it will cost you huge loads of cash to arrange an example for every one of those items to check for quality.
All things being considered, what you ought to do is organization tests only for the items that you will publicize. These are the items that you think will be well on the way to sell or present to you the most traffic to your store.
Smart dropshipping business visionaries would arrange tests of these most likely items to ensure that they accompany the normal quality. Obviously, you can't run publicizing lobbies for 100 items all at once, isn't that so? Just Wish (the shopping application) can have the cash to do as such.
Ensure that these center items are of expected quality will help you construct validity for your store, and they will assist you with growing your deals to different items.
Set Up Your Dropship Store
To dropship with AliExpress, you need to use an application that is works for dropshipping and a utilitarian site. There are a lot of applications for dropshipping available.
This will help you engage more customers and have all your products at one place. Deskera can help you build your website and boost your company's growth.
Dropshipping with AliExpress Made Possible with Deskera
Managing a dropshipping business has never been easier with Deskera Books!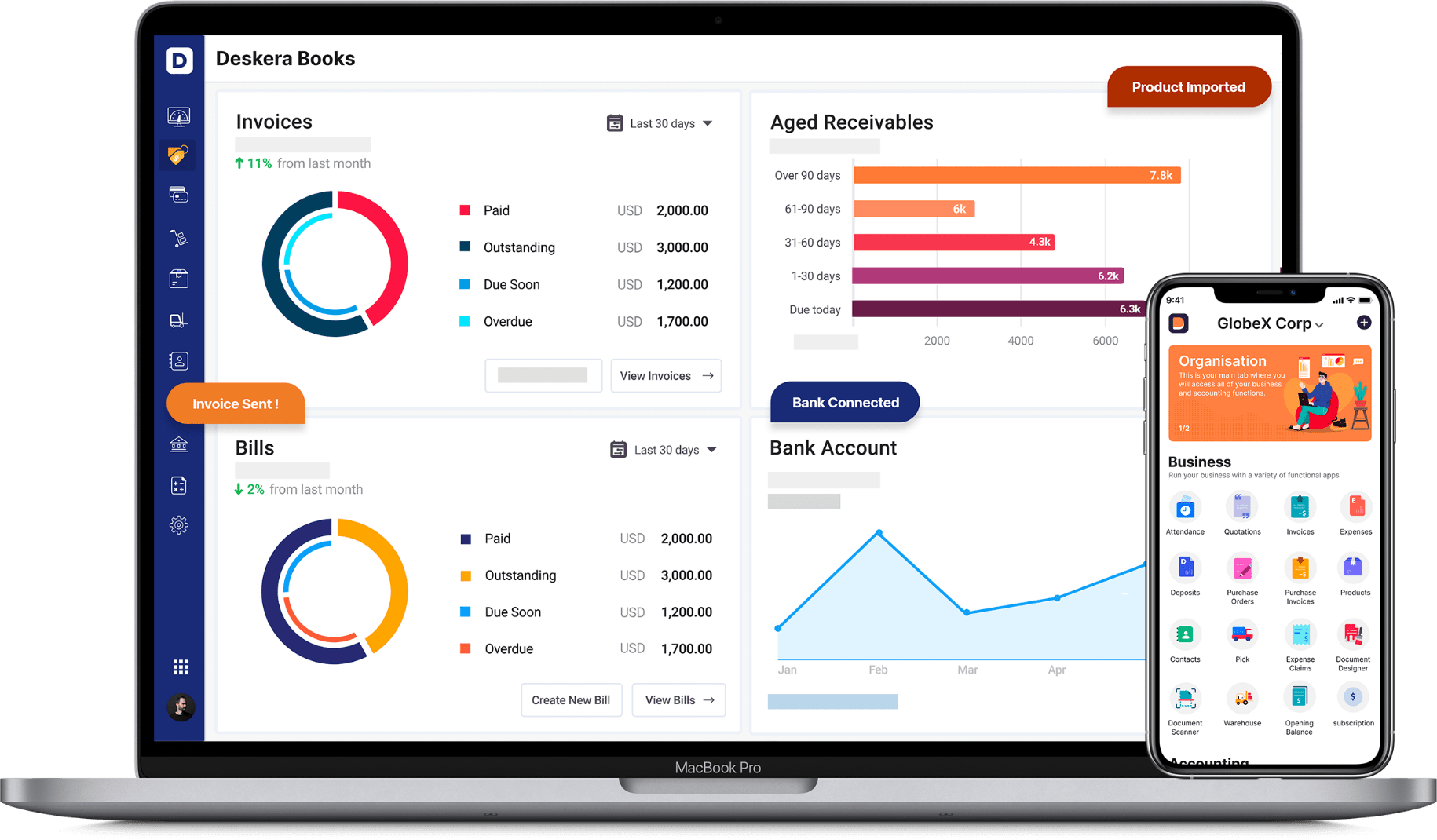 Deskera Books is a cloud-based accounting and inventory management software that is well-equipped to help you manage your dropshipping business. We have taken into consideration the various pain points of dropshipping to create a seamless experience. Each sales invoice fulfilled via dropship will have a purchase order tagged to it, allowing you to keep track of the order status.
Key Takeaways
Dropshipping is an order fulfillment method where a business does not require to hold any inventory/products that they sell. They instead get the products supplied/delivered directly from a supplier.
AliExpress is a giant online marketplace with a wide range of products.
You will find everything in AliExpress, from accessories, jewelry, books, fashion apparel, toys to furniture.
There is a minimal risk on AliExpress and flexibility of location too.
Since you don't hold any inventory, you save a lot of money.
There are no overhead costs involved in dropshipping with AliExpress.
After you get an order from your customer, you buy the products on AliExpress and enter your client's name and delivery address. The AliExpress merchant handles the rest.
Discover the market position of the product before you plan to sell in the market by dropshipping it.
Avoid going for copies of brands and products.
Only opt for suppliers who have more than 3000 order fulfillment history.
For the best dropshipping experience go for ePacket shipping.
To earn revenue out of your business pick high-margin products to dropship.
Before getting a product dropshipped you must always gets its sample so that it is tried, tested before it is released in the market.
Try Deskera Books Today For Free
Sign Up For Free Trial
Related Links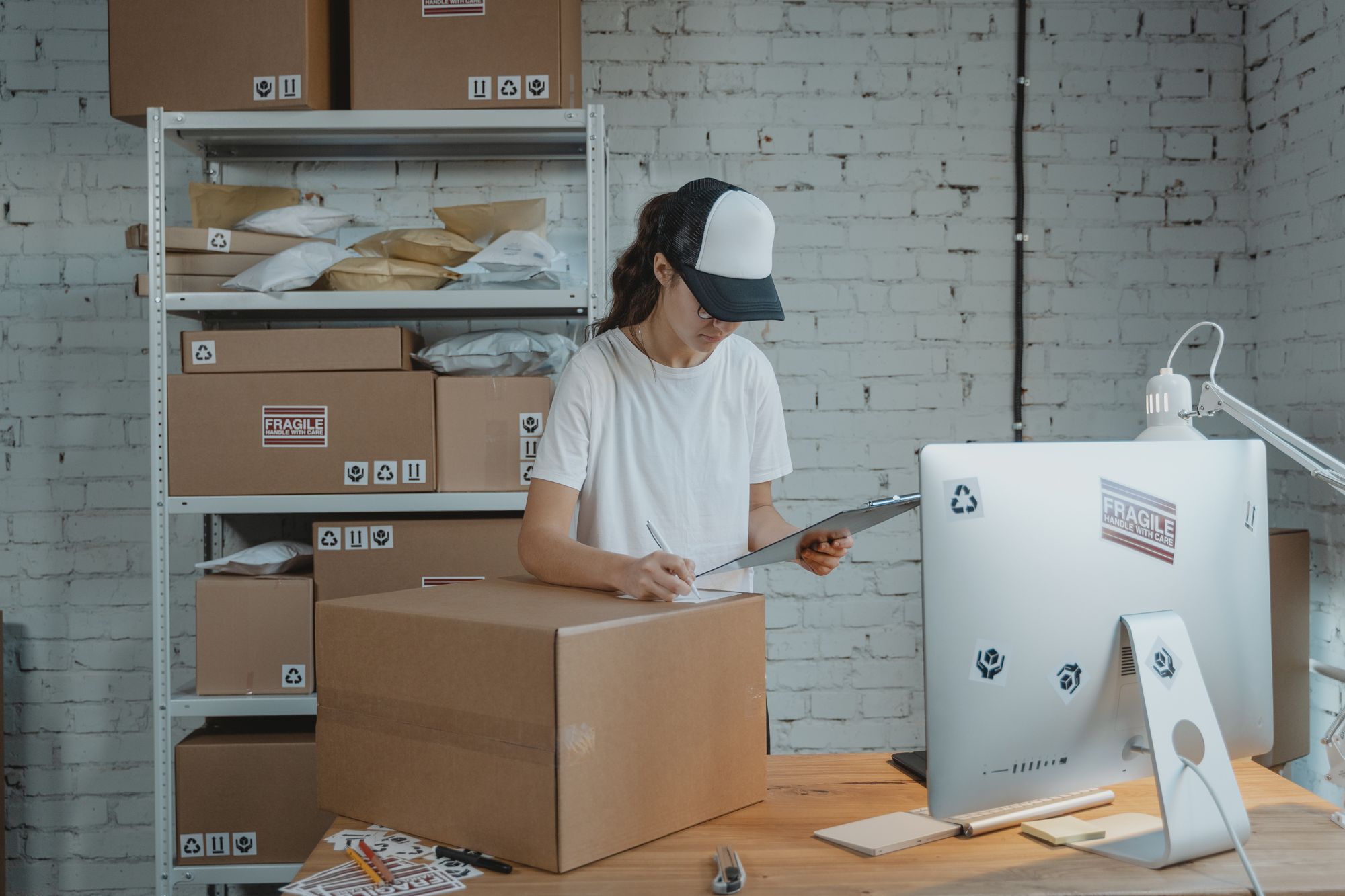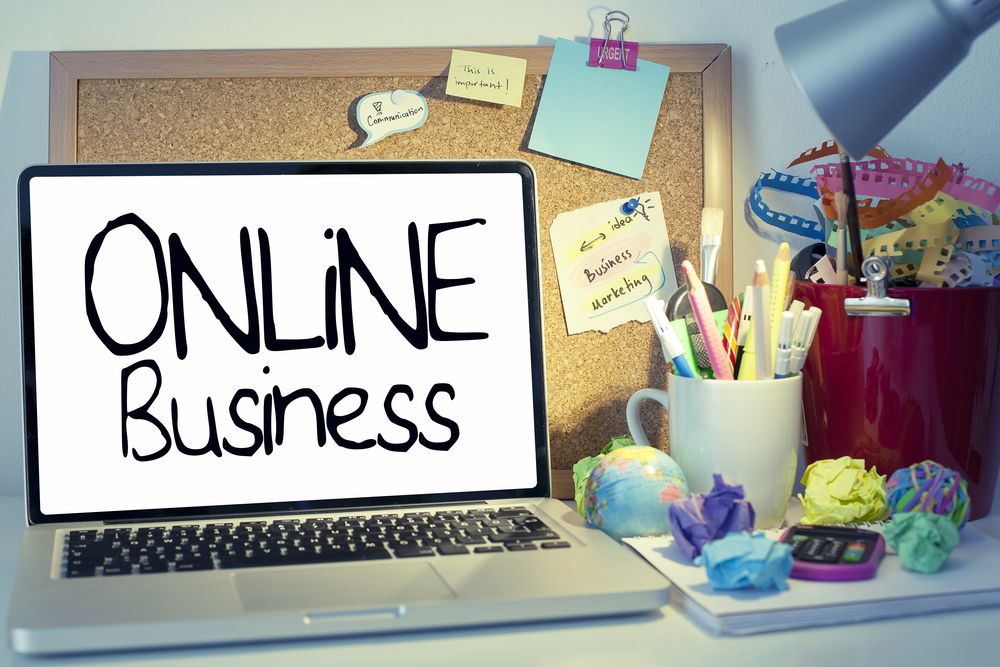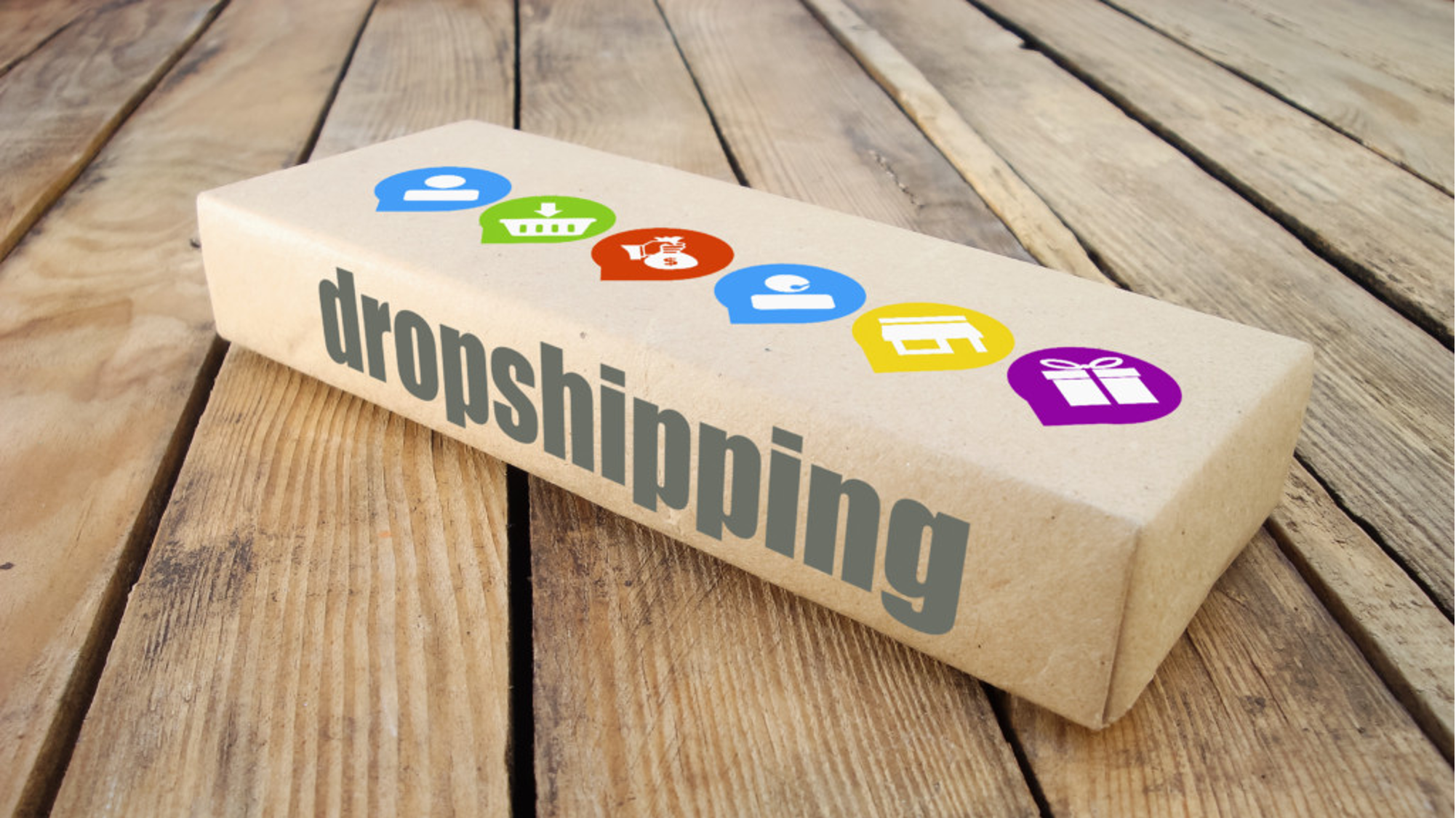 ---
---