It's no surprise that the majority of the businesses are now making a shift to the eCommerce sector. This shift in the industry has made the marketplace around the globe available at consumer's fingertips. While this is beneficial for the business owners monetarily and to expand their business,  competition is also at an all-time high.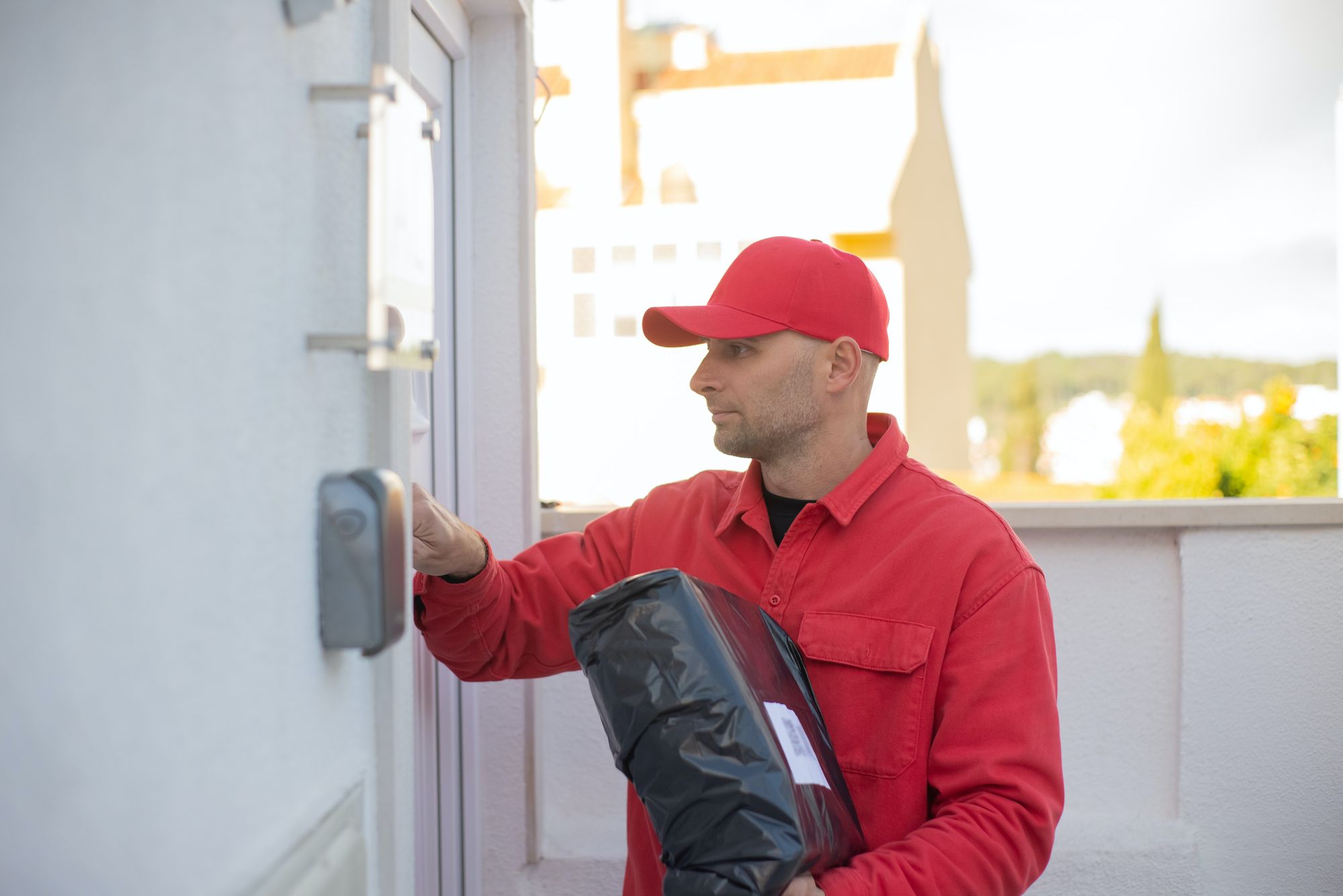 Every company is competing today, not just to provide the best products, but now the competition is also about who offers the best customer service, especially the best shipping and order fulfillment. In such a competitive landscape in something as simple as shipping goods and their fulfillment, business owners only focus on increasing their conversion rates.
As order fulfillment plays a crucial role in customer satisfaction, the process must be a seamless one. While there are several shipping methods to reach its customer safely and on time, one of the popular ones is ePacket Shipping/ ePacket Delivery.
Have you ever heard of it? Worry not if you have not because you will learn all about ePacket delivery and the ten best ePacket tracking applications in this article. :

By the end of this article, you will have insights into:
What is an ePacket?
ePacket in Dropshipping.
List of countries that have ePacket available.
How to track the ePacket shipment?
10 best ePacket tracking apps you must have.
So, let's get started!
What is an ePacket?
As you may have guessed, the "e" in ePacket indicates that the service is specific to the eCommerce industry. It is aimed or meant to make the process of shipping quicker and cost-efficient.
Let us now come to what is ePacket. ePacket is a delivery/shipping method that is offered by China and Hong Kong. ePacket delivery method is more of an agreement that stands between the USPS (US Postal Service) and eBay China, and Hong Kong Post.
ePacket delivery/shipping method allows for faster and affordable shipping and delivery processes of products from China or Hong Kong and is aimed to boost the eCommerce international sales for both countries.
A few points to remember in ePacket is: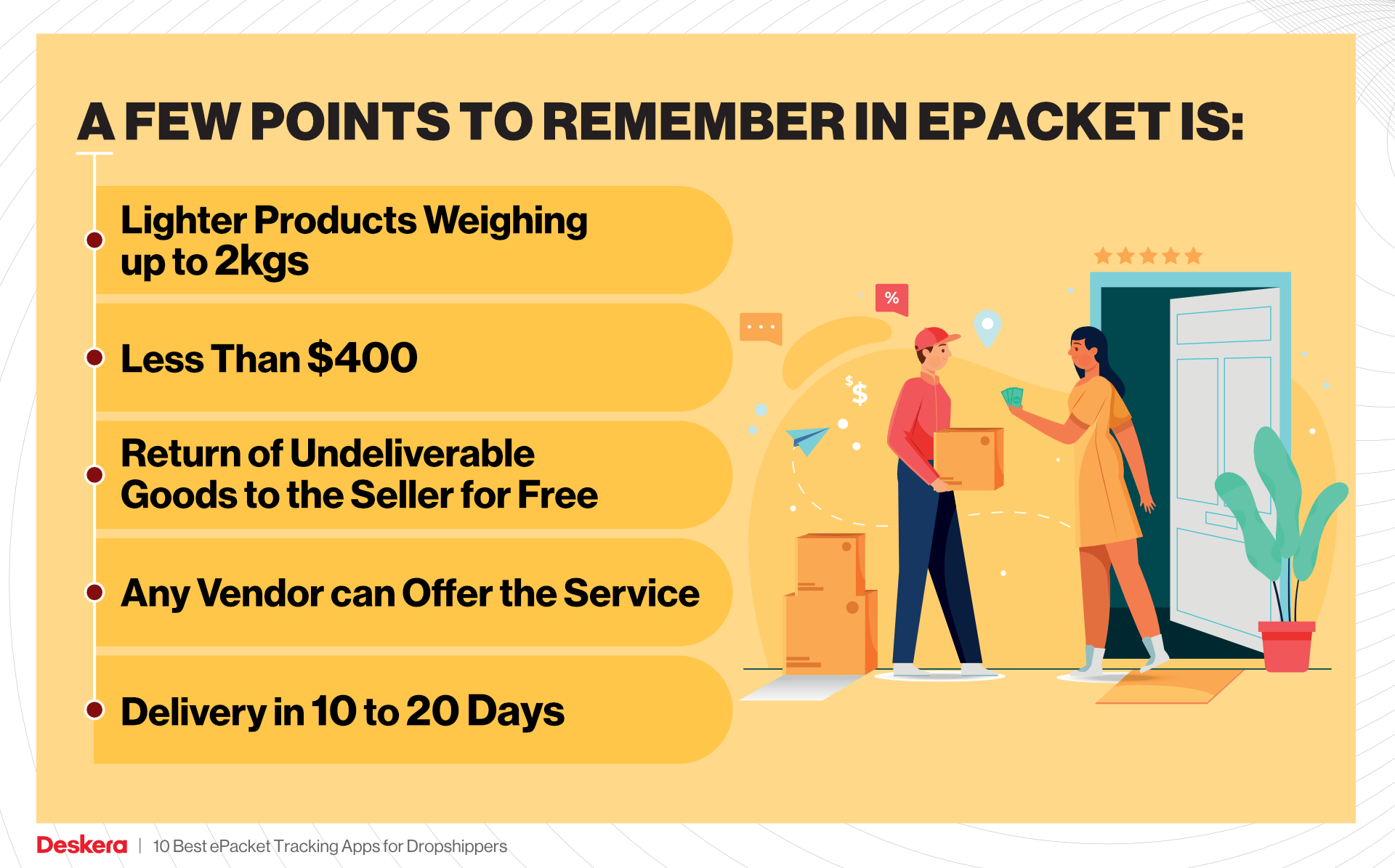 ePacket is utilized especially for smaller/lighter products weighing up to 2 kgs (4.4 lbs) and valued at less than $400.

The shipping price using this method includes the return of undeliverable goods to the seller for free, which makes it easier to process refunds if and when the purchase transaction can't be processed.

Any vendor, big or small in the industry, can offer the service as long as the package meets the specific requirements for an ePacket delivery.

In ePacket the average time that a package takes to be delivered is in 10 to 20 days.

ePacket delivery started as a quick, reasonable shipping solution for conventional and dropshipping companies shipping products to the US. Let us see what ePacket in dropshipping mean.
What is ePacket in Dropshipping?
In dropshipping, most of the products are manufactured in China or Hong Kong. The majority of the suppliers are based on that side of the world. Considering this it goes high on the budget scale.
Moreover, the goods procured from China or Hongkong are cheap, but online shoppers may not opt for it if the shipping is expensive and long wait times. Hence, ePacket came to the rescue to do away with the cost and delay issues.
ePacket does not just make for a relatively inexpensive delivery option; it drastically cuts down on the shipping time for dropshipping orders. When you have fast delivery of goods, you instantly impress your customers, which indirectly translates to more sales.  
We hope this helped you understand what ePacket is and what is ePacket in dropshipping. Now let us look at the list of countries that have ePacket available.
List of Countries With ePacket Available
Let us look at countries where ePacket is available:
Australia
Austria
Belgium
Canada
Denmark
Finland
France
Germany
Greece
Hong Kong
Hungary
Ireland
Israel
Italy
Japan
Korea
Luxembourg
Malaysia
Mexico
Netherlands
New Zealand
Norway
Poland
Portugal
Russia
Saudi Arabia
Singapore
Spain
Sweden
Switzerland
Thailand
Turkey
Ukraine
The United Kingdom
The United States
Vietnam
Now let us find out how to track the ePacket shipment once it's shipped.
How to Track ePacket Shipment?
Once you understand ePacket delivery/shipping, you often assume that the tracking process will be complicated. However, to your surprise, Tracking ePacket shipment/delivery is a relatively straightforward process, and there are multiple ways to do it.
Use of Official Website to Track ePacket Shipment
First comes the obvious technique to track your shipment- That is, with the use of an official website. You can check with the brand's official website you opted for to ship the order or product.
After the order is placed, a unique tracking ID/ number is created for your shipment that can be updated on the China EMS website. This is when the package is still in China. Or you can use the USPS website. This is when the package is in the USA.
Now the only point of complication or issue that you may face would be that- Since the tracking of your shipment relies upon where your shipment is, official sites may not be able to give you accurate information.
This brings us to your next option to track your ePacket shipment.
Use of Third-Party Apps/website to Track ePacket Shipment
The second option to track your ePacket shipment is by using a third-party tracking App or website to track your shipment. These apps and websites can also give you an accurate picture of where your product is in the shipment process.
Some applications give you order details on their website where you and your customer can find the status of your package.  Then some websites even have maps as part of their tracking system to help you locate the exact location of the products.
If you are wondering what these applications are, then don't worry because we have you covered. We have enlisted the ten best ePacket tracking applications that you can make use of.
10 Best ePacket Tracking Application for Dropshippers
Let us look at some of the best epacket tracking applications below:
#1 Shipway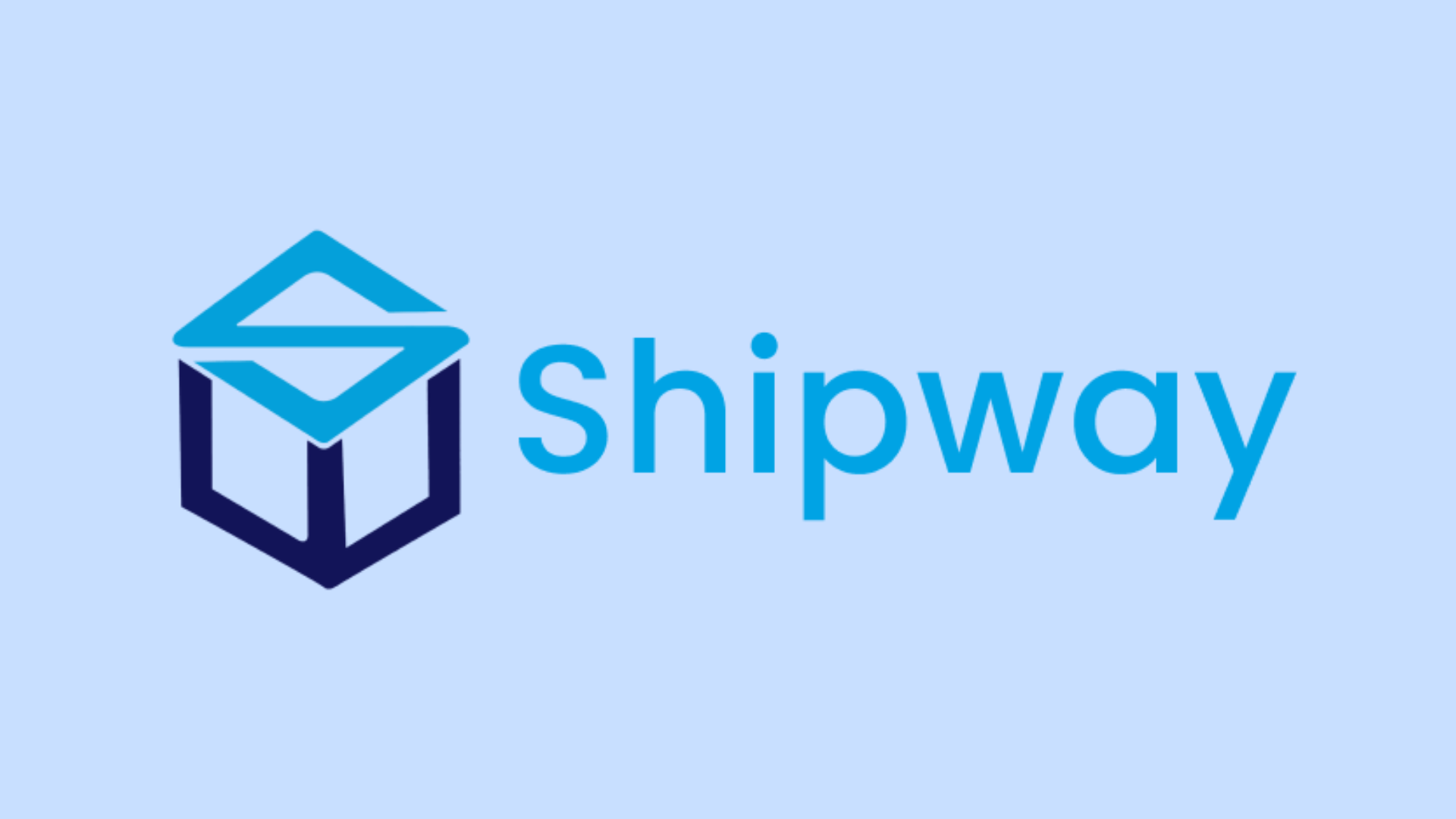 We are starting with the 4.8 starter Shipway tracking app. Shipway today has emerged as a leading solution for providing post-purchase automation to businesses. Especially the tracking system by Shipway happens to be the most applauded for, which makes tracking ePacket shipment a breeze.
Shipway has integrations with carrier partners such as BlueDart, Blowhorn, Pickrr, Shiprocket, Ecom Express, and many more. It means that no matter which carrier you are going for in your business, you can easily use Shipway to keep track of your shipments.
Moreover, it also has integrations with the big fishes in the commerce sector, such as WooCommerce, Shopify, and others.
We have enlisted a few reasons why the Track Order app by Shipway makes for a must-have tracking system: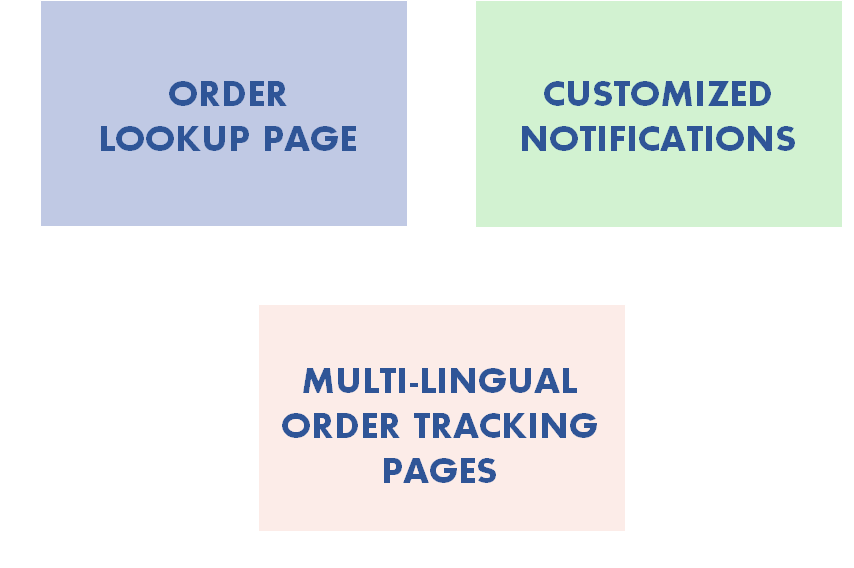 Firstly, the app provides an order lookup page on your online store instead of on any external page. Since the customers will be directly interacting with your website, it will give rise to customer engagement.

Secondly, it reduces RTO by sharing customized notifications throughout the shipment process. The delivery alerts are sent automatically to your customers through the communication channels such as  Emails, Whatsapp, SMS, and so on.

Thirdly, a not commonly found perk with Shipway is you have multi-lingual order tracking pages.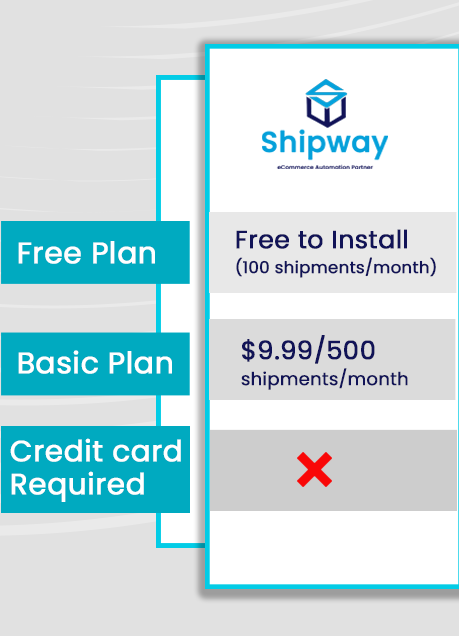 Lastly, Shipway does not make a hole in your pocket; it is a cost-effective option for your business. You can install Shipway for free, and the basic plan costs $9.99/500

#2 Parcel Panel Order Tracking Pro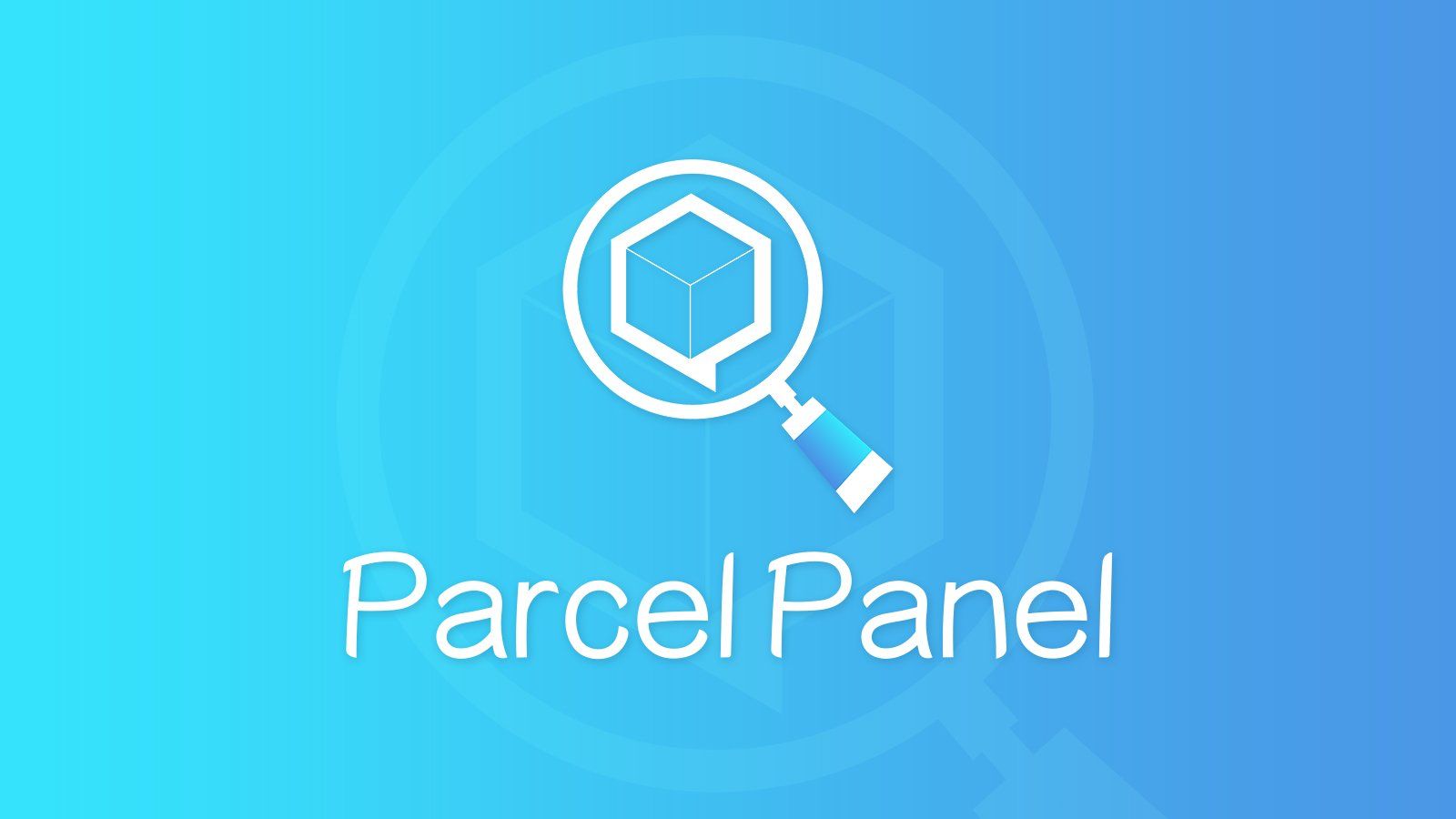 ParcelPanel Order tracking Pro is designed to track mainly all Shopify orders. So if you are using Shopify as your eCommerce platform, Parcel Panel Order Tracking Pro will make a good addition.
Parcel Panel has the following main features that will interest you: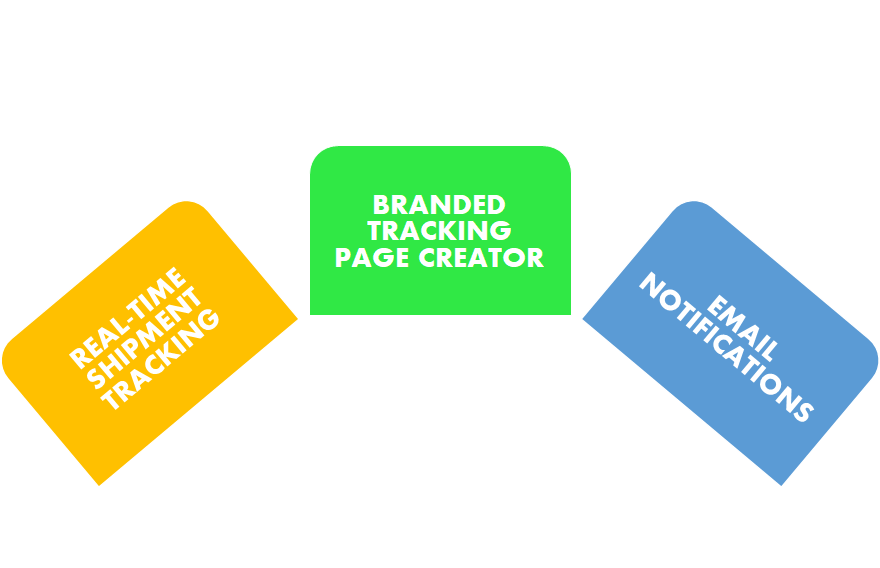 Real-time shipment tracking
Branded tracking page creator
Email notifications
Like the Shipway app, Parcel Panel also sends an email notification directly to the customer with shipment delivery details and makes it easy for them to track their shipment further.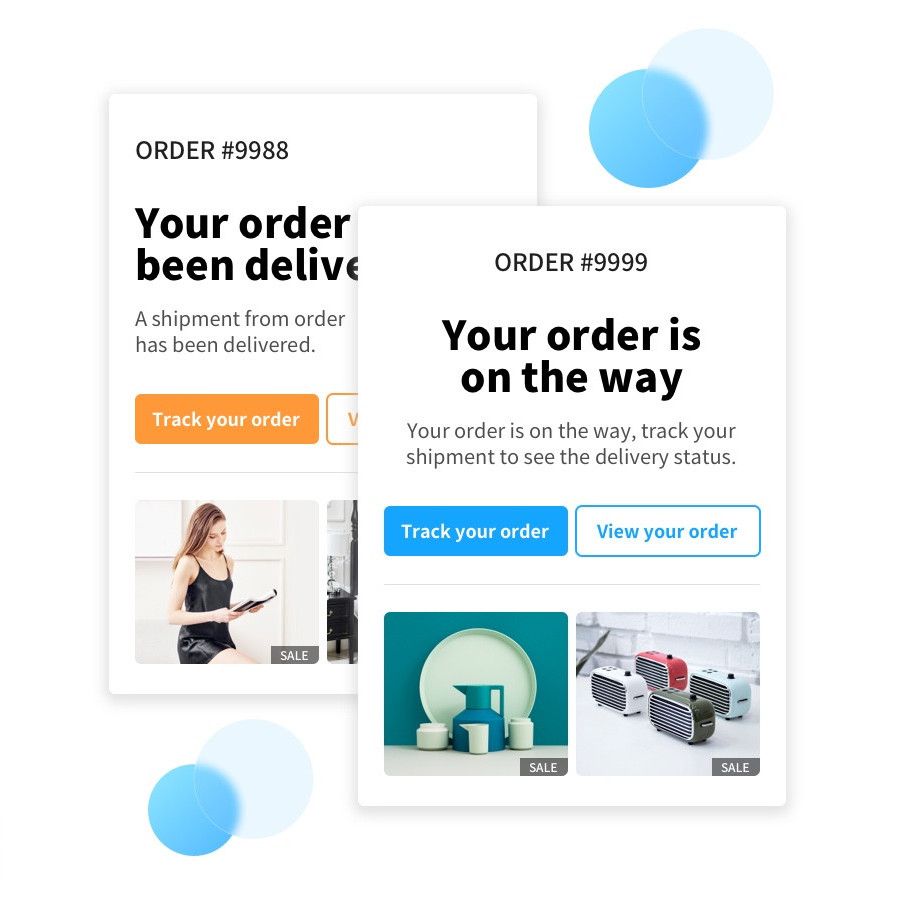 Parcel Panel also creates a page with the brand details to remember the company they purchased the goods from. The page created is the same as your eCommerce store page/website.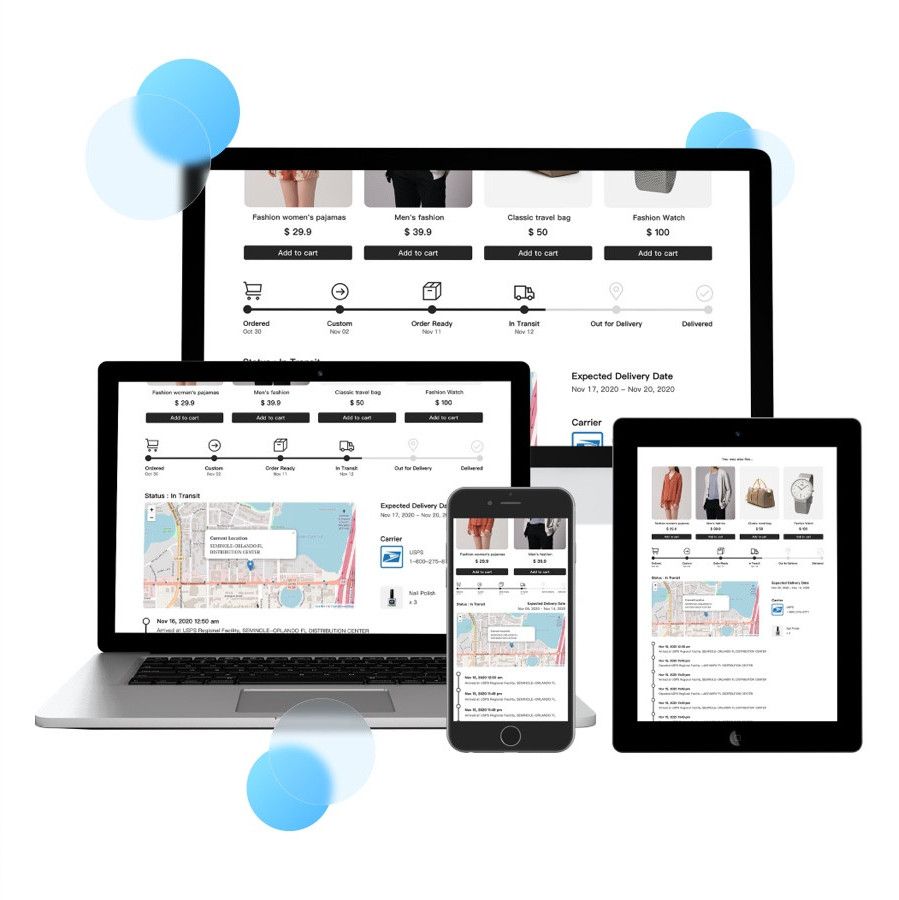 Parcel Panel is designed explicitly for dropshipping businesses, so it integrates well with eCommerce platforms. Moreover, Parcel Panel also allows you to track the ePackets. You can just put the tracking number, and you have updates on the shipment.
There are four pricing plans of Parcel Plan. You can either get it for free with limited functions or get the cheapest one that starts at $9. Medium is priced at $19 per month. The most expensive one is the Platinum plan that allows access to all the features and is priced at $99 each month.

#3 TrackingMore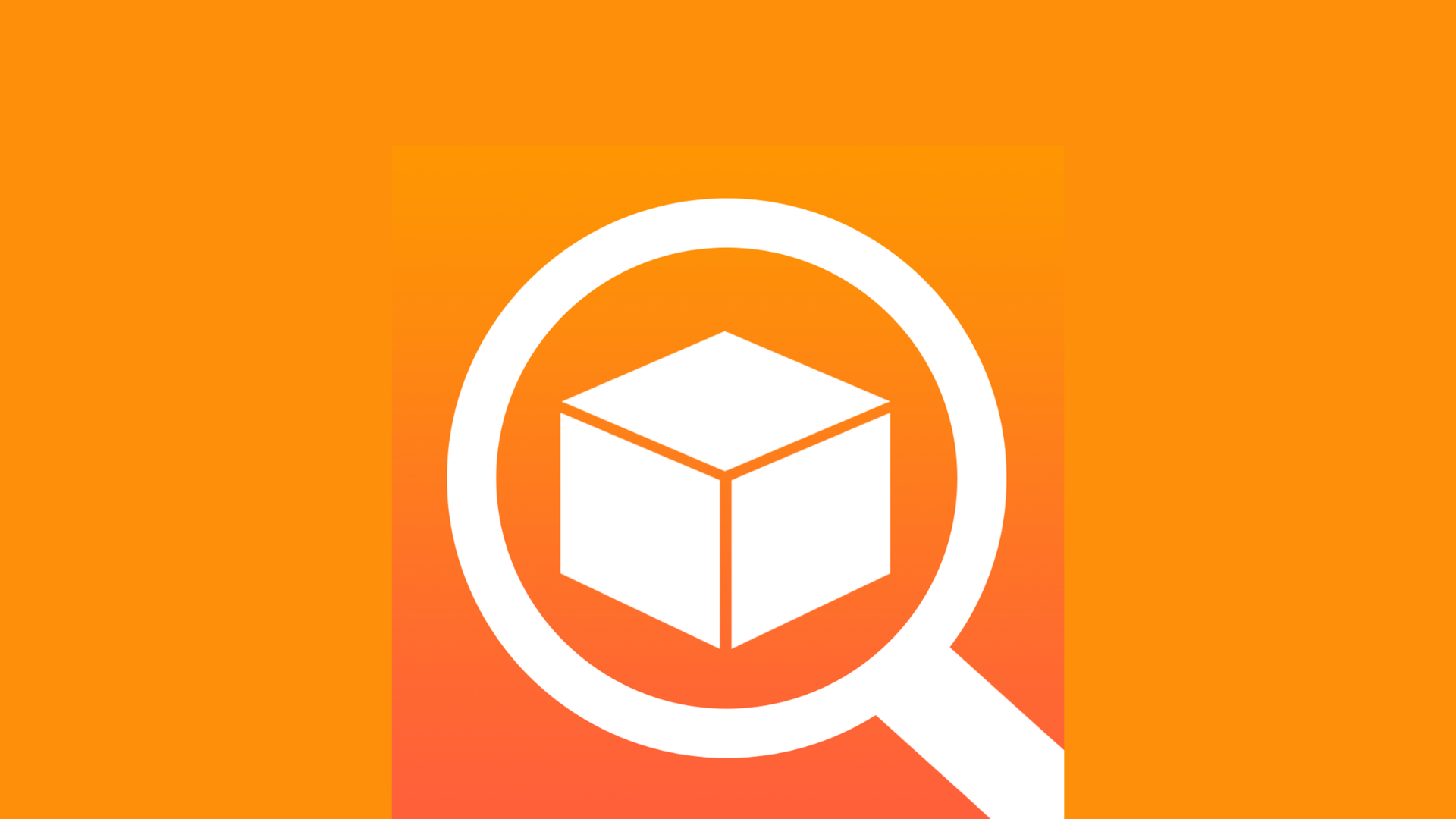 TrackingMore is another renowned tracking app that is popular for its service. The app has integrations with 767 courier services, which makes it fit for dropshipping since the list includes couriers used for dropshipping.
In case TrackingMore does not happen to have the courier service you use, by taking the premium plan of TrackingMore, you can negotiate to add the courier service of your choice. Additionally, tracking ePacket is also made easy with TrackingMore.
It also allows customers to track their goods from your website, increasing your brand loyalty, awareness, and customer engagement.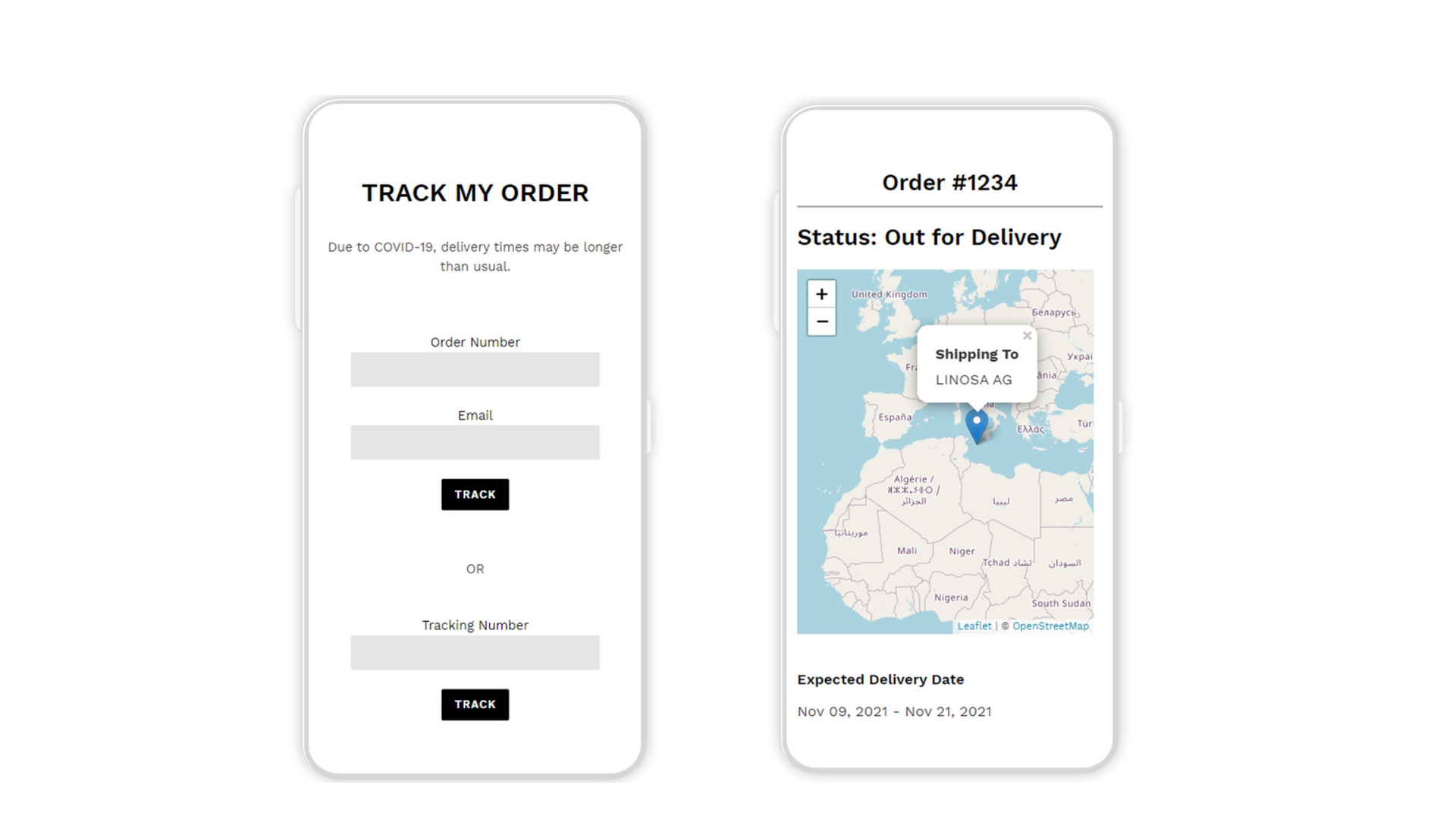 Since customers can find everything they need to know about their shipment from your website, they don't have to deal with the shipping anxiety. As a result, you enjoy customer satisfaction on your end.
Considering the process is automated, you no longer have to type emails and send them to your customers manually. The system does it on its own. Not to mention, the delivery status is updated every 3-6 hours, so no more shipping anxiety.
Moreover, TrackingMore also has filtering options and allows you to sort your query by dates, monitoring status, destinations, couriers in order to prepare you when detecting that the order is at risk.  

TrackingMore has four different plans that you can pick from. You can get it for free to start with limited services. Then you have a basic plan that will cost you $9 per month, plus the plan will cost you $39 per month, and the price for a premier plan changes based on your demand.
#4 AfterShip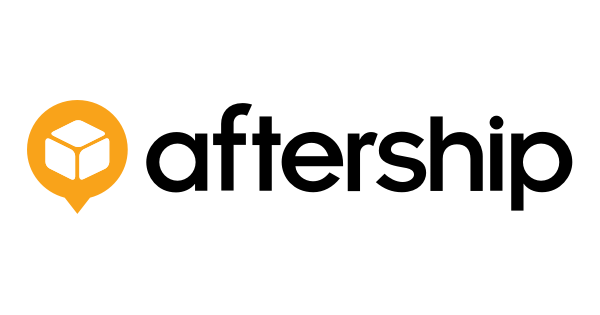 Another best app for tracking ePacket is AfterShip. The goal of AfterShip is to offer the best post-purchase experience to its customers and draw maximum customer engagement, boost customer loyalty and increase sales.
Shopify, being one of the popularly used eCommerce platforms, integrates with AfterShip, and more than 30,000 Shopify and Shopify Plus sellers trust AfterShip with its service.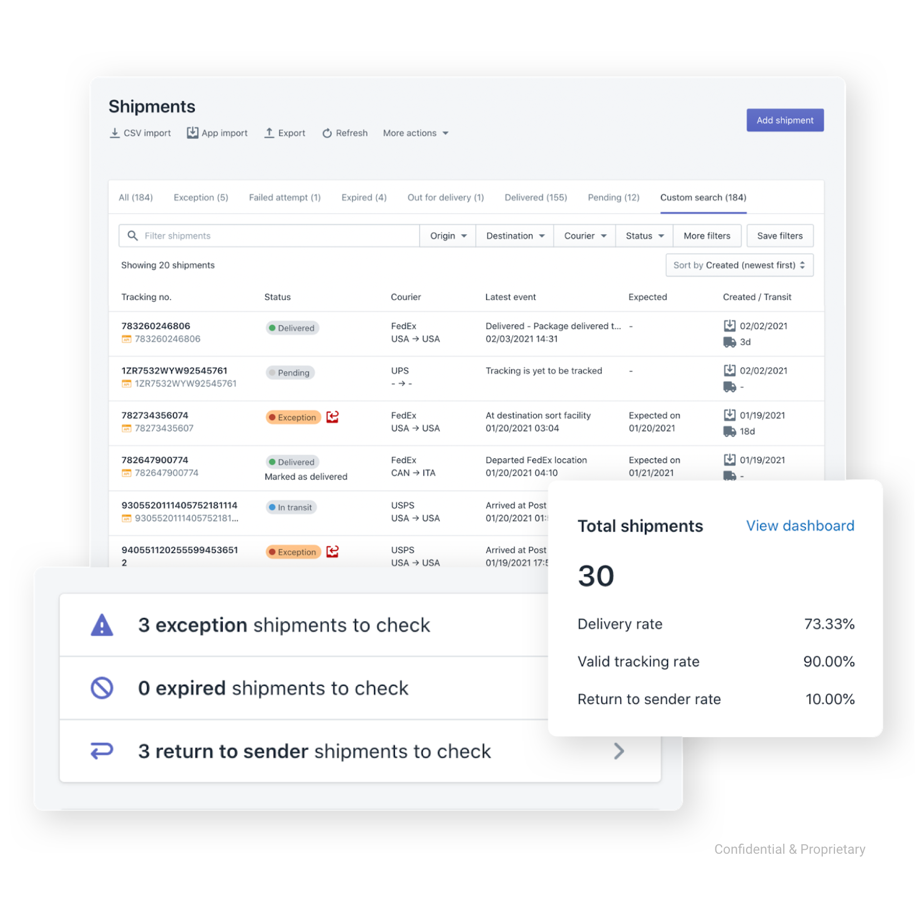 AfterShip allows you to build your own tracking page that will speak of your brand, making it easier for customers to recognize. For example, you can have a marketing banner of your brand, its offers, and so on. As a result, you will have more customer engagement on your page.
You can also customize the page by adding your brand logo and customized color scheme. This, as a result, will help you boost brand recognition encouraging more sales in future.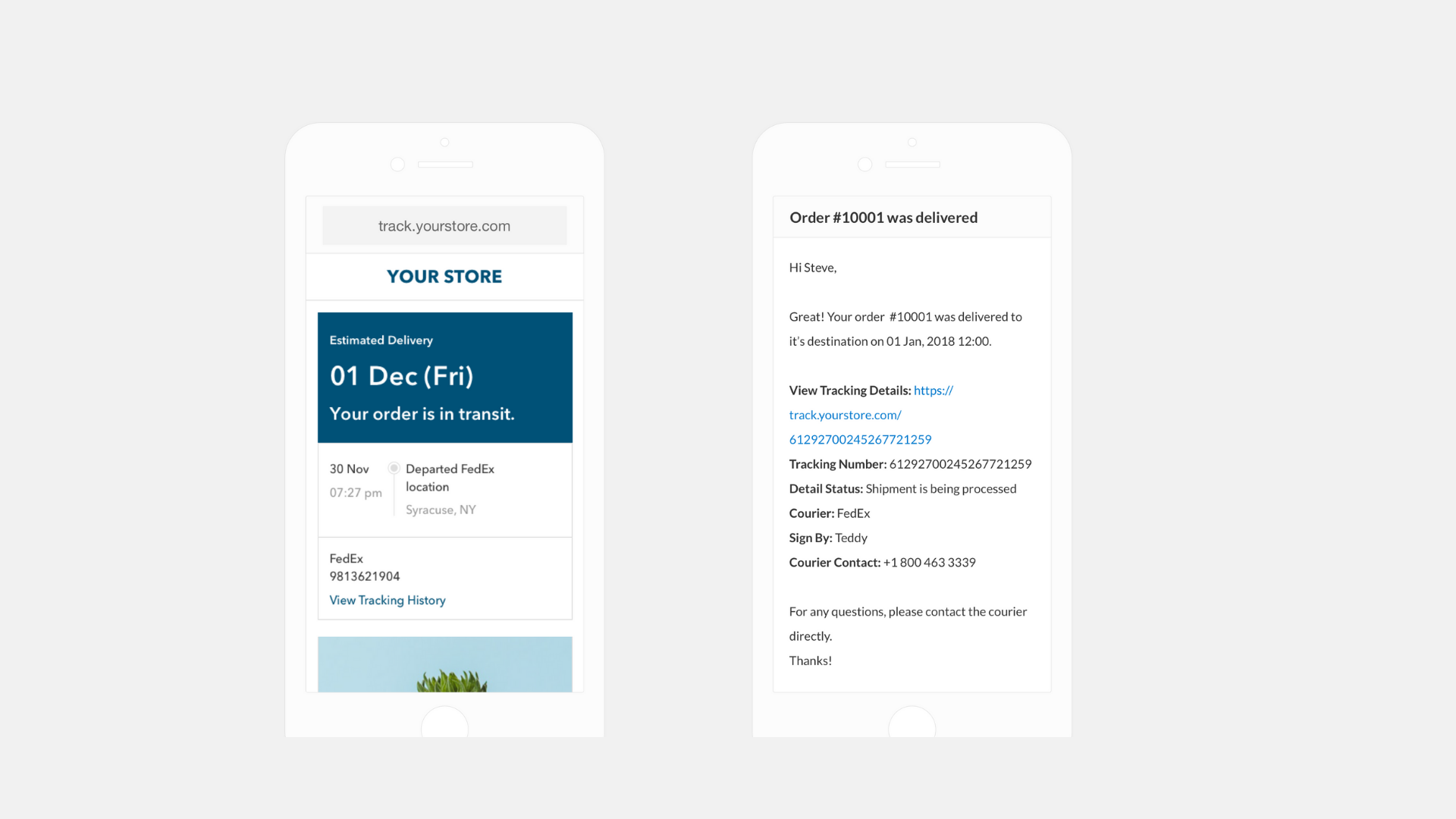 The useful function that will interest you is AfterShip's dropshipping. Considering AfterShip has integrations with more than 500 carriers across the globe, significant players for the standard dropshipping are trackable using AfterShip.
A common feature like the other apps that AfterShip also possesses is the automatic email alerts and text notifications that will keep your customers updated. The emails, text, messages can be customized too if there are any specific details to convey.
Furthermore, with one click tracking click on the emails and text messages, you can easily bring more traffic to your website instead of your shippers, especially when you are dropshipping goods.

There are four different plans that you can pick from. Firstly, you have a free plan where you are allowed just 50 shipments per month. In the Essential plan you are allowed 1,200 shipments per year and it costs you $9 per month.
Then you have the AfterShip Pro that allows you 60, 000 shipment per year and the plan is priced at $199 per monthly. Lastly, you have custom plan where you are allowed 300,000 shipments per year.

#Trackiner Trackiner makes your life easy by cutting out the avalanche of customer support requests that you receive from your customers to resolve their delivery-related issues.
Customers can find their order information themselves. They will no longer have to send you emails asking where their order is. Trackiner allows every customer to check their order delivery status at any time at your store.
With Trackiner you can seamlessly track your ePackets without any hustle. The orders are tracked in real-team, and while sharing the delivery updates, the email or the text message updated can be customized. So, in case of an unwanted delay in delivery, you can apologize to customers while you update that their order is shipped.
You will also be happy to know that the apps have more than 900 carriers, so no matter which couriers service you choose, Trackiner has an integration with it.
#6 Parcel App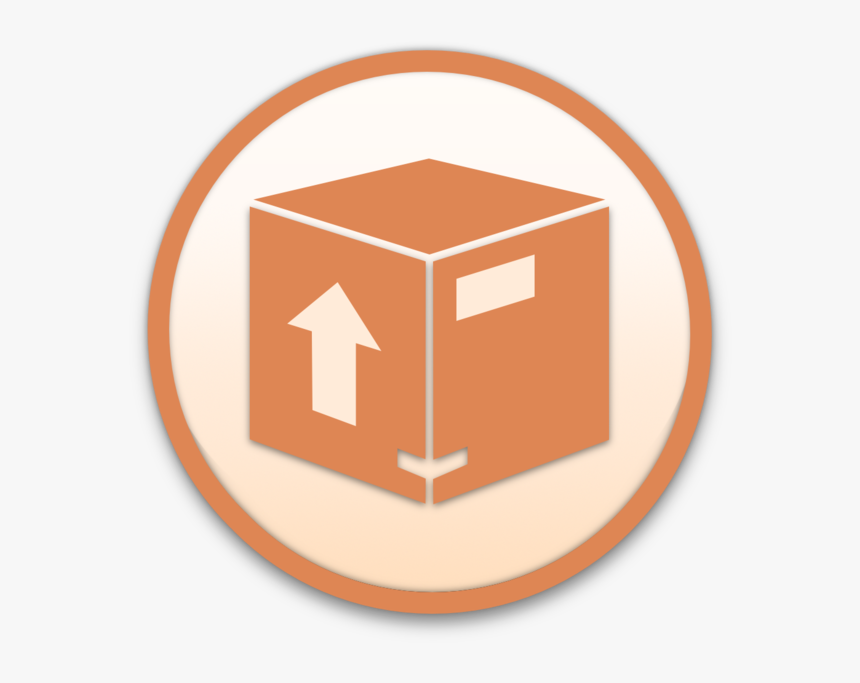 No matter which online store or the market you have purchased, you can always trace the entire journey of the order with the Parcel App tracking system. The Parcel App also allows you to track your ePackets easily.
ParcelsApp will track ePacket with USPS, China Post EMS, translate all delivery status from Chinese to English and estimate the delivery time of your package.
Nobody wants to spend hours answering customer queries on their delivery status, and the parcel app automates the tracking process.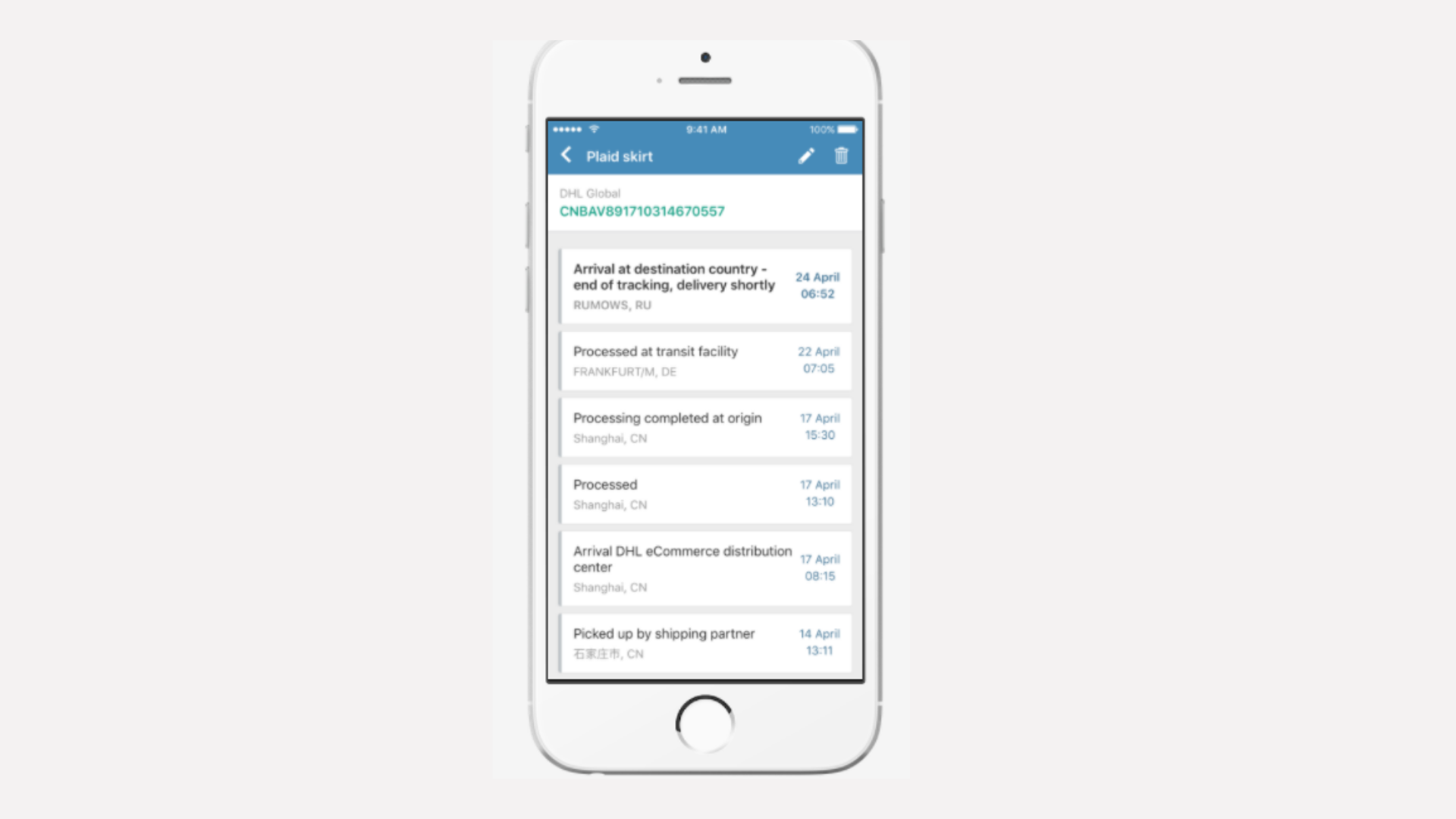 As a result, Trackable allows you to manage your business and keep your customers satisfied by offering A1 customer service to them without focusing solely on it.
There is an easy-to-use tracking page for the customers to use as well. The customers will only require their email and order number to access the page, and they will be able to find all the required details.
#7 Order Lookup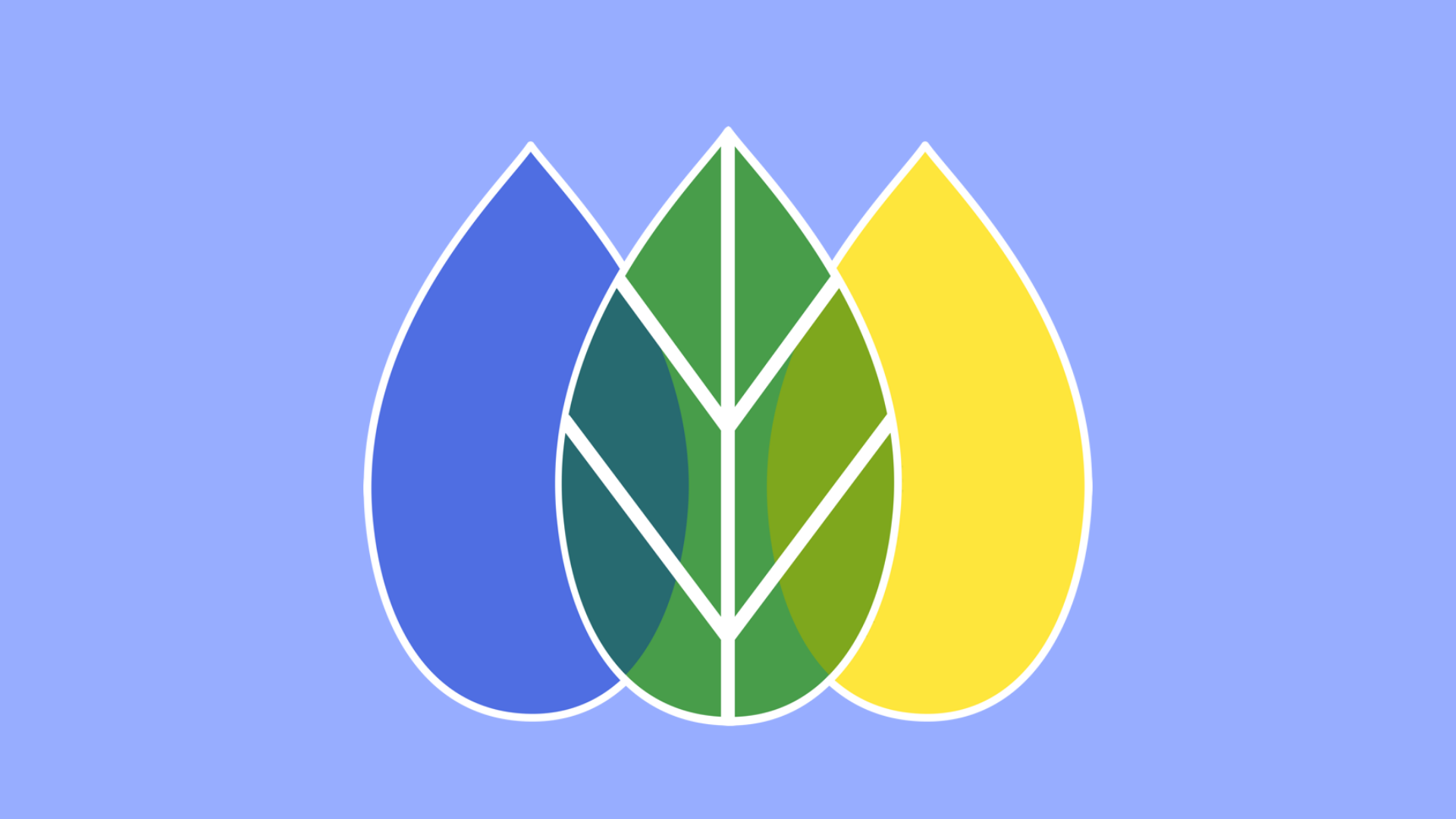 One of the best apps to track your order is Order Lookup. Order Lookup helps to reduce support requests by customers related to the delivery of goods by providing real-time order tracking information.
Order Lookup stunningly works with Shopify storefront. All that the customers are required to do is enter their email address and order number, enabling them to track their order in real-time and add customized messages/emails for the customers too.
As a result of this, you will not only eliminate the customer support requests on your website but offer the best customer experience to your customers. What you can also do at Order Lookup is edit the display styles and customize language options. By this customization of the tracking output, you can show the customers only what you want them to see.
Order Lookup has integrations with OrderlyEmails, China EMS, China Post, ePacket, and 400 more carriers. This comprehensive option makes the app ideal for company dropshipping, considering it works smoothly with ePacket.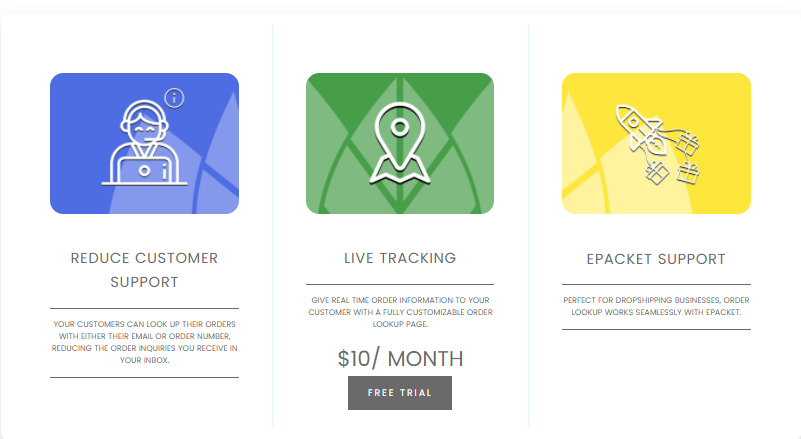 The app's priced at $10 per month, which is a fair deal for you if you are frequently dropshipping or even if you are just shipping.

#8 Auto FulFill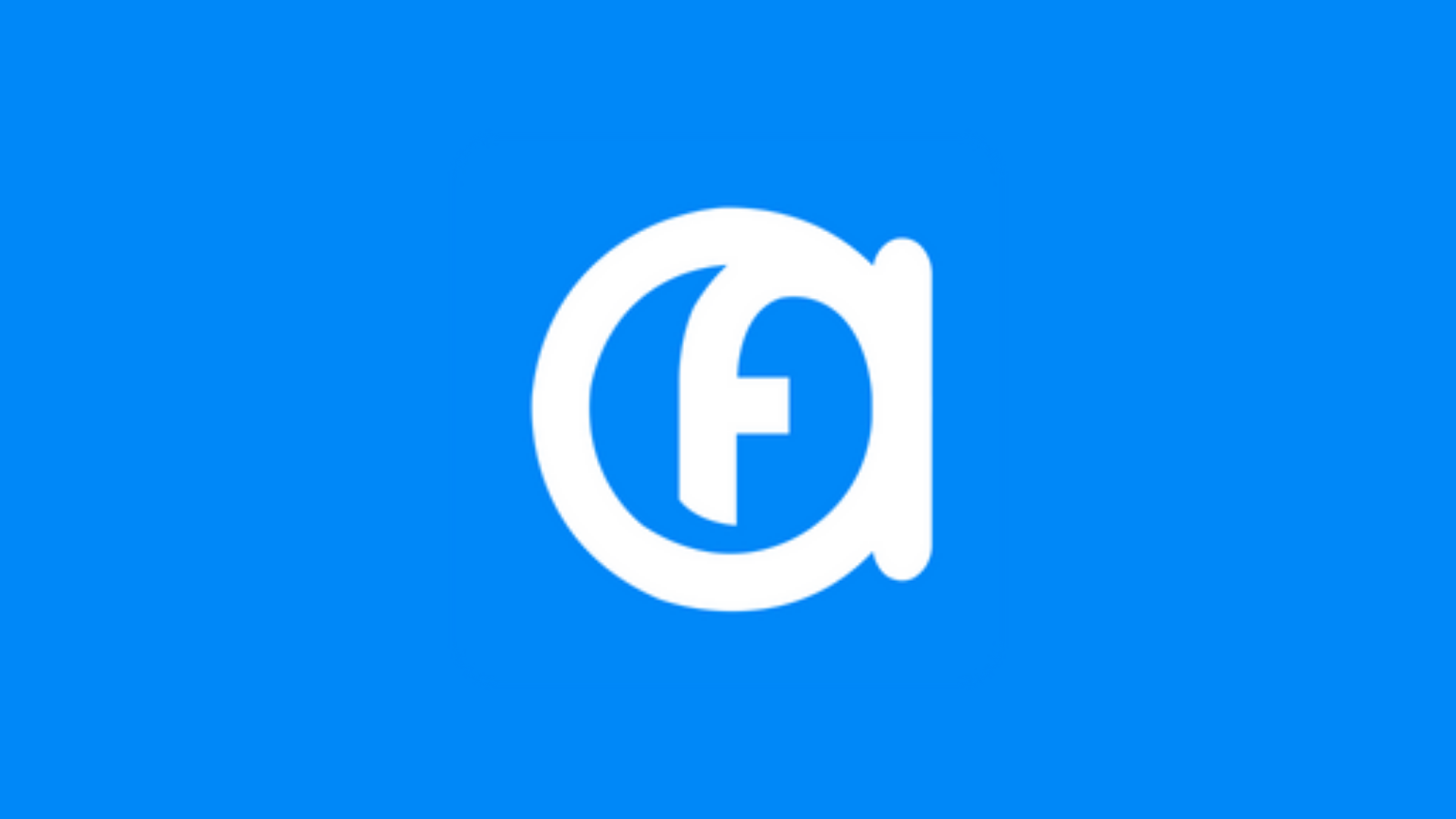 Auto Fulfill is the top-end, new-age tracking app meant just for you. With one time setup to link each product to a vendor. The app sends the orders to the vendor and notifies them.
Once the tracking number of the shipment is updated in the app by the vendor, the order is automatically remarked fulfill. Today, Auto Fulfill is an important tool for all Shopify e-commerce administrators since it allows an automated process of sending orders and updating tracking numbers & fulfillment.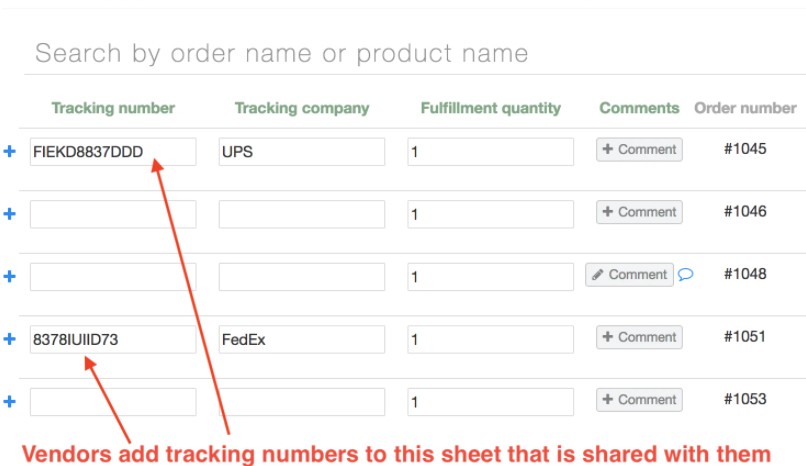 There is no longer the requirement to track numbers and manually fulfill the orders because Auto Fulfill features sending tracking numbers to you in an excel sheet by email. In case of a delay, you can customize the mail and address the issue.
The best part about the Auto Fulfill app is that it has associations with hundreds of Dropship Sellers, Suppliers and allows you to track ePackets within a few taps. Track your goods and share the details with your customers once the parcel is shipped.

There are four plans to pick from. The small plan costs $10 per month, the medium plan costs $20 per month, and the large plan is priced at $30 per month.

#9 PackageTrackr
Another must-have order tracking application is PackageTrackr. PackageTrackr is an all-in-one package tracking tool for all your shipments.
It also allows you to track your ePackets. It remembers all of your tracking numbers and pulls delivery status information from dozens of carriers.
You will get real-time tracking information and visualized delivery path with the Google Maps of all your packages. Just simply enter your tracking number above. All you need to do is enter the tracking number, and you will have all the details ready.
Moreover, with the help of PackageTrackr you can manage your inventory, and your shipment since the app allows you to remain updated with every movement of the goods shipped. As a result, it will also result in happy customers because the orders will be shipped on time and know where their package is.
#10 Tracking Genie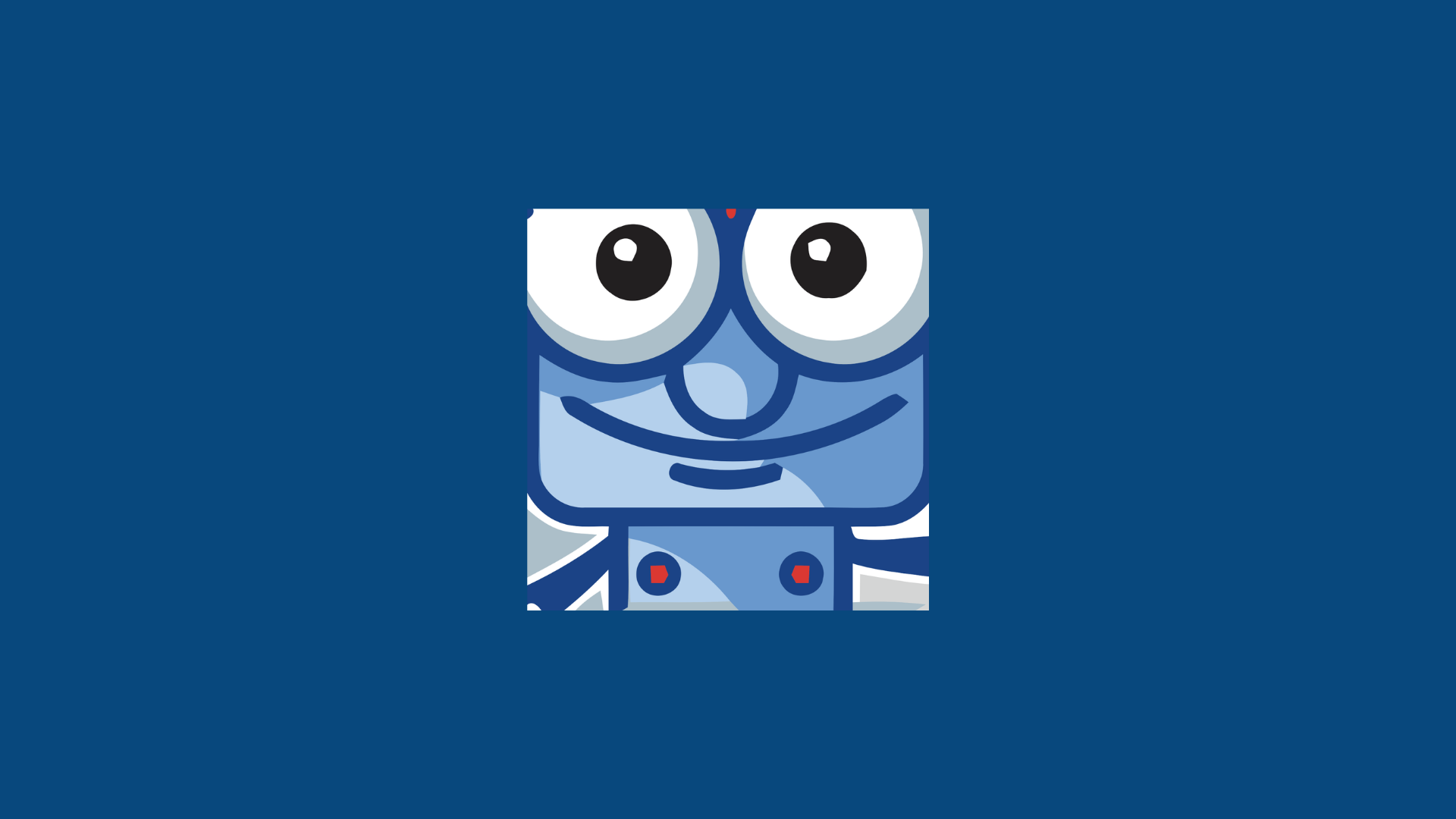 Tracking Genie is a useful app if you want to provide excellent self-service to your customers to track their delivery. The Tracking Genie app helps your customers to track their orders themselves anywhere at any time without having to provide a tracking number or tracking the goods yourself. Interesting right? No wonder why they have rightly called it a tracking "genie."
A tracking number or Tracking IDs are a big responsibility in itself and are seen as an added effort. Thanks to Tracking Genie that you don't have to worry about it anymore.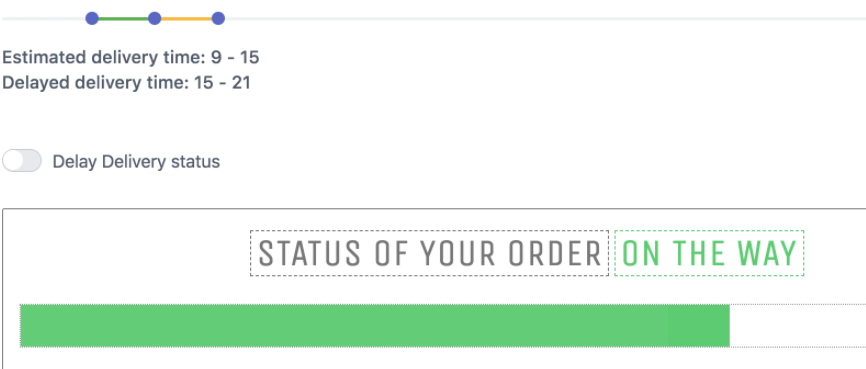 Another feature of your interest is that the app allows easy tracking of ePackets. So, the customers will know precisely when to expect their order. This feature is perfect for anyone who is using drop shipping and cannot control the shipping process.
As a result, Tracking Genie reduces your work to the lowest. And no, it does not compromise customer satisfaction.
If TrackingGenie impressed you then, you get a two-day free trial of the app or purchase it for $7.99/month.

The Bottom Line
As you may have gathered from the article, ePacket shipping and delivery is one right way to increase your customer conversion rates and boost customer satisfaction by working on your fulfillment process.
The ten apps that we have enlisted for you can do much more than just tracking your shipments; they can help you manage your business efficiently and improve your customer service.
If you want to provide the best of best to your customers, every aspect of the order fulfillment process, from taking an order to shipping to successfully tracking it- You must have a top-notch system like ePacket.
Key Takeaways

ePacket is a delivery/shipping method that is offered by China and Hong Kong.
ePacket delivery/shipping method allows for faster and affordable shipping and delivery processes of products from China or Hong Kong
ePacket does not just make for a relatively inexpensive delivery option; it drastically cuts down on the shipping time for dropshipping orders.
ePacket is available in more than 35 countries
There are two ways to track ePacket shipment. One with the help of the official website and another way is by using third-party applications and websites.
The third-party applications or websites provide you with order details on their website allowing you to check the status of your package.
The applications and websites even have maps as part of their tracking system to help you locate the exact location of the products.
Related Links
If you found this article insightful, you may also like to read:
---
---