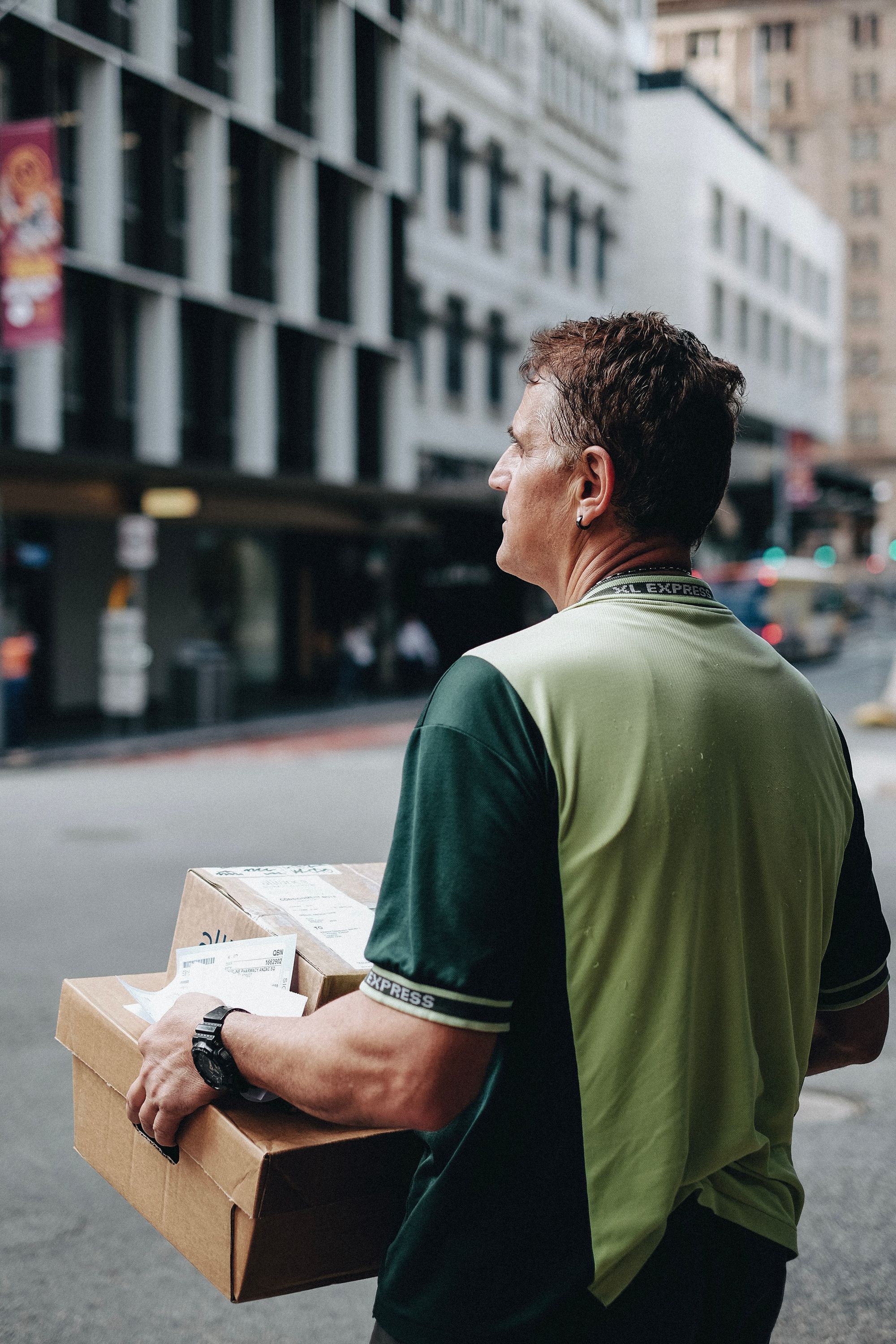 "Treasure Every Moment, Serve with Heart at Every Step"
Following this service vision, ePacket has consistently integrated customers and business globally. The company has offered convenient, reliable, and efficient shipping for more than 10 years.
In this comprehensive guide, we will cover all the aspects related to ePacket. It includes definition, working, shipping, tracking, requirements, benefits, disadvantages, ePacket countries, ePacket and dropshipping.
Let's explore.
In this article:
What Is ePacket?
ePacket is a shipping method offered by third-party logistics (3PL) providers in Hong Kong and China. In 2011, the United States Postal Service (USPS) officially announced an agreement with eBay China and HongKong Post. It allows ePacket tracking from China and Hong Kong and further receiving USPS First Class Mail Service with delivery confirmation service.
Furthermore, ePacket allows faster and affordable deliveries to their customers. It has now reached a total of 44 countries globally.
Previously, ePacket products were sent via sea routes from China to the US. This method was quite expensive and took a longer period to reach its destinations. However, the ePacket has adopted modern ways with modern times.
How Does ePacket Work?
The ePacket shipping system tends to ship purchases to customers at an affordable price in a specified period. Moreover, customers can easily track their dropshipping products in real-time without any hassle.
The starting process begins with the local carrier in China or Hong Kong. They drive products to the border and are shipped via international route. Then, it is received and picked up by a local carrier in the destination country. Eventually, they are responsible for shipping products to customer's doors.
Note that shipping time may vary to certain factors such as bad weather. So, it would be better to take help from a tracking device to monitor your products.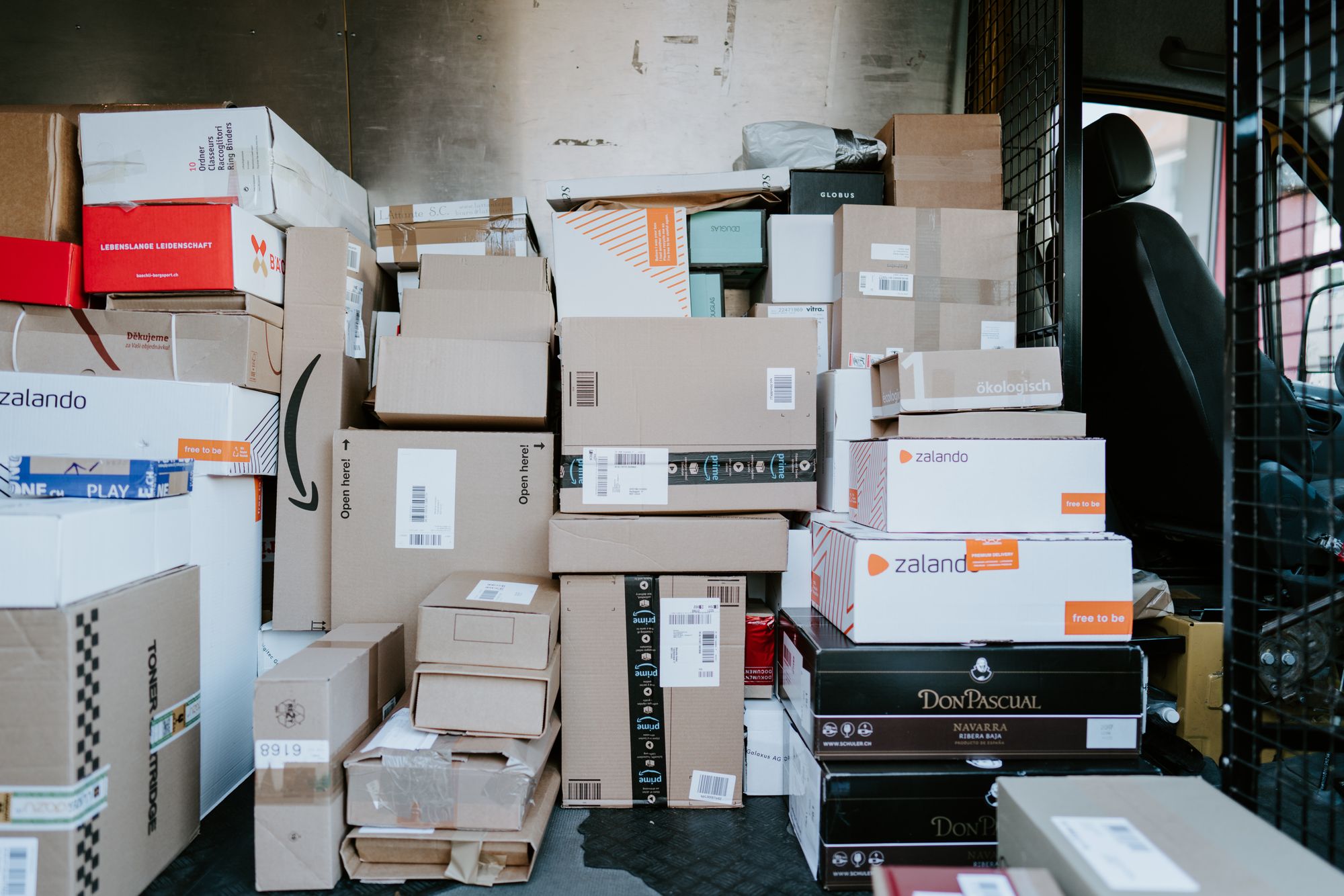 What Is ePacket Shipping?
The ePacket is a shipping method that aims to provide quick and inexpensive shipping deliveries to customers. This concept is offered by merchants of Hong Kong or China on shopping websites such as eBay, Oberlo, AliExpress, GearBest, Lazada, Banggood, and more.
Furthermore, ePacket Shipping includes certain policies when it comes to weight, size, and value. So, make sure to follow those policies for an efficient process.
What Is ePacket Delivery?
The ePacket delivery began as an instant and affordable shipping resolution for China or Hong Kong merchants. Over the past several years, ePacket has expanded into 44 countries such as Australia, Canada, the US, Great Britain, and more.
Furthermore, ePacket shipping delivery is mostly handled by the local carrier. And, also note that delivery fees, package requirements, and processes vary for each carrier. However, most of those local carriers are working in China or Hong Kong.
They further drive packages to the border and then ship via an international route. Next, carriers receive packages in the destination countries— based on your contractual agreement with the local carrier. Lastly, it is shipped to the customer's address.
What is ePacket tracking work?
When customers order products they want to know about the status of their products. Therefore, ePacket enables the customer to have end-to-end tracking access to monitor and track their products.
You can check the status of your product by visiting one of the official websites. It includes  USPS, EMS, or China Post. Moreover, you can also use some third-party tracking systems to track your products.
Also, note that if parcels are not received by customers then they will be sent back to merchants and you will get your refund.
Fortunately, ePacket provides benefits to customers to self-serve to know about the status of their product. It further reduces the workload of support inquiries and pending deliveries. Eventually, it leads to improving and enhancing customer experience.
How to track an ePacket
Here are a few ways by which you can track your ePacket delivery. The first and foremost way is to visit one of the official websites that could help you to track your package. Note that checking the website based on your shipment is in transit.
However, if your package is in China then use EMS and if it is in the US then make use of USPS.
Alternatively, if you face trouble using the official website then you can use third-party tracking systems. It includes 17TRACK, AfterShip, Package Trackr, and Package Mapping.
In addition, if you purchased products from AliExpress then you can check your order details. And, it will show you the tracking status of your products.
How long does it take for an ePacket to be delivered?
The delivery time may vary on certain factors when it comes to ePacket shipping delivery. These factors may include customs, holidays, destination, political or economic change, COVID, or even unforeseen delays.
Further, the usual time frame of shipping to the US from the shipment date takes around 10-20 days. However, it may take longer than this period for other countries due to the above-mentioned factors. However, customers have the facility to monitor and track their packages through the ePacket shipping tracking process.
In addition, the estimated delivery time to Mexico takes 20 working days. And the estimated delivery time to Ukraine, Russia, and Saudi Arabia takes around 7 to 20 working days. Furthermore, for other countries, it takes around 7 to 30 working days.
Note that the above-mentioned time is the average arrival time for ePacket. Make sure of the fact that parcels could get delayed due to bad weather, holidays and other reasons.
However, in most extreme cases, it may take around 2 months for parcels to arrive. In addition, if you do not receive your parcel even after two months then directly contact China EMS.
What Are the Requirements to Use the ePacket Delivery Method?
Certain requirements should be fulfilled to ship packages through ePacket. Moreover, this information is offered by USPS when it comes to ePacket delivery. Also, make sure to read them carefully as it is related to weight, dimensions, and price of the product. Let's read them:
1. Weight: The weight for each parcel should be less than 2Kg (4.4lbs). Note that the weight includes filler material, the product, the shipping box, and any other material used in packaging. Interestingly, this is not the case when it comes to shipping to Israel and the UK. For Israel, the allowed weight is 3Kg(6.6 lbs) and for the UK it's 5Kg.
2. Value: The product's shipping value should not exceed more than $400 (U.S. Dollars). The shipment takes place from China or Hong Kong to those eligible countries for ePacket shipment delivery.
3. Package Size (Minimum): The products should not be less than the length 14 cm and the width should be less than 11 cm.
However, if the package is rolled up then it should have a minimum length of 11 cm. Further, twice the diameter and additional length need to be more than 17 cm.
If the packages are smaller then merchants use larger boxes and add filler materials in them. Through this way they get the benefit of this eCommerce shipping method.
4. Package Size (Maximum): The package's longest side should not exceed 60 cm. Furthermore, adding the total including length, width, and height should not be more than 90 cm.
If the package is rolled up then the longest side should not exceed 90 cm. Further, twice the diameter and additional length should not exceed 104 cm.
What Are the Benefits of Using ePacket?
Due to certain advantages, countries have adopted ePacket delivery services. It includes:

1. Quick Delivery: Unlike standard methods that usually take months to deliver, ePacket offers quick delivery.  You can expect your delivery to reach within three weeks.
2. Affordable: You will get inexpensive shipping rates on ePacket than other modes.
3. ePacket Tracking: Customers can get access to monitor and track their products in real-time without any hassle. And, you can track them at no additional cost. There are certain websites available to track your products. It includes USPS and EMS.
4. Free Returns: If you have not received your items then you can cancel the order without any additional fees. Moreover, you will receive your refund too. It helps to maintain trust between merchants and customers.
5.  Postal Customs Payment: Customers are required to pay for the customs, duties, or taxes. You can confirm with your local carrier as well to learn better.
Which Countries have ePacket Shipping Available?
Below is the list of countries that support ePacket shipping. It consists of 44 countries as of April 2020. Check out:
Australia
Austria
Belgium
Brazil
Canada
Croatia
Denmark
Estonia
Finland
France
Germany
Gibraltar
Great Britain
Greece
Hong Kong
Hungary
Ireland
Israel
Italy
Japan
Latvia
Lithuania
Luxembourg
Malaysia
Malta
Mexico
Netherlands
New Zealand
Norway
Poland
Portugal
Russia
Saudi Arabia
Singapore
Spain
South Korea
Sweden
Switzerland
Thailand
Turkey
Ukraine
United Kingdom
United States
Vietnam
Note that the United States (U.S.) has a service that is called ePacket. And, you should not assume it for China Post's ePacket. They strictly stick to their countries when it comes to ePacket packages.
How do I know if my Shipment is an ePacket Delivery?
In case you have ordered via AliExpress dropshipping then scroll under Orders. Now, tap on 'View Detail'. Further, when you will go to Logistics Information then the used shipping method will appear under the section of International Shipping Company.
You will find the keyword that mentions 'ePacket' along with the tracking number. It will be visible if your package is shipped through ePacket. On the contrary, if you have not purchased on AliExpress then you can check the mode of shipping through tracking number.
Note that ePacket tracking numbers start with the word 'L'. And, it is followed by another letter with 9 digits. Eventually, it ends with 'CN'. For example; LK987654321CN. This is how the tracking number format looks. Also, note that you can recognize China Post EMS or ePacket tracking numbers as it looks like Lx000000000CN or Ex000000000CN.
However, if you don't see any ePacket tracking number then the package is most likely shipped through a different shipping mode.
Will the Customer have to Pay Customs with ePacket Shipping?
Yes, customers need to pay for applicable customs duties and taxes with ePacket Shipping. Nevertheless, ePacket follows traditional customs clearances. However, it would be better to check with local laws when it comes to paying fees on duties/taxes on imported shipping parcels. You can also confirm with merchant shippers about the taxes or duties. They will explain to you thoroughly about the process if they have already shipped to your country.
The Benefit of the ePacket Service
In case you are shipping locally then you'll definitely have a competitive advantage in terms of delivery speed. Moreover, customers expect fast delivery of products from their clients. And, you have to make sure to retain those customers by offering excellent customer service.
So, to stay ahead in the competition, you need to make the best use of fast and quick delivery. And, ePacket supports you to fulfill that goal.
ePacket and Dropshipping
Most manufacturers and dropshipping suppliers are based in China or Hong Kong when it comes to dropshipping. Also, dropshipping is relatively inexpensive due to the ePacket shipping option.
Furthermore, if you are purchasing cheap products, you still have to pay for expensive shipping and wait for longer times. Then, it is definitely not worth it. Due to these reasons, shoppers have to re-think their options at the checkout.
Fortunately, ePackets reduce the shipping time when it comes to dropshipping goods. Moreover, ePacket offers fast delivery that helps to build good and long-term relationships with your customers. ePacket works better as compared to shipping carriers like fedex or dhl.
In addition, customers are inclined towards instant deliveries. And, it has become easy for them to monitor and track their orders via tracking processes. Considering these factors, ePacket is a perfect solution to all these concerns.
Moreover, ePacket delivery is not limited when it comes to eCommerce websites. You have much more to explore and implement. You can learn more about dropshipping in our dropshipping guide.
What Are The ePacket Advantages?
Here is the list of ePacket Advantages. Let's learn them:
1. Serviceable Range
You have the access to send via ePacket to a total of 44 countries. However, note that not all these countries can be sent through mainland China. Some can go through Hong Kong packets or other departure ports within China.
2. Fixed Costs
It is another advantage of ePacket. Interestingly, shipping costs rarely change. Also, you do not get charged by volume until and unless the parcel dimensions are within the allowed measurements. Note that you will be charged by the volume and not weight.
3. ePacket is End-to-End Trackable
In most cases tracking number remains the same. It simply means if your customers are contacting USPS for an update. They can provide them the same tracking number that could be detected on their systems.
As it also acts as a last-mile tracking number. ePacket can be tracked on the national postal service websites. It includes usps.com, the post.com depending on the country you're sending to.
4. Ability to send to remote destinations
Generally, it is difficult to send parcels to remote locations. However, with ePacket, you can.
5. Free Returns
If ePacket parcels fail to deliver then they can be sent back to the sender and payment would be refunded. It helps build trust between merchants and customers.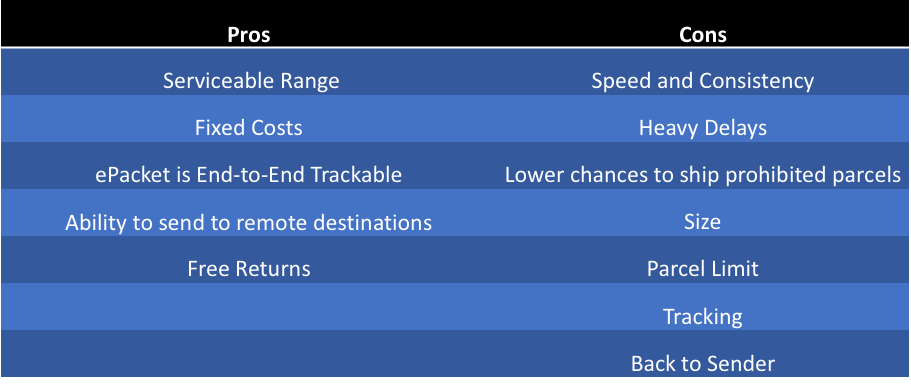 What Are The Disadvantages of Shipping With ePacket?
Here is the list of disadvantages of shipping with ePacket. Check them:
1. Speed and Consistency
ePacket parcels are shipped via passenger flights that can be a downside sometimes. Moreover, flights could be easily affected by economic or political issues. The perfect example for that would be Covid-19. It has negatively impacted almost everything, including flights.
2. Heavy Delays
ePacket suffers delays depending on the town or city from which you are sending parcels. It simply means if you are sending parcels from anywhere in China then speed may vary heavily.
Interestingly, ePacket earlier had a seamless process as all the parcels were driven straight to Zhengzhou international airport to the destination. Moreover, there were no domestic transfers within China.
3. Lower chances to ship prohibited parcels
Prohibited products cannot be shipped. It includes food, knives, liquids, powders, wood or products containing wood, dangerous goods such as lighters, flammable and explosive products, laser pointers, helmets, and other such products.
4. Parcel Limit
The maximum weight allowed to transfer is 2Kg only. There is an exception for Israel and the UK. You can transfer a parcel of a maximum of 3 Kg for Israel and 5 Kg for the UK.
5. Size
The maximum size of a single parcel is not allowed to exceed more than 60 cms on one side and 90 cms in total. However, there is an exception for Israel and the UK. It includes that the size should not be more than 60 cm on one side and 90 cm in total. Also, note that the parcel should be smaller than 14 x 11cm.
6. Tracking
Another downside of ePacket is that it clearly shows that the parcel is coming from China on the tracking system. You can also find the China address on the receipt even if you somehow use apps to hide the tracking location.
7. Back to Sender
The parcel will be sent back to the sender in China if delivery fails. Basically, it is the biggest disadvantage for merchants.
How Can Deskera Help You?
As a business owner, you can invest in ePacket that can help you manage and track your business growth with Deskera. A successful business needs an efficient order fulfillment process that meets its specific needs. You can apply ePacket and dropshipping tools to effectively boost your online business. Deskera is an all-in-one software that can help you keep track of ePacket, and can help you by digitalizing your business with the right tactics and management.
Deskera platform enables you to keep track of your ePacket deliveries in real-time and optimize your social profile to transform your business tremendously.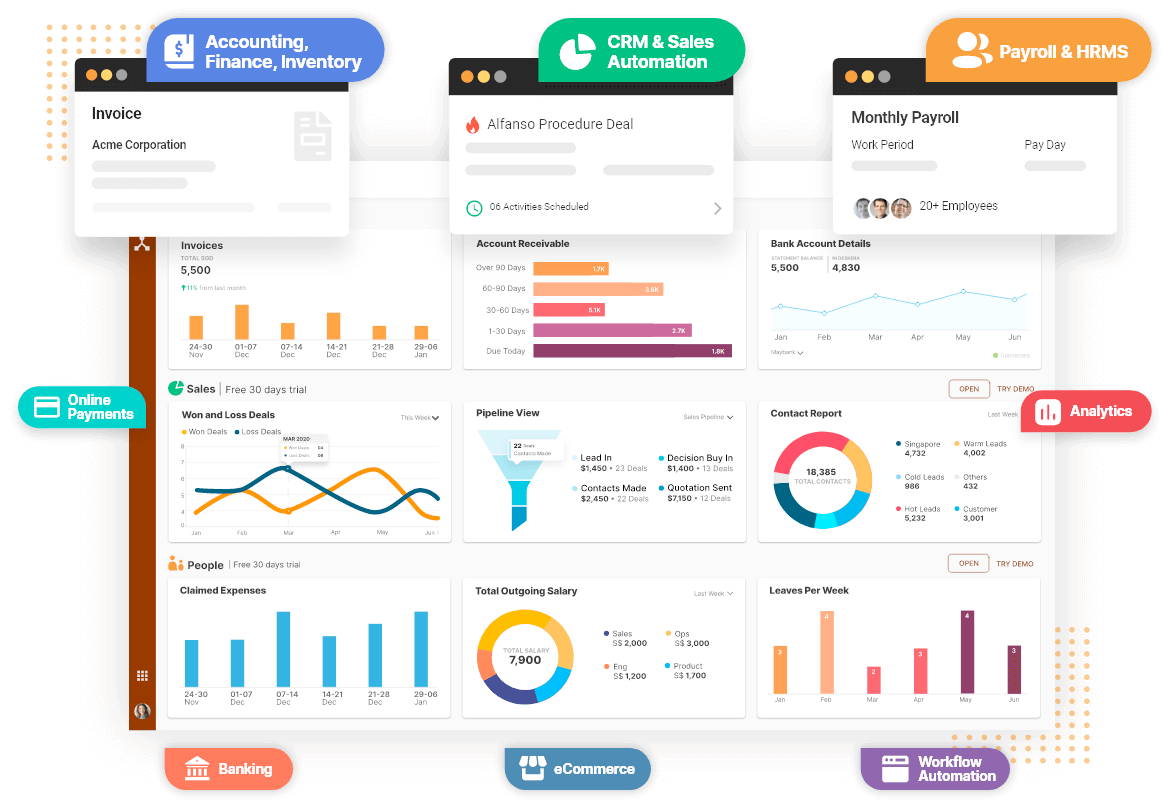 It is easy to manage ePacket and dropshipping using software such as Deskera. With Deskera Books you can update all the information related to your products and make sure you are not missing out on anything.
Deskera can also help with your customer relationship management, HR, attendance, and payroll management software. Deskera can help you generate payroll and payslips in minutes with Deskera People. Your employees can view their payslips, apply for time off, and file their claims and expenses online.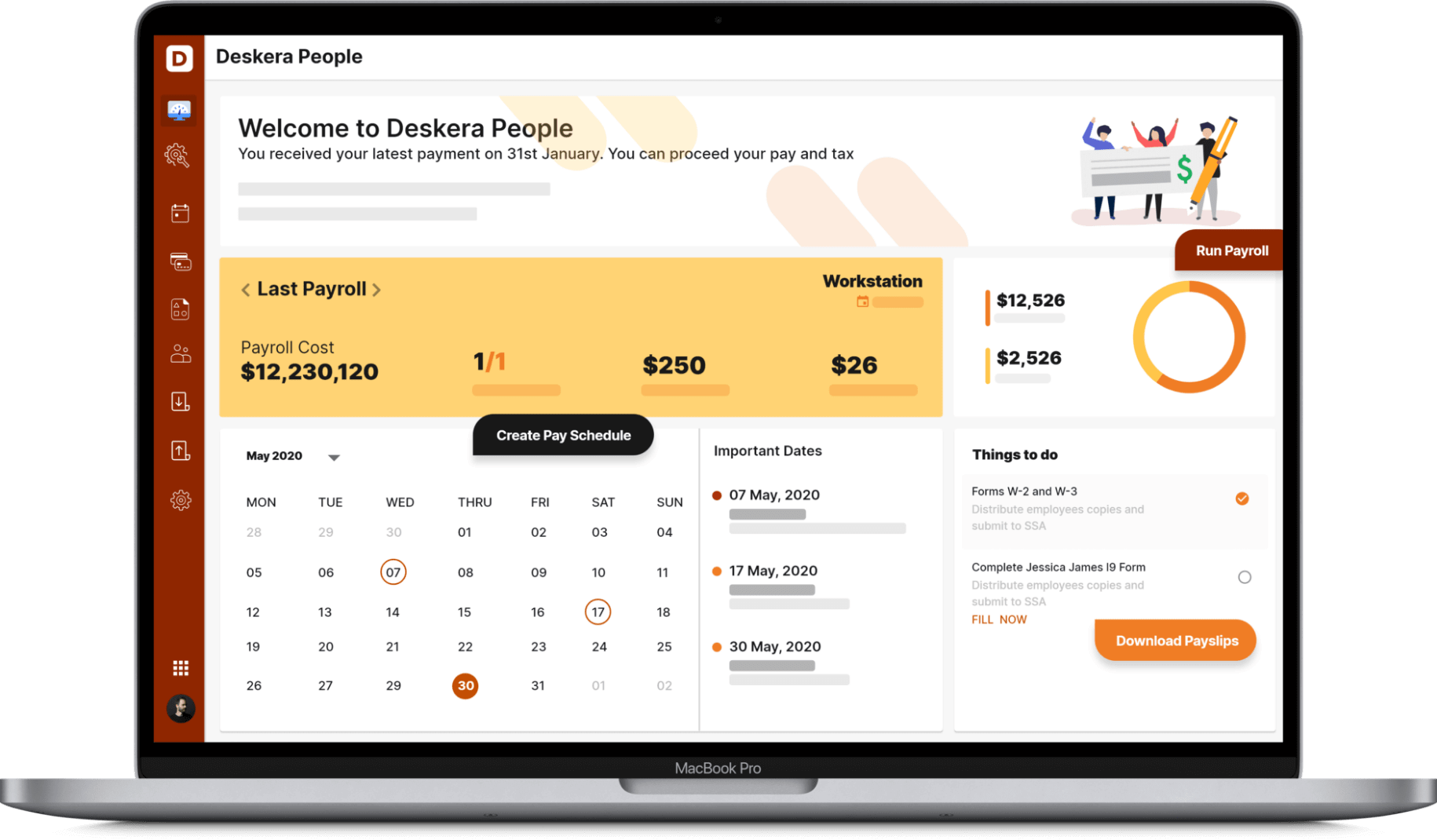 With Deskera CRM you can manage contact and deal management, sales pipelines, email campaigns, customer support, etc. You can manage both sales and support from one single platform. You can generate leads for your business by creating email campaigns and view performance with detailed analytics on open rates and click-through rates (CTR).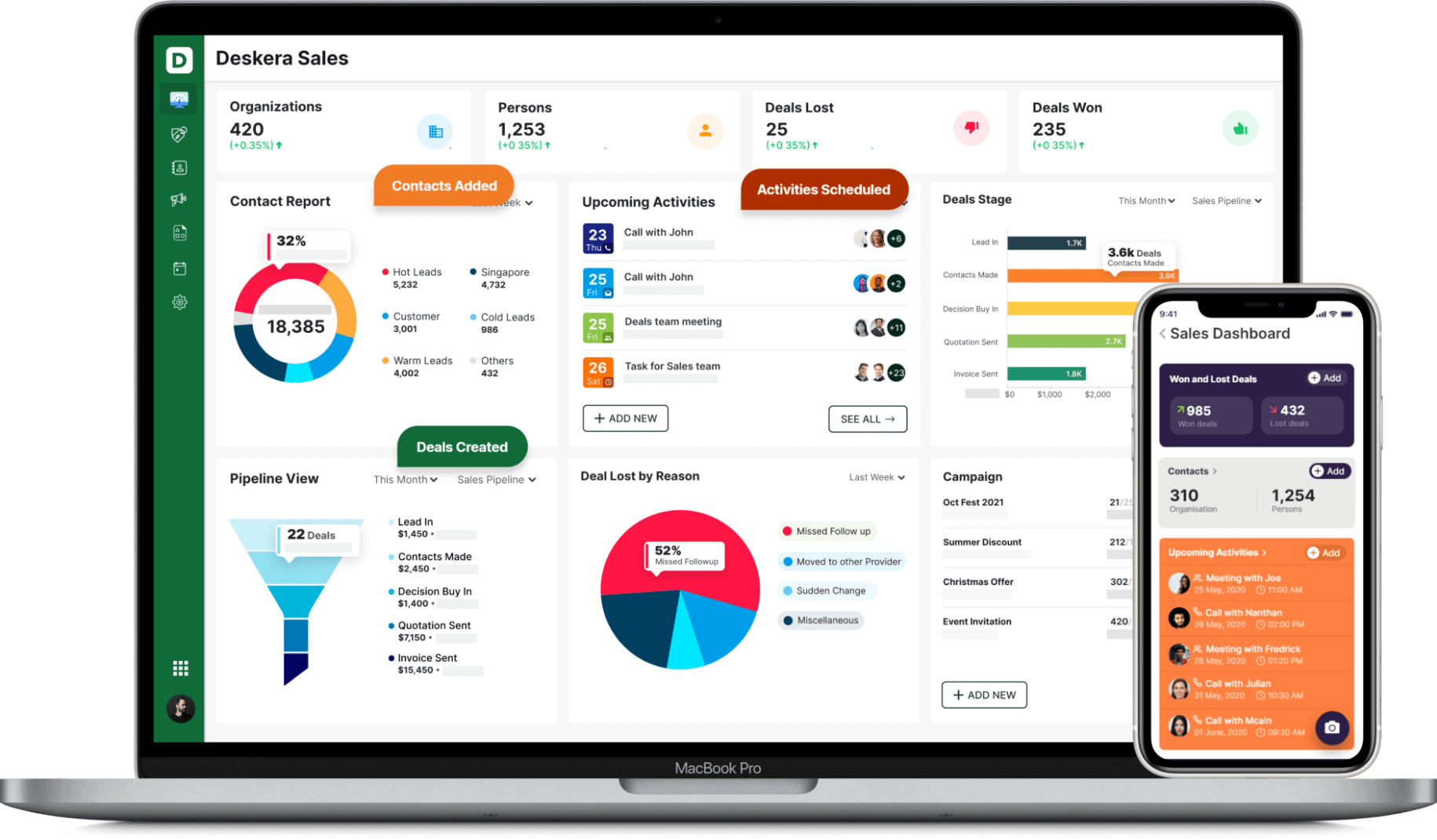 Deskera Books is online accounting software that your business can use to automate the process of journal entry creation and save time. You can have access to Deskera's ready-made Profit and Loss Statement, Balance Sheet, and other financial reports in an instant. Deskera is an all-in-one software that can overall help your business to bring in more leads, manage customers and generate more revenue.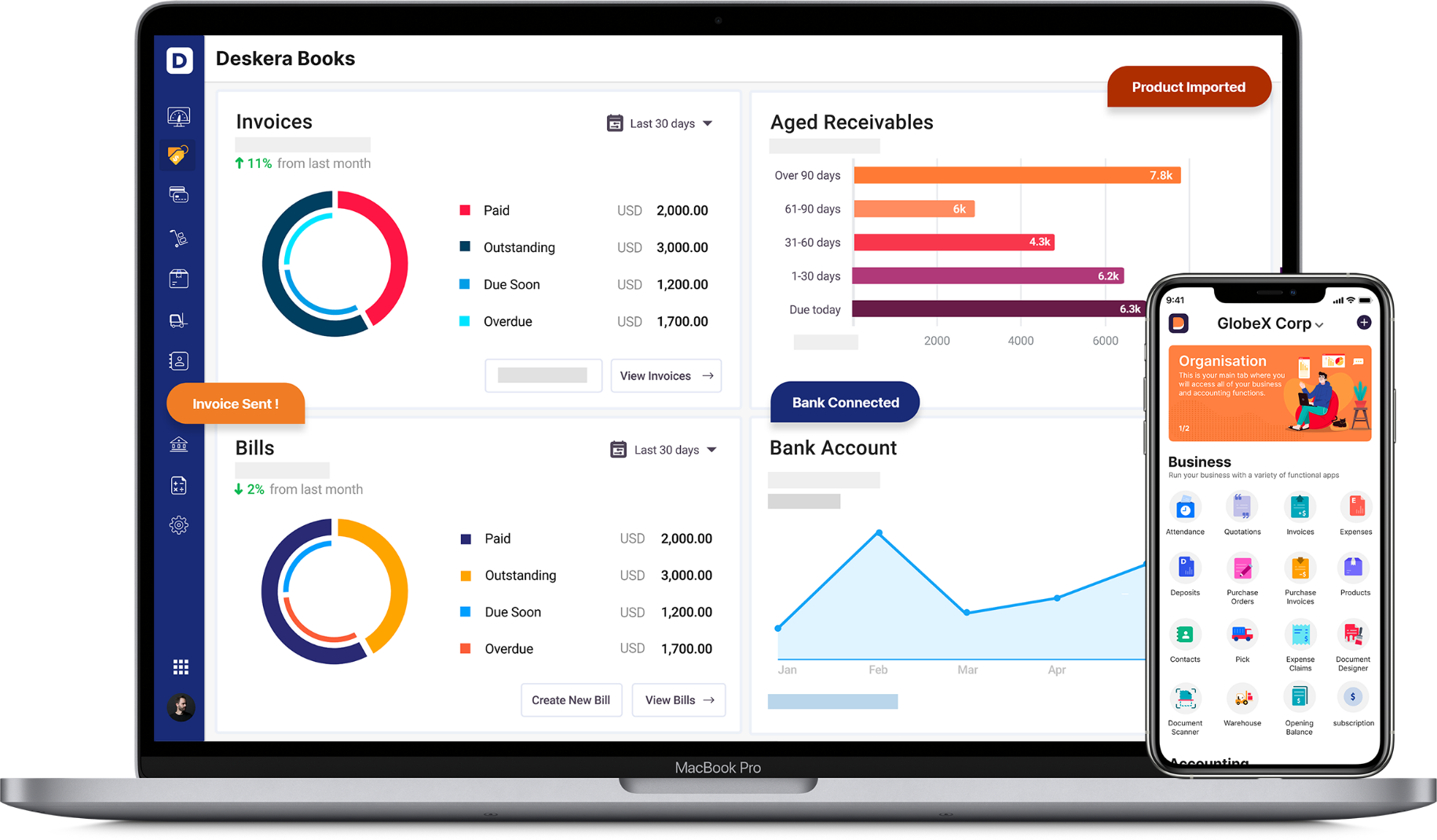 Try Deskera All-In-One Platform For Free
Sign Up Today For Free Trial
Summary & Takeaways: ePacket Shipping in 2021
Let's cover in this quick summary of what we have learned so far:
ePacket delivery began as an instant and affordable shipping solution for China or Hong Kong merchants.
Local carriers handle ePacket shipping delivery.
Customers can track and monitor their products.
Check the status of your product by visiting one of the official websites such as USPS, EMS, or China Post.
Use third-party tracking systems such as 17TRACK, AfterShip, Package Trackr, and Package Mapping.
The delivery time may vary due to customs, holidays, destination, political or economic change, COVID, or even unforeseen delays.
ePacket Requirements: Weight, Value, Package Size (Minimum), Package Size (Maximum)
ePacket Advantages include: Quick Delivery, Affordable, Packet tracking, Free returns, Postal Customs Payment
The disadvantages of ePacket include speed and consistency, heavy delays, parcel limits, size, tracking, back to the sender.
ePacket tracking numbers start with the word 'L'.
Customers need to pay for applicable customs duties and taxes with ePacket Shipping
ePacket supports 44 countries