Marketing trends in the world of education can attract students to apply, visit, or invite potential students to your school. As with other marketing trends, education marketing is important for tracking things and using them regularly when you want to be relevant and in demand.
Table of Contents
Introduction
What is Education marketing?
Why use Education marketing?
7 Best Education Marketing Strategies
Education marketing trends
Three examples of companies using education marketing
Introduction
Education marketing promotes integral educational content and makes it available to individuals and educational institutions. Educational content includes courses, how-to videos, research applications,  software applications for mobiles & computers, and lots more. With an appropriate education marketing strategy, you can stimulate curiosity using your educational content.
Education marketing needs to adapt as the world continues to adapt to the global turmoil caused by COVID 19. Several distance learning tools and educational apps help your students grow in this unprecedented era. Education can be applied anytime, anywhere, and is offered in a variety of forms and when combined with marketing, you get amazing results. Education marketing not only connects one product or service, but also provides customers with information related to what they want to hear or learn about a particular topic, industry, or product.
What is Education Marketing?
Education marketing is all about educating potential customers on specific topics or industries that can guide their purchasing decisions and about the value of the results they get from using your product or service. Education marketing is a way to approach your content marketing strategy. Specifically, it's about moving leads further to the sales funnel and creating content that focuses on education about the service, rather than promoting sales.
Why use Education Marketing?
Education marketing is used not only by the education sector but also by educators and institutions. Any organization, regardless of industry, can choose to invest in education marketing. And it has many advantages:
It helps to build trust
In education marketing, instead of introducing your audience in the field, you can share knowledge that can foster relationships and better relationships with your target audience.
Helps build relationships with your business
It makes customers want to buy your product. Education marketing shows consumers different aspects of your business, what your business is doing, and how it affects people's lives. You can easily stimulate everyone's interests.
Generate organic traffic
Having a blog with useful content drives more organic traffic to your website, leads to more leads and mailing list subscriptions, and ultimately sales.
You will be a leader in thinking
By sharing useful content, you can position your company as the ideological leader of the industry, provide real value to those in need, and build a long-term, loyal community.
It transforms customers better
Education marketing encourages prospects to become repeaters. It creates value first and then promotes your product. Customers don't want to feel "sold" and want to be more sensitive to content that provides the information they need to become a more informed consumers.
It helps people get to know your company
A stable stream of useful content helps to show consumers different aspects of your business, and it's easy for anyone to see what your business is doing and how it affects people's lives.
It can position you as a leader in thinking
By sharing useful content, you can position your company as a sort leader in the industry, provide real value to those who need it, and build a long-term, loyal community.
Cost-effective
It's easy to produce and marketers can spend money on advertising. Simply select your domain, host your service, add content pages, and you're ready to start creating your website. The more people are educated and entertained, the less they care about being sold.
7 Best Education Marketing Strategies
The best education marketing strategy takes advantage of the vast opportunities offered by the Internet. Take a look at these seven education marketing strategies:
Connect with viewers using social media platforms
Currently, there are about 3.2 billion social media users worldwide. Social media platforms such as Facebook, Instagram, Twitter, LinkedIn, and Reddit are most popular with millennials. Regardless of the social media platform you choose, your goals should always be the same. You must include relevant information like challenges, education, goals, age, gender, and key values.
Always keep in mind the personality of social media when deciding what content to create. But don't be afraid to experiment. Increasing your social media followers will gradually reach a position where one content can reach millions instantly, even with far fewer actual followers.
Include digital ads in your education marketing budget
Digital education marketing and advertising can be a very effective way to market educational services. The biggest advantage of digital advertising over traditional advertising is that it can be accurately targeted based on demographics, intent, interaction patterns, and more. No matter how much you spend your education marketing budget on digital advertising, try to collect as much data as possible so that you can monitor its effectiveness and make informed decisions about improvements.
Build a mobile-friendly website with streamlined landing pages
It's been a few years since the number of mobile Internet users exceeded the number of people accessing the Internet from desktop computers and laptops. This means that anyone who wants to succeed in education marketing can't do without a mobile-friendly website with optimized landing pages. For a website to be mobile-friendly, it needs to look and feel good on mobile devices. This means that all links and navigation elements need to be easily clickable, the website itself should be responsive, and the page load time should not exceed 3 seconds.
The next challenge faced in this discussion is building an educational website that prioritizes the user experience. It depends on the needs of your users and the educational products you offer. However, some parts are universal, which means they have easy-to-navigate and engaging content. If you are building an education marketing website, make everything easily without having to search multiple menu levels to find what the user is looking for. You also need to maintain a stable flow of content to benefit your users and keep them up-to-date.
Encourage students to leave reviews online
Today, it is common knowledge that 90% of consumers read online reviews before going to a store or paying for a service. The best way to encourage students to review online is to make the evaluation process as simple as possible.
You can implement a star-based rating and make verbal feedback a complete option
If you receive an online review, reply as soon as possible
Don't ignore negative reviews and avoid denying them at the same time
If you don't get the number of reviews you want, you can always accelerate the process by offering gift cards, discounts, reward points, and other incentives. In many cases, it is enough to ask for a polite review via email or another one-to-one communication channel
Create compelling video content
More and more marketers say that video content has a high return on investment and it's easy to understand why. There are several potential viewers that you can target by creating compelling video content and posting it online. Educational content is one of the most popular types of video content, so educational marketers rarely need to search for content ideas. You can easily convert your existing products and services into entertaining videos and publish them on major video-sharing platforms such as YouTube. Some examples are creating expert interviews, brand or event videos, animated content, demo videos, explanatory videos, case studies, training or how-to tutorials, customer voice videos, virtual reality videos, live videos, and more.
Promote security
There are both new challenges and opportunities in developing this education marketing strategy. The challenges are due to an increase in competitors. Promoting the safety and comfort of home learning will be a successful strategy for education marketing. Educate viewers about the benefits of using the service as part of the curriculum and how it helps keep students and families safe. Distance learning websites and apps are well-positioned to capture the moment and grow, but traditional institutions can also promote their offerings at home when selling education services.
Create a learning app
Develop an educational app that enhances the convenience of accessing content and courses from anywhere using your mobile device. With more and more people looking for ways to learn and access materials online, apps are another great way to attract and retain users. Instead of navigating to the website, it's helpful to have a simple button on the home screen that allows you to go directly to the lesson, so you don't get underestimated. An app allows students to solve simple problems and ask questions without having to come to campus. The app provides convenience and security for both students and users of all kinds of educational services.
Education marketing trends
There are many education marketing strategies you can experiment with, like:
Live videos
If you're thinking about how to incorporate live video, it's best to start with a tool such as Facebook Live. Fortunately, the campus is a natural beehive for creating compelling live videos. Live to a stream of all school events, educational experiences, or lectures (if permitted by school guidelines) include a brief live daily video.
You can convert videos captured as part of a live stream into future content, as Northeastern University did in the opening video. After the ceremony, we shared the graduation ceremony on the YouTube channel for everyone interested. There are several other social media sites available for life and pre-recorded videos, such as Instagram and Snapchat, to take advantage of the suggestions for using Facebook Live and Youtube.
An unforgettable experience
Nothing reaches the viewer more than sharing a real-life experience. People want an experience that feels comfortable. Then you are more likely to buy, invest, or try the same experience. For example, a video about a move-in date on campus should inspire, welcome and motivate future students to participate in this experience. In the meantime, the same video should make current and former students proud and happy to be part of the community.
Experience education marketing and content resonate with people and create a desire to have the same experience or invest in every experience. Experience-based education marketing strategies need to provide insights into the school, seek out people who know nothing about the school or have never attended, and make decisions about applying, attending, attending, donating, and more.
Personalized content
Every school today has a great deal of content floating among students. Personalization is a way to make content relevant, to make it stand out, and to make it worth consuming and sharing. However, it's not enough to insert the prospect's name into the email for this personalization. Effective personalization in education marketing means providing specific members of your target audience with the most relevant content that meets their needs. You can customize the headlines through the website, or provide the blog that is most relevant to your desired education or interests.
Influencer education marketing
Influencer marketing is a type of word-of-mouth education marketing (WOMM), but it adds a bonus to your efforts. It is very effective because it is a third-party opinion that potential customers can identify and trust. To be honest, potential customers know that you, as a promoter, still have a prejudice when it comes to providing valuable and relevant content. The influencer education marketing process is to identify the right person for your personality, who is known among the members of your target audience, has impressive followers, and has a strong influence on your target audience in general.
Three examples of companies using Education Marketing
Many well-known companies around the world are investing in education marketing to create useful educational content that customers want to consume. Here are some examples.
Hubspot - Builds a Comprehensive Academy and provides teachers and university instructors with the opportunity to access inbound education marketing resources and sales training (guides, templates, ebooks, webinars)
Indium: Started a powerful blog. Six months after launching the blog "One Engineer to Another," Indium Corporate has seen a significant 600% increase in leads. Her blog provides valuable content to viewers through articles and videos that provide answers on many technical topics while introducing a variety of products. Despite her focus on such niche topics, her blog is successful in providing insightful information and initiating conversations
Apple: Creating a series of how-to videos Apple's "Today at Apple at Home" features a series of how-to videos hosted by the team's creative experts. These educational video sessions are designed to be creative and provide tips and tricks for participating in fun projects at home. From "how to draw playful portraits on the iPad" to "how to make videos more cinematic on the iPhone," Apple customers have a lot of resources to learn at will
How Can Deskera Help You with Marketing?
Deskera CRM is a software equipped with features that will be able to assist you with  marketing. In fact, with Deskera CRM, you will be able to automate several of your tasks related to e-mail marketing.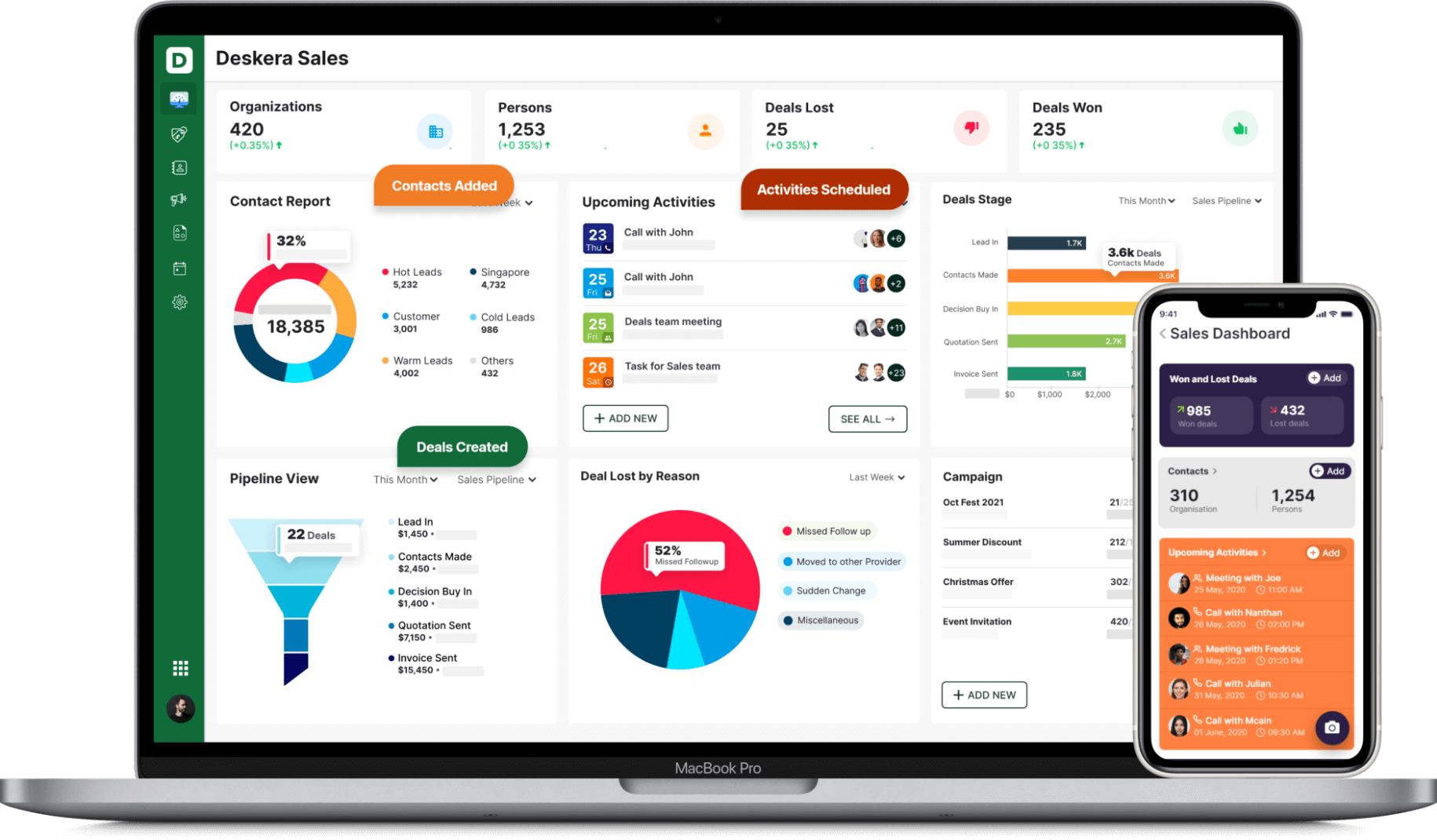 You can have a quick walk-through of how Deskera CRM works below:
By having full visibility in your sales pipeline, along with the real-time updated status of each deal, you would be able to use this information further to target those potential customers with emails accordingly, hence even closing deals faster.
Try Deskera CRM for Your Marketing Today
Sign Up For Free Trial
Conclusion
With the education marketing strategies discussed above, you should have no problem marketing educational services or products to students of all ages. A comprehensive approach to an education marketing program uses an education marketing plan. Education marketing is also beneficial in introducing institutes/organizations as a safe alternative to personal education.
Key Takeaways
Education Marketing can express knowledge and perceptions of life in a friendly and vibrant way without making a purchase promise
Education Marketing incorporates techniques to convey ideas by incorporating all the forms of educational opportunities like ebooks, quizzes, communities, interactive videos, downloadable guides, and learning analytics
Education Marketing includes Video-based content that provides the best educational content through product or demo videos, instructional videos, how-tos, expert interviews, animated content, customer feedback, and more
Education Marketing helps you monitor all content delivery activity, manages course content, and helps you focus on all your efforts and plan content creation ideas
The most effective way to get people to buy is to provide great upfront content for creating specific needs and value
Education Marketing is all about creating value, keeping marketing in the background. It's important that school education marketing and communication strategies adapt to parents
Related Articles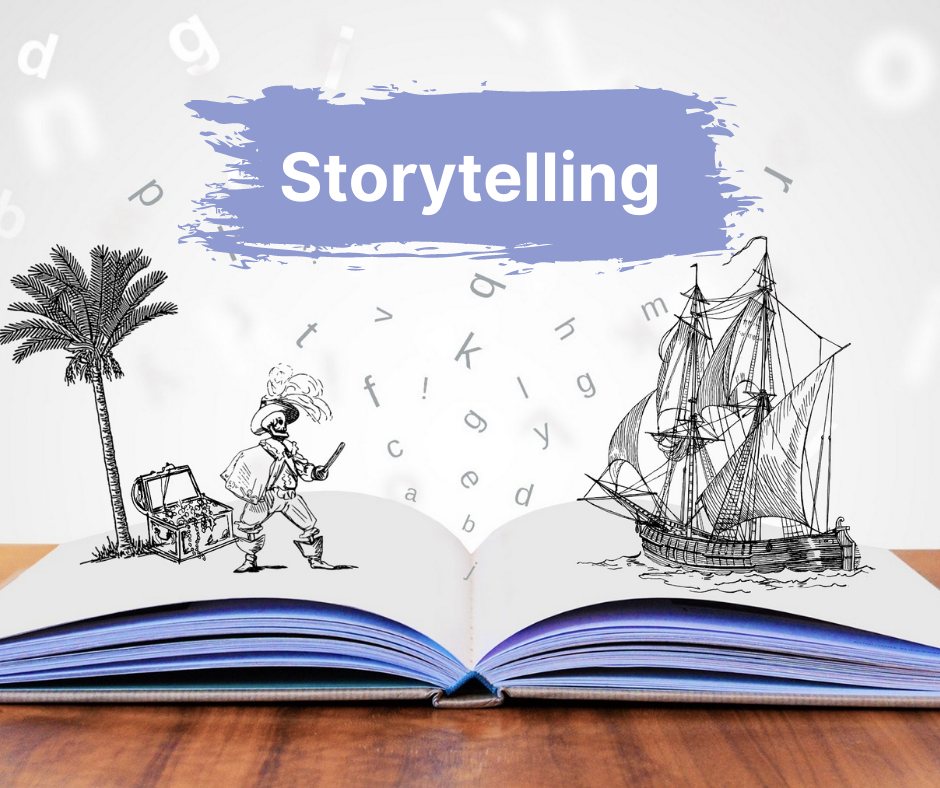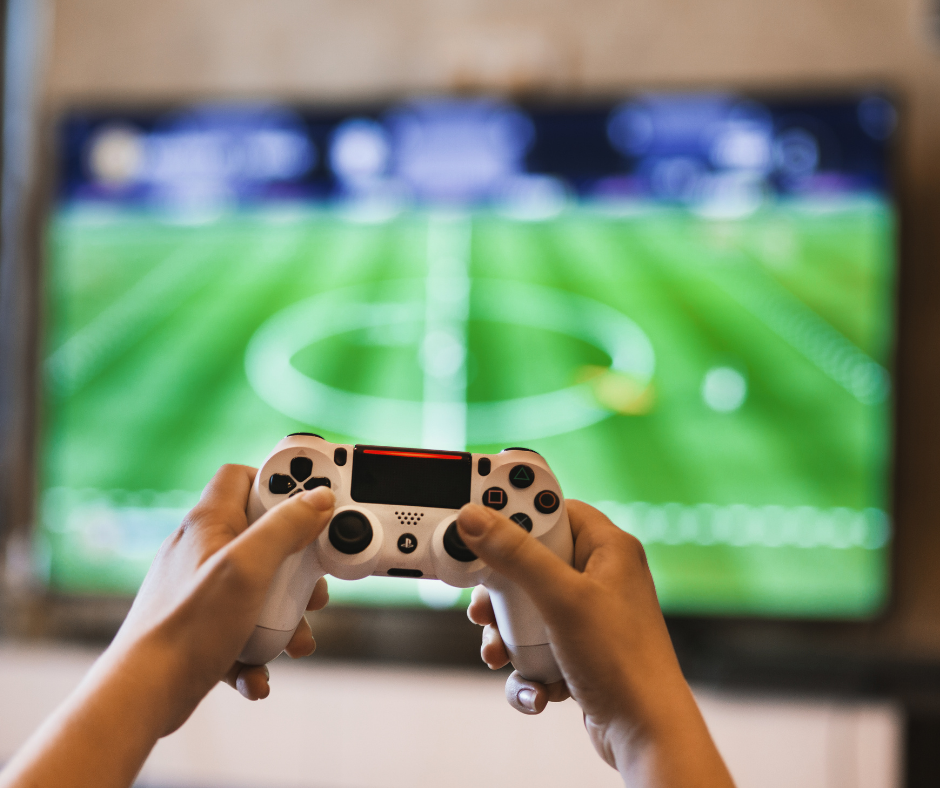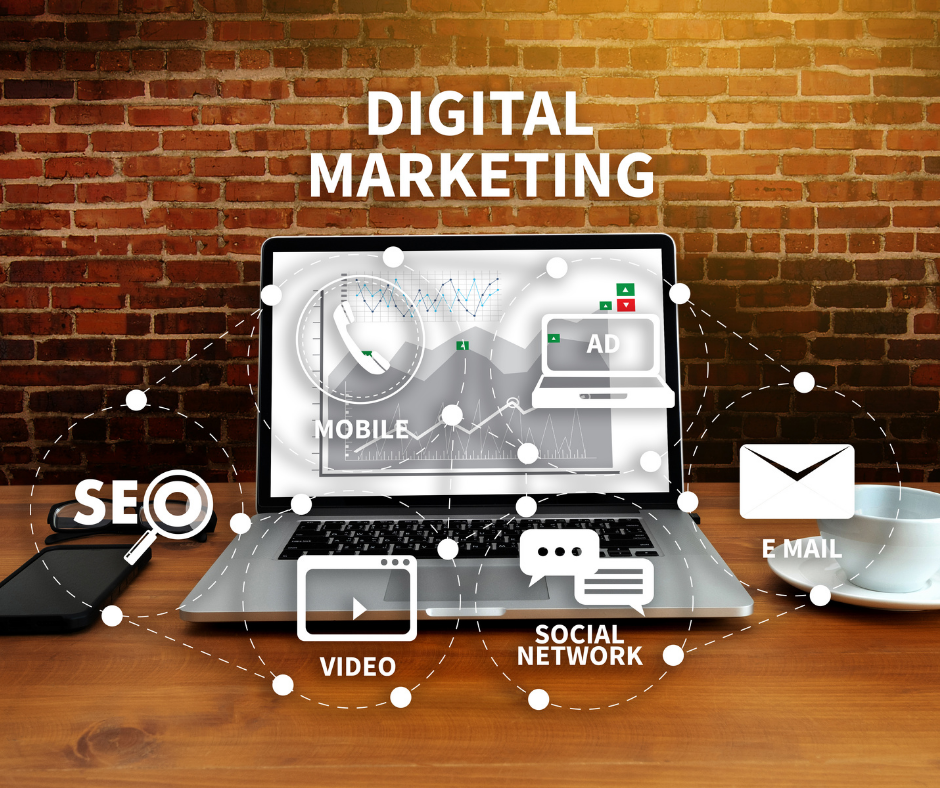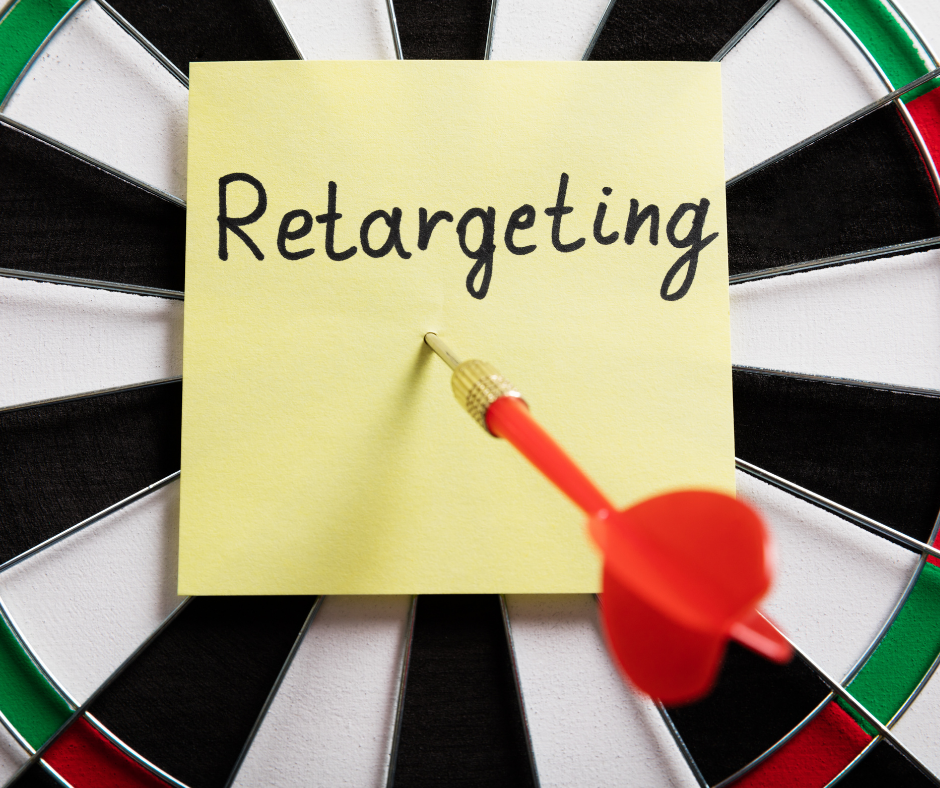 ---
---