It does not matter whether it is a pre-launch or post-launch a marketer must find the best video game marketing strategy to make gamers know of what is to come. This article is for video game marketers, and it contains:
The Current Video Game Marketing Scenario
What are Video Game Games?
Need for Video Game Marketing
What is Video Game Marketing?
History of Video Game Marketing
Video Game Marketing Strategies
Video Game Marketing on Twitch
Video Game Marketing with YouTube
Video Game Marketing by Building a Community
Video Game Marketing through Discord Community
Video Game Marketing by Live Streaming
Effective Video Game marketing with Search Engine Marketing
Video Game Marketing by Building a Website
Video Game Marketing through E-sports
The Current Video Game Marketing Scenario
From an all-time industrial high in 2020 at 76.15 billion U.S. dollars, the Video game market has grown in size to surpass 85.86 billion U.S. dollars in 2021. Gamers in the U.S. have spent about 1.02 billion U.S. dollars in the second quarter of 2020 and an additional 6.28 billion U.S. dollars to play video games. Gamers bought hardware, software, and accessories necessary for gaming. In addition to that, by November 2021, they spent $11.6 billion for the purchase of Video Games.
But in November 2021, the sales figure in the U.S.A totaled 6.28 billion U.S.dollars. That is the only area that sees a decrease. The sales figure during the tenure has seen a 10% decrease each year. The video games industry earns extensive profits during November and December as most people consider it an excellent Christmas gift. The December 2020 sales were well over 7.7 billion dollars! What remains to see is if December 2021 will follow the course.
And this is the story only in what people consider the birthplace of gaming, the United States of America. If one adds the worldwide video game marketing statistics, the figures will be unimaginable. If they are anything to go by — the growth will surpass estimates. It also calls for an excellent Video Game Marketing strategy to lure gamers to plan their next buy.
What are Video Games?
An electronic game that people (young & old) play on a computing device like a gaming console, personal computer (P C), laptop, tab, or even a mobile phone is a video game. The gamers can choose to play either online or offline. But most players prefer playing online for two reasons:
The gamers can use more features of the game
The gamers play from anywhere comfortably but interact with multiple gamers
Initially, video games were of two types, console games, and computer games. The gamer's chosen platform gave the game its name. But the availability of modern devices with state-of-the-art technology and the onset of social networks, the erstwhile console, and computer games are now mobile or social games. Today, Video games offer sophistication with photorealistic graphics that are more realistic than they were at conception.
Try Deskera CRM for Your Marketing Today
Sign Up For Free Trial
Need for Video Game Marketing
Basking in the success of Dead Space, the developers wasted no time in working on a sequel. The plan was to make it big with a fresh set of more terrifying enemies and a brand new setting. They hoped to bring gamers to Dead Space 2. But the game was a disaster and failed to score at the market. The cause for the failure is the faulty depiction of the game in (video game) marketing.
The video game market is five decades old and is now a billion-dollar industry. But it is more popular now than ever before. The worldwide PC gaming market's earnings in 2020 is almost 37 billion U.S. dollars. The estimates from the mobile gaming market surpassed 77 billion U.S. dollars.
An interesting fact here is, the first generation of gamers are no more kids. They are adults who earn and have money to spend on anything they please. That is why video gaming today cannot only be considered a child's game. With the rise in the popularity of video, their parents also play with them.
Research shows an equal number of males and females in the adult population who play video games, and the numbers are sizable.
The popularity of video games and the ever-increasing demand of the gaming population for more excitement and thrill receive a prompt answer from the major players in the video gaming industry.
The video game market is flooded with games, making it hard for the developers to hold the audience. The only solution is fool-proof video game marketing strategies to stand out amidst a sea of video games.
What is Video Game Marketing?
Marketing is the sales tactic that is essential for business entities. It is the art of lucratively showcasing the product or service, here a video game to induce a desire in the viewer to buy the game.
Sales strategies depend on the type of business and the sales process. If you sell from a physical store, promote it likewise. But if it is a product or service sold from an online store, market it online to boost sales. Video gaming is an online entertainment and thus needs an online video marketing strategy.
History of Video Game Marketing
The creation of the first video game can be dated back to 1950 but only to educate the public about what technology can do. A set of instructional tools or demonstrations of cutting-edge technology in video games formats of familiar games like chess or tic-tac-toe were available for public viewing at events. In those days, people did not have computers at home. But with the emergence of new technologies —random access memory and transistors, computers began to cost less. And people began to buy them for their homes.
With the opening of arcades in 1970, compelling commercial video games began to hit the market. The games were easy to play with palpable features like joysticks.
Although the beginning was humble today, the video games market is worth nearly $100 billion.
With the extensive use of smartphones and the rapid growth in the Asian video games market today, two billion global gamers play— across diverse genres and platforms. The video game market also holds much promise for the future, but with the correct marketing strategies.
Video Game Marketing Strategies
Currently, several video games are available in the market. The creation, development, and launch of a video game is a great start to enter the market, but that is not enough. It could dash a creator's hope of making the incredible video game popular to attract maximum gamers without marketing strategies. The video game may get lost in the sea of video games available on the internet, resulting in heavy losses.
An adept marketer needs to work on a marketing plan to elevate your video game above the rest and lure gamers to install the game on their device to play. Marketers have a range of inexpensive or free video marketing initiatives that they can implement themselves.
Here are a few easy-to-incorporate video game marketing strategies for you.
Video Game Marketing by Building a Community
Community building for video game marketing is daunting. It involves connecting gamers into a consistent group to engage with each other. But a healthy fanbase works wonders in taking your video marketing strategy to the next level. Your loyal gamers will recommend the video game to their friends to raise the number of gamers and fans.
Keep the community alive by posting forums and inviting players to comment. Although the customer objections may be nasty and may rip you apart, they could indicate the necessary updates for your video game. Such updates as per user comments will help you gain trust and build a stronger community.
That takes us to —
Video Game Marketing through a Discord Community
Discord members can communicate with others through calls, video, and texts. It thus promotes effective engagement within the discord community. They consult with each other to make their game better.
Creators of video games are known to post pre-release details or beta versions. It will give you customer experience feedback before the launch. The secure platform facilitates discord community members to add interested persons to build a sizable community. The community joins forces and works to grow the game.
Video Game Marketing by Live Streaming
Currently, Live streaming is an effective video game marketing strategy. Before hitting the download button to download the video game on their device, gamers like to watch people playing the game. The Livestream feature enables you to watch a game in action to further their interest. To widen your reach, partner with influencers. The influencers play your game, and their interaction with a sizable audience base will bring greater engagement with high-quality players. There are two things you can do over here to secure leads:
Research to find out when your viewers are most active to post forums to drive the highest engagement
Attract more of an audience by posting live stream details on the community forum
Here are some of the platforms that you can use to Live stream your games in action:
Video Game Marketing on Twitch
Social media marketing on Twitch enables gamers to watch and interact with others. The average number of co-existing channels is 83,700, and May 2020 had the highest steamer broadcast of 74,670,816 hours.
You can advertise or sponsor a stream on Twitch. Become a Twitch partner with a sizable number of viewers and subscribers, and share in advertising profits.
Video Game Marketing with YouTube
Twitch is an excellent platform for Social media marketing for English gamers. But the drawback is that people who do not know English and converse in their native tongue cannot use Twitch. YouTube welcomes players speaking any language to stream, watch and interact with each other. More than 6,92.000 people stream games on YouTube, and the number of gamers who watch live streaming of games is on the rise. The figures indicate people's preference to watch rather than play.
Effective Video Game marketing with Search Engine Marketing
Internet marketing is an effective tool in the hands of marketers. Gamers also try to find new games by searching the net. It is an affordable form of video game marketing as marketers have to pay only if the viewer clicks on the advertisement. The only thing to be done here is to make sure that the video game appears on the first page of the search engine results page. Add appropriate Seo words, specify your audience, and set your daily budgets. This method of video game marketing will help you draw the viewer's attention to boost sales.
Video Game Marketing by Building Websites
When gamers find your video game, they want to know more about you by visiting your website. Marketing efforts unsupported by a website generally fall flat. Remember, the prospective buyers of your video game come to your website to learn to play the game. Use easy-to-understand texts with all necessary information to educate them to play the game and decide to buy it.
Video Game Marketing through Esports Marketing
Competition keeps the adrenaline running, and that is what Esports video game marketing does. It helps gamers to compete with each other. There are some misconceptions that it is a platform for those who want to only vile away their time until the next attraction. But that is not true. If the growth of Esports is anything to go by Esports, is here to stay and worth the investment. Also, the prime players in the video game industry use Esports to connect with their fans. It is a global platform, and many spectators view the games played and learn to play them.
How Can Deskera Help You with Marketing?
Deskera CRM is a software equipped with features that will be able to assist you with  marketing. In fact, with Deskera CRM, you will be able to automate several of your tasks related to e-mail marketing.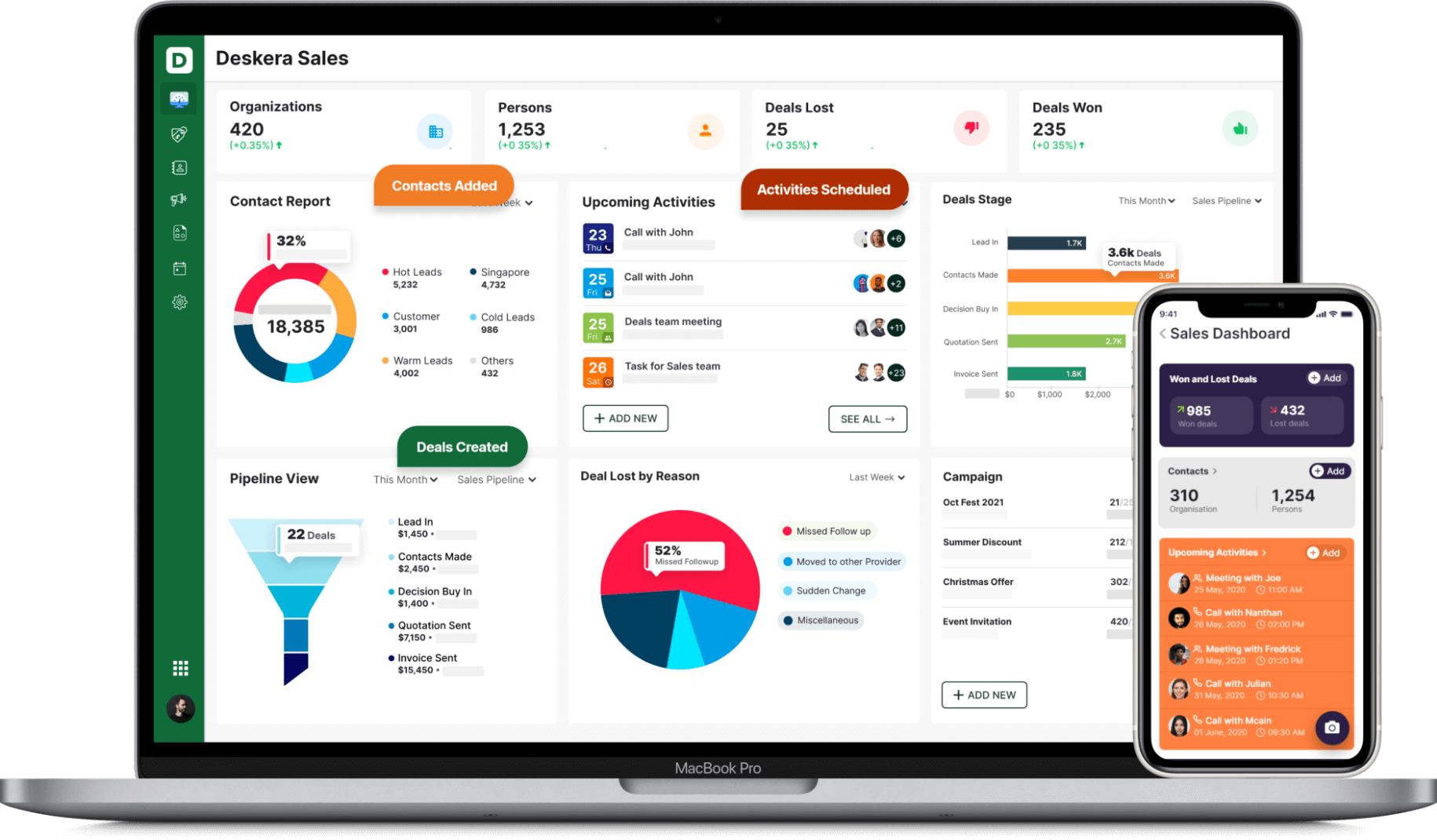 You can have a quick walk-through of how Deskera CRM works below:
By having full visibility in your sales pipeline, along with the real-time updated status of each deal, you would be able to use this information further to target those potential customers with emails accordingly, hence even closing deals faster.
Try Deskera CRM for Your Marketing Today
Sign Up For Free Trial
Conclusion
Video game marketing strategies are many and effective in drawing new players. But it is all better to mix strategies for better effect. The best approach would be to try them all and settle for the one that best suits your video game.
Key Takeaways
Gaming is not new. It is an established and popular industry. But the pandemic brought in a surge, with more gamers joining in to play on their smartphones. It helps entertain, distract and interact with people in a virtual world during difficult times.
Most brands have taken to video game marketing strategies to grow with several users. But some of them are still in contemplation.
Video games came into existence five decades ago, but a surge in popularity in 20-21 due to the pandemic
The video game industry is the most extensive form of entertainment
Tech giants Apple, Meta, and Google are all set to enter the field
The future of video game companies is in providing subscriptions of streaming services
Cutting-edge technology, a wider streaming audience, and moving beyond stereotypes expand the scope of the video gaming industry
All Video game creation efforts in vain without effective video game marketing strategies
Use appropriate marketing tools to help you further your video game marketing campaign. Deskera CRM can assist you in achieving your marketing targets. Use a landing page template from Deskera CRM as a guide to creating a compelling one for your website.
Try Deskera CRM for Your Marketing Today
Sign Up For Free Trial
Related Articles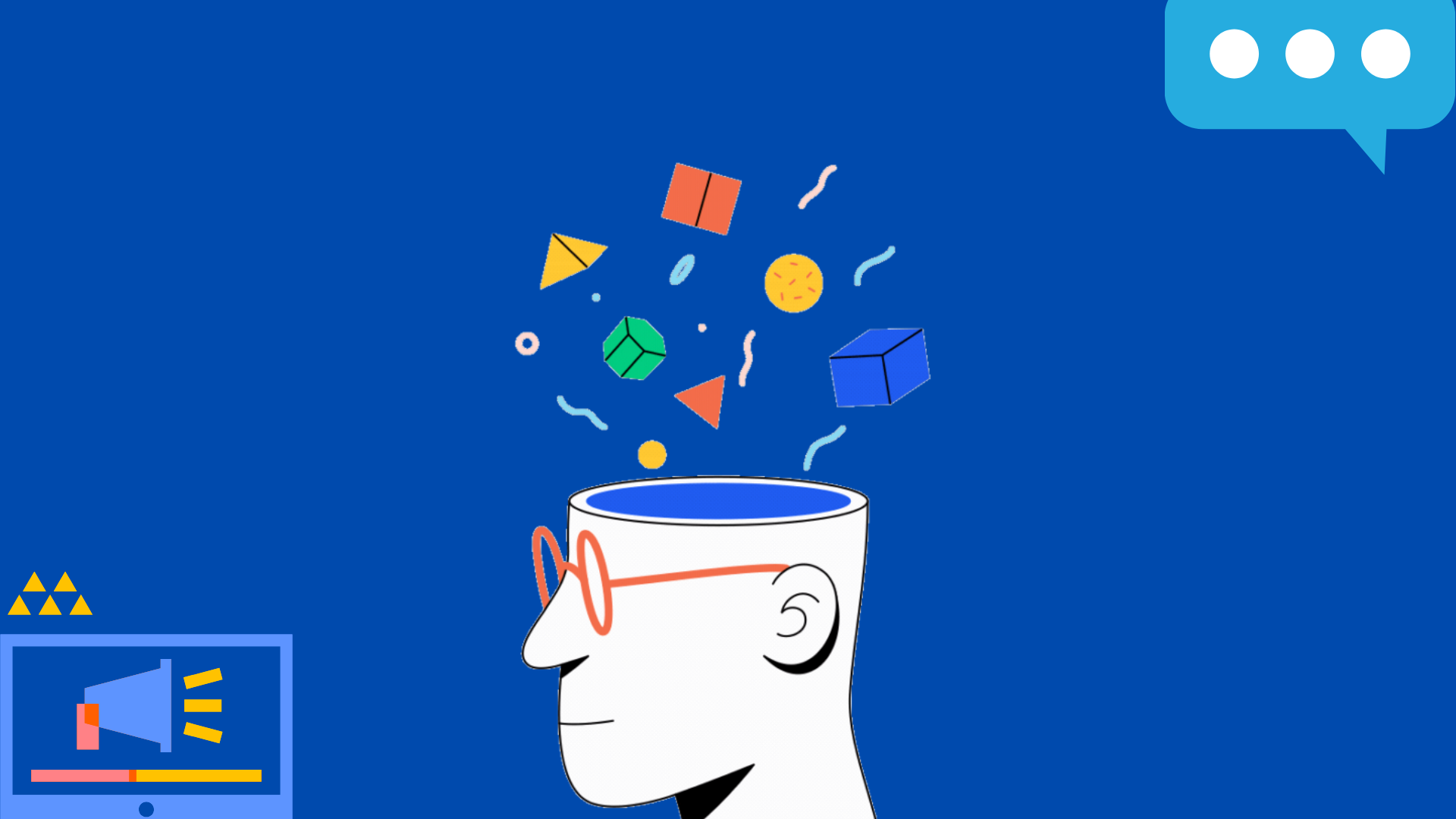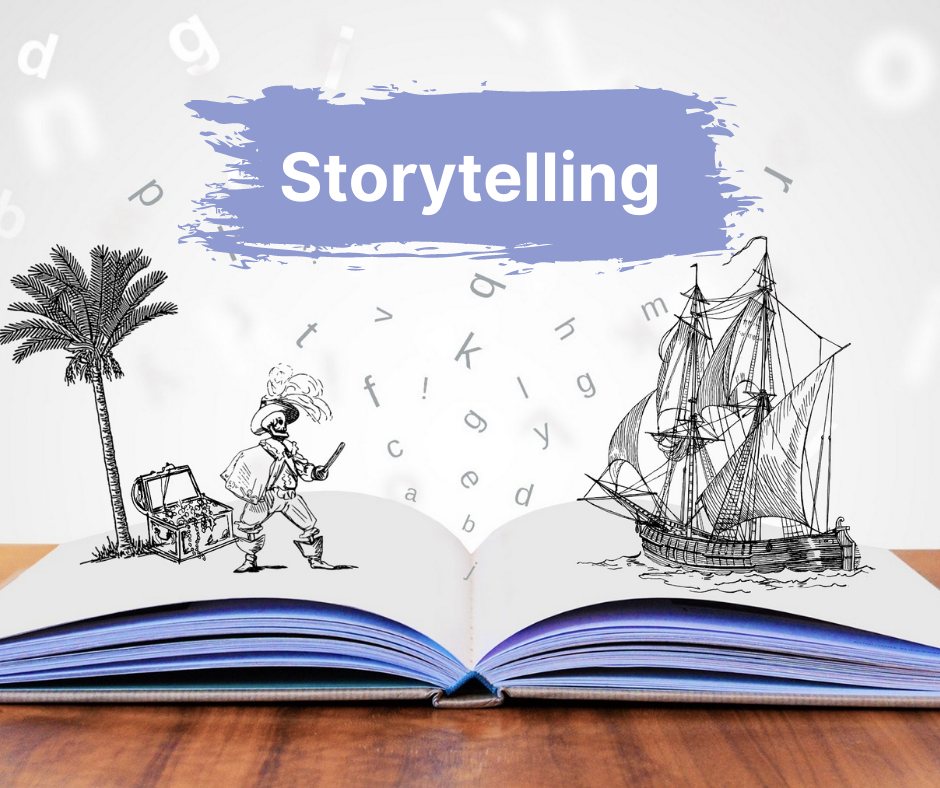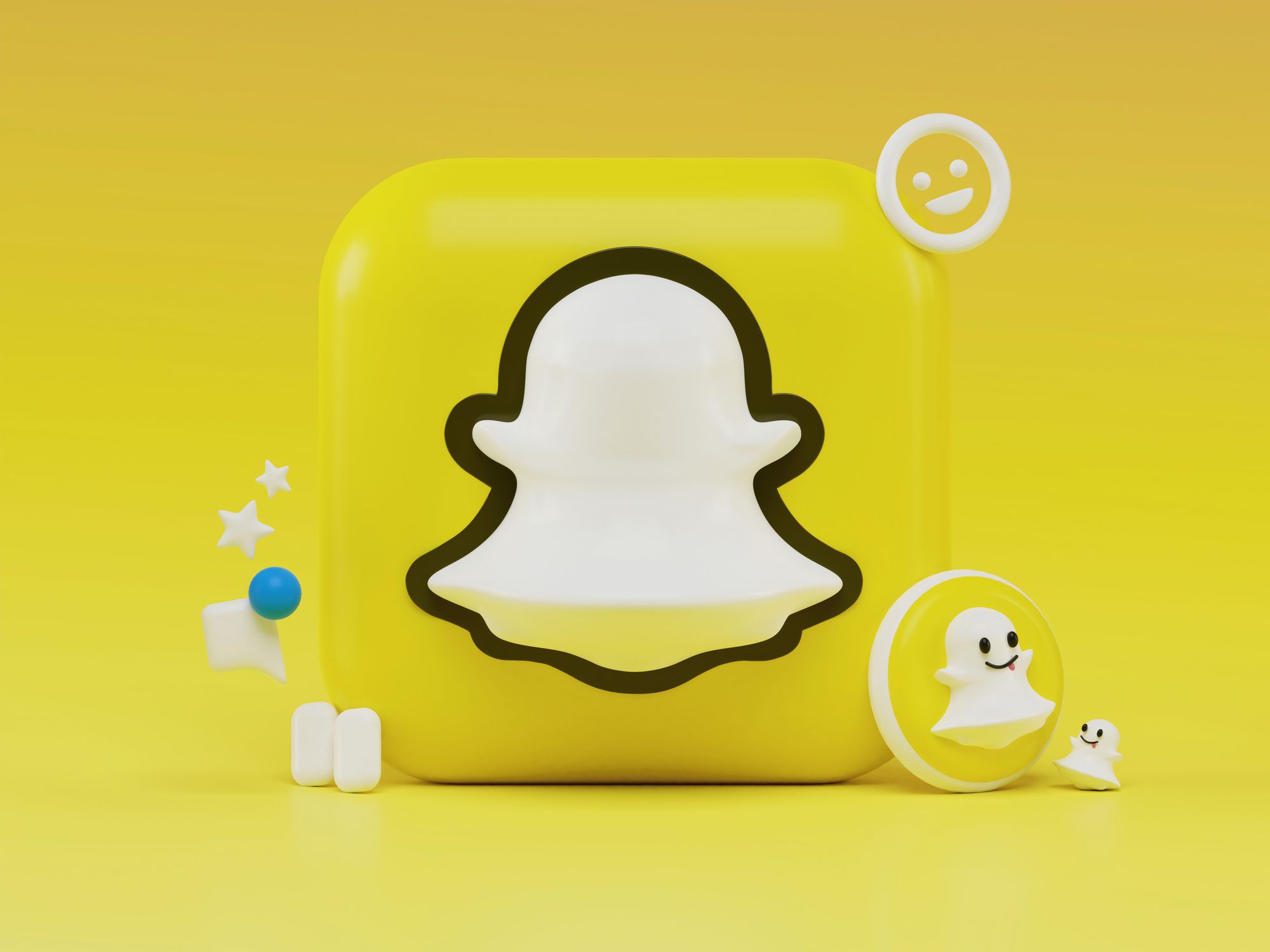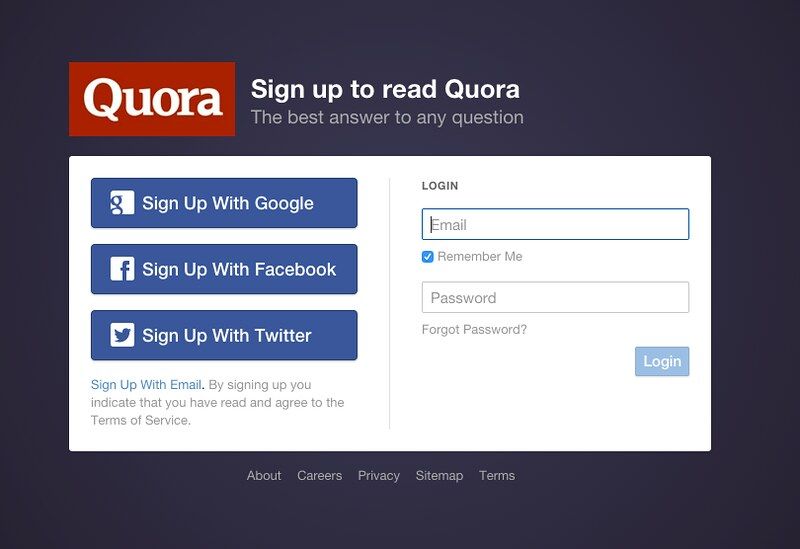 ---
---