Storytelling Marketing is vital and constantly growing online. As more companies go global and seek new markets, they have to find a way to convey their tale through their products, services, and images.
Stories are powerful. Stories can capture audiences' attention and reach an incredible range of emotions from viral marketing campaigns to social media. Appropriately used storytelling marketing can help you boost engagement, increase sales and even promote products and services to new demographics.
Great storytelling does your marketing as loud as a Hollywood movie. Because people identify with stories, they are remembered. Storytelling ideas may be used in advertising or integrated into social media campaigns to make them go viral.
Let's look at a snapshot of all the possible topics covered here:
What is storytelling marketing?
Why should you use storytelling marketing?
Which are the standard storytelling marketing techniques?
How to get started with storytelling marketing?
What's so important about storytelling marketing?
How storytelling marketing helps your brand's image?
What is Storytelling Marketing?
Stories are the most potent form of marketing. Humans are hardwired to respond to stories. Stories are how we learn and how we understand the world around us. If you want to attract more people to your brand and business, learning how to tell compelling stories is essential.
Storytelling marketing uses narrative elements to connect with consumers and move them through the conversion process. It's a way to use storytelling techniques to sell your product or business.
In the new era of storytelling marketing, brands need to build trust through personal experiences and relatable content to reach consumers who will connect with them.
Storytelling Marketing is the Holy Grail Of any successful brand.
One of the most common storytelling marketing techniques is predicting the future. This technique consists of making some predictions about what will happen shortly. It is an excellent way to get people excited about your product or service, and they will want to buy it before the predicted event happens, so they do not miss out on anything.
You have to be careful when using this technique because you have to be sure that what you are saying will happen, so your prediction does not become wrong, and people will lose trust in your business and brand.
Try Deskera CRM for Your Marketing Today
Sign Up For Free Trial
Why should you use Storytelling Marketing?
Storytelling is a form of communication that's been used for years. It's essential to know how to use it because it can help you connect with your customers and get your brand's message across in a memorable way.
What are the benefits of storytelling?
Storytelling marketing is beneficial because it:
– Tells a story about who you are (and why you're different)
– Gives people a reason to care about you in an emotional way (instead of just an intellectual way)
– Helps make your brand memorable
– Can be used as part of other forms of advertising to create a more personal feel (such as social media or email marketing)
How can you practice storytelling marketing?
You can practice storytelling marketing by:
– Telling the story behind your brand, either on your website, in social media or print ads. For example, if you own an accounting firm, maybe you tell the story behind how your partners started their careers. Or perhaps you say to a story about how one employee saved someone from filing bankruptcy by giving them sound financial advice. Even if these stories aren't entirely true, they still make for a good narrative that shows people what makes your company different.
How to get started with Storytelling Marketing?
Every company has a story to tell. It's just that some are better at it than others. A well-crafted story about the company, its people, and its products helps build a solid emotional connection with customers, which can go a long way toward establishing customer loyalty.
Telling your company story to a wide range of audiences — from employees to investors to customers — is essential for cultivating a unique corporate culture and creating employee and customer loyalty. But how do you do it?
Identify your target audience. The first step is to identify the right audience for your story. You'll need to consider who will be most interested in hearing your company's tale, whether it's employees or investors or customers or all three. Your target audience will help you decide what kind of story you'll tell, so spend some time thinking about this audience before you begin writing
Make sure everyone tells the same story. Once you've identified your target audience, make sure everyone in the organization is telling the same level by clearly defining what your company does, who works there, and what makes you unique as an organization — for example, why are customers loyal to your brand? What sets you apart from other companies in the same sector?
Find your story. Before you can market your product or service effectively, you need to know why that product or service is worth selling in the first place. It would help if you articulated what makes your business unique and special.
Once you know your story, could you write it down? This will help solidify your mind and allow you to share it with others easily.
Don't just tell your story — share it! This is where many people get stuck: they try to tell their story without sharing it. They may go on and on about how fantastic their business is but never even mention their product or service.
If people aren't familiar with what you're trying to tell them, they won't understand the message. And if they don't understand the message, they won't act on it. So what's the solution? Share your story! Write a blog post or make a video or put up a new sign at your store — whatever method of communication best fits.
Which are the Standard Storytelling Marketing Techniques?
Let's look at some storytelling marketing techniques that can be used for any business size. You can use these to elevate your marketing efforts so you're able to reach more customers and convert them into loyal repeat buyers.
Storytelling with video content: Videos are an excellent tool for telling stories because they create an environment that draws viewers in and grabs their attention. When executed correctly, videos help you tell your brand story personally and engage.
Video can also give your brand personality by showing your company from within. You can let customers see the people behind the brand and help them understand how you do things differently than other companies in your industry. The main goal of video storytelling is to get viewers to take action, whether that means buying something or providing their contact information so you can continue the conversation down the road
Empathy technique: This works by creating an emotional bond between your customers and your product or service. It is one of the most valuable techniques to develop a strong connection between your customers and your brand. To use this technique, you need to connect with your audience's needs, wants, hopes and fears. Use stories that will inspire them or make them proud of what they bought from you. You can reach out to them through email campaigns, social media posts, or ads on TV and radio
Radial content is one of the storytelling marketing techniques proven to be very effective. It allows you to make your blog more appealing to your audience. Radial range involves creating a story around an image, infographic, or video. For example, you could use this technique to create a visual representation of what your business does or create a movie trailer for your product
Storytelling with data. Data is critical for marketers and businesses because it presents information in a neutral way that gives readers insight into what you're trying to say without being overly promotional. And yet, data on its own isn't always convincing or influential
What's so important about storytelling marketing?
By telling stories, you're not just selling a product but creating an experience, sharing knowledge, and building relationships with your customers. These connections can increase customer loyalty, which leads to increased sales.
It helps you stay top-of-mind in customers' minds. You can use storytelling for PR, social media, and even through sales calls (if you have a sales team). Just have someone from your company tell a customer success story or a funny anecdote. It'll leave them with a positive impression of your brand and make them feel like they know someone from the company personally.
It gives your business a personality and a voice. This is especially important if you're an e-commerce business with hundreds of products and services to offer. Telling stories about customer experiences and problems will make your brand more relatable than ever (and increase customer loyalty).
Marketing using stories helps you address the three critical questions buyers face at each stage of the sales process: who are you, what do you do, and why should I care?
It helps you attract attention and create awareness. Telling your story – your mission, vision, and values –sets you apart from your competitors. It also builds credibility, trust, and goodwill among your target audience – those who have yet to establish a relationship with you.
By telling the stories of individual customers or prospects, you build empathy with potential buyers. This makes it easier for them to relate to you and participate in your account. It also helps potential customers imagine what they might gain from doing business with you.
It creates shareable content that people love to engage with. If you're on social media, people love to read about other people's stories — not just those of celebrities or businesses, but those of their friends and family as well! And if you use the right kind of storytelling, it can be shared thousands of times across the internet.
How Storytelling helps your brand's image?
Marketing is all about creating a connection between your product and the customers. You have to think like your customer and understand what they want to do that.
The story should be engaging, relevant, and easy to follow. It shouldn't be too long or tedious, neither should it be too short and vague. To create a compelling story that will leave a positive impression on the audience, you should start by considering who they are and their needs and wants.
What customers want is a great story. The truth is that customers don't care about products as much as they care about the story behind them. So by telling a good story (and by making sure your website has good storytelling elements), you will be able to engage your customers on an emotional level.
How can you make sure your website is storytelling-friendly? I would say it's not just about the words you use or how beautifully written your content is, but also about how well you describe the benefits of your product or service. Make sure that you are using words that evoke emotions and paint pictures in their minds – because this is what keeps them engaged.
The story is the best way to attract and retain your customer's attention. The problem is that businesses often forget that storytelling is all about the audience, not about them.
How Can Deskera Help You with Marketing?
Deskera CRM is a software equipped with features that will be able to assist you with  marketing. In fact, with Deskera CRM, you will be able to automate several of your tasks related to e-mail marketing.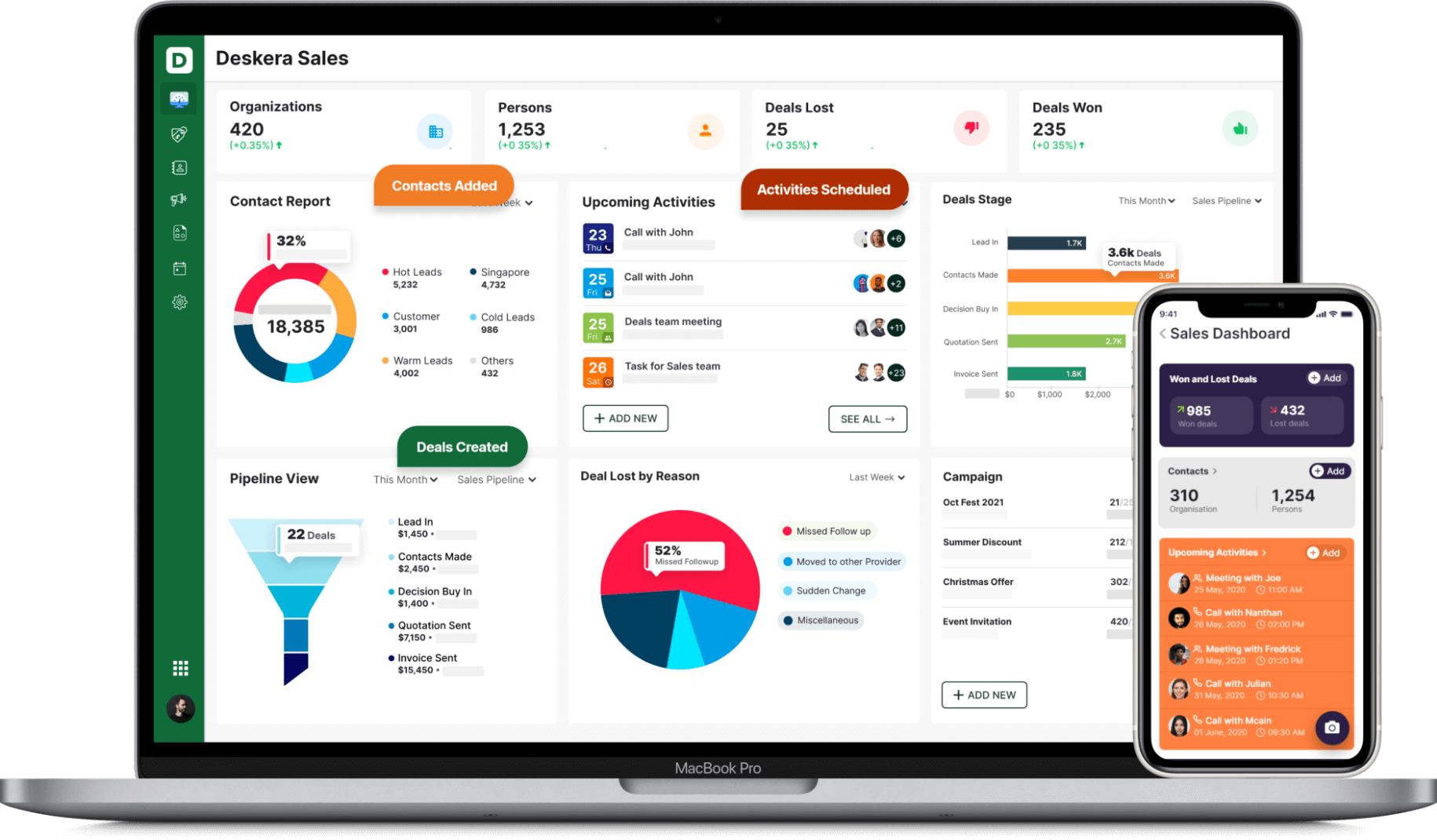 You can have a quick walk-through of how Deskera CRM works below:
By having full visibility in your sales pipeline, along with the real-time updated status of each deal, you would be able to use this information further to target those potential customers with emails accordingly, hence even closing deals faster.
Try Deskera CRM for Your Marketing Today
Sign Up For Free Trial
Wrapping Up
The bottom line is that storytelling marketing matters. It builds trust with customers and supports your brand's reputation. And it's easy to do, too. If you're a photographer, start a blog about your business or upload your best images to the sites where they can be found.
If you're in real estate, share some stories of how your business helped people find a new home. Whatever field you work in, there are ways to bring storytelling into your marketing strategy without a lot of effort or cost involved.
Key Takeaways
Stories are powerful. They can help you make a sale, attract clients and inspire your team to work harder and smarter
The internet has become a collection of stories. It's why people love blogs and videos, visit social media sites, forums, etc. When we read or watch a good story, we feel better about ourselves and our world
At Deskera, we know that the best part is that you don't have to be famous to write or tell a story that people will enjoy, remember and share with others.
Here are some ways you can use storytelling marketing to grow your business:
Use storytelling marketing to promote your products
Use storytelling marketing to attract clients
Use storytelling marketing for customer service
Use storytelling marketing for employee engagement (internal and external)
Related Articles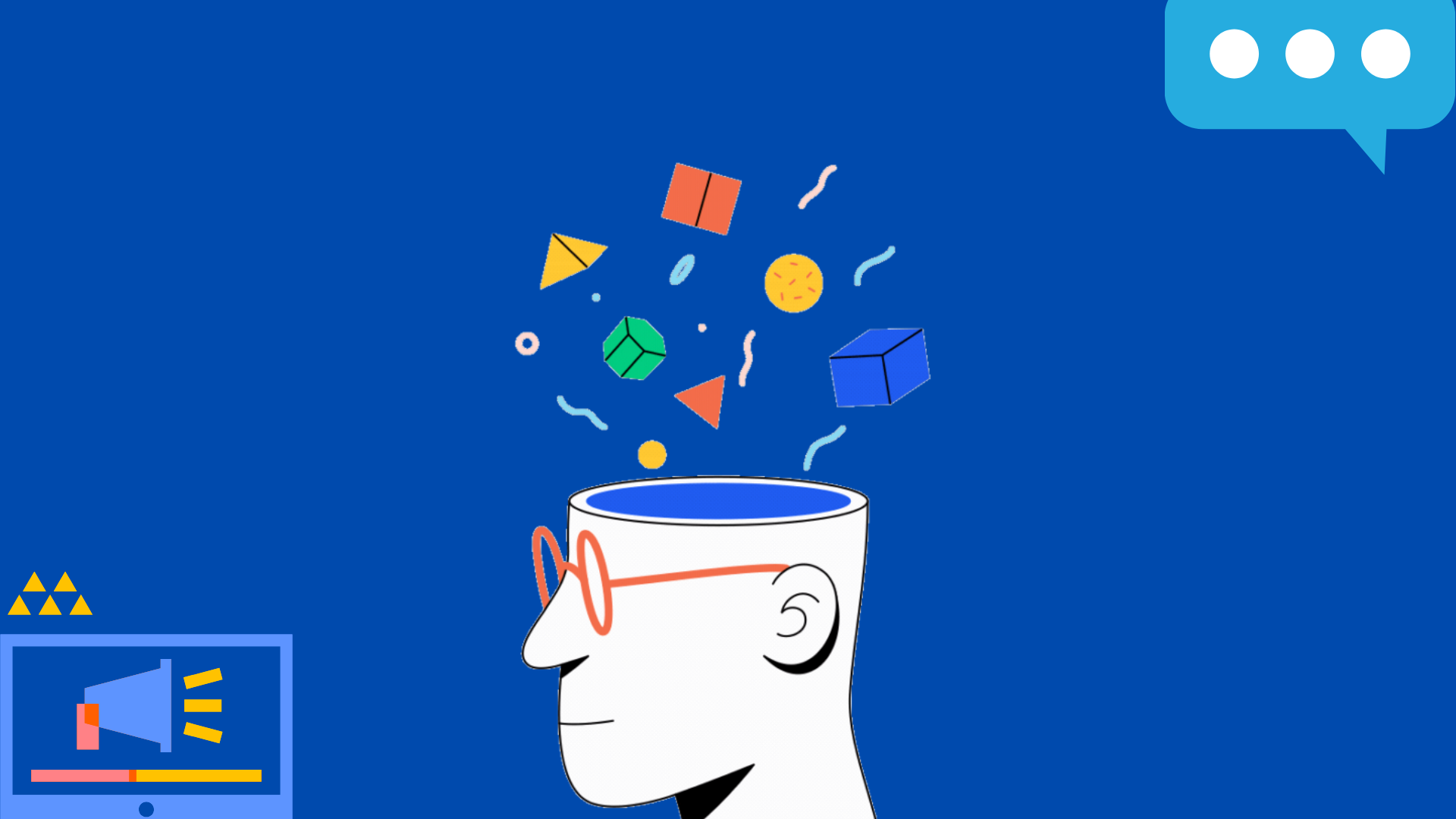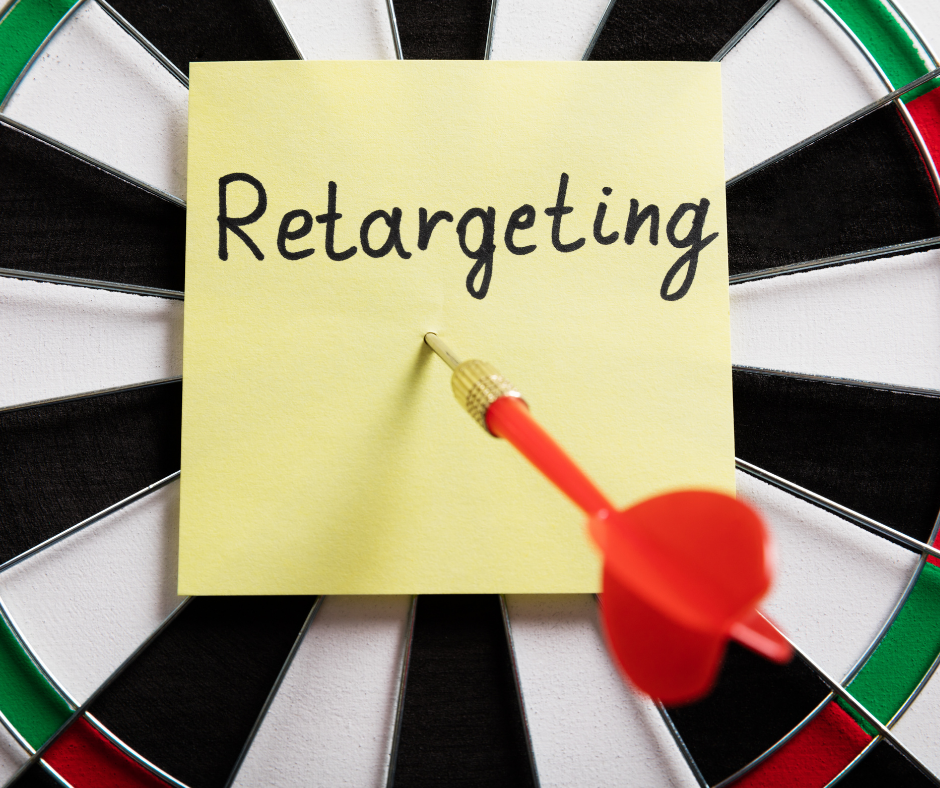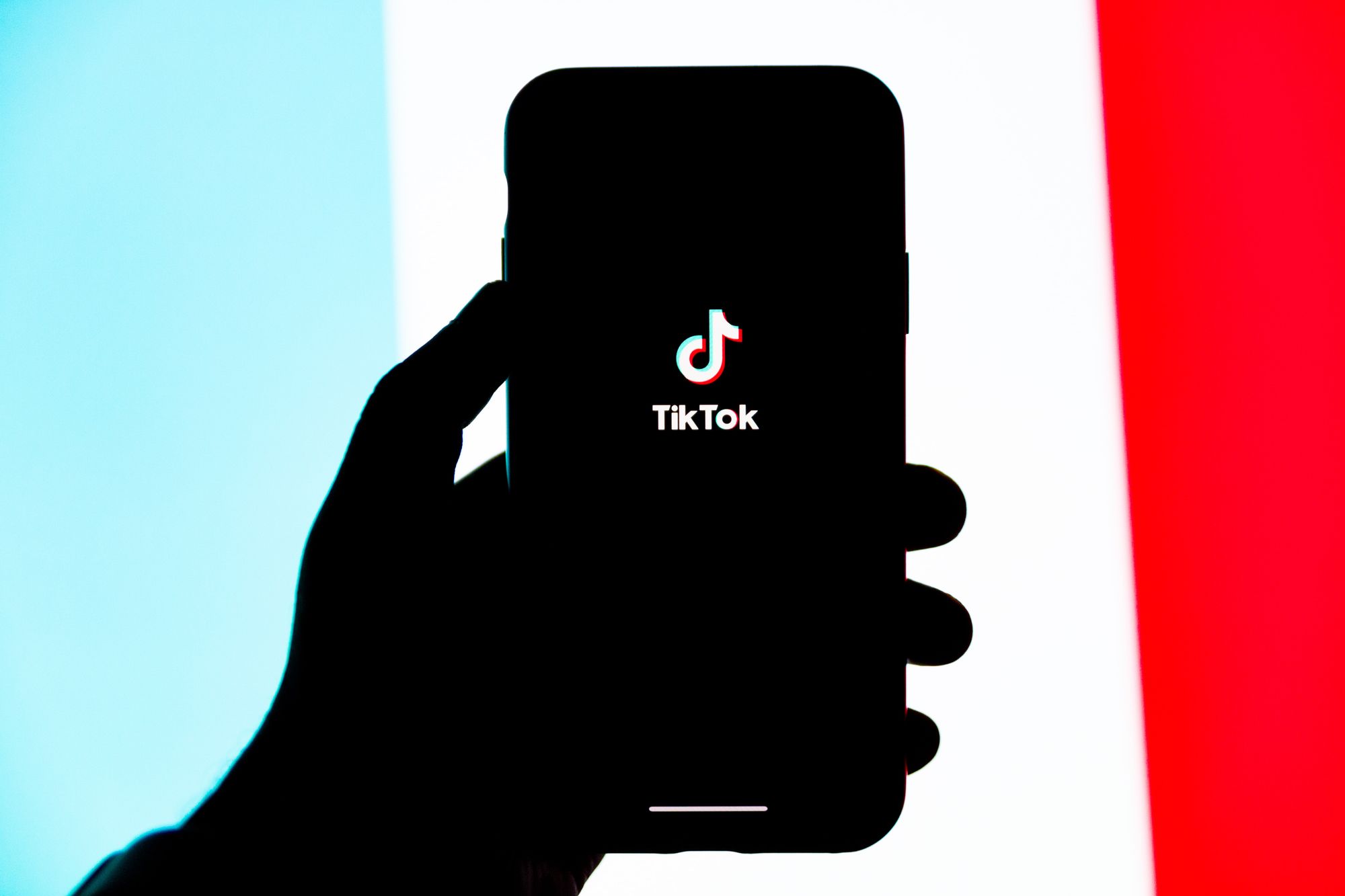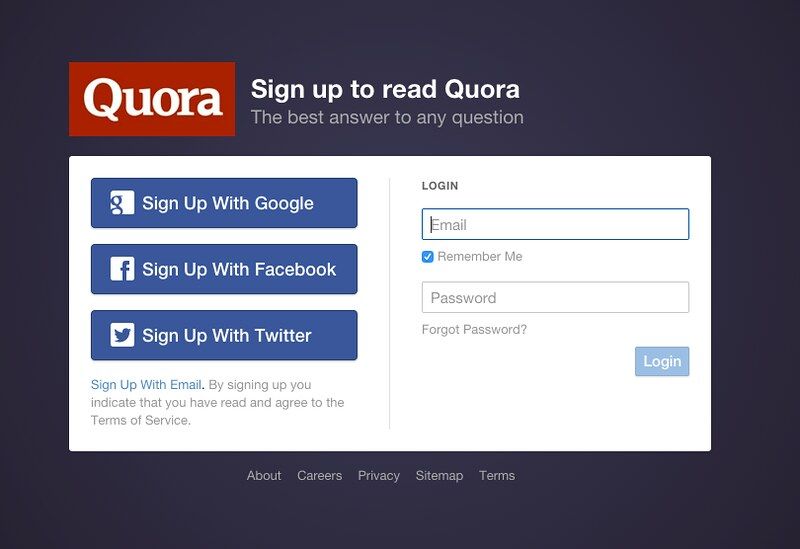 ---
---