Alone it stands, a red sticky bear on a faintly lit stage, and the indisputable voice of Adele singing. Then, more people join in, the camera works out to uncover hundreds more sticky bears chiming into Someone Like You. This video posted in December 2018 on Tik Tok quickly racked up millions of views on the app. And this marks the start of something big in the world of social media- Tik Tok.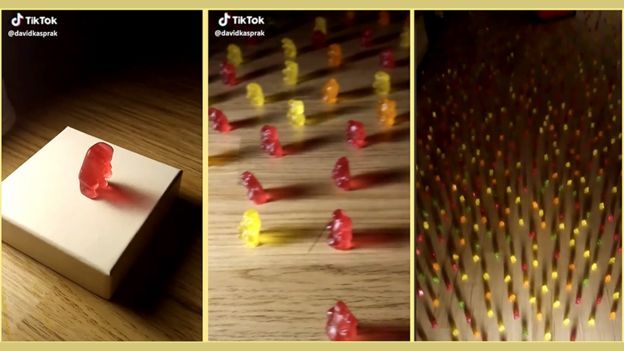 Apart from the platform for entertainment, Tik Tok also makes for an awesome platform for marketing. Ever heard about it? Have heard about it but don't know enough? Worry not! This article has everything you need to know about Tik Tok marketing. So, let's delve right into it.
Deskera CRM
Automate Your Marketing Efforts Today
This article will cover the following:
What is Tik Tok?
Tik Tok is a short-form, video-sharing app that allows users to create and share 15-second videos, on any topic. Tik Tok maintains a separate app for the Chinese market, known as Duyin, which has over 300 million active monthly users.
Both the original Tik Tok and Musical.ly targeted the same audience – teens and tweens. Therefore, it is no surprise that the combined Tik Tok also focuses on 13-24-year-olds.
One thing that did change with the platform's growth in popularity is that there is now more variety in the types of videos people share.
They are no longer just music. Up and coming comedians performing stand-up routines, skateboarders showcasing their skills, pranksters, dancers, fashion buffs, budding beauticians, and craft fans, all take the chance to share videos demonstrating their talent. And now we are even seeing people sharing videos featuring them using their favorite products. This has given birth to Tik Tok marketing. So, let us find out all about Tik Tok marketing.
What is Tik Tok Marketing?
Tik Tok marketing is the practice of using Tik Tok to promote a brand, product, or service. It can include different tactics, like influencer marketing, TikTok advertising, and creating organic viral content.
Tik Tok has steadily grown to become one of the most popular social media apps. If you're looking to reach young people and Generation Z, then the network might be a catch for you at the moment, since not many brands are using it and there are more chances for you to get noticed.
Besides, Tik Tok is one of the most viral applications right now and viral videos are the best content strategy today. It sounds like the perfect platform for viral campaigns. So if your company team is highly creative and understands the Internet culture, go for Tik Tok marketing.
Along with the video marketing that you can do on Tik Tok, there is a great chance for you to market yourself with the help of Tik Tok's advertising feature. Brand takeover ads are full-screen ads displayed when the user first opens TikTok. They are 3 to 5-second images or GIFs and can be linked to your brand's landing page or Hashtag Challenge within the app. They are exclusive to different categories each day-hence only one brand can take up a particular category per day.
While, as a brand, you can offer your own hashtag challenge, it's best to sponsor Tik Tok's challenges for more chances to go viral. This means that your challenge will be placed on the discovery page for six days, providing the opportunity for maximum reach and engagement.
What are the Benefits of Tik-Tok Marketing?
Easy Connection With Customers
Even if you're a serious B2B or SaaS company selling serious products or services, using TikTok for business to showcase your brand has some serious benefits.
Social media users are hungry for human connection and authenticity. While there's surely a place for educational value on TikTok, positioning your company as one that's conversational and easy to connect with will make customers feel more comfortable entering into a long-term partnership with you. Of course, there is a time and place for certain things, but I can guarantee your business does have a threshold for leisure and humor it hasn't reached.
More Reach
Currently, TikTok is the most downloaded app in Apple's iOS App Store, with more than 33 million downloads. This puts the platform ahead of others that have been around a lot longer like Snapchat, Pinterest, and Twitter. That's no surprise as video content is king in 2021 and if there's anything that TikTok excels at, it's video.
It also means that TikTok is an ideal place to reach an international audience. And contrary to popular belief, teenagers aren't the only ones spending hours scrolling through the app.
Go Viral
One of the most appealing aspects of Tik Tok is that anyone can go viral. It's not entirely far-fetched that a person with 0 followers and 0 views can post a TikTok video one night that has a million views the next morning.
This ability to provide anyone with a massive following means Tik Tok has a limitless pool of influencers to choose from. If your brand is looking to target a particular group of people in a specific location, there is likely a perfectly suited individual who fits the criteria and already has a big following.
According to recent data, nearly 86% of marketers have used influencer marketing to generate sales or increase brand awareness. However, sifting through influencers on Tik Tok can be an arduous process, and it's unclear to determine whether a certain influencer is right for your product or service.
To address these concerns, Tik Tok created the Tik Tok Creator Marketplace, an analytics tool that helps brands find Tik Tok users to partner with. It lets you access the influencers' engagement, reach, demographics, views, and much more.
Reach Across Multiple Platforms
Tik Tok videos are capped at 60 seconds. They're generally short, customizable, and can be repurposed across all of your social media channels. Think about how much adding one of your Tik Tok videos to an email would spruce things up for your customers and amplify their curiosity about your future emails?
Or, if you're still trying to build your community across multiple platforms, you have the option of sending that Tik Tok video directly to your Instagram Stories. You could also publish it on your website or use it in presentations or onboarding videos. The more creative you get, the more brownie points you'll earn with users.
However, you want to make sure you're conveying the same message on each channel. While Tik Tok may be ideal for lighthearted content, having images and messaging that differ completely may be confusing when someone encounters you on another platform or visits your company website.
When it comes to using Tik Tok for business, you simply cannot overlook the engagement rate. The average Tik Tok user spends 52 minutes per day on the app, and this increased screen time means that there's ample opportunity for advertisers to reach their consumers.
With the sheer variety of content on TikTok, this isn't unexpected. Whether you're a clothing brand, restaurant, or transportation company, there's space for anyone to increase visibility for their products or services.
And due to Tik Tok's unique delivery algorithms, you're able to get higher engagement on your videos with much less effort.
Cost-Effective
Many brands are still apprehensive about investing time and money advertising on Tik Tok, thinking it will be too difficult to set up campaigns and keep track of yet another app's data. But perhaps the most attractive part of Tik Tok for business is that it can garner success within any sized budget.
Plus, compared to more established platforms, it's still relatively easy for lesser-known brands to achieve organic reach without breaking the bank. According to Katy Lucey, Director of Paid Social at Tinuiti, "With engagement becoming more costly on Facebook, brands should look to emerging social channels for more affordable growth opportunities. This is why it's necessary to diversify your media mix and pivot to inventory where there is faster growth potential, such as TikTok, Snapchat, Pinterest and others."
How Does Tik Tok Marketing Work?
Tik Tok offers a brilliant opportunity for marketers to reach younger audiences around the globe, in a highly creative and playful environment. Many social media memes begin on TikTok, and brands can boost their credibility by being at the forefront of these cutting-edge trends.
TikTok does not require huge budgets for video content creation either, as spontaneous content produced in ordinary surroundings has just as much as a chance of cutting through. Many TikTok videos have been filmed in bedrooms, car parks, or gardens.
TikTok provides marketers with a level playing field when it comes to reaching and engagement. Unlike social media platforms such as Instagram or YouTube, TikTok accounts with zero followers can get millions of views on a new video thanks to the viral nature of the algorithm. As long as the content appeals to the audience, engagement will follow.
TikTok experiences higher engagement rates from the app's followers than other social media platforms so marketers can achieve significant buzz with a carefully-planned campaign using content that appeals to the app's audience.
Here are a few great ways you can use Tik Tok for marketing:
Create Brand Page on Tik Tok
Create a branded page and begin experimenting with content types. Content can be created relatively quickly and with no budget. The best thing to do is follow trending hashtags and get involved with the latest memes, and apply them to your brand. Utilize the app's built-in filters, effects, soundbites, and editing tools to create and share authentic content.
The organic reach on TikTok is huge, but impactful engagement is only derived if your content truly resonates with your audience and plays to the rules of the platform. Posting your corporate brand messaging here simply won't work.
Influencer Marketing
A smart way to utilize TikTok is to leverage influencer communities - the stats on influencers leaves no doubt as to how powerful they can be. Influencers who live and breathe TikTok have established highly engaged followings through posting high-quality content which resonates.
They understand TikTok and know how to use its tools, features, and trends to their advantage. Brands can approach and collaborate on campaigns that use these influencers' skills and knowledge. TikTok has its own Creator Marketplace, designed to link up brands and creators.
Use Hashtag Challenge
Creating a challenge for users to enter provides a great way for brands to start a cultural trend or meme. Top-performing challenges attract millions of users to create videos for the campaign.
Tik Tok Advertising
TikTok is one of the most exciting new advertising channels because it has the scale of other platforms such as Instagram, but it's not yet saturated with advertisers. This means it can be more affordable to generate impressions and clicks.
Marketers can run in-feed adverts, sponsored hashtag challenges, and banner ads on the homepage of the app. As well as targeting age, location, and demographics, advertisers can target people who have viewed similar content to theirs. Advertisers can sign up to TikTok for Business to run self-serve advertising campaigns.
Challenges in Tik Tok Marketing
Format Limitations
There's no arguing with the statistics of video content consumption and how it underscores the continuing rise of the format. And it's not hard to tell that the trend with audiences young or old is in favor of video content, especially on TikTok.
However, video content isn't the be-all and end-all digital marketing solution your business should be relying on. And if you're looking at platforms where you are able to share a diverse range of content formats, then this is where TikTok might not be able to help you.
If you're aiming to market on TikTok, you will not be able to post ads that are simply in the form of static graphics. This means that you will always have to produce videos and that may come as a strain on your budget.
Not Very Easy Produce
The short Tik Tok videos are easy to produce than the longer ones like you watch on YouTube. In fact, with the goal to entertain their audiences, creators on TikTok spend a significant amount of resources to come up with content.
Shooting videos entails a lot of behind-the-scenes preparations. It's not just about shooting a video and publishing it, it's about telling a story through a visual medium. High-quality, engaging videos worth watching and revisiting are a process that will always entail costs, and that some professional creators still struggle with this.
If you're a small business or creator you have to understand and embrace off-the-bat that producing a video is not a cakewalk. Even a 15-second video can't be as easily produced alone versus if you had a team that can produce videos for you.
High Advertising Costs
On top of the costs of producing quality videos, advertising on TikTok isn't exactly the cheapest thing to do. If you're still unfamiliar with TikTok Advertising, it may come as a shock to you that the minimum daily budget you can a lot for an In-feed Ad is priced at PhP1,000 (roughly $50). With that sum, you'll have to be discerning and prudent about allocating your resources for ads. Make sure to constantly mind your targeting and advertising costs.
Tip to Improve Tik Tok Marketing
Use Relevant Hashtags
Like many other social media networks, TikTok users rely on hashtags to catalog their videos and search for clips by subject. If users click on the "Discover" magnifying glass at the bottom of the screen, they see a list of videos sorted by trending hashtags. Using the right hashtags will help you to amplify the reach of your content, identify competitors and get more followers.
It is better to have your videos stand out in slightly less popular categories. As with all marketing, you want your videos to appear visible to those people most relevant to your campaign, so don't focus on hashtags just because they are popular.
Go with Current Trends
It is necessary for you to remain up to date with the current trends so that you can hop on the bandwagon and get recognized easily. Another way you can use hashtags as part of your marketing strategy is to keep an eye out for trending hashtags. You can then create and share videos that relate to these trending videos.
Remember that trends can be fast-moving. Keep a regular eye on TikTok trends and be prepared to change your content to keep up with the craze. If you are sharing your version of a trending video type, don't just make it a copy of everybody else's videos. Find a way to make your video unique.
Involve Tik Tok Influencers in Your Marketing
It is no accident that certain people become influencers on social platforms. Usually, they build up a reputation for the quality of the content they share. Therefore, it pays for most businesses to build productive working relationships with the people who influence their potential customers.
TikTok has spawned a new generation of influencers, too; a group of people who have far more clout with today's teens and tweens than a more conventional movie or television stars. These are precisely the types of people you want on your side when you undertake your TikTok marketing campaigns.
Engage in the Comment Section
Like most social networks, TikTok supports frequent user engagement. Comments are an excellent way to achieve this. Ideally, you will build up conversations with your potential customers.
TikTok ranks comments by the number of likes they receive, so make sure you think through your comments, making them meaningful. Avoid making bland "nice video" type comments. Likewise, take the time to look at other people's videos and make thoughtful comments on them.
Be Consistent with Your Posts/ Keep Collaborating
TikTok is one of those social platforms that reward frequent posting.  The more videos you post to your TikTok account, the higher your follower rate is likely to be. The more times you post, the simpler it will be for people to find your account and decide to follow you.
Create Filters & Use Different Effects
In the pandemic when digital marketing was the only way for the companies, a lot of companies turned to Tik Tok for their marketing. What they did was, they spotted a few viral influencers, sent them products to try out, and asked them to share their experience with their audience.
Along with this, creating their company filters was a game-changer. This filter was not only available to the influencers to use but for anyone and everyone on Tik Tok.
This helped the consumers learn about the company, its products, and gave a boost to organic reach. With minimal investment, you can do a lot in the realm of Tik Tok marketing.
Make Catchy Videos
It is not something you don't know but we would like to put more light on it. TikTok's videos can be up to a minute long. You don't have long to get your message across. And whatever you do, don't merely upload blatant ads even official TikTok ads should provide value to your audience.
You want your videos to be visually appealing, without looking like they've been made by a professional advertising agency (even if you have worked with an agency to help your creativity).
Although there may be times that you will use your descriptions as teasers, in most cases, you will want to include a clear description of what your video has to offer its audience. If possible, word it in such a way that people feel the urge to comment.
Writing a good description is also essential for SEO purposes. In essence, you want Tiktok to know what your video is about when it indexes your clip and hopefully suggests it to your preferred audience. Remember to include your most important keywords in your descriptions, but they have to make sense and not just be a random collection of words.
However, you have only so much screen space. For best practice, prepare short snappy descriptions.
You could consider repurposing videos you have made for YouTube, Snapchat, Instagram, or Facebook, but remember to make them fit within TikTok's one-minute time limitation. Ensure that your video is suitable for the demographic you're trying to target on TikTok.
Utilize Tik Tok Ads
TikTok now has a formal advertising system making it easy to advertise on the platform. In-feed native ads are the closest to a traditional ad on TikTok. You can add website links and Order Now buttons to the ad. They are skippable ads, and you can use them in multiple ways.
Hashtag challenge ads – with these, a user is served a banner ad that takes the user to a page of instructions and rules of the featured challenge. You can use it to target specific consumers.
Brand takeover ads – these use a mix of images, GIFs, and video clips that link to a landing page or hashtag challenge.
Utilize Hashtags
Hashtag challenges are highly popular on TikTok. They are an excellent way for businesses to increase engagement and brand awareness. You set up a challenge for users who share videos of themselves attempting your challenge.
A good hashtag challenge succeeds in encouraging talking about your product offline and on other social sites. Even big-name companies, like McDonald's, have become involved – in their #bigmactiktok challenge, fans had to select a  preferred Big Mac chant genre and then dance and record a Big Mac chant video.
Stick To Branded Content
As with all social marketing programs, you need to balance the type of content you share on TikTok. Most of your videos need to entertain or inform your audience. If you build an audience through this process, you should then be able to blend in a few more promotional videos.
The typical TikTok user ignores ads, so you need first to build your credibility before you release blatantly promotional material. Many firms find the best way around this disdain for advertising is to upload videos showing people using your product.
For example, you could provide a series of tips on how to gain value from your product, or perhaps you could explain how to use some of its more obscure features (and demonstrate what benefits they would offer the viewer).
Tell A Story
Tell a story that helps you reflect your brand and your brand story. According to Sawyer Hartman, filmmaker and vlogger, the key to TikTok and any social media platform is storytelling.
And one of the best ways to tell a story and grab your audience's attention is by strategically using text overlays. Use the text to establish a problem or grab attention. Address people's fears and concerns right off the bat. And then, step by step, I solve the problem.
Regardless of what kind of video you're creating, the text on your video should always help tell a story. Think it like this way, your perfect viewer is sitting and watching your video with the sound off, what text can you put and what story can you tell that will convince them to turn their sound on. Adding text is an effective way to stop scrollers in their tracks, and is great for viewers with hearing impairments too.
Be the First One on The Platform
While so much of TikTok is about jumping on the trends and finding ideas on the For You Page, it can also be about trying new things and creating original concepts. Finding inspiration from the For You Page is a great strategy, but you don't have to be tied down to what's already happening out there.
People want to see new and exciting content, and it's often the most innovative brands that see the most success on the app. And you don't always have to start from scratch. Putting a unique spin on an existing trend can be just as valuable. You don't have to re-invent the wheel. If you aren't sure where to start, you can take whatever trend is out there and add something to it that no one has seen before.
Keep it Original
Creative freedom while working with brands is very important in Tik Tok marketing.  We really want to emphasize that you should keep being your authentic self even when you're working on a brand collaboration.
Your followers will appreciate you sticking to what's genuine and unique about yourself, and the brand you're collaborating with will get the kind of content they wanted in the first place. It's a win-win!

Have Fun
In the end, Tik Tok is all about having fun and creating. Don't be afraid to experiment. All you gotta do is be mindful of what you putting to your public. It can either really touch someone, trigger, or offend. So plan your content in a way that it does not hurt anyone's feelings and affect your brand
If you're enjoying creating content, the chances are your viewers will enjoy it too. So there you have it.
Great Examples of Tik Tok Marketing
#1 KOOL-AID: #OHYEAHCHRISTMAS with Liljon Contest
Much like Mucinex, Kraft Heinz's Kool-Aid had its first TikTok campaign in 2019, with a hashtag challenge and a chance to win $10,000. Users were encouraged to post videos of themselves enjoying the holiday spirit and using the tag #OhYEAHChristmas for a chance to win.
The campaign featured rapper Lil Jon and the brand mascot, Kool-Aid Man, with the pair posting three videos to the official account at @Koolaidmanofficial. Kool-Aid's target market of younger audiences is well-served by marketing on TikTok. 60% of users in the US are 16-24 years old, making it an ideal platform for reaching out to younger consumers.
In addition to Lil Jon, influencers were brought in to engage in the campaign, such as Glitterandlazers, who has a following of 3.8 million users. Her post garnered over 1.3 million views and 79.1K likes.
Other influencers promoting the contest included kidrl, nickandsienna, and kingcamo_1, who have a combined following of 9.1 million users. Over 10K videos have been made for the challenge, which began on December 2nd and ended 10 days later. The winner will be announced in early 2020.
#2 Chipotle's Boorito Challenge
This one you must have definitely heard about. Chipotle had its annual "Boorito" offer for Halloween this year, offering food at a reduced price for customers who ordered in a spooky outfit. Like other brands, TikTok has increasingly become a key part of Chipotle's promotional campaign this year. The challenge involved users posting a video showcasing their before and after Halloween costume transformations, using the custom sound bite that Chipotle created just for the campaign.
The top five posts (based on a number of likes) that used the #Boorito and #Contest tags would give winners free burritos for a year. Influencers who were sponsored to participate in the campaign included Brittany Broski, Zach King, and Jiffpom.
Throughout the campaign, the #Boorito tag garnered an astonishing 3.6 billion views, largely helped by partnering with influencers who could promote viral videos for the brand. Broski's promotion racked up 160K likes in her advertisement.
This isn't Chipotle's first experience on TikTok. The brand has a history of success on the platform. It previously did a promotion for National Avocado Day using the tag #GuacDance, encouraging fans to post a video showing off their dance moves. The campaign got 250,000 submissions and 430 million video views in six days. Their latest campaign smashed those numbers out of the water, and will likely embolden them to pursue more campaigns in 2020.
#3 Charlie's Angel's Don't Call Me Challenge
The recently rebooted Charlie's Angels were given a promotional campaign on TikTok, with over 15 influencers involved in the marketing effort. The campaign involved influencers performing a dance or skit to the lead single on the film's soundtrack, Don't Call Me Angel. TikTok, along with its predecessor Musical.ly, has become a hotbed for viral songs, and they are often regarded as key to a successful influencer campaign.
It's the unique approach to music the app takes that differentiates it from other platforms and makes it an attractive option for brands and marketers. While stats are cagey, the historical indications are that the vast majority (85%) of people use other networks with no sound.
TikTok is, therefore, able to position itself as an app where most users will be watching and listening—a key consideration if you have three of the world's biggest pop stars performing your tie-in song. The influencers used included Rebecca Zamola, Zoe Laverne, and Lauren Godwin, using the tag #CharliesAngelsUnite, which accrued over 4.2 billion views. 129.2K TikTok users uploaded videos using the feature song from the film.
#4 Walmart's Drop the Deal Dance
As if any more evidence was needed that the biggest brands in the world are looking to TikTok to market their products; the world's biggest company by revenue also got in on the act.
Walmart engaged in its first TikTok campaign a common theme for big brands this year—by encouraging users to post videos of themselves expressing how Black Friday savings at the store make them feel like a jig.
The campaign used the tag #DealDropDance, which has to date generated a staggering 3.6 billion views on videos that included the hashtag. For the effort, Walmart signed six influencers: Montanatucker, dreaknowsbest, bdash_2, kidrl, kingcamo_1, OurFire, reaching over 17 million followers.
OurFire's promotion, which featured the pair predictably dancing in a store, achieved over 57K likes, 488 comments, and 739 shares from their 5.5 million followers. Walmart's involvement is yet another signal that the biggest brands are taking TikTok seriously as a marketing tool.
#5 Calvin Klein's #MyCalvins
Here we have again another brand launching its first foray into TikTok marketing. Not overly confident with digital marketing, Calvin Klein has used TikTok as something of an experiment to grow their online presence as organically as possible.
While most brands operate their strategies by seeking out influencers and leveraging their existing fan bases, Calvin Klein took a more traditional approach to their marketing. That is to say, they created an official account, hired big-name celebrities, and posted their promotional marketing material directly through the official account.
They have so far produced 22 videos, establishing a following of 5.1K. Under the tag #MyCalvins, stars such as Shawn Mendes, Kendall Jenner, and A$AP Rocky are briefly interviewed for the brand.
Given the relatively low view and like counts that the campaign has so far produced, it's unclear whether this approach will prove to be successful in the long run. Social media platforms TikTok in particular thrive because of their distinct subcultures.
The personalities that dominate them are often non-traditional celebrities for precisely this reason. It's one of the reasons partnering with an influencer closely associated with the platform will give a marketer the most bang for their buck.
#6 EA Sports
The younger generations, Millennials and Gen Z, account for a large proportion of gamers, and TikTok's gaming subculture is massive. Videos with #Fortnite have over 14.3 billion on the platform.
A more comprehensive approach than most brands, EA uses TikTok to promote several of its games, such as Apex Legends, for which they recruited Brent Rivera. Rivera's post, a comedy skit of him playing the game, which has so far got 700K likes from his 17 million followers.
Other promotions featured Gil Croes, the eighth most popular influencer on the platform with a follower count of 22.6 million. His video, also a comedic skit, featured the game Plants vs. Zombies and was liked by 505.1K users and commented on 1.9K times.
In contrast to these two huge online stars, EA also sought out a collaboration with Indie Cowie, a freestyle soccer player who helped promote Fifa 20. Her upload featured her freestyling in public, with a personal shoutout for Fifa 2020: The Groundbreakers. Partnering with a smaller influencer indicates a sophisticated strategy that is served by collaborations with a range of influencers of all sizes.
#7 GymShark
Fitness is a vertical that performs extremely well with social media influencer marketing. Fitness influencers command substantial authority and popularity on Instagram, partly because of the aspirational nature of the platform.
Gymshark was early on the Instagram influencer train, investing heavily into the market. They have 2.9 million followers on their brand Instagram account. The company decided to translate this success from one platform to another, shifting some of its focus to younger demographics found on TikTok.
On January 1st, 2019, Gymshark announced its 66 Days: Change Your Life challenge. Users were tasked with picking a personal goal, which they would then hope to achieve by March 8th, taking before and after pictures of their progress. The competition promised the winner a year's supply of Gymshark goods.
Gymshark partnered with six influencers, at the time having a collective following of 19.8 million. They purposefully chose to collaborate with personalities who had higher followings on TikTok than Instagram, though some cross-posted their promotions there as well. The campaign brought nearly 2 million likes, 12K likes, and an engagement rate of 11.1%. The campaign hashtag, #gymshark66, was viewed 45.5 million times.
#8 Toofaced
Cosmetics brands prove to be just as popular on TikTok as they are on YouTube and Instagram. Beauty brand TooFaced partnered with TikTok influencer Kristen Hancher for an ongoing campaign.
Using the hashtag #toofacedpartner, influencers post videos of themselves doing makeup routines with a before and after demonstrating their transformations. Hancher's video featured her briefly makeup-free, before a quick edit to her transformation with her showing the products she used and a song played over the top.
The success of the video among fans was likely bolstered by her presenting herself with no makeup; uncommon for her typical upload. Her promotion garnered 1.8 million views, 167K likes, 1816 comments, and 2219 shares.
In addition to Hancher, other influencers have also partnered with the ongoing campaign. Victoria Lyn, Ewa Zawada, Laurie Elle, and Chloe Rose all signed up to participate by uploading their own promotions for the brand.
The influencers collectively account for 11.9 million followers. With Hancher's 23.1 million, TooFaced's reach for the campaign is a staggering 35 million TikTok users. The campaign's tag has so far got a relatively meager 9.4 million views, but as a long-term project that is unlikely to ruffle any feathers just yet.
#9 TransformYourDorm: First One to Test Tik Tok's in App Shopping Feature
Retail giant Kroger stands alone as the first company to participate in TikTok's new "Hashtag Challenge Plus". Hashtag Challenge Plus allows users to shop for products associated with a marketing campaign's hashtag directly through the app.
This is done through the "Explore" tab, which features an in-app experience where campaign products can be purchased within TikTok. This tab has since been removed, but videos associated with the #TransformUrDorm tag have been viewed 875 million times.
This primarily serves as an additional means for TikTok to monetize its platform in a bid to avoid the pitfalls suffered by other similar short-form video platforms in the past. Kroger partnered with four influencers for the campaign: Joey Klaasen, Cosette Rinab, Mia Finney, and Victoria Bachelet, collectively boasting 13.8 million followers.
The campaign challenges itself centered around asking users to post videos showing their dorm transformations. The influencers' uploads together racked up 3 million views, 252K likes, 1352 comments, and 1747 shares. The campaign hashtag has so far accrued 876.2 million views by TikTok users.
In spite of not being a typical hunting ground for a brand like Kroger, this campaign shows that TikTok can prove a vital tool for some brands in reaching out to those crucial Gen Z audiences that grow in importance every year.
#10 Musinex #TooSickToBeSick
Pharmaceutical brands have not been known to have the easiest rides when it comes to social media influencer marketing. Traditional advertising is notably harder for medicinal products. Because of FDA and FTC guidelines, influencers have to be extra careful when promoting health products.
With social media stars often running afoul of requirements, brands have been cautious in how they use influencer marketing for medical brands. Kim Kardashian's dressing-down by the FDA caused many brands to rethink their strategies, with many now opting to avoid directly advertising medical products and instead of forming partnerships that utilize influencers' personalities to market products.
Mucinex's campaign, it's first on TikTok, was in this same mold, using creators to promote an over-the-counter product; a first for TikTok.
The campaign involved challenging users to a "transformation"; a common theme that suits the platform's style well, making use of transitions. Transitions are slick edits from one video to another, typically done by users to show a quick, smooth change to their viewers.
To participate, users had to post a video contrasting them being "too sick" with them being "so sick" and include the tag #TooSickToBeSick, to promote their cough medicine. The challenge was a success generating over 889 million views.
They partnered with four influencers for the campaign; Jaydencroes, OurFire, dreaknowsbest, and Nick Tangorra. Jayden Croes' effort notched up 501K likes. Altogether, the four racked up 1.8 million likes and over 20K shares.
How Can Deskera Assist You?
Marketing is not as easy as it sounds. However, with the right marketing tools, nothing is impossible. What if Deskera helped you achieve your marketing targets? It is easy to use and time-saving. Deskera CRM and Deskera CRM Plus just for you. Deskera CRM and CRM plus are tools you need to make that world of a difference from the way you process your sales, customers, and orders. The cherry on the top, Deskera also has a set of some amazing landing page templates that will help you create yours. To learn more take a look at this quick walkthrough.
Key Takeaways:
TikTok is a short-form, video-sharing app that allows users to create and share 15-second videos, on any topic
TikTok marketing is the practice of using TikTok to promote a brand, product, or service.
TikTok, positioning your company as one that's conversational and easy to connect with will make customers feel more comfortable entering into a long-term partnership with you.
TikTok is an ideal place to reach an international audience.
Tik Tok videos are capped at 60 seconds. They're generally short, customizable, and can be repurposed across all of your social media channels.
TikTok offers a brilliant opportunity for marketers to reach younger audiences around the globe, in a highly creative and playful environment.
There's no arguing with the statistics of video content consumption and how it underscores the continuing rise of the format.
Like many other social media networks, TikTok users rely on hashtags to catalog their videos and search for clips by subject.
You don't have long to get your message across. And whatever you do, don't merely upload blatant ads even official TikTok ads should provide value to your audience.
Tell a story that helps you reflect your brand and your brand story.
While so much of TikTok is about jumping on the trends and finding ideas on the For You Page, it can also be about trying new things and creating original concepts.
It is necessary for you to remain up to date with the current trends so that you can hop on the bandwagon and get recognized easily.
Hashtag challenges are highly popular on TikTok. They are an excellent way for businesses to increase engagement and brand awareness
Related Articles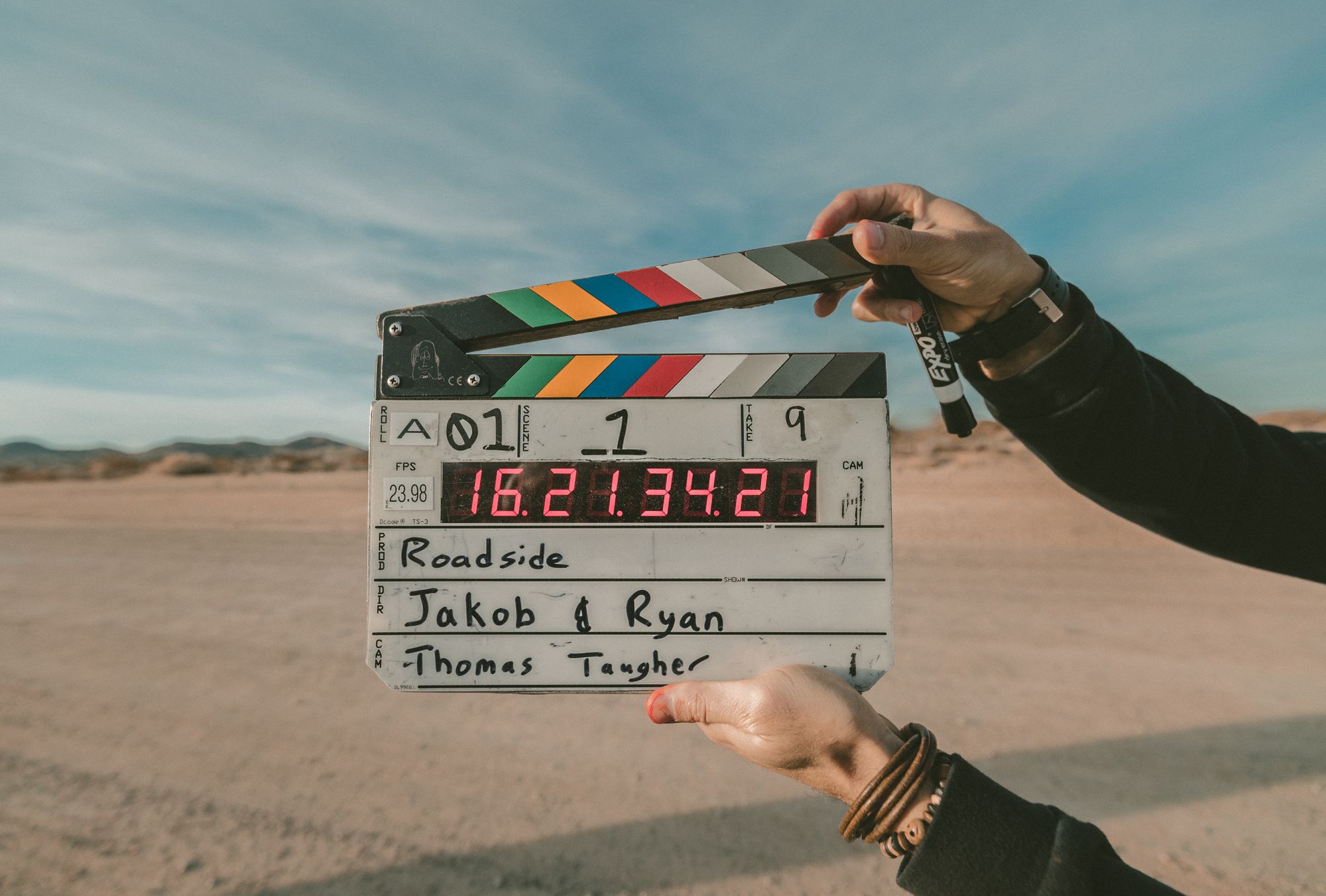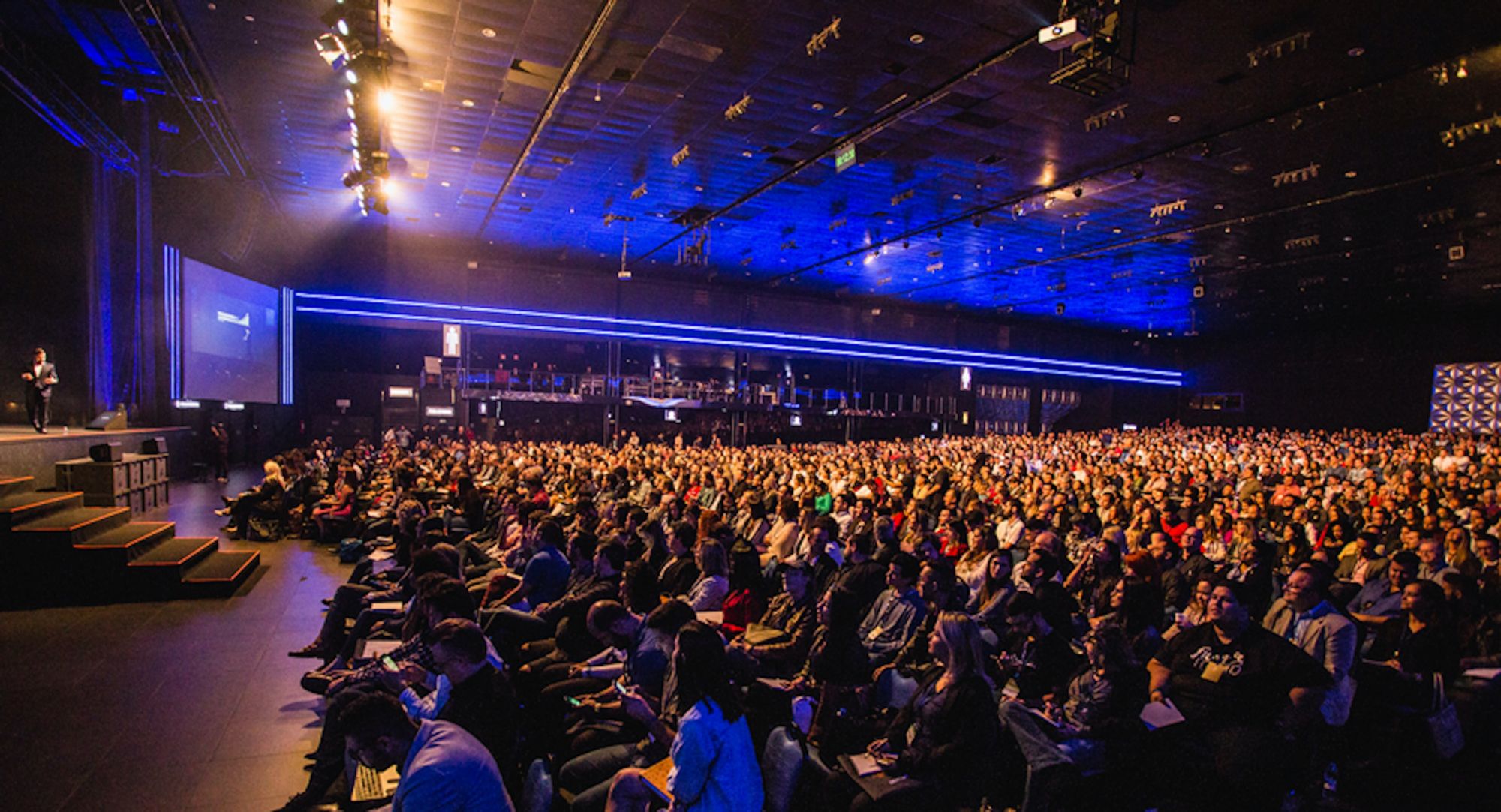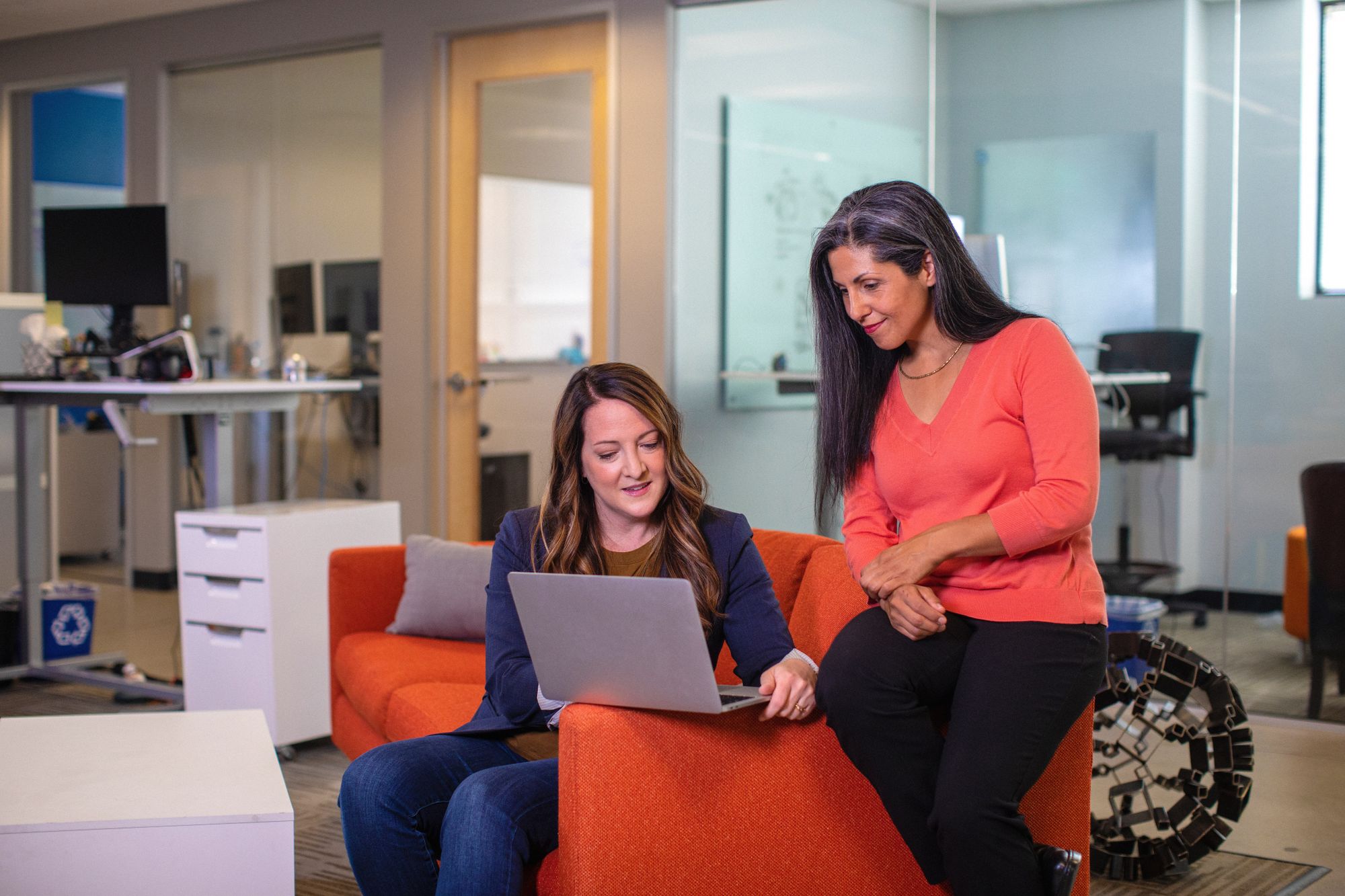 ---
---