When it comes to selling tangible goods, you will undoubtedly acquire a plethora of information and data. However, what is your plan for intangible services (or service marketing)? What's the right procedure to convince customers to purchase the intangible? Will this be advantageous to your business? And many more such queries might pop up in your mind.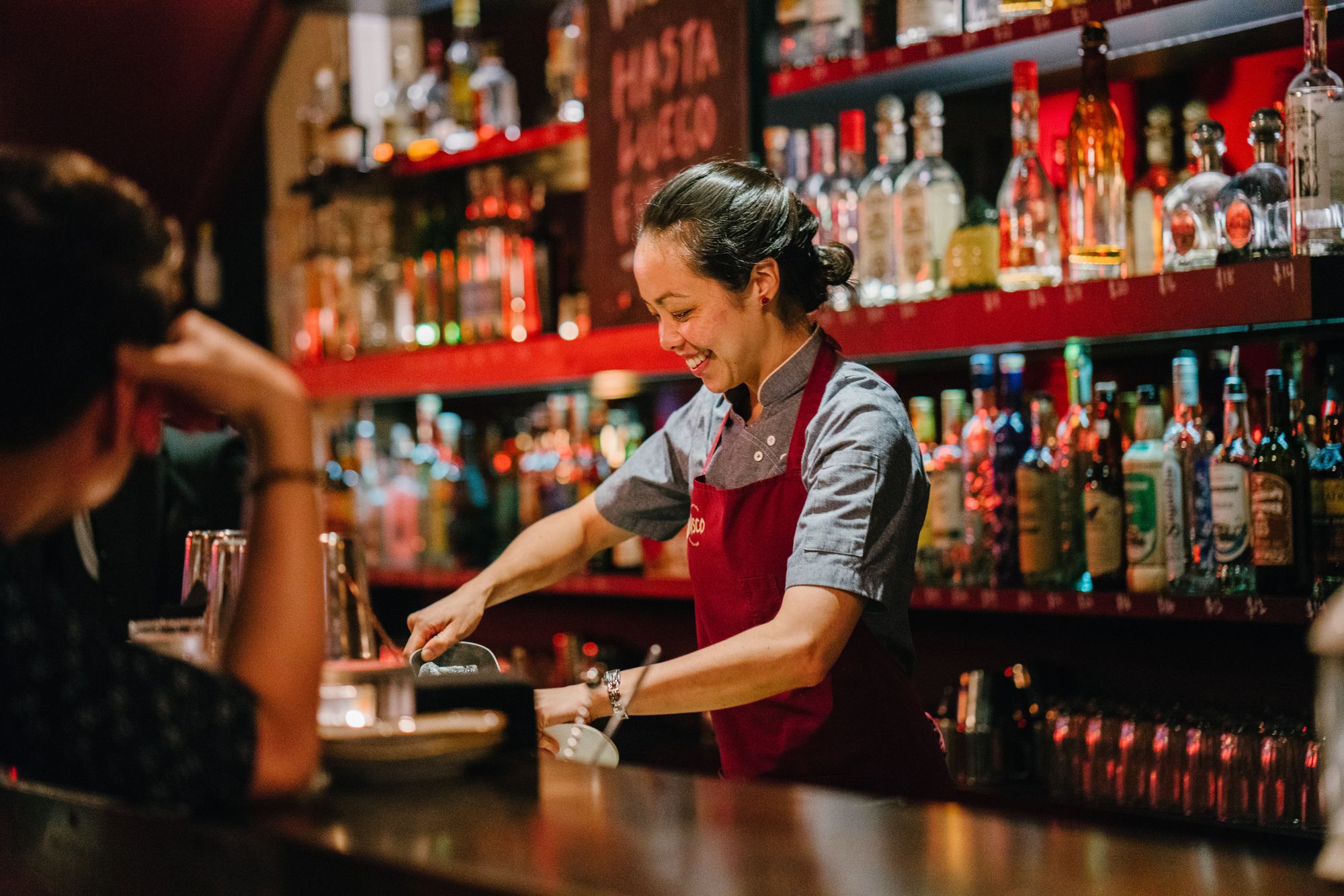 However, to clear all such doubts— we have composed this productive guide in which you will learn all about service marketing. Let's take a look at the table of content that we'll cover further:
What's Service Marketing?
Importance of Service Marketing?
Service Marketing Versus Product?
Features of Service Marketing?
3 Types of Service Marketing?
Value Proposition Service Marketing?
Channels associated with Service Marketing?
Examples of Service Marketing?
Challenges in Service Marketing?
Important Strategies and Tactics of Service Marketing?
Hacks for Service Marketing?
Let's learn:
What's Service Marketing?
The marketing of services is a highly specialized discipline of marketing. It is a method that aids to promote and showcase a company's intangible services and benefits. It further helps to boost end-customer value.
Furthermore, this could be for stand-alone service offers or services. Also, they are provided in conjunction with physical goods. Service marketing refers to the sale of non-physical, intangible goods.
People typically purchase services based on the perceived value they will provide. The ultimate outcome delivered by those skills, not the skill competency level, is what matters to the consumer.
Moreover, your target audience must have a high level of trust in you. Then only it will lead them to sign the contract and deliver the promised value.
Services marketing encompasses both business-to-consumer (B2C) and business-to-business (B2B) marketing and includes services such as
Services in telecommunication
Financial sector services
Hospitality, tourist, leisure, and entertainment services
Automobile rental services
Healthcare Services
Trade services and professional services
Importance of Service Marketing
Marketers must establish and stand out of the competition in order to attract and acquire clients in a highly competitive services ecosystem. However, the qualities that set your service apart from the competition can have a significant impact on a buyer's decision.
As a result, as you plan your service marketing, keep them in mind. The following are some examples of service difference variables that influence purchase decisions:
Customer profiling can reveal the characteristics that influence a customer's decision to buy a service in your market. Questionnaires, surveys, specified tools, or external service providers are used to conduct this study.
Service Marketing Versus Product
Product marketing is associated with tangible, physical things. Whereas service marketing is concerned with intangible services that cannot be felt, touched, or seen. It's nearly invisible.
Let's understand both in detail:
Service Marketing
Services may be more difficult to evaluate and market since they are intangible. Moreover, service is not something that can be seen or felt. Marketing services are usually used to establish strong ties with potential customers as well as create and build trust. In a sense, you're marketing oneself.
Examples of services marketing can be found in a variety of industries. Finance, banking, accounting solutions, teaching, banks, airlines, and many other topics are covered.
Product Marketing
Tangible things are generally regarded to be easier to advertise. It is because they can be seen, presented, touched, and demonstrated. Smartphones, consumer goods, and other items are examples of products.
Furthermore, they are easy to comprehend in terms of value for your audience. They can also determine whether or not it will be beneficial to them. Although, in the B2B technology industry, there is now a fine boundary where products and services are integrated with service as a product (SaaP) offerings.
Nonetheless, identifying the correct market for your product and marketing it in a way that generates the best response from your potential customers should be the goal of your marketing plan.
It's crucial to remember that your product remains the same irrespective of who you're trying to reach, and that it can be returned if employees are unhappy.
Features of Service Marketing
We have listed crucial features linked with service marketing. Let's read:
1. Intangible Performance
Services are not tangible. It cannot be touched, seen, or felt. Moreover, this distinguishes services from products, necessitating a separate marketing strategy.
2. No Involved Ownership
Services cannot be purchased or sold; instead, they must be experienced. The customer experience is referred to by this broad word.
You can own a service in the form of documentation such as plans, bills, and invoices, but you can't own it like a thing.
3. Variability
Unlike homogenous products, services differ in nature despite the presence of the same individuals, process, and type of labor. For the same service, different customers may have different experiences.
A telecom service consumer, for example, may get a varied experience for the same plan.
4. Inseparability
Service marketing is guided by the principle of the moment of truth, which indicates that services are created and consumed at the same time. Also, they can't be stored like things in an inventory as said that they are simultaneously made and consumed.
5. Perishability
Services, unlike items, cannot be stored and must be enjoyed immediately. However, there's another angle to consider.
Many services or plans these days have an expiration date. They are not the same as best before dates on products, but they are more in terms of service validity. For example, free warranty service after three years of ownership.
6. Masses Involvement
People who deliver benefits and solutions to the demands of clients drive service marketing. Although many automated service solutions are being developed these days, individuals still play the most crucial role in service marketing.
Moreover, service marketing planning includes considerations such as price, location, promotion, product, people, process, and physical evidence.
3 Types of Service Marketing
Service marketing frequently necessitates an additional explanation of why the customer requires the product, how it functions, and why you are the best entity to provide the service. Customers, on the other hand, aren't the only people who need to know about your service.
The service marketing pyramid describes how education in service marketing flows in three directions:
Internal marketing is marketing to employees from within the organization. Get employees to buy into and support your service. This is accomplished through providing training, fostering trust, and empowering staff to act as brand advocates for your company.

External marketing is the flow of marketing from the company to its customers that is more visible. This is accomplished by sales promotions, advertising, web marketing, public relations, direct marketing.

Interactive marketing is marketing that takes place with customers and staff at various points across the marketing funnel. Personal selling, online customer service, and social media interaction are all examples of this.
Ultimately, the service marketing pyramid displays all conceivable interactions within the services sector. It also showcases how various methods of marketing can be used based on engagement participants— all with the ultimate goal of obtaining service sales.
Value Proposition Service Marketing
Services are more concerned with outcomes than with product characteristics or tactical outputs. Also, they must pay far more attention to value propositions than products.
Moreover, when a customer cannot see or touch a thing, determining its value may be more challenging. Consumers want to know what service can perform for them and what advantages they'll obtain.
Check the following list:
1. Results
Customers generally focused on the outcome while acquiring specialized services. If someone needs a new ceiling, they may want it built professionally and without giving them any additional issues, such as damage during the installation or future spills.
In this scenario, the marketer would benefit from writing copy and content that emphasizes previous results and why this provider is better at doing the task.
2. Speed
When it comes to some services, people expect immediate results. For example, emergency rooms and hospitals are now posting wait times online or on public signs. It helps to demonstrate how quickly a patient can be seen. Customers may not think that the promise of a quick response time is the most significant component, but it is at times.
3. Approach
When a market is crowded, it's extremely crucial for service providers to develop value propositions that help them stand out. This may appeal to potential clients who believe they have a one-of-a-kind requirement.
Windshield repair and replacement firms that do repairs at a customer's home or company will want to highlight this unique feature in their marketing materials.
4. Trust
In the marketing of services, trust is essential. However, far too many suppliers advertise this benefit without providing any evidence to back it up. Providers with a good reputation may be able to demonstrate their trustworthiness by displaying a large number of customers served or using customer testimonials.
Channels Associated with Service Marketing
Of course, the ideal method to select the correct channel is to think about the product carefully, perform research, and figure out how to communicate with potential buyers in the most effective way possible.
Here's the list of channels associated with service marketing. Let's check:
1. Customer Reviews
One of the most important aspects of reputation management is reviews, which can also be utilized as a channel on their own.
Nevertheless, customer reviews for service providers are the most essential component. Also, customers can submit reviews on a variety of websites, including Facebook, Yelp, Google, and others.
2. Email Marketing
Many service providers may disregard email marketing because their clients may not require service on a regular basis.
In addition, Email can be useful even for services such as mortgage brokers, house inspectors, and other firms that consumers may only use every few years.
It can aid a previous customer in remembering the provider for the next time they require their services or as a suggestion for a friend or acquaintance who requires the same.
3. Pay-Per-Click  Ads (PPC)
Some service organizations may find that investing in Google PPC advertising pays off significantly. This is specifically related to services that are commonly required in an emergency.
If a person's heater breaks down in the middle of the winter and they don't already have a repair service, they will most likely turn to Google for help. PPC advertising with the appropriate keywords can propel a company to the top of the search results page.
4. Social Media
Almost every modern marketing strategy appears to include social media. Further, it may be even more essential in the current industry's intangible and trust-based sector.
Customers may learn more about a company's reputation and personality by using social media sites. It includes Facebook, Twitter, Snapchat, YouTube, and Pinterest. It can also help to establish name and brand recognition if implemented right.
Perhaps better, viewers can see which of their acquaintances have interacted with a company. It could be analyzed through their following list or likes on social media sites like Facebook, Instagram, and more.
5. Optimization and Testing
In service marketing, gathering information, testing, and optimization are just as vital as they are in product marketing. Moreover, assessing the available analytics on social media engagement, online traffic, email views and clicks, and more will showcase the data that actually works.
A/B testing email campaigns can reveal the most effective methods for increasing clicks and conversions. Services marketing, like other marketing tactics, can evaluate data from every stage of the sales funnel to identify bottlenecks and opportunities for development.
Examples of Service Marketing
Service marketing refers to the promotion of any company that offers service solutions. It includes taxi service, restaurants, airlines, and much more.
However, we have listed some of the best and popular service marketing that will help you to understand this concept thoroughly. Let's learn:
Examples of B2C Service Marketing
Check this example for B2C service marketing:
Airbnb is a website where you can book housing and travel experiences. The company's "product" is a brokerage service that links tourists with various vacation offerings based on their preferences (location, duration, costs, accommodations).
Further, customers who reserve a room on Airbnb have the listings checked and authorized depending on their requirements. It further helps to establish consumer trust.  
Moreover, they do not manage any of the available listings and instead collect a commission from each booking as part of the marketplace business plan.
Their service caters to two distinct audiences on both sides of the "deal": travelers and listing owners. Moreover, each of them receives a unique set of service benefits. Travelers have the option of selecting from a range of reputable listings that meet their unique requirements (affordability, trust & customization).
In addition, listing owners benefit from the platform's exposure and booking management, which promotes a great client experience and improves their reputation and reviews.
Examples of B2B Service Marketing
Check this example for B2B service marketing:
This is the company's ad platform, where businesses and brands may create customized ads based on the demographics of their target audiences. Moreover, it's the most effective approach for any firm to advertise on social media right now.
It's promoted as a self-service and accessible advertising service that's also very adjustable for any size company and any purpose (from promoting a cause to selling online).
Furthermore, It earns money by helping marketers to promote their most relevant outbound marketing advertisements, especially to their potential audience.
Finally, the more targeted the ads are, the higher the conversion rates and the lower the cost per conversion for the advertiser.
Challenges in Service Marketing
Almost every firm in the world faces a big difficulty in marketing services alone. Products are only sold once, but services are provided indefinitely. These service packages may be the deciding factor in a customer's decision to switch to a competitor.
We've detailed some of the most significant obstacles in service marketing in this article. Let's have a look:
1. Developing Trust
Every successful business runs on customers' trust. However, developing trust in your customers requires enormous time and effort.
Furthermore, you must always strive extra hard to acquire your consumers' trust. This way only you will be able to obtain the loyalty and trust of customers in your services.

For example; you get in touch with a company that operates in air conditioning repair. If they claim to be able to accomplish the task in 24 hours. But instead, if they take 72 hours or more to complete their task, then you will definitely discontinue using their services and lose your faith in them.
2. Intangibility
People are able to touch and examine a product before trading cash for something they require and can use at home. People, on the other hand, only witness the effects of a service, which may or may not be immediate. It necessitates the customer's belief that they will receive the required results in exchange for their money.
For example; If you own a beauty salon, you must persuade your customers to put their trust in you by ensuring that their cosmetics are performed to their satisfaction. Services can only be offered; they cannot be displayed. The customer is unaware of the services before they use them.
The same satisfaction factor is applicable in Hospitality, Telecom Service Providers, Taxi Rental Services, and more.
3. Pricing
Any marketing strategy must have a price point for your services. Moreover, you must be competitive, so you must examine the prices of various competitors to determine what your potential clients expect you to pay.
Then look at your costs—such as salary, rent, insurance, and supplies—to see if you can cover your expenses while still making a profit with that pricing.
To differentiate your organization and demand a premium price, consider merging more features with your services. For example, as part of your service, you may provide a three-year extended warranty or three free checks as a bonus.
4. Inseparability
Consumers participate in the development and delivery of services. The Service Provider and the Services are inextricably linked. For example, the taxi driver operates the taxi. and the passenger rides in it. The presence of a taxi driver is required for the service to be provided.
5. Heterogeneity
It is impossible to standardize services. Individual expectations, perceptions, delivery, and levels of satisfaction will differ. By selecting skilled and qualified employees to provide the service, the service forms should make an attempt to deliver high and consistent quality.
Comedy shows, live concerts (music, dancing, and more), movies, and so forth are examples.
6. Perishability
The services cannot be saved for later use; they must be consumed immediately. Services are provided, consumed, and then discarded. It is only after you have consumed the services that you know if they were good or not.
7. Physical Evidence
It refers to the location where service is provided. Based on how he finds the palace or the physical proof, the client forms an impression about the service company. Cleanliness, responsiveness, and a welcoming approach are all things that people look for in a restaurant.
Physical evidence is an important component of the service industry's marketing mix. Moreover, the customer's decision is based on the sheer sight of the location or the appearance of the physical proof.
8. Staff and People
Any service industry relies largely on its employees and personnel. A service industry's backbone is the presence and use of qualified personnel. If a service industry wants to carve out a place for itself, it must focus on hiring the right people and properly training them.
Essentially, training should involve activities that improve interpersonal skills. Along with this, having the correct attitude, aptitude, and service knowledge goes a long way toward ensuring customer satisfaction— based on your air travel, you will undoubtedly determine which airlines have the best staff— Indian airlines, Vistara, Jet Airways, and others.
9. Customization
A service provider should constantly be able to adjust their services to meet the needs of their clients. In the service industry, one-size-fits-all is not an option.
Important Strategies and Tactics of Service Marketing?
As you've already discovered, service marketing comes with its own set of obstacles. Fundamentally, without a tangible product to display, service marketing can be difficult, because what you're selling is your word that you'll keep a promise.
Therefore, you must know the following strategies and tactics associated with service marketing. Let's learn:
1. Understand your Audience
Before approaching your audience, acquire and understand all relevant information about your service. It will assist you in clearly understanding how you can assist them with your services and in responding to their problems in a timely manner.
Furthermore, understanding your customer's pain points, disappointments, motives, and more can help you figure out exactly what they are seeking if you want to persuade them.
2. Defining Service Values
This should include not only the ultimate results you promise to deliver but also the actions involved in getting there. Moreover, to identify these values, put yourself in your customer's shoes and keep noting all the relevant questions that might pop up in the customer's mind.
3. Building Strong Relationships
Plan out your customer service and communication routes. When it comes to business, communication is undeniably vital. It will further determine your success as well.
Therefore, you need to build strong relationships with your prospects and customers. Furthermore, inbound marketing can assist you in nurturing prospects till they are ready to purchase.
4. Know your Environment
There's a quote that states— "Keep your friend's close but your enemies closer."
This quote perfectly fits when it comes to business. You must learn each and every move of your competitors. This research and analysis will help you to stay ahead in the competition.
Therefore, keep an eye on the competition; their flaws could be exploited as advantages in your service promotion.
5. Develop Trust and Credibility
When it comes to service marketing, having a good reputation is invaluable.
Moreover, developing trust and credibility gradually takes time and effort. But, once you achieve that stage— you will find loyal customers, generate leads, and huge revenue as well.
Building trust and credibility can be accomplished in certain ways. It includes customer feedback and ratings, relevant service listings, case studies, and encouraging consumers to become service ambassadors.
Some of the most effective techniques to build trust and credibility include— Customer feedback and ratings, the creation and sharing of case studies, relevant service listings, and encouraging consumers to become service ambassadors, and more.
6. Focus on your Brand Voice
A brand voice is crucial because it determines how your company sounds and appears to customers. Moreover, it is a perfect platform to let the audience know what you are all about, your services, your objectives, and so on. Also, it aids to gain the trust of the audience through compelling narration and other methods.
Furthermore, create client profiles that serve as a framework for how your brand should appear, and go over them with your team on a regular basis to fine-tune your brand's tone.
7. Social Media Research
Focus your research on social media platforms. It will help you to discover trends and methods of other service brands and how they sell themselves.
Moreover, evaluating and reviewing samples of your competitors' postings will help you to learn various things. Also, you can implement things, which they are missing.
Learn all aspects of social media tactics that will help you to discover trending topics, market research, competitors, and so on.
Hacks for Service Marketing
Due to the intangibility of services, specialized marketing services are required to increase service quality and client satisfaction in order to create a long-term commercial connection.
Some of the steps you may include in your service marketing strategies are as follows:
You should make an offer. Make use of incentives
Make an effort to make the news with good public relations
Stay connected with your customers through email
Make sure to stay connected with the community and network to build strong relationships
Compete on value, not price, with other marketing players
Make use of social media and business cards
How Deskera Can Assist You?
Whether you are a sales manager or running your own business, there are tons of duties and responsibilities that you have to fulfill. Using the Deskera CRM system, you can manage your contacts, leads and sales deals. You can use the CRM system to manage all customer data and manage your leads, sales negotiations and deals.
Doing so will help you to save the time taken in transferring customer data between the different systems. Having a good CRM system will help you manage your financial and sales reports and be prepared to kick-off your meetings.
Deskera can also assist you with real-time updates about your business like cash flow status, customer satisfaction, inventory management, sales, purchases, purchase orders, customer tickets, customer satisfaction, managing leads, revenues, profit, and loss statements, and balance sheets.
Moreover, it would also help in integrating sales methodology across different platforms onto one system so that you have a consolidated list for email campaigns, leads management, and sales pipeline to mention a few.
It will also help you to sync between your orders, payments, taxes, refunds, product variants, sending out invoices and reminders, facilitating invoice management, and even undertaking follow-ups and advertisement campaigns.
Such a consolidated platform will help you to improve your sales through building effective sales compensation plans and also facilitate faster and well-informed decision-making. It will help you in strengthening your opportunities and being braced for the threats.
Deskera books and Deskera CRM will also be able to ensure the highest customer satisfaction and thereby an increase in net revenues and net profits.
Try Deskera For Your Business Today
Sign Up For Free Trial
Final Takeaways
We have ultimately reached the end section of this guide. Here we have listed some crucial points from this guide for your future reference. Let's revise them:
The marketing of services is a highly specialized discipline of marketing. It is a method that aids to promote and showcase a company's intangible services and benefits.
Services, in comparison to products, must pay considerably more attention to value propositions, as services are focused on outcomes rather than product features or tactical outputs.
Service marketing encompasses the marketing of any business that provides a service. It includes taxi service, restaurants, airlines, and much more.
You must be competitive, so you must examine the prices of various competitors to determine what your potential clients expect you to pay.
Create client profiles that serve as a framework for how your brand should appear, and go over them with your team on a regular basis to fine-tune your brand's tone.
Understanding your customer's pain points, disappointments, motives, and more can help you figure out exactly what they are seeking if you want to persuade them.
Building trust and credibility can be accomplished in certain ways. It includes customer feedback and ratings, relevant service listings, case studies, and encouraging consumers to become service ambassadors.
Evaluate and review samples of your competitors' postings, it will help you to learn various things. Also, you can implement things, which they are missing out on.
Related Articles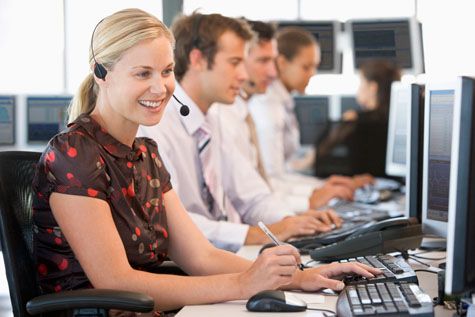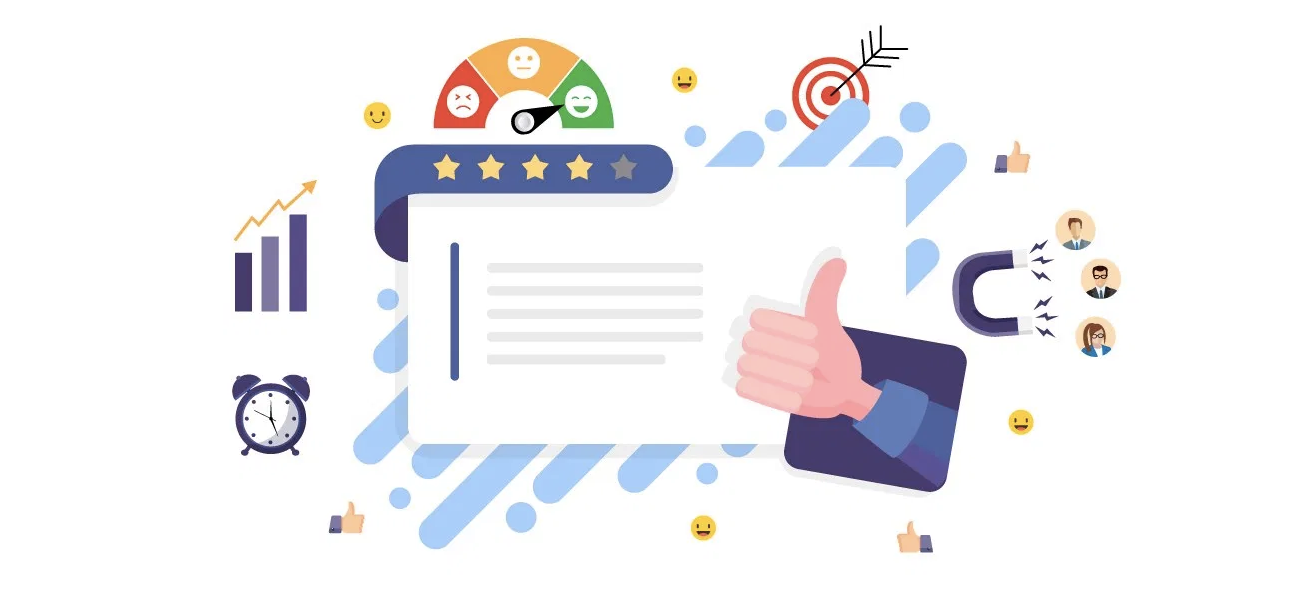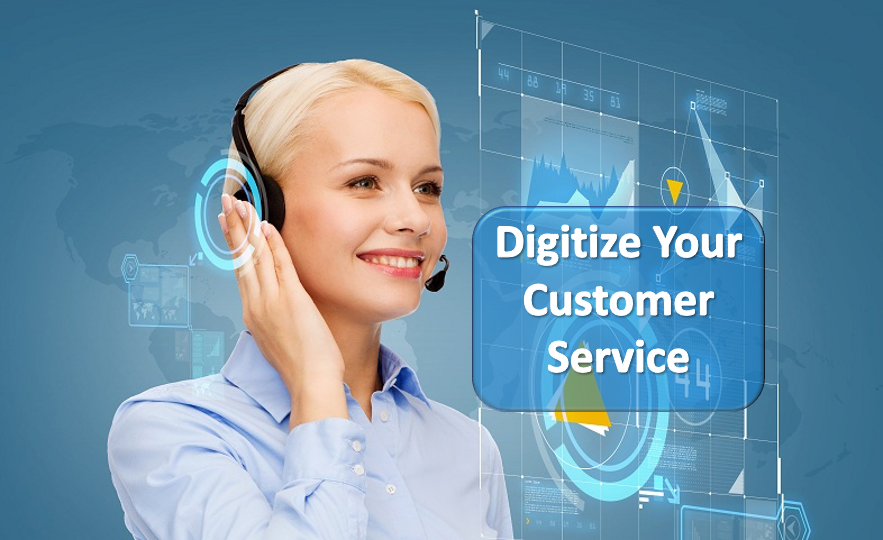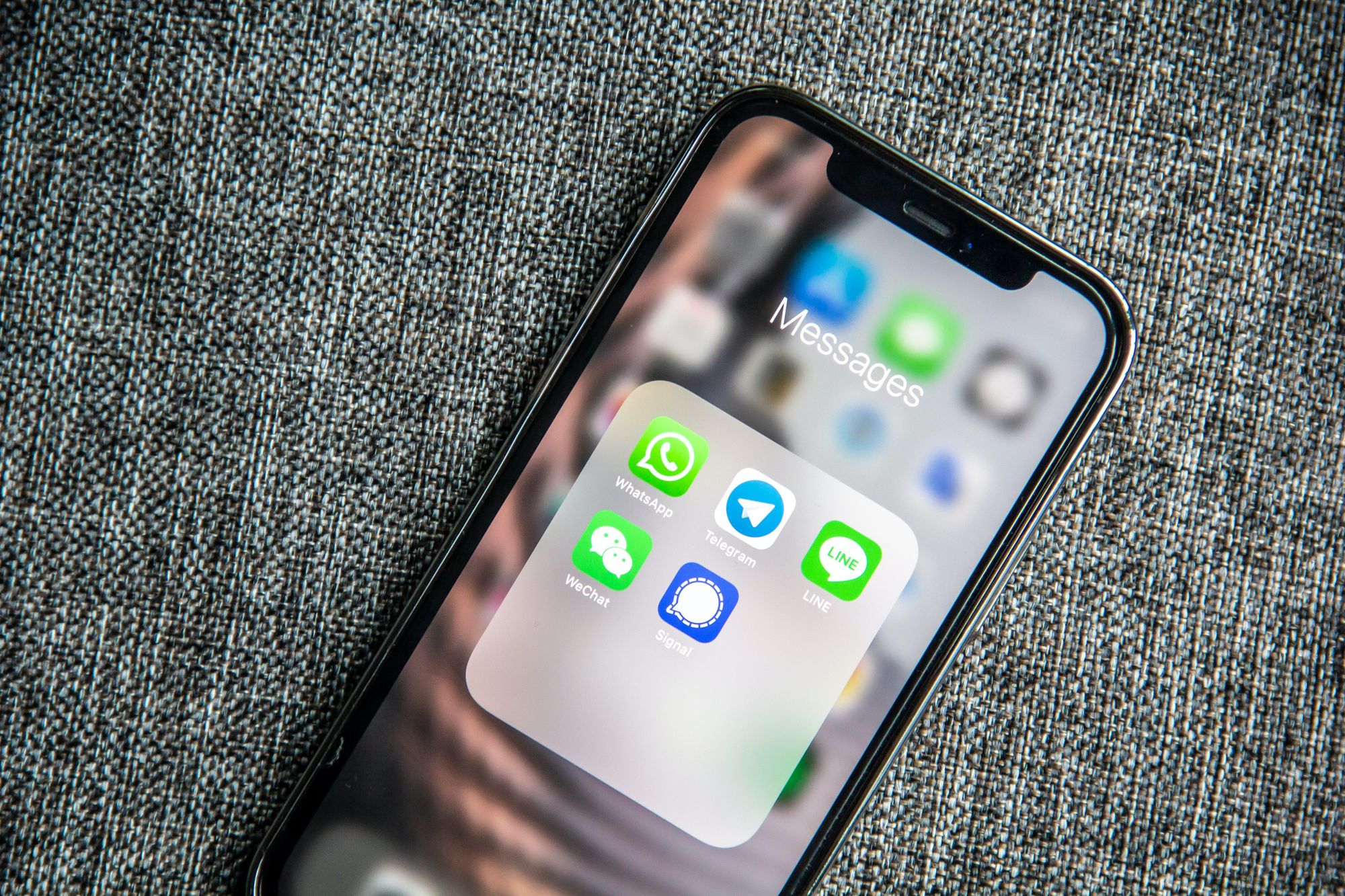 ---
---