Email marketing is an essential tool used in a business's marketing strategy. Email marketing, best combined with email automation, can work off an existing contact list to nurture and engage potential customers. It is used to help keep your business's customers engaged, track their customer journey, and boost sales. Email marketing helps companies and brands reach subscribers directly in their inboxes. A good email marketing strategy and a good email marketing software helps ensure high visibility and engagement with your customers. Having an email marketing software tool can help address email marketing needs for any size of business.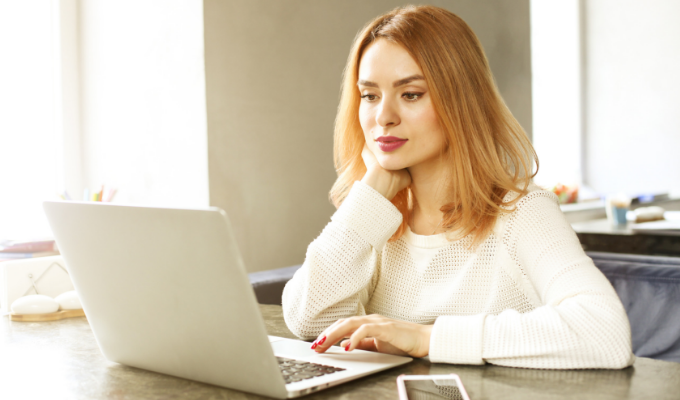 What is Email Marketing Software?
An email marketing software can help you manage your contact lists, help you design and send out emails, and track if the emails were opened. You can look into our guide for email marketing here.
For a business, it does not cost much to get started with email marketing. Many email marketing software solutions have affordable initial plans and some even offer onboarding services for new customers.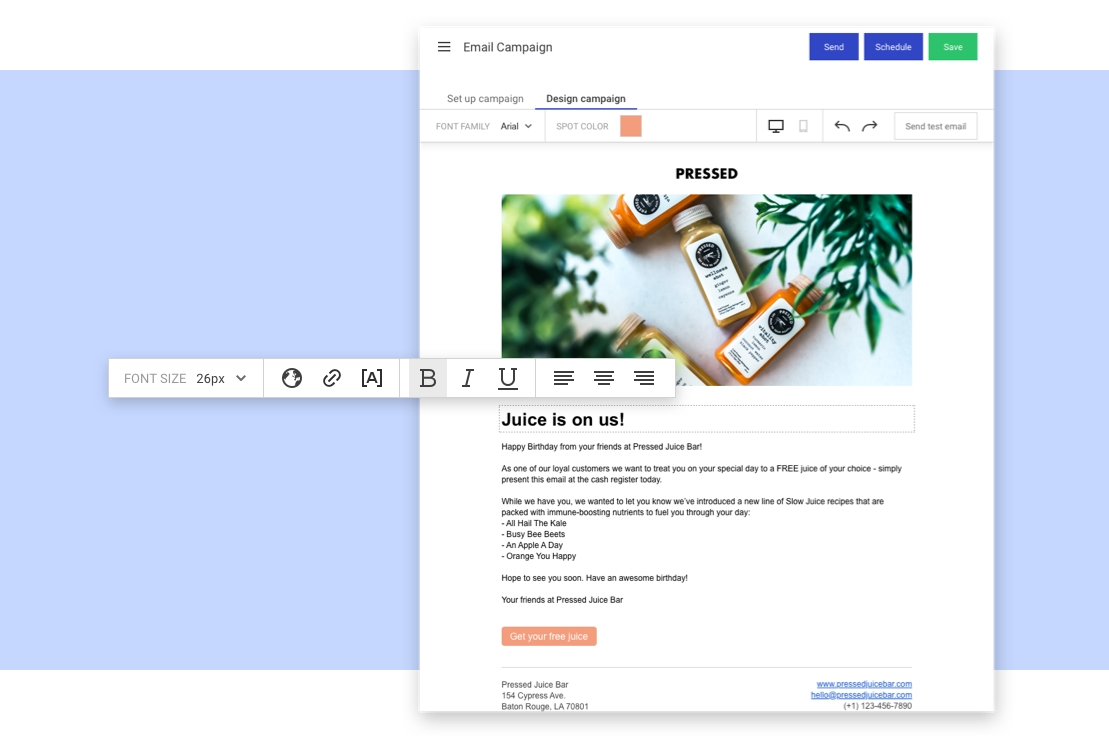 Email marketing solutions have a range of options. There are text-based template solutions that marketers can use. They can quickly help you make your HTML or JavaScript templates. Email for marketing can have several forms; for example, some businesses might decide their most effective marketing tactic is a newsletter delivered to a gated community of subscribers. At the same time, some business's may want to tie their emails directly to their sales and product engines. Some might prefer providing special offers, discounts and deals to its subscribers.
Each software approach requires different tools when it comes to the creation of the source email. In addition, software involves integration with other back-end systems like the accounting system, the customer relationship management (CRM) system, and sometimes even the inventory management system.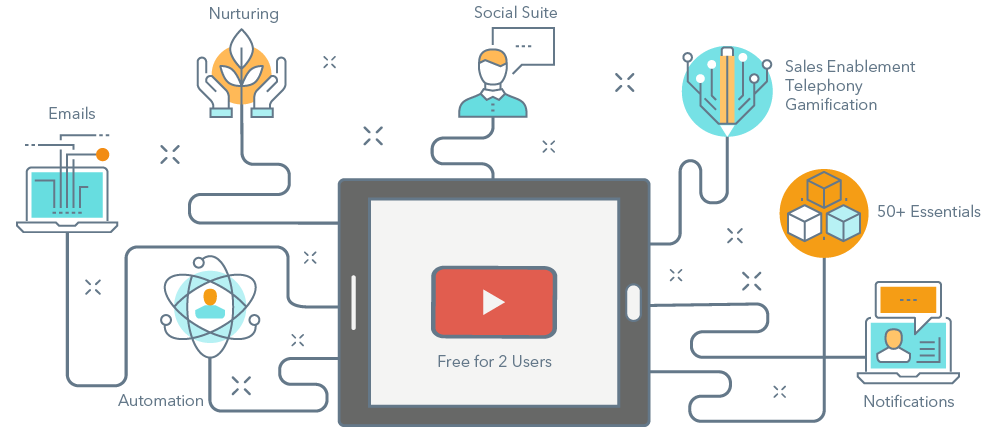 Your business can manage contacts by keeping a list of email addresses and names. You can create a database full of subscribers segmented by gender, age, demographic slices, and engagement levels with your website. Which method you choose would depend on how much budget is allocated towards your email marketing software solution.
Top Email Marketing Softwares in 2021
Choosing the right email marketing service can have a significant impact on the success of your marketing campaign. Let us look at some of the top email marketing software in the year 2021.
Lemlist
Lemlist allows a large set of features to control the process of email outreach. It is the first email software that will enable users to automatically generate personalized images and create a humanized experience for long-lasting relationships. With lemlist, you can easily set up sequences of emails and choose to automatically stop the campaign when the person replies, clicks or opens. In addition, you can create an email with personalized images, name, company name, company logo etc. And all of this can be done automatically on lemlist.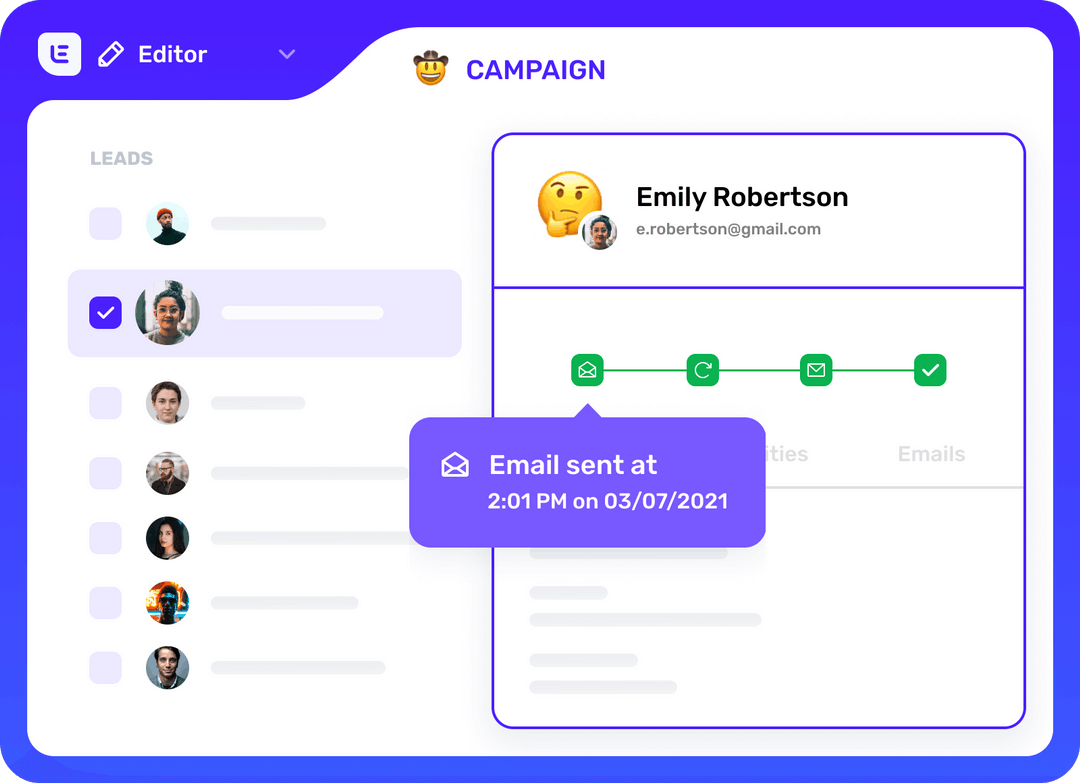 Deskera
Deskera is an all-in-one cloud software that helps small to medium business run their business efficiently anytime, anywhere, on any device. Deskera is committed to transforming the way small businesses across the globe run their business.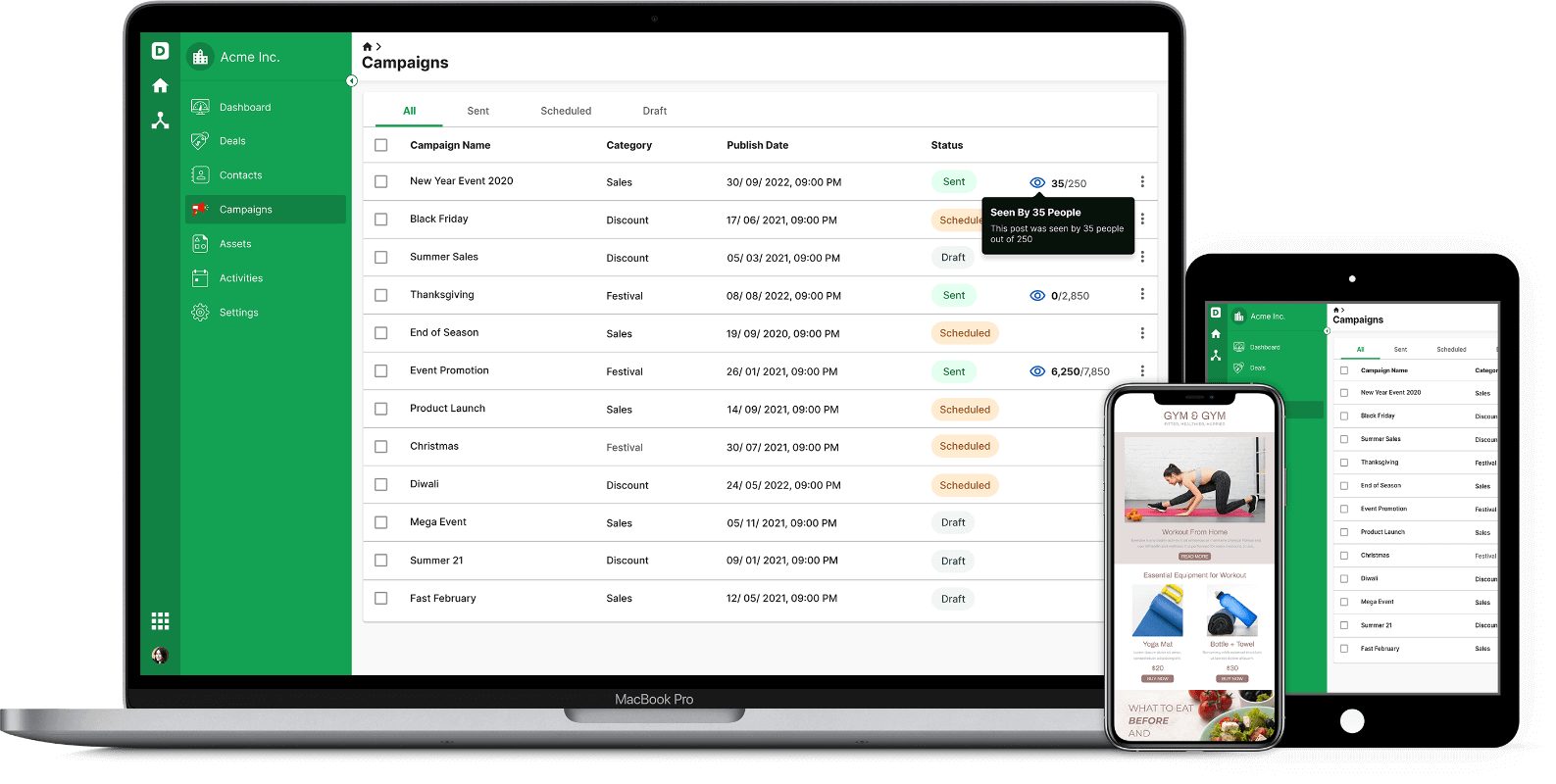 Deskera CRM provides a single messaging system for each user, an efficient and easy-to-use function to send messages to anyone in your network. You can easily configure multiple online email accounts in your Deskera CRM. Create target lists for your campaigns by importing prospective customers from your leads, contacts, and accounts or quickly adding them as your target contacts. With Deskera CRM Email Marketing, you can set your email campaigns to send out at a specific date and time, quickly create beautiful and professional email templates and measure the results of your email campaigns.
In addition, Deskera CRM enables you to easily view and manage emails through single-click mail previews, folder management capabilities, rich-text formatting, and more. You can funnel leads from web pages into the CRM by using Deskera forms. Segment contacts based on your nurturing process, and make attractive emails. Schedule campaign launches and tracks your stats with detailed analytics.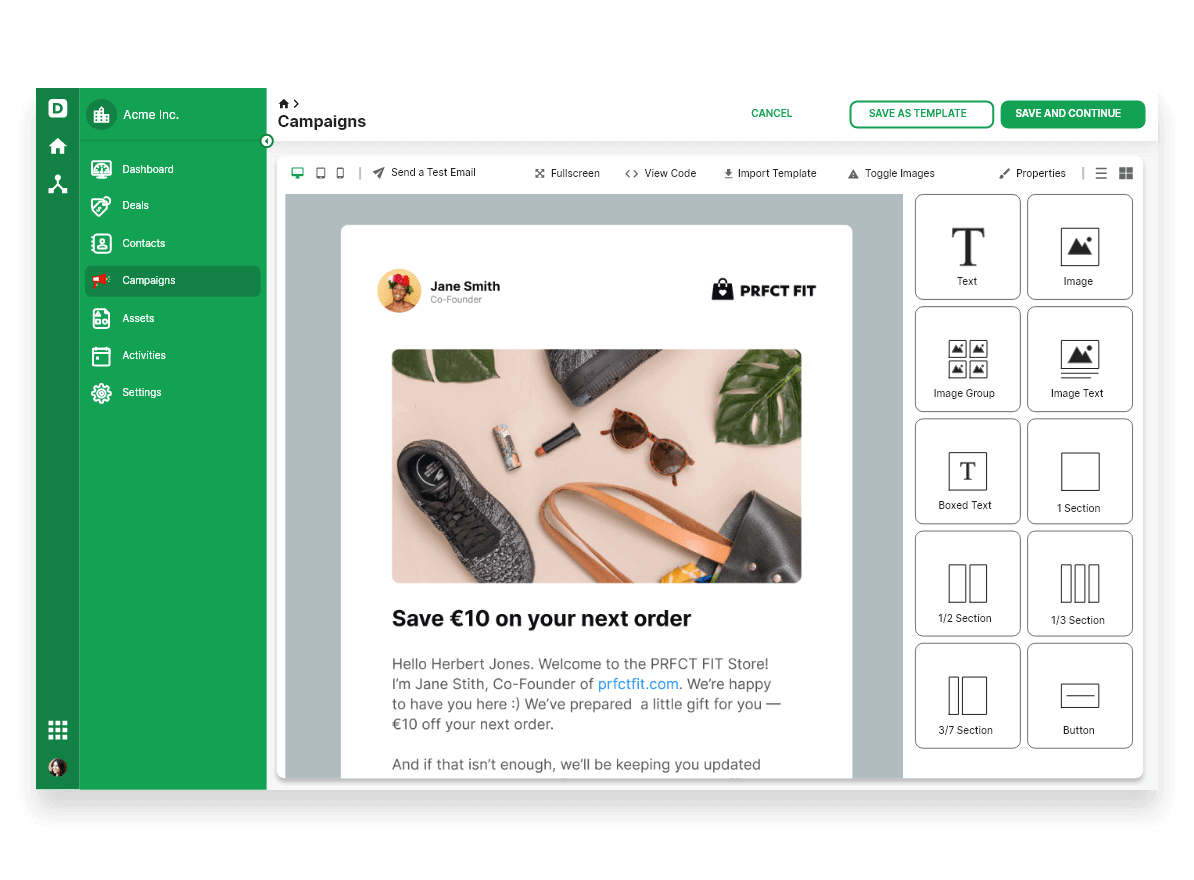 ConverKit
ConverKit is an excellent fit for eCommerce businesses and creators. Its clean interface makes for an enjoyable experience, and it is feature-rich. It includes features such as landing pages, opt-in forms, email workflows, tagging systems, list segmentation, data management, personalization, automation, and a lot more. ConvertKit also comes with helpful integrations with other platform creators like Stripe, Woocommerce, PayPal, and WordPress.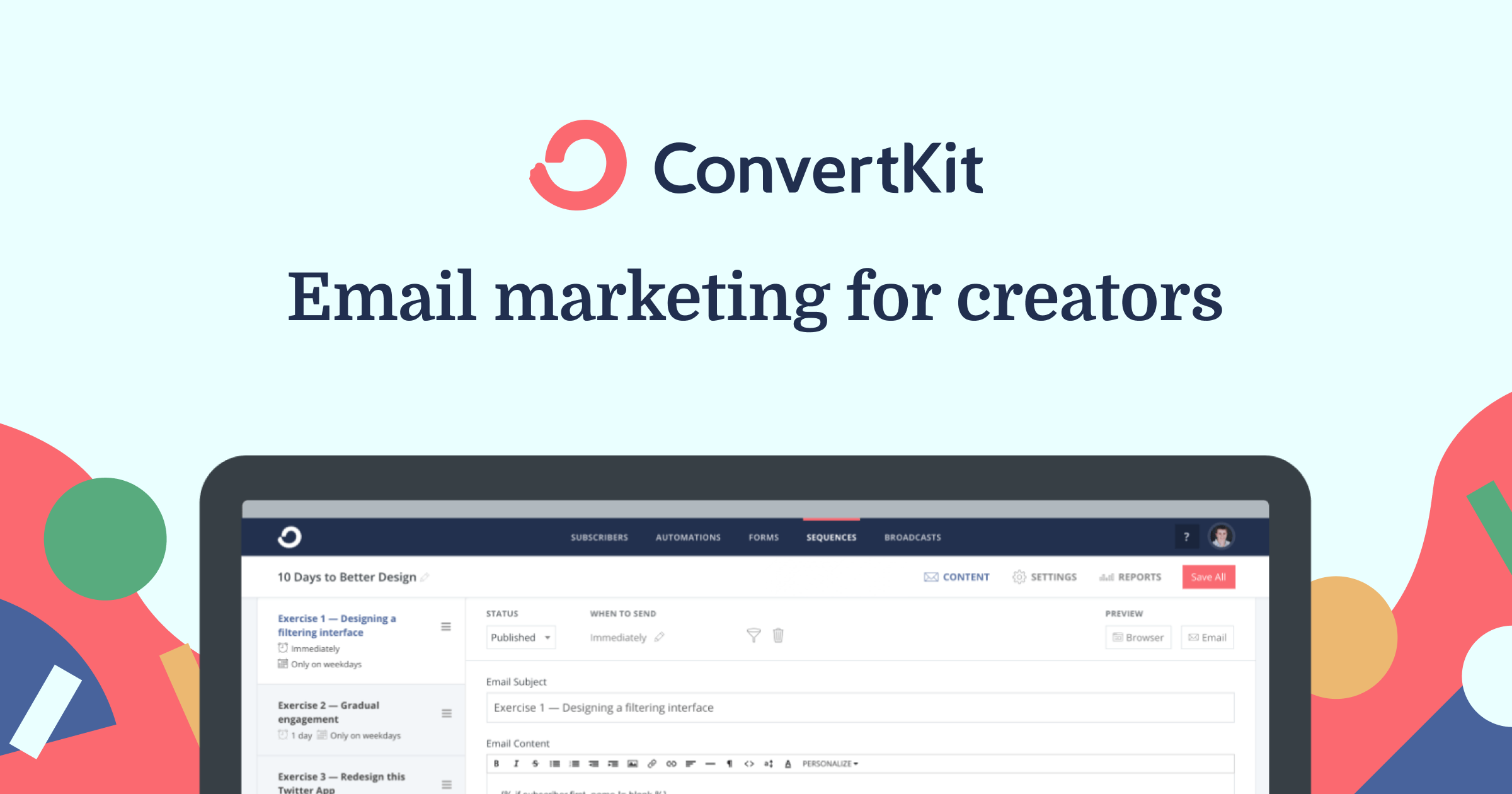 You can automate your sales funnel to send content to subscribers automatically, getting them prepped to make a purchase. You can use Converkit to sell digital products with a tool that is built for creators, change URLs even after the email is already sent, create personalized email marketing campaigns,build professional landing pages and sign-up forms. Paid plans for Converkit start at $25/month. They usually have free plan for up to 1,000 subscribers
MailChimp
Mailchimp is a popular email marketing service provider primarily as they provide free email marketing service plans for businesses. Mailchimp comes with autoresponders, an easy drag-and-drop email builder, segmenting contacts into groups, and simple tracking for analytics.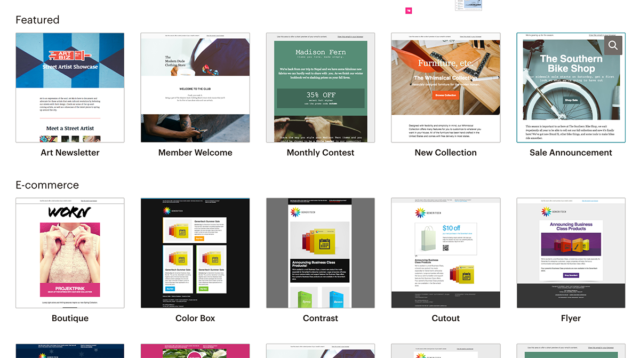 Mailchimp allows you to set up delivery times that is based on your user's timezones. In addition, you can set up segmenting based on demography and geolocation. You can easily integrate MailChimp with Magento, Shopify, WordPress, and many other platforms.
Mailchimp offers a free plan which allows you to send 12,000 emails for up to 2,000 subscribers. However, the plan is fairly limited because you do not get features like advanced segmentation, send-time optimization, multi-variate testing, etc.
Benchmark Email
Benchmark Email is a good option for email marketers to design out responsive emails that look on any device they are viewed on. Benchmark's email editor lets you add effects, stickers, and text to send across your message effectively. For example, if you need to add images to your email, you can edit the image right on the platform.
You have the option to choose from lots of pre-made templates based on industry, type, and occasion. You can also use the code editor to build emails from scratch. In addition, its dual-view feature lets you see your email design as you are editing it, which simplifies the whole email creation process.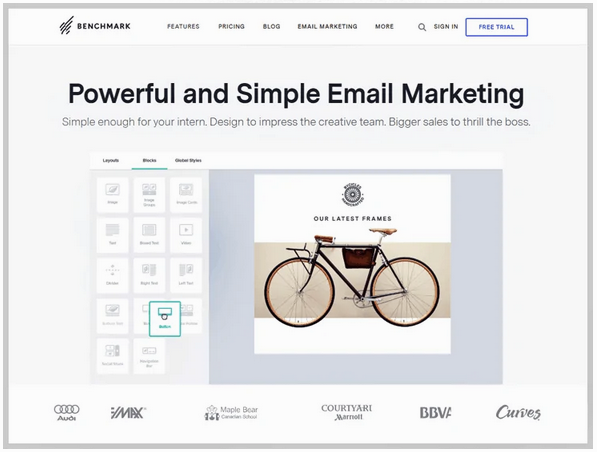 Mailmodo
Mailmodo is an ESP like no other. Mailmodo is a tool that businesses can use to create and send interactive emails that let users take action right inside their emails. For example, users can fill out forms, book meetings on Calendly, and complete checkout all inside their emails. Without the need to click on a link and open another tab more people are inclined to complete a step, leading to up to 3x conversions than traditional static emails. Simply put, you can provide the experience of a web browser within an email and curate better marketing strategies
Mailmodo's interactive emails are powered by AMP for email technology. Interactive forms, NPS surveys, calendars, and abandoned carts, are some of the interactive elements you can include in your email.
Besides this, Mailmodo has all the features of a regular ESP like email automation, creating user journeys, contact management, email analytics, and more. With the tool, you can schedule and send emails to millions of contacts without emails going into spam or being displayed as promotional. Right from open to submissions, it allows you to track the whole customer journey in one dashboard and integrate the data with a CRM easily.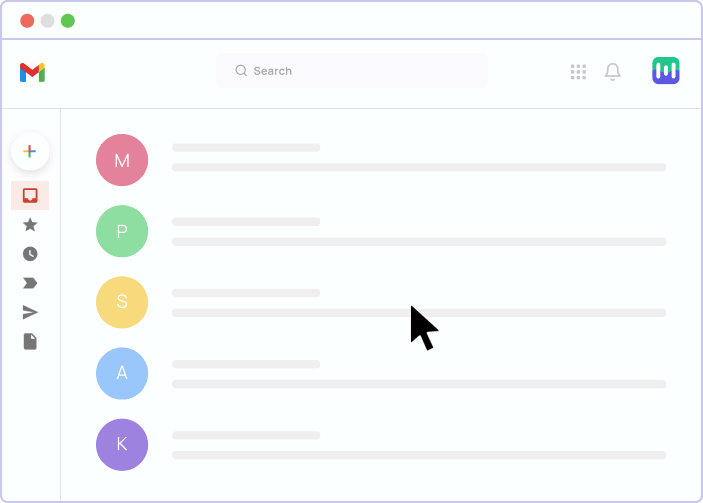 SendX
SendX is an Intuitive, Affordable & Feature-rich Email Marketing Software for marketers & business owners. SendX prides itself on enabling marketers with one of the simplest UIs in the industry.
SendX provides unlimited email sends with every plan, powerful automation capabilities, best of breed email deliverability. 3000+ companies worldwide trust SendX for their Email Marketing.  
SendX can be integrated with Zapier, Wordpress, Upscribe, SumoMe, Slack, WooCommerce, Medium, Getsitecontrol, Thrive Leads, OptinMonster, Stripe, PayPal, Facebook, Google Analytics, ClickFunnels, Instapage and many more.
Start with 14 days free trial (no credit card required). Pricing starts at $7.49/month for up to 1000 subscribers.
Conclusion : Best Email Marketing Software
There are several email marketing services out there, and we want to make sure you choose the right one for your business needs. Below is our expert pick:
If you run an online store/e-commerce website, we recommend using ConverKit because it's the best eCommerce email marketing software. In addition, their personalization and automation features are compelling.
If you are starting your own business and are unsure what to start with, our safest bet is to begin with Deskera CRM and set up your business end to end. They offer an easy-to-use platform with advanced segmentation and marketing funnels and multiple integrations with other parts of the enterprise. Deskera is affordable with multiple features and is highly recommended for its easy-to-use features and for starting off with your email marketing.
---
---