The top reason for outsourcing (70%) is cost reduction. The second reason is flexibility (40%). Speed to market is important to 20% of businesses. Access to tools and processes and agility matter to 15% of the surveyed.
(- According to Deloitte's outsourcing statistics graphs)
In fact, in 2019, the global outsourcing market was worth $92.5 billion, according to Statista. While Americans had the largest revenue share in this, Europe, Africa, and the Middle East were close behind. However, the Asian Pacific region had the smallest global revenue share.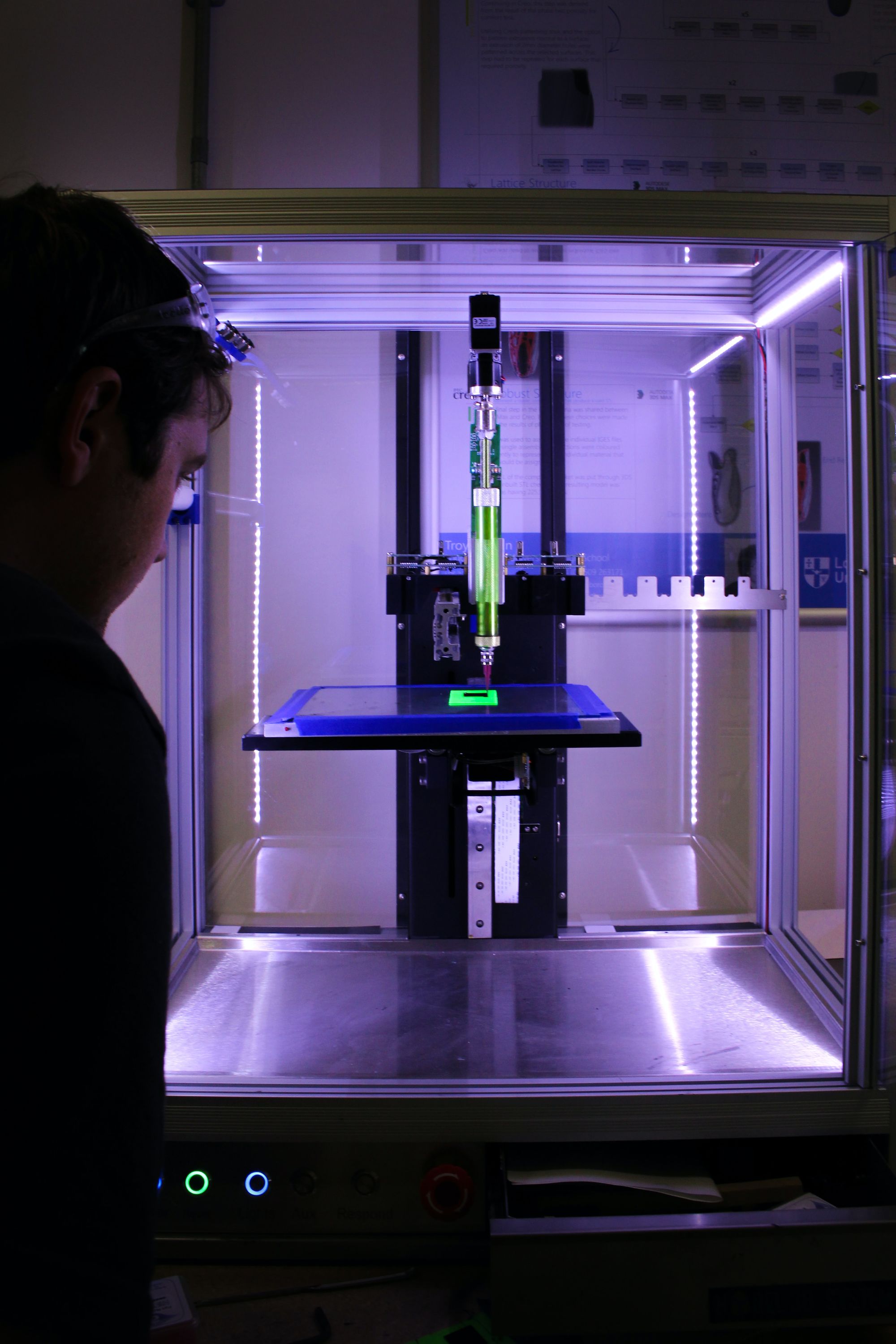 Studies by Time Doctor have shown that larger companies are 66% more likely to outsource than small businesses. Merely 29% of small businesses outsource. One of the possible reasons for this is that small companies, ones that have fewer than 50 employees, do not have the financial means to invest in outsourcing services. This is unlike the bigger companies that have more financial resources at their disposal.
However, the latest offshoring statistics by Clutch indicate that around 37% of small businesses use outsourcing to handle at least one of their business processes. This could be anything from IT and HR operations to customer service and data protection.
Thus, outsource manufacturing is contracting with a third party to produce goods and services. This can be done either internationally or domestically. Why your business will choose to outsource manufacturing varies from several reasons like it will help your business to save resources, till it will help your business to focus on its core competencies.
Outsource manufacturing is in vogue these days and is only expected to grow further in the coming days, making it extremely important to have a better understanding of it.
Streamline your Manufacturing Process with Deskera
Contact Us Today to View a Demo of Deskera MRP
This article will be your complete guide to it by covering the following topics:
What is Outsource Manufacturing?
Outsource manufacturing is contracting with a third party to produce goods or services. Outsource manufacturing is thus the process in which your business hires a third-party company to perform the services which would have been traditionally carried out by your company.
Outsourcing can be done either domestically or internationally. However, most of the outsource manufacturing takes place in foreign countries with the primary goal of lowering costs - particularly labor costs and manufacturing overheads.
Outsource manufacturing is also known as contract manufacturing and is usually undertaken to:
Save businesses time and money
Help businesses stay competitive by focusing on their core competencies
Increase production or reallocate resources
Ease in scaling up your production or scaling down your production
Outsourcing manufacturing is helpful because it can be cheaper for your business to hire the services of a third-party company instead of hiring its own employees.
In fact, when you outsource, you will be able to save on labor costs as the manufacturer that you sign a contract with will most likely be able to produce the products at a lower cost than you would have been able to. This reduces your cost of manufacturing, while also leaving the scope for increasing your net profit ratio.
Additionally, you will not have to worry about setting up and maintaining your own manufacturing facility. This will keep your cash flow healthy and your working capital free for other uses.
Additionally, with outsourced manufacturing, your business will get the incentive to allocate resources to where they would be the most effective. In fact, with outsourced manufacturing, you will be leaving manufacturing with the experts.
Therefore, you will be able to focus on core business processes that will ensure that you are saving time, reducing your risk of mistakes, and consequently have an increase in your net revenue.
Also, with outsourced manufacturing, you will be able to scale your production up or down easily. In case of an increase in demand, with outsourced manufacturing, you will be able to quickly ramp up your production, while during a drop in demand, you will be able to reduce your output quickly, without any complications like laying off workers or closing down your factory. This will also help you in retaining top talents, as well as maximize your returns on investment.
Lastly, outsourcing manufacturing also helps maintain a healthy free market on a global scale.
How much it costs you to outsource manufacturing actually depends on:
The company you start a contract with
The political atmosphere
The manufacturing company's demand
The transportation cost
And other such factors.
What Processes Should You Outsource?
While there are several companies that only prefer to outsource assembly, you should realize that it may be profitable to outsource other processes as well. Thus, from inventory to purchasing, you should consider new ways to free up your focus and resources.
For instance, some of the compelling reasons to outsource your product design are:
Access to a broader network
Multidisciplinary perspective
Outsider intel
Market ownership potential
More capacity for less
Similarly, some of the reasons that you might benefit from outsourcing your purchasing and inventory function are:
More capacity for design and engineering
Fewer sourcing and shortage issues
Reduced costs through leveraging volume pricing
Lastly, you should consider outsourcing your logistics via a third-party logistics provider (3PL). This might help you in reducing your loss of cash flow. However, while doing this, you must remember to create a thorough process that should include the following steps:
Create a 3PL Selection Strategy
An introductory meeting between the 3PL and the executive team
Ensure the outsourcing provider understands all of the aspects of your business
You must consider any available sustainability measures
You must review vested outsourcing versus immediate benefits
When to Outsource Manufacturing?
As a manufacturing company, you will benefit from outsourcing manufacturing in a variety of ways. While often the main reason you would be considering outsourcing your manufacturing is to reduce your costs, especially by making your fixed cost fully variable, there are more benefits associated with the same.
In fact, if any part of your production line, from the conceptual design to the finished product, can be completed faster or at a lower cost somewhere else, then resorting to outsourcing manufacturing makes sense.
Some of the main benefits of engaging in outsourcing manufacturing are:
It will benefit your company a lot financially. For example, it will help you reduce or eliminate your assets, thereby reducing your investments and other costs like depreciation and maintenance.
It will also help in improving the cash flow of your company. For example, the cost of setting up a business in areas like Asia, Latin America, and Eastern Europe is lower.
Additionally, they are the most common regions of outsourcing manufacturing because of cheaper labor costs and, consequently, lower asset costs for your company.
Outsourcing manufacturing will lead to strategic optimization. This means that as a business owner, you will be able to focus more on your core mission, as well as on the allocation of your operations in a more profitable manner. This will lead to an improvement in your operational metrics, as well as business metrics.
You will see the benefits of outsource manufacturing in your supply chain management as well. Once you choose to outsource your manufacturing, you will have the flexibility as well as the ability to select suppliers that are leaders in their specific industries. Their expertise will help your business either in terms of better product quality, faster production, or other such factors.
With outsource manufacturing, your company will get the flexibility to redirect its resources to core operations.
Thus, as a business owner, it is critical that you evaluate and analyze your costs of producing in-house. In fact, before you make a decision to engage in outsource manufacturing, you should review your key business strategies and processes.
For instance, if you have certain activities or processes that are redundant, then they will not contribute to the profitable growth of your company, making outsourcing a smart choice here.
How to Outsource Manufacturing?
If you are one of those manufacturers who is looking to outsource manufacturing, then the 2 key things you must follow are:
You should try to find a company that has management styles and business philosophies similar to yours.
You should focus on the best solution for your product and not just on the lowest price.
Additionally, there are a set of rules that you must follow. These are:
Monitor Production
When you outsource manufacturing, you need to have a hawk's eye and be very vigilant over it.
While the main idea behind outsourcing manufacturing is to minimize the manufacturing cost of the entire product, it is crucial to ensure that you do not isolate a part of production or a subassembly as one cost reduction. Rather, you must keep the entire product's workflow in mind.
This is because if you consider the whole workflow, then outsourcing production can be more cost-effective, rather than when you are only considering minimizing costs in one area.
Nothing is Perfect
For all the companies that are looking to outsource manufacturing, perfect efficiency does not exist. You hence need to make sure that you do not spend too much time trying to make it perfect.
This will help you save those futile business expenses which you would have otherwise invested in trying to get the perfect efficiency.
Keep the Home Fires Burning
While you might be engaging in outsource manufacturing, it is important that you keep some in-house production facilities. In fact, you should bring in people with the knowledge or workers that you can train.
This will ensure that you have all the necessary expertise internally, which will keep your production ongoing even when something goes wrong. This will enable you to fulfill orders and keep your customers satisfied, thereby increasing customer retention as well as securing revenue for your company.
To do this, it is thus important that you should not scale down your business to save more or have outsource manufacturing at 100%. Doing so will lead to you losing irreplaceable critical skills, making you entirely dependent on manufacturing companies that outsource.
This will negatively impact your productivity and profitability. Thus, to ensure that you get the best of both worlds, you should keep your home fires burning.
Do Not be Greedy
When you are looking to outsource manufacturing, your goal should not be to only reduce costs. While it can certainly be your objective, the main reason should be that the contractor you are considering hiring has better facilities than you.
This will lead to improved product quality, which in turn will encourage returning customers. Thus, not letting your greediness only focus on cost reduction will lead to higher quality products and, therefore, more customer satisfaction.
Other Costs Increase
You must keep in mind that outsourcing manufacturing will lead to higher manufacturing lead times, as well as an increase in other costs like transportation costs and sometimes even storage costs if you are ordering in advance to deal with the long lead times and yet satisfy consumer demand.
This will lead to additional expenses and can hamper your cash flow. Thus, it is something that you should be wary of.
Importance of Precision in Early Tasks
It is vital that you maintain finesse in the initial stages of production of your product when you are resorting to outsourcing manufacturing. This will help you in reducing the larger subsequent tasks, like quality checks and repairs, adherence to regulating standards, and so on.
Avoid Emulating Other Companies
You must keep in mind that cost-saving techniques that have worked for other manufacturers who have outsourced, might not work for you. Thus, you must examine and develop a model that caters to your needs and helps you in achieving your objectives.
Learn to Listen, Listen to Learn
When you are looking to outsource manufacturing, and you get advice from employees or other manufacturers in your market on how you can reduce costs, then you should consider it.
This is because it is quite likely that, as compared to outside consultants, they will have better insights into how your business can perform better.
Preferred Outsourcing Manufacturing Options
There are several outsourcing options, however, the most popular amongst them is to either work with a contract manufacturer or offshore with a shelter service. For most of the companies that are in need of outsourcing, both of these options are highly beneficial, as well as viable options.
Shelter Manufacturing
Shelter manufacturing involves contracting with a foreign company that is already adept at navigating the legal framework of the particular country, is equipped with all the necessary facilities, and is capable of sourcing qualified labor in the region.
The benefit of choosing this outsourcing option is that it will let your company maintain absolute control over all aspects of manufacturing while also being able to avoid most of the headaches of establishing a manufacturing operation overseas.
While China used to be the first choice for offshoring, there is a rising trend of nearshoring to Mexico that is overtaking China's popularity in the same. Outsourcing manufacturing to Mexico is extremely advantageous, especially for US companies.
This is because the shelter companies in Mexico, called "maquiladoras," offer many benefits like:
Quick and easy startup
Simple and stress-free labor-union interaction
Insider access to the best vendors
No reporting requirements with the foreign government
Fewer border crossings
Contract Manufacturing
Contract manufacturing is another one of the most popular outsourcing options because often ordering through a contract manufacturer is a less-involved option that requires an even lesser commitment to a foreign manufacturing operation.
In fact, even contract manufacturing in Mexico allows manufacturers several benefits like:
The advantage of low-cost, high-skill labor
Startup time is nearly immediate
The benefit of not having to understand import/export regulations and taxes. This is because typically, the contract manufacturer produces a finished product without involving the client in the regulatory framework.
The benefits of Mexico's manufacturing economy without the hassle of acquiring a maquiladora operation
How to Choose the Outsource Manufacturer?
If you want the best quality product at an affordable price, then it is vital that you find the best contract manufacturing organization (CMO) that you can. If you choose the wrong contractor to work with, then you may be faced with challenges like cost overruns and delays in production.
However, while cost should be a driving factor, it should not be the sole determinant for choosing a manufacturer. Safety and quality are two equally important aspects that you must consider when your brand or business is on the line.
While you would have a vast range of options available for contract manufacturing companies (CMOs) across the globe, you must do your research to identify the one that will serve your best interests.
Some of the questions that you must answer to be able to identify the right outsourcing manufacturer for you are:
Does the CMO hold the necessary manufacturing authorizations needed to conduct business?
Can the manufacturer also test and pack the products?
Does the CMO meet or exceed your quality and production standards?
Can the CMO supply the product cheaper than in-house production?
Does the CMO deliver orders on time and in full?
Does the CMO have an infrastructure that is capable of providing you with accurate, comprehensive, and timely information?
It is going to be vital that you choose the right outsource manufacturer for your business. This is because if you end up choosing the wrong one, then there will be consequences. Thus, to ensure that you choose the right manufacturer, some of the rules of thumb that you must follow are:
Try to Visit the Factory
By visiting the factory of the manufacturer that you are considering outsourcing, you will be able to correctly determine whether they are worthy of handling your products or not.
This is because, on your visit, you will be able to assess their employees' skills, as well as verify the quality of their equipment with your own eyes. Thus, you will be looking into the CMOs':
Technical capabilities
The capacity of their facility
Upkeep of their facility
Employee skills
Check Experiences and Certificates
Ideally, if a company has just started and you are going to be its first outsource manufacturing contract, then you should move on. This is because their inexperience could lead to costly errors for you, which might even end up hampering your company's goodwill.
Research Where They are Located
It is important to research where your outsource manufacturer is located as through this, you will be able to avail certain benefits specific to their location. For example, by outsourcing manufacturing to China to different regions, you will be able to benefit from different industry tax rates.
If, however, yours is a tech company, then outsourcing to the South will be cheaper for you. At the same time, if yours is a manufacturing company, then it would be more advantageous for you to go to the North.
Willingness to Modify
Once you have checked the CMO's technical capabilities, employees' skills, the capacity of the plant, and even their experiences and certifications, and you find their location beneficial to you, you should consider its willingness to modify its current systems, processes, and procedures to meet your product requirements.
This will be an important consideration because only then will you be able to profit the most from outsourcing your manufacturing while maintaining your brand image and, therefore, customer loyalty.
Check the Regulations of Your Base Country
By checking the regulation of the country that you are based in, you will be able to determine if there are any additional tariffs that will apply to you because you are outsourcing to another country.
This insight will help you figure out and assess the entire benefit of outsourcing and whether it is a good fit for your business or not. It will also help you in deciding which manufacturer, based in which country, will be the most beneficial to you. Thus, this insight will help you further in making the right decisions for your company.
How to Create a Request for Proposal?
Once you find a manufacturing company that meets your individual needs, your next step is to create a request for proposal (RFP). This is the document where you define your business objectives and also note down the requirements that your potential manufacturers must be able to fulfill.
In order to find the best fit for your business, it is important that you convey the right information as well as ask the right questions. You must remember that through your RFP, the manufacturers must be able to get a clear understanding of your organization and its needs.
Often, RFPs have the same sections, but they might vary based on the nature of your project. However, the rough outline of your RFP can be as follows:
Introduction
In this section of your RFP, you should broadly explain why you are putting together this document and what your goals are behind hiring an outsource manufacturer. You can also summarize key points from other sections here. For example, the start of your project.
Background Information
In this section, you should include all the important information about your organization, as well as the history of your current product. This will help your potential manufacturer understand your organization and your product better.
Requirements
Often, this is the most important section of the RFP. Here, you should include a detailed explanation of what you want your manufacturer to do. Additionally, you should also add the list of information that you expect to receive from each of your manufacturer candidates.
Structure of the Response
If your project is highly complex and technical, then you can break down your requirements into bullet points for your potential manufacturer to respond to.
Selection Criteria
In this section, you should jot down all the main determinants that you will use to select the winning bidder amongst all the manufacturer candidates. Through this, you will thus get the chance to highlight your priorities of what it is that you are looking for in your manufacturer.
Timeline
One of the most important parts of your RFP is the timeline. In your proposal, and through this section, you must specify the deadline by which you would like to receive a response, as well as the date on which you will be announcing the winning bidder.
You must, however, remember that the longer your proposal is, the more detailed responses will be required from each bidder.
Specific Benefits of Outsourcing Manufacturing
While there are pros as well as cons associated with outsourcing manufacturing, in most cases, the advantages do outweigh the liabilities. Some of the primary benefits of outsourcing manufacturing are:
Save Money
Several studies have shown that outsourcing your manufacturing can save your firm money. However, due to your decision to outsource any part of your business, you might face a stigma that results in bad publicity and backlash against your company.
This is because, in the media, outsourcing and offshoring are often lumped together as being a threat to a country's livelihood and even way of life.
But, if you are willing to weather this initial potential storm of outrage against your firm, then you will be able to get the benefit of the several upsides of outsourcing manufacturing.
Some of these upsides are:
Realizing significant long-term cost reductions
Savings for you and your customers
Secured the survival of your company
Initially, the savings that you see through outsourcing manufacturing might be because it lets you reduce, minimize, or outright eliminate the need for a factory or a production plant. Additionally, you will also be able to save in real estate maintenance overhead costs like insurance, property taxes, utilities, and other overhead.
In fact, for some of the firms, these savings can be on such a scale that a reduction in labor costs becomes unnecessary for them.
Reduction in Labor Costs
Outsourcing manufacturing will help you in reducing your labor costs because you will be doing business where:
You are providing jobs to a ready and willing populace without any unwelcome and undue interference from meddling, rapacious unions, or outdated government regulations.
You are able to offer your workforce the flexibility to work various shifts to suit their culture and lifestyle while still being able to put food on the table and pay for their children's education.
This is made possible when you outsource manufacturing to other parts of the world. However, it is important that you choose the right market and you have put the right managers in charge. Only then will you be able to avoid the following:
The threat of a union strike, shut out, or lockout
Inability to terminate poorly performing employees
Prolonged and sometimes futile contract negotiations that leave everyone dissatisfied and unhappy
In fact, without interference from the government or unions, you will be able to control your production schedules even more. Additionally, you will also be able to offer longer shifts to the willing workers with minimal overtime regulations and costs.
In fact, you will also see the benefits in not having to deal with domestic, sometimes byzantine human resources, overtime, payroll issues, and employee benefits.
Lastly, considering that you will be able to negotiate directly with your managers and workforce, you will be able to better negotiate deliverables and terms like purchasing manufactured items by the piece, which can result in significant cost savings. This will help ensure that the long-term benefits of both sides are secured.
Scalability
When you face a sudden increase in your demand, which was not forecasted and then implemented in your demand planning, as well as in your shop floor scheduling, outsourcing your manufacturing will help you in rapidly scaling up your operations. This will ensure that you do not lose business.
Focus on Core Areas
Not only will outsourcing manufacturing leave you enough time to focus on other core areas of your business, but the savings from the same will help you invest in other business areas, which will lead to an increase in your revenue. Some of these business areas are:
Research and development
Debt retirement or debt restructuring
Additionally, outsourcing manufacturing will most likely lead to a reduction in your product prices which in turn will lead to increased sales, enlarged market share, and higher profit margins.
Innovation Afforded
With outsourcing your manufacturing, you will be able to afford innovations through your outsource partner without draining your internal resources. This is because prototyping and other production-related functions can be boosted through outsourcing.
In the long run, this will increase the ratio of accounts receivable to accounts payable, leading to higher revenues for your business.
Enhanced Efficiency
One of the other primary benefits of outsourcing your manufacturing is that your outsourcing partner might be able to help you in delivering your complex projects on time. This is because your outsourcing partner might have years of expertise in business practices.
Hence, with their experience and comprehension of the domain, they can do the job better, thereby maximizing your profits as well as efficiency and productivity. This will lead to an improvement in your financial KPIs.
Access to Advanced Facilities
It is quite natural for most companies to not have the equipment of the capacity to produce their own specialized components. This makes outsourcing manufacturing vital.
By outsourcing your manufacturing, you will get access to all the latest tools through your outsourcing partner without having to spend excessive amounts to buy them yourself.
What are the Risks Associated with Outsource Manufacturing?
When you choose to do your business through outsourcing manufacturing, there are certain risks that you expose yourself to. Some of these risks are:
You will have to take responsibility should your outsource manufacturing partner cut corners.
While the exact cost of outsourcing manufacturing might not be as simple as how much capital it will take to work and whether it is indeed cost-saving or not, it might end up costing you your brand's reputation.
The current trends and predictions for consumer spending habits show that people want to know exactly how and where their products are produced. This means that they are more likely to purchase from companies that manufacture goods in-house.
When you choose to outsource manufacturing, you must get to know your contractors better, including how they treat their employees, whether they give sufficient employee benefits or not, whether they give out overtime pays, and so on.
Failure to do so puts you at the risk of being criticized because your contractor mistreats his or her employees, or does not use good quality goods, or for other such reasons. In fact, your contractor must also be following sustainable practices and fulfilling his or her corporate social responsibility.
You must ensure that you are updated with world politics. This will help you in being prepared for upcoming challenges without it affecting your business a lot.
For example, during the 2018 American and China tariff war, a lot of businesses that had operations in other countries were affected. Their operations were disrupted, thereby negatively affecting their balance sheet and financial KPIs.
If it is absolutely necessary for you to outsource manufacturing, then you must make it a point to ensure that only limited production goes to the contractors. This is because the more quantity you outsource, the harder it gets to regulate and maintain the quality of your products.
There is often the risk of espionage when engaging in outsourcing manufacturing. This is a situation where the outsource manufacturing companies steal your products' ideas and designs and start producing independently. Often, they do so at lower costs, thereby stealing your market.
10 Key Challenges and Keys to Success for Outsource Manufacturing
If your company is considering outsourcing manufacturing, it is definitely looking to avail its benefits. However, in order to do so and succeed, it will face challenges that will have to be combated.
The top 10 key challenges, as well as keys to success for outsource manufacturing are:
Right-Size your Contract Manufacturer Selection
Challenge: Not all the CMOs with the capabilities that you need will be interested in the amount of business that you can offer them.
In every outsourcing relationship, the amount of revenue is always the prime motive. This means that every CMO will determine the revenue that it will be earning from a business relationship with you.
Sometimes, this question is posed by asking for a volume projection along with your product's specifications and bill of materials. This will help the CMO in roughly calculating its overall business opportunity from this relationship.
Thus, the amount of revenue that they see will play a major role in determining whether the CMO is interested in being your outsource manufacturer or not.
However, sometimes they may consider working with you, even if yours is a small company, and their business opportunity is small, if it means that they will be able to enter a new market with strong growth potential with this relationship.
In such cases, the CMO may be willing to compromise short-term revenue gains for the chance to become a pioneer in a growing industry.
Thus, it is important that before you send your request for proposal (RFP) to the CMO, you ask them some strategic questions so that you can gauge their level of interest in your business. This will save you a lot of time while also helping you draft a relevant RFP.
For example, if you are considering a multi-billion dollar CMO for a few million dollars of revenue per year, then through your RFP, you will have to justify to them why they should show interest in your business.
One such reason can be that they will be able to enter a new market with lots of growth potential and be able to win more customers. Another reason can be that it will help them in meeting their short-term revenue goals in an otherwise recessionary environment.
Solution: Make your business the right proportion of a CMO's revenue, and confirm interest before engaging in a lengthy RFP process.
Unless there are other compelling reasons, your annual purchases should represent a minimum of 5% of the CMO's plant-level revenue and no more than 20% of the CMO's total company revenue.
If you drop below the lower threshold, then it might become difficult for you to get attention from the right level of management of the CMO. Conversely, exceeding the upper threshold may over-expose your CMO to your business.
Also, you should get a confirmation of interest in your business not only from the accounts team of the CMO but, more importantly, from their executive management team as well.
If your business size and the opportunity are too small for the senior executives to take note of you and get involved, then that is your first warning sign. In such situations, even if you consummate the business relationship, there are strong chances that they will be even less inclined to lend their support in resolving any issues that arise.
Forecasting with Reasonable Accuracy
Challenge: Forecasts are uncertain, but they set the foundation for your credibility with the CMO.
It is common knowledge that forecasting is an art and not a science. This means that no company can forecast perfectly, and in fact, only a few can do it consistently with a reasonable level of accuracy.
In fact, even with the best forecast, there tend to be changes due to customer push-outs, spikes in demand, cancellations, or unexpected shifts in the product mix.
However, despite these challenges involved with forecasting, the forecast that you submit to your contract manufacturer will serve as the most important evidence of your credibility as a company, especially if you are a start-up.
This is because the forecast that you submit serves two fundamental purposes:
It gives your contract manufacturer visibility to the amount of revenue or profit that can be generated from your business. This will determine how much and what caliber of resources the CMO will assign to support your requirements.
It will define the level of risk to which your CMO will be exposed.
Remember, if you have components with long lead times on your bill of materials, then you will have to purchase them based on a forecast that looks far ahead into the future.
Now, except for any unexpected macroeconomic disasters that impact the entire economy or an entire industry, your ability to meet or exceed your forecast with reasonable accuracy will confirm your CMO's best hopes or their worst fears.
However, if a CMO loses trust in your ability to meet your forecast goals, you will have to work much harder to re-establish your credit and get them willing and excited to be part of your business again.
Solution: Make forecasting a collaborative, cross-functional, and institutionalized process within your company.
Considering all the challenges discussed above, you should take the necessary steps to ensure that your forecast is reasonably attainable at the aggregate level. This will give the CMO some degree of predictability about the level of revenue that they can expect to generate by joining your business.
Note: Considering that each market has its own uncertainties and risks, there is no fixed target in terms of the percentage of desired forecast accuracy. However, usually, a variation of 10% or less at the aggregate level is considered reasonable.
What you need to keep in mind is that contract manufacturers tend to be less sensitive to changes in product mix than they are to the total dollars available to them.
The best way you can get a reasonably accurate forecast for your CMO is by setting up your internal processes to ensure ongoing interaction between marketing, sales, and operations. This means that you should not only take your sales forecast and feed it through your operations organization and then into your contract manufacturer.
Rather, you must scrub these forecasts and make necessary modifications based on the following:
Prior levels of accuracy
Changing supply conditions
Capacity at your CMO
Inventory levels at your resellers or distributors
In fact, when you notice a significant change in your forecasts, you should spend time understanding what led to that change before you pass it along through the supply chain.
For example, is the increase in demand based on confirmed customer demand that is supported by a contract or a purchase order? Or is it the optimistic assumption of a salesperson trying to meet quota?
Forecasts tend to be imperfect and prone to variations. However, only if you are able to manage the processes and treat the forecast as an important input to your CMO will you be able to create an early foundation for credibility.
Reducing your Inventory Liabilities
Challenge: Inventory liability is often unknown or ignored until a crisis occurs.
The question of inventory liability is one of the most probable and significant causes of dispute between you and the CMO. While often, this issue stems from forecasted demand that never materializes, it is not the complete story.
A big problem for those businesses with leaner staffing levels and broader functional responsibilities is that they do not ask the right questions early enough.
This means that the companies do not enter the CMO relationship with a clear understanding of what their liability profile might look like.
This results in the company often finding out later when they get a charge for excess or obsolete inventory.
Solution: Focus on inventory exposure throughout your supply chain to regularly assess and mitigate liability risk.
While creating better forecasts is one of the solutions for reducing your inventory liability, you can further mitigate and manage the risks associated with inventory liability by focusing on the following:
Understanding and reducing inventory exposure
Clarifying the what, who, how, and when for inventory liability
By understanding the timing, knowing the dollars committed for components, and identifying the transformation points that move materials from standard to custom inventory, you can begin to define your inventory exposure in the extended supply chain.
Once the baseline is established, you will be able to make your process and introduce policy changes such that it greatly reduces exposure and inventory risk.
For example, you might slash the lead time on a key semiconductor component by giving the forecast directly to the supplier and having them keep a buffer of unfinished components of the same.
Considering that the CMO will not know the products as well as you do, you will be in a better position to assess the relative importance of components more accurately, thereby being able to appropriately weigh the risks and benefits of different solutions to reduce inventory exposure.
In fact, in general, the CMO does not have enough resources, company-specific knowledge, or incentive to drive this activity proactively.
As per the second point mentioned above, you should make a point to clarify the key points on inventory liability long before an issue arises. This involves clarifying what parts or products are considered "unique" and could hence become a liability for you.
Here, you should ensure that non-unique parts are excluded. Also, you should outline the acceptable lot sizes, minimum order quantities, and reels.
Lastly, you should decide when the liability will be triggered. Will it be based on a purchase order, a forecast, a minimum/maximum stocking level, etc.? Here, you will hence have to be clear about when the CMO can start certain value-added steps.
Once you, along with the CMO, have identified the potential excess inventory or open commitments, you should clarify who will do what and how they will go about reporting issues and mitigating liability.
The benefit of doing this is that you will be able to remove ambiguity early on, which in turn will help you in minimizing conflicts with the CMO while also ensuring that appropriate steps are taken to avoid liabilities.
Eliminating Pricing Surprises
Challenge: Speeding through the sourcing process can lead to pricing inaccuracies and mistakes.
It is quite likely that you will be surprised by the constantly changing prices charged for the manufacture of your products. In fact, pricing surprises is one of the second most common significant causes of dispute between manufacturers and their CMOs.
One of the prime reasons behind the same is oftentimes manufacturers or businesses, in an effort to quickly select their CMO, focus only on the bottom-line pricing. Thus, during this, the business in question has taken a quote-and-go approach and has spent little time on due diligence.
This means that when the pricing looks right to them, they view the deal as an achievement in cost reduction and directly move forward with its finalizing.
The mistake they make here is that they do not spend time asking questions about the CMO's assumptions on the approved vendor list (AVL) or understanding the cost breakdown in the area of raw materials, tests, overhead, labor, and profit.
Also, sometimes the CMOs exacerbate the problem by stacking up multiple best-case scenarios like aggressively low set-up times, low test times and labor, and lower than realistic component pricing. They do so in order to be able to offer a price that will beat the competition.
Additionally, this challenge is magnified because the process for managing cost on an ongoing basis, post the selection, is also ill-defined.
Solution: Seek to understand the details behind pricing and focus on price structure, not just the bottom line.
If you want to prevent surprises in pricing, then you will have to spend time upfront educating the CMO on your requirements. You will then have to invest more time in validating the assumptions used by the CMO by providing you with a quotation.
If you are a smaller company that manufactures products in Asia, then you should take even more time with this due diligence. This is because there are higher supply chain uncertainties in that region, in addition to the communication challenges of working across different time zones and cultures.
Additionally, you should make it a condition to have a transparent cost structure if anyone wants to do business with your company. If you come across any CMOs who are not forthcoming with the information that you need, you should walk away.
You should also make sure that in your contracts you:
Define the processes for managing purchase price variances (PPV)
Have quarterly or semi-annual pricing updates
Discuss the impact of currency fluctuations
Undertake inventory revaluation for components
Identify ways to meet cost reduction targets
and other such key points.
This will help you in mitigating the risk of unexpected price increases, which can lead to an erosion in your profit margin. It can also affect your ability to price your product competitively in the market, which can result in the loss of market share and, thus decline in your revenues. This can affect the health of your financial statements as well.
Monitoring Quality Before and After Shipment
Challenge: Your product quality must be on par with your large competitors.
While it might take you years to build a reputable brand name, it will take only a few missteps to destroy it.
You are especially vulnerable to this if you are a start-up or an upcoming business, as generally, you will be subjected to more scrutiny throughout the sales process than your larger competitors.
This means that most likely, you will also have to overcome hurdles and convince your customers that you are a better choice than your competitors. However, to be able to do this successfully proves to be a challenge because businesses often lack a good program for monitoring product quality prior to shipment.
In fact, oftentimes, businesses manage their quality in a reactive manner, which means they manage it after the damage has been done.
This is also because very few have sufficient knowledge about what goes on during the manufacturing process at their CMO or, in the worst-case scenarios, what is behind their return rates from the field.
While this is important information that must be considered and factored in the designing of the next generation of products, frequently, businesses lack the most basic processes and solutions in place to collect it.
Solution: Look for quality problems on the manufacturing line, not just in the field.
The best way to mitigate this challenge is by working with your contract manufacturer during the design phase to ensure that you have quality incorporated into your product designs. This means that with your CMO, you should discuss:
Your expected product yields
Expected part-per-million (PPM) failure rates
Control limits for each critical stage in the manufacturing process
Additionally, you should also incorporate solutions that will let you achieve real-time visibility into what is happening on the production line. This will enable you to monitor trends and identify potential problems.
For returns of products, you must ensure that you have a process in place for managing the flow of information from your repair and refurbishment center.
You must remember that how you manage quality will set an example for your CMO and be a representative of the priority for the same that is placed in your company.
Effectively Managing Product Changes
Challenge: With frequent product changes, establishing the "single point of truth" can be difficult.
In its lifetime, a company might have phases where regardless of its size, it is faced with the following:
Shrinking product life cycles
Product proliferation
Relentless pressure to enhance the price/performance ratio
This makes it a necessity for you to have a robust foundation that will help you manage change. However, before you can consider making any change, it is crucial that you know the starting point, i.e., what is the single point of truth that describes what you are trying to build?
This takes us to the secondary question, which is, who manages that single point of truth? Sometimes businesses have a mixture of hard-copy and electronic documentation, leading to files maintained by several different people on individual computers and filing cabinets.
This makes it difficult for you to be able to describe your product fully, and thus, making it difficult to tell your CMO what you want your product to be.
Solution: Utilize tools that provide your internal organization and your CMO with real-time visibility to the "single point of truth."
Your first step should be to have a single repository with all of the important files and data that will help you in describing and building your product. Additionally, you will also need to set up policies that will help in managing version numbers. This will help people easily communicate what they are buying, changing, etc.
After you have your data and documentation settled up, your next step should be to set up an effective process to propose, analyze, and implement changes. This will help you in describing what you want to change in the way of parts and/or processes.
The benefit of this will be that it will enable you to communicate your proposed change effectively, thereby increasing your chances of getting meaningful data and feedback from your CMO.
This information will help you analyze the trade-offs in terms of timing and approach for implementing the changes. It will also help you answer the ever-classic question - what are you going to do with the old parts - use "as is", rework, or scrap?
However, before you make the final decision for this question, it is important that you gather information on the alternatives. Then after considering everything, you should decide what is going to be the best route for your company.
Once this decision is made, it is time for you to execute it. Thus, if you are implementing a change immediately, then your work should focus on the details, deadlines, revision updates, etc. This will help move your change from documentation to the production floor.
However, if you are implementing the change at some future date, you will have to undertake the same process, but it will be cut in at another time.
What you must remember here is that even if you have set a future effective date for the change, you must forget to monitor the activities that impact that date. For instance, you might have set a future date for the implementation of change based on the availability of a new part.
However, if the new part is delayed by four weeks, then you will need the old parts to bridge the gap. This you will know only if you are monitoring the activities.
Thus, the bottom line is that it is important that you manage the change by gathering the right data that will help you in making informed decisions and then effectively implement those decisions.
Another additional key point in change management is that managing and documenting changes to your product is complicated by the fact that your needs in these areas tend to evolve during the life of your product.
This means that the needs of your new product are most likely going to be different during its introduction than when it is in the middle or end of its life.
In fact, to describe the need for documentation and change management throughout the life of a product, the phrase product lifecycle management (PLM) has been coined. The best way to ensure your success is to implement a PLM software solution.
Thus, all of this will impart you with a little bit of foresight in this area, which will allow you to operate more effectively with your CMO partner and also for creating a better foundation for growth.
Manage Your Supply Chain Partner Relationships Effectively
Challenge: Managing the end of a relationship is often viewed as adversarial and, therefore, not addressed until a crisis occurs.
Irrespective of how strong and productive your relationship with your CMO is, there is a possibility that it will end someday. In fact, this might not even be an undesirable scenario for you and your CMO. Some of the reasons that might lead to a mutual end are:
High-level changes in corporate direction
Mergers and acquisitions
Stronger or weaker than expected growth
Reallocation of resources
Changes in the management team
Facility closures or expansions
However, there might be abrupt terminations as well. The reasons for the same can be:
Price increases
Quality problems
Disputes over excess and obsolete technology
Late deliveries
Catastrophic product failures
In fact, if you are a small company, you might find yourself in search of new CMO partners more often than larger companies. This is because when a CMO's business is strained due to internal pressures or macroeconomic conditions, smaller companies are the first ones to suffer due to their smaller contribution to the CMO's revenue.
CMOs are less likely to walk away from the revenue that they are earning from a large customer. Thus, when they find themselves in a capacity crunch, they are more likely to sacrifice smaller companies.
Now the challenge here is that most of the agreements between businesses like yours, and CMOs fail to adequately define each party's obligations in the event of termination. Often, this results in you lacking adequate protection that you might need in such an event. This is especially true if you are a smaller company.
Solution: Include the operational details of exiting the relationship in your contract.
The solution to the aforementioned challenge is to explicitly mention what happens post-termination in your contract with the CMO.
However, firstly, the termination for convenience clause should not put the CMO on a level playing field with you. While this may sound selfish, it is the best way to ensure that your CMO does not give you short notice of such a termination. This thus will give you the time to figure out how to cater to the demands of your customers even without them.
In fact, you might take months to identify a replacement, transfer tooling and components, and set up a new contract manufacturer to build your products. To avoid any loss of business and otherwise, it is thus vital to follow this tactic.
Additionally, if you are a smaller company, it is quite likely that you are relying on only one or two CMOs. This means that any interruption in the flow of products from them will be detrimental to your business.
Thus, you must identify how FGI (finished goods inventory), WIP (work-in-progress), and component inventory will be handled. This involves figuring out which party will be responsible for which inventory, and what is the rationale behind the same.
Also, you will have to find the answer to the following questions:
Will the CMO continue to honor your purchase orders, and if so, at what price?
How will your intellectual property or fixtures and tooling be handled?
Who owns the above-mentioned assets, and what, if any, restrictions will be placed on their movement post-termination?
It is crucial that you settle the answer to these questions with your CMO upfront so that you do not have to face any supply chain disruptions.
In addition to this, you also need to make sure that you have a way to collaborate in real-time with all of your supply chain partners during new product development (NPD) and new product introduction (NPI). This will be the best way to avoid issues.
Assigning the Right Team
Challenge: The CMO team that wins your business often isn't the team that services your account.
As a business owner who has made a contract with a CMO, it is natural to want to have the best support team at your CMO. This leads to frustrations when you face a lack of attention from your CMO.
Oftentimes, this frustration increases because you were shown a high-caliber team during the sourcing process, but as soon as they got your business, you were assigned to less experienced personnel and/or to those with limited bandwidth.
In fact, if you are one of the smaller companies and you are assigned a high-caliber team, there are chances that you might be subjected to instability resulting from staffing changes as new, larger customers enter the picture.
On the other hand, you might be creating a challenge from your own side. This happens when you set high expectations for your CMO but fail to assign the resources with the right level of expertise on their side.
This has a higher possibility of occurring if you are a smaller company with lean overhead, thereby forcing people to play multiple roles.
Thus, this might mean that people in functional areas like marketing or design engineering play a key role with the CMO that would otherwise be handled by someone in operations in a larger company.
Resultantly, operations issues may be managed reactively and as a part-time effort. This will then encourage the same behavior from the CMO.
What you must keep in mind is while you are working with a contract manufacturer, you will go through distinct phases like:
CMO selection
Contract and price negotiations
Transition
Ongoing management
Each of these phases will require a different skill set from you, which means you will need to have different levels of expertise for the same. This also holds true for your contract manufacturer. However, the diligence and professionalism with which you approach your CMO relationship will strongly influence how your CMO responds.
Solution: Make sure you make a strong and positive impression in how you approach the CMO sourcing process.
The best way to mitigate the above-mentioned challenge is by taking steps that will ensure that you get the right team for your business. However, to do so, you need to first understand where you have the greatest need.
For example, if you have a product engineer that also has extensive manufacturing experience, then you might not need the CMO's best engineer on your team. Instead, you might want to use your influence to get the best buyer or planner.
Thus, in the early stages of a relationship with your CMO and before they begin assigning people, it is important that you be specific about your needs. While you can set high expectations, it is also important that you assign the right people to interface with the CMO.
Also, you must make sure that you establish a strong first impression during the sourcing process with a team that knows the ins and outs of the outsourced manufacturing model.
The process you follow, the documentation you request, and the quality of questions that you ask during the selection process will give the contract manufacturer an idea of the caliber of employees required to staff your project.
Additionally, before you sign the contract with them, you should ask to meet the team that will be responsible for supporting your products. You should also insert contractual language that will give you reasonable control over who is assigned to your account.
Lastly, it is important that you treat the team like an extension of your own organization. This will make them successful and willing to support your business.
You must remember that the majority of what your contract manufacturer is able to achieve for you is going to be based on the depth of relationships that you were able to build inside the factory in which your products are built.
Assessing the Total Cost of Offshore Manufacturing
Challenge: Taking your products offshore has many hidden costs that you must uncover before making the transition.
While producing your products and sourcing key components in a low-cost region will present you with some opportunities to save costs, there will also be challenges. Oftentimes, these challenges are underestimated by businesses that are considering outsourcing their manufacturing.
One of the challenges associated with offshore manufacturing is the failure in considering the hidden costs of offshore sourcing like:
Higher transportation costs
Higher than the expected product price
Inventory exposure
Quality problems
Communication issues
Failure to consider these hidden costs occurs because not all businesses have a clear understanding of their product cost structure. This leads them to automatically assume that the lower cost of labor can lead to substantial cost-reduction opportunities.
However, in reality, often, labor is a very small component of the total cost of most products. Thus, any savings in this area can easily be nullified by higher transportation costs or quality issues or by any such factors.
Similarly, most businesses make the mistake of automatically assuming that they will be ocean freighting their products. In reality, though, they may end up shipping at least a small percentage via air, most of the time because of unexpected increases in volume at quarter-end.
Additionally, businesses also fail to consider communication issues that might arise due to significant differences in time, language, and culture.
Solution: Develop a cost model to assess feasibility before taking steps to manufacture offshore.
To solve the challenges discussed above, you should develop a cost model.
Your next step should be to spend time analyzing your components and validating the availability of the supply chain in the offshore country you are considering. You should especially do this if you need custom, fabricated components.
Also, while developing your cost model, you should factor in the cost of cash that you will have tied up in inventory when your product is ocean-freighted or the high cost of air transportation if your customer lead times are short.
Once your cost model has justified cost savings, you should begin to assess risks such as currency fluctuations, and intellectual property concerns. You should then develop a plan to mitigate the risks before you take the leap of offshoring manufacturing.
What you must remember is that offshore manufacturing is most suitable for products that have the following:
Very high volume
High labor content
Predictable demand
Low complexity
Usually, this combination is met by large companies.
Ensuring Compliance with Environmental Directives
Challenge: Compliance management cannot be outsourced entirely to your CMO.
Oftentimes, especially smaller companies wrongly assume that in an outsourced manufacturing model, compliance with environmental requirements can be passed on to the contract manufacturer.
This leads to them making half-hearted efforts to do anything beyond pressuring their CMO and component suppliers to provide certificates of compliance.
However, most of the environmental regulations, and especially the European Union's Restriction of Hazardous Substances (RoHS) directive - place the full burden of responsibility on the brand owner.
This means that if a compliance problem is ever identified by government authorities or a customer, then you will not be able to escape it simply by putting the blame on the CMO or component supplier.
In fact, in all such cases, failure to conduct its due diligence on supply chain partners, and thus failure in adhering to environmental regulations, negatively affects your brand image, leading to negative brand awareness. This can make your customers choose your competitors, leading to a fall in your net revenue.
Another misconception that is often held by smaller companies is that the enforcement of environmental directives is generally reserved for larger brand names that import a higher volume of products into several geographic regions of the world. This leads to the same outcome as the one discussed above in this sub-point.
What you must remember is that if you are unable to demonstrate compliance to meet your customers' demands and satisfy them, then you could experience an immediate loss of business opportunity, which in turn can lead to disastrous results.
While exemptions are granted for certain industries like telecommunication products, medical devices, control, and monitoring instruments, these exemptions need to be reviewed on a regular basis and lifted as soon as deemed possible.
Solution: Develop an environmental compliance strategy for your products and ensure adequate product documentation in case of an audit.
If you have products that need to comply with one or more global environmental directives, then you must work with your supply chain partners to ensure a common understanding of the roles of responsibilities of each party.
Your next step should be segregating your suppliers based on your degree of confidence in their compliance self-assessment. You should also regularly audit those that are a reason for concern. Additionally, you should not blindly accept compliance certificates from your suppliers.
You should make a point of updating your supply agreements, particularly in the areas of warranties and indemnities, so that you are able to assign the right accountability for the components used in your bill of materials.
You should also make it mandatory for your suppliers to certify that their manufacturing process is compliant. You must keep in mind that unless it is a service for which you have paid them, your CMO will not, and should not, accept responsibility at the component level or for the product design.
Lastly, you should make sure that you are documenting all your activities and that you will have all the required information available if it is requested for by a legitimate authority.
Outsourcing Manufacturing and Guidelines for Ambitious Manufacturers
If you are one of those manufacturers who is struggling to keep up with your orders all by yourself, or you are seeking to innovate new products, or you are looking for ways to maximize your productivity and profitability, then it is only natural to be concerned about resorting to outsourcing manufacturing to avail its benefits and satisfy your needs.
However, after the right research and confirmation that your business will benefit from outsourcing manufacturing, you can resort to it.
However, to keep your control over production while outsourcing your manufacturing, which will involve teaming up with a manufacturer, purchasing material, and arranging the supply chain requirements, you will need to find a tool like Deskera MRP that will help you with supply chain management.
Using such tools will enable you to track your inventory at different manufacturing locations. Additionally, it will also automatically take the available finished products or raw materials and allocate them to orders.
Lastly, if you want to be able to accurately calculate how much it will cost you to outsource manufacturing, such tools will help you in the same. Based on your bill of materials and production operations defined for specific products, such tools will be able to calculate the manufacturing costs of your products.
How can Deskera Help You with Outsourcing Manufacturing?
As a manufacturer or retailer, it is crucial that you stay on top of your manufacturing processes and resource management.
You must manage production cycles, resource allocations, safety stock, reorder points, and much more to achieve this.
Deskera MRP is the one tool that lets you do all of the above. With Deskera, you can:
Track raw materials and finished goods inventory
Manage production plans and routings
Maintain bill of materials
Optimize resource allocations
Generate detailed reports
Create custom dashboards
And a lot more.
It is also possible to export information and data on Deskera MRP from other systems. Additionally, Deskera MRP will give you analytics and insights to help you make decisions.
So go ahead and book a demo for Deskera MRP today!
Streamline your Manufacturing Process with Deskera
Contact Us Today to View a Demo of Deskera MRP
Key Takeaways
Outsource manufacturing is the process of hiring people outside of your company to assemble parts of or to build an entire product. Outsourcing can be done either domestically or internationally. Which process you choose to outsource depends entirely on your needs and objectives.
If you are looking to outsource the manufacturing of your products, the set of rules that you must follow are:
Monitor production
Nothing is perfect
Keep the home fires burning
Do not be greedy
Other costs increase
Importance of precision in early tasks
Avoid emulating other companies
Learn to listen, listen to learn
The two most preferred outsourcing manufacturing options that most companies resort to are:
Shelter manufacturing
Contract manufacturing
The steps for choosing the right outsource manufacturer for your business are as follows:
Try to visit the factory
Check experiences and certificates
Research where they are located
Willingness to modify
Check the regulations of your base country
Once you have shortlisted your outsourcing manufacturer, you will need to create a request for proposal whose rough outline will be as follows:
Introduction
Background information
Requirements
Structure of the response
Selection criteria
Timeline
The specific benefits that you might be able to avail from outsourcing manufacturing are:
Save money
Reduction in labor costs
Scalability
Focus on core areas
Innovation afforded
Enhanced efficiency
Access to advanced facilities
However, some of the risks associated with outsourcing your manufacturing are:
Taking responsibility when your partner cuts corners
It might cost you your brand's reputation in an attempt to reduce costs
Consumers prefer goods manufactured in-house
Bad practices of your outsourcing partner will affect your brand image
Vulnerability to world politics and changes therein
Difficulty in regulating and maintaining the quality of your outsourced products
Risk of espionage
Lastly, to mitigate these risks and avail the maximum benefits of outsourcing manufacturing, you should implement software like Deskera MRP that will help you control production by giving you complete visibility of your supply chain.
Related Articles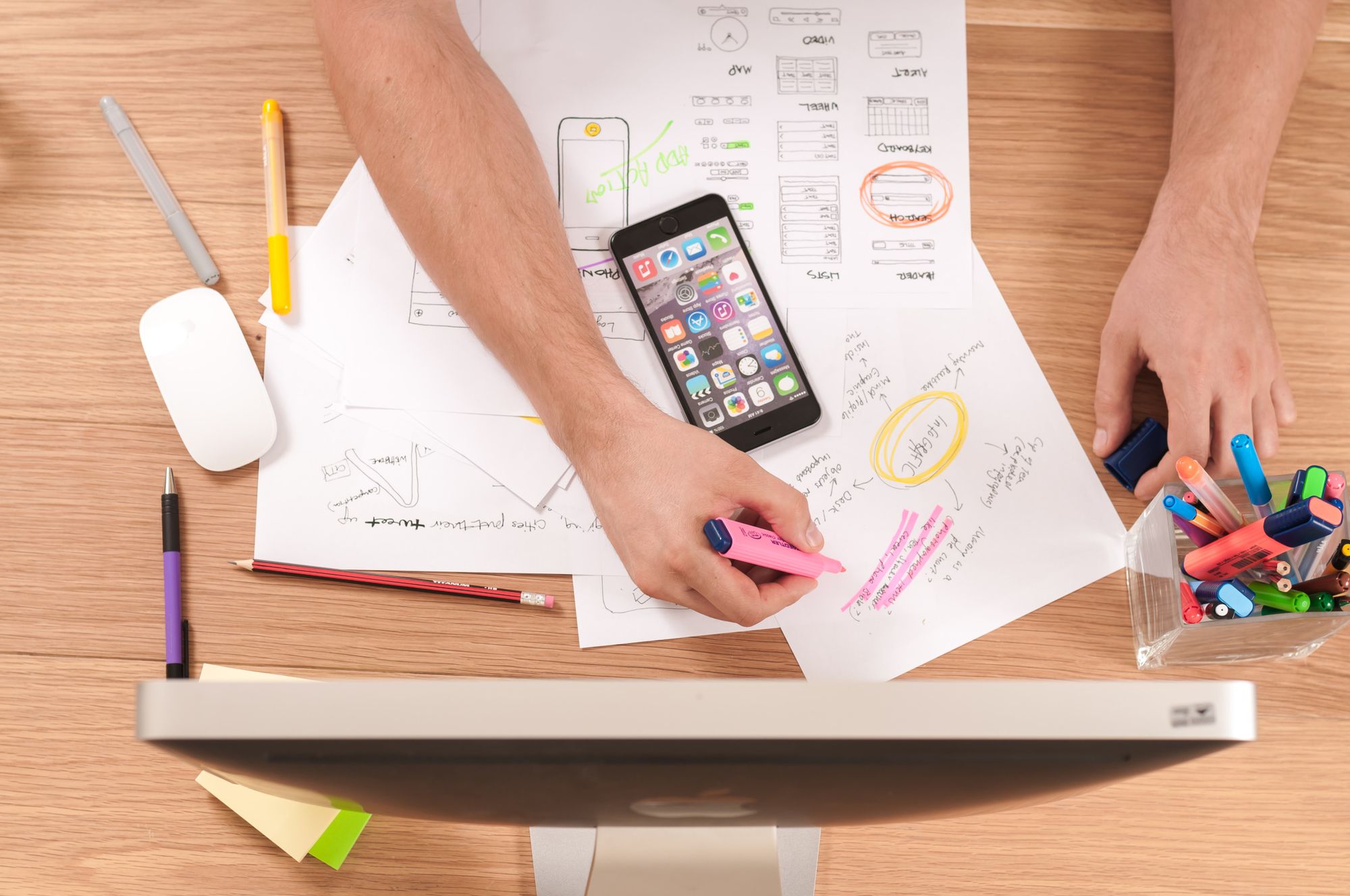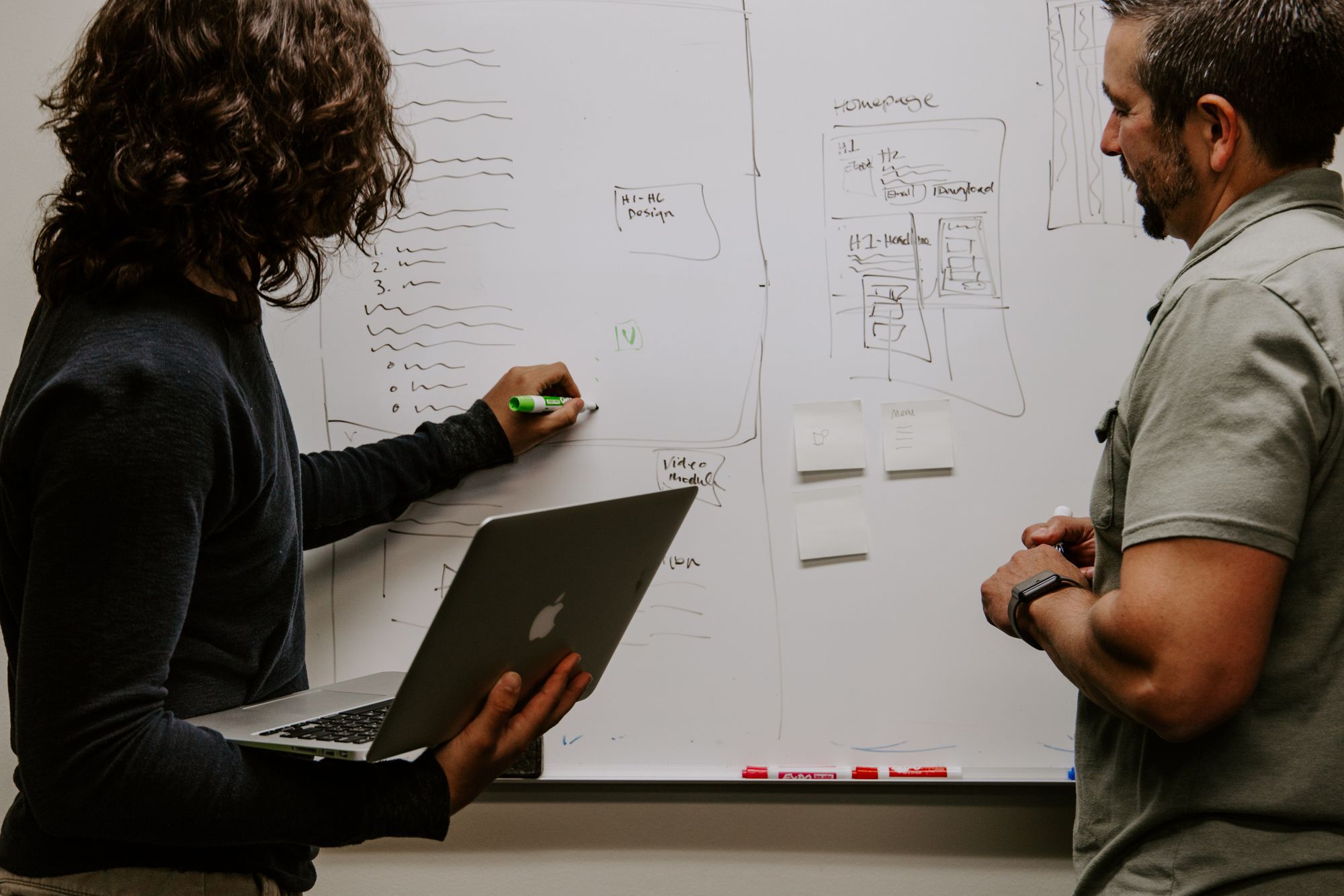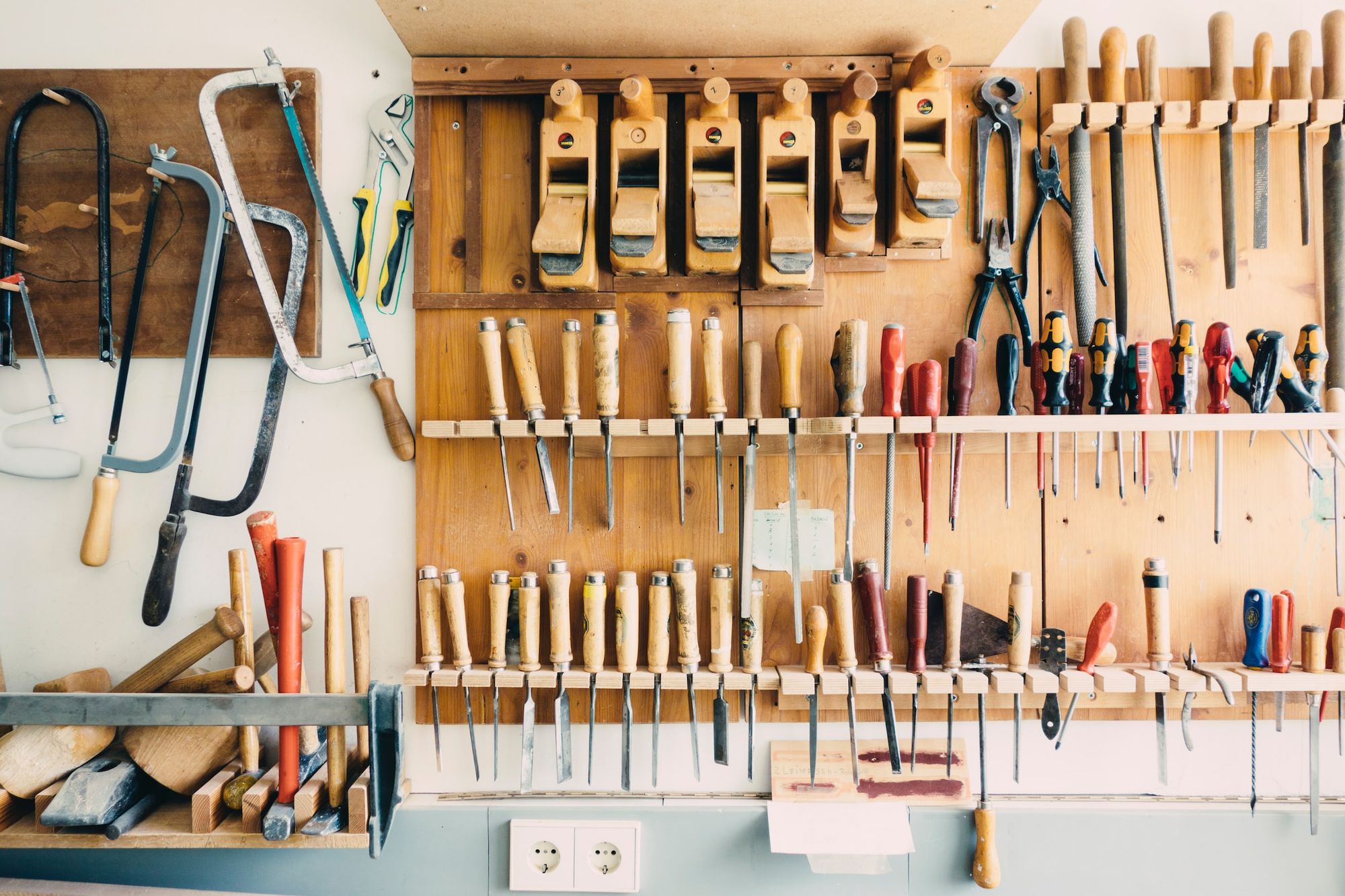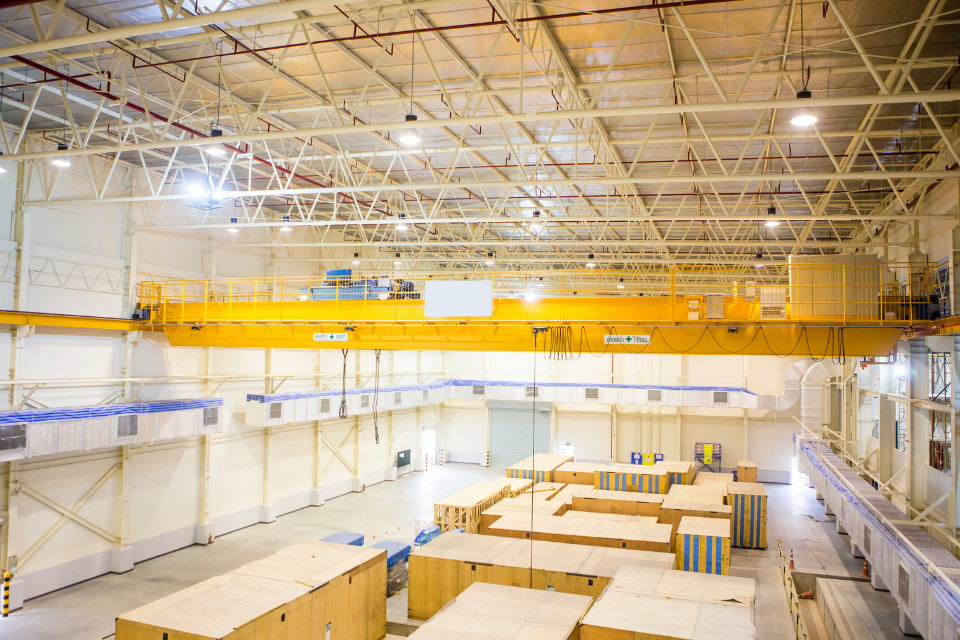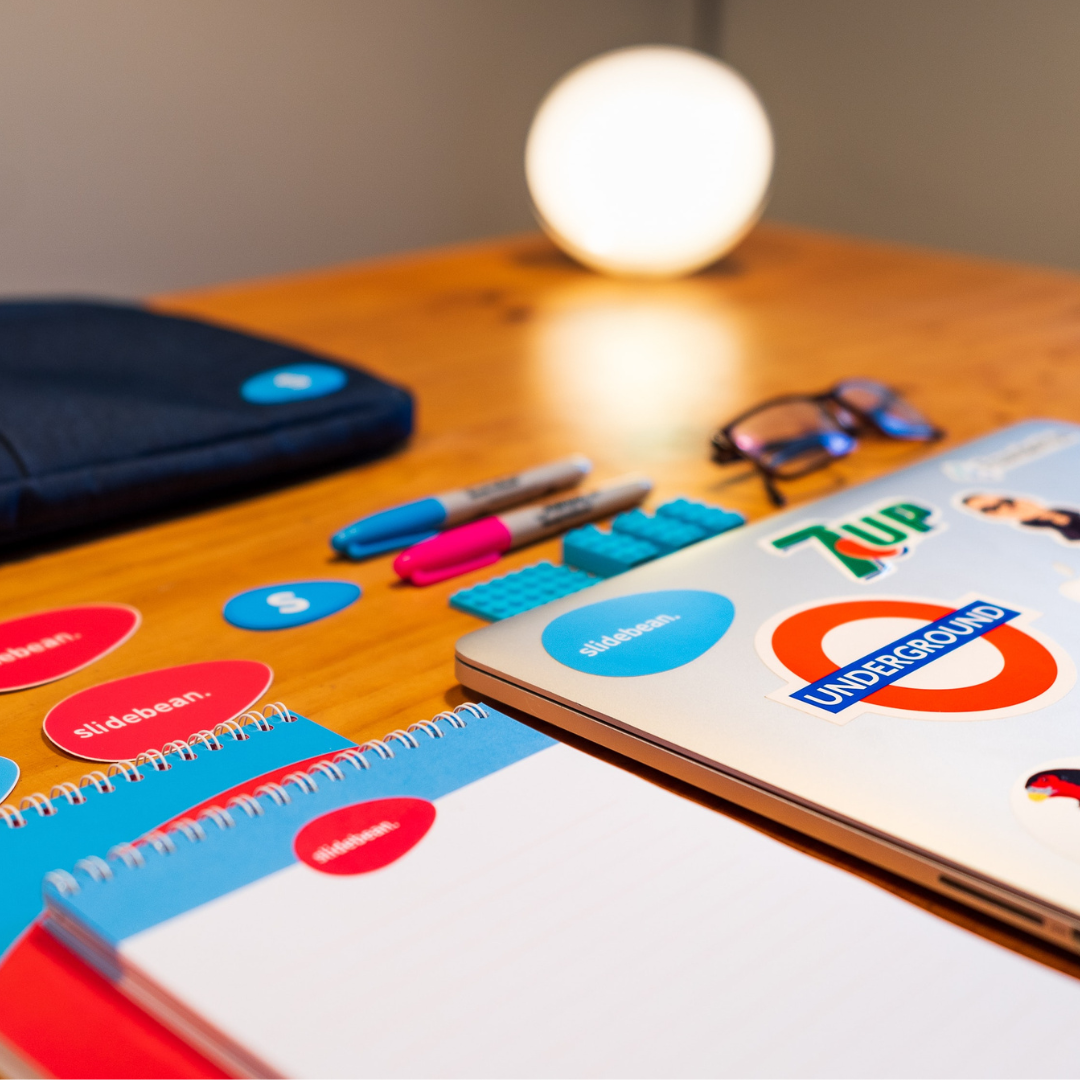 ---
---