A bill of materials (BoM) is a detailed source of data used in the manufacturing of a product. It provides the material required to make an item along with directions to assemble the product most proficiently. Bill of materials is an essential step in manufacturing.
It is an extensive list of components, raw materials and instructions required to manufacture, construct or repair service or product. The first step to building a product is creating a BoM.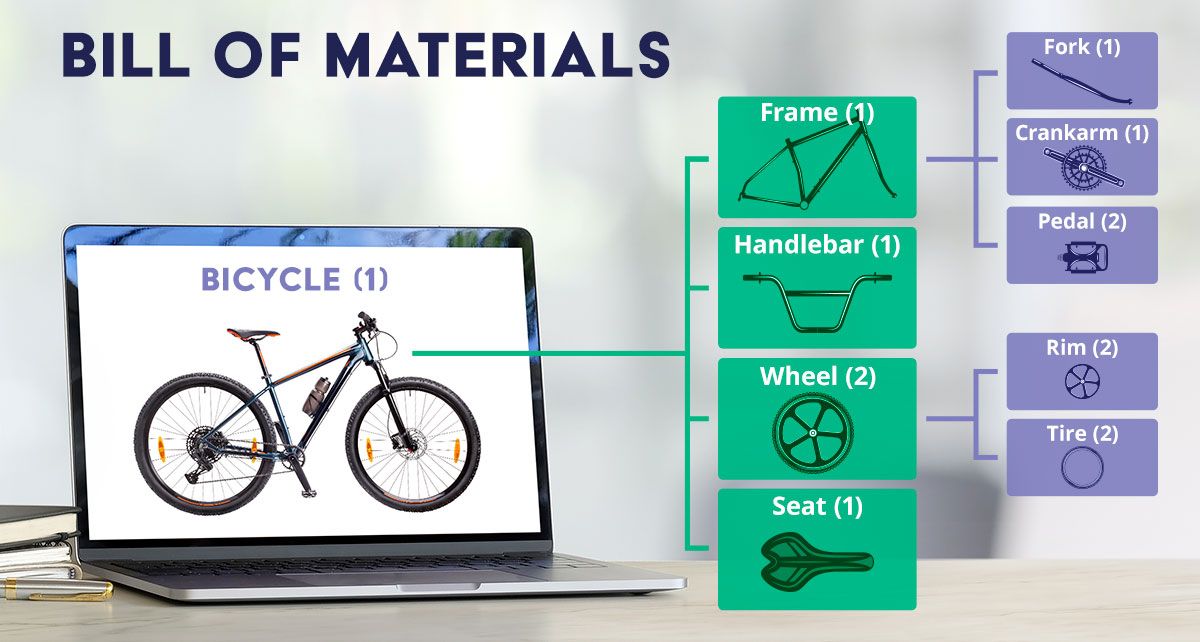 Bill of material helps organizations or business plan purchases of goods, estimate costs, control and plan for inventory and minimize production waste and delays. In this article, we try to understand how bill of material is essential for your business.
We shall see more of BoM and the related topics. Here's what's aligned in this article:
Streamline Your Manufacturing Process with Deskera
Contact Us Today for a Demo of Deskera MRP
What is Bill of Materials?
A bill of materials (BoM) is a thorough rundown of parts, components, assemblies, and different materials needed to make a product. It also comprises guidelines needed for gathering and utilizing the mentioned materials.
It is like adding ingredients to the list of the recipe you want to create. It is the foremost step you take to put together the final product. This concerns manufacturer of products irrespective of the industry they belong to. Yet, BoM finds a large application in discrete manufacturing industries.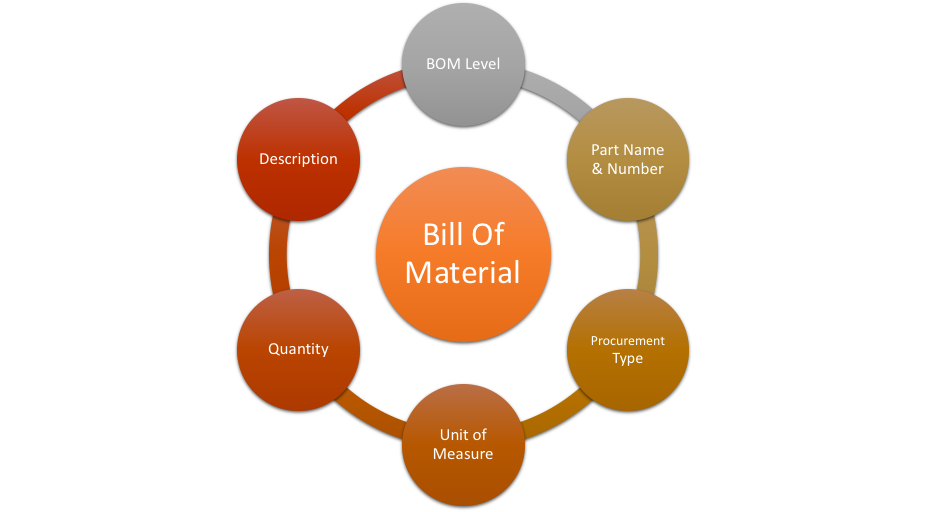 The finished products are constituted from the raw materials that can be counted.
A BoM incorporates all kinds of product information and may be initiated from a spreadsheet. Eventually, most manufacturers enter the BoM in their ERP system.
This is how a BoM typically looks like:
This chart shows only a few columns and rows of the complete BoM. Usually, a BoM is much more detailed and consists of a lot more information about the raw materials and the product status.
What are the Types of BoM?
Although there are multiple types of BoM created, we shall look into the 10 most commonly used BoM in the engineering and manufacturing industry.
Manufacturing Bill of Materials (mBoM)
This is the most widely recognized BoM for an assembling organization. The manufacturing  BoM (mBoM) is utilized when a business needs to show every component and their assemblies needed to put together a finished item. Parts that require handling before assembling should likewise be entered in the mBoM.
The record contains data that is spread to all the coordinated frameworks engaged with requesting parts and building the item. These departments include materials resource planning (MRP), enterprise resource planning (ERP), and also manufacturing execution systems (MES) in some cases.
The mBoM relies upon the precision of the number of parts ordered in the process of manufacturing. The subsequent processes and the departments that take over from this stage can maintain a schedule based on the mBoM. This specifically helps the purchasing team to align the timetable to request the essential parts and arrange the most ideal cost from appropriate sellers.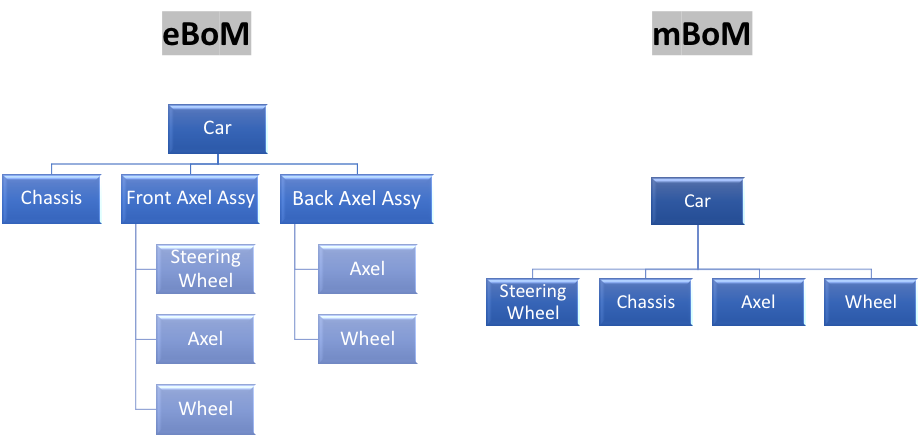 Engineering Bill of Materials (EBoM)
The EBoM is all about specifying the parts and the assemblies constituted and designed by the engineering department. It includes a technical and mechanical drawing of a product, depicting the product's functionality.
An EBoM pertains to the design perspective of a product rather than its manufacturing perspective. Commonly, it is the tools such as Electronic Design Automation (EDA) or CAD - Computer-Aided Design, that the engineers use to develop EBoM.
In most processes, there are multiple EBoM because the design usually goes through numerous revisions. An EBoM essentially represents the necessary raw materials and guidelines to finalize a product. The engineering bill of materials also covers the factors that affect the cost of the product.
The accuracy of an EBoM is crucial as the manufacturing bill of materials is dependent on it. An error-ridden EBoM could generate incorrect product costs, erroneous inventory levels, invalid accounting, and also repeated revisions.
On the other hand, an authentic EBoM can improve purchasing decisions of required parts, can give integrated manufacturing information, and steer clear of unnecessary revisions.
Sales Bill Of Materials (SBoM)
A sales bill of materials gives us information about a product that is in the sales stage. It consists of information about the details of the product before its assembly. Every type of BoM has a distinguished structure and each of these entails different levels of details. Therefore, a Sales BoM denotes the management of a finished good as a sales item.
Service Bill of Materials
This is designed primarily for the service technicians who would utilize the list of the parts, installation steps, and the repairing guidelines of a product. They may use it at the customer's place or any other installation site of the designed product.
Assembly Bill of Materials
Similar to a Sales BoM, an Assembly BoM lists the parent item as a sales item instead of an inventory item. However, an Assembly BoM mentions only the finished product in the sales document. An assembly BoM could be single-level or multi-level.
Production BoM
The components, the sub-assemblies, costs, measuring units, are all listed in a production BoM. It makes for a foundation of the production order. It is in the production stage that all the individual components are put together to make a final and assembled product. With an efficient and fully automated BoM system, all the costs and availability of the components can be added to work orders. This guarantees that the raw materials are assigned to the products appropriately.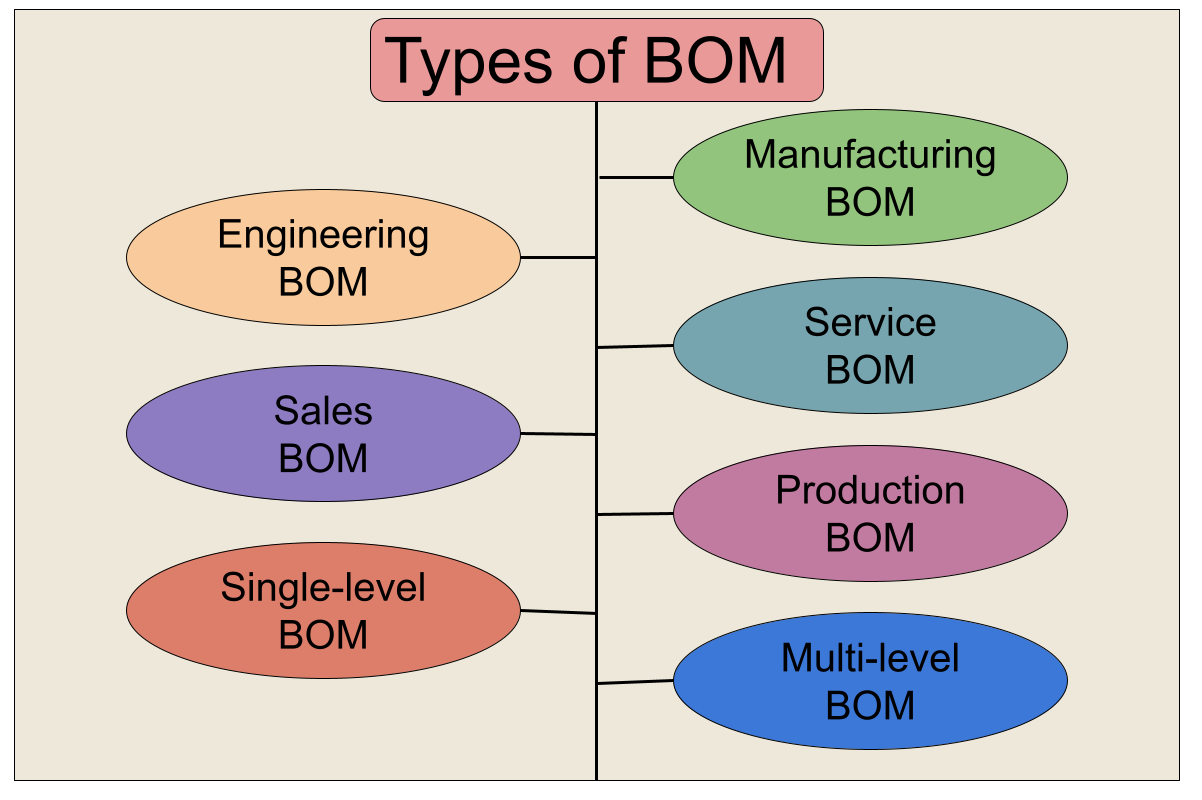 Template Bill of Materials
A template BoM can be used either for Sales BoMs or Production BoMs because of its flexibility. It exhibits the parent items at the top followed by the components below. A template BoM also enables you to update, replace, or delete the number of components in the sales order.
Configurable Bill of Materials
The configurable BoM is required in industries that deal with highly configurable products such as industrial machinery or heavy machinery. Therefore, the BoM consists of components necessary for designing and manufacturing an item per the client's requirements.
Single-level BoM
Products that are simple in structure and are devoid of any subassemblies, usually use single-level BoM. This document typically facilitates for only one level children in components, assemblies, and raw material. Ordinarily, this report contains an all-out check of the relative count of parts utilized in the development of an item and those parts are recorded in part number order.
Multi-level BoM
As opposed to a single-level BoM, a multi-level BoM will in general be utilized for more intricate developments. Therefore, it incorporates subassemblies that are further disintegrated into additional subassemblies. In this type of BoM, each part number (either a crude material or work) should connect with a parent item, besides at the top-generally level.
How to Create a Bill of Materials?
The following aspects play an important part in creating a Bill of Materials:
BoM Level: This depicts the total number or ranking of assembly and part which is given in the broader BoM. The BoM level intends to make it simple for all the components of the BoM.
BoM Notes: Notes incorporate any extra data crucial aside from the components of the BoM.
Description: Each material or part inside a BoM must have an extensive and enlightening depiction. The description is aimed at making it easy for anyone who reads the document, to know about the material in detail.
Part Name: The unique name given to each part allows anybody to recognize the part effectively without having to verify it from other sources.
Part Number: This is unique to each part. This facilitates an easy reference of parts by anyone engaged in the manufacturing cycle. The unique part number also helps in identifying the parts.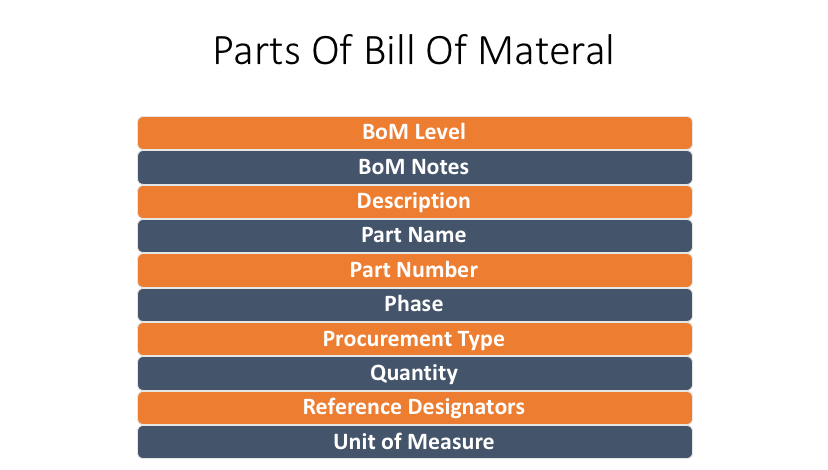 Phase: The different stages in the lifecycle of the product are designated by phases. This could be explained as: when a part is in the middle of the process of completion, then it is said to be in the 'Production Phase' or 'In production'. Other terms for phases could be 'Unreleased' to identify the parts that haven't been approved yet. These terms hold significance as they enable easy tracking of the status of completion of a part.
Procurement Type: This term specifies the method through which the parts are acquired.
Quantity: This highlights the amount or number of parts used in each assembly for BoM. It is a critical tool that empowers you for precise purchasing.
Reference Designators: These are used when a product incorporates printed circuit board assemblies - PCBAs. The reference designators utilized to clarify exhaustively how the part fits on the circuit boards.
Unit of Measure: As a part of BoM, the unit of measure is used to evaluate the part or material. Some examples of units of measure are ounces, feet, inches, each. This guarantees that exact amounts are bought and conveyed to assembly lines.
5 Key Parameters to Address before Creating a Bill of Materials
While there are multiple factors you should consider before making your Bill of Materials, asking the following questions could be beneficial.
What kind of product is being manufactured?
Before you begin making your BoM, the design phase might already be underway. Although the design may be revised, you still need to put in place an initial design. This helps you gather information about the parts to be purchased for completing the manufacturing process successfully. You should also consider keeping track of manufacturing industry trends at this stage.
Is Managing the BoM a Huge Task?
As the product develops, then BoM is likely to undergo multiple changes and modifications. Also, it will be used by many people across the departments and phases. Setting up a framework that facilitates the latest and the updated version to all who access it is essential.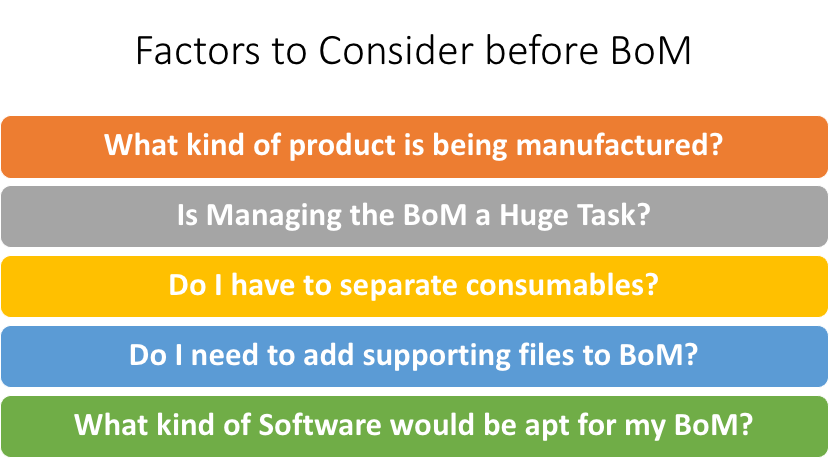 Do I have to separate consumables?
You must carefully register all the consumables you shall use. When you draft your BoM, you should include only those consumables that will go into the making of the final product. Documenting these components wisely is important.
Itemization or separating each consumable is crucial for maintaining accuracy in the BoM. Manufacturers tend to neglect common consumables like fasteners, glue, labels, boxes, cartons, and other packaging materials. Itemizing and including these materials in the BoM can help avoid delaying procurement and production.
Do I need to add supporting files to BoM?
While not all BoMs require supporting files, but there could be cases when BoMs need data sheets, drawings, Computer-aided design drawings along with some sub-assembly guidelines. You should ensure that each file is attached appropriately with the corresponding BoM-level items.
What kind of Software would be apt for my BoM?
Good software for creating and managing your BoM simplifies the process and helps you put up accurate records. While Excel is the most preferred choice for most companies, you may need advanced software down the line. A more developed business with intricate projects will require software that allows them to track and update in real-time.
BoM Record Reconciliation
You know that your BoM will undergo multiple iterations in the design phase. You must ascertain that you have all information intact in case you need revisions. You should be able to compare your current version with the earlier ones. This will help you understand what modifications have been done.
You should additionally be able to simply navigate up and down the indented bill of materials. It enables you to examine all components and subassemblies and how they connect.
Why is BoM Important?
BoM affects the inventory, as the raw material acquisition and the overall process of assembling the parts depends on BoM. An incorrect BoM can prompt a lot of revisions, loss of income for all individuals involved in the process. When the worth of parts or amounts is entered mistakenly, it could influence the productivity of the group or the people answerable for the item.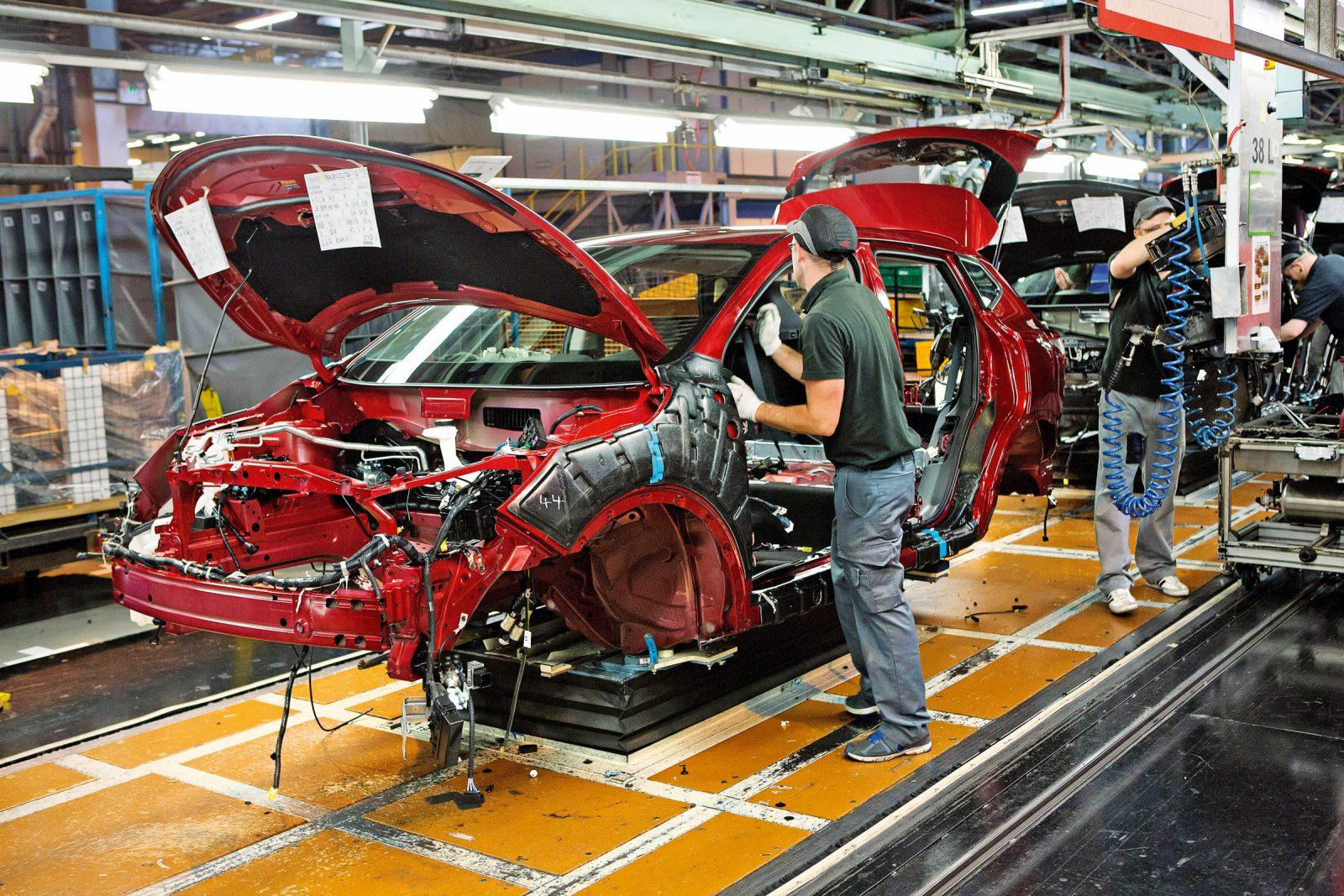 Here are some aspects that represent the importance of BoM:
Product-specific: A bill of materials is rightly referred to as a shopping list as it enlists all the details of the raw material like its quantity, name, number, and other specifications. This enables a simple procurement of raw materials.
All departments on one page: To ensure that the production or the manufacturing of the product runs smoothly, all the departments must access the updated BoM. When you create a BoM which is efficient enough to be updated, all the departments can then know about the status of the procedure in real-time. This saves time and effort as all are in sync.
Better Planning: The mapping out of the projects in terms of deadlines and the number of people required on the project are all a part of planning. An extensive list constitutes better planning to oversee the project.
Improved Costing: Better planning leads to accurate information on the board. Factors like time, the number of materials, and guidelines are required to help the sales team to order efficiently. This helps in better costing and improves the overall cost-efficiency.
5 Benefits of using Bill of Materials
Most manufacturing organizations utilize a bill of materials in some structure when planning and assembling their items. In its fundamental form, a BoM is a list of the multitude of materials required and may also include the directions to make the product. This is specifically alluded to as a single level bill of materials. Apart from the generally known benefits, here are some more that we should know:
Simplifies the intricate production structure
With all the guidelines mentioned clearly, it is easy to follow and understand the steps in the BoM. The overall manufacturing process may be complex, but a BoM simplifies it for the team.
Diminishes the need for thorough knowledge
This is more applicable to a multi-level BoM, which contains a detailed breakdown of the details of each component. With so much information explicitly available, the BoM reduces the need for deep knowledge of the production process.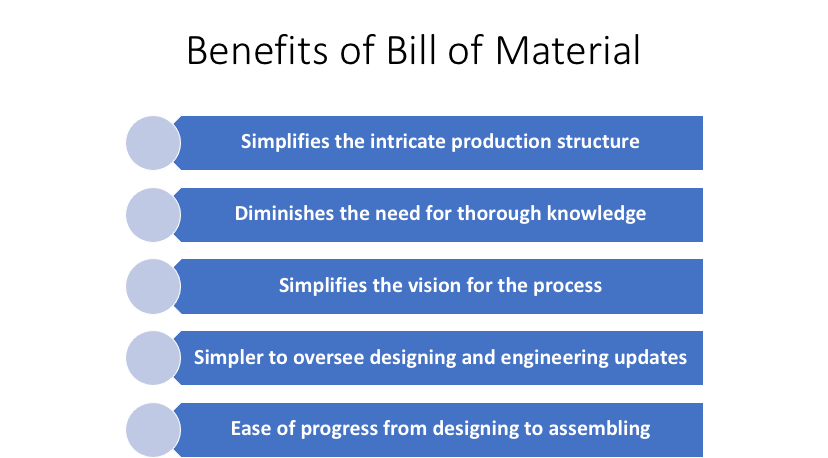 Simplifies the vision for the process
A BoM makes it simpler to picture how parts meet up to frame the final product.
Simpler to oversee designing and engineering updates
With all details being present on the document, it becomes easy to supervise the engineering process.
Ease of progress from designing to assembling
A BoM essentially carries data of all assemblies, subassemblies, components, and their respective details. After each sub-process when the BoM is updated, it makes it easier for the next team to take up from the last point, facilitating easy navigation from engineering to assembling.
How does using a Bill of Materials affect inventory?
A BoM gives a portrayal of the individual segments and the connection between each different part utilized underway. All segments needed to make a total shippable product are recorded by part number, name, description, and amount.
The significance of a BoM for inventory administration is that it gives an exhaustive and exact image of what is required. It includes all the required materials along with the mechanisms involved in manufacturing the product.
Having knowledge of the entire assembly enhances inventory control, gives better outputs, brings improved productivity, cost-viability, and upgraded quality and have better quality control.
Let's see this illustration for getting a grip over the topic:
We are assuming a mobile phone manufacturing company that requires raw components to produce the finished good.
Bill of Materials of 'Z+' Smartphone
This bill of materials clearly indicates the type, name, and quantity of the part required to produce 1 finished product.
As opposed to this, let us see an example of a phone that requires 3 cameras as a finished product.
This bill highlights the change in the number of camera components required for this product.
This way the inventory management is more convenient as a clear bill leads to efficient purchasing of components.
To summarize, the BoM is effective in the following ways to the inventory:
Increase Production Throughput: Estimating the raw materials required beforehand, thereby increases production throughput.
Signals Production Shortfalls: Quantity and costs involved in the production of finished goods can be indicated from a BoM. Material requirement planning and cost associated can be addressed very easily.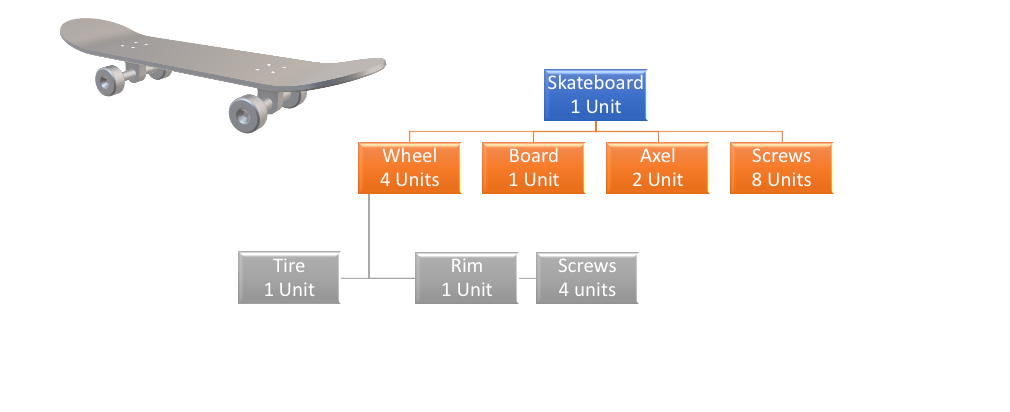 How does using a Bill of Materials affect Accounting?
A Bill of Materials is a robust way of calculating cost of the product as well as the cost of the individual raw material gone into the making of the final product. It is an integral part of Material Requirement Planning (MRP).
Apart from the cost of the product and raw materials, a bill of materials also estimates the junk that would be generated in the manufacturing process. All these costs should be accurately included in a BoM which eventually affects the accounting process.
We can see this example to explore how cost estimation is done using BoM.
Download the Free Bill of Material Template
An all-inclusive template for bill of materials guarantees that all your goods/products comprise of similar materials and they have the right proportions. There are a few sorts of BOM formats you can make contingent based on your requirements and inclinations. Regardless of whether your business doesn't include assembly, finding out about this format is profoundly useful.
Download Bill Of Material (BoM) Template
Get 5 excel templates to set up Bill of Materials For Free
How can Deskera Help You?
As a business owner, you can invest in manufacturing and inventory software that can help you keep track of your goods, inventory, finances, journal entries, balance sheet, and production costs. A successful manufacturing business needs an efficient inventory tracking, management, and financing process that meets its specific needs.
With Deskera ERP, you can streamline your manufacturing process amazingly well.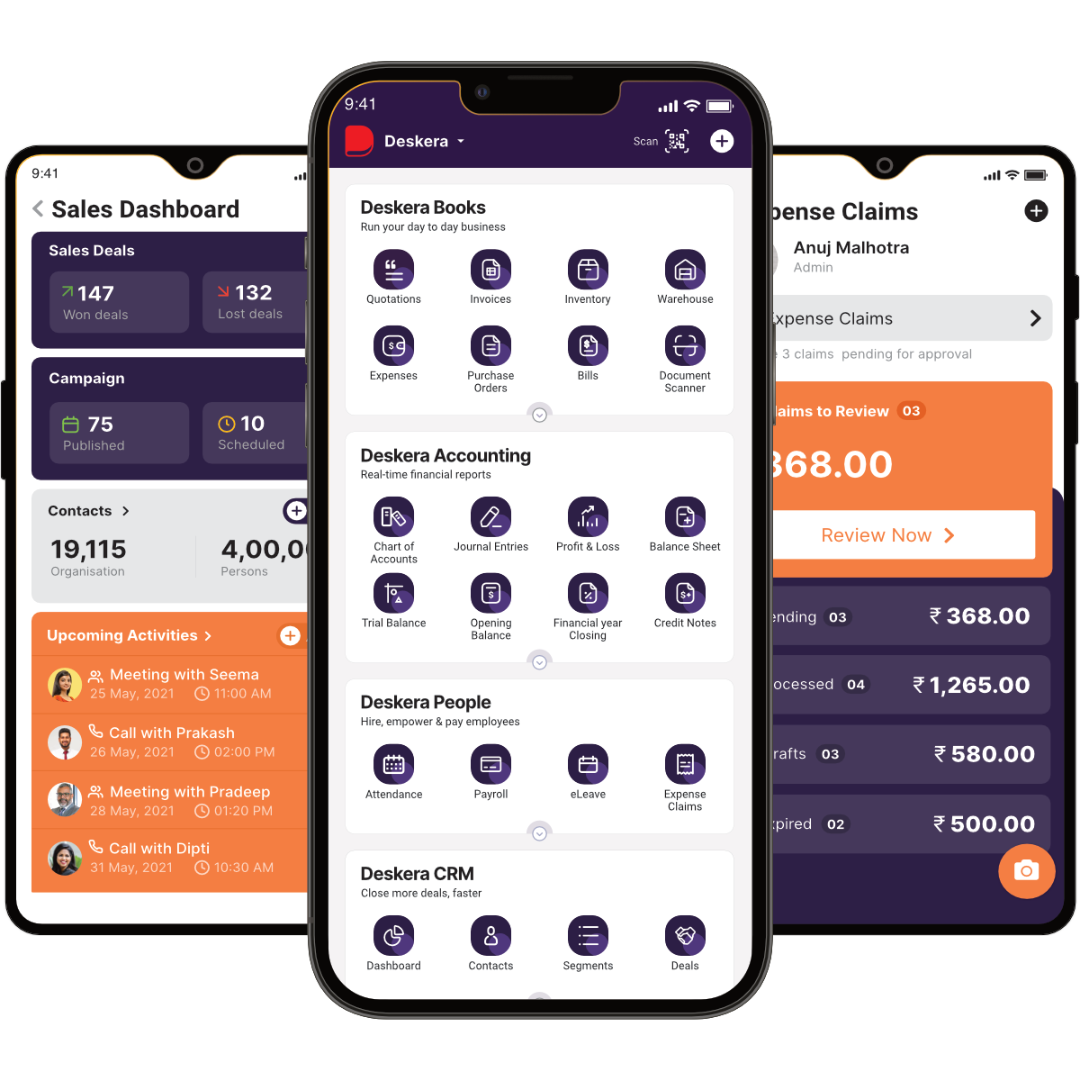 Deskera Books is an online accounting software that your business can use to automate the process of journal entry creation and save time. The double-entry record will be auto-populated for each sale and purchase business transaction in debit and credit terms. Deskera has the transaction data consolidated into each ledger account. Their values will automatically flow to respective financial reports.
You can have access to Deskera's ready-made Profit and Loss Statement, Balance Sheet, and other financial reports in an instant.
Deskera can also help with your inventory management,  customer relationship management, HR, attendance and payroll management software. Deskera can help you generate payroll and payslips in minutes with Deskera People. Your employees can view their payslips, apply for time off, and file their claims and expenses online.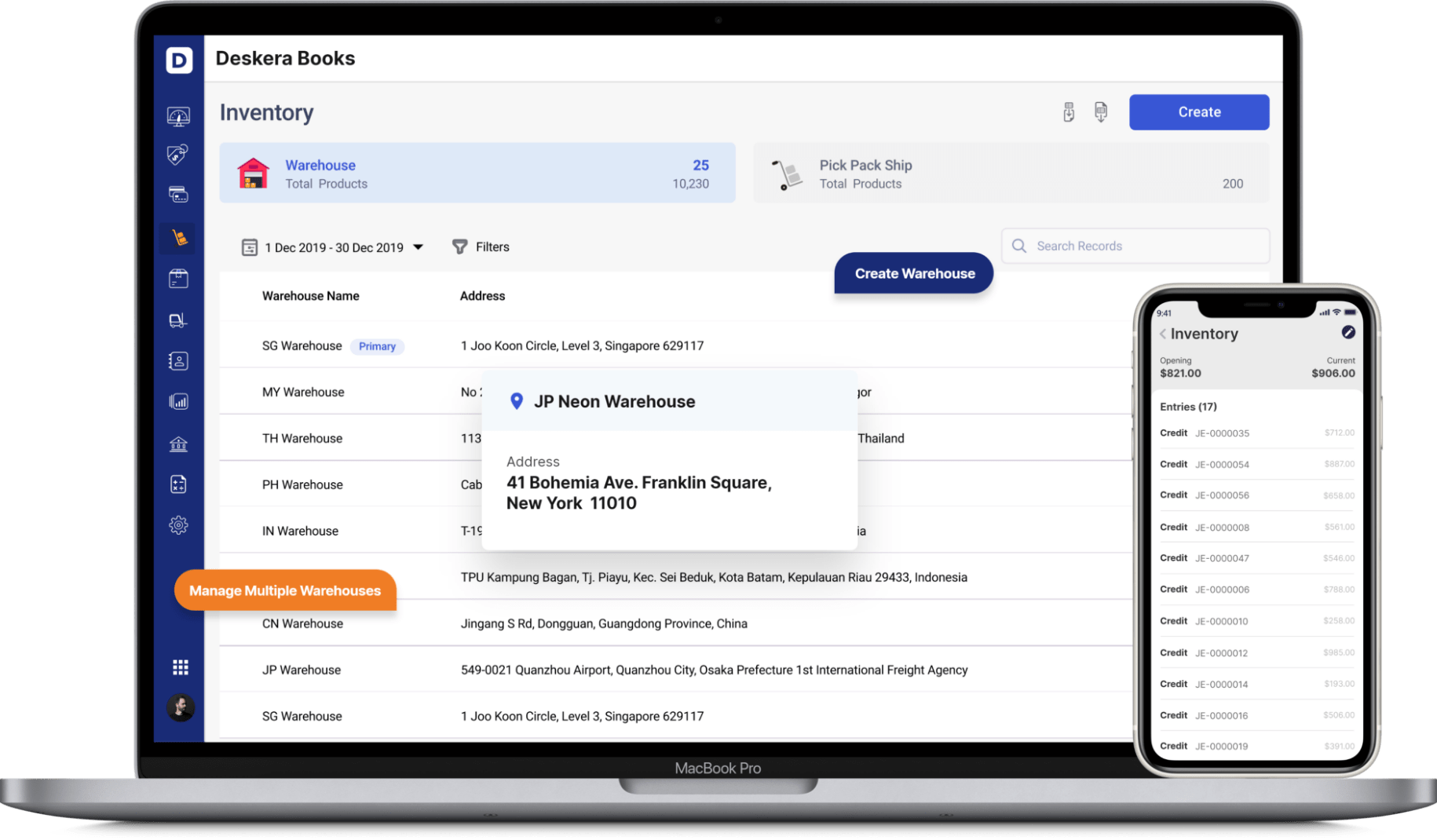 With Deksera CRM you can manage contact and deal management, sales pipelines, email campaigns, customer support, etc. You can manage both sales and support from one single platform. You can generate leads for your business by creating email campaigns and view performance with detailed analytics on open rates and click-through rates (CTR).
Deskera is an all-in-one software that can overall help with your business to bring in more leads, manage customers and generate more revenue.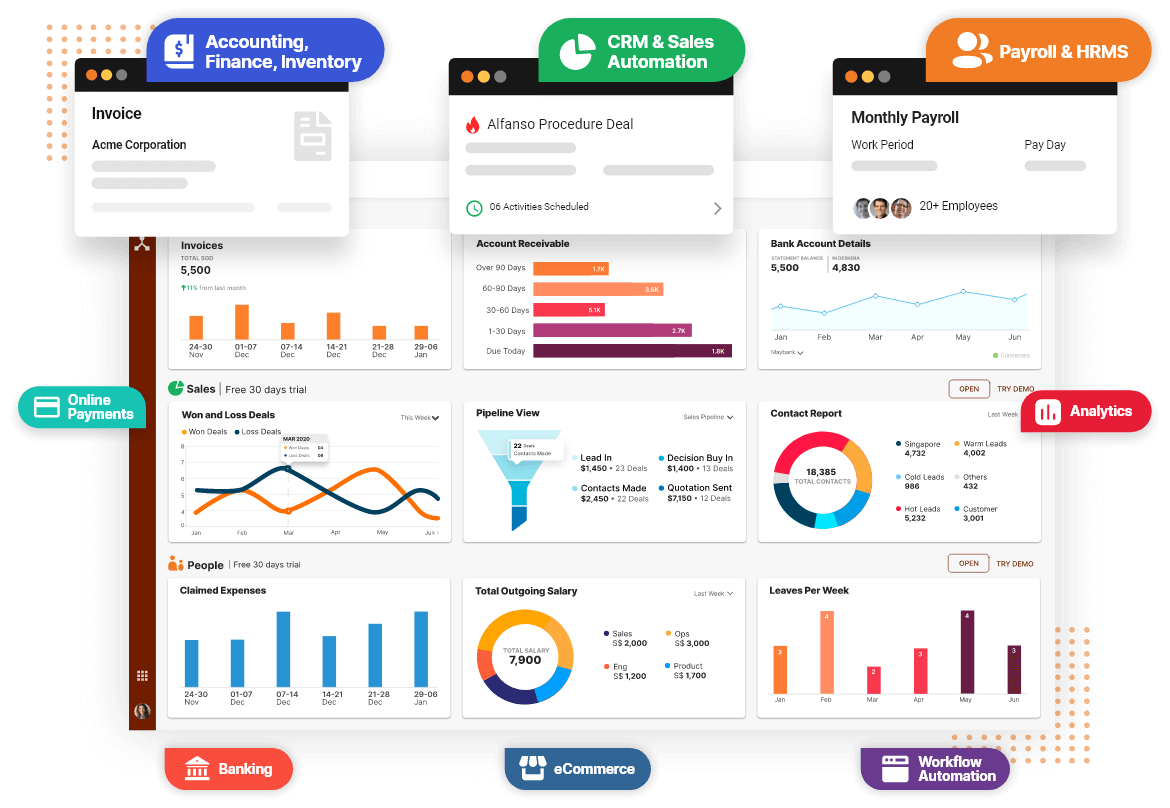 Streamline Your Manufacturing Process with Deskera
Contact Us Today for a Demo of Deskera MRP
Key Takeaways
In this article, we have highlighted some of the most essential features of a Bill of Materials. Let us summarize them here before winding up:
A bill of materials (BoM) is a detailed document about parts, components, assemblies, and different materials needed to make a product.
A BoM discloses a piece of comprehensive information about the cost and the quantities of the raw components and assemblies used in the manufacturing process.
Improved planning, costing, and ease of access are some of the benefits of using a BoM.
Due to its ability to display cost and quantities of the materials used, BoM aids in inventory management as well as cost accounting
Related Articles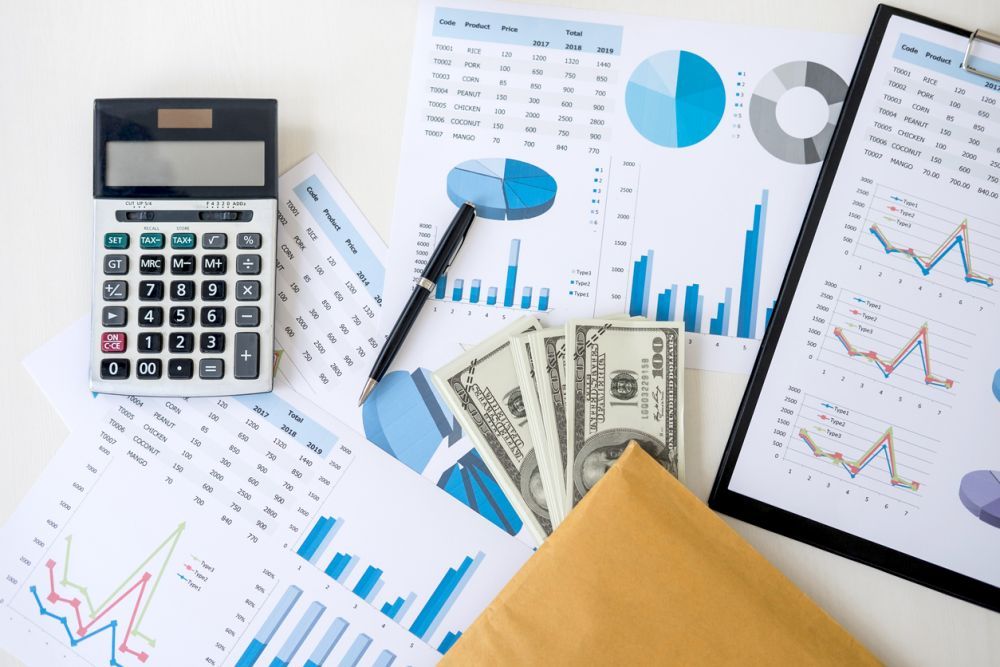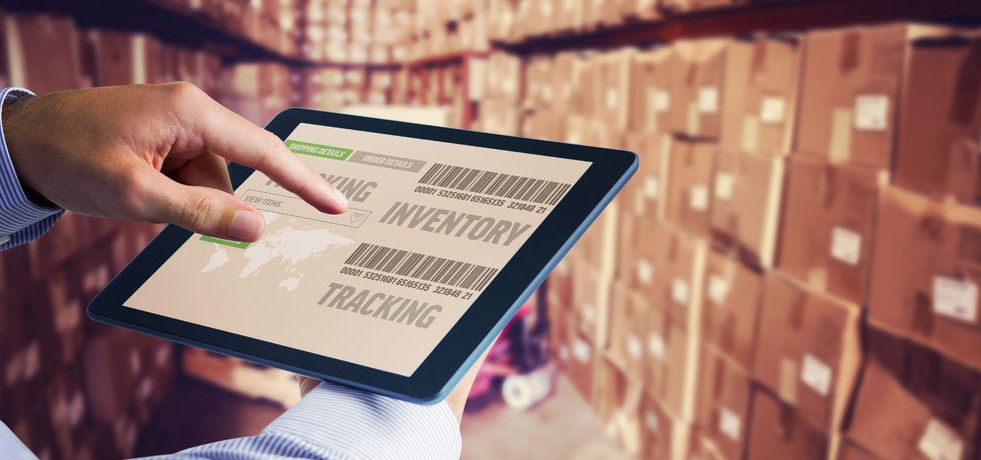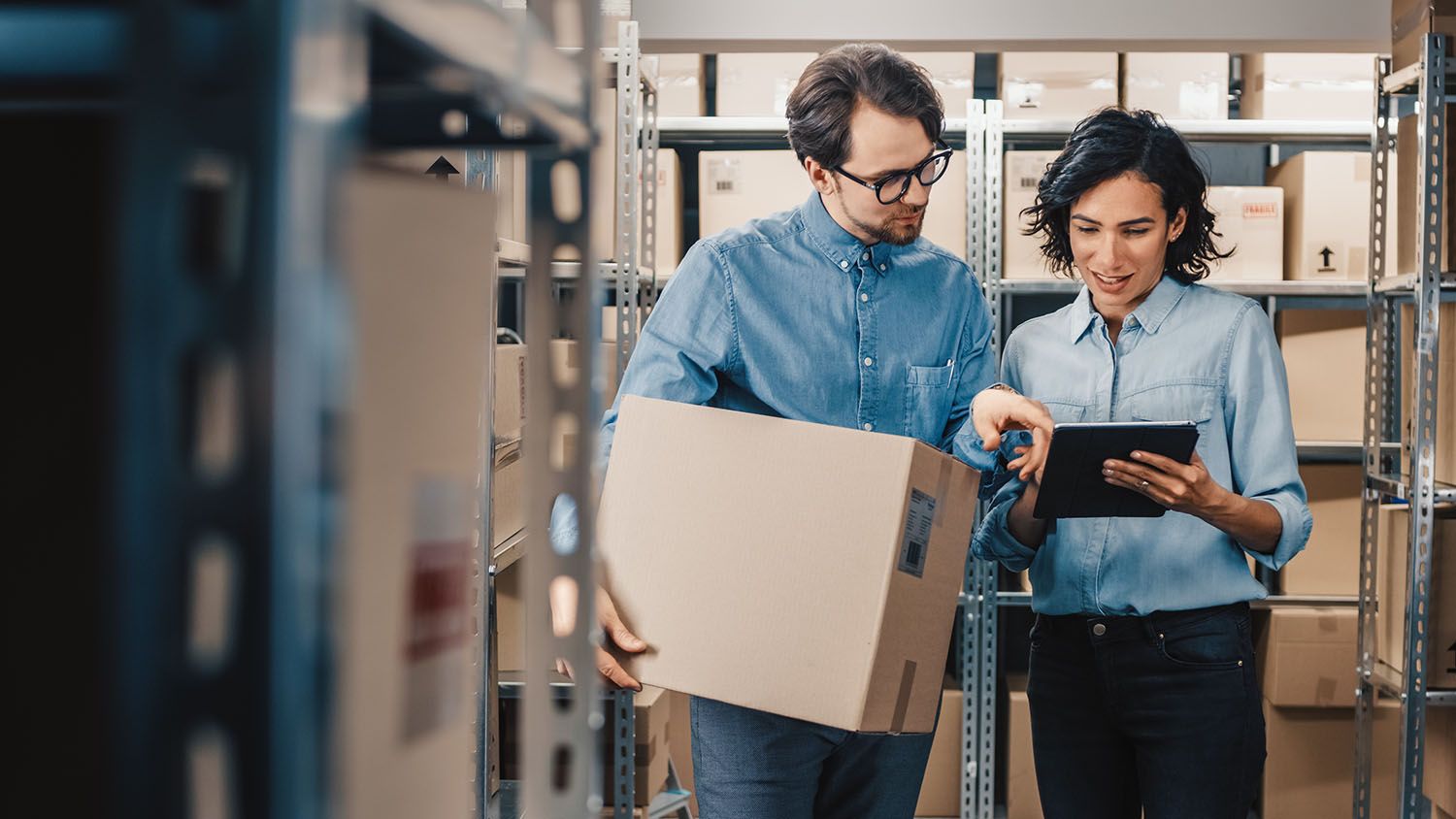 ---
---