If you are in love with Marketing and if that is your forte, but simultaneously, you also want to be your boss, then becoming a freelance marketing expert is your answer where you can get the best of both worlds. Here is a guide to assist, encourage, empower and enlighten you on how you can immerse yourself in the world of freelance marketing jobs.
Through this guide, you will learn what freelance marketing means, how to become a freelance marketing expert, career opportunities related to freelance marketing, the advantages and disadvantages of freelance marketing, and the best jobs you can take up as a freelance marketing expert. Here we have discussed the roots of Freelance Marketing, and it's not only relevant for 2021 but forever.
This is what this guide will encompass:
Contents
What is Freelance Marketing?
Features of a Freelance Marketing Job
Misconceptions about Freelance Marketing
Challenges of getting into Freelance Marketing
Why should you take up Freelance Marketing?
Top Benefits of Freelance Marketing Jobs
Top Freelance Marketing Jobs to Choose
How to start Freelance Marketing?
Skills Required to be a Freelance Marketing Expert
Portfolio Making to initiate Freelance Marketing
Cons of Freelance Marketing Jobs
What is Freelance Marketing?
A freelance marketing job typically means a person who is self-employed and who sells his/her services by working on a job and getting paid for it.
Freelance Marketing means that without being a full-time employee, you can assist clients and companies in product marketing to sell their brand. Your primary objective is to capture potential leads and convert them into sales after diligently directing them to the client using your skills, for which you will get paid.
You are your boss, and you are at a free will to choose your clients and companies. Your working hours and place of work are not restricted – the bottom line – your set target should be met. Becoming a freelance marketing expert is a rage now, especially considering the 'work from home' culture forcefully promoted by the Pandemic in 2020. It is an awesome opportunity for people who want to work from home and work in the field of freelance marketing without restricting themselves to a single company or brand.
The best feature of freelance marketing is that it is highly in demand, and the pay scale is quite high (much higher as compared to a standard 9-5 job), which can vary anywhere between Rs. 50000 – Rs. 1 lakh per month. So, you have a great career ahead if you choose to get into freelance marketing.
Features of a Freelance Marketing Job
Employment Status of a Freelance Marketing Expert- Self-employed
Tax Responsibility – Pays self-employment tax (as per the government norms and rules)
Benefit Responsibility – Responsible for his/her benefits
Work Hours - Flexible
Rate/Cost determination – Sets own rates
Number of Clients – Can have several clients as per individual bandwidth
Project Duration – Shorter projects of freelance marketing which can be recurring in nature
Place of Work - Remote
Control – Full control of schedule and work
Benefits that a freelance marketing individual won't be eligible for:
PF
Employee benefits
Getting office computer/laptop
Gratuity/Retirement Fund
Paid phone/internet bills
Misconceptions about Freelance Marketing
1. Freelance marketing experts earn less money, or they earn a lot
This is a myth – the earning capacity entirely depends on how many clients can you handle at one time, how much work can you take up and submit on time, and the kind of work you handle. It depends on a person's will and skill.
2. Freelance marketing can be done only from home
Many people work full-time and indulge in freelance marketing as well. Many do it as a second source of income. Many consider freelance marketing as a primary source of income but may have to report to work as the situation demands.
3. Freelance marketing hurts the regular employees and gives them fewer opportunities
These are two different streams and do not affect the role/income/responsibility of a regular employee of any firm. Their job role and working structure are entirely different from a freelance marketing agent.
4. Freelance marketing individuals are not answerable to anyone
That's not true. When you take up a project – you become answerable to your client for its completion, quality, and to meet the expectations.
5. While doing freelance marketing – you don't have to work very hard
It is a lot of hard work which you should never take for granted. This job may affect your entire schedule, meal timings, sleep hours, and may affect your health, if not dealt with professionally.
6. Freelance marketing is not legal
It is very much legal; in fact, it is highly in demand. The income of a freelance marketing individual is taxable and is duly considered by the Government and policies of every country.
7. Freelance marketing is a piece of cake
Try it and see – It surely isn't.
Challenges of getting into Freelance Marketing
Undoubtedly, freelance marketing is a fantastic career opportunity, but it comes with its challenges.
It may get difficult for you to handle it all by yourself. You may need a team to assist you, especially if you plan to expand your work and work on bigger projects
Timely payments could be an issue. You need to beware of fake clients and be smart enough to demand your payments on time without offending the client
You may not get a loan/credit card as easily as a regular employee would. Your credit rating may also get affected since you are not a regular employee of any company
You need to be very particular with deadlines when it comes to freelance marketing. If you miss out on one – it may affect your clientele, your income, and your goodwill. Don't give your company any chance to complain about you
You need to keep upskilling yourself – There is no company to train and develop you now and then, and upgrade your skills. You will have to do that on your own
Why should you take up Freelance Marketing?
Despite the challenges and hurdles, freelance marketing remains a lucrative opportunity for many. Let us look at a few reasons why you should take up freelance marketing as your career:
You are your boss
You don't have to rush
You set your working hours
You set your place of work while doing freelance marketing. You can identify the 4Ps marketing strategy – place, product, price, and promote and set yourself up for growth and success in freelance marketing
You own your skills
You get paid for what you do
You are up-to-date with the industry
You have time for yourself
You can manage each project like a pro in freelance marketing and brush yourself up for customer success.
You enjoy your rewards
Pre-requisites of getting into freelance marketing
A quality workstation
A decent, secluded, and private place to work
A good internet connection
A cup of tea/coffee to keep you going
Top Benefits of Freelance Marketing Jobs:
Here is why taking up freelance marketing can be highly beneficial for you;
1. You can make money out of something you are in love with
If marketing is your forte, then you can take up freelance marketing quite passionately. One of the biggest perks of freelance marketing is doing something you love and making good money out of it. You can work with the biggies in the market, expand your horizon, and aim to get plenty of freelance marketing work as there are all kinds of freelance marketing jobs out there.
2. Work with people you like working with
No need to get stuck with a boss or colleague you don't get along with. Office politics is way out of the question, and there are no useless gossips that can distract you from your work. You work with the elite clients you enjoy working with and who can offer your lucrative deals, that you can conveniently manage.
3. Work from anywhere while in a freelance marketing job
No more seeking leaves for that holiday, you wanted to go for. Yes, you can take your work anywhere, work for an hour and submit it within your timeline. It's a great opportunity especially if you have kids or other responsibilities, wherein you don't need to seek permission before you take time off to cater to your needs.
4. You are your boss
You are fully in charge. There's no one ordering or instructing you. You decide your price, and once you are established in the world of freelance marketing, you can set your price higher.
Top Freelance Marketing Jobs to Choose
Some of the most enticing and lucrative freelance marketing jobs that you can consider are:
1. Freelance Marketing Expert
A typical freelance marketing generalist, wherein you can work with multiple companies and manage their social media handles, email marketing business through newsletters and drive relevant consumers to improve brand recognition trust.
2. Freelance Marketing Content-writing specialist
Content marketing and writing is the backbone of freelance marketing, wherein you can follow a solid marketing plan to enhance traffic and augment Google rankings. You can work on blog posts, book covers, white papers, eBooks, proactive customer service emails, and social media posts for clients applying relevant search engine optimization and using relevant content distribution channels.
3. SEO Specialist
An SEO freelance marketing specialist will research and analyze the best practices and trends and implement the latest freelance marketing strategies to increase the level of traffic to your website and social media. The aim is to improve customer experience feedback and to convert potential leads into actual sales. You can get into PPC advertising, or become a Graphic Designer, Email Marketing funnels Specialist with an email marketing strategy, Web Developer, affiliate marketing, AI Specialist, UX Designer, or a Copywriter
4. Community Freelance Marketing Manager
Becoming a community freelance marketing manager will empower you to talk to the audience, build relationships, create spaces, and make sure everyone I happy.
5. Social Media Specialist
This is the in-thing today, wherein as a freelance marketing expert, you can work on your client's social media channels, posting regular content on it, run contests, collect testimonials, and analyze data across all platforms.
6. Search Engine Freelance Marketing Specialist
SEM freelance marketing refers to the process of gaining website traffic by purchasing ads on search engines. You should have the expertise to use analytics to study website traffic patterns and find out which of the pay-per-click advertising strategies work best.
7. Partner Freelance Marketing Manager
This is another role, that requires outstanding people skills, and you could work on it as a freelance marketing specialist. This portfolio requires you to work with a lot of people daily, from influencers, sales agents, art directors, to financial teams.
How to start Freelance Marketing?
Here's a step-by-step guide to getting you started in freelance marketing the right way:
Step 1: Identify your talents and skillsets
You need to identify which stream of freelance marketing you best into according to the soft skills and talents that you possess.
Step 2 - Hone Your Skills
Constantly upgrade your skills as freelance marketing is a complex, and fast-paced industry.
Step 3: Find a Niche
Be specific and narrow down your niche. Find a freelance marketing attribution category that suits you the most and where you fit the best.
Step 4: Develop a Personal Brand
You need to be an exception in your services and stand out from all the other freelance marketing competitors. Have your own USP, create a solid portfolio and bag the best deals.
Step 5: Look for Clients
You need to wait patiently for your first project as a freelance marketing expert. You may need to conduct extensive research on the right kind of clients you want to work for and check if they have a place for you.
Step 6: Work on your pricing and costing
Don't underestimate your work's value, and simultaneously don't be afraid to start from the bottom when in freelance marketing. Decide your rate and you can charge your clients on an hourly basis, get paid for a project, monthly pay-out, or on a commission basis. Some other strategies used to calculate pay are cost-plus pricing, market-rate pricing, and value-based pricing.
Step 7 - Build Credibility
Build your online presence and start a network of people who can refer you. For referrals, volunteer if the need be.
Step 8 - Learn to a sales pitch
Clients love to work with freelance marketing experts who are honest, transparent, and who give all the information upfront. Learn to sell your skills and services efficiently with a good sales pitch.
Step 10 - Put together a simple portfolio to show prospective clients
Create a professional portfolio with all relevant details (mentioned below).
Step 11 - Create an online presence
You must let everyone know that you are into freelance marketing. Spread the word online so that potential clients know all your details about your services.
Step 12 - Get testimonials from your clients
Don't forget to ask for client testimonials after the completion of your project as the voice of the customer is of paramount importance. It is essential to demonstrate your skill, talent, and expertise. Testimonials and reviews can encourage potential clients to hire you.
Skills that can help you become a freelance marketing expert:
Thorough knowledge of Freelance Marketing and Sales, email marketing automation tools, IT, Websites, AI, and Software
All about Mobile Phones and Computing
Know-how about design, media, architecture, general knowledge, languages and translations, writing and content
Thorough knowledge about types of customer service, customer service outsourcing, and customer service metrics
Teaching and training skills
Solid eCommerce email marketing skills
Business Accounting, Counselling, HR, and Legal knowledge
Science and Engineering
Skills Required to be a Freelance Marketing Expert
Soft skills are a must
You should be able to select a niche/domain for yourself that is descriptive of your work style
You should know the difference between advertising and marketing
You must have an impressive portfolio
You can get into freelance marketing even if you are a fresher. However, if you have work experience, it's even better for you
Concentrate on Freelance marketing KPIs (key performance indicators) to measure your progress towards a defined goal within your marketing channels
You should be competitive, diligent, patient, and committed to your work
Focus on performance marketing
You should be thoroughly aware of the industry and market you are dealing with
Finally, you should be in love with your job, because if you think it's a burden, or if you don't enjoy it, you won't be able to make a career out of this opportunity
Portfolio Making to initiate Freelance Marketing
Your portfolio or resume talks about your experience, skills, collection of projects taken up, and your personality. A convincing and impressive portfolio can help you pitch in for lucrative projects and add significant value to your expertise.
You must create a solid portfolio that includes:
An overview and an introduction of your work
An outline of your objectives
Introduces your approach, schedule, and timeline
A strategy that you follow to meet the client requirements
Your strengths as a freelance marketing expert
Cons of Freelance Marketing
You won't get company-paid health insurance; instead, you will have to buy one for yourself
You may have to face stiff competition and you would have to stand out from other freelance marketing experts
You have no fixed income as it entirely depends on the quality and payscale of your work and how much you can take up
You will have to update your skills at your own cost as no one will sponsor you to upgrade your skills
There is more admin work while doing freelance marketing than you expect
You may feel lonely without colleagues
Constantly learning new tools and techniques in freelance marketing can be overwhelming
Being your boss also means, you are the only one managing everything. It could get taxing
How Deskera Can Assist You?
Whether you are a sales manager or running your own business, there are tons of duties and responsibilities that you have to fulfill. Using the Deskera CRM system, you can manage your marketing contacts, leads and sales deals. You can use the CRM system to manage all customer data and manage your leads, CRM marketing, sales negotiations and deals.
Doing so will help you to save the time taken in transferring customer data between the different systems. Having a good CRM system will help you manage your financial and sales reports and be prepared to kick-off your meetings.
Deskera can also assist you with real-time updates about your business like cash flow status, customer satisfaction, inventory management, sales, purchases, purchase orders, customer tickets, customer satisfaction, managing leads, revenues, profit, and loss statements, and balance sheets.
Moreover, it would also help in integrating sales methodology across different platforms onto one system so that you have a consolidated list for email campaigns, leads management, and sales pipeline to mention a few.
It will also help you to sync between your orders, payments, taxes, refunds, product variants, sending out invoices and reminders, facilitating invoice management, and even undertaking follow-ups and advertisement campaigns.
Such a consolidated platform will help you to improve your sales through building effective sales compensation plans and also facilitate faster and well-informed decision-making. It will help you in strengthening your opportunities and being braced for the threats.
Deskera books and Deskera CRM will also be able to ensure the highest customer satisfaction and thereby an increase in net revenues and net profits.
Try Deskera For Your Business Today
Sign Up For Free Trial
Conclusion
Starting is more important. To be successful in freelance marketing, you simply need to acquire quality skills and master them. You just have to maintain a good network, build professional relationships that can help you with abundant opportunities, deliver quality work, thrive and win more projects, maintain consistency. Breaking into the world of freelance marketing can ensure endless rewards if done correctly. Be proactive, reactive, and reliable, and keep motivating yourself. In freelance marketing, nothing is stopping you from earning double or triple your income and getting you closer to your dream freelance marketing career.
Key Takeaways
When you are into freelance marketing, you can't stop learning. Your focus should be on managing your schedule, work, timelines, admin work, and client proficiently to keep your services afloat
Communication is the key, wherein getting freelance marketing work is one thing, and maintaining customer retention and customer loyalty is another. You must possess the required skills to keep getting quality work from the best of clients across
Consider collaboration over competition, wherein you can learn from others, make considerable partnerships, and even build a team, rather than considering other freelance marketing experts your competitors
Do great work as this will make you stay and rise in the field of freelance marketing. Build solid connections with businesses and clients that you admire
Be flexible and adapt to the situation. It's not a single company or one client, you will be working for, so versatility and flexibility should be your forte
Treat yourself like a business, and not just a freelance marketing agency. Build credibility and goodwill, get returning customers and referrals, and meet deadlines as promised
Never say no to work for money and create customer objections. Volunteer and show your worth first, then concentrate on increasing your price
Grab the right kind of attention and possess the art of convincing your clients by displaying the quality of your work
Related Articles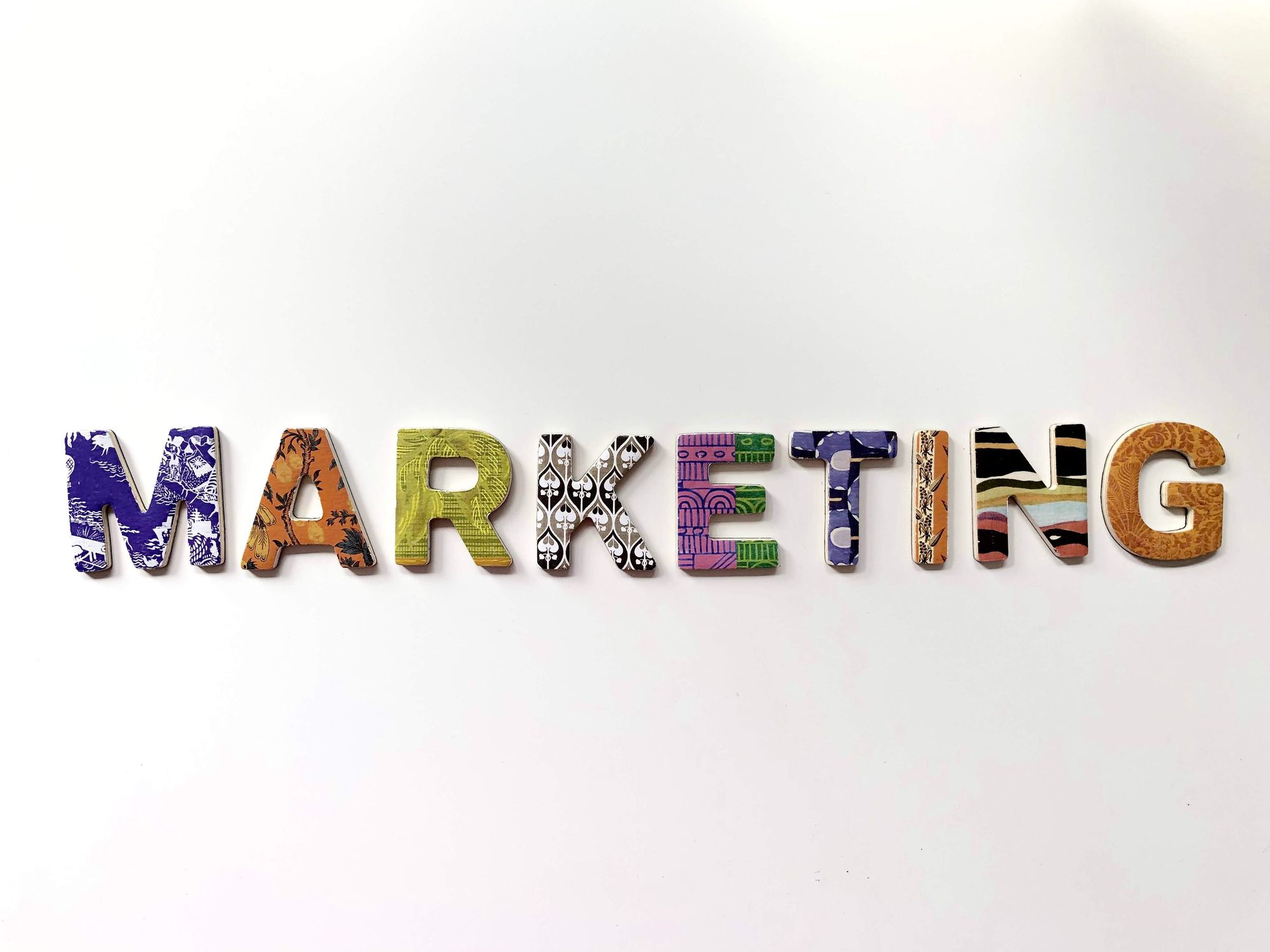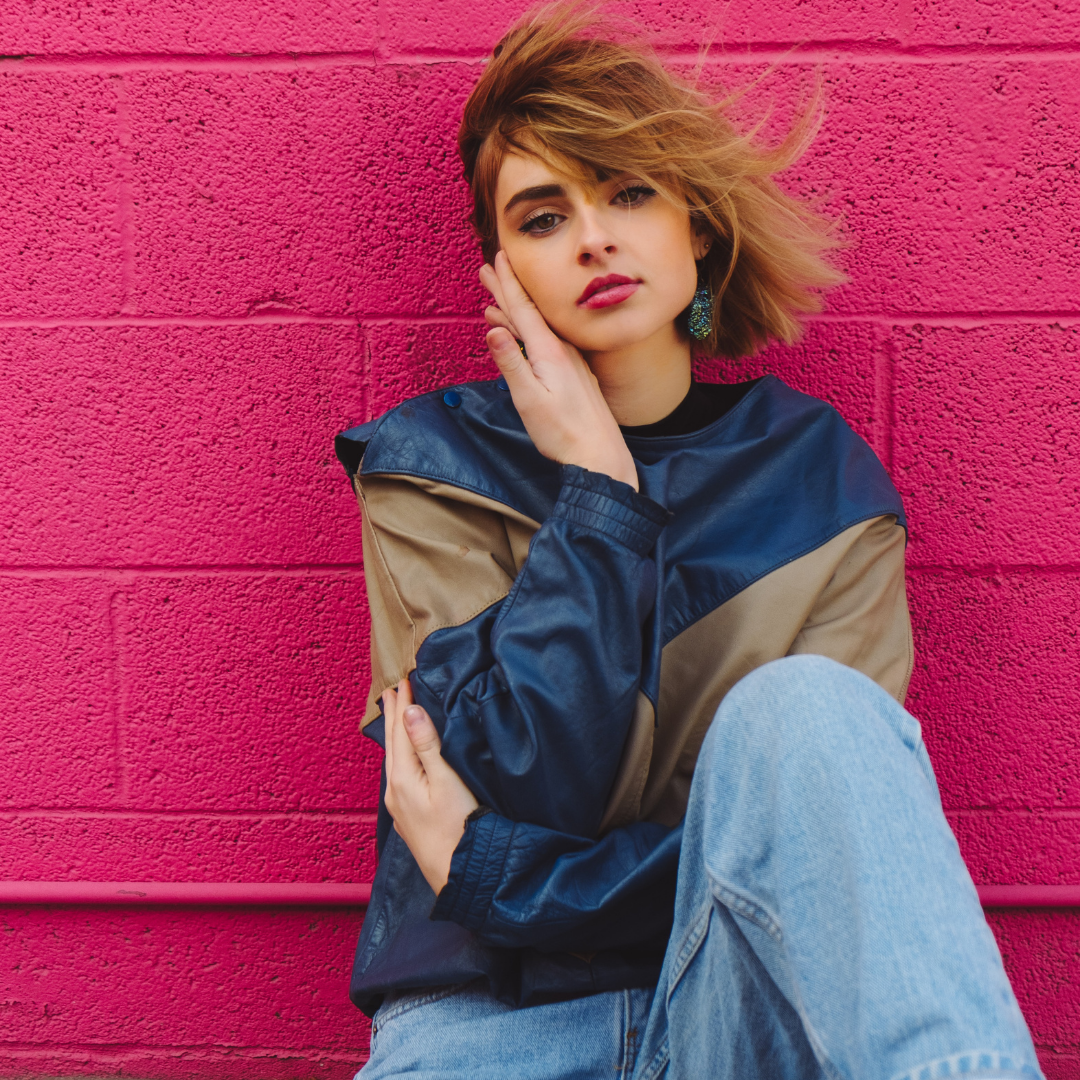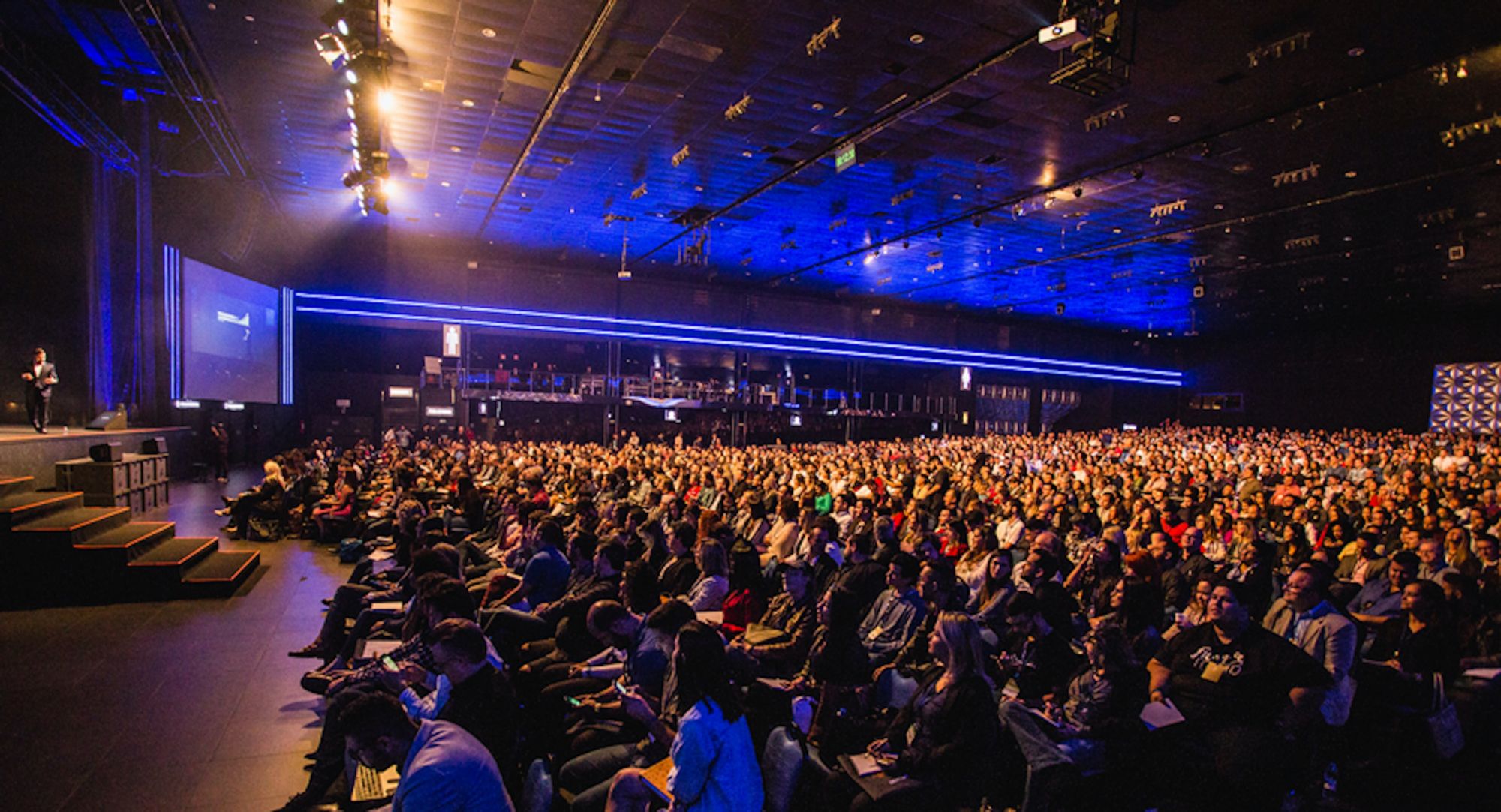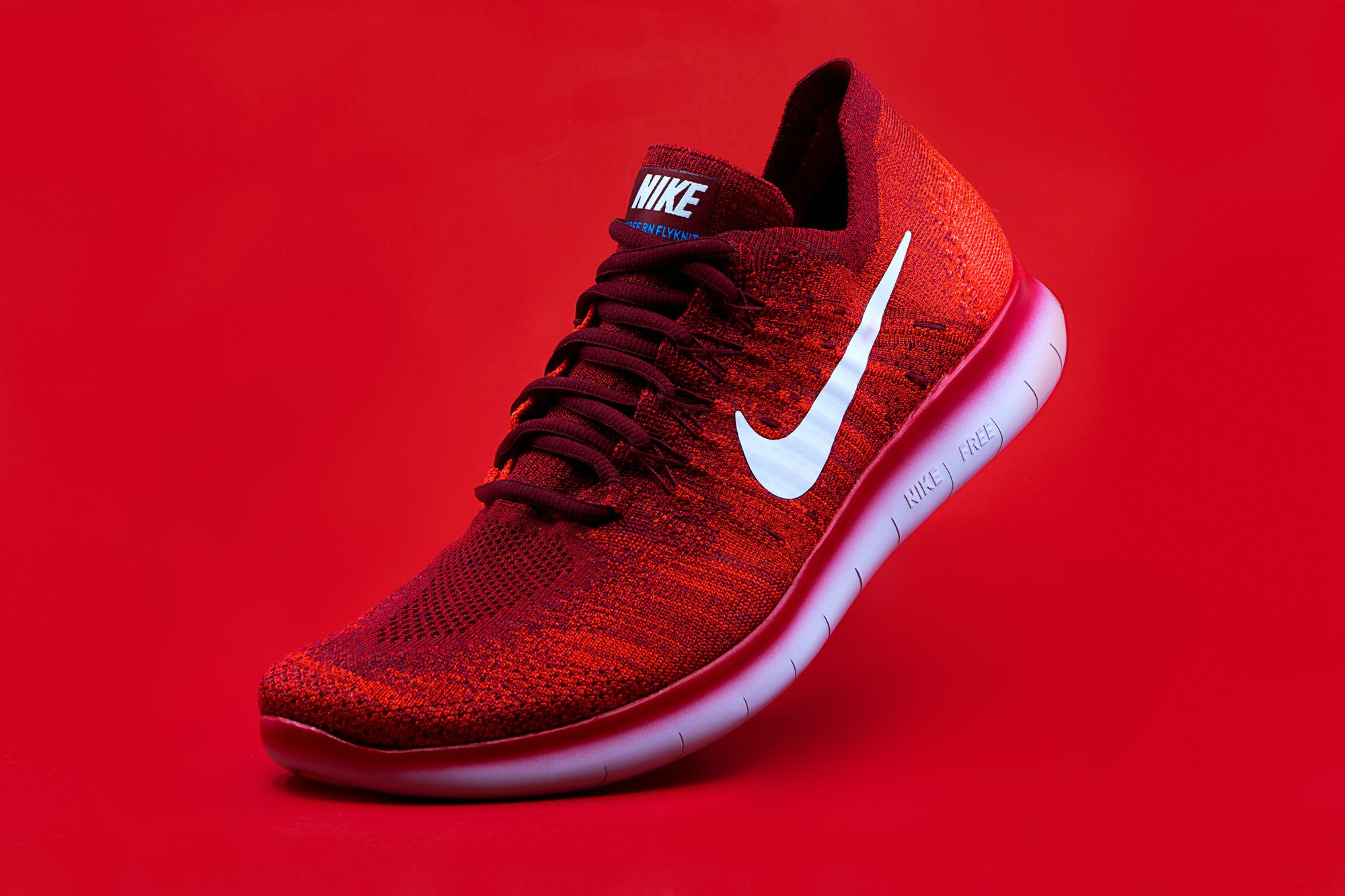 ---
---