The output of the U.S. quick service restaurant (QSR) industry, a major contributor to the worldwide restaurant market, was predicted to rise by about $100 billion over a fifteen-year period.
Through ERP, restaurants have become a part of many Americans' daily lives on a personal and business level. From a single dashboard, one can manage inventory, purchase orders, and stock movements utilizing a reliable system and the best software.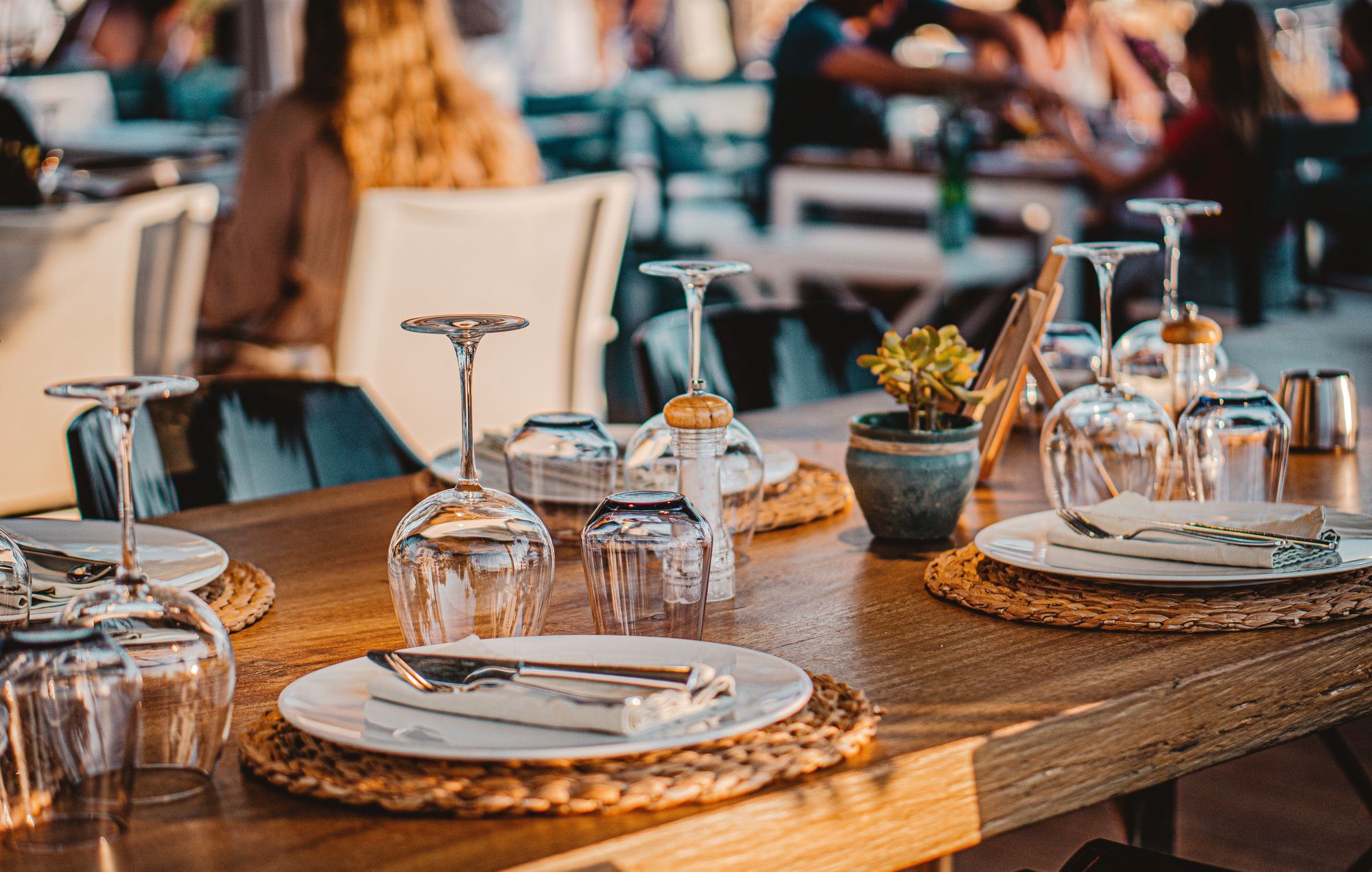 We'll go into great detail about enterprise resource planning for restaurants and related concepts in this article. Let's take a look at what we'll cover ahead:
Deskera provides the best ERP Solutions for your Restaurant
Sign up for Free Trial Today!
Restaurant Market Overview
One of the most crucial things to establish before delving into the sector is what exactly the word "restaurant industry" entails. Simply put, this phrase refers to the area of the service sector that is concentrated on providing food services in restaurants, bars, cafes, and other similar venues.
Restaurants come in a variety of shapes and sizes, including stand-alone, chain, and fast food establishments. In general, even if they provide other services as well, a business can be categorized as a restaurant if it allows clients to enter, order food, and consume it there.
Major employers in the broader hospitality sector include businesses in the restaurant sector.
Waiters, chefs, bartenders, members of the customer service team, and restaurant managers are just a few of the positions that may be found in these kinds of enterprises.
Restaurants are typically seen as a subset of the food service sector. Families and people make up the first two market categories. The bulk of lunchtime customers will be individuals, while the majority of dinnertime customers will be families.
The following are a few well-known companies in the worldwide restaurant market:
Chanticleer Holdings Inc
Carrols Restaurant Group Inc.
Allied Hotel Properties Inc
Brinker International Inc
Ark Restaurants Corp
Carrols Restaurant Group Inc
Types of Restaurants
Even though the definition of the restaurant industry is extremely explicit, it is important to keep in mind that many other types of enterprises also fall under the general concept of the restaurant industry, including all of the following:
Fine Dining Restaurant
In the restaurant business, fine dining refers to establishments that offer upscale services, such as premium cuisine, elegant presentation, a formal atmosphere, and highly trained staff.
Top-notch foods will be used, and some of the most renowned chefs in the business work in fine dining establishments. Prices are high, but staff members are expected to be well-trained and knowledgeable about the food.
Casual Dining Restaurant
The segment of the restaurant business known as casual dining offers diners a more laid-back atmosphere in which to enjoy their meal. This indicates that the formality is lessened when compared to fine dining establishments, while table service is probably still present.
Casual dining establishments are less expensive than fine dining establishments, yet the food's quality won't be as excellent.
Contemporary Casual Restaurant
Contemporary casual restaurants are comparable to casual dining establishments, but they put more of a focus on aesthetics to appeal to consumers who might want to document their meals and dining experiences for social media.
Within the restaurant industry, many contemporary casual restaurants also have a niche following, with a focus on things like sustainability, exotic cuisine, modernity, and luring in younger clients.
Fast Casual Restaurant
Between fast-food establishments and casual dining establishments are fast-casual eateries. Most eateries in this category will take orders from a counter rather than offering full table service because there is a higher emphasis on quickness of service.
Prices and food quality in the restaurant industry tend to be greater when compared to the fast-food segment, while menus may be more constrained or specialized.
Family Style Restaurant
Family-style restaurants are a type of company that operates in the restaurant business. These can be formal or casual, although casual is more typical. Customers are encouraged to share the food they have ordered and put it on their own plate, and food is delivered on platters.
In addition, there will generally be fewer alcohol selections than in fine dining and casual restaurants, and the environment will be family-oriented.
Fast Food Restaurant
Fast food restaurants prioritize convenience and speed. While eating in is an option, the majority of fast-food restaurants also provide quick takeout, and many additionally offer drive-through service.
The cost of the food is inexpensive, and the quality of the ingredients is probably poorer than it is at most other kinds of restaurants. Many of these companies in the restaurant sector are chains or franchises with numerous sites across the country or even beyond.
Cafe
A cafe is a small restaurant that sells reasonably priced, straightforward food like homemade meals, small snacks, baked goods, cakes, and other like items.
However, a cafe will typically place a higher emphasis on the provision of beverages, like tea and coffee, whereas most restaurants emphasize the cuisine. Cafes can be decorated as coffee shops, coffee houses, or tea rooms, and the mood is laid-back.
Buffet Restaurant
A buffet restaurant is one that serves food in a common area while patrons serve themselves and take their meals to their tables. Buffets in the restaurant business frequently specialize in a particular cuisine, however others offer a wide variety of choices.
Additionally, it is typical for buffets to operate under the "all you can eat" principle, charging patrons a set cost regardless of how much food they consume.
Food Stands and Food Trucks
One of the most casual possibilities in the restaurant business is food trucks and food stands. These companies run a straightforward stand or food truck where prepared food is delivered to paying clients.
Typically, there won't be much food available; instead, there can only be pizza, hot dogs, or burgers. This type of establishment must offer options for nearby seating if it wants to be considered a restaurant.
Pop-Up Restaurant
Pop-up restaurants are temporary eateries that can come in a variety of shapes and sizes. For instance, a pop-up restaurant could be a momentary booth run by cooks with experience or a whole dining establishment open for a limited time.
Pop-up restaurants are sometimes employed in the restaurant business to generate buzz, assess interest, take advantage of a nearby event, or test the viability of a restaurant concept.
Virtual/Ghostly Restaurant
A challenge to the conventional notion of the restaurant sector is posed by the relatively recent idea of a ghost or virtual restaurant. Essentially, it refers to a food service operation that uses the infrastructure and kitchen of an existing restaurant while providing just takeout or delivery services and operating independently.
The COVID-19 pandemic led to a significant increase in the popularity of this particular idea.
Opportunities for Restaurant Industry
The growing global habit of eating out is anticipated to provide the restaurant industry a boost. The sector includes dining establishments where patrons pay for quick service of food products even before they eat.
Food items purchased in this manner can be consumed at the restaurant, taken out, or delivered to the desired location.
There is never enough time because people live such busy lives in the modern world. People desire to complete a number of things quickly.
People with busy work schedules typically prefer eating out rather than cooking their own meals, which supports the expansion of the worldwide restaurant industry.
The global restaurant sector is expanding as a result of shifting consumer preferences and a rise in favorable global spending patterns.
The discretionary income of those with higher propensities to spend on opulent habits, such eating out, has increased. Additionally, going out to dine with friends and family allows them to spend time together.
Restaurants have been forced to prepare healthy meal options due to the debate and worry over health issues and obesity brought on by eating out. Over the evaluation period, these variables drive the global restaurant market's expansion.
Geographic Market Classification
Geographic classifications have been made in the world restaurant sector. Over the forecast period, the regional segmentation is projected to provide a comprehensive perspective of regional markets and their impact on the state of the worldwide market.
The major market regions are North America, Latin America, the Middle East and Africa, Europe, and the Asia Pacific.
Geographically, North America is projected to hold a sizable portion of the market due to the existence of a sizable working population.
Due to lack of time for cooking and frequent trips to the grocery store, the regional restaurant market is anticipated to develop throughout the assessment period.
Businesses in the restaurant sector utilize a wide range of software products to streamline operations, increase productivity, improve accuracy, and enhance customer satisfaction. There are several software options within this that are designed to help with restaurant management tasks.
What is ERP?
ERP is a type of software that assists firms in managing and automating critical business activities for optimum performance. By coordinating the data flow between a company's business activities, ERP software creates a single source of truth and streamlines operations throughout the whole organization.
The financials, supply chain, operations, business, reporting, manufacturing, and human resources functions of an organization can all be integrated onto one platform.
ERP solutions have changed over the years, and many are now often web-based programs that users can use remotely. ERP software may integrate all of the procedures necessary to manage a business.
One source of information, precise, real-time data reporting, and open communication across business units are a few advantages of ERP.
If a business doesn't implement an ERP system carefully, it may not be effective.
The majority of businesses have a finance and operational system in place, but siloed systems can't support future business growth or go beyond routine business operations. Systems should adapt to the needs of growing and evolving businesses.
Learn what ERP is in this article and why having software in place that meets your demands will help you run a more flexible and effective business.
It can be like managing a chain of restaurants with multiple locations while juggling burning torches.
At one location, the menu cycle is problematic just as the chefs become accustomed to the ordering mechanism.
An operation that is already highly complex is made even more complex with each new location (and sales channel).
An ERP system for restaurants creates order out of chaos. You can use it to keep an eye on all aspects of your restaurant's operations. So instead of wasting time putting out fires, concentrate on making changes that will strengthen your bottom line, like focusing on the discrepancy between your actual and anticipated food prices.
Automated ordering by your chefs will not only make their lives easier (no more late-night stock counts), but it will also provide you complete control over your food service business by allowing you to track stock levels in real-time.

Why do you need ERP for Restaurants?
With a sense of calm control, restaurant ERP software enables you to stay on top of all the moving pieces of your food business. However, finding a system that works for you might be a difficult task. Every restaurant business is distinct. In the highly complex food service sector, off-the-shelf ERP systems frequently fall short.
Particularly now that ideas like virtual restaurants, various cloud kitchen business models, and central production kitchens are more widespread, if not the standard for restaurant chains.
Point solutions are becoming a more popular choice in modern restaurants to address particular issues. Therefore, it's crucial to understand the difference between a point solution and a platform.
A point solution is created to address a particular issue. A platform combines with pertinent point solutions or other platforms and focuses on a group of connected tasks. Platforms provide a flexible way to build a unique holistic system that can track processes from beginning to end.
ERP may bring up images of outdated legacy systems in your mind. The ones that required expensive installation and maintenance and operated on bulky hardware. The most recent ERP systems, however, are unique.
It's conceivable that a modular cloud-based platform will serve as your restaurant's best ERP. By doing so, you can use the components you need to create your own system.
Additionally, ensure that data can move smoothly from one system to another so that you have accurate reports at your disposal, enabling you to take decisive actions swiftly and accomplish your business objectives.
Your company will ultimately gain by being more prosperous. The following ways food ERP software improves profitability:
Increasing productivity and lowering labour expenses;
Boosting employee morale;
Decreasing the cost of food and food waste;
Enhancing data flow and reporting;
Enhancing regulatory compliance;
Enhancing quality management and consistency;
Enhancing customer service.
Here are the essential modules to look for in your restaurant ERP when it comes to back-of-house.
Production planning
Menu engineering
Menu planning
Sales analytics
HACCP & task planning
Procurement management
Ensure the following elements are present:
Capability to assign user responsibilities and permissions
Cloud-based platform with SaaS model
Strong APIs to communicate data between ePOS, F&B management, accounting, and labor planning
Capability of integrating new places into the tech ecosystem effortlessly
When it comes to inventory management, every firm is reaching new heights.  We're going to talk about how an ERP system can assist your business optimize its inventory even though AI has its benefits.
Effective stock management
You learn the value of your investments when you operate a restaurant. Under-stocking might confuse clients about the menu and anger them. Overstocking food can result in food loss and spoiling.
Both situations have an adverse effect on your business. It keeps track of and reports data including the inventory turnover ratio as well as inventory shortages, overstocks, scheduled replenishment, and obsolete goods. Reports are generated and it keeps track of product transfers during shipping and receiving at the warehouse.
Enhanced buying process
You will receive timely notifications and updates about the status of your inventories and inventory using this method. This also applies to your suppliers. You can effectively track your shopping process by syncing your shipment and order data.
You may lessen potential disruptions, such as not receiving a crucial ingredient when expected or having the price for the product be more than planned, by integrating back-end systems and speaking directly with partners.
Simple inventory management
Each product's per-item and per-ingredient inventory statuses are reported using the ERP, allowing employees and suppliers to keep track of available stock and order quantities. When inventories and data are readily available, planning is made simpler and customer happiness rises.
Reliable reports
Having a system that can deliver accurate reports in real-time can be quite advantageous for restaurant owners. You can use all the data you have at your disposal in this way to grow your company.
You'll have the ability to produce in-depth reports about your sales, SKUs, COGS, and other data you may glean from your inventory.
Efficient quality controls
With the majority of these systems, quality control configuration for inventory is achievable. The system, for instance, verifies a product's safety data if it must adhere to strict environmental standards.
The system will alert staff members who can edit an item as soon as it is determined to be nonconforming.
What are the challenges faced by Restaurants?
Uninterested clients
More than just exceptional food and first-rate restaurant service contribute to guest retention. Engaged clients use your text coupons, click on your emails, and talk about your brand.
74% of respondents who regularly follow and interact with restaurants on social media think they are more inclined to visit or order food from those businesses, according to a survey by the restaurant marketing agency MGH. Create connections with your visitors by:
Seeking assistance - People want to support the success of small enterprises. Include a call to action in all of your communications to instruct them on how to proceed.
Investing in loyalty -  Pick a rewards program that leverages email and SMS or text messaging to reach a larger audience.
Social media interaction -  React quickly to remarks or comments, and express gratitude to followers who share your articles.
Customizing your communications - Create email lists based on audience segments to deliver relevant offers, such as family dinners rather than meals for two.
Providing self-service options - Post frequently asked questions on your website so that visitors may read up on the ingredients in your meals there.
Stock & Inventory Wastage
Uncontrolled stock wastage is the restaurant owners' major problem. There are many moving parts in inventory management for a restaurant. The inventory is continuously changing.
The shelf life of ingredients and raw materials, which are major expenses in the restaurant industry, is very short. The owner's wallet can suffer from even the smallest mishandling.
The most expensive part of running a restaurant is buying the ingredients, and accurate inventory management can be challenging.
Without accurate information, it is difficult to track inventory management, the whereabouts of items, the expiration date of materials, businesses, receiving dates, etc.
This lack of understanding leads to poor planning, impromptu purchases, and a lot of food waste in the kitchen. Manual data collecting techniques result in a lot of inaccurate information, inventory loss, and manual recounts—all of which are time- and money-consuming.
As a result, a lot of restaurants employ inventory management software, which manages the entire inventory process—from counting and transferring to billing and ordering—from beginning to end.
Although some inventory sections cannot be automated, they can be made simpler using template inventory sheets. Other time-consuming inventory tasks, such as keeping track of ingredient costs and writing diary entries, can be automated.
For a healthy bottom line, managing an accurate inventory is vital. The profit margin of each menu item is maintained with the aid of inventory-based tools such as suggested purchase amounts, smart ordering or smart receiving, and cost tracking of vendor materials.
Services lowering earnings
Perform an audit of the SaaS (software as a service) fees you pay each month. To determine whether any solution is worthwhile, consider your cost and return on investment (ROI). You can explore for alternatives even though discontinuing many services will have a negative impact on your customers' experience.
By making the best use of your software, find solutions to the problems facing your restaurant business:
Payroll systems - Search for software services that include scheduling, accounting, and payroll for restaurants.
Online ordering - Cut costs by purchasing a POS system with built-in online ordering, and then encourage customers to use your system.
Third-party delivery services - Change the menu prices so that they match your rates or impose a service charge.
Loyalty initiatives - Use software that is appropriate for your demographics, train personnel to secure sign-ups, and monitor important indicators to increase ROI.
POS software - Integrations and ease of use are crucial. To improve productivity in front-of-house and back-of-house operations, think about switching systems.
Review transaction rates for credit card processing to be sure they adhere to industry norms, and don't be afraid to haggle.
Stock Theft
In the restaurant industry, stock theft is an unpleasant reality. Each year, restaurant owners lose billions of dollars as a result of employee theft. Because of this, it's crucial to prioritize recognizing and stopping internal theft in your business plan.
A survey by a restaurant group found that internal staff theft accounts for 4% of restaurant sales and 75% of inventory shortages.
You should be aware of how frequent employee theft is in restaurants, regardless of how well you believe you know your staff. Recognizing the warning signs is crucial, but having tools to stop theft is preferable.
Persistent labor issues
Certainly, it's critical to select employees with the appropriate qualifications. But it's crucial to remember soft talents, which convert into happy customers. Find the best candidates first, then capitalize on their abilities. Problems with hiring and turnover can be solved by:
Decreased turnover - To promote staff retention, encourage internal promotion while promoting peer-to-peer mentorship.
Employing social media to draw candidates - Online, post images and videos of your staff at work and promote social sharing.
Questioning your personnel - Create a referral program for employees that rewards quality hires.
Constantly taking new applications - Offer mobile-friendly versions of all application materials.
Using flexible scheduling - Make it simple for employees to tailor their availability by using a scheduling tool.
Enhancing interviewing techniques - Create interview questions to assess cultural fit and soft skills.
Supplier Management
Every restaurant's ability to maintain a reliable supply chain is crucial to its success. The practice of supplier management ensures that your restaurant receives the most for the money it pays to its product and ingredient suppliers.
Supplies are essential to the efficient operation of your restaurant business, thus it's critical that both the supplier and your company work together efficiently.
For kitchen supplies, eating utensils, and other furnishings like tablecloths and napkins, restaurants work with a variety of providers. It's difficult to keep track of reputable vendors, competitive prices, and timely deliveries. Keep track of your supplies utilizing inventory management software.
Altering customer habits
It takes more than just adhering to the newest food and beverage trends to remain profitable. Restaurant owners who comprehend their target market's shifting ordering, payment, and add-on service preferences make more money.
Get feedback directly from customers in addition to data from your restaurant's POS system and loyalty statistics. Use feedback forms, games, and online polls to test concepts or gauge perceived value. Adjust your offerings by exploring:
In-house experiences - Make life easier for remote workers by advertising lunch specials, up selling groceries, or delivering prepackaged family meals.
Collaborations - Delight visitors by collaborating with neighborhood companies, such health and wellness centers, to provide post-workout refreshments.
Mobile experiences - Assist your tech-savvy customers by ensuring that your website and rewards program are optimized for mobile use.
Payroll Management
As previously indicated, shift work is common among restaurant staff. The majority of them work under contract. They might have to put in extra time on occasion, such as during holidays, weekends, or staffing shortages. Employee dissatisfaction is common when handling such complex circumstances manually because there are so many errors that might occur.
The capacity to modify staff members' availability will be made simple by the use of scheduling and people management software.
Employees can view their payroll online, request time off, and submit claims and expenses using Deskera people software. This will guarantee that you don't worry about managing your personnel and instead put your attention on hiring, developing, and keeping them.
Restaurant marketing strategies
Putting on your marketing hat every day is not simple. You cannot disregard it, though, without repercussions. When you don't publish for days, certain things, like social media marketing, are significantly impacted.
The ideal method to handle this is to create a social media editorial calendar and complete many related jobs at once, such making a large number of Facebook photos.
Additionally, you need to engage with fans online, keep an eye on customer reviews, and organize upcoming sales promotions. Making a list of restaurant marketing responsibilities, prioritizing promotional avenues, noting task frequency, and giving management some monitoring will help you overcome restaurant marketing issues.
Making daily, weekly, and monthly marketing lists; setting objectives for promotional efforts; breaking down your large obligations into little chores; doing one to five minor things each day.
Growing Food Prices
The delayed monsoons, the slowing economy, and adverse demand-supply situations are all factors that have an impact on food price inflation, which is a major factor affecting the food services market. It continues to fluctuate and peaked in 2010 at 18%. While it has an impact on consumer indulgence across all forms, it also hurts players' profits.
Approximately 30–35% of the revenue from all types of food services is made up of food costs (raw ingredients). The players' margins are squeezed by the ongoing increase in food expenses, forcing them to raise menu pricing.
This in turn makes it more difficult to retain clients who are already value-conscious and have a propensity to thoroughly consider all available dining options.
Ineffective management
Being in charge of a restaurant requires a delicate balancing act between managing the workers, the owners, and the customers. They frequently command the most attention aesthetically at your restaurant. However, managers must also control back-office responsibilities including scheduling, labour, and inventory management.
By providing additional training to your management and implementing measures to enhance operations, such as:
Improving communication - Work with your supervisors to inform the workforce of policies and other information so that you can present a unified front.
Management empowerment - List duties so that managers can act without being concerned that they are going beyond their authority.
Increasing accountability - Motivate supervisors by creating goals and teaching them to use POS reporting data throughout shifts, such as real-time labor costs.
Low retail profitability
Real estate prices have been rising for more than ten years, driven up by rising demand and the availability of cheap credit. For food service establishments, real estate (rentals) makes up between 12 and 15%, and occasionally over 20%, of total costs after raw commodities.
There is a need for more workers because wages are low and productivity is low. The high expenses of labor and real estate, along with the high services tax on real estate, are putting pressure on store profitability and, as a result, preventing the expansion of food service outlets.
Soaring variable and operational costs
Because of the famously low profit margins in the restaurant industry and the rising cost of living, it is challenging to balance profit and loss statements. To gain a comprehensive picture of your costs, you either need to be an expert at arithmetic, excel at spreadsheets, or combine your technology.
Instead of creating extra spreadsheets, create relevant labor and sales reports using your point of sale (POS), accounting, and scheduling tools. Resolve restaurant financial problems by:
Adding additional sources of income - Look for ways to boost sales through DIY meal kits, catering, or branded goods.
Optimizing your menu - Request free assistance from food vendors in creating a menu that prioritizes high-margin items.
Decrease your inventory by designing your menu items such that fewer components are required overall.
Making condiments optional - Teach workers to inquire as opposed to automatically adding sauces and utensils to takeout or delivery orders.
Managing portions - Prepare ingredients on a scale to prevent chefs from unintentionally over-portioning meals.
Weekly prime cost measurement - A weekly report detailing the costs of beverages, food, and labor will help you stay informed.
Making the most of tip credits - Increase the pay of support employees by allocating a portion of tips to hostesses, bartenders, and bussers.
Recovering additional fees - Charge more for extra sauces, tack on delivery or takeout fees, and pass credit card transaction fees along to servers as tips.
Making use of current data - For improved operating cash flow, modify promotions based on changing food costs or inventory availability.
Training demands
Training involves more than just creating an employee manual and placing a new worker on the crew for a few shifts. Your training program must include practical experience in the kitchen or on the floor, but it's also critical to address the unique issues faced by the restaurant sector.
Operational Factors
Logistics
95% of the logistics business is unorganized, and there are only a few national-level players. There is a severe dearth of suitable roadways, a functioning rail system, and ports. A number of the obstacles that affect players are inadequate distribution routes, overloaded ports, and subpar services. Because of this, there are significant logistics expenses, which account for approximately 13% of GDP compared to 5% in wealthy nations.
Cold Chain
World currently lacks the necessary cold chain infrastructure to fulfill the level of demand. The cold chain infrastructure is very disjointed. According to estimates, storage accounts for 85% of the market's value, while transportation accounts for the remaining 15%.
Only potatoes use about 80% of the available capacity, with the remaining 20% going to other goods. To reduce fresh produce waste, increase the shelf life of perishables, and improve food quality throughout the whole supply chain, cold infrastructure and cutting-edge technologies are essential.
Establishing an end-to-end supply chain is urgently required. To do this, it is necessary to use contemporary infrastructure, including logistics parks, integrated cold chain solutions, and last mile connectivity.
It is also necessary to adopt technology, including bar-coding and RFID, and to ensure government support by rewarding private businesses.
Decentralized Supply Chain
The usage of several intermediaries and supply chain fragmentation are characteristics of this sector. The main reasons for the 30–40% overall food loss in the supply chain include inadequate infrastructure, outmoded technology, and a lack of integration of the food value chain.
Players in the food services industry must identify current supply chain problems and put effective remedial measures in place.
Warehousing
There is a dearth of good warehouse space. The size, layout, and storage method of the warehouse are insufficient. Additionally, the amount of warehouse space now available is insufficient given the expanding demand.
Industry sources indicate that overall warehouse capacity is between 80 and 100 million metric tonnes (MT), despite the demand for a substantially bigger area.
Liquor Procurement
When it comes to sourcing alcohol, world is entangled in a web of antiquated and complicated rules at both the government and state levels. Each participant selling alcoholic beverages must get a number of licenses to do so and abide by the established permissible hours, eligible age restriction, etc. The following difficulties make the issue much worse.
High tax burden - Imports, and particularly the import of alcohol, are subject to a number of indirect taxes, including excise licenses, customs duties, and other fees like the government education tax. Interest is also owed in addition.
Long gestation period - Obtaining a liquor license can take anywhere from one month to one year, and the latency is increased by additional paperwork and departmental clearances.
Anti-alcohol mentality - Some states replicate limits on the purchase of alcohol by imposing high tax rates, monopolizing the market, and imposing fees on delivery.
What are the ERP solutions for Restaurants?
Recipe management
The main component of any food ERP software worth its salt is the recipe. For efficiency, standard recipes are essential. Your primary set of data is your recipes. Every other back-of-house process is fed by them. You cannot compromise when it comes to recipe management software.
The best must be used. Because of this, general ERP systems that have been adapted for the food industry rarely pass muster. They are unable to handle the complexity of F & B management.
You cannot get repeatable results and provide consistent data throughout the entire group unless you have precise ingredient measurements, unambiguous MEPs, and standard operating procedures. ERP systems that incorporate recipe management:
Reduce food waste,
Control food expenditures,
Improve product uniformity,
Uniformly catalog recipes,
Provide precise purchasing projections
Prevent manual departmental transfers
Avoid human errors by tracking allergens and nutritional numbers with 100% accuracy.
In general, the only reliable source of information on your recipes should be an ERP system.
Vendor Management
A restaurant kitchen requires a wide range of supplies and raw materials. While some perishables must be purchased daily, some things can be purchased and stockpiled on a monthly and weekly basis.
Now that these things are bought from several sellers, it is difficult to maintain track of all the suppliers and their information. Vendor management is remarkably simple when using restaurant ERP software. You can: Using an integrated Vendor Management system.
Control the central level of numerous outlets' vendor profiles.
Include all of the vendor's contact information and details, such as TIN, PAN Card information, and ID documentation.
From a single panel, you may view and control the prices of various suppliers at various stores.
Management of Restaurant Inventory
Enterprise Resource Planning (ERP) solutions are used by restaurant owners for inventory control and real-time low stock alerts. For instance, when chefs order an item, their ERP systems' stock counts automatically show a rise in inventory. When a meal made using an ingredient is sold, the restaurant's stock count immediately shows a drop.
Additionally, an ERP system will alert a manager to restock when inventory levels drop below acceptable levels and may even automatically place an order with a supplier. Inventory control is mostly based on three factors.
Control of Inflow - Food expenditures, particularly when commodities are acquired from suppliers
Control of Outflow -: Purchase timing and expenses, including when dishes are sold and when to throw away food for any reason
Stockpile - Stock value of product
The ERP will make an effort to control the inflow. It will require proper ingredient prices to accomplish this. Within most ERP systems, a phrase known as "Three-Way Match" is frequently employed. Before approving payment to the supplier, Three-Way Match makes an effort to make sure that the Purchase Orders, Delivery Orders, and Invoices match one another.
Owners must insist that all ingredient purchases be made through the ERP system to the supplier in order to achieve Control of Inflow. There will be no more emails, WhatsApp messages, or phone conversations as a result.
Managers must train their personnel to make all purchases via the ERP system. Due to the frequent employee turnover in restaurants and the generally less tech-savvy staff, this training may take a lot of time and effort.
Managers should have a person responsible for meticulously updating product names, measurement units, and unit prices. Restaurants frequently have inventories with more than 500 SKUs, all of which need to be put into the ERP. For initial setup, many ERP systems include practical scanning capabilities.
Every time a delivery arrives at a restaurant, the receiving personnel must check the unit rates and amount in the ERP system. At the time of delivery, staff should make any necessary revisions and clear up any ambiguities. This responsibility may overlap with other job responsibilities for lean teams.
Second, Control of Outflow is something that every ERP system aims to accomplish.
Central kitchen management
The supply chain and food production can both be greatly improved with a central kitchen. Processing in batches makes efficient distribution to several channels possible. A site that is designed to efficiently receive supplies receives them.
Items are tracked and securely stored with an ERP system for central kitchens. This is significant since inadequate intake procedures and internal order follow-up are some of the primary causes of high food expenses.
A central kitchen has numerous advantages, but it can be challenging to run. It can be difficult to manage and communicate with the outlets in various locations and the commissary kitchen effectively.
Making the most of the advantages is made easier with the aid of ERP software. Managers can take charge from any area and oversee several places from a single site because to the cloud's abundance of data.
Additionally, a custom-built kitchen could be equipped with technology that connects to the ERP. For instance, a kitchen display system that assigns distinct chores to each station.
The following are some ways that thorough central kitchen management will enable you to exert tight control over your food production across a variety of outlets:
(i) Controlling Yield
You can determine the yield of your stock using an ERP system for restaurants that has a clever Central Kitchen Management feature. You may view the yield of each item in the inventory automatically by doing this.
Once you know how much of each item will be produced, you may order stock accordingly, ensuring that you don't order more than you need and cutting your food costs.
(ii) Controlling Food Cost
Having a basic kitchen can make it easier for you to see how much food costs at various outlets over time. By doing so, you can evaluate each outlet's performance and compare its expenses. Additionally, you can compare them by computing the variation between the final goods' actual and ideal food costs for a given time period.
(iii) Keeping a Consistent Recipe in Mind
When managing a chain of restaurants, consistency in taste and quality is essential. All of your dishes will be consistent in taste, quantity, and quality throughout all of your outlets if you use a single identical recipe for everything.
With the use of intermediate recipes, restaurant ERP software enables you to keep track of the quantity of stock used to prepare each item.
(iv) Early forecasting
You can make an educated guess as to how much stock will be required for the following month based on the stock consumption report from last month.
Calculate how many stock items will be required to meet each outlet's inventory needs.
(v) Manage Your Warehouse
Distribute the finished and partially finished raw materials in accordance with the needs of the outlet stock.
Distribute the raw materials for various outlets in accordance with the criteria put forth.
Food Waste Management
Most ERPs require two data points to be captured in the system addressing food waste.
Rotten items - When preparing food, staff members may throw away some ingredients. The ERP is simply where staff members record these partial item discards.
Whole good expiration - This timestamp frequently corresponds with a staff member discarding a good. Prior to discarding the item, staff must enter the expiration date into the ERP system. Managers must mandate that all employees update the ERP on a regular basis.
Centralized Marketing Control
Every day, restaurants get data, but they are unable to use it effectively. A central customer database may be accessed by all of a restaurant chain's locations thanks to cloud-based restaurant ERP software.
A customer who has dined at a restaurant in one location, for example, need not give his contact information when he visits a chain store in a different city. The central CRM stores the complete ordering history of each client as well as their contact information, which may be utilized to implement customized marketing campaigns.
For a very long time, restaurant chains have had difficulty running focused marketing efforts. Since the demographics of the customers at various locations vary, the marketing efforts must be tailored to the residents of that area.
You can develop marketing offers for individual outlets and carry out customized campaigns with the aid of restaurant ERP software. For instance, you can create a discount offer exclusively for a particular outlet if its sales are declining.
Additionally, you may launch personalized SMS and email marketing based on the purchasing patterns and behavior of your customers with linked ERP software. You may improve your marketing ROI by making targeted efforts.
Detailed and Multi-level Reporting
One of your biggest concerns, if you are in charge of a large chain of restaurants, will be how to maintain strict control over every aspect of your business even when you are not there. By using the appropriate restaurant purchasing software, you may get real-time reports on all of your restaurant's actions.
These reports contain data on how many bills were generated, what discounts were provided, how many people visited each of your stores, how much stock was available and how much stock was consumed each day, how each staff member performed, and other relevant details. Additionally, you will be able to access a thorough and comparative report of all the outlets.
With the use of these statistics, you will be able to evaluate how the various items are doing across the board and adjust your menu as necessary to increase sales.
Business management
Sales reports - Management may request sales data at any moment during the working day. Analyze each item's sales across all aggregators, and then conduct precise offers and discounts. Account for all of your online sales and keep a close eye on any pending aggregator revenue. Get a detailed cancellation report with justifications so you can enhance your operations.
Attendance reports - Reports on wait and kitchen attendance are available as requested and can be used for management and payroll purposes.
Customer loyalty - ERP should take customer loyalty into account, such as how frequently customers visit and what they order for meals when they do.
Productivity - Productivity measures the amount of tables or people served over time while taking service quality into consideration.
Prevention of theft - Management can receive notifications when there are differences since ERP can monitor inventory usage.
Feedback - Customer relationship management (CRM) should be a part of any restaurant ERP system in order to track feedback and other metrics.
Restaurant POS
The finest restaurant POS software lets you manage your operations and includes features like order management, smart restaurant billing, inventory and recipe management, kitchen display system, and more.
System for kitchen display- Kitchen display system integration enables paperless, hassle-free processing of many orders on a single screen.
Table Management- For a wonderful experience, manage tables efficiently and keep track of openings, steward assignments, and table-wise orders.
Customer relationship management- Use tailored deals, discounts, and happy hours to draw in new clients and keep them coming back for more.
Complimentary Food and Adjustments
Every restaurant has times when management will give devoted customers complimentary food or drinks. Similar to this, there are times when things are "comped" for unhappy customers.
All of these acts must be documented by staff in the ERP. Restaurant managers who use recipe modules should also keep track of any products they offer to clients that are not on the recipe card.
Payment Management
Payment management provides information about the cash flow in your company by processing and analyzing all invoices, payments, and transactions. Payment aids in keeping track of financial transactions that took place over a specified time period, including the source of funds and how they were used to ensure your company has enough cash on hand to meet its payment obligations.
The following criterion is taken into consideration when maintaining payment, which will aid in determining how payments are carried out.
Whether the payment is automatic or manual.
The most money that can be sent in one payment method per partner organization.
The bank account used to make the payment.
Options for output, such as checks or direct debit
Provides characteristics that allow receipts to be generated by a single person or a group of people. The ability to know a customer's maximum payment amount or whether they are authorized to make an advance payment is made possible by payment authorization.
The possibilities for multiple charts of accounts connected to the various stages of transactions are displayed via general ledger linkage.
This sophisticated restaurant software also shows payments for inventory management. One of the key benefits of such a payment management system is that it provides a thorough view that shows the company's liquidity condition at a specific future time.
The system uses data from the ERP system to analyze the revenue generation process, including standing orders, purchase orders, and purchase invoices as well as sales orders and sales invoices.
Roles and Permissions for Users
You cannot run a restaurant business by yourself, no matter how hard you try to control and manage every aspect of your business by yourself. You will need to hire workers for various positions and provide them duties that are specific to their roles. This does not, however, obligate you to rely only on the restaurant managers at each location.
With the aid of real-time and thorough data, you can effectively keep an eye on how each outlet is operating with the aid of restaurant ERP software. You can create user roles and permissions to assign duties to the user using a sophisticated restaurant ERP system.
Additionally, it fosters a sense of accountability in the employees who were given the assignment. With the help of these user roles, you may assign the tasks and get a bird's-eye perspective of the complete restaurant operation.
Wait staff Management
The most visible employees in a restaurant are the wait staff since they interact and build relationships with customers on a daily basis.
These employees include waiters, busboys, hosts, and hostesses, and the main ERP interface for them will be a touch screen at the point of service. Some key characteristics are:
Waiting line - When a customer arrives, the reservation system should indicate whether their table is ready or how long the wait will take. When the table is prepared, the ERP should let the host know so that they can sit down right away.
Order placement - Order entry is the speedy entering of fresh orders connected by table numbers to assist guarantee that all guests receive their meals simultaneously. Receive both audible and visual alerts for each order. Keep operations stress-free during peak hours! Process orders more efficiently. An intuitive interface created to boost order acceptance rate. To automate delivery bills and increase the food ready percentage by 30%, mark the food as ready.
Order customization - The ordering system should make it simple to make changes to an order, including routine ones like salad dressing flavor as well as uncommon ones like eliminating peanut oil for a whole table when one person has a peanut allergy. Play around with your menu. Add new products and modify pricing instantly without relying on aggregators! Never allow stock to run low. Utilize a single click to manage item availability online. Gain complete control over your store's hours. Real-time on/off switching for your store.
Order completion - The waiter should be alerted as soon as the kitchen completes an order so they may pick it up and serve it. A wireless communication could be used for this signal, eliminating the need for the waiter to often glance at a screen.
Flexibility in payments - The ERP should accept many forms of payment, such as cash, credit cards, and gift certificates. Additionally, basic changes like bill splitting ought to be simple to support.
Reservations - Customer reservations are entered into the ERP system together with information about the time, number of guests, and potential table requests.
Bus status - The bus employees should be alerted when a group has finished eating so they may clear the table and let the host know that a table is available.
What are the global trends in Restaurant industry?
Both restaurant industry trends and the restaurant business have seen several changes over time. Technology, alterations in customer lifestyles, and a growth in female leadership positions within the sector are all contributing factors to this.
The standard operating procedure in the restaurant business today has just recently become the norm. Here are some instances of changes in the restaurant business:
Plant-based foods
More people than ever are embracing veganism. Considering that 10% of Americans today choose to eat a plant-based or vegetarian diet, eateries that do so have an advantage over their rivals.
The majority of emotional mentions of plant-based foods (70%) were positive. Consumers are quick to share content on the topic, whether it be discussions about a new vegan restaurant going up nearby or a delicious dish on a menu. Experimenting with menu items for people with various dietary restrictions will be advantageous for brands.
Move toward wellness and health
As people pay more attention to their health, wellness, and what they eat, health consciousness is increasing. Not to mention that a renewed emphasis on health and well-being is all but unavoidable in the wake of the pandemic.
These two causes are causing a growth in gut-healthy foods like kombucha and miso, as well as wholesome and clean menu options that include super food components. Natural sweeteners like stevia and non-dairy milk alternatives like almond or soy are other healthy options that are currently in high demand from customers.
By changing current recipes and giving customers more options, restaurants may simply capitalize on this trend.
Ghost Kitchens optimization
The epidemic altered customer perceptions toward eating out, whereas earlier years concentrated on creating high-quality restaurant experiences. Some restaurants have completely stopped offering indoor eating or, alternatively, have switched to touch less systems, smaller rooms, and an emphasis on health laws, to name a few.
However, where are all the diners located? And where do they obtain their food from? Answers are in their houses, through the ghost kitchen.
A cooking area without an eating area is called a ghost kitchen. Chefs create online orders in a "ghost kitchen" and then have them sent out via the numerous delivery firms that have appeared like mushrooms. Some ghost kitchens also include areas where consumers can pick up their own food.
Due to a shift in consumer attitudes around eating out, this form of food-making arrangement is becoming more sustainable. In the future, it might change once more as the pandemic completely vanishes, yet it's also possible that it might persist.
In any event, ghost kitchens are another development that restaurant proprietors need to be aware of if they want to remain competitive in the rapidly evolving restaurant sector.
Open Concept Kitchens
An open concept kitchen strategy is becoming more and more popular in restaurants. They want to demonstrate that they have nothing to hide, so to speak. This concept is being incorporated by both informal and formal eateries into their business plans.
With this idea, restaurants place more emphasis on staff look and presentation. The hostesses, the culinary crew, and every other member must be in top condition. Increased client exposure is to blame for this.
Live music
The nightlife sector has returned. Considered in the context of bars, live music was a hot topic of discourse. Customers appear anxious to catch up with their favorite musicians, and bars are the best venue to do it.
Customers are aware that music can either make or destroy a bar's vibe. Offering open mic nights or publicizing local bands playing at your venue are both excellent ways to draw in new customers and get them talking about your brand online.
Efficiency and Quickness
Efficiency and speed take on a whole new meaning in the context of dining. From placing an order to processing payments to making reservations. Clients have high standards. They desire rapid, effective, and accurate results that are achieved the first time.
Every week, new productivity-enhancing apps for restaurant personnel are developed. Restaurant owners may give top-notch services to their consumers by keeping up with the most recent technological advancements in the industry.
Eco-Friendly Dining
Food and restaurant management practices like adopting energy-efficient lighting and minimizing waste are all part of dining sustainably. Consumers believe in supporting causes with their money and are paying more attention to what's occurring in the world. According to statistics, 41% of consumers are interested in sustainable meat, and 20% of consumers are aware of sustainable food production.
This indicates that when people eat out, they select establishments that offer more than just delicious food. Additionally, they base their decision on eating establishments that emphasize sustainability.
The following are some actions restaurant owners can do to encourage sustainability practices in their business:
Provide extra meals to neighborhood organizations
Prepare items that are in season.
Purchase fresh produce from your area.
Offer regionally produced wines and beers.
Obtain meat and fish from ethical sources
Recycling and returning packaging to suppliers can help save money and save costs for bars and restaurants.
Social Media
The use of social media has essentially transformed every sector. There is no exception to this in the restaurant sector. It's not just professional food critics who determine whether or not new eateries succeed.
The will of the people matters and is influential. Yelp and Google My Business are just the beginning of the factors that can enhance or detract from a restaurant's reputation. Online opinion-makers include bloggers, social media influencers, and regular folks. Social media is a fantastic tool for marketing your loyalty program.
Hyper-Local Restaurants
The trend for hyper-local restaurants, which advances the idea, fits well in with sustainability. Customers are looking for eateries that have rooftop or backyard gardens.
Agriculture development depends on available land, although it can be as straightforward as producing herbs for use in cocktails or as complex as raising tomatoes for fresh salads.
Being hyper-local had two advantages before the pandemic and all the accompanying post-pandemic problems. One was that being able to track industry trends and being hyper-local restaurant owners had two advantages: they wasted less food and spent less money on produce. But because of the widespread shortages in the sector and the significant delays in the supply chain, procuring locally is increasingly becoming more important than just a perk.
Informed visitors
These days, restaurant patrons are knowledgeable. More than ever, they are aware of what is occurring in your restaurant. Visitors are informed about the cost of food, food safety, the price they should be paying, and the quality of the produce. Additionally, they will have opinions on other aspects, such as restaurant decor.
Frequency
In the past, eating in a restaurant was a special occasion-only activity. But nowadays, eating out more frequently has significantly increased.
This is a result of alterations in lifestyle and an increase in food literacy. By altering their menus, including new products, and reassessing their menus to see how they might stand out more, restaurants can profit from this.
Chatbots in the Dining Sector
Artificial intelligence-powered chatbots are being used by an increasing number of firms in the food sector to provide online customer support. Common queries can be answered, data can be gathered, and chatbots can offer nearly instantaneous responses around-the-clock.
Online Ordering
The pandemic of the past few years greatly hastened the adoption of the online ordering paradigm, which had been progressively gaining ground over the previous few years. In the modern era, it is difficult to envision a world without online meal ordering.
The platforms for ordering food on which we have grown to rely so heavily now control such a significant portion of the eating scene that they are even starting to offer other services like the delivery of groceries and other retail goods.
Of course, the pandemic lock-downs played a significant role in the rise in usage. For the clients, ordering takeout was much simpler and safer than taking a chance by going out to eat.
For a few months, restaurants had to switch to delivery and takeout as their only sources of income because the epidemic drastically reduced customer activity.
Online ordering is still very popular even if the general public appears to be adjusting to the new normal.
Numerous statistics have shown the expansion of restaurant online ordering, and it is simple to understand why. Customers can hardly match the advantages of online ordering, which include convenience, availability, and safety, to name a few. Online ordering helps restaurants be more productive, save money, and collect customer information.
POS Systems
One of the most crucial technology investments that those working in the restaurant sector can make is in point-of-sale systems, or POS systems. However, it's crucial to understand how and why POS technology is being used if you want to get more out of it than just its primary use in payment processing.
What is the impact of COVID-19 on Restaurant industry?
Most industries were severely impacted by the COVID-19 pandemic, but the restaurant sector was affected particularly hard because it was impossible to conduct business as usual due to limitations on social gatherings. Many businesses focused on off-premises services, like takeaway and collection services, and ghost restaurants in order to survive.
Customers have returned as the world has recovered from the worst of the pandemic, but some of the measures taken during the crisis are likely to stay in place. Many restaurants will probably continue to offer a mix of on-site and off-site services, take precautions, and research new methods of operation.
Additionally, the pandemic raised customer awareness of hygiene-related issues, which implies eateries will likely continue to boost their efforts in this area. In order to continue providing high-quality meals to more cautious or vulnerable travelers, several hotels and restaurants are creating partnerships.
Restaurants battle Home Cooking
The popularity of cooking at home has increased as a result of individuals spending more time at home and being less inclined to eat out. Search volume and website traffic have increased at rates comparable to those often observed during the holiday season, when cooking for loved ones is much more prevalent. But what people actually want is very different.
Many lockdown cooks are looking for healthy cooking and straightforward one-pot dishes that take less time and effort and are simple enough to repeat. A sizable group of home cooks also wants to devote more time to honing their abilities and trying out novel baking and grilling methods.
Large restaurant chains over independent, family-run eateries
Unfortunately, analysts predict that more than half of today's eateries won't make it out of this recession. Even if that is a horrifying statistic in and of itself, the fact that mom-and-pop eateries don't have the same survival rates as big food chains is even scarier for small company owners.
Big chains are not only recovering more quickly, but the choice between your neighborhood McDonald's and a small, family-run Italian restaurant may soon be rendered obsolete.
This is largely because most chains are fast-casual restaurants rather than full-service establishments, and this is precisely what thrives in this time when people can no longer just sit down and enjoy a meal. Additionally, it occurs as a result of the far higher profitability and longer lifespan of massive chains.
Technology
The current objective of restaurants is to reduce interaction between different parties of customers as well as between customers and employees. The best way to accomplish this is by using cutting-edge technology. It's unlikely that restaurants will switch back to the previous practices once they begin utilizing this technology. Contactless payment, whether made online when clients order deliveries, or via contactless cards or services like Apple Pay, is one of the simplest technologies to adopt.
Menus should also be digitized after that. There are several restaurants where you may view the menu by simply scanning a QR code at the table, which is a secure and useful way to place an order without speaking to a server. Touch-less elevators and a completely contactless eating experience are two longer-term and possibly more difficult to achieve ideas.
Business Licensing
Restaurants will continue to be regarded as "food establishments" under most applicable laws, including Tennessee's, even if they switch from on-site, sit-down service to a delivery-based service, as long as they continue to produce food away from "the permanent residence of the proprietor. Therefore, they must adhere to the same rules and guidelines that were followed during conventional sit-down service.
Additionally, it should be emphasized that a number of states, including Tennessee, grant state officials extensive authority to implement reasonable preventative measures.
For instance, in Tennessee, "[when the commissioner]" of agriculture, or "any authorized representative," "has reasonable cause to suspect possible disease transmission by an employee," the commissioner may "immediately close the facility until, in the commissioner's opinion, no further danger of disease outbreak exists," among other things.
New Clients place more order
People are taking advantage of the chance to order delivery or takeout from restaurants that previously weren't on their normal menus and to try out new eateries.
These new consumers often order 8% more than the norm and lean toward more expensive items when placing an order. Globally, weekend ordering from new restaurants is 1.3 times more likely than weekday ordering for persons in the US, UK, and Canada.
Traveling To Restaurants
Due to social distance, most in-person restaurant visits are conducted to pick up online orders or place takeout orders. However, despite the fact that many restaurants provide pick-up and takeout alternatives, the overall volume of orders has slowed and customers are visiting these establishments less frequently.
Customers have started looking for choices with faster delivery periods as wait times have increased along with order volume. This results in increased cross-visits when people visit places in person, especially when they can see another, less packed choice close by.
Since the start of lock-down operations, foot traffic to fast food and casual dining restaurants has plummeted by 45% and 67%, respectively.
People's ordering habits
In addition to being more, the orders are also arriving at various times. Weekday orders are up over 12%, with Tuesdays posting the highest increases, while weekends are experiencing a decline in orders as the concept of a "weekend" is lost.
Online orders are more likely to occur on weekdays, whereas takeout orders are more frequent on the weekends. The time of day is another important consideration. While lunch sales have climbed 18%, evening orders are only up 3% (and late-night orders are down 9%).
Economic damage to the restaurant sector
Performance at each restaurant during the crisis has been significantly influenced by the following variables:
Sales mix between on- and off-premises businesses - Unsurprisingly, establishments that relied more on dine-in sales before the crisis are doing better than those that did not.
Reliance on daytime events - Restaurants that relied heavily on daytime dining occasions, like people buying breakfast or coffee on the way to work, have been disproportionately impacted by the rising number of people working from home.
Urbanicity - The losses in restaurant traffic vary greatly between states. States with high densities of population, like Connecticut and New York, have seen the biggest declines.
Digital proficiency - Given the surge in consumer digital engagement, restaurants' lifelines during this crisis have been a strong online ordering presence, digital loyalty programs, and reliable customer-relationship-management (CRM) systems. Even after the crisis, consumers may continue to be increasingly active online if Chinese trends are any guide. For instance, Starbucks China reported a 12-point surge in the proportion of digital transactions following the crisis, going from 15% in January to 27% in late March (down from a peak of 80 percent in February).
Value-added role - Customers' perceptions of value and the prevalence of bargains have boosted some restaurants' sales throughout the crisis as they increasingly look for methods to save money in response to financial losses and concerns about prolonged financial instability.
How to Enter the Restaurant Business?
Many people have a desire of starting their own business and running a restaurant. Others find it difficult to enter the restaurant business. To succeed in this field, there are a few considerations and steps that you must do. How to enter the restaurant business is as follows:
Choose a Restaurant Concept and Menu
The foundation is a restaurant concept. Since your mind is free to run wild, this might be regarded as the enjoyable portion of the entire procedure.
Along with the service and food styles, your restaurant idea should incorporate the kind of restaurant you're interested in opening. Here are some typical restaurant ideas:
A fine-dining restaurant
Fast-casual restaurant
The ghost kitchen idea
You should build your brand when you select a restaurant concept. Your brand should be clearer and express its purpose to the general population. To ensure consistency, give some thought to your restaurant's name, logo, and menu design.
It takes some imagination to create a menu, including a restaurant QR code menu. The type of equipment you'll need, the clientele you want to draw in, and the qualifications your employees should possess will all depend on the things on your menu.
Be careful to keep your target market in mind while you create the menu for your restaurant. For instance, if you intend to operate a restaurant in a college town, the menu should be tailored to the tastes of patrons in that age group. The best option is to choose a new location (or concept) if this isn't your target market.
Create a business plan for a restaurant
A solid business plan is necessary, just like for any startup. The majority of restaurant business plans are broken up into sections that detail the various facets of your enterprise, such as the concept and financials. Your business plan will aid in organizing the specifics of your venture and aid in attracting investors. The following elements should be included in your business plan:
The executive summary - This is a synopsis of the information below. Despite being the first section of your business plan, it is best to write it last.
Business Overview - Give a thorough description of your business and the ambitions you have for it.
Organizational Structure - Organize the ownership and management details.
Personnel Needs - Businesses frequently underestimate the number of staff members or employees that they require. Writing it down will help you get a more accurate picture of how many employees you will need to manage your company.
Competitive and marketing analysis - This part requires extensive research. Analyze the demographics and competitors in the area you've selected.
Advertising Techniques - You may select the most effective advertising and marketing techniques by using your marketing analysis.
A financial forecast - This element is essential if you want to raise money for this project. Make a break-even analysis and a sales prediction.
Obtain Funding
The majority of people lack the money needed to start a restaurant. That implies that they will require some sort of financial support. You can realize your restaurant ownership goals by securing finance from additional sources. First, determine how much it will cost to start a bar or restaurant. You should also consider how much running the business will cost. A budget and projection for the next six to twelve months can be made using the information provided.
Calculate how much additional capital you'll need by comparing your overall cost to the capital you now have. You should also factor in employee salaries, such as the salary of an eCommerce manager, equipment, MRO inventory, and licenses.
Select a Location
When selecting a location for your restaurant, there are a few things to keep in mind. These consist of:
Demographics - Your restaurant's target market should match the neighborhood's demographics.
Local rivalries - It's best to pick a place where eateries like yours are popular there. However, stay away from places where there are a lot of restaurants with similar concepts.
Accessibility and visibility -  Pick a spot with adequate visibility, respectable foot traffic, and car traffic. Consider the availability of parking as well as the simplicity of access for vehicles, pedestrians, and individuals with disabilities.
Labor expenses - These are location-dependent. You will need to offer higher compensation if your restaurant is situated in a region with high living expenses in order to recruit respectable staff.
Obtain licenses and permits
You must get the proper municipal, federal, and state permits and licenses before opening a new restaurant. You can make sure that everything is done correctly when you apply for restaurant licenses and permits by hiring legal counsel.
You can lawfully open for business if your restaurant has the necessary permissions and licenses. Typical licenses consist of:
Food Service License
Business license
Employee Identification Number (EIN)
Liquor License
Select a supplier for the food and equipment
Before you open, the kitchen of your restaurant should be fully equipped. This comprises cooking and refrigeration appliances. You can decide whether you'll need additional specialized equipment, such as pasta cookers or pizza ovens, based on your menu.
Make your selection from a restaurant and commercial kitchen equipment supplier. This phase benefits from researching item wholesale prices.
You should select reputable food suppliers when making your selection. The majority of restaurants take advantage of the chance to collaborate with wholesale product suppliers. These include bulk seafood suppliers, wholesale produce, and wholesale meat.
Restaurants frequently make use of order management and eCommerce platforms. The administration of restaurant inventory is made simple for chefs and restaurants by these platforms.
Restaurant Positions and Their Duties in Restaurants
Some restaurants are able to operate with a very few staff by utilizing effective self-ordering infrastructure. However, depending on the type of restaurant you run and your business plan, you might need to hire more than 80 individuals for roughly 20 different positions.
This is why you should first determine what duties employees in various restaurant roles are accountable for in order to make the proper decisions regarding the staff needed for the effective functioning of your business:
Assistant Manager
As implied by the title of the role, Assistant Managers are in charge of assisting the general manager in carrying out his duties. They are frequently in charge of processing the paperwork, running the training sessions, participating in brainstorming sessions, assisting with decision-making processes, etc. The Assistant covers the General Manager's absences when he takes a day off.
Kitchen Manager
This person serves as the Kitchen's General Manager. The responsibilities for this role are concentrated on hiring and firing employees, managing and optimizing processes, managing inventories, etc. The kitchen manager should be able to bring together a cohesive group that functions as a team and has the achievement of high customer satisfaction as its major objective.
Prep Cook
To make the jobs of their teammates easier, prep cooks set up the kitchen. A Prep Cook's duties include washing produce and other raw materials, chopping ingredients, and setting up cooking stations in order to prepare cuisine. Additionally, prep cooks are in charge of sanitizing work areas and securely storing food.
Line Cook
If you are managing a larger restaurant, this position is crucial. The Line Cook is responsible for a variety of duties that are designed to simplify the job of the chefs and other cooks. The responsibilities of a line chef include managing one or more kitchen areas to ensure effective and efficient work flow.
Busser
Bussers are the unseen magicians who enhance the appearance of servers. After diners have completed eating or in between courses, a busser's primary responsibility is to clear the dishes from the tables. A competent busser will quickly and quietly empty a table. Bussers occasionally have to replenish water cups as well.
Server
The Server is the restaurant's heart if the host or hostess is its face. The best Servers may often turn a bad client experience into a positive one and vice versa. In addition to receiving orders and delivering them to the kitchen and bar staff, servers are also tasked with providing each client with individualized service. A certain set of abilities are needed for this position.
A smart Server knows when to step in and won't disturb customers every two minutes to see how things are going. On the other side, waiting too long for a bill or an order is the worst possible experience for a consumer. Therefore, ensure that your servers are aware of the balance between the two and are capable of caring for your clients appropriately.
General Manager
When it comes to the operational side of your organization, this is the most crucial role. General Managers are those who prioritize personnel hiring and firing, training initiatives, public relations and marketing campaigns, process improvement, etc. They are the Executive Chef in your restaurant.
Executive Chef
If you want to serve the best food in town, concentrate on hiring the top Executive Chef. The meals on your menu are created by an excellent Executive Chef. The excellent one enables you to enhance your general level of service and modify the cuisine idea to meet the requirements of your business. In addition, he handles all aspect of cuisine, from preparation to presentation.
Pastry Chef
The sweet items on your menu are the work of Pastry Chefs. They create recipes and make delicacies like cookies, cakes, souffles, crepes, and mousses, among other things. If you own a sizable, informal restaurant, think about hiring such. Otherwise, if your other chefs have pastry experience, you can delegate these tasks to them.
Sous Chef
After the Executive Chef, this is essentially the second-most crucial role in the kitchen. Think of sous chefs as the main chef's helpers. The Sous Chef is in control of the kitchen if the executive chef takes a day off. Sous Chefs need to have equal experience and skill levels to Executive Chefs.
Barista
You must employ a Barista if you own a fast food establishment or a small bakery. People will be willing to order coffee, tea, smoothies, etc. in addition to the dishes. The person you hire should be able to pay close attention to customers' requests and promptly fulfill their orders.
Food & Beverage Manager
The majority of restaurants do not favor this position as much as the bigger ones do. The definition of the menu items and the overall working procedures within the restaurant are the responsibilities of the Food and Beverage Managers. They are also accountable for inventory management (both for bar and kitchen products and supplies) and ensuring that the kitchen and bar are compliant with local health requirements and codes (creating schedules for example).
Cashier
Because they both handle financial transactions and take orders, the Cashier and drive-thru operator jobs are similar. The drive-thru operator is situated in (surprise) a drive-thru restaurant, which is the only distinction between them.
President/CEO
Oversees the entire restaurant operation and is in charge of making it lucrative and successful.
Sommelier
Hiring a Sommelier is essential if you are running a fine dining establishment or restaurant where wine is the main focus of the entire experience. His responsibilities include buying wine, putting together a great wine list, asking clients or waiters about various wine varieties, and proposing pairings.
Manager of Human Resources
Creates internal job-training programs, employs appropriate candidates, and helps staff members with their career needs.
Host/Hostess
The initial impression a customer has of your restaurant and service is up to the Host or Hostess. Thus, if you want to prepare your customers for their impending experience in a favorable way, selecting a cheerful person is crucial. The Host or Hostess typically welcomes your guests and leads them to their designated table.
Additionally, they offer menus and help with any preliminary information or inquiries the clients may have. The individuals chosen for this post are also in charge of scheduling reservations and taking phone calls.
Bartender
In charge of the setup, upkeep, and management of the bar. Obtains drink orders from customers or servers, makes both alcoholic and non-alcoholic beverages, and serves them in accordance with established recipes.
Provides wine, beer on tap or in bottles, and mixes the ingredients for cocktails. Makes change and rings drink orders into the register to receive payment. may also prepare cocktail garnishes, wash and sanitize glassware, prepare and replenish canapés.
Manager of public relations
Creates and maintains a positive public image for the restaurant; promotes activities that are newsworthy, such as parties, fundraisers, and special deals.
How Deskera Can Assist You?
Deskera is the One-Stop Platform for Managing Your Business. Get the advantages of ERP, Integrated Accounting, CRM, and HR Software for Business Growth — all in one place.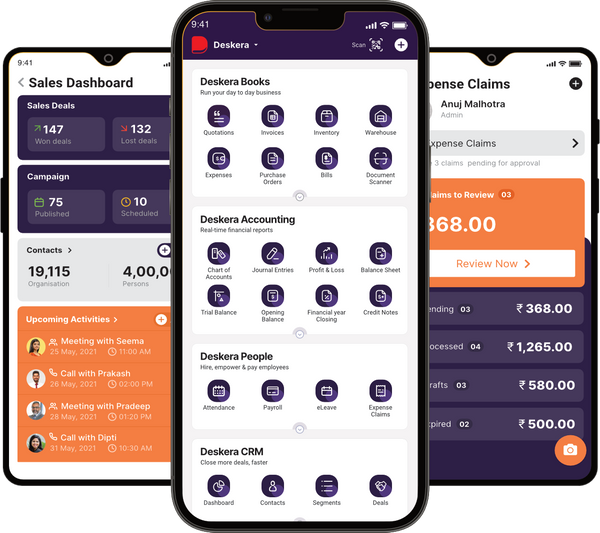 Deskera all-in-one also comes in a mobile app version for both iOS and Android users. Restaurants can track all the relevant information on the go through this app in real-time and make informed decisions.
Deskera offers the unique advantage of integrating with multiple channels and applications via its easy-to-integrate capability. Deskera has a marketplace with various built-in integrations. Therefore, it can be integrated into any cloud POS system smoothly.
Deskera provides the best ERP Solutions for your Restaurant
Sign up for Free Trial Today!
Key Takeaways
Items in restaurant inventories can have a relatively brief shelf life. Each dish requires a variety of raw ingredients to generate the finished dish. It is uncommon for suppliers to deliver finished food goods to restaurants that they may immediately resale to customers.
Millions of people rely on the hospitality industry for employment, but in 2020, amid a wave of nationwide restaurant limitations and closures brought on by the health crisis, the number of employees in the U.S. restaurant industry fell drastically.
No matter how big your restaurant is, the business is filled with obstacles. Build solid systems and productive operations while integrating the appropriate technologies to overcome the issues facing your restaurant business.
Restaurants are establishments where food, beverages, and desserts are prepared and served to customers in exchange for payment. There are many different kinds of eateries, such as formal, semi-formal, casual, lunch spots, hotel restaurants, breakfast diners, pizza shops, and takeout places.
Related articles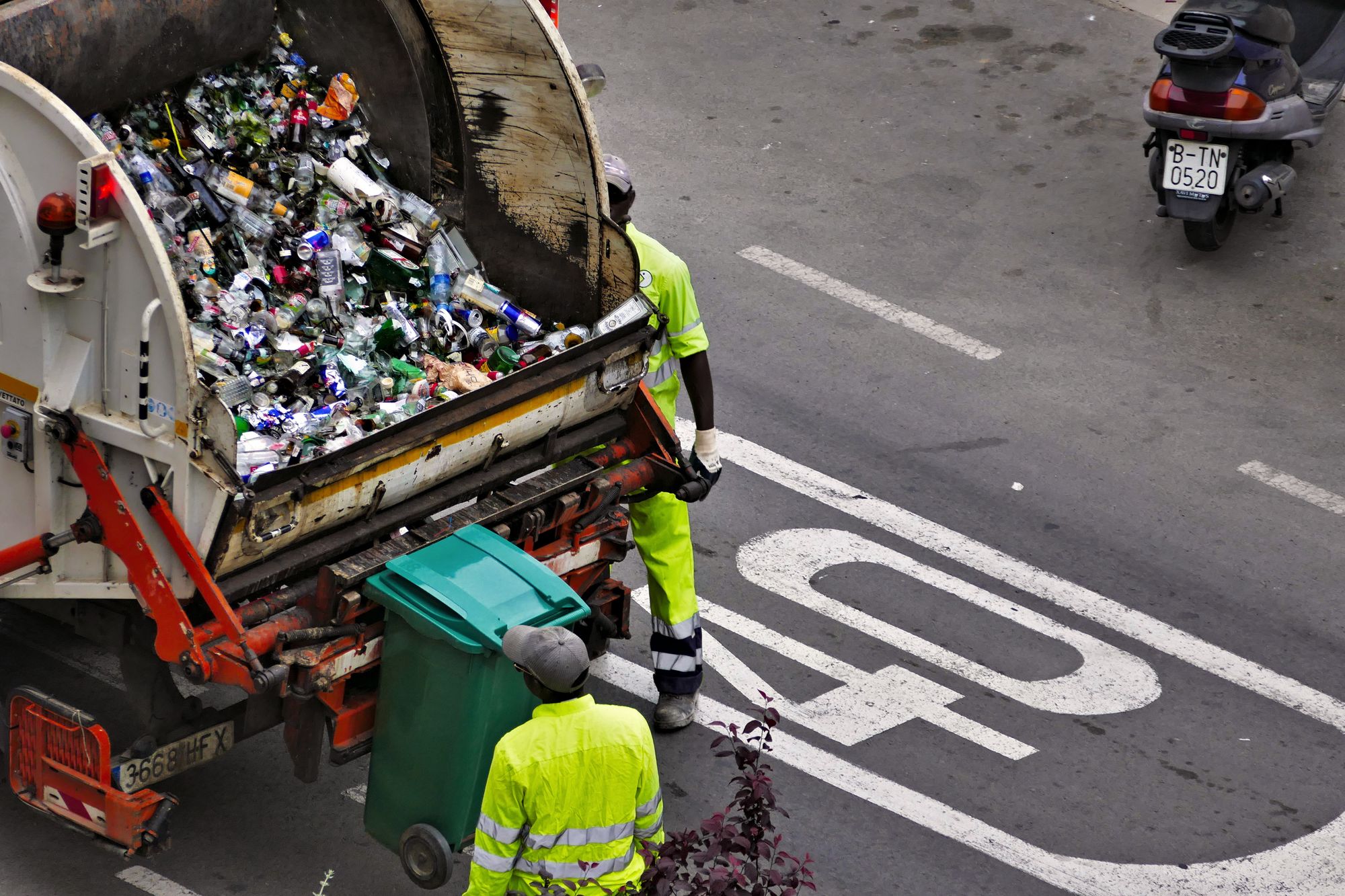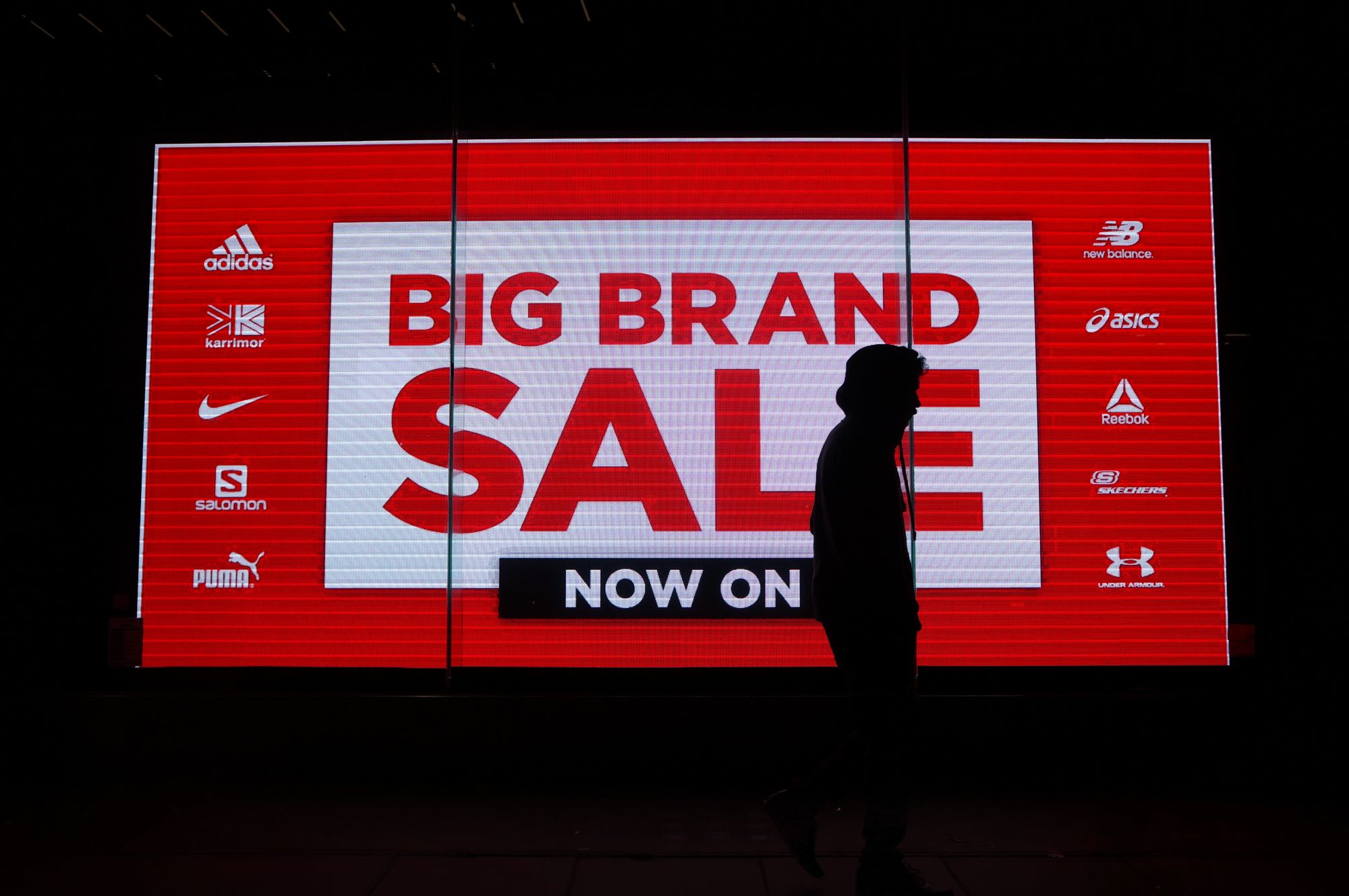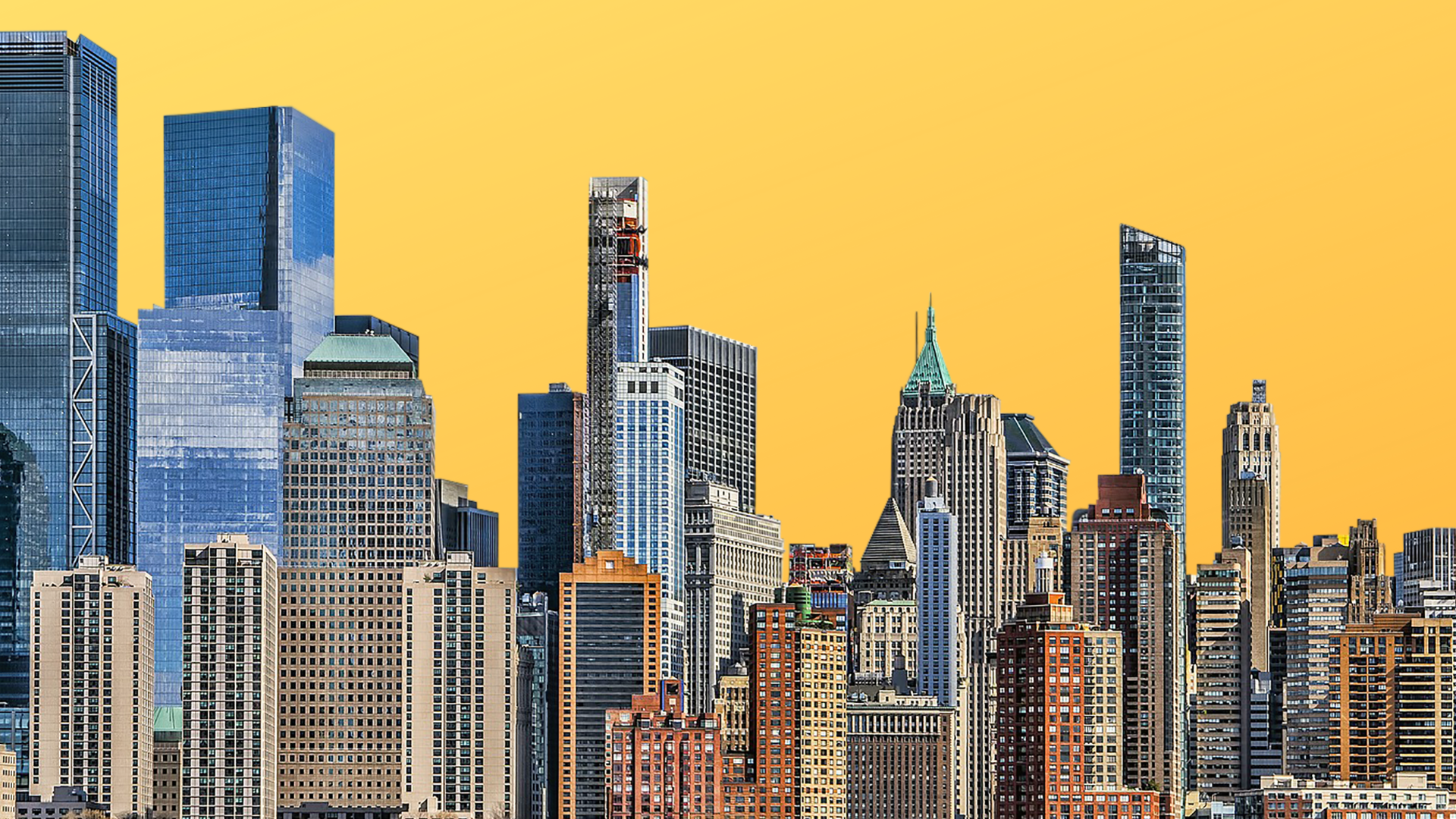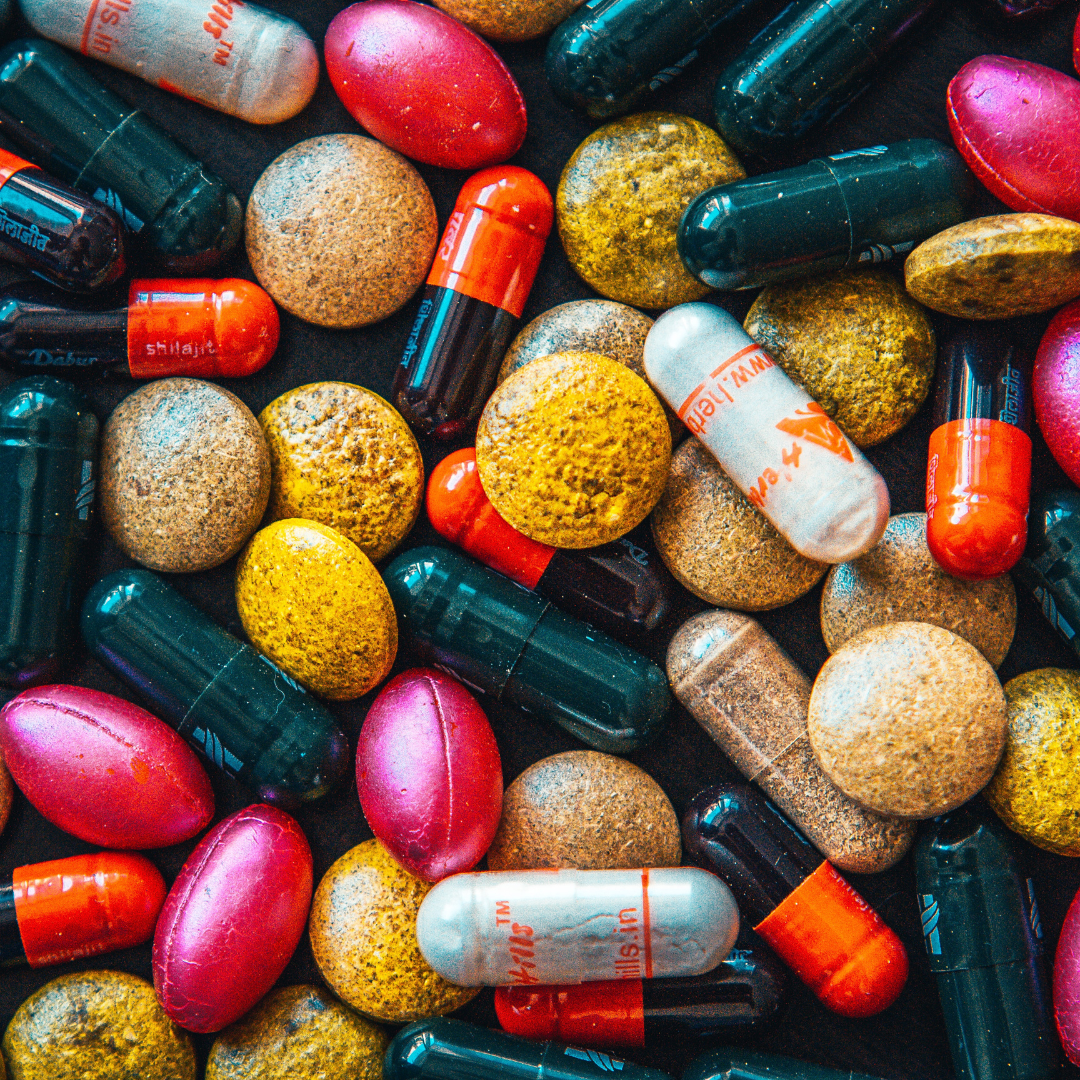 ---
---