If you are an artist or a crafter or have a taste for exclusive handmade, antique, and custom-made goods, then Etsy is your go-to marketplace. The company is a dedicated e-commerce platform for creative minds to sell their products and a shopping paradise for art lovers.
The company is a global online marketplace where people come together to make, sell, buy and collect unique items. Etsy stands out from other eCommerce platforms like Shopify, Amazon, eBay, Walmart, etc.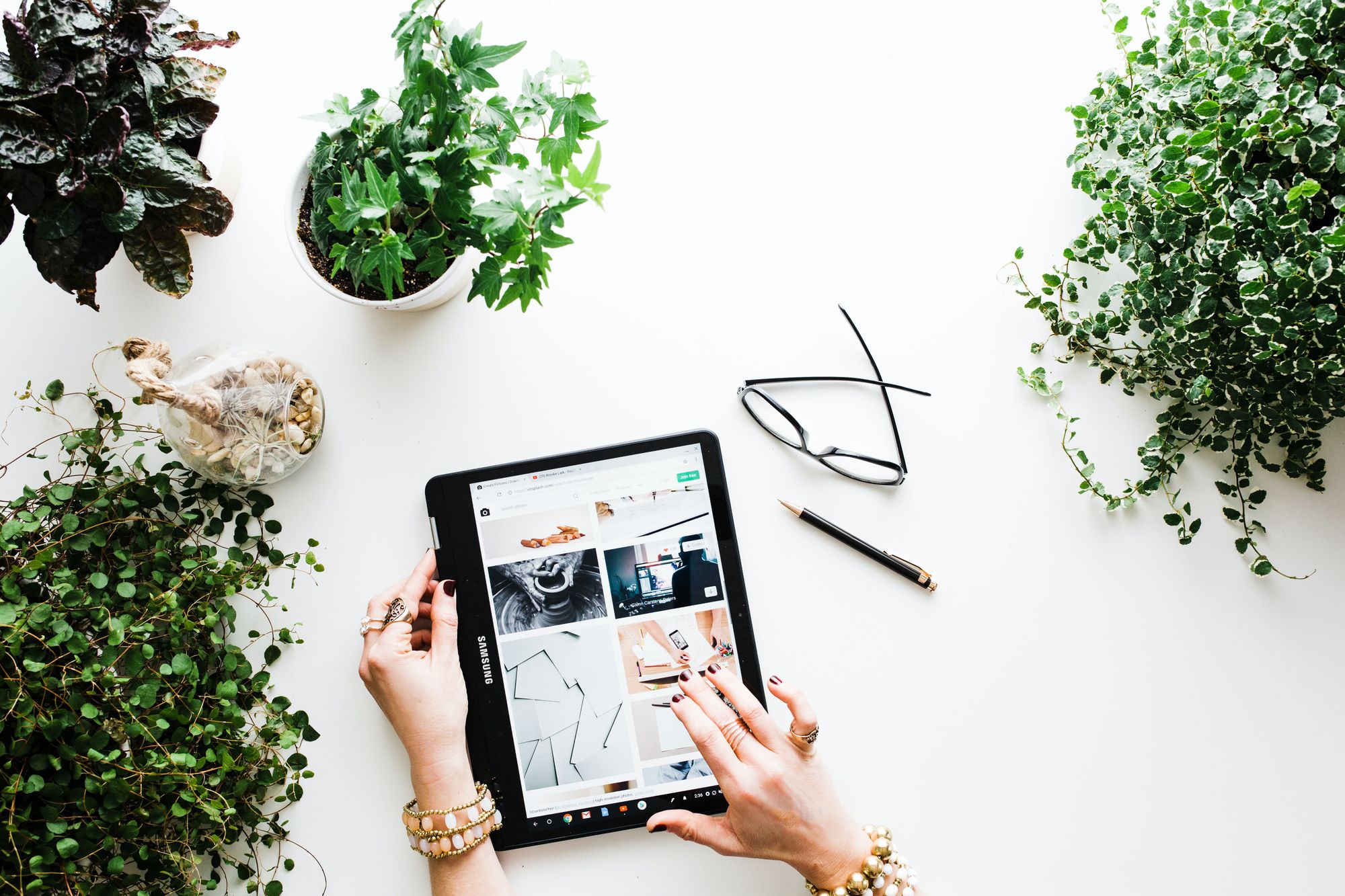 In this long-form article on How you can sell on Etsy, we will help you understand better about:
Try Deskera for your Business
Sign up for Free Trial Today!
Platform check
Etsy is not your typical online store like eBay or Amazon, where you may buy and sell any product, whether it is mass-produced or handmade.
Etsy is specifically designed for artists and crafters to sell their handmade and vintage goods online, and it has a distinctive style.
Additionally, you can also create a different website from Etsy, sync your inventory between all of the sales channels you use to sell on, such as Etsy, Amazon, eBay, and many others, with X-Cart.
Eligibility to Sell on Etsy (Permits & Licenses)
The main objective of Etsy as a marketplace is to provide a platform where customers ultimately have great experiences. People can buy exclusive items from this site. Etsy has strict guidelines for what one can sell on its site.
a) What can be sold: Etsy lets you sell handcrafted items that you have created, vintage objects, and creative supplies that include equipment, ingredients, or materials.
b) What cannot be sold: Even if you meet all the requirements of the marketplace, there are some products and services that are specifically forbidden from being sold on Etsy.
Despite the fact that Etsy is an open market, there is frequently misunderstanding among sellers about what to offer there. For the Manufacturer and their Business Permits, Etsy offers certain guidelines and marketing plans.
Etsy gives everyone an equal chance to succeed. For those just starting out, this knowledge will be essential. Following are three things to be aware of:
Information relating to the manufacturer: Depending on where a product has been built at the end,
Issues with business licensing compliance depend on the buyer's jurisdiction, the company' location, and the item you are selling on Etsy.
Shop Policies: It highlights the rules to adhere to when establishing your shop policies.
Rules for Etsy Manufacturing
The final location of the maker is based on the place where the product took on its final form, as was previously said. Further exploration reveals two scenarios:
1. If the items don't change shape, the location where they were made, produced, or grown will be referred to as the site of manufacture.
2. Items that change shape: In this case, the location of manufacture will be where the object assumed its ultimate form.
Additionally, sellers who reside outside of US territory must abide by these rules.
Business Licenses to Sell on Etsy
As was already mentioned, the state, nation, or municipality where your business is located affects the licensing requirements for businesses. However, the seller will be penalized for disobeying these rules. Etsy sellers must collect sales tax in many states. These regulations can apply in the state where you operate your business.
The US Supreme Court's June 2018 declaration is essential in this regard. Even if a vendor has no physical presence in a state, the court ordered states to require them to enforce sellers' obligations to collect sales tax. Online vendors who meet the nexus requirements of the tax law must apply for a licence, collect, and submit sales taxes in every state with a sales tax.
• Physical vs. Digital Sales: Some jurisdictions require sales tax information collection for both digital and physical products, while others only require it for the former.
• Fictitious Business Names: Even though you are not needed to be licensed, you may still need to register a Doing Business As (DBA) with your State or city if you sell things under a name other than your own.
• Selling Food on Etsy: If you want to sell food items online, you might need to be certified by your local health department.
• Hobby vs. For-Profit Business: If your Etsy shop is merely a hobby, do you still need a business license? It depends on the state; some might demand permits while others might not. To get the answer to this inquiry, speak with your state and local taxes authorities.
• Information needed for production partner profiles: The production partner manager can be used to establish production partner profiles during the listing process. Each production partner you collaborate with must have their real name provided to Etsy in their profile.

About Section and Shop Policies
You have the chance to inform the Etsy community about your business's special history and the people who created your products in the "About" section of your shop. You should give succinct descriptions of what your customers can anticipate from you in the shop policies section.
Before joining Etsy, sellers must obtain a thorough understanding of the manufacturing and business licensing requirements.
How to Sell on Etsy?
It is as simple as they come. Since Etsy is an open market, you don't have to be a seasoned seller or have pre-approval to list items there. Therefore, all you have to do to get started anytime you feel like it is to go to Etsy's page, fill out the necessary information, create your shop, and start selling. Let's examine the specifics:
Step 1: Get Started
To determine whether selling things on Etsy is the best option for you and your company, create an account and read all the policies.
Make your open profile and bio once you have an Etsy account. You can sign up immediately using your Google or Facebook account or by entering your email address, username, and password.
Step 2: After Creating Profile Create Your Store
Click "Open a shop" or "Sell on Etsy" in the top right corner of the page. once you've finished. To choose how your shop should appear on the site and operate after registration, you must customize your shop preferences and settings. Enter your shop's language, location (country or region), currency, and name first. The following are all the custom information you must enter:
As previously said, you must select a name for your Etsy shop and include it. You must select a name that is fewer than 20 characters long, has no spaces in it, and only uses letters from the alphabet. Keep in mind that selecting the proper name will affect your shop's SEO while making your choice. It should complement what you are trying to market. But don't stress too much if you choose poorly; Etsy makes it simple to change your shop name afterwards.
The title of your store is different from the name in that it gives a succinct summary of what you sell. Again, SEO considerations should be followed and the title should be informative.
You can link to outside websites and social media platforms from this page to spread the word about your store on social media. Sharing on social media platforms like Instagram can also be beneficial since it might show that other people are using your stuff. For instance, re-sharing images posted by pleased consumers who are using and evaluating your items on social media.
• Message to buyers
You can configure an immediate message to be sent to each customer here. This could be a thank-you note or a one-time voucher for their subsequent purchase.
More specific information about your store, your listings, and what customers may anticipate when they buy with you can be included.
You must enter your inventory in the Stock Your Shop area, which also includes fields for Title, About This Listing (Description, Category, Price, and Quantity). Next, include all the highly sought terms that will make your item more visible, such as: 13 components and 13 tags maximum
Step 3: Select your payment and shipping method
After setting up your Etsy store, you'll need to choose the payment method you want to use and give Etsy your billing information so they can identify you and authorize your purchase.
When it comes to payment options, you can allow your clients complete purchases with you and pay through PayPal or Etsy Payments when they complete a sale with you. The most widely used payment method for Etsy sellers is Etsy Payments since it is simple to use and offers a variety of payment options.
Enter your bank information in the "How you'll get paid" area to receive payment. Specify the billing information. You can be asked to provide information for your credit or platinum card, PayPal account information, and bank account details.
Enter the credit card information for listing fee-related deductions in the Set-up billing section.
Payments on Etsy
Your customers can pay using PayPal, credit and debit cards, Google Wallet, Apple Pay, and Etsy Gift Cards, among other methods, thanks to Etsy's payment system. Be advised that there is a cost if you decide to use Etsy payments. Currently, this consists of a predetermined fee plus a percentage of the item's overall retail price.
For instance, £0.20 and 4%. Please refer to the official Etsy documents for the most recent prices since they change per country.
Set your shipping fees
Setting appropriate shipping costs is also crucial when signing up as a vendor on Etsy. You might want to think about things like whether you'll be exporting your goods solely domestically or additionally globally to customers in other nations. If so, you'll want to make sure that various shipping costs, such as duty and shipping processing time, are taken into account.
Following completion of these steps, you can start listing your products.
Additionally, you must submit the product's shipping information, which includes the following information: Shipping Prices, Zip Code of Origin, Processing Time, Destination, Shipping Services, Free Shipping
Step 4: After Creating Your Shop utilize the sections of the shop
Include your shop policies. Update the "About" section of your store. Sort your products using shop segments to make it easier for customers to find your store.
Step 5: Advertising, Branding, and Advancement of Shop
Make sure your shop's information is optimized for Etsy Search. To ensure those quests near your business can find it, try to provide your location. Offer your customers rebates through sales and coupons. To strengthen your brand, look at the top social media and SEO strategies for Etsy.
Step 6: Managing the shop
Make sure you adhere to these established practices to ensure that you satisfy all criteria for Etsy's Dealer Insurance Approach. Know what to do before you enter into your first transaction. Discover Etsy's Survey Framework here. Take a break whenever you need to from working.
For a detailed walk through of the Etsy on boarding process, you can also watch this video. Look at this:
Ways to Attract Traffic and Improve Etsy listings? What factors affect Etsy Search Relevancy?
It is crucial to comprehend "How Etsy search algorithm works" in order to drive visitors to your Etsy store. As a result, you'll be able to develop a listing that draws visitors and turns them into paying clients. Let's investigate the Etsy search engine in more detail. Here are five elements that affect search on Etsy:
SEO and USER search behavior optimized listing: This is one of the most important elements in the Etsy search algorithm since it compares the visitors' search terms with the text in the Title, Item Description, and Tags and provides results appropriately.
The amount of engagement a page receives: In today's social media-driven world, engagement is a buzzword, and Etsy is no exception. It awards listings that receive more clicks, are added to favorite lists, and are frequently bought.
The portion about the good experience: Because it influences a buyer's decision-making, Etsy gives excellent customer experience a high ranking in its search algorithm.
Listing Quality factor: Your about Us page must be complete as a listing quality factor. The shop's items, the motivation behind them and explicit Shop Policies must all be included on the "About Us" page. The ranking of postings is also impacted by the shop's location to enable quicker delivery.
Inbound links: Here, general SEO guidelines are also relevant. A page that receives more links from individual blogs, numerous item listings, and other diverse sources. Every link raises the relevance of a search engine.
Monetizing from Etsy
How much money can you make on Etsy by selling handcrafted, vintage, or craft supplies?
It varies. It depends on the goods you choose to sell on Etsy, the methods you use to market them, and the costs you incur.
Etsy charges: How Much Does Selling on Etsy Cost?
As was already mentioned, Etsy charges a variety of fees (opens in new tab). Be not frightened. They won't all need to be paid at once. First off, each product listing on Etsy is subject to a $0.20 listing fee, whether or not it results in online sales. Your Etsy listing expires every four months, which means you'll need to pay $0.20 once more.
Additionally, be prepared to pay the same amount of money once more if you wish to update your listing or increase the quantity. When it expires, you have the choice of setting an auto-renewal feature or manually renewing the listings; in either case, a price of 20 cents per listing will be charged.
Additionally, it levies a $0.20 fee for any additional quantity sold within a single transaction. This means that each item will be charged $0.20 if you sell several listings in a single order. The listing and multi-quantity listing fee information is available here:
You must pay $0.20 per listing if you want to list a private or custom status for a specific listing. A custom charge is displayed as follows once it has been applied:
Transaction Fees: Five percent of the entire cost of a goods is the transaction charge. A 3 percent fee is charged if a seller selects Etsy's "Immediate Checkout" option.
Etsy is a fair alternative to putting up a website with a shopping cart and obtaining a merchant account (which also imposes handling fees). Etsy is not only practical but also adaptable enough to let you run a business and sell goods from your online store.
Etsy merchants with Etsy Plus membership must pay $10/month in subscription costs, with the benefit of 15 listing credits. Etsy Plus offers a wide range of options for developing your brand or increasing your brand recognition.
If you utilize Etsy Square to purchase your multiple listings at a discounted rate of $0.20, the fees associated with processing square payments will be referred to as "In-person selling fees."
That's not even the full story. Other costs consist of:
Only sellers who use Etsy Payments are subject to the country-specific payment processing costs. Credit card processing costs for US customers begin at 3% of the total selling price plus a fixed fee of $0.25 per order;
Shipping costs. You only need to buy a reduced shipping label from Etsy because often the customer is responsible for paying for the shipping. The price of free shipping will vary depending on the shipping company, the package's weight, the distance traveled, etc.
You will be required to pay 5% of the indicated shipping costs, which is the amount set to deliver an item, if you choose to charge your customers an additional shipping fee. It takes into account a number of things, including distance, dimension, weight, and shipment carrier. Use of Etsy Postage/Shipping labels is open to Etsy sellers in the United States, Canada, the United Kingdom, and Australia who accept payments through PayPal or Etsy Payment.
Etsy uses USPS, FedEx, Canada Post, Royal Mail, and Australia Post as its primary shipping providers. These carriers offer postage labels for sale at a price that is affordable for Etsy vendors.
Shipping costs also include Primary and Secondary fees, which refer to the rates that apply when a single item is shipped alone as well as when it is bundled with other goods and delivered by one of the shipping carriers, respectively. Through Etsy, you may access the carrier's terms and regulations.
The name of the service provider and the postage label number are listed next to each fee for the postage label on your payment account.
Your Etsy brand will need a Pattern site, which will set you back $15 each month
VAT fees: The tax imposed on each successive stage of manufacturing up until the moment of sale is known as value added tax. The rate of tax is added to the cost of production wherever a higher value is added to the goods or services. The tariff varies depending on the type of product and where it is made.
The VAT charged in some states.
The seller services VAT  and
The VAT on processing Fee
Then there are additional fees, although these are up for debate. Only if you make advantage of features like the Etsy payment processing fee, the deposit currency conversion (which is 2.5 percent of the market rate), promoted listings, Google Shopping advertisements, and targeted offers ($0.10 for each targeted email sent), will you be charged.
• Here is how Etsy's value-added taxes apply to both digital and tangible items (opens in new tab);
• Conversion fees for currencies. You will be charged 2.5 percent more than the going rate to transfer money to your bank account if you list your things in a currency other than your own;
• Advertising fees: You must take part in Offsite ads if your annual income is over $10K. For each order attributed to an Offsite Ad, a discounted 12 percent fee will be applied to your account. Ads are optional and the price is 15% if you make less money.
Ways to get Etsy Payments? Is it possible to use PayPal on Etsy?
Your Etsy store can be paid in a number of ways:
Etsy Payments is first on the list: The majority of payment options that customers can use to buy from your shop are included in Etsy Payments. Additionally, Etsy deposits the money into your bank account. If you haven't signed up for Etsy Payments, do it right away.
After a customer makes a purchase from your store, you can also receive a check or money order through email.
• PayPal: If you live in a location where Etsy payments are not available, one of the best alternatives is to accept payments through Paypal. You can get the money using Paypal. Register your Paypal seller account here.
• Etsy and Klarna have partnered to allow US customers to make simple purchases and pay over time. Sellers will promptly get the full money as soon as the sale is made, but the online payment business will manage the cash collection in installments.
Enhancing your Etsy Sales
Optimize your profile
Customers will frequently be interested in learning more about you and your business because so many people use Etsy to buy products from manufacturers, artists, and other craftspeople. By creating an engaging profile that genuinely tells the tale of your company, you can take advantage of this.
Include a picture of yourself as the store's proprietor along with a bio that is no more than 5,000 characters. Use this to your advantage by adding a store bio, which is a terrific way to engage with customers. It can demonstrate to them your brand's identity, the principles you uphold, and the motivation or "why" behind your company. Potential clients will warm up to you and you'll establish your credibility as a seller.
In order to encourage more engagement with your business among potential clients, you can also publish the social media connections for your company here. Make sure your store bio is complete; you have 5,000 potential characters to come up with something genuinely compelling.
Use social media to advertise your listings
The use of social media for business promotion can be quite effective. You can acquire credibility with potential clients by showcasing social media posts from happy customers. For instance, if you sell jewellery on Etsy, publishing an Instagram photo of a satisfied customer wearing one of your pieces might serve as strong evidence that your goods are pleasant and of a high caliber.
When it comes to social media, Instagram and Pinterest are your greatest options because they are both very visual and offer useful search and discovery features.
Select appropriate pictures
Choose images of your product that are of a high calibre and were taken with a bright, neutral background. Follow Etsy's recommendation to have a minimum of five product photos! If you are selling one-of-a-kind or custom-made items, it is extremely crucial to include enough images in your product listing so that customers can see every last detail.
Don't forget to check that your thumbnail images are the proper size and have a unified aesthetic.
When a customer accesses your product listing, they will initially see the thumbnail picture.
Clarify Your Policies in Your Etsy Store
Keep your regulations simple. Typical shop policies cover things like payment deadlines, shipping details, return and exchange procedures, and general information about how you run your Etsy store. Your attention to this important information can help you avoid many misunderstandings.
Inventory levels and costs
Make sure to precisely list the quantity you have in stock, as well as any various product characteristics like colors, sizes, or other attributes. Don't forget to factor in all of the expenses related to selling your goods, from advertising to shipping charges, when setting the price for it. It's critical that you don't jeopardize your earnings.
Make sure your prices in your Etsy listing are comparable to those of your rivals while maintaining a healthy profit margin for yourself. Because of this, it's critical to monitor changes in and trends in the market.
Speed-Up Order Fulfillment & Offer Expedited Shipping on Etsy
Yes, competing with Amazon's Prime shipping would be very difficult.
Customers from all around the world want their products "right here, right now" after learning about one-day shipping. Ideally within two days, but ideally within a few hours.
But try not to panic. The majority of the top Etsy stores actually send their products within 24 hours or even sooner. Additionally, you should speed up your procedures if you want to beat the competition, increase sales, and draw more customers to your eCommerce site.
Our aim at X-Cart is to make your shipping experience as simple and pleasurable as we can.
For instance, an item you're selling might unexpectedly become the most popular gift over the holiday season. In this situation, you should undoubtedly raise pricing to keep up with market demand, but not to the point where you lose business to a rival. Similar to this, you'll need to adjust prices if the market demands for a product you're selling starts to decline.
The cost of the resources used to make an item, for example, should also be taken into account. You should monitor pricing on an ongoing basis and make adjustments as the market environment changes.
Join Etsy Teams and Chat on Forums
Teams are a great asset for business entrepreneurs.
They can be useful in a variety of situations. You can utilize them to:
• Develop your Etsy selling abilities. There are many seasoned salespeople here who can provide you advice;
• To increase traffic to your online store and cultivate a following.
• to discover like-minded individuals, network with them, and gain ideas;
• to submit applications to local craft shows and increase sales.
The Etsy forum is a great resource for learning how to sell on Etsy. But be aware that administrators closely monitor everything you post there. Never post anything that violates Etsy's rules. Never use the letters "C" or "D." China is represented by the first term, while Douglas Erwin (opens in new tab), a former Etsy merchant who developed a reputation among his peers as a knowledgeable and helpful user, is represented by the second.
Fill Your Etsy Profile From A to Z
Your online persona is similar to your face. It has the potential to either boost your Etsy sales or severely damage your reputation. Do not be timid. Tell us about yourself, your hometown, and what makes your heart sing. People adore tales.
Your favorite shops and products, membership in Etsy teams, and the number of followers are all listed in your profile so that potential customers may view them as well. Exercise caution when using Etsy.
Marketing
You may manage your listings from your phone with the help of the Etsy seller app, which is incredibly helpful. Additionally, Etsy offers a variety of tools for merchants, which are accessible through an Etsy plus subscription.
Accept Custom Order Requests
People adore ordering handcrafted goods that are specially tailored to meet their demands. Consider that you are looking for custom bride and groom coffee cups to give to your friend who is getting married. Or perhaps you need to paint a picture of your grandmother for her birthday celebration.
Fortunately, Etsy permits these kinds of products. On Etsy, there is a pretty great feature that enables vendors to sell their services alongside their goods. Some Etsy vendors favor upfront payments. That provides some assurance that their efforts won't go in vain and that their customer won't change his mind.
Be sure to provide an example of your work and the materials you use before presenting a handcrafted item that is specifically made for the buyer. Otherwise, the overwhelming number of options would leave your buyer helpless.
Understand the Etsy algorithm
The enormous amount of potential buyers who are active on Etsy is a significant advantage. As a seller, you have the chance to interact with a huge audience of potential customers! However, you must still take care to present yourself to the appropriate clients.
Here, it's critical to focus on keyword optimization and comprehend SEO, especially as it relates to Etsy's search engine. You should make use of the search terms that your ideal buyers are entering into Etsy. In addition to several online videos and blog entries written by seasoned Etsy sellers, Etsy assists its sellers by providing an overview of its algorithm.
Bookkeeping
The novice error that could condemn an eCommerce firm to failure is to consider accounting as an afterthought. It's essential to pay attention to the financial details if you want to profit from your Etsy store.
There are numerous methods you can handle your accounting tasks:
Simple spreadsheets.  Using a spreadsheet is the simplest approach to take charge of your money and inventory. Google Docs, Sheets, and Slides are what can be used (opens in new tab). Accessible via your computer or a mobile device app, all services are completely free.
Accounting application. You can focus on accounting software if you find spreadsheets to be too archaic. It will assist you in keeping track of your tax and accounting information.
There are a few great tools available for the X-Cart merchants:
Separate financial accounts. Keep your financial information about your personal finances and business separate. It's secure. You can do this by opening a separate bank account for your small eCommerce firm or even by registering a credit or debit card for it.
Work with an accountant. You will eventually experience financial details and sales overwhelm once you are successful selling on Etsy (something tells me you will). Then, you'll probably need someone to handle all of your financial matters on your behalf.
Up-selling & cross-selling
Another "hidden weapon" should increase your internet sales. Consider what complementary things you have in your Etsy shop for the item you've just described. This might be something with a comparable pattern, season, color, etc.
That's it. Turn on your imagination and start writing persuasive copy for your handmade or vintage Etsy items. It's simpler than you would imagine.
Follow-up With Buyers
Remember to maintain a personal relationship with your clients even after they have passed the bottom of your sales funnel. Asking your customers will demonstrate your interest in their buy.
And if they are content with it, request a review from them. The next time they make a purchase, you may give them a discount. This could increase the reputation of your Etsy store and boost your sales.
Preview your Etsy store
The last step is to preview your Etsy store before going live after completing all of the aforementioned tasks. In order to ensure that everything appears to be in order, you should consider it from the viewpoint of a consumer. You can start selling your first item as soon as you're pleased with the preview.
Create stellar product descriptions
The norms you were taught in school no longer apply to Etsy and other social media platforms. Give readers all the information they could need to decide whether to make a purchase, including size, color, and materials. A single paragraph can frequently be sufficient.
Do not pass up the chance to include a joke in your product descriptions if you sell a humorous handmade item (like the one you can see below). People on Etsy are eager to engage with you personally and learn what motivated you to open your business.
There are 13 product tags that you can choose from. Use as many tags as you can, even ones with a broad definition, for each item. Another technique to demonstrate your creativity is in this manner. But there might be more.
Not sure of the best tags and keywords to use for your craft supplies? Find other merchants selling comparable goods on Etsy's main page and observe what keywords and tags they use in their store names, titles, and listings.
And do not worry that Etsy's search engine may overlook new users. No matter how recently an item was posted on Etsy, it will showcase products that are connected to the terms or phrases consumers are searching for. Additionally, customers have the option of manually ordering their search results by newly added products, relevancy, and price.
Pros of Selling on Etsy
Easy to start selling
Without any technological expertise, you can open an Etsy shop in a matter of minutes. You only need to complete a few forms (opens in new tab) before you can move forward.
This would be the first step in creating an online store. However, as you proceed, you'll still require a personal store of your own. It will provide you additional chances to establish your brand and keep you competitive.
Personalized storefront
Etsy offers - a customized storefront, sort of an online store parked at Etsy, like few other marketplaces do. Aspiring entrepreneurs may list all of their products in one location, brand their store with a logo and unique taglines, and make their own policies.
Garment printing-related Etsy vendors have branded their shop front. Their slogan is "Tees for trees," and they feature products in their cover photographs along with the cause they support: planting trees to change lives.
In order to connect with their audiences on a personal level, they have also included their Instagram handles to the cover photos. Additionally, Esty has recently made it possible for vendors of POD (print on demand) products to sell on its platform. You may now sell products with your own creative designs printed on them, such as T-shirts, mugs, cushions, and other items.
Huge customer base
Etsy is still the first place people consider when they want to purchase anything handmade, even if Amazon recently opened their own handmade community(opens in new tab), allowing thousands of artisans to sell their handcrafted goods online(opens in new tab).
On Etsy right now, there are 60.3 million active buyers and 3.1 million active merchants.
Additionally, 350 million users(opens in new tab) visit Etsy each month to buy handcrafted jewellery and creative items. Some of these users start out on Etsy as sellers, while others become frequent purchasers.
As was already established, Etsy has a remarkable 33+ million active users, and 40% of them are repeat customers. It serves as evidence of how much the consumer adores Etsy. These are excellent indicators that encourage retailers to launch their Etsy store and begin selling right away.
Friendly community
The Etsy user base is devoted. More than 40% of first-time shoppers (opens in new tab) return to Etsy time and time again as repeat consumers. Additionally, there are a few helpful places where business owners can network with others and share their experiences:
• Etsy Forum (opens in new tab), where they can communicate with other members of the Etsy community;
• Etsy Teams(opens in new tab), where they can exchange information and learn how to run an online store in their locality;
• Etsy Blog (opens in new tab), which is customized for various nations.
A greater chance to be discovered
A handmade item has a better chance of attracting buyers if it is featured on Etsy (or any other popular marketplace like eBay or Amazon). Particularly if you're brand-new to Etsy.
Pay in Installments
According to the most recent release, consumers can now simply purchase items and pay in installments (easily manage your business). The whole amount of the order will be paid to the Etsy seller so that they can dispatch and handle delivery on schedule. Simply said, the customer has the power of making installment payments. This will help both buyers and sellers. If your company is headquartered in the US, you can benefit from this change to attract additional customers. It will then be expanded to include more areas.
Shipping overseas made easy
You can ship overseas even if you're new to Etsy. You can buy and print shipping labels from the website after placing an order. This is very useful when sending to consumers overseas.
Listings are managed by Etsy sellers. It enables vendors to create policies for shipping, returns, and exchanges. Since most sellers on Etsy are part-time, they are unable to provide competitive shipping or refund policies like the e-commerce giants, and Etsy is fully aware of this. It enables them to choose their own policies.
When purchasing holiday decorations during these months, customers are encouraged to buy in bulk thanks to Etsy's free shipping assurance, which also results in an increase in sales. Customers actually want to see the enchantment of "Free Shipping" and do not want to fork over a significant sum to carry the goods home.
Grow existing business
On Etsy, there are several advertising alternatives available, such as promoted listings, which can help you draw attention to your products in the search results and increase their visibility to your target market.
ETSY's Off-site Ad
Etsy has updated the ETSY Ad Tool with the new Offsite Ads. Previously, sellers had to spend money on Google Ads and promoted listings. The new upgrade, however, eliminates that requirement for vendors. Promote your products on Etsy and other websites mentioned under the Offsite Ads section with the new Etsy offsite ads.
The best aspect is that you only pay when a buyer clicks on your advertisement and makes a purchase within 30 days of it. One of the notable contributions made by Etsy at COVID19 was waiving the costs associated with the offsite advertisement. New entrepreneurs can quickly increase their revenue by attracting a large audience.
Premium on machine learning
The Etsy team has put a lot of effort into creating a useful search interface for their customers. They introduced the so-called exploratory search (opens in new tab) in July 2015, a function that improved the visual search experience, particularly on mobile devices. By 10%, this technology enhanced click through rates.
The Etsy team purchased Blackbird Technologies(opens in new tab) a year later in September 2016 in order to modernize the search engine on Etsy with machine learning and artificial intelligence.
There is now a large group of gifted scientists and engineers known as Etsy's Data Science & Machine Learning (DSML) organization. They work hard to make sellers' lives easier by tackling problems in large-scale systems, statistics, and machine learning.
Mobile app
There is a mobile app available for all Android devices, the iPhone, iPad, iPod, and Apple Watch (needs iOS 9.3 or later) (requires Android 4.1 and up). Actually, there are two apps: one is for merchants and the other is for consumers. This is a useful tool given that 65 percent of visits to Etsy are made on a mobile device.
With the "Sell on Etsy" app, you can easily manage your Etsy orders and listings while you're on the road. You can also receive notifications when someone buys your product or adds it to their "Favorites" list.
The Etsy app for purchasers streamlines the mobile buying experience and alerts your consumers when their order has been sent. Additionally, it displays neighboring businesses and accepts payments.
M-Commerce Presence
The fantastic mobile app that Etsy offers also helps the third-party vendors. Mobile devices accounted for 66 percent of all Etsy visitor traffic in 2017 and 61 percent of all GMV sold there in 2020. According to Statista, the percentage of Etsy mobile sales has climbed from the first quarter of 2017 to roughly 6 percent in 2019. As a result, it gives online Etsy vendors a fantastic m-commerce presence. GMS increased from 3.9 billion US dollars to 4.1 billion US dollars in 2021.
Cons of selling on Etsy
Less options for personalization
A fully working eCommerce website is unquestionably superior to an Etsy shop in any comparison. Why? Since the design of all Etsy shop sites is remarkably similar. The only way to differentiate your brand is to take standout photos and add persuasive content to your product descriptions and profile.
However, there is still another choice. You can start a second website using Etsy. You can rapidly register a domain, customize your template to reflect your brand, add a blog, and begin delivering email marketing campaigns to your users with the aid of "Pattern by Etsy"(opens in new tab).
However, it will set you back $15 per month. The fast and furious competition that is not always easy to overcome Since Etsy's founding in 2005, more than 3 million sellers have been offering their handcrafted goods for sale. Are you prepared to battle this crowd? You can at least try.
However, you are condemned to failure if you do not list a new product every single day, promote your products, and occasionally update them. Your advertising will eventually appear at the bottom of Etsy search results.
Etsy account may be permanently suspended at any time
Before you set up your store and begin displaying items, please carefully read the Etsy seller policy(opens in new tab). Did you know that human remains, such as teeth or hair, can be sold? Look at this gorgeous jewellery:
But the moderators of Etsy will punish you if you decide to sell ivory or bones from animals that produce ivory (like tusks, for example). Here is a list of restricted things that illustrates (with eye-catching images and examples! ) what you can and cannot sell on Etsy.
Selling goods that are identical to those on the list of prohibited commodities is severely punished. You can find a tonne of horror stories regarding Etsy closing down shops after years of selling if you simply google "etsy shut down my shop" (opens in new tab).
Lot of work involved
Experienced eCommerce business owners are aware that adding new sales channels requires time commitment in order to be successful, and that managing several storefronts and omni-channel marketing is challenging, particularly for startups.
What Items Can You Sell on Etsy?
Items for men selling on Etsy
Yes, you may buy men's clothing on Etsy. What on earth are they doing there? For instance, they sell wooden door signs.
Stickers
Yes, it may come as a surprise, but those sticky small pictures are the Etsy fad that is getting the most attention. Stickers are popular because they are inexpensive. Imagine selling 419K of her gorgeous pink stickers from her Etsy shop in only a few short years.
Exotic charms and jewellery
One of the most popular product categories on Etsy is jewellery. And regardless of what you decide to sell—a alexandrite solitaire ring or a crystal keychain—these are the things your potential clients would be looking for.
Art materials
According to Etsy's 2019 study, 87 percent of Etsy sellers are women, which leads us to the realization that customized, handmade items like stickers, bespoke jewellery, crafts, and supplies are the most popular.
The likelihood that a product will appear in search results increases with how inventive and attractive it is. Different Etsy sellers develop strategies to make their products simple yet thematic; the best-selling items on Etsy typically contain a hint of personalization.
Craft supplies and tools
Some Etsy sellers prefer to showcase crafting supplies and tools rather than finished handmade goods. That's also a smart move. These items might be quite well-liked given that crafters frequently turn to Pinterest and Etsy for inspiration.
So what is included in this category? Everything, including pressed wildflowers for candle making and white birch logs (excellent for rustic-themed decor).
Party deco
Shoppers on Etsy are focusing on personalization while browsing for party decorations in the site's search results. And a lot of items that can be customized are offered there.
How Deskera Can help You?
Deskera People provides all the employee's essential information at a glance with the employee grid. With sorting options embedded in each column of the grid, it is easier to get the information you want.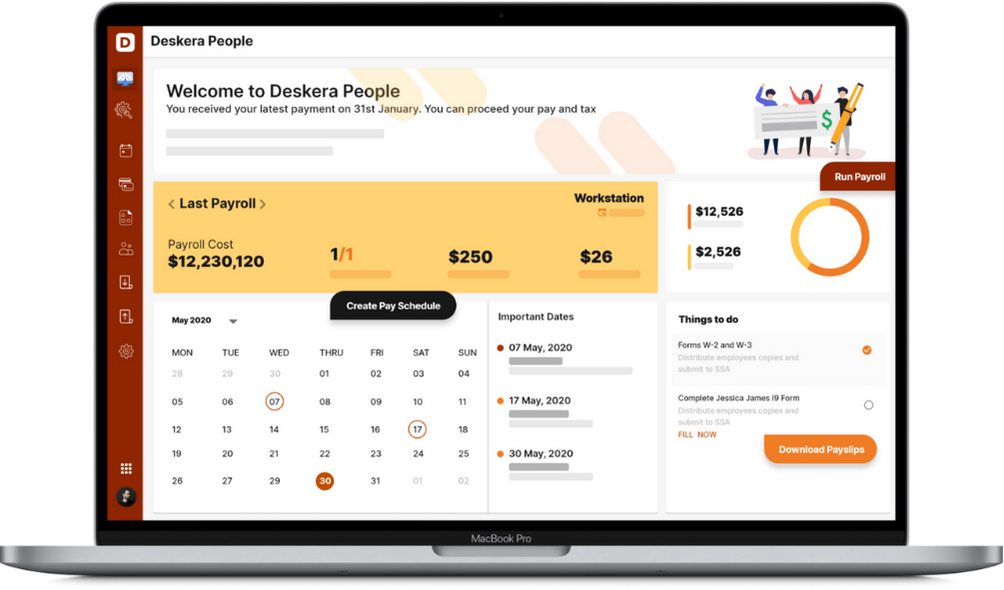 In addition to a powerful HRMS, Deskera offers integrated Accounting, CRM & HR Software for driving business growth.
To learn more about Deskera and how it works, take a look at this quick demo:
Try Deskera for your Business
Sign up for Free Trial Today!
Key takeaways
In contrast to other online markets, Etsy only allows one listing per kind of goods, even if that product is available in a variety of sizes or colors. Thus, you would only need to list your notebook once on Etsy, with the multiple color options, if you were selling handcrafted diaries that are all identical but come in five different colors.
Etsy is the ideal place for you to think about listing your products if you're a tiny business or a solopreneur with a unique, artisanal, or quirky product. Without spending a lot of money, you can reach a sizable, highly targeted audience and maybe integrate with other platforms.
Making an emotional connection with your customers is key to successfully selling products on Etsy. This can be done by using persuasive writing, gorgeous images, competitive pricing, and... a few tiny tactics. And you are glad to have learned some of these tricks since you were in the right location at the right moment.
Etsy stands out from other markets because to its wide variety of goods, including apparel, photography, art, wedding necessities, jewellery, health & beauty products, gourmet items, and many more. In addition to this, platforms like Shopify, Magento, and WooCommerce that are SaaS-based and Open Source are also compatible with Etsy. As a result, vendors are eager to link their online shops built on these platforms with an Etsy store.
Related articles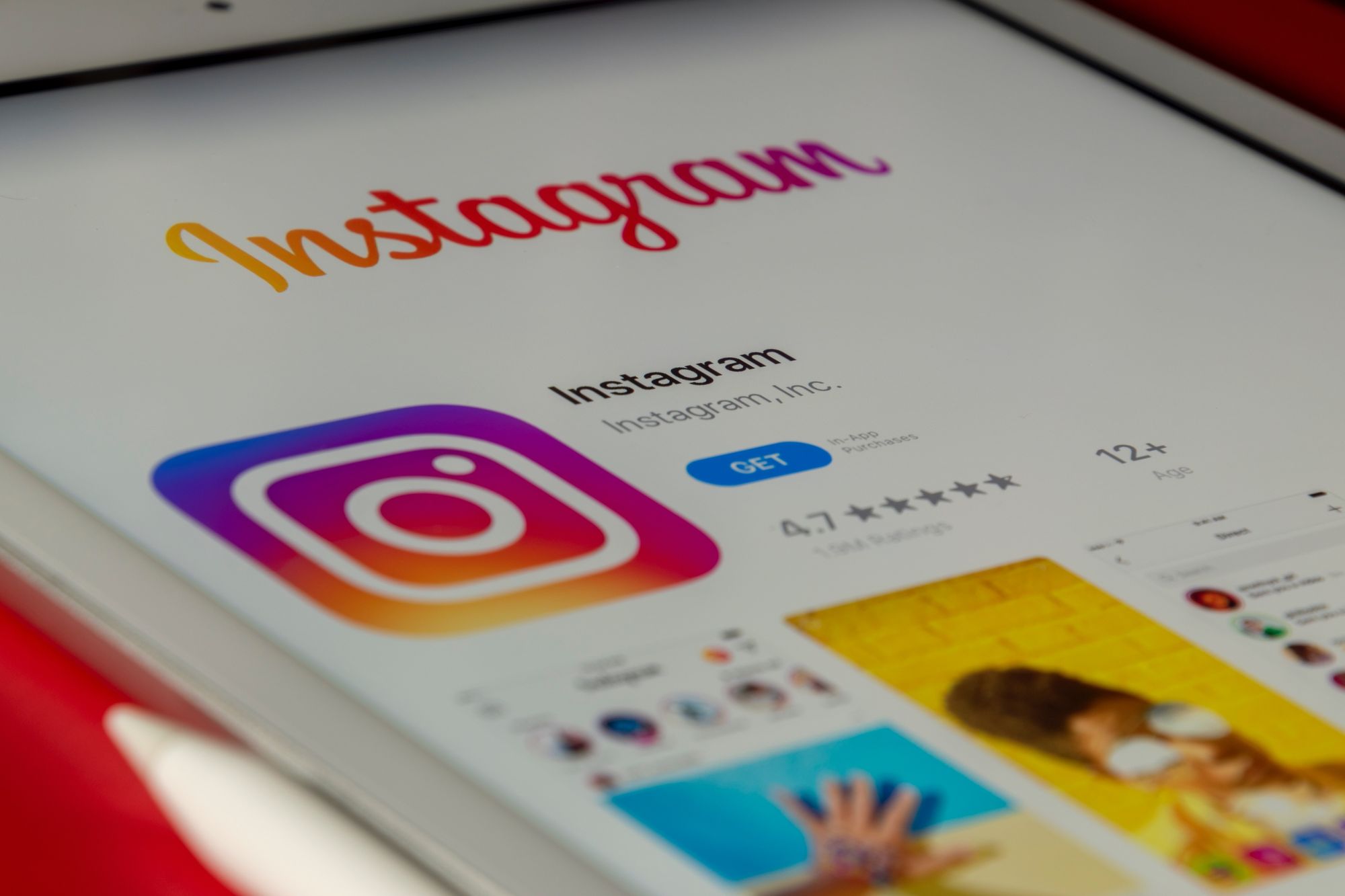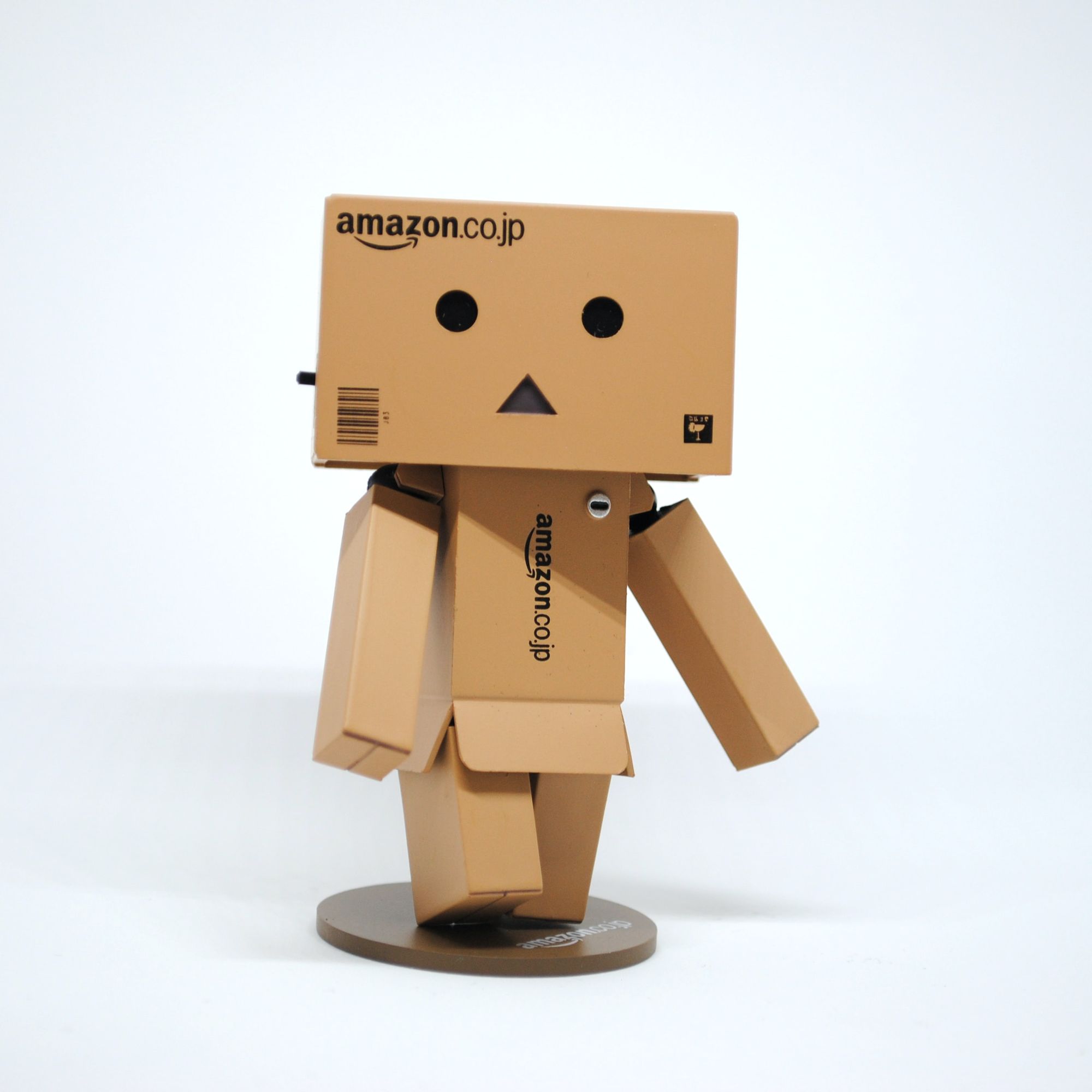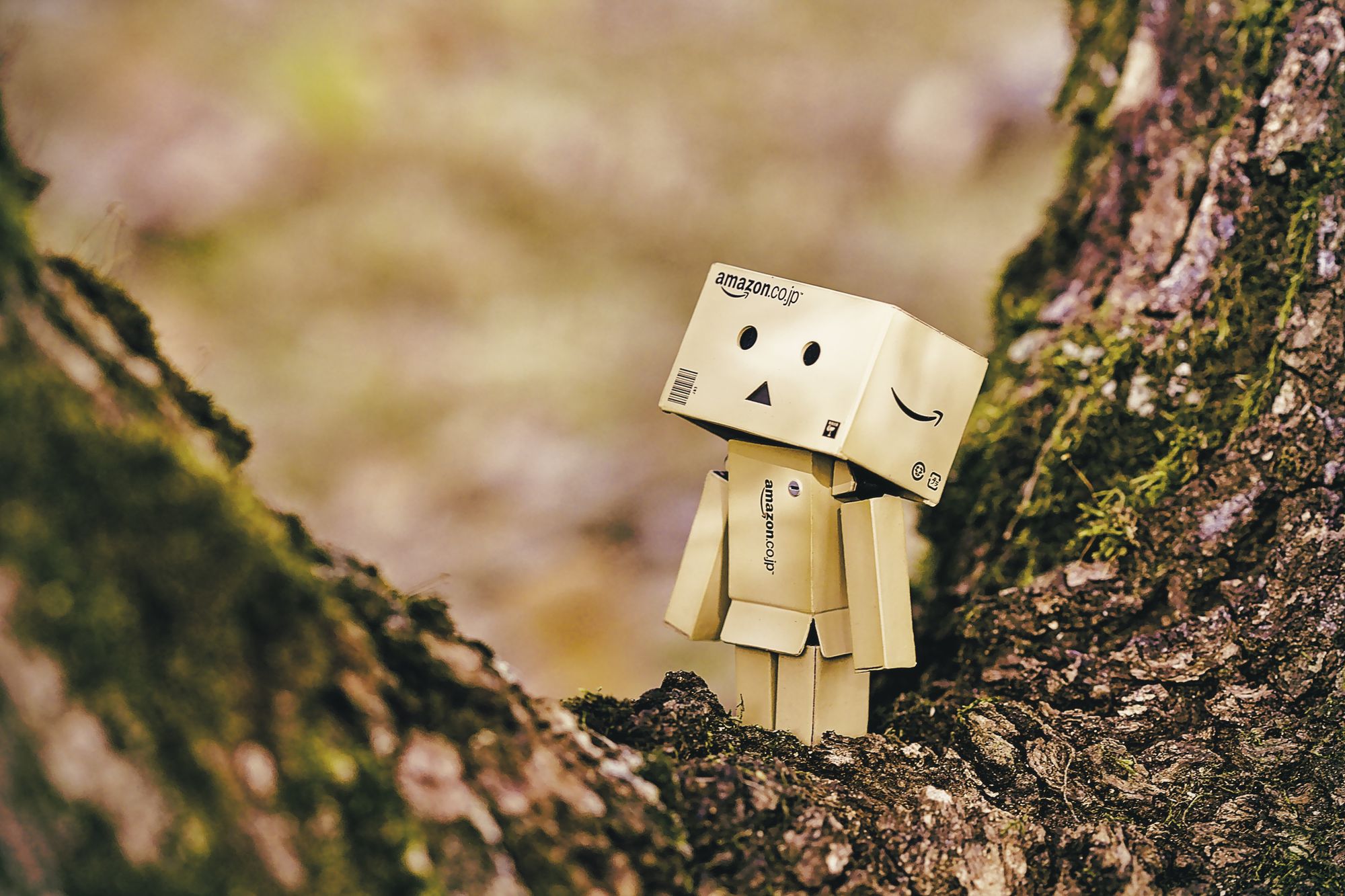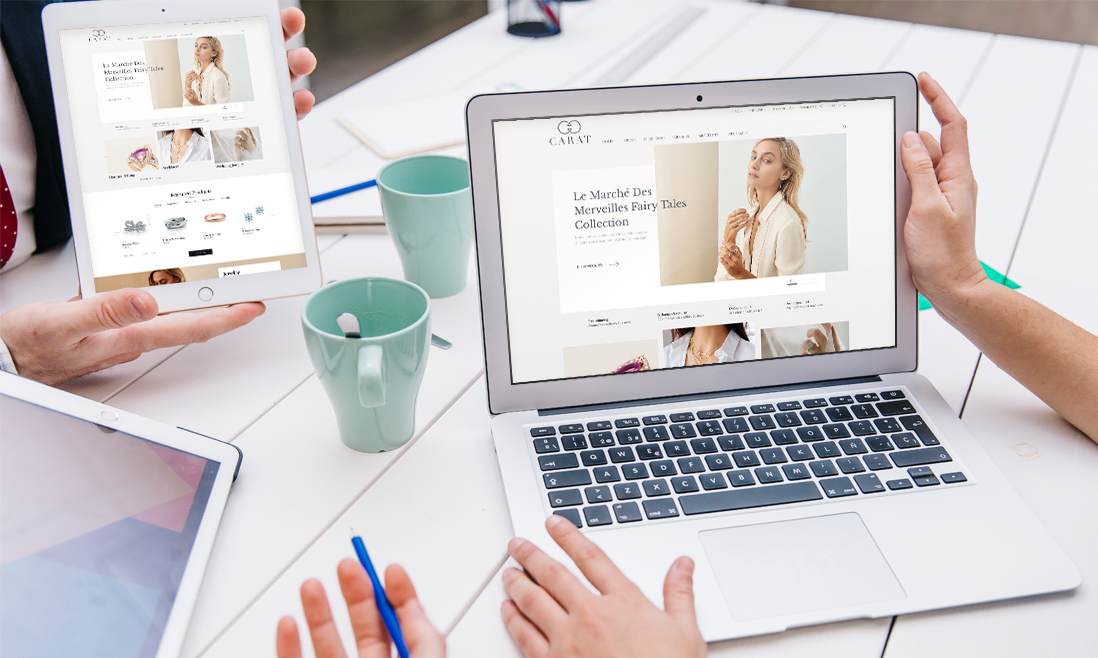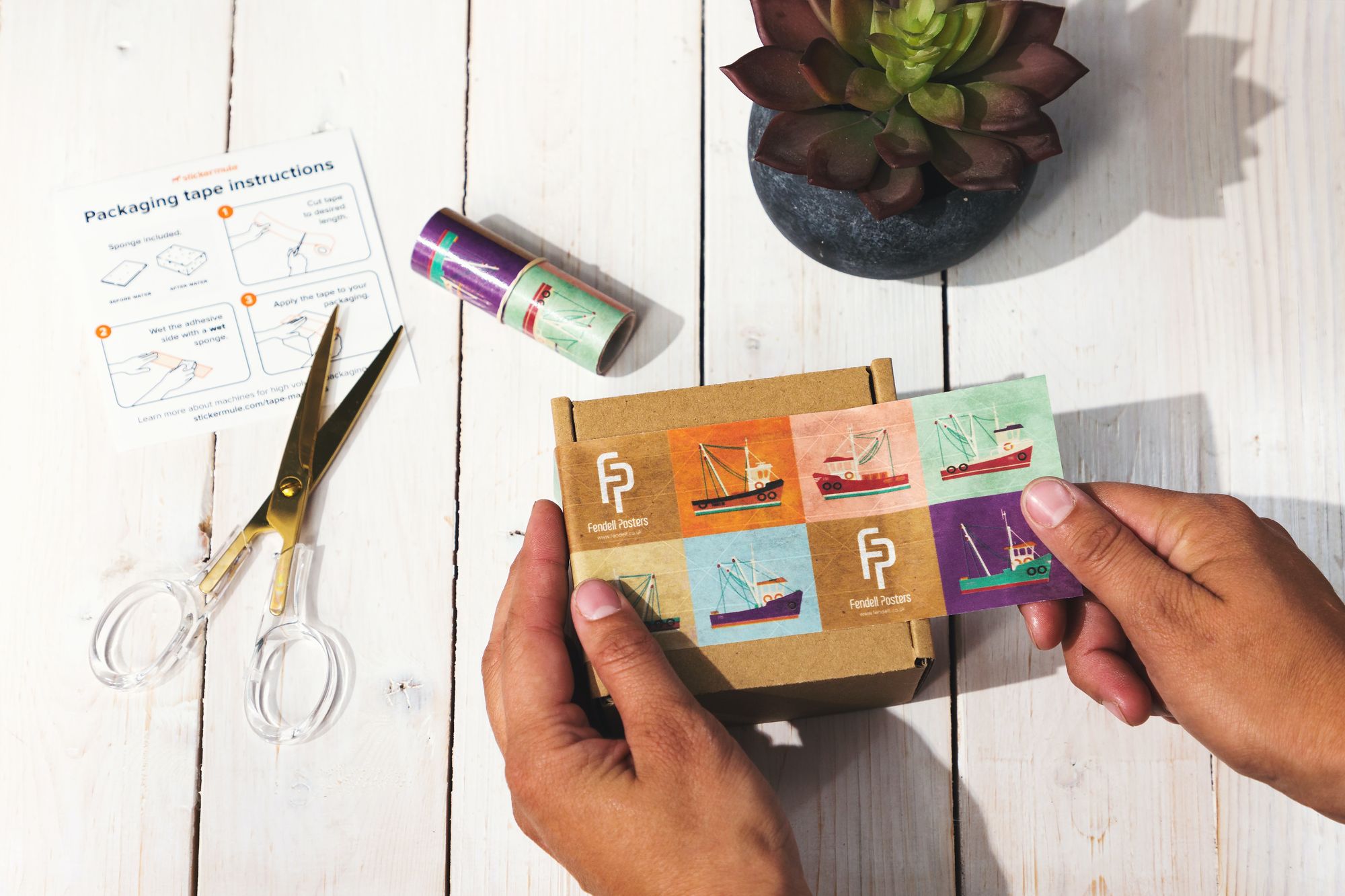 ---
---