Every business owner goes through a phase when he is researching and thinking of new ways to have a ceaseless money flow with error-free processes. There are multiple smart ideas to improve your business plans but implementing them, in reality, is the real challenge.
Did you know the ERP market still remains one of the highest sectors and its total market size is going to exceed $49.5 billion by 2025?  To get profitable results and the right implementation, companies must get the accounting software from a trustworthy and experienced vendor.
When you are learning to increase eCommerce in your business, starting a separate eCommerce segment to your existing business or even starting a new business venture, the process organization is the golden key for continuous success.
When you have ERP Accounting Software installed in the company systems, the manual labour and time required to streamline the processes can be reduced. This software tracks valuable information for you, respective of the filter you have applied and gives concise information for decision making.
What is ERP Accounting Software?
The organizations need better and deeper access in their various departments - sales, stock of available products in the warehouse, billing department, logistics and material procurement etc. to have timely access to the quantity available and what new changes are necessary. ERP Accounting software is software that aligns your engagement systems with your records, thus allowing you to take timely actions before the deadline.
When you have this software in your workplace systems, it eliminates the boundaries of inter-dependencies of different departments and ensures the working of the entire project proceed smoothly. As the name signifies, this software checks and deals with accounting transactions like payroll accounts payable accounts receivable and even trial balances.
Why have Accounting Software at the workplace?
If you carefully check out the following reasons how does this software help, you would like to buy an ERP Accounting Software in the first place -
It streamlines your inventory and sales
Boosts productivity
Detects process deficits
Meets deadlines
Reduces redundancy
The software deals with all processes involving accounting and can help you check what is completed and what has been missed out. This can be maintained in Excel sheets, thereby reducing your check time and fastening the workflow. The value of integration with ERP Accounting software can be understood in real only when you install it in your systems and have a real practical hands-on take on it.
Benefits of ERP Accounting Software
All businesses are requiring data from various sources. This is turning out to be more true as the world moves towards online purchasing and online payments. When you have a large database, it becomes important to segregate them as per the sector for high security and proper maintenance. The ERP Accounting software automatically integrates your multiple data sources. When you do the final billing for your firm's products and give it to the vendor/ supplier, there is an involvement of multiple streams including
Manufacturing management
Concerned warehouse management
Logistics
billing transactions, and so on
This software assists to have all this in just one place. While businesses are considering the installation of ERP accounting software at the workplace, some business owners might have a hiccup for it considering the price and size of the software. However, with upgraded digitized solutions available now and even the most sought after solutions, the installation of this software using a private cloud is an amicable solution. With AI and cloud technology, you can make use of this accounting software from any place - office/ home or any other place with the minimum requirement of a good laptop and strong internet connections.
How ERP software brings Project Management success?
Are you wondering how does the ERP Accounting software gives you multiple beneficiaries and assured profits? Many benefits arise when you have integrated ERP and Accounting in just one software. The advantages of installing this software in your system include -
Automation increases productivity  - When the interdependent work is bought at the same place, it's easier to automate the entire workflow process. Having your ERP and Accounting linked in the same software, you can streamline the cash transactions and it helps to track the accounts receivable and accounts payable more swiftly.
No duplication - The tedious procedure to manually re-input the same data on multiple systems get cancelled out, reducing the areas which are prone to manual errors.
Rich and Detailed Financial Reports - When you have standalone accounting software, it gives you minimum services - for example, only basic financial services like the balance sheets or simple reports. However, when you are using an integrated ERP Accounting software, you have access to multiple kinds of reports like cash flow projections which are based on inventory management and other processes. Along with this, you can also have reported regarding accounts payable, accounts receivable and other transactional information. With this software, it is possible to have a detailed overview of the reports which offer more than just the financial data.
Fewer errors - Manual entries can have multiple mistakes like wrong numeric entries, wrong client names and even calculation mistakes which can take weeks to unwind. With the software, you can easily check these mistakes, identify the professional who unknowingly committed a fault and even rectify it immediately after tracking and understanding the error.
Provides a higher degree of Control - This software gives you better control over your business, thus providing an opportunity to take intelligent and smart decisions as per real-life scenarios.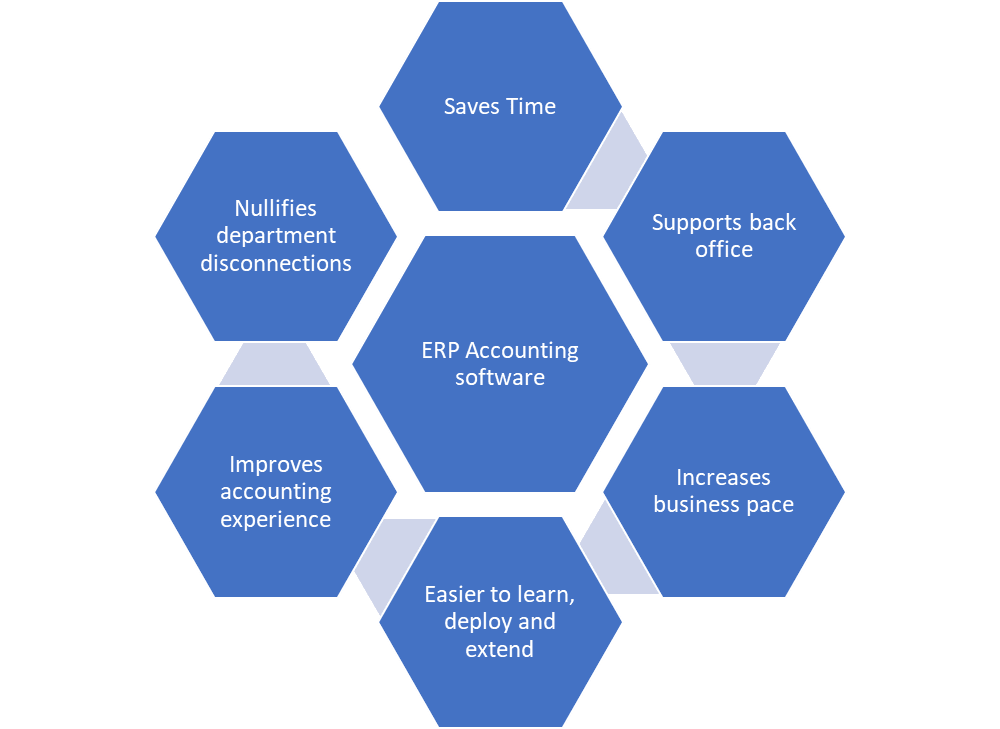 Give training of Accounting Software to your staff
One of the most critical and most critical advantages of ERP Accounting software is it offers maximum scalability and unprecedented flexibility as compared to traditional accounting software. With cloud-based software becoming the prime choice these days to avoid workflow hindrances, this tool is turning out to be a boon for running your business more efficiently without any major hiccups. The cost required for the same is just a one-time installment which will prove beneficial for many years.
Today, professionals are always on a keen lookout for the modern technologies in their field and are often found to be looking for ERP Accounting software lists, ERP accounting software examples and other search queries on the web browser. They are also willing to learn it at their own pace and even look for ERP accounting software training or want to find out sites where the software is available for a free download.
With the availability of immense and large data freely available on the internet today, and some companies even willing to offer free trial packs for this software, it is always advised to give reliable and licensed training to your employees. This not only helps them in professional growth but also adds value to your business, thus sending a positive review about the employee enhancement programs undertaken for the success of your team.
ERP Accounting software examples
Billing and accounting might not happen to be the most exciting tasks when it comes to closing a project but they play a crucial role in your company's success. To ensure the entire project management lifecycle is on the right track and the invoices, as well as data for accounts receivable and accounts payable, is properly maintained, you need to install trustworthy software.
To keep a track of the invoicing and billing procedures, it is imperative that you choose the best ERP Accounting software which will reduce the stressful times of billing and provide faster project closing.

As digitization takes the center stage, the use of automation in all sectors has substantially increased. This has also paved the way for innovative ideas being used in businesses. The rise and use of ERP Accounting software is a testimonial to this fact. Today, there are multiple companies willing to offer smart, technological and easy-to-use ERP Accounting solutions for your financial procedures in the projects. A few names of these are given below -
Deskera
Tally ERP 9
Oracle ERP System
SAP
Sage ERP system and many more.  
Now the question is how to choose the best ERP Accounting software with so many options available in the market. For simplifying this, we have shortlisted a few points which will help you choose excellent software -
Understand and specify your requirements
Before installation of the software, check the list of features you would want to have before finalizing the product.  
Check your Budget constraints
If you are operating on a tight budget, it is always good to opt for a tool that is within your economical price.
Decide on the ERP Accounting Software Platform after determining Ease of Use
Once you have determined and fixed the software, another important thing in your checkbox is choosing software that does not require excessive training for the employees. Ease of use of the tool can get them to be hands-on on it within a very short time.
What Data Security Features do you want?
It's obvious that you do not want your company and client data to be leaked out and be of any wrong use. So, always have an eye for a check on what type of data security features it offers.
Do you want a personalized Invoice?
Customizing your invoice as per your choice and client market can be a big boost to your business, It gives freedom to design your invoice as per your company's methods.
Do you want to integrate all financial billing related tasks in one software?
Are you looking for integrating all accounts receivables and accounts payables along with invoicing into a single tool? If yes, then do check out what the software you are going to prefer offers! This will reduce a lot of tasks, thus speeding your business processes.
What type of maximum scalability you would prefer?
Are you a startup or a large worldwide business? As the business grows, its need also increase! So, invest in a tool that is scalable with time with the software updates.
Are you looking for customer support?
As you would be working on this tool for the first time, it is always better to have a support team from the service provider from whom you have purchased the software. With this, you will have professionals who can address your minimalistic and even large problems of the ERP Accounting software till your team becomes a pro at handling them on their own!
Conclusion
Using the right ERP Accounting software can cancel out the redundant tasks involved in billing and other financial data. This tool can integrate all your accounts receivables, accounts payables and client information at one point and offer a one-stop solution for all payments related questions that arise in the project management lifecycle. Deskera is a renowned platform that provides blogs on cutting edge technologies to help its clients and visitors have awareness about the changing work lifestyles and hence, maintain work-life balance.
Key Takeaways
ERP Accounting Software gets your financial data related to billing, accounts payable, accounts receivables and other transactional information in a single place.
The software keeps your data safe and protected. It helps reduce manual errors and minimises redundant data.
Having this tool can streamline your inventory and sales processes. It will also ensure you don't miss project deadlines.
It gives the business a higher degree of control and boosts productivity amongst employees, thus increasing your company profits.
The financial procedures and reports get documented in the tool - so there is no chance of missing reports or replacement of the words and even theft of private data
Related Articles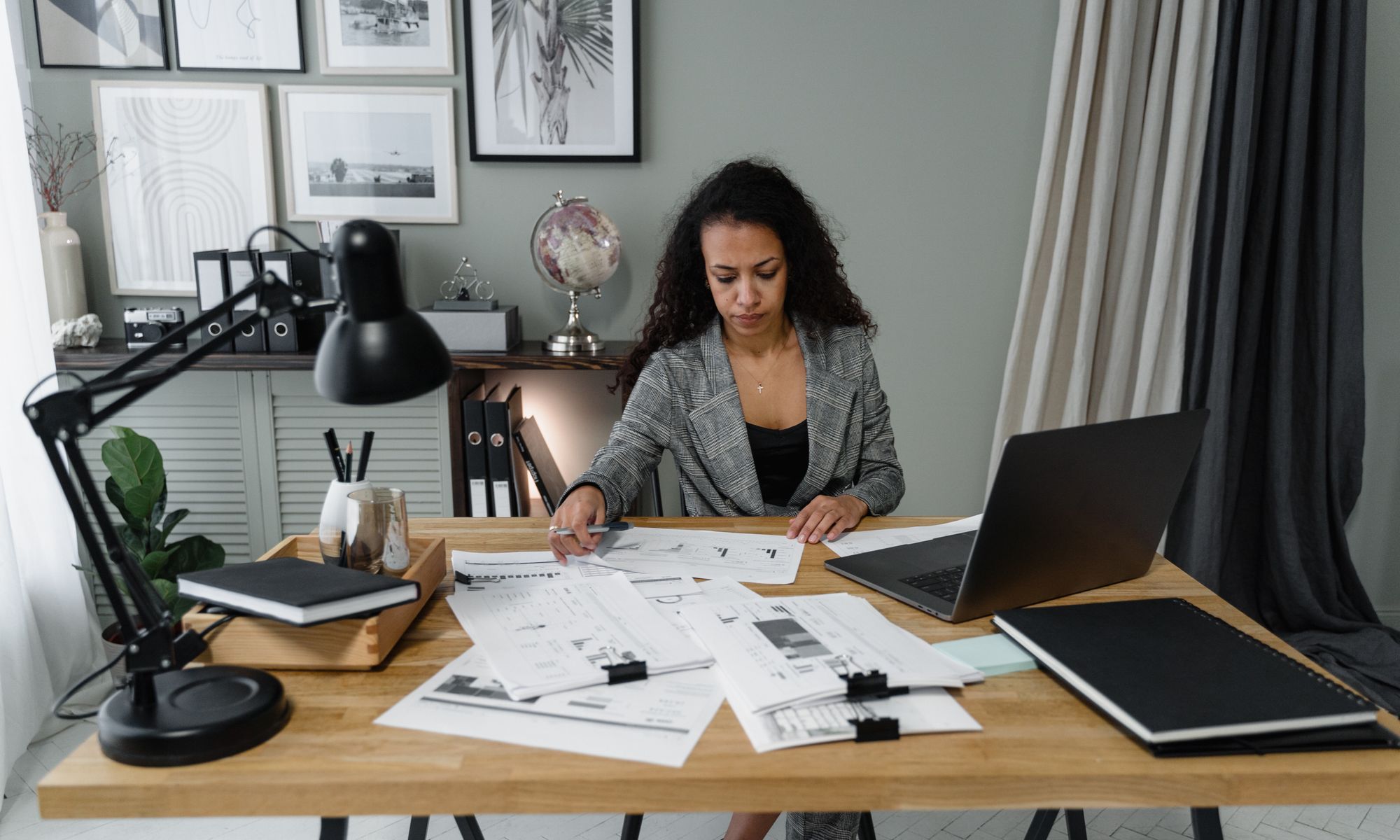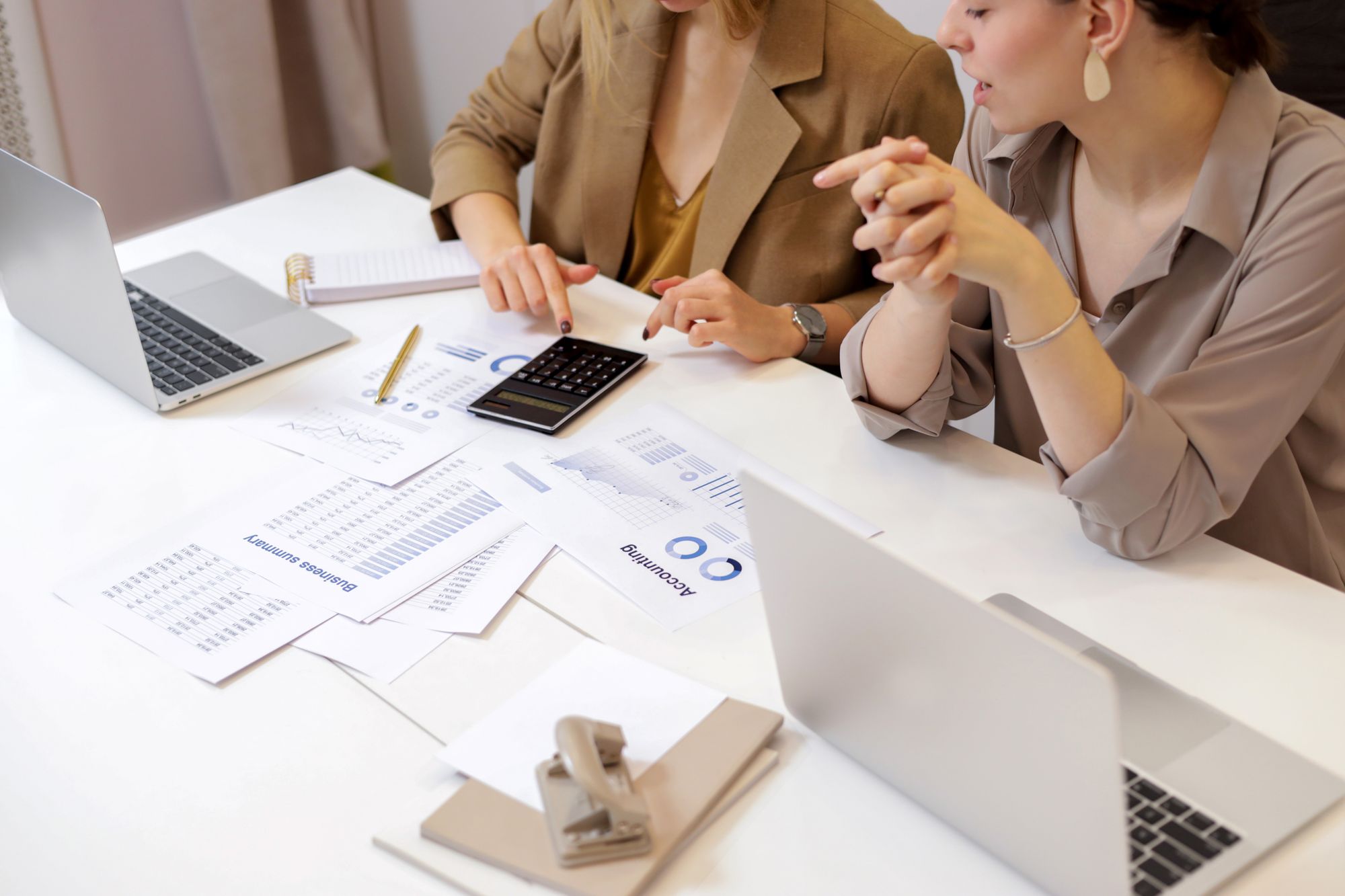 ---
---