The ball over technical know-how is constantly trying to expose the current technologies that significantly change ethnic lifestyles. Vending machine business is one of these technologies, allowing consumers to get items without the need for employees or human help 24 hours a day, seven days a week.
Vending machines have specific points of interest that make getting into the distributing machine trade appealing, especially for starting business visionaries in the provincial capital.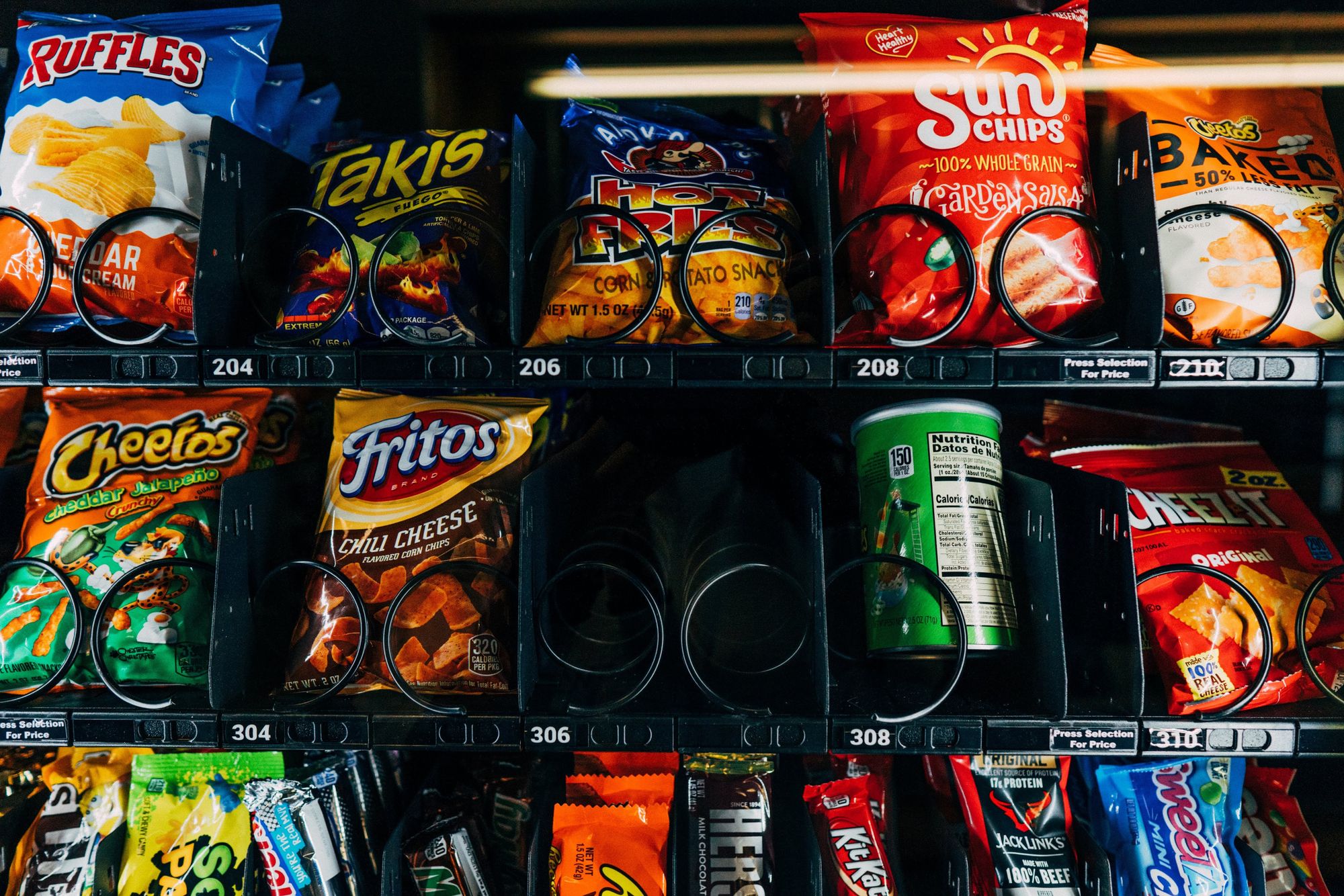 If you are here, you must be thinking it's a general business idea. But the question is, are the aspects of vending machine business commonly discussed? It is not.
Thus, we have covered everything within this 5 min long article read. By the end of it, you will be aware of the steps to start a vending machine business, choose the suitable vending machine, product to sell, venue, and related aspects such as the paperwork or documentation needed to create.
Why should you Start a Vending Machine Business?
Vending machines, in reality, may be quite profitable if a firm is designed correctly. An excellent vending machine business secret is to have the proper support, strategy, and pricing structures in place.
The public will demand vending machines as long as they eat and drink when out and about. As easy and profitable, the vending machine business sounds, it is possible to achieve enormous success with vending machines, fall somewhere in the centre, or fail.
What are the Advantages?
Like any other business, you need to analyze the different aspects and look out for all the probable advantages and disadvantages of forming a business strategy.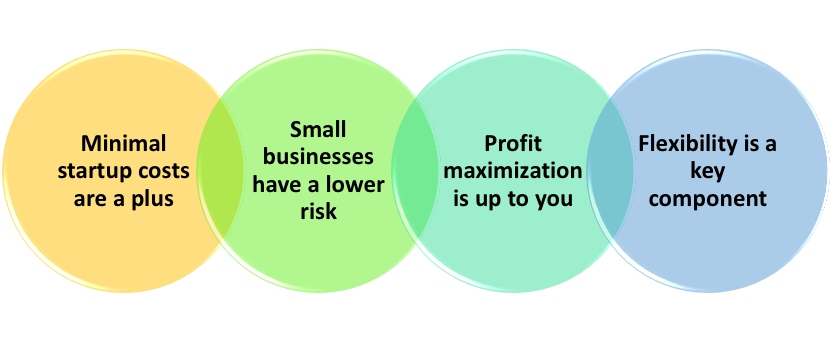 Let us look at the advantages below:
1) Minimal startup costs are a plus
Starting a business sometimes needs a substantial quantity of money to pay the first expenses. On the other hand, a vending machine business can be established and be up and running in a brief span. You can probably get started for a few hundred dollars, which would cover the cost of a single secondhand machine. It's a fantastic approach to see if this business is a good fit for you without committing a lot of money or abandoning your day job.
2) Small businesses have a lower risk
Starting a small business also minimizes your financial risk. Starting with a single machine allows you to know how much money you might generate in the industry. You may analyze the intricate details of running a vending company, such as stocking frequency, locations, and marketing. If you discover that the business isn't for you, you haven't wasted a lot of money.
3) Profit maximization is up to you
The success of your vending business may be determined by the items you provide, but this is entirely up to you. You may select alternatives that promise to be the most profitable for you based on market research and industry trends. Most operators advocate vending goods that cost less than a third of what they may be sold for and produce as close to a $1 profit each transaction as feasible.
4) Flexibility is a key component
You are the boss when you start a vending machine business. You may establish your hours and determine how frequently you maintain and replenish your equipment. You may choose which firms to instal your devices in and make arrangements with the site owners. There is also a lot of time freedom because your machine sells your goods without being physically present.
What are the Disadvantages?
Let us look at the disadvantages below:
#1 Vending Machine business is not a hands-off venture.
Once you've found a formula that works, you may be ready to scale up, which involves additional hours and legwork.
If you start it as a side hustle, invest quality time understanding the business and its essential elements. Detailed analysis will help you make an informed decision.
Another factor that might have a significant impact on your profitability is competition for a site. The investor may suffer substantial losses if the equipment is destroyed or incorrect programming, such as continuous product dispensing, occurs due to technical faults.
As a result, it is critical to be familiar with all aspects of vending machine technology.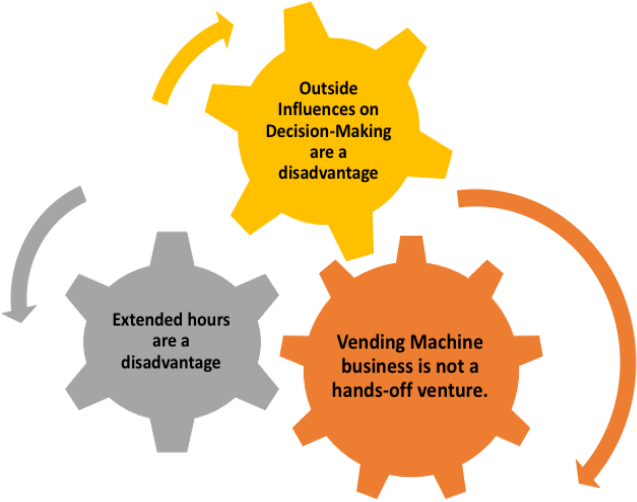 #2 Extended hours are a disadvantage.
You may have gained work freedom by starting your own business, but you will almost certainly wind up working longer and harder than you would in a regular position.
#3 Outside Influences on Decision-Making are a disadvantage.
Another factor to consider when starting a vending machine business is the rising trend away from sugary snacks, which have historically been the backbone of vending machine businesses.
Vending machine costs can be deciding factor for choosing an alternative. Besides the machine itself, also consider the cost of inventory to stock your vending machines.
There are often drawbacks to utilizing a vending machine for both the owner and the customers—one of them being technology as a non-negotiable resource. Thus set pricing to apply, which may be unfavourable to both the consumer and the owner.
Customers who devise ways of hacking into the mechanism of the machine to dispense items are also frequent in this type of company.
Vandalism of the machine by rowdy groups or jealous rivals, as well as excessive taxation placed on location locations, maybe a deterrent to this capital-intensive investment.
How To Choose The Appropriate Vending Machine Equipment
When selecting a vending machine, consider the elements that are most important to your company or organization. For example, space availability. Is there enough space for several machines, such as separate cold drinks and snack machines, or would a combined device that performs both be more suited? What are the demographics of the neighborhood? Is the target audience of younger age group like sports and high energy beverages, or an elderly group that prefers a hot drinks service?
This should be your preliminary questionnaire when you are trying to decide on a suitable vending machine.
The recognized truth is that a set-up with a greater female to male ratio sells more chocolate items. Thus, ensuring that the product mix in any machine you pick is critical to offering the machine's customers what they most desire to buy.
How to Acquire The Most Profitable Vending Machine Locations
Finding an appropriate location will attract significant foot traffic for your vending machine business.
Identifying suitable locations has been, is now, and will always be the lifeblood of your company's growth. The optimizing product mix at current sites is also critical, but it won't be significant until you have locations to call your own.
The vending machine industry is primarily a location generation industry. While many other factors to consider, you won't get very far unless this initial step is completed.
Like other elements of developing a business lead generation is a continual and cyclical process. Said, lead generation is an ongoing process and needs a proper structure to be followed. Here's a quick synopsis:
Your time is valuable, so only accept appointments with places that fulfill your minimum requirements.
To achieve this, you must see through the eyes of your location/contact to effectively uncover, which necessitates a specific line of questions that accumulates information.
After you've established a foundation with a possible site, it's time to delve a little further. Examine why the factors exist, what they signify for the place AND you, and where the significant potential lies. Using this line of questioning, you may get to the heart of what any consumer genuinely desires and cherishes.
Setting vending machine placement meetings with eligible sites will be as efficient as possible if linked together and used efficiently.
Proper lead management is a mix of prospecting, locating, and contacting leads based on a specific study of who may benefit from your business and marketing/promoting your brand in such a manner that leads find you.
Choosing The Appropriate Vending Machine Products To Maximize Revenue
The need for healthier options was mainly centered on specialized areas such as fitness centres and schools. However, the rise in health-conscious consumers has fundamentally altered the vending machine economic environment. One thing is clear today: healthy vending is no longer simply a trendy phrase, and vending operators that only fill their vending machines with sweets, junk food, and sugary beverages are severely restricting their market size and sales cycle.
A diversified product line including healthy vending foods might be precisely what your vending machine business requires. Also, local items must be strongly recommended, as they may be a fantastic source of extra margin for your vending machine business.
Best business practices indicate that customers frequently choose higher quality when given a chance to make better choices, even if the premium and nutritious snacks are more expensive. When a vending machine operator provides good meals, customers have a good experience, which leads to continuously increasing sales and business growth.
How to Start a Vending Machine Business
The placement of your vending machines, as well as the time and effort you invest into your new business, will determine the success of your vending machine route. Lower price on the items you buy means more significant margins on each product sold, which means more profit for your company.
With its cheap overhead expenses and strong profit margins, the vending machine industry offers exciting prospects for both new and seasoned entrepreneurs. Like any other new business, starting a vending machine business needs study, planning, and upkeep, but the process is straightforward. Preferably, there are two alternatives to start a vending machine business:
Alternative 1: Purchase an existing vending machine business.
Purchasing an established vending machine business can provide a quick entry into the market. It offers budding vending businesses with immediate client accounts as well as a stable revenue source. Before jumping into such possibilities, it is essential to conduct an extensive study. Find out why the existing owner wants to sell the firm and look through all parts of it to see any deal-breaking difficulties. Here are quick tips to follow when going to finalize such a deal:
Analyze the machines thoroughly to ensure they are in good working condition.
Examine current contracts with clients and vendors.
Examine the financial statements.
Alternative 2: Establish your own vending machine business.
In most cases, this alternative is the most viable business plan for various reasons, such as having complete control over the business, sourcing everything on your own, thus leaving no space for the discrepancy.
To thrive in such a business line, have a continually developing business that involves returning customers, high net sales, increasing gross profits, well-maintained cash flow and solid profit and loss statements, and a balance sheet.
It could be overwhelming to start without being well aware of the specifics. We have jotted down a synopsis of all the essential steps to be taken to start a vending machine business:
#1 Business Structures & Entity Types
The business structure chosen will have legal and tax implications. It is advisable to consult a tax consultant and a lawyer to decide on one of the business structures like : S Corporation, C Corporation, Limited Liability Company (LLC), Sole proprietorship or Partnership.
It is important to note that a business and its owner are considered the same taxpayer and legal entity in sole proprietorships and partnerships.
Therefore, the business owner is held personally liable if the company issued or encounters financial problems. This means that the entrepreneur's assets may be at risk of being taken to meet the business's legal demands and debts.
#2 Names & Trademark Protection
Intellectual property is just as essential in the vending machine sector as any other technological industry. The most apparent motivation for pursuing intellectual property is to safeguard ideas from being copied by rivals. Sometimes these rights must be enforced in court, but the great majority of the time, the sheer presence of the patent, trademark, or copyright is sufficient to deter copyists. Another motivation is to increase the worth of the company. Intellectual property rights are assets that add to the value of a company.
They can also assist in obtaining the necessary finance. Another motivation is to attract investors, who believe their money is safer when the company they invest in is protected.
Utility patents, design patents, trademarks, copyrights are some major categories of intellectual property. Although there is some overlap, each of these intellectual property rights protects a separate invention component. The nature of the innovation determines the type of protection you should use.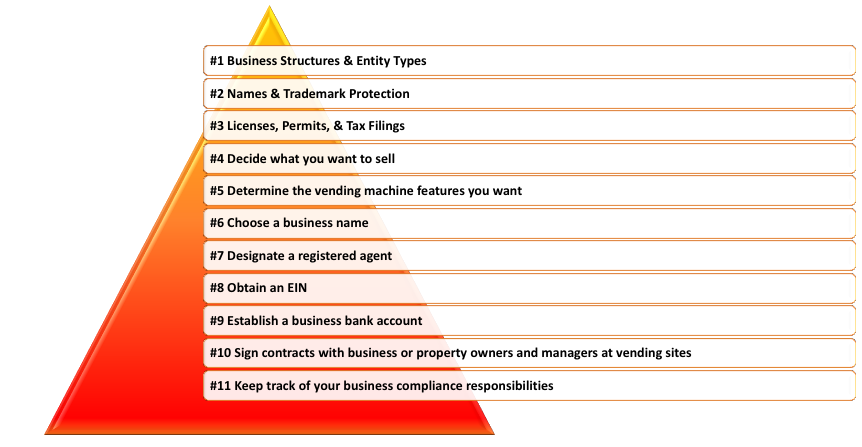 #3 Licenses, Permits, & Tax Filings
It is critical to investigate any federal, state, and local rules and regulations that your vending machine business must follow. Consulting a lawyer for understanding the documentation and filing for necessary permits will make your work go faster.
#4 Decide what you want to sell
Remember that food and beverages have expiry dates. And, if you offer perishable products, you must be extra careful to balance your order volume with what you can sell. Non-food goods, such as over-the-counter pain relievers, may also draw consumers in bathrooms in office buildings, malls, shopping centers, and transit hubs. Other non-food products sold in vending machines are listed below.
As you consider your alternatives, keep in mind that higher-priced vending goods may not necessarily provide the highest returns. You could be making a mistake if you don't explore lower-priced products delivered via simple vending machines.
#5 Determine the vending machine features you want
Once you have your product ready, think of the functionalities you would need in your vending machine to start attracting customers and increase brand awareness.
Digital payment options, LED light, wraps with graphics and branding go around the machine to make it more aesthetically appealing and engaging, or touch or voice-activated interactive displays.
Visually appealing things play well with the customer's psyche. Aesthetics tend to help boost sales, and hence colors and elements have meanings to them and are used mindfully while managing your brand positioning, services or products.
You could retain customers with dispensing of food and beverages in combination as it will get things done faster and people would not have to wait.
There must be a provision for consumer feedback and the voice of the customer to enhance its goods and services. Remote stock level monitoring software for the machine is also essential.
#6 Choose a business name
Business names should be well-thought and attractive. It should convey your business idea and not puzzle them. So, it's best to have something unique yet straightforward, free of jargon and fancy language. Brief and concise attracts more customers than fancy names.
#7 Designate a registered agent
Register your new business with the state. To create an LLC or start a vending business, you must first complete registration papers with the form.
#8 Obtain an EIN
Any firm with a vending machine business registered as an LLC or corporation in the United States or the United Kingdom Territories must acquire an EIN (Employer Identification Number). An EIN may also be referred to as a Federal Tax ID Number. Individuals responsible for a business and have a valid Taxpayer Identification Number are eligible for a free EIN from the IRS (SSN, ITIN, EIN). Request that CorpNet handles the EIN paperwork for you to guarantee that your application form is correct and processed fast.
#9 Establish a business bank account
Creating a separate bank account for business activity not only simplifies accounting and tax preparation but is also necessary for preserving the corporate veil between company owners and their firms. There are also more compelling reasons to have a specialized company bank account.
#10 Sign contracts with business or property owners and managers at vending sites
Businesses and property owners would very certainly expect you to reimburse them for allowing you to place your vending machines on their land, as well as for the power your vending machine business consumes. Compensation is provided as commission based on a percentage of a machine's gross sales. It is essential to include commission rates, terms, and conditions in a contract.
The parties entering into the agreement, compensation, responsibilities of the parties involved, rights to authenticate actions and services, termination clause, among other points, should be a part of your agreement following your lawyer's opinion.
#11 Keep track of your business compliance responsibilities
Like any other type of business, a vending machine business must keep all of its tax filings, reports, permits, and other compliance obligations up to date to maintain good standing with the state, local governments, and the IRS.
How Can Deskera Help Your Business
Deskera is an all-in-one business software that is capable of managing your finances as well as other business functions like customer support, employee payroll, leave management, marketing and sending out reminders.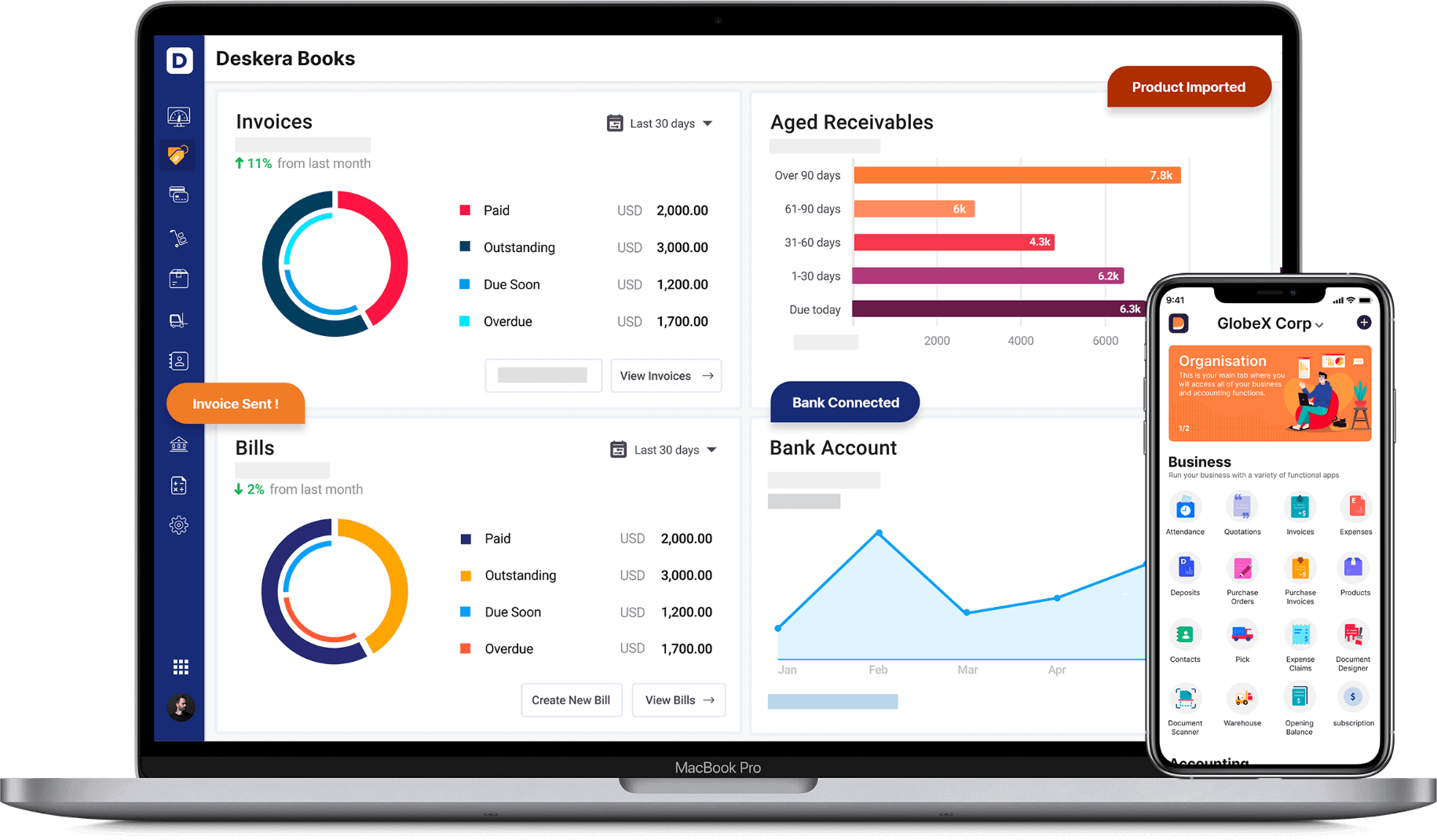 It also has an advanced inventory management system that can keep a track of the multiple warehouses, stock transfers and adjustments and bills of materials to mention a few functions.
Deskera also gives analysis and insights across all these business activities' data. This help makes quick decisions, foreseeing the future of your business and be prepared for rocky times ahead.
Try Deskera For Free Today
Sign Up For Free Tria
This system also ensures timely deliveries to your customers by keeping real-time track of your inventory, reminding you of the activities that need to be done and also sending out invoices on time.
It plays a vital role in digitizing customer service and keeping track of customer service metrics. Together, all of this will improve customer satisfaction and experience and therefore improve customer retention as well as encourage returning customers.
It will also increase return on investment, revenue earned by your business, profit margin and reduce the losses and penalties incurred. By being affiliated with various banks and payment options, Deskera books will also make it easier for your customers to make your payment which will hence improve your cash flow balance. A positive cash flow will lead to further growth and development of your business which would yield benefits in the long run.
Deskera books will also assist you to pick pack ship your orders as well as track your drop shipped orders. Further on, Deskera CRM will help customer relationship management activities like contact and deal management, sales pipeline, email marketing campaigns and customer tickets.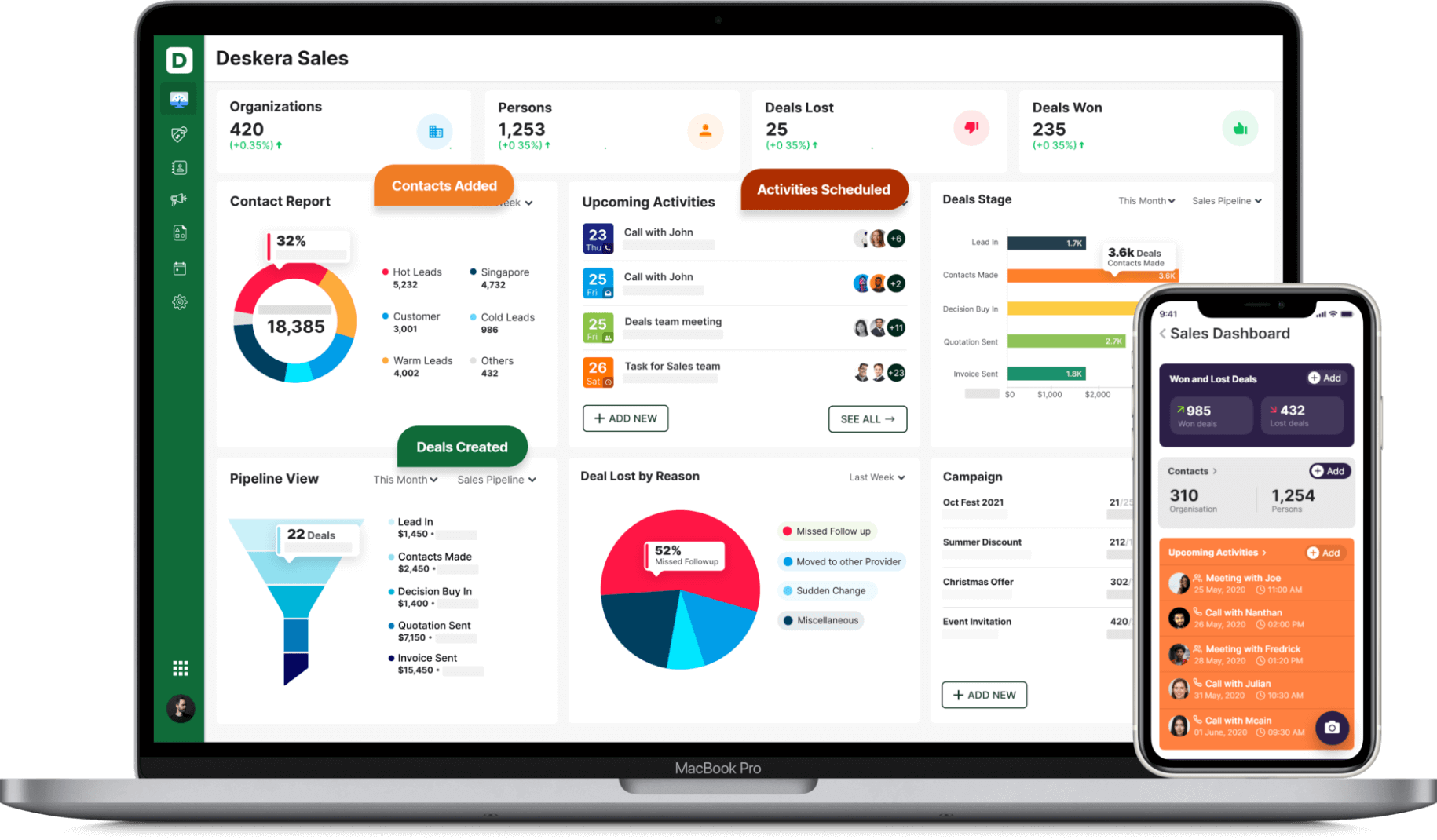 Deskera will hence be that best friend to your business which will lay down the steps for you to grow bigger and reach higher.
Conclusion
In conclusion, running a vending machine business is not tough if you are ready to work. The best part is that it does not require as much of your time as a different startup idea. You can start a vending machine business as a side hustle and see how it goes after you have a structured course of action. Sourcing, finalizing the product, analyzing demographics, defining the target audience, and selecting a location.
Talking of factors influencing your business idea, here are a few tips to keep in mind while deciding on the factors mentioned above:
Make affordability your primary goal. Items must be reasonably priced, or they will not sell. Study the demographics, know your audience and price accordingly.
Buying directly from the manufacturer allows you to save money while increasing your profit margins. Customers are always more inclined to buy a familiar brand than a product they have never seen before. Make sure that you have identifiable items on hand.
Customers in your market may become tired of your product mix, therefore providing new items regularly to avoid predictability and keep the consumer engaged in your equipment.
Key Takeaways
Vending machines have specific points of interest that make getting into the distributing machine trade appealing, especially for starting business visionaries in the provincial capital.
Vending machines, in reality, may be quite profitable if a firm is designed correctly. An excellent vending machine business secret is to have the proper support, strategy, and pricing structures in place.
Advantages of vending machine business include Flexible and low risk, less capital invested, and profit maximization is feasible as you are the boss.
Disadvantages of vending machine business: Rigorous research required, not a hands-off venture, and outside influences on decision making are disadvantageous.
When selecting a vending machine, consider the elements that are most important to your company or organization.
Identifying suitable locations has been, is now, and will always be the lifeblood of your company's growth. The optimizing product mix at current sites is also critical, but it won't be significant until you have locations to call your own.
Maximize revenue by adding the needs and wants of the public. The customers always welcome healthier choices.
Starting a vending machine business will include: deciding on business structures, trademark protection, having necessary licenses and permits, the product and vending machine's usage and features
Selecting a business name bank account and obtaining EIN and other documentation.
In a nutshell, it's a great business idea if you do not want to fully commit to the uncertain cash flow in a business person' life.
---
---