The effective sales compensation plan and incentive schemes for salespeople are critical for retaining top sales talent. However, there are certain roadblocks you might hit while building a perfect sales compensation plan.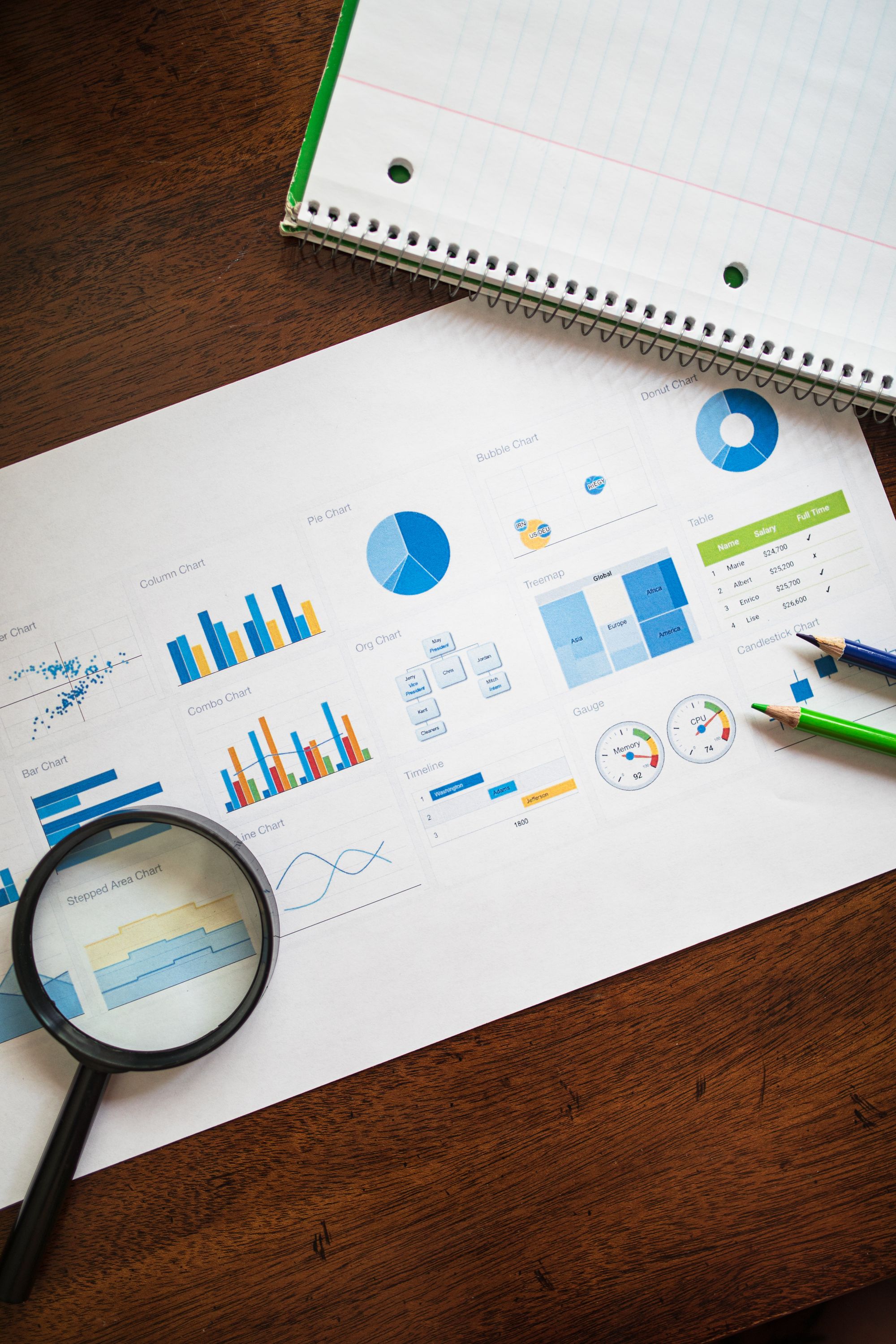 Moreover, it is crucial to create a sales commission plan that fulfills all sections such as — personnel are satisfied, recognized by the organization, and adequately compensated for their efforts
Although you will find numerous sales compensation models. But, to obtain a fair and efficient one, you must choose the proper one depending on your company's needs and workflow. That's why it's crucial to spend some time considering which sales incentive model would be ideal for your company.
Read this detailed guide to find out all key points associated with sales compensation plans and commission plans. We'll cover:
What are Sales Commission and Compensation Plans?
Significance of Sales Commission and Compensation Plans
Crucial Questions You Need to Ask Yourself before Creating your Sales Team
4 Important Terms Related to Sales Compensation Plan
Retain Sales Reps with Effective Sales Commission Plan
5 Effective Steps to Build Sales Compensation Plan For New Reps
5 Types of Sales Compensation Plan
What are Sales Commission and Compensation Plans?
Let's understand the definition of sales commission and compensation plans:
Sales Commission
When an employee earns additional income above their base salary from sales is referred to the Sales Commission. While the commission is not included in every salesperson's compensation plan, most companies that sell high-value items, such as cars or electronics, pay a sales commission to their personnel.
As a salesperson, the amount of additional revenue you can anticipate to make through commissions is determined by certain factors. It includes— what you sell, how much you sell, and the commission payment structure your company employs.
Compensation Plans
The fundamental component of a sales compensation plan is the payment package or scheme for sales department employees. In other words, what compensation structure do corporations use in terms of reps' payment methods, salary increases, bonus opportunities, and incentives.
Wages, salaries, and benefits make up the sales compensation model.
Moreover, the sample compensation plan for sales managers must strike a balance between sales force performance and monetary remuneration.
Moreover, the components that makeup sales compensation plans vary from one to the next depending on a variety of criteria such as the type of compensation, the retention strategy used, and other variables.
Significance of Sales Commission and Compensation Plans
Higher Sales define success. No doubt, there are certain ways for inbound approaches, which can be automated and used in a variety of ways.
Apart from what you're doing digitally, having a salesperson to take charge of the leads, performing prospecting tactics, turning leads, and closing sales potential leads with outbound leads will always have a significant element of your sales funnel.
However, creating sales compensation plans for your salesperson could be a challenging task. Although, a salesperson's financial standing terms with the organization are seen to be motivating elements.
Once reps are happy with a company's incentive strategy, they are encouraged to thrive in sales. Being adequately compensated and praised motivates salespersons to enhance their sales efforts and achieve higher sales and targets. As a result, sales commission plans and compensation plans are crucial components for organizations.
Designing sales compensation plans in such a way that assures fairness to both the organization and the rep will lower your turnover rates.
Taking all of these factors into account, creating a fair, profitable, and effective pay plan that encourages and rewards salespeople can take a variety of shapes. Moreover, a plan that rewards top achievers will attract good salespeople and keep turnover to a minimum.
Here's an example of a sales compensation plan
Suppose, you're implementing a pay model that compensates top reps equally to underperformers; you'll have a lot of churns.
You'll need to know how much it costs to sell something.
Furthermore, to calculate the percentage, take an individual's base compensation, plus commissions received at 100% of quota, and prospective bonus chances, and divide by the salesman's earnings.
Note: In the case of Reps, a salary-only plan indicates that the company will pay its personnel based on their yearly wage or hourly rate without any commission.
Further, this type of plan may appear to push employees to put more effort into their work, but it will actually do the reverse of what it is supposed to do. It will deter salespeople because their pay will be reduced.
Crucial Questions You Need to Ask Yourself before Creating your Sales Team
Building a sales compensation plan requires extensive strategy and research. Moreover, the sales compensation plan differs in certain aspects. It includes— your team's budget, structure, and goals.
Suppose, may provide a low base income in exchange for a large commission package, while another may offer a mix of a medium wage, competitive targets, and prospects for advancement. The type of compensation plan you choose is determined by the product, the process, the clients, and the corporate culture.
When creating a payment system for your team, there are various aspects to consider. When considering your sales commission plan, consider some of the following questions:
4 Important Terms Related to Sales Compensation Plan
Check the following important terms that are associated with the sales compensation plan:
Clawbacks
A clawback is a contractual term that requires an employer or payer to refund money already given to an employee, sometimes with a penalty.
Furthermore, clawbacks are commonly utilized in the aftermath of wrongdoing, poor performance, scandals, or a decrease in corporate profitability.
Some incentive programs require a new customer to stay with your firm for a certain amount of time before a sales representative is eligible for a bonus.
If a customer churns before the time ends, you can include a clawback. When this occurs, the sales representative will be required to repay the commission earned on the sale.
Ultimately, Clawbacks are a great method to encourage salespeople to prioritize customer retention and deal quality over number. Additionally, they act as a motivator for employees to stay with your company in order to benefit from the sales commission plan.
Incentives/ Bonuses
Another interesting method to reward your top performers could be through incentives and bonuses.
Although incentives are generally offered in terms of cash, they can also be presented as other sorts of rewards that include — free tickets, dinners, prizes, and more. For example, team leaders could set up a contest in which the first team to successfully close a 100 deal agreement would receive any specific amount of money or subscription, or other rewards.
On-Target Earnings (OTE)
On-target earnings relate to an employee's remuneration package, which includes a base wage and a variable component such as commission.
Moreover, it's most frequent in sales, and it entails a contract between the company and the salesperson that guarantees a certain compensation percentage.
Furthermore, the On-target earnings (OTEs) of a salesperson is the total of their basic wage and commission on closed agreements. In simple words, it is a realistic estimate of how much a salesperson will earn depending on whether he or she performs well and meets defined goals.
For example, a sales representative may be paid a basic salary of $30,000 with the expectation of earning $10,000 in commission over the course of a year. As a result, their OTE is $40,000.
Companies should not offer inflated OTE statistics to recruit salespeople if they do not intend to compensate them at that level. Moreover, if you intend to do so, you will find that quality salespeople will not join or stay on your team in the long run. OTEs should be as realistic as possible projections.
Sales Accelerators/ Decelerators
When a sales rep closes more deals than their quota allows, sales accelerators are deployed. They're a wonderful way to keep your top-performing sales staff selling if they're on a roll.
Assume that XYZ Company's sales reach 100% of their quota, and they get a larger commission, boosting their rate from 10% to 12%. This is referred to as an accelerator. Because XYZ's last three sales for the cycle occurred after they had met the 100 percent milestones, they were able to use the accelerator only for those transactions.
Eventually, when a company surpasses quotas, then everyone obtains the benefits. Along with commission on their additional sales, they also obtain higher revenue.
On the other hand, Sales decelerators penalize reps who don't meet their quota by lowering their income. Suppose, coworkers who fail to achieve at least 70 percent of their quota— will obtain a lower commission.
This further lowers down the rate from 10 percent to 8 percent per sale. These are referred to as sales decelerators.  It is used to ascertain that salespeople meet their quota within a specified range.
5 Effective Steps to Build Sales Compensation Plan For New Reps
Check the following 5 effective steps that will help you to build a sales compensation plan for new sales representatives. Let's follow:
Step 1: Strategize and Set your Payment Targets
Begin by determining the market's median income. However, it may vary depending on your industry and geographic location.
Furthermore, you must account for commissions while determining your salary target. Because your target pay is the foundation of your compensation plan structure, you must choose it carefully.
Step 2: Decide your Sales Compensation Regime
Choose which compensation system you want to utilize. It might be a straight pay or a base income with sales commission plans.
Your sales compensation plan should be based on the roles and expected results of your new hires.
Because sales agents are in charge of closing deals, you might wish to pay them a base wage plus commissions. On the other hand, for a sales manager's pay plan, you can offer a significant base salary with a sales commission plan structure or a huge straight salary according to their role responsibility.
Step 3: Include each Member of your Team
While it comes to commission structure templates, you shouldn't just focus on reps when establishing sales compensation plans. To stimulate motivation and promote equality in your pay package template, you must enroll all salespeople in your sales commission plan system.
Then, using a commission schedule form, explain how the sales bonus structure works and when commission distributions are issued to employees.
The commission plan template is determined by position rank, sales influence, predicted objectives and achieved milestones.
Step 4: Adopt Metric System
The best compensation programs must be measurable. As a result, you should base your KPIs on the synchronization of sales made by reps and the reward package on offer.
The following are the most common measures
Rate of increase in sales
Margin of profit
Prospects became engaged in sales potential.
Quotas
Market Penetration
Each rep's number of sales closed
Customer Lifetime Value (CLV) of average agreements made by size (LTV)
Rates of onboarding and demo calls
Leads Time for conversion and prospecting
Deals gained by potential consumers vs. deals lost by potential customers
Note: You can make use of CRM solutions to efficiently manage and track your KPIs that include sales growth, successfully closed deals, and more.
Step 5: Assign Targets and Quotas
Once quotas and milestones have been established, the sales manager can begin measuring performance and communicating data in order to maintain track of salespeople's progress toward pre-determined key objectives.
Moreover, you can use resources to have a better concept of how to build up sales quotas. Reps Activity-Based Sales Model, also known as Activity-Based Selling, is another option. It entails assuming that a series of pre-determined activities, rather than quotas, prompted sales.
This method is more effective when it comes to achieving milestones and short-term objectives.
The sales compensation model is a — crucial component — that should not be disregarded.
5 Types of Sales Compensation Plan
Following is the list of 5 different kinds of sales compensation plans. Check out:
Retain Sales Reps with Effective Sales Commission Plan
You must make salespeople feel valued and involved in order to retain them in your firm. Furthermore, there are various methods for a company to demonstrate its appreciation for its employees' efforts. However,  it's vital to realize that each person has unique requirements, so there's no one-size-fits-all solution.
Check the following ways that will help you to retain sales reps with an effective sales commission plan:
1. Hire the right Sales Rep
It is crucial to hire the right sales rep that meets all requirements of your sales and business. Losing the right employee would leave a wide arena of sales.
Moreover, it is highly important to treat your employees equally and fairly. Employees who feel appreciated are more inclined to work more and stay longer, saving your company time and money on turnover.
In addition, your compensation strategy should be exciting and motivating at the same time. So, that employees stick to your company for a longer period and offer their best shot at work.
2. Decide the accurate pay for your sales reps
You need to thoroughly research and analyze the market data to set accurate pay for your sales reps. There are certain platforms that offer your detailed information in that segment. It includes— LinkedIn, Glassdoor, and more.
In addition, these platforms offer information on average base salary depending on geographical locations and your specific industry as well.
Commissions should be considered into the goal remuneration for each function. Once you've decided on the accurate pay, you'll have the bedrock for your compensation strategy.
3. Decide your Metrics
It's critical to track each sales rep's progress.
Choose the KPIs you'll track and how they'll affect your sales reps' compensation and commissions. Check the following most commonly used metrics:
New business revenue vs. revenue from current customers.
A customer's average lifetime value (LTV).
The net promoter score (NPS).
Successful deals Vs Lost Deals
Revenue earned vs. the cost of selling.
Growth in market penetration throughout time.
Also, make sure to utilize the CRM platforms that will help you to track and manage KPIs for your sales business.
How Deskera Can Assist You?
When you are running your own business, there are tons of duties and responsibilities that you have to fulfill. Among those responsibilities, you also have to focus on retaining employees through an effective sales compensation plan. And, without any doubt, your time is essential and has to be saved at all costs to develop your business further. This can be ensured with the Deskera system.
Doing so will help you to save the time taken in transferring customer data between the different systems. It will also assist you with real-time updates about your business like cash flow status, customer satisfaction, inventory management, sales, purchases, purchase orders, customer tickets, customer satisfaction, managing leads, revenues, profit, and loss statements, and balance sheets.
Moreover, it would also help in integrating sales methodology across different platforms onto one system so that you have a consolidated list for email campaigns, leads management, and sales pipeline to mention a few.
It will also help you to sync between your orders, payments, taxes, refunds, product variants, sending out invoices and reminders, facilitating invoice management, and even undertaking follow-ups and advertisement campaigns.
Such a consolidated platform will help you to improve your sales through building effective sales compensation plans and also facilitate faster and well-informed decision-making. It will help you in strengthening your opportunities and being braced for the threats.
Deskera books and Deskera CRM will also be able to ensure the highest customer satisfaction and thereby an increase in net revenues and net profits.
Try Deskera For Your Business Today
Sign Up For Free Trial
Final Takeaways
You finally made it to the end of this comprehensive guide. Let's take a final look at important pointers from this guide:
When an employee earns additional income above their base salary from sales is referred to the Sales Commission.
The fundamental component of a sales compensation plan is the payment package or scheme for sales department employees.
Designing sales compensation plans in such a way that assures fairness to both the organization and the rep will lower your turnover rates.
The sales compensation plan differs in certain aspects. It includes— your team's budget, structure, and goals.
To stimulate motivation and promote equality in your pay package template, you must enroll all salespeople in your sales commission system.
You need to thoroughly research and analyze the market data to set accurate pay for your sales reps.
Make sure to utilize the CRM platforms that will help you to track and manage KPIs for your sales business
Related Articles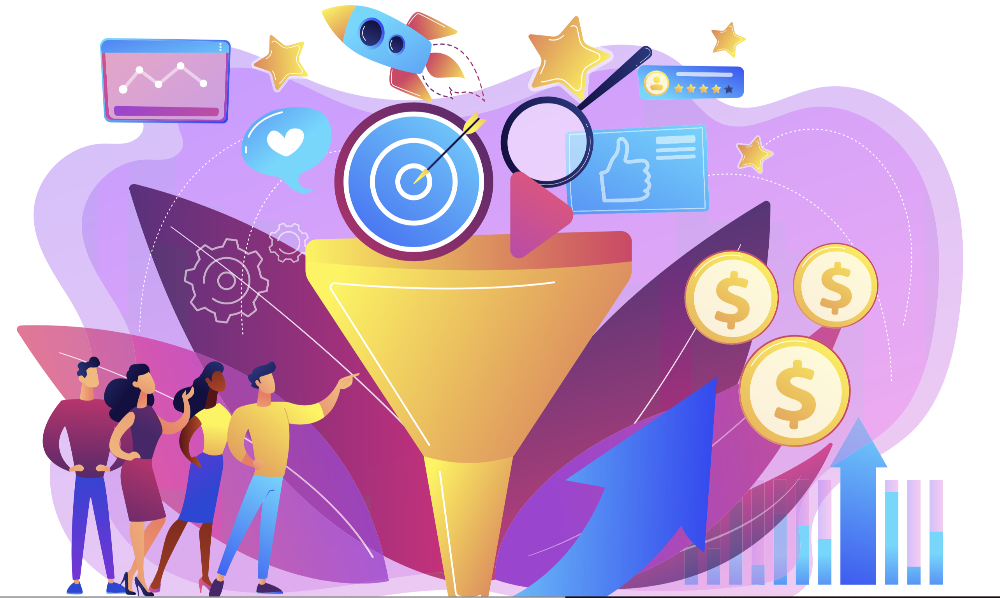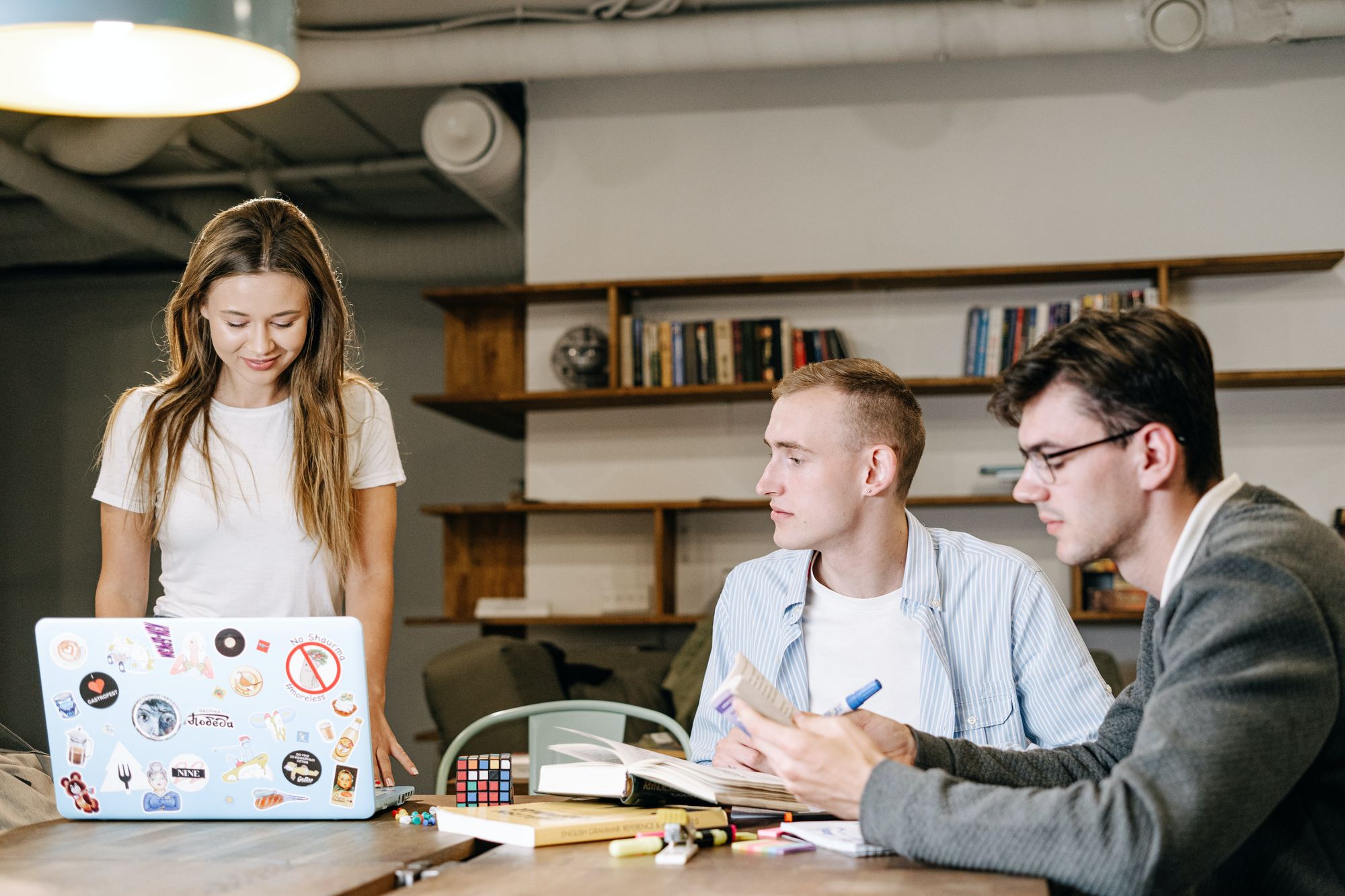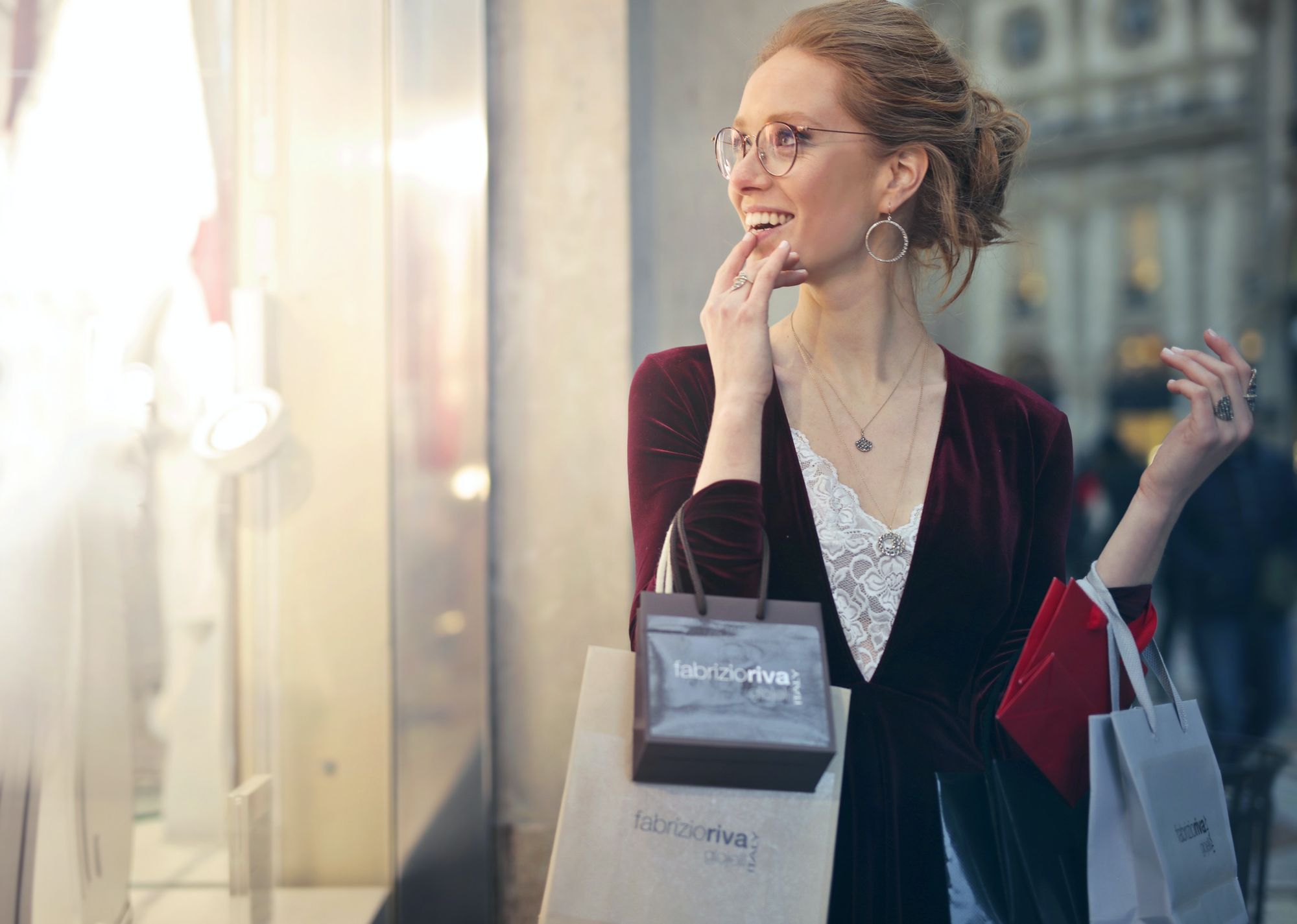 ---
---