"According to the RAIN Group's research, only 47% of proposals result in a sale."
Curating a perfect sales proposal could be a daunting task. Every word you write for a sales proposal would decide your potential deal's future. However, you do not have to be a word-nerd to generate an awesome sales proposal. But, you have to understand and learn what actually works that makes your sales proposal successful.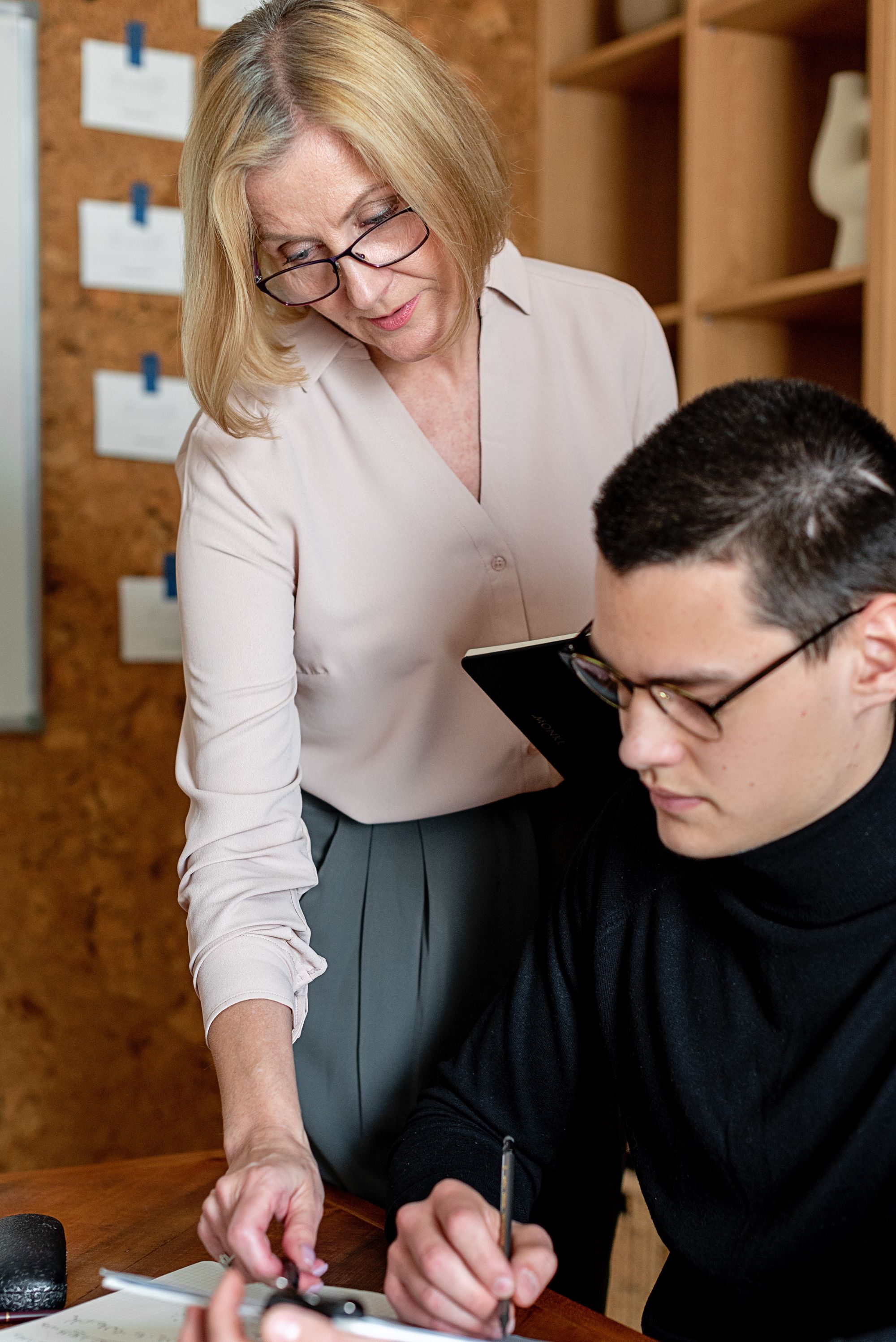 In this detailed guide, we will learn all aspects and tactics that will help you to write an effective sales proposal. We'll cover:
15 Magical Tips to Write Awesome Sales Proposal
5 Proven Steps to Create Your Perfect Sales Proposal
Templates for an Effective Sales Proposal
Examples of Strategic Sales Plan
How Deskera Can Assist You
Let's Explore:
15 Magical Tips to Write Awesome Sales Proposal
Let's go through the magical tips that will inspire you to generate a terrific sales proposal to hit your target:
1. Make it Short that Grabs Attention
"First Impression is the last impression."
You surely must have heard that quote. But here you only have a few seconds to create an impact on your potential customers or investors.
The very first sentence of your sales proposal should be quite enthralling that grabs your lead's interest. Avoid using any detailed or lengthy description otherwise it will instead backfire your entire game plan.
One catchy statement— that's all you need to make your sales proposal work towards success. Of course, it's a complex process and requires consistent efforts and revisions to curate the final look.
Further, make your sales prospect that defines and covers all segments that compel your leads to reach out to you. Once you have their attention, you can be assured that your leads will continue reading further.
2. Make Prospects your Priority
Obviously, you want to attract your customers or investors to your business. Hereby, your primary focus should be your leads and not yourself.
Begin your sales proposal by showcasing the prospect's core objectives and their challenges. Without learning those aspects, you would definitely fail in your efforts.
Therefore, you need to highlight your prospect's objectives, interests, and challenges that they are facing. Once you restate all those segments in the first part of your proposal, you ensure that you actually understand the core points. In this way, you are creating higher value for them in this process. And this is something that will set you apart from the competition.
Nonetheless, you must conduct extensive studies to fully comprehend your consumers' requirements. Provide the solutions to their problems and why they need them. Without addressing the problem, you cannot offer them a direct solution. Therefore, discuss and include those details in your sales proposal.
3.  Offer optionality to your Prospects
It is so tempting to put everything in your sales proposal in terms of the offering itself to put it into one option. However, it may not work effectively. Therefore, it is important to create a level of optionality.
So, offering them three options would help them to choose the one that works the best for them in terms of solutions and capital as well.
The first option would be a basic formula that would help prospects with solutions at a low cost. Then, the second option would be a medium option with solution, benefits, and average cost. Finally, the last option would be an advanced option with an effective solution but expensive.
Further, the last option would be a high-end option that will portray the other two options as a no-brainer. As a result, you're not only providing flexibility but also adding value to the middle option in particular.
Ultimately, you will find that prospects would go for the advanced option because everyone wants the best solution for their problems. All these factors will help you close deals successfully.
4. Address only the Stated Issues of your Prospects
You definitely want to showcase everything to your prospects. However, your prospects do not care about everything, all they need is an effective and sorted solution to their challenges.
Therefore, you need to address and input only the stated issues along with the solutions of your prospects that you have already discussed. In addition, avoid taking any last-minute risks while closing the deal. It would backfire.
However, there could be some situations where you can take risks in sales but avoid making those mistakes with your sales proposal.
Focus on addressing the stated concerns in your sales prospects so that your leads could clearly see the solutions. Check this example:
Suppose you are a car salesman and a customer approaches and asks for a family car. And, if you say— let me show you a great car with  X horsepower that runs at super fast speed. Your customer would hit you with a hard 'NO,' isn't it?
In this case, the customer clearly stated his concern to buy a family car that needs to be safe. Therefore, you need to focus on addressing that specific challenge and give what the customer needs.
The same scenario goes for the sales proposal.
5. Include Signature for both parties in your Sales Proposal
Suppose, your prospects are ready to move ahead with your deal to the next level. And, if you say that you will send him the contract at a specified time— you are making a wrong choice at that point.
The time between approval and signing the contract is highly critical because there is a high possibility that your prospect could change their mind.
Therefore, to avoid that situation, you need to include a signature section in your sales proposal to successfully close the deal right away. Make sure to add the signature part in the sale proposal as it is the most significant criteria, and missing on that segment would be a huge mistake.
6. Give them a discount
It's a simple issue of logic. When people believe they are getting a good deal on something, they are more likely to buy it.
This is a simple approach to construct a proposal: offer an "average" price for the service that is significantly more than the price you intend to charge them. Then, tell them what you can do to save money and offer a reduced price.
Interestingly, this simple strategy will make others believe you are being truthful and not taking advantage of them.
7. Keep it Simple yet Attractive
When you describe what you do, we understand that you use jargon and technical vocabulary. Your chances, on the other hand, do not appear to be good.
So, while you're writing, make sure to use clear, easy-to-understand language. Remember, you're writing to inform your reader, not to brag about how smart you are.
You must communicate with your prospect on their level if you want to connect with them. You can't expect people to read your proposal if they have to take a break to look up the words you're employing on the internet.
8. Include Testimonials and Endorsements
It's straightforward. The prospect knows you're biased, no matter how skilled of a salesperson you are or how polished your language is.
Of course, you'll tell them how great your company is because you want them to utilize it. You'll never be able to be completely objective about your company, and no one wants you to be.
However, including testimonials and endorsements from customers in your sales pitch provides credibility to your promises. Moreover, your prospects will be more trusting of the words if they come from someone else.
9. Take your time with the Editing
Don't send your sales proposal out as soon as you've finished it! When you're busy and overwhelmed, this is a significant error that a lot of people generally commit.
A spelling error or an erroneous fact, on the other hand, will put off your prospect. Any errors will come off as sloppy and as though you aren't doing a decent job, making people less likely to hire you.
Therefore, take the time to thoroughly review your proposals for any problems before sending them out.
10. When is it appropriate to be personal
To form a personal link and attachment with your prospect, you should speak to them on a personal level. While this is true, there is a specific period when it is necessary to avoid becoming personal.
This is especially true when it comes to budgeting.
When discussing pricing, never say "you will pay" or "you will invest."
Instead, say "most of our clients invest..." or "the price is normally..."
You may avoid telling the prospect flat out that they will be paying this way, which is the type of phrase that turns them off.
11. Choose your Words with Care
It's remarkable how much a change in words can make a difference.
The words "price" and "cost," for example, aren't perfect. They make your prospect feel as though they are sacrificing something, making them less likely to comply.
Both of these terms, on the other hand, aren't bad to use. You should avoid using the word 'charging' at all costs. Given how the word is commonly used, this gives the impression that there are several payments.
"Investment" is the appropriate term to use. The prospect will feel like an active participant as a result of this.
12. Negotiation with Options
You don't want to generate sticker shock, which is similar to the previous argument. Start negotiating with the most expensive option and work your way down if you're going to provide those option possibilities.
If you do the contrary, the possibility will become increasingly unsettling as the price rises. Even if they aren't required to purchase all options, it will appear as though you are boosting the price just because of the order in which they read it.
When reading your sales presentation, descending order reduces this and makes things feel less hectic.
13. Filter Your Time Wisely
It's a basic fact: the longer your proposal is, the less likely it will be read by your prospect.
As a result, only include material in your sales pitch that is really necessary. Every sentence should serve a function, and you should avoid wasting time on things that aren't important.
If your proposal spends paragraphs discussing the history of your firm or why you got into the business, the prospect will toss it aside and go on to the next one. Therefore, make sure to be brief and to the point if you want people to pay attention.
14. Conclude with Quick and Effective Summary
Some of your prospects will skim or skip to the conclusion of your sales pitch since they are really busy.
Provide a concise overview of your plan in the closing paragraph to make it easier for them. This will tell them right away if it is worth their time.
Furthermore,  you can make things even easier by utilizing headers to direct visitors to key sections of your summary and where to begin reading it. This will stimulate potential clients' curiosity.
15. Tell them what they should do next
After reading your sales presentation, you don't want the prospect to think, "And what's next after this?"
Finish with a clear call to action to make it easy for them to take the next step. "If you're interested, you can obtain a free consultation by..." or "We'd love for you to get in contact with us at...",  and so on.
By doing so, you make it easier for them to figure out what to do. To clinch the deal, you might wish to include a small contract at the conclusion!
5 Proven Steps to Create Your Perfect Sales Proposal
Check the following 5 proven steps that will guide you to generate your perfect sales proposal:
Step 1: Determine what your Potential Customer is looking for
What do you want your prospect to accomplish? Which issue are you attempting to resolve?
You'll need the answers to these questions before you write a single letter in your sales proposal. You'll be able to obtain them in one of two ways:
According to the request for proposal
During your lead qualifying interactions, you have conversations with the prospect.
Now, it's your job to build a list of all the issues your prospect is experiencing. Have they attempted to solve them in any other way? Add that to your to-do list as well.
In this step, you need also answer the following questions:
Did your prospect's RFP or talks with you have a feeling of urgency?
Who makes the decisions? Is there a second one? What are their responsibilities?
Have they stated the type of solution they want (software, consultancy, outsourcing, etc.)?
What is the greater benefit of resolving this issue for your prospect (for example, in terms of revenue)?
Step 2: Expand your research
The initial step involved acquiring information from your potential client.
The second phase entails acquiring information that they haven't shared with you. To put it another way, you're looking for clues that aren't as obvious but still represent the problem.
This includes information like:
Recent company news, including financing rounds or big hires.
They're sharing content on social media.
They've conducted a number of interviews (both for new hires and in the press)
They attend trade shows and seminars.
They're having discussions on social media.
They take part in online forums (Facebook groups, Slack communities, LinkedIn groups, and Twitter chats).
While you won't use these insights in your proposal directly, they can help you make your writing more explicit and underline the most difficult issues for your prospect. They may also assist you in determining why the client is seeking a fresh direction with a solution in your sector.
Step 3: Make a list of the components of your sales proposal
Fortunately, you won't have to invent the wheel. Your proposal will comprise most or all of the following building pieces, regardless of how explicit your prospect's needs are:
Frontpage or title
What we're about (company background)
Goals/outcomes and challenges
Solutions that have been proposed (one or a few products/services)
Pricing
A timeline featuring important dates
Case studies are used to illustrate a point.
Client endorsements
Terms
Steps to take next (in terms of solution selection, space for signature, and date)
Choose the blocks that correspond to your offering and the information you gathered in the previous two steps.
Step 4: Create an outline for your sales proposal and compose it
Make the list of your building elements into subheaders for the main body of your proposal. Then, based on your research and the RFP or your conversation with the prospect, develop the wording for each of them.
The idea is to keep your proposal as short as possible—two to three pages should suffice in most cases. Include any facts you think are necessary for presenting your argument in this step.
This will further allow you to gain a full picture of how your product or service might fit into your prospect's life. This information will be clarified and cleaned up in the future phase.
Step 5: Take a break, then return to revise and proofread
Allow your first sales proposal draft to breathe for a few hours or a day if at all feasible. Walking away from it and coming back to it with fresh eyes may help you spot things you missed or a better method to convey a point.
Use the following editing instructions to change your sales proposal template and turn it into a customized document for your potential clients:
Your price should be in ascending order from high to low.
Confirm that the section order is logical and flows smoothly.
Make a list of areas where pictures could be beneficial.
Maintain a steady tone of voice throughout (don't switch from highly formal to casual and back).
Jargon and sophisticated statements should be replaced or eliminated.
When possible, make sentences shorter.
Finally, there are a few actions you can take to guarantee that your sales proposal is professional, easy to understand, and free of errors:
Check it for grammar and typos with a program like Grammarly.
Check it with a program like Hemingway to make sure it's free of passive voice and difficult-to-read sentences.
Request that a coworker proofread your sales proposal to ensure that you haven't missed any mistakes.
After that, your sales proposal should be ready. Moreover, this is the moment to hire a designer to help you with graphics or other visual upgrades to your proposal. Moreover, steps like these elevate the professionalism of your company proposal and can sometimes spell the difference between winning and losing a deal.
Templates for an Effective Sales Proposal
Check out the following templates for sales proposal:
Sales Proposal Template:
Examples of Strategic Sales Plan
Here we have listed the best examples that will help and inspire you to curate your sales plan. Check out:
Template.Net: 30-60-90 Day Sales Plan
Set short- and long-term goals for your sales plan by customizing it. By specifying tasks relevant to your sales goals, this sales strategy does some of the legwork for you.
Moreover, to verify you're developing a strong sales strategy, tick off boxes as you complete each item.
Creately: Sales Strategic Diagram
If you're more of a visual and creative individual, then drawing a diagram for your sales strategy can help. Further, create an appealing sales strategy by separating action items and values down by category using Creately.
FitSmallBusiness: Small Business Sales Plan
You may not yet have a fully stacked sales staff if you manage a small business. With this template, you can create a solid sales strategy for your organization that future recruits can expand on.
Because sometimes less is more, this plan depends on a few common parts to layout your strategy, using boxes that can be simply filled out with Microsoft Word or Google Docs.
BestTemplates: 1-Page Sales Plan
The length of a sales plan does not have to be in the hundreds of pages. Condense your sales plan to one or two pages. This template exemplifies how to keep it brief and sweet.
Furthermore, this strategic sales plan in landscape mode features an easy-to-read grid style with the channel, estimated costs and sales, distribution strategy, and key performance metrics.
How Deskera Can Assist You?
When you are running your own business, there are tons of duties and responsibilities that you have to fulfill. Among those responsibilities, you also have to focus on targeting potential prospects and investors through effective sales proposals. And, without any doubt, your time is essential and has to be saved at all costs to develop your business further. This can be ensured with the Deskera system.
Doing so will help you to save the time taken in transferring customer data between the different systems. It will also assist you with real-time updates about your business like cash flow status, customer satisfaction, inventory management, sales, purchases, purchase orders, customer tickets, customer satisfaction, managing leads, revenues, profit, and loss statements, and balance sheets.
Moreover, it would also help in integrating sales methodology across different platforms onto one system so that you have a consolidated list for email campaigns, leads management, and sales pipeline to mention a few.
It will also help you to sync between your orders, payments, taxes, refunds, product variants, sending out invoices and reminders, facilitating invoice management, and even undertaking follow-ups and advertisement campaigns.
Such a consolidated platform will help you to improve your sales through building effective sales proposals and also facilitate faster and well-informed decision-making. It will help you in strengthening your opportunities and being braced for the threats.
Deskera books and Deskera CRM will also be able to ensure the highest customer satisfaction and thereby an increase in net revenues and net profits.
Try Deskera CRM Today
Sign Up For Free Trial
Final Takeaways
You finally made it to the end of this comprehensive guide. Let's take a final look at important pointers from this guide:
The very first sentence of your sales proposal should be quite enthralling that grabs your lead's interest.
Begin your sales proposal by showcasing the prospect's core objectives and their challenges.
You need to address and input only the stated issues along with the solutions of your prospects that you have already discussed.
Make sure to add the signature part in the sale proposal as it is the most significant criteria, and missing on that segment would be a huge mistake.
Check the following 5 steps that will guide you to generate your perfect sales proposal:
Step 1: Figure out what your prospect is looking for.
Step 2: Expand your research.
Step 3: Make a list of the components of your sales proposal.
Step 4: Create an outline for your sales proposal and compose it.
Step 5: Take a break, then return to revise and proofread.
If you're more of a visual and creative individual, then drawing a diagram for your sales strategy can help.
Condense your sales plan to one or two pages. This template exemplifies how to keep it brief and sweet.
Related Articles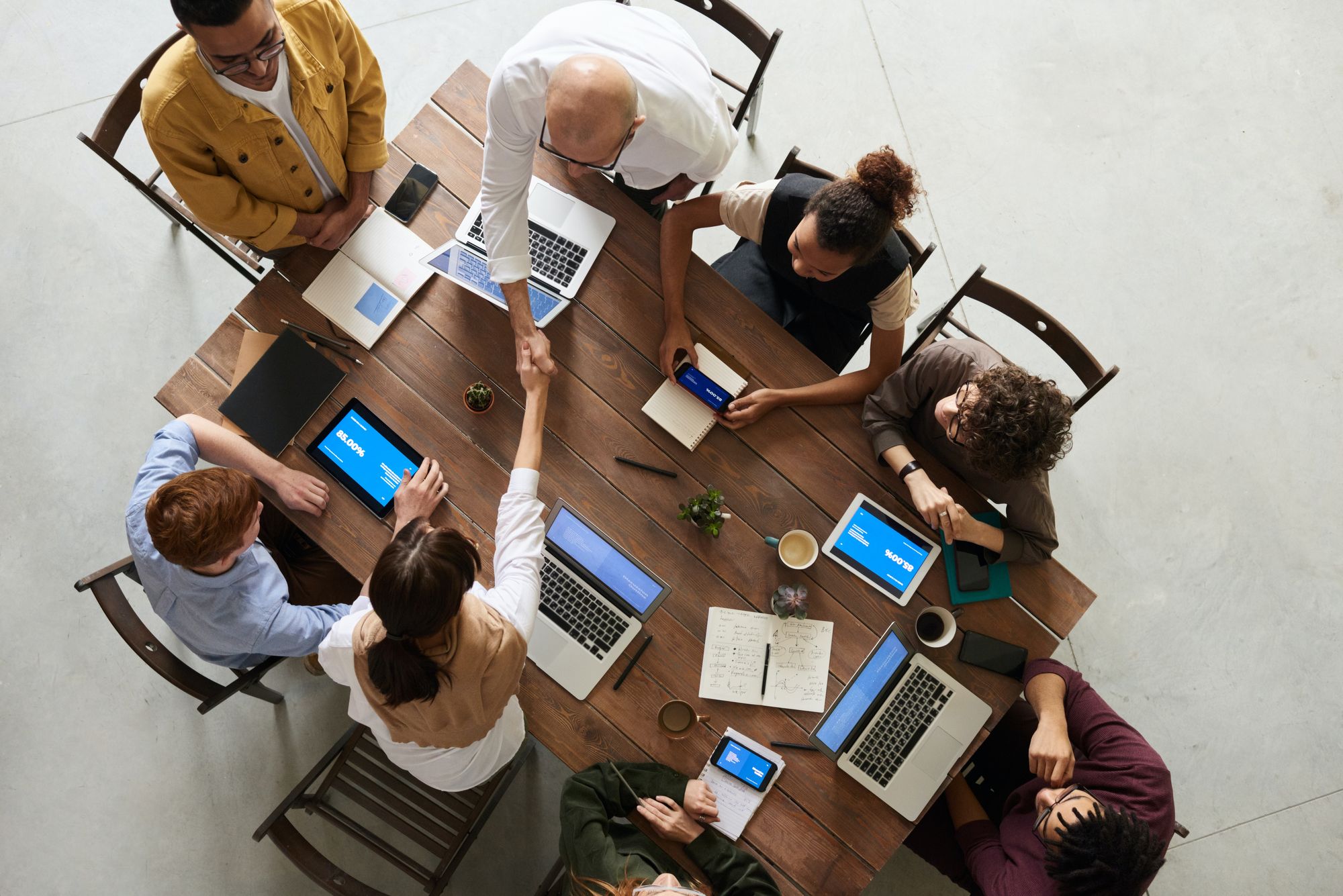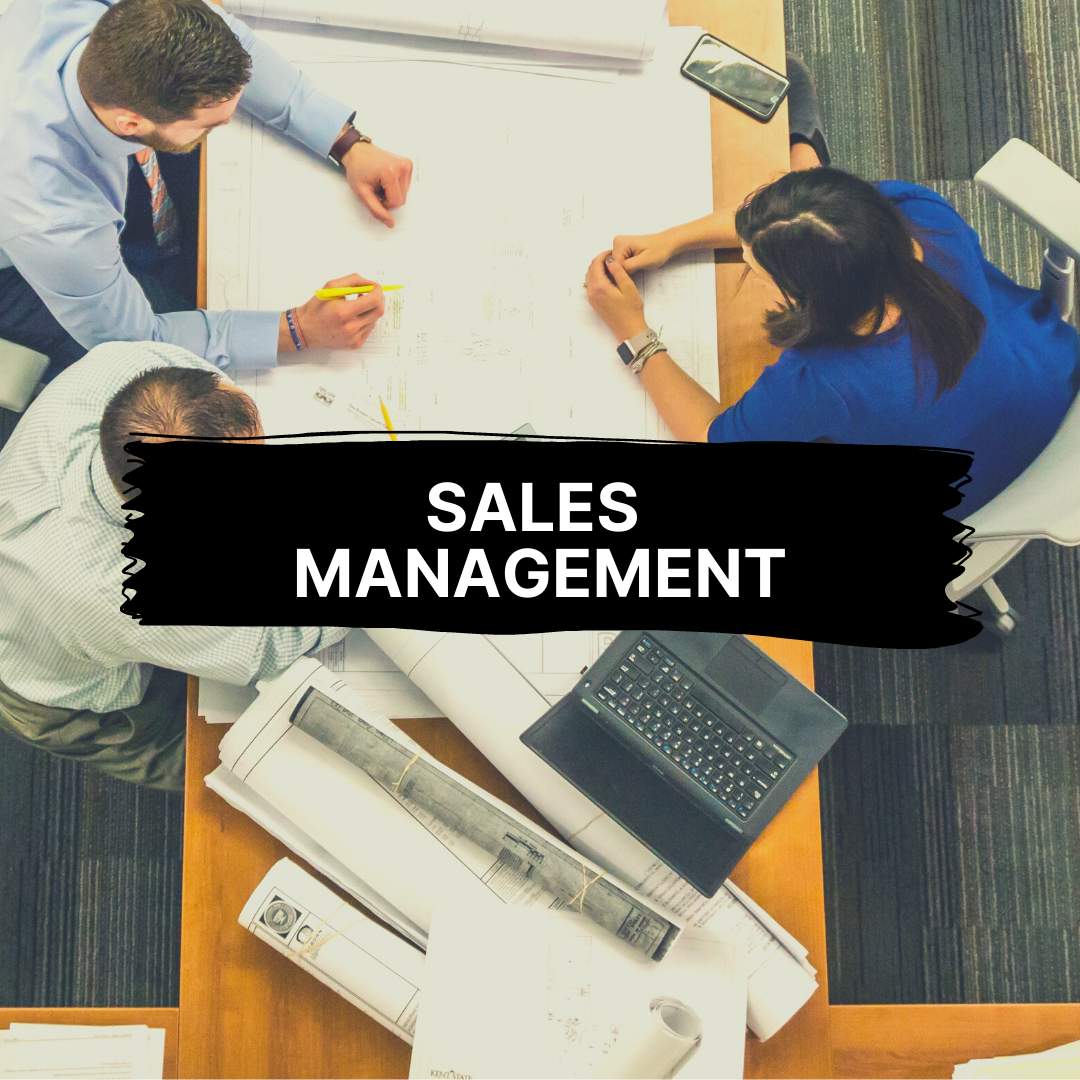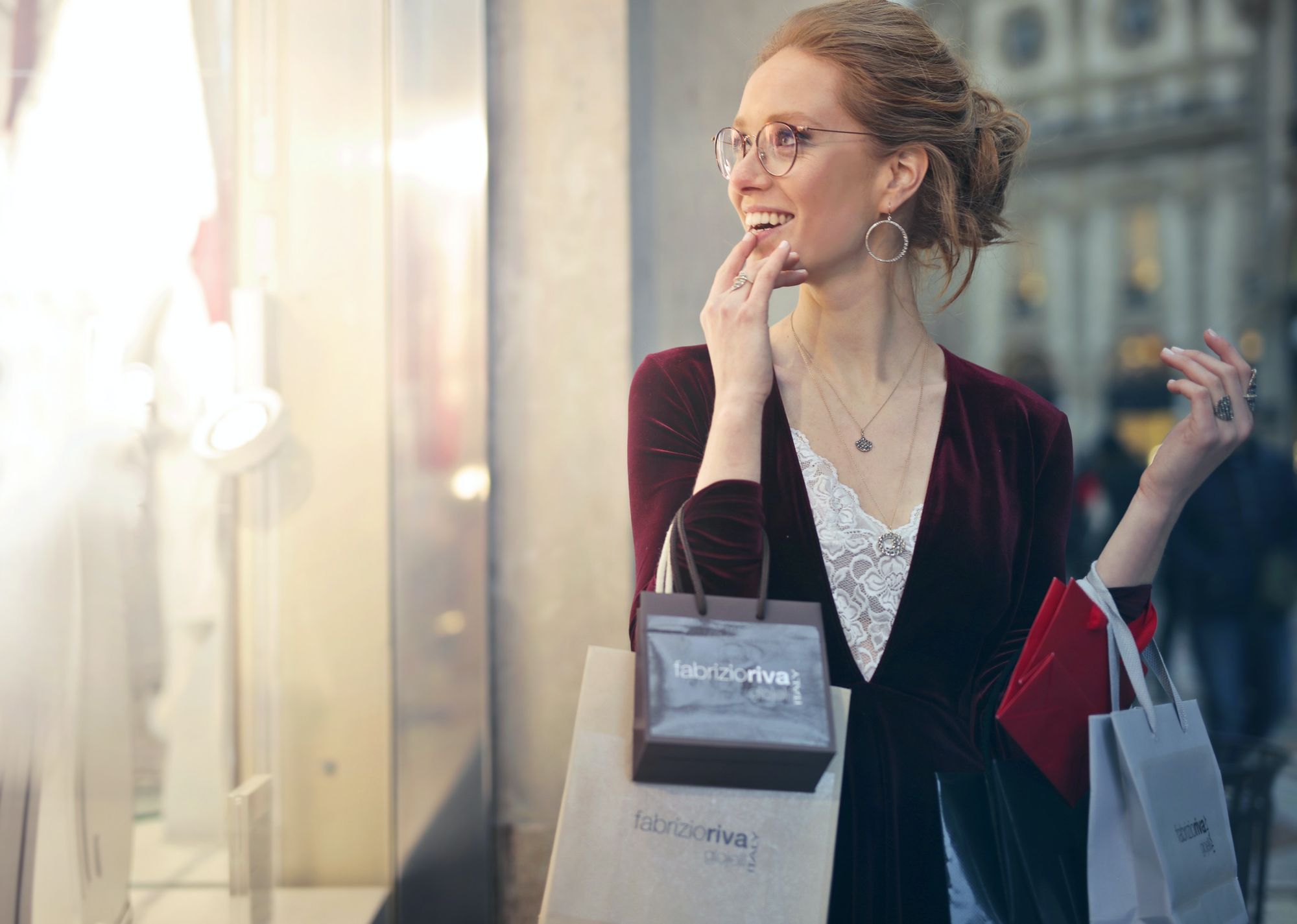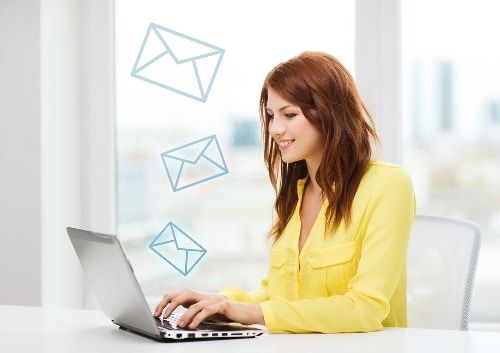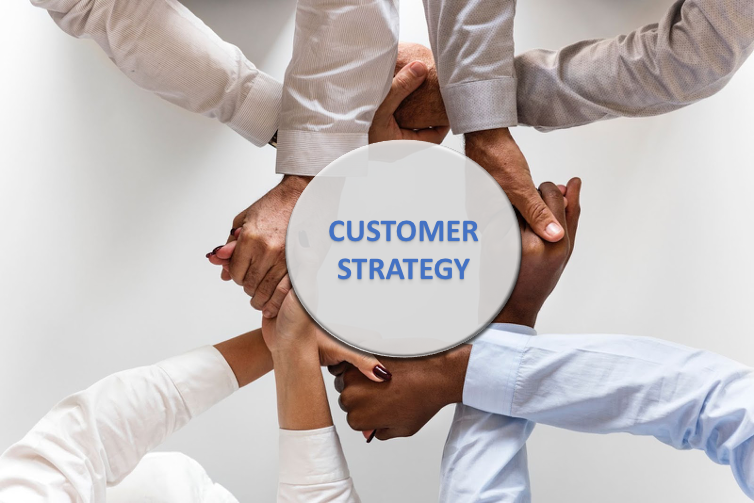 ---
---