Sales is not easy to crack. Every time you go out, people are going to hate you or worse, ignore your pitch. Expert sales mentors have been through this, and you will be too. But you don't have to worry. There are ways you can expertise at convincing people why you and your products are worth their time and money.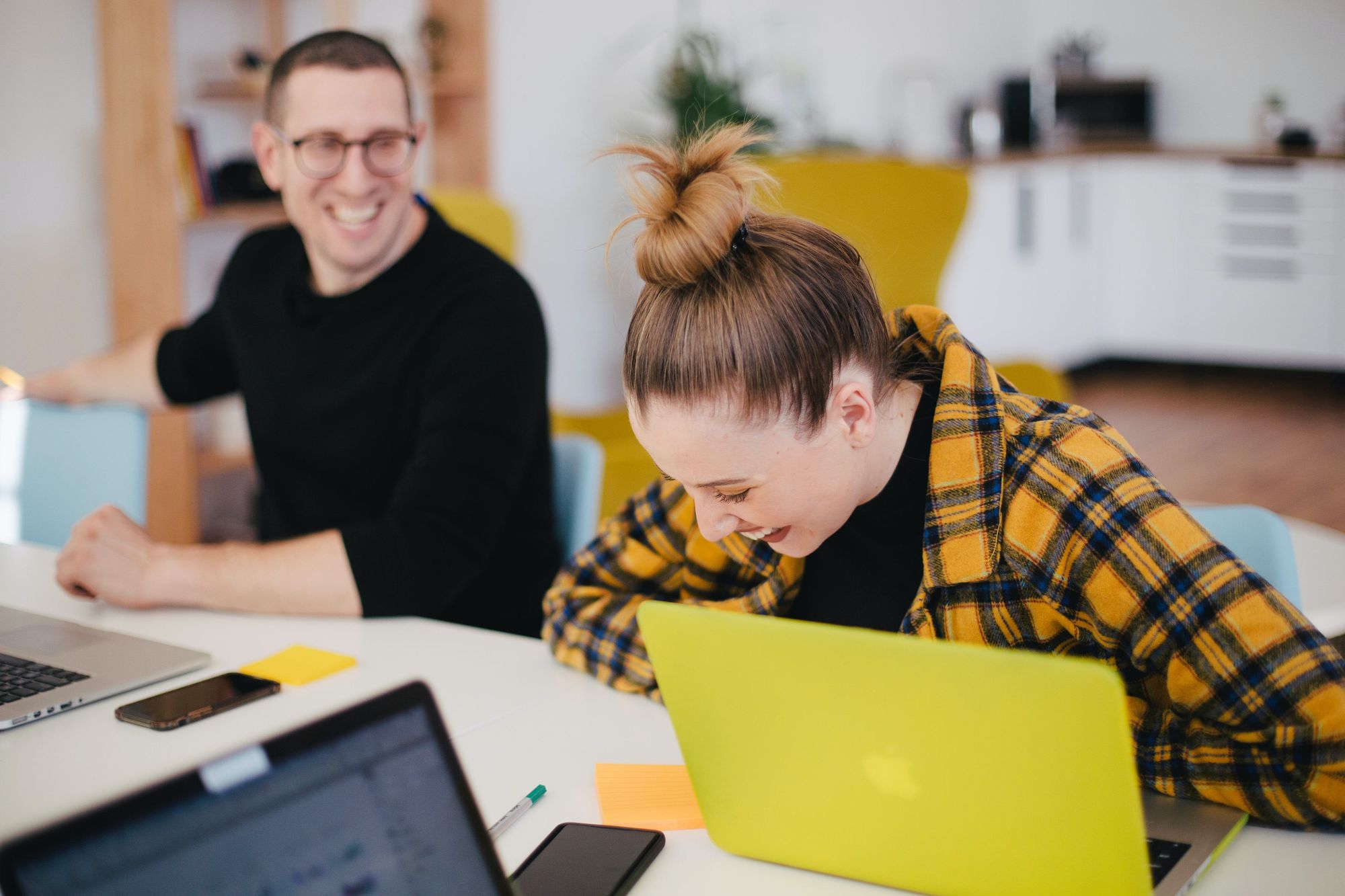 People are going to say no to you all the time. No one likes to listen to "No" especially when you are into sales. But until people tell you "No" your pitch and sales techniques are not going to get better. Experience makes all the difference here. Experience makes you understand how to tackle and win all the sales situations. This is why we went to over 14 highly experienced sales mentors and successful entrepreneurs and asked for their advice on sales.
Here are some of the best sales mentoring advice we have collected for you. These pieces of advice will help you eliminate all your mistakes and will ensure to boost the intensity of your pitch.
Everyone has to begin somewhere, here is where your journey begins. Read through the tips and thank us later.
What will you find in this article
How to be a better salesperson professionally
Always have a pitch script ready with you
Know your target customer base even with closed eyes.
Never over-explain yourself, give them the scope to trust you.
Focus on emotional arguments to increase psychological impact
Use your mind as a customer
Experiment and analyze your sales methods and see what is working better every week
Do not bring your ego along with you
Set your metric goals if you don't already have them
How to Grow as a Salesperson
Take every change as an opportunity to learn
Invest your time and money in the right and needed education
Do not sell what you do not believe in
Be in the company of smart and interactive people
How to be a Better Salesperson Professionally
Getting better as a person and getting better at your job are two separate things. Here are some pieces of advice that will help you be better at your job as a professional.
Always have a pitch script ready with you
Remember how went well prepared before every exam, presentation in school, job interview, etc.? A sales pitch is not too different either. A salesperson who arrives prepared has 32% higher chances at making sales, presenting the most effective arguments, and building a long-term relationship with the customer.
Preparing a pitch is a long-term process. You need to experiment and find the right tactics that work with your customer base. Use those tactics in your pitch and keep improvising them with time. With a great sales pitch and good sales skills, you will be able to sell a mediocre product. With no sales and still good sales skills, the sales drop down by 25-32%.
This is not it, a well-prepared sales pitch will also keep you more confident, secure, and ready to win.
Prepare your pitch script and make the needed changes in it every week. This way you will have a great scripted pitch in very little time.
Know your target customer base even with closed eyes
Sales is all about knowing humans. This is the best advice you can receive as a sales representative. When you are out there pitching to people, it is important to understand your customers in and out. This helps you identify the problems that you or your product can solve for your customers. With each sale, you are meant to solve a problem.
Once you understand the pain points of your target customer base, sales become easy. You will be able to dive into the ground well prepared with all the answers the customers are looking for. With this detailed understanding, your brain will actively look to help people with your product or service. When this happens, you will seek to help people actively. Thus scoring sales becomes better and you will be able to secure your goals every time.
Remember, targeting the pain points of humans will always make them trust you and your product better. This is why you need to start understanding your customers and you will automatically become great at your job.
Never oversell, give them the scope to trust you
Overselling is the one thing that becomes an obstacle in sales a lot of times. Most times companies or even sales representatives fail to understand that they are overselling. This overselling can be in terms of features of the product, or the benefits you are explaining. With more features, the price of the product shoots up. The target customer may not even require all these features and just a handful are enough. As a result, the sales go down.
In the same terms, when a sales representative pitches to people with too many benefits and extra enthusiasm, it reflects a lack of confidence in the product. Do not ignore it.
Explain as much as is needed. Let the customers come up with their questions.
Focus on emotional arguments to increase psychological impact
Humans are rational creatures but nothing affects humans more than an emotional argument. This statement has two different aspects to it.
You may go out and learn all about how to present a logical and impactful argument in your pitch. The chances are that it may not work. No matter how rational you make your arguments, your customers may not always be rational. The customers may not support the practical benefits or investments the product need. But if you present the same argument modified with an emotional aspect, it has higher chances to work because it touches the heart.
Another aspect of making it an emotional argument is that it brings a humanly touch to the sales. This also creates a certain bond between you and your customer that goes a long way.
Yes, emotional argument alone will not help you close a sale. Take your time, weeks, or months, and learn how you can introduce your product in a combination with an emotional argument that makes a difference.
Use a customer's mindset
Planning a pitch, writing a script, and creating a strategy are all great ways to ensure the highest chances of sales. But this can always have loopholes. A lot of times, sales teams, and sales representatives make this one mistake. They ignore to understand that the product is meant for the customers and not for them. Thus it is important to think like a customer and not like the creator of the product.
The product can be an exception with its quality, features, pricing, etc. But if it is not solving the right problem it will be of no use to the customer. If the sales pitch focuses on the benefits that are high-end or unique, but not as beneficial to the customer, the sale won't take place.
Here is an example of how to make the sale here with a customer mindset.
"Hi, TravelDesk is a travel company with tie-ups around the world. We serve people from all the countries and have won several awards for our services." This is what a sales team with a representative mentality would say.
"Hi, TravelDesk is a travel company with ties around the world. We manage your travel tickets, visa arrangements, hotel bookings, tour packages, and all that you need on a vacation. All you have to do is a book with us and the rest is our responsibility." In this, the sales team focused on serving what their customers are practically looking for.
Understand the difference and you will ace the sales techniques in no time.
Experiment and analyze your sales methods and see what is working better every week
It is important to keep improvising and experimenting to get better results out of any process. Sales work in the same way. The more organized and strategically you work, the better results you will be able to achieve. It takes a long time to prepare a strategy and metrics. A sales strategy is prepared after tons of experiments and analysis. This automatically increases the chance of closing more sales.
However, preparing a strategy is not the endpoint. Once you start using your sales strategy, you will find there are spaces for improvement. Analyze your strategy on a weekly basis. Look at the numbers of sales you closed in the week and what helped you the most. Rectify the plans and techniques that are not working right. Prepare a report each week for your sale strategy and analyze it thoroughly.
Improvisation is needed. It helps clear the obstacles and introduces better methods of achieving sales. Keep improvising and analyze the new results. Judge if it is making difference. Keep what helps, eliminate what does not. Make improvisation a weekly or a monthly process.
Do not bring your ego along with you
Like mentioned earlier, people are always going to hate you or ignore you when you work in sales. Your pitches may go completely unseen. People can hang up your calls while you are speaking. People can walk out of the meeting while you are presenting. They can keep cross-questioning you while proving they are smarter and know better.
Being in sales is going to affect your ego. It can trigger you, and you may burst out or talk back. Make sure you do not do it. Ego is the first thing you will have to develop control over. As soon as you walk in the room with a customer, make sure you leave your ego on the door.
Take the gig you are getting and ace it. Sell the product you have and reach your goal. Treat your job right. Start from the beginning, do not care about the position, and care about your role and duty. Care about the problems you are supposed to solve for your customers. That is the one thing that will make you a great sales representative.
Set your metric goals if you don't already have them
It is marvelous to know what direction you have to go in. You are starting from a junior-level position and you have to reach the top, that is the perfect goal. From a one-person sales representative to a team of 20-30+ employees, that is the perfect goal. But these goals are long terms goals. To reach these goals, you need short-term goals.
How to do that? No, it is not a major question here. Set a metric goal for yourself. If you are getting goals from your company or team, great. If you think that goal is easily beatable and you can generate more sales, set a higher personal goal for yourself. If you do get targets from anyone else, set them for yourself and make sure you achieve them.
This way it will be easier for you to analyze your performance. This will help you understand your capabilities. It will also help you to understand how you can improve your performance.
Once you are constantly achieving your sales goals for a few months, set a higher goal. Concentrate on the metrics, it will help you reach your long-term goal.
How to Grow as a Salesperson
Choosing sales as a career demand changes in the techniques for work as well as personality.  To grow as a salesperson, here are some pieces of advice that you need to follow.
Take every change as an opportunity to learn
As a human, we all hate changes. This is likely to happen that you avoid and hate the changes that come your way. Ditch that thought and accept the change as it comes. Embrace the change and count it as an opportunity. Be it in the workplace or in the way you handle your clients.
A lot of sales mentors advise change is necessary for personality when the change happens at work. This change in mindset can take you a long way. When you take change as an opportunity, you become prepared to adapt to all kinds of the work environment. This also empowers you to experiment with a new set of clients, techniques, teams, and a lot more.
Invest your time and money in the right and needed education
Education is the basic step to growth. Sales is a talent that many people are born with. Some learn it with time and practice. But with the right education and you can become an expert salesperson.
Practice is necessary. However, everything needs investment. Use your time and money wisely. Invest your time and money in something that guarantees you growth. Invest your time in money in the right kind of education. Educate yourself on how to study humans. Educate yourself on new and better methods. Take a course to improve your existing skills. Take courses to help you develop new skills. Educate yourself on how to groom your personality to be a powerful point for your sales career.
Educate yourself in all the aspects that can help you grow in your sales career.
Remember, education never goes to waste, it only helps you grow.
Do not sell what you do not believe in
Achieving the sales target is something every salesperson needs. This requires the right technique, thorough understanding of the customer's mindset and problems, and trust in the product to be sold.
A customer will only be able to believe in a product when the seller believes in it. Make sure you trust your product enough. If you do not believe your product can solve the problems your customers face, you will never be able to sell your product.
Here, either only work for or sell the product you thoroughly believe in. If that is something you do not have in hand, make sure you do not oversell the product and be authentic. Only talk about the real problems the product can solve rather than over-promising its performance. If you overpromise and do not believe in it, your sales process will suffer in the long run.
When you believe in your product, you naturally put in more effort to sell it better and to maximum customers.
Remember, as a salesperson, your job is to solve your customer's problems. If you are not selling something that you believe can solve their problems, it is time to revaluate your process or study your product a little more.
Be in the company of smart and interactive people
A groomed personality is always influential. Knowing how to make the right kind of conversation gives your brownie point during the sale as a salesperson. World knowledge always makes a great difference while talking to humans. And there are a lot more things that make difference during sales if you have that in your personality.
All these aspects are introduced to your personality when you are surrounded by people who are similar. Surround yourself with the right company. Talk to a lot of intellectual people. Identify how smart people talk and make rational and healthy arguments. Understand how to interact with people to prove your point of conversation. Study how to convince people with good interaction.
All of it comes when you are surrounded by people who think and are working in the same direction.
How Deskera Can Assist You?
Whether you are a sales manager or running your own business, there are tons of duties and responsibilities that you have to fulfill. Using the Deskera CRM system, you can manage your contacts, leads and sales deals. You can use the CRM system to manage all customer data and manage your leads, sales negotiations and deals.
Doing so will help you to save the time taken in transferring customer data between the different systems. Having a good CRM system will help you manage your financial and sales reports and be prepared to kick-off your meetings.
Deskera can also assist you with real-time updates about your business like cash flow status, customer satisfaction, inventory management, sales, purchases, purchase orders, customer tickets, customer satisfaction, managing leads, revenues, profit, and loss statements, and balance sheets.
Moreover, it would also help in integrating sales methodology across different platforms onto one system so that you have a consolidated list for email campaigns, leads management, and sales pipeline to mention a few.
It will also help you to sync between your orders, payments, taxes, refunds, product variants, sending out invoices and reminders, facilitating invoice management, and even undertaking follow-ups and advertisement campaigns.
Such a consolidated platform will help you to improve your sales through building effective sales compensation plans and also facilitate faster and well-informed decision-making. It will help you in strengthening your opportunities and being braced for the threats.
Deskera books and Deskera CRM will also be able to ensure the highest customer satisfaction and thereby an increase in net revenues and net profits.
Try Deskera For Your Business Today
Sign Up For Free Trial
Key Features
A career in sales can take you to great heights if you put in the right effort.
Sales can be natural talent or learned skill but both require a little more polishing.
Learning in the field of sales is a life-long process.
Discipline is a must in a sales job. Ego on the other hand cannot be a part of your personality in a sales job.
Sales imply solving problems of the target customers.
Always have a sales pitch script prepared.
Related Articles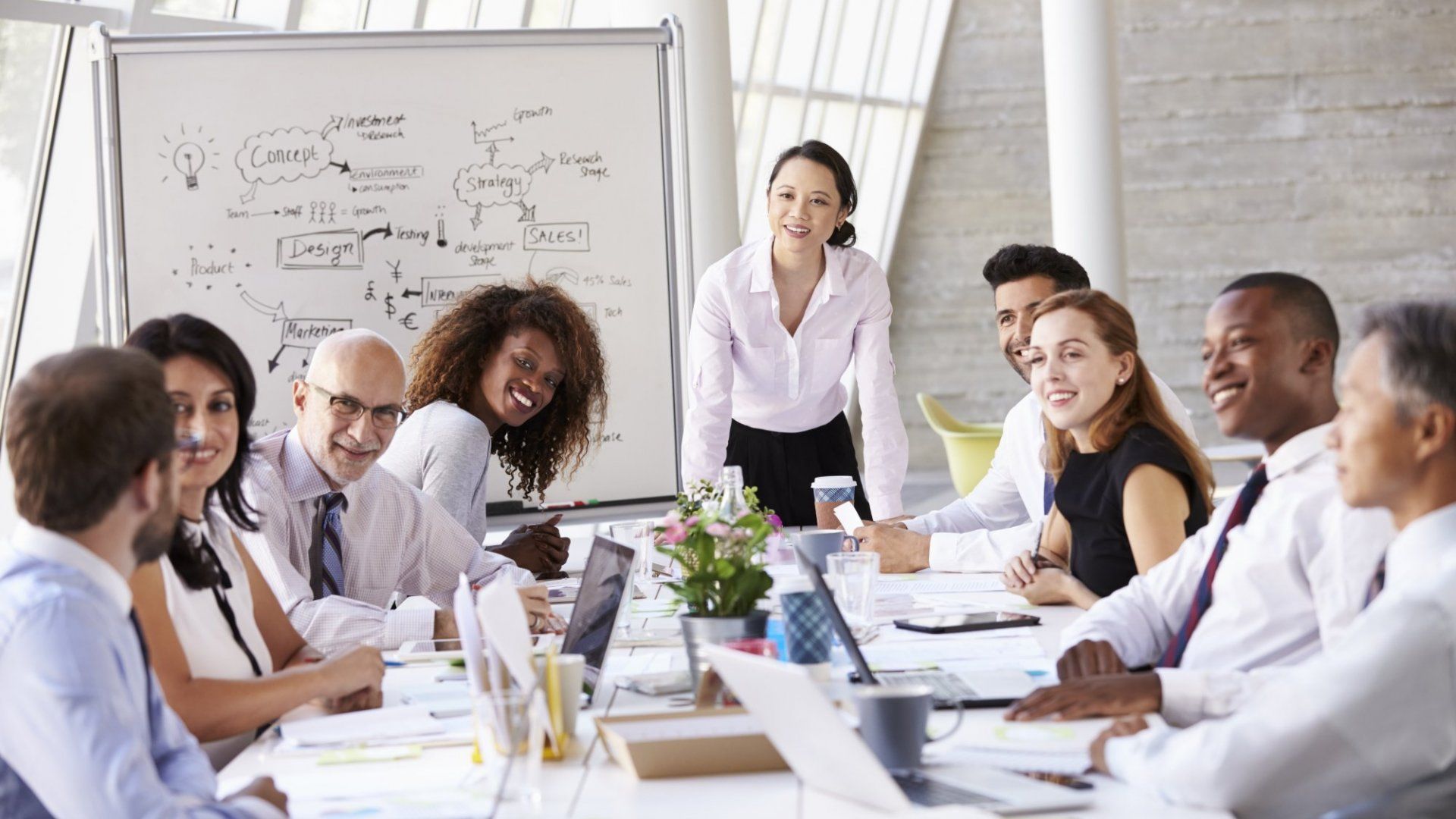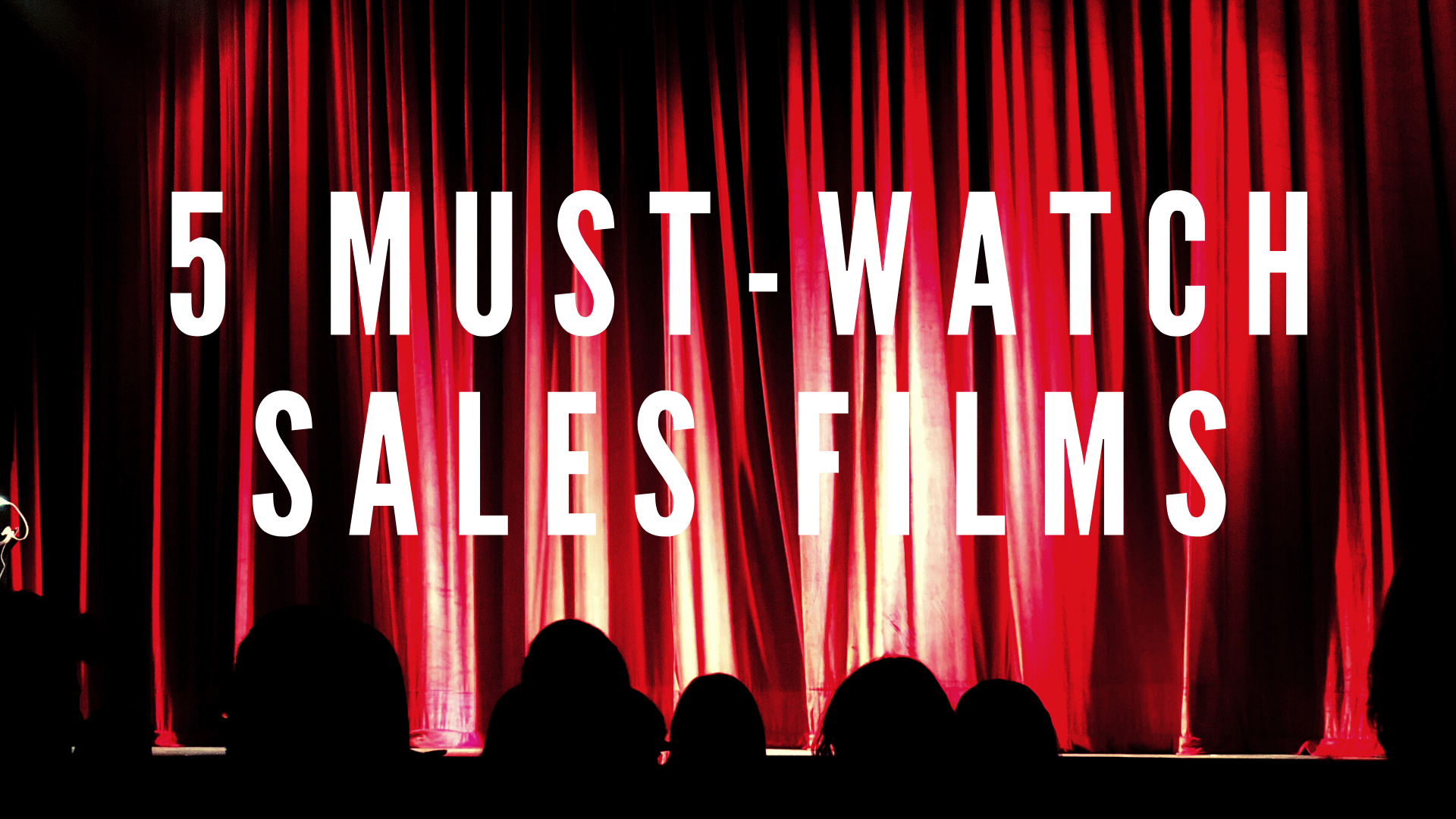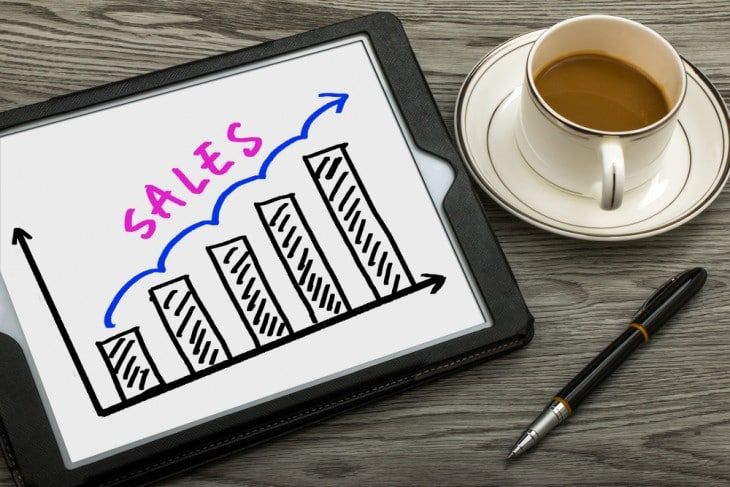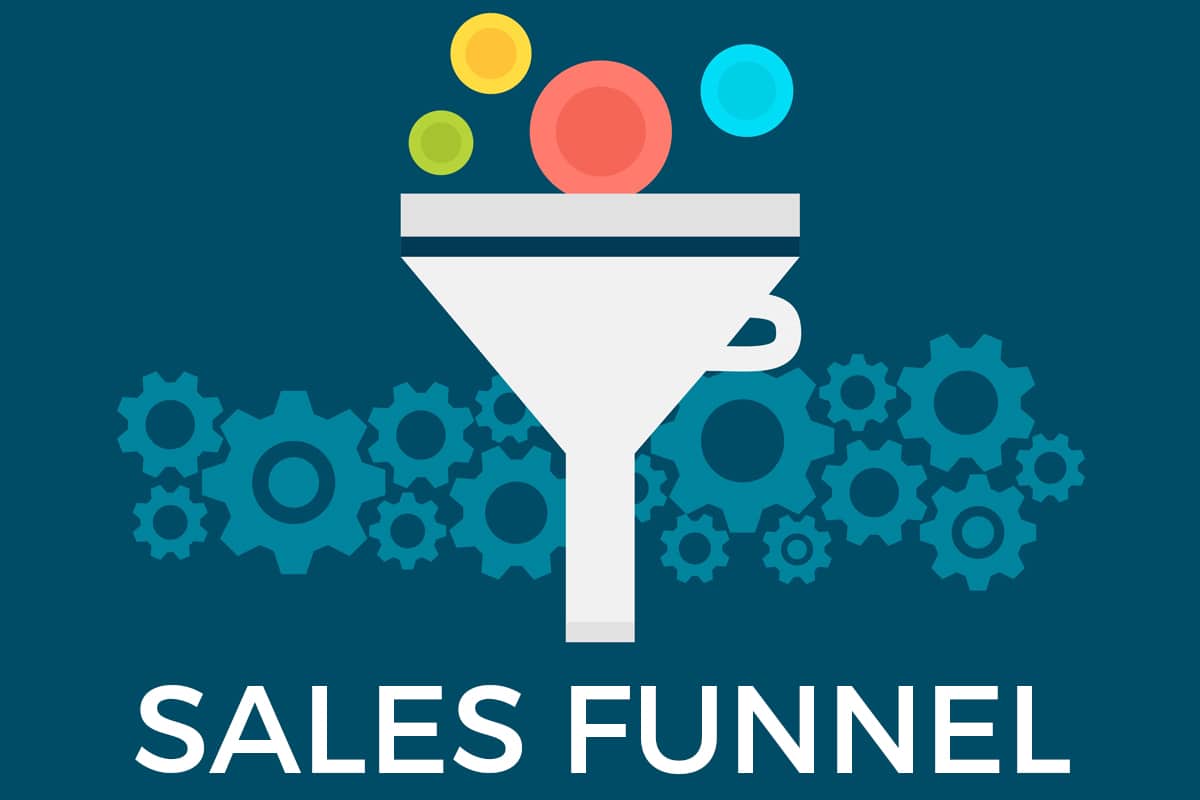 ---
---