With the advancement in technology, most people have switched to the digital world. Digital marketing is leading the world these days. But do you know what it is?
Digital marketing refers to the marketing that takes place through digital channels such as search engines, websites, social media, email, and a lot more. But to make digital marketing more effective, there needs to be a proper strategy. To execute this strategy in a seamless manner, digital marketing tools step in:
Let's take a look at some of the best digital marketing tools that can be used in 2022:
SEMrush
SEMrush is one of the best digital marketing tools that can help to improve your SEO strategy. Be it keyword research, position tracking, or providing backlinks, SEMrush can help you in every aspect. This tool can also help you in performing a comprehensive SEO audit. This tool can also help you count website pages and perform a comprehensive SEO audit. The latest version of SEMrush features enhanced content writing and advertising.
SEMrush provides you with two options, free and paid subscriptions. With a free account, you will have access to limited features. For the best results, you can opt for a 14-day free trial and explore the best features of SEMRush.
Deskera CRM
If you want to execute an inbound marketing strategy, then using Deskera CRMt is the best option. No matter what stage you are at, Deskera CRM has a plethora of tools for every step. Be it setting up web forms, or popup forms, you can execute ample tasks through this tool. You can even set up email marketing campaigns, organize your data through CRM, and analyze visitors' behaviour. Deskera CRM helps you manage your contacts and helps you track emails and connect with your leads.
Deskera CRM helps you to grow your traffic, convert leads, and improve ROI for your inbound marketing campaigns. It also helps you to shorten your deal cycles, and increase close rates.
Google Analytics
To conduct website analysis, Google Analytics is a great tool. These days, it is very important to have Google Analytics expertise as it is a vital digital marketing tool. It can help you determine who is coming to your website, and from where. You can also get to know that on which pages are your audience spending more time. Not only this, but Google Analytics also helps you to set up goals in order to track conversions, and build an enhanced e-commerce setup.
Google AdWords
Google AdWords is a top-notch platform for advertising your business using Google search results. It works on a pay-per-click model. Google AdWords provides the Google Keyword Planner that allows you to research which keywords you would like to add in your content. Google AdWords allows you to set a budget limit on how much money you would like to spend.
AdWords is the best option if you want to display your products or services on Google search results pages for specific queries. For example, someone is searching for the "best dance studio in New York". There are two ways to gain traffic, one is organically by working on your SEO, the other method is to bid on the keyword so that it appears on the top of the page. This way you would be able to attract a larger number of high intent visitors.
Canva
Canva is the best tool for creating professional graphics. Be it creating social images, CTA buttons, or infographics, Canva can help you enhance your design experience. It offers a plethora of templates, clip art, and fonts to make your project stand out from the rest. Canva is equipped with the drag and drop design platform, making the job easier for the users.
Sotrender
Thanks to AI-fuelled solutions and reliable data, Sotrender delivers the most pivotal, organic and paid social media metrics from Facebook, Instagram, Twitter and YouTube. The tool enables you to check for example: reach, engagement, users demography, comment sentiment, content overview and more. All data is presented on readable, easy-to-understand charts which come handy especially when it is time to discuss your social media results with a team or a boss.
As benchmarking is also essential in data-driven marketing, Sotrender makes it easy to track competitors' social KPIs - both organic and paid. In Sotrender Ads, you are also able to gain insights into competitors' monthly ad spend and campaign goals. There is no doubt that such data can significantly support your marketing strategy. And finally, with Sotrender, you can generate quick, comprehensive reports in a short time.
ProofHub
ProofHub is a powerful, yet affordable team collaboration and project management software that brings all team members, clients, and stakeholders on the same platform. Using ProofHub, you can organize all your work in one location and collaborate with others through a suite of advanced features under one virtual roof. Be it organizing and monitoring tasks, tracking time, digital file management, or communication, ProofHub allows you to efficiently plan and execute your projects. The mobile app version makes it easy for you to manage work from any location, on any device connected to the internet. Affordable, flat-rate pricing plans make it an ideal solution for teams and businesses with a limited budget.
Mail Chimp
Mail Chimp is an important email marketing tool that can help you to automate campaigns. Through this tool, you can bring all your email contacts to one stop and then further use this tool to set up an email campaign. Another benefit of using Mail Chimp is that it offers a segmentation tool that helps to target specific users through personalized emails. You can even send postcards, create landing pages, and create targeted ads through this tool.
Hootsuite
If you are looking for a social media management solution, then Hootsuite is the perfect option. It allows you to store your content in a cloud system so that it can be accessed by the team members 24/7 for social media posting. Through this tool, you can schedule multiple posts at once along with developed tags and keywords.
Through this tool, you can even track the performance of your social media content. It can help you to calculate ROI, and conversions, about your brand.
Placeit
If you are looking for a platform where you can create all your branding designs, Placeit is a great tool! With more than 50K templates and a growing library of designs made by professionals each day, you can create eye-catching images.
Make everything from logos and videos to your social campaign with branded images in minutes. All their videos are made by a professional team, so you can rely on them being eye-catching templates for your campaigns. Once you have customized your template, simply click the download button.
Yoast
Yoast acts as a plugin that works with the editor in WordPress. It is the best tool to optimize your content for search engines. It helps you choose content, focus keywords, internal links, etc. to improve your website's ranking. Yoast also helps in evaluating page readability and provides a reading score, which helps in making the website optimized.
Another advantage of using Yoast is that it gets updated according to Google's algorithm, thus allowing you to stay updated.
Buffer
Finding it hard to handle multiple social media accounts? Buffer is the best tool for you. It is the best platform that helps you to manage all your social media campaigns at one place. Be it scheduling posts on Facebook, Instagram, Pinterest, or LinkedIn, you can easily do so with the help of Buffer.
Another advantage of using this tool is that it helps you to understand how your social media campaigns are performing so that you can improve the performance of your next campaigns.
If social media is your central point of focus, then there is nothing better than Buffer for you.
Trello
If you are looking for a content management tool, then Trello is the best option. It helps in strategizing content in an efficient manner. One of the major advantages of using Trello is that it is free and simple to use, thus making it more popular.
Be it marketing, sales, support, and human resources, Trello acts as a visual collaboration platform. It acts as a great project management tool that helps in project planning. It helps in defining projects and their requirements so that they can be executed in a seamless manner. No matter where you are working from, Trello can help in cross-team communication. It is basically a digital board that helps in creating, organizing, and prioritizing tasks. Whether your team is global or remote, you can schedule content online with the help of this tool. You can assign multiple employees to a Trello card that allows you to understand who is in charge of writing, editing, or adding CTA offers to a post.
Desygner
Desygner is an Online Graphic Design Tool for Non-Designers, with a simple UI and drag drop feature. If you are planning to design Logos, Banners, Cards, and more, Desygner is for you. Desygner also has 120+ Million Royalty Free Images from shutterstock to choose from, for presentation use or commercial use.
Pixpa
Pixpa is an all-in-one website builder designed to help creative professionals, freelance writers, and business owners build feature-rich, professional websites effortlessly and without touching a single line of code.
Pixpa's beautiful range of mobile-friendly, and responsive templates are fully-customizable. The simple and intuitive visual editor and drag and drop page builder make adding pages and personalizing your website incredibly effortless. With amazing features like blogging tools, social media integrations, built-in SEO and marketing tools including announcement bars, cookies consent bars, automatic sitemaps and more, Pixpa can be a powerful marketing tool.
DocHipo
DocHipo is a free graphic design software for marketers and content creators.
If you are a marketer or content creator, you need to create tons of documents daily. Be it a flyer or poster to market your offerings or social media posts to engage your audience; you probably spend significant money and time designing these documents. And that's not all! Often, your ideas get lost in transit, and
the dreaded design changes take up a lot of time.

What if you can translate your ideas into beautiful designs all by yourself? DocHipo lets you do just that. Choose from a massive collection of beautifully designed templates across various document types and customize them using DocHipo's intuitive drag and drop editor.
These were some of the digital marketing tools that can help to improve more traffic and drive more revenue for your business.
How Deskera Can Assist You?
Whether you are a sales manager or running your own business, there are tons of duties and responsibilities that you have to fulfill. Using the Deskera CRM system, you can manage your contacts, leads and sales deals. You can use the CRM system to manage all customer data and manage your leads, sales negotiations and deals.
Doing so will help you to save the time taken in transferring customer data between the different systems. Having a good CRM system will help you manage your financial and sales reports and be prepared to kick-off your meetings.
Deskera can also assist you with real-time updates about your business like cash flow status, customer satisfaction, inventory management, sales, purchases, purchase orders, customer tickets, customer satisfaction, managing leads, revenues, profit, and loss statements, and balance sheets.
Moreover, it would also help in integrating sales methodology across different platforms onto one system so that you have a consolidated list for email campaigns, leads management, and sales pipeline to mention a few.
It will also help you to sync between your orders, payments, taxes, refunds, product variants, sending out invoices and reminders, facilitating invoice management, and even undertaking follow-ups and advertisement campaigns.
Such a consolidated platform will help you to improve your sales through building effective sales compensation plans and also facilitate faster and well-informed decision-making. It will help you in strengthening your opportunities and being braced for the threats.
Deskera books and Deskera CRM will also be able to ensure the highest customer satisfaction and thereby an increase in net revenues and net profits.
Try Deskera For Your Business Today
Sign Up For Free Trial
Key Takeaways
SEMrush is one of the best digital marketing tools that can help to improve your SEO strategy. Be it keyword research, position tracking, or providing backlinks, SEMrush can help you in every aspect
If you want to execute an inbound marketing strategy, then using HubSpot is the best option. Be it setting up web forms, or popup forms, you can execute ample tasks through this tool
Google Analytics is a great tool that can help you in conducting a comprehensive analysis of your website
Google AdWords is a top-notch platform for advertising your business using Google search results
Canva is the best tool for creating professional graphics. Be it creating social images, CTA buttons, or infographics, Canva can help you enhance your design experience
Mail Chimp is an important email marketing tool that can help you to automate campaigns
Hootsuite is the perfect option for social media management. It helps in scheduling multiple posts at once
Yoast acts as a plugin for WordPress that helps in improving the readability of the website
Buffer is the best platform to handle multiple social media accounts
Trello acts as a great project management tool that helps in defining projects and their requirements so that they can be executed in a seamless manner
Related Articles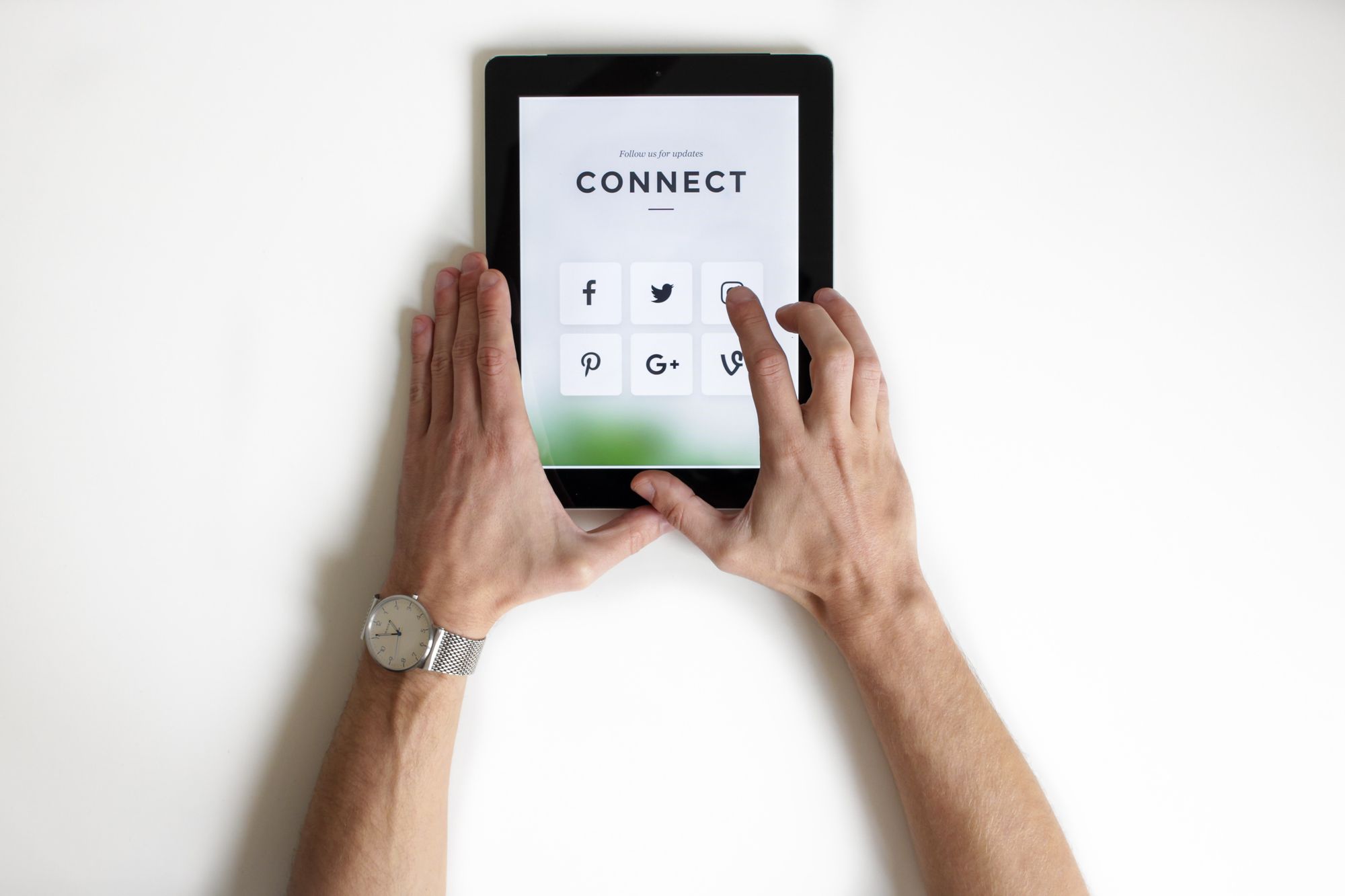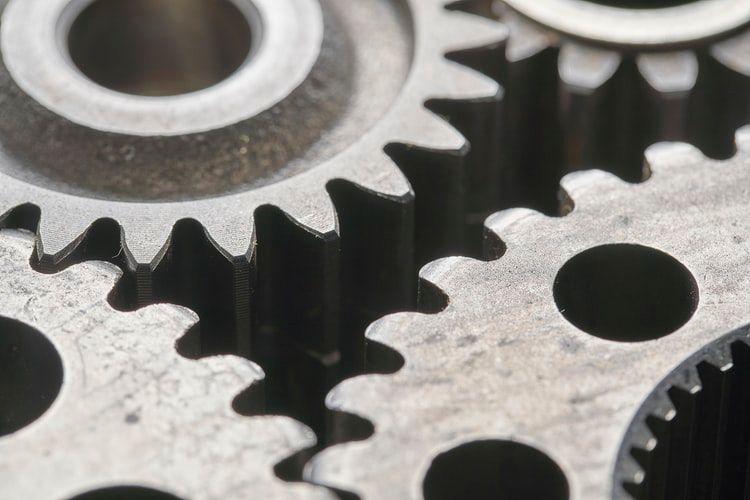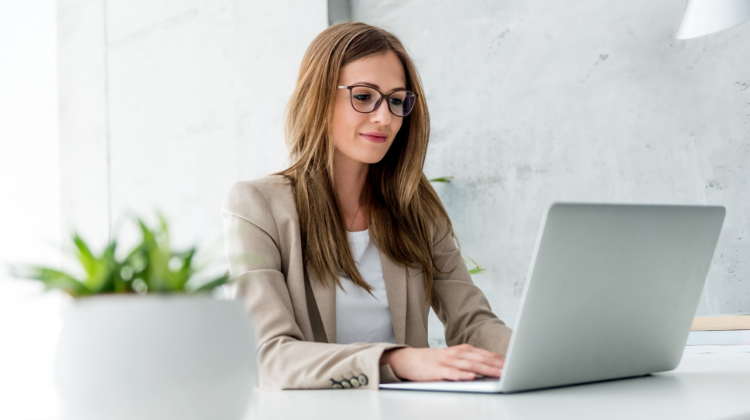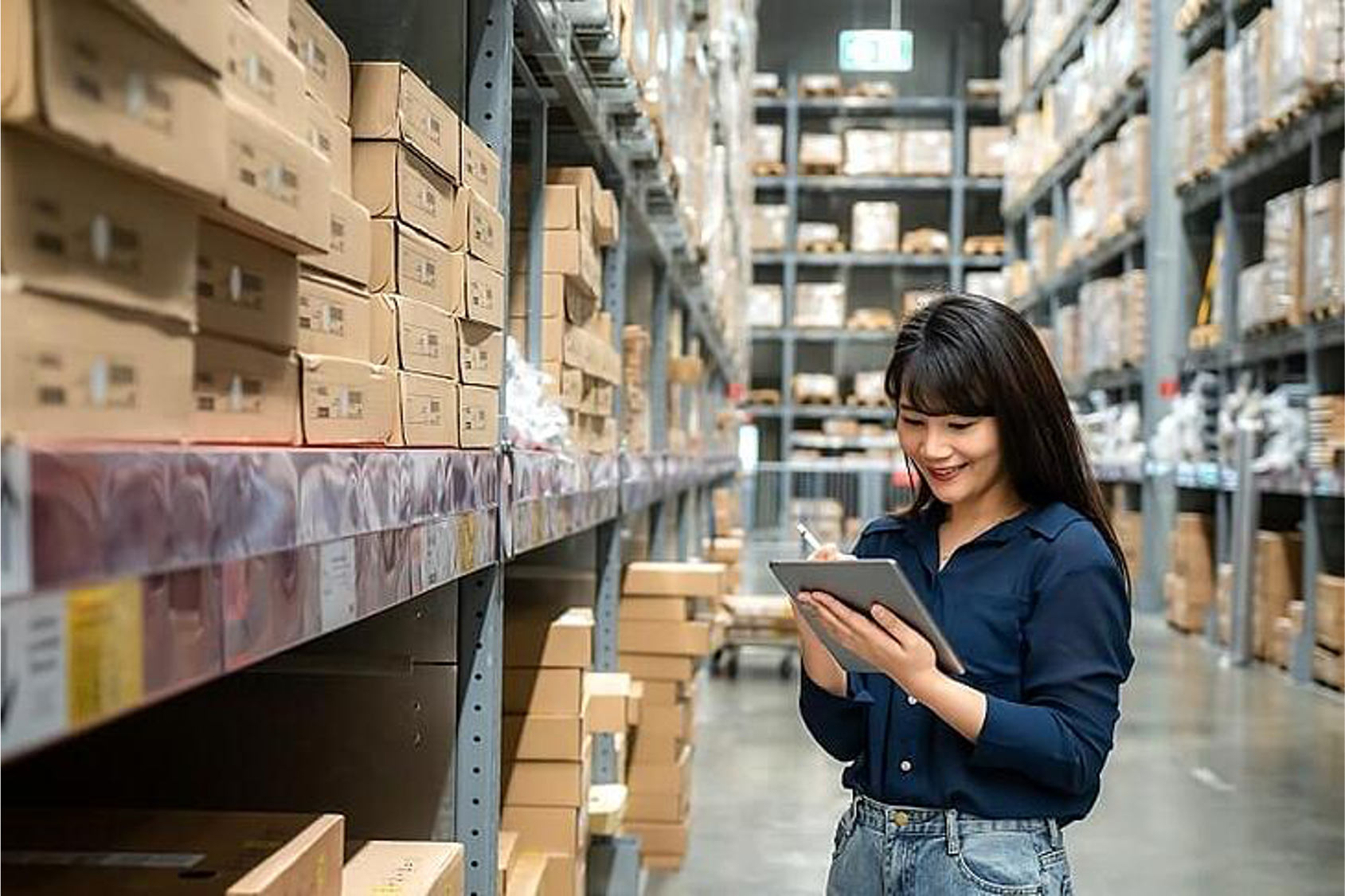 ---
---