Teamwork and collaboration plays a fundamental role in the success of any organization, and this is especially true in the digital age. This article brings to you 5 latest project management and collaboration tools.
Teamwork and collaboration plays a fundamental role in the success of any organization, and this is especially true in the digital age. In today's digital workplace, a central component that enables efficient work execution through teamwork (whether at the workplace or remotely) can be found in project management tools as well as collaboration tools.
Project management platforms often complement collaboration tools in any organization, and the software has since changed the way we work for several decades. However, in times of the global pandemic, project management can pose a real challenge for some organizations, especially if your company falls under the non-essential industry and has been forced to explore remote working arrangements to keep your business running as usual. It may also look impossible if your company has to deal with hundreds of people handling different sizes of projects or portfolios.
As nations gradually exit the lockdowns across the globe, companies should not ignore the urgent need to leverage project management tools (which also includes collaborative platforms) full-on. This Covid-19 pandemic has shown us the importance for any company to adopt technological tools to keep operations running while minimizing physical contacts (or working remotely from home). The demand for such software will continue to grow as companies are increasingly deploying the various types of project management tools and collaborative platforms to stay relevant, resolve issues efficiently and drive innovation, etc.
There are more and more useful tools to help improve the productivity and performance of your workers. I will mention a number of these in this article. Learning how to be emotionally intelligent and mindful in how you work and manage your co-workers may well be just as productive, if not more so than merely using the latest tech tools. Companies as large and successful as Google, Facebook, and Oracle have already realized and embraced the importance of smart managers as well as just intelligent management tools.
Here is a statistic, according to Atlassian, less than 60% of our time is spent being productive in the workplace. And that is often because the average amount of time the employee is being interrupted 56 times throughout the day.
Like any white-collar workers, we often find ourselves swarmed in endless tasks and trying our best to complete each task even with the 8 hours a day and 40 hours per week, our time at work never seems to be enough for us to tick off the lengthy checklist. What exactly is taking up all of our time?
One must be surprised that the main culprit is those daily meetings that could have quickly been done through other means like project management tools for instant. Culprit #2 that robs us of our productivity, is reading and responding to endless emails, which plausibly takes up to 30% of our workweek. Culprit #3, while most of us may block out the time to complete our task, we do get that couple of colleagues who will often come over and nudge you to look at the email they had sent a few seconds ago.
Fret not, while we have to deal regularly with these disruptions. There are some actions or tips you can take to increase your workplace productivity:
Timebox your work
This method involves blocking out a fixed duration, assigning it to a particular task, scheduling it, and focusing on nothing else but the said task during that timeframe. Timeboxing presents a visual breakdown of what one can reasonably accomplish during a workweek, and it helps with task prioritization to meet the stipulated deadlines.
Limit work in progress
According to research by Cornerstone, 68% of employees in the United States are suffering from work overload. That means that the amount of time they require to finish their assigned tasks day-to-day is often more than the amount of (work) hours they have in a day. Work overload is usually caused by "busy-ness," and the solution for getting more job done is limiting work in progress.
Turn off notifications
There are workplace interruptions that are not within our control, such as someone stopping by your desk for a quick chat (work or non-work related). Despite this, a majority of interruptions we encounter during working hours are often self-imposed: numerous notifications from an email inbox, social media platforms, calls, and automation tools.
Our productivities are impacted when we stop whatever we are on to read one of those notifications that often involve the time spent answering them and 23 minutes to gather the focus back on our task (WSJ, 2012).
Consider turning off those notifications for at least 90 minutes if you are timeboxing your work, and plan specific times when you will be checking the notification into your day.
Display work visually
A Project Planview study found that workers are 20% more productive when the information they require is displayed visually. Data visualization aids the user in absorbing information at one glance, which conveys more than words (as the saying goes, "pictures speak a thousand words").
You can increase productivity by working smarter, not harder. Here are some of the PM software that can help you be more productive at work:
Slack
Slack is fun, visual, cool, colorful, and pretty quick and easy to set up and start using. Why would you use it? Well, for anyone who starts receiving lots of daily emails, think upward of 50 to 200 or more. You will have probably already concluded that there needs to be something more productive than inefficiently trawling through your past emails to find out what you are looking for. Slack aims to more efficiently group relevant conversation threads, with the option to add appropriate visuals (images, screenshots, attachments, etc.). It is an evolving product, free for smaller groups of users, and a paid service for larger projects, but it is worth considering.
Trello
Trello is a workflow tool but this is not the only one out there. We have seen it used well as the backend to a significant website design blog Sitepoint to track the progress of various articles. If your team is not always base in the same office or even country, then it can be an excellent way to track the progress of multiple projects without a high number of email threads developing.
Teamwork: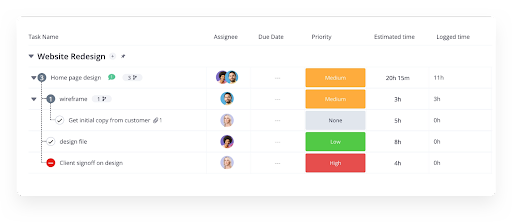 Teamwork.com is a project management software that allows you to effortlessly manage your team, projects, tasks, and clients. Collaborate in real-time with your team and clients to get your questions answered and projects delivered on time. Kanban boards map out your workflow, and tasks and automate your processes. Whatever project you're currently working on Teamwork has you covered so you can focus on tasks that matter.
Evernote
A notepad with a written to-do list is often actually surprisingly an effective way of keeping on top of new things that come in. You can also redraft, reprioritize, and review each task's relative priorities on a daily or weekly basis. For those who feel this is too stone age, then Evernote is an excellent product that offers you the digital equivalent of such note-taking.
Scribe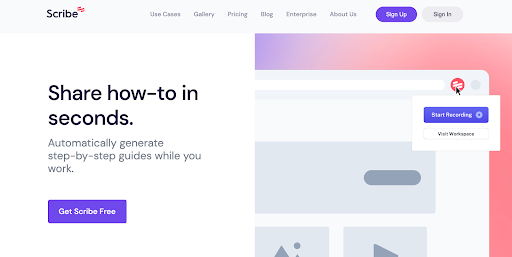 This new tool makes process documentation and knowledge-share easier than ever. Scribe is a browser extension (and desktop app for paid accounts) that instantly turns any process into a how-to guide. Align your team on every workflow and create automatic SOPs by simply clicking records and conducting business as usual. Scribe will turn your activity into written step-by-step instructions with screenshots. Share a Scribe via link or embed into any CMS or knowledge base.
Monday.com
Monday.com is a leading collaboration app for any onsite and remote working teams. It leverages tools like Kanban boards, workflow automation, and Gantt charts to support the working group to manage any project. The best part about Monday.com is that it enables seamless integration with a vast range of third-party apps that guarantee effortless user-adoption while extending its capabilities. If you are considering purchasing a collaboration app subscription for your team, this monday.com review will help you decide if it's the right tool for your needs.
Jira
This popular project management software gives flexibility through its ability to support Kanban and Scrumban methodologies. It has a simple, intuitive interface that helps managers set transparent workflows to improve productivity.
Wrapping it Up
Now you have a list of some great project management applications. Go ahead and take your pick. Once you start running your projects though, you'd need to invoice your clients. And for any invoicing needs, please take a look at Deskera Books.