The inventory management system is not just a buzzword for business today but continues to play a crucial part in every business that handles inventory. After all, inventory management ensures that there are enough goods or materials to meet demand without creating overstock, or excess inventory.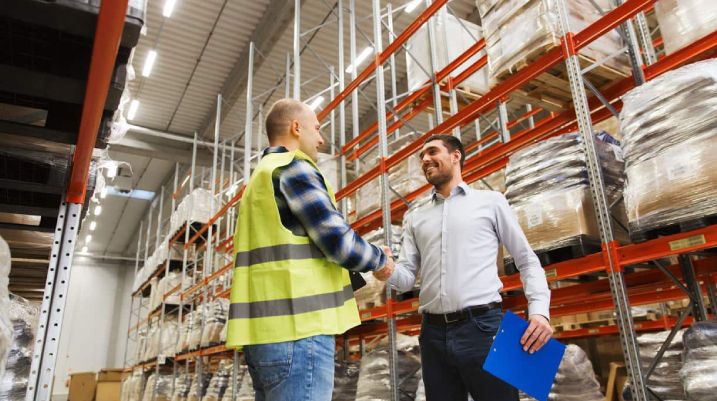 Especially when it comes to a wholesale business. As a wholesale trader you deal with large amounts of inventory, different types of inventory and this inventory must be managed as efficiently as possible.
Despite this fact, we have found through a recent study that less than 50% of wholesale traders use any kind of inventory management system. This, as a result, leads to more than 1.2 Trillion inventory sitting in the warehouses, for months and months.
For how big the wholesale business is today, it comes with several challenges that you have to overcome if you want to be at the top of your game as a wholesale trader. An inventory management system is just one of the many ways to overcome it. In this article, we will take you through the 6 must-have tools that you must have as a wholesale trader. We will also discuss major challenges that can disrupt the peace and revenue of your company. Let's get started!
In this article, we will go through:
What is Wholesale Trading?
Inventory problems faced in wholesale trade
Causes of Delay in Fulfillment of Orders
Six tools that you must-have as a wholesale trader
What is a warehouse & inventory management system?
What is integration of your eCommerce , order management, and inventory system?
What is Dropship?
Dropship with Deskera
What is Backorder?
Backorder with Deskera
What is the pick, pack and ship process?
Pick, pack & ship with Deskera
What is Reporting & Forecasting?
Reporting and forecasting made easy with Deskera
Before we get to the depth of things, let's quickly understand the meaning of wholesale trading.
What is Wholesale Trading?
Wholesale trading is a method of business where goods are bought and handled in enormous amounts and offered to businesses, and not to the end customers directly. Wholesale business applies to all exchanges wherein goods are bought for resale, assembling of different products, or general business.
Since wholesalers are involved in purchasing large amounts of goods, it is essential to adequately distribute the goods across suppliers, warehousing, and inventory management.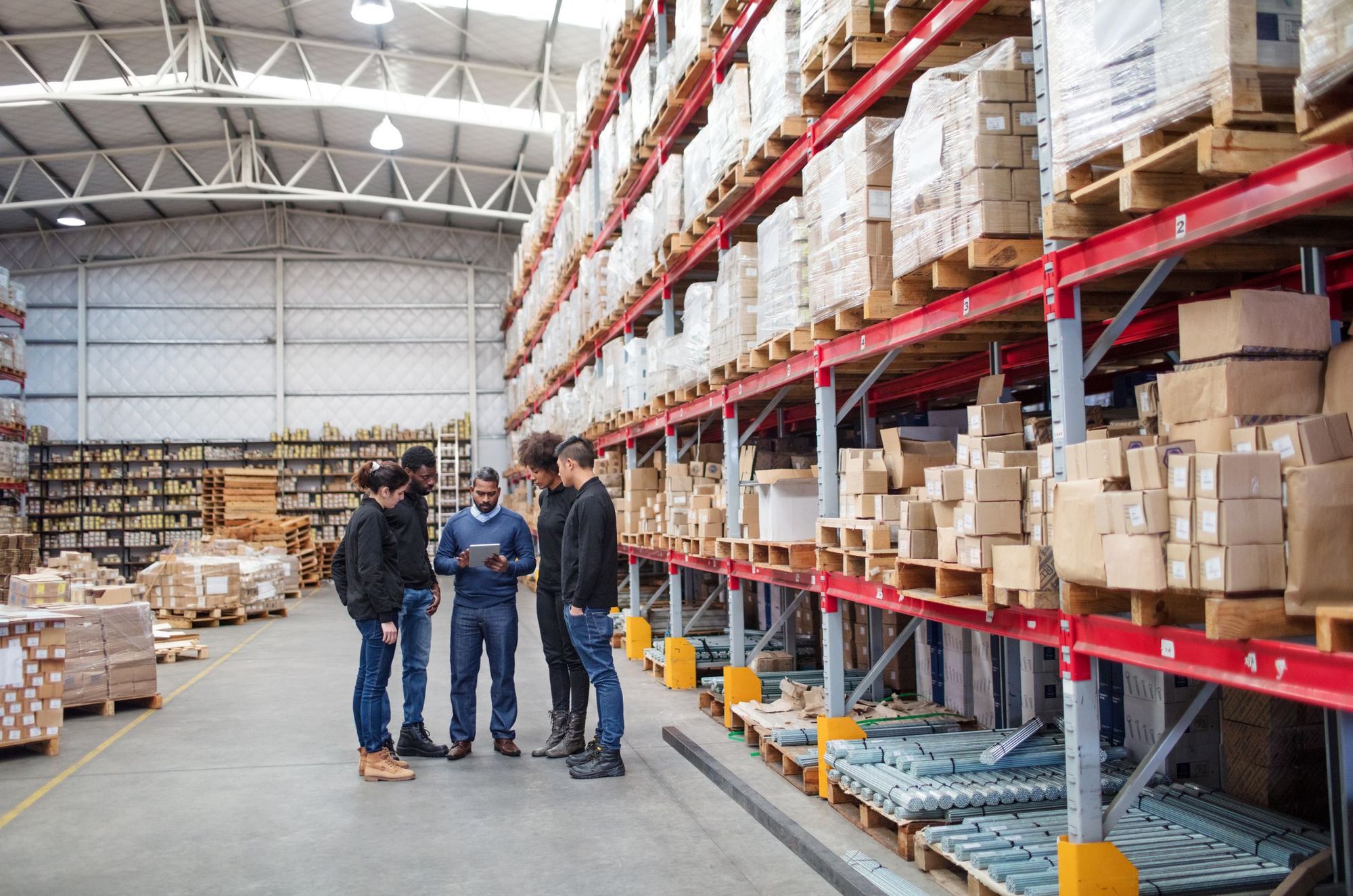 Considering they are looking after multiple tasks and inventory, they encounter several challenges in their business.
If you are a wholesale trader or just stepping into the business, you must know what these problems are so that you can be prepared for them. We have tried to help you understand what these problems are in the next section of the article. So, let's delve right into it.
Inventory Problems Faced in Wholesale Trade
The end-product of every company may be diverse but the challenges these companies face are the same. Here is a list of problems that wholesale traders often face in their journey
Having a wholesale business means tons of orders to deliver. Once you have an order, the products must be delivered to the customer on the promised date. However, unfortunately, there are times that you fail to deliver the goods on time.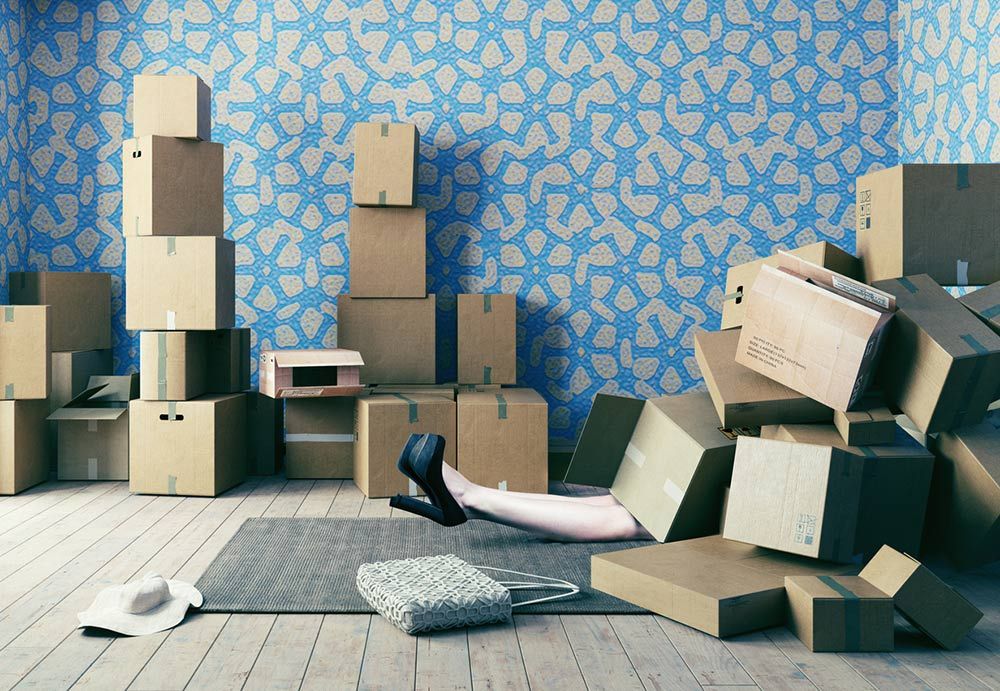 Order fulfillment delays can be very worrisome because it means that one delay follows a couple more. And this as a result reflects weak performance. Now the question is, what causes the delay in order fulfillment? We have enlisted a few reasons why you fail to deliver your orders on time.
What Causes Delay in Fulfillment of Orders?
In any business, whether it is e-commerce or retail and especially with distributors and warehouse traders there will always be a point where you need to deal with delays. There are multiple reasons why orders can get delayed:
Orders Don't Reach the Warehouse
Orders don't reach the warehouse on time, hence, the processing of goods takes equally long. Now, this happens because you get orders through a phone call or your eCommerce website, and your computer takes a note of it or you may be manually taking a note of these orders. Unfortunately, orders remain where they are and fail to reach the warehouse for further processing because maybe somebody forgot to send them to the warehouse.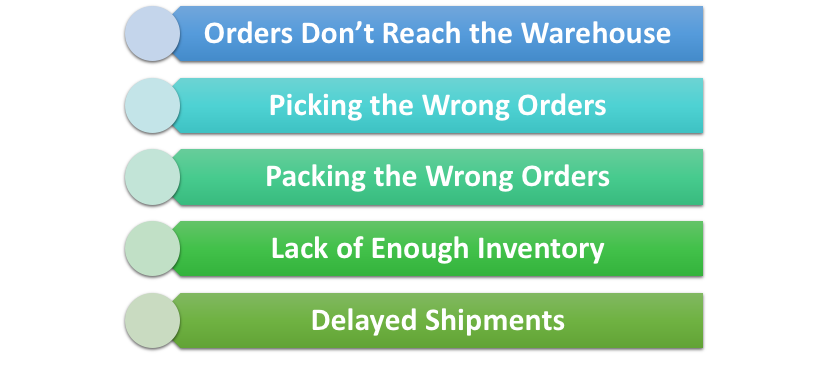 By the time you realize that you have to deliver this order when the delivery date is approaching, you find out it was never placed. You now find yourselves pulling in people to get the orders done but the employees don't have the bandwidth for it since they are engaged with other orders. While it can be very frustrating, you can easily lose a loyal customer to this.  
With Deskera Books you can keep an account of all the orders. It helps you send the orders quickly to your warehouse and furthermore you can keep a track of those orders.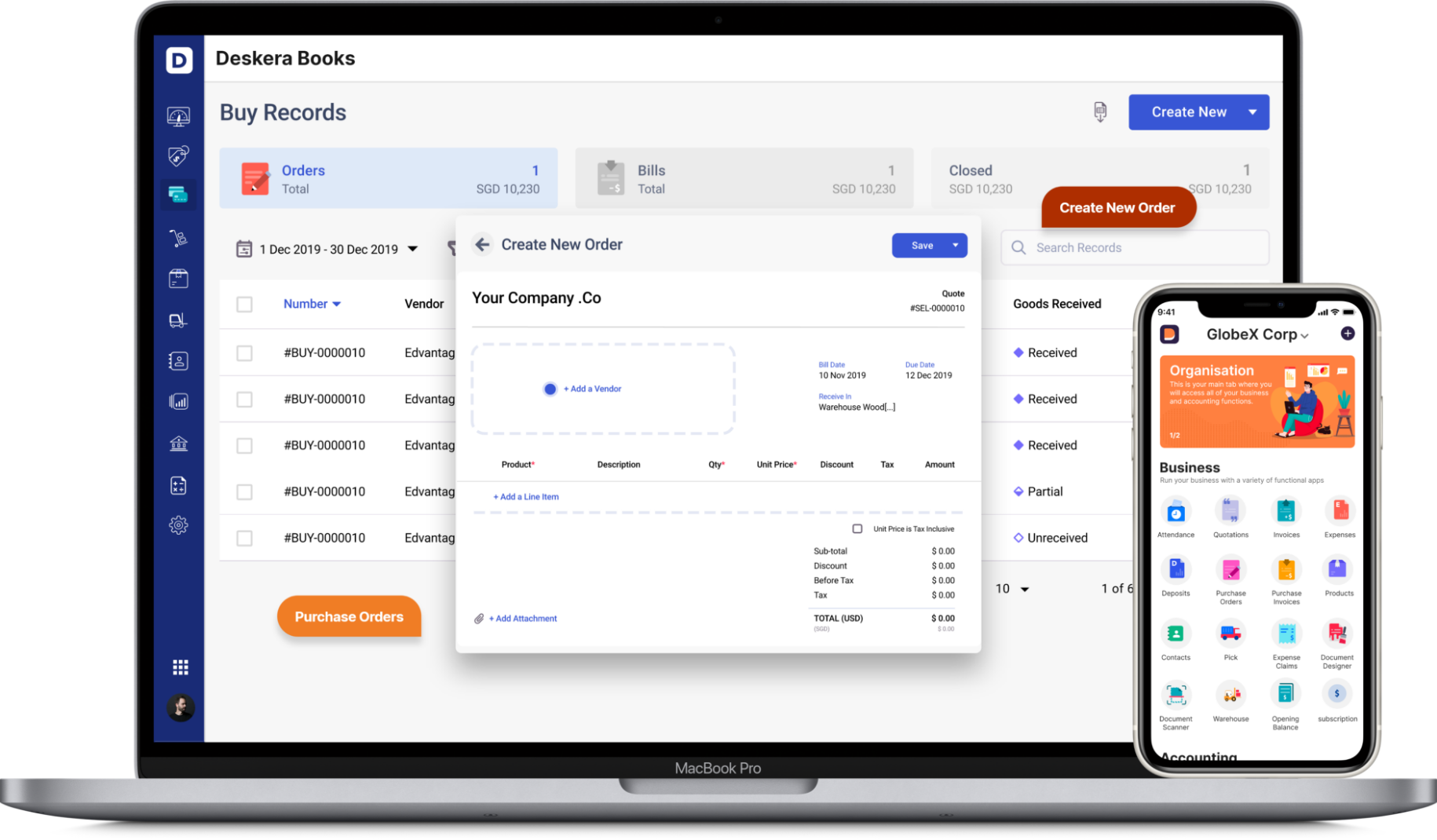 Picking the Wrong Orders
Your warehouse is that one place which is crowded with raw materials, finished goods ready for delivery, and goods under process too. All this in its abundance is present in the warehouse. Now, when you send a list of goods that is to be picked up for delivery to the warehouse personnel, his job is to pick only those goods up from the pile of other goods for further packing and shipping.
Since warehouse personnel is responsible for this, what if he is not confident about the location of the item and he is just relying on his memory? Or what if the location of the goods is not mentioned correctly? You can imagine the horror. Wrong items will be picked for packing.
A good way to do away with this issue is by using a stock keeping unit (SKU) number. An SKU is a unique number or code allocated to each product that differentiates it from the other products in the warehouse. It makes it easier to track the product and keep a record of the products.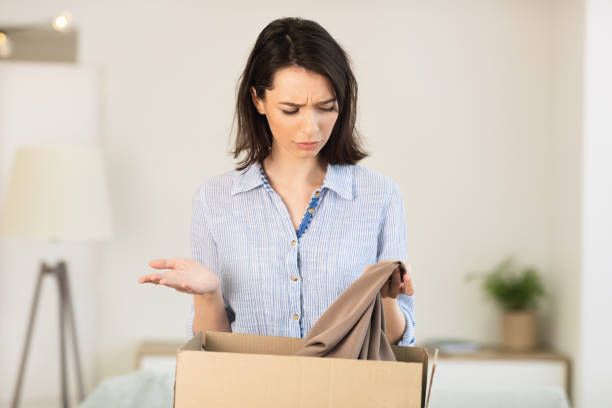 Packing the Wrong Orders
Once you are in the process of picking goods or inventory items from your warehouse and if you do not have a Dedicated packing space, packaging area, or the mechanism of multi-pick orders, or you don't have a mechanism to take even half-picked orders to your packing area. Then this can cause an overall strain on your efficiency of the process. As a result of this chaos, wrong orders are packed and get ready for getting shipped too.
Lack of Enough Inventory
Another major cause for delay in fulfillment of orders is not having enough inventory in your warehouse to fulfill the received orders. Now, there are two reasons why you may not have enough inventory to cover your orders.
Firstly, there is a chance that you have a flood of orders to take care of. This will lead to a shortage of inventory to fulfill every order.
Secondly, having not enough inventory to fulfill the orders in place, could be because of poor visibility into inventory levels, and stock levels in your warehouse, your stores. This directly affects your process and causes a delay.
Delayed Shipments
Another reason why your order fulfillment process will see a roadblock in the shipment stage is, missing the bus situation. Once your packages are ready to move to your customer, it needs to travel by train, by road, FedEx,, DHL, or maybe a ship. What if the goods do not get loaded? As a result, while there are sometimes just delays because of delayed shipments, you may fail to ship orders at all.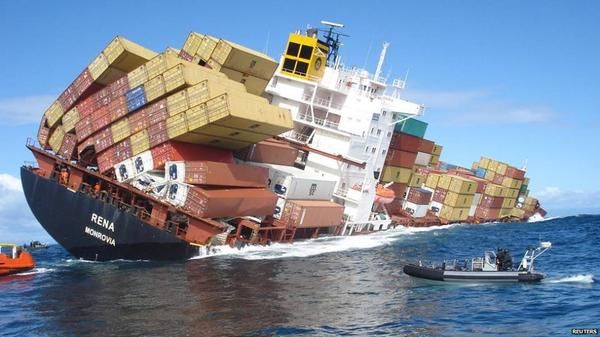 These are the multiple factors that can cause a delay in the fulfillment of the orders and a severe challenge faced by wholesale traders today. While this is not good for your business, we have a couple of solutions that will help you overcome these over time. Let's take a look at these solutions.
Big 6 Tools that You Must-Have as a Wholesale Trader
The main purpose of any business is to generate revenue by delivering to the requirements of the customers. However, the above-mentioned problems often stand as a roadblock in achieving your purpose. To help you do away with these problems, and other challenges that wholesale traders face in their journey, we have 6 easy tools meant only for you. Let us take a look at them and learn about them in length.
#1 Warehouse & Inventory Management System
First and foremost to avoid the delay in delivery of your goods as a wholesale trader, you need a warehouse and inventory management system. Many companies today are using excel sheets to manage their inventory, while it is not a bad idea, you also want to have a better system than excel sheets. Your warehouse and inventory management functions should be seamlessly integrated along with your catalog. For example, bookshop management systems come in extremely handy for a bookshop owner. With this tool, you can manage receipts, inventory, stocks, or sales.
Only when you practice it will you be able to carry out your day-to-day inventory functions quickly and efficiently.
By day-to-day inventory functions we mean:
Keeping your stock count up-to-date
Receiving goods from suppliers
Delivering goods against customer orders
Stock Adjustment - The stock adjustment also called inventory adjustments, are increases or decreases made in inventory to account for loss, theft, damages, errors, in the number of goods received.
Stock Transfer- Stock transfer in wholesale business is the moving of goods from one part of the distribution chain to another part of the distribution chain. A purchase order is created for stock transfer between branches and warehouses.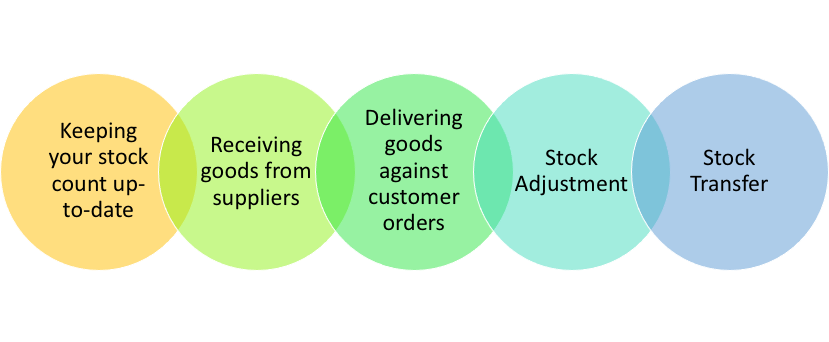 The inventory management system makes sure it helps you keep your stock updated, easily receive goods from your suppliers, and allow you to deliver goods to your customers efficiently.
How the inventory management system works is, all orders are recorded and cataloged in one place. It enables you to track the fulfillment and receipt of goods against individual orders. It helps you be aware of the inventory reorder points too.  
You don't need to receive all your goods/raw materials in one big chunk so an inventory management system makes sure to keep in account your partial deliveries, or goods that you receive partially.
Another two important functions that the inventory management system handles for you:
Apart from helping to avoid delays in order fulfillment, there are more benefits of inventory management systems. Let us take you through these benefits briefly.
Benefits of Using Inventory Management System As a Wholesale Trader
Some of the benefits of Inventory Management syatem are:
Know Exactly Where your Goods are Located
Being a wholesale trader you have to keep track of all your inventory no matter where your inventory is located. Many wholesale traders have multiple warehouses which means you have large inventory spread across different rows, racks, bins and you have to know exactly where every product/good is located in the warehouse. And when you don't know where your goods are located, you search for them at every nook and corner of the warehouse.
This as a result ultimately slows you down in the process. It can also lead to the warehouse manager not finding the goods at all and now you are dealing with the delayed shipment.
Know the Exact Quantity of Goods Available
Imagine you are using excel sheets to maintain a track record of your goods, timely updating the inventory coming in and going out, and there has been a human error in the calculations that you don't know. Maybe someone used the wrong formula by mistake or made some changes. unknowingly to do the calculation.
When you check the stocktake and tally it with your excel sheet, you find that the numbers are missmatching. Now even if you investigate to spot what went wrong, this will only be a waste of time.
This is why you need an integrated system instead of an excel sheet so that your inventory, accounting, is in link with each other. An integrated inventory management system helps you with that.
It also allows you to keep track of the stock levels of your inventory so that you can easily determine the reorder point of inventory. In case you have an urgent order and you are aware of the stock level, and it's not sufficient, you can quickly opt for JIT inventory too.
This is how an inventory management system can assist you with inventory functions like- Tracking your purchase orders, customer orders, inventory that is coming in, and inventory that is going out and tracking the fulfillment of the orders.
Easy Stock Transfer & Stock Adjustment with Deskera
Coming to the other two inventory functions, stock adjustment and stock transfer both are crucial to every business.
The stock transfer function is important especially when you have many warehouses or stores, or different locations where you keep your inventory. You have to keep moving the inventory from time to time.
With Deskera inventory management system you can transfer goods across warehouses within a few taps. Follow the quick guide below to easily transfer your goods using Deskera inventory management system.
Date: Select the Stock transfer date from the calendar
Source warehouse: Select the source warehouse from where you need to make the transfer
Destination Warehouse: Select the warehouse where the transfer has to be made from the source warehouse.
Product Name: Select the product name mapped as per product created on Deskera Books
Quantity: Add the number of stocks to be transferred to the selected destination warehouse
Available Quantity: Total stock available in the Source warehouse - Total number of stock transferred
Notes - Mention the stock transfer notes if any
Lastly, click on the 'Save' button to create a new stock transfer.
Moreover, after creating the stock transfer Deskera also allows you to edit your stock transfer information.
This is how simple it is.
Deskera All-In-One Platform
Try Deskera For Free Today
Similar to stock transfer, stock adjustments are easily done on Deskera too. Let us refer to the image below to understand how.
Date: Select the stock adjustment date from the calendar
Warehouse: Select the warehouse from where the stock needs to be adjusted
Type: From the drop-down menu select the stock type (Stock In/Stock Out)
Reason: From the drop-down menu select the reason-  Damage/Shrinkage/Stock Take/Other
Product Name: Select the product name mapped as per product created on Deskera Books
Quantity: Add the number of stocks to be adjusted
Available Quantity: Total stock available in the Source warehouse - Total number of stock transferred.
Total Value: Is auto-calculated as per the total stock adjustment quantity and price mapped for the product in Deskera Books
Notes: Mention the stock adjustment notes if any
Lastly, click on the 'Save' button.
A special scenario that does not happen very often is when you don't lose goods because they got damaged or lost, but because you gave away goods. You sent out samples to suppliers and customers. Or you sent out a specific product as a complimentary with another product.
This may create a mismatch between your inventory system and the warehouse. With the help of a stock adjustment function and a stock transfer function then you can be sure that you can always reconcile, and track those changes. You can update your system, update your actual inventory, match what you have.
It ultimately helps you keep updated with the level of inventory. The goods that are available with you so that you never fall in a situation where you run out of stock with goods.
Now that you have understood how inventory management systems help you avoid delays in order fulfillment and the overall importance of inventory management. Let's look at the second tool.
Integration of Your Ecommerce, Order Management & Inventory System
App Integration
Imagine you have an eCommerce set-up and you have a store on Shopify or Amazon, and you receive orders from these platforms, then the orders remain on the eCommerce platforms until it is extracted from there.
These orders are either emailed for fulfillment, or somebody is printing those orders. Or you could be both emailing those orders and printing them for use. The big loophole in this process could be people forgetting to email these orders once they receive them from the eCommerce store. As a result, you will have a missed order on your hand.
Unless you have a completely integrated system like Deskera.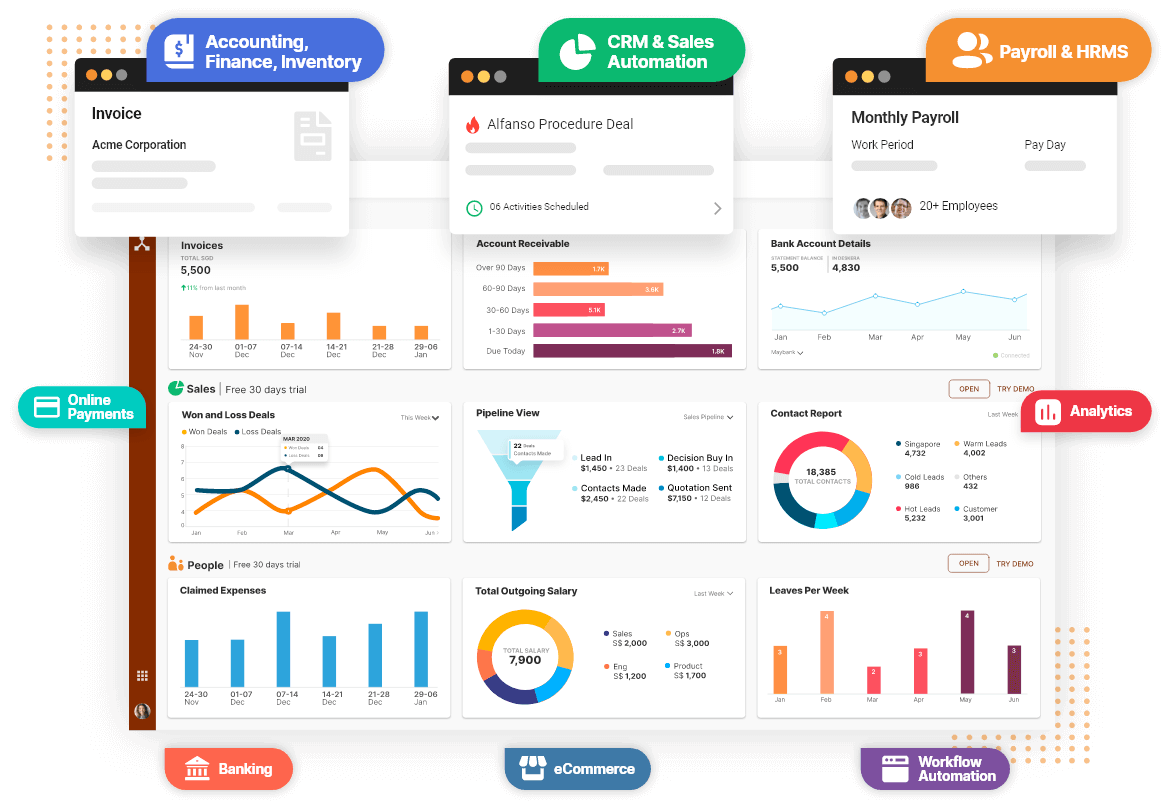 A completely integrated system allows the sync between your inventory available, goods to be sold, received, and so on. Apart from making sure, the opportunity of receiving goods is not hampered. Complete integration also makes sure that the inventory is updated and never out of sync with what you have in your warehouse.  You order just as per the requirement, you deliver the goods according to the market demand.
The orders you receive on your eCommerce platforms need not be extracted but can get directly registered with the system, and your warehouse manager can make a note of it as soon as the order is placed.
Deskera is a completely integrated system so let us see how it can make your work easy.
When we talk about eCommerce, you can have your eCommerce website, or you can already be using one of the existing platforms like Amazon, Shopify, or other more common platforms. Or the third option is that you have your own and you are using Amazon and other online stores to sell your products. The good thing is, in Deskera software you have all these options. You can set up your eCommerce site using Deskera. Furthermore, you can also link your existing woo commerce sites using Deskera eCommerce app.
Veem, Paypal, Stripe, FedEx, and other apps are already integrated with Deskera software. You wish to add more that you use more often than not, then you easily do that in Deskera.
You can freely search for apps you desire to integrate with your inventory management and you will instantly connect to them hassle-free. Make your pick!

Once you have successfully integrated your desired eCommerce applications with Deskera, especially an online shopping platform, it will instantly pull in the orders from that platform and reflect on your system. All your inventory/goods/finished products that you supply or procure, sell everything is at one place and your fingertips. Not to mention, even when you receive payments on the integrated online stores/platforms it automatically gets updated in your Deskera system. Certainly, Deskera sorts out your finances easily and instantly.
You don't need to manage two or three separate systems and calculate numbers separately. Everything is in sync and you no longer have to tally across different systems about the payments, orders, inventory available or sold.
Now comes the website building part that will interest you especially if you are just starting in the eCommerce sector as a wholesale trader.
Set-up Your Website with Deskera
You might have an abundance of website builder tools available out there, but designing your website has never been easier as it is with Deskera. Without hovering on other things. Let us tell you how you quickly create your website with Deskera.
Note: You do not necessarily require any expertise in website building, design, knowledge of HTML and CSS, in Deskera website builder.
In Deskera website builder you can pick a template of your choice that suits your business the best, you can add a little/a lot about what products that you offer to your customers.  You can then proceed to add the following details about your company.
Choose your company's logo - You can only upload one file at a time. Use .png, .jpg, .jpeg formats.
Enter your company's name
Menu layout: Choose from six layouts as shown.
Menu height: Choose the height of the menu; small, medium to large.
Customize the colors for the respective fields
Button text color
Selected button color
Background color - background color of the menu
Color of the Title/Name of website - the color of the text
Menu shadow: Enable the checkbox if you want the shadow to appear at the bottom of the menu.
Auto-hide menu: Enable the checkbox if you choose to automatically show or hide the menu on mouse scroll.
Apart from the content, you can easily work the layout of your website by making changes/adding different components. Here are the components you can choose and pick from.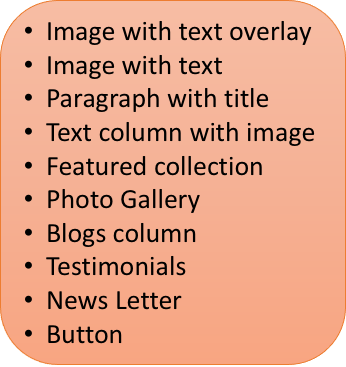 Not to mention, you can freely edit the layout, the content of your website the way you like it at any point in time. Also, you can customize your domain setup for the website.
A widely asked question that you may also have is -
Why do wholesale businesses need to/should go online with their business?
To answer the question briefly. Wholesale businesses traditionally have grown a lot slower than other lines of businesses so even F&B and others grow at a much faster rate. One of the major reasons for that is the tendency to not go online with your offerings. Although it makes your products more accessible to your customers. Remaining offline with your brand, products, is a strategic disadvantage that you don't want to unnecessarily struggle with as you aim to fly high as a company.
A recent study suggests that 78% of wholesale traders have been selling online for at least 2-5 years, or longer. Those brands that are not yet selling through a dedicated website are overwhelmingly planning to in the next 24 months.
If you want to know more in detail why you should be going online too, then watch our webinar where we discuss at length the importance of web presence as a wholesale business.
Once you are confident that you want to take your wholesale business online, don't forget to build your website using Deskera. You can set up your eCommerce store, you can then go ahead and create your merchant account on Amazon, Shopify, Woo-commerce, and many more. Right away, without having spent hundreds of hours, you have an integrated system that connects anything and everything.
From product management, inventory management, to receiving the orders from your customers and processing them, recording the payment, fulfillment. You don't have to worry about different parts and functions, it is one smooth integrated process that helps you all along the way.
The best part of having your eCommerce is that if you are eventually able to drive traffic to your eCommerce site then you save on all that commission that other eCommerce sites charge from you. You have to pay Amazon, Shopify, etc. But having your eCommerce site means that all the money is coming to you and you are in complete control of what you are doing.
We are not saying that you should not have a presence on other eCommerce stores but you must have your eCommerce site along with it. This will help you keep increasing your customer base. This is because when your customers see your products on other eCommerce sites they see the products from your competitors to make comparisons.
So, if you don't have an eCommerce site, Deskera can help you build one in a matter of a few minutes. We are offering free trials so that you can try it and find out whether it helps you or not.
Now that you have understood the importance of eCommerce in a wholesale business, let's look at your next option.
Dropshipping with Deskera
Dropshipping is a business strategy where a store doesn't keep the goods/products it sells in stock. When a store sells a product using the dropshipping method, it buys the product from a third party and sends it to the customer directly. In this way, you don't have to stock up on goods with you.
The global drop shipping market presently is more than a hundred billion dollars and is likely to grow at the rate of 30% every year.
Like every coin has two sides, Dropship has its pros and cons too. Let us take a quick look at it so that you have a complete idea of what drop shipping is.
Pros of Dropship
The major benefit of the Dropship method is that it's possible to launch a small business anytime without having to invest thousands of dollars in inventory from the beginning. You can start out small, but at least your business will be out in the market
The reduction in inventory holding costs is one of the costs that you have as a part of your overall cost of goods sold (COGS) for any product.
In dropshipping you don't have to worry about the following:
1. No warehouse management or rent costs
2. Being responsible for packing and shipping the order
3. You don't have to track your inventory for accounting reasons
4. You can do away with the cycle of constantly ordering products and managing stock levels.
In dropship you can choose not to have a separate office space to manage your business, you can instead set up a home office.
You can sell what you feel like, you can switch to different products as per the trends. This is because you don't have to procure goods pre-hand so you can just order different products which are taking the market by a good number.
Dropship allows you to also do product testing. You can simply buy a small number of goods, see how it is doing in the market and then go for goods in large quantities.
On the flip side, there are few cons of drop shipping too.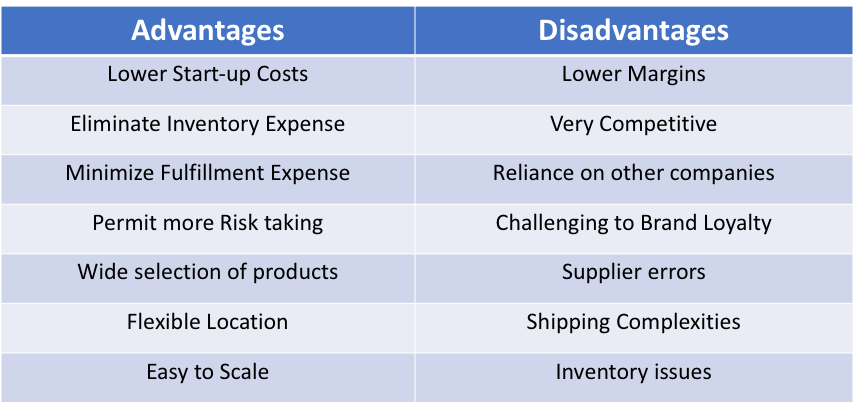 Cons of Dropship
You do not get as good a price deal from your supplier because you are doing small orders.
When you stock your products in one place it's relatively easy to keep track of goods that are in and out of stock. But in drop shipping, since you source from multiple warehouses that are also fulfilling orders for other suppliers, inventory changes daily.
Supplier errors are common and tend to happen, but the issue is, that you have to take responsibility for it. Furthermore, these errors can sometimes also cost you your brand reputation.
All in all, to conclude, there is a lower risk involved in dropshipping, especially if you are just starting out or if you are trying out something new then you are in safe hands with the dropship option. It will help you judge by yourself whether you would want to keep it as a continued practice or not. Moreover, the market is changing drastically by the day, especially if you see in 2020 and 2021, with dropship you can experiment, learn, keep up with the trends and build your business.
An important tip, in case you are inclined towards dropship, would be to choose your suppliers wisely. Since you cannot keep tabs on the quality of goods that your supplier is shipping to you/your customer, it is necessary to select a supplier you can rely on with quality. Someone who will give you quality goods even on short notice.
With this, we would not suggest that you completely shift to dropship but rather suggest that drop shipping should be a part of your strategy. If you think it is a viable option for you, then you have to go nowhere but Deskera for dropship. Deskera makes it a hassle-free process by allowing you to track all your drop-shipped orders and goods without doing anything extra.
Dropship with Deskera
With Deskera, when you receive a customer order from your eCommerce store, your online store, or if someone enters it manually, then you can choose to dropship the order to your customer instantly. Track the entire flow of orders/goods through Deskera. You can easily account for goods in the system using Deskera Books.
Order fulfillment using the drop ship feature available Deskera Books is just a click away

As a wholesale trader, you often receive an overwhelming amount of customer orders, and in this storm of orders, there are high chances that your data might get messy. After all, human errors are natural. But worry not! The dropship automation in Deskera Books allows you to create a sales invoice link, customer information instantly.
A question that we are often asked at Deskera when it comes to Dropship is, where does a wholesale trader get a dropship supplier database with Deskera? Considering your supplier is your spade card in the game of dropship, you must have a decent one.
Without wasting much time you must go and dropship with Deskera right away and enjoy its compelling benefits.
The next inventory tool that you must know all about is Backorder. Let's learn all about it in the upcoming section
Backorder
Backorder is another useful tool that you must have as a wholesale trader. What happens in backorder is, you only order goods as per the demand. You don't store goods in your warehouse in large chunks but only order the products when there is a demand.
For example, you get an order from your customer for 300 units of shower gel. What you do is you backorder 300 units of shower gel. You backorder the required orders. The shower gels are not stored in your inventory, instead, you call your supplier and place an order for 300 units of shower gel to fulfill the order.
Let us look at the pros and cons of back-ordering goods before you adopt it as a business method.
Pros of Backordering
If you plan to backorder you will save a lot of storage space. A very obvious reason for that is since you don't hold a lot of inventory in your warehouse or your store, you don't need large spaces. The few goods/products that you may have to keep, sell consistently.
Since you don't store goods in your warehouses or your store, you don't have to incur any inventory costs such as the cost of managing goods or rent for the warehouse.
Often when you run your own warehouse and deliver goods to customers directly, there may be a shortage or not enough space to store customer demanded goods, you might lose a customer. In this case, backorder would make sure you are delivering the goods to your customers even if you don't deal with the inventory directly. To sum up you continue to generate revenue.
There are times when customers are looking for customized products, with dropship you have the opportunity to accept customization requests. This is because you don't hold inventory and product shipments are delayed so you can take customization requests that you would not otherwise.
For all of its benefits, the back-ordering method is something of a double-edged sword, it has a few cons too that you can take note of. Let's delve into it so you know a little more about backorders.
Cons of Backordering
A lead time is a duration between placing an order with your supplier and the goods reaching you. In back-ordering, if the orders have long lead times, it presents a challenge of piling up backorders, as a result, massive customer dissatisfaction.
The stock of goods is only procured after an order is placed, and there are times when you slip up between hoarse customer orders and inventory levels. You must have a strong, reliable inventory management system to track your backorders and inventory levels.
One of the main causes of customer dissatisfaction is a delay in orders. With backorder, it is more probable that your supplier is taking longer than expected to deliver the goods to your customer.
It's a cascading effect which starts from your delay in delivery of goods that leads to unhappy customers and at the end you lose on your customer base and market share.
These are some of the compelling pros of the back-ordering technique and a few risks that come with back-ordering.
If you are now wondering how you can make the back-ordering process smoother and efficient, then we have an answer for you. It's Deskera. Yes, you can also Backorder with Deskera!
Backorder with Deskera
We at Deskera help you manage your backorders. Let us tell you how.
Your customer wants their goods to be delivered in full and on time, DIFOT in short. While placing the order, Deskera software will alert you with a notification saying you have insufficient stock and ask you if you want to place a backorder. This will help you manage your inventory if you already have a warehouse.  
Another perk of back ordering with Deskera is, you no longer need to worry if you have the right product or quantity when creating the backorder. The system will auto-generate it based on the remaining shortfall quantity and the correct product for the creation of the purchase order.
After you have created your quotation or invoice, you can send it immediately to your customer via email saving you time and effort. This will not be required to be done manually by you but Deskera software will do it on its own. It will automatically filter the name of the person and you are through.
Deskera system will also send you an email as soon as the purchase orders shortfall quantity has been received in the system. You can now deliver the product to the customer.
Easy right? Just like you understood how to backorder with Deskera within a few taps. Get your free trial with Deskera today within a matter of a few minutes.
With this, let us hop on to
Pick, Pack & Ship
Some of the major challenges that wholesale traders have faced over time while doing order fulfillment are inefficient picking, packing, and shipping of items. With pick, pack, ship, the process you can easily overcome that issue. Firstly, let us understand what the Pick, Pack, Ship process is.
The Pick, Pack, Ship is an order fulfillment process of collecting the right products for an order or number of orders, packing them into a box, and then shipping them off to a customer. That's simple, but why are we talking about it, you may ask.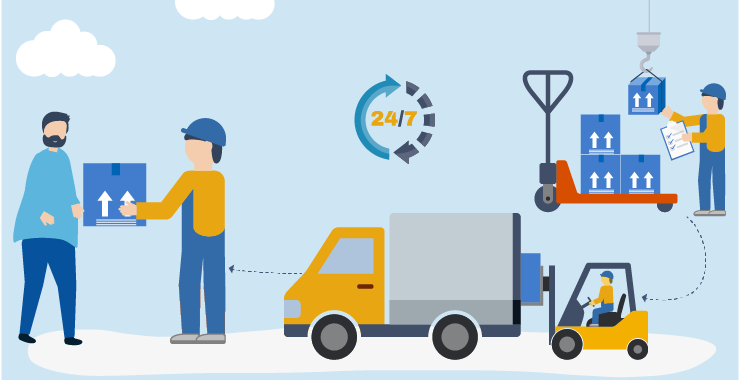 So, to explain, the pick, pack, and ship process involves more tools than the old ways of fulfilling the order and falling prey to any human errors. So, for example, when you are picking a product then what you want to make sure is that you are picking the right products. The question is, how do you do that? Imagine if you are using a code scanner as a part of your picking process instead of just looking at a piece of paper and comparing the SKU numbers. SKU numbers are 16 digits long and comparing them digit after digit from one product to the other will not be time taking but it can be inaccurate too.
Moreover, you save time on picking goods via the use of a barcode scanner, note when the order is placed first, the packing list of the goods is sent to the warehouse manager. As soon as they receive the picking list, they can start executing the task of picking the required goods. Which makes them pre-prepared for the next stage in the pick, pack , ship cycle. As a result, this will expedite the shipping process from your end.
However, one practical problem that wholesale traders face with the pick, pack, and shipping process is that- Goods are often scattered all over the warehouse, some items are easy to pick and some are not. And when you go just by orders then it can be painful at times. So, what you want to do is, you want to choose the right picking strategy for your warehouse.
To cut the struggle out of planning your strategy, we have a few for you to pick from.
Types of Picking Strategies
Discrete Order Picking
Batch Picking
Zone Picking
Wave Picking
Discrete order picking
In discrete order picking, one order-picker picks one order, one row at a time. Along with that, there is only one order scheduling window during a shift. Therefore, orders are not scheduled and possibly be picked at any time on a particular day.
The main advantages of discrete picking are fast response time for order fulfillment and can easily track order picker accuracy. However, the disadvantage of this method would be that it requires a significant amount of travel time. Since the picker picks the goods from one list and drops them for packing, then returns to look after the other list, and the cycle goes on. Hence, discrete order picking is not a time-effective method.
Batch Picking
Batch picking is when one picker picks a group, or batch, of orders at the same time, one SKU at a time. So, when there are multiple orders, with the same SKU, you don't lose out on your time. To conclude, this method is time-saving and boosts the productivity of the team on field.
Zone Picking
In this method, warehouse managers or order pickers are assigned a specific, physically defined zone in the pick area. The picker assigned to each zone is responsible for picking all the SKUs located in that particular zone. In case an order needs SKUs located in multiple zones, the order is filled only after it passes through each zone.
Wave Picking
Wave picking is quite similar to discrete picking. One picker picks one order, one SKU at a time. The only difference that is there between the two methods is the difference in the scheduling window. While in discrete picking, there is not a scheduling window, in wave picking you do. Orders can be scheduled to be picked at specific times in the day, which is generally done to coordinate and maximize the picking and shipping functions and enhance coordination.
With so many strategies, it can be difficult to pick one. To make the right pick, study the size of your warehouse, how many different countries your customers are from, and how many different shipping carriers you use. Or the different kinds of products and the storage facility for them. Based on your storage strategy and your actual customer and business geographical layout you can decide which one is the best one for you as a wholesale trader.
Now let's find out how you can go about the packing strategy.
Packing Strategy
Segregate your packing areas into different zones or by waves, because if you have not done that segregation you may end up misplacing orders or mispacking orders, or putting the wrong orders together for shipping. Hence, segregation will help you streamline your packing process.
Shipping Strategy
The shipping stage of the pick, pack and ship process is the crucial one. To get it right, what you want to do is generate a shipping label for your products. Why you may ask?
A shipping label includes all the details about the shipping containers, couriers, and so on. Along with that, it will also provide a check and balance on the spot, using a barcode scanner. This will allow you to compare, do a last check that whether or not you are shipping out the right container or the right carton to the right shipping carrier.
These strategies will come in handy when clubbed with Deskera. It optimizes the process so that you have a smooth pick, pack & ship in wholesale trade.
So, let us take a closer look at how Deskera can help you with pick, pack, and ship.
Pick, Pack & Ship with Deskera
Deskera enables you to improve your order fulfillment process with an efficient pick, pack, ship system.
You often spend/waste a lot of your time to determine which warehouse has sufficient stock of the order, with Deskera you no longer have to waste long hours doing that. Deskera notifies you with which warehouse has sufficient stock of goods and you can easily generate a picking list in a blink of an eye.
Entering barcodes for each product can be very frustrating, and Deskera would not like you to go through that. So, with the help of Deskera mobile app, you can scan your product barcodes on the go.

Considering each product has a unique need for its packaging in terms of parcel size, cushioning material, and so on.  With Deskera system, you can pack your products right. It offers you the flexibility to configure different types of cartons and define the product units per carton.
Apart from that Deskera also allows you to configure your shipping setup the way you want. Choose from delivery options such as courier, pickup, and dropoff. Moreover, you can easily track the delivery status in real-time. So, without wasting any time, try to pick, pack, and ship with Deskera today.
This brings us to the last tool, Reporting & forecasting too. Let us learn all about it in the next section of this article.
Reporting & Forecasting
Business reports and data play a very important role in running a business. If you are not looking at the right data then you will never be able to correctly predict the future of your company. Why it is important to predict your company's future is so that you are prepared for the bad days that your company might face and you can prevent it from happening.
No doubt that there are circumstances like the pandemic that nobody saw coming, or anybody would have been able to predict. However, unlike the worst case scenario which was the pandemic, there can be small scale losses or changes that can be fatal for your company. With the help of reports and forecasting the future of your wholesale business, you will always stay ahead of your business.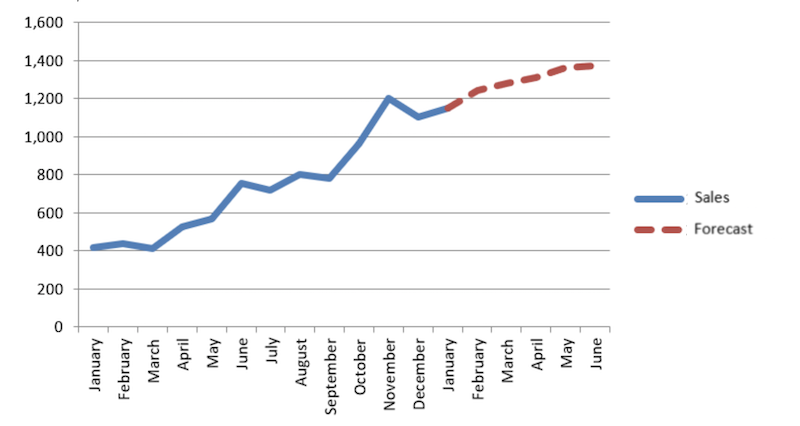 To explain this better, for instance, if you see that every year your inventory demand is going up by 20% every year, then you will be able to immediately plan for that increase in demand for the next few years. This helps you negotiate better deals with your suppliers, you will also be aware of the goods that generate more revenue as compared to others and  you will focus more on them. But if you don't have any data to refer to, to study the growth of your business, or see what the next few months/years are going to look like, then you are limiting the growth of your company. If your company has the potential to hit Fortune 500 companies list but you cannot see that potential to refine it, then that will be a waste of resources and a great opportunity.
Inventory Turnover Ratio
Inventory turnover ratio is one of the ways in which you can check the growth of your company. It tells you the rate at which your inventory is getting consumed. And the ideal inventory turnover ratio is 2-4. So if a wholesale business is running at lower than the ideal inventory turnover ratio, maybe at one or less than that, then certainly your business is not in its best state. Along with that, inventory turnover ratios also help you identify the fast moving goods, slow moving goods, and non-moving goods in your inventory too.
ABC analysis
Once you have identified the fast, slow, and non-moving goods you can further do an ABC analysis of inventory that you have in your warehouse. A recent study suggests that ABC analysis for most companies ends up showing that only 10%-15% of the goods are fast moving goods and the rest are mostly slow moving and non-moving goods. While these numbers may vary from company to company depending on your business, the statistics above speak for the majority of the market or industry.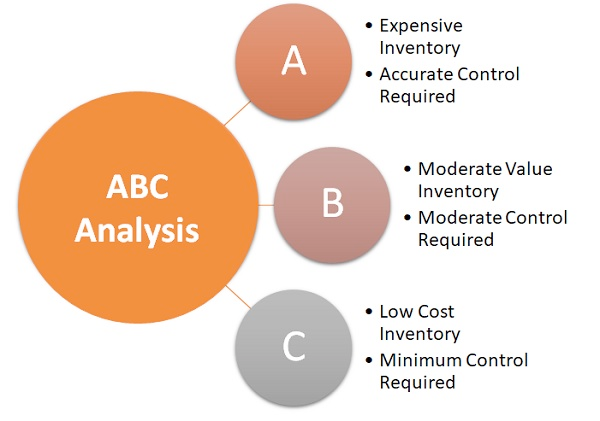 Day Sales in Inventory
Another metric that you would want to track to learn about the growth in your company is day sales in inventory. Day sales in inventory which reflects the number of days an inventory spends in your warehouse before getting sold. This also helps you categorize the goods and focus on the ones that generate most revenue for your company. Once you know the goods that generate the most revenue for you, you can make sure that the production, shipping, and delivery of those goods remain uninterrupted. You can also make sure that the marketing efforts for those goods are doing well.  
To access these numbers or to learn about the growth of your wholesale business you need a system that can give you accurate reporting and forecasting. Hence, we have Deskera just for you.
Reporting & Forecasting Made Easy with Deskera
Deskera Books make it easy for you to generate your financial reports at any time you need it. The financial reports give you insight into your business performance and your financial standing. It helps you make the best decisions for your business without going through much hassle. Not to mention, you no longer have to assume how your wholesale business is doing and instead you can have reliable data to foresee the near future of your business.
We don't cover just one or two, but all kinds of financial reports for you. Be it Profit and Loss Statement, Balance Sheet, Cash Flow of Statement, and many more. We can help you quickly generate and access all the financial reports available on Deskera Books.
There is barely anything that Deskera software cannot do for your business. It is not just meant for your convenience but designed with the motive to help you grow. Whether you are a mid-sized wholesale trader or small wholesale trader,  Deskera is here to help.
Key Takeaways
In this article we have covered all the funtions and parts of running wholesale business using an inverntory tool.
• Wholesale trading is a method of business where goods are bought and handled in enormous amounts and offered to businesses, and not to the end customers directly.
• Inventory management ensures that there are enough goods or materials to meet demand without creating overstock, or excess inventory
• Inventory Problems that are faced in wholesale trade and how to fix them
• Multiple causes of delay in fulfillment of orders
• Benefits of Inventory management tool to help manage your business better
• Understanding dropshiping, backorders and pick,pack and ship
• How you can use Deskera's Inventory platform to manage your wholesale business
Wholesaling business can be a profitable business when it is paired with an effective wholesale strategy. Your main strategy to start with should be to make best use of the tools available. These little incentives are just what you need today to boost your business. Moreover, if you find these tools difficult to operate, Deskera will make it a breeze.
Related Articles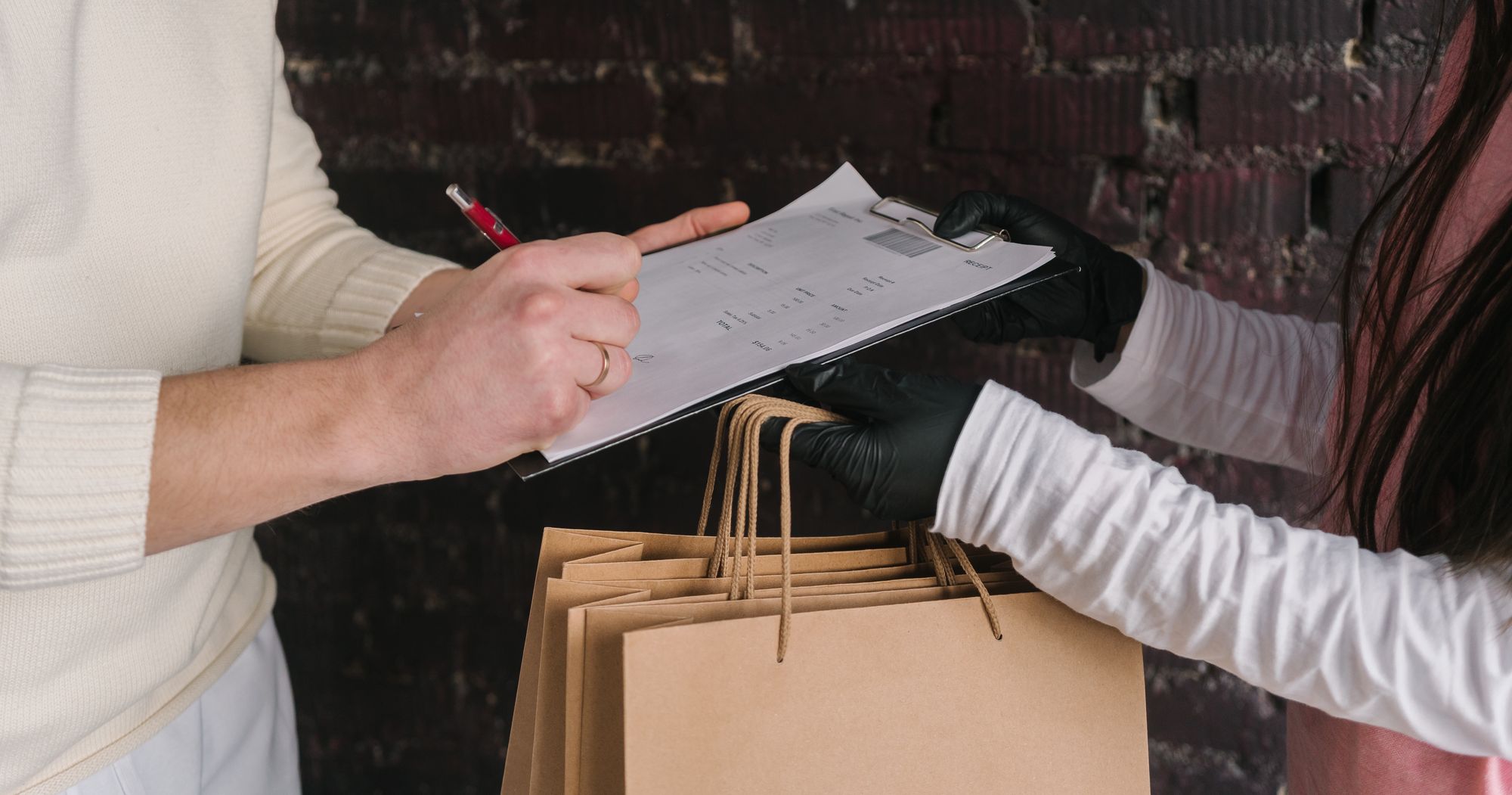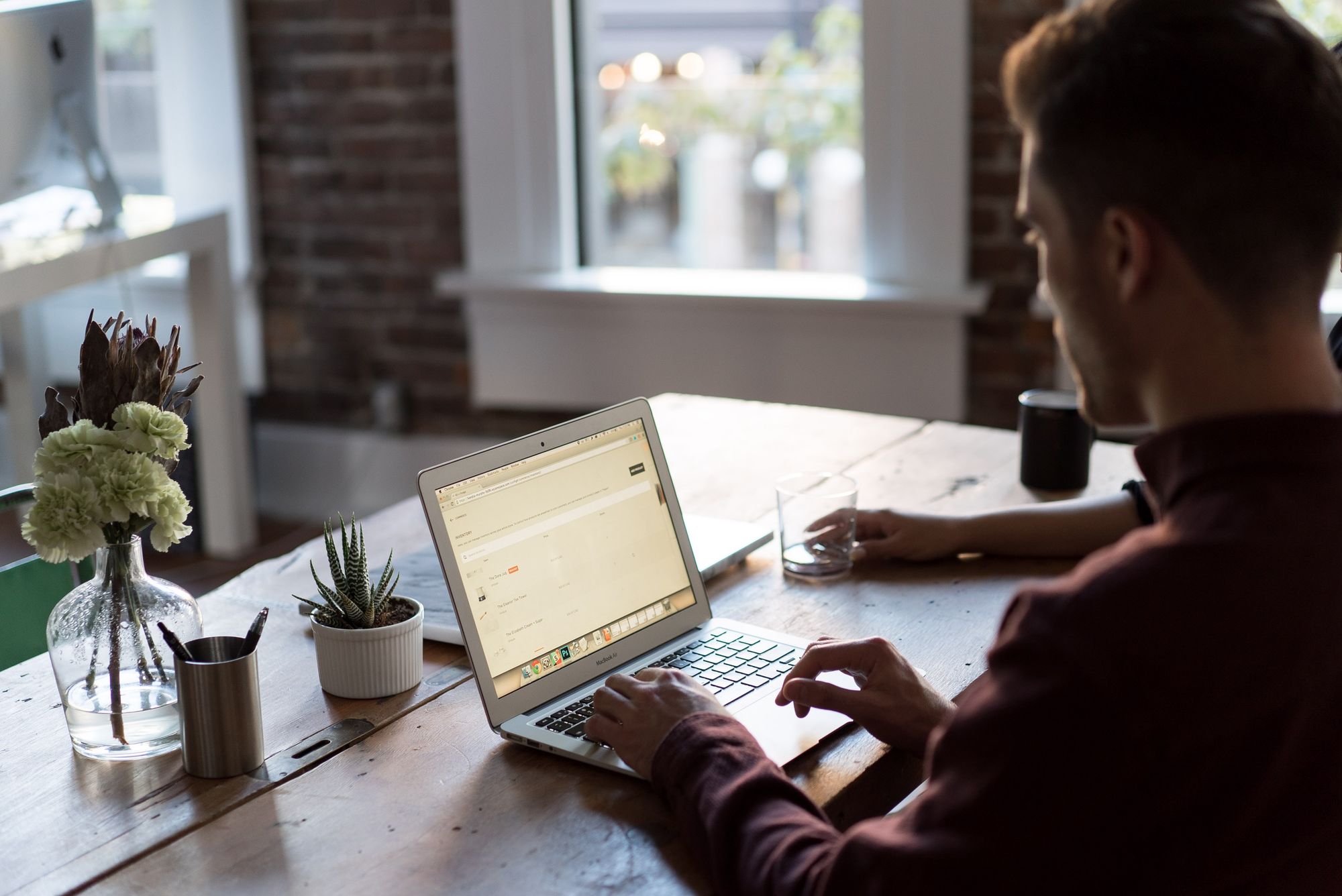 .  




















---
---