What is ERP Systems?
Enterprise resource planning, also known as ERP systems, is an integrated system that manages all aspects of a production-based or distribution business. ERP focuses on aligning financial management, human resources, supply chain management, manufacturing or distribution, and accounting systems' primary function.
ERP systems are used to provide transparency to the entire business process by tracking all aspects of production or distribution, financials, and back office. ERP is a comprehensive system that acts as a central hub for end-to-end daily workflow and data. Multiple teams and departments can view the information recorded by the ERP systems to ensure the correct procedures are taking place across the company.
ERPs are used by manufacturing and distribution companies. Instead of using standalone products in each separate department, ERP systems provide cohesiveness from the beginning to end of all business processes. This helps in expansion and growth of your company.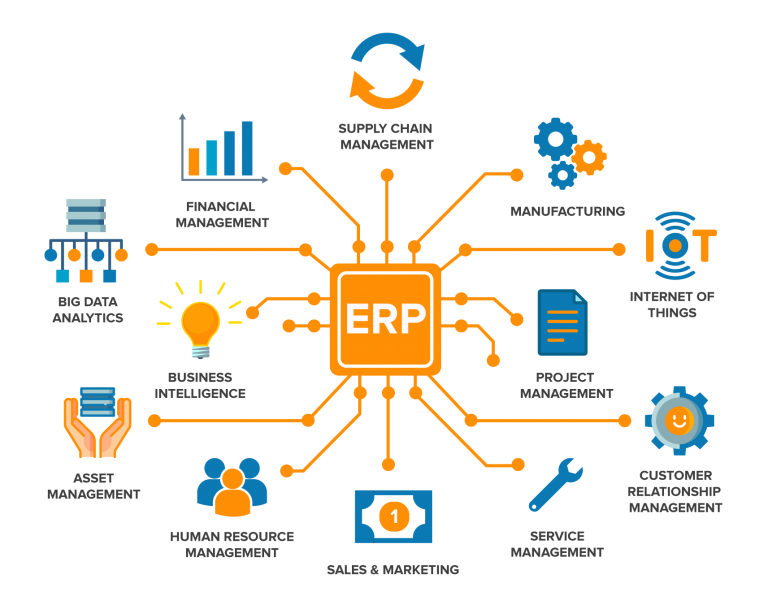 While ERPs cover a wide range of functionality within themselves, they may integrate with CRM software and PSA software products within the company. Many users may also choose to incorporate standalone products to form a unique ERP system.
ERP systems provide a variety of modules, and while each business has unique requirements, most ERP systems offer the following:
Accounting features like general ledger, accounts payable/receivable, budgeting, and cash management
Human resources (HR) functionality such as recruiting and payroll, or integration with HR and payroll solutions
Primary sales and customer management features or integration with CRM solutions
Functions to create different types of quotes, sales orders, and returns
Purchasing workflows and purchase order management
Inventory and warehouse management software, including picking, packing, and shipping
Production modules that include bill of materials (BOM), manufacturing resource planning (MRP), and quality management features for manufacturing companies
Advanced supply chain modules like demand planning and transportation management for distribution companies
Reporting and analytics for all the modules included in the ERP solution
In this digital transformation age, companies everywhere are relying more heavily on software to help them accomplish their goals.  A reliable ERP system comes with a wide selection of automation, integration, and efficiency features to strengthen company performance.
Let us look into which are the best ERP software solutions for today's organisations?
Our Top Eight ERP Systems:-
Microsoft Dynamics
The Microsoft portfolio that is responsible for ERP is Microsoft Dynamics. Microsoft Dynamics system gives provides us with a fully integrated system for financial management, operations, supply chain control, manufacturing, human resources, and more. Some of the Top ERP solutions in the world come from the Microsoft Dynamics range. The product will help handle everything from human resources to business intelligence. Your business can quickly expand into new markets with scalable and customizable software from Microsoft.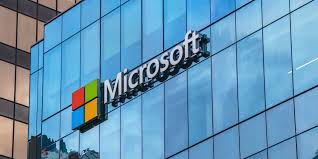 Deskera
Deskera is a more modern ERP solution than some of the other products we've covered so far. Designed in 2008, Deskera helps over 300,000 users develop powerful processes for business growth. The company has many high-level clients like Google and Starbucks and growing fast in user numbers. Deskera stands out because of how diverse the ERP is and is very supportive of small business needs. The company addresses a wide range of business requirements, including financial reports, account charts, stock management, customer management, and billing or sales management. Deskera comes with  smart tools for inventory planning to track stock levels and also has an eCommerce builder platform.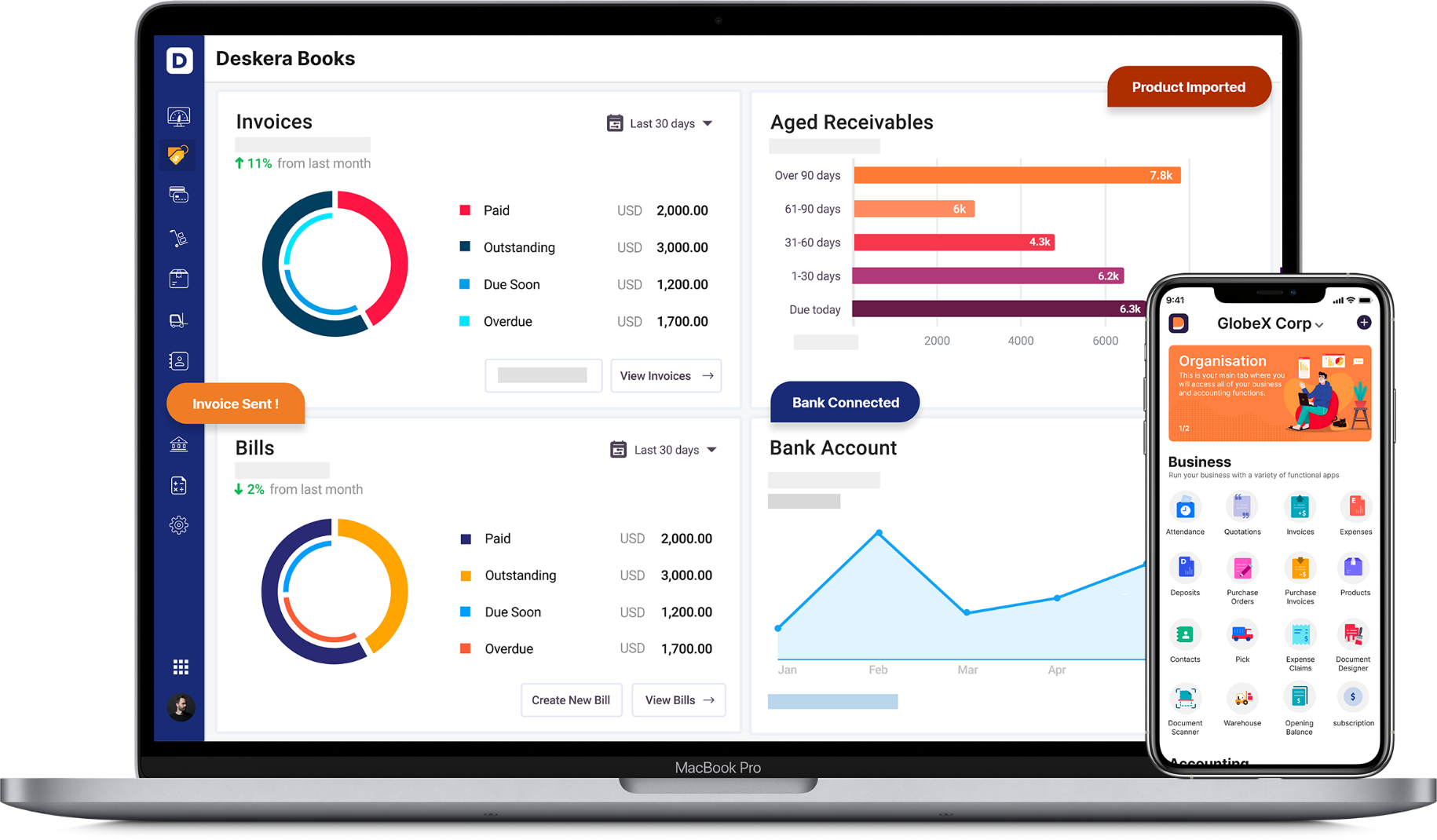 Sage
Sage ERP is particularly popular in the construction and real estate industry.  Sage is one of the biggest suppliers of ERP software in the market. The company supports small businesses and larger enterprises.
The company's acquisitions over the years have helped them to strengthen its position with financial management software. THE Sage ERP solution sprovides us with features to assist with manufacturing, inventory management, business intelligence, and strong financial and accounting tools.


NetSuite
NetSuite ERP combines financial management with an excellent built-in business intelligence to produce smarter and quicker decision-making. The order-to-cash process is performed quickly by tying sales, finance, and fulfillment to pricing, sales order management, and returns management. Real-time visibility into production management processes is a crucial feature. Managing end-to-end inventory and inbound/outbound logistics in real-time while minimizing the total cost of ownership is an important feature as well.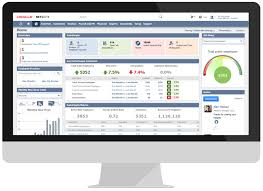 Oracle
Oracle became the top market leader in ERP with the Oracle Fusion and e-Business product lines. Known as one of the world's biggest software companies globally, Oracle sells database technology and software. It also has enterprise products and cloud engineered systems. Best known for its enterprise systems supporting ERP, CRM, Human Capital Management, and more, Oracle has a lot of functionality to offer.
Oracle's solution provides consistent cloud support and an easy-to-use backend, and a powerful dedication to continuous future growth for companies globally.


SAP
SAP ERP was first launched in 1972 and is known widely in the ERP landscape. As of today, SAP has customers all around the world and is growing at a rapid pace. This ERP service supports close to 50,000 customers in more than 25 industries.
SAP supports advanced analytics, cloud, machine learning, and extra functionality through the in-memory database. This ERP software is flexible and scalable and allows you to adjust your solution to your needs.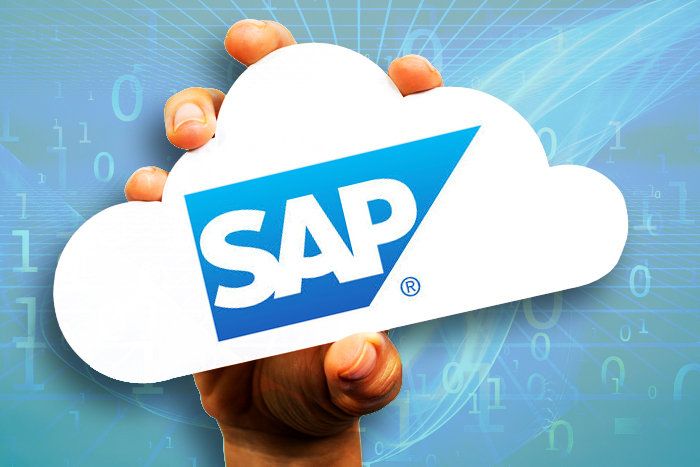 Epicor
Ease of user adoption with a clean, modern interface and tools to make everyone's job more comfortable are the best features of Epicor ERP. With Epicor ERP, the user can make profitable decisions with insights to maximize revenue. You can also discover new ways to collaborate, innovate, and automate. This system helps in keeping pace with technology in the age of Industry. Customer relationship management, planning & scheduling, human capital management, financial management, governance risk compliance are some of its most important features.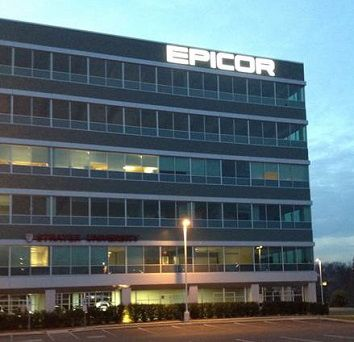 What is the cost of ERP software?
The cost of the software implementation depends on the type, size, and location of the organization and the mode of deployment of the software.
For software implementation based on cloud, the pricing starts from $600 per month
For on-premise implementation, the pricing starts from $12000 per month
Based on the type of business, the costing of the best ERP software is as follows:
Small businesses: $10,000 - $150,000
Mid-sized businesses: $150,000 - $500,000
Large enterprises: $1 million - $10+ million

Most of the software provides a trial period, after which the user has the choice to buy the particular software or opt for some other software.
Key Takeaways
ERP software is a crucial aspect of a company's growth irrespective of its status. One can purchase the software based on the needs and necessities of an organization. Regardless of a company's needs and budget, the best ERP software is vital to an organization's growth and progress.
Selecting the right ERP suite can be an extensive task. Companies need to look into ERP research available to them online. More options for ERP software are available than ever before
Businesses that do not find a case study relevant to their business must make sure to ask your  ERP vendor for relevant case studies on their product or current client references.
A business that takes the time to evaluate the top ERP software options carefully will find a wide array of choices available to suit their needs.
---
---