Do you want to start a small manufacturing business? In this article we guide you on how you can get started.
A manufacturing business requires significant financial investment to produce high-demand, quality goods and get them to people, homes, and businesses. Small businesses dominate manufacturing in the United State, and 98% of manufacturers self identify as small and medium businesses.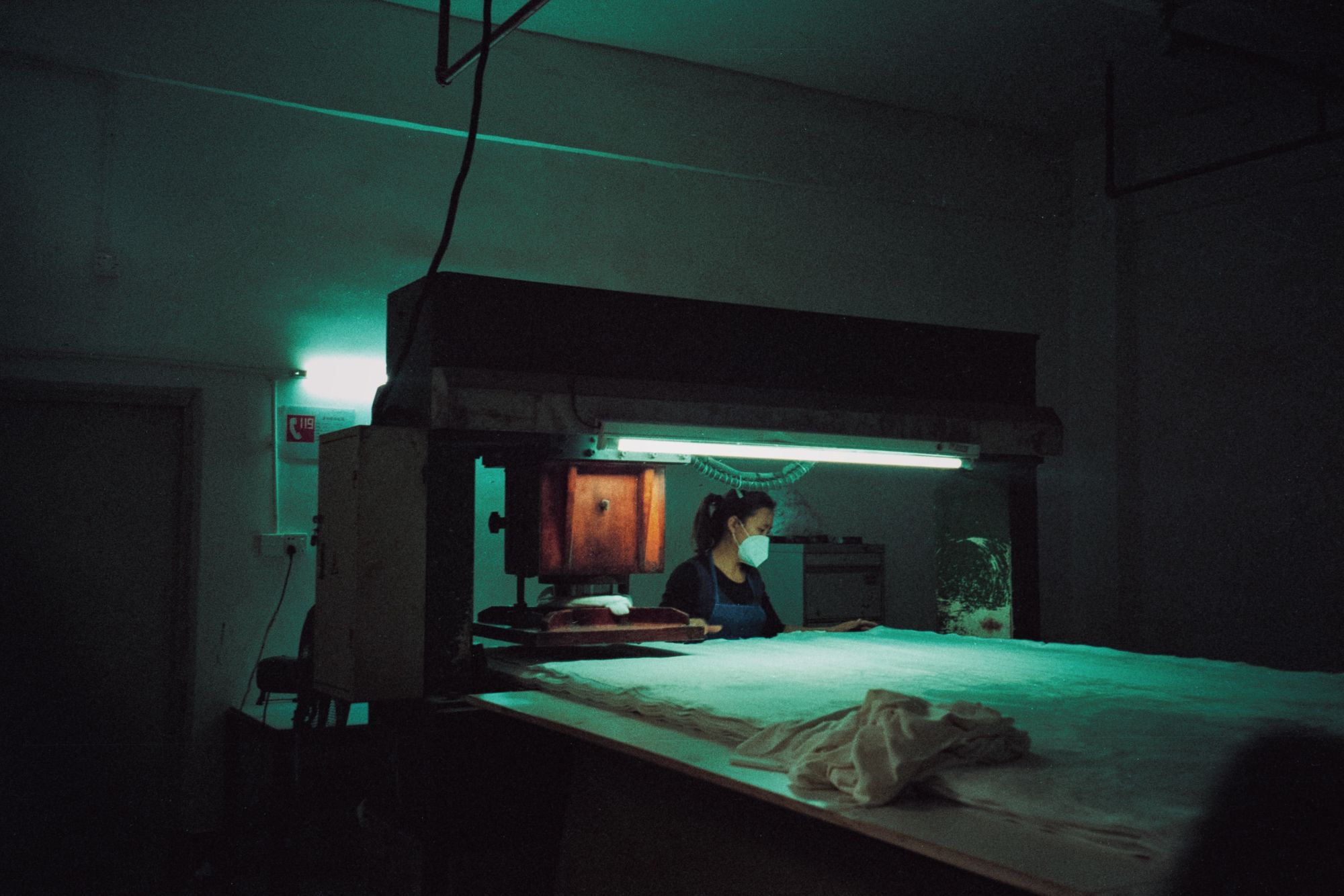 The global supply chain is still under pressure due to shipping constraints, a lack of resources, and a labor shortfall, all of which contribute to increasing consumer demand. This means there is room for small businesses to grow and scale better. However, a lot of business owners discover that they are unable to grow their businesses due to a variety of constraints imposed upon them. This article will cover a variety of small manufacturing business concepts, industry best practices, and survival tips.
Following are the topics covered:
Get Deskera ERP to Streamline Your Business Modules
Sign up for Free Trial Today!
Small Manufacturing Market Overview
One of the major factors in the coming year is the effect of US economic policy on the global economy. The outcomes are still up in the air, but right now manufacturing appears to be in good shape in an increasingly inflationary environment.
Owning a manufacturing company is a great hedge against macro events. But competition from bigger companies, domestic and international, is the main obstacle a small manufacturing company must overcome. But small manufacturers do have some things simpler:
You can outperform slower, bigger competitors by being more active and adaptable.
You can experiment more freely and have cheaper manufacturing costs and overheads.
Manufacturing businesses with 20 or fewer employees have also recently experienced encouraging growth. As the market for handcrafted and artisan products grows, strengthening your position in the market is crucial.
Tips for Small Manufacturers
Consumer Engagement and Advertisement
Get your website noticed- Do you have a stunning and informational website? Great. Is anyone visiting it? Your poor views could be because no one can locate you. To fix this, learn and implement search engine optimization (SEO).
Use video form to highlight your strengths- A picture is worth a thousand words, a video is worth ten thousand. Voiced-over demo videos, professionally animated content, and more can help potential customers understand your product.
Connect with your community- Market in more interesting and creative ways. Go to trade shows, host events and workshops in your community. The possibilities are unlimited if you exercise your creativity well.
Gather customer feedback- Provide a mechanism for customers to contact you. This is a good approach to see how customers view your company and gain valuable insights for improvement.
Amazing DIY product photography- When equipment is inexpensive and tools to enhance photographs are available for free, there is no need to spend hundreds or even thousands of dollars on a professional photographer.
Writer- Publish articles on your blog to attract interest from potential customers. It helps your company become more recognizable in your sector and more personable.
Packaging- Proper packaging is essential to your marketing efforts. It communicates the value of your brand to both your target market and your customers. In certain ways, packaging is as crucial as the goods themselves.
What are you waiting for? A large number of manufacturers are embracing social media like Instagram to connect with customers.
Inventory Control
Over-investing in inventory- It's better to have cash on hand than to have a ton of inventory. Learn how to calculate reorder points for your company to drop the need for it. Recognize the opportunity cost of having extra inventory.
Value of supplier- Develop your instincts to test a supplier's worthiness. A supplier who is more expensive but better suited to your requirements is more valuable than one who isn't.
To put the above advice for small manufacturers into effect, bargain with suppliers. You don't get what you don't ask for.
Focus on supply chain management- With many suppliers and international shipping, supply chains are becoming complicated. Spending time making sure this is strong will pay off. Accept the possibility that supply chain disruptions due to emergencies will occur. Create policies to address this situation when it arises. This could entail using different suppliers or keeping inventory off-site. Other alternatives are placing it on consignment, or keeping enough safety stock.
Keep inventory under control- It's okay to always have indirect materials on hand, such as MRO. But, it costs money carry heavy merchandise.
Find a solution to reduce carrying costs since they add nothing of value. You may receive smaller, more regular shipments without paying extra for shipping.
Control production and decrease lead time- Focus on your order queue so that your crew is working on orders at all times. Manage production to reduce lead times.
Assign supply orders as soon as they come in to reduce work-in-progress (WIP) manufacturing and product shipping.
Dead stock- If you have stock that is no longer needed, be truthful and dispose of it to make room in your workshop.
Find suitable partners- Find proper partners who share your beliefs and values. Finding the right business partner can take time but will be worth the effort. Your success will be their success and you can grow together.
E-commerce
Boost cybersecurity- Two-step authentication is not applicable everywhere. Invest in protecting your own data and  the data of your customers. Consider hiring a consultant to audit.
Expand the scope of your online portfolio- Branch out to online marketplaces like Shopify, WooCommerce and Etsy. Provide various product iterations at various price points to broaden your customer base.
Workshop Productivity
Determine the type of BOM - Your master production schedule(MPS) must include a bill of materials (BOM) . BOMs come in a variety of forms: modular, configurable, multi-level, and more.
Master 5S - The Japanese approach of lean inventory can boost production. Spend time monitoring workers in your shop. Where are the wasted minutes that result in wasted hours?
Seiri (Sort)- Remove unnecessary goods to ensure staff members aren't digging through things to find what they need. Sort items based on how often you use them. Items used often need to be closer together and easy to reach.
Seiton (Straighten, Set)- Everything has a place and needs to be  put back there. Your staff members are aware of where to look for tools when they need them. They don't look for it if it's missing since they already know it's in use. Look for storage systems and hierarchies; for example, place heavy goods lower.
Seiso (Shine, Sweep)- Make a spotless workshop. Remove any dirt and dust. Establish a routine for cleaning up trash from workspaces. Make cleaning a daily habit and allot a brief period of time to it each day. Keep the lighting adequate so that dust and dirt is visible. This will increase output
Seiketsu (Standardize)- Standardize by having a bill of materials (BOM) or product recipe that is easy to understand. Use visual management to make operations and scheduling transparent. Buy software that uses a visual streamlined "Kanban" board system.
Shitsuke (Sustain)- You have completed all the necessary paperwork, but there is still one difficulty left. You must sustain all your positive habits. Define your policies and standards, and make sure your workforce is aware of them. This is how you develop a positive workplace culture with employees that are proud to work there.
Always have a little gas in the tank. Keep your company's productivity below 100% capacity to ensure you can always meet demand if it increases.
Employment Practices
Effective communication - Promote effective communication with your employees by keeping open lines of communication. Make it easy for your staff to express their opinions. The outcome? They'll feel more appreciated, and you'll be aware of issues you otherwise would not have been.
Strong team of hires- Your new manufacturing company needs a top-notch crew. One that can manage all activities and perform them well.
Invest in employees - Create learning and training opportunities for a more adaptable workforce. You can increase employee turnover and fill any skill gaps. Shorten lead times by changing  responsibilities if you have personnel who are capable of performing many tasks.
Reliable management system- An effective management system ensures everything works smoothly. It also ensures everyone is aware of their responsibilities within the company.
Factors to Consider While Starting a Small Manufacturing Business
Everyone can start a business in the 21st century because of access to blogs and social media. Here are some tips to support your business' growth:
Establishing the ideal support system
When you begin, you get fired up believe you can conquer the world alone. Eventually, you're going to run into trouble, and will search for help.
Don't wait until trouble occurs before seeking help.
Perform advance research. Organizations like the Federation of Small Businesses, Chambers of Commerce, and UKTI provide subsidies, free advice and experience. This will help you save money and avert certain errors.
Consider hiring a business coach or chat with a trusted coworker.
Focus on your objective
Before tackling another task or objective, the small manufacturing company must devote all of its attention and resources to that one sector or division.
Location
When starting out, it may be tempting to hunt for cheap properties. But expanding a manufacturing business requires support infrastructure, and location is very important. Are there efficient transportation routes to deliver your goods to customers? Will the delivery of your raw materials from your suppliers be slow?
Are you eligible for tax incentives for placing your business in a certain location? The success and profitability of your company depends on these elements.
Locating the ideal factory
You must now locate your premises after selecting a location. When choosing what you need, your primary concern should be the type of product you intend to make.
These factors may appear little when compared to the enormous work of building up a factory, but they actually have a significant impact on how effectively your company operates.
Scope for development
You should continually look for opportunities to expand your small manufacturing business that will be most beneficial to it.
Business strategy
You might have a great product idea, but you could find someone with a factory to create it for you. Is your product unique enough to ensure a market? If there is something already available, you might consider being a distributor.
Do you have necessary managerial and administrative abilities to organize individuals and activities?
All these seem obvious, but are frequently ignored. It's too easy to become sidetracked by the big picture amidst all the enthusiasm of a new endeavor.
Don't overlook minor nuances since they can cause you to lose your footing. Once you have these components in place, you will be ahead of the majority of newly established manufacturing companies.
Networking with people locally
As soon as you are ready to meet with people, do your utmost to network inside the industry. They will know you are looking for business partners who want to grow with you.
This also makes it simple for you to comprehend the kinds of prospects in the market.
Extend your search area
Look at areas that will help boost your company. Provide people  with more opportunities if none of these suggestions resonate with you. See what you may find by exploring new sectors that will be very beneficial to the business.
When you're getting started and there are many possibilities, it is challenging to develop a successful approach. We've provided seven suggestions in the hopes they can help you identify the best course for growing your small manufacturing business.
Ideal team
Team is the most important factor when running a business. Without the right team, your chances of succeeding are low.
Before you launch your business, you must be certain there is a skilled labor pool from which you can choose. Consult your local universities; they offer useful materials on this. Additionally, make sure you are close to reliable transportation.
Finally, learn the typical wages for the positions you need to fill. Knowing that skilled labor is available is useless if you are unable to pay good wages.
Ideas to Start Your Small Manufacturing Business
Jewelry Manufacturing
Consider creating Jewelry such as necklaces, earrings, bracelets, and pendants. This is an industry with strong fourth-quarter demand due to Christmas gift-giving.
Starting a Jewelry business is not as challenging as you would think. It takes time, work, and persistence (and a few technicalities, too). Here are seven steps to get started:
1. Set your boundaries
You need to be clear about the specifics of your business before you start working on the nuts and bolts (or beads and clasps). The easiest way to do this is by creating a business plan.
2. Register your company
The next step is to check if you've covered all legal areas. Find out about licensing and permit requirements for home companies from your local clerk's office if you intend to operate your business from home.
3. Keep your personal and professional finances separate.
You should start keeping your personal and corporate finances separate now that your business is up and running. This separation makes it easier for you to file taxes and protect your personal finances from business-related difficulties.
4. Seek startup financing.
It costs money to start a business, and you probably already know that it can be challenging for startup business owners to obtain business loans from local banks or internet lenders.
Lenders cannot make informed lending decisions because they lack the financial history they need to assess the risk level of a new business. If your business is suitable for venture funding, consider reaching out to venture capitalists.
5. Locate vendors and make your Jewelry.
You can start making Jewelry with the intention of selling it once you've established the right legal and financial framework.
6. Sell your Jewelry.
You need to find a market for your product once you've selected a sizeable one. Your main sales channel will probably be an internet store.
You might think about creating your store using a platform like Shopify, which makes it simple for business owners to set up and run their online stores. These services come with many helpful features like built-in marketing tools, unique sales reports and analytics, and tools for managing customer relationships.
7. Create your brand and launch a marketing campaign.
Start building your brand identity and implement a marketing strategy as you establish your sales channels. Making a logo is a terrific place to start and is essential for defining your company's aesthetic.
If no one in your network is available to make one for you, there are many online resources for doing so.
Promotional Wood Products Manufacturing
For businesses to employ to market their products and services and imprint their trademarks, woodworking firms can create a range of little items. The recurring revenue opportunities produced by creating the same design for other companies make this business model profitable.
In addition to traditional wooden furniture, there are a variety of themes, techniques, and crafts that are included into the great cultural and ethnic diversity of wooden handcraft. The enormous domestic market demand and the availability of contemporary equipment to match this demand are major drivers of this rise.
The perceived worth of the custom-made wooden products contributes to the large profit margin.
As a subcontractor vendor, you can provide your wood goods to promotional companies, or you can sell them straight to corporations for their trade show handouts, client holiday presents, deluxe product packaging, and executive gifts.
The most widely used wooden promotional products include cutting boards, bottle openers, board games, and award frames. Here are some inventive wood promotional product ideas if you have access to a laser cutter.
Year-round demand exists for lead or wooden pencils, particularly among students and creative people like painters and artists. With a small initial expenditure, one can launch a wooden pencil manufacturing business and turn a profit.
You can establish your own furniture manufacturing company if you have the necessary talents, some available space, and money.
Join forces with local interior designers and start an online store. You might get nice clients if you work hard, do high-quality work, and charge reasonably. This is currently one of the most popular small company ideas for green manufacturing.
Textile Manufacturing
One of the industrial industries with small to large investments that is given the highest priority is textiles. Space and equipment are needed for the firm. If you have the initial funding, you can choose bank loan options and launch your firm.
Start-up costs for a textile firm
When estimating the required investment for the textile sector, there are a few costs to consider:
Transportation Cost- The cost of transporting fabrics or textiles from the producer to your store would fall under this category. If you want to start production, you can save this cost by locating the plant close to your target customers.
Cost of Location- In order to produce textiles, you would need a location for your facility and your fabric inventory. If you were in the retail industry, you would need to make an investment to acquire or rent a store to sell fabrics.
Cost of Labor- This expense covers the wages of laborers and other personnel who would be in charge of running the production process in the case of manufacturing and the selling process in the case of retail.
Cost of marketing and advertising- This expense covers the price of your textile company's marketing initiatives. Costs for retail are obviously higher than for businesses engaged in production.
Cost of Manufacturing- If you want to start out as a textile manufacturer, the cost of manufacturing includes the cost of buying or renting the equipment, the cost of setting it up, and any additional operational costs, such as rent or maintenance.
Drone Manufacturing
In 2006, the US Federal Aviation Administration approved the first commercial drone authorization, marking a significant advancement in the usage of drones in industry. Coincidentally, the same year saw the establishment of the Chinese drone manufacturer SZ DJI Technology.
Drones compete with traditional technologies that can be mounted to stationary installations (like floors, pillars, walls, or ceilings) or mobile installations in production plants (such as cranes, conveyors or vehicles).
While indoor drones need sophisticated technologies like laser rangefinders (e.g. simultaneous localization and (SLAM)), ultra-wideband radio signals (a type of "indoor GPS"), or more expensive ones like motion capture systems, outdoor drones can use traditional global positioning systems (GPS) for localization, positioning, and routing.
Diaper Manufacturing
Who better than a parent can understand the value of diapers for a newborn child? A product that is required all year round is the diaper. Additionally, diaper production is substantially less expensive. You can produce diapers and sell them in bulk.
Over ages, the diaper manufacturing sector has developed and turned out to be rather lucrative. This business, which manufactures anything from baby diapers to adult diapers, has generated a lot of jobs and increased demand for basic resources like wood pulp and plastic polymers. Due to the continued importance of these products in today's society, their sales are increasing steadily year after year.
It is believed that these products are sold in excess of 100 million units annually throughout the globe, and the scale of this industry has been rising by 10% annually.
3D Printing
The transition of 3D printing from a prototyping to a manufacturing technology is beginning.
It is referred to as a bridge manufacturing approach, a method of producing reasonable numbers of parts that go into actual functional products. Before finalizing tooling to produce the best part iterations in bulk, bridge manufacturing enables OEMs to bring designs to market more quickly and adjust features in response to customer demands.
The process, which is sometimes referred to as pilot or rapid manufacturing, may enable OEMs to put fresh iterations of their goods into production without having to alter their tooling for every change in the product's design.
Cotton Bud Making
This is one of the small, labor-intensive units that produces a straightforward yet mobile product. Despite the many rivals, the use and throw characteristics keep the demand for the same high.
The primary function of cotton buds, which are handheld items comprised of two wads of cotton wrapped around each end of a short rod made of rolled paper, plastic, wood, etc., is to ensure cleanliness during combat. Cotton buds have a huge market potential because they are now used by adults and children alike for cosmetic and cleaning purposes.
Additionally, its growth has been facilitated by the expansion of its manufacturing horizon in terms of the quality of cotton and sticks utilized, size of cotton buds, etc.
On the basis of types cotton buds
Bamboo cotton bud
Plastic cotton bud
Wooden stick cotton bud
Rolled paper cotton bud
Based on the usage of cotton buds
Used for cleaning
Used to keep ears clean
Used in first-aid supplies
Used to cosmetics and make-up
Used to paintings
Used for face painting
Microbrewery Business
Would you want to sample some freshly produced beer? You convert that curiosity into a profitable company concept. You can launch your own microbrewery, which will distinguish itself by placing a focus on taste, quality, and brewing method.
Staple Pin Making
The procedure for making staple pins is simple. Additionally, you can launch the company on a small scale from your house. Generally speaking, white galvanized iron wire can be used to create staple pins.
High-quality, long-lasting staple pins are produced by using high-quality iron wire. It is suggested to enhance the product's standing in the marketplace. However, you can launch a company that makes staple pins on a shoestring budget and with very little infrastructure.
Biodiesel production
Jatropha oil, the primary raw material used in the manufacturing of biodiesel, is widely accessible. The need for biodiesel production will increase as more people turn to renewable energy sources as fossil fuels become less abundant. The term "bio" refers to anything derived from plants and animals.
Future usage will increase, and starting a business will require average cash. Currently, one of the best new small manufacturing business ideas is this one. Today, a variety of engines are being developed to run on a range of fuels.  
The diesel engine is the one that is best suited to run on biofuel, whether the engine uses premium motor spirit (petrol), diesel, or gas as its primary fuel.
Additionally, the composition of biofuels is quite similar to that of diesel fuel, therefore there is no need to modify engines to run on biofuels. When compared to a petrol engine, a diesel engine consumes less fuel while still delivering the same amount of labor. Being a carbon-neutral fuel source, bio-diesel is gaining popularity.
Setup & Process of a Bio-Diesel Production Unit
There are two approaches to set up a biodiesel producing facility. One involves converting jatropha oil into biodiesel.
Jatropha oil serves as the primary raw material for the first choice, while jatropha seed serves as the primary raw material for the second.
The following equipment is used to make biodiesel: a thermometer, a retort stand, a pipette, a measuring cylinder, a separating funnel, a magnetic stirrer, an oven, a water bath, a hydrometer, a conical flask, a digital weighing balance, a stopwatch, a hot plate, distilled water, methanol, and jatropha oil.
Paper Bag Making
Making paper bags is one of the most lucrative business ventures available today as more governments and nations ban plastic carry bags. These are the several kinds of paper bags you can make if you want to start a paper bag manufacturing company.
Paper gift bags
Brown craft paper
Shopping bags
Customized gift bags
If you own a business that produces paper bags, you can sell your products to eco-friendly businesses, shopping centres, and showrooms.
Dairy Product Manufacturing
This is another growing industry. The goods that can be made from milk are countless. Depending on the amount of money and space available, you can keep expanding the range of products, from ghee to butter to cream. But keep in mind to obtain the proper permits and maintain cleanliness.
It involves the production, storage, packaging, and sale of milk and its by-products.
Depending on the amount of capital invested, the dairy industry may operate on a large or small scale, but there are many ways to profit from it.
Almost all small farms pasteurize their milk because, in most nations, selling raw milk is prohibited. To do this, milk is heated in pasteurizers, which are specialized equipment for pasteurization, and then quickly chilled.
To make milk safer, this technique eliminates pathogen-causing microbes.
Dairy products have a longer shelf life thanks to pasteurization. Because of this, the majority of nations mandate that milk be pasteurized, whether it comes from huge corporations or small farms.
Ice Cream Manufacturing
A must-have item at events, parties, and other occasions, especially weddings, business meetings, and social gatherings, is ice cream. Even small towns and villages use it. The preferred treat that is enjoyed in practically all seasons is ice cream.
In order to maintain the product's health, ice cream manufacture requires little area and a good infrastructure. It is crucial to promote the same product in order to instill consumer confidence in the brand.
The retail sale of ice cream is now expanding quickly. Ice cream is a recession-proof industry. Despite the fact that ice cream sales increase in the summer, there is consistently strong domestic demand for the product. Future trends point to an increase in ice cream consumption. Anyone who wants to start their own business has a lot of room to grow in this industry.
Jam Manufacturing
Again, this only requires modest knowledge, resources, and abilities. However, a lot of creativity can be used to alter both the taste and the appearance of the bottle to make it even more alluring. Jams that are organic and free of preservatives continue to be popular gift.
The market for fruit jam, jelly, and preserves is anticipated to grow to almost $9 billion by 2027, according to one research. Most remarkably, it has continued to develop throughout the Great Recession. The market for preserves, jams, and jellies is robust, expanding, and offers numerous potential for new businesses.
The startup expenditures for a jam business are quite low because it may be run out of a home kitchen. The costs can be divided into two categories: equipment costs and supply costs.
Budget-conscious entrepreneurs might be able to start a business with only the supplies they currently have in their kitchen. One pot can be used to make jams, jellies, and preserves, and a big pan of boiling water can be used to sterilize jars.
Bakery Manufacturing
The key to success in the bakery industry is choosing the correct product and implementing an effective marketing plan.
Despite the development of modern, automatic, high-capacity factories, a sizable portion of the population still favors freshly baked biscuits from their neighborhood bakery since they are affordable and come in a wide variety. You must select the precise products for your bakery business based on the market and financial factors.
Retail Bakeries- Consumers can purchase baked goods directly from a retail bakery. They can be set up in a variety of configurations, but they all require a minimum of one employee to oversee the cash register and serve clients.
Wholesale Bakeries- A wholesale bakery sells baked goods or provides them to retail businesses including restaurants, hotels, and supermarkets.
There are lots of inventive possibilities when it comes to wholesale baking, such putting greater emphasis on your menu and its packaging.
Clothing
Not only do people with a background in design and sewing succeed in the fashion industry. These are all excellent qualities to possess, but if you're thinking about launching your own fashion label, a passion for style, an excellent sense of fashion, an understanding of the industry, and a high level of resourcefulness can also go a long way.
A good starting point is to have a clearly defined mission of the business.
If you're a graphic designer with designs that could perform well in the fashion industry, you might want to think about using a print-on-demand manufacturing strategy.
You can purchase garments from wholesale sellers and modify it in your own space if your point of distinction is more technique- or application-based, such as tie-dyeing or laser cutting.
You can partner with pattern makers and apparel manufacturers, both domestically and internationally, who can help you maximize efficiencies if you are a traditional designer who wants to bring your ideas to life in fabrics.
The secret to success and maintaining competitiveness in the frequently saturated fashion market is understanding how to integrate emerging tech advancements in apparel manufacturing.
Chocolate Making
For individuals with little time or money, this industry actually works wonderfully. Basic recipes, good taste, and high-quality ingredients are required while creating chocolate. The same works well as gifts for weddings, birthdays, official meetings, etc. if it is packaged beautifully.
There are many different kinds of chocolate, some of which include plain milk, honey-based, fruit and nut, dark, mint, non-sweetened, and fruit-based types, among others.
If you make chocolate with high-quality ingredients and carve out a place for yourself with a distinctive selling offer, your chocolate business can be profitable anywhere in the world.
Additionally, you can discover chocolates in a variety of shapes and packaging that are appropriate for various events.
They can be found in practically any retail establishment, from small chocolates to big tin boxes.
Attend a class on candy-making. You may always discover techniques and suggestions from training sessions led by professionals if you wish to manufacture candy. You'll also need to create your own special candy recipe. Butterscotch candy, cinnamon candy, white candy, maple candy, dark candy, etc. are some common candy replicas. There are a lot of websites that offer classes.
Tissue Paper Manufacturer
There is always a need for tissue paper, which is highly useful. Tissue paper is utilized everywhere, including at hotels, restaurants, weddings, events, and for personal use. The product is in great demand.
As a result, you may start a business making tissue paper because it requires little startup capital. Tissue paper comes in a variety of forms, some of which are plain and others of which are designed. To draw in the market, you might produce tissue paper in a unique style.
A solid business strategy is essential before you launch your venture. Your business will run smoothly if you have a perfect business plan.
Examine the market to determine the most popular tissue paper type and what other manufacturers are doing to attract customers.
The location of your production facility is the next more crucial step. so that you can send your stuff easily and at a lower delivery fee.
Give your business the ideal name because everything requires a name.
License and registration are the final and most significant point. Every business must register and obtain a license.
You can start your own tissue production company by following these simple steps.
Candle Manufacturing
A small-scale, part-time candle making business can be started. Candles are lit by people for both religious and decorative purposes. Along with the typical long white candle, scented and ornamental candles are becoming more and more popular.
Use these initial steps if you've been considering beginning a candle-making business. If you're still unsure about starting a candle business, take into account some of the following reasons why candle business owners adore being self-employed:
Demonstrate your imagination and interests- Candle makers are creative people, yet finding a creative outlet can be challenging at times. By starting a candle-making company, you'll have the chance to showcase and profit from your creativity through the production of candles, wax melts, marketing, and content creation.
Be able to work on projects you truly enjoy- It is exhausting to spend the majority of your time doing tasks that you don't particularly enjoy. Being engaged in work you love is more motivating, rewarding, and significant than feeling stuck in a job you despise.
Set your own schedule and daily activities- The only person you need to ask for advice when you want to make an appointment or need a day off is yourself. Owning your time means you are your own boss. Owning your own business is probably something you'd love if you're sick of having your work schedule dictate how you spend your time.
Create and invest in something you own- Just like purchasing a home rather than renting, investing in something you own ensures that you get to benefit from the labor you put in each day. Working for another person can resemble paying someone else's mortgage.
Ceramic Tiles Manufacturing
More homeowners and businesses are appreciating the economical and environmentally friendly solutions offered by ceramic tile flooring, which is driving up demand for ceramic tiles.
Ornamental tiles for walls, fireplace surrounds, furnishings, counter-tops, and decorative artwork like wall murals are another expanding market (indoor and outdoor).
Additionally, you might produce and market your handcrafted tiles for outdoor applications including walks, patios, swimming pool surrounds, and decks.
Construction will always be going on. As a result, tile installation is usually required. Low equity is required for a successful ceramic tile profession, and significant turnovers can be produced by effective management.
You need the necessary knowledge, skills, and ability to deliver exceptional service if you want to succeed at trading tiles.
Your ability to control tile supply, keep a skilled staff, and pay close attention to the market are additional factors that affect the profitability of your tile business.
Disposable Plastic Syringe Manufacturing
Manufacturing of disposable plastic syringes is ideal for those with extensive knowledge of the medical goods industry. Typically, this kind of disposable syringe is made of plastic.
They are applied to veterinary and medical research. They are discarded right away following use and are utilized for intramuscular and intravenous injections.
It might be wise to start creating disposable syringes. For launching a disposable syringe manufacturing business, the requirements are virtually identical to those for starting a pharmaceutical manufacturing business. Along with a no-op from the pollution department, the drug control agency must also give its clearance before you may manufacture syringes.
Noodles Manufacturing
Another profitable small-scale production company that you can launch with modest funding is this one. Additionally, you can scale the firm up at any time.
Around the world, noodles are a widely popular food. To begin production, you must, however, acquire a location, equipment, and raw materials.
Starting a small-scale noodle manufacturing company is profitable. You can also make pasta, vermicelli, macaroni, egg noodles, quick noodles, and spaghetti, depending on the need in your area.
You can also make ready-to-cook boxed soup from the same machine as a value-addition. As a result, the company's expansion potential are diverse.
Across the globe, noodles are a widely consumed cuisine. Nearly all home households frequently eat noodles. In addition, clubs, restaurants, canteens, and street food vendors commonly purchase noodles.
Picture Frames Manufacturing
Anyone who purchases a painting, commissions a beautiful photograph, or has a family portrait created may also need to have that piece of art framed. Aside from possessing crafty skills, being able to perform basic carpentry, operating a table saw properly, and having an eye for attractive aesthetic designs are all necessary for framing.
Understanding colour schemes and how to frame a picture or photo nicely will be necessary if you want it to blend in well with the intended settings. Picture frames have a huge market in both big cities and little towns all over the world. Making frames is a profitable venture with relatively minimal startup costs.
Create intriguing designs in a range of sizes and shapes to offer for retail in nearby shops, to artists and interior designers directly, or for sale on websites like eBay or Etsy.
Carton Crates Manufacturing
There is a good chance that if you have ever ordered something from an online retailer like Amazon or Flipkart, the package came in a corrugated box. Corrugated boxes, cardboard boxes, paper boxes, and carton boxes are industrially manufactured boxes that are primarily used for packing goods and commodities, according to the "Wikipedia" definition. All of these boxes are recyclable as well.
Bulk packaging frequently makes use of cartons. Specialty boxes called crates are typically used to package products for custom orders and export. This is regarded as one of the best small business manufacturing idea for B2B marketing.
When packing of goods is necessary, enterprises primarily use corrugated boxes. Pharmaceuticals, soaps, biscuits, cosmetics, tea & coffee, hosiery, and the shoe & footwear sector are just a few examples of the industries where you might discover their use.
Concrete Block Manufacturing
A concrete block is generally employed in the construction of walls as a building material. It can also be referred to as a concrete masonry unit (CMU). One of the many precast concrete building materials is a concrete block. The fact that the blocks are made and hardened before being transported to the job site is referred as as precast.
The majority of concrete blocks include one or more hollow chambers, and they might have smooth or ornamented surfaces. In order to construct the appropriate length and height of the wall, concrete blocks are stacked one at a time and joined with new concrete mortar.
Precast solid concrete items include concrete blocks and tiles. These are frequently used for pavement, walls, garden walks, and flooring. You can start this manufacturing firm with basic equipment and locally accessible raw materials.
Nail Polish Making
By the end of 2025, the volume, according to industry experts, is predicted to reach $176 billion USD. Nail polish is a product that you should give significant consideration to if you're wanting to start a small manufacturing company for cosmetics.
Nail polish (or lacquer, or enamel), in contrast to many other cosmetics, has a history that dates back hundreds or even thousands of years. It is largely a product of twentieth-century technology.
Although nail paints were not unknown in antiquity—the higher classes of ancient Egypt likely used henna to tint their hair and nails—their composition, production, and application mostly reflect advances in contemporary chemical technology.
Modern nail polish is applied with a tiny brush and is sold in liquid form in tiny bottles. The chemical hardens and forms a lustrous, chip and water-resistant coating on the fingernail within a few minutes of application.
A coat of nail polish typically lasts a few days before it starts to chip and come off. Applying nail polish "remover," a material made to degrade and dissolve the lacquer, is another way to manually remove nail polish.
Conveyor Belt Manufacturing
Every continuous production process unit needs a rubber conveyor belt as a necessary component. The nation's growing industrialization has led to a steady rise in demand for rubber conveyor belting.
These belts are frequently utilized in the industrial sector in places like chemical, fertilizer, and thermal plants. Manufacturing rubber conveyor belts is one of the most successful rubber business ventures.
Energy Drink Production
Japan after World War II is where the modern energy drink first appeared. A herbal "energizing tonic" called Lipovitan D was created by Taisho Pharmaceuticals in 1962 and offered in minibar-sized bottles.
Initially, the tonic was advertised to manufacturing employees and truck drivers who had lengthy shifts that required them to stay awake. These non-alcoholic drinks are made to provide the user a quick boost of energy. They have less calories than commercial beverages, and the energy boost may be caused by the high caffeine content.
Energy drinks are a highly common choice today for stress relief. Additionally, one of the most lucrative and popular small company manufacturing ideas is the creation of energy drinks. Starting an energy drink manufacturing company is expensive and necessitates a potent marketing plan.
Toy Manufacturing
Toys are profitable and timeless product concepts. Parents and kids are always looking for engaging, secure, and instructive toys.
This perfect manufacturing company might produce plush stuffed animals, metal die-cast toys, plush toys, and wooden toys. You might either manufacture the products yourself or contract with a company to produce the goods for you.
Chips and wafers
Food is always in demand. This question is typically asked by children and older people when we talk about chips and wafers. The most liked evening snack is this. Chips and wafers can therefore be produced in a wide variety of forms and flavors. You can produce small or large-scale products at this company because it offers both types of goods. What kind of product you want to make is entirely up to you.
However, a solid business plan is required before you launch any venture. so that you may efficiently run your firm.
The most crucial element in running a corporation is investment. A bank may also grant you a business loan.
Research the market to find out what consumers think about this product's production.
Look for the ideal location to launch your chips and wafers manufacturing company. It ought to be near a commercial district. or a long way from any populated areas.
Give your chips industry a name and a catchy tagline. The most significant factor that cannot be neglected is marketing. If you have the ideal marketing plan, you can run a successful firm.
The majority of individuals utilize social media, and the most popular platforms are WhatsApp, Facebook, and Instagram. Create a page and post daily updates featuring different flavors and varieties of chips.
You could also choose television advertising. Although television advertisements are incredibly expensive, they mostly draw viewers. Create a website with the name of the business and display your products there. They will be aware of all of your products and will get in touch with you directly.
Since it was a requirement set forth by the government, licences and registrations are absolutely necessary.
Canvas Sewing
Heavy-duty plain-weave canvas is frequently required for its resistance to water. Canvas has since found uses as diverse as tent material, street shoes, and high-end purses. It was first made popular as a practical sail cloth material and an outstanding painting medium.
Although historically comprised of hemp or linen, cotton fibres make up the majority of canvas that is currently available on the market. In this area, canvas items will be produced and sold to the outdoor industry. You may produce and sell canvas goods like sails for boats, awnings for RVs, and camper tents.
Other potential clients for the marketing of window awnings, deck covers, and pool gazebos are homeowners. Additionally, think about promoting your products to companies through outdoor banner banners and trade show displays.
Envelope Making
A paper envelope is a rectangular paper package that you can use to send invites, mail, documents, cards, and greetings. Due to the rising levels of commercialization, industrialization, and e-commerce as well as the associated paperwork, the market for paper envelopes has been growing.
Additionally, the paper envelope's attributes of being lightweight, inexpensive, and environmentally friendly have all contributed to its expanding potential.
Paper envelopes are regular products used in homes, offices, and educational institutions. There is a significant and rising demand. You can start a small-scale envelope production business by installing a manual or automatic machine.
Survival Factors for Manufacturers in Crisis
Following survival tips are intended to aid you in surviving your upcoming problems, quality is one of the main areas that businesses must address to increase their chances of success.
Be mindful of your supplier chain.
Any dangers to your suppliers' finances or other interests must be known to you. You don't want a supplier to disappear out of the blue and catch you off guard. Consider the hassles and expenses of replacing them at a moment's notice.
Do your suppliers prioritize quality, R&D, and innovation over component cost alone? When sourcing parts, do you take the global cost footprint into account? If not, there's a significant possibility you'll end up paying more.
Concentrate and stay consistent.
Decide what kind of business you want to run and stick with it. With an abundance of fresh capital over the last ten years, many manufacturers expanded in too many directions at once.
To survive through major crisis many successful business have kept their heads up and skillfully employed loans and investment funds to build their core companies. They therefore survived the recession the best.
Boost the quality.
Too many manufacturers continue to provide parts with significant defect rates. To increase the caliber of the components they create, businesses should have thorough action plans, and their Six Sigma teams should give it top priority.
To cut down on waste and rework, businesses need to increase their first-time throughput rates. 90% first-time through rates are not acceptable even though they are typical. If something is done correctly the first time, your productivity will rise and your costs will fall sharply.
Root cause studies pinpoint the problem's root causes are far less expensive than paying for ongoing flaws and repairs. It is very feasible to increase a 90% first-time through rate to 97%.
Consistently innovate your products.
The highest performers are suppliers who clearly differentiate their goods. Their success might have more to do with their attitude than with the cash they put into new technology. In other words, a little imagination and creative problem-solving can help a lot.
Who would have imagined a few years ago that a rearview mirror's technology would be more advanced than a car's headlights?
Spend money on your personnel.
According to a recent study by Case Western Reserve University, suppliers that paid higher wages and made greater investments in training and equipment survived the slump better than those who did not.
Improving the product design.
Improved product and process design will help you work more efficiently and faster. From the idea of a component, lean manufacturing concentrates on production and its associated costs.
Your production and product design teams should interact and collaborate closely right away. Labor expenses and production time can be significantly reduced with the help of a production-friendly component.
Crowdsource design suggestions and use manufacturing methods to speed up production. Lean manufacturing can assist in resolving this issue as production must increase as the economy improves without driving labor expenses through the roof.
Stay updated with the trends.
Suppliers may be helped by mergers, consolidations, and diversification to gain economies of scale. Many businesses will find it challenging to compete without them. Because of the widespread overcapacity in numerous industries, the competition will be fierce for many components, including the most complex ones.
However, by merging, businesses may be able to reach the critical mass required for success. Private equity firms may be crucial in bringing together businesses into more powerful alliances.
Understanding the shipping factors.
The overall cost of the goods must be known. Your personnel might have to examine a shipping container full of components piece by piece to determine which can be repaired and which must be destroyed due to the poor quality of parts, which are frequently acquired from low-cost nations. When calculating the total cost of a product, logistics must also be taken into account.
Expand the range of your clientele.
This can include branching outside of your industry or segmenting it. Several of the leading auto industry suppliers have had success breaking into new markets over the past ten years, whether it was a non-American supplier teaming up with a Detroit carmaker or a U.S. supplier with an Asian or German transplant. Some have also successfully diversified outside of the auto sector.
Assist in maintaining total productivity.
Even though this idea has been around for years, several manufacturers still do not educate machine operators to carry out the majority of routine maintenance and fault-finding operations. Operators can minimize production costs and downtime by understanding the machinery and spotting possible issues before they affect output.
How Deskera Can Assist You?
Deskera is the One-Stop Platform for Managing Your Business. Get the advantages of ERP, Integrated Accounting, CRM, and HR Software for Business Growth — all in one place.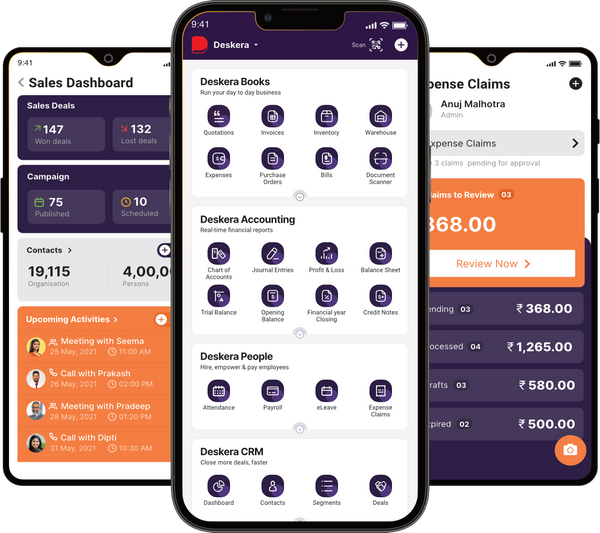 You can automate all the significant accounting tasks, including invoicing, expenses, and billing, with Deskera Books.
Deskera People is a specialized tool that simplifies the management of employee payroll, deductions, attendance, and leaves.
Deskera CRM is a platform that empowers you to drive better sales and close deals at lightning speed. It facilitates critical functions such as generating leads with emails, lead-generation landing pages, and amazing customer support.
Get Deskera ERP to Streamline Your Business Modules
Sign up for Free Trial Today!
Key Takeaways
Small-scale businesses provide the majority of the world's jobs. The formal sector does not have enough jobs to accommodate the whole labor force. So a sizable share of the workforce is supported by these labor-intensive businesses.
An excellent strategy to break into the manufacturing sector is to launch a small manufacturing company. Small firms are frequently more profitable and more viable since they have lower overhead costs than larger companies.
Numerous chances exist for people to assist others and improve the world's aesthetics and convenience through small business. You have the opportunity to participate in this process, and getting started is not difficult.
It's crucial to retain your brand's profitability once your firm launches. You can achieve this by starting a blog, offering guest posts on industry sites, and utilizing social media promotion.
Related Articles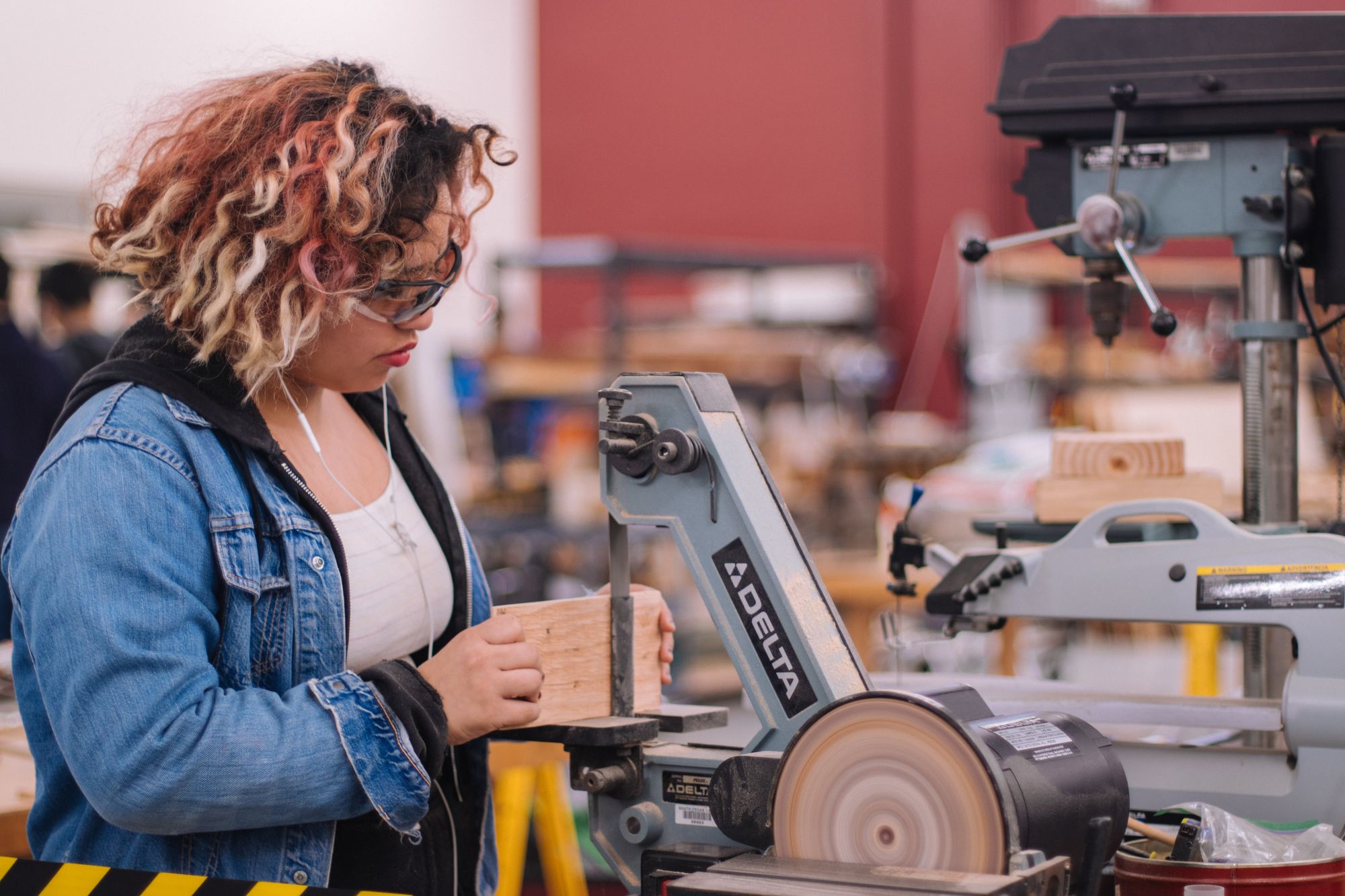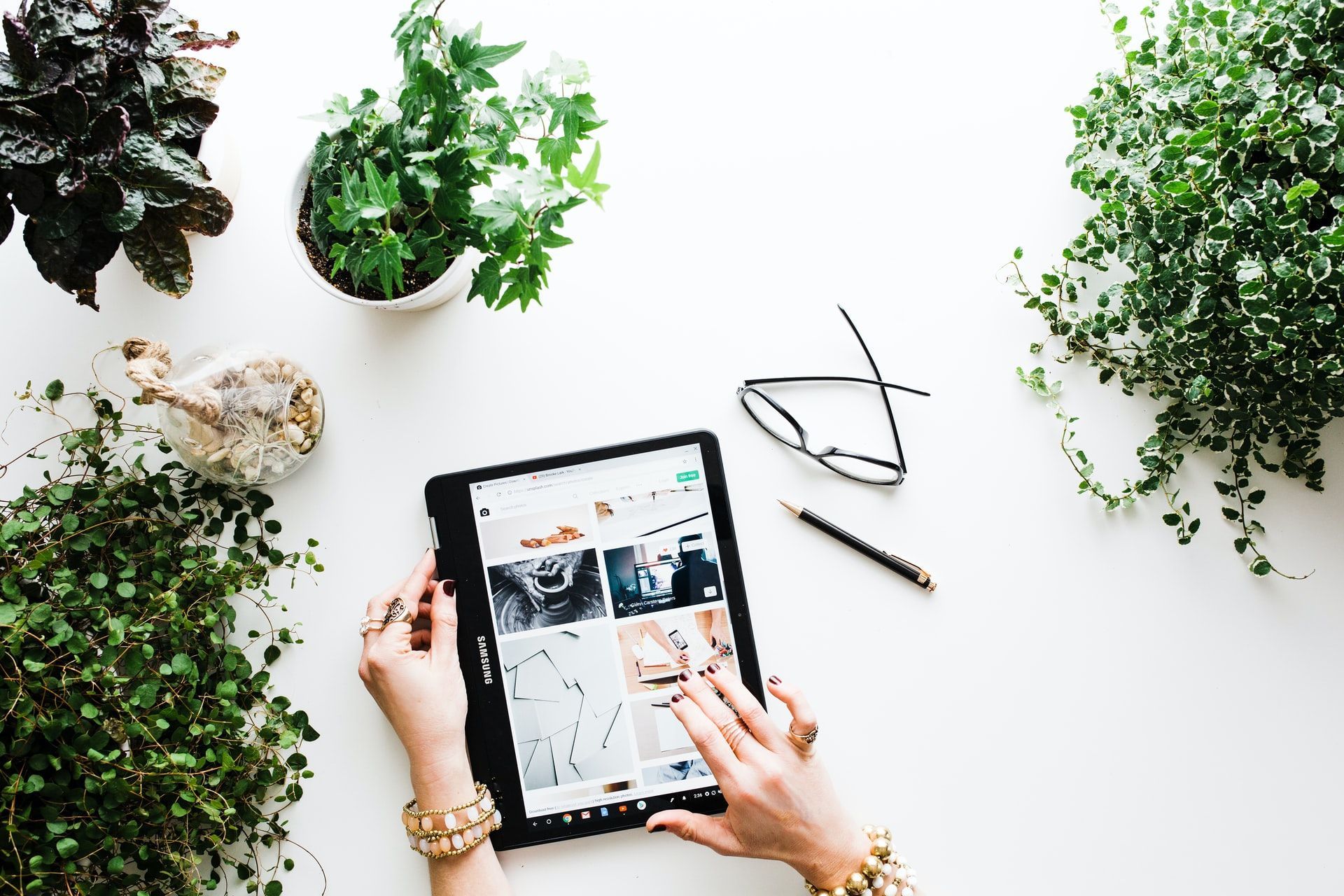 ---
---