Starting a new small business can be overwhelming and complicated for first-time entrepreneurs. There are many hats to wear, boxes to check, and things to do. And if planned poorly, it can all go kaput real quickly.
Luckily, we have this guide here to help you!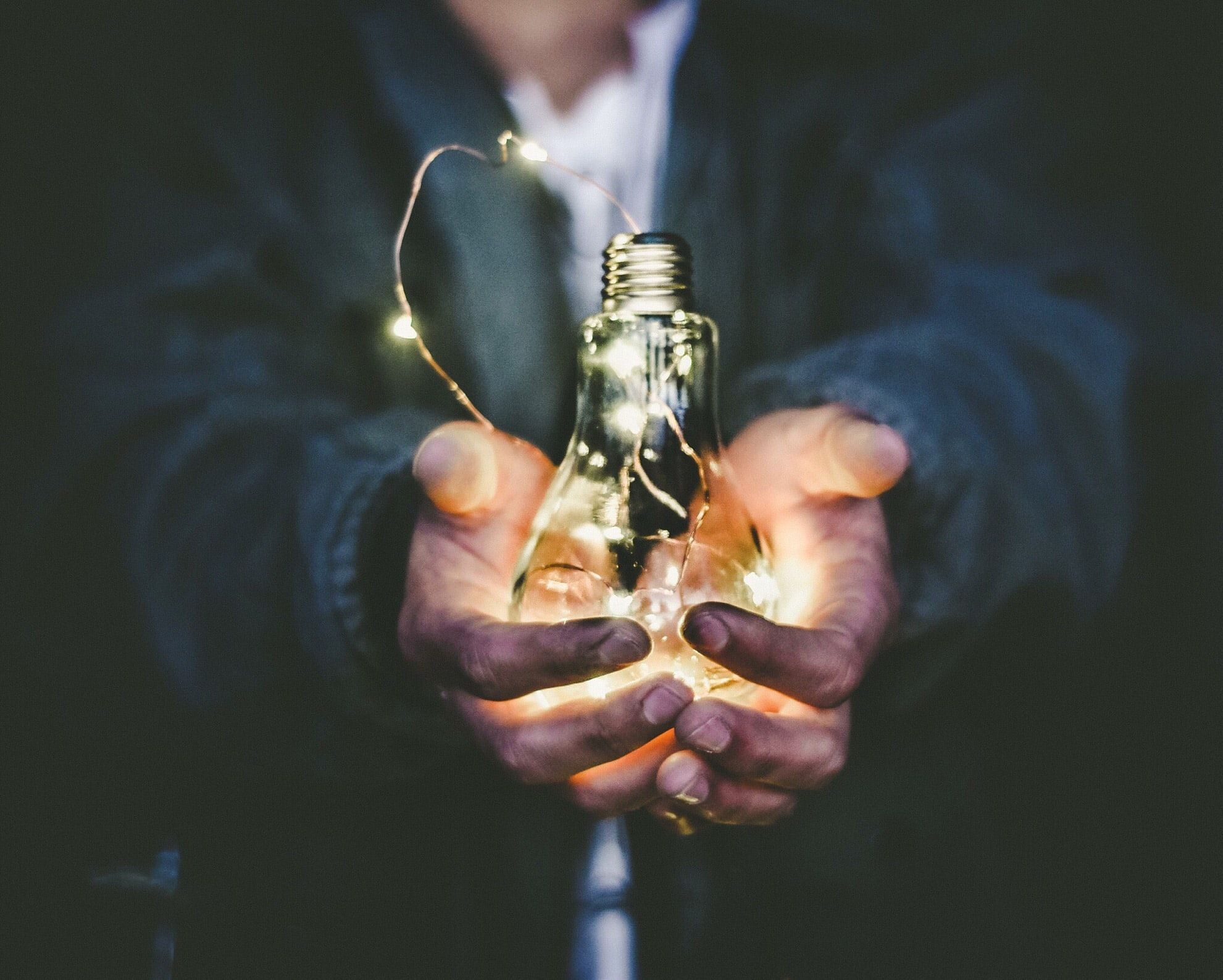 In this guide, we cover 15 must-do steps that will help you launch your own small business and set you up for future success.
There are no limitations on who can become a great entrepreneur. You don't need a lot of money in the bank or even business experience to start something that could become the next major success.
What you do need is a solid plan and the drive to see it through.
Starting a business entails understanding and dealing with multiple things. You have to juggle legal, financing, sales, and marketing to intellectual property protection, liability protection, human resources, and much more.
So always remember, starting a small business is not a small thing.
That is why we have put together this step-by-step guide for you, the budding entrepreneur, on how to start a new business.
Remember, you are not alone. Plenty of other entrepreneurs have walked this road. You can benefit from their experience.
These 15 time-tested steps on starting a small business will help you with everything from finding and validating your ideas' success to figuring out your product strategy to finally launching your product or service.
1 - Identify a Business Idea
Finding a business idea is something you can approach by relying on time-tested approaches that have worked for other entrepreneurs.
No matter whether you're looking to start a low-investment business on the side or you'd prefer to go all-in on your idea, the best way to find a product to sell includes strategies like:
Mining your interests:  What do you like to do in your spare time? Are there products you can sell that relate to your hobbies or that would solve a common problem you have?
Research existing products:  Peruse product reviews to see if there are common complaints and frustrations about popular products and if you can identify gaps in the market.
Capitalize on trends: If you notice a particular product seems to be popping up everywhere, or you have a great idea to help make the most of a popular item, then you might be on to great online business ideas.
2- Validate Your Business Idea
Once you have narrowed down on a business idea , it is critical to go through all the following questions to to validate it:
How specific have you gone with your ideas?
How would you measure your progress and success?
Have you set milestones, and are they achievable?
Are you providing a solution to customer's needs?
What differentiates you from your competitors?
What are your skills?
How much capital do you have to risk?
Are you fully invested in this?
Remember, all you need is one idea to get started. Many successful companies launched with a signature product and expanded into complementary goods from there.
Validating your small business might sound complicated, but it's a matter of testing whether your customer is willing to pay for your product before you sink too much time and money into it.
Validating a small business is essential, irrespective of the type of business.
Here are some examples that can help you figure out how to gauge market demand before getting in too deep.
Set up a store to take pre-orders
Launch a crowdfunding campaign
Create a beta of your product or service to sell
Learning from direct customer feedback, and understanding how the consumer uses your products, is invaluable when growing a small business.
3- Get a Memorable Business Name & Logo
One of the most fun parts of starting your own small business is the name and the logo.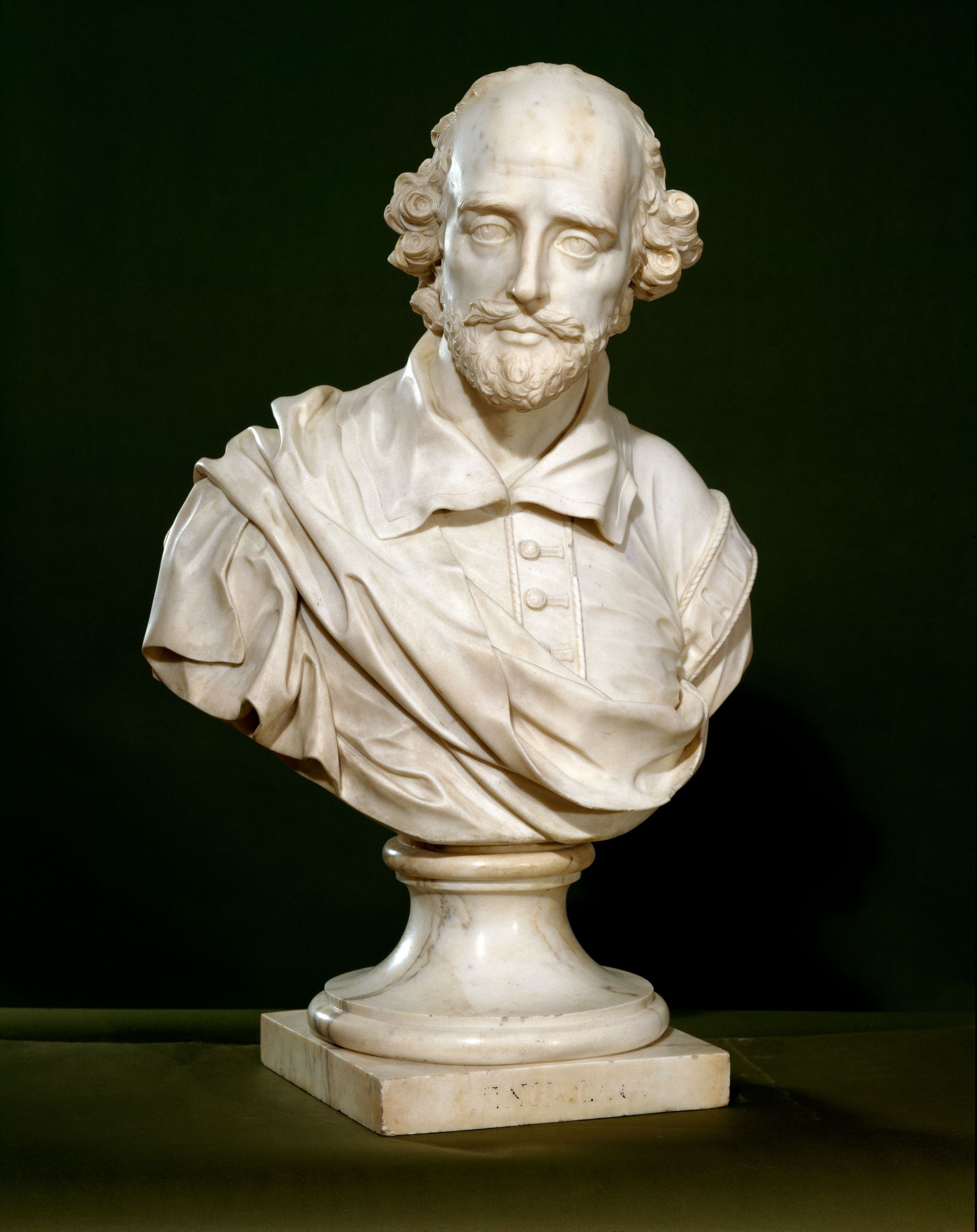 Work on finding a name for your business that makes it clear what you do, that's short and memorable, and that isn't already in use.
For designing a business logo, either engage a creative designer online, or use one of the many tools available - like Canva - to design it yourself.

It isn't an easy task, but it's one that's achievable with a bit of effort and imagination.
A great business name and logo will usually have the following characteristics:
Short and simple: You want customers to quickly recall your business name, and the best way to do that is to avoid long names. One or two words is ideal, although three to four short words can also work if they create a memorable phrase.
Different If your market research shows that everyone in the market seems to have similar names, then best give that phrase a pass. Differentiation is the key to stand out in your small business.
Unique/Original: Beyond avoiding similar names, you'll need to make sure that your small business name is not in use by a competitor already. To do that, run a free trademark search in the countries you'll be doing business in, and make sure to check Google and social media sites, too.
4 - Develop a Business Plan
A business plan is a living document that maps out the details of your business. It covers:
1. What your business will sell,
2. How the company will be structured,
3. What the market looks like,
4. How you plan to sell your product or service,
5. What funding you'll need,
6. What your financial projections are, and
7. Which permits, leases, and other documentation will be required.
Writing a business plan helps validate and formalize your idea, and can streamline the business-creation process by getting you to sit down and think things through methodically.
When creating your business plan, make sure to pay extra attention to the competitive analysis and SWOT analysis sections.
5 - Understand Business Finances
Starting any small business has a price, so you need to determine how you will cover those costs.
Do you have the means to fund your startup, or will you need to borrow money? If you're planning to leave your current job to focus on your business, do you have money put away to support yourself until you make a profit?
It's best to find out how much your startup costs will be.
A clear view of your total investment can help you make important projections, like when you will break even.
Accurate records of your income and expenses will help you keep an eye on cash flow and make for a smooth transition to working with an accountant or bookkeeper later on.
Conducting a break-even analysis of your small business will help you have a clear view of the following.
Determine profitability This is generally every business owner's highest interest. How much revenue do I need to generate to cover all my expenses? Which products or services turn a profit, and which ones better left alone?
Pricing a product or service: When most people think about pricing, they consider their product costs and how competitors are pricing their products.
What are the fixed rates, what are the variable costs, and what is the total cost? What is the cost of any physical goods, and what is the cost of labor?
Analyze the data: What volumes of goods or services do you have to sell to be profitable? How can I reduce my overall fixed costs? How can I reduce the variable costs per unit? How can I improve sales?
Time invested in learning small business accounting and finance in the initial stages can save you from legal and statutory hassles later on.
6 - Choose the Right Bank for Your Small Business
Choosing the right bank for your business comes down to the needs of your small business. Writing down your banking needs can help narrow your focus to what you should be looking for. Schedule meetings with various banks and ask questions about how they work with small businesses to find the best bank for your small business.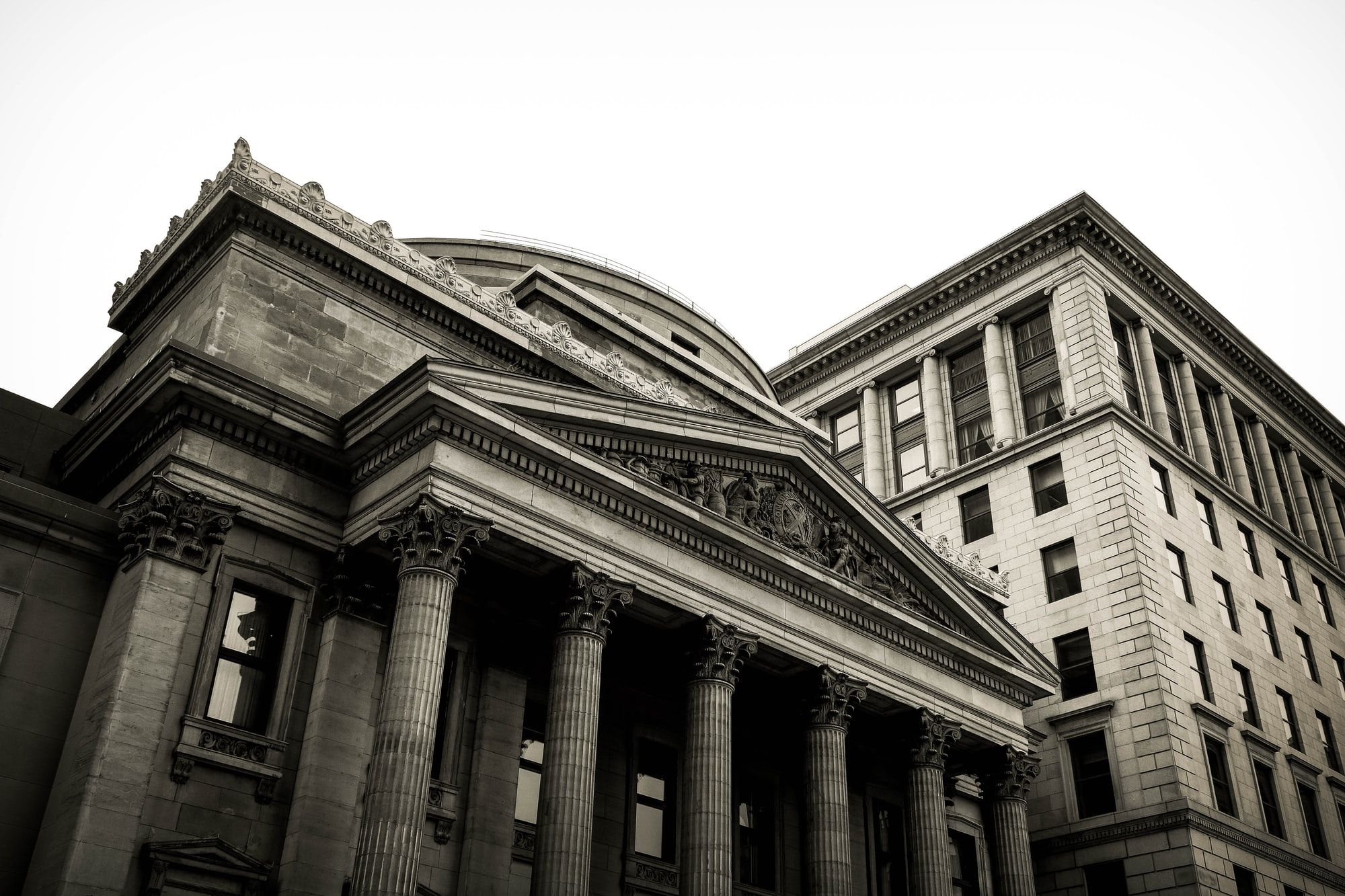 Sometimes a local bank might be much more supportive of a small business than global banks. Hence, it is vital to have an understanding of where you stand with the bank requirements.
Keeping your personal and business finances separate makes doing your business taxes much more straightforward, and can help you automate some of the steps as well.
7 - Choose the Structure of Your Small Business
Choosing the right business structure is about balancing the legal and financial protection you need with flexibility.
Your small business can be a sole proprietorship, a partnership, a limited liability company (LLC), or a corporation. The business entity you choose will impact many factors, from your business name to your liability, to how you file your taxes.
You may choose an initial business structure, and then reevaluate and change it as your business grows and needs change.
There are a few factors you'll need to consider.
Where is your business located? Your country's laws will outline the different business structures you can form., and whether or not you need a business license to get started. If you're choosing the right business structure like an LLC, then it can be formed in any country or state, as per the laws of your Business location. Consider a scenario where your company is located in Texas, it may make sense to form an LLC in Texas. The benefits of LLC also might differ state to state.
What kind of business are you running? Some structures are more suited to businesses of a specific scale or within a particular industry. There might come a time when you need to restructure your business to work with new partners. It's not uncommon for large businesses to ask that their suppliers or partners be incorporated.
How many people are involved? If you're going it alone as a solo founder, you may be able to look at streamlined options. Suppose you have a business partner or multiple people with ownership in the company. In that case, you'll need to look at more advanced options to ensure everything is set up and shared appropriately.
Depending on your business's complexity, it may be worth investing in a consultation from an attorney or CPA to ensure you are making the right structure choice for your business.
8 - Get Licenses and Permits
Paperwork is a part of the process when you start your own small business. No one wants to end up in legal trouble. Your business is subject to the local laws, as well as laws and regulations specific to your industry.
There are various small business licenses and permits that may apply to your situation, depending on the type of business you are starting and your location. You will need to research what licenses and permits apply to your business during the start-up process. Investing time and money upfront to obtain legal advice can save you from considerable headaches down the road.

9 - Decide and Pick the Software Systems for Your Small Business
One of the best ways to reduce the heavy lifting involved in running a business and set yourself up for future success is choosing software that can help you automate or streamline the things you need to do.
Often, when you choose the right software systems, you'll be able to set them up once and have them run efficiently with little ongoing work. Consider looking into software to help you manage the following:
Accounting: With multiple options to help you track everything from a meal with your business partner to a significant inventory order, accounting software is one of the best ways to start your business off on the right financial foot.
Email marketing: A useful email marketing tool will help you stay in touch with your current (and future) customers and make sure you're able to send the right messages to the right people at the right time.
Ads Paying for ads is often a cost of doing business, especially online, but there's a marketing software that can help streamline the process and make the most of your advertising budget no matter how much you have to spend.
Project management: Even if you're a sole proprietor, having one place to plan your work and keep track of important tasks can help you stay on schedule. Tools like Trello and Asana can help.
Website or online store: Choose a platform that allows you to easily manage all the critical tasks involved in running your business. Look for a theme that supports your product lines to handle orders easily.
10 - Set up a Digital Presence‍ for Your Small Business
Having a strong digital presence would be ideal for a small business. It is a more cost-effective alternative compared to traditional marketing practices. It is especially useful for small companies that compete with a more established brand.
Start by deciding which marketing activities will have the most significant impact on your new business, and use your plans to make a list of the skills you'll need to execute them.
With your target customer and your brand identity under your belt, you can begin building your small business's core marketing elements, including your website, blog, email tool, conversion tool, and social media accounts.
Once you've started building an online presence and creating awareness for your business, you need to generate the leads that will close into customers. Lead generation is the process of attracting and converting strangers and prospects into leads. If you build a successful lead generation engine, you'll be able to keep your funnel full of sales prospects while you sleep.
Here is an awesome guide on small business marketing to get you started.
11 - Build Your Team
How much work will you need to do, and what skills will be required to launch your business? These are fundamental questions you'll need to answer because they'll guide your timeline and your investment level in the launch.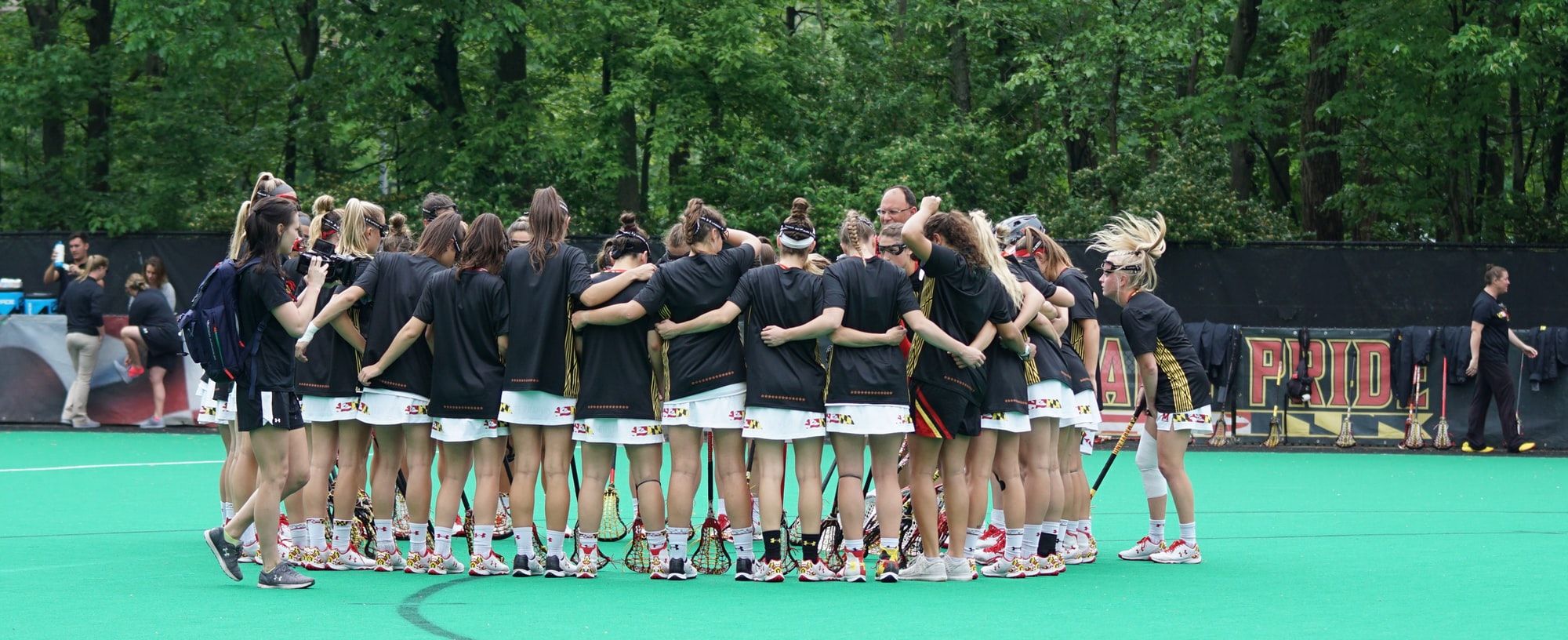 If you plan to do all of the work yourself, you're limited by the time you have available to invest. If you plan on hiring help, you'll need to account for those costs—as well as the time involved in finding and on-boarding freelancers or employees.
Hiring the right talent for marketing, design, engineering, finance, sales, and HR all require considerable time and effort. It is crucial in a small business to have a good and trust-worthy team to ensure success.
12 - Build a Great Product
When starting, your product or service has to be at least good, if not great. Differentiate it in some meaningful and important way from the offerings of your competition. Everything else follows from this fundamental principle.
Don't drag your feet on getting your product out to market, since early customer feedback is one of the best ways to improve your product.
Of course, you want a "minimum viable product" (MVP) to begin with, but even that product should be good and differentiated from the competition. Having a "beta" test product works for many startups as they work the bugs out from user reactions.
Remember, you are solving for your customers. Not for future investors!
13 - Launch Your Business
You're ready to take the last step in starting a business: launching. The preparation you've already done has laid a solid foundation to support your launch, so you can focus on marketing activities and making your first sale. However, a plan of attack, especially as you're trying to build traction, can help make your launch even more successful.
While every launch will be unique, some elements can boost any business's first few sales days.
Leverage your network: Promote your store first and foremost on free channels that are already available to you, including your social media and contacts list.
Sending emails asking for support, which can be as simple as a social share, can go a long way towards gaining traction. Building good relationships is vital for the success of your small business's future.
Consider offering discounts: Rewarding early customers with a discount code that fits with your profit margins can help you get traction early on, especially when your product is new and may not have many customer reviews or visibility.
Test paid ads: Even if you start with a small budget, paid ads can be one of the most effective ways to get in front of your ideal audience. Testing early and learning from your results can help you drive your first few sales and optimize your ad performance as you scale.
14 - Become a Strong Salesperson
If your small business needs to become successful, you must become a great salesperson. You will have to learn how to "sell" your business— to customers, prospective investors, and even potential employees.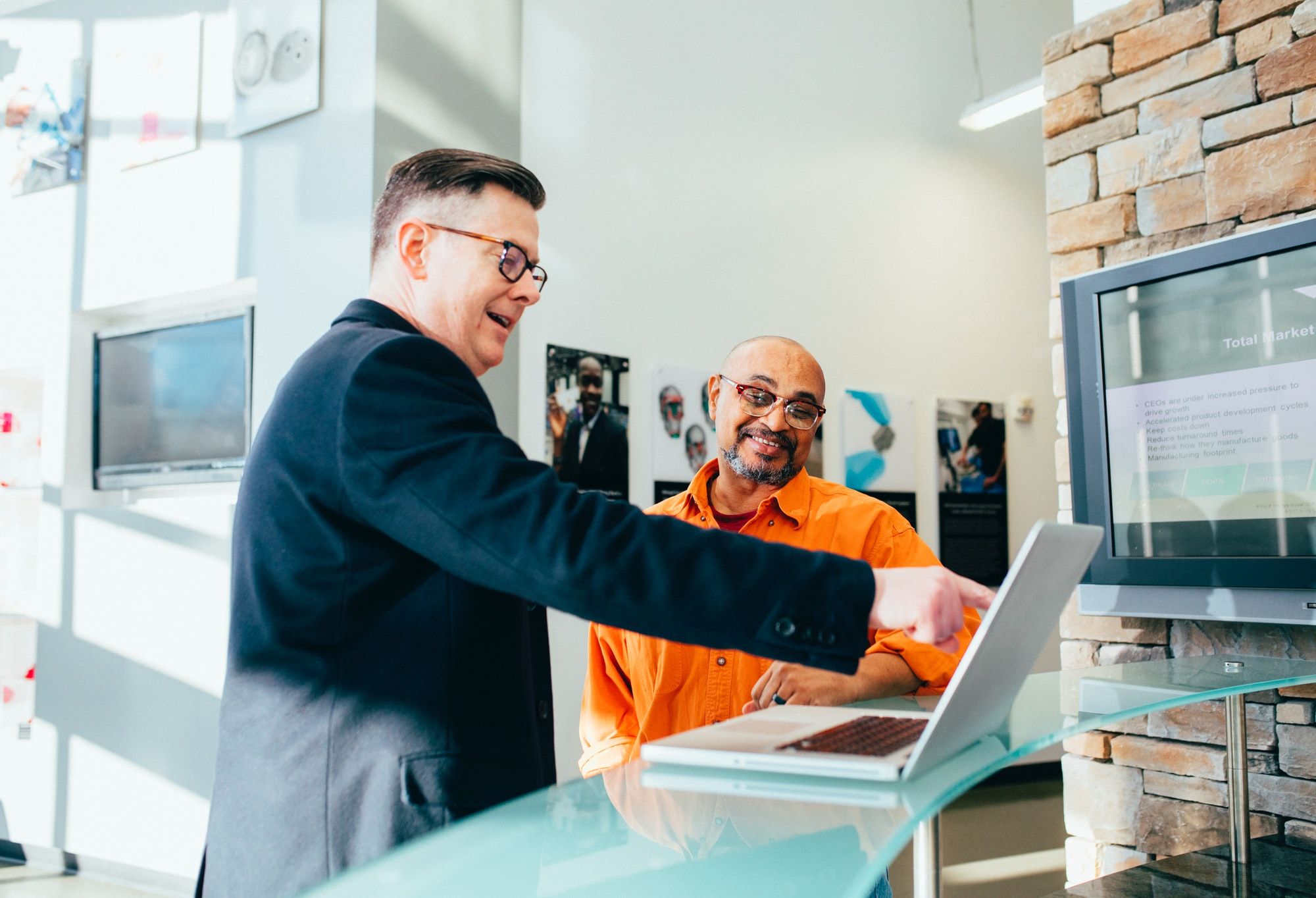 It's important to be positive, trustworthy, and to learn how to listen. You must practice your sales pitch, get feedback from various people, and then refine your pitch. Even if you are not naturally an extrovert, you need to show confidence, follow up, and ask for the sale.
15 – Invest and Grow - Have a Great Investor Pitch Deck
Startups and small businesses frequently prepare a "pitch deck" to present their company to prospective angel or venture capital investors. The pitch deck typically consists of 15-20 slides in a PowerPoint presentation and is intended to showcase the company's products, technology, and team to the investors. Keep track of your monthly growth and your finances and be ready on hand to sell to an investor every day.
Raising capital from investors is difficult and time-consuming. Therefore, it's crucial that a startup absolutely nails its investor pitch deck and articulates a compelling and exciting story.
Start a Business and Make an Impact
Starting a business isn't easy, but if you have the drive for it and are ready to bring out the best in you, the journey will be worth taking. Whether to solve a problem, make money, or create opportunities for the people around you, these steps can help you start your small business and your dreams a reality.
The Small Business Checklist
It's a wrap! We hope you found this useful. Summarized below are the 15 steps for quick and easy reference:
Identify a Business Idea
Validate Your Business Idea
Get a Memorable Business Name & Logo
Develop a Business Plan
Understand Business Finances
Choose the Right Bank for Your Small Business
Choose the Structure of Your Small Business
Get Licenses and Permits
Decide and Pick the Software Systems for Your Small Business
Set up a Digital Presence‍ for Your Small Business
Build Your Team
Build a Great Product
Launch Your Business
Become a Strong Salesperson
Invest and Grow - Have a Great Investor Pitch Deck

---
---