Are you a manufacturer? If yes, do you also wish to have a flow of tasks that needs to be done so that your finished product is made? Is it your goal to ensure that this sequence is made in such a way that it is most profitable and productive?
If your answer to all of the above questions is yes, then you are at the right place. The answer, as well as the solution to your questions, is routing manufacturing. Routing manufacturing is the route to be followed during each step of the manufacturing process when transforming raw materials and components into a final product.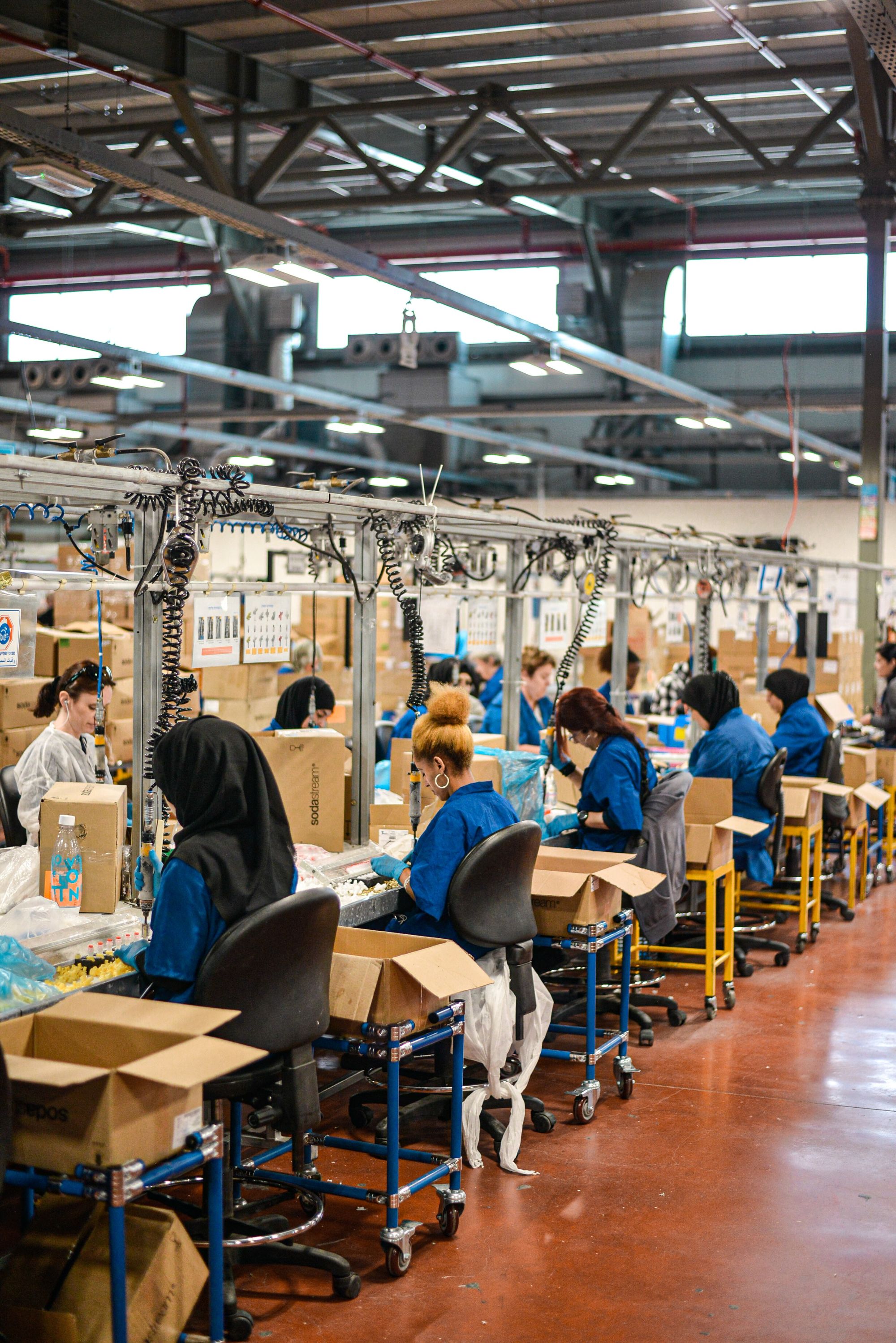 Along with this, the routing also highlights the equipment/workstations and materials that will be used in the manufacturing of an item. All of this is derived from a product's bill of materials.
Sometimes, routing manufacturing is also referred to as production routings. Considering that method or the route to be followed for manufacturing a product is a prerequisite for setting up a production module, routing is an essential base of production modules.
Streamline your Manufacturing Process with Deskera
Contact Us Today to View a Demo of Deskera MRP
To have a better understanding of routing manufacturing, this article covers the following topics:
What is Routing Manufacturing?
Routing manufacturing shows the series of steps that are needed to manufacture a finished product. It depicts the flow of tasks that needs to be completed, along with details of how and where each task should be performed.
The routing establishes the optimal sequence of operations so that the finished product is manufactured at the lowest cost and within the least amount of time whilst maintaining the highest level of quality. Thus, considering that routing specifies the manufacturing technique, it is a vital foundation for managing your company.
Routing manufacturing is the basis of capacity scheduling, process scheduling, scheduled assignment of material needs, and manufacturing documents.
A routing thus holds the master data that captures the process requirements of a given produced item. The process of routing manufacturing starts as soon as a production order for a particular product is created.
By implementing routing manufacturing, you would be able to visualize and direct the manufacturing process and increase your accounts receivable as against accounts payable.
This is because routing manufacturing will help reduce your expenses and therefore cost of goods sold, thereby maximizing your revenue and net profit.
In fact, routing manufacturing will also assist you in improving your cash flow and the health of your financial KPIs, financial statements, operational metrics, and business metrics.
What needs to be kept in mind is that the same routing can be used for more than one of your products if their processes are similar. Also, your product may go through one process more than once before moving on to the next stage. In such cases, however, the number of cycles will have to be mentioned in routing manufacturing.
Considering that routing defines the method of manufacturing, it is an important base for organizing your business. When figuring out your routing, you should consider the following:
Tasks that need to be carried out to manufacture an item.
Work centers (Where production activities are performed) in which these tasks are carried out.
The sequence in which a product passes through these processes.
Once you have completed these considerations and have answers to it all, you will have a routing document that will be applied to its relevant product. This document will chronologically mention all the production processes and operations that must take place to complete the final product.
Primarily, however, routing manufacturing will provide the basis for scheduling and measuring the capacity of production resources. This insight will be very useful for resource capacity planning.
Routing in Production Planning and Control
Production routing means as soon as a manufacturing order is generated, you and your employees will immediately know the tasks that need to be carried out. Production routing will also enable you to know at what work centers each task needs to be completed. All of this will help you in cutting down your lead time significantly.
However, production routing is largely dependent on what type of manufacturing business you are operating. If you are a large company that is engaged in repetitive manufacturing of standardized products, then the managerial effort is not needed much as your products are going through one movement.
In contrast, if you are one of those quaint, proud, scaling manufacturers, you will need to establish a route for your highly customized products for it to not be whizzing all around the shop floor. This will help in improving customer retention while ensuring a positive brand awareness of your company.
To route your production order, you will require the following:
The information on the product being manufactured
Details of each relevant operation
The set-up time
The standard time needed for finishing the production
7 Steps of the Routing Procedure
In order to maximize your gross profits, encourage returning customers, and ensure that your business continues to grow and succeed, setting up a routing procedure for your products is the way to go. The seven steps of the routing procedure are:
Make and Buy Decision
In this step of the routing procedure, you will have to decide which parts and components you will make and which you will bring in. To make this decision, you consider the following things:
Price comparison
Availability of resources
Whether you have the appropriate tools or not
Whether the materials and machines are available
Bill of Materials
Your bill of materials will determine the materials you will need to produce a product. The advantage of using a BoM and, therefore, of this step is that you will be able to procure the relevant materials and components before production starts. This will help you meet your deadlines, ensure customer loyalty, and increase your net revenue.
Preparation of Route Sheet
The route sheet is where you will need to look at operations and pair them with a sequence to manufacture the product. Route sheet will:
Establish the operations required for the processing of a product
List the operations in their chronological order
This will help you during resource and project management while simultaneously ensuring that your working capital is not under undue pressure.
Lot Size Determination
In this step of the routing production, you will be determining the capacity that can be produced at one location. However, you will need to determine this only if your business uses a continuous or repetitive manufacturing workflow.
If, however, your business deals in products made per your consumer's demand, you will be producing it until it fulfills the consumer requirements. Thus, in this case, determining the lot size is not required.
The Scrap Factor
Knowing the estimate of the amount of scrap that will be produced along with the manufacturing process is a must. This is because all the components produced at your various workstations will not meet the required standards. Those that failed to pass the inspections then became scrap.
However, what needs to be kept in mind is that scrap may be produced either at one point during the manufacturing process or progressively. It is important to determine these points and take the appropriate action so that you are equipped to deal with the buildup called a scrap factor.
Usually, you will need to rely on past experience and, based on it, direct resources to remove the scrap to avoid bogging down the machines. This will improve the productivity and profitability of your business, keeping your stakeholders happy.
Outside Processing
It is quite likely that in manufacturing some of your items, you will need to either send the semi-finished item out for a process to be carried out or for an outside vendor to come into your facility to perform the work.
This is referred to as outside processing, which is an important part of the routing procedure. Failure to include this during your planning will affect the accuracy of your routing procedure.
For example, you may require outside processing for carrying out quality tests on an item and getting its certification or for getting the special coating done on an item as required by your customer.
Provide Necessary Information and Forms
Manufacturing and business management tend to be duly administrative. Routing manufacturing is the same. For you to produce your final products optimally, you will need the following:
Manufacturing orders
Job tickets
Inspection tickets
Move orders
Toll tickets
Equipment tickets
With all the necessary information and forms, routing manufacturing will ensure that you have a high standard of organization in place that helps you avoid bottlenecks and backlogs. This will help you reap lots of benefits in the long run, including but not limited to healthier balance sheets and income statements.
Advantages of Routing Manufacturing
Routing manufacturing is a process through which you will be planning the steps from receiving an order to the production of the final product. These steps, along with their respective resource allocation, will be planned in a manner that the production is carried out optimally.
Routing manufacturing will help avoid chaos, resource deficiency, and missing deadlines. Thus, the advantages of routing manufacturing for your business are:
Effective Utilization of Available Resources
Since routing manufacturing will let you plan all the steps involved in producing a final product, you will have all the information at hand to allocate the resources for each step. You will be able to carry out these allocations in the quantities required and also as per the skill sets or specifications required.
In fact, when all of these routings are integrated, you will be able to identify the exact times your resources are available, underutilized, or overutilized. Based on these insights, you will be able to effectively utilize your available resources in the production of finished product/s. This will help you in reducing costs while maximizing profits.
Reduction in Production Costs
Routing manufacturing is all about planning your production process in advance so that you know what needs to be done, when, and how. When this exact process is communicated to your teams, they will be able to plan their workflows and resource allocation accordingly.
This will ensure that you and your team stay on schedule and are able to avoid bottlenecks in the midst of the process. It will also give your team a chance to be prepared for potential problems, keeping a backup ready so that the production is not delayed.
Through routing manufacturing, you will be able to efficiently avoid the following:
Incorrect resource allocation
Incorrect maintenance scheduling
Overlapping production schedules
Confusion and chaos between different locations and teams
Improper inventory management
Incorrect procurement practices
Dissatisfied customers
Errors in production leading to quality issues
And so on.
When you are able to avoid such a long list of problems that would have otherwise arisen during the production process, you will be able to reduce your production costs considerably, leading to strong cash flow and higher returns on investments.
Quality Improvement Occurs
When you have your entire manufacturing process planned out in advance, you will have all the steps to ensure the best quality and quality checks included in it.
For your business to succeed, not face wrath from regulatory authorities, have positive goodwill, and remain competitive in its industry, you must improve and maintain your quality. This is made possible through routing manufacturing.
The Productivity of the System Improves
Routing manufacturing is all about planning how your finished products are going to be produced. It covers all the minute details like which resources will be used, in what quantities, and with what specifications or skill sets.
These routes are then shared with all your teams so they can stay on course while being updated about each other's status. Routing manufacturing will also help ensure that they adhere to the schedules and meet the deadlines.
Preplanning your entire production process, getting everything ready for it, and then following it across your business will considerably improve your system's productivity.
This will reap long-term benefits for your business while also giving you a chance to be prepared for challenges as well as opportunities. A business that is carried out like this is one that will succeed.  
Provides a Basis for Loading Scheduling
When you are engaged in manufacturing products, you know that the process does not end when the finished products are produced. Rather, this is followed by:
Quality checks and standardization or licensing (as required)
Product's individual packaging
Group packaging of the products
Sticking the shipping labels on them (as needed)
And then loading them to be sent to your dealers or your customers.
Through routing manufacturing and the visualization of the timeline made possible through it, you will be able to assess when you will need to load your products.
Additionally, your teams will not face the trouble of not knowing what needs to be done next as they have the whole route. This will ensure that they are adhering to the schedules and deadlines of production.
Thus, routing manufacturing gives you the basis for scheduling your loading. The added benefit of this will be that you will be able to meet the demand for your products when it arises without any undue delays.
FAQs
What is the purpose of routing manufacturing?
Routing manufacturing is vital for managing your company because it specifies the manufacturing technique. The primary purpose of routing manufacturing is to determine the most cost-effective sequence of operations and to finish it in the shortest time possible while maintaining the highest quality.
What are production routes in manufacturing?
Routing is the process of selecting the sequence of operations to be executed in the manufacturing process. It dictates what labor must be done, how it must be done, and where it must be done. Product or process engineering functions give routing information, which is helpful in creating machine loading schedules and charts.
What is routing operation?
Routing operations are a type of manufacturing operation that describes a specific part of the process. Work-in-process routing procedures will assist you in locating assemblies on the shop floor via their allocated department. This will help you in determining the quantity remaining or completed at an operation. Routings outline the procedures that must be performed in order to produce an assembly.
How can Deskera Help with Routing Manufacturing?
As a business owner, it is crucial that you stay on top of your manufacturing processes and resource management.
To achieve this, you must manage production cycles, resource allocations, and much more.
Deskera MRP is the one tool that lets you do all of the above. With Deskera, you can:
Track raw materials and finished goods inventory
Manage production plans and routings
Maintain bill of materials
Optimize resource allocations
Generate detailed reports
Create custom dashboards
And a lot more.
It is also possible to export information and data on Deskera MRP from other systems. Additionally, Deskera MRP will give you analytics and insights to help you make decisions.
So go ahead and book a demo for Deskera MRP today!
Streamline your Manufacturing Process with Deskera
Contact Us Today to View a Demo of Deskera MRP
Key Takeaways
Routing manufacturing is the route that is to be followed during each step of your manufacturing process when transforming components and raw materials into a final product. Routing manufacturing will also help you identify the resources to be used, how they should be used when they should be used, and where they should be used.
They will ensure that your manufacturing processes are carried out optimally, maintaining and increasing your productivity and profitability. Considering its functionality, routing manufacturing is also known as production routings.
The advantages of routing manufacturing are:
Effective utilization of available resources
Reduction in production costs
Quality improvement occurs
The productivity of the system improves
Provides a basis for loading scheduling
The most reliable and accessible system that you should implement to assist you through routing manufacturing is Deskera MRP.
Related Articles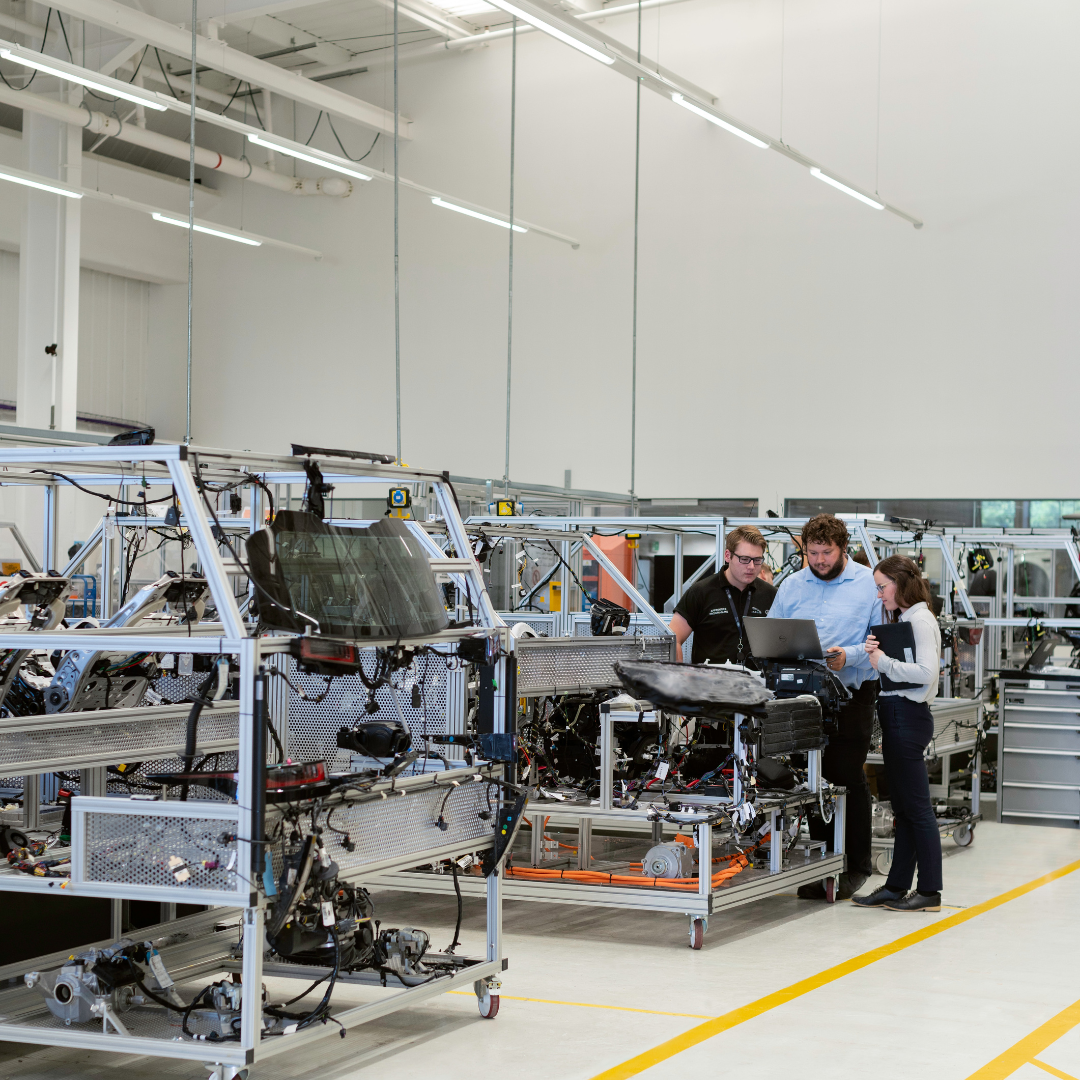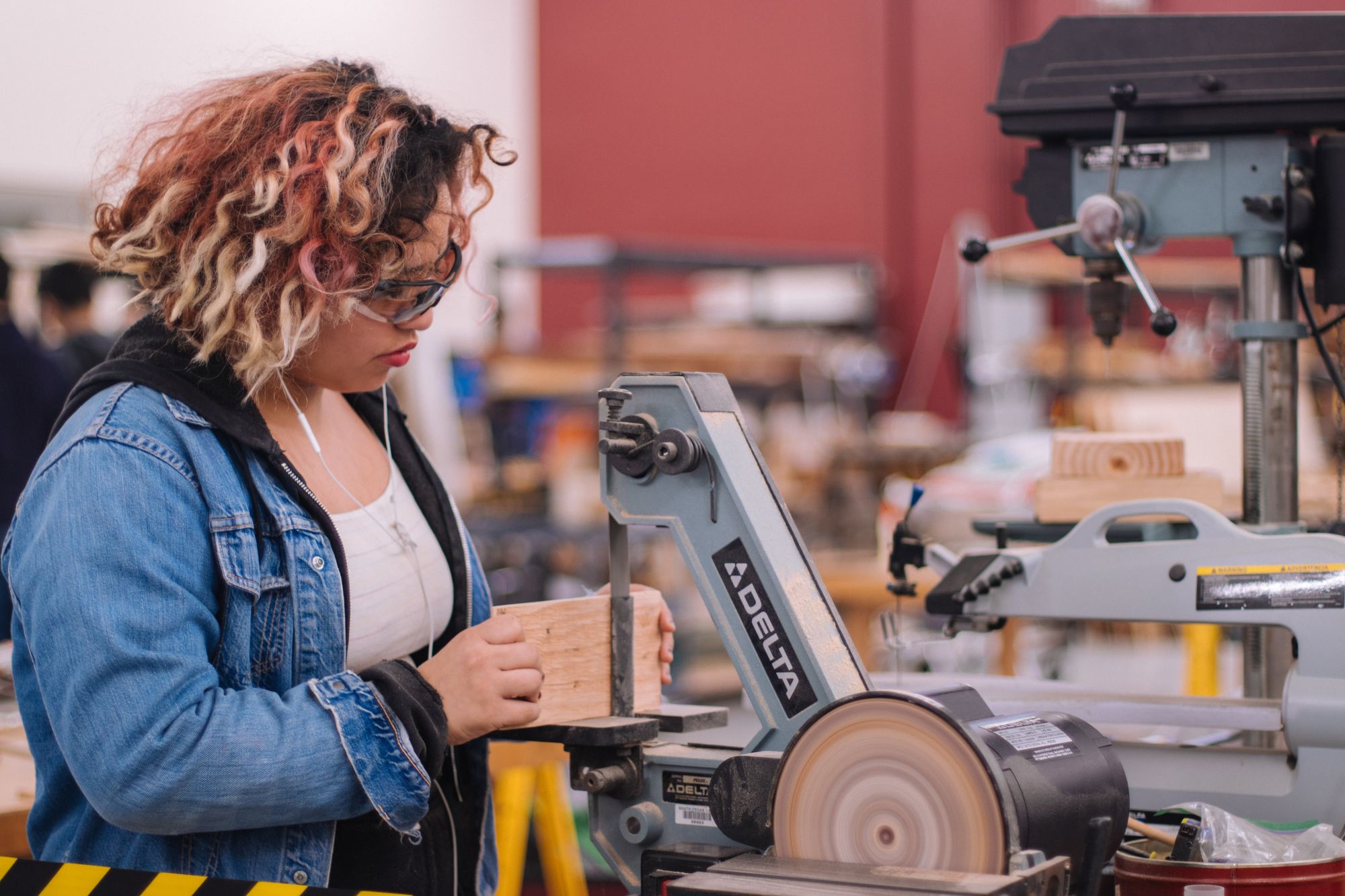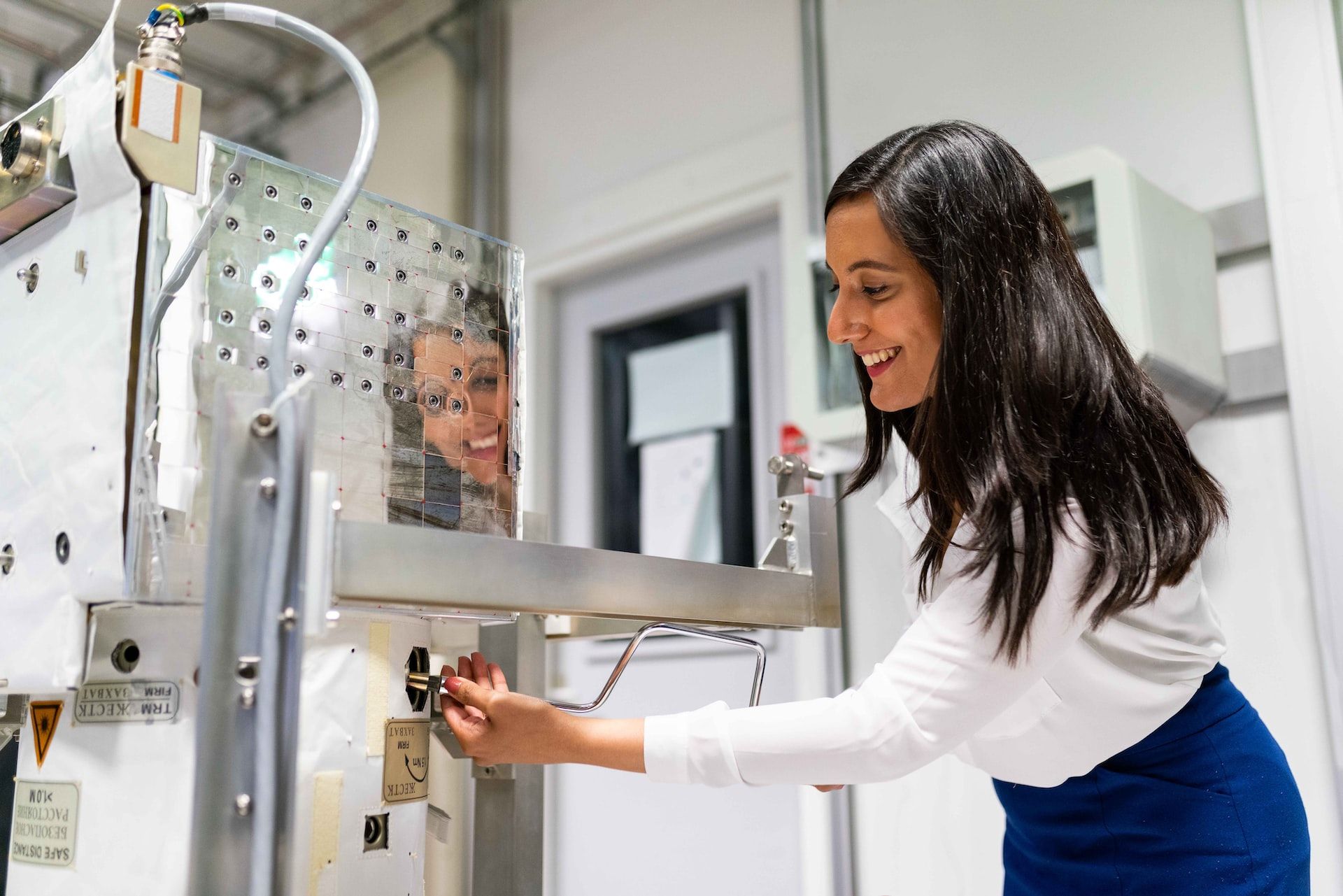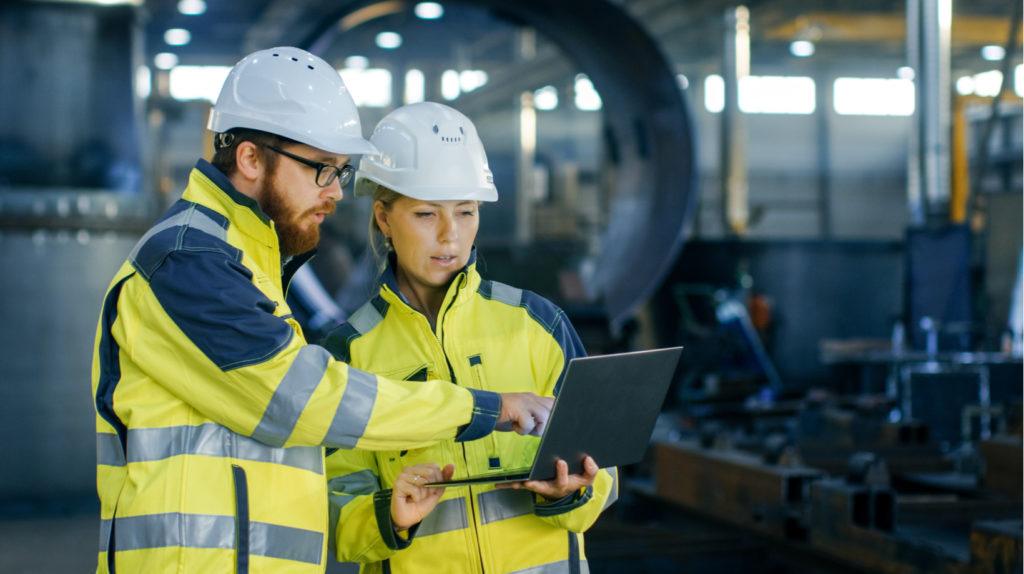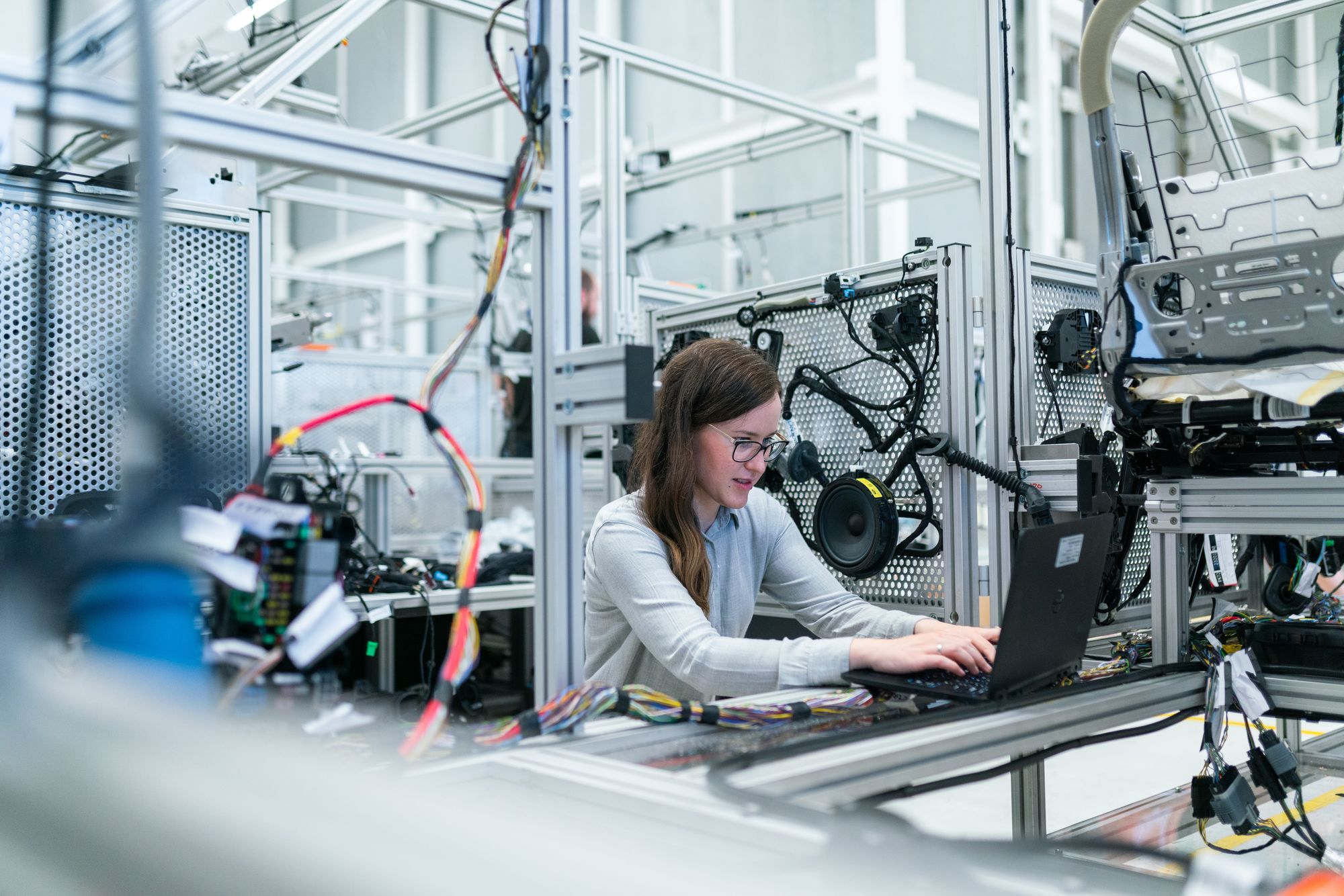 ---
---