Any business, ranging from a start-up or a freelancer selling his skills online to a multi-national company— sales is always at the top of the funnel. Generating leads and finding prospects is the crucial step to building a business success story.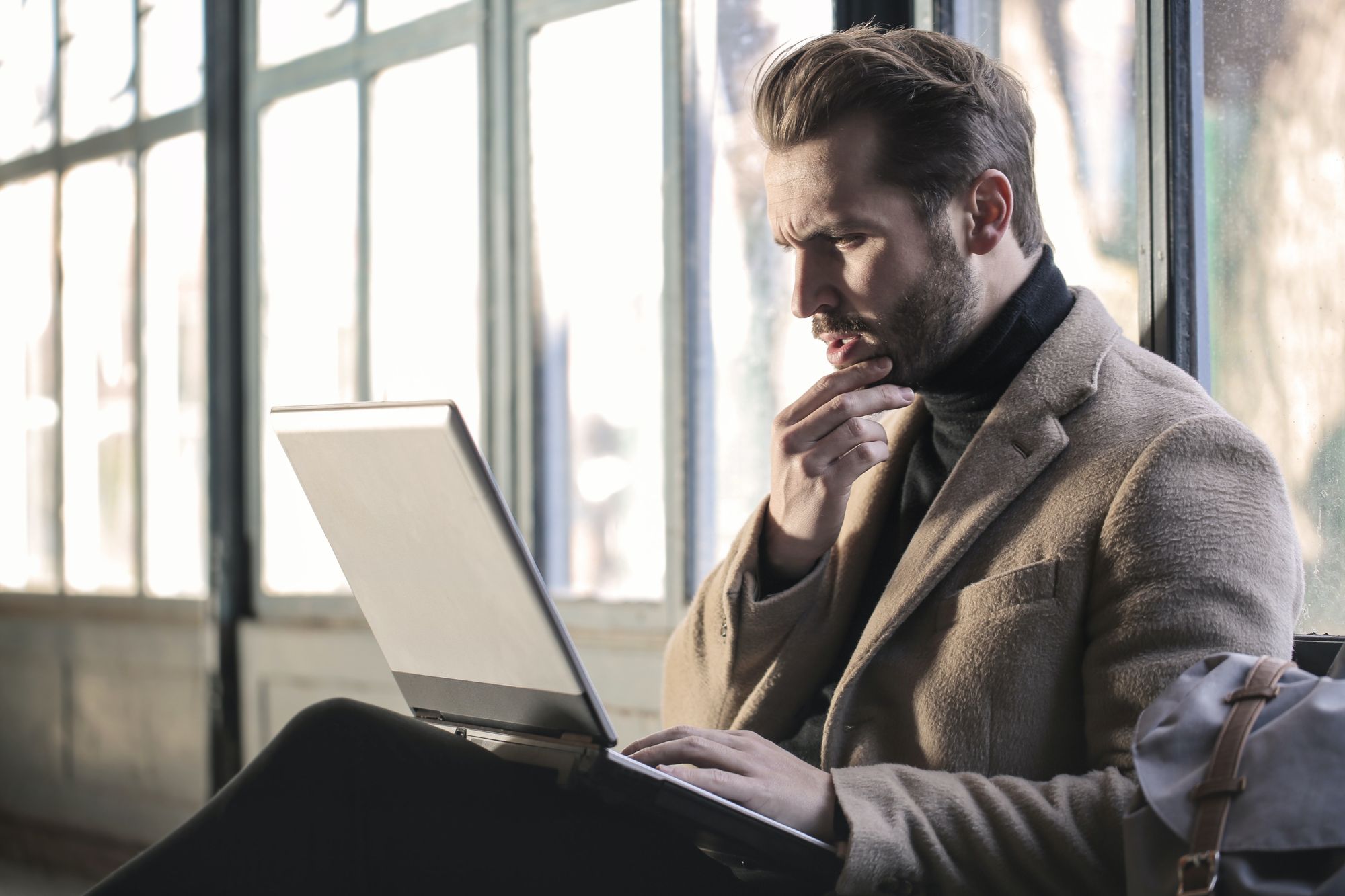 Unlike traditional selling, today, prospecting and sales overall are not about being pushy or just convincing someone to buy the stuff you're selling. It is about building a conversation, knowing the other person, creating a trusted bond so much so that selling part of the goal should come in along with the flow and not feel like an intentional motive of interaction.
As the title suggests, finding the right prospects is the primary step to conquering the sales aspect of your business. Hence, we have listed below a brief introduction of sales prospecting followed by an in-depth understanding of finding the right prospects.
What Is Sales Prospecting?
Prospecting is the process of sending outbound emails or calls to leads to create opportunities for account executives. The prospecting process can involve cold-calling, sending emails, sending SMS messages, and other forms of communication to nurture leads that have gone cold and reach out to entirely new leads who could be potential buyers. The hiring of dedicated sales prospectors has been highly successful for many inside sales organizations.
Business development reps (BDRs) or sales development representatives (SDRs) generate steady streams of opportunities for account executives. The team receives fuel from these opportunities, allowing the pipeline to fill up. Because account executives can be relieved of prospecting for their prospects, this can be highly effective.
In place of that, sales development reps can focus on selling to prospects ready to buy. During sales prospecting, prospecting reps use sales tools, which allow them to research companies, find the right contacts, collect pertinent information regarding those contacts and contact them.
Sales prospecting provides businesses with qualified new leads that sales teams can sell to and is essential for every sales strategy. SDRs/BDRs also target buyers that your company deems pre-qualified, meaning their outreach efforts can be targeted specifically.
This is an essential aspect of outbound prospecting. It means your sales pipeline is always topped up with qualified leads from companies that are a good match for your business.
Why is Sales Prospecting Important?
To grasp the significance of sales prospecting, you must first comprehend the sales process and how individuals make purchasing decisions. Joe Latchow, Lead Development Manager at Intelligence North America, explains why sales prospecting is so essential.
1. It Makes Sure Your Sales Funnel Is Full
Sales prospecting is the lifeblood of your company's expansion. Your sales teams will struggle if you don't have a system in place to develop a pipeline. A pipeline is essential for business growth since it illustrates what has been accomplished, what is currently being worked on, and who you aim for. It also holds your team responsible for the goals they set for themselves. This is not possible without a pipeline and a record of activities and aims because that way, your company will be left with much more unanswered questions. Starting small, then working with your team to figure out who can be your ideal customer, create personas, and set Key Performance Indicators (KPIs) that can be assessed, reviewed, and altered as required.
2. It Establishes You As a Dependable Advisor
Prospecting for sales is far more than what the term suggests as it helps to establish you as a dependable advisor. You are a valued counsel for the company that you represent. To keep your staff fresh, you'll need to concentrate on empowerment and training/development concerning prospecting.
Don't worry if you haven't started scaling yet. Until you can assign somebody to a sales management role, you can delegate this job to a direct manager.
You may receive several callbacks from clients who have been using your product for several years but wanted to discuss certain aspects, discoveries, or even talk about their overall experience with the product. Sales Prospecting enables your whole team to experience this. Each phone contact, email, or LinkedIn message is an additional opportunity to identify themselves and bring value to the possible target.
3. It Boosts Your Productivity
The addition of a sales prospecting staff boosts productivity. Firstly, you can determine their strengths and limitations by tracking the outcomes of their prospecting activities in a Customer Relation Management (CRM). This enables you to identify bottlenecks and improve efficiency over time. However, you should be aware that there are several excellent CRMs available.
There are also free CRMs that perform fine till you can purchase a more sophisticated solution with extensive reporting and functionality if your budget is limited. Secondly, you'll need a measuring system that offers your team a single point of access to the prospects you're pursuing, regardless if it's just an Excel spreadsheet.
3. It Helps You Obtain Competitive Intelligence
Sales prospecting is a simple way to learn about your competitors. It's unusual these days to be the only alternative in your field. The market is very competitive, and you naturally want to know what other products your prospects are exploring.
Conversations with prospects may provide you with valuable information on how to market your goods and services. It's crucial to understand that "bashing" or badmouthing your competition is considered impolite. Instead, leverage the competitive data you gain from prospects prospecting to improve the effectiveness of your marketing activities.
The simple truth is that sales prospecting is critical to the success of your company.
Where Can You Find Prospects?
A prospect is a lead that fits the buyer profile perfectly and has the mandatory means/budget, and conversations with a prospect are more likely to work, as a prospect shows interest in the things you talk about.
You can find prospects in these three primary places:
LinkedIn
LinkedIn may be a treasure chest of leads if handled effectively. In relation to job postings, LinkedIn groups are brimming with people asking for assistance. To find new industry-related groups to join, go to your group's site's "Discover" area.
Join suitable groups, contribute to the discussion, and assist the industry. While it's not a brilliant idea to jump in and sell right away, keep these companies and individuals on your radar as people to watch and communicate with.
Journals of Commerce
Small retail journals report on significant developments at local businesses, litigation, a new site, or increased money. You may learn about firms you may not have even known of and locate appropriate trigger events on which to build your outreach by keeping a watch on these occurrences. These trigger factors can be utilized as a guide when sending your initial email or making your first phone call to a new prospect.
Twitter
Taking full advantage of Twitter, make a list of the majority of the best terms your potential prospects are interested in. Then use Twitter to look for individuals who are talking about those issues using variants of those keywords. Some individuals may raise inquiries. Others may be expressing their dissatisfaction with how challenging something is. In any case, you may step in and provide quality to the discussion and possibly pick up some leads.
The primary definition of lead and prospect
Sometimes lead generation eventually turns into prospect gathering, but it is important to note that "prospect" and "lead" are not the same, and they should not be used interchangeably. Prospects are leads, but not all leads are prospects:
Lead: You can identify leads by those who have shown interest in your product, for instance, by signing up for your newsletter, downloading an e-book, or reading your blog. Yet, they are not necessarily a good match for your current situation. It is unlikely that your leads will contact you or reply to your emails once they read your content. Once they read your content, they are essentially strangers to you.
Prospects: In contrast, a prospect is someone who fits your buyer profile, has the necessary budget and is interested in what you have to say. Lastly, you'll need a strategy for sales prospecting. Apart from the motivation noted above, this lets you focus on the objective/target client, so you're not wasting time on prospects that aren't a good fit and don't contribute to your company.
That isn't to suggest that a "holding pen" for them shouldn't exist. For those of you in sales know, the year has its ups and downs, and extra employment may be incredibly beneficial at times. Focusing your employees and the customers that matter encourages them to take more calls or send more emails and other communications.
10 Steps To Find Right Prospect
Several sales prospecting experiments have been conducted in recent years. We've compiled a list of the most recent and efficient sales prospecting strategies used by organizations of all sizes to locate the perfect prospects for their company.
1. Establish A Prospect Account First
In any sales prospecting plan, the first step is to establish the ideal customer profile. Examining your prior consumers and their journey is a simple method to generate ideal customer profiles. You'll discover that your high-value clients have similar hobbies, shopping patterns, and other characteristics. These common characteristics will become characteristics of your ideal consumer profile.
2. Locate Potential Paying Prospects
It is pointless to try to offer your products and services to those who can't afford them. When approaching a prospect, consider their financial situation and whether or not they are willing to meet your pricing.
Naturally, suppose you have a prospect who has the financial means to fulfil your price expectations. In that case, you should concentrate your efforts on converting them rather than on other prospects who exhibit interest but don't have the financial means to purchase your products.
You might also look for customers who already are purchasing items and services comparable to yours. Another successful strategy is about ensuring that you are speaking with C-level decision-makers. C-level executives are constantly searching for methods to enhance their company's performance. Introducing your ideas to a C-level executive is a terrific method to get your toes in the door and begin a more productive dialogue with the company.
3. Consider How You Interact With Your Prospects
Your prospects are from a specific demographic. They perceive in similar ways and have similar likes and dislikes, making them useful in the marketing funnel. This also implies that they will most likely congregate in the exact location. Depending on your industry, you'll be able to locate them.
Participating in real estate events and interacting with the audience, for example, will generate numerous potential leads that you can filter into your sales funnel if you're a construction business looking for new builders to work with. Other businesses, too, may locate their target market through trade exhibitions, conferences, webinars, exhibitions, and other events.
Now that there is an ongoing worldwide pandemic due to which significant events and meetings are out. So in such a situation, it is very typical to wonder where you can find your prospects? Well, that is, after all, what the online world is for. Again, the networks that will perform great for your industry will be different from those that work best for others.
If you're a B2B company, for example, you'll discover the majority of your prospects on LinkedIn, Quora, or Facebook. B2C firms, on the other hand, may use platforms such as Instagram or Twitter to determine better which prospects are worth considering and which are not.
It's also critical that you devise a strategy for making it easier for your prospects to locate you. This is best accomplished by developing material that highlights your industry knowledge while also providing value to your business prospects. Blog pieces, guest posts, online fliers, social media advertisements, and SEO are all effective ways to get your prospects' attention.
4. Personalize Your Emails
Email is one aspect that will never be outdated in the corporate world. It is the ideal way to engage consumers on a personal level. You aren't the only one crafting sales letters to warm up prospects, though. It is the most common weapon used by every other rival in any niche to attract leads.
It would be best to do something unique; you need to give your sales emails a push so that they shine out in your receivers' inboxes and stimulate enough curiosity to engage them.
Personalizing your emails to develop a more meaningful relationship with your leads is one of the most effective methods to achieve this. It is not about including the name of your lead in the subject line.
Instead, you should build an experience that seems like it was built specifically for your lead. Here is an example from Nike that demonstrates a level of customization that is sure to pique the receivers' interest.
5. Establish a Referral Program
Referrals are amongst frequently ignored sales prospecting approaches. A referral from a friend or family is worth more than any amount of content marketing. Ninety-two per cent of consumers trust recommendations from people more than advertisements.
It is, therefore, an excellent idea to encourage your current customers to suggest friends who could be interested in your services. In the long term, this will help you build a pipeline of business prospects.
Instead of going the traditional way of using testimonials and customer evaluations to attract new prospects, you might have your clients raise awareness for you. The idea is to make sure that your referral programme is fun and lucrative.
6. Making Warm Calls Rather Than Cold Calls
Nobody likes to be bothered by strangers trying to sell them things and services in return for their own difficult earned cash. That is precisely what cold calls do: they're distant, uninteresting, and may quickly become irritating. New-age customers want to be appreciated.
They desire to form long-term relationships, which should be reflected in your calls. Be pleasant and courteous the very next time you call a prospect. Before phoning, get permission first, then have an honest discussion with them, present your offer, and appreciate them for their attention.
These small acts may make all the difference between a satisfied client and a wasted opportunity.
7. Establish a Presence On Social Media
Prospecting on social media may provide you with a significant number of solid leads. It has the potential to replace cold calling if done correctly thoroughly. This is because social media has given customers the capacity to examine their digital footprint before purchasing.
Improving your presence on social media has a direct influence and powerful impact on your sales figures. The more you are visible on social media, the further you will be recognized as a trusted advisor, and your business will attract industry consumers. As a result, your website traffic will steadily improve, allowing you to create more prospects regularly.
8. Retention, Repurposing, And Retargeting
Your acquisition plan will only be effective for your company if it is combined with a retention strategy. The sales team and the product team must work together to guarantee that the customer has a smooth experience.
A dissatisfied consumer is more likely to tell others about their bad experiences with your company, hurting the brand's reputation and scaring away potential customers. Businesses should increase Customer Lifetime Value, which measures the value a customer delivers to your firm over time rather than merely the value contributed at the moment of purchase.
Efforts to enhance the CLV will instantly lead to efforts to enhance the customers' experience and guarantee that existing customers are retained to the fullest extent possible. Once you have kept your consumers, you may use them to produce new revenue.
Customers can be upsold extra items, services, or purchasing plans by your sales staff. They will be more easily persuaded to acquire more items and services from you if they have previously chosen your products and seen the customer service you provide. As a result, a single consumer provides significantly more value.
9. Make A List Of Your Top Prospects
It would be best if you first qualified your leads before you can begin nurturing them and converting them into prospects. The process of selecting prospects who may be forwarded further down your sales cycle is known as lead qualifying.
The leads you should nurture are those that have been friendly to you and have responded favourably to your products and services. Cold leads that refuse to warm up to you despite your best attempts should be abandoned.
You'll get more significant results if you focus your efforts on other high-value, high-quality leads. Make your clients a priority, and your marketing endeavours will be recognized with more sales than ever.
10. Keep Pre-Made Video Templates in Hand
It is 2021, and you've already wasted a lot of prospective prospects if you're not leveraging video content in your sales efforts. Recording a few video templates and keeping them on hand is one way to integrate video material into your sales process effectively.
You may develop a template for almost every circumstance your sales staff may encounter, including sales presentations, product demos, and client testimonials. If you have a template ready for these scenarios, you'll be able to respond quickly with engaging, high-quality video content.
This reduces the amount of work required each time you speak with a potential client while ensuring more consistent outcomes. Responding almost instantly to your prospects, particularly with a video attached, would always help in making your business seem reasonable. It will also make you appear keen to speak with them and assist them.
Skills To Master To Get The Right Prospect For Your Business
The following is a list of skills that you need to master to get an edge on finding the right prospects for your business:
Ability To Figure Out If The Prospect Is Best Suited For Your Business: The first question that you should be able to answer is if your prospect is an ideal fit for the demographic profile of your business. You must be able to e Examine your current consumers to see if there are any commonalities.
While intuition is crucial, statistics will allow you to define your ideal prospect precisely. Data points like the scale of the business, annual income, number of workers, and geography should be assessed while analyzing the demographics.
Ability To Prioritize In Terms Of Budget, Authority, Needs, And Timing: You must be able to address points like Budget, Authority, Needs, and Timing (BANT).
Budget - It refers to the company size, yearly revenue, or the amount of money your prospect is presently spending on a solution can all be valuable indicators.
Authority - You must do some study on your client and attempt to figure out how influential they are.
Need - You must be able to answer if your client is similar to some of your current clients in terms of need and their most important objectives and hurdles?
Timing - It refers to the timing of the purchase cycle. You must determine the necessity and the requirement of the correct product/service/purchase at the correct time.
Ability To Listen To The Clients: If your clients are spending time with you, they want, need, and expect someone to assist them in providing value, therefore pay attention to them.
Teach your salespeople and customer service representatives to engage and address each prospect with a sincere desire to assist them in making an impression.
Ability To Look At The "Three Fits": There are "three fits" that may quickly distinguish a gold prospector from the rest of the pack. Product-Customer Fit: the product can meet the customer's demands in the long and short term.
Economic-Consumption Fit: the economics make sense for both the client and the product as it is consumed. Problem-Value Fit: the customer's existing problem and the consumer finds value in utilizing the solution to address it.
Ability To Analyse Data: Big data helps major internet corporations identify their ideal target clients. With a smaller dataset, you may use similar strategies. When prospecting, look for standard features among your most incredible clients and target them.
Ability To Articulate The Value Of The Offer: A high-potential candidate has a solid notion of whatever they want and a need they wish to fill. They regard your service as a potential match for that need, and they have the power to make or influence purchasing decisions. They may pose inquiries or voice objections. They are also less concerned with the price and more concerned with the quality you provide.
Ability To Make Your Sales Pipeline Process Clearly Defined: Your sales funnel process must be well-defined regardless of client size. To guide a prospect from lead to potential customer, good analytics are required. Minor prospects should go through the same process, although they may demand extra attention at different points of the sales process. You'll be able to track that journey and adapt operations to close the sale if you have good data.
Ability To Consider Prospecting As Though You Are Forming a Partnership: Prospects with strong potential typically have a partnership mindset, believing in forming long-term partnerships with suppliers that can provide the most satisfactory services/solutions for their needs. They encourage strategic participation throughout the procurement process's life cycle. During the procedure, they also draw in the necessary stakeholders.
Ability To Prioritize Quality Over Quantity: It is crucial to prioritize quality over quantity when prospecting. The 80/20 rule applies in most sales professions. Make sure you're devoting 80% of your energy to the 20% of prospects who have been well screened and approved. The clients on whom you spend this time must be genuine potential purchasers with a validated need.
How Deskera Can Assist You?
Whether you are a sales manager or running your own business, there are tons of duties and responsibilities that you have to fulfill. Using the Deskera CRM system, you can manage your contacts, leads and sales deals. You can use the CRM system to manage all customer data and manage your leads, deals and your sales quota.
Doing so will help you to save the time taken in transferring customer data between the different systems. Having a good CRM system will help you manage your financial and sales reports and be prepared to kick-off your meetings.
Deskera can also assist you with real-time updates about your business like cash flow status, customer satisfaction, inventory management, sales, purchases, purchase orders, customer tickets, customer satisfaction, managing leads, revenues, profit, and loss statements, and balance sheets.
Moreover, it would also help in integrating sales methodology across different platforms onto one system so that you have a consolidated list for email campaigns, leads management, and sales pipeline to mention a few.
It will also help you to sync between your orders, payments, taxes, refunds, product variants, sending out invoices and reminders, facilitating invoice management, and even undertaking follow-ups and advertisement campaigns.
Such a consolidated platform will help you to improve your sales through building effective sales compensation plans and also facilitate faster and well-informed decision-making. It will help you in strengthening your opportunities and being braced for the threats.
Deskera books and Deskera CRM will also be able to ensure the highest customer satisfaction and thereby an increase in net revenues and net profits.
Try Deskera For Your Business Today
Sign Up For Free Tria
Key Takeaways
Professionals in business development should concentrate on learning to recognize prospects with real potential.
The goal of prospecting is to start discussions that will lead to sales.
Prospecting isn't about having however many interactions as feasible but about having the correct interactions.
With a smaller pipeline filled with higher quality leads, the top sales teams complete more transactions quicker.
Existing clients may be a valuable asset in your prospecting arsenal if you take care of them. The key to improving your company's reputation is to cultivate long-term partnerships.
Always keep an eye out for possibilities to upsell or cross-sell to your current customers. Customers loyal to you are more inclined to spend more money with you and engage more in your products.
Make sure you're participating in topics related to your target audience and look for ways to maintain your brand image in front of people's minds.
Ensure you're devoting 80% of your focus to the 20% of clients who have been well screened and qualified.
Make complete use of the online platforms for connecting with potential prospects and attend as many online events as possible to establish in-person relationships with prospects.
There are "three fits" that may quickly distinguish a gold prospector from the rest of the pack. Product-Customer Fit, Economics-Consumption Fit, Problem-Value Fit.
Prospects with good ties with influential leaders in critical decision-making positions frequently have the most promise.
Educate your salespeople and customer service representatives to engage and greet each prospect with a sincere desire to assist them in making an impression.
Related Articles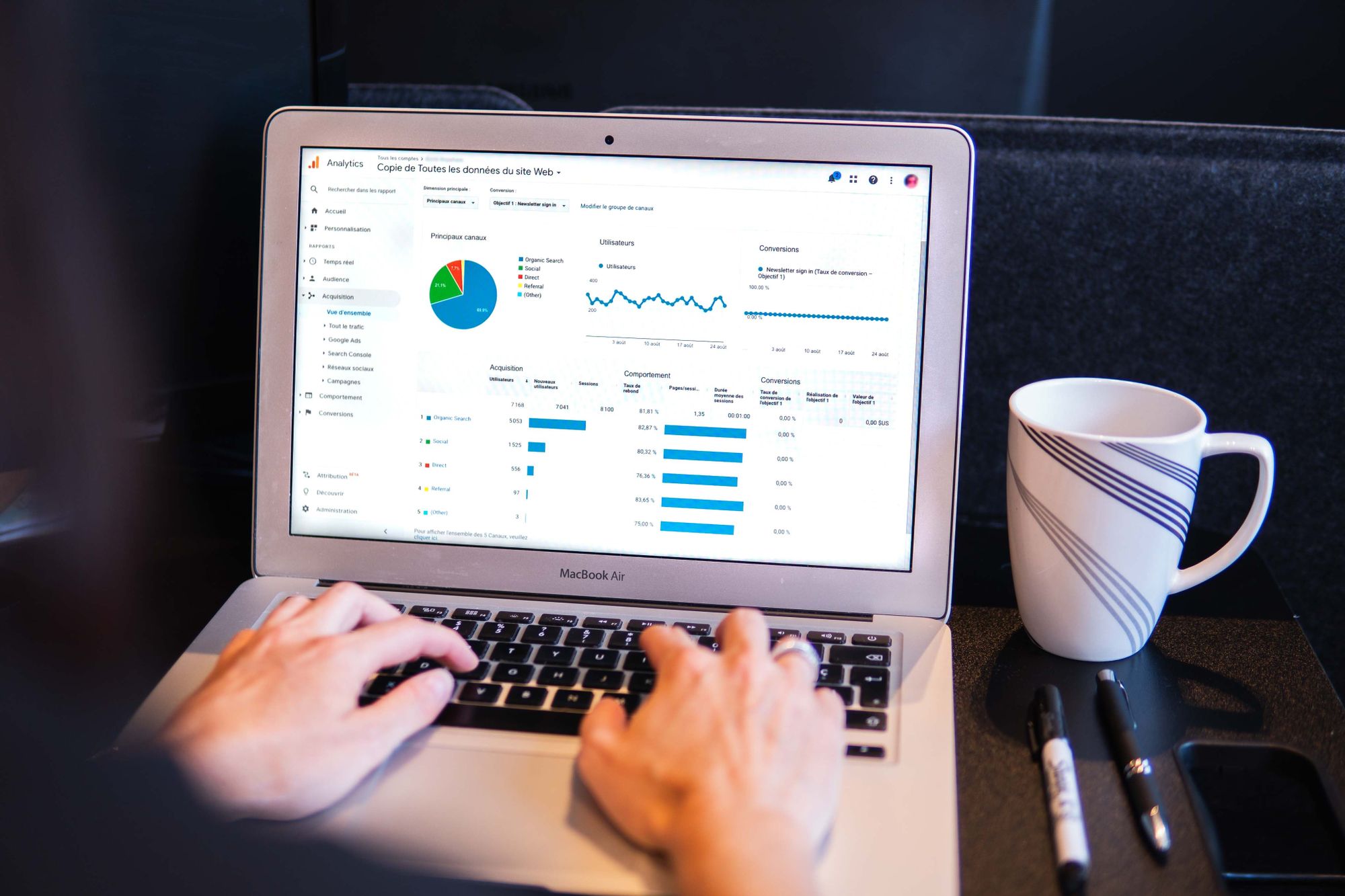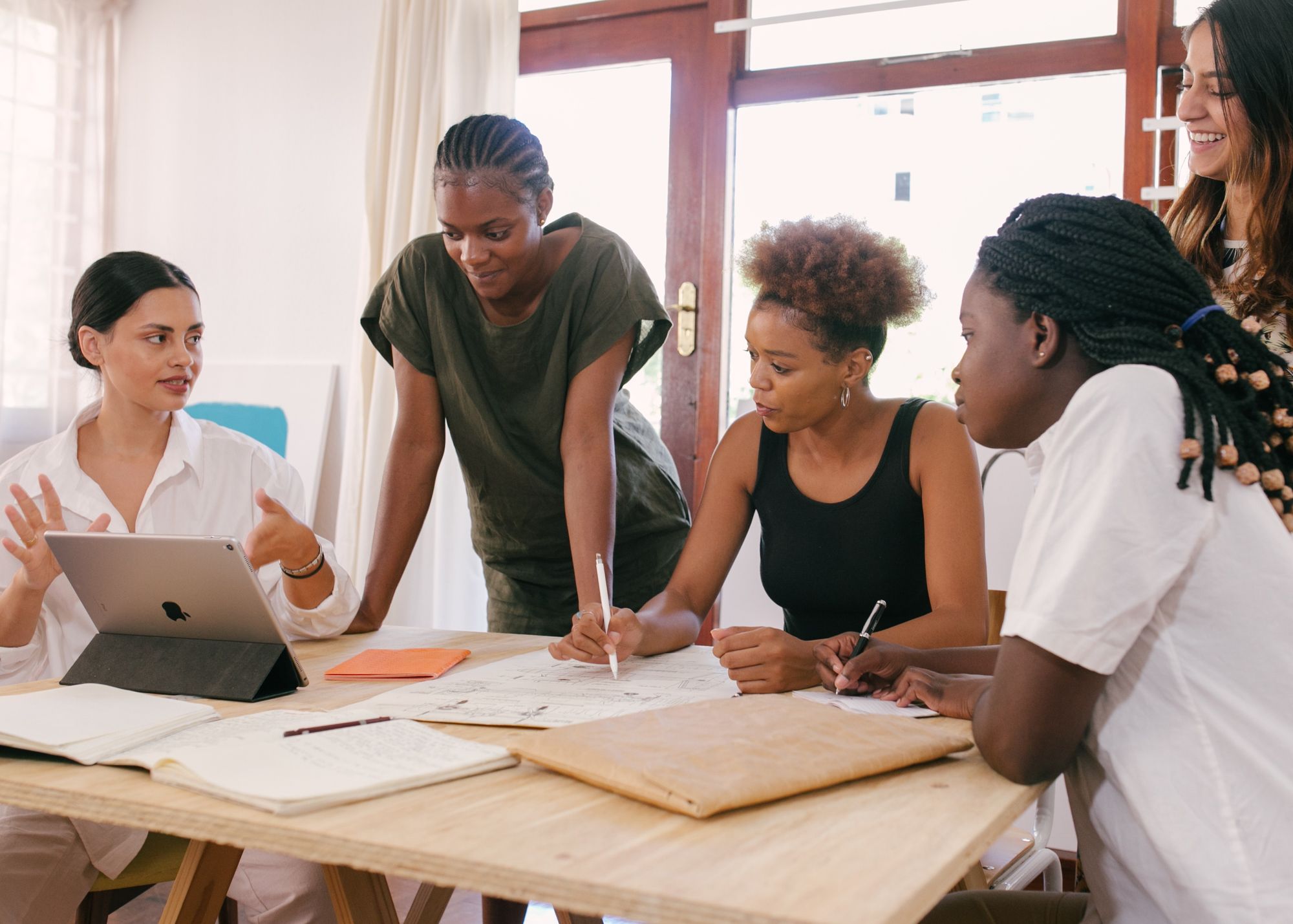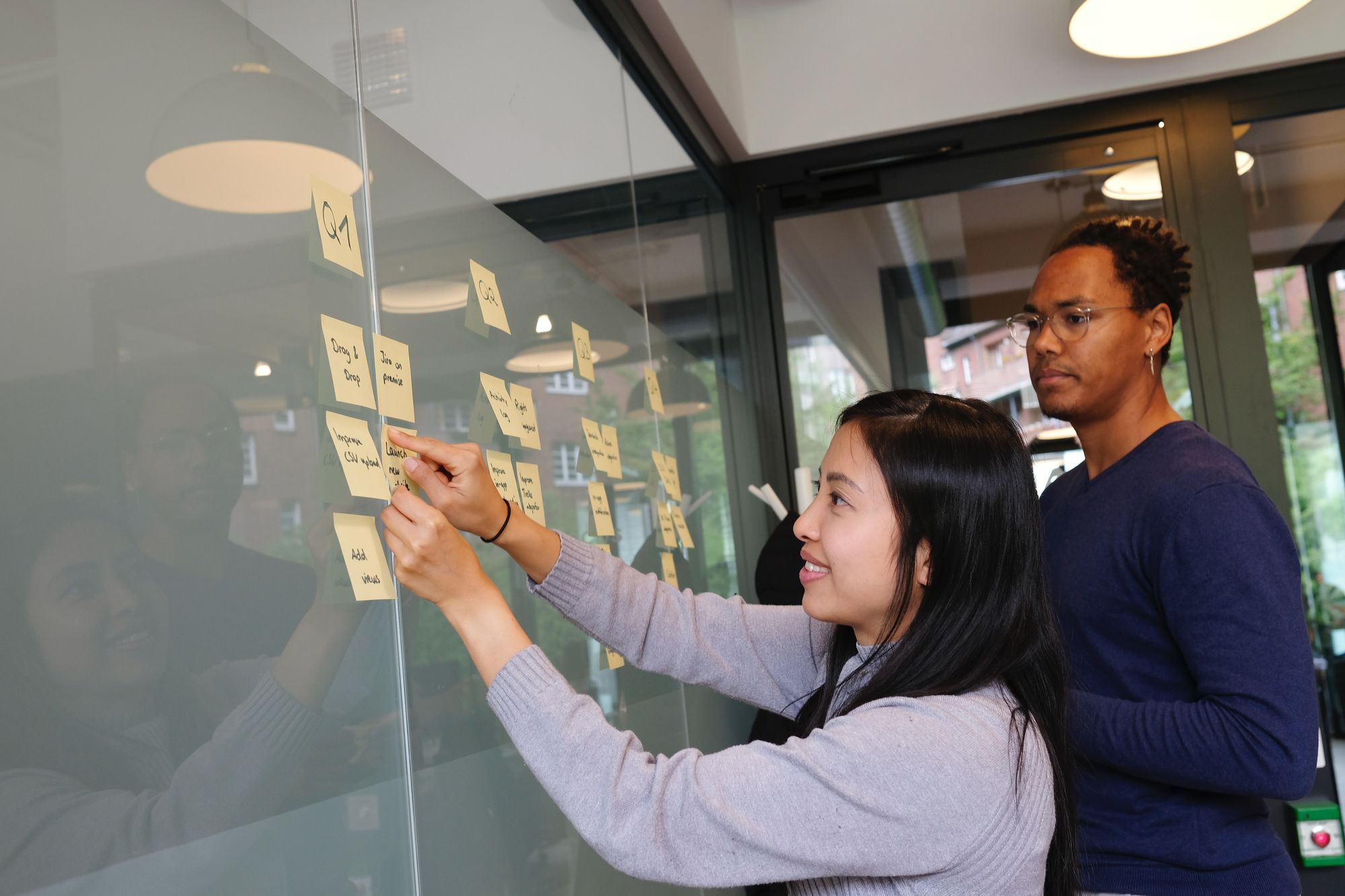 ---
---