In today's pandemic era, the survival of the restaurant industry is dependent on its digital advancements. Due to Covid-19, people hardly come into restaurants, and most food is now delivery-based and app-based. For restaurants to thrive digitally, a robust and integrated management system is a must.
Before we get into the details of an integrated management system such as Deskera, let us look into every restaurant business owner's challenges daily.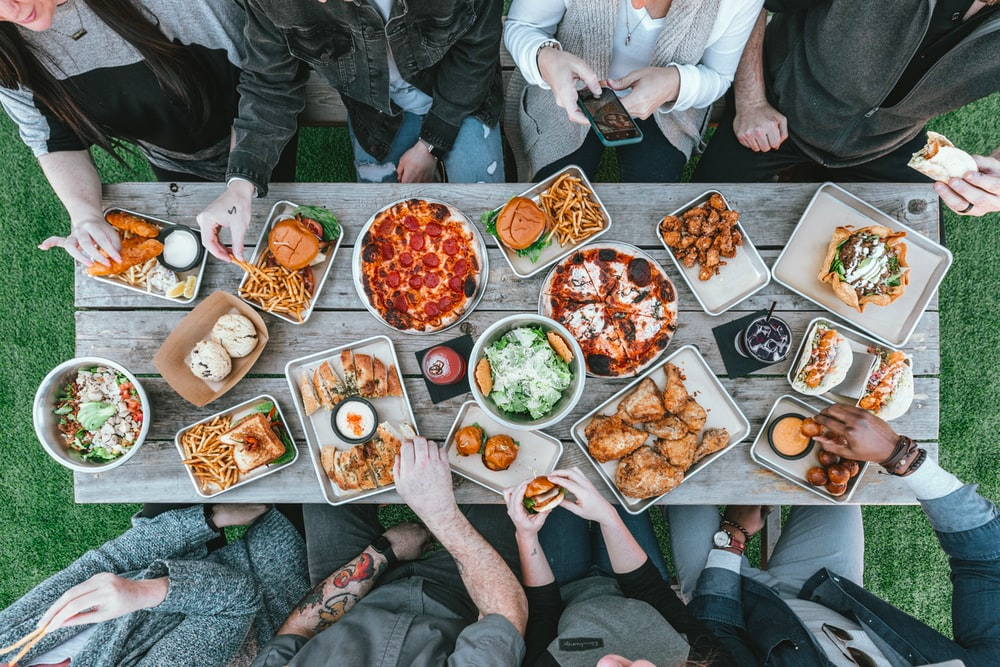 Restaurants have multiple challenges that they face every day when they run a business. From demand forecasting to inventory management, order management, to customer management, a restaurant has many bases to cover. As demand increases and there are higher chances of scalability, the challenges increase. The best way for restaurant owners to make their workflow easier would be to have an end-to-end management system set up.
10 Challenges of a Restaurant Business
Other than demand and inventory-based challenges, owners need to go through the basic process of hiring the right people with the right skills. They also need to look into labor and time management. As a restaurant business owner, running a business becomes a full-time job and a lifestyle. It can quickly become overwhelming to handle multiple challenges.
Let us look at some of the challenges faced by restaurant owners and how to manage these the best way possible:
#1 Stock & Inventory Wastage
The biggest challenge for restaurant owners is uncontrolled stock wastage. A restaurant's inventory management involves several moving pieces. There are always constant changes in inventory.
Ingredients and raw materials - significant expenses in the restaurant business - have a short shelf-life. Even the smallest mismanagement can burn a hole in the owner's pocket. Ingredient costs are a restaurant's most significant expenses, and managing inventory accurately can be difficult.
Without correct information, inventory management, location of goods, the expiration date of ingredients, businesses, receiving date, etc. is hard to be tracked.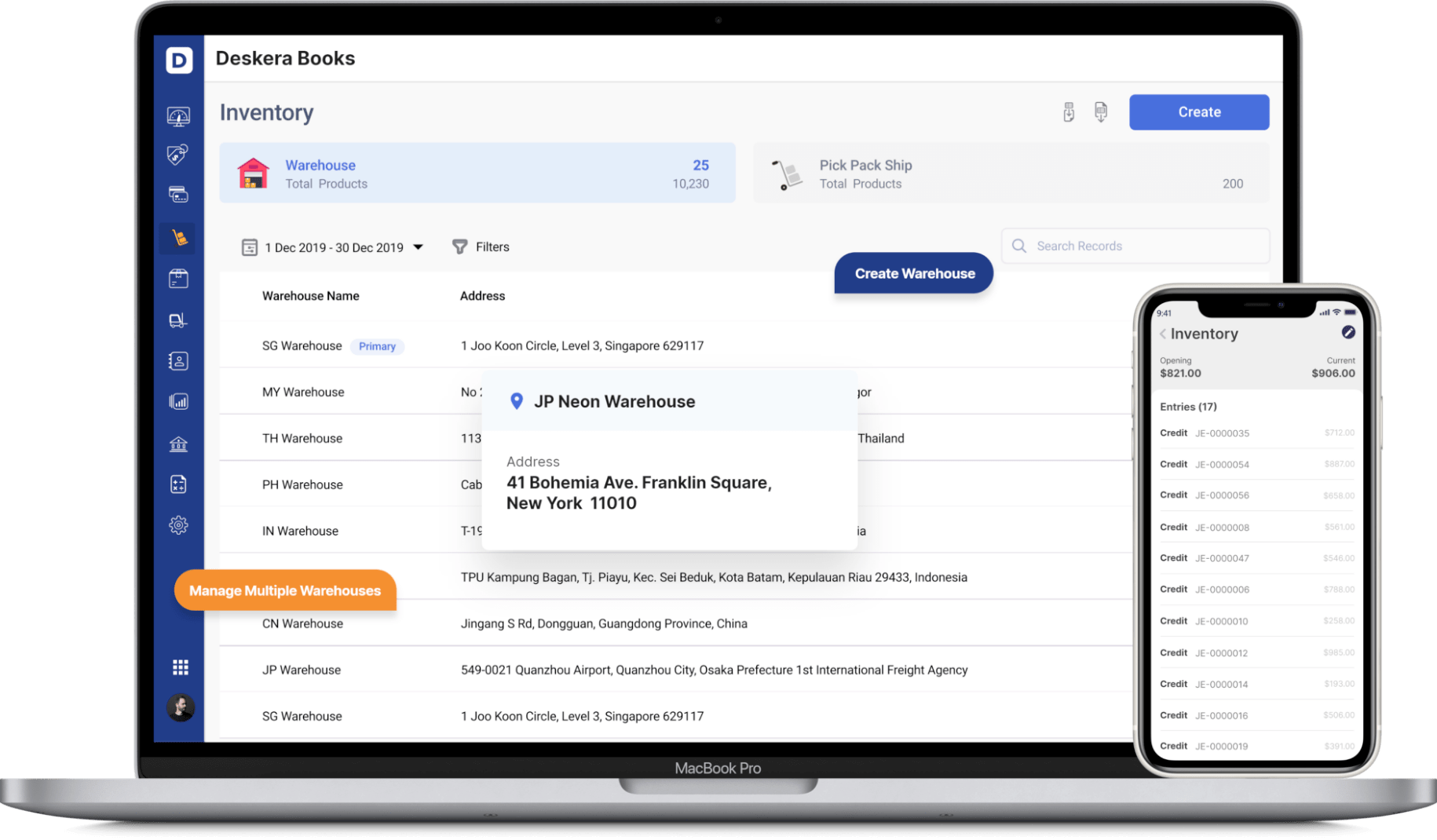 This lack of insights results in a lack of proper planning, ad hoc purchases, and a lot of kitchen wastage.
Because of manual data collection methods, there is a lot of misinformation, inventory loss, and manual recounts, all of which are cost and time-intensive.
Hence, many restaurants use inventory management software, which covers the inventory process from end to end, from counting and transferring to invoicing and ordering. Certain inventory parts can't be automated; however, they can be streamlined through template inventory sheets. Many other time-consuming elements of inventory can be automated, like tracking ingredient costs and creating journal entries.
Managing an accurate inventory is essential for a healthy bottom line. Tools based on inventory, like suggested purchasing amounts, smart ordering or smart receiving, cost tracking of vendor ingredients, help maintain the profit margin of individual menu items.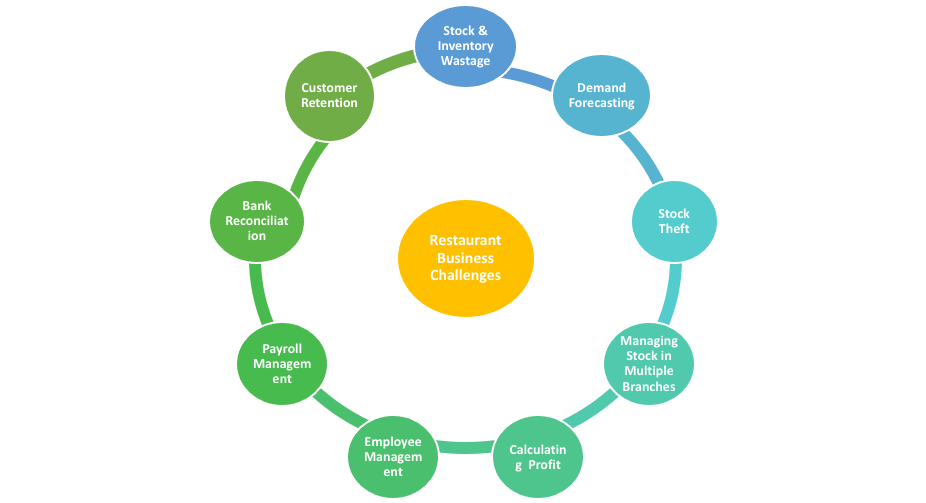 #2 Demand Forecasting
Partial or no record of accurate stock levels at the right time can cost the company and impact its revenue. Accurate demand forecasts of raw materials and ingredients can save these businesses their input costs. Over-ordering, over-portioning, and food waste not tracked during recipe creation and execution all contribute to loss in revenue.
For example:
During festivals, restaurants and food outlets need to prepare for the surge in consumer demands. Many restaurant owners feel the need for software or an application that can share an outlook on seasonal demand and market trends, entailing timely notifications on low stock levels. Business owners can monitor and track the most popular items and the least popular items across all menus. Understanding the relative popularity or demand of menu items and plotting this against their profitability can reveal places where cost savings can be made.
To better calculate a restaurant's purchasing needs, business owners need to deploy technology that tracks and analyzes purchasing data in correlation with its sales. Equipped with these insights, restaurateurs can accurately forecast a restaurant's stocking needs with a low percentage of error.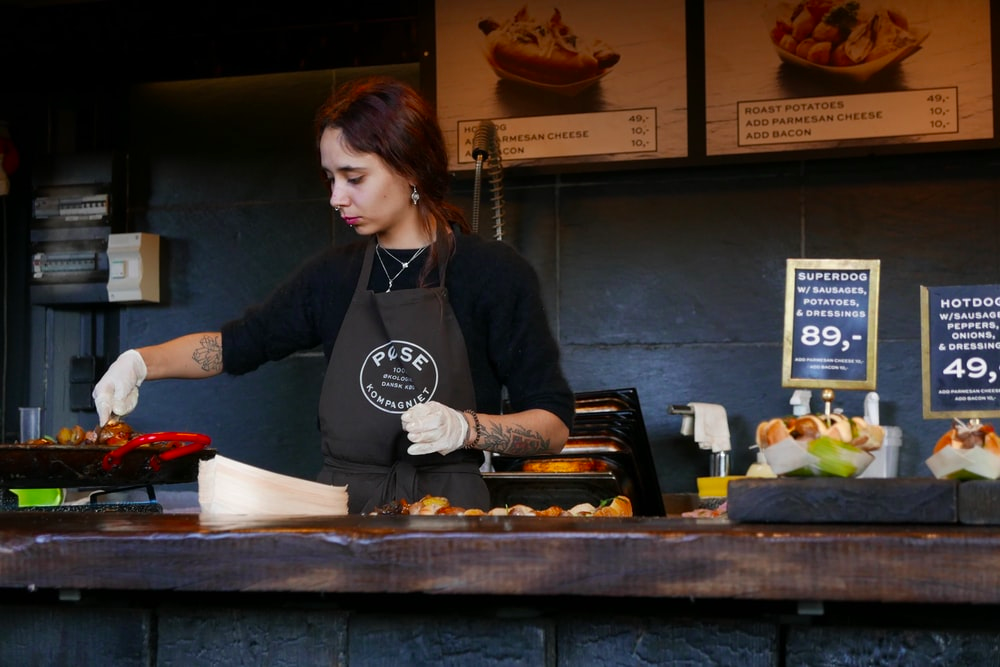 #3 Stock Theft
Stock theft is a harsh reality in the restaurant business. Employee theft accounts for billions of dollars in losses for restaurant owners each year. That's why it's so important to make identifying and preventing internal theft a priority in your business plan.
According to a survey by a restaurant association, internal employee theft is responsible for 75 percent of inventory shortages and about 4 percent of restaurant sales.
No matter how well you think you know your employees, you need to be aware of how prevalent employee theft is in restaurants. Recognizing the signs is important; having tools in place to prevent theft is even better.
#4 Managing Stock in Multiple Branches
Many franchise restaurants have outlets in different locations or can have multiple warehouses. Often, these branches are not in sync with each other. It is easy to overlook issues arising at warehouses other than the primary one you are focusing on or the nearest one.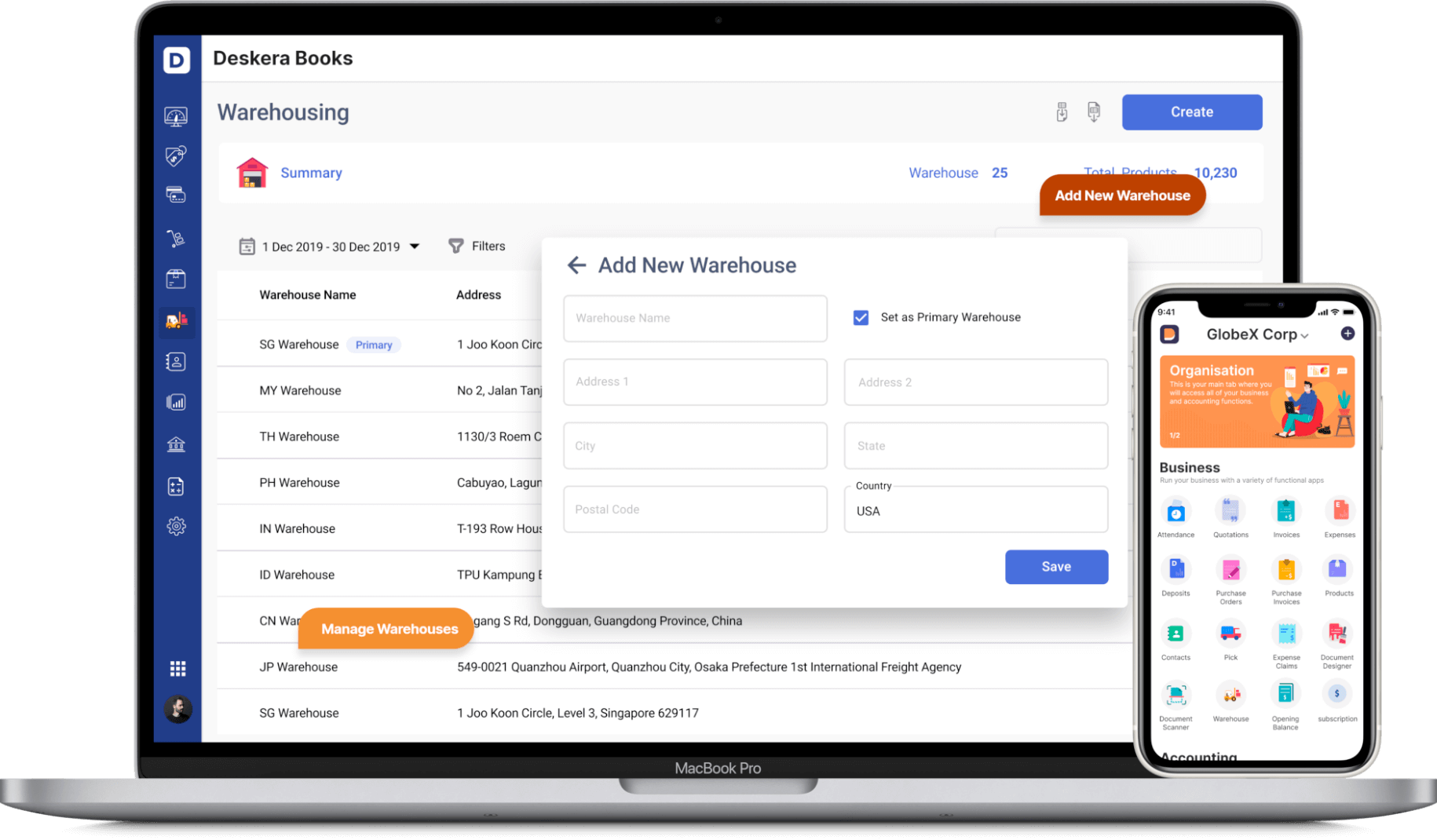 For instance, there may be surplus milk in one branch while a shortage in another. Due to a lack of alignment and coordination, one branch spends money buying the milk while the other branch wastes it. Non-communication among each other affects the overall budget of the restaurants.
An easy way of staying on top of stock levels and ensuring multiple branches hold enough products to meet restaurant demands is to keep readjusting your reorder points as frequently as possible. Issues are bound to happen, and issues will arise at an exponential rate unless you have reliable multi-warehouse management software.
#5 Supplier Management
The success of each and every restaurant depends on its ability to maintain a stable supply chain. Supplier management is the process that makes sure that the maximum value is received for the money that your restaurant pays to its product and ingredient suppliers. Since supplies play a part in the smooth running of your restaurant business, it is important for both supplier and your business to engage properly and effectively.
Restaurants deal with multiple suppliers for kitchen items, utensils, furnishing materials like tablecloths, napkins, and many more. Keeping a tab on reliable suppliers, the best pricing, and on-time delivery is a cumbersome process. Keep track of your supplies using inventory management software.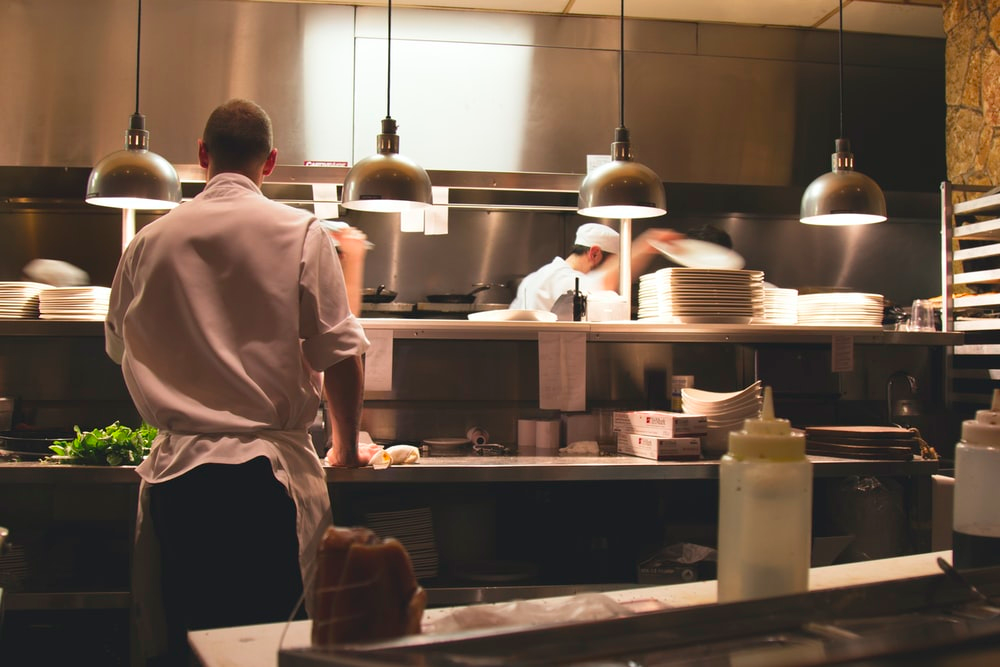 #6 Calculating and Analyzing the Profitability of a Dish
Pricing a food item on a menu is a crucial step. It is a costly trial and error method. Without knowing the exact amount of ingredients used and the demand of the dish, it is tough to calculate its profitability. Pre-costing the menu means you determine the cost of producing every item on the menu under ideal conditions. The assumption is that cooks will follow directions, the portions will be accurately measured, and all the portions will be sold. The results are the optimum costs; in reality, costs could be higher.
Popular and profitable items are ones you want to maintain on your menu. Maintain the specifications of the item rigidly. Do not change the quality of the product served. Feature the item in a prominent location on the menu. You want to sell this item, so make sure that customers see it. If an item is popular but not profitable, you want to see if you can increase the contribution margin without reducing its popularity.
#7 Employee Management
It is essential to hire people with the right skills for the job. It is also vital for you not to overlook soft skills that translate into satisfying customer experiences. In the restaurant industry, employee management is quite a complex task. Restaurant staff work in shifts.
If need be, they are also required to work overtime. Labor is the most valuable asset of a restaurant business owners need to take care of their workforce. Labor shortage leads you to hold onto undependable staff rather than firing them, or constantly over-schedule interviews to fill the minimum number of roles.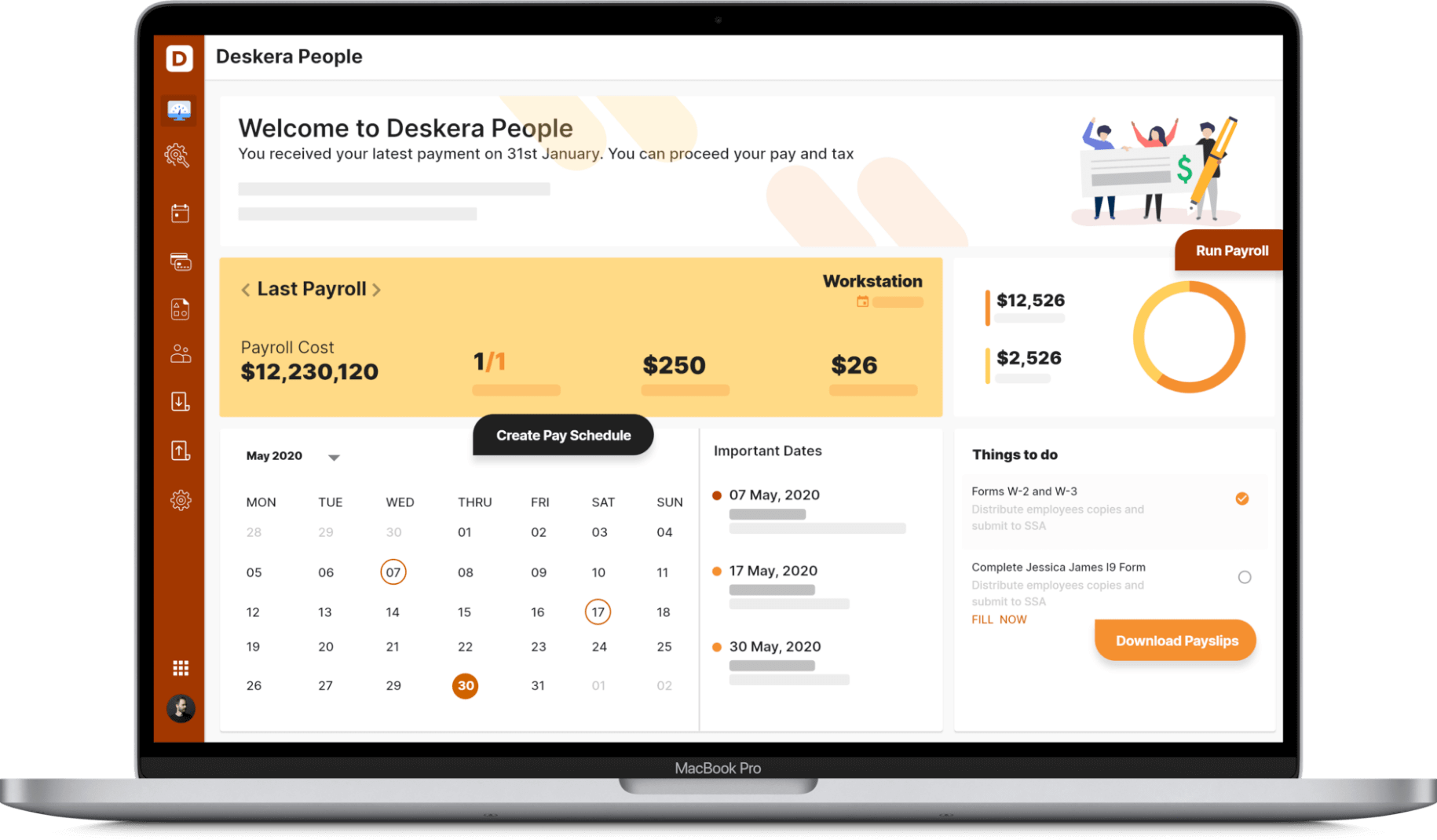 Many restaurant owners are beginning to focus on retention to address finding and training staff within a scarce workforce.
Having an irregular and inappropriate staff shift may lead to under-utilization of the staff. This is evident in this resource on restaurant industry statistics. When overworked, employees may drain out all of their energies as well.
Employees work on a rotation basis, and most have a weekday off. Therefore, it is troublesome to track their leaves, attendance, work hours, and overtime manually.Mismanagement ultimately reduces their overall performance and hampers the restaurant's service. You can use an integrated software like Deskera People to manage your employee.
#8 Payroll Management
As mentioned earlier, restaurant employees work in shifts. Most of them are contract employees.
On certain occasions like festivals, weekends, shortage of staff, they may have to work overtime. When working manually, there are plenty of errors in such complex situations leading to employee dissatisfaction.
Using scheduling and people management software will make it easy for staff to customize their availability. Using Deskera people software, employees can view their payroll, apply for time off, and file their claims and expenses online. This will make sure that you don't stress out on managing your employees and focus instead on training and retaining them.
#9 Bank Reconciliation
Restaurants and F&B outlets are dealing with hundreds of transactions each day. Therefore, real-time bank reconciliations are crucial to identify any discrepancies. A restaurant accounting system that is integrated with the POS system allows you to automate data entry in real-time. Financial transactions are automatically posted in the sales journal, and labor data is aggregated in the system, facilitating data-driven scheduling.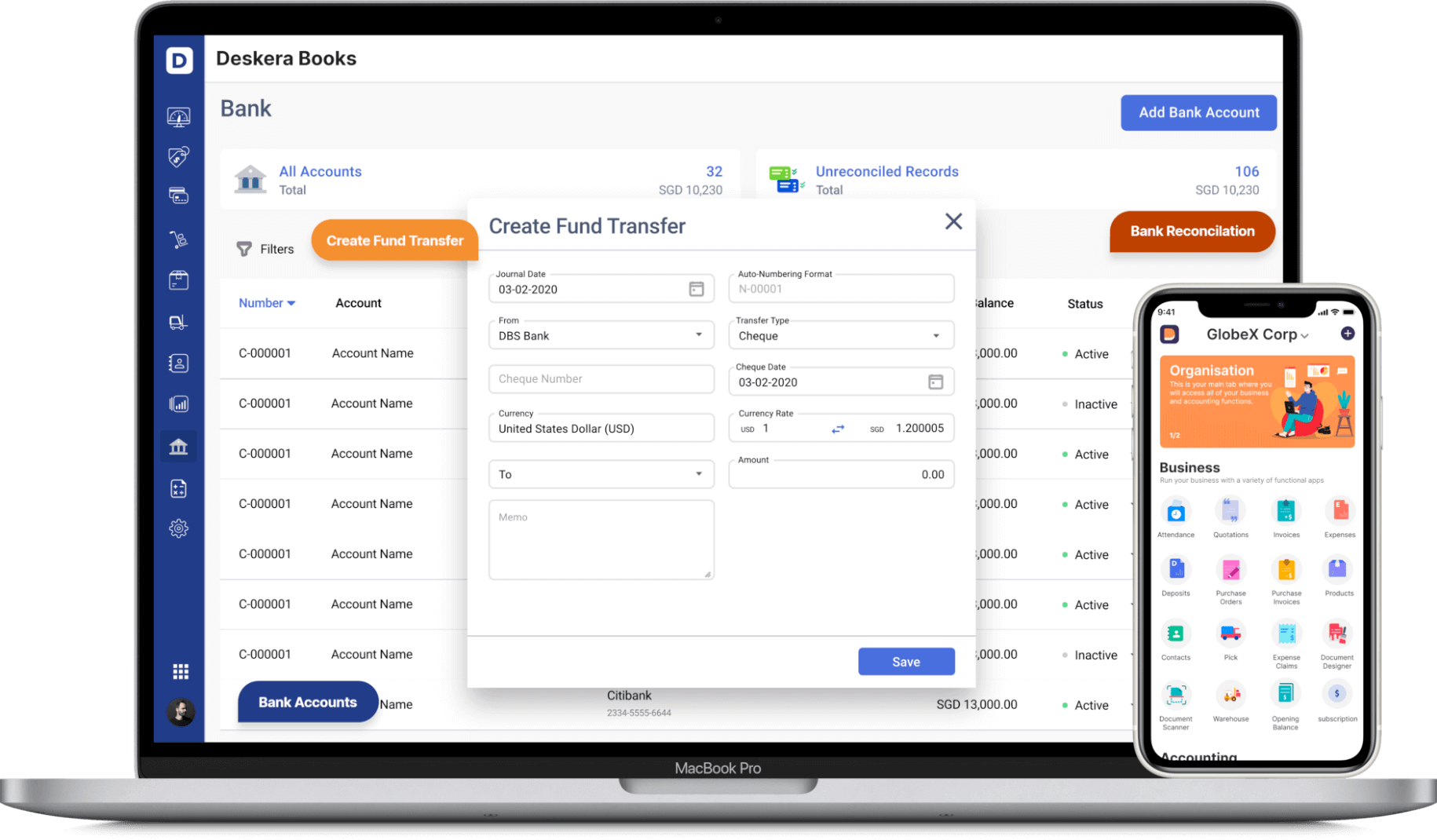 It is impossible to catch fraud and cash manipulations if this integration is not done. Additionally, if this is not done, it leaves you unaware of your actual cash flow, leading to bounced cheques and failed e-payments.
It can cost your business reputation, and you may face legal charges. Outcomes like these affect cash flow, which can hurt the sustainability and future growth of the business.
#10 Customer Retention
The restaurant is a very competitive business, and retaining customers requires a lot of effort. To build lasting relationships with customers, you need to be persistent in your approach. Giving a good and easy customer experience is the first step. Next would be using social media to keep in touch and make them return to your restaurant by keeping them informed of new dishes and celebrations. It is important to remember that returning customers bring in a huge revenue to your business.
Without all the critical information of your customers, you cannot maintain regular touch with them. Using a system integrated CRM software can help you keep in touch with your customers via emails. It can also help you manage the booking and scheduling of your customers.
Integrated Restaurant Management Systems - The Solution To Your Problems
The solution to all these problems lies in the word digitization. Going digital can truly catalyze growth for the restaurant business.
Adopting an integrated restaurant management system to digitize your entire process can be a game-changer in your way of doing business.
So what is an integrated restaurant management system?
Integrated Restaurant Management system= Point of Sale (POS) software + Accounting, CRM & Employee management
The good software management system is an integrated software suite that takes care of all your restaurant business operations with ease right from the front end (POS) to your back end operations. An example of this would be Deskera.
How Does the Restaurant Management System Function?
With an on-cloud integrated restaurant management system, you can automate and streamline your data and centralize it.
Here, your POS system provides the relevant information such as sales, labor, and so on to your restaurant management system.
The back-end restaurant management software uses this data to manage the inventory, menus, and other operational and financial reporting.
To generate actionable insights for day-to-day operational decision-making, communication between your POS system and restaurant management system must occur daily.
Here's how the digitization of processes with an all-in-one restaurant management system can catalyze the growth of the restaurant business.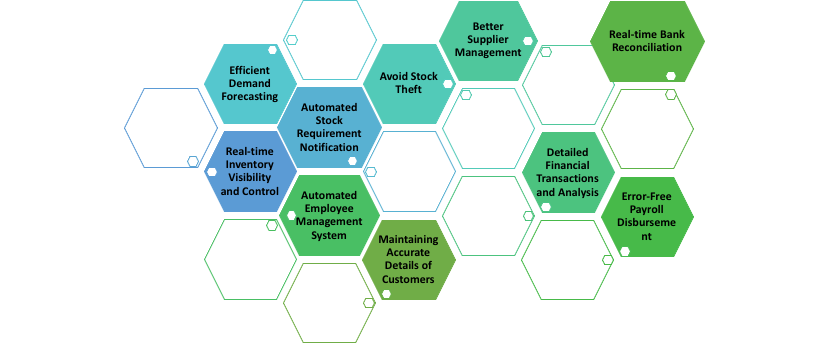 #1 Real-time Inventory Visibility and Control
An on-cloud integrated restaurant management suite helps with real-time inventory visibility and control.
By getting complete opening and closing reports on the go, you are aware of stock availability, consumption, and stock requirements.
You can maintain accurate inventory information, keep records of suppliers and recipes, and digitize purchasing records such as invoices and receipts for easier bookkeeping.
#2 Automated Stock Requirement Notification
You can manage the circulation of stock across all your outlets by receiving stock requirements automatically.
Since the data is centralized, it is easier to do lot/batch tracking, thus, saving you from raw material wastage. By automating and streamlining all the inventory processes, you can lower inventory carrying costs.
#3 Efficient Demand Forecasting
An integrated restaurant management system helps you deal with the demand forecast issue efficiently.
It facilitates a better understanding of seasonal demands and market trends so you can prepare for any upcoming surge or decline.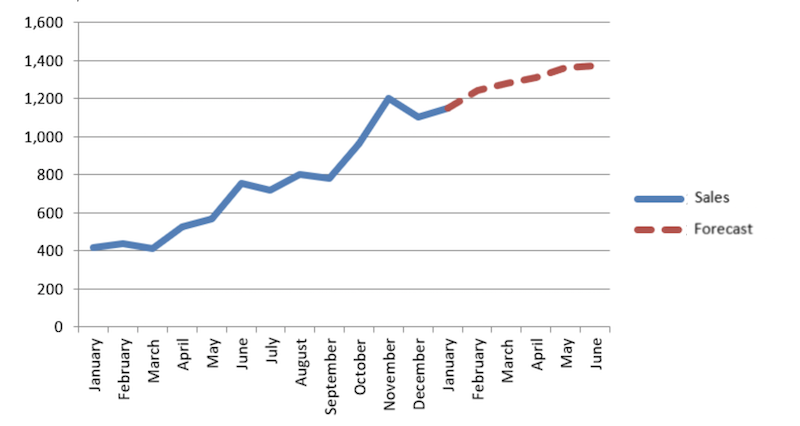 #4 Avoid Stock Theft
To avoid stock theft, you can use the software to create roles and permissions for each task thus, eliminating the scope of internal thefts.
The system also provides details of variance between the outstanding stock to be consumed during the day and the physical stock available at the end of the day.
#5 Better Supplier Management
Managing suppliers becomes quite efficient with this all-in-one restaurant business suite. You can track the purchase history of each supplier so that you are aware of the best rates and other services such as on-time delivery, quality of the supply, and many more.
#6 Detailed Financial Transactions and Analysis
A detailed insight into your financial transactions and analysis showcasing the revenue you earn per item helps you identify which of your menu items earn you the most income and are fast selling.
Analyzing the ingredients and quantity in each dish allows better pricing of your food items and differentiates the stock items that are least selling.
# 7 Automated Employee Management System
Since leave & attendance modules are part of an integrated restaurant management system, you can automate the entire process of managing employees.
The leave management tool can record, track, monitor, and evaluate your employees' leaves and attendance details. The software helps you manage their shifts, their leaves, and replacements.
#8 Error-Free Payroll Disbursement
Error-free and timely salary disbursement becomes effortless as the system takes care of overtime duty, weekends, offs, and other details.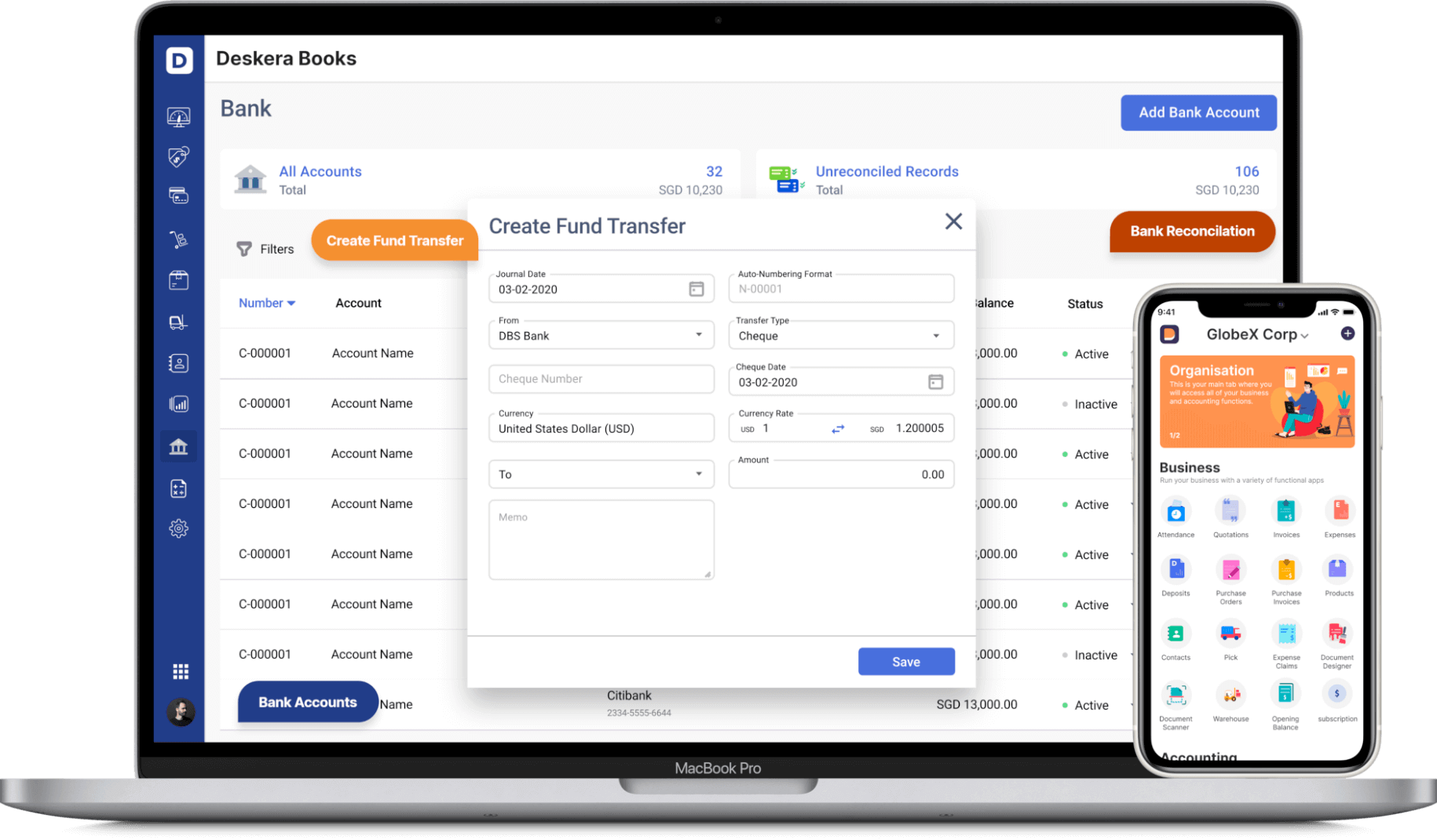 #9 Real-Time Bank Reconciliation
The restaurant management software can easily be connected with the restaurant's bank accounts and thus help in real-time bank reconciliation.
You can reconcile data daily and use rules to match bank activities effectively. You get an accurate view of the cash flow and the actual cash position.
#10 Maintaining Accurate Details of Customers
The software can help you map and maintain customer data accurately by capturing relevant details, saving contacts, scheduling campaigns and outreach programs.
For instance, you can track important dates of your clients like birthdays, anniversaries and reach out to them through various marketing campaigns. You can also build a connection with them by sending them special offers and discounts.
What do Restaurant Owners Need?
Our team conducted an internal survey last year with a sample size of 300 food & beverage cafes and food delivery outlets across multiple geographies such as India, Singapore, the Philippines, and the US.
The team's purpose was to find out the requirements of restaurant owners in terms of business management software. Our observations were as follows:
90% of people responded that they require simple and user-friendly software
87% were not keen on investing too much for the same and
73% wanted a solution involving minimum maintenance
If your requirements are similar, we would like to introduce you to Deskera.
How can is Deskera's Integrated System Help Your Restaurant?
Deskera is an all-in-one solution is a cloud-based software suite consisting of Books, CRM, and People modules. It allows businesses to run their operations and processes smoothly. Deskera can overall help with your business to bring in more leads, manage customers and generate more revenue.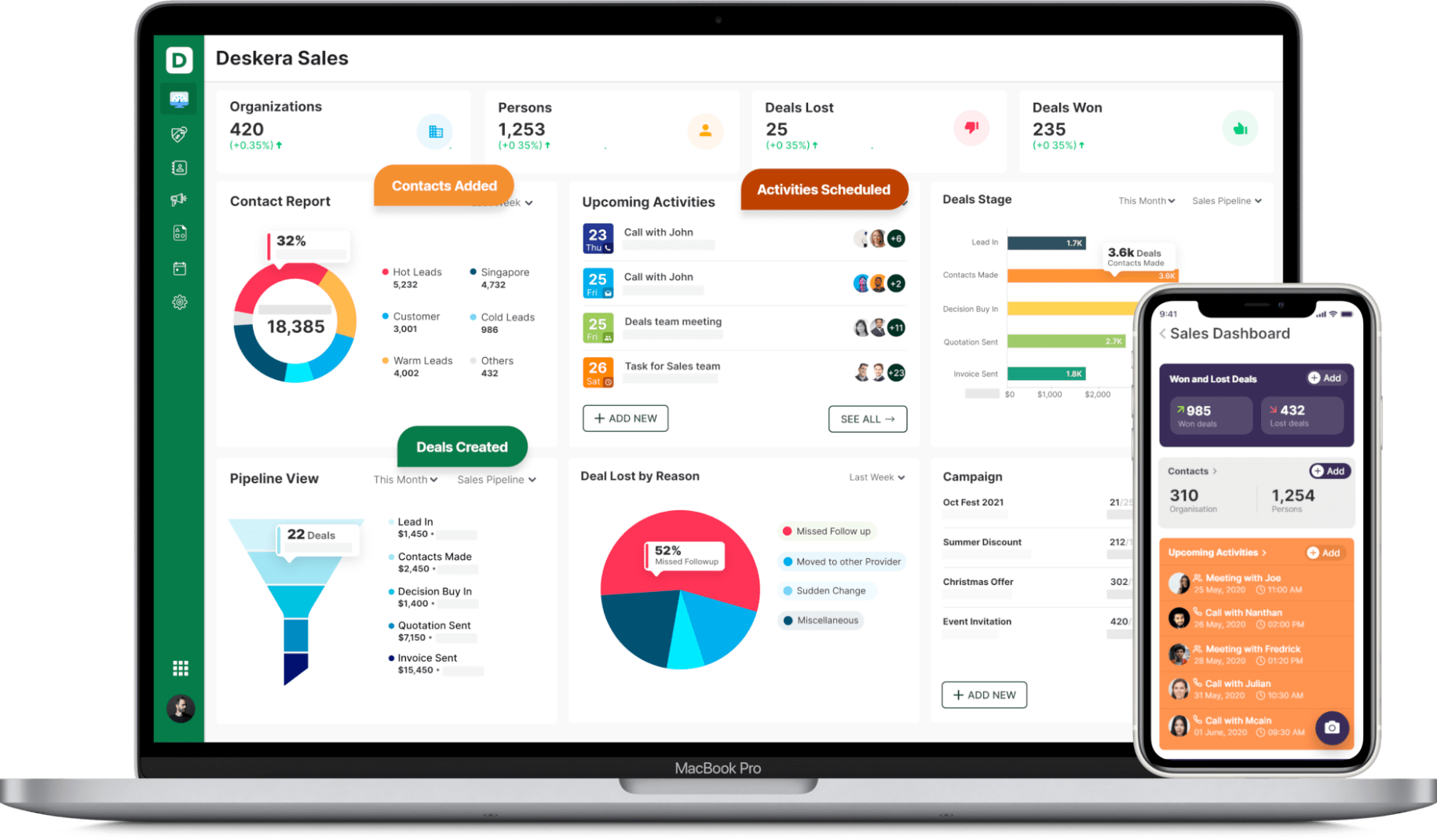 Deskera all-in-one also comes in a mobile app version for both iOS and Android users. Organizations can track all the relevant information on the go through this app in real-time and make informed decisions.
Deskera offers the unique advantage of integrating with multiple channels and applications via its easy-to-integrate capability. Deskera has a marketplace with various inbuilt Integrations.Therefore, it can be integrated into any sophisticated POS system smoothly.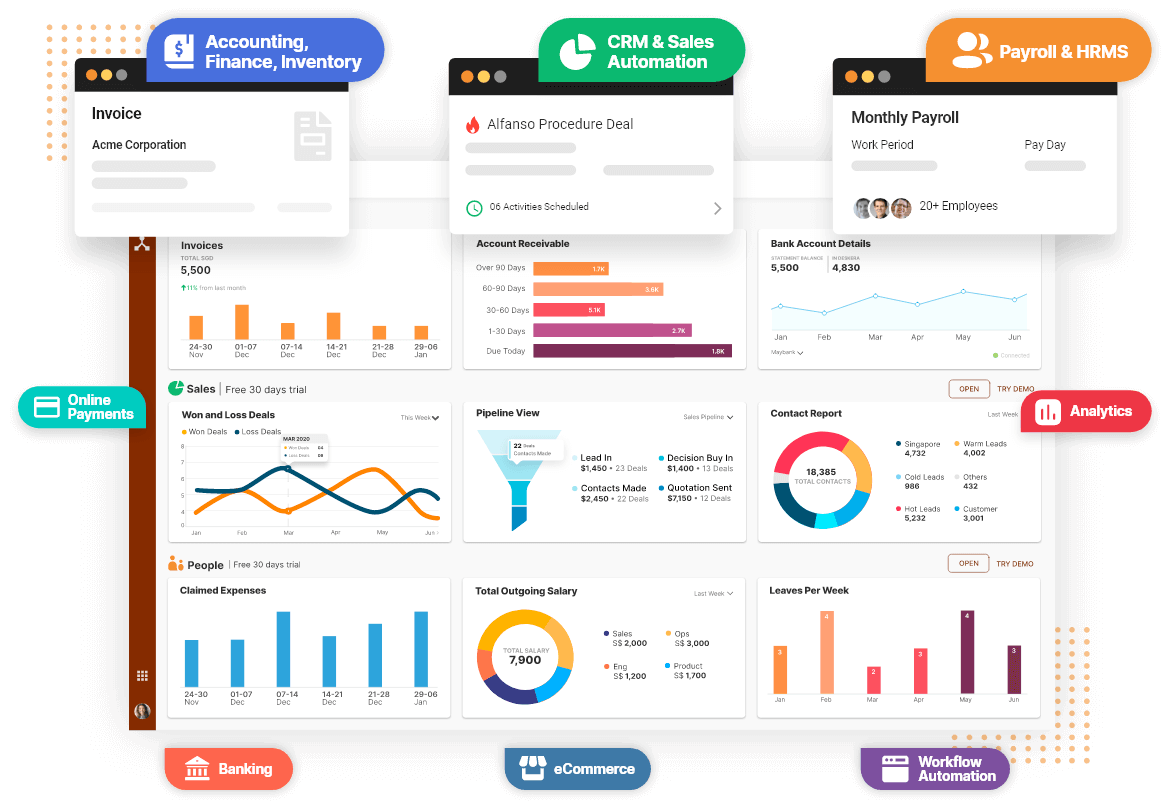 Besides the front-end POS system, restaurant owners can strengthen the other core functionalities of their businesses like accounting, invoicing, inventory management, CRM, expense tracking, financial reporting, customer support, monthly payrolls, and more.
Key Takeaways
As we wrap up this article, here are the key takeaways:
Restaurant business owners face multiple operational challenges
Some of them being stock wastage and theft, and inventory mismanagement
Employee and customer management is also a considerable challenge
All these kinds of mismanagement lead to revenue losses
Digitization of process is the answer to the problems
An integrated restaurant management system can digitize the entire front and back-end operations
It boosts the operational efficiency of the business.
Restaurants can minimize their revenue losses and better manage their employees with an integrated restaurant management system
The software helps improve customer services, leading to customer acquisition, loyalty and retention
Accuracy in accounting and real-time tracking of inventory helps in informed decision-making.
Related Links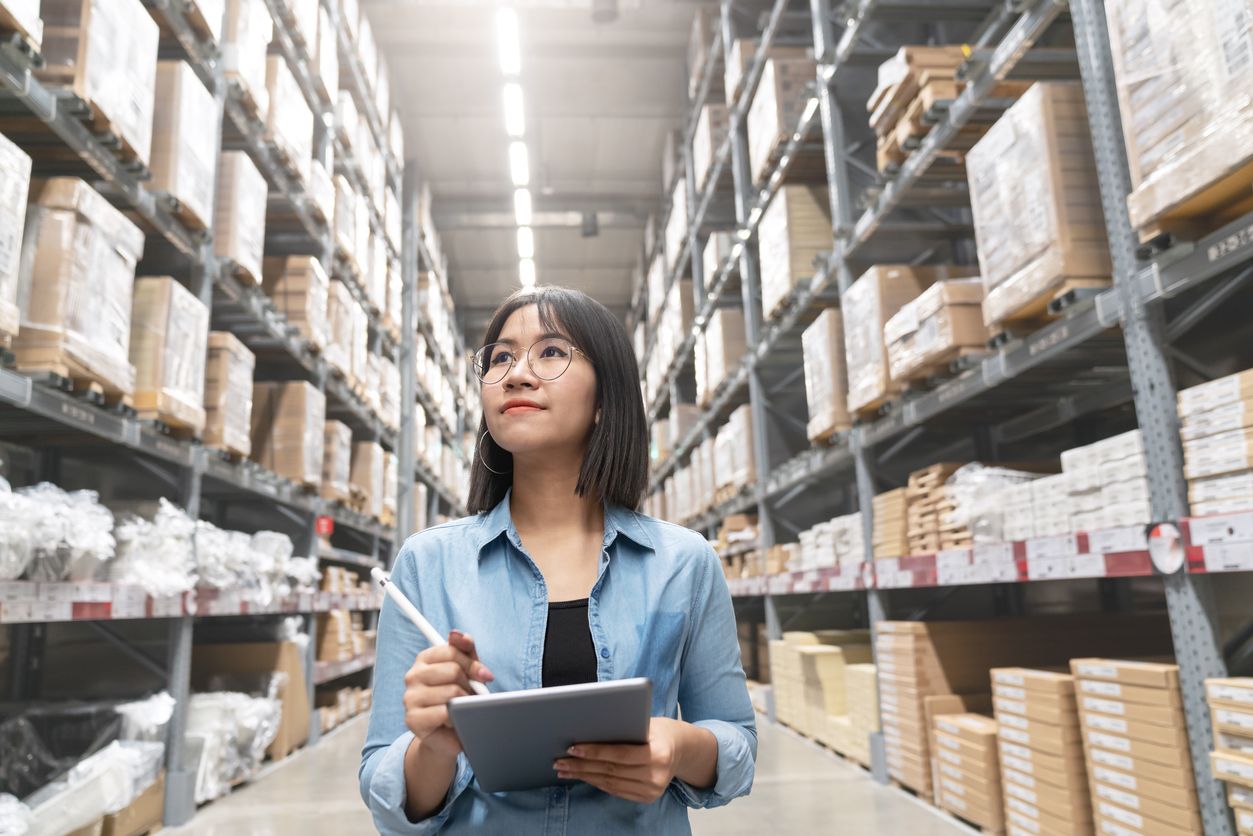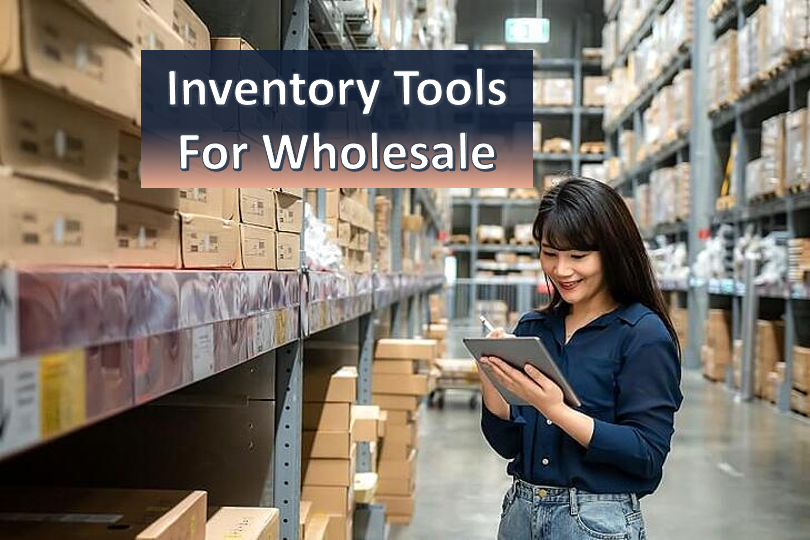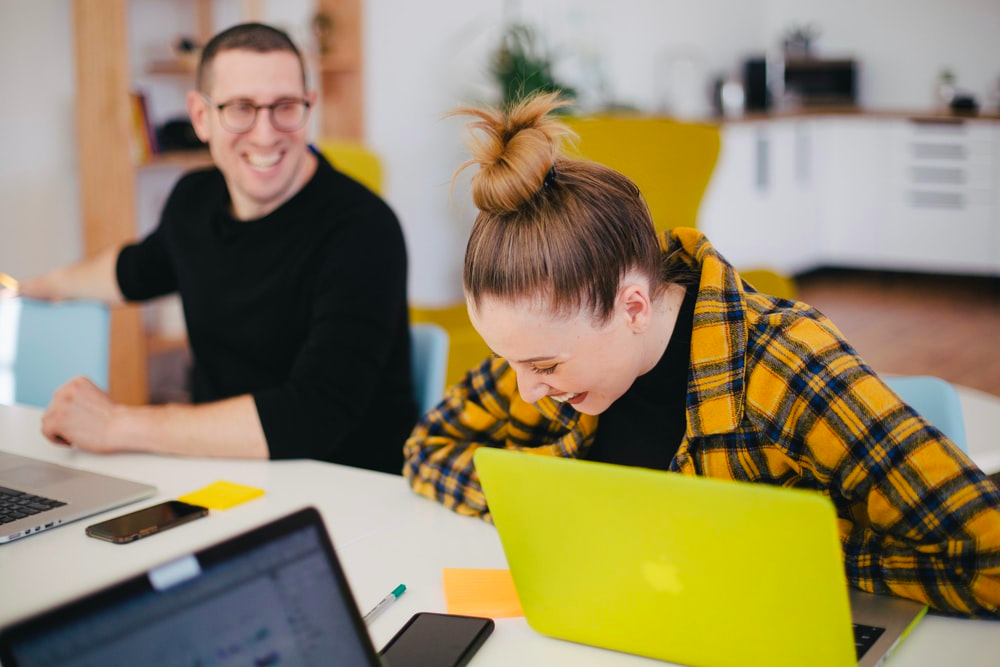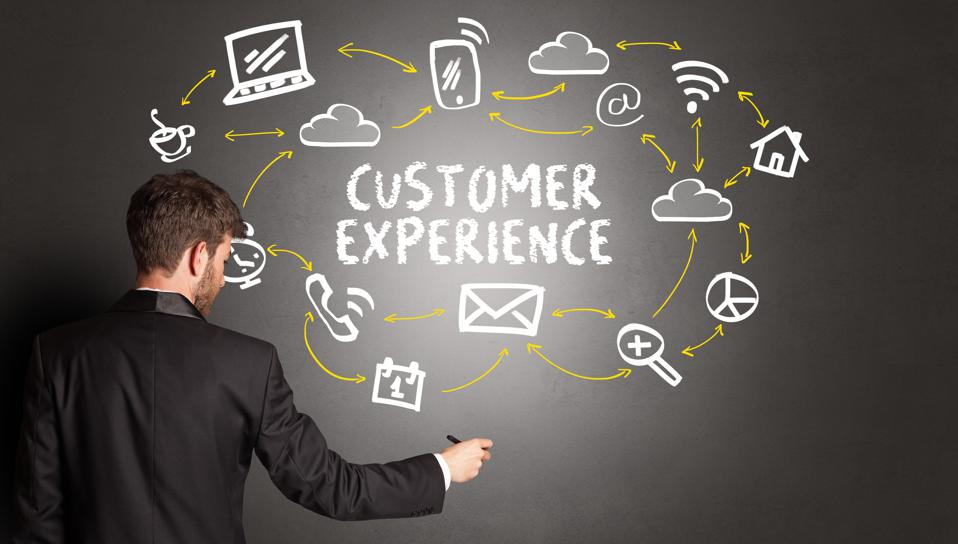 ---
---