First things first "product marketing" and "marketing a product" are not the same. Product marketing includes traditional marketing, but ultimately it's a cross-functional hybrid feature in product examples in marketing that spans consumer research, products, marketing, and sales.
Table of Contents
What is Product Marketing?
What is Product Category Marketing - product examples in marketing?
What kind of product categories are there in marketing - product examples in marketing?
Why is product category marketing so important - product examples in marketing?
5 product examples in marketing along with techniques that you can use
Other Product examples in marketing
What is Product Marketing?
Product marketing depends on the context in which it is used, so there is no clear and quick definition. Product marketing is a function that drives product success and growth by linking customer needs with product features. The value of product marketing through product examples in marketing lies in a deeper understanding of the market, customers, and their needs.
In Product marketing, you need to be familiar with your customers and the market. With this understanding, your product can be positioned more easily in the market and you have the necessary knowledge to acquire new customers, as seen in several product examples in marketing. When promoting a product, you also need to consider how the product meets the needs of your target audience and, of course, depending on the type of product, how it can help you overcome your weaknesses.
Finally, the online market product examples in marketing are so fast that it needs to maintain product relevance as the market and its consumers evolve.
What is Product Category Marketing - product examples in marketing?
Product category marketing is a strategic way to focus on the best way to promote a group of related products. Marketers use this technique to choose the method that best promotes their products and services as suggested by many product examples in marketing. A common way to classify products is how often consumers use them.
Product examples in marketing - marketers can promote weekly purchases such as milk differently as compared to one-time purchases such as holiday packages. Product categories help gang products carrying the same characteristics, benefits, and features.
What kind of product categories are there in marketing - product examples in marketing?
Marketers often categorize consumer goods into different categories based on the buyer's purchase decisions through product examples in marketing. Due to the different purchasing processes of items, marketers take different approaches to attracting consumers. The four main product categories of marketing are:
1. Daily necessities or Convenience Products
Convenience products are products that consumers purchase regularly. These are often cheap items with limited brand differentiation, such as Mouthwash. The costs are the same, so buyers first choose a brand and stick to it. Research on these types of items is also limited because the prices and qualities of similar items are relatively the same. It's important to raise brand awareness, as customers tend to stay loyal to useful products after choosing a brand.
One way to do this is to do a large promotion. Strategic placement also helps facilitate the purchase of items. Product examples in marketing -, placing a product in a grocery store or cash register end cap can encourage impulsive purchases.
2. Shopping goods
These are purchases that require more research than useful items. This is because consumers buy these items infrequently. In addition, they are often more expensive items such as homes and electronics. Buying goods has a huge impact on people's lives, so they spend a lot of time making decisions and comparing prices with companies to find the one that best suits their needs. Product examples in marketing - a home buyer can regularly look at the homes available online and visit several open houses before making a purchase decision. Offer attractive and valuable products to help consumers shop. This may include higher quality than competitors, or similar quality at a better price. When promoting your product, focus on differentiating your items from those of your competitors.
3. Specialty goods
Specialty is a unique product with a loyal customer base. These consumers and target audiences focus on looking for the specific product they want, rather than comparing products and brands. Product examples in marketing - special product - a specific car model. The discipline is often exclusive and is only available to consumers in some branch offices. Develop innovative creations to inspire consumers in your area of expertise. During the promotion, we will emphasize what you can do with the product. It also shows the status that the buyer gets. Product examples in marketing - buying a sports car can describe a consumer as an adventurous person who likes to move quickly. Professional products require targeted advertising to reach loyal followers.
4. Unsought or Unsolicited goods
Unwanted items are items that the buyer has little knowledge of or wasn't thinking about buying. Product examples in marketing -consumers rarely buy a light bulb until they realize that the light bulb in the lamp has stopped working. Other one-sided products are those that people buy from fear and danger, such as carbon monoxide detectors and life insurance. When selling unsolicited merchandise, focus on reminding consumers that the merchandise exists. Also, remind them to buy the item for future instances. This is a place where you can attract customers by showing them the challenges and benefits of not buying them in an emergency, such as installing a generator in the event of a power outage.
Why is product category marketing so important - product examples in marketing?
Product category marketing and product examples in marketing are significant in helping marketers decide how they can promote their products and meet consumer expectations. Effective use of product examples in marketing and product category marketing can help your brand stand out from the competition and can soon become the first choice for consumers. Other benefits of using product examples in marketing and product category marketing are to define product benefits and identify existing competitors. You can surely apply the principles for a successful campaign that are:
Emphasize the benefits of style
Be 100% honest
Use humor
Don't use silly gimmicks
Communicate what is important to the market
Don't fall into the bashing trap of your competitors
5 product examples in marketing along with techniques that you can use:
1. Importance of Story-telling in Product Marketing?
You must talk about your product and tell stories to your potential leads about them, but instead of making up a story, take potential customers behind the scenes.
In the early 1900s, the outlook for Milwaukee Brewer Schlitz was poor. They were ranked 8th among American breweries and had little prospect of growth. They finally hired Claude Hopkins from Racine, Wisconsin's J.L. Stack agency.
At that time, all brewers shouted about the "purity" of beer. Without clarifying what "pure" means. Hopkins did nothing to help Schlitz until he had a complete understanding of Schlitz's products and markets.
So, Schlitz had him tour their brewery. He showed a mirrored room with beer dripping down a pipe that filters air to purify the beer. Each pump and tube was cleaned twice a day.
Schlitz then sterilized each beer bottle at least four times. Eventually, Hopkins saw a 4,000-foot-deep Artesian well-supplying water. Schlitz attempted 1200 experiments to create the mother yeast cells used for brewing.
So Hopkins' first question was, "Why don't you tell your market that how you are doing this?" Schlitz's answer: "All brewers do that. It's not a big deal." You were right. But Hopkins urged Schlitz to promote it because other brewers didn't do it. The story will reveal that it is "pure" to the consumer. So Hopkins created an ad like this: Oh ... and a slit?
All this resulted in a quick move of the American beer brand from 8th to 1st place in just a few months.
Do not work against brand awareness (or product category)
Carefully consider your core audience before launching and promoting a product that does not resonate.
Many product marketing campaigns fail miserably. So large brands can go far beyond market awareness. Product examples in marketing - Life Savers launched soda in the 1980s. It worked well in the taste test. However, when it was sold nationwide, it was not as expected. It turns out that consumers thought they were drinking liquid candy. It was not liked by many people.
Product examples in marketing - Clairol's Herbal Essence Shampoo has been a huge success with provocative advertising. But in 1979 their Touch of Yogurt shampoo spectacularly bombed them. A confused customer ate and got sick! Hmmm ... what about hairy yogurt? In addition to that, Clairol used real yogurt (without artificial fragrance) in this shampoo. It's a dairy product, so it's rotten and has a filthy smell.
Product examples in marketing - McDonald's made a big swing at Arch Deluxe and missed it. They turned hamburgers to more demanding customers: adults. At that time, McDonald's was mainly known as a children's restaurant. Have you ever thought about eating a lot downtown ... and thinking about McDonald's? Not so in your market. I think they "did not love" it. McDonald's has saved the US $ 300 million in research, manufacturing, and marketing of Arch Deluxe, an "adult-tasting burger." And now it's one of the biggest product flops in history. But strangely, it still exists in France and Russia.
Do what your competitors aren't doing
Try something new. Be prepared to fail. Competitors are afraid that they will lose their position in the market and will never be regained, so they want to "play safely" and do the same.
Product examples in marketing - At the height of Nike's first growth blast, they tried without fear that other companies wouldn't do it. They failed. Sometimes on a large scale. In the 1980s, they tried to enter the casual shoe market. And it lags behind Reebok in the UK, America's premier athletic shoe leader. But it didn't stop Nike. From the 1970s to the early 1980s, they used marketing tactics that were unknown at the time, sometimes ridiculed.
It's an advertisement by a celebrity. Romanian tennis player Ilie Nastase, lovingly known as "Bucharest Buffoon" because of his disgust on the court, was Nike's first prominent athlete in 1972. It was the best in the world in 1973 and 1974. Middle-range star Steve Prefontaine was another major addition in the mid-1970s. By 1980, this strategy had boosted Nike's IPO and sales to $ 270 million. ... and in 1985 they persuaded "Michael Jeffrey Jordan" to support their shoes.
Fascinatingly, Jordan was Adidas' lifelong lover. But Adidas didn't offer him a deal. He was not a superstar at the time of signing. But by 1990, Nike had sales of $ 2.2 billion. And last year it was close to $ 32.4 billion. Today, Adidas is about one-third the size of Nike. And Reebok is about 1/45. Check out one of Nike's early commercials starring Spike Lee and Michael Jordan: And today, they are pushing the boundaries by welcoming women from the Middle East to participate in sports.
Not all products can afford celebrities, but the ones who can – should try it.
Sell to your existing customers
You don't necessarily have to find a new audience to increase product sales. You can also increase the demand from enthusiastic fans.
Product examples in marketing - In the early 1990s, Pepsi and Coke dominated the beverage market. Both spent over $ 100 million to promote just one of the brands. At the same time, California's milk consumption has declined. So things weren't good for California dairy farmers. Still, the National Dairy Commission and the California Advisory Board had to try something with a small advertising budget of $ 23 million. Eventually, they turned to advertising agencies Goodby, Silverstein, and Partners (GS & P).
Previous campaigns sought to attract people who did not drink milk. However, a GS & P study found that advertising to current milk fans would be effective. Through focus groups, they discovered that consumers only drink milk with something else. Moreover, they don't think about it until they're gone. This created the first commercial. "Do you have milk?"
This is one of the biggest advertising campaigns to date. It was aimed only at Californians, but it has become a cultural phenomenon. It seems to have been a commercial forever, as it is deeply rooted in the hearts of Americans today. The immediate results weren't bad either. Nationwide milk sales were down, but in California, they increased by 7% until 1994. And the campaign itself brought three Gold Clio.
Make exciting promises-what you can keep
Product marketers need to promise something that people get excited about. But if your promise is a lie, you will get into trouble.
Product examples in marketing - A 2009 press release from Consumer Reports uncovered a myth about three expensive abdominal muscle machines.
AbRocket ($ 100) that promises the body you always wanted
RockNGo Exercise Machine ($ 230) that feels almost like training
Red Exerciser DX ($ 175) helps users "lose the central 4 inches in 2 weeks"
In all cases, each machine moved the abdominal muscles as or more effectively than the abdominal muscles without the machine.
A "big promise" makes a big difference to your customers. But you must deliver it.
Product examples in marketing - Consumers today read reviews on Amazon and other websites to see how well their products work. Making a promise without keeping it means surviving until a market is found. You don't have to keep your promise exactly. However, they need to provide sensational value.
Product examples in marketing - Tim Ferriss's "4 Hour Work Week" sounds incredible. However, the content of the book does not reduce your working hours to just 4 hours. But it gives you a plan to "escape the 95th day of work, live everywhere, and join the new rich." And Tim's Market thinks it's pretty cool.
Other Product examples in marketing:
1. Product examples in marketing - Coca-Cola product marketing use cases
Coke Coca-Cola: Classic Renewal Location: Atlanta, Georgia Product Marketing Usage: In the summer of 2014, Coca-Cola launched a Share a Coke marketing campaign. The company replaced the traditional Coca-Cola label for selected beverages with the label "Share cola with ____." Coke has inserted 250 of the most popular name rotations for young American adults into the gap.
People hurriedly found a can with their name and the name of a loved one. This campaign increased cola sales. This is an impressive feat, considering that it had been stable for 10 years before. Moreover, it was a reinvention of the classic product and a marketing move for goto products. Since its first summer, personalized labeling has become an annual tradition of the company.
2. Product examples in marketing - Apple products
Apple: iPhone.
Said enough. Location: Cupertino, CA Product Marketing Method: Apple rarely encounters product marketing, but the first iPhone launch in 2007 was one of its most spectacular achievements. It started with Steve Jobs' keynote at MacWorld 2007, where he introduced the iPhone as an "iPod, a phone and internet communicator" in one. This device wasn't the first touchscreen phone, camera phone, or internet-enabled phone (had a Blackberry, remember?), But Jobs has all these user-friendly combinations.
In fact, throughout his speech, he focused on convenience and listed the benefits and possibilities of each feature. The rest of the iPhone launch was just as effective. The ad highlighted the phone's most ground-breaking features, such as an on-screen keyboard that pops up when needed. Meanwhile, all the elements, including Jobs' keynote, were aimed at existing Mac and iPod enthusiasts and prompted a move to new devices. This is a trademark of perfect product examples in marketing.
3. Product examples in marketing - Fenty Beauty Product Marketing Use Cases
Fenty Beauty: Product Inclusiveness
Location: San Francisco
Product Marketing Usage: Fenty Beauty has never used the word "inclusive" in marketing materials, not to mention brand inclusiveness. It is built into the product. The superstar singer and business mogul Rihanna leads this billion-dollar beauty brand and offers cosmetics in a variety of skin tones.
For example, Fenty Foundations are available in a whopping 50 shades. The CMO of Fenty's parent company, Kendo Brands, writes that everyone was mixed with "nuances" and real skin tones in mind. Diverse groups are also reflected in Fenty's marketing. The synergies of the product and the message suggest a good product marketing team.
For example, Fenty Beauty Instagram features models with different skin tones, including ultra-pale redhead models, Latin women, and Rihanna herself.
Conclusion
Product examples in marketing are umpteen and there is a learning and pro-tip attached with each one of them. You can relate real-world scenarios with them, correlating the popularity of the massively successful marketing strategies. The more you watch these Product examples in marketing, the better you will realize how real product marketing can help you grow your brand, sales, and ROI instantly.
Key Takeaways
If you want to promote your product, you need to place them in a way that attracts new prospects. You should be ready with answers related to the following questions:
Who is this product suitable for?
What does this product do?
How is this product different from what is already on the market?
It's unlikely that you'll create a whole new product that no one has ever seen. Therefore, product marketing using extraordinary product examples in marketing is the placement of products in a unique way that sets them apart from the competition.
Related Articles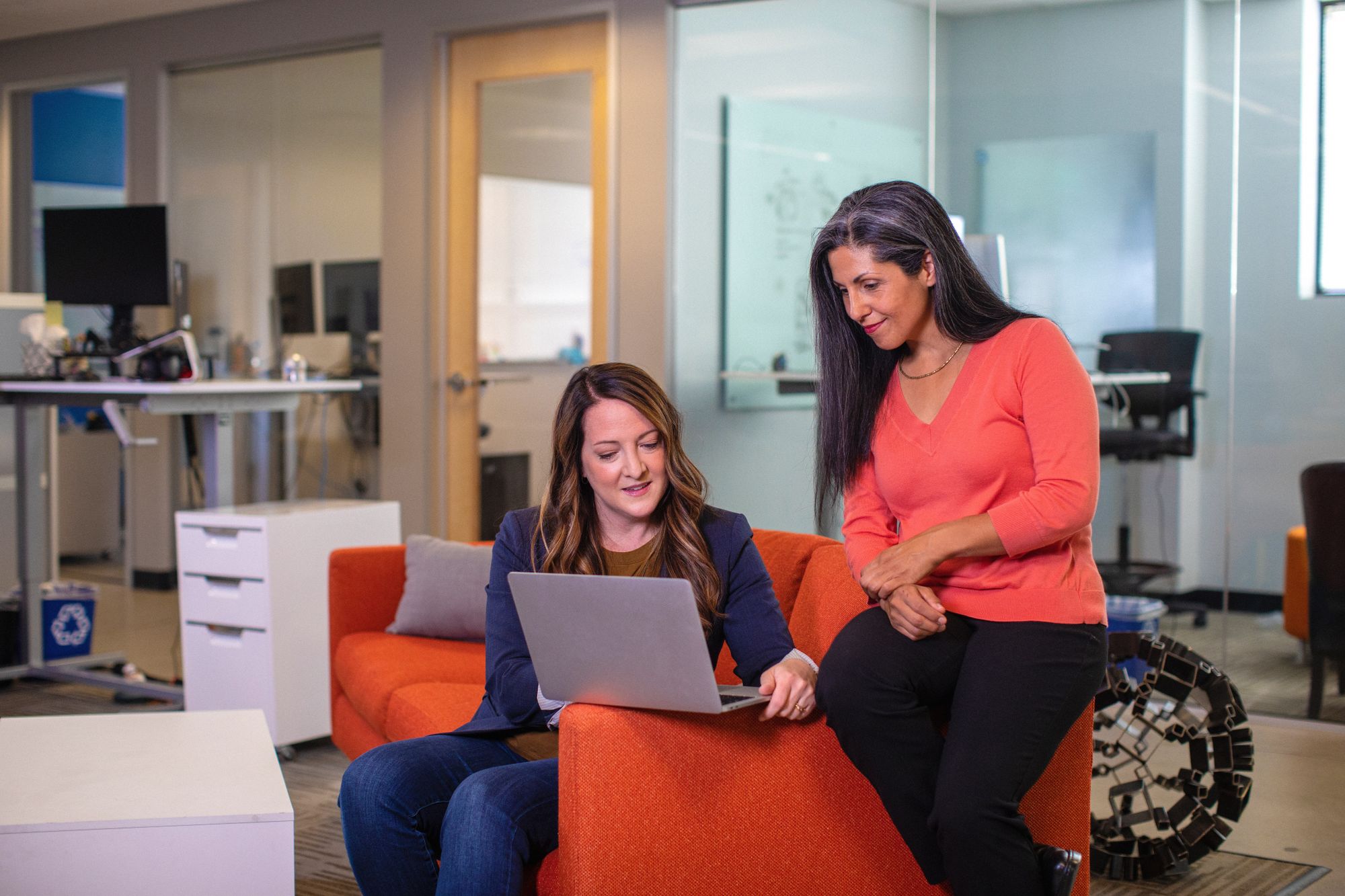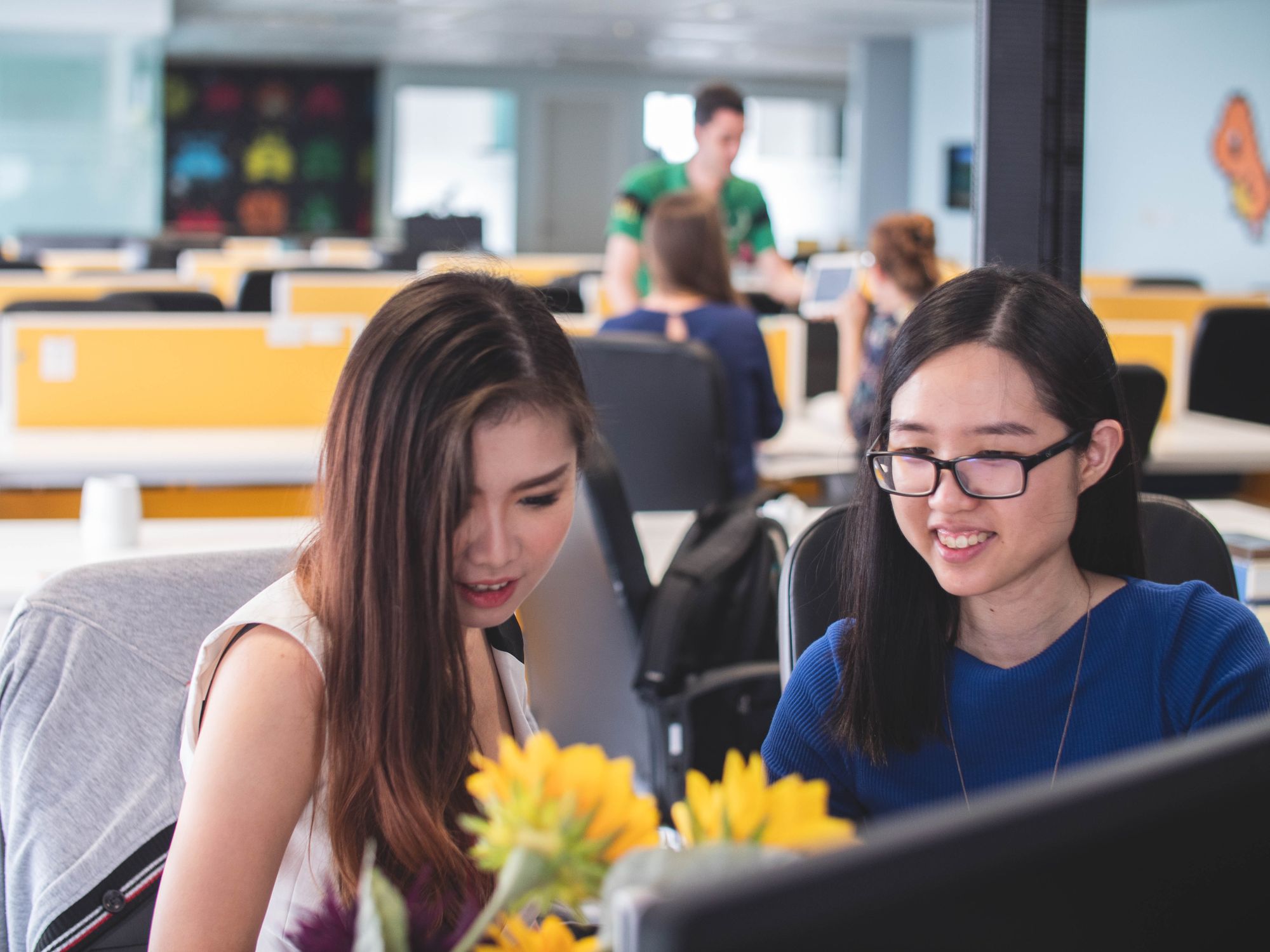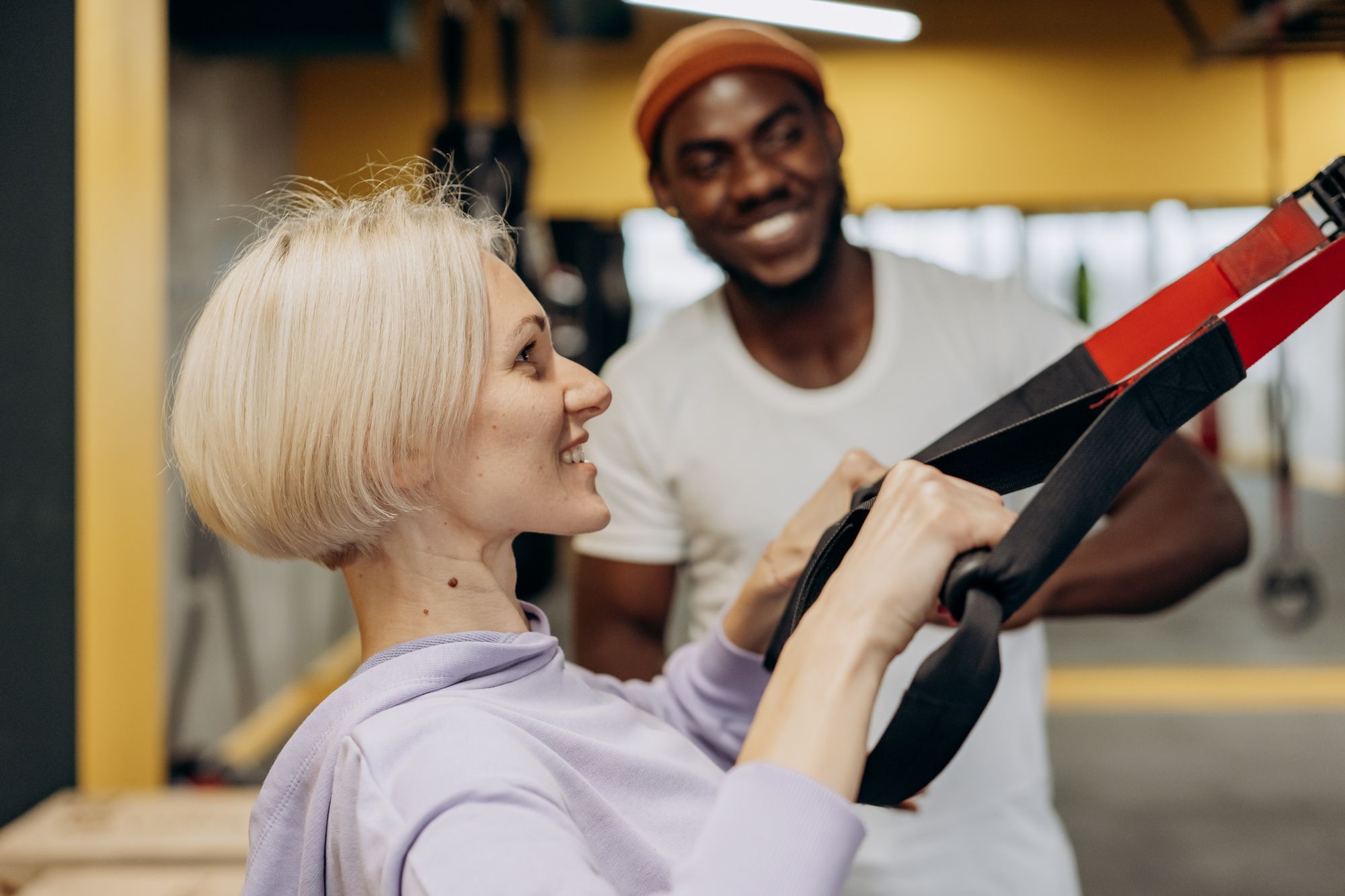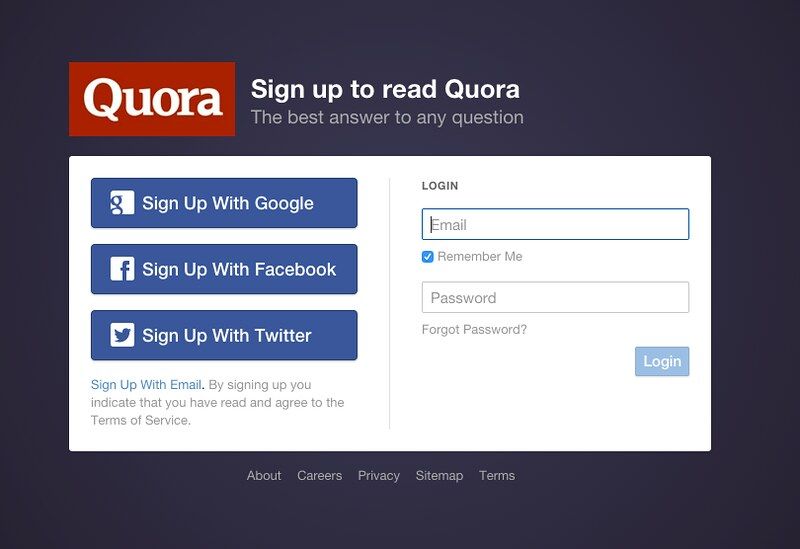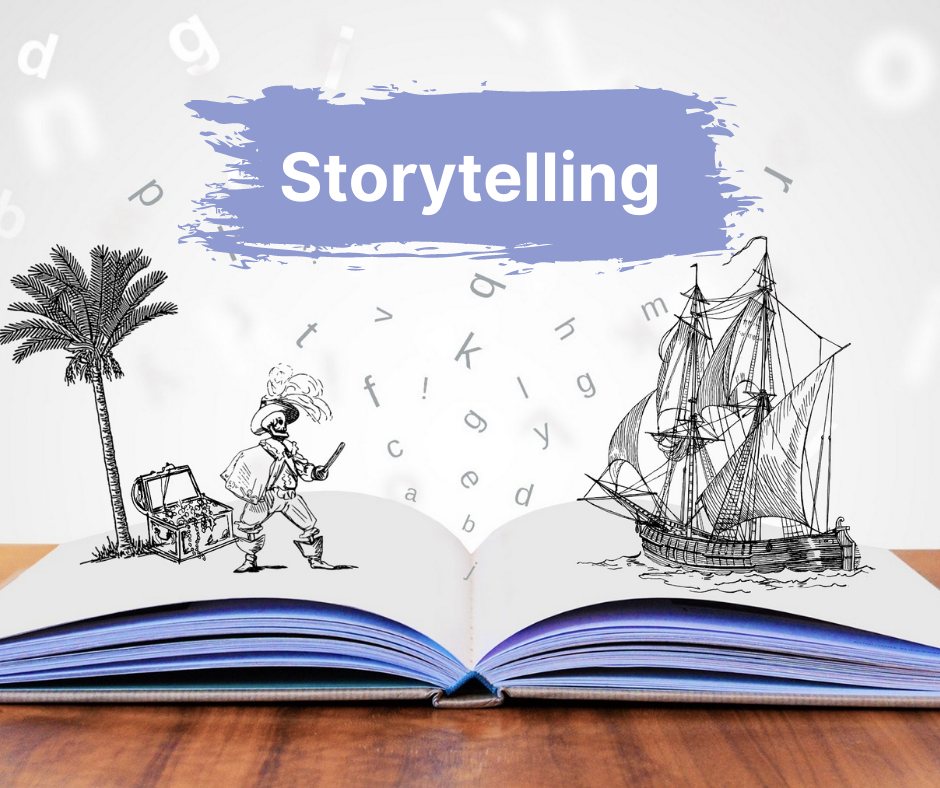 ---
---