Earlier, businesses were not well-versed with the "procurement process". Nowadays, even small-mid sized enterprises have a procurement department.
In simple words, procurement refers to the entire process of negotiating prices with vendors, establishing contracts, and issuing buy orders.
Procurement assists in streamlining operations, the depletion of raw material prices and costs, and identifying supply sources. In other words, it aids in removing the 'bottom line.' as procurement, strategic sourcing, or purchasing.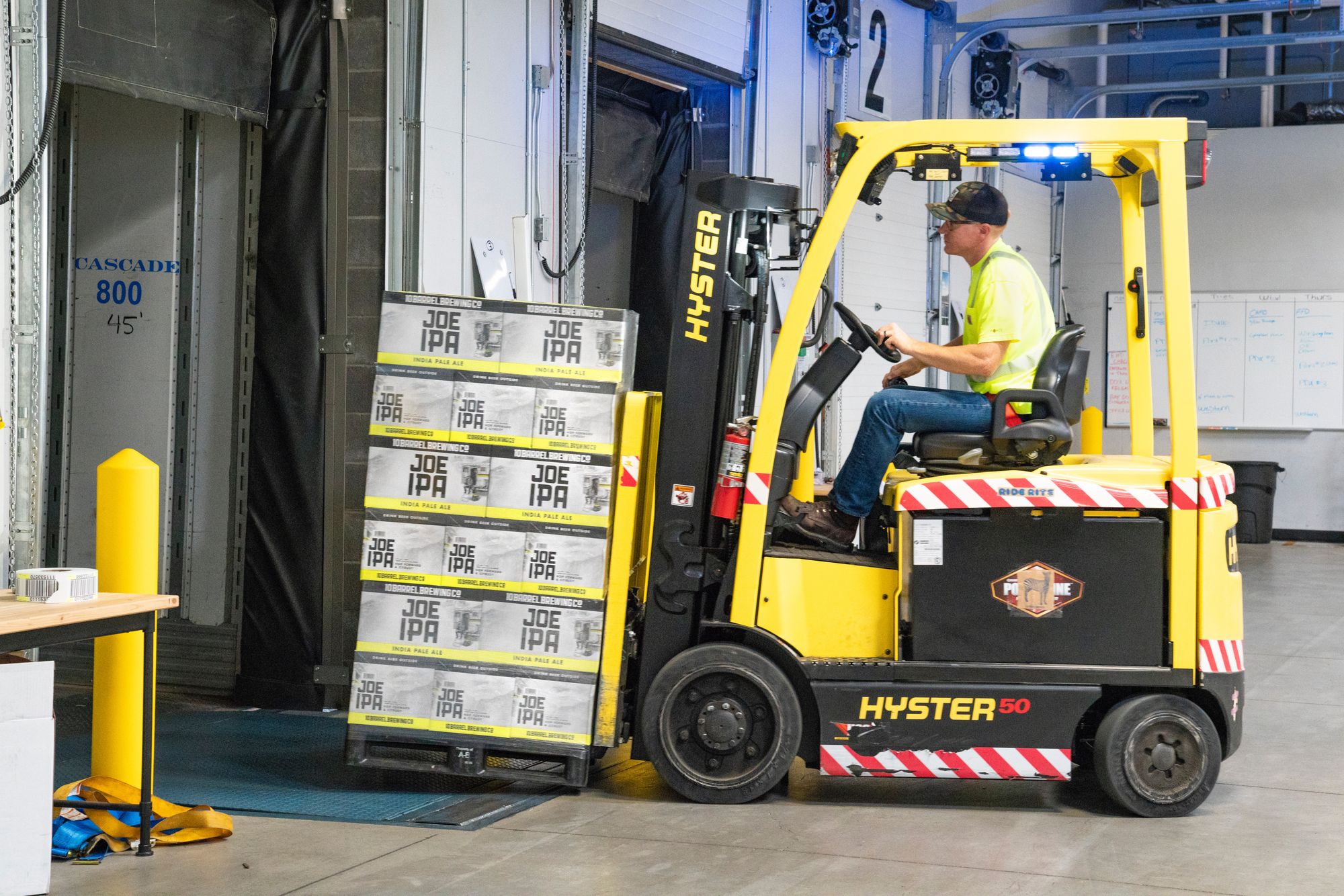 If you are trying to understand the procurement process in detail, read on. This article will introduce you to procurement in fact and tips to help you improve the procurement process.
What is the Procurement Process?
Procurement refers to the tactics, structured processes, and tools used to expedite an organization's procurement process and achieve desired goals while saving money, time and establishing win-win supplier partnerships. Procurement can be done in several ways: direct, indirect, reactive, or proactive.
Direct procurement refers to the purchase of commodities, materials, and services for production. Natural resources, machinery, and resale commodities are examples. External profit and sales growth are driven by it. Includes materials or parts for manufacture that are in stock.
Purchasing resources, goods, or services for internal usage is referred to as indirect procurement. Utilities, facility management, and travel, for example. Organizes and manages day-to-day operations. It is used to purchase consumables and perishables.
Procuring and managing the contingent workforce and consulting services are examples of reactive or proactive procurement. Professional services, software subscriptions, and other similar items are examples. It is used to close gaps in processes and people and pay for outside services and personnel.
A procurement process is essential because it has a direct impact on how much a business can save. When companies assess the procurement process regularly, then it ensures their goals are being met. Changes can be made when it is not working as planned or when problems crop up. Businesses must derive maximum value from procurement processes as their main aim is to boost efficiency.
The procurement process isn't the same for all businesses because it can vary according to needs. Each industry has its collection of requirements, and so it will have a different procurement process compared to another company that has other requirements. Usually, procurement involves the following:
Identifying the Requirement
Sourcing Negotiation and Finalization of Price and Terms Determination of the Specifics of the Requirement
Purchase Orders and Requisitions
Payment Process Record Keeping And Review Delivery of the Purchase Order Expediting Product/Service Supply And Inspection Payment Process
10 Tips to Improve the Procurement Process
Procurement masters, according to Accenture, provide a 15:1 ROI throughout their organizations, and more than 63 per cent of them outperform their peers in terms of capital efficiency.
#1 Incorporating technology
Unfortunately, many companies still confuse SRM with simple SPM or label a series of meetings with a supplier as SRM. The value of good SRM is obvious, and it would be fantastic to see more companies pursuing it effectively.
The procurement technology sector has changed dramatically throughout the years. We put a lot of emphasis on 'one-stop-shops,' where a technology vendor would try to sell an overarching image of a better procurement life. With the introduction of mobile devices, templates, and apps, we are seeing a far more "audience-driven" focus emerge, with three areas emerging:
P2P software for accounts payable.
Sourcing software (e-RFx, e-auctions, and spend analytics) for procurement.
SRM software for supply chain management (SRM, SPM, risk, innovation and contract management).
This last aspect of SRM software, in my opinion, requires greater attention and investment.
#2 Use automation to reduce human error
It is essential to check on the tools you're using to manage the purchase process. Many of the workflows may be automated, resulting in immediate time, revenue and resource savings. This form of automation also decreases the risk of human error, resulting in greater consistency across the procurement process. Automation plays a significant role in the procurement process and will continue to do so in the coming years.
For example, sales automation using the software can significantly benefit individual sales reps, team leads, and the company itself. An amalgam of both will lead to the following:
Increase in revenue. Eventually, the sales will perform better, resulting in more sales.
There will be less time wasted and a higher level of production. Your sales staff can focus on the work that matters since sales software can automate a large portion of reporting and mundane tasks.
#3 Try investing in a well-equipped CRM system
Data analysts spend up to 40% of their time collecting data before ever beginning to examine it. Following the analysis, supply managers must go the extra mile to negotiate cost savings or enhance supplier performance based on what they've learned from their data.
CRM easily interacts with ERP and third-party systems to centralize all of your data. Because activities and KPI performance are transparent and real-time, weekly or monthly reports are automatic. CRM also uses criteria-based searches to assist buyers in finding essential opportunities in their data.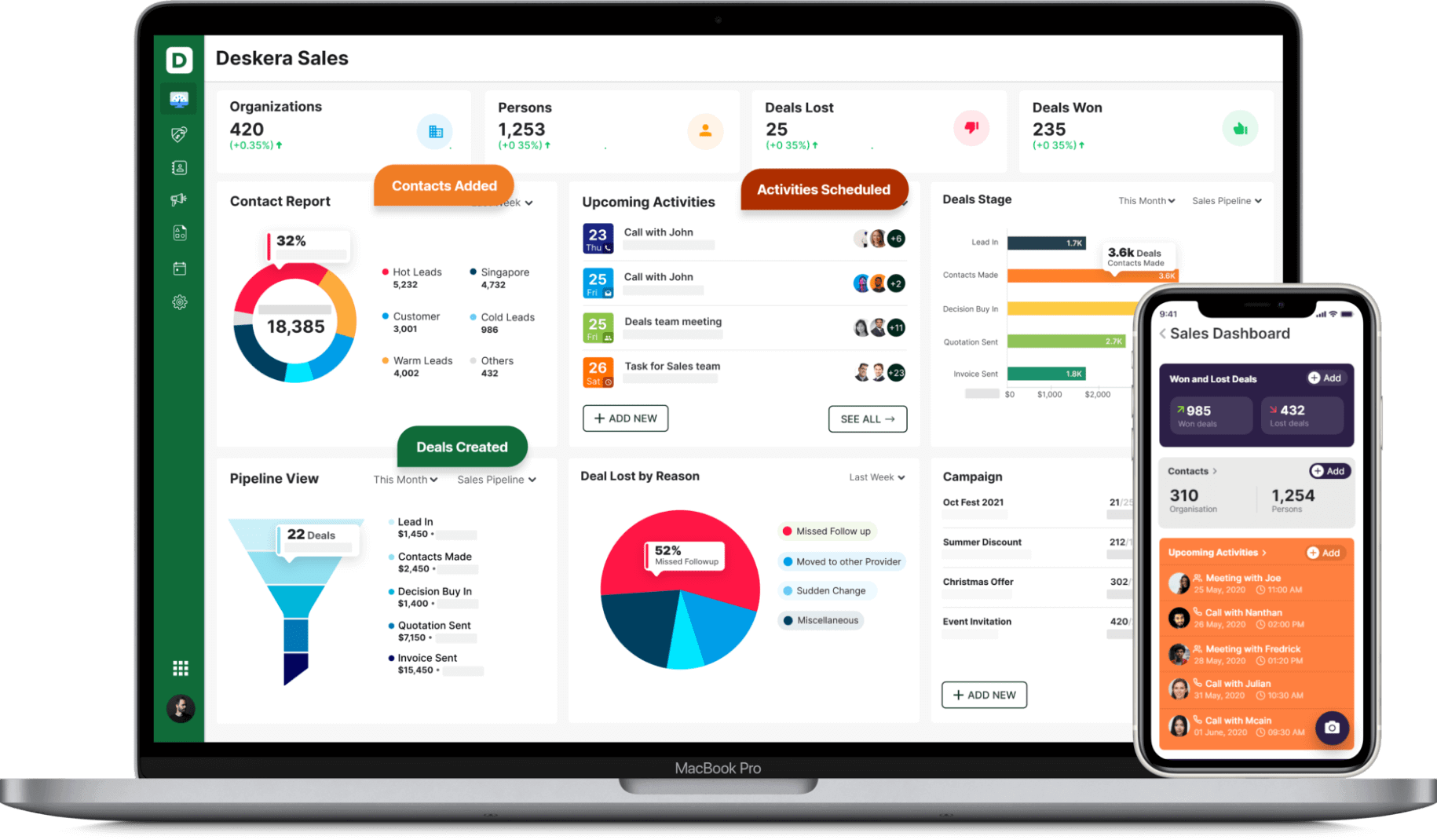 CRM isn't usually suited for supply managers straight out of the box because of its beginnings as a sales and marketing tool. However, with a bit of tweaking, procurement can manage its savings pipeline, key stakeholder and supplier connections, and reporting in a much more efficient and effective way.
Deskera CRM is a straightforward, feature-rich platform that can assist you with contact and deal management, sales pipeline management, and email marketing campaigns, to mention a few tasks. Create email campaigns to create leads for your business and track results with complete information on open rates and click-through rates (CTR). Deskera CRM is a simple-to-use software that may help you manage contacts and deals, sales pipelines, email marketing campaigns, customer service, and ticketing.
#4 Keep your data organized in one place
First and foremost, procurement cannot be efficient if the information is collected in different locations. It should be your top concern if you don't have a consolidated information collecting mechanism in place, from accounts payable to vendor information. Centralizing all procurement-related data allows you and your team to quickly maintain and retrieve essential data when making critical procurement choices.
#5 Choose a Procurement model as per your business requirement
A procurement model is a group of processes that a company or organization follows in acquiring goods or services. Procurement models also specify the levels of procurement hierarchy, control, and decision-making. The finer points of a procurement model are generally specific to each firm and the industry in which it operates.
Many departments and divisions exist in large corporations, and they may or may not be spread beyond geographical boundaries. Management choices can be made in a centralized or decentralized manner. The control over the purchase process can be classified using procurement models.
There are three types of models: local, central, and hybrid. Some businesses employ a hybrid procurement strategy that combines localized and central procurement. Some purchases are centralized in this arrangement, while others are made locally. This approach combines the best features of both models, giving the local departments a measure of autonomy while remaining under organizational management. It's also known as a procurement methodology that's led from the center.
#6 Build a digital procurement strategy
It would be best to design a digital procurement plan using the data and information gathered in the preceding processes. Organizations must overhaul their procurement technology, strategy, process, personnel, skillset, and supporting systems at this level.
Implementing a digital procurement strategy should be prioritized since it allows companies to spend more time with suppliers and on the strategic side of procurement rather than administrative activities and transactions. Businesses can use a digital procurement strategy to deploy the resources they need to achieve outsized gains and make their procurement process more agile.
#7 Incorporate a feedback system
Each purchase should provide you with the opportunity to improve your process, learn from your mistakes, and build on your triumphs. You can achieve that goal with the help of a customer feedback system.
This approach can incorporate informal surveys of internal and external stakeholders and more standardized procedures based on established KPIs. You can improve your rules and practices over time as a result of this input.
Deskera's inventory management system provides analysis and insights into the data from all of the business activities. It will assist you in making quick decisions, anticipating your company's future, and preparing for the hard times ahead.
Investing in such a system is critical in digitizing customer service and tracking customer service metrics. All of this, taken together, will increase customer satisfaction and experience, hence increasing client retention and encouraging repeat business.
#8 Invest in upskilling and professional development of staff
Professional development can be highly beneficial whether you are the sole procurement agent for your organization or the team leader. According to one research, 74 per cent of our workforce believes they are not reaching their full potential owing to a lack of growth. Develop your procurement team to help them make better judgments, use data to guide their work, and automate the procurement process with modern technologies.
#9 Include Demand Planning in the process
Not only must you meet consumer expectations in terms of the goods, but you must also meet customer expectations in terms of service. It also relies on the ability to meet demand on schedule without sacrificing quality. Demand planning is the method through which a company can accurately forecast and plan for future demand changes. To accomplish so, it is necessary to be aware of all the factors that can influence demand.
When demand planning goes wrong, there is either a shortage of items to match demand or an inventory that is overstocked and unsold. Both of these possibilities have a financial impact on the company. Demand planning enables a business to better match demand rises and falls to increase profit.
#10 Embrace Seamless Communication
Sharing information is critical when it comes to maximizing your purchase operations. Internal and external stakeholders should maintain continual contact to ensure that everyone is on the same page regarding policies, expectations, and procedures. To optimize the process and maximize your procurement chances, strategically share information with suppliers and indirect stakeholders.
How Can Deskera Help?
Deskera is a cloud-based technology that automates corporate processes and thus makes them easier to manage. It cuts down on administrative time while simultaneously enhancing productivity. Deskera Books can help you improve your cash flow and budgeting in your business.
Creating invoices manually using Word and printing them on paper is a time-consuming, expensive, and inefficient method of accounting.
That is why, in today's world, the majority of firms are turning to automation and cloud accounting software.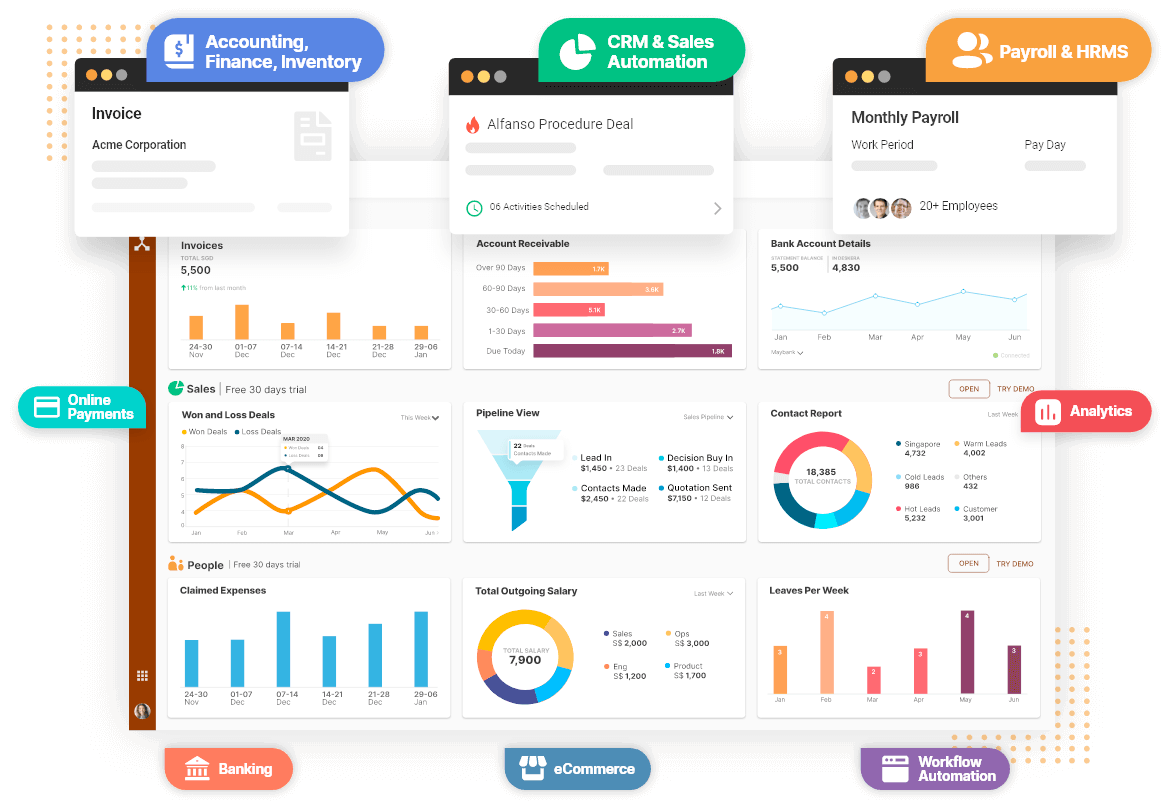 Deskera provides easy-to-use web software that allows you to produce invoices, handle purchase orders, and pay bills in seconds!
Over 100 professional invoice templates are available in the Deskera document generator, all of which may be customized to fit your company's branding.
All you have to do now is add your logo, signature, and desired colours and fill in the necessary information.
One of its features is the ability to create invoices on behalf of your company that can be sent out right away. A payment link can also be connected to your invoice using Deskera books. Many payment alternatives will be available through this link, including Stripe, VIM, PayPal, and more continually introduced to the Deskera platform.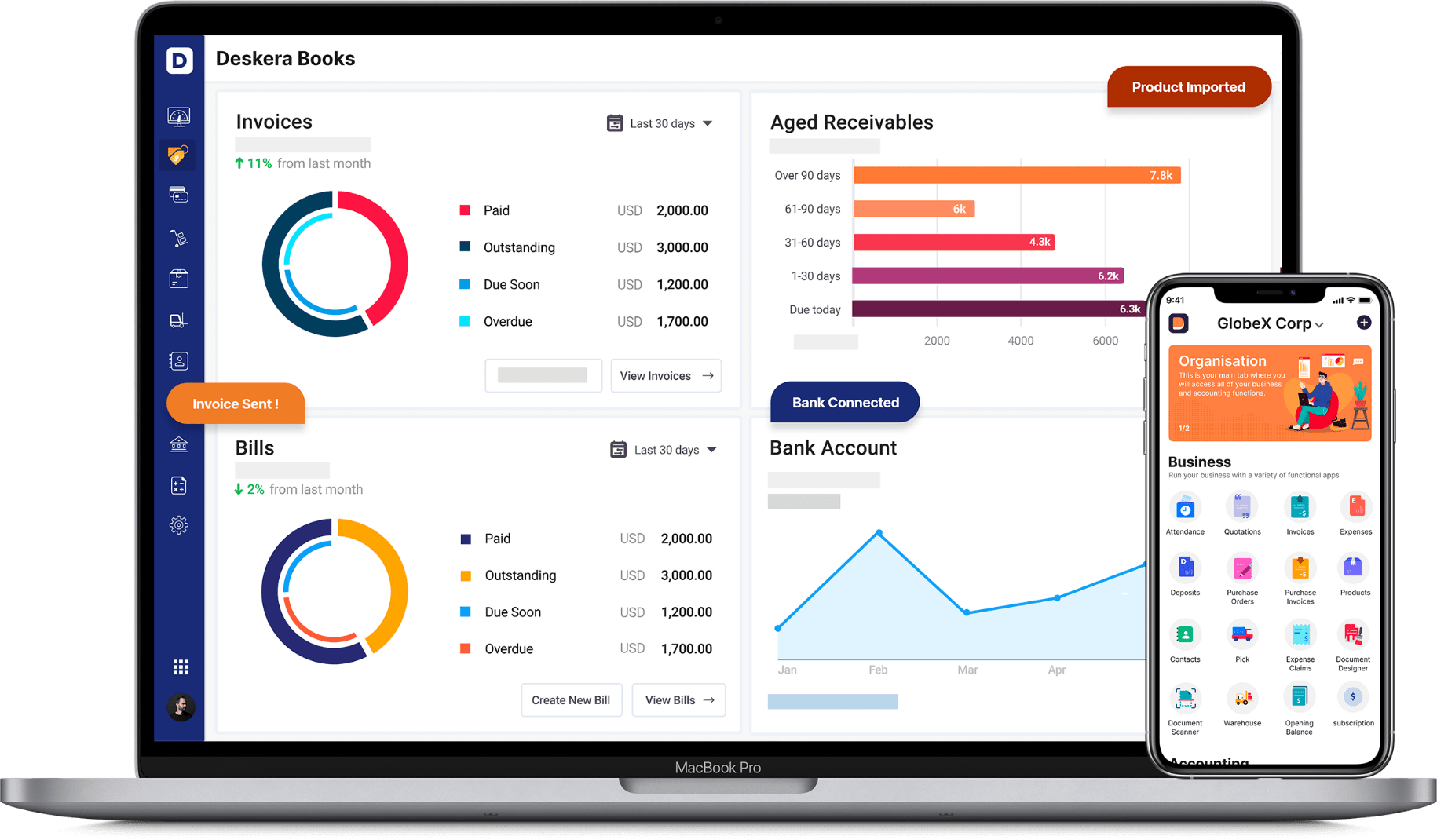 Deskera can also assist with inventory management, customer relationship management, human resource management, attendance management, and payroll administration. With Deskera People, you can generate payroll and payslips in minutes. Employees may access their pay stubs, request time off, and submit claims and expenses online.
Lastly, Deskera CRM allows you to manage your contacts, deals, and sales funnels. Create email campaigns to generate leads for your business and keep track of their success with detailed analytics.
Deskera will thus become your business's closest friend, laying out the path for you to expand and achieve greater heights.
Key Takeaways
The procurement process is an inevitable part of business planning, and there is a lot of in-depth research required to build a solid procurement process. Some essential elements of a smooth procurement plan is a CRM system, creating a strategic approach, demand planning, investing in personal development, among others.
When the Coronavirus epidemic in China halted supply chains, it demonstrated the global aspect of procurement. The globe was thrown into chaos when countries implemented lockdowns. Companies with a diversified network of suppliers from several geographies were better equipped to tap into alternate providers quickly.
This issue has highlighted the need to adequately establish and implement supplier risk management policies. Procurement systems that are agile and responsive are better suited to deal with the aftermath of such disasters. Making and implementing emergency plans has become more accessible thanks to the digital transformation of procurement.
Related articles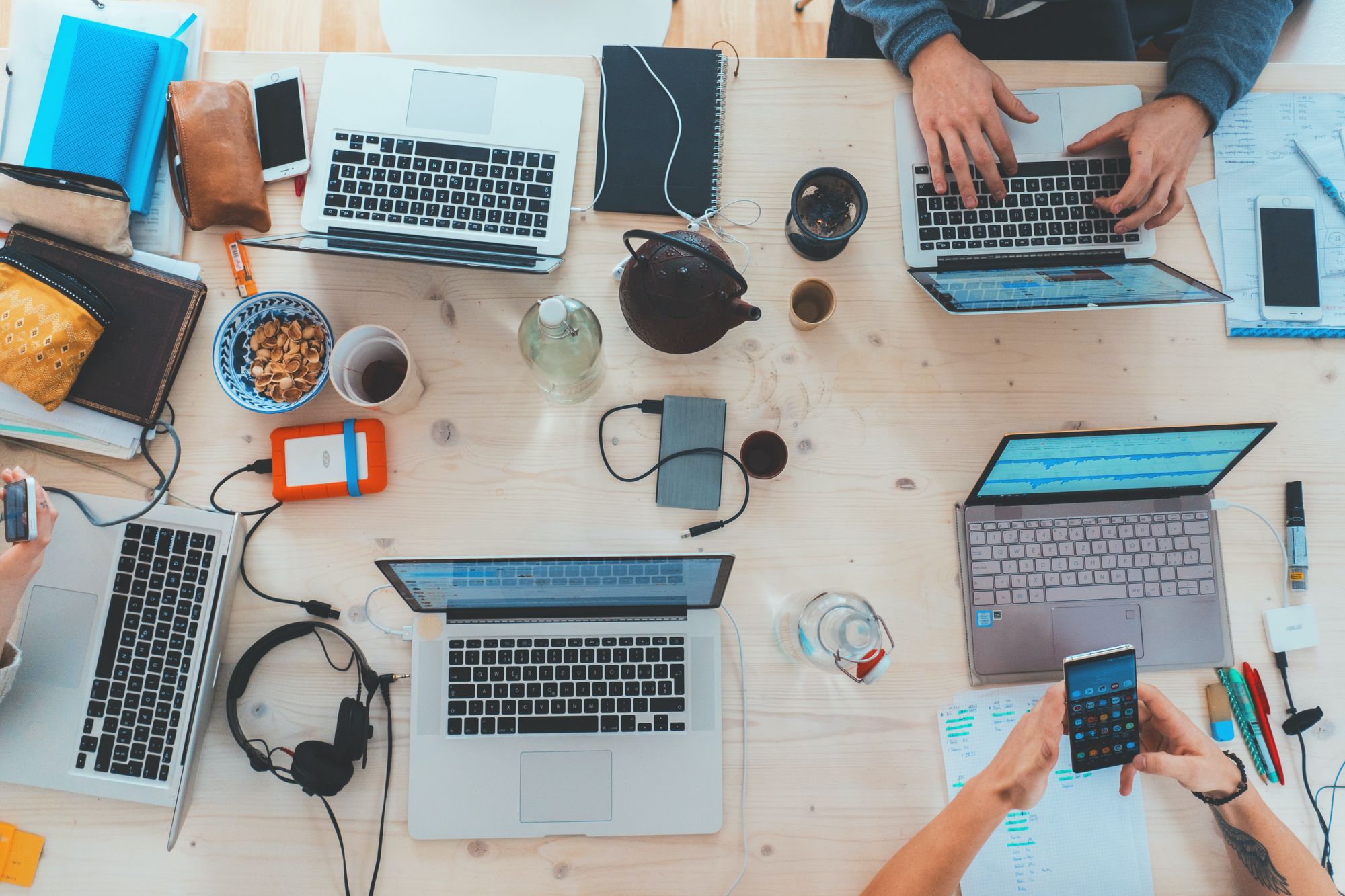 ---
---
---