In 2021, unless you're using tech to automate a big chunk of your sales operations, you're leaving a lot of money on the table.
The right sales automation tool can:
Keep track of all your lead stages and remind you to follow up when needed.
Automatically generate reports, saving your sales team hours of work.
Help you prioritize leads that are more likely to convert.
Give you a top-down view of how your entire sales team is doing & benchmark KPIs.
And a lot more.
Want to learn how you can use sales automation to significantly improve your company sales?
Read on!
What Is Sales Automation?
Let's start with the basics.
Sales automation is the process of using sales software to automate a big chunk of the manual labor that comes with working in sales.
Automating your sales using software can be significantly beneficial for individual sales reps, team leads, and the company itself.
For example, sales automation can help the sales reps to better stay on top of their work and keep good track of every single lead. This way, they can spend more time on the tasks that really matter, instead of worrying about repetitive tasks.
Additionally, team leads can keep track of each sales rep's performance through a single dashboard, without having to spend hours collecting and analyzing the data.
Finally, both of these lead to:
Increased revenue. Your sales team will perform better, and hence, generate more sales.
Less time wasted & higher productivity. As sales software can automate a big chunk of reporting and menial work, your sales team can focus on the work that really matters.
Motivated sales team. Your sales team gets to do less boring & menial work, leading to increased motivation.
CRM for Sales Automation
CRM, or customer relationship management software, is the centerpiece of any sales automation initiative.
While there are sales automation tools for any specific use-case (e.g: a tool to help schedule sales calls, to help generate leads, etc.), the CRM is what really brings all of these together.
CRM software like Deskera help automate the most common sales tasks, such as:
Keeping track of leads, customers, and deals through a Kanban view.
Tracking interaction history with everyone your sales team contacts.
Keeping track of important data and turning it into insightful reports.
Want to get started with Deskera CRM? Go here.
Sales Automation Tools for Every Use-Case
In addition to using a CRM, you can also take advantage of several other types of sales automation software.
We've split the tools up by their respective use-cases below:
#1. Sales Automation Tools for Prospecting
You can use sales automation tools for lead generation and prospecting.
There are dozens of tools you can use for this, but some of our favorites include:
LinkedIn Sales Navigator
With over 722 million professionals worldwide, LinkedIn is a must-have channel for prospecting and lead generation.
Sales navigator, specifically, allows you to discover leads by very specific criteria like the company they work in, their position, relationship, etc.
Albacross
Albacross can identify where the visitors of your website work at.
This, as you can guess, can be very useful for lead generation - you know whenever a decision-maker reads your blog post, for example, and you can then forward it to your sales team.
#2. Finding Prospect Contacts
Once you've identified your prospects, you need to get their email addresses or phone numbers to reach out to them.
Some sales automation tools for this include:
Hunter.io - Hunter is super easy to use. All you have to do is input the website of your prospect's company, and it's going to give you all the email addresses associated with it.
LeadFuze - Another extremely useful sales automation tool for prospecting. LeadFuze allows you to find contact information for your leads, including emails, phone numbers, social profiles, and more.
#3. Sales Outreach & Follow-Up Automation
You can also automate all your outreach operations, and even personalize your outreach messages.
Some of the best outreach automation tools include:
Expandi.io - Outreach automation for LinkedIn. If you're doing sales on LinkedIn, this one's a must-have. All you have to do is set up your outreach specifications (i.e: what kind of prospects you want to reach out to, the message you want to send), and the software will automatically add them, reach out and even follow-up if the lead doesn't reply.
Snov.io - Go-to tool for email outreach. You can use it to find lead email addresses, verify them, and then carry out a drip-email campaign. Meaning, the software will automatically reach out to the prospects and follow-up, with zero work from your end.
Wiza.co is another LinkedIn automation tool that's great to have is Wiza, especially if your business uses LinkedIn Sales Navigator for cold outreach/ lead generation. Wiza helps with finding valid contact information of potential prospects from LinkedIn search list and export them directly to a CSV or a CRM. In addition, Wiza also offers email finding and verifying options so you can be sure your cold emails land in the right inbox.
#4. Call Scheduling
Scheduling calls with prospects (especially if they're in different time zones) can be really, really annoying.
You propose a date, then they reject it and send a counter-proposal, then you have to go back and check if the date works with your team, your working timezone and so on.
All of which can take a lot of time if you're doing sales on a daily basis.
Fortunately, you can use call scheduling tools to completely automate this process. All you have to do is create a profile on Calendly, sync it with your calendar tool, and send it to the prospect.
Then, they pick a date, and Calendly automatically creates an entry on both yours and their calendars.
#5. Sales Calls
Sales automation tools can even help your sales team get better at communicating with prospects.
Gong.io, for example, can capture all your interactions with prospects, analyze them, and turn them into actionable insights on how to perform even better.
Their AI finds the commonalities between your very best sales representatives and allows the rest of your teams to replicate their success.
And it works - according to Gong, some of their customers have managed to increase their sales by 44% on average.
#6. Writing Proposals
You can also use sales automation tools to automate the process of creating quotes and proposals for your prospects.
You can use PandaDoc, for example, to create a quote or proposal template, integrate it with your CMR, and it's going to automatically populate it for each prospect.
Other than that, you can also use a tool like DocSend to keep track of the proposals and quotes you send to prospects.
The tool will then, in turn, give you data on how long your prospects looked at your proposal and how many pages they've read.
This way, you'll know when's the right time to follow-up.
#7. Sales Reporting
You can use Deskera CRM to automate a very large chunk of your sales team reporting.
Instead of having to look up data manually for each sales rep, and then aggregate it into a team view, the software does all this for you.
It automatically keeps track of everyone's work and presents it in a very simple to understand dashboard.
This, in turn, can give you all sorts of interesting insights, such as:
What's the most common reason for losing a deal?
For each sales rep, what % of leads are turned into customers?
What's the total # of deals won for the company? For any given sales rep?
And so much more!
A CRM tool like Deskera will provide you with an intuitive dashboard to manage all your sales efforts. Whether you are finding prospects, doing outreach, or simply analyzing your sales process' efficiency, Deskera can help you do it 3x faster. Don't believe us? Give it a try. It's free.
#8. Account Management
Finally, you can also use sales automation for account management.
This is, mainly, done by using chatbots.
When your prospects have problems with your product/service, they can first talk to a chatbot, which will attempt to solve their problem.
If the chatbot is unable to help, an account manager can step in, check the chatbot conversation, and help the customer solve the problem manually.
Using chatbots is beneficial for your customers (they can get support without having to wait for someone to be online), as well as your account management team (they don't have to deal with simple problems that the customer can solve themselves).
To learn more about using chatbots for sales automation, go here.
Dangers of Sales Automation
While sales automation comes with a lot of very distinct benefits, it doesn't come without risk.
Some companies tend to over-rely on automation, which, as you can guess, makes their sales more robotic and soulless.
For example, if you send out hundreds and thousands of irrelevant emails to a cold list of prospects, chances are, you're only damaging your brand.
So, what we're getting at here, is that you need to be very careful with sales automation. Don't overdo it, and always try to make your sales as "human" as possible.
Key Takeaways
Now that we've covered all you need to know about sales automation and what software to use for automation, let's do a quick recap:
Sales automation is the process of automating menial work that's part of sales.
CRM is the center-piece of sales automation - it allows you to track all your leads and prospects, automate reporting, and more.
There are around 8 other use-cases for sales automation, including meeting scheduling, prospecting, and more.
Sales automation, however, does not come without any risks. Companies that over-rely on automation tend to hurt their brand by making their sales too "robotic."
Related Articles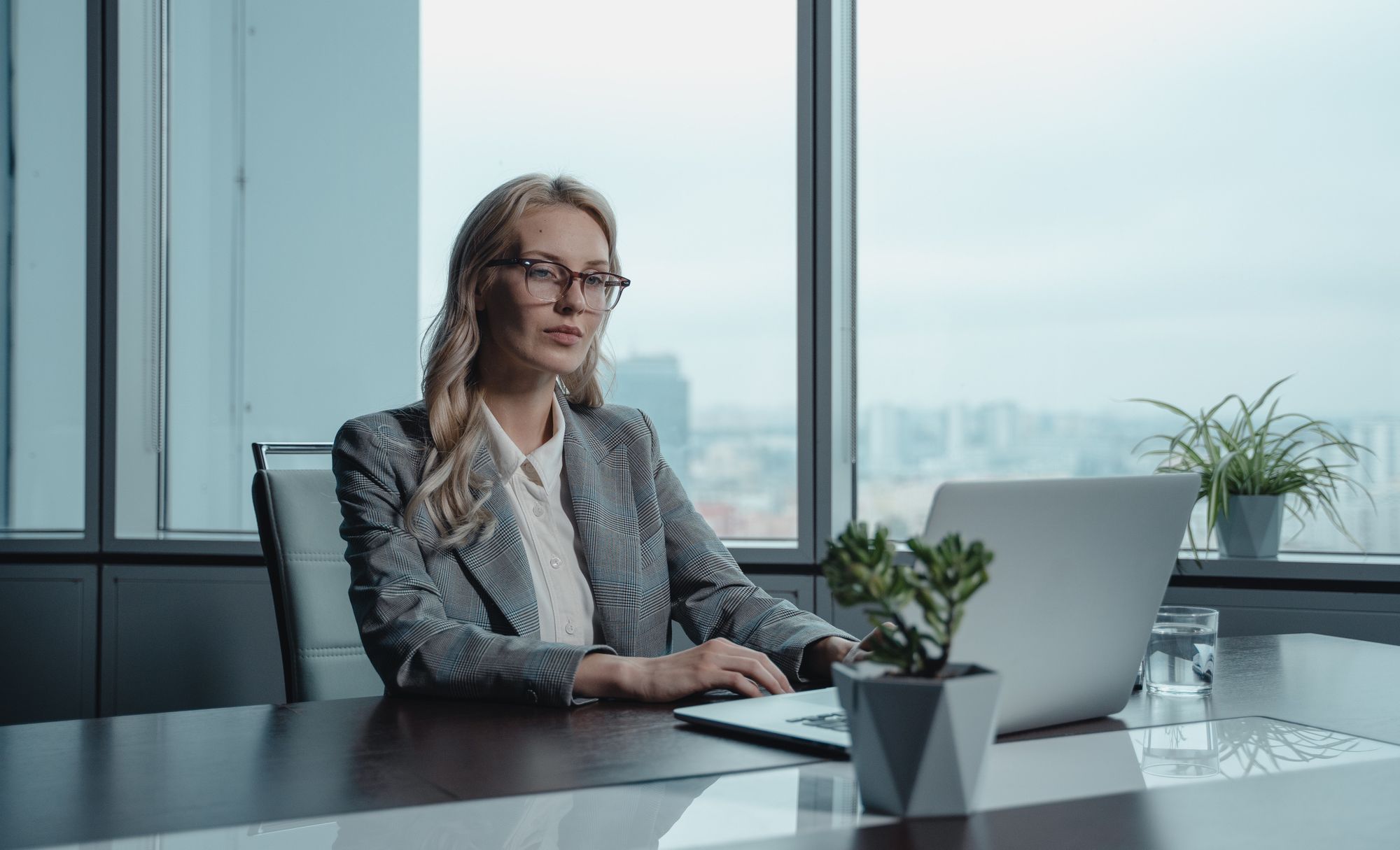 ---
---